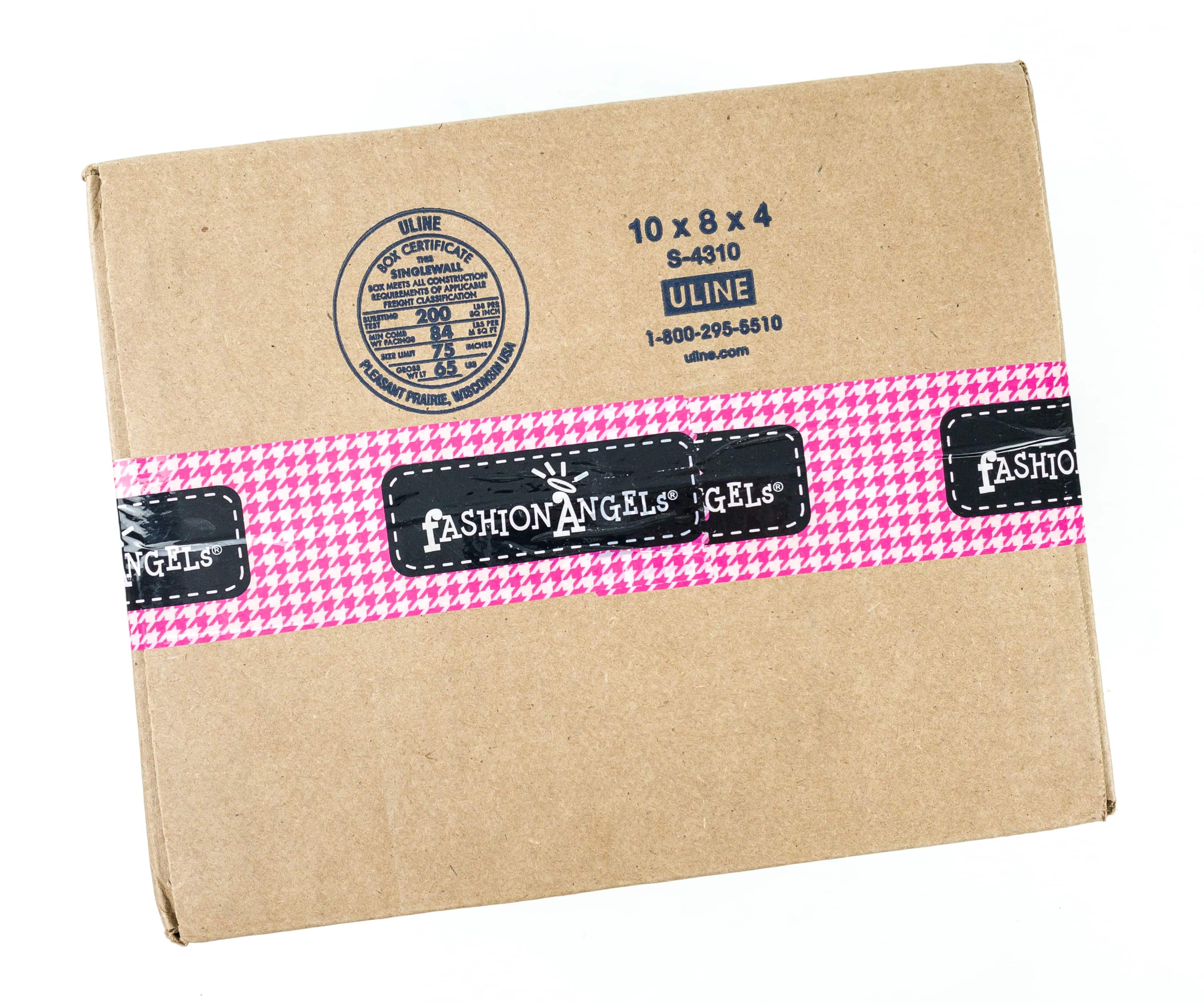 Fashion Angels is a monthly subscription box for tweens. Each box costs $30 month and contains 10-12 items with a retail value of over $70. It will include craft activities, bath and beauty products, and trendy fashion accessories for girls ages 6 to 12 years! It's the perfect gift for tweens who love fun, fashion, and crafting!
DEAL: Get 10% off your first subscription with coupon code NOV10.
This box is still available until October 31!
The box is well-sealed.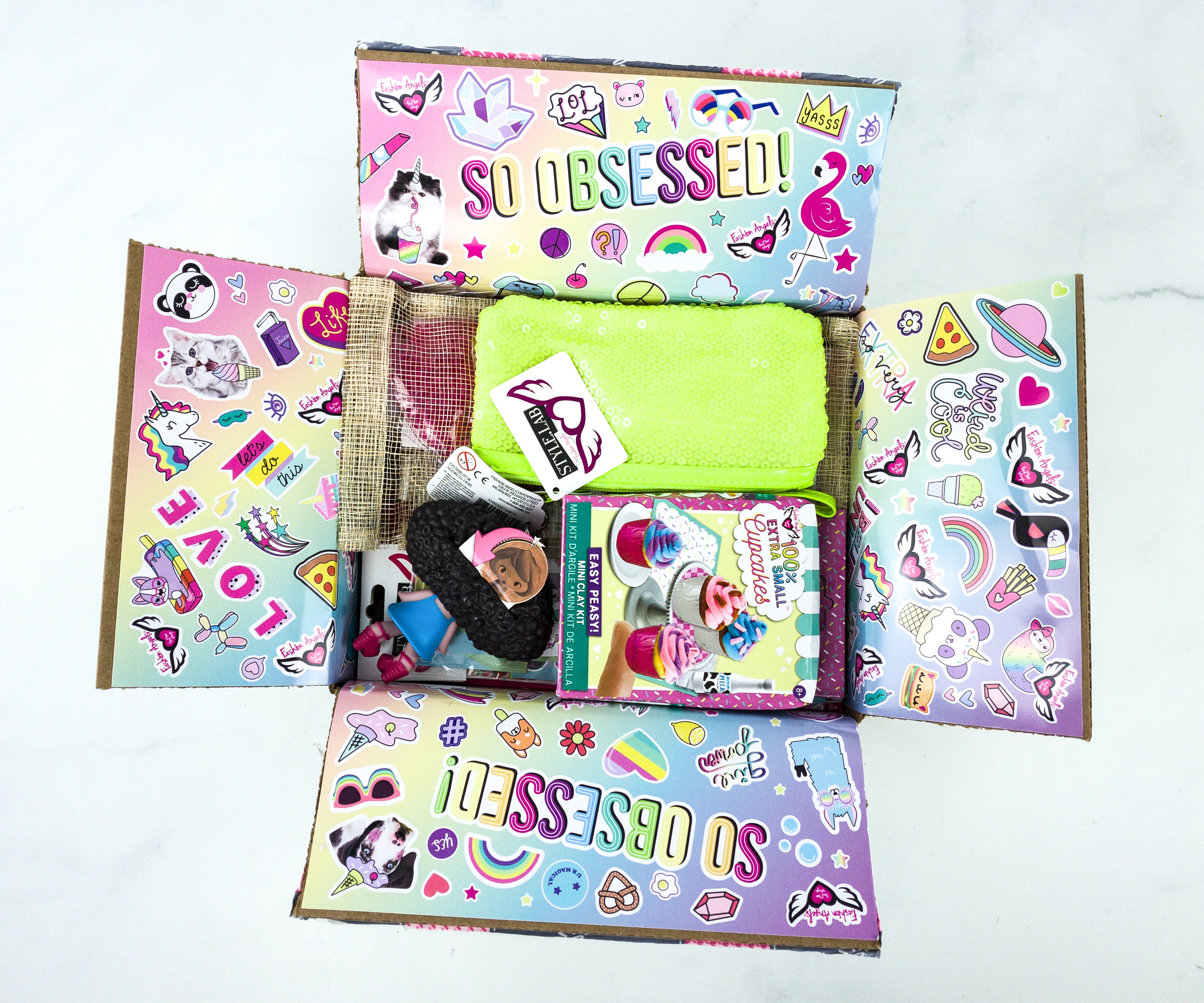 When you open the box, the fun starts! The flaps have some colorful images inside!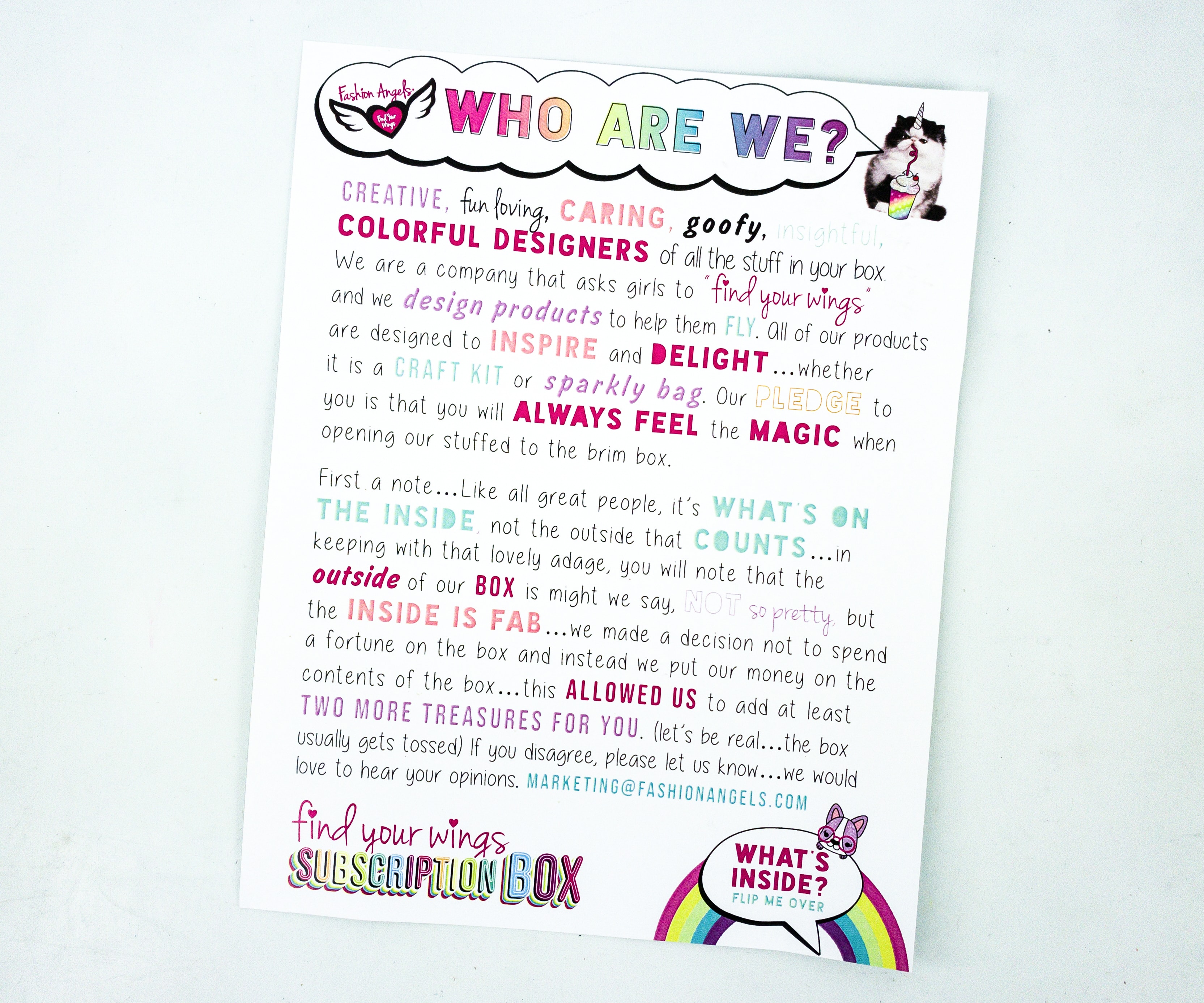 They also included an information card that tells us more about the box and the curators!
It also lists down all the items you can find in there!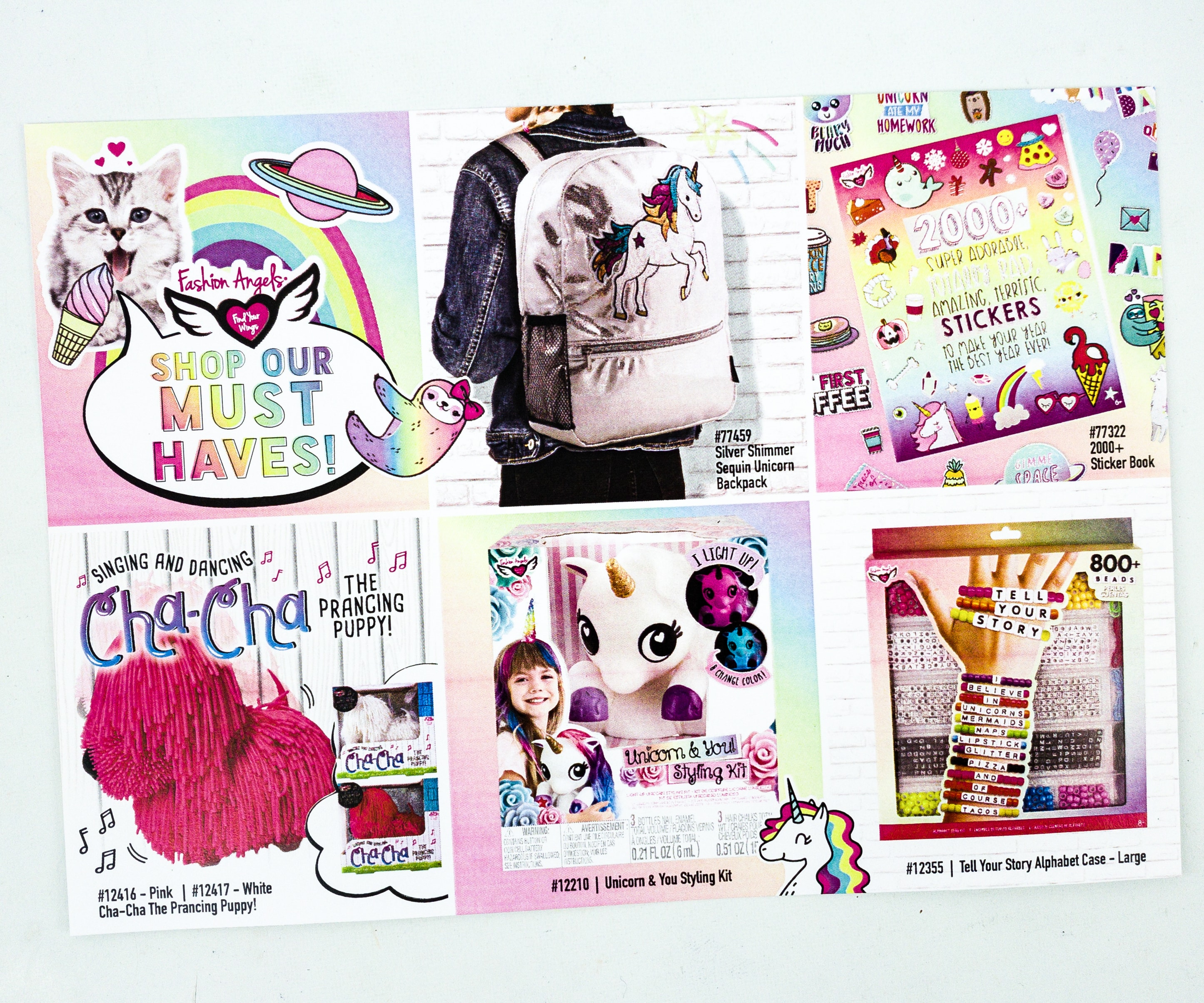 They even included a promotional card for their other merch!
They also encourage you to share your goodies on social media using #FINDYOURWINGS!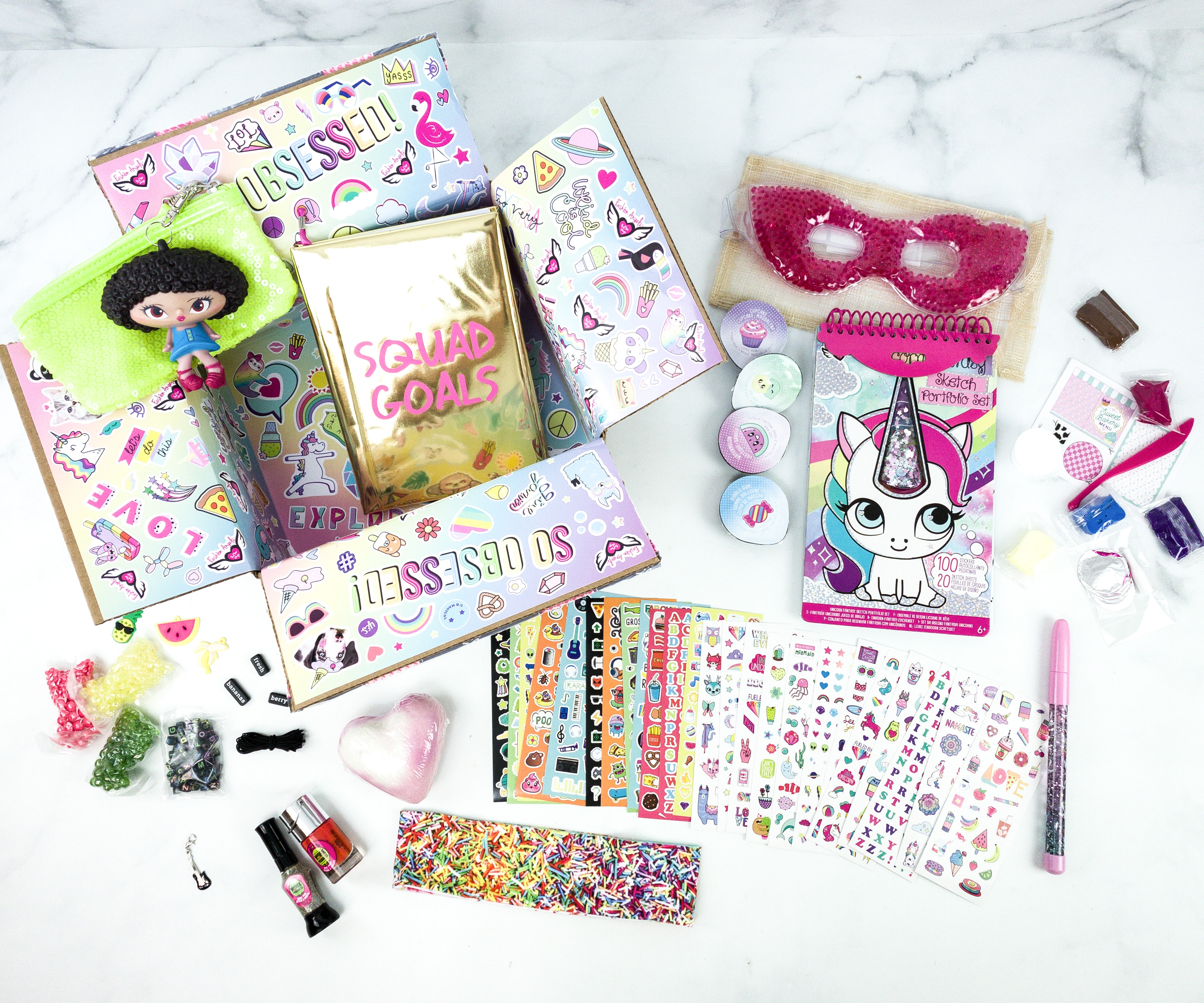 Everything in my box!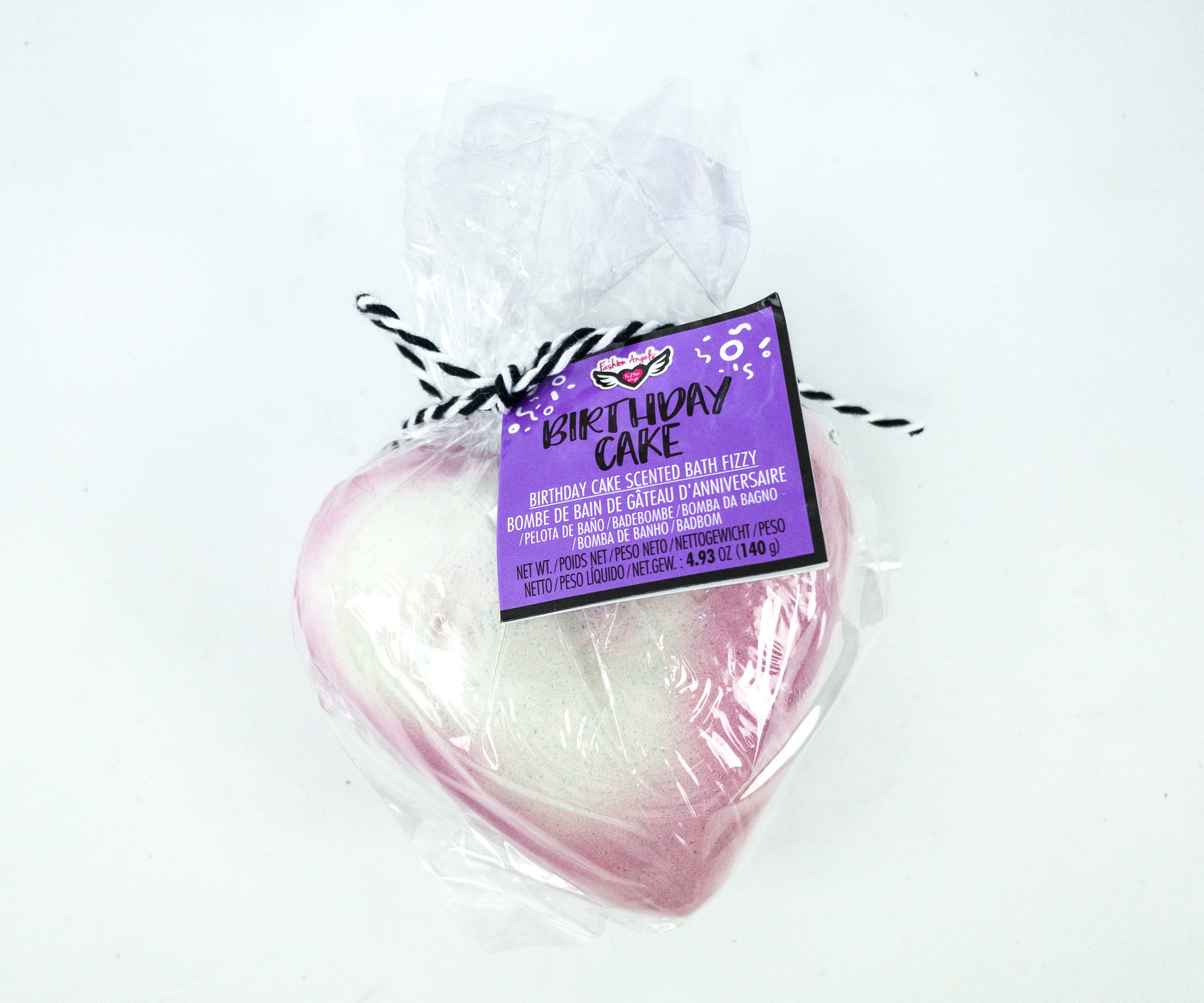 Birthday Cake Scented Bath Fizzy. This bathroom fizz smells awesome, similar to a sweet and creamy birthday cake. We even stopped ourselves from taking a bite!
The fading pink side of the heart is really pretty. To use, just drop it on your tub, wait for it to fizz and bubble, and indulge!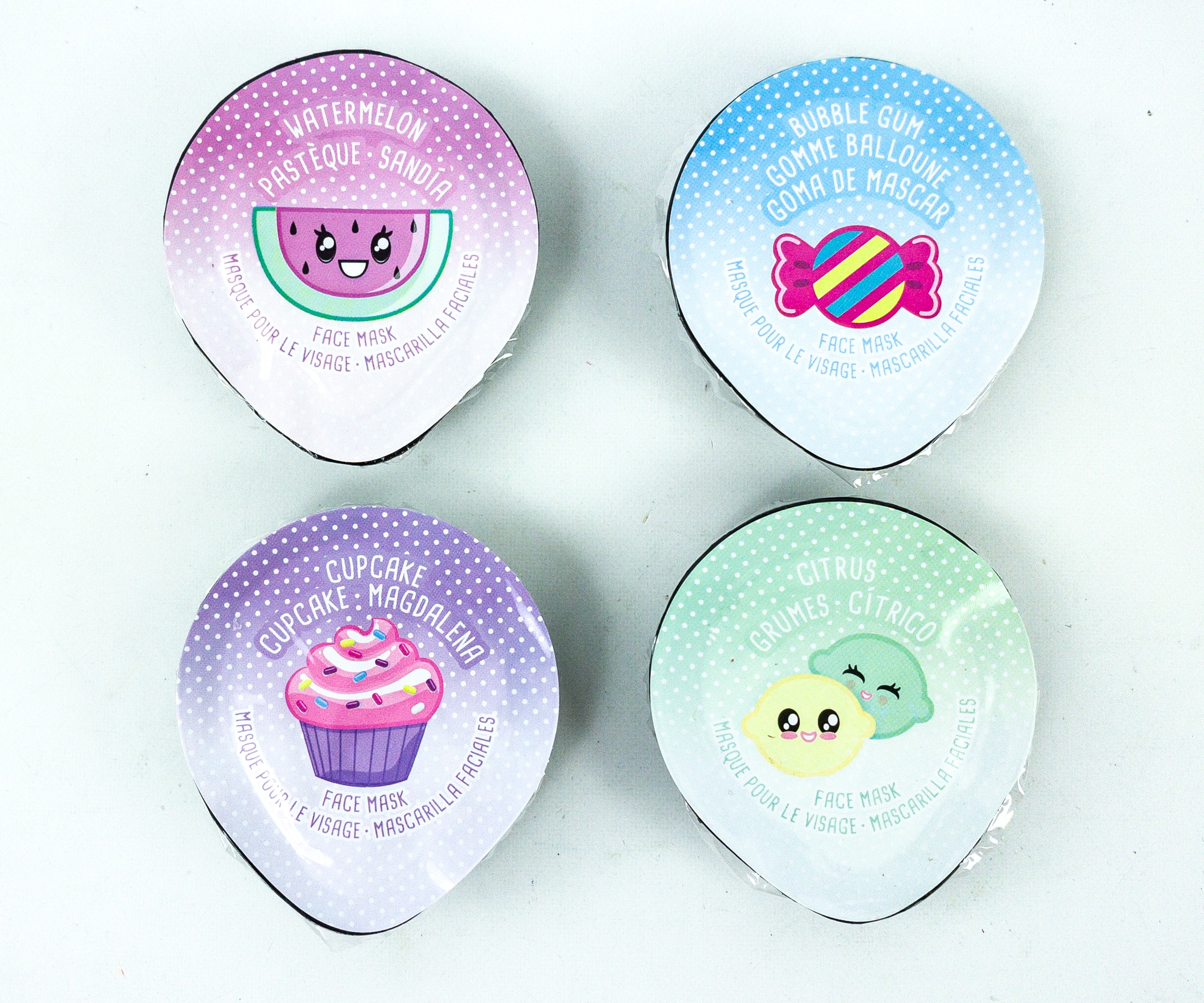 Face Masks. These face masks are tween-friendly. My daughter likes the variants we got: Cupcake, Citrus, Watermelon, and Bubblegum! They all smell wonderful, as expected, and their formula is gentle on the skin as well.
Neon Sequin Wristlet. What a pretty pouch! It's sequined, and it's in neon green! It even comes with a strap, so my daughter can easily bring it wherever.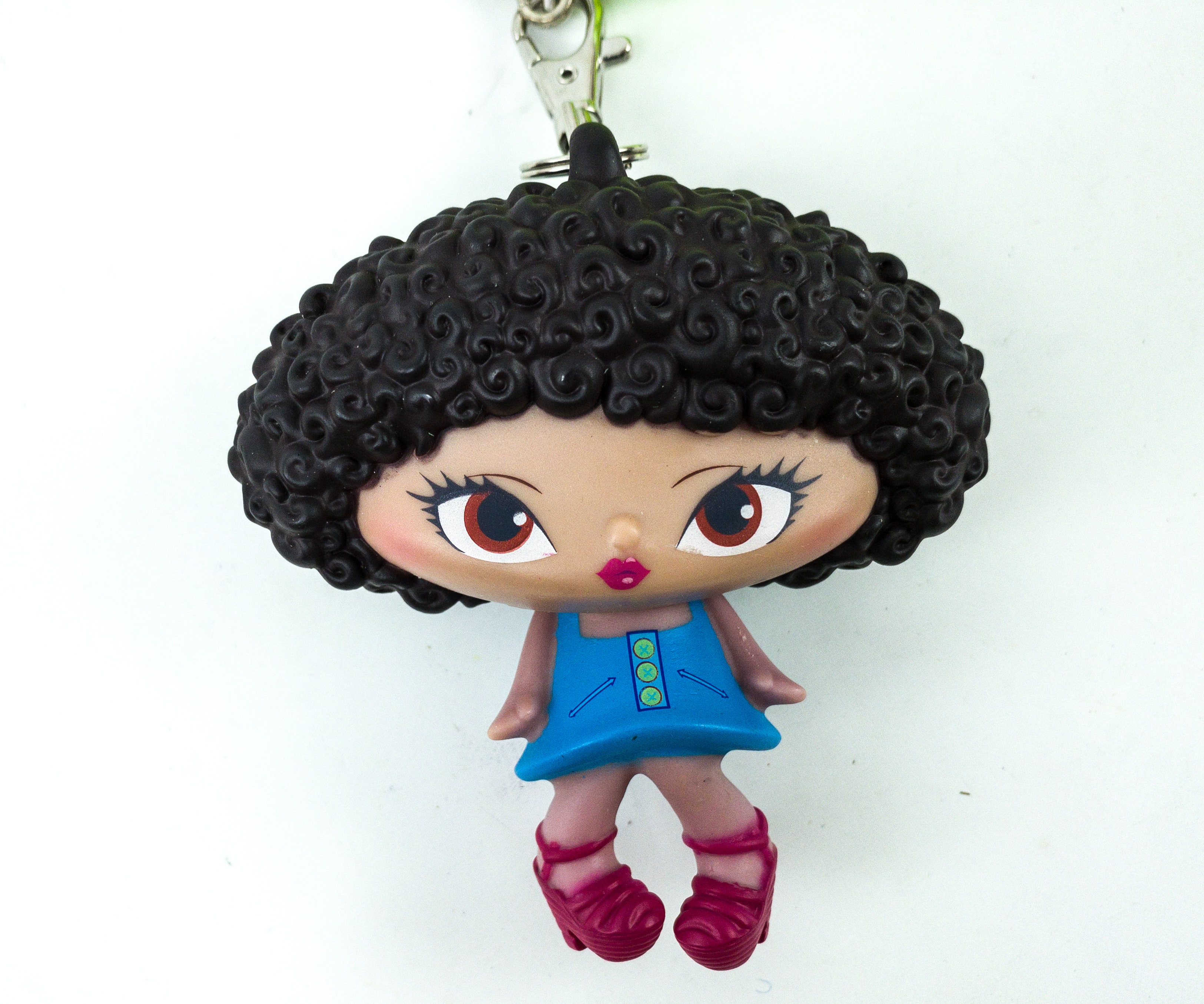 What makes the pouch more special is the figure accent that comes with it. It's really stylish with its curly hair, blue dress, and red shoes.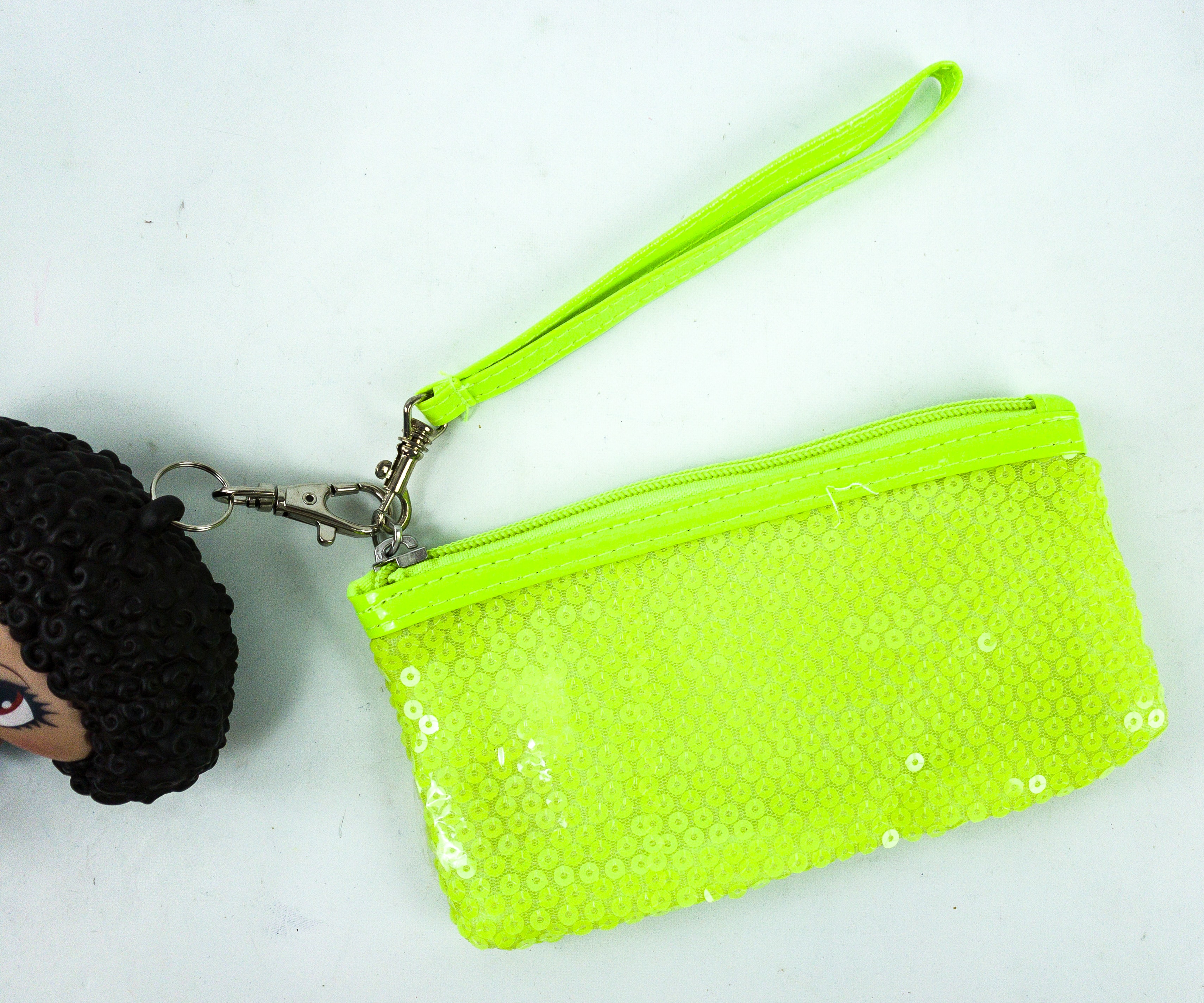 The pouch has a zipper enclosure to keep your stuff secured inside. It can fit several school items and even accessories.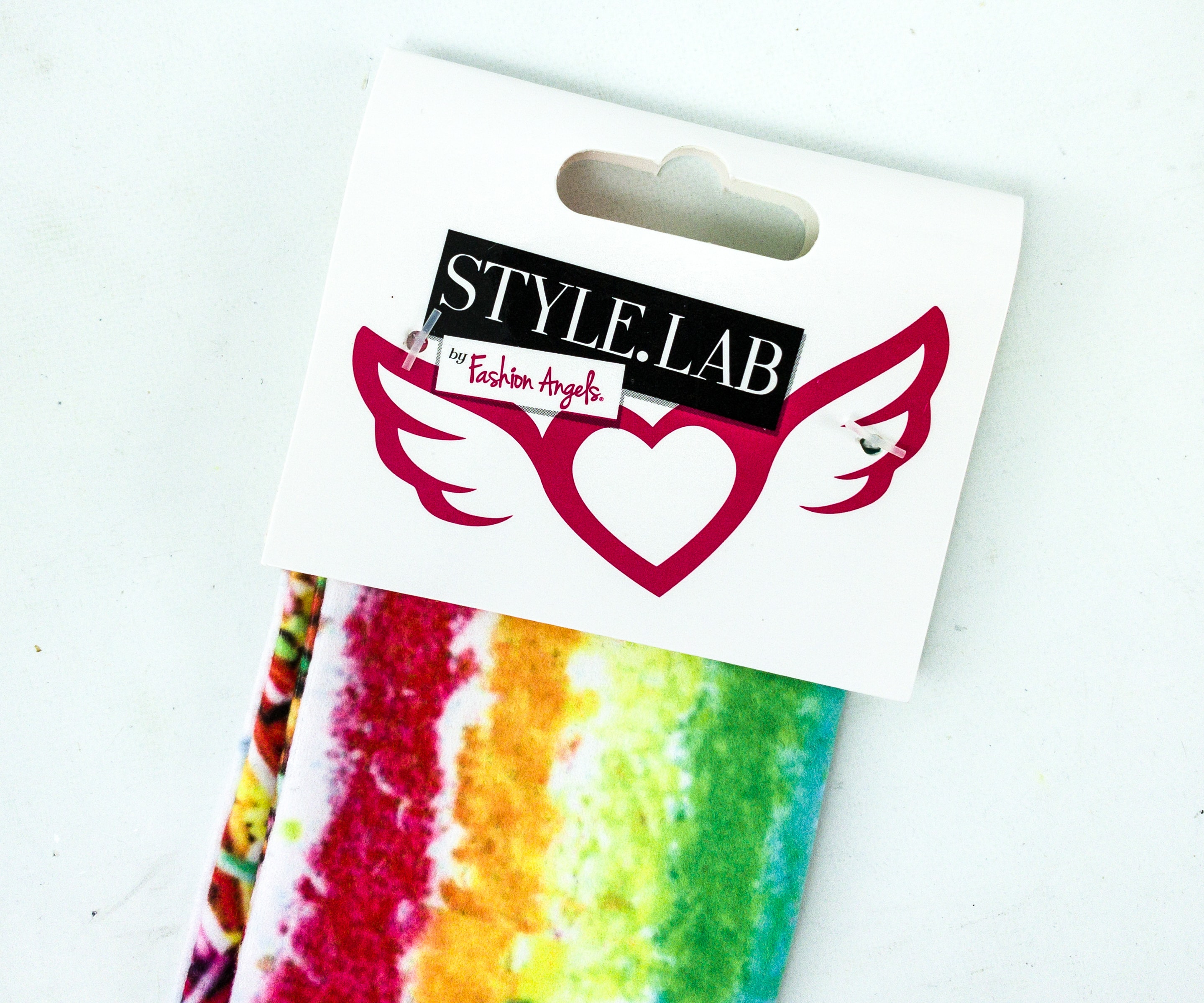 Rainbow Cake & Sprinkles Reversible Headband. To keep my daughter's hair in place and in style is this adorable rainbow-colored headband!
One side features the colors on the cross-section of a rainbow cake! It looks yummy!
The reverse side features colorful candy sprinkles. The headband is stretchy and soft, so my daughter didn't have any problems using it.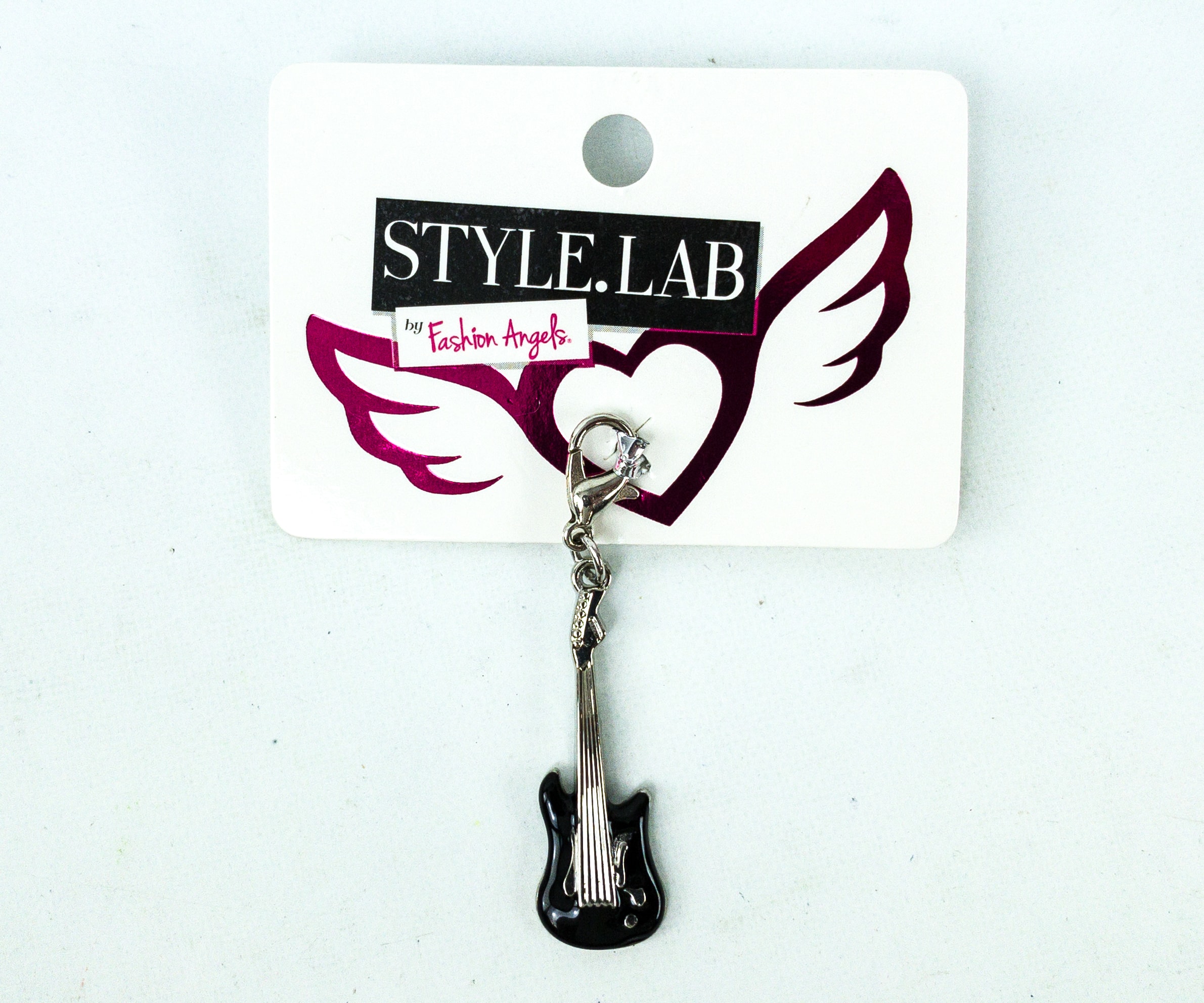 Metal Charm. Here's another addition for the charm bracelet that we got from the previous box!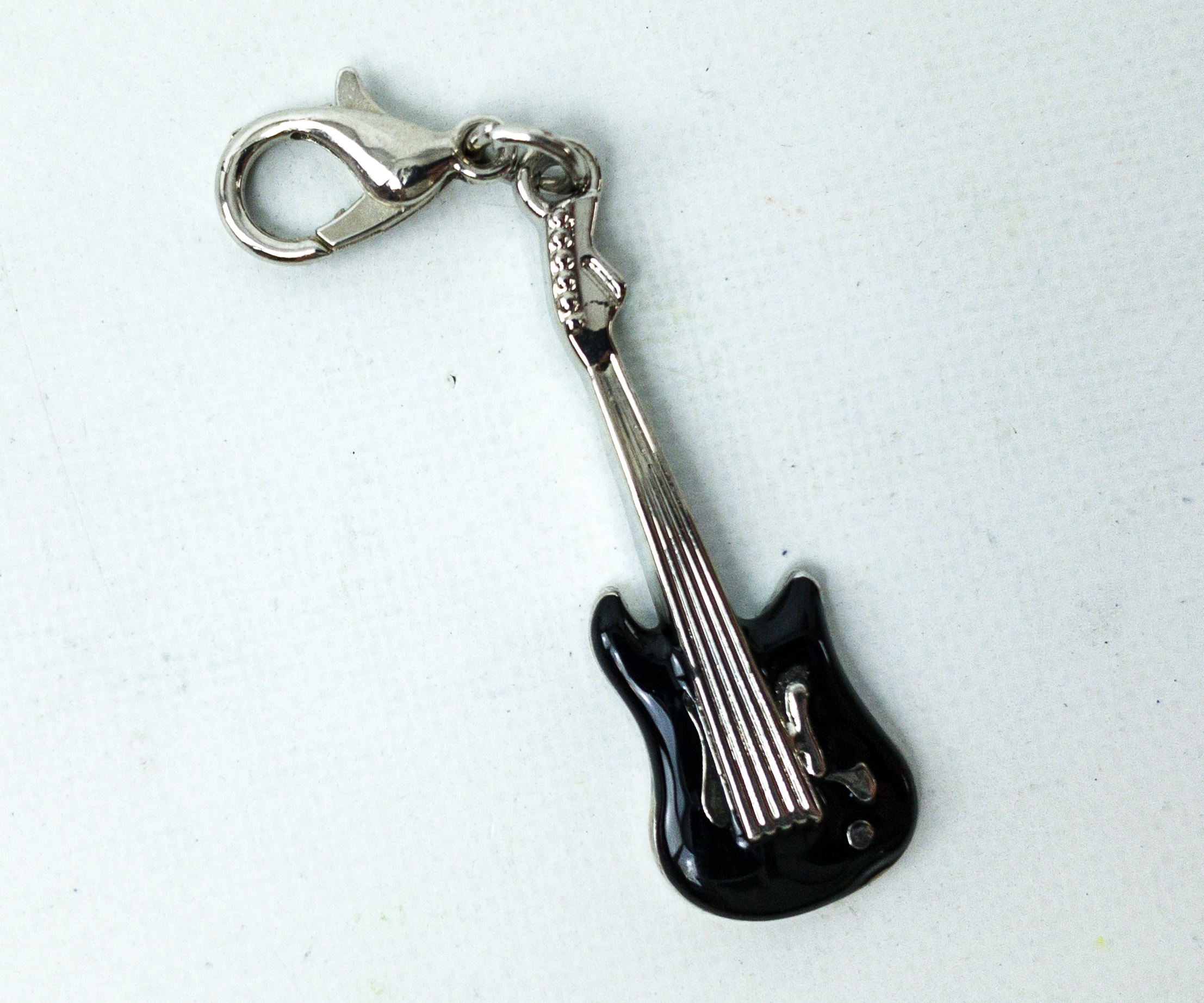 This time, it's a black violin! The charm is made of zinc alloy metal.
Journal. This golden journal is the perfect place to write, not just notes, but plans and goals as well. On the cover, there's a pink text that says "Squad Goals".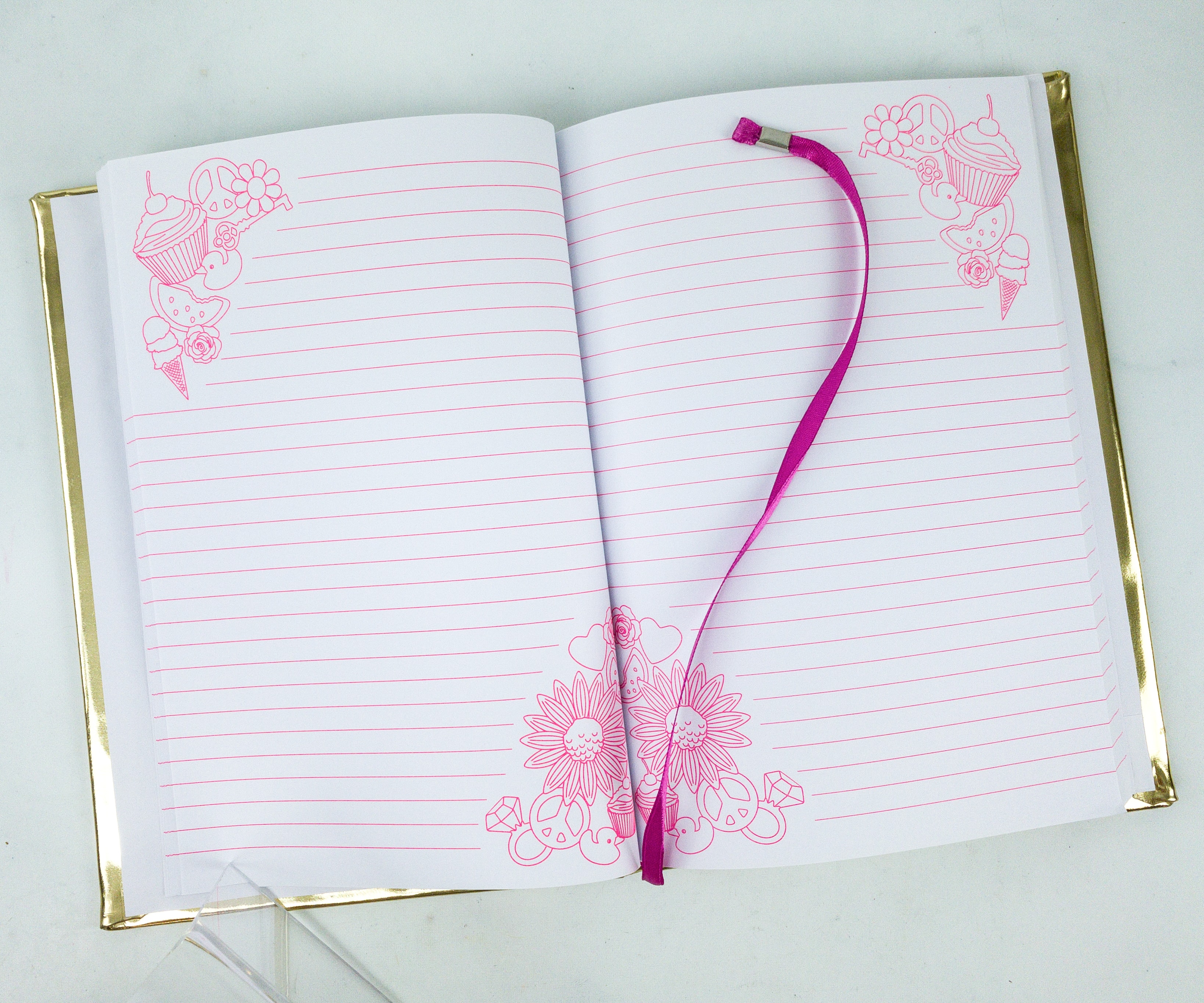 It comes with a pink bookmark. The lined pages have pretty images of random chic stuff like cupcakes, keys, flowers, rubber ducky, watermelon, ice cream, a bling ring, and more. The images and lines on the pages are pink as well!
Gel Eye Mask. The gel eye mask is placed inside a net pouch.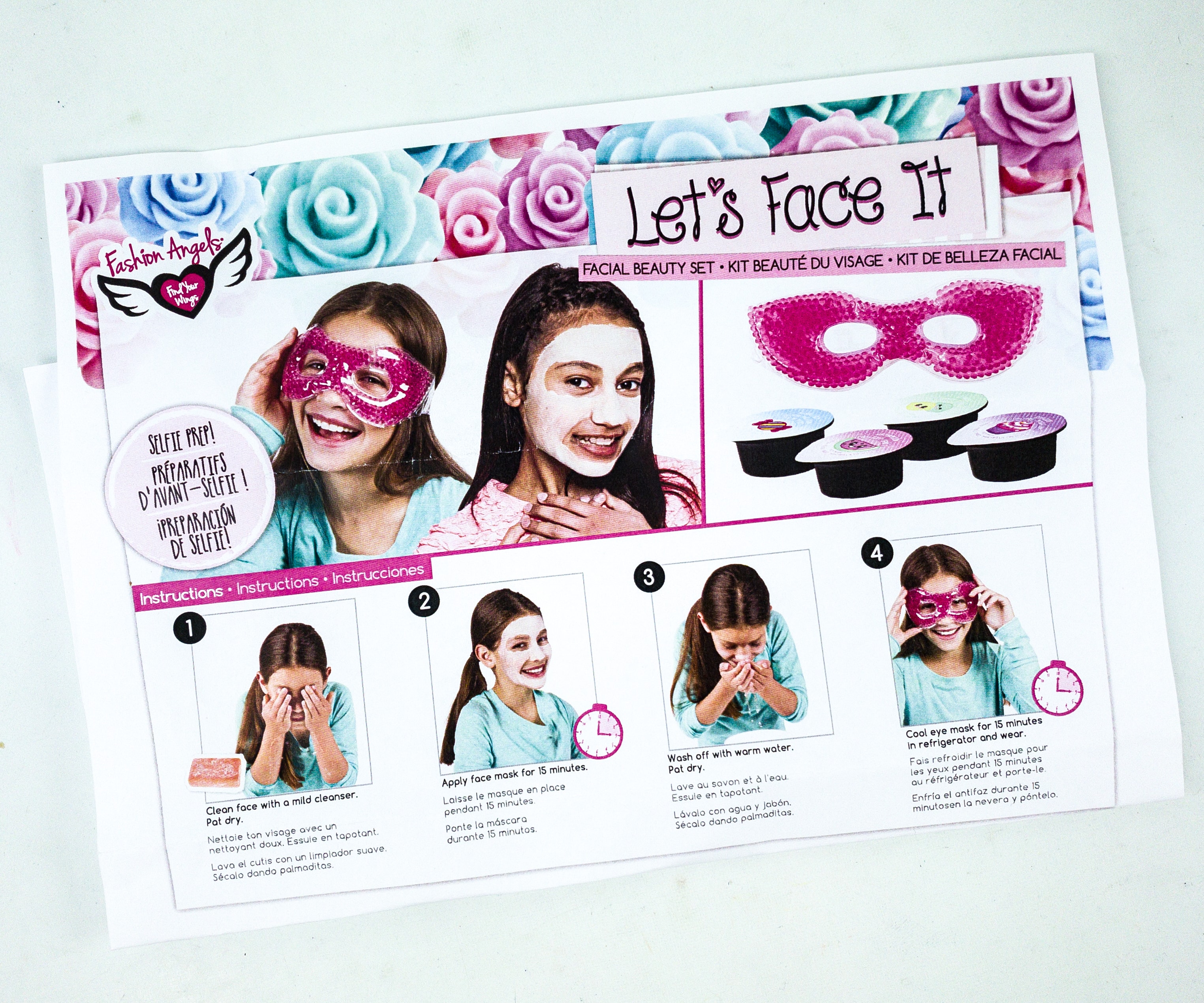 It comes with a pamphlet that lists the instructions on how to use it, and it also included the instructions on how to use the face masks.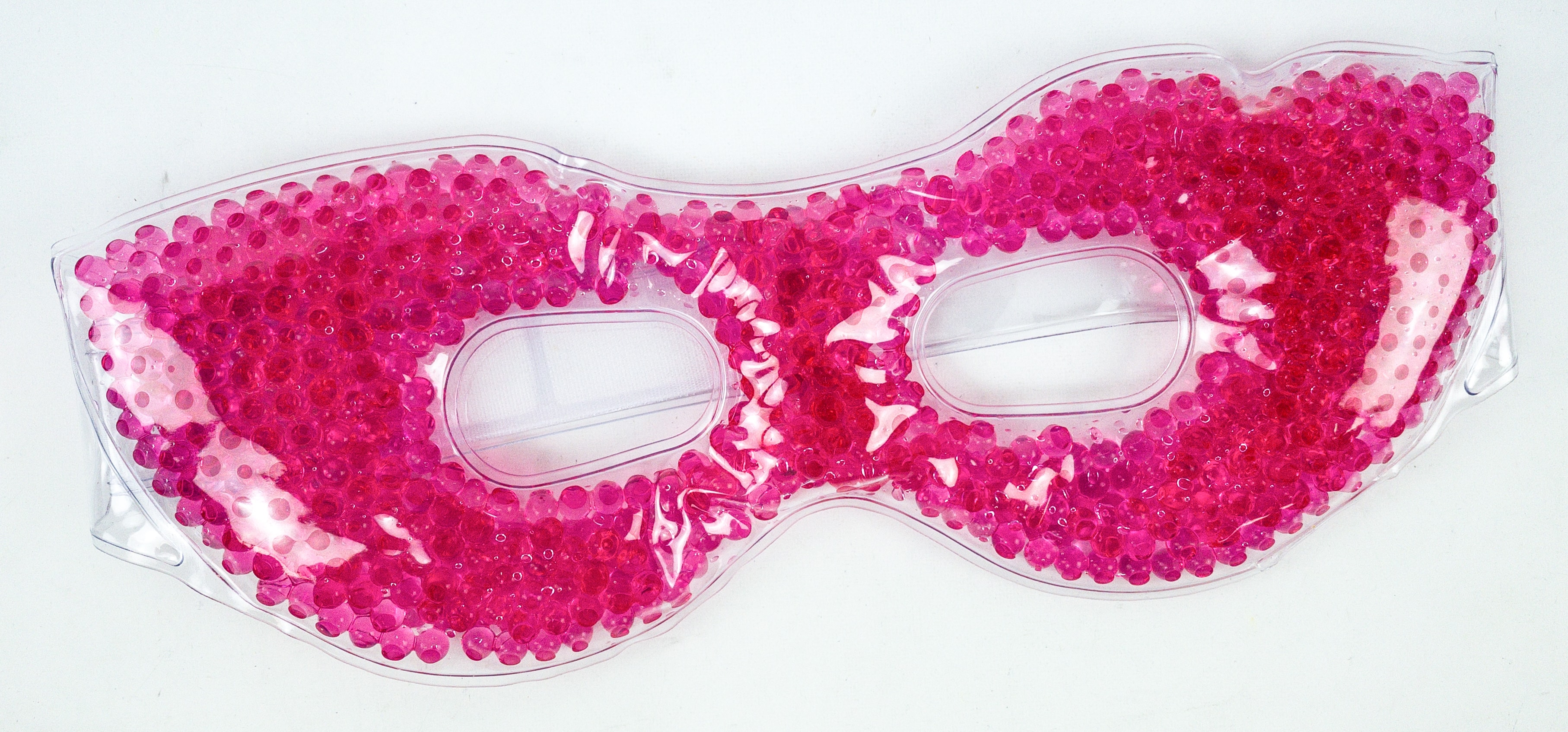 Before using the gel mask, it should be refrigerated for 15 minutes.
The cooling effect from the gel eye mask cools the eye area, making it easier to sleep. The mask also has velcro enclosures to keep it in place when used.
Glitter Pen. One can never have too many pens! We got a new one this month and it's sparkling!
The cap and tips of the pen are in pink.
Another thing we love about this pen is that it features our favorite mythical creature, the unicorn!!

You can see the sparkling glitters on the barrel of the pen. Try to move it and see them shine!
Sketch Portfolio Set. The portfolio set contains 20 sketch sheets that you can color and design no matter how you like!
The sketch portfolio set contains 100 stickers.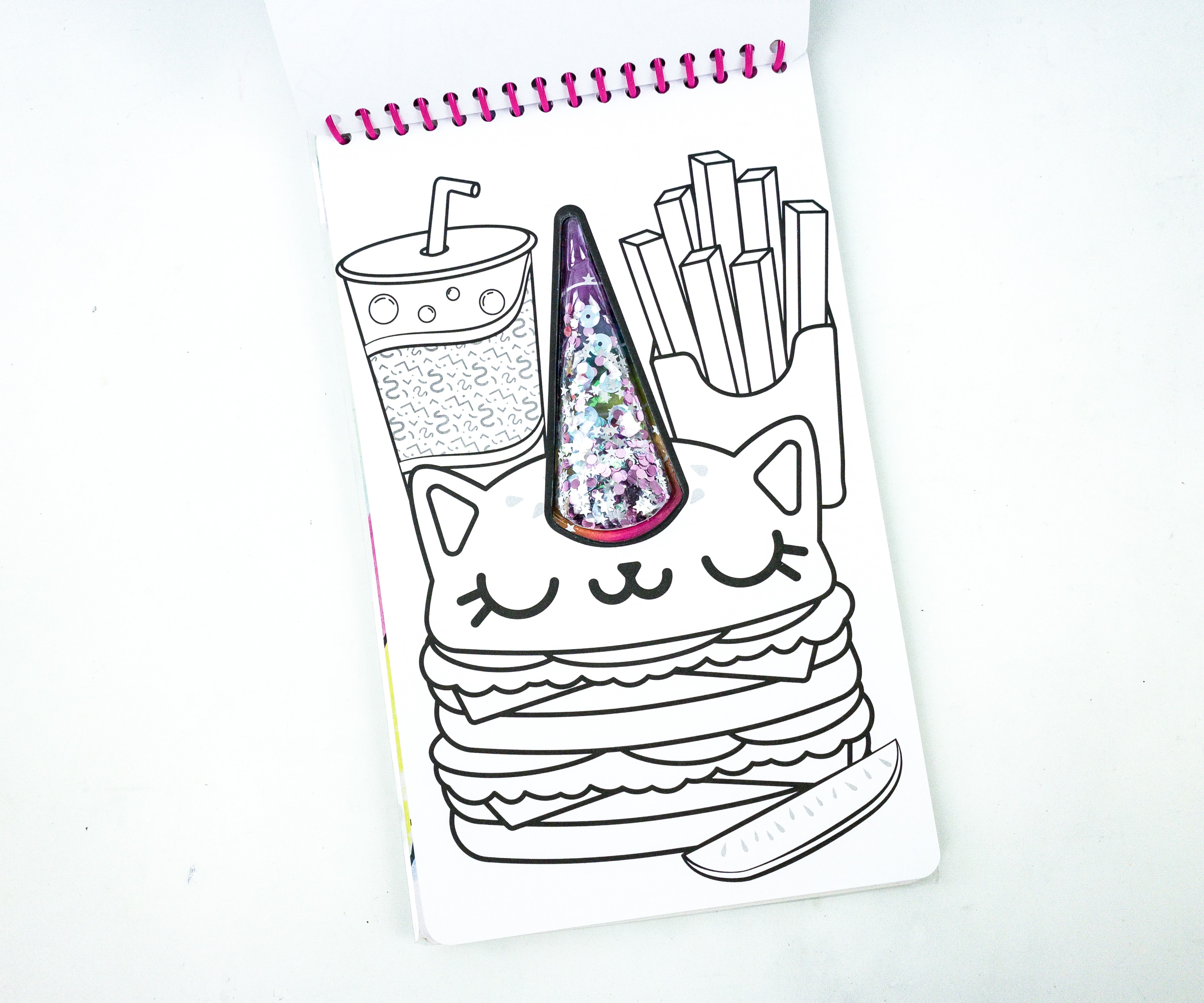 Our sketch portfolio is also unicorn-themed! As you go on the other pages, the beautiful glittery horn just stays in place and it goes with whatever image is next!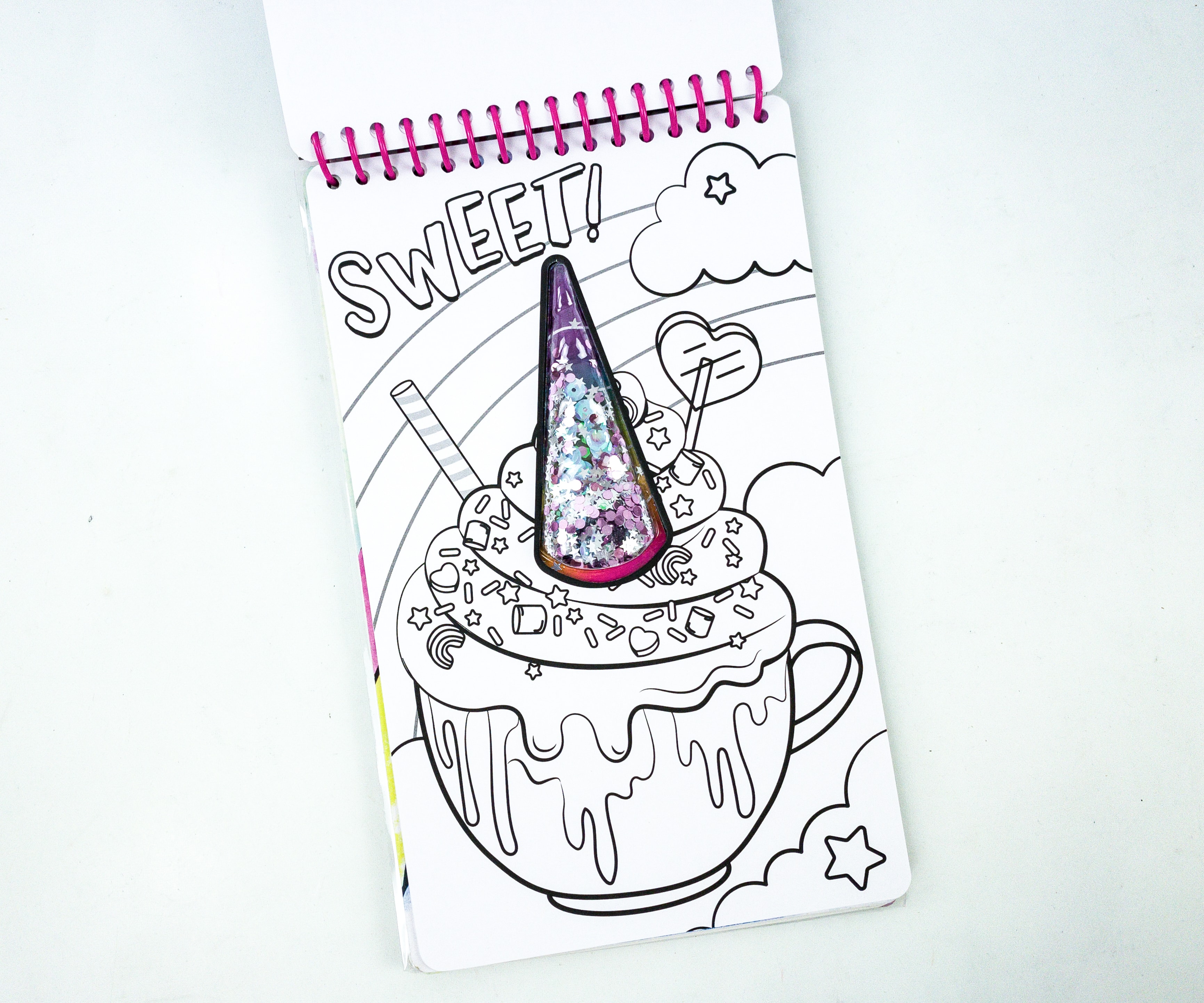 This page is calling for bright and cheerful colors, like a party!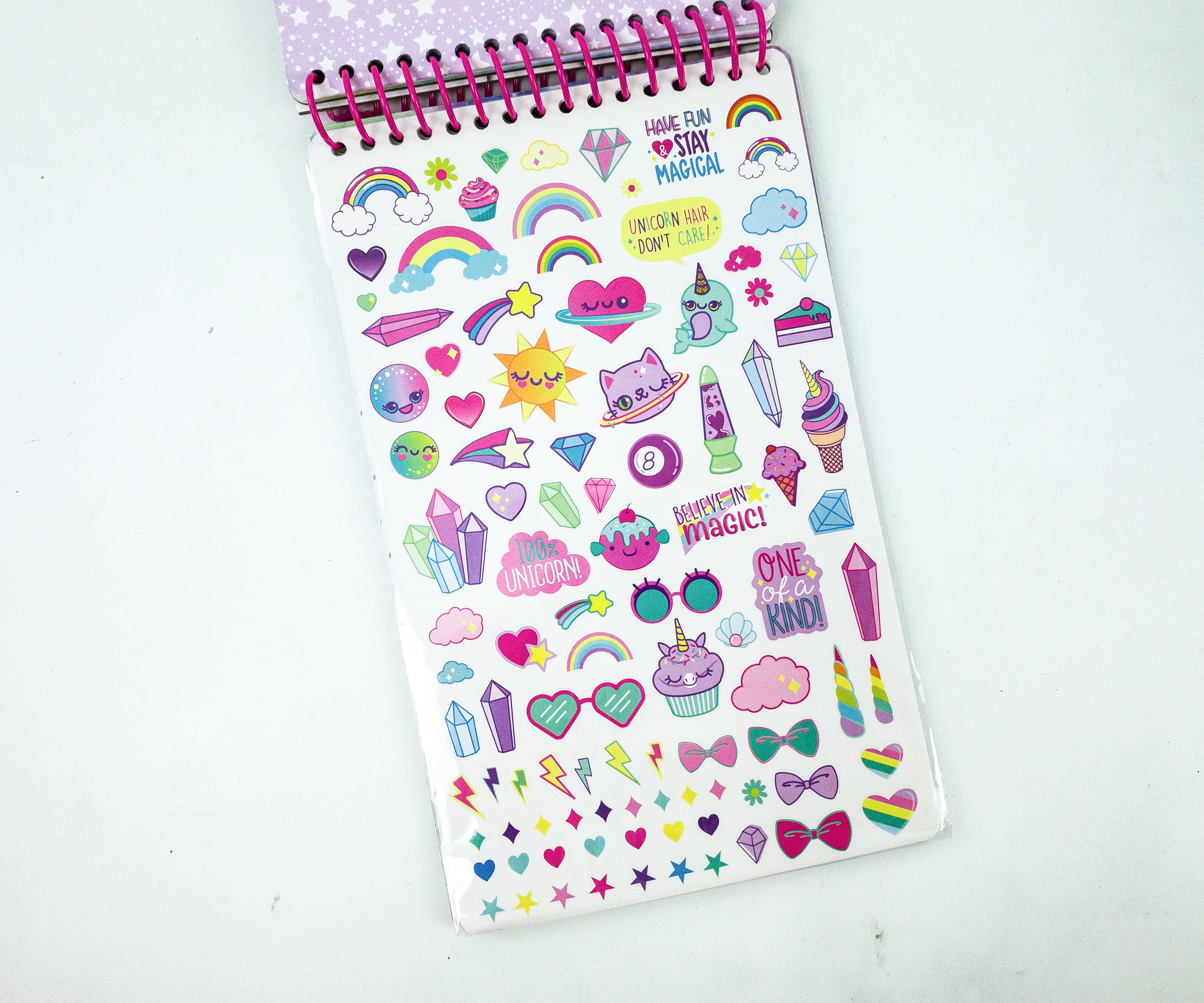 It even includes cute and colorful stickers!
My daughter is really excited about making this unicorn look gorgeous!
Sticker Sheets. Aside from the portfolio that contains lots of stickers, we even got sticker sheets!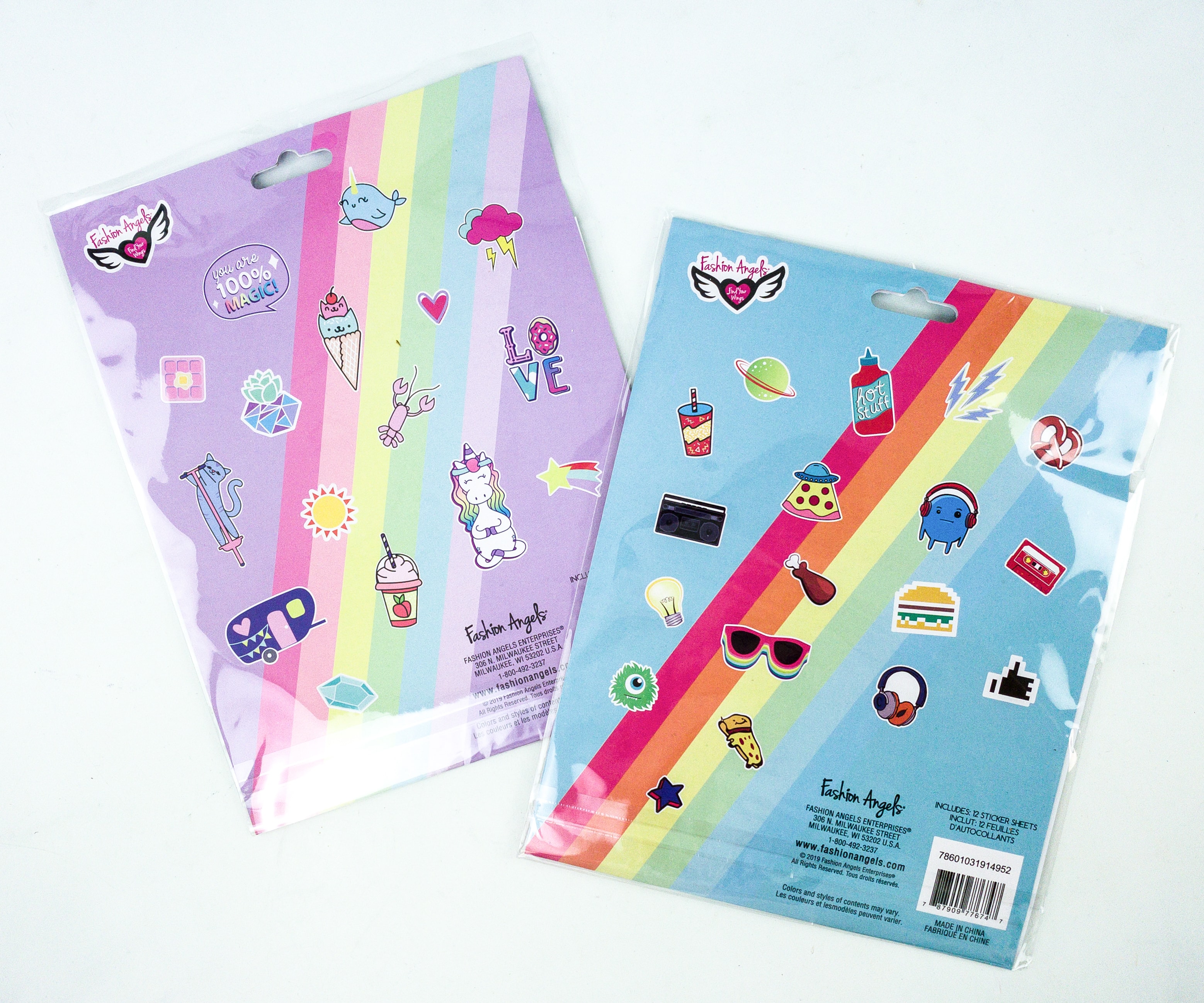 There are lots of different colorful and adorable images. There's food, animals, thought bubbles, and more! The possibilities are endless!
We even got a sheet with letters! These are great for journalling!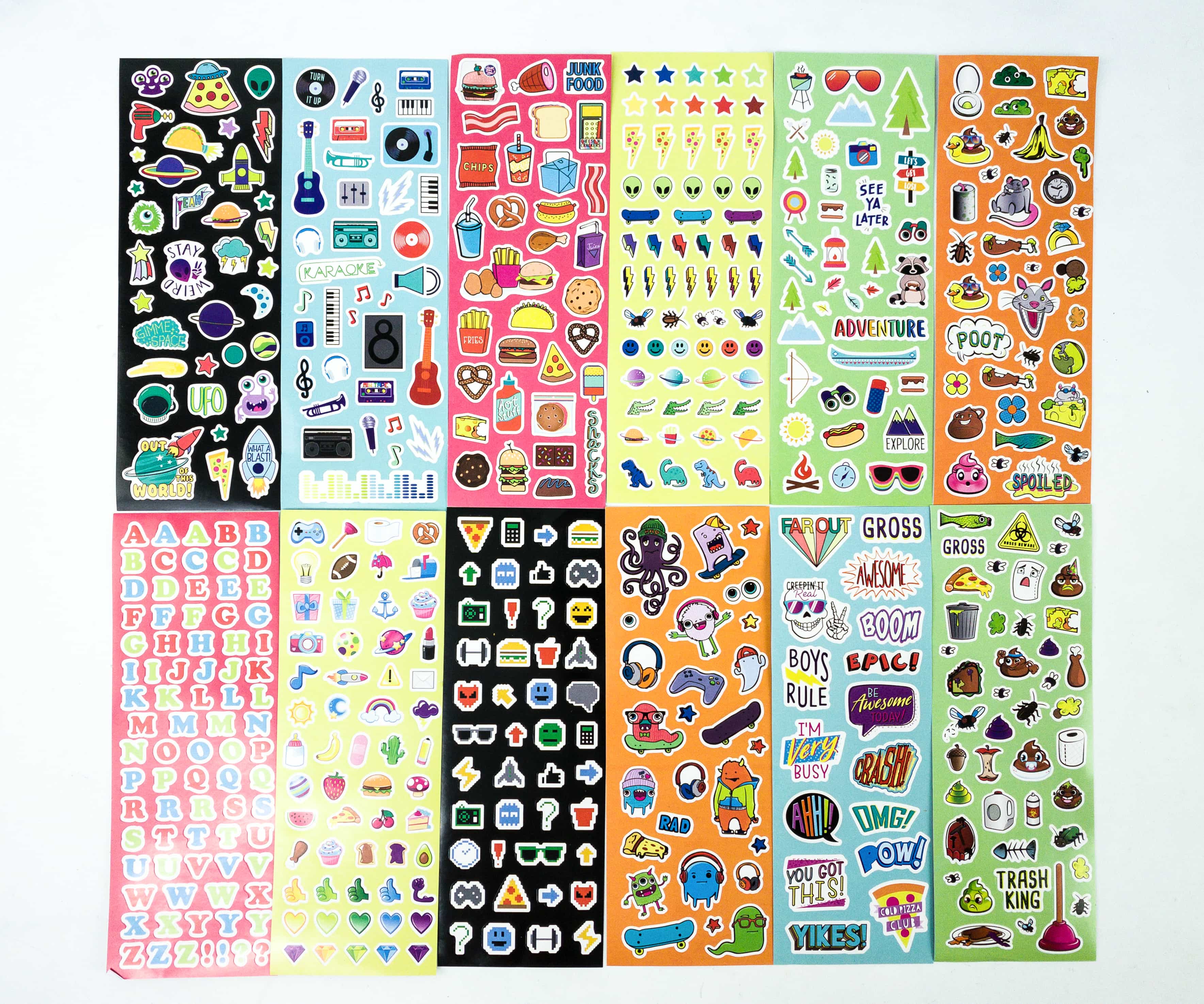 We got a total of 24 sheets from the 2 packs! That's a lot to stick and play with!
Mini Clay Kit. Here's a fun activity to keep us busy: making mini clay cupcakes!
The back of the packaging lists all the contents of the kit.
The kit contains clay, a carving tool, plate, cupcake wrappers, stand, milk bottle, napkin, accessory sheet, and instructions. After reading the instructions and preparing the materials, we're ready to "bake and decorate" some clay cupcakes!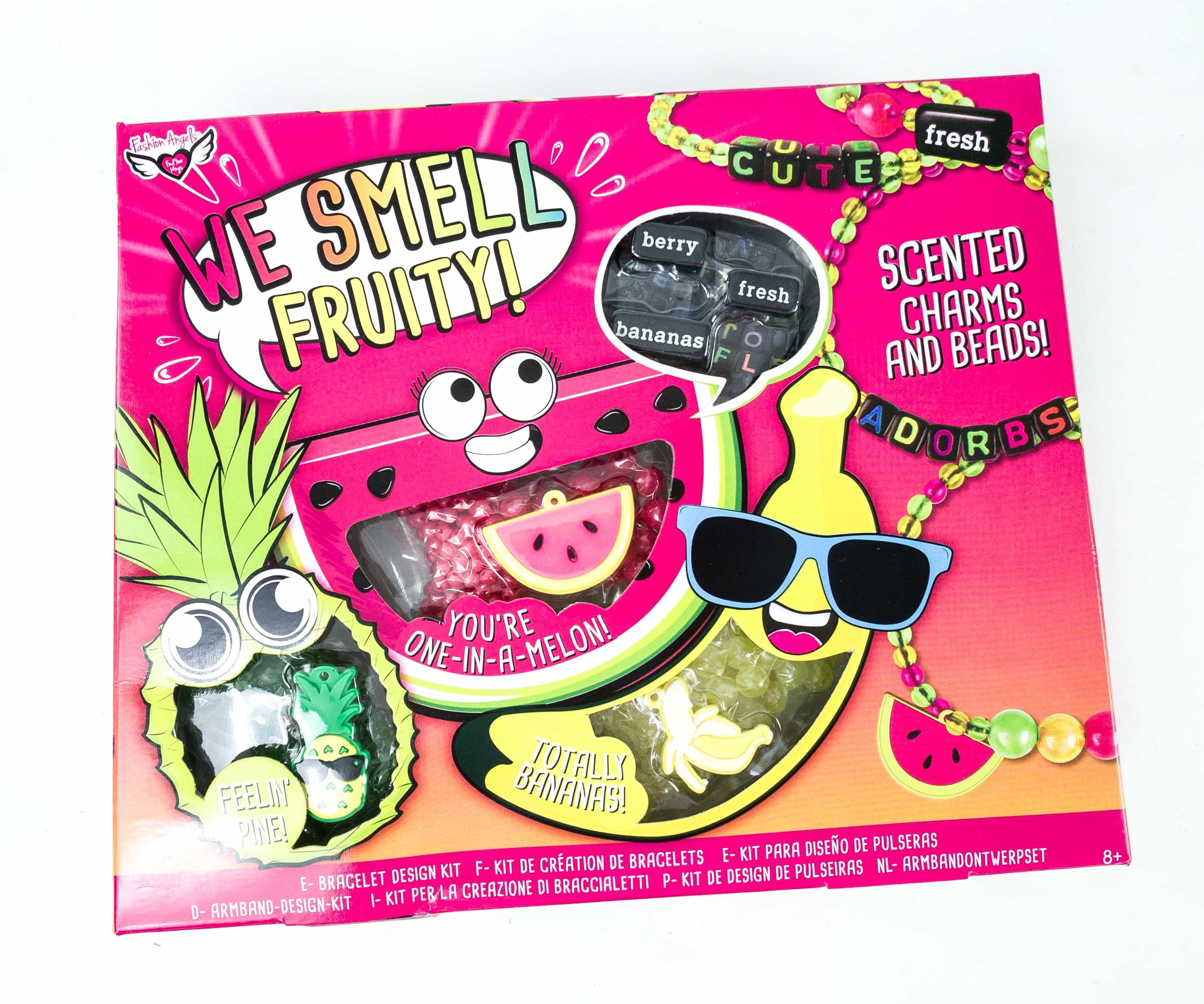 Scented Beads & Charms. Another fun activity that we'll be doing from this box is making our own scented accessories!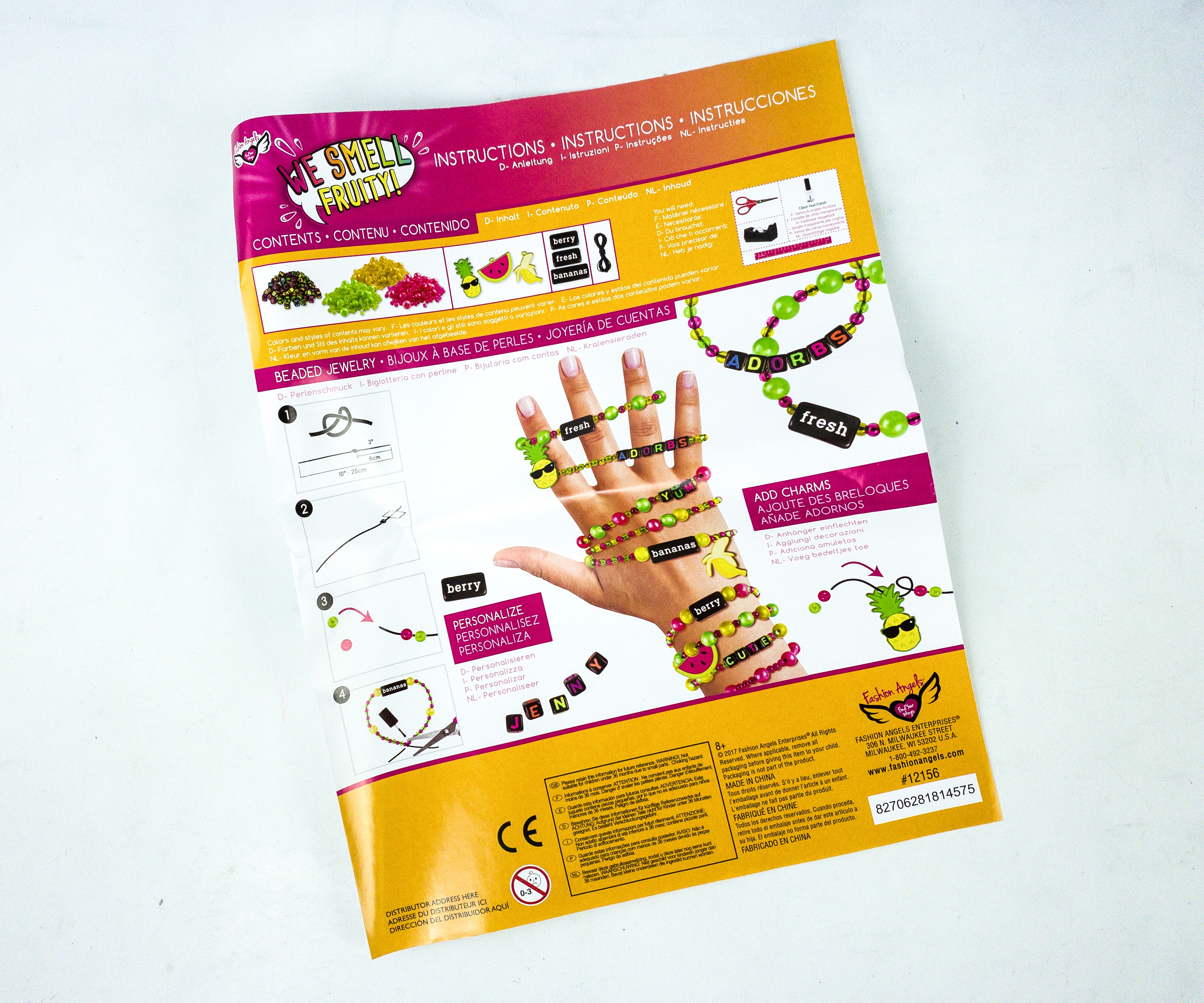 There's an included info sheet in the box that lists the contents of the kit and the instructions on how to make the bracelets.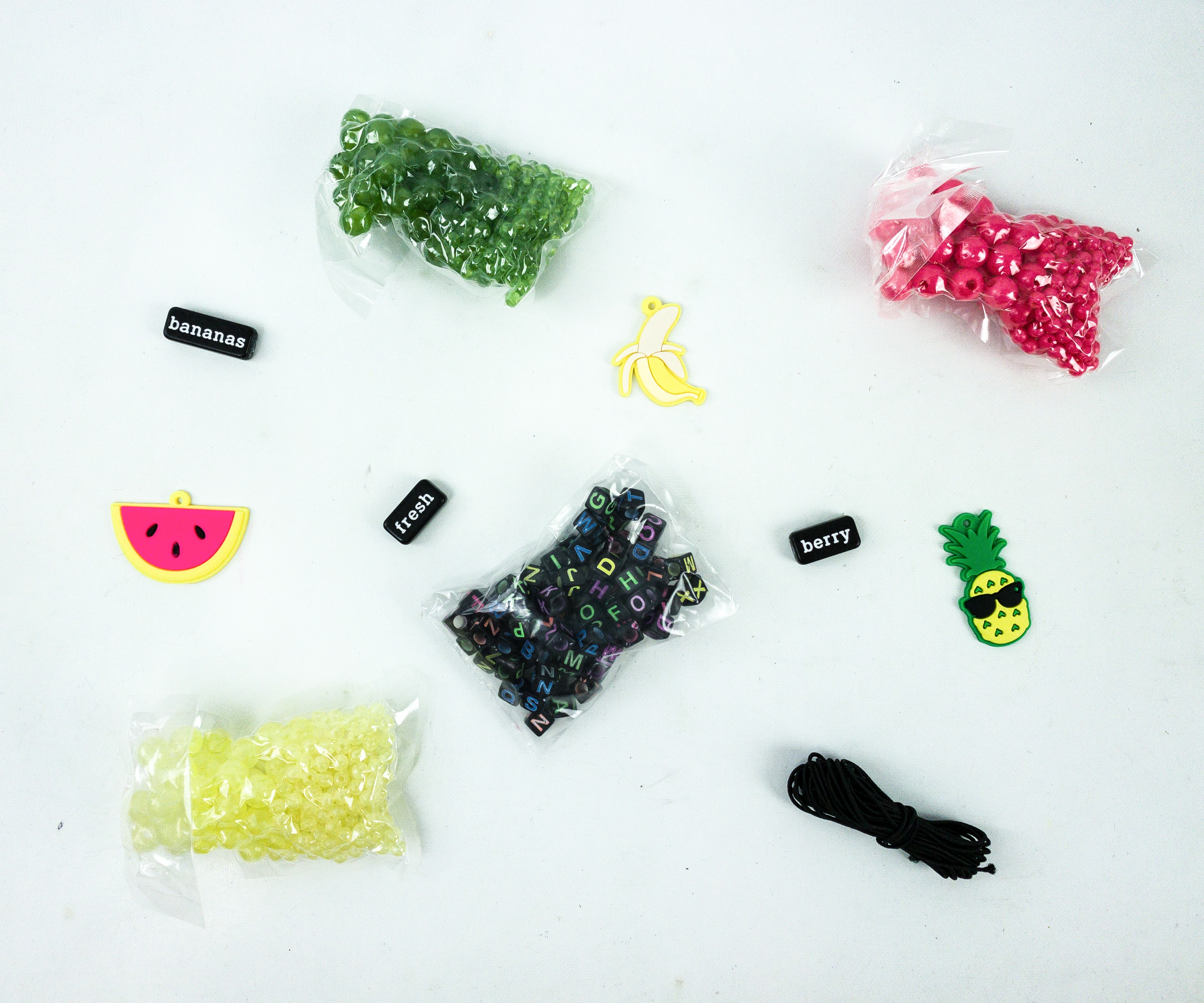 The kit comes with fruit charms, fruit-scented beads, printed accents, and string.
Nail Polish. We also got a pair of nail polish and some glitters to decorate out nails with!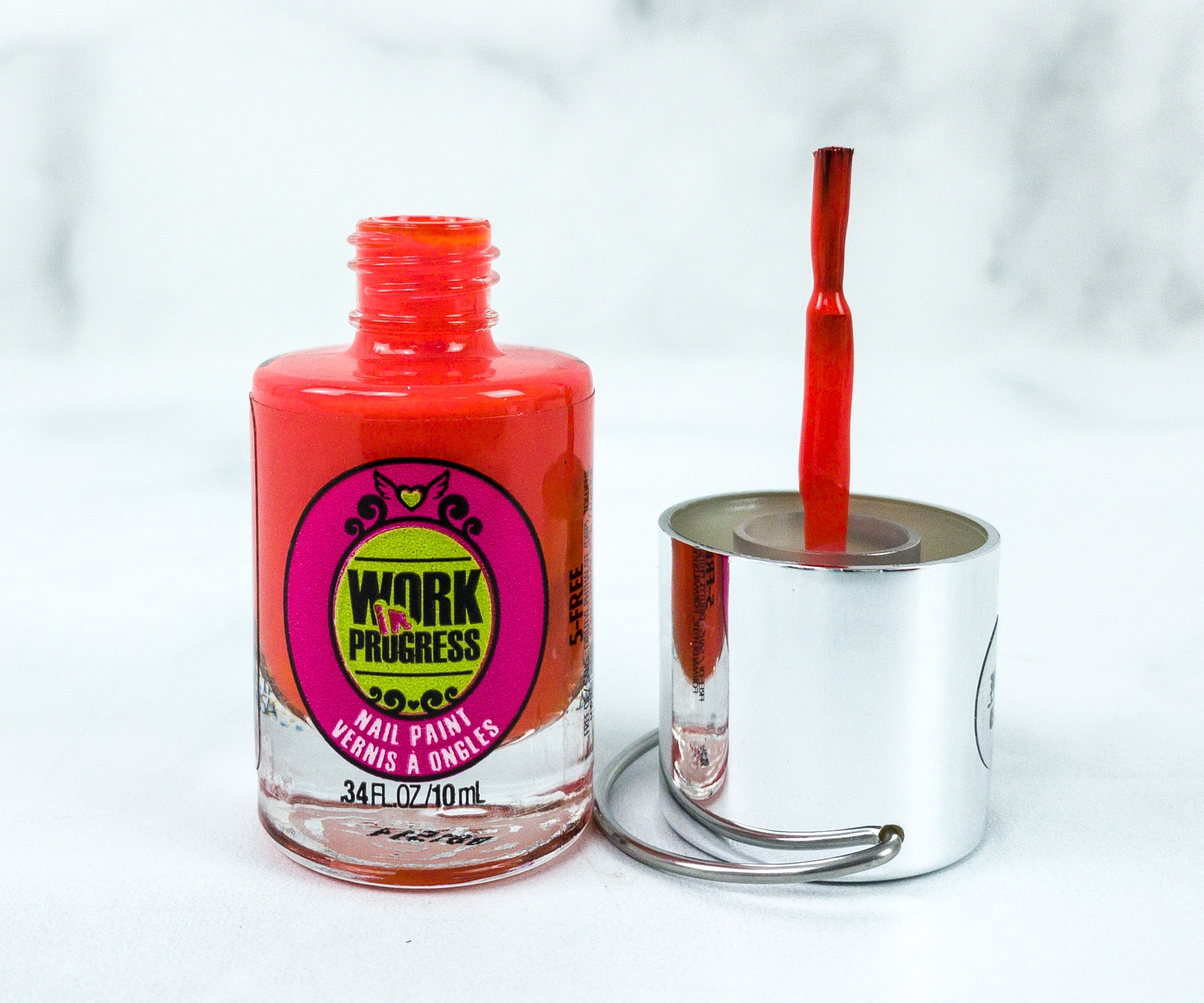 The nail polish has a beautiful coral color. It's even free of chemicals!
To add shine to our newly polished nails, we can layer a coat of this clear glittery nail polish!
Fashion Angels is a great box for tweens! Like the last box, there's a nice mix of cute stuff plus useful items. My daughter loves the activity kits, like the clay cupcakes and scented bracelets. She also appreciates the bracelet charms and she can't wait to add more to the charm bracelet from the previous box. The portfolio is also fun to decorate, and she's so happy that she has lots of stickers that she can use in her new journal. They even included face masks, an eye mask, and nail polishes, which are all free of chemicals! Everything here is really tween-friendly and a huge pile of fun!
What do you think of this month's box?
Visit Fashion Angels Find Your Wings to subscribe or find out more!