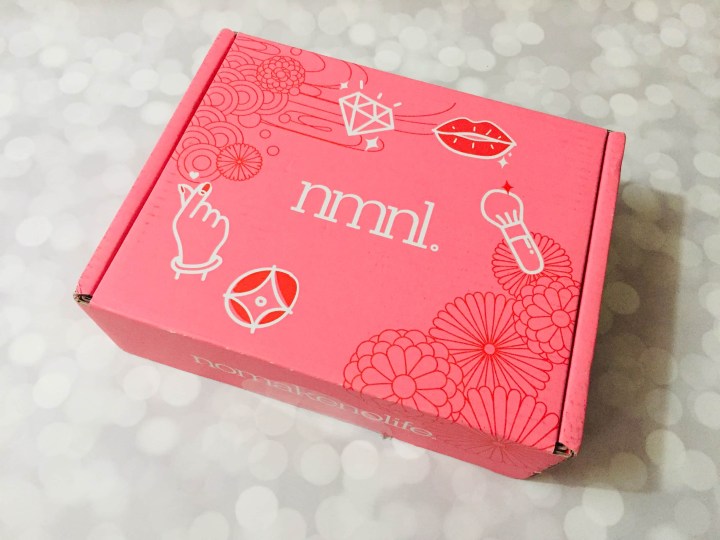 nmnl is a monthly beauty subscription box by the brains behind Tokyo Treat and Yume Twins. This is the new and improved nmnl! For the last few years since their launch, they have only included Japanese beauty brands but have taken subscriber wishes into consideration and have redesigned it to feature both Japanese and Korean beauty!
DEAL: Use coupon code HELLOSUBS at checkout to save 10% ($3.50) on your first box!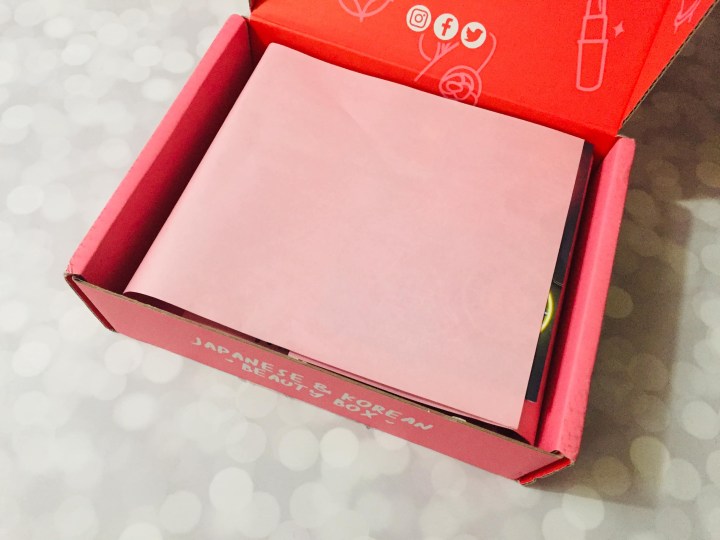 The items were wrapped in pink tissue paper.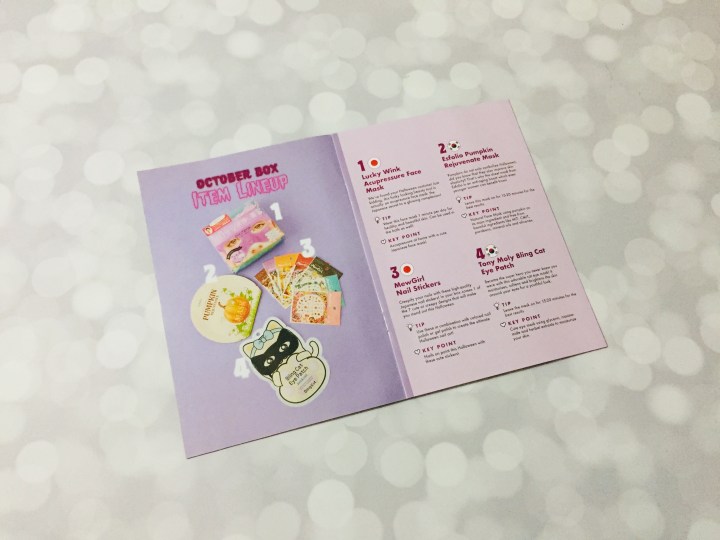 The booklet has also been redesigned and features the same content as before, from box contents to contests and photo features.
Tony Moly Bling Cat Eye Patch — An eyes-only mask to help brighten the skin around your eyes and make you feel more refreshed and relaxed. The ingredients include glycerin and niacinamide as well as botanical extracts.
Esfplio Pumpkin Mask — Perfect for October! Pumpkin is an ingredient that is not only delicious (hello, pumpkin spice latte season!) but they can help improve skin's elasticity.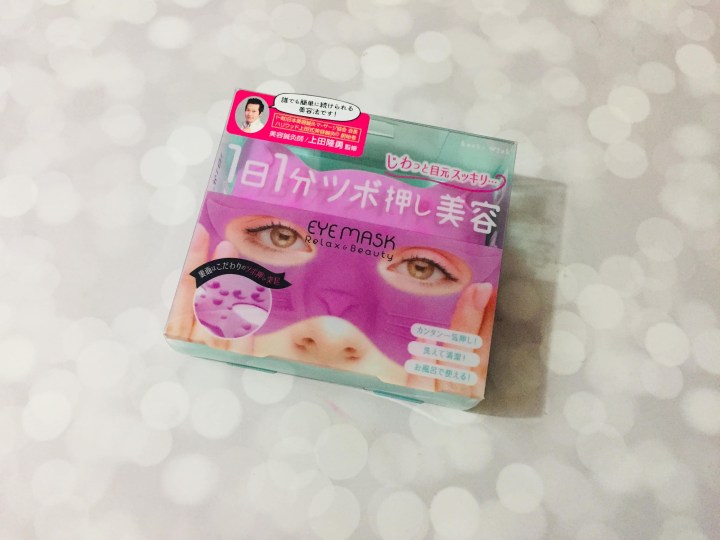 Cat Acupressure Mask — This is a unique mask with pressure point massagers built into it.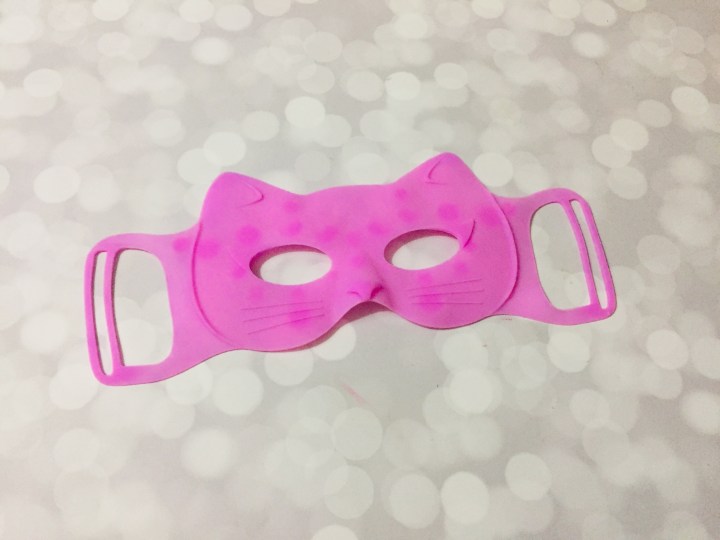 The cat shape is adorable and there are loops to secure it around your ears.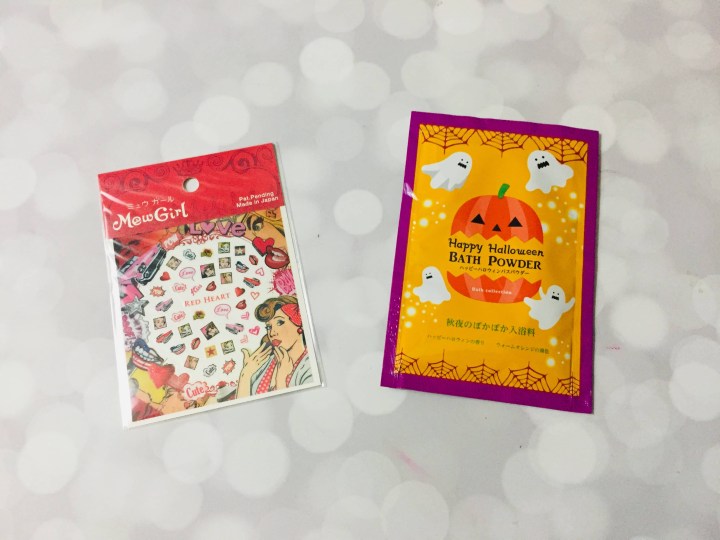 MewGirl Nail Stickers — Cute retro style nail stickers! Jazz up a sexy red manicure with some cute little designs.
Halloween Bath Powder — I love baths, and Japan does the BEST bath salts. This bath mix has refreshing peach, tea, and milk to soften the skin.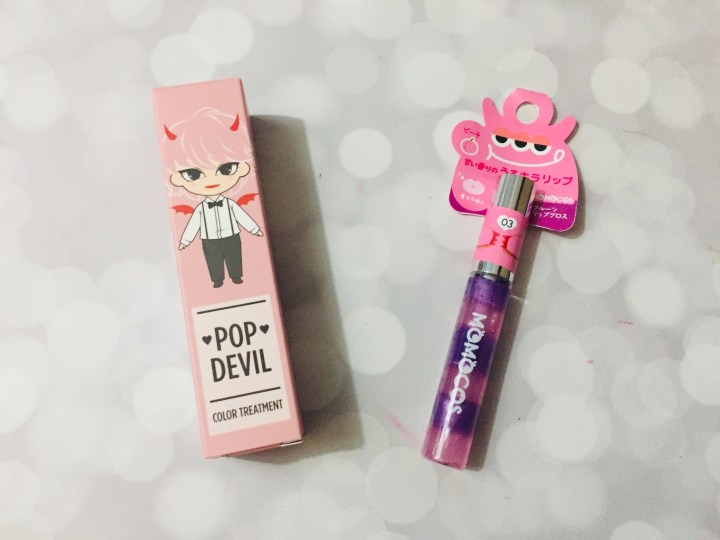 Pop Devil Hair Colour — Temporary hair dye is a fun way to add some colour. I can't wear unnatural colours due to work, but this might be fun to try for a special occasion. Subscribers received one of three colours, and I got Ash Pink.
Momocos Fruits Gloss — How adorable is this stripey candy packaging? It's a combo of purple and pink and has a grapefruit citrus scent.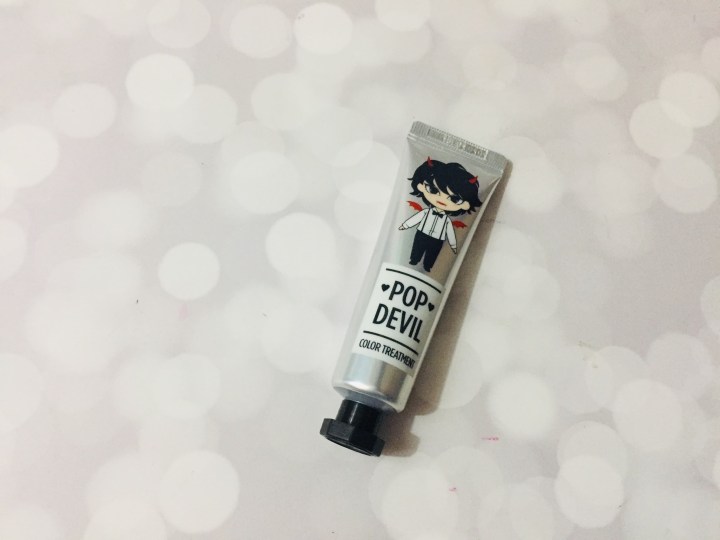 Here is the tube of hair colour. I didn't swatch it since I wasn't sure how permanent it was!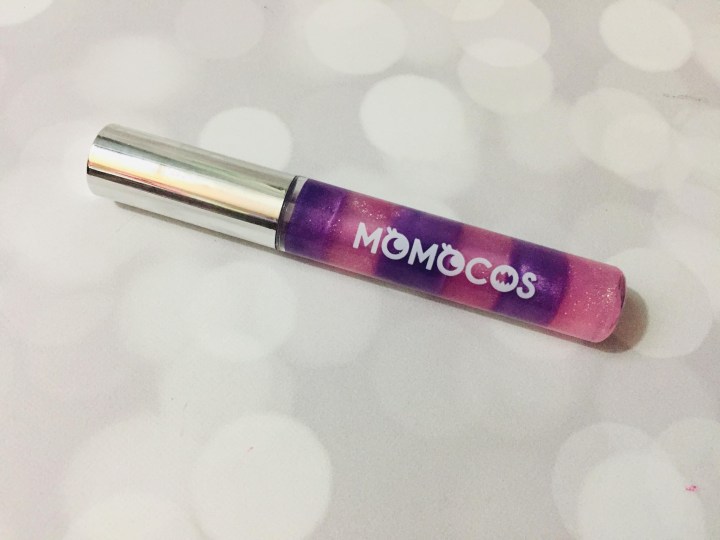 So cute! Do you see the little crescent moons and spooky bat in the letters?
The colour is rather sheer but has a nice shimmer.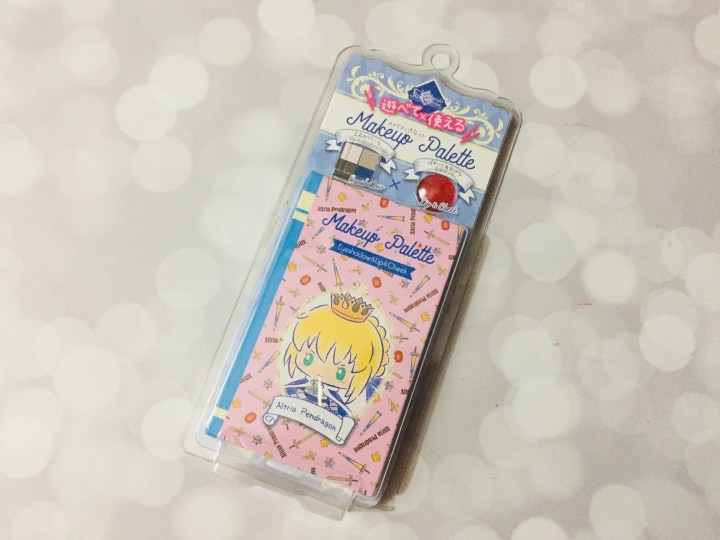 Sanrio x Fate Grand Order Palette — Have you heard about Fate Grand Order? It's a mobile game from Japan. My friend Katie is obsessed with it (and keeps trying to get me to play it with her)… They did a collaboration with Sanrio for kawaii chibi versions of the characters!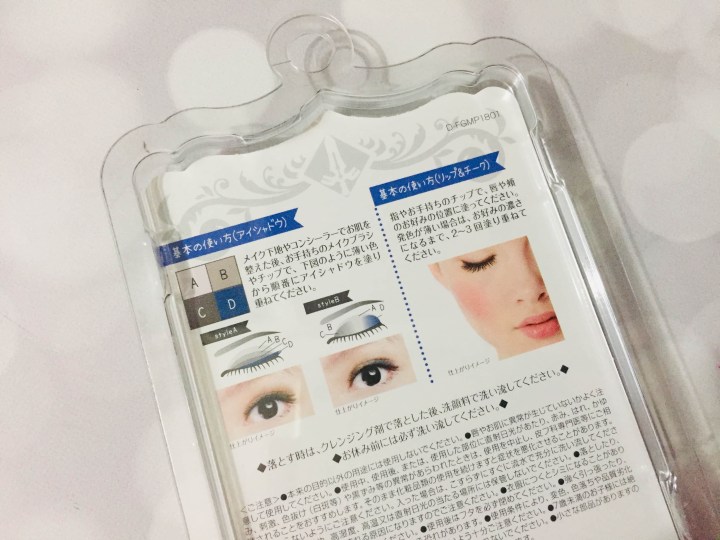 The palette has four eyeshadows and a lip/cheek tint. A palette like this is great to take with you because of its size and multipurposeness!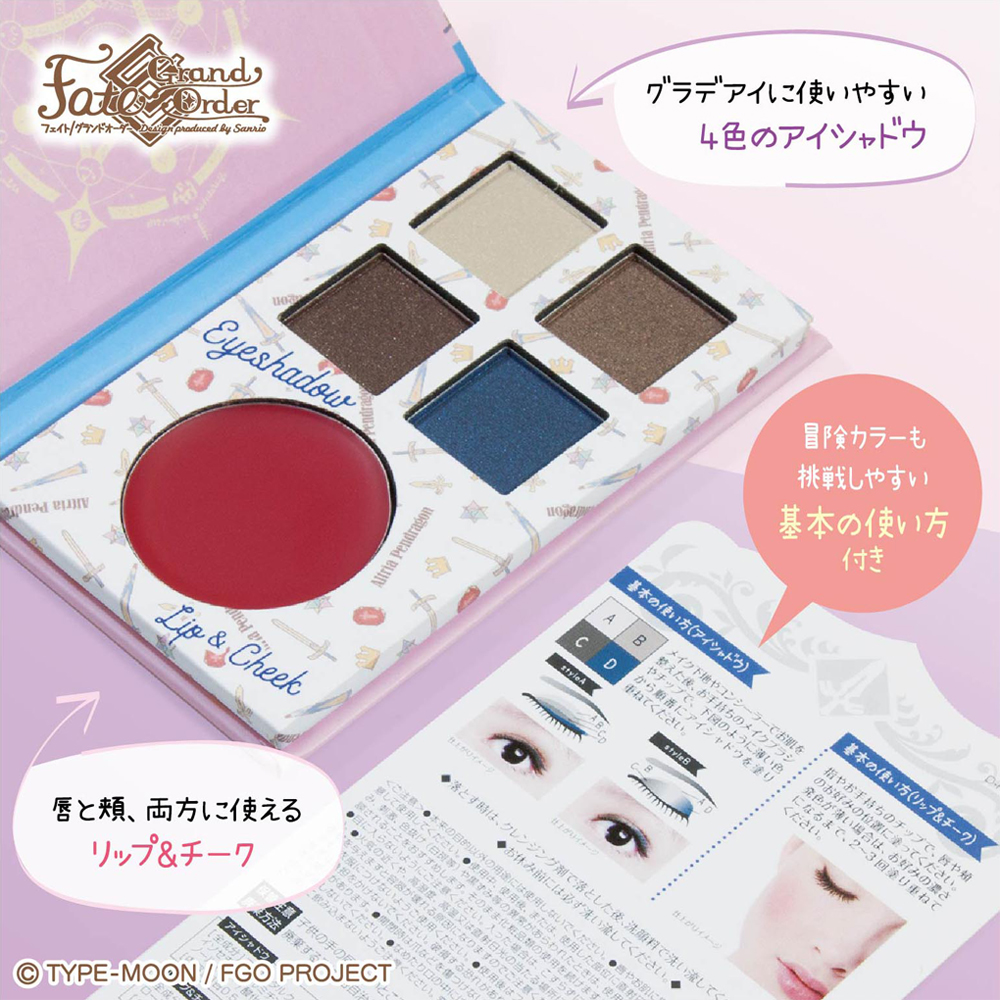 I didn't open it because I'm going to give it to Katie, but here's a photo of the inside. So cute!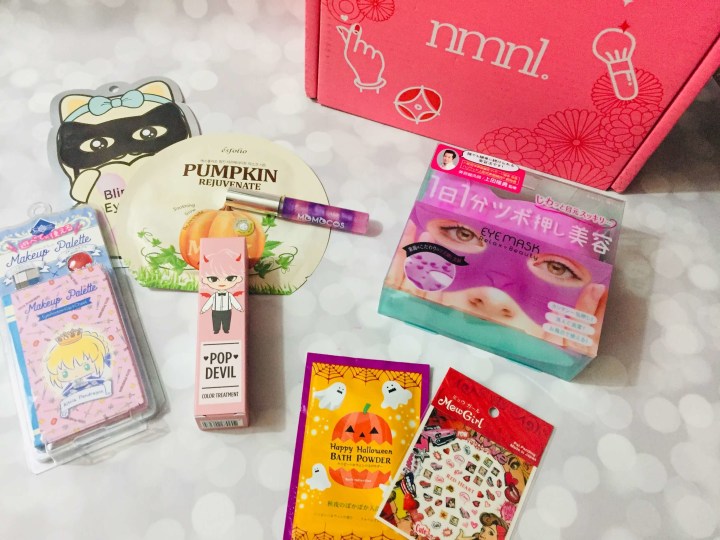 nmnl always does a fun Halloween box, with quirkly themed items that wouldn't normally be reached for the rest of the year. I think everything was super cute and there was a nice mix of skincare and beauty items. And a licensed Sanrio item is always a bonus!