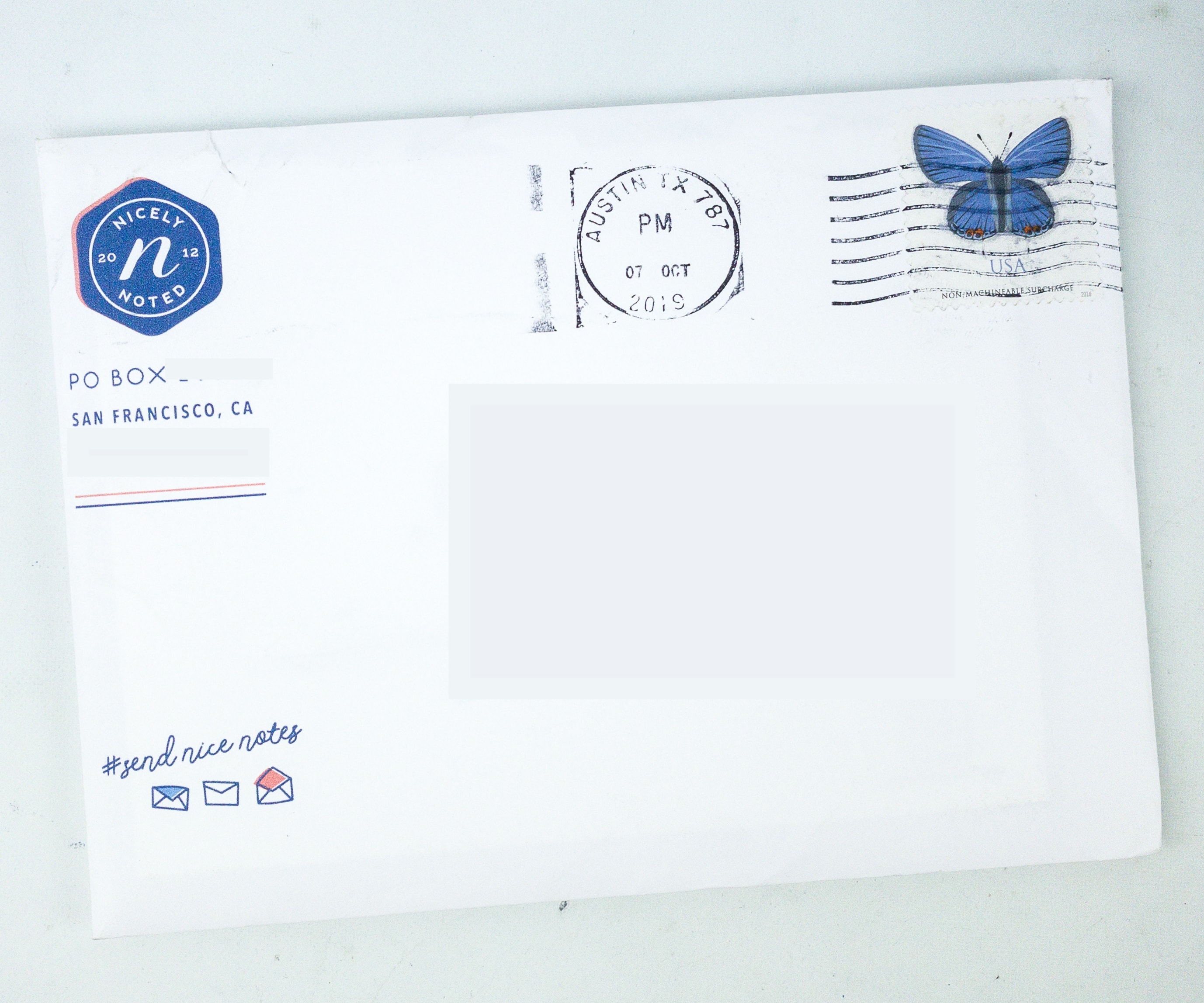 Nicely Noted is a monthly greeting card subscription. With every mailing, you'll receive a collection of handmade letterpress cards plus the stamps to send them. This is art to give away, not to keep! This subscription is absolutely perfect for anyone who wants to start (or continue) sending letters in the mail to family and friends.
DEAL: You can get 20% off from your first month by using the code NICE20.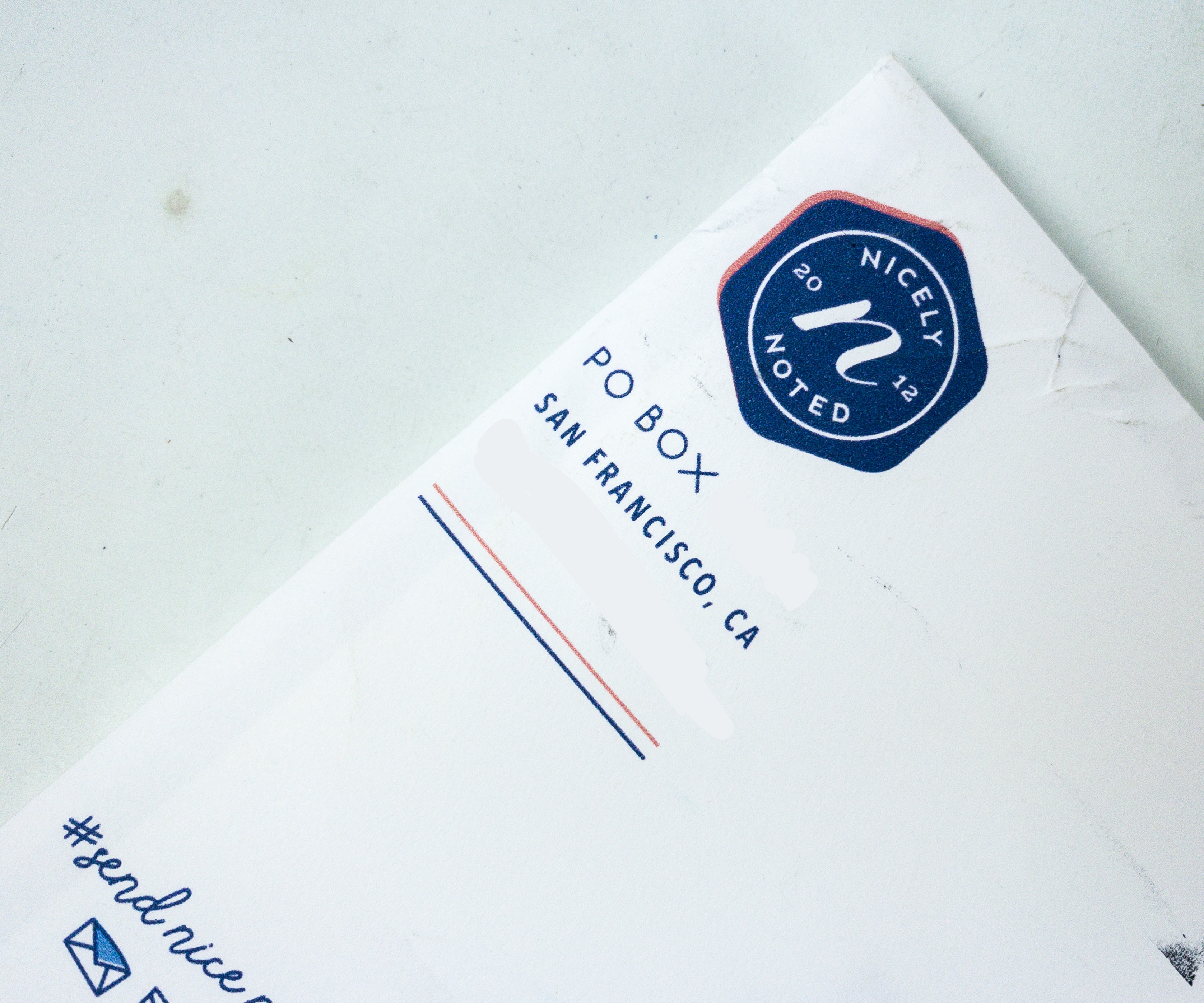 The packaging is simple, but what's important is that the items arrive in great condition.
Everything fits a small white envelope.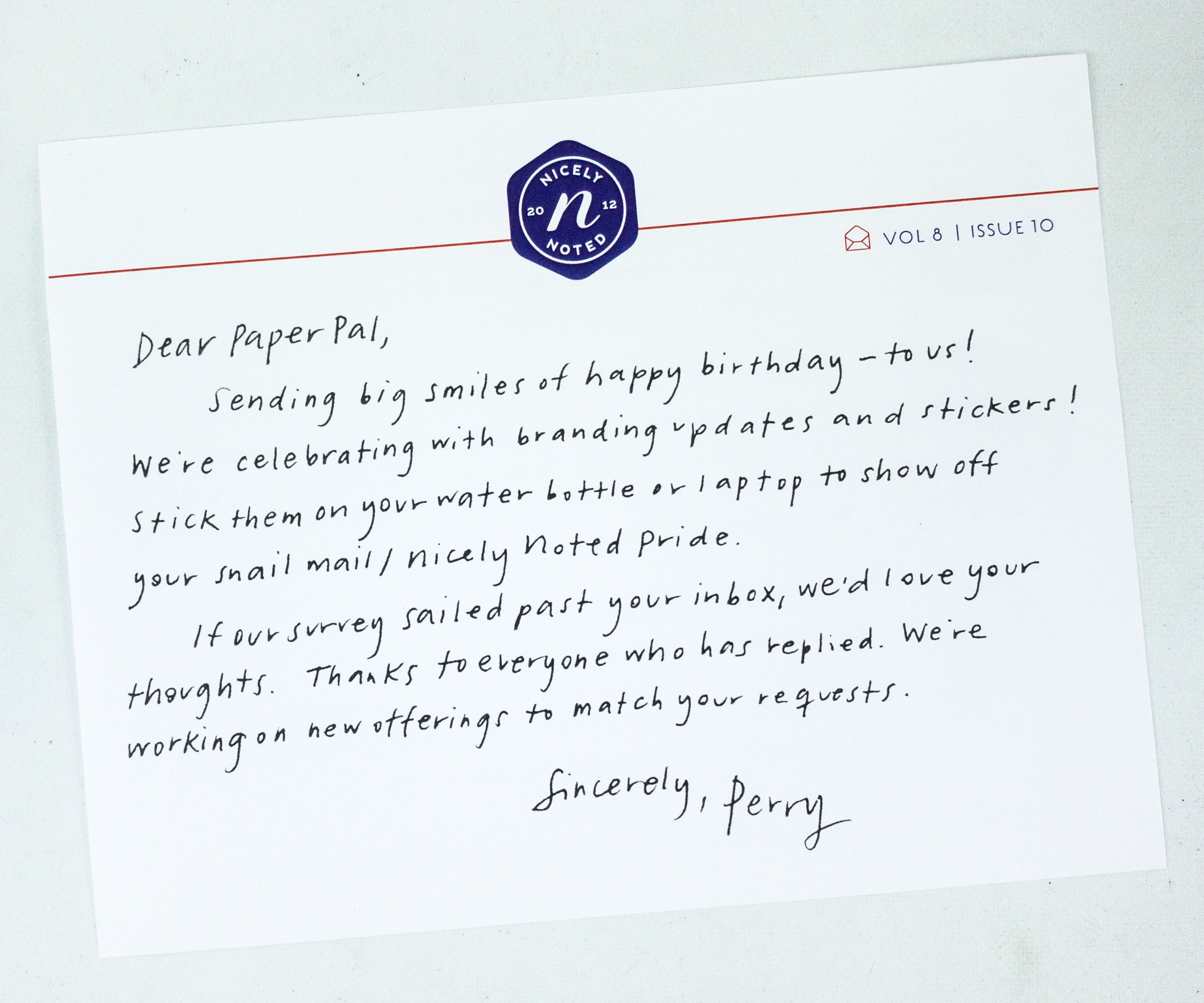 There's a letter from Nicely Noted.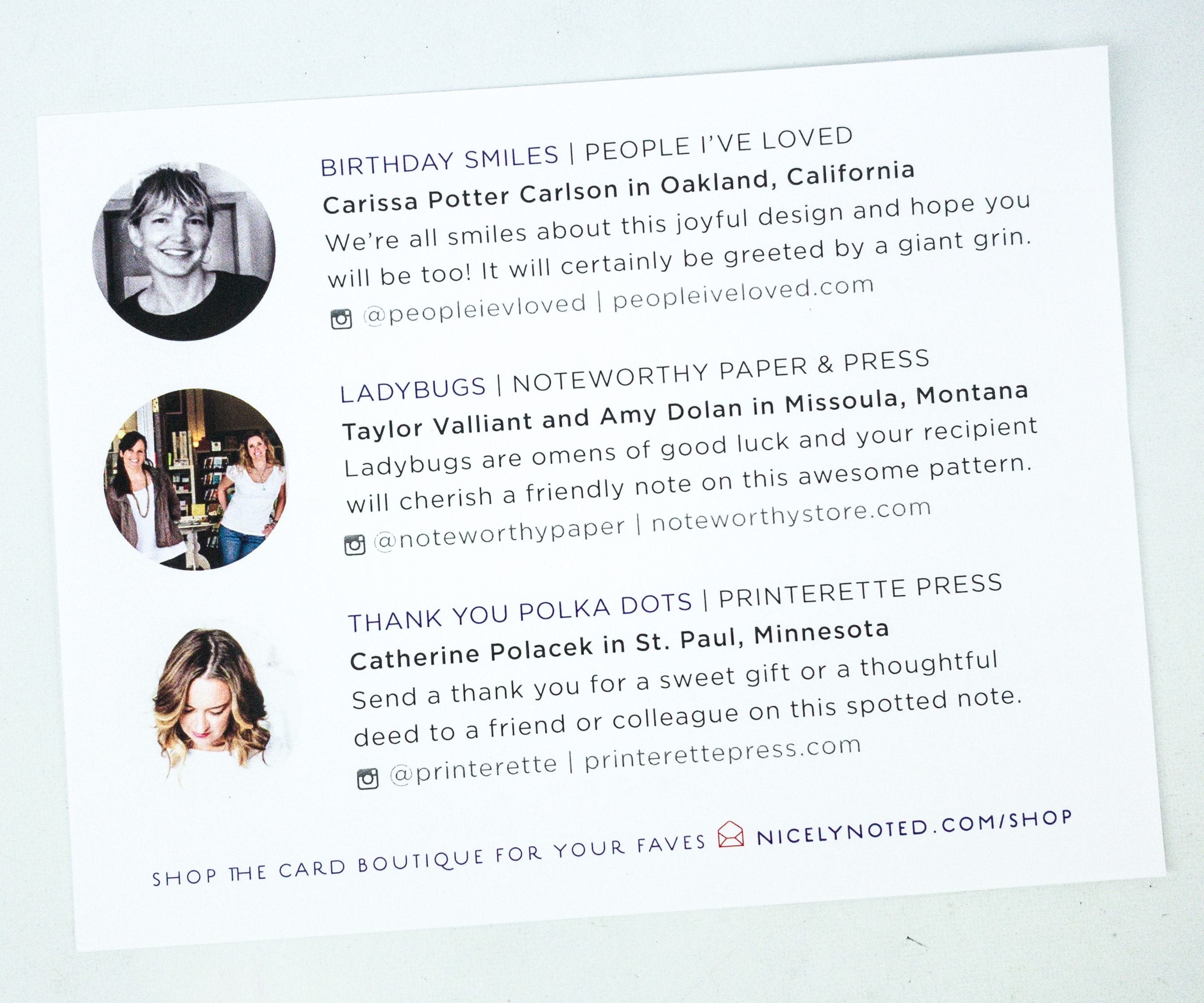 The card features artists behind this month's collection of letterpress cards. It's nice that Nicely Noted introduces their artists and the story behind them too.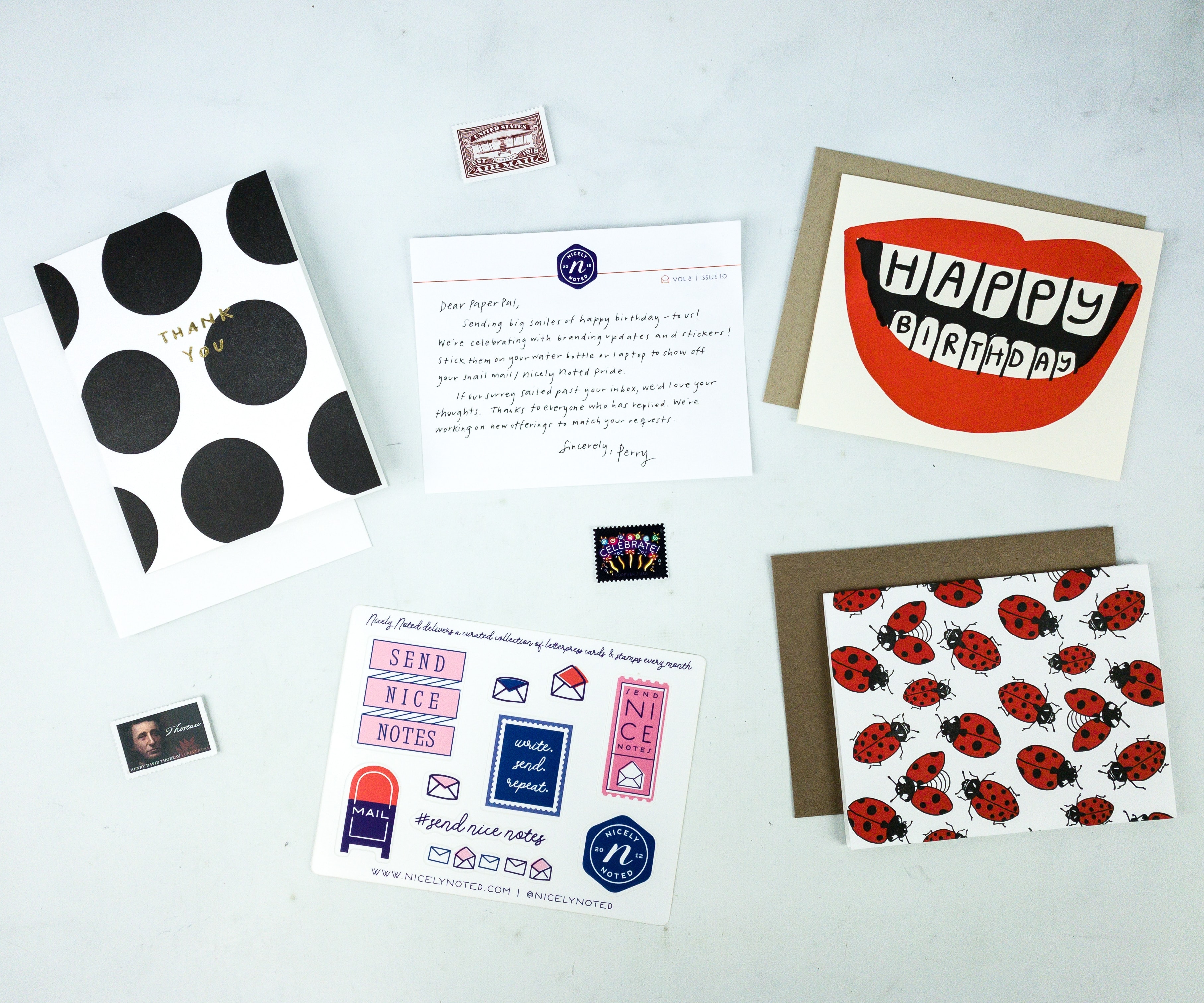 Everything I received this month!
There's a promotional card for Nicely Noted!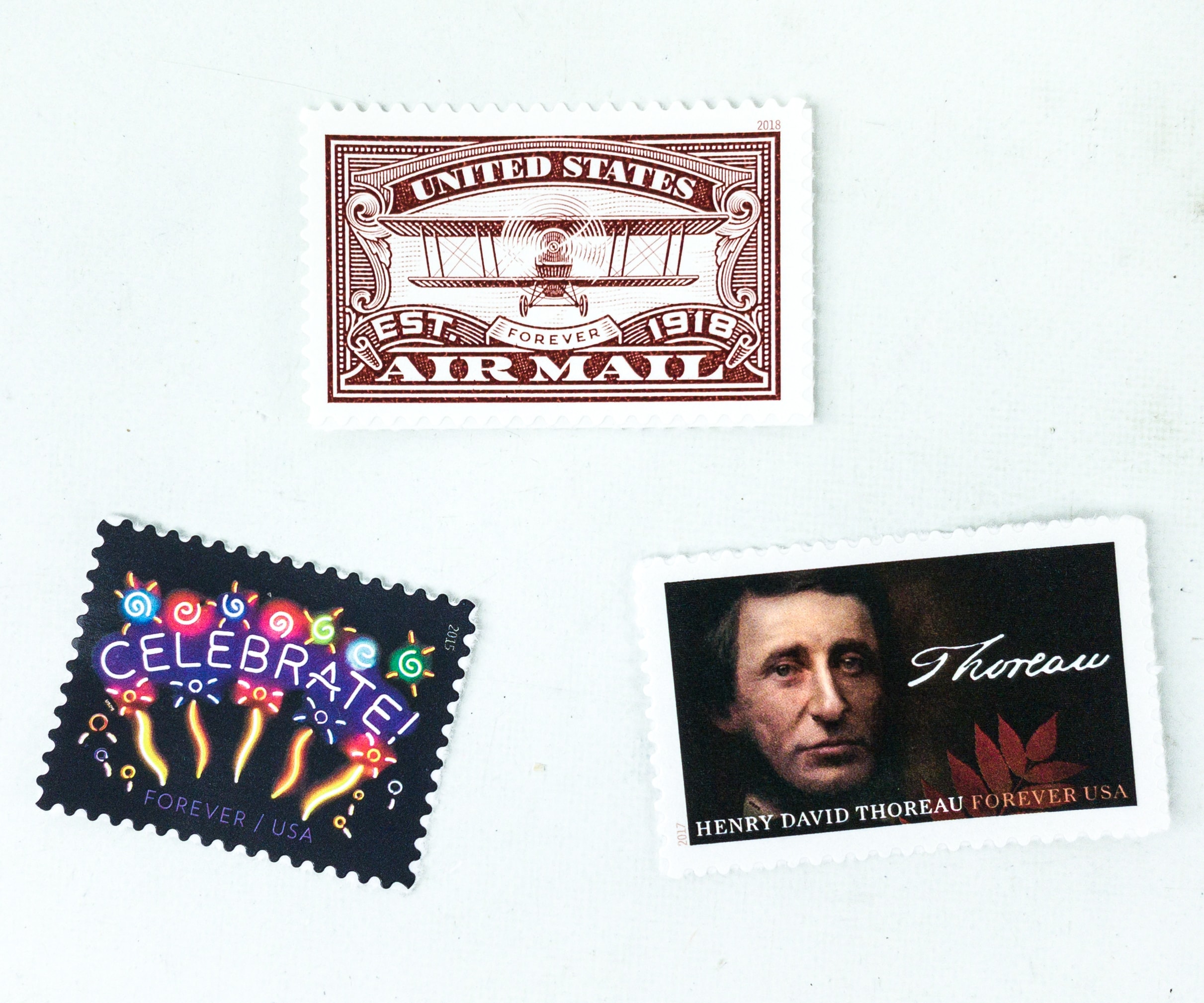 Mail Stamps. With every mailing, you will receive 3 stamps that you can mix and match with the cards.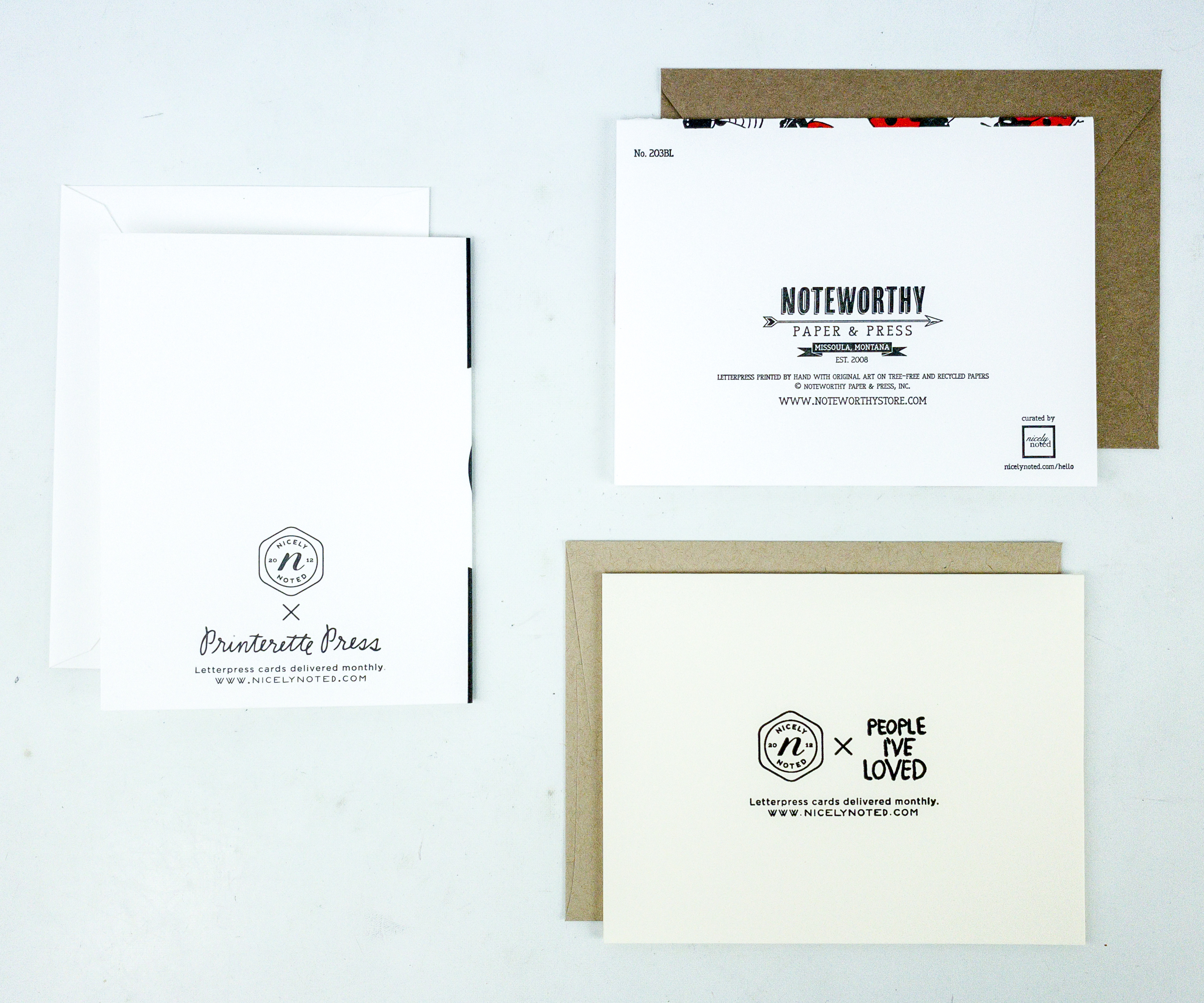 As always, I got three cards with envelopes.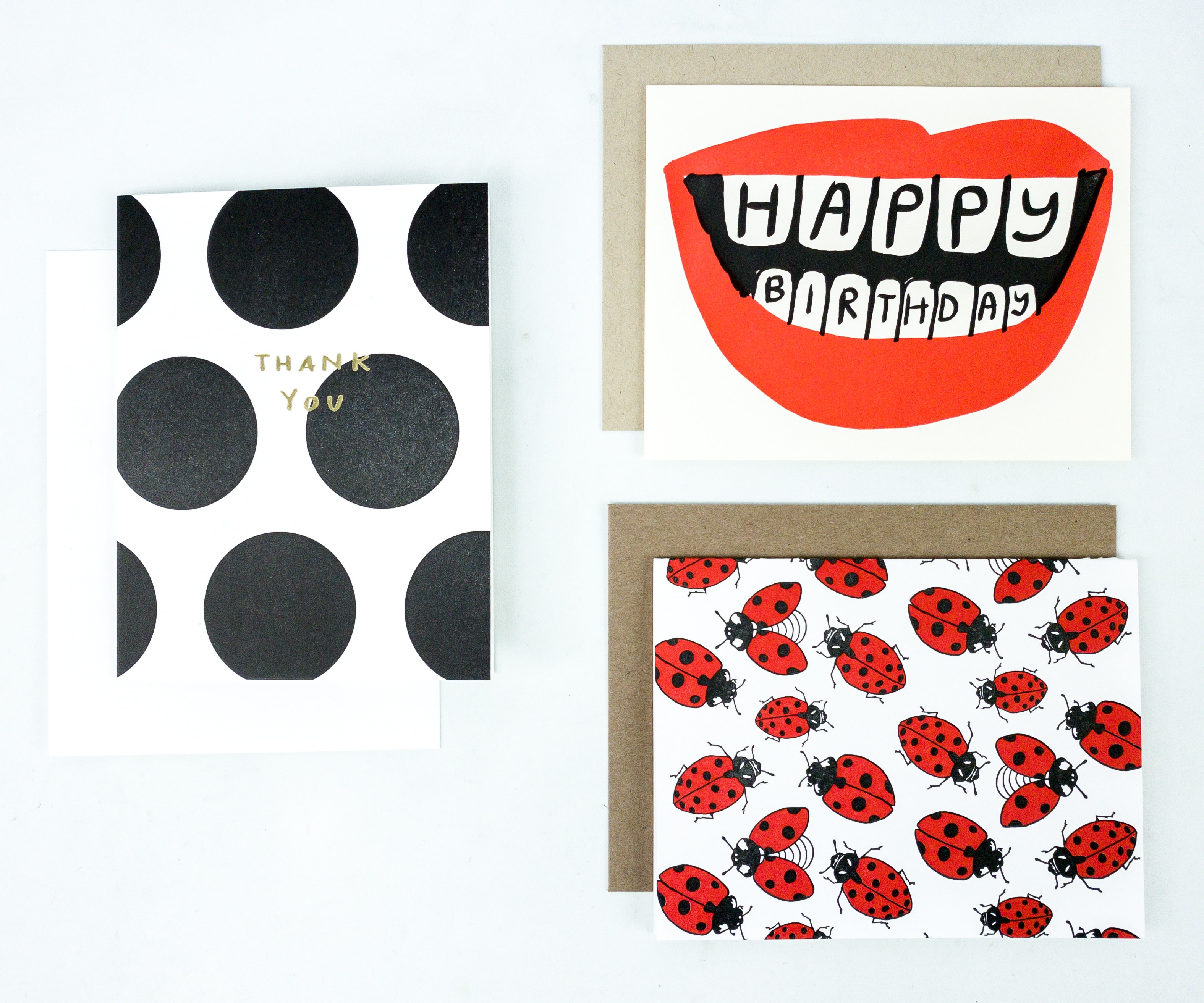 Here are the designs for the three amazing cards that I got this month!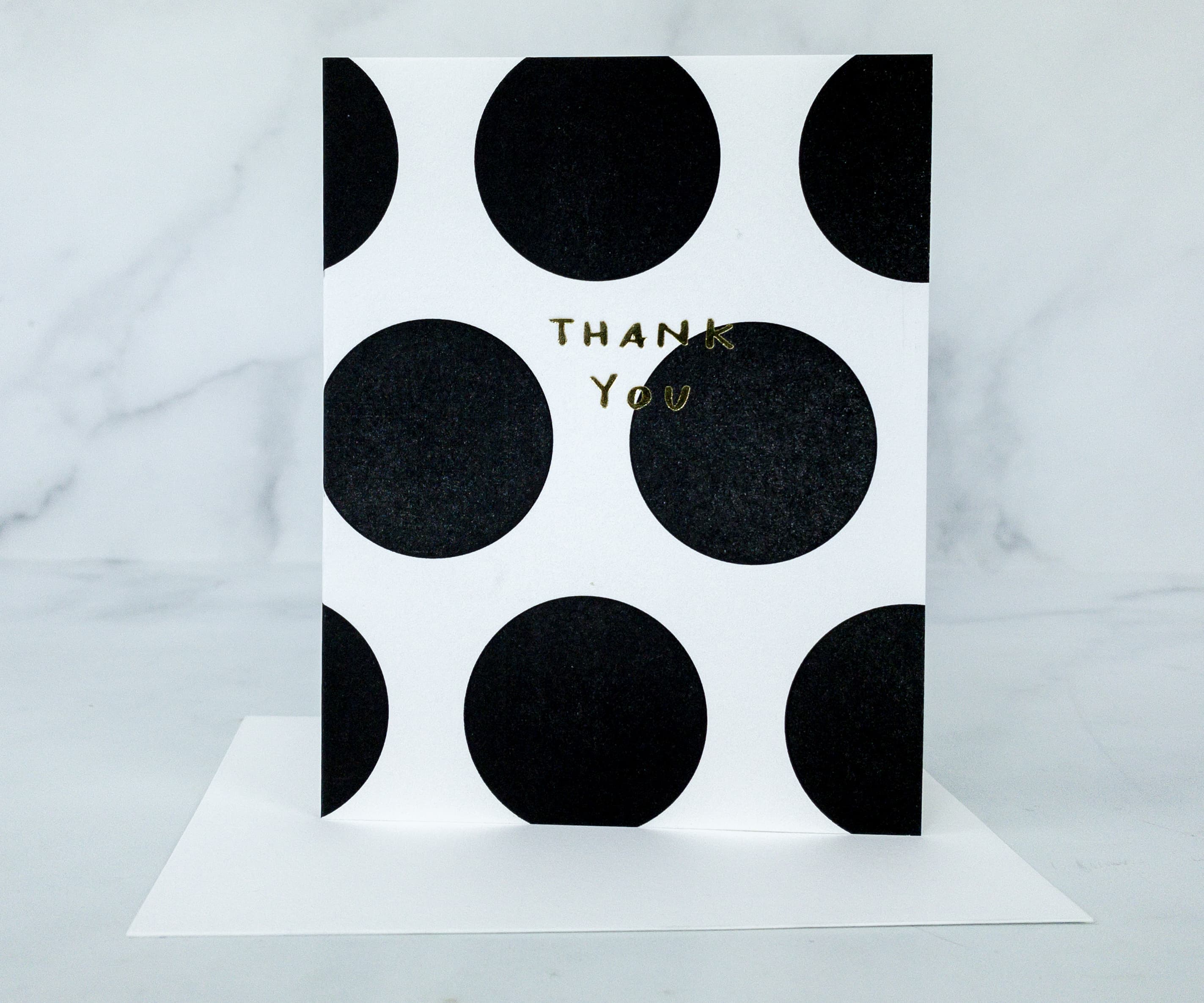 Printerette Press Thank You Card ($5.50) The first card is a white and black polka dot card. Simple but cute, this is surely a great way to let someone know you appreciate them!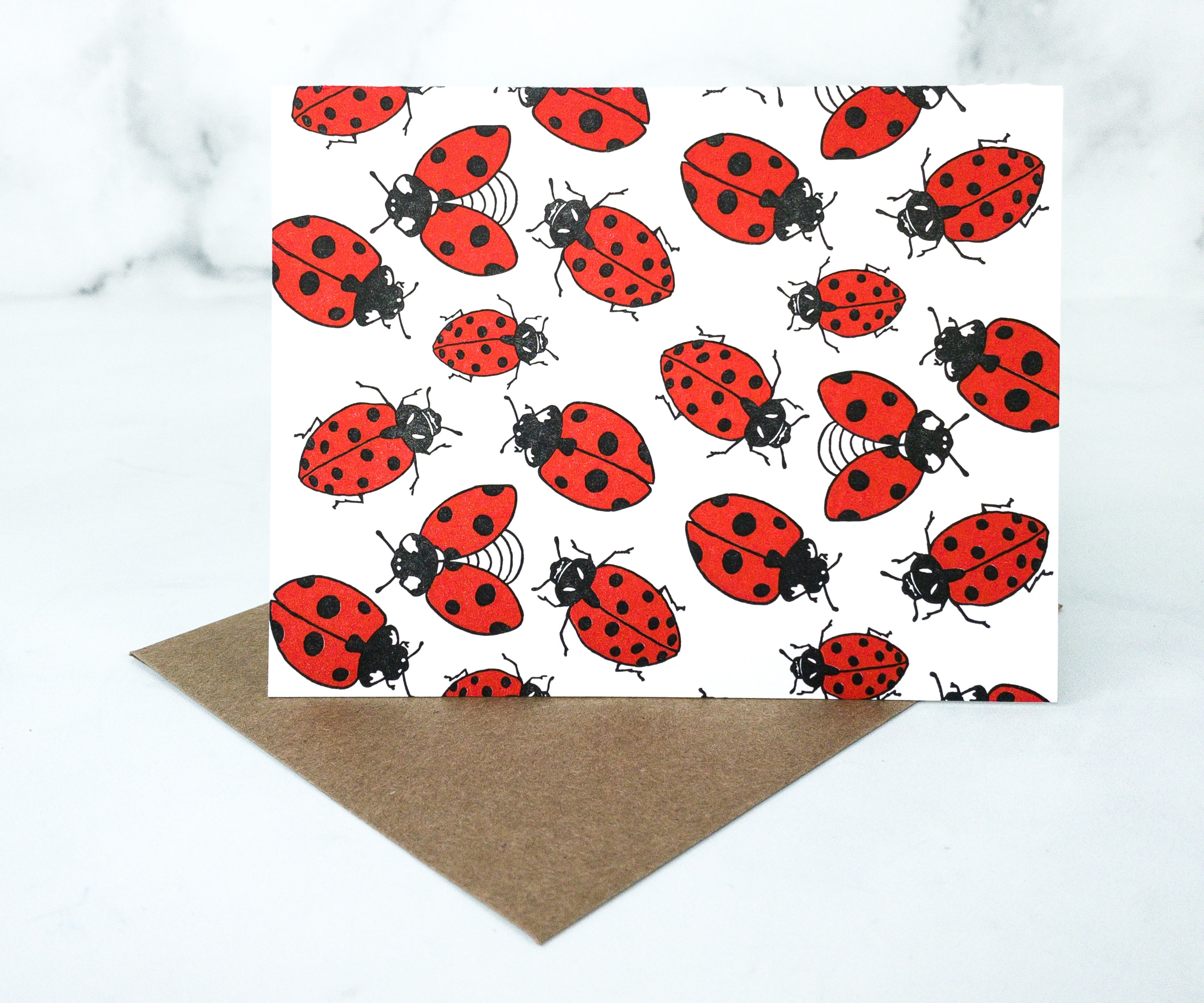 Noteworthy Paper & Press Lady Bugs Card ($5.50) The next card is full of lady bugs! This can be an any occasion card, like if you want to greet or just want to send a personal message to anyone, may it be a friend or a family member!
People I've Loved Happy Birthday Card ($5) Lastly, it is a big smile birthday card! Each letter that makes up "happy birthday" is written on a tooth. It's quirky but still cute. I hope the one who receives this card smiles as wide as that on the cover design!
I am always fascinated with unique greeting card designs and that's what they gave me this month! I love everything in this month's selection. They are all fun and high-quality. I also like the variety, because there's a thank you card, a birthday card, and a just because card. The stamps are perfect for the cards as well! If you love sending out greeting cards to family and friends, you will enjoy this subscription!
What do you think of this month's cards?