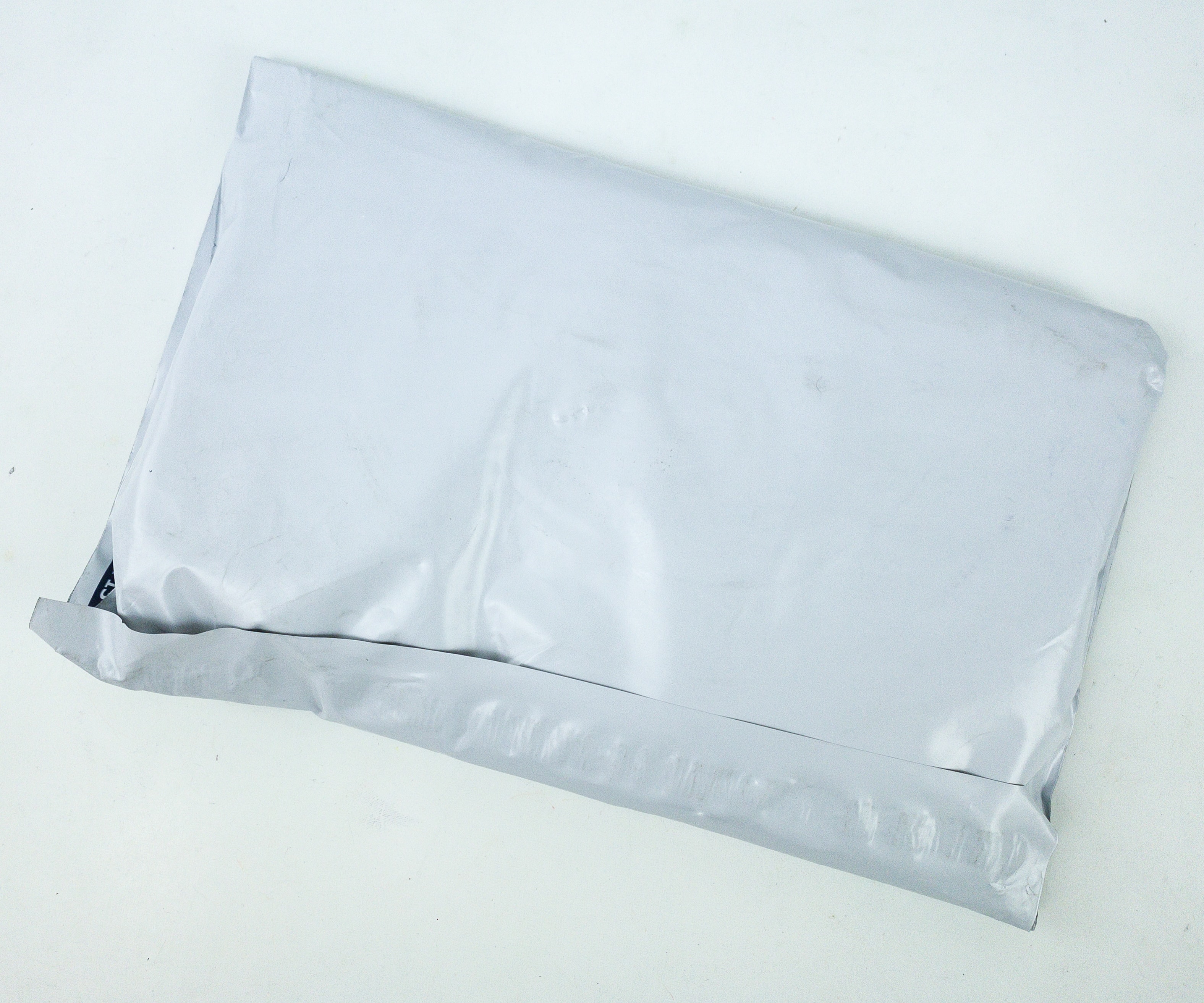 Minecraft T-shirt Club, which is used to be called the Mine Chest, is the one and only official subscription box for Minecraft fans! It is licensed by Mojang. The box costs $14.99 per month + US shipping. Every month includes a T-shirt and a bonus item like pins, or patches or plushies every month!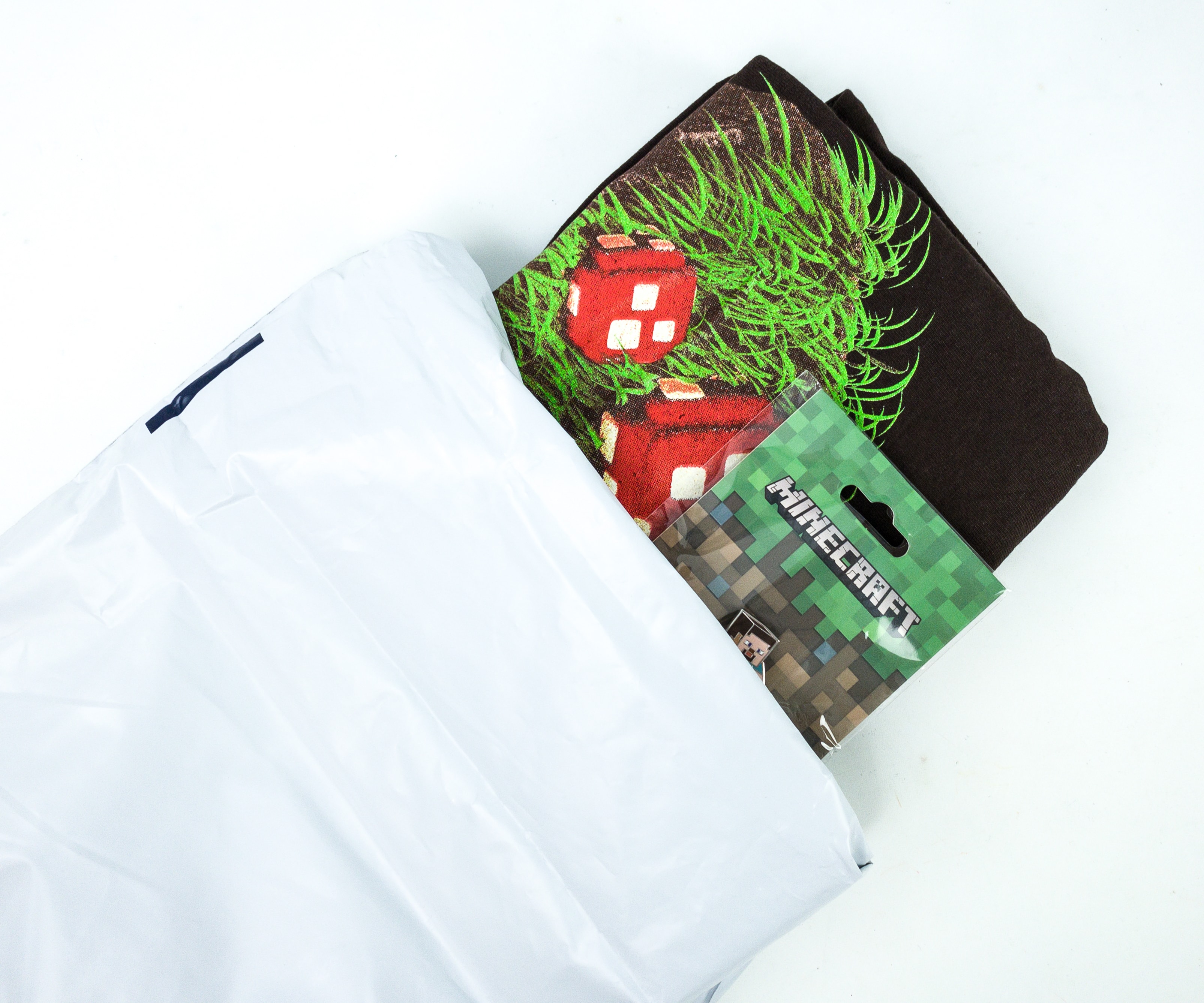 All the items are packed in a polybag!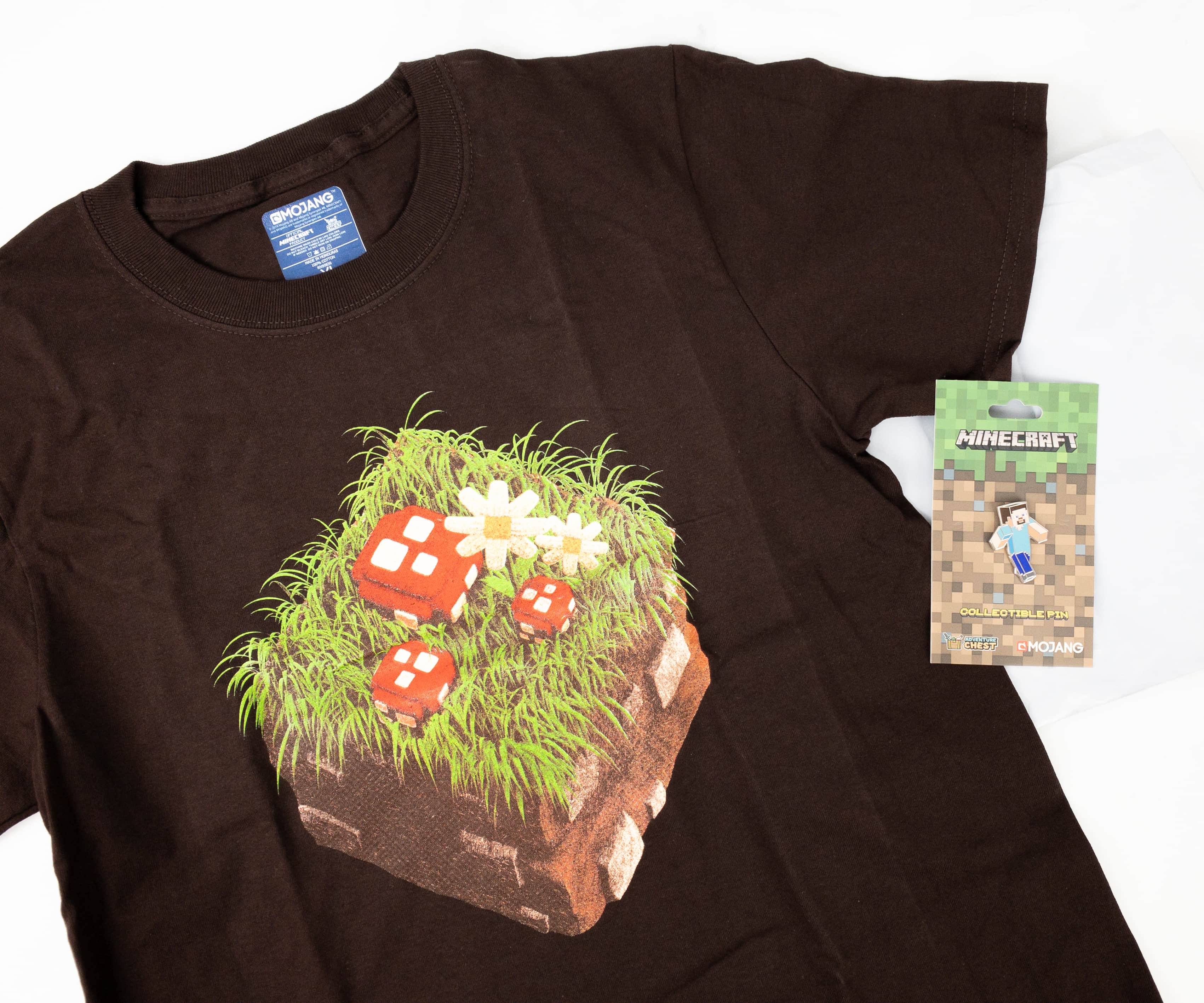 Everything in the pack!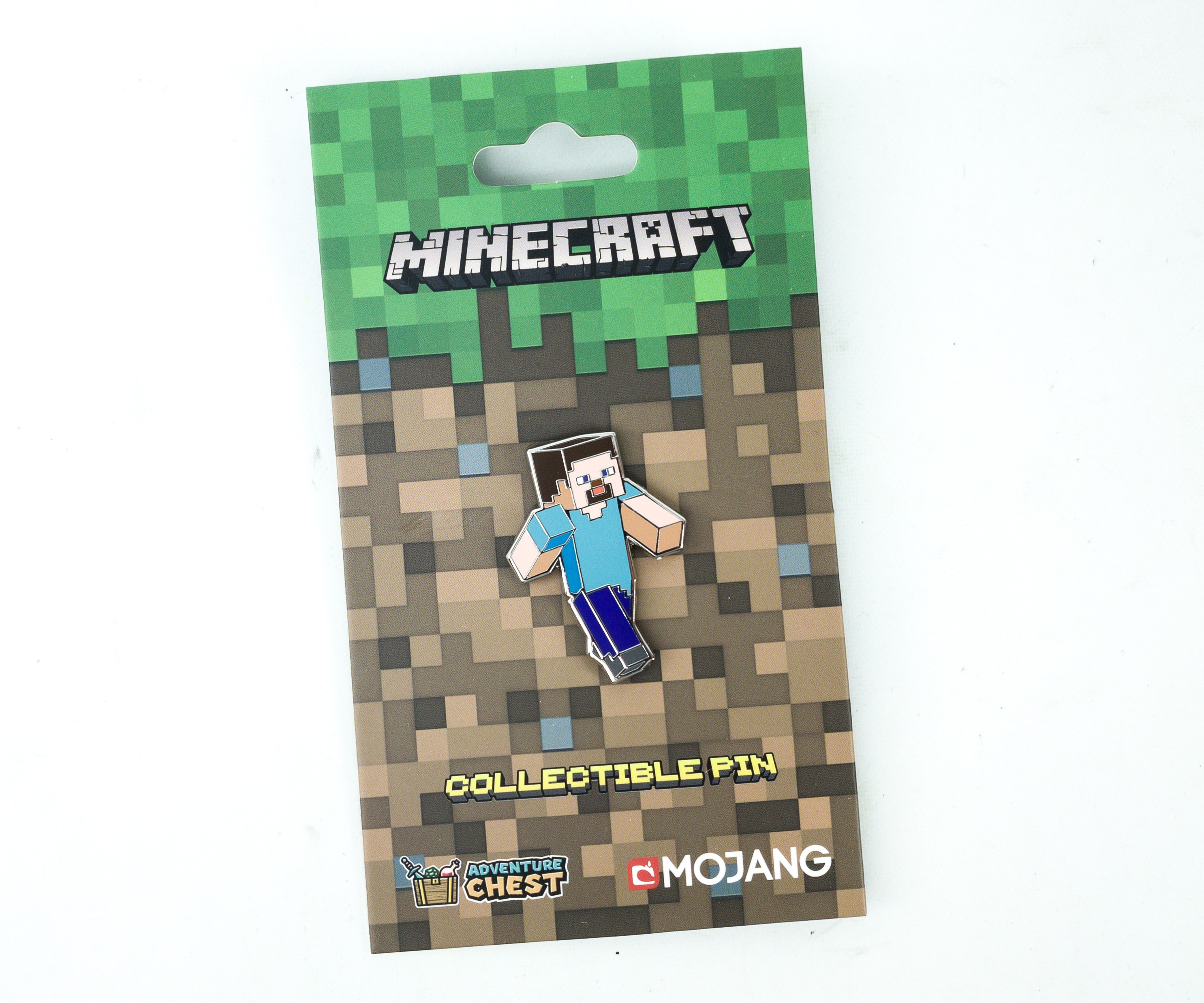 Minecraft Collectible Pin. This month's pin is non-other than one of the default player skins in the game, Steve!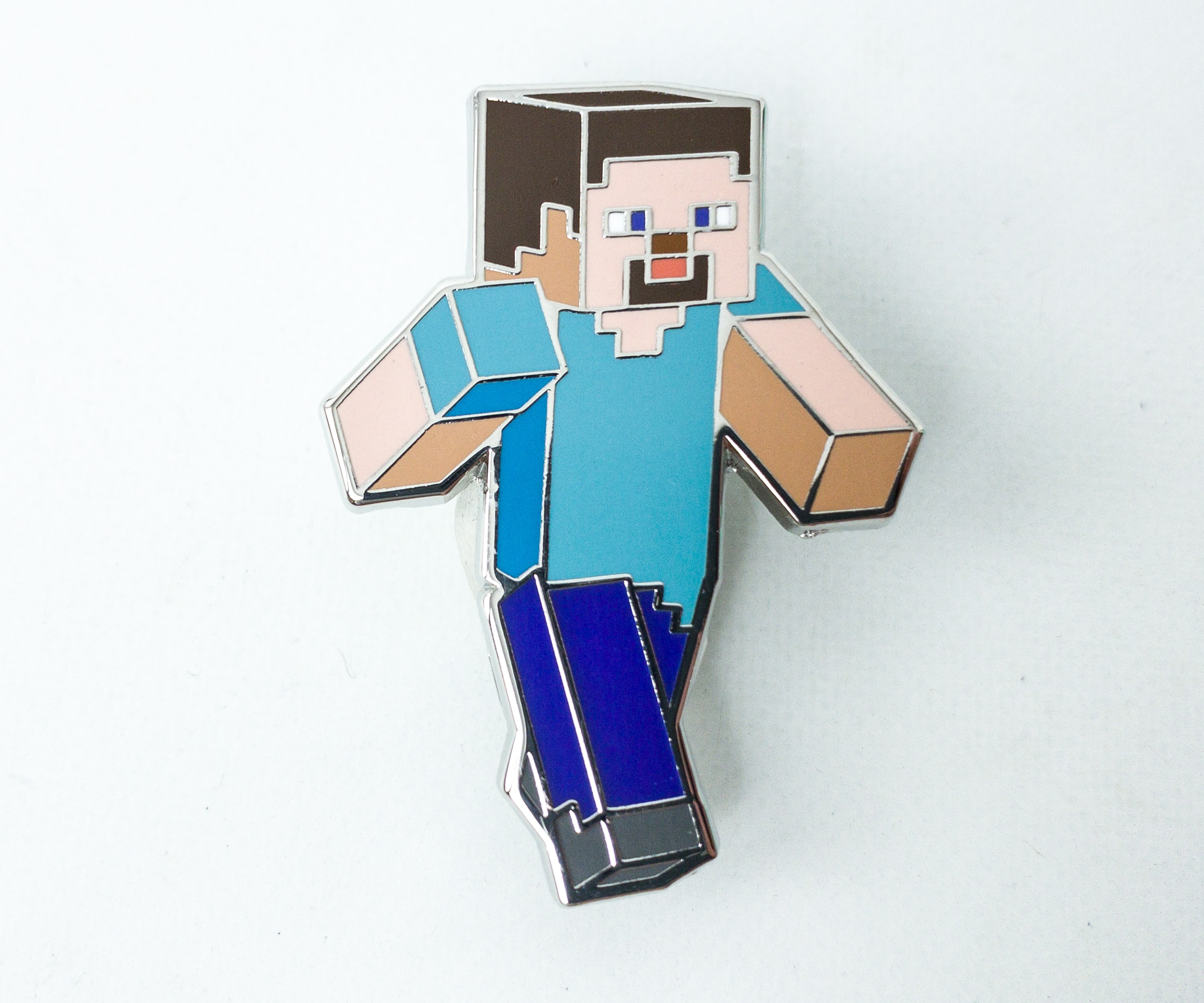 Steve is an unlockable player character. He has dark brown hair, dark skin, nose and mouth, blue eyes, and he wears a light blue shirt which is untucked on the left side, a pair of dark blue jeans, and gray shoes. The character has 4px arms as well.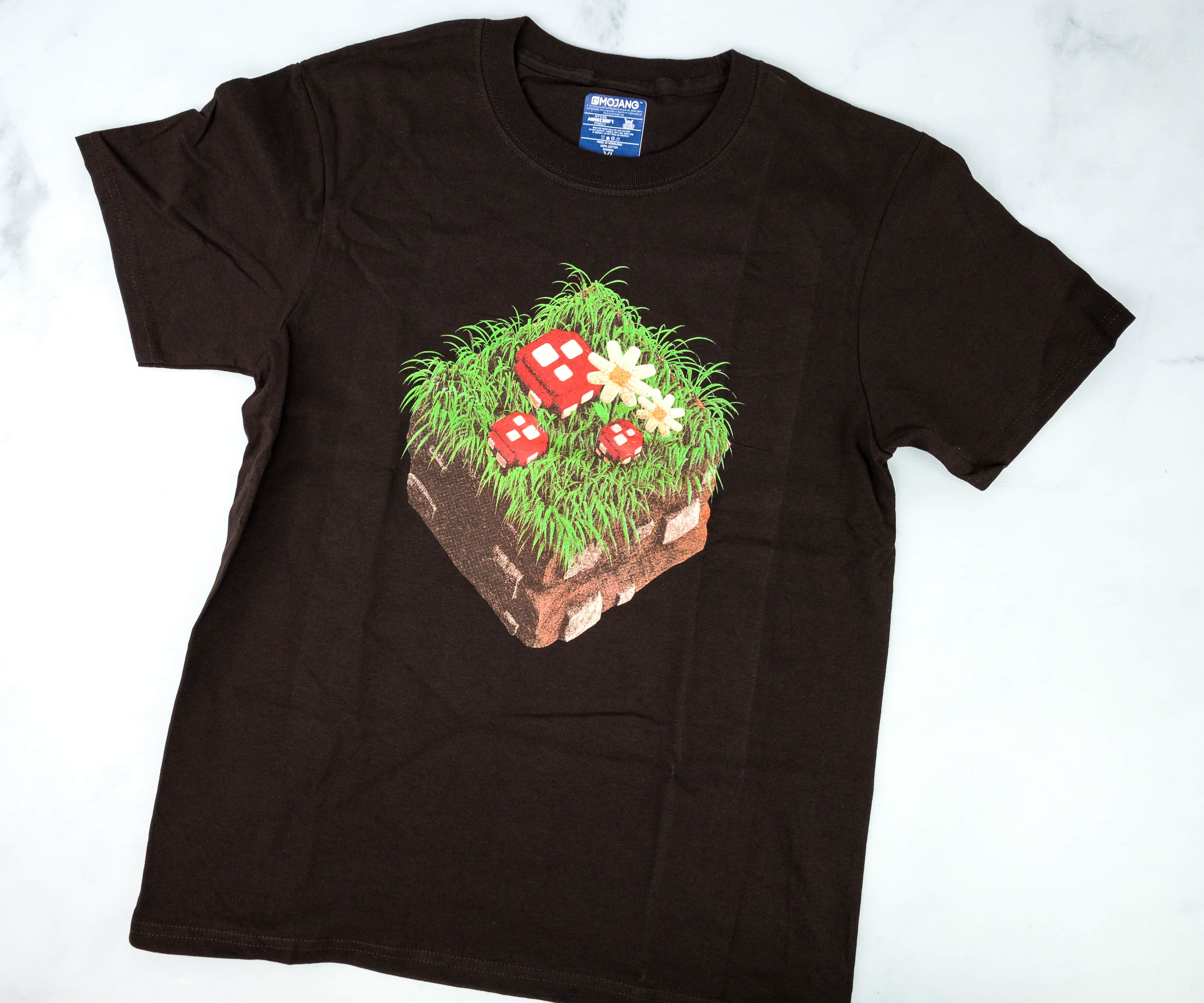 Minecraft T-Shirt. The black shirt this month features a grass block with red mushrooms and flowers!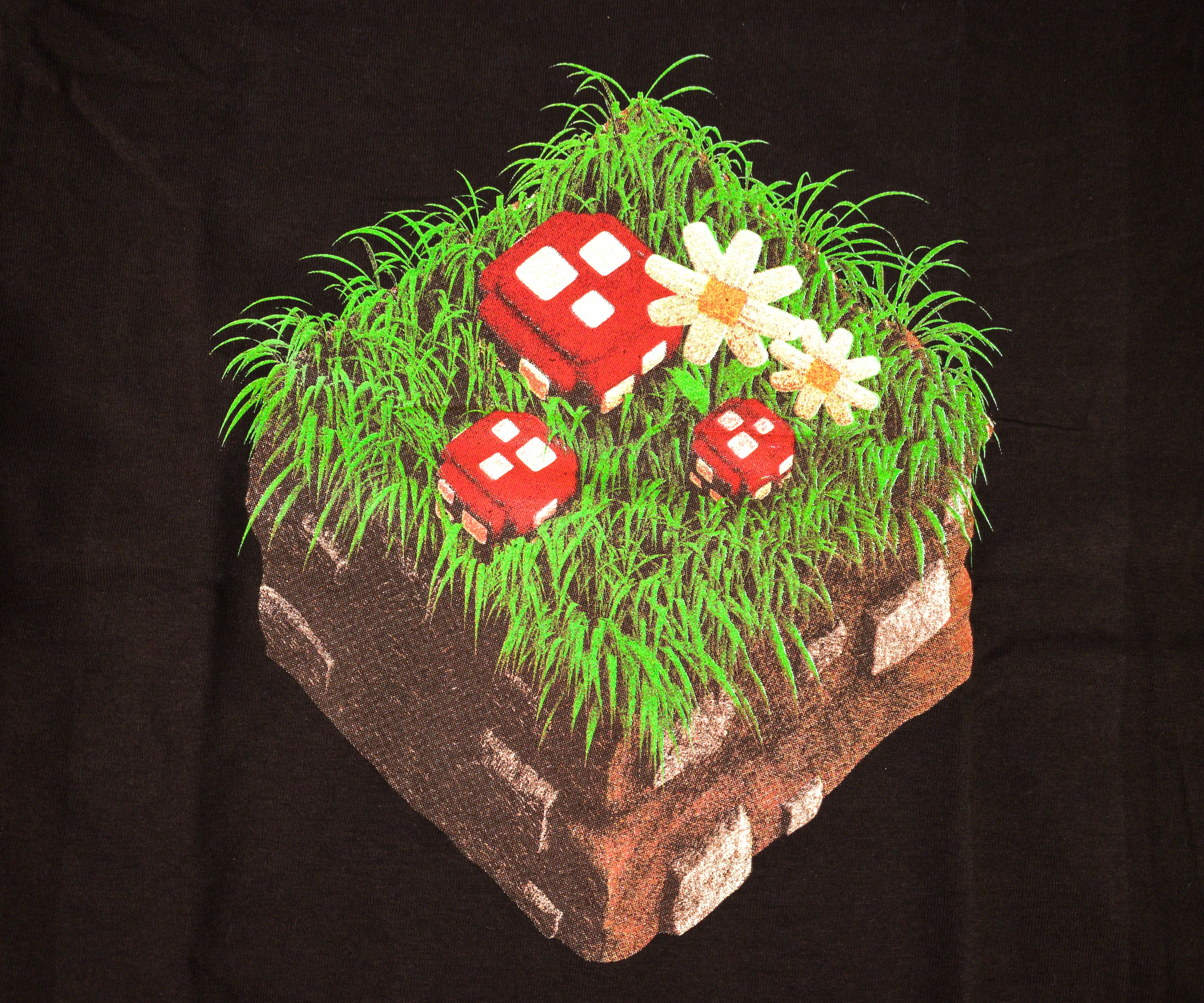 The colors are really vivid, especially the red mushrooms and the grass! I really like how the main design was emphasized more because of the black base color. The shirt is really comfortable as well, since it's made of 100% cotton. You can take care of your shirt by machine washing it cold, and tumble dry and iron in low.
The box contains fewer items but still, they are great Minecraft items! This month's pin finally featured one of the player characters, so I'm looking forward to getting Alex next! I just wish that each month is themed so that I can really have my sets of items properly arranged, especially those that are meant to be displayed. I love the soft and comfy shirt, and the nice print on it as well! I am also hoping to get more special or cool Minecraft items from this subscription, and not just pins and shirts.
What do you think of these new changes on Mine Chest?