Minecraft T-shirt Club, which is used to be called Mine Chest, is the one and only official subscription for Minecraft fans! It is licensed by Mojang. The box costs $14.99 per month + US shipping. Every month includes a T-shirt and a bonus item like pins, or patches or plushies every month!
All the items are packed in a polybag!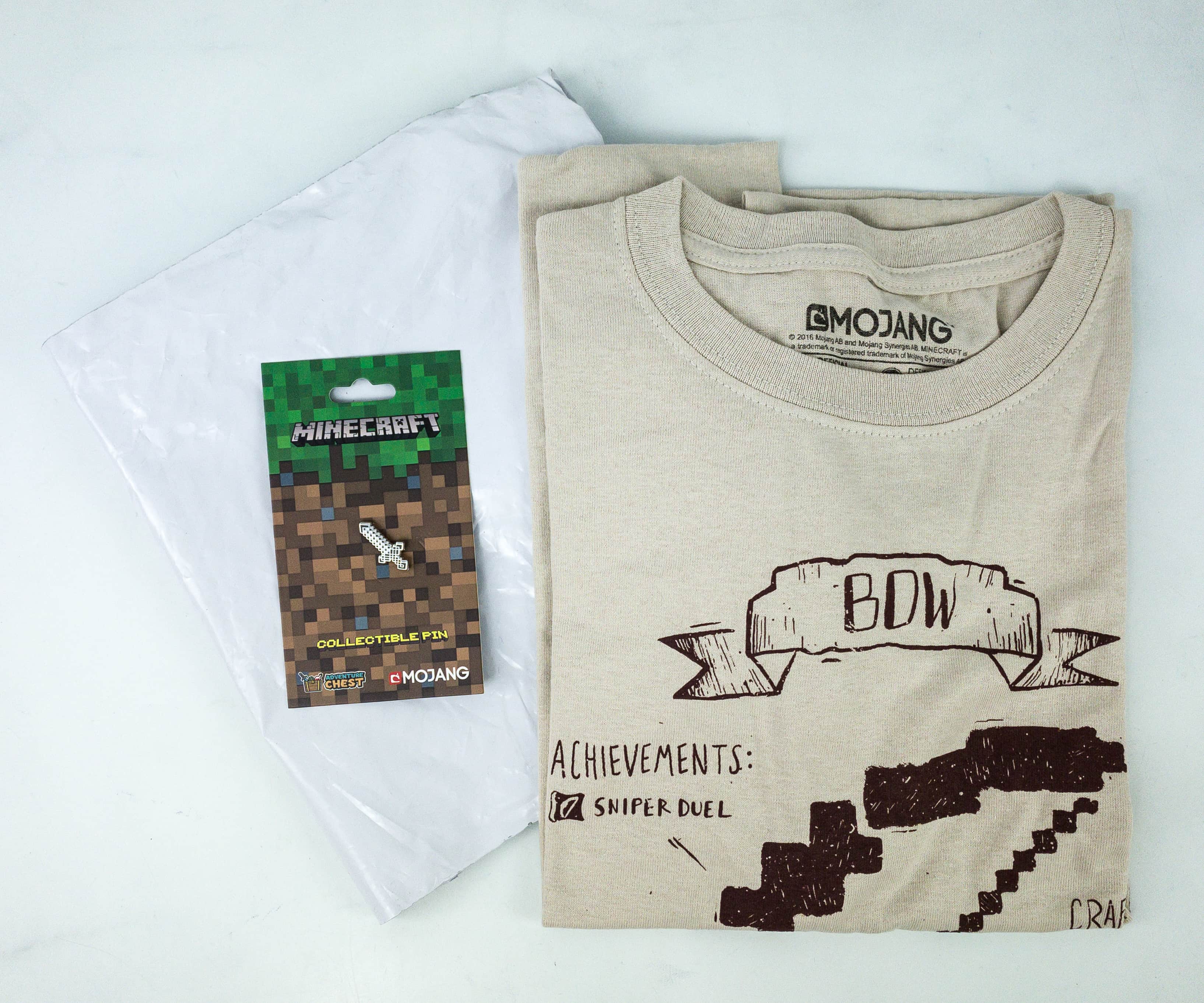 Everything in my October 2019 pack!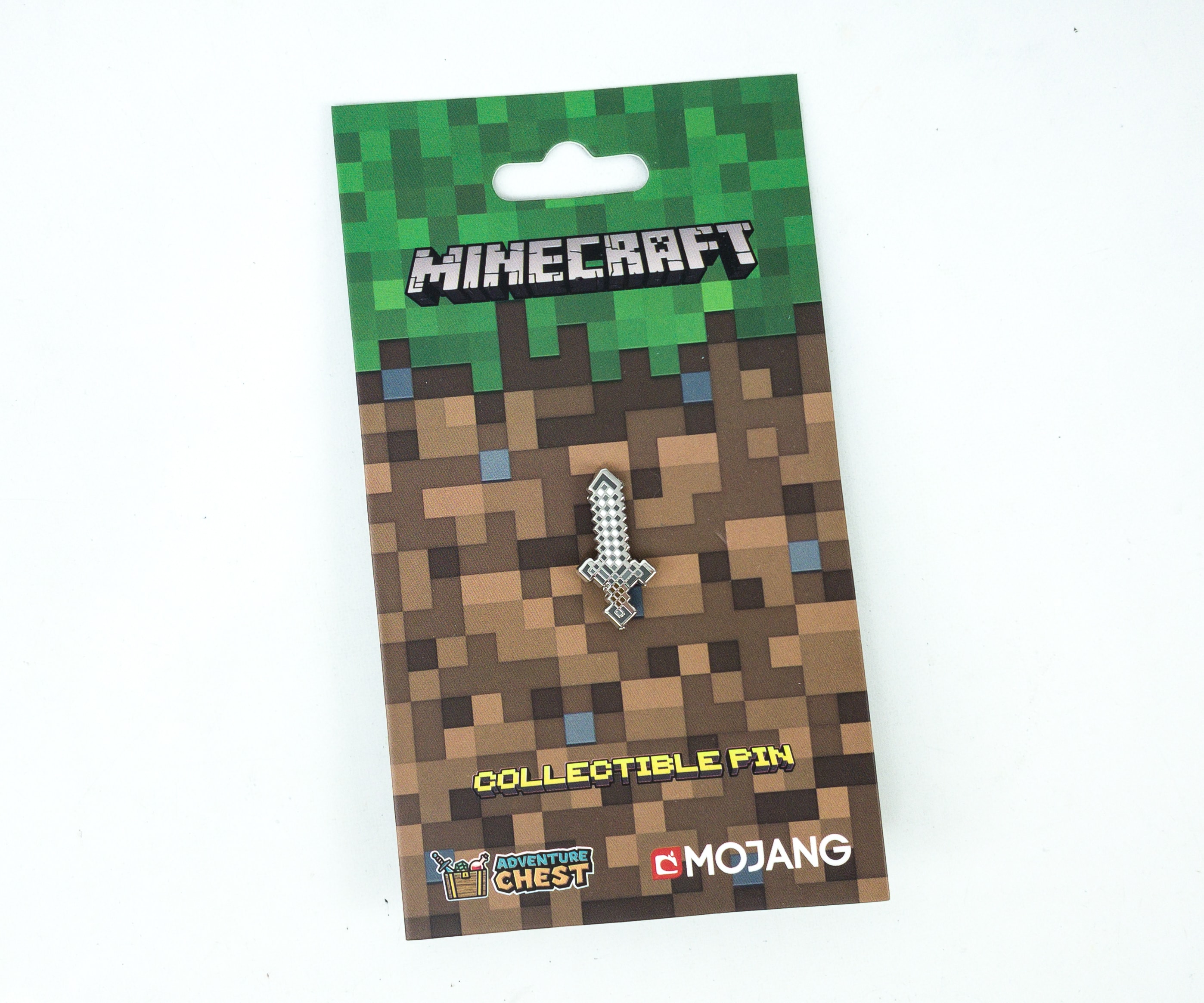 Minecraft Collectible Pin. This month's featured pin features a diamond sword!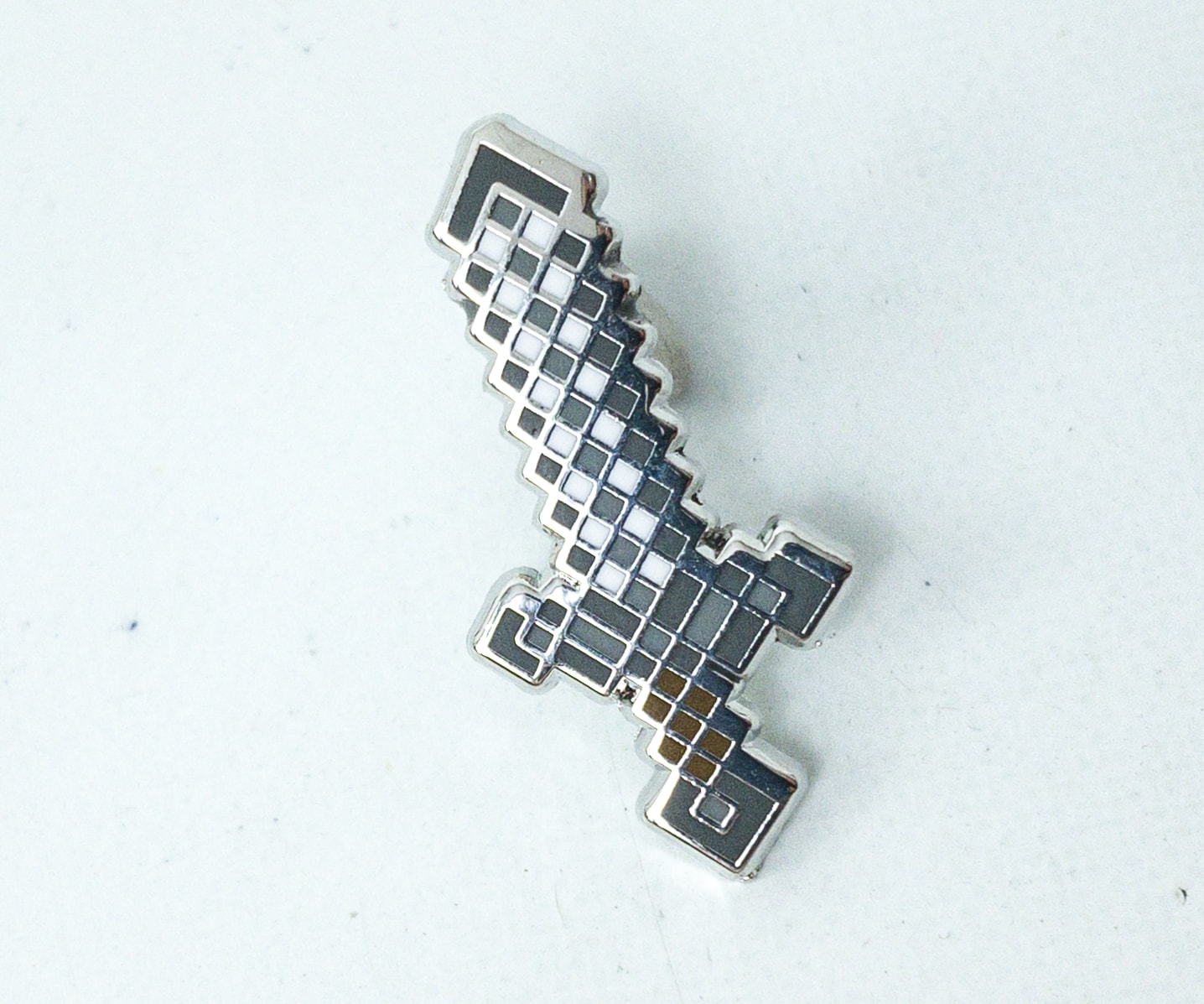 In the game, this diamond sword is an elite and definitely one of the most durable swords. It's a melee weapon with a sharpness V level, powerful enough to kill most mobs with just a single critical hit.
Minecraft T-Shirt. The exclusive shirt is a light brown Minecraft licensed tee made from 100% premium quality cotton fabric!
The shirt's design is quite informative, as it features one of the deadliest and most versatile weapons in Minecraft world, the bow! It also provides detailed information about the item, including the materials used and the enchantments you can add on your bow.
This month's package from Minecraft T-shirt Club is as fantastic as always! The shirt itself is light and comfortable to wear, not to mention licensed and really cool with its bow design and analysis. The exclusive and licensed pins make nice collectibles as well. We still miss the previous Mine Chest box, but its new look and cheaper price is awesome too! Looking forward to more exclusive pin and shirt designs for our Mine Chest collection!
What do you think of these new changes on Mine Chest?