Menlo Club, formerly Five Four Club, is a men's clothing monthly subscription club – sign up, pick a style profile and your sizes, and get clothes every month. The subscription is a $60 flat monthly fee, and traditionally subscribers receive a variable number of items each month, depending on the value of the month's selections (months with several items usually include a tee-shirt or other lower value item). This subscription ships at the end of the month. Along with the curated monthly packages, members will receive up to 25% off items in the Menlo House E-Commerce store, as well as free shipping on all orders and access to exclusive member-only items.
DEAL: Get your first month for just $25 – that's almost 60% off! Use the coupon code HelloSubscription to get this offer and join here.
All the items were packed in a yellow mailer.
The Menlo Club product rotation is discussed more below.
A calendar of Menlo Club's offerings per month. This schedule provides a balanced wardrobe replenishment through the course of the year. The Menlo Club subscriptions will include Five Four clothing, shoes from the New Republic footwear line made in collaboration with Mark McNairy, and the Grand AC athletic and leisure wear line. New Republic and Grand AC items each will be featured two months of the year, with Five Four selections appearing in the remaining eight months.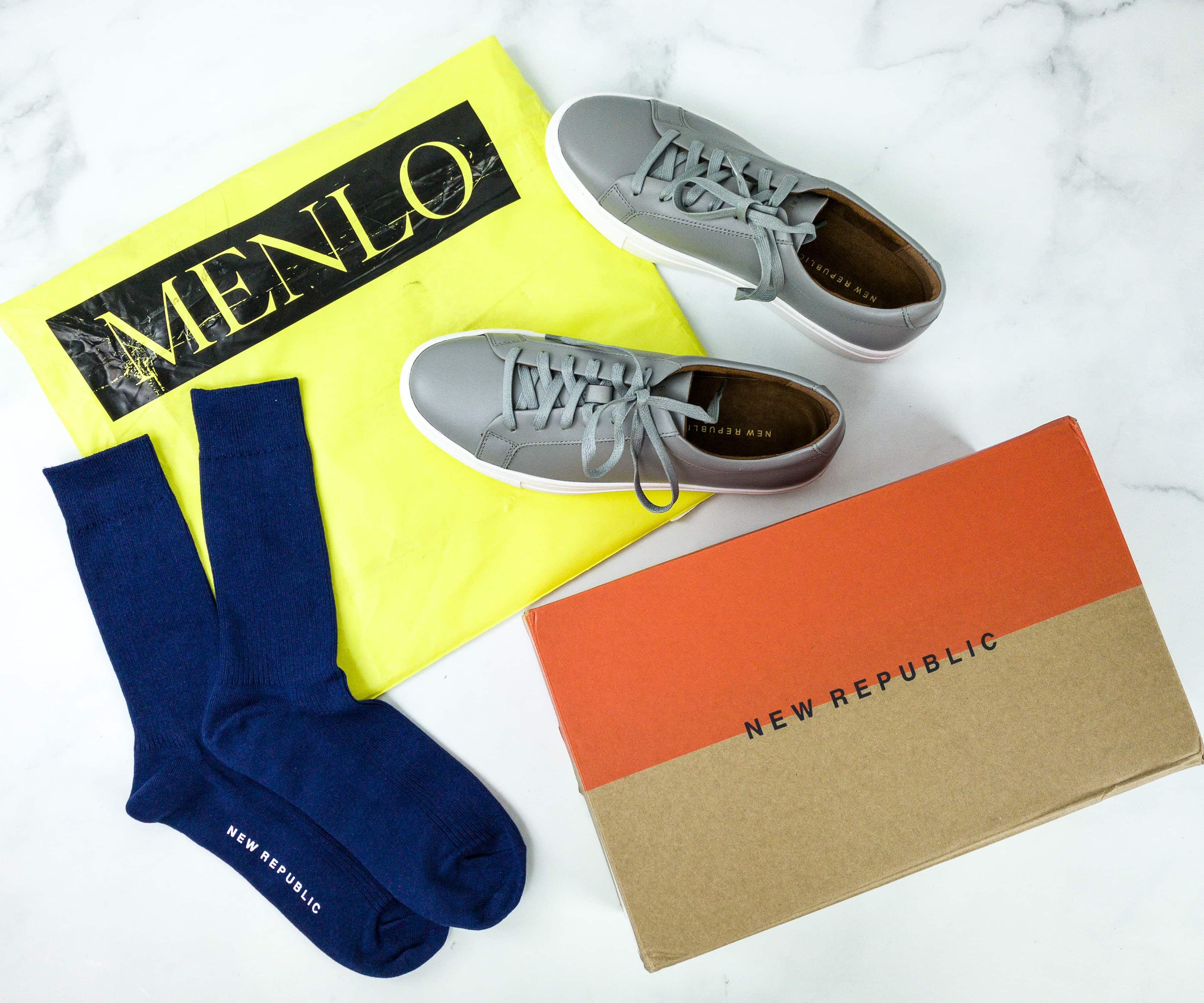 Everything I received this month!
This month's box includes a promotional booklet that features a special dietary supplement.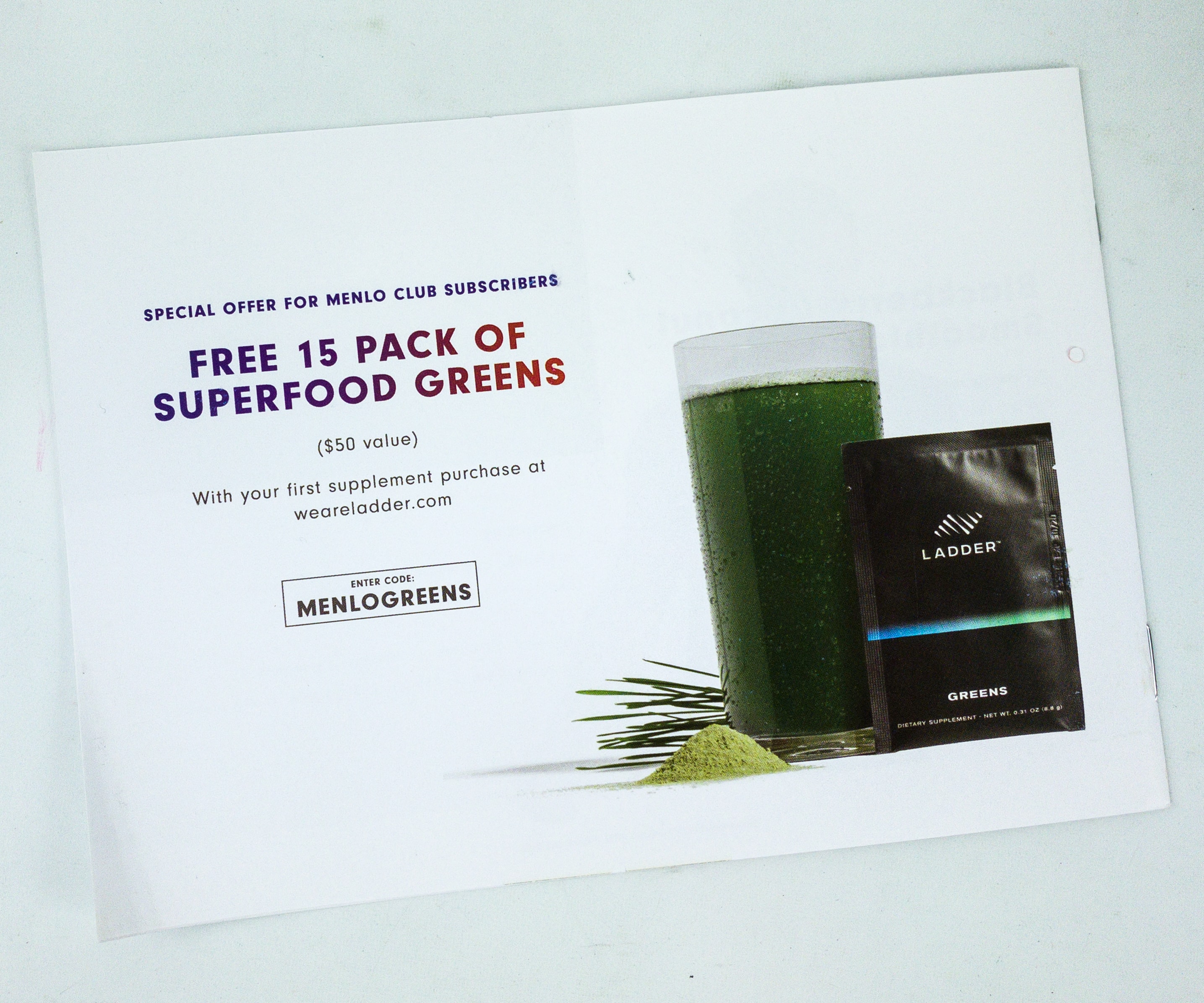 At the back, there's a coupon code for free Ladder Superfood Greens.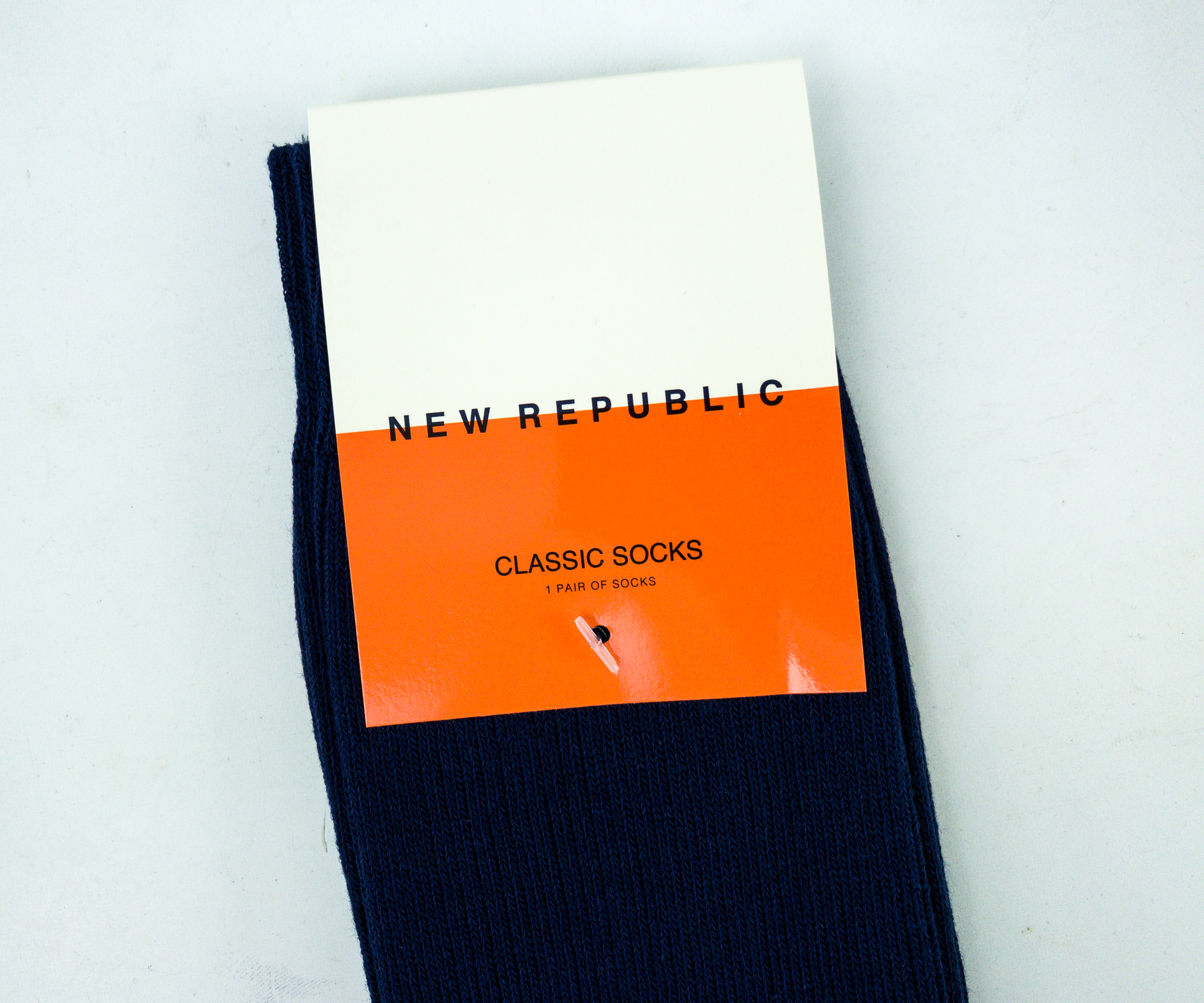 Holloway Socks. It's a pair of crew-cut high socks made from 80% combed cotton, 17% polyester, and 3% elastane fabric.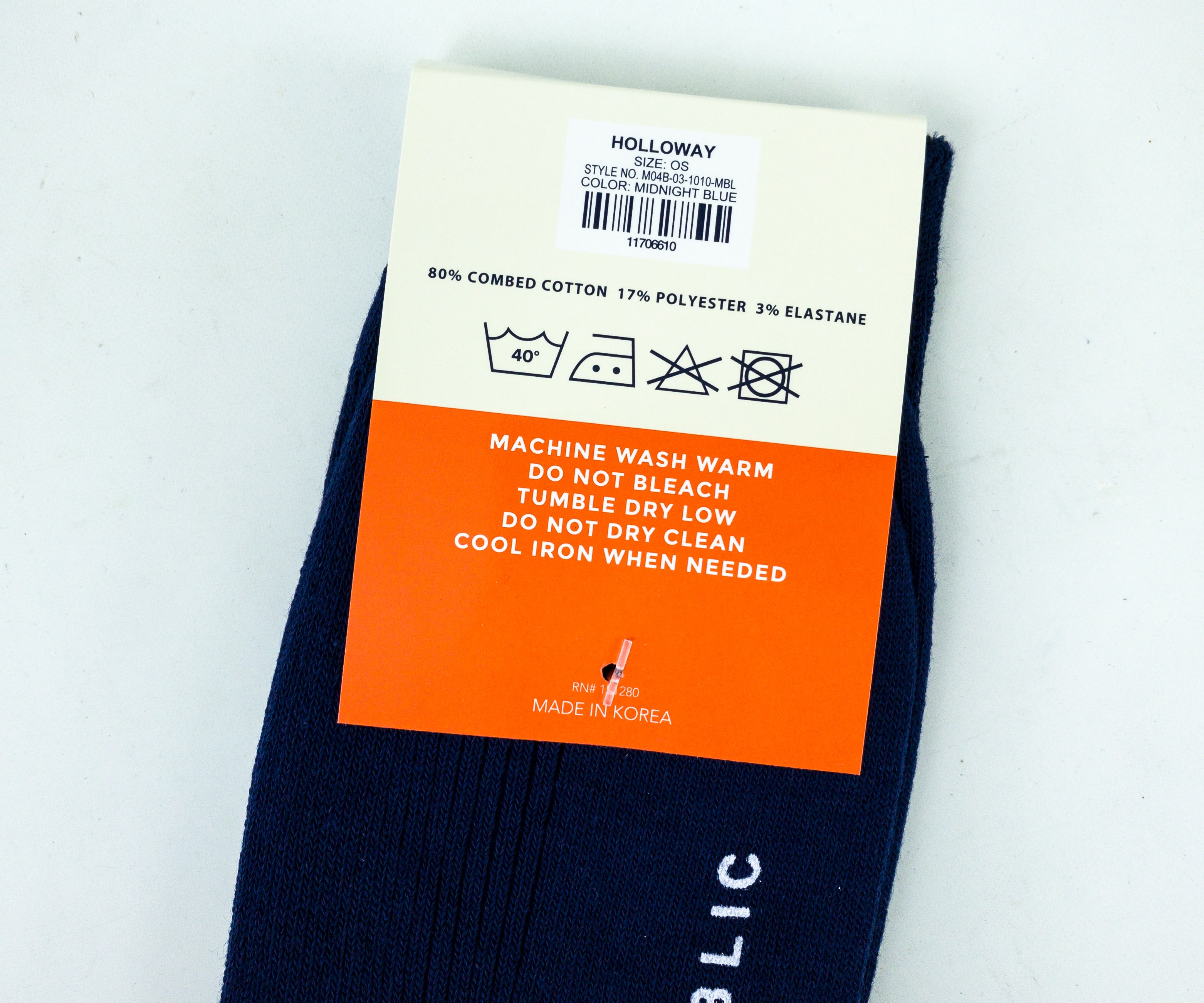 I like the midnight blue color of these socks. They're made in Korea.
At the sole of each sock, there's a New Republic branding. This pair even comes with reinforced cuffs, heels, and toes for durability and comfort.
The material is stretchy and breathable, perfect for wearing in the colder months!
New Republic Kurt Sneakers. Aside from the awesome socks, I also got low-cut, leather-type sneakers!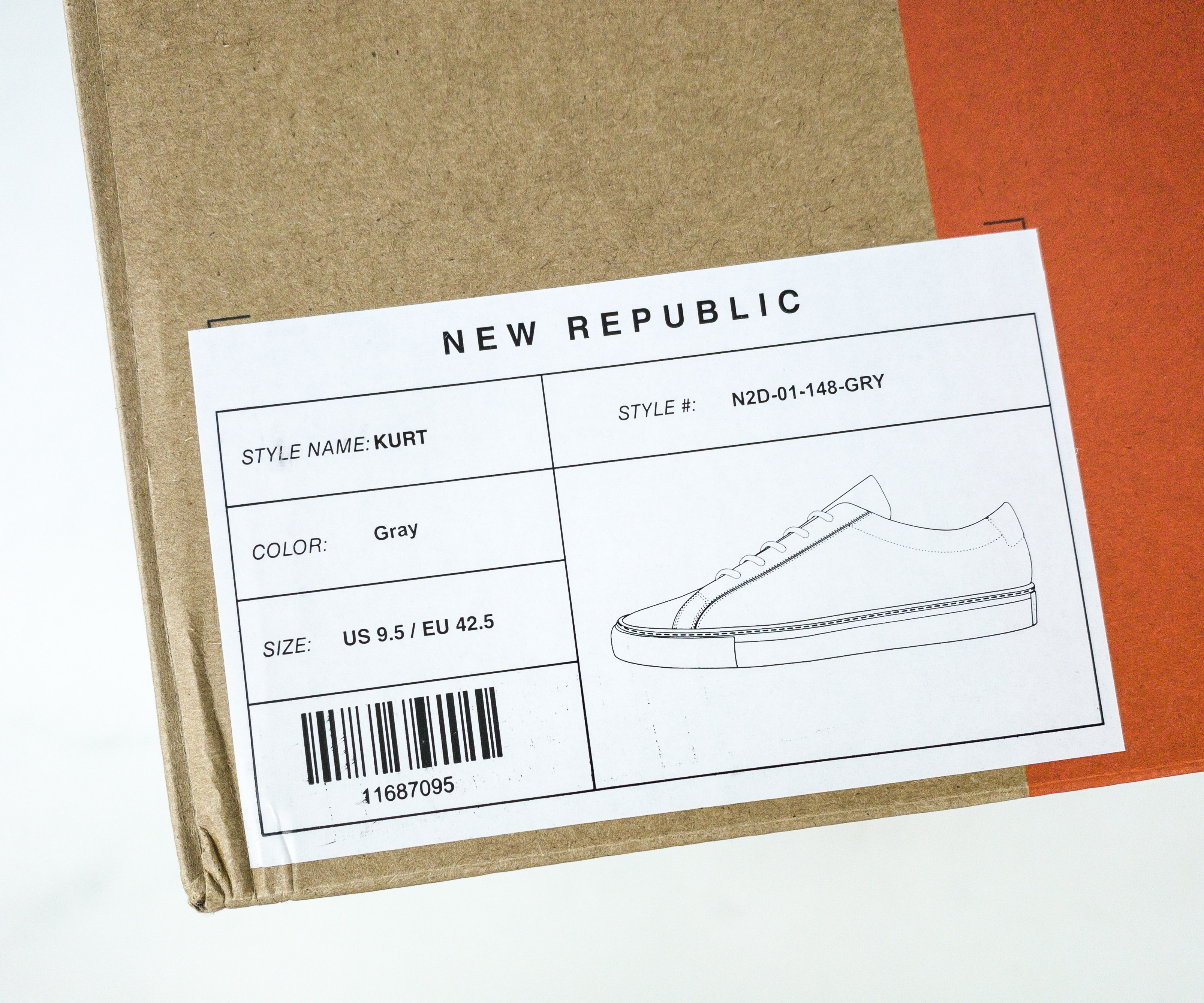 Featured on this side of the box are all the basic information you need to know about the shoes, including its name, style, color, size, and sketch.
Also included is an information card that contains an article about leather footwear, what it is made of, its natural markings, and the things you should do to prolong its life.
These sneakers have a gray top and a white bottom. They look great and they're quite versatile as well!
They also come with a reinforced white rubber outsole.
The shoes have a blind-eyelet lace construction with printed logo detail on the tongue and on the insole.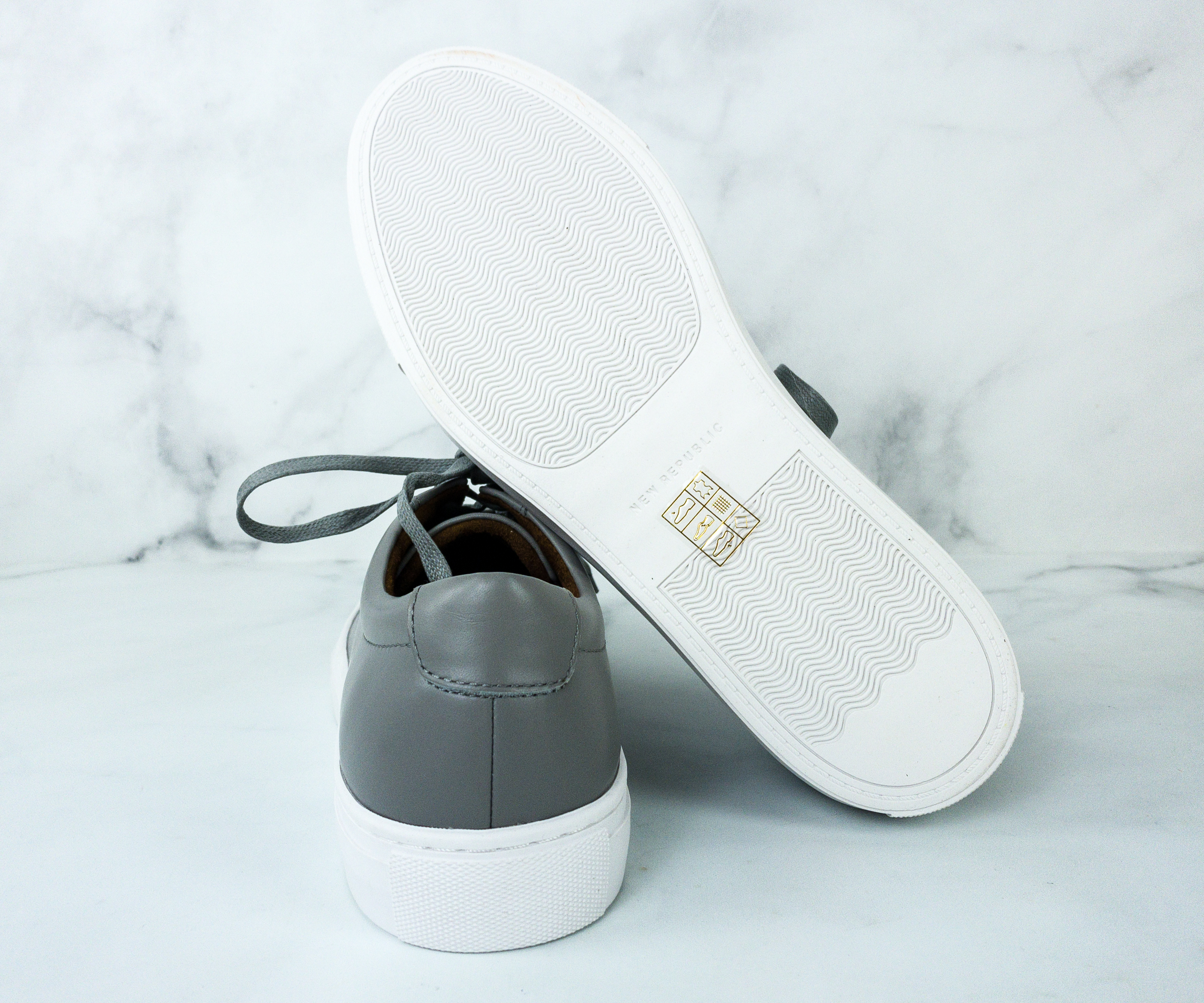 Their outsoles feature a sophisticated wavy design pattern, providing a perfect grip on the floor.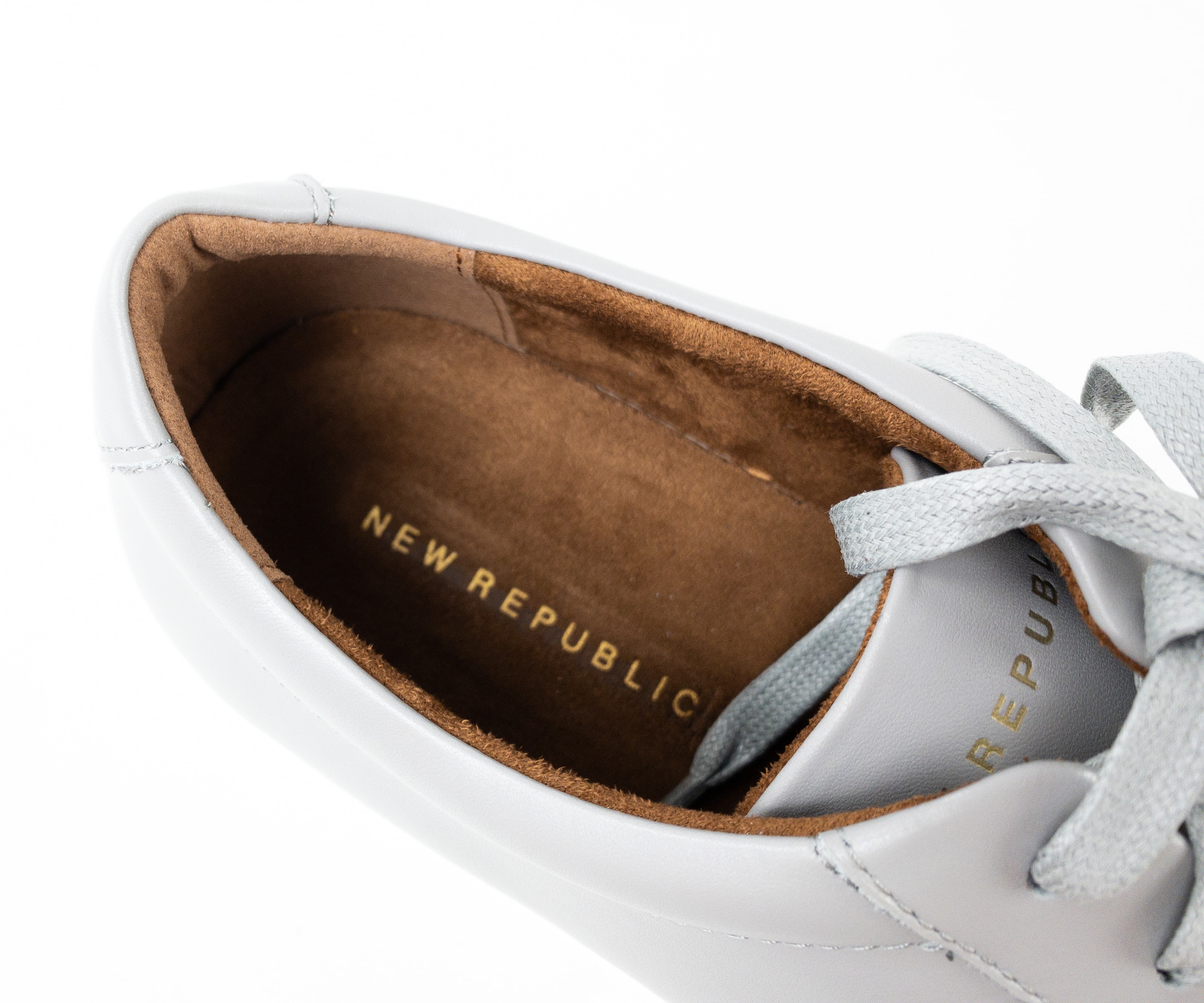 Looking closely inside, you can easily see a soft, removable, full-length leather footbed.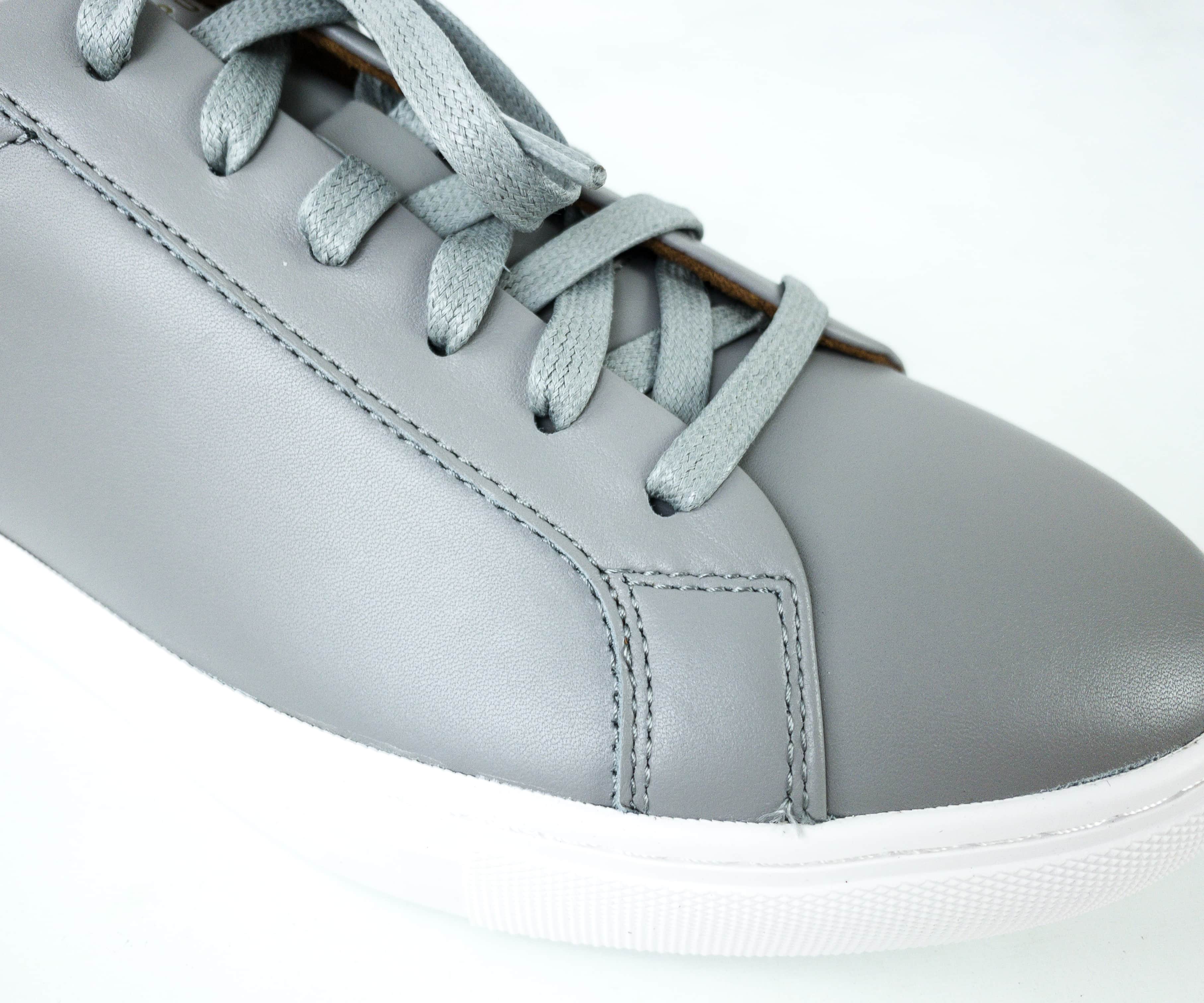 These sneakers are lightweight and comfortable to wear. Its design never gets out of style. Plus, I can easily pair it with almost any kind of jeans and shirts.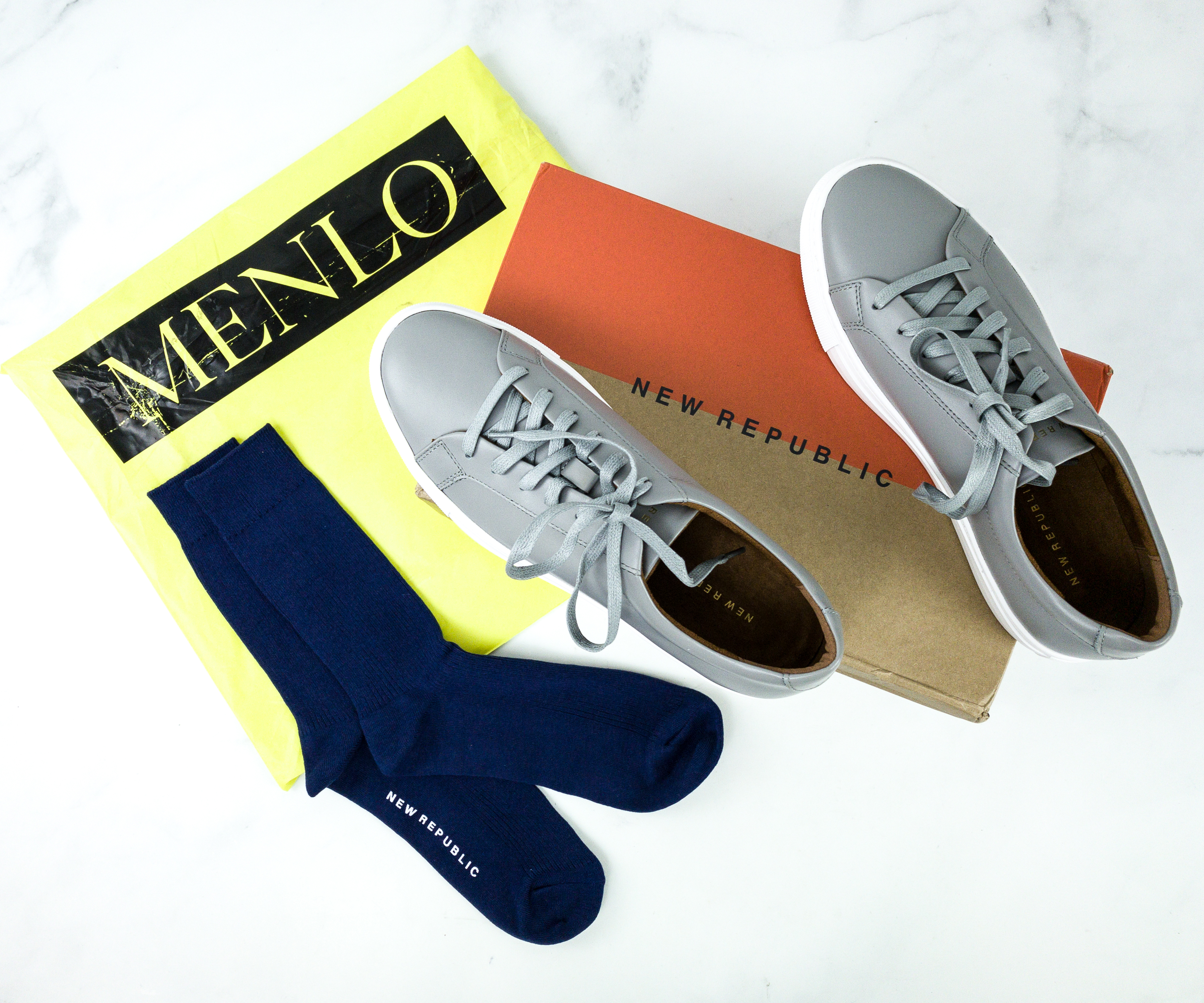 This month's Menlo Club inclusions make sure that my feet are comfortable and stylish! The socks are soft, stretchy, and warm, plus they fit me really well. They're also perfect with my new, versatile sneakers. Paired with jeans and a t-shirt, these sneakers complete such a cool casual ensemble. This subscription is really awesome, it always gives me something new to look forward to every month! If you'd love to get fresh clothing pieces every month, including tops, bottom, and footwear, this subscription is definitely worth trying!
What do you think of this men's clothing subscription?