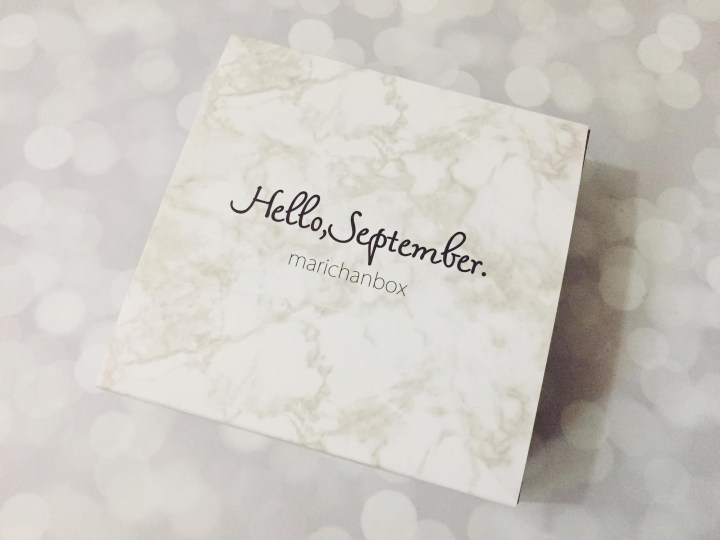 MarichanBox is a monthly Korean beauty (skincare & makeup) box straight from Korea to your door! There are usually 5 or so items inside, and in addition to beauty items there might be other surprises or sweets! The box costs $40 USD and shipping is FREE! In addition to their skincare box, Marichan also has a online shop for Korean products, so it's safe to say they're going to send some awesome items!
DEAL: Get 10% off your first box when you use the coupon code MB09.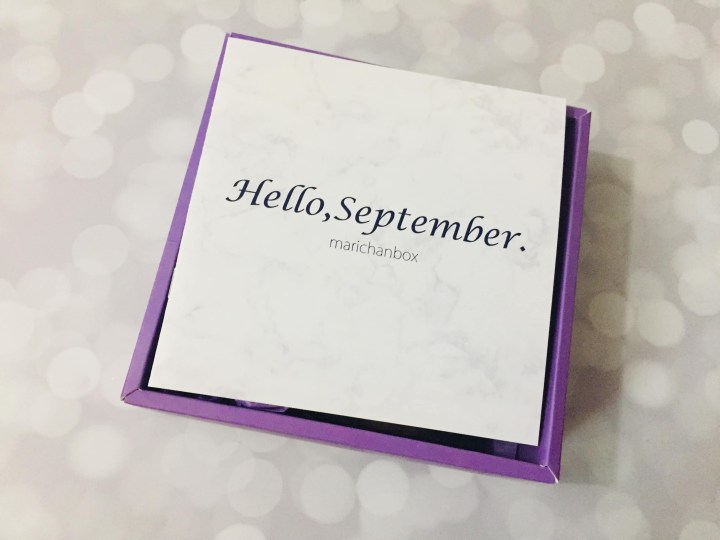 The super cute box slides out from the cover, and the information booklet is right on top.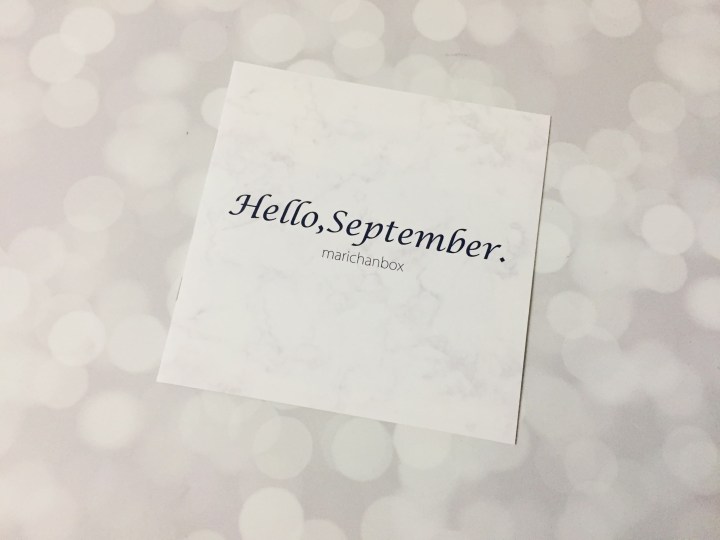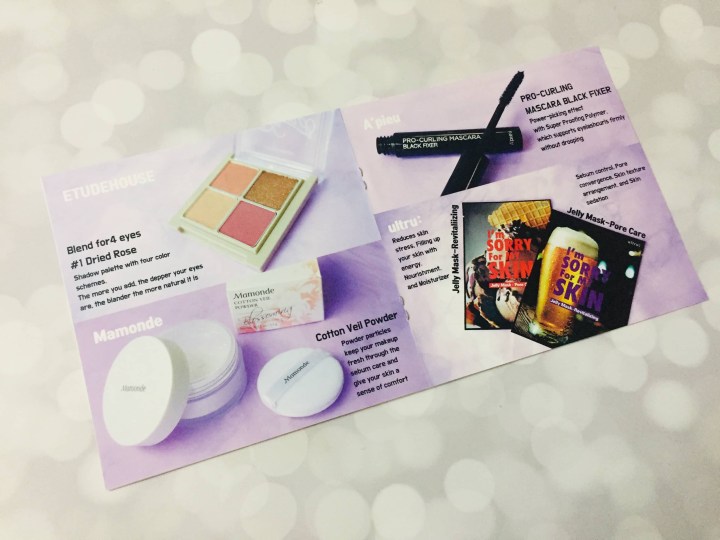 The booklet is in full colour.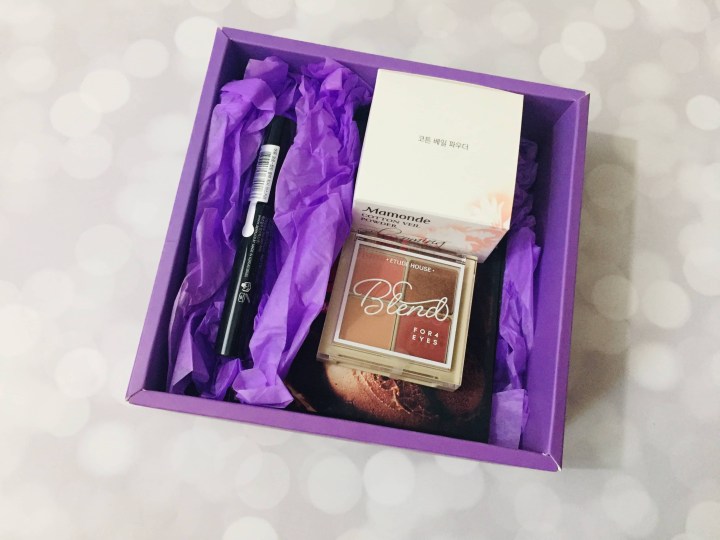 First look!
Mamonde Cotton Veil Powder — A translucent face powder that can be used in many different ways, from blotting oil from the T-zone, removing oil from your hair, mattifying lipstick, and more.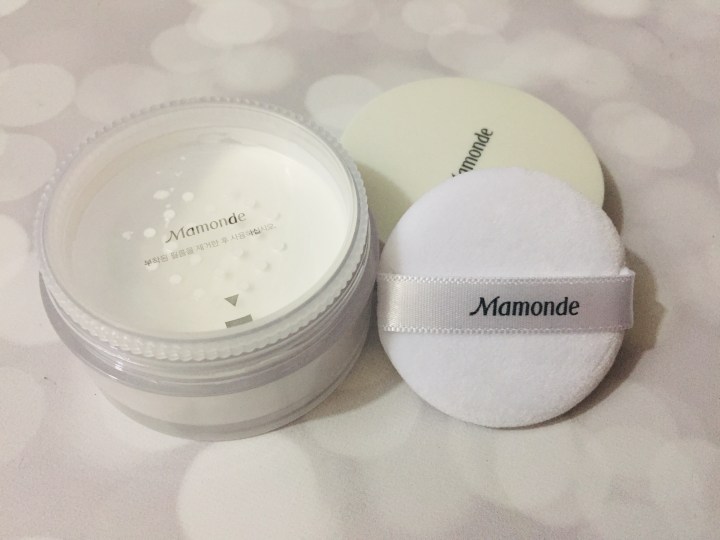 It comes with a cute tiny powder puff to apply.
Revitalizing Jelly Mask — Jelly masks are a fun type of sheet mask where the essence is a gooey jelly instead of being a thin watery essence or serum. The idea is that it won't drip or run down your skin. This revitalizing mask is targeted towards tired, dull, skin… and from the beer on the package, maybe it's a viable solution to a rough hangover?
Pore Care Jelly Mask — Another jelly mask, this one clarifying for pore care. It will help tighten pores and reduce sebum, all while keeping skin hydrated and nourished.
Etude House For4 Eyes Quad — Etude House is arguably one of the most popular K-beauty brands, and this is a quad of warm neutral shades for a soft, subtle eye look.
With two mattes and two shimmers, it's a nice combination. Korean eyeshadows tend to be on the sheer side, so you'll need to build up for a more dramatic look.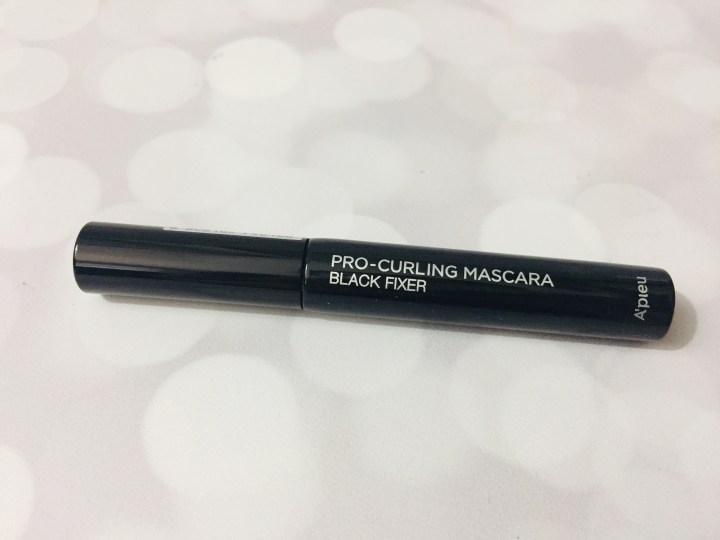 A'pieu Pro-Curling Mascara — Korean mascara is great because it stays put and takes a lot of effort to remove. I'm excited to try this formula which is great for keeping lashes curled.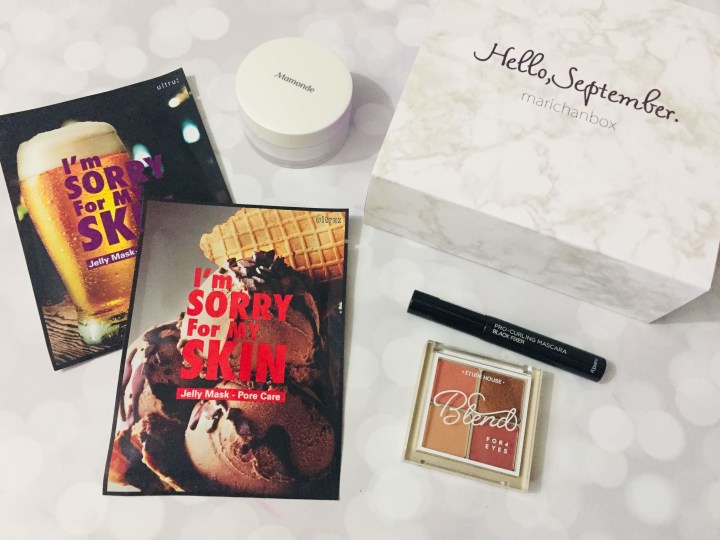 The September box was a lot of fun! They featured popular brands Etude House, Mamonde, and A'Pieu, and I loved everything from the skincare products to the cute makeup items. This is great box whether you're a long-time Korean beauty fan or just starting to discover the wonders of K-beauty!
What do you think of MarichanBox?