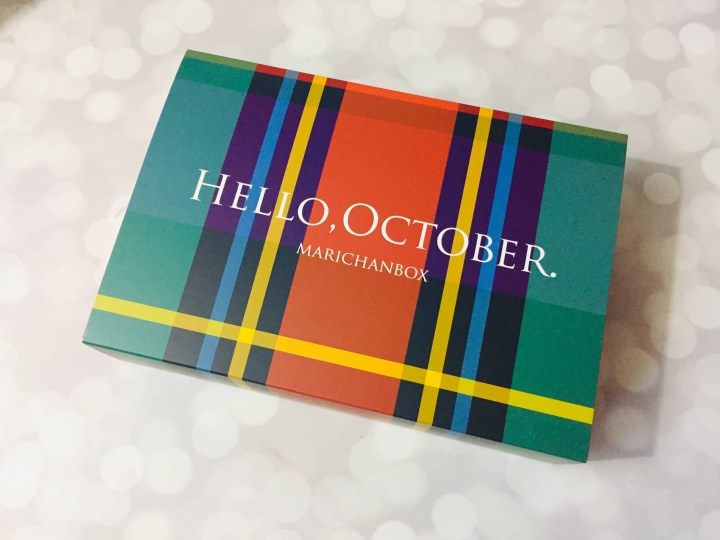 MarichanBox is a monthly Korean beauty (skincare & makeup) box straight from Korea to your door! There are usually 5 or so items inside, and in addition to beauty items there might be other surprises or sweets! The box costs $40 USD and shipping is FREE! In addition to their skincare box, Marichan also has a online shop for Korean products, so it's safe to say they're going to send some awesome items!
DEAL: Get 10% off your first box when you use the coupon code MB09.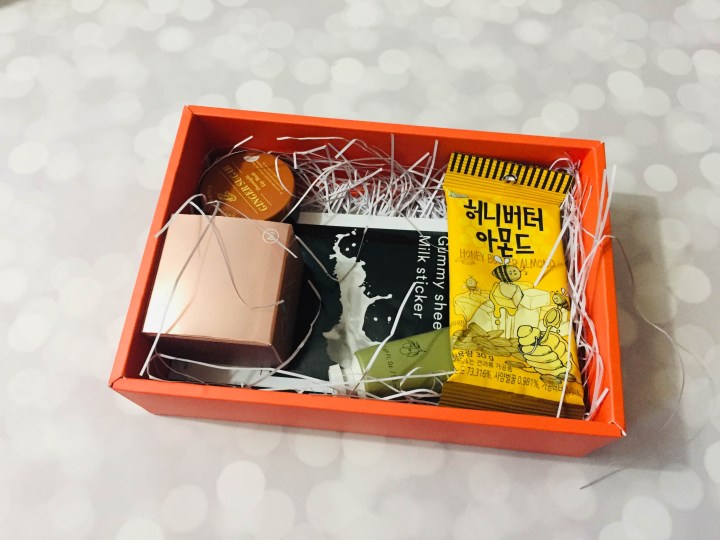 The super cute box slides out from the cover.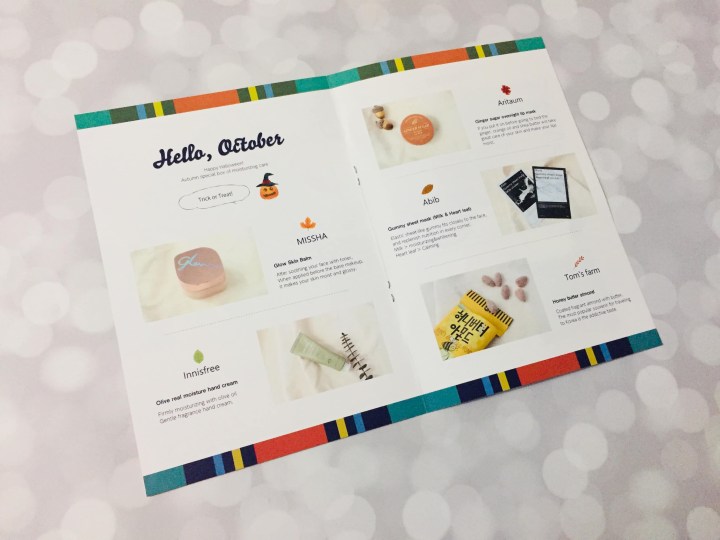 The booklet is in full colour.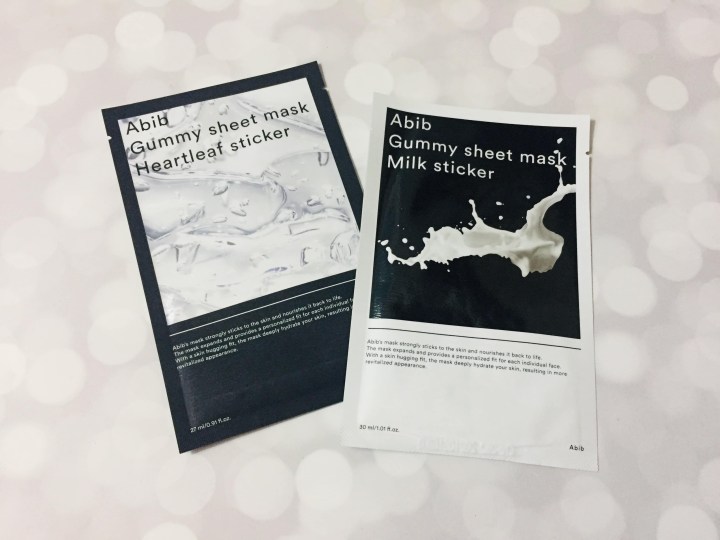 Abib Heartleaf Gummy Sheet Mask ($4) — Heartleaf is a trending skincare ingredient in Korea right now. Acne-troubled skin loves it for its anti-inflammatory and antibacterial properties.
Abib Milk Gummy Sheet Mask ($4) — Milk proteins and a thick, creamy essence help this mask heal and hydrate. It has centella extract to further soothe.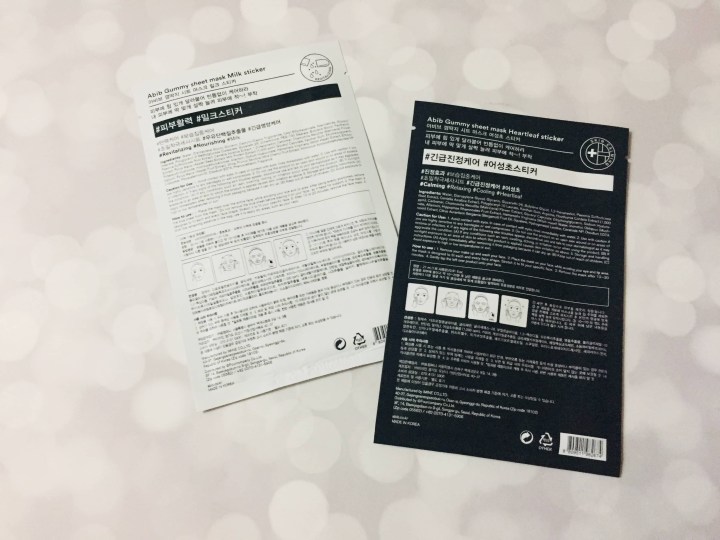 Ingredients are listed in English, which is always appreciated!
Aritaum Ginger Sugar Overnight Lip Mask ($10.18) — Have you ever used a lip mask before? They're amazing! They're a very thick and sticky lip balm you wear while sleeping to keep lips from becoming chapped. The Laneige one is the most popular but the Aritaum one is HUGE. It has shea butter, beeswax, and other occlusive ingredients to seal in moisture.
Innisfree Olive Hand Cream ($3.77) — Popular brand Innisfree is known for their skincare, and this is a hand cream to give TLC to your hands.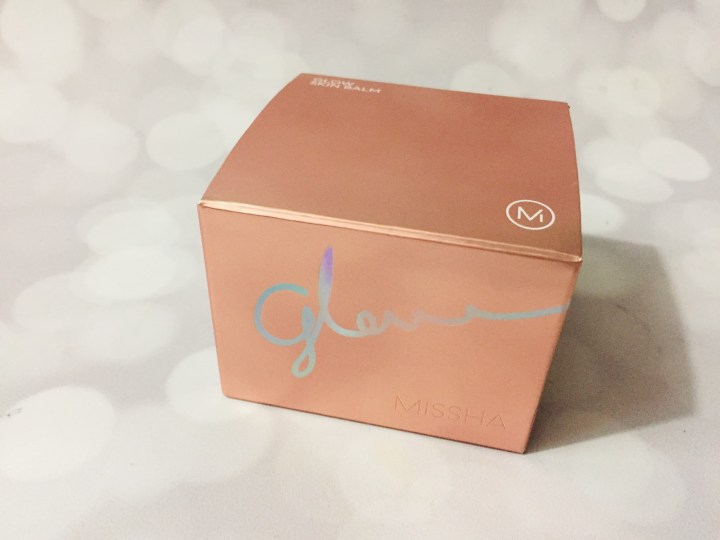 Missha Glow Skin Balm ($19.86) — Oh my god, this stunning rose gold and HOLO packaging is to die for.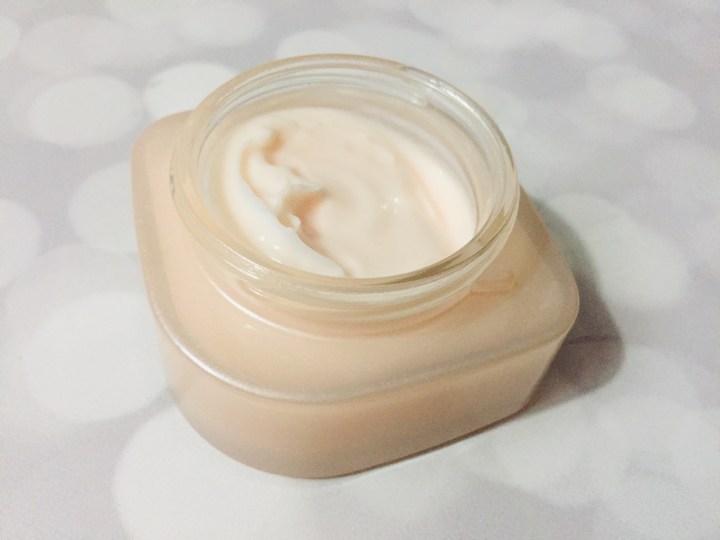 The Missha Glow Skin Balm is an all-in-one moisturizer, primer, mask, and cream base. It will give you that popular "glass skin" look that Korean beauty has made so popular. It has 5% rose damascus water as well as jojoba oil, hyaluronic acid, and ceramides.
Honey Butter Almonds — What's Halloween without a treat? These almonds are dusted in a buttery honey flavouring, and WOW, they are amazing. Sweet and savoury and soooooo delicious!
The bag was too small! I could eat them forever.
The October box had a value of around $41, and the box is $40 so it's pretty much even. I am most excited about the sheet masks and lip mask, but that cream is sounding HEAVENLY and I can't wait to try.
What do you think of MarichanBox?