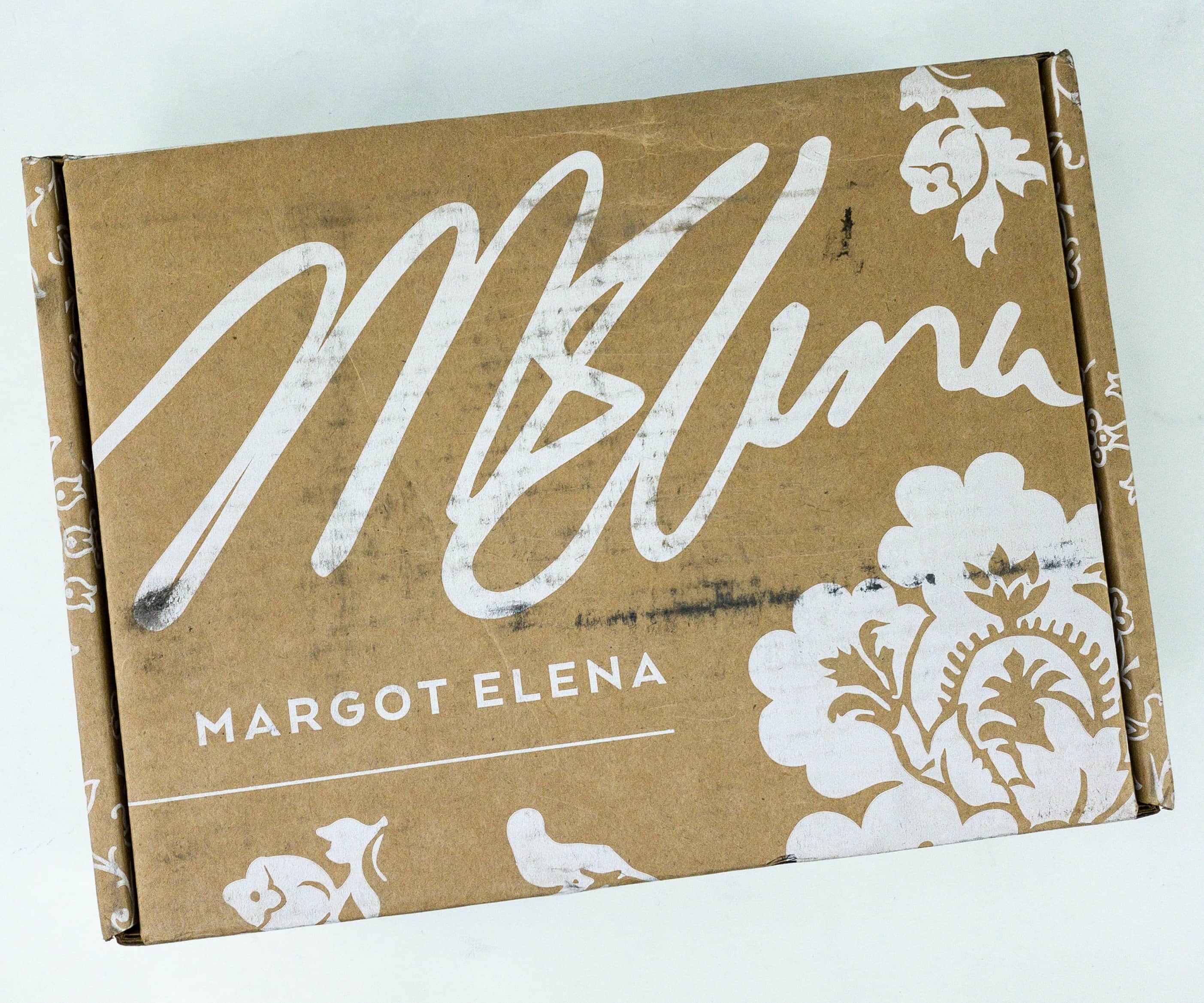 Margot Elena Discovery Box is a quarterly box from the parent brand of Library of Flowers, TokyoMilk, Lollia, The Cottage Greenhouse, and Love & Toast and promises a $200+ value. This box is delivered four times a year for $49.99 per box plus FedEx Ground Shipping of $6.95 a box. With your purchase, you'll be enrolled in their seasonal membership and receive a box of beauty every 3 months delivered to your doorstep.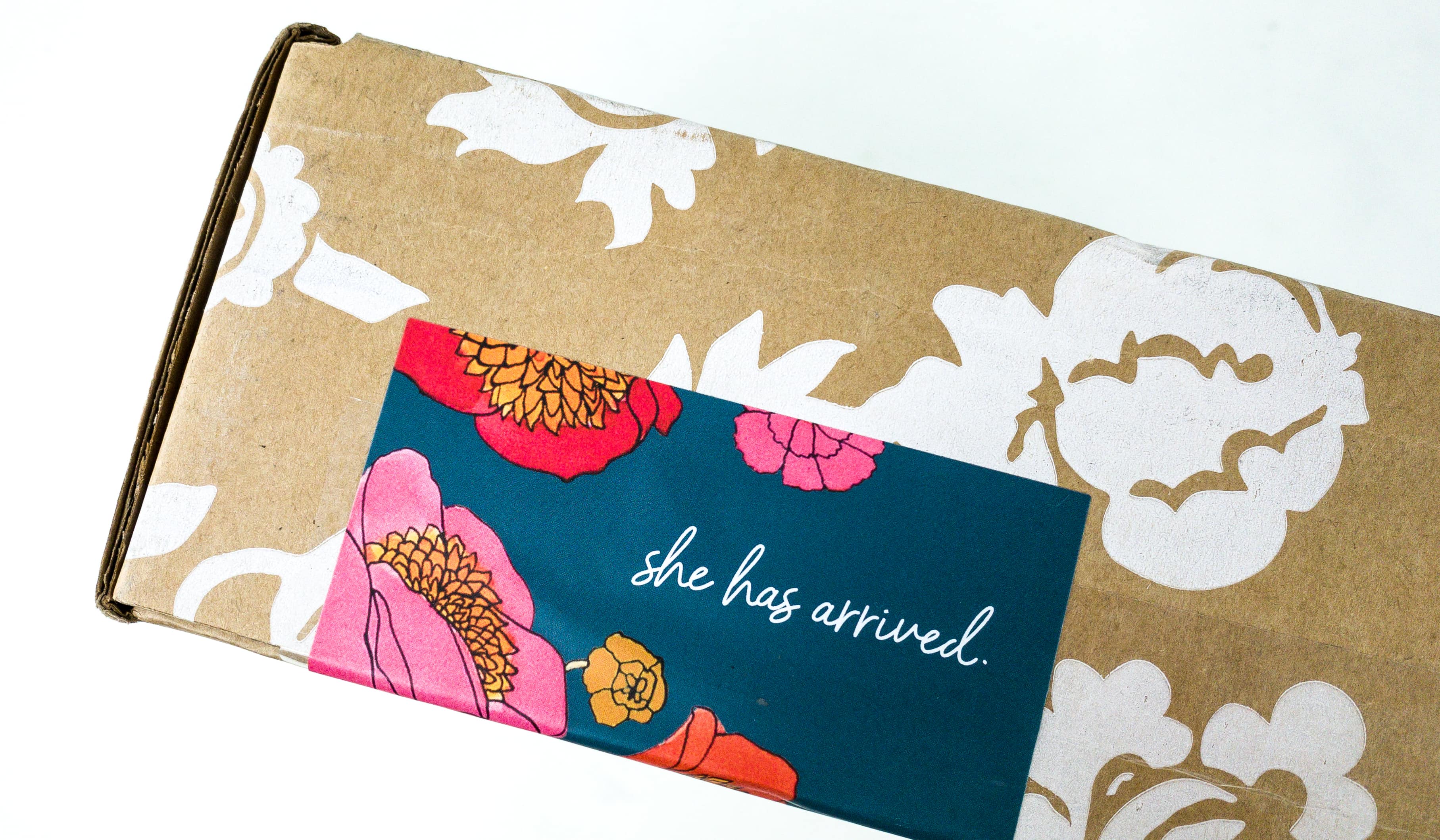 The box is sealed with a floral-designed sticker. She has arrived!
The sticker seal is really gorgeous!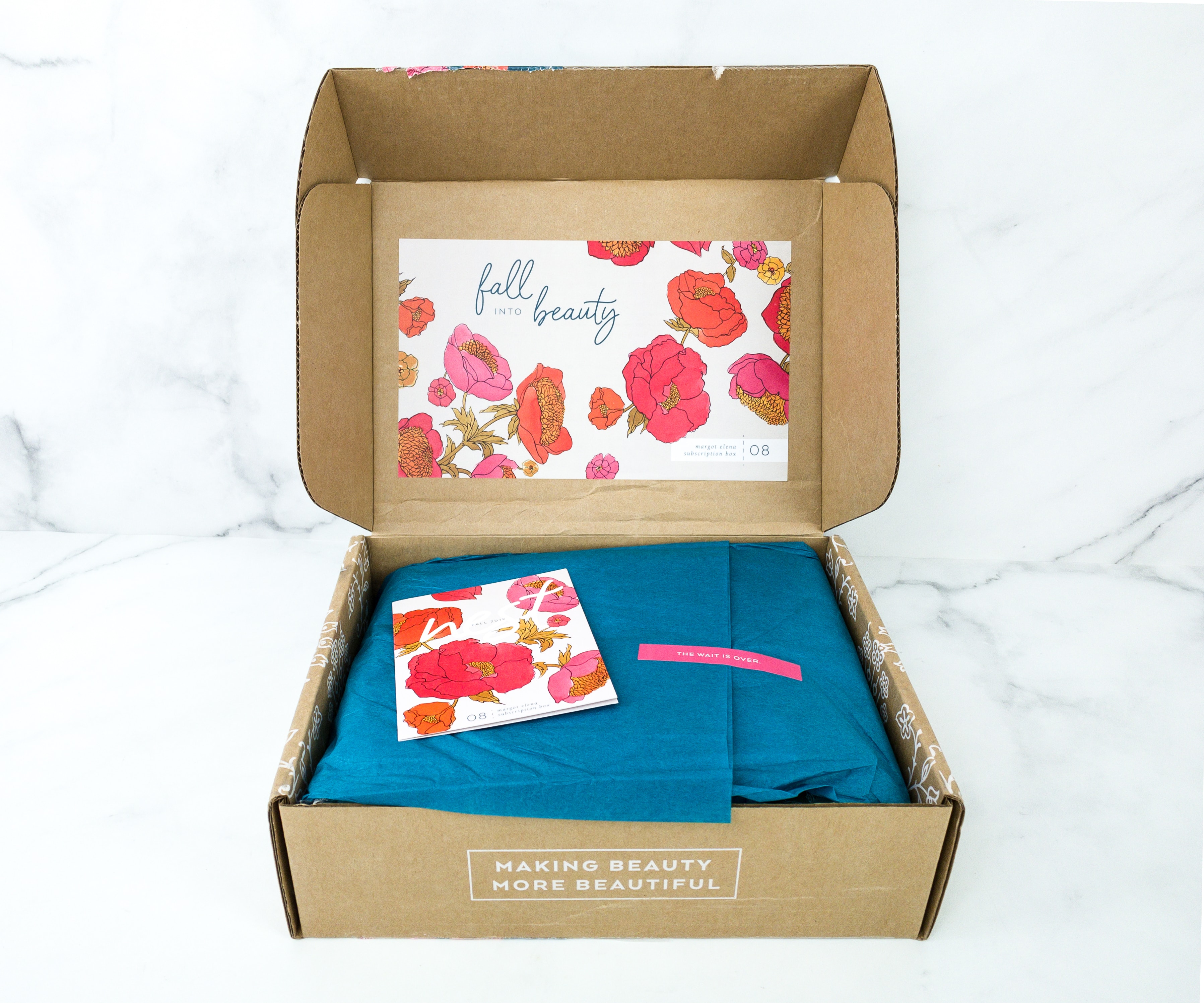 The inside of the top lid has a nice "Fall Into Beauty" sticker. There's also an info card that sits atop of the items wrapped in blue tissue paper.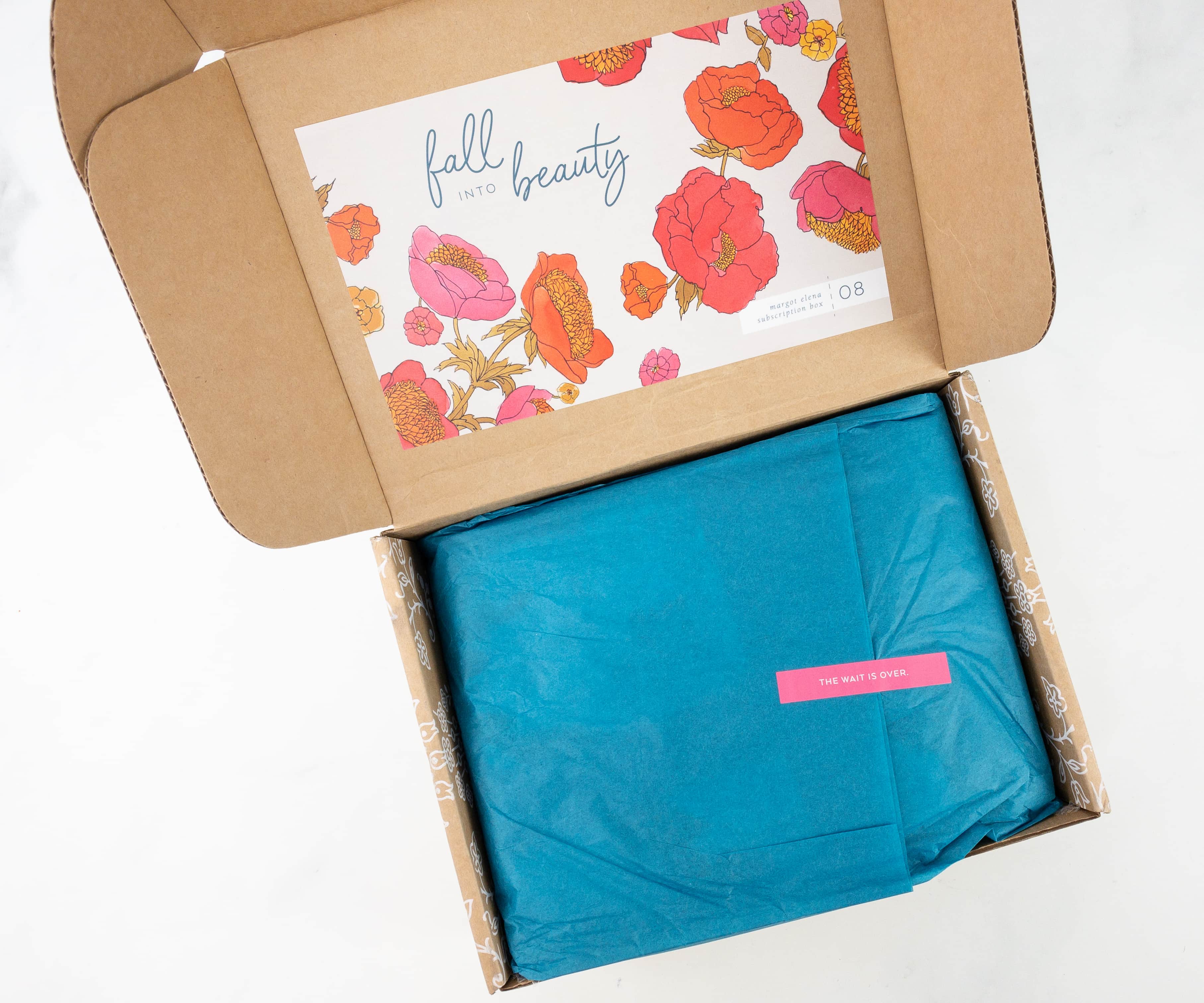 My items were also sealed with a sticker that says "The Wait Is Over".
Bubble wrap provided a nice cushion for the items.
The info card from this box is decorated with tropical florals. The theme is Nest.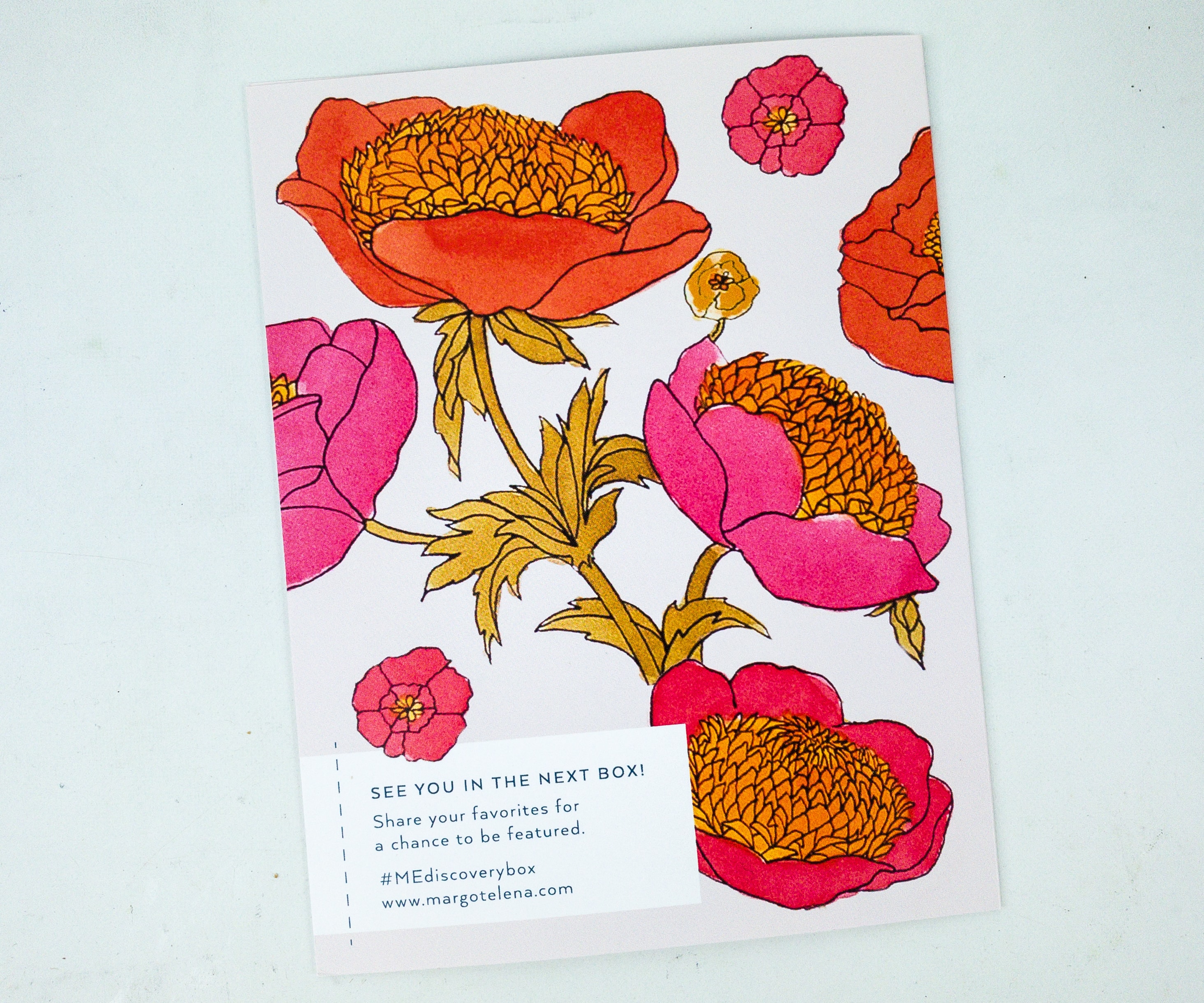 They encourage you to share your pictures on social media using #MEdiscoverybox!
There was a list of what's inside the box. That's about $201 retail value!
I found additional bubble wrap and tissue paper around the glass items. This prolonged the unboxing experience and I felt like I was opening a box full of gifts! This is definitely one of the prettiest box of goodies that I have ever received!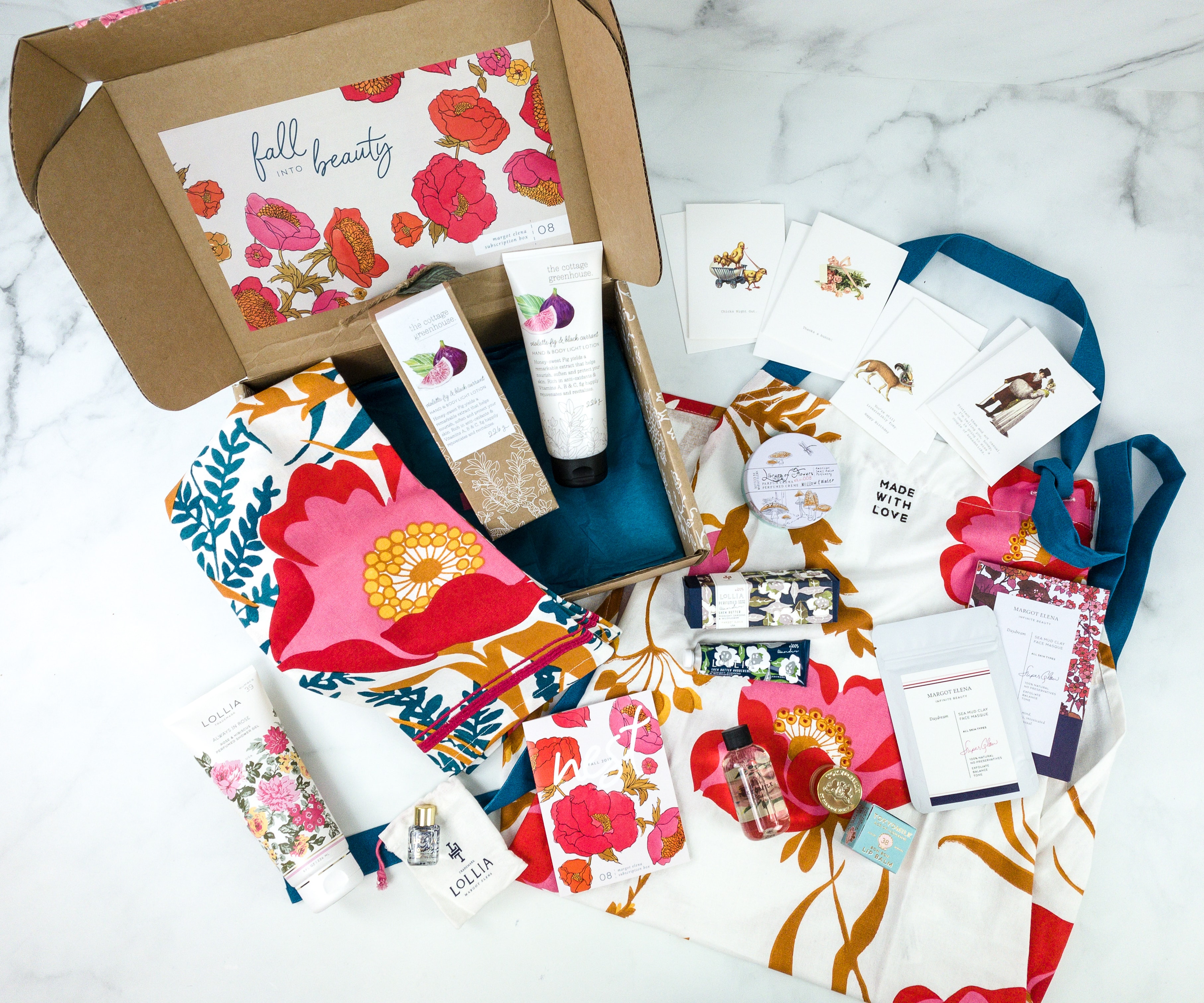 Everything in the Fall Discovery box!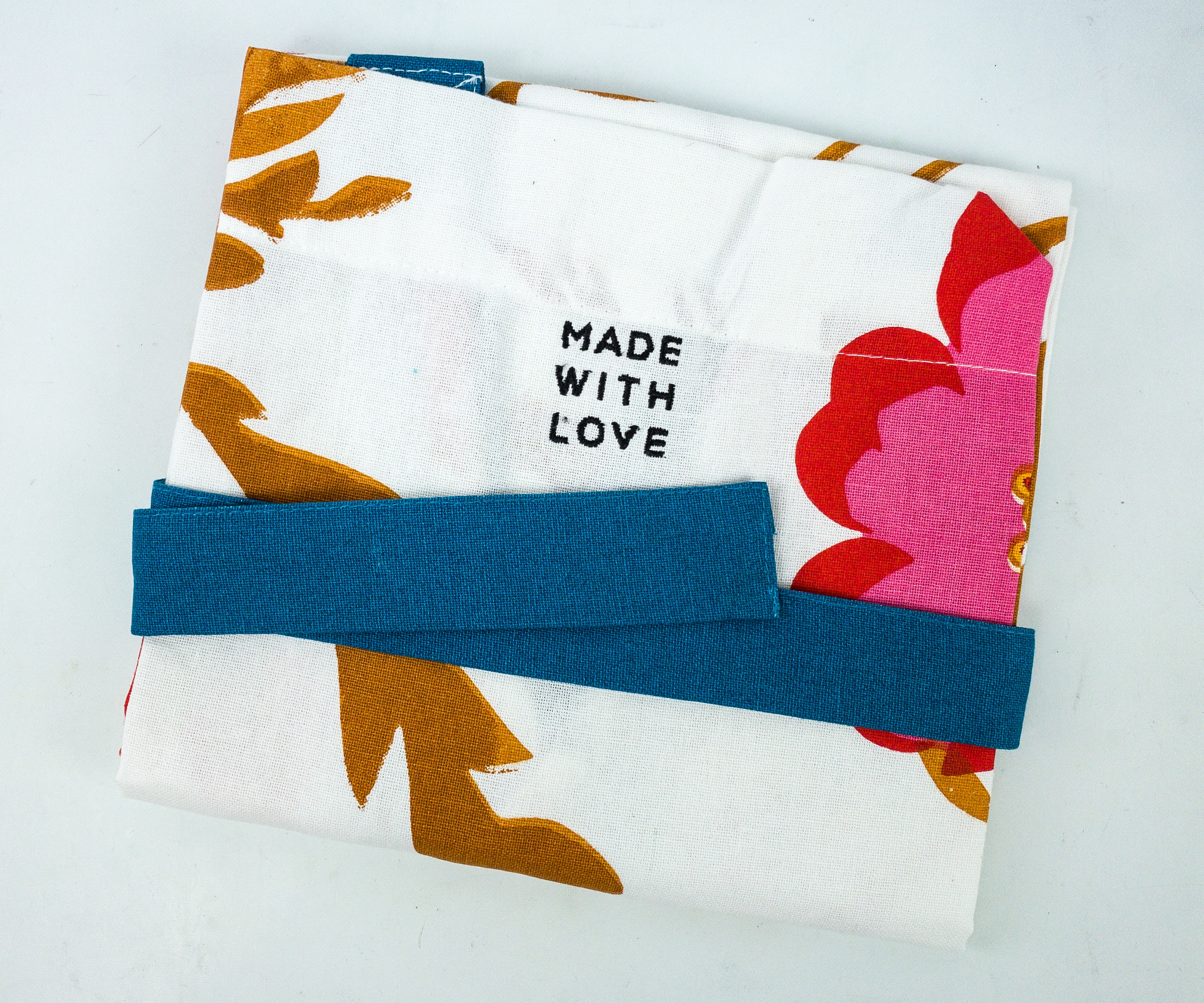 Happy Home Made With Love Apron ($32) It's a beautiful apron that features a floral design fit for the fall season!
The apron has the same design as the stickers on the box, and it's really beautiful. There's also a print on the upper center part of the apron that says, "Made With Love."
The apron looks like a pretty floral dress! It's long enough to protect my outfit from the messes of cooking and preparing food!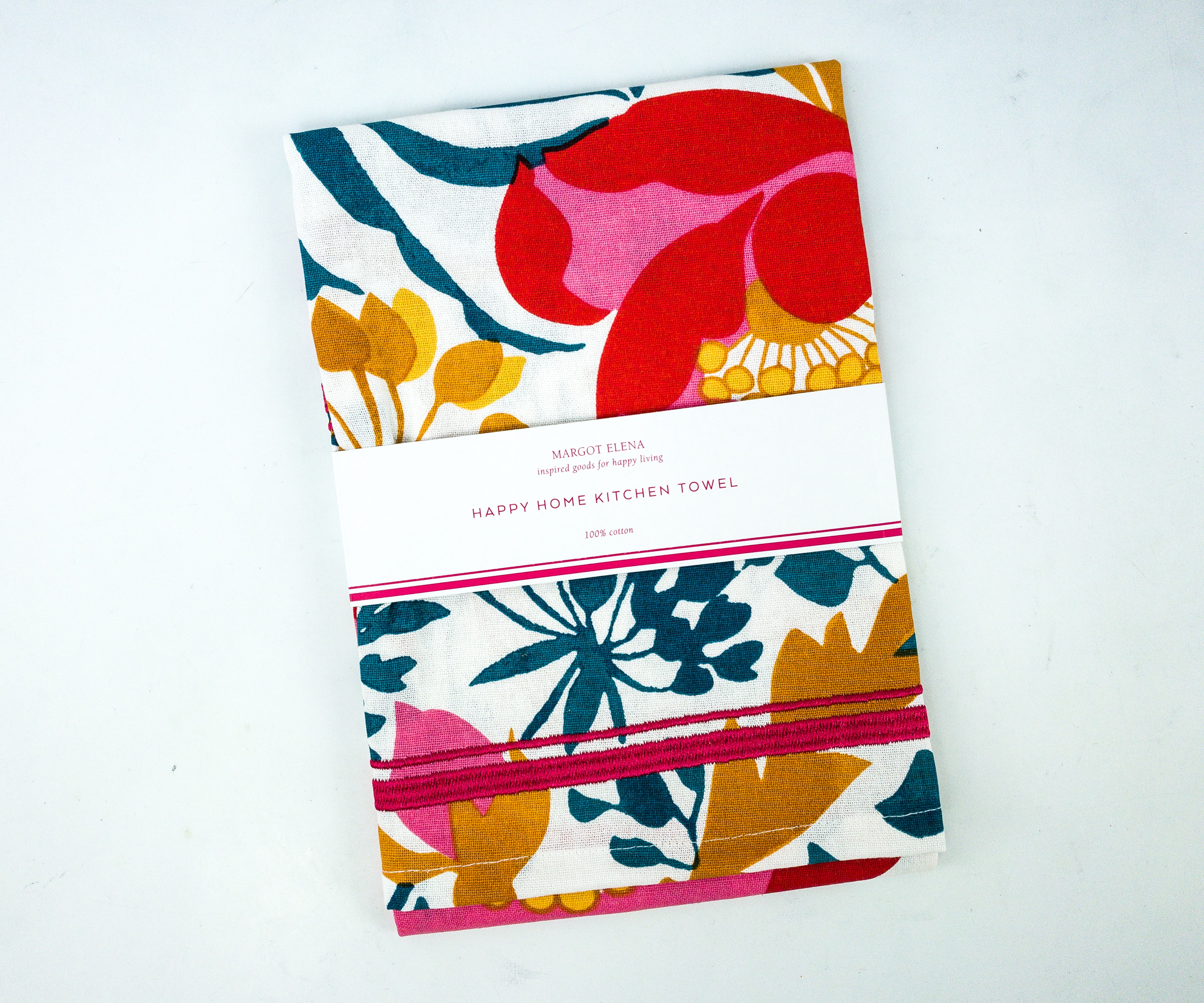 Happy Home Made With Love Kitchen Towel ($20) To pair with my beautiful apron is an equally beautiful 100% cotton-made kitchen towel!
Aside from drying my hands and other kitchen and dinnerwares, I can also use this to handle hot stuff in the kitchen, in case a potholder is not available.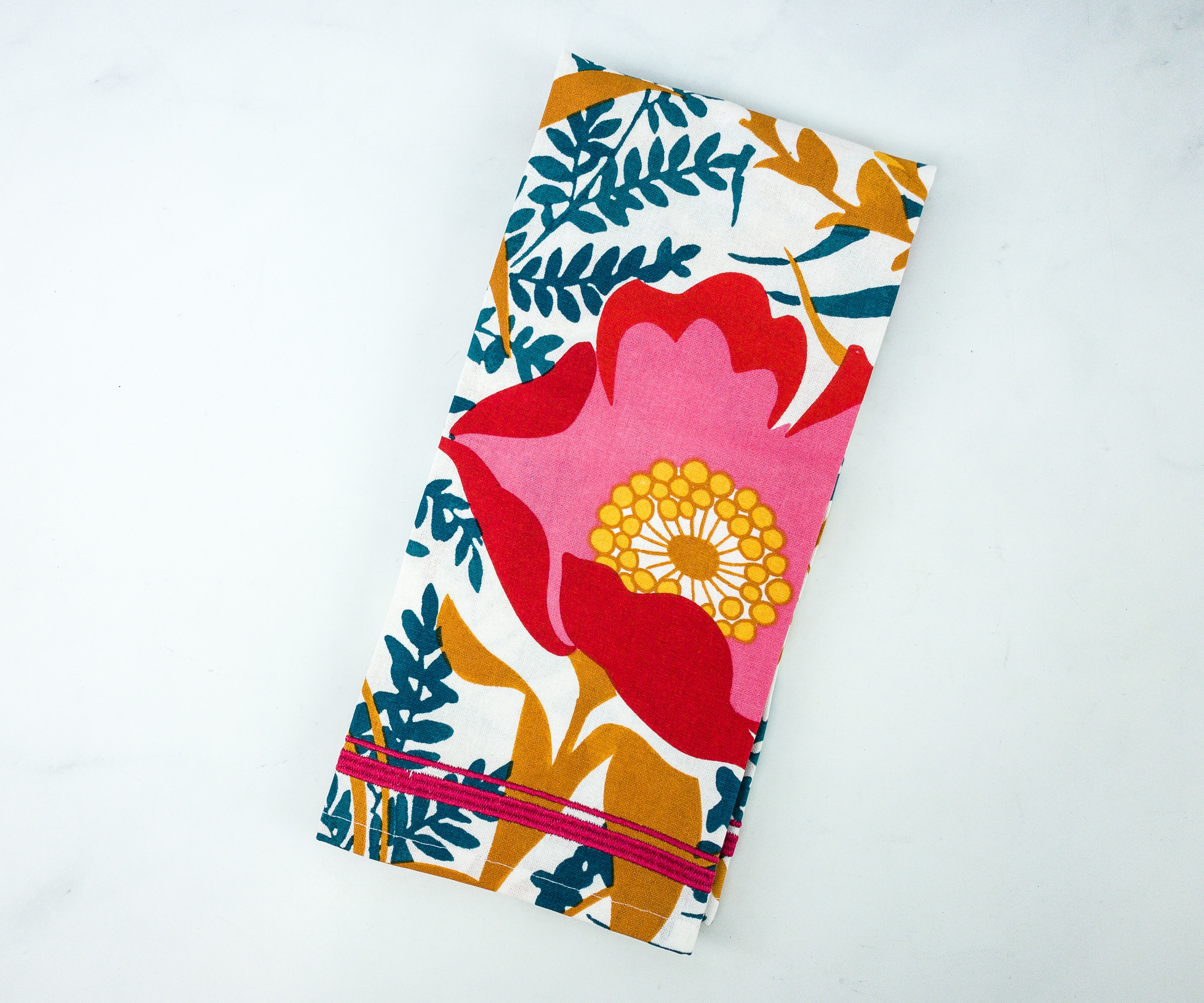 The flower and other designs have really vivid colors!
The towel is quite big as well. I love that the design perfectly represents the season. It looks good hanging on one of my kitchen cabinets.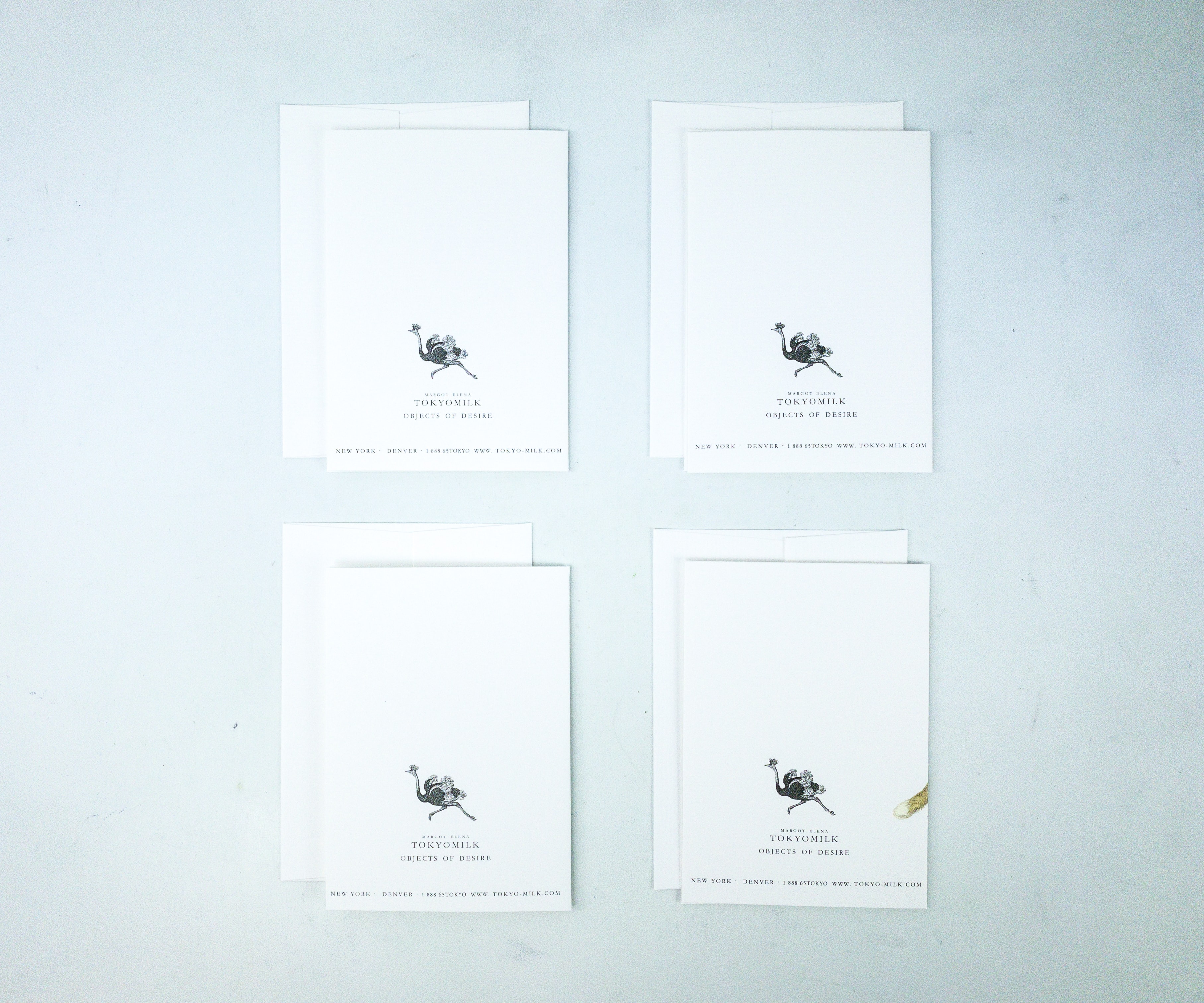 Tokyo Milk Signature Stationery Set ($22) Sending sweet notes and gifts to my loved ones who live far from here will be more special with this set of cards!
The cards each have classic-looking illustrations on them. Each beautiful card includes an envelope as well.
Infinite Beauty Sea Mud Clay Face Masque ($12) Clay is known as one of the most cleansing and detoxifying natural ingredient that we can use on the skin, as it clears blemishes and takes off impurities.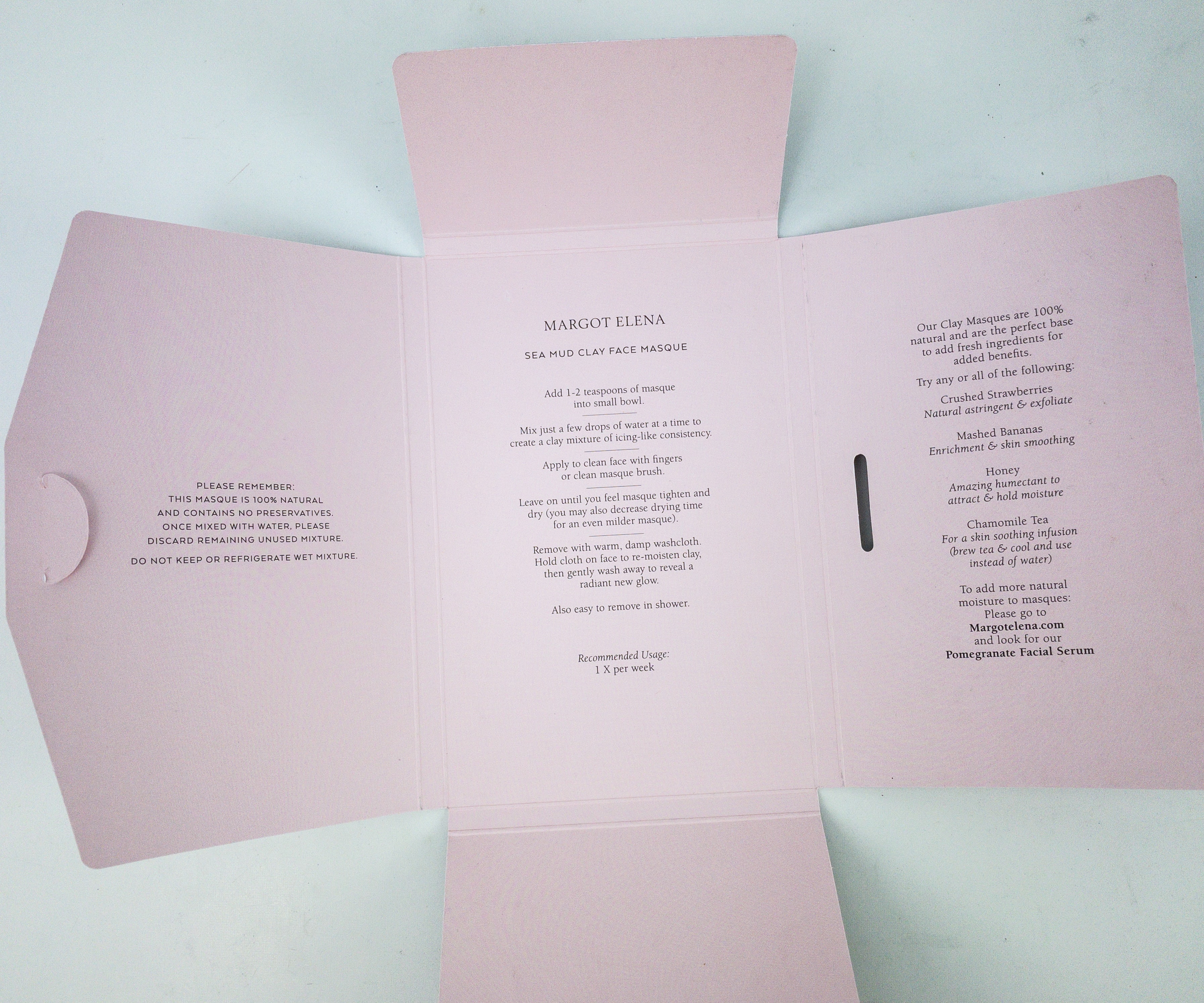 The inside of the packaging has the recipe and instructions on how to use the sea mud clay mask.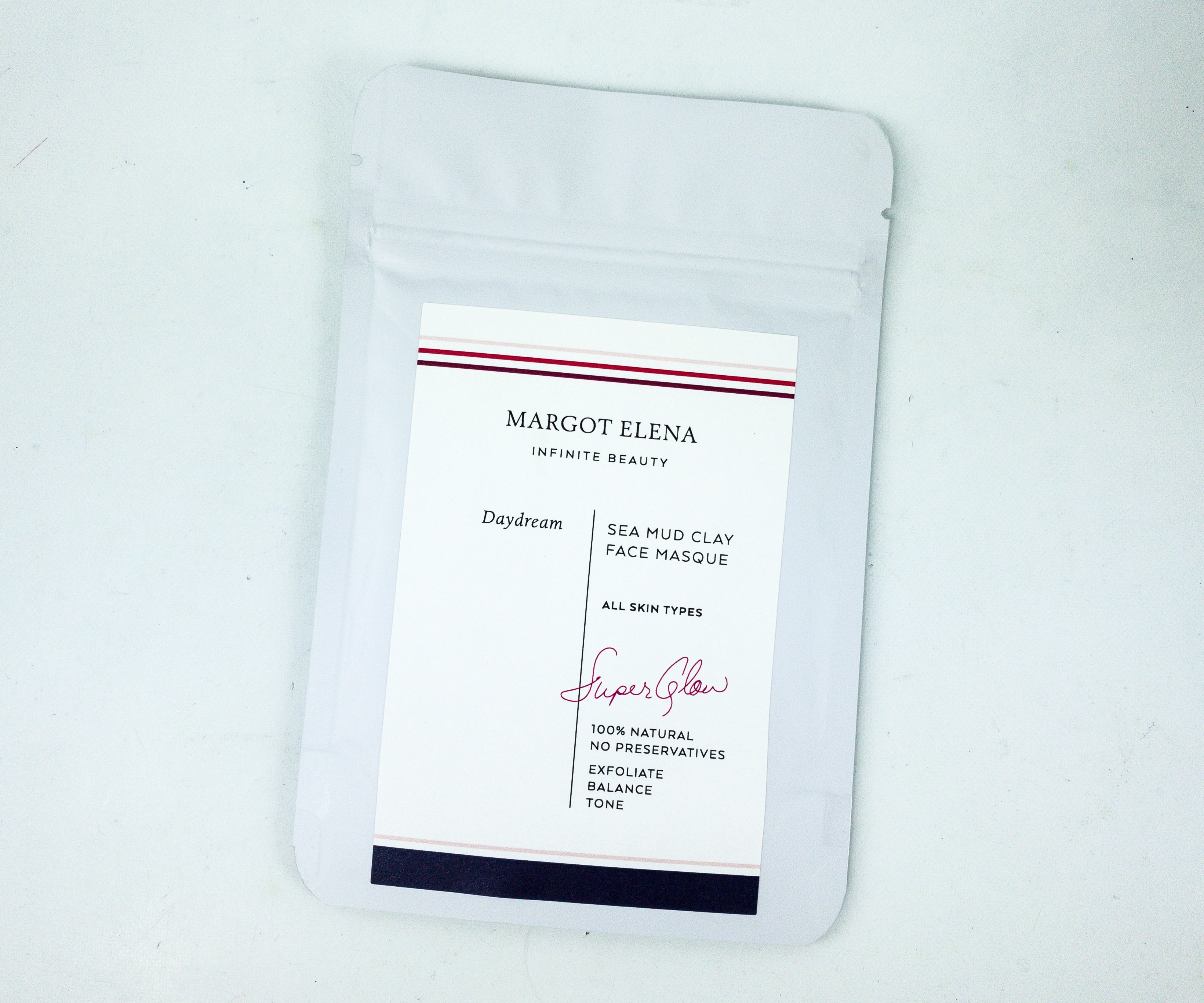 The mask is placed inside a resealable package. The mask can work on all skin types. It exfoliates, balances, and tones the skin.
Lollia Travel Size Shea Butter Hand Cream – SIMILAR ($15) Colder days might mean dry hands, good thing that this box included a travel-size tube of hand cream from Lollia!
I can easily stash it inside my bag or purse, so I can use hand cream whenever I feel the need to. It contains macadamia nut and avocado oils that soothe the skin, and shea butter that keeps my skin hydrated. Other key ingredients are jasmine, cypress, water lily, and delicate greens that leave the skin feeling fresh!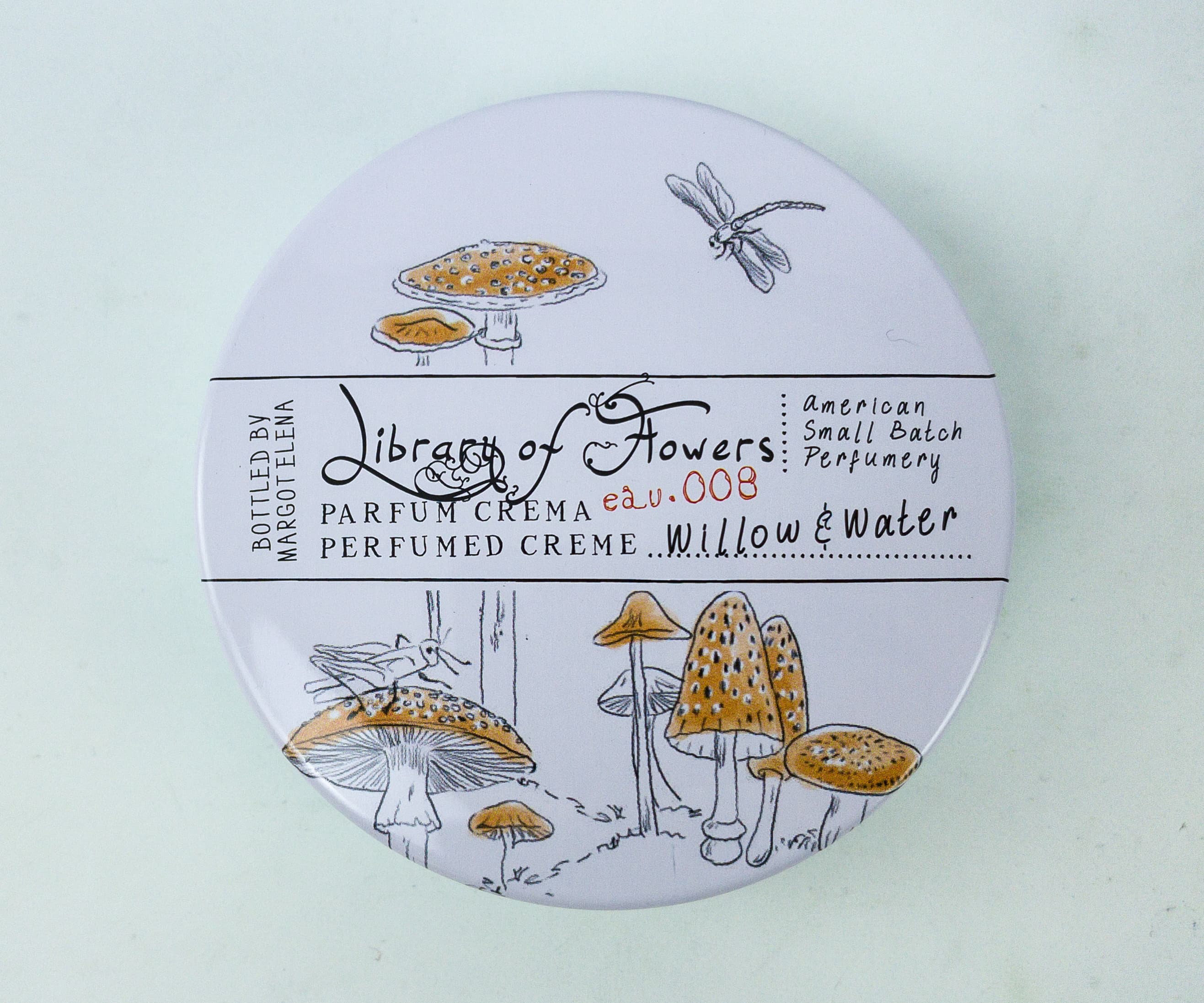 Library Of Flowers Willow & Water Parfum Crema ($21) Library of Flowers has this special way of giving you a nice, fragrant smell and all you need is to dab a small amount of this perfumed cream!
This is Eau 008, which is Willow & Water. The top notes are of fresh-cut greens, with a middle note from flowering lotus, and a watercress bottom note.
Just like a regular perfume, you should apply this to your pulse points. What I love about this perfume cream is that the fragrance lasts a little longer than regular perfumes!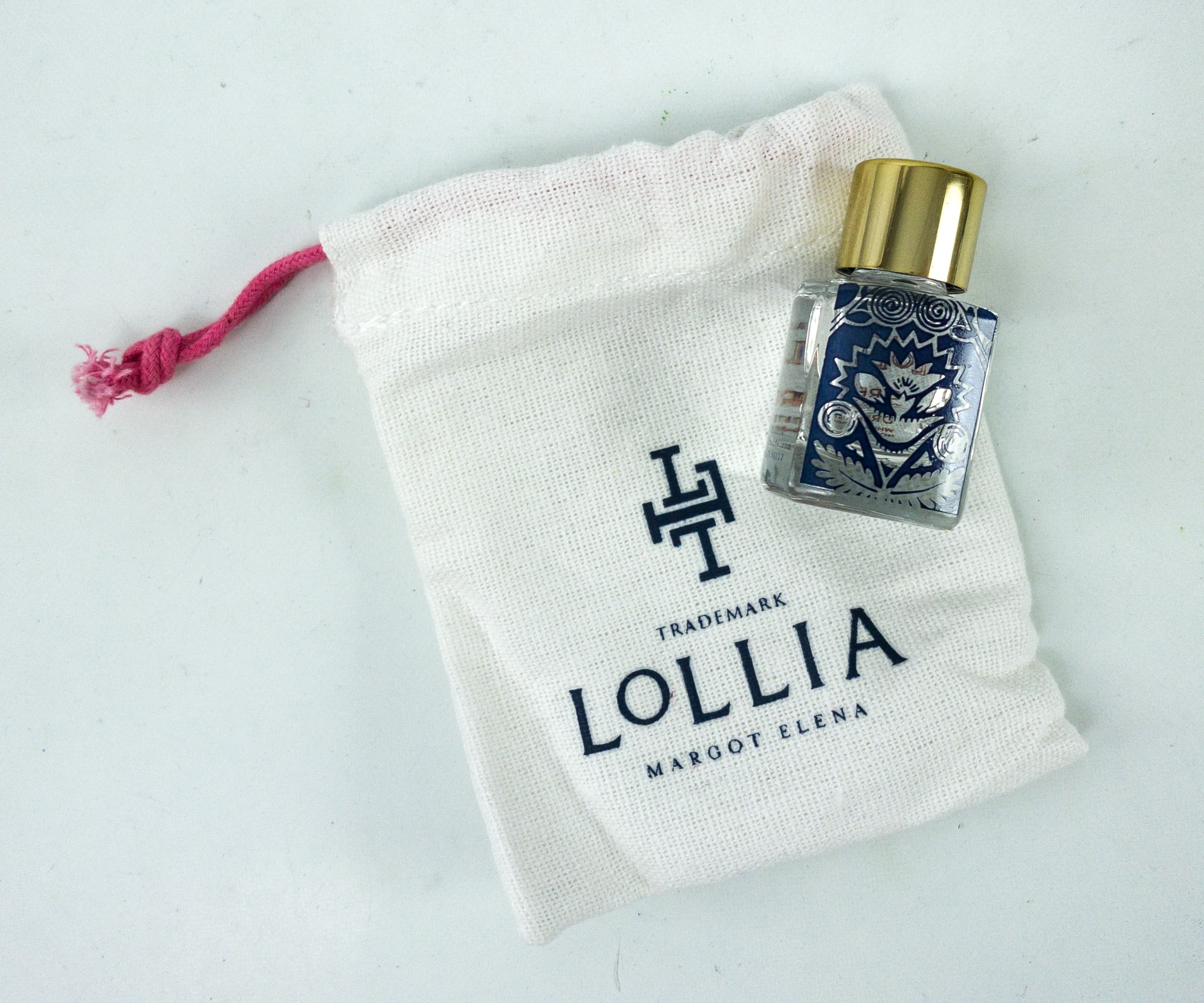 Lollia Dream Little Luxe Eau De Parfum With Lollia Pouch ($11) This one is a really a dreamy scent as it has sweet notes of white tea and honeysuckle. The cute little perfume bottle was packed in a Lollia drawstring pouch.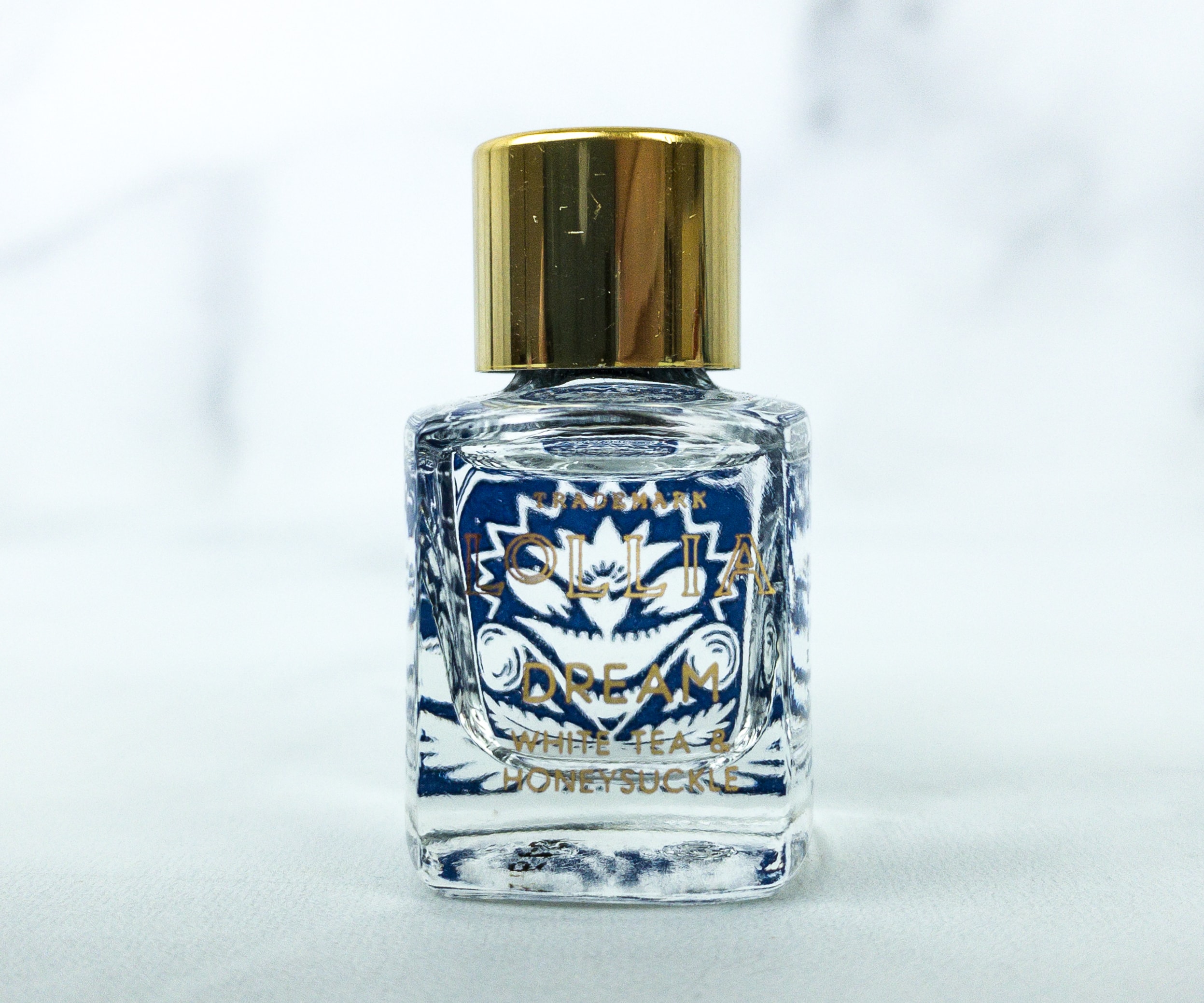 Aside from white tea and honeysuckle, there's also notes of linden and bergamot. It reminds me of a relaxing moment before I drift off to slumberland.
The small, intricately designed bottle contains 5 ml of the fragrance. You can place this inside your bag's pocket or in a small purse!
Neptune & The Mermaid Age Of Aquarius Lip Balm ($10) This lip balm smells so nice because it's honeyed apricot-flavored!
The balm is formulated with Vitamin E, aloe and shea butter, plus sunflower seed oil and beeswax.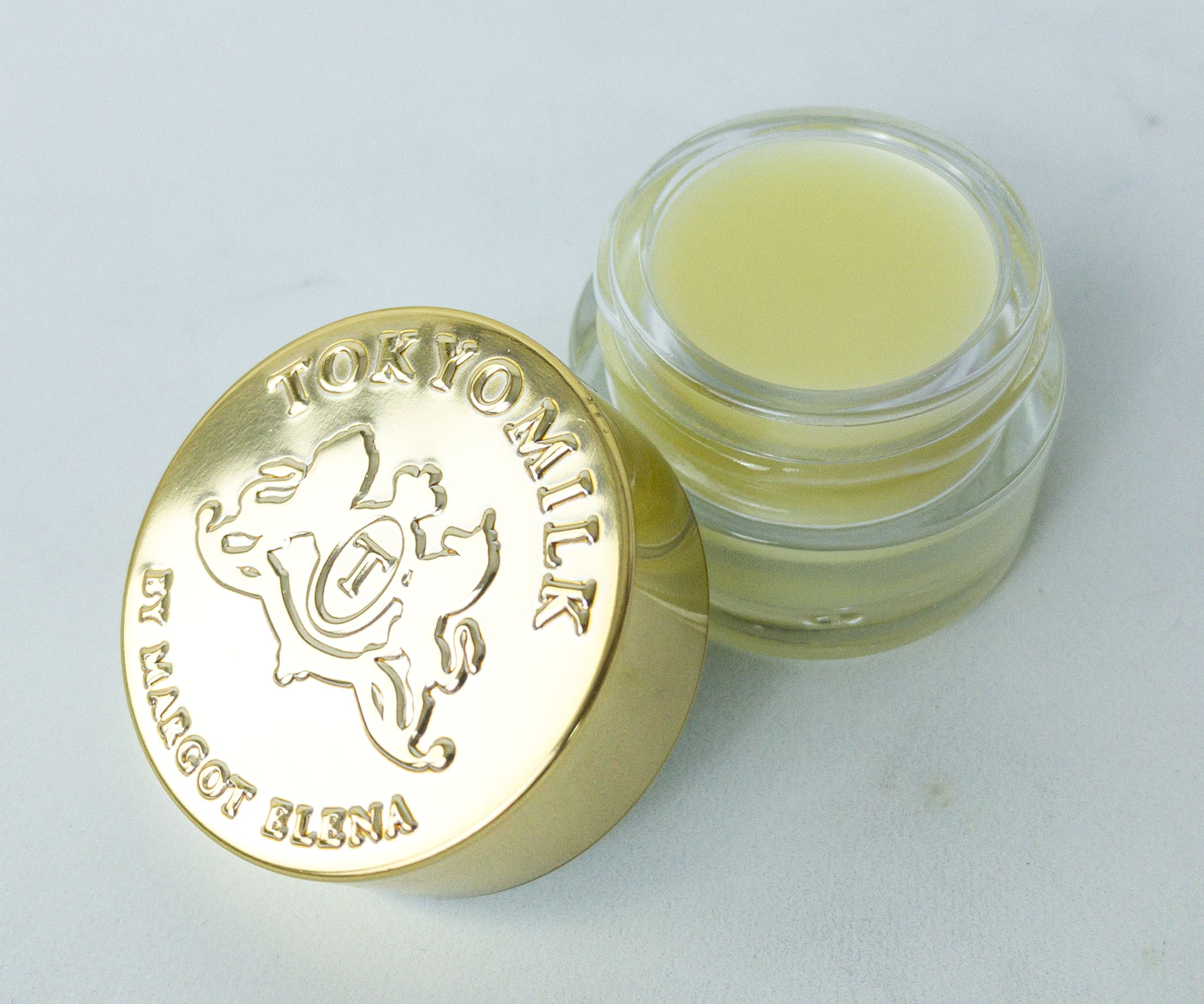 It's smooth and lightweight, gliding smoothly on my lips with every application. The formula also leaves my lips soft and moist, without the icky feeling.
Tokyo Milk Rose With Bees Bon Bon Bubbling Bath ($8) This bubbling bath has notes of citrus zest, rosewood, mimosa, and mandarin. It comes in a travel-sized bottle so you can relax and have a lovely scented bath wherever you go. It made my bath time extra luxurious and I'm happy that the formula is also skin-loving!
Lollia Always In Rose Perfumed Shower Gel ($22) The scent of this shower gel is of rose, hibiscus and warm amber, which is really lovely!
It is formulated with shea butter and jojoba oil that help smooths the skin, and at the same time, conditions and cleanses it.
The Cottage Greenhouse Violette Fig & Black Currant Body Lotion ($28) The rich and creamy lotion is made with fig extract, mango butter, macadamia oil, shea butter, aloe leaf, and apricot kernel oil that helps nourish, soften, and protect the skin.
The skin easily absorbs the lotion, making it hydrated as it also forms an invisible layer of protection that soothes the skin.
Margot Elena Discovery Box is a classic collection of special products that are made from the finest ingredients and were packaged beautifully. It's one of the most elegant boxes I have ever received. It's more of a luxury as well, but for a lesser price. The total retail value is around $201, which is more than four times higher than what I paid for the box! I really love the moisturizing products like the lotion, balms, and the shower gels. I also like the clay mask that I can use to cleanse my face. The new fragrances are awesome as well, especially the perfumed cream and the elegant bottle of Lollia Dream perfume! I really love this box, and I am looking forward to more great products and new fragrances that only this box can provide!
What do you think of this quarter's Margot Elena Discovery Box?
Visit Margot Elena Discovery Box to subscribe or find out more!