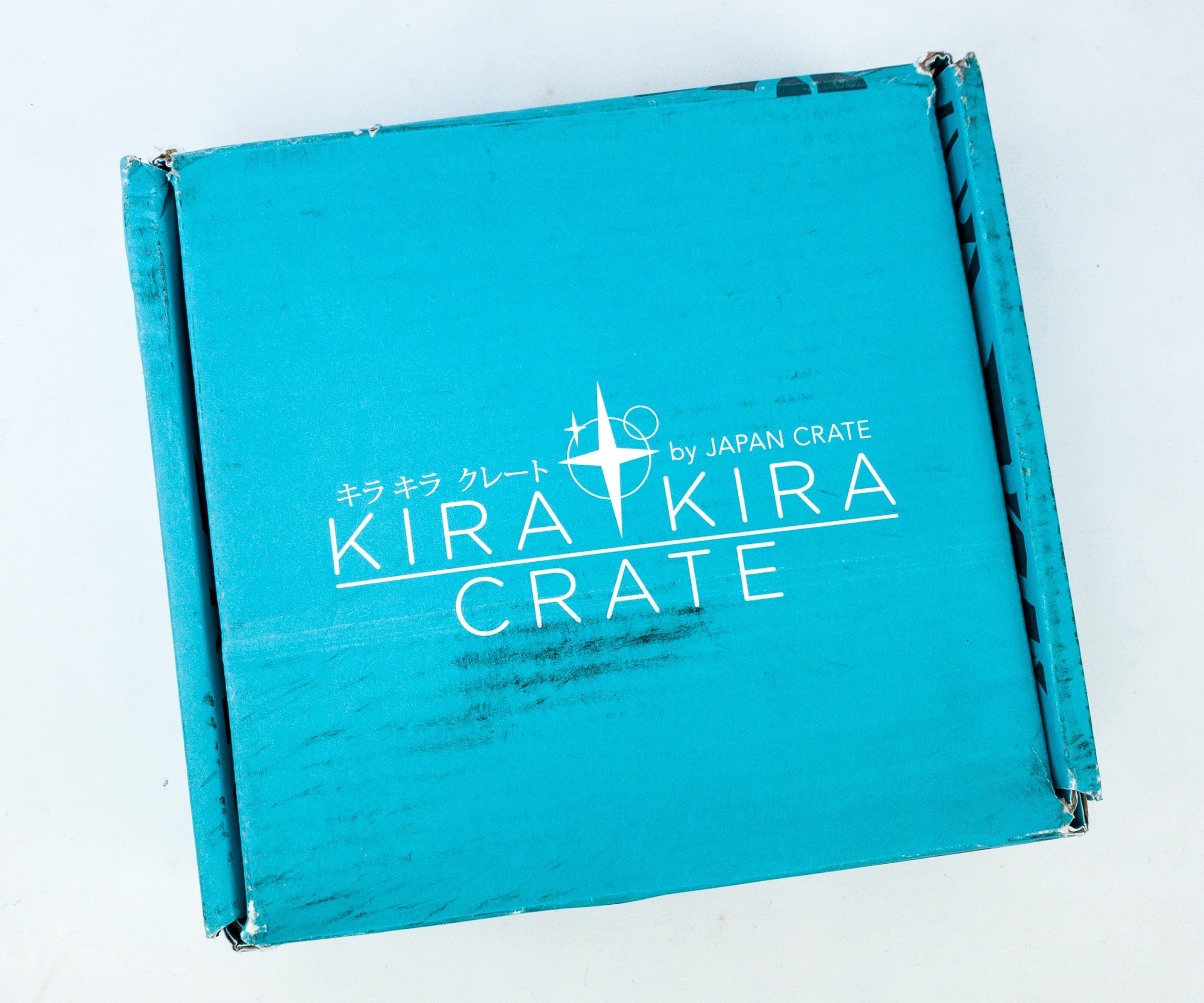 Kira Kira Crate is a monthly Asian beauty box with Japanese and Korean beauty, skincare, and makeup items. Each box contains 5-6 products, plus a booklet that describes each item and shares the best ways to use them. Prices start at $29 and shipping is free worldwide.
DEAL: Save $3 on your first box! Use coupon code HELLO.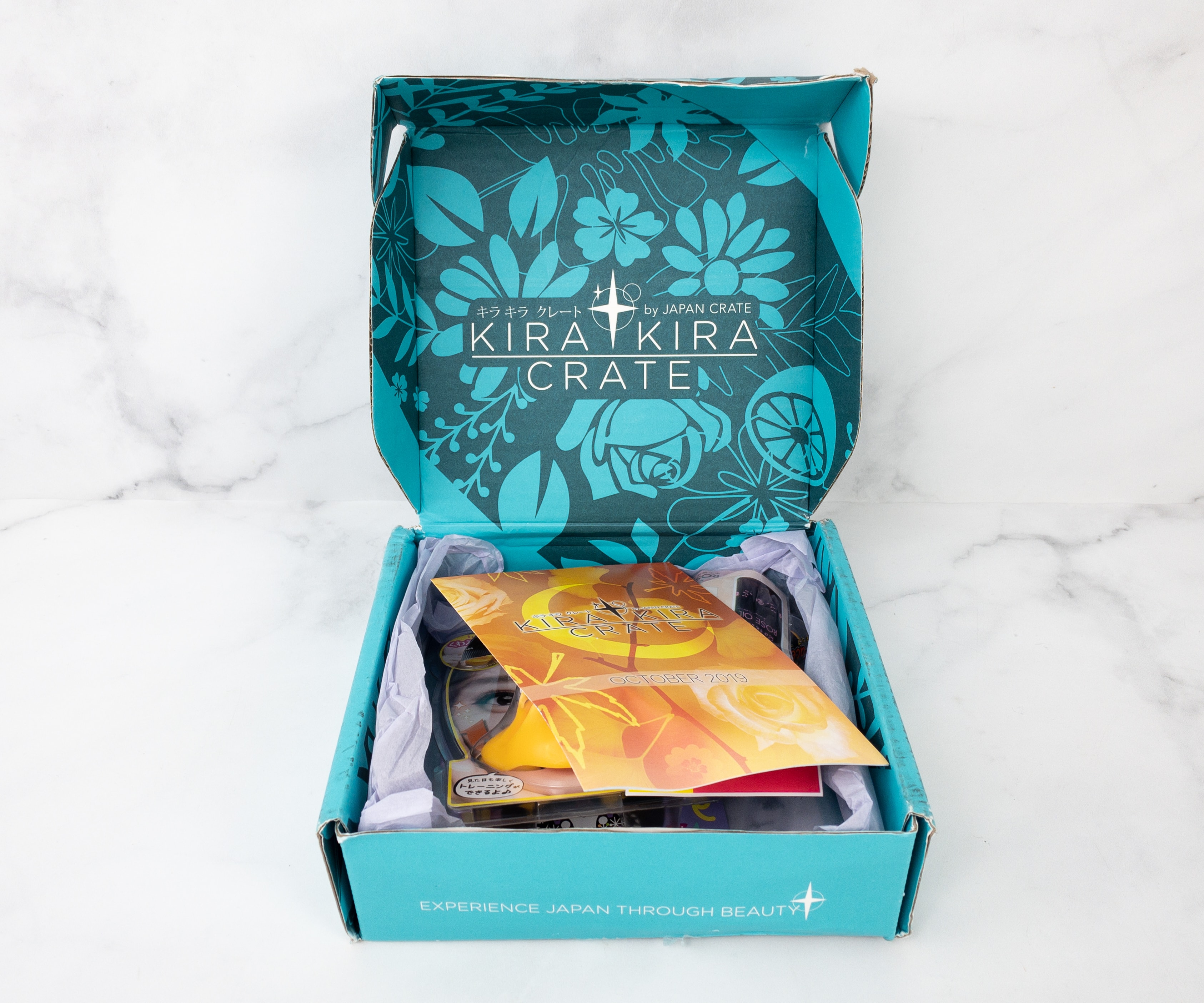 There's a booklet on top of all the items in the box.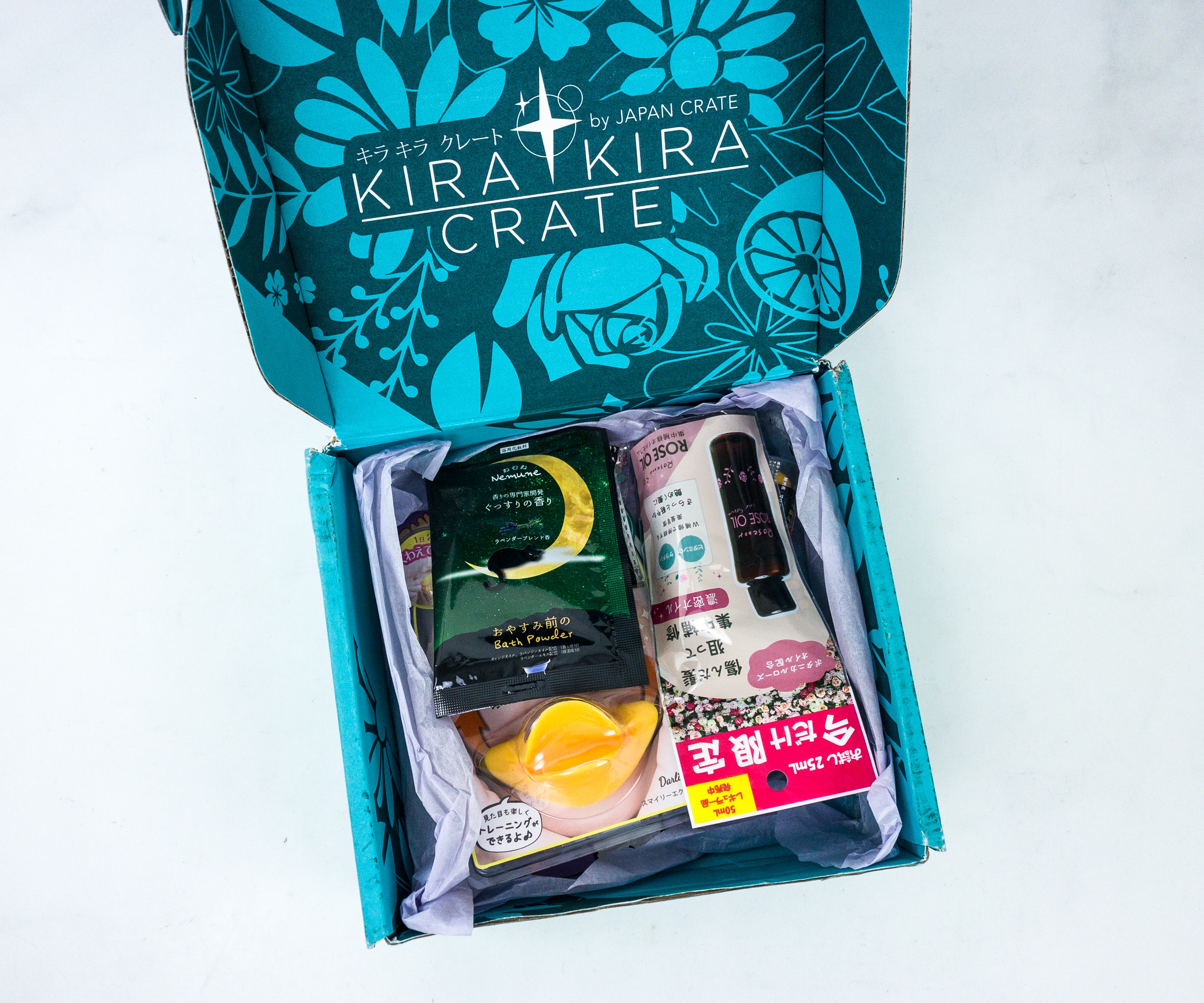 Lots of interesting items, as always!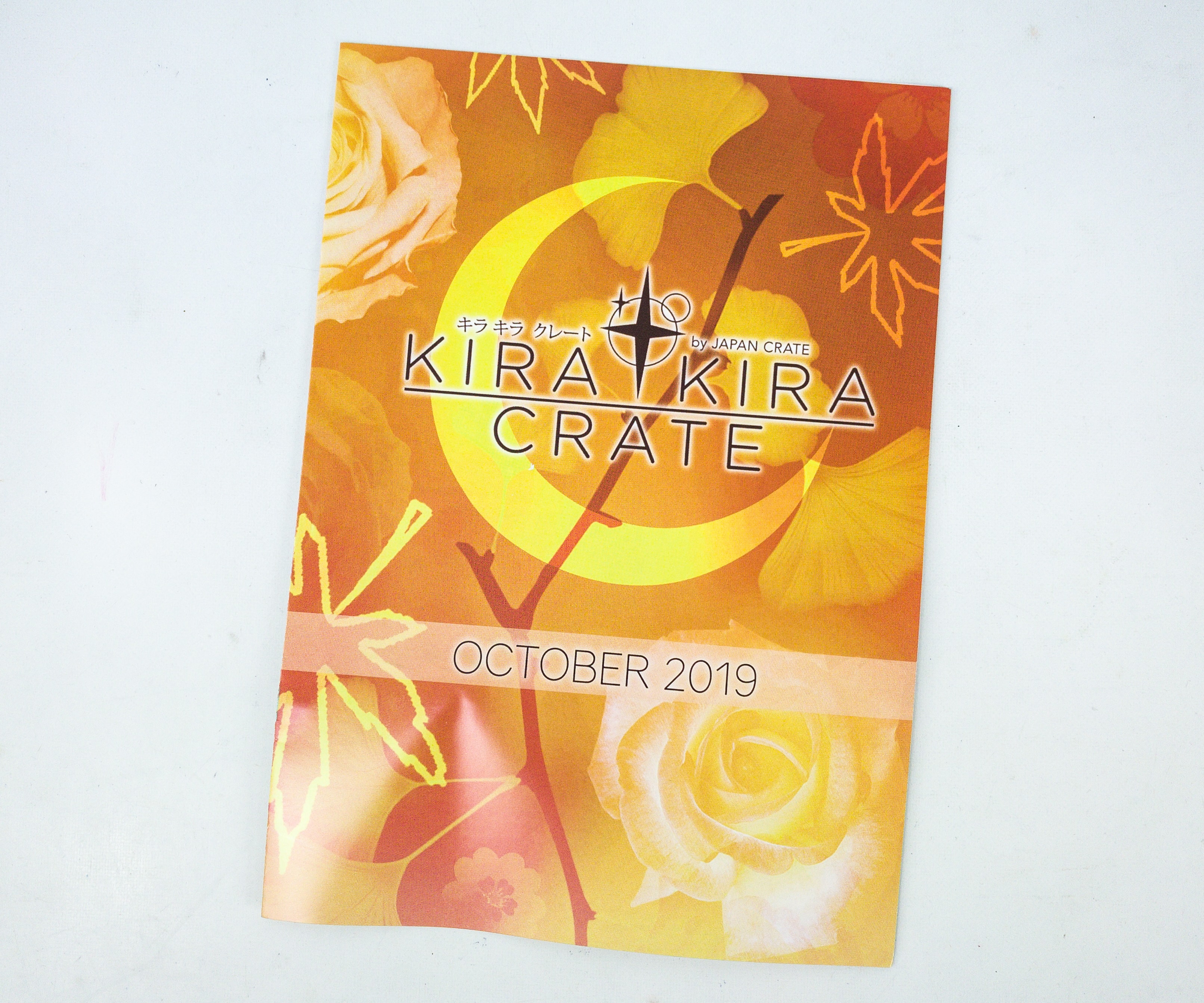 The photo on the booklet is usually related to the month's theme.
This month's theme is Beauty Tricks and Treats!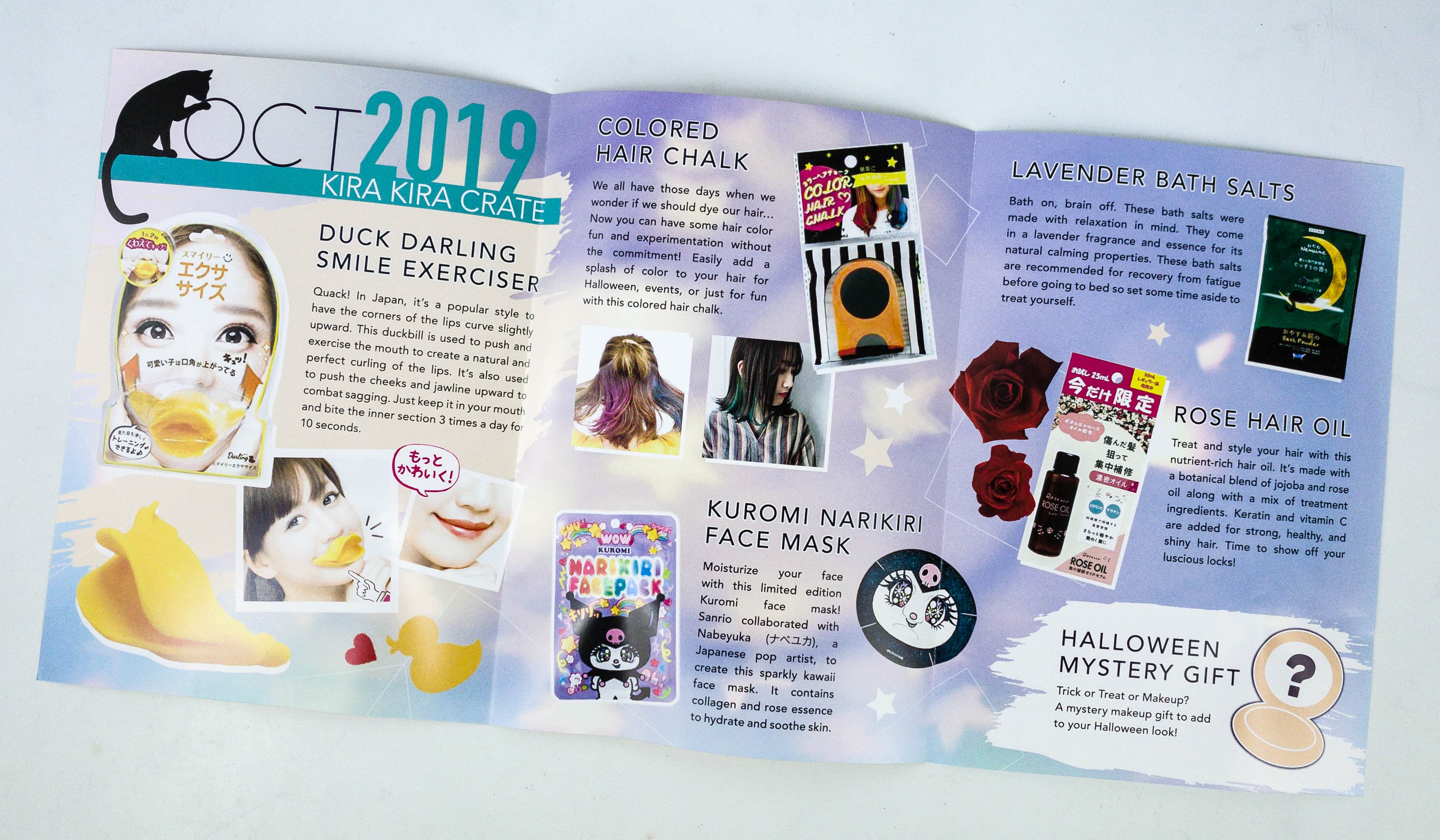 The booklet lists all the products included the box along with individual photos and descriptions.
Everything in my box!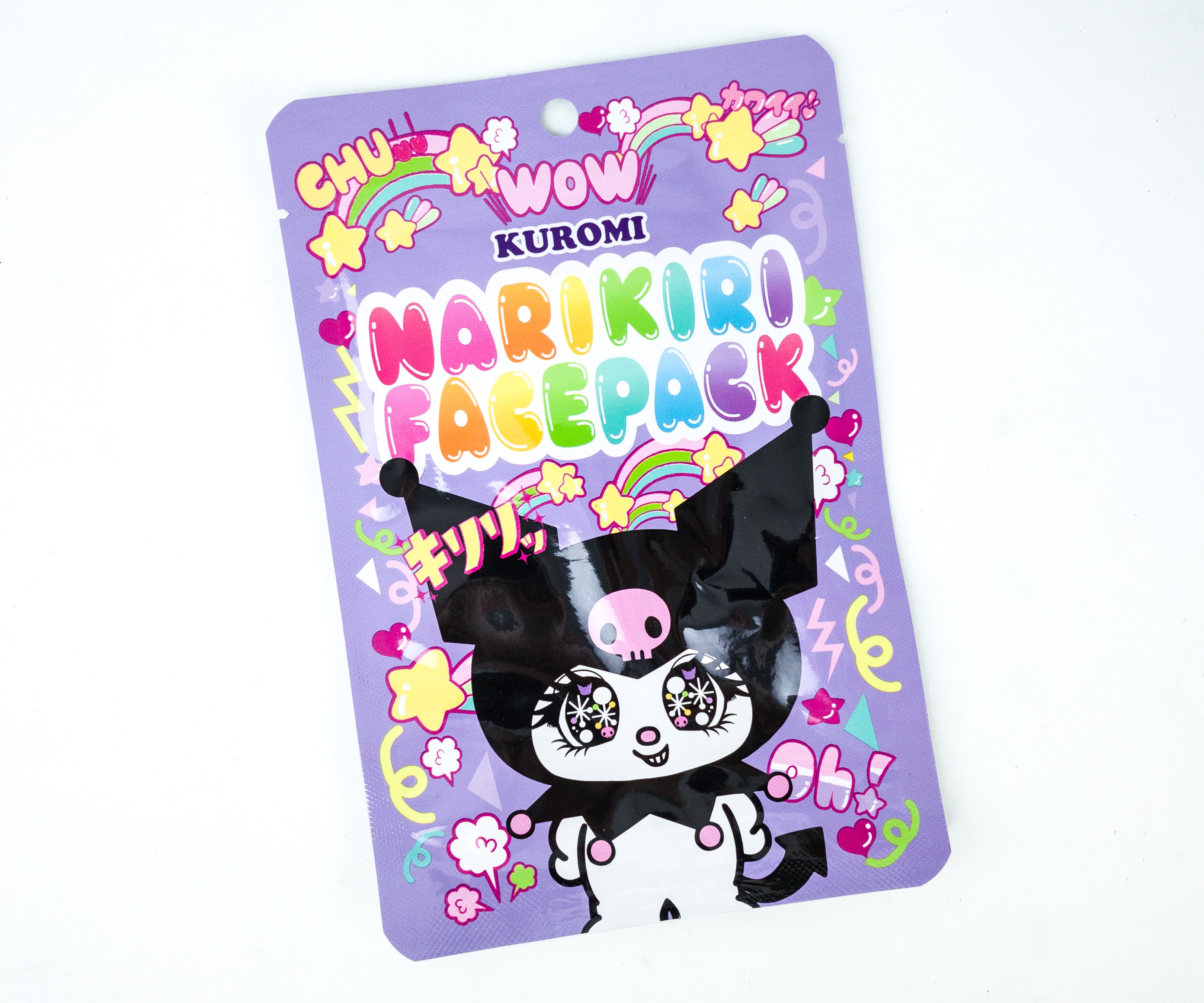 Kuromi Narikiri Face Mask. It's a Sanrio-licensed sheet mask featuring Kuromi, My Melody's rival. It's even infused with a rose fragrance, making it really relaxing to use.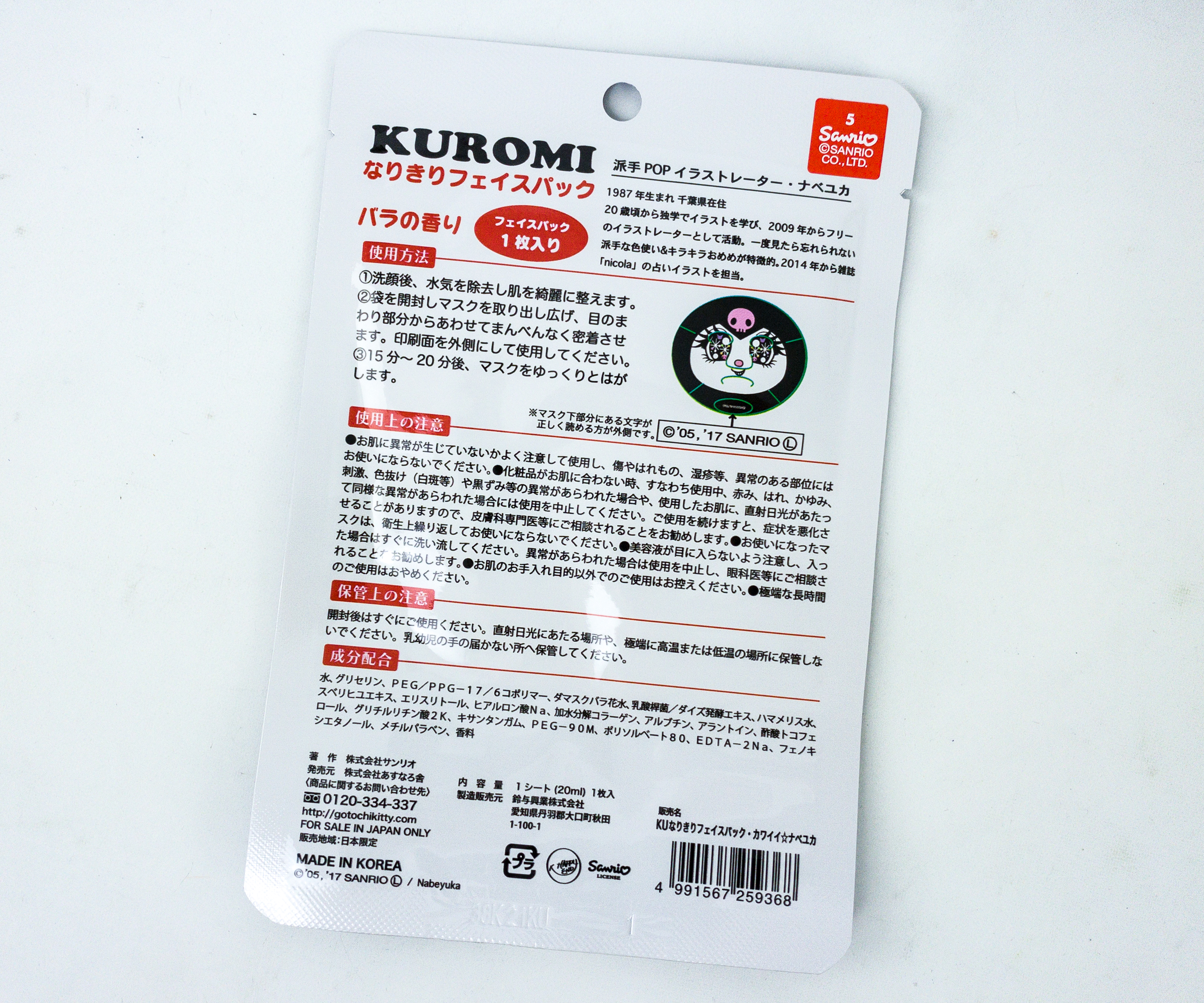 Just like other sheet masks, make sure to wash your face first before using it. Leave it on for 15-20 minutes and you're done. It made my skin feel so moisturized in just a short time, so I really like this sheet mask!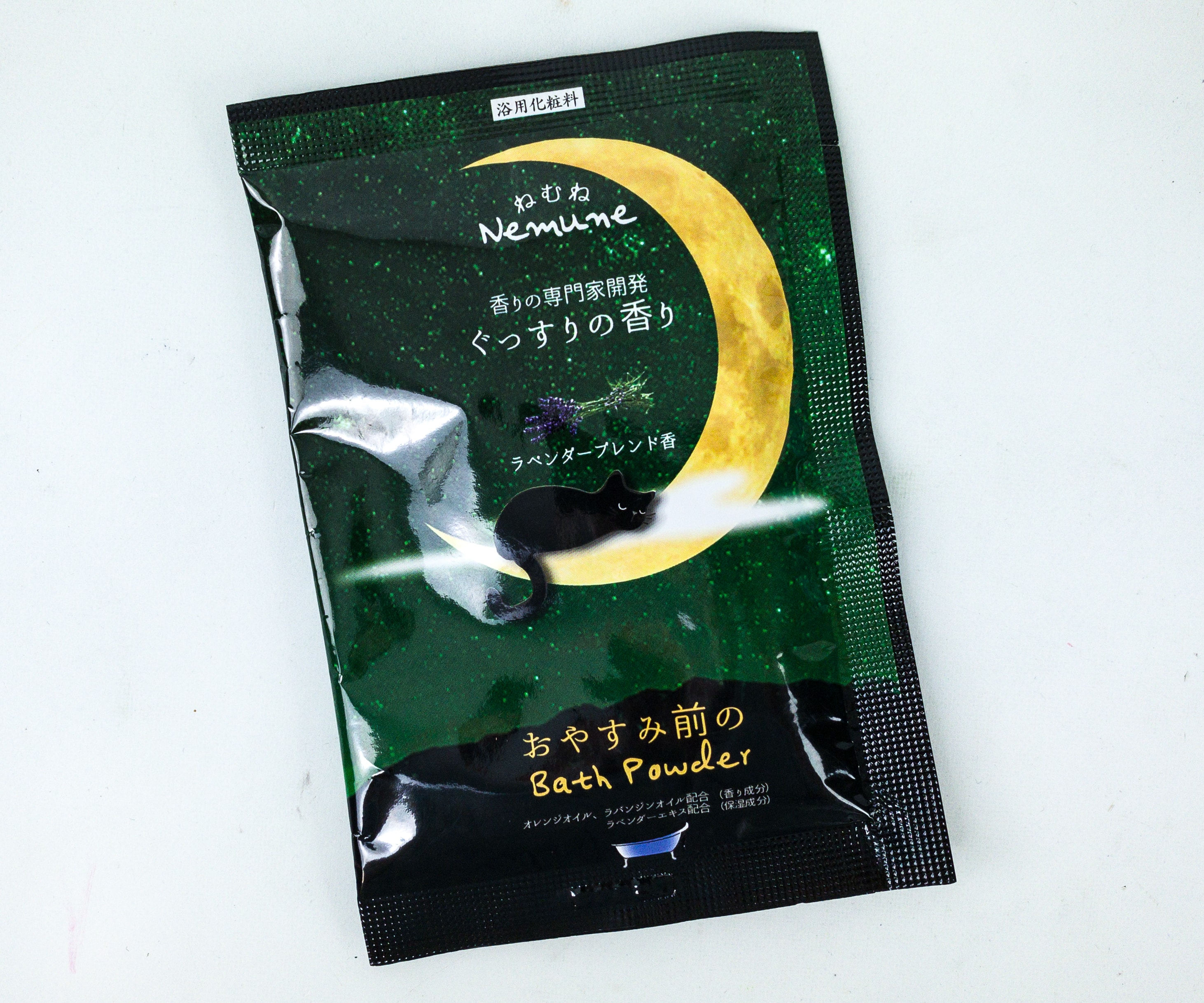 Lavender Bath Salts. Here's another relaxing item, a pack of bath salts! It's lavender-scented and we all know that lavender is ideal for inducing sleep. I used it in my bath before bed and it worked wonders. Too bad I only got one pack, I would've used more.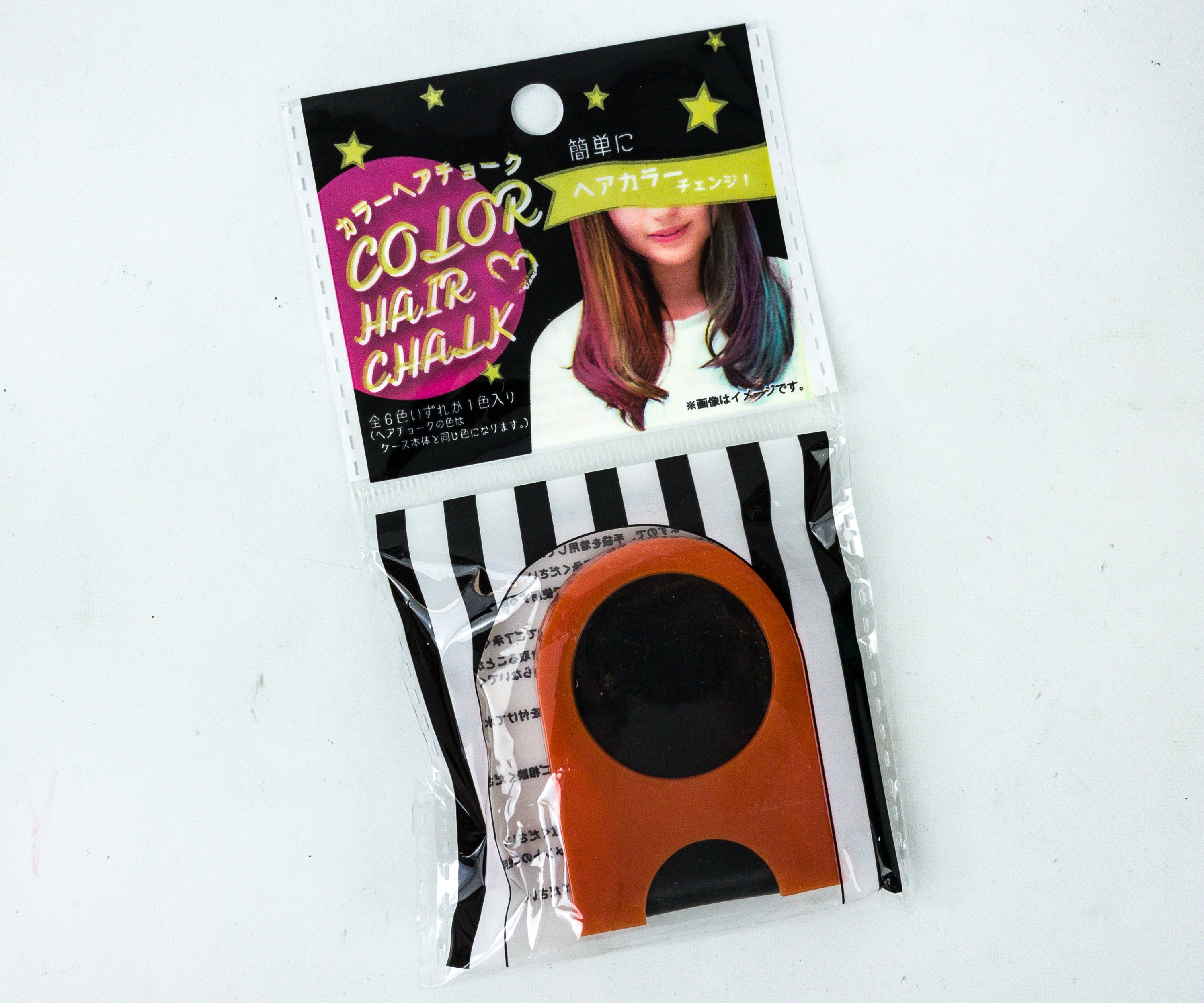 Colored Hair Chalk. Hair chalks are a thing in Japan! It's an easy peasy way of putting color on your hair, although it's only temporary.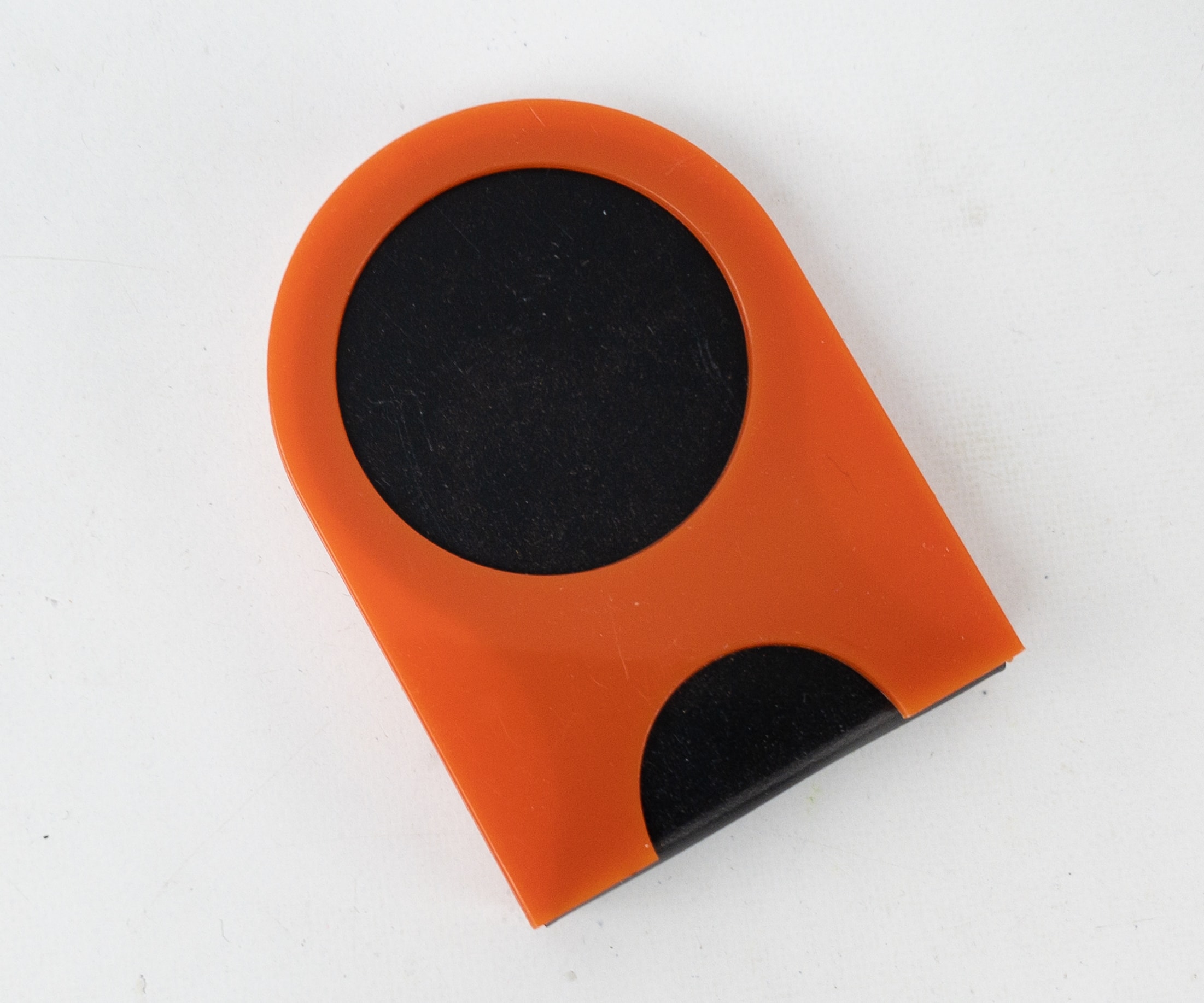 It's not ordinary chalk though! The pigment is inside this clip so it won't transfer on your hands.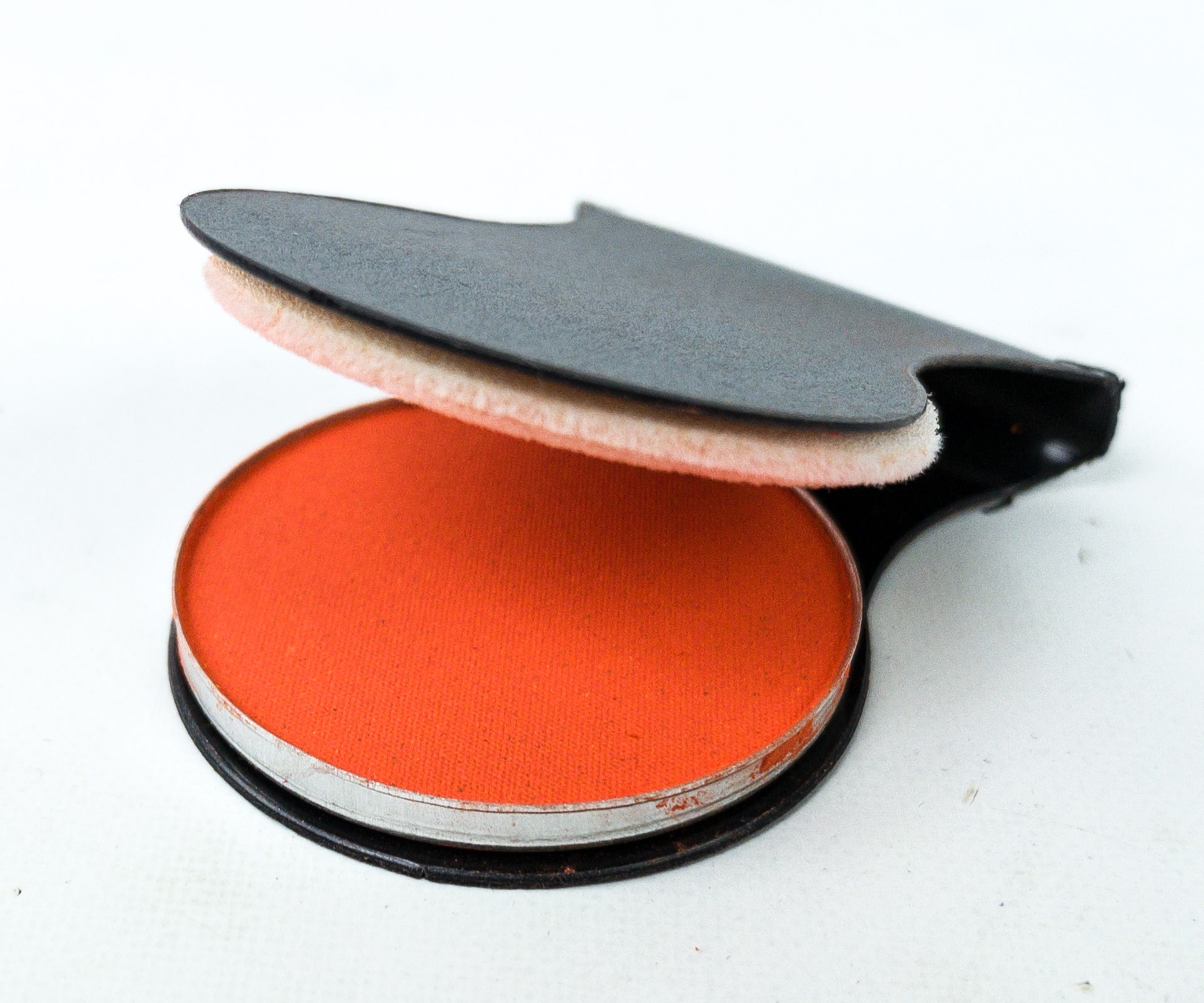 If you press the end of the clip, you'll see the chalk inside. I got it in orange, which is perfect to add flair to my Halloween costume!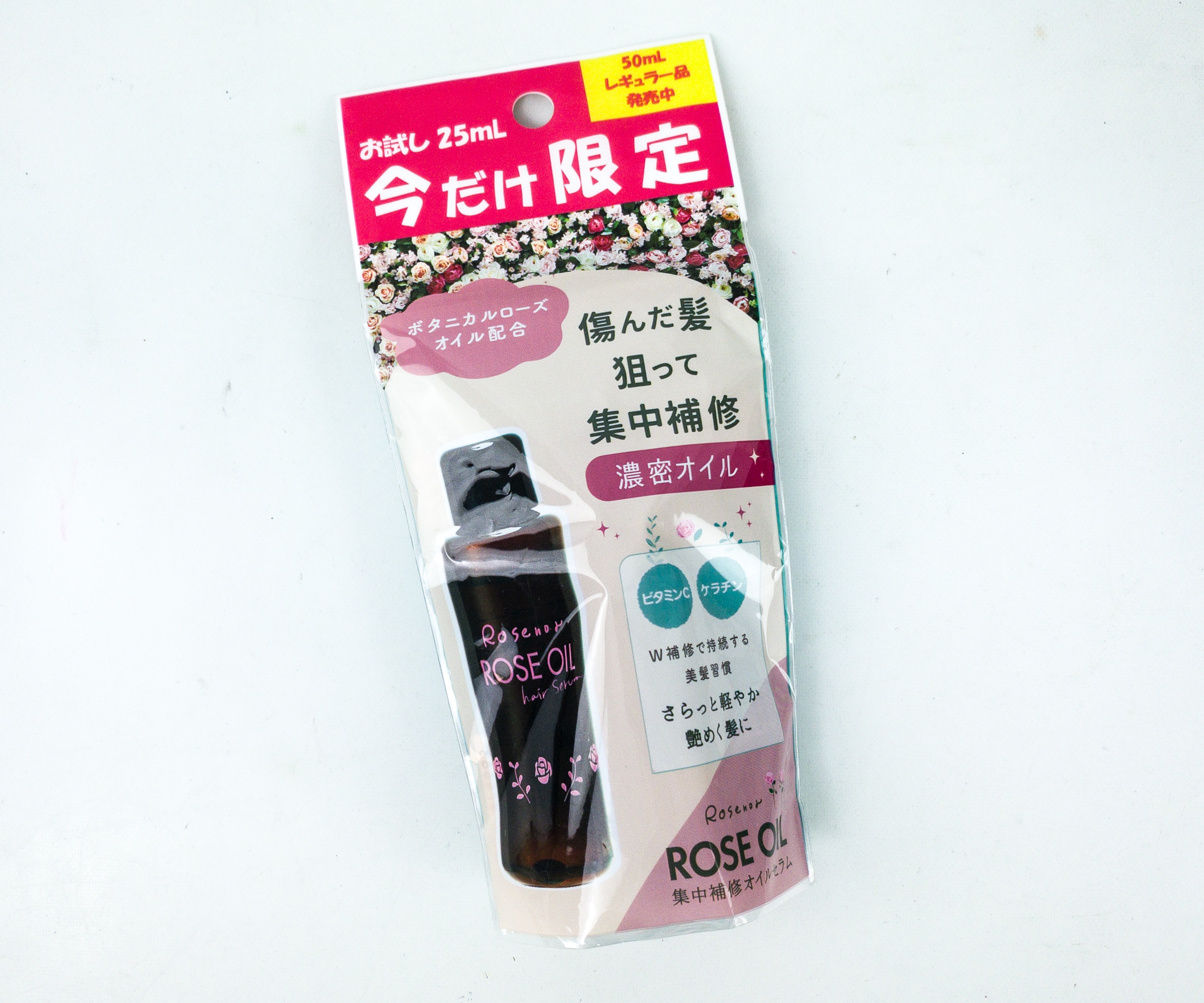 Rose Hair Oil. I also got something for my hair, a rose oil packed with nutrients to keep my hair smooth, soft, and tangle-free.
Aside from rose oil, it also contains jojoba oil, keratin, and vitamin C which are also hair-friendly.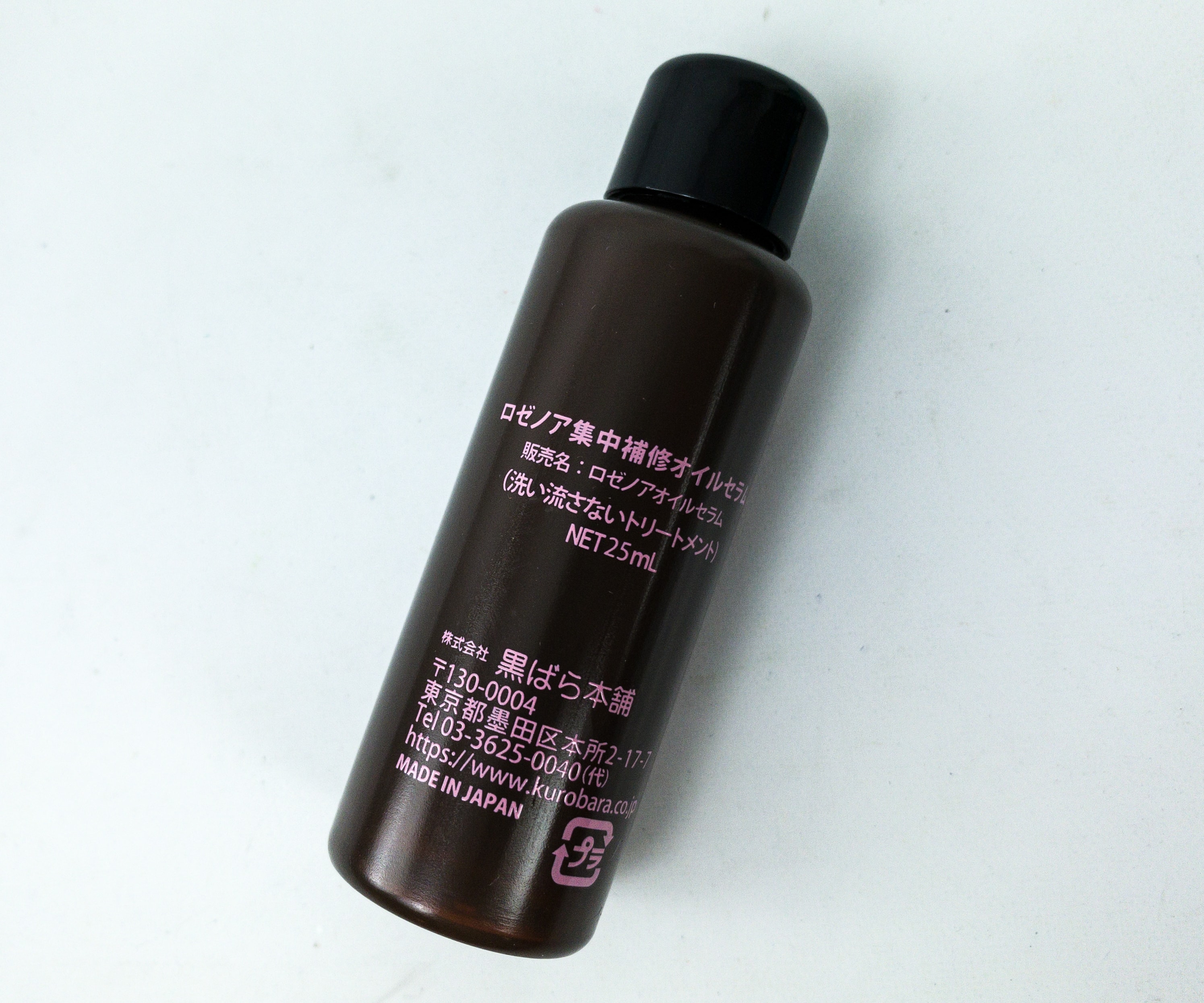 You can use it whether as a treatment or for styling. It surprisingly feels light on my hair, and I loved that it didn't weigh my hair down. The oil didn't turn sticky on my hair either.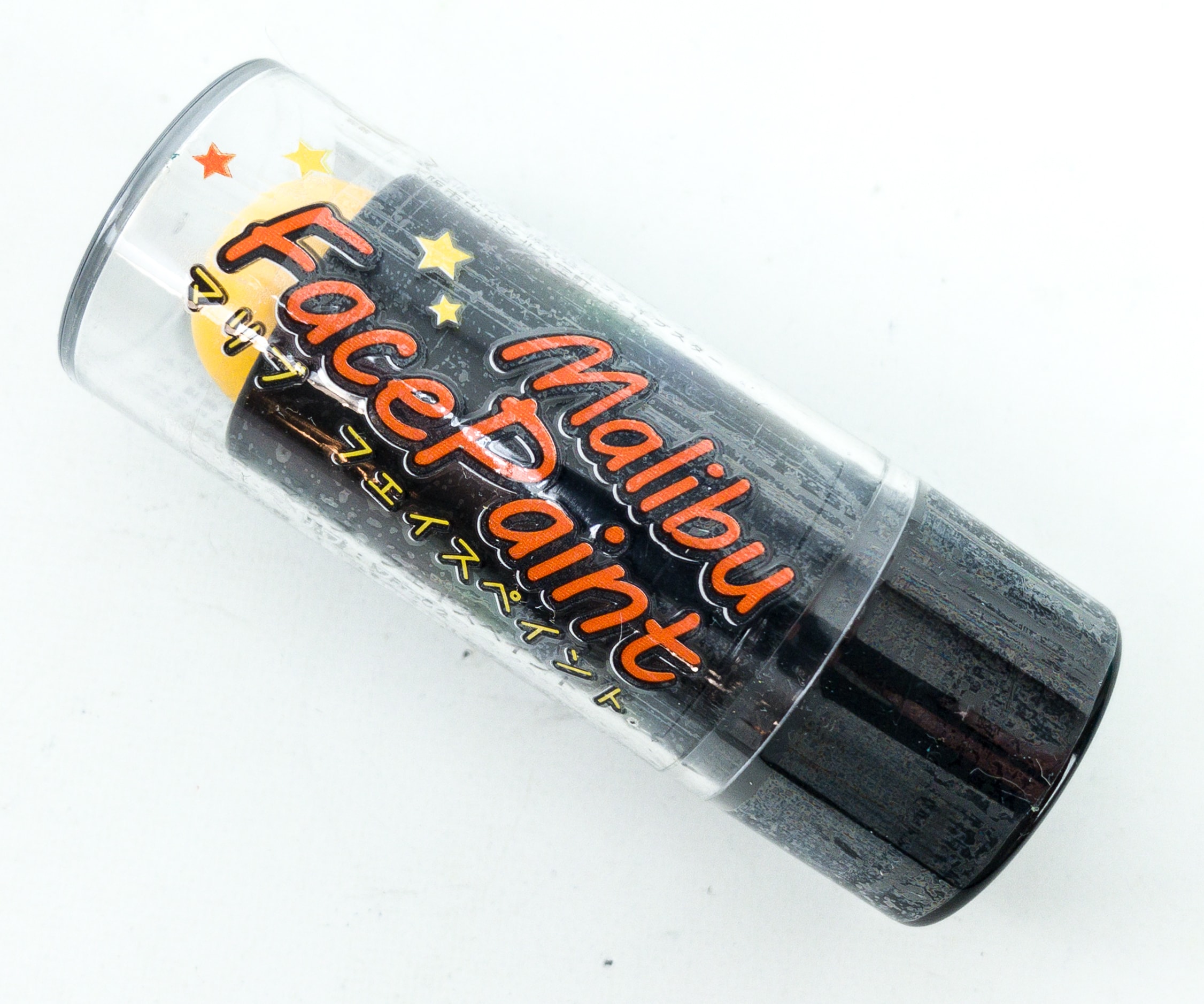 Malibu Face Paint. Halloween is a nice excuse to do some face painting. I got one perfect for that purpose, a skin-friendly face paint on a stick! It's this month's mystery gift!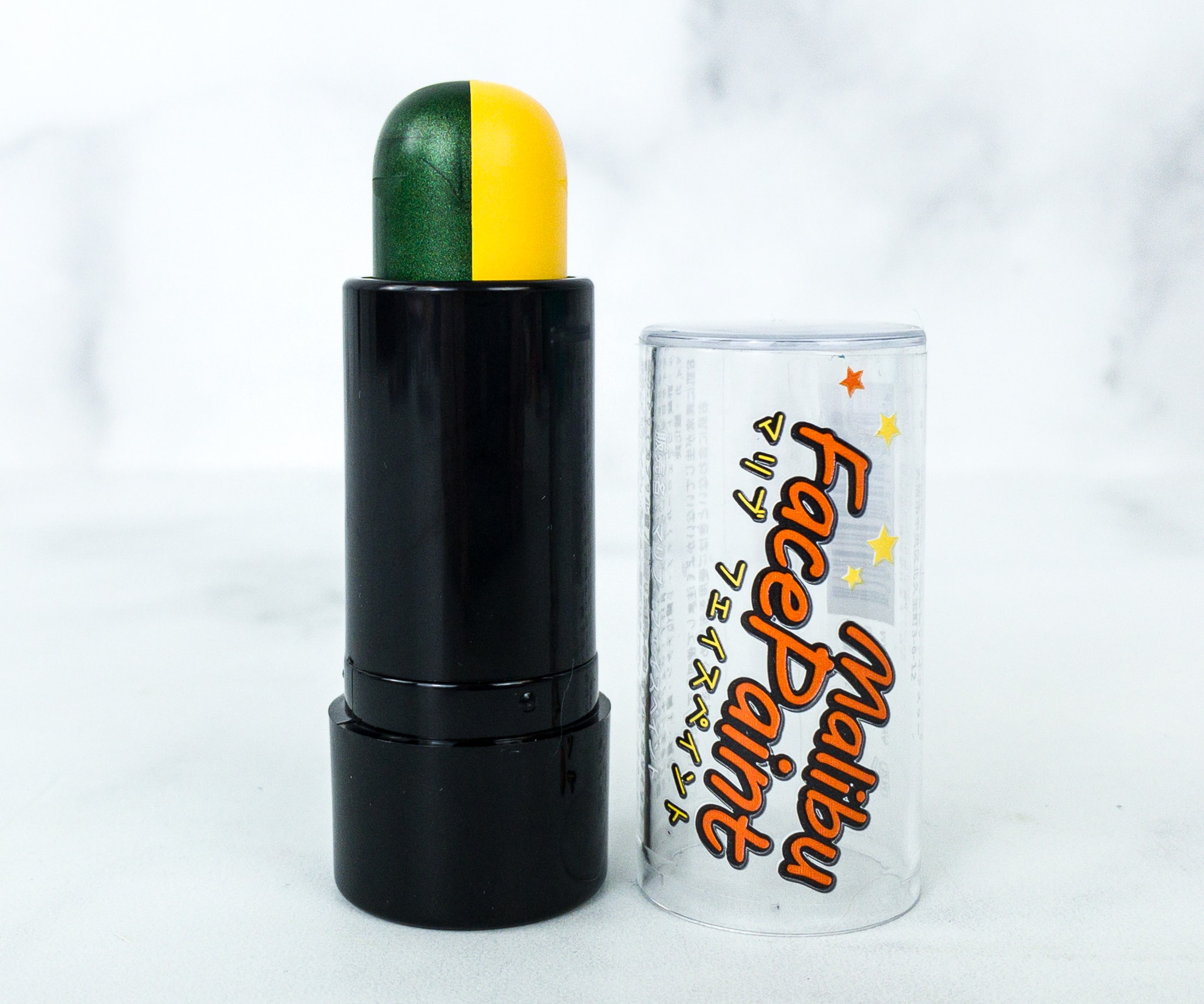 It has two colors! One half is a shimmery green, and the other half is yellow. It glides smoothly on the skin and it didn't irritate my skin either.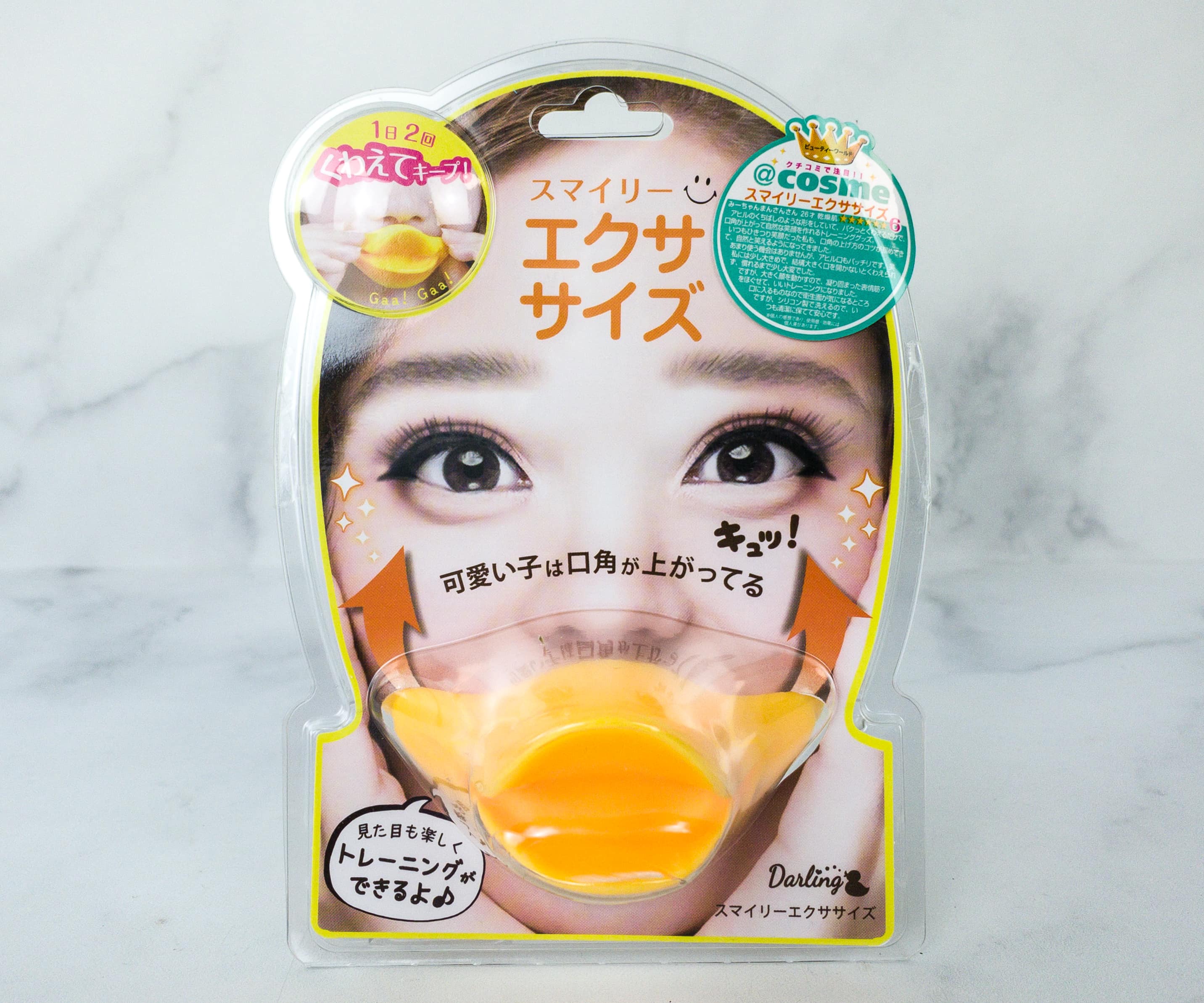 Duck Darling Smile Exerciser. This is such an amusing beauty tool from Japan! It's called a "smile exerciser" and shaped like a duck bill.
The packaging includes instructions with photos on how to use the tool.
It does look like a duck bill. It's even in yellow so it reminds me of Donald Duck!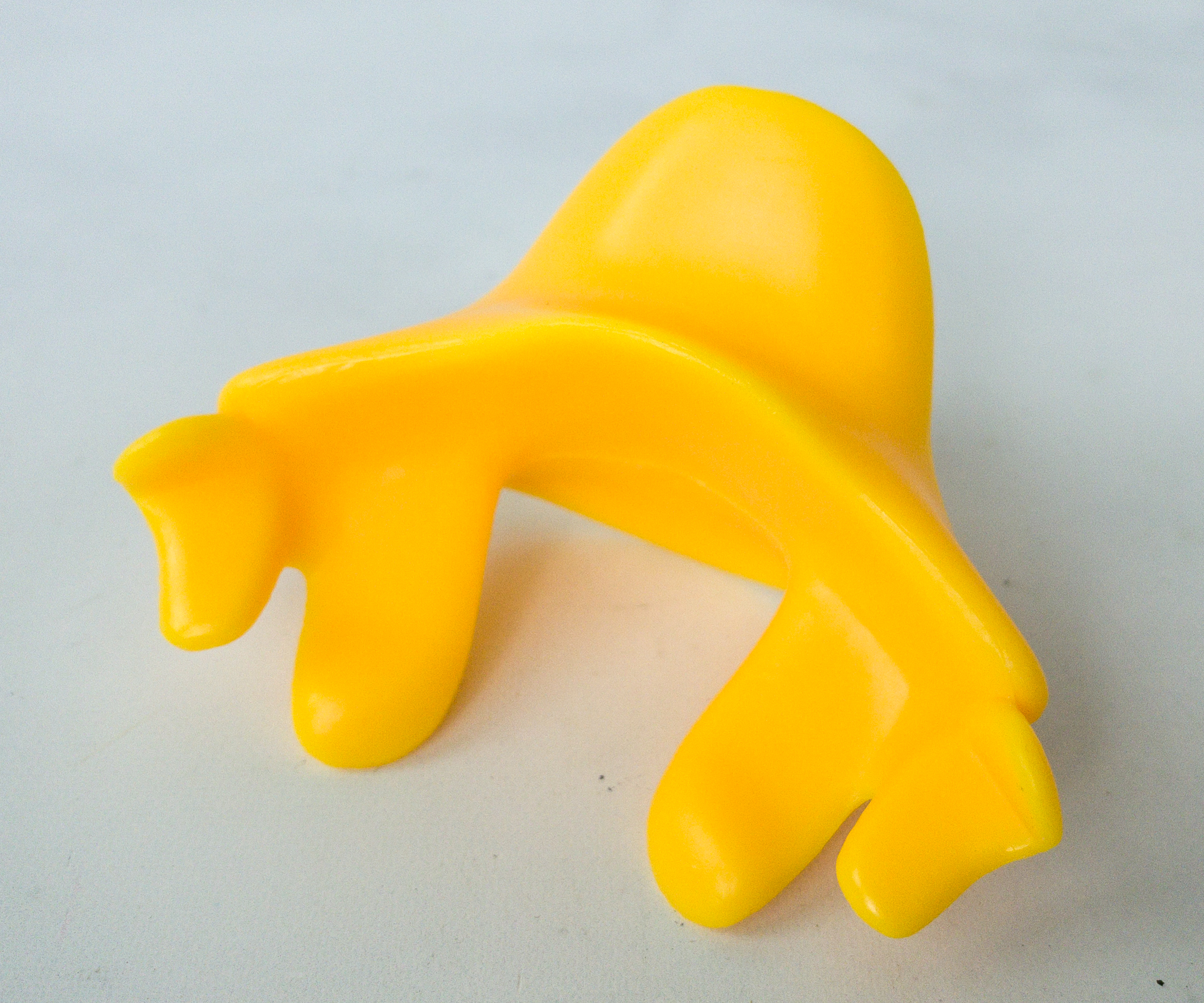 Having lips curved slightly upward is a trend in Japan, and this duck bill is created for that purpose. To use, keep it in your mouth and bite the inner section.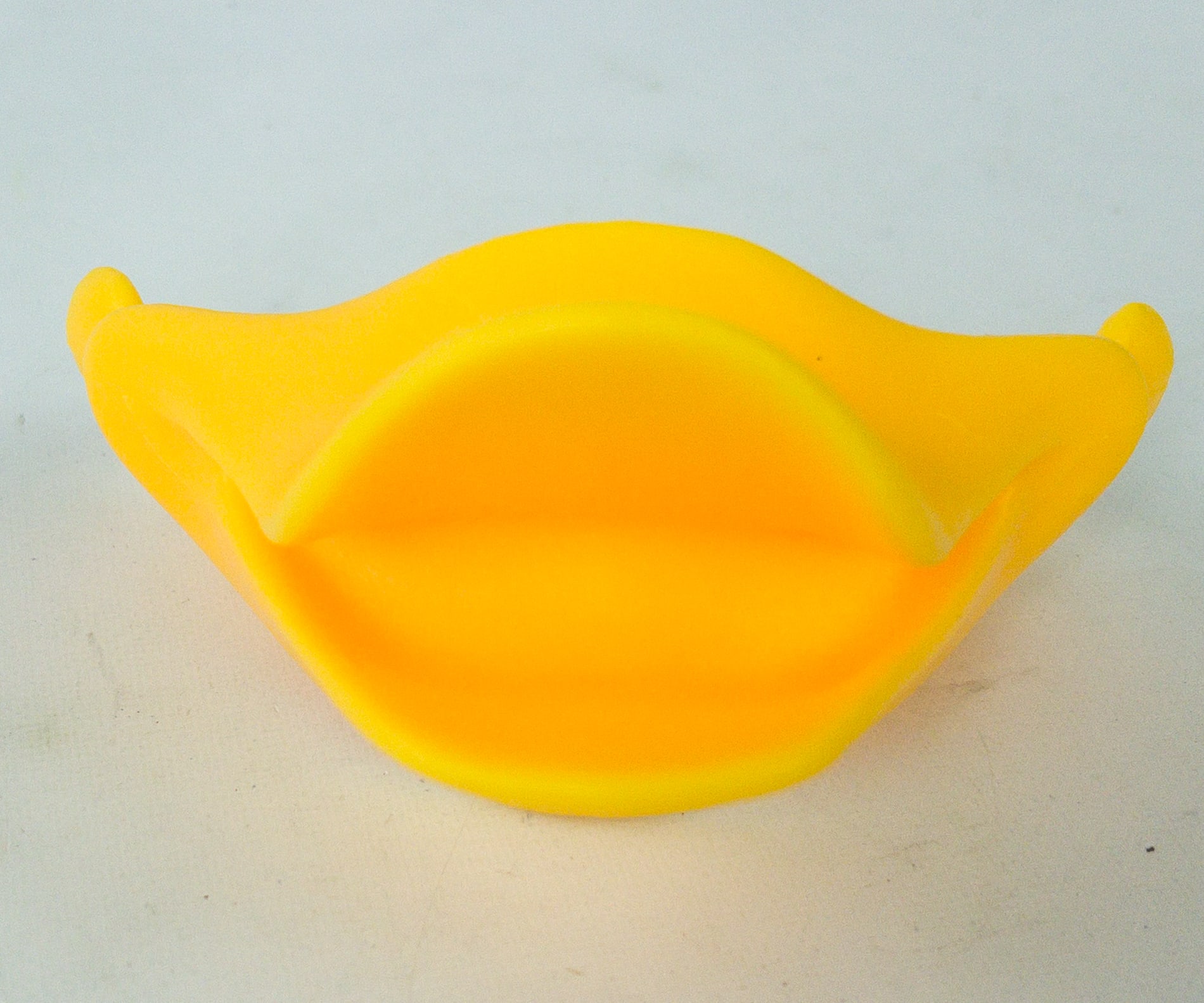 It's recommended to be used 3 times a day.
Kira Kira Crate is a wonderful subscription of Asian beauty products! Every month, they introduce me to new and unique items curated around fun themes. The October box is all about Halloween and I'm pretty much satisfied with the inclusions that I can use along with my Halloween costume. There's a well-pigmented hair chalk that doesn't transfer on your hands, plus a face paint in stick form for less mess! The smile exerciser might not be everyone's cup of tea but it's still a fun inclusion. If you're also interested in Asian beauty items, this subscription always delivers a great variety, making it worthy of a try!
Did you like this month's items? Let us know in the comments!