JoahBox is a monthly K-beauty subscription box that sends handpicked Korean beauty products. Each box contains 4 to 5 authentic beauty products that might include makeup, skincare, nail care, and beauty tools, with occasional bonuses. Shipping is free WORLDWIDE. Subscriptions start at $33 per month. If you want a one-time box, they also offer it for $35.95.
The items you'll find in JoahBox are "real size" – no dinky samples!
DEAL: Get 10% off your first box. Use coupon code HELLOJOAHBOX.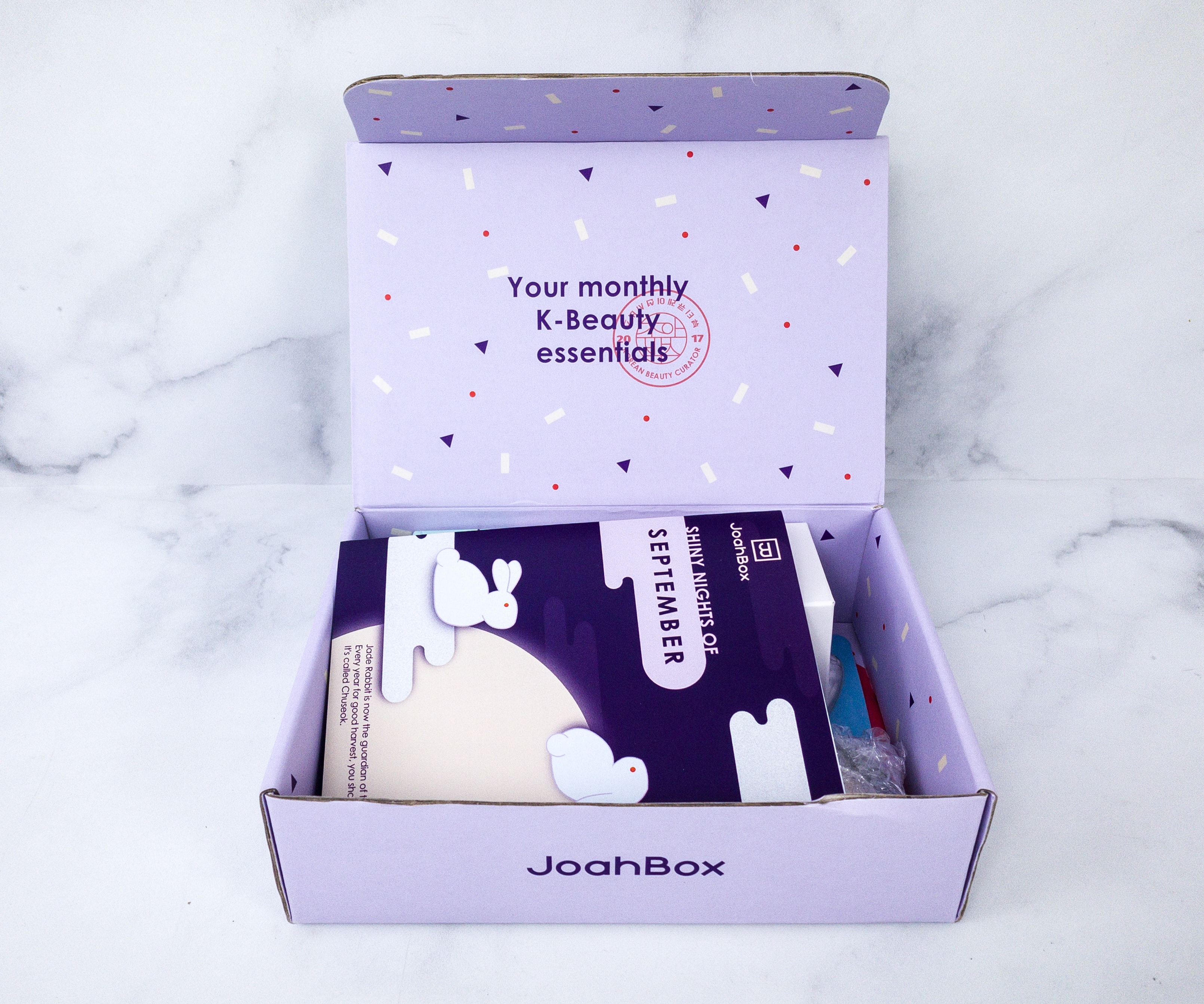 The box design leveled up! It's now in lilac, with JoahBox branding on the exterior and cute prints on the interior.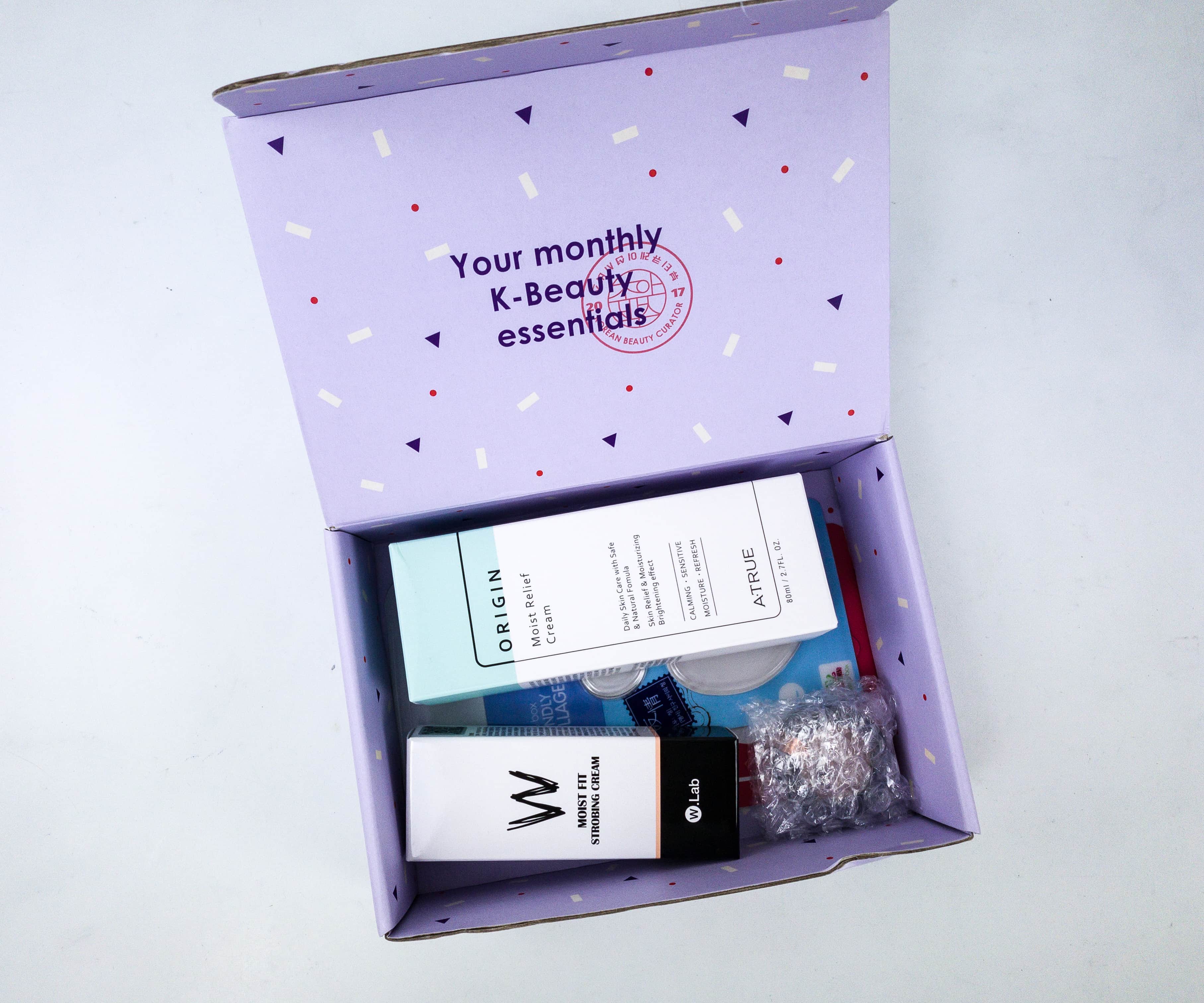 Joah literally translates to "like" in Korean.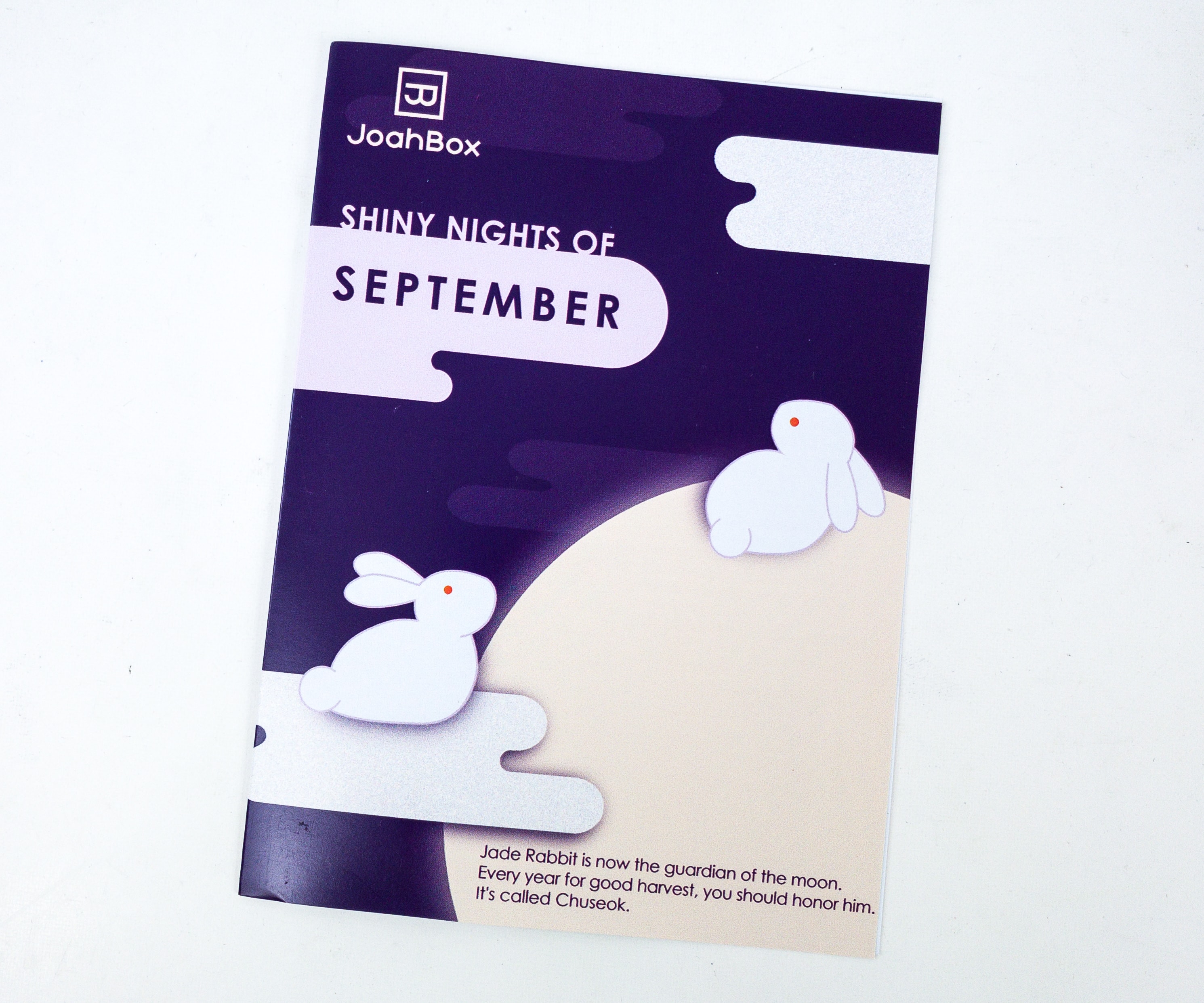 This month's theme is Shiny Nights of September.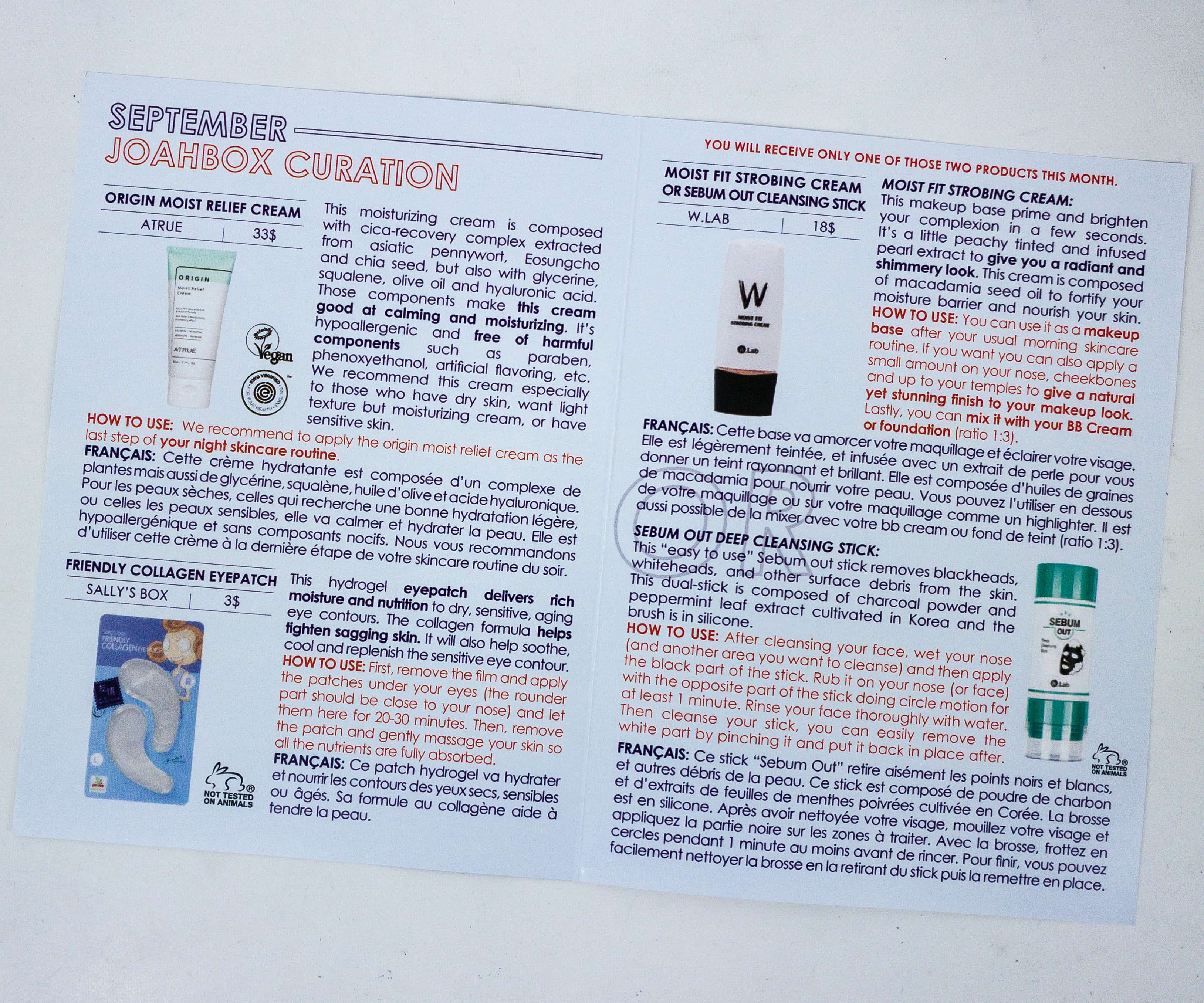 The pamphlet lists all the items inside the box, with instructions on how to use it, variations, and tips.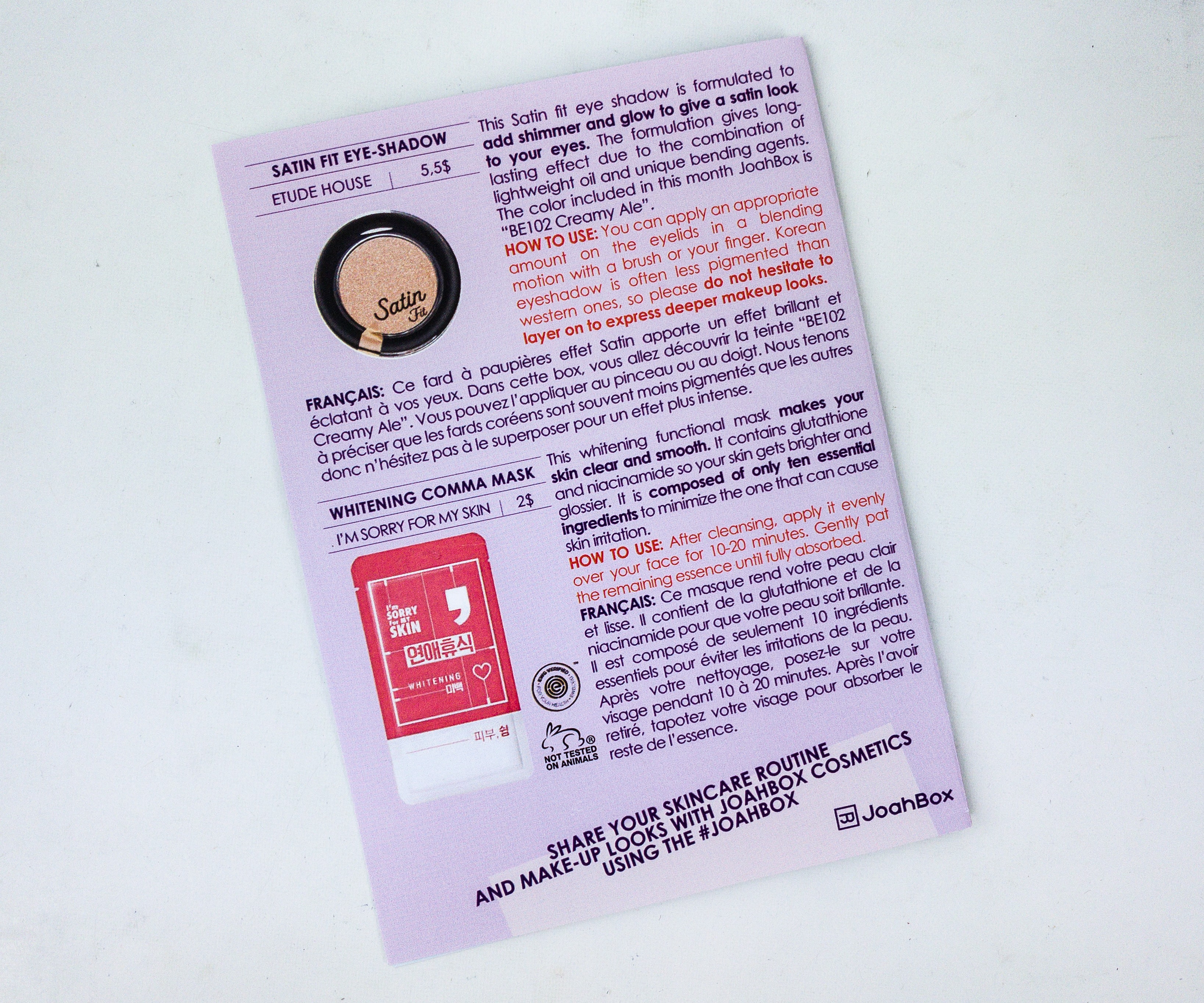 They also encourage subscribers to share their JoahBox photos on social media using #JoahBox.
When you sign up for JoahBox you'll fill out a short and sweet customization survey including whether you are interested more in makeup or skin care, your skin type, and your skin tone:
Everything in my box!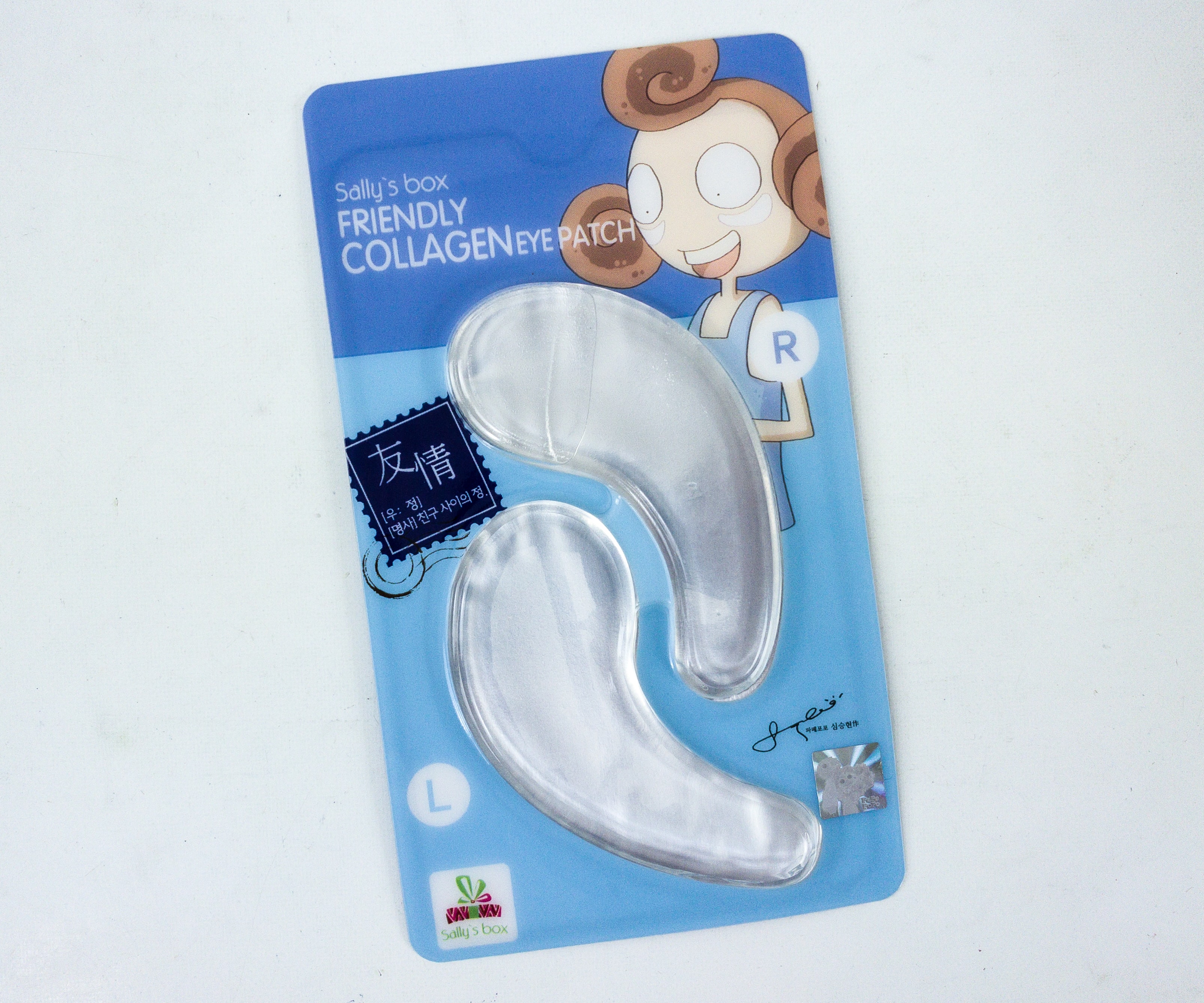 Friendly Collagen Eyepatch ($3) Eyebags are always a bummer, and thankfully there are eye patches like this one that easily relieves my under eyes and keeps me looking fresh.
Made especially for dry and aging skin, these patches are infused with collagen to deliver moisture and even to tighten your under eyes. They feel cool and refreshing when applied!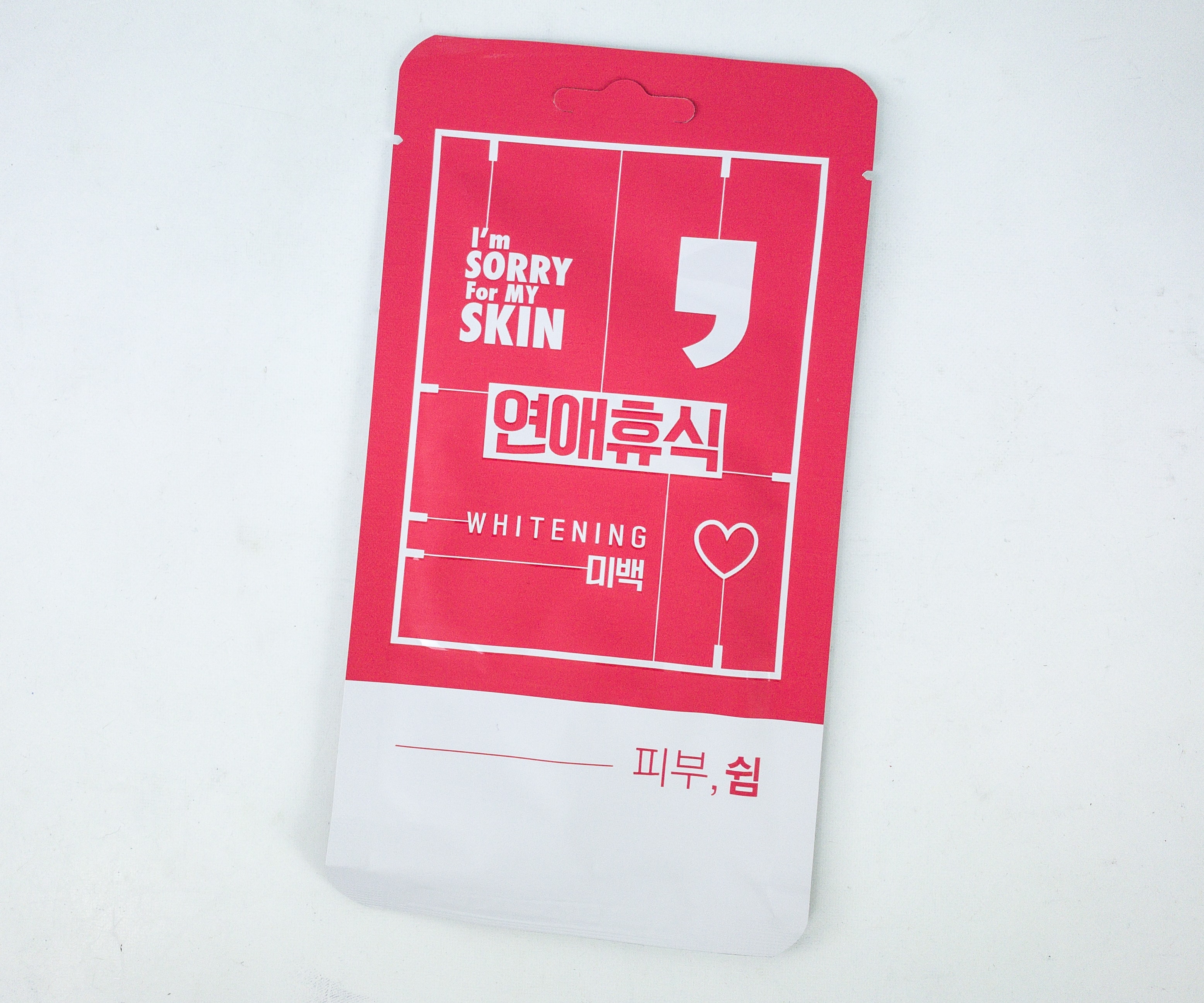 Whitening Coma Mask ($2) This sheet mask is infused with glutathione and niacinamide, which helps in brightening your skin and keeping it smooth and younger-looking.
The sheet mask was thick enough, so it doesn't easily rip. It was also soaked with a lot of essence that smelled so good.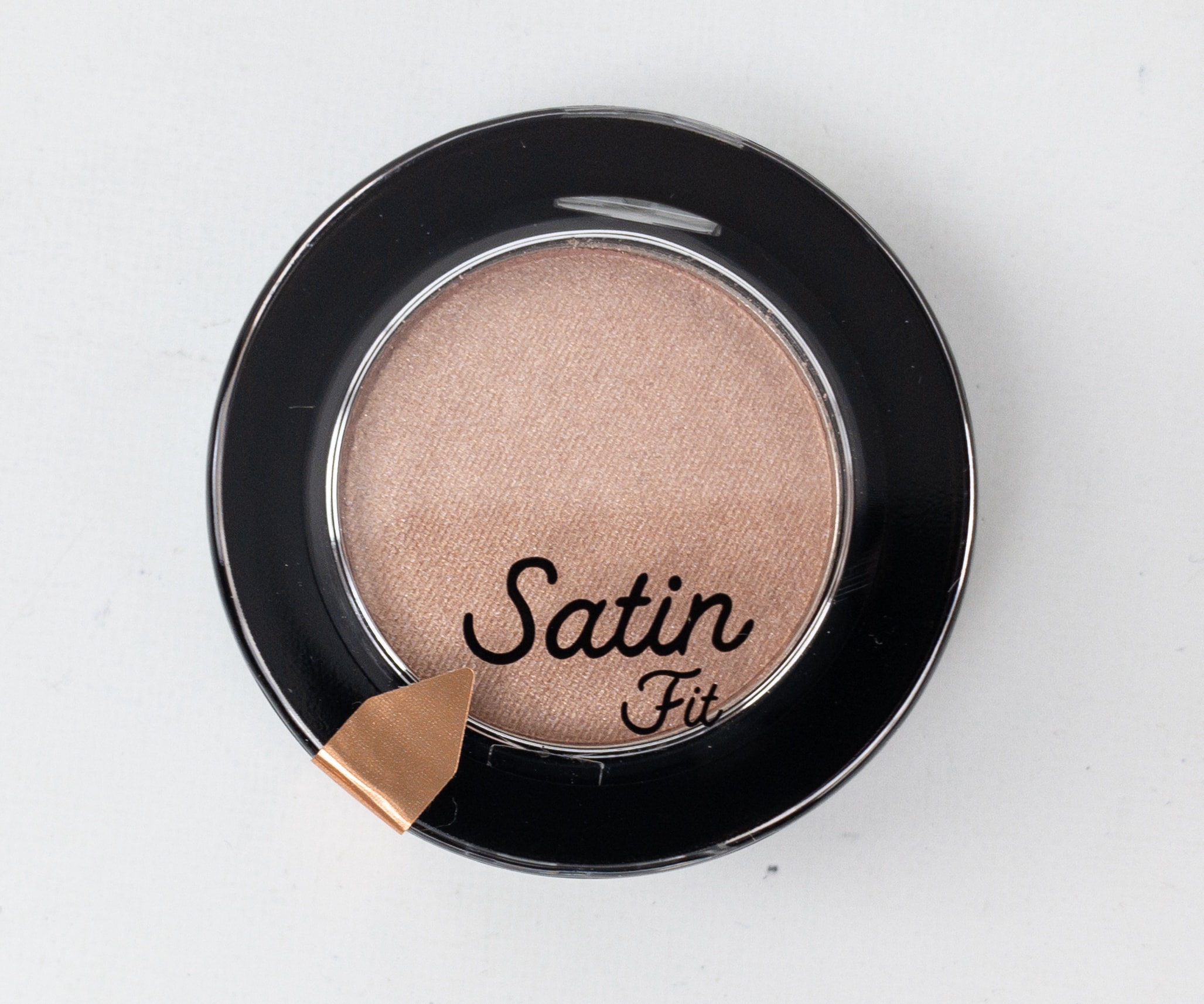 Satin Fit Eyeshadow ($5.50) All subscribers will get the eyeshadow in Creamy Ale. It lived up to its name, as it left my lids with a satin finish.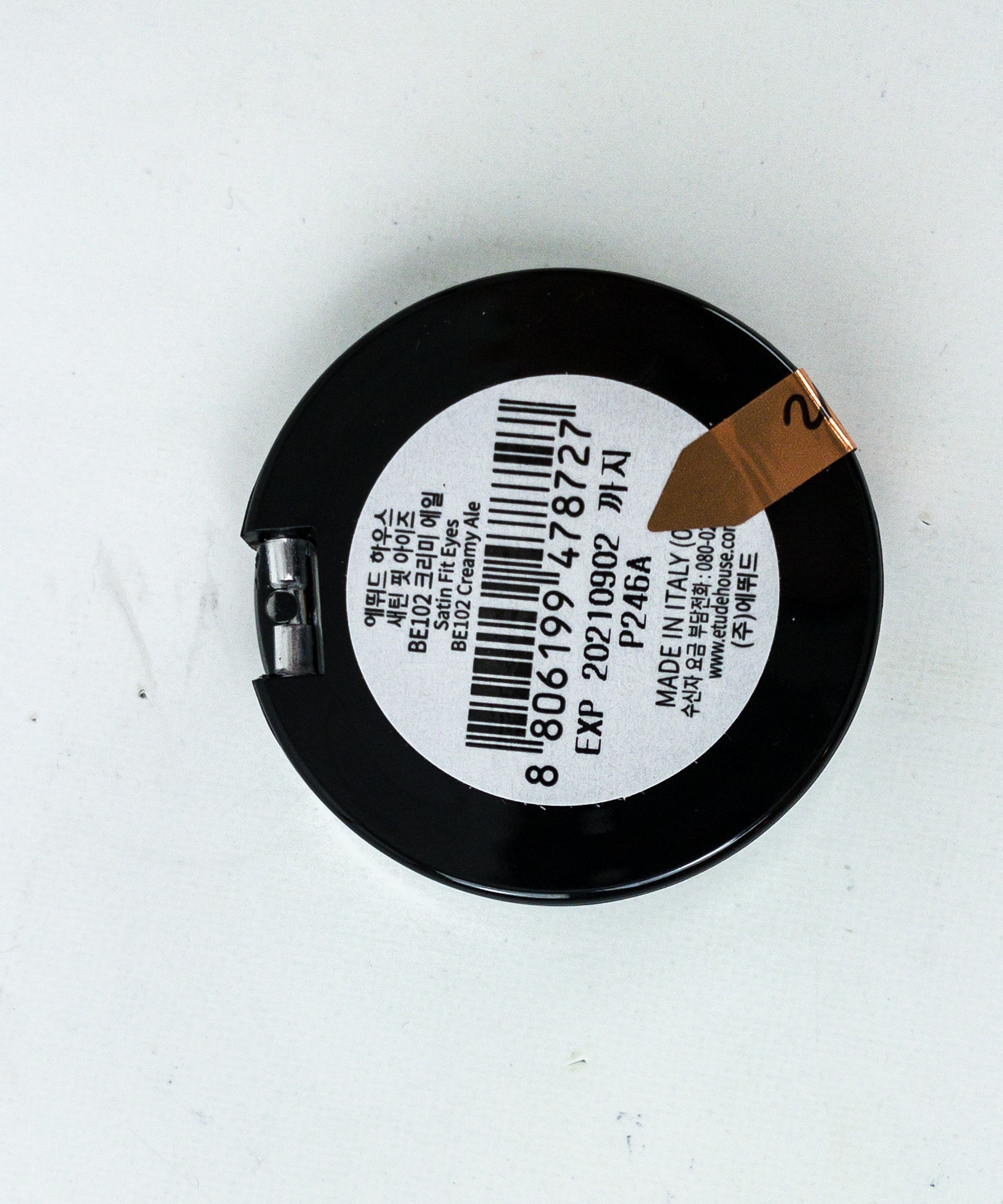 The color is subtle, but it's buildable so you can go from natural to all glammed up in no time.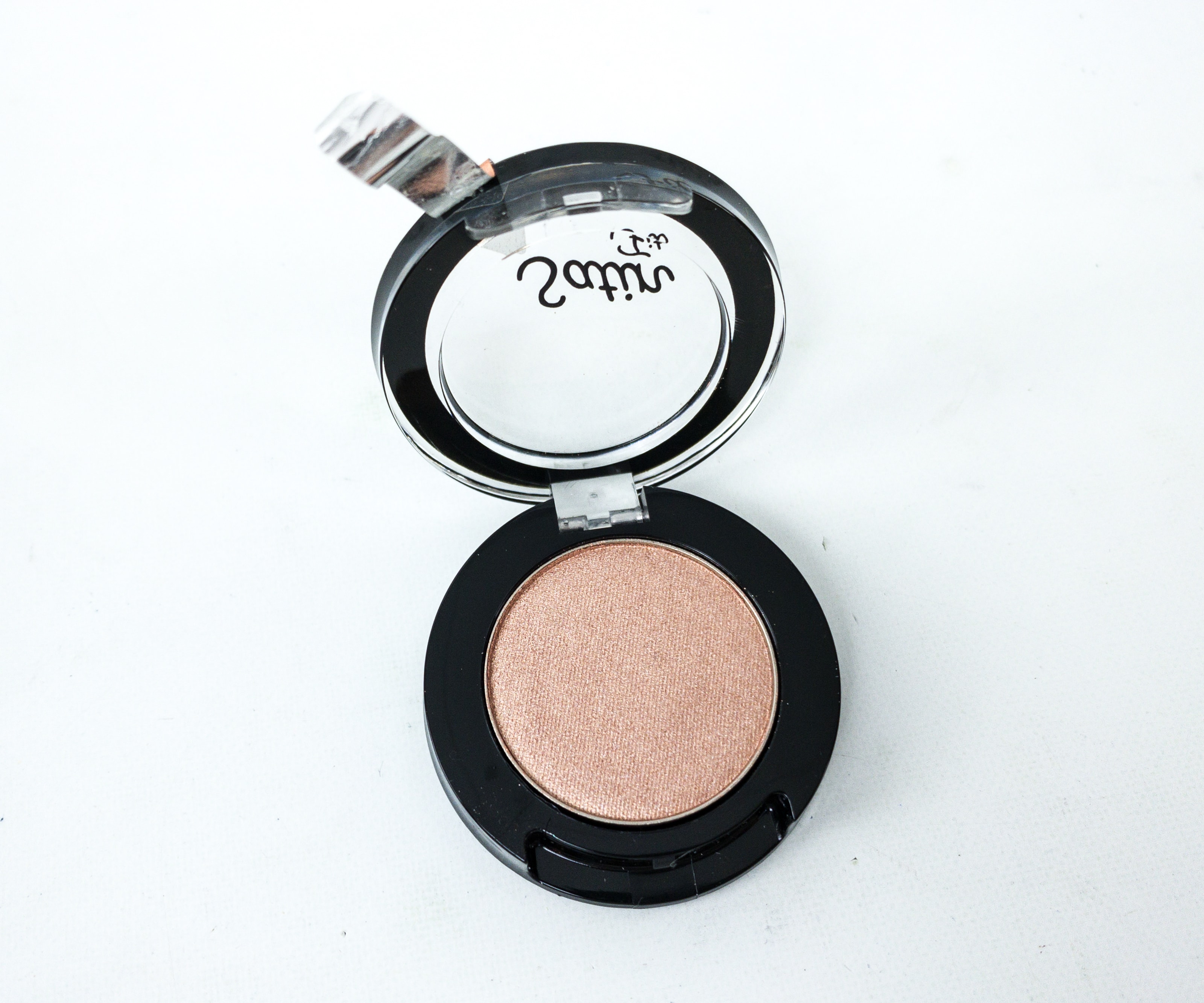 This eyeshadow blends seamlessly and feels light on my lids. It doesn't dry up my skin either.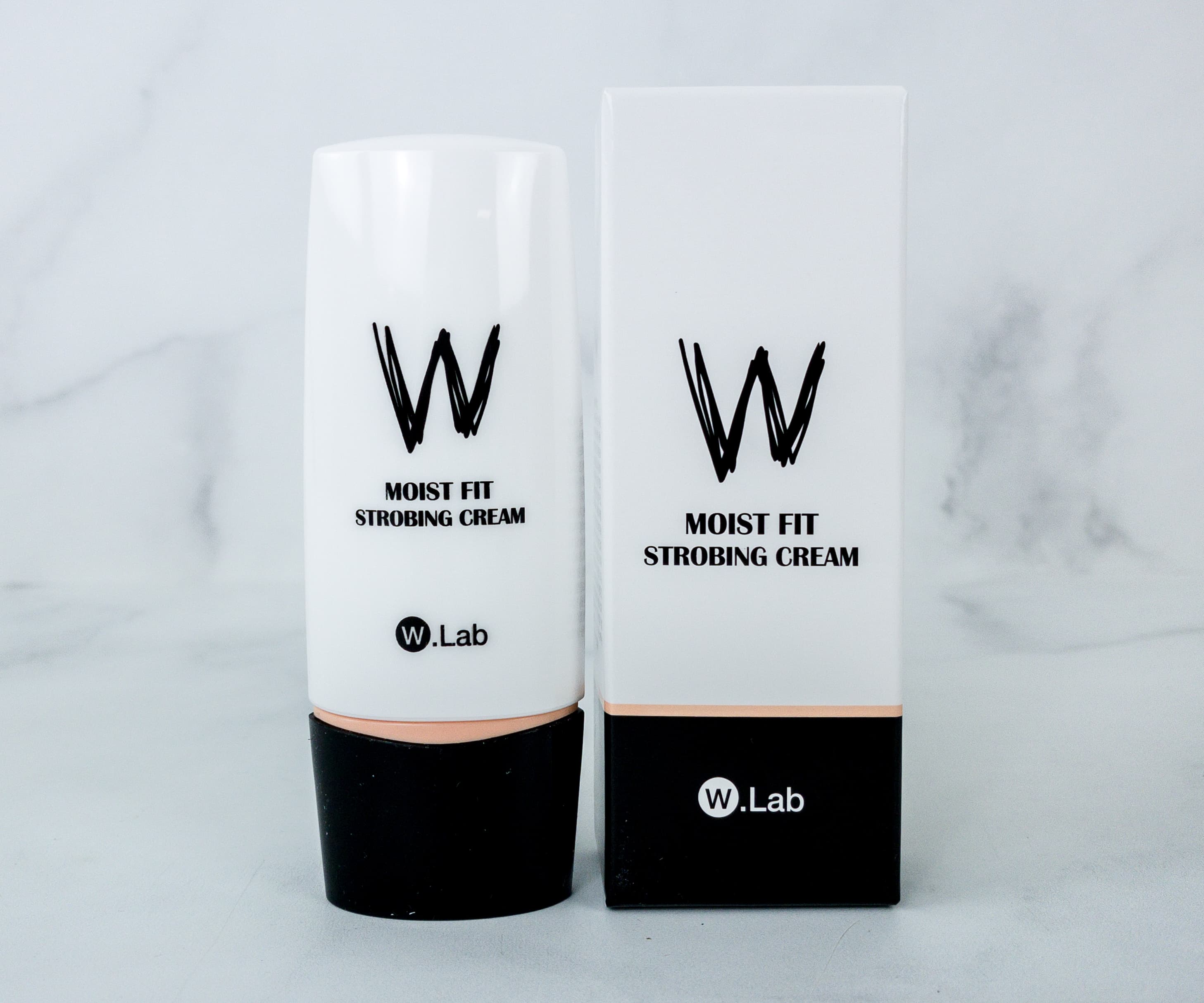 Moist Fit Strobing Cream ($18) Subscribers will receive this OR Sebum Out Cleansing Stick. I like this strobing cream, it's a fool-proof way of giving your skin an instant glow. Also, there's no mess involved because it comes in stick form.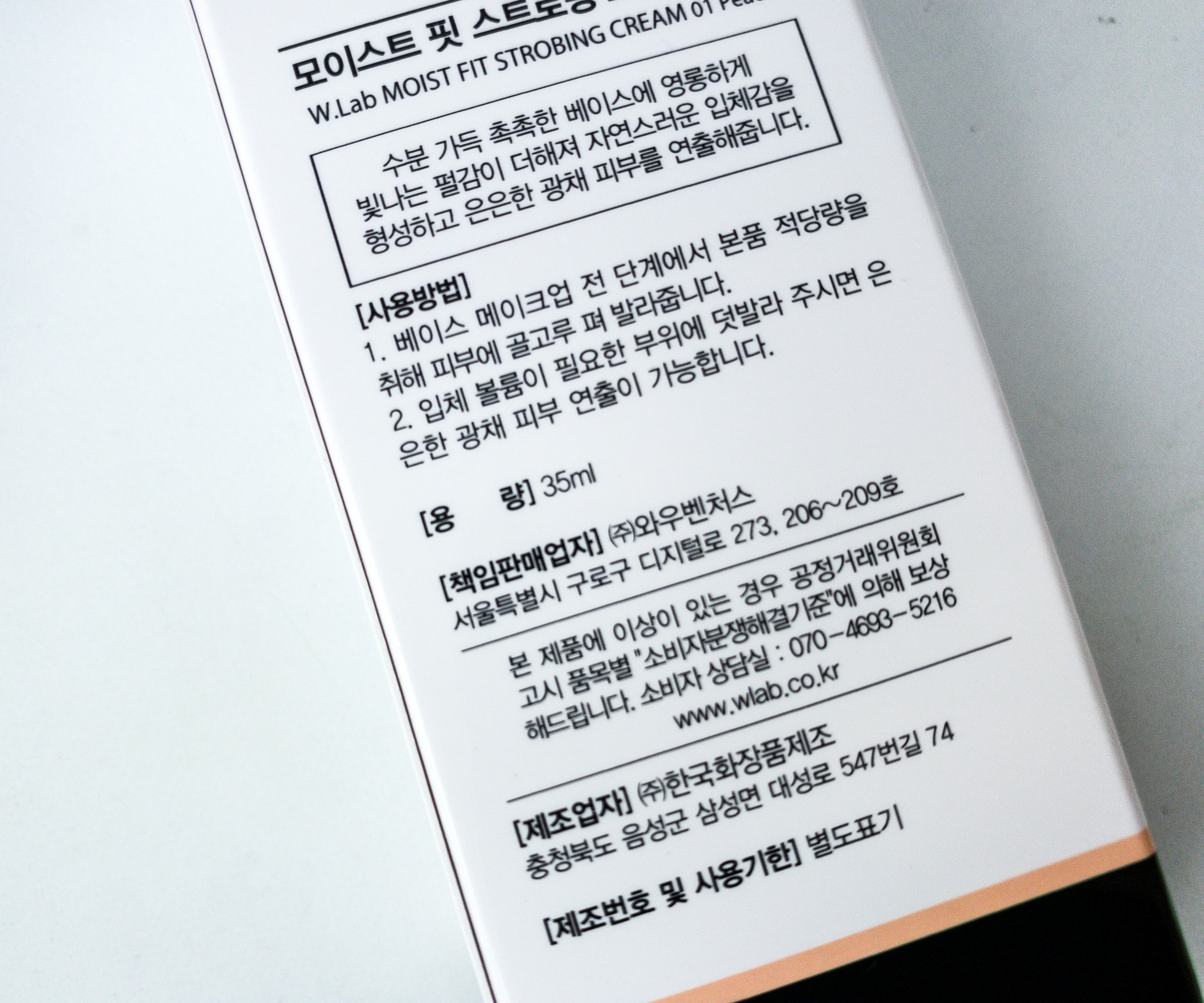 You can apply it on your skin as a primer or makeup base for a complete glowing look or only on your nose, cheekbones and temples for a subtle highlight. It's peach-tinted, but it's really subtle and not overpowering.
Origin Moist Relief Cream ($33) Ideal for dry and sensitive skin, this moisturizing and soothing cream is hypoallergenic and free of toxic substances. It's lightweight but intensely hydrating. I love how luxurious it feels on my skin. It's ideally used at night before bedtime! I have no problems because it sank quickly in my skin and didn't leave any trace of grease.
JoahBox delivers the best in Korean skincare and beauty every month! This month's curation is filled with useful stuff to keep my skin glowing and hydrated. I love the moist relief cream, it's exactly what I need for my nighttime skincare routine. Another favorite is the strobing stick, which adds a touch of youthfulness in my everyday makeup. It's a great box overall! I can't wait for the next one already!
What do you think of this month's JoahBox?