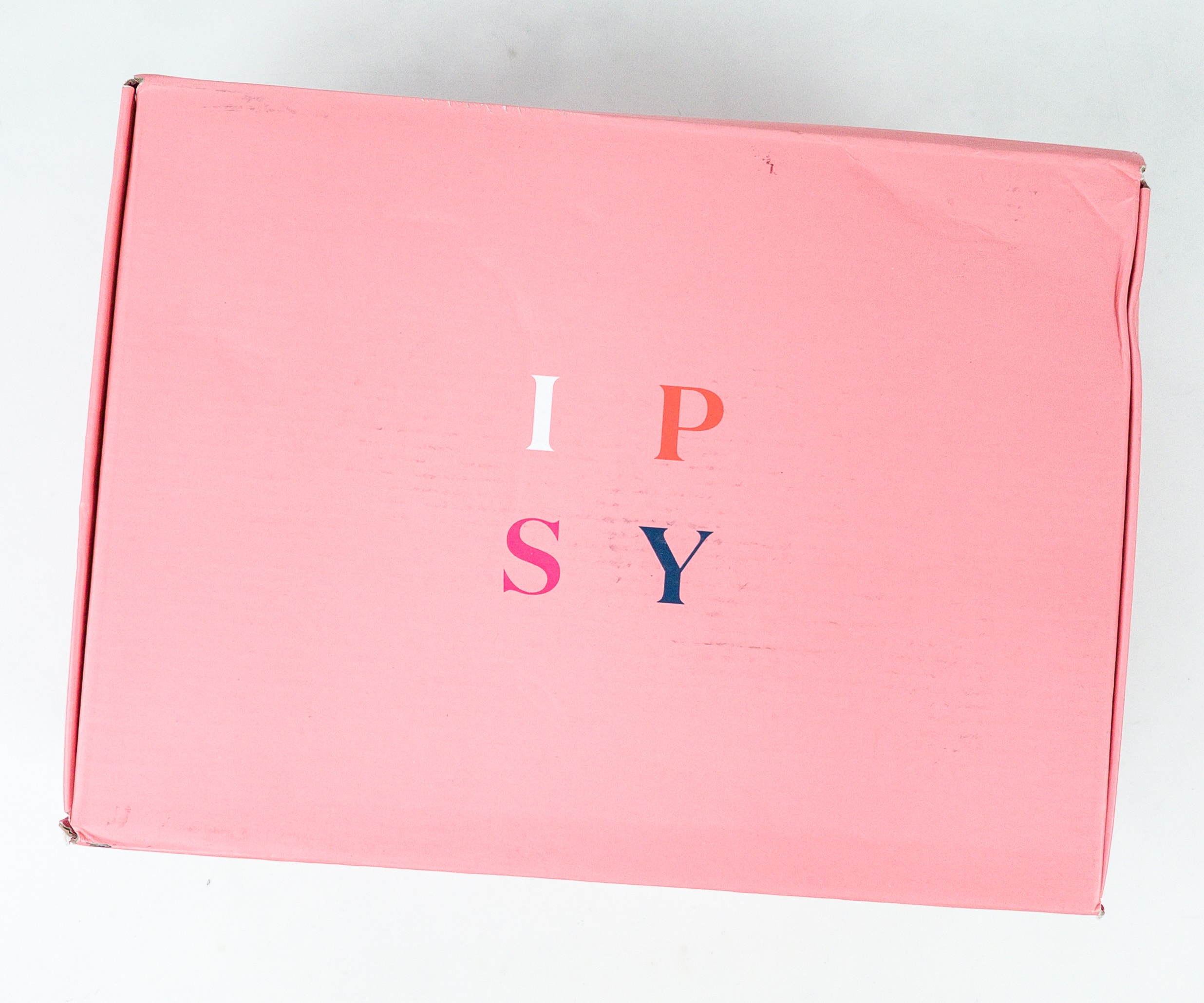 Ipsy Glambag Plus is the upgraded version of the monthly Ipsy Glam Bag. For $25 a month, it contains 5 full-size products from brands you love, plus a deluxe makeup bag with every third shipment. The promised value of each box is $120 worth of products. It will contain variations, but there are far fewer compared to the regular Ipsy Glam Bag. Be sure to continue to rate and review your bag to help personalize it to your needs. Check out our Ipsy Glam Bag explainer to find out every detail of this subscription!
ICYMI, the makeup bag is returning to this box – every month, starting this month!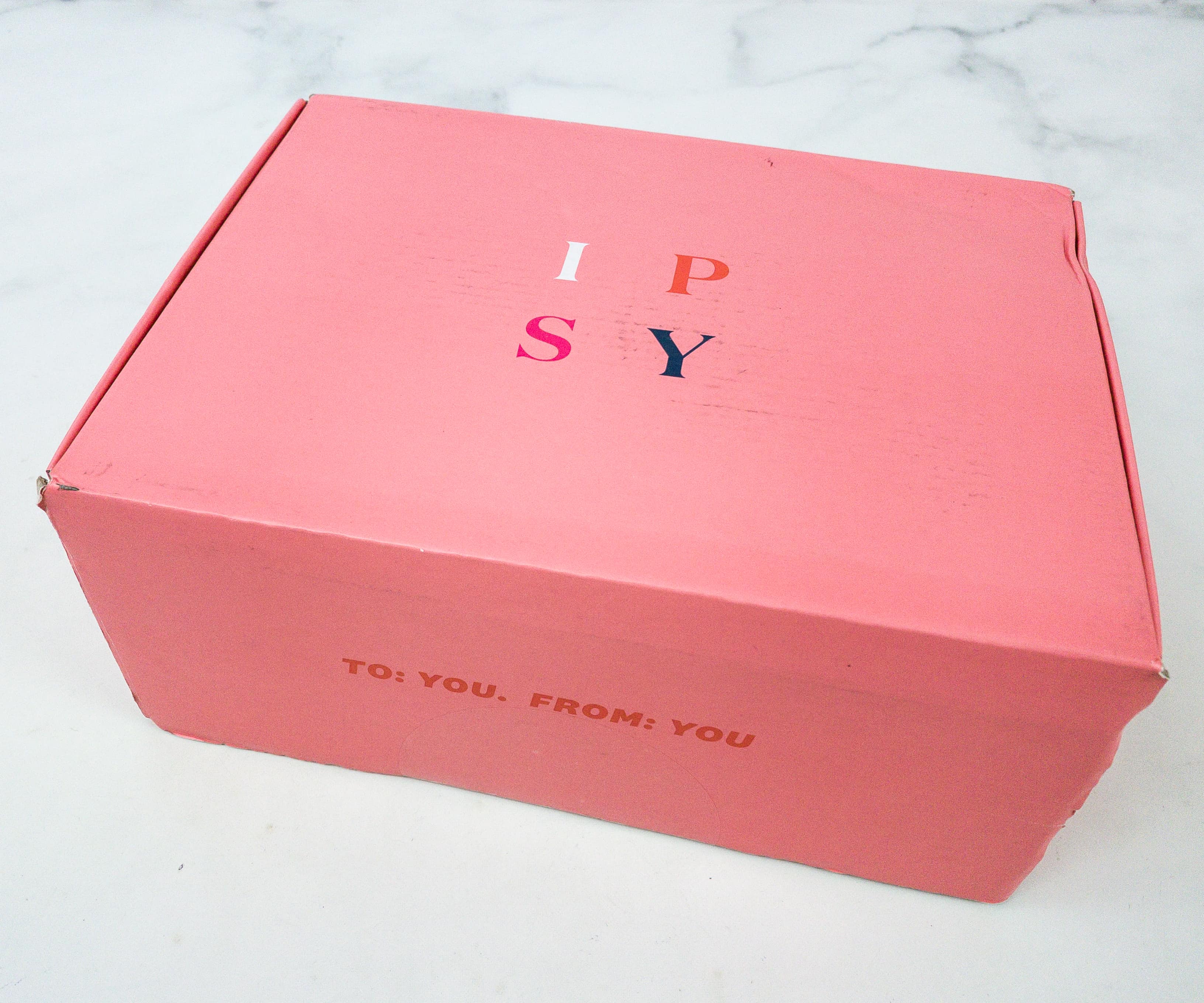 The box features the new Ipsy logo!
The items were cushioned with orange foam.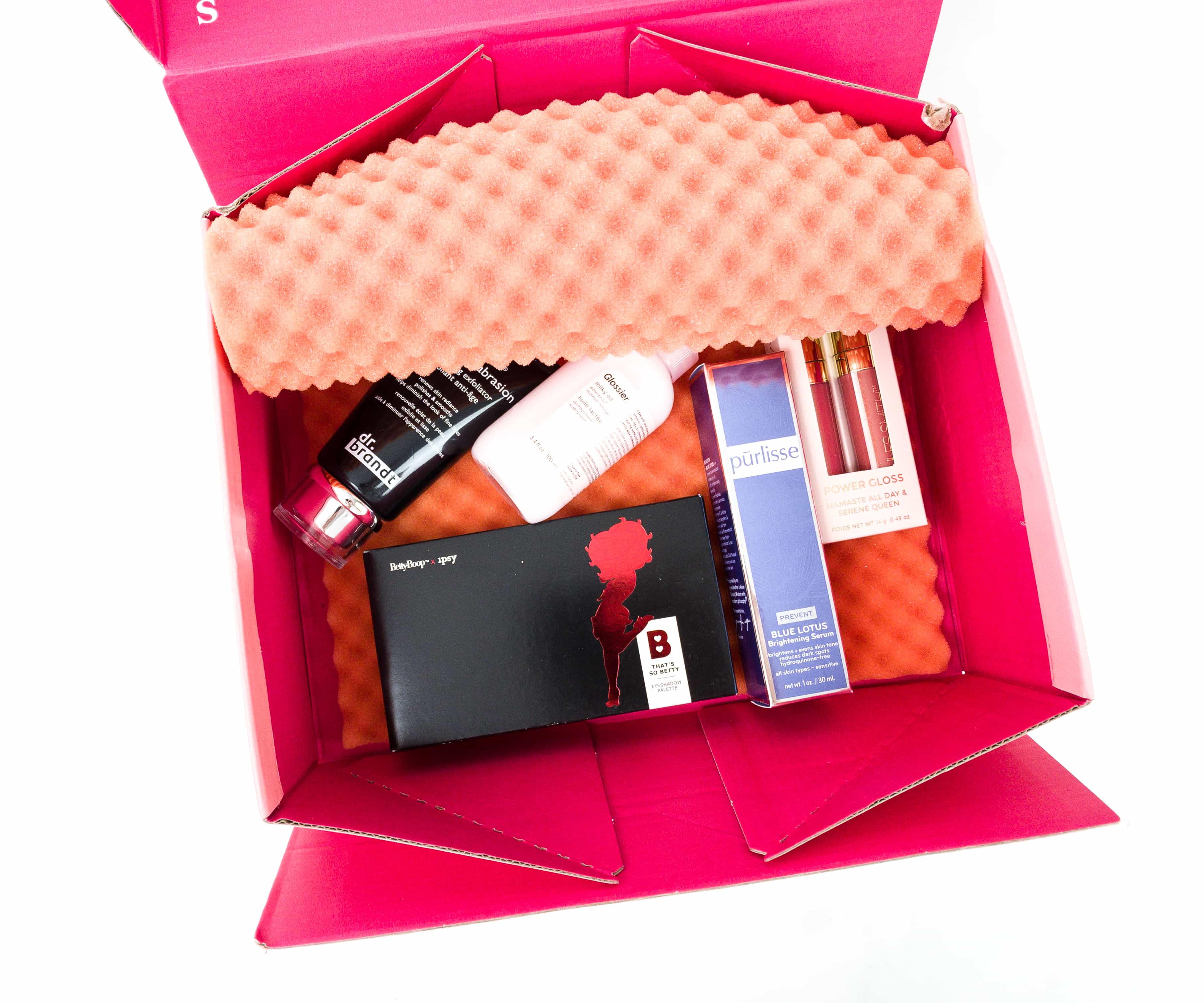 The items arrived in perfect condition!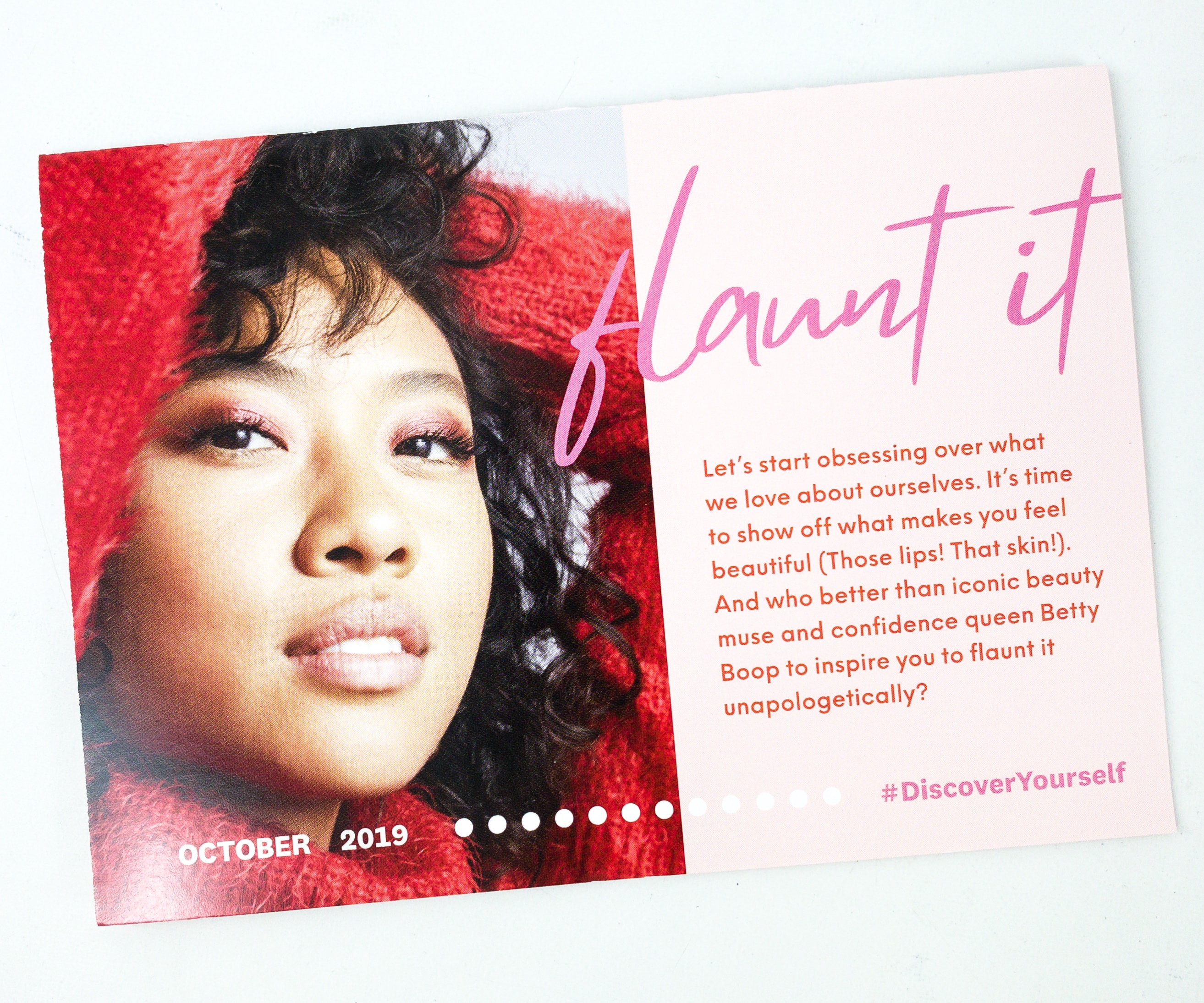 The theme is FLAUNT IT!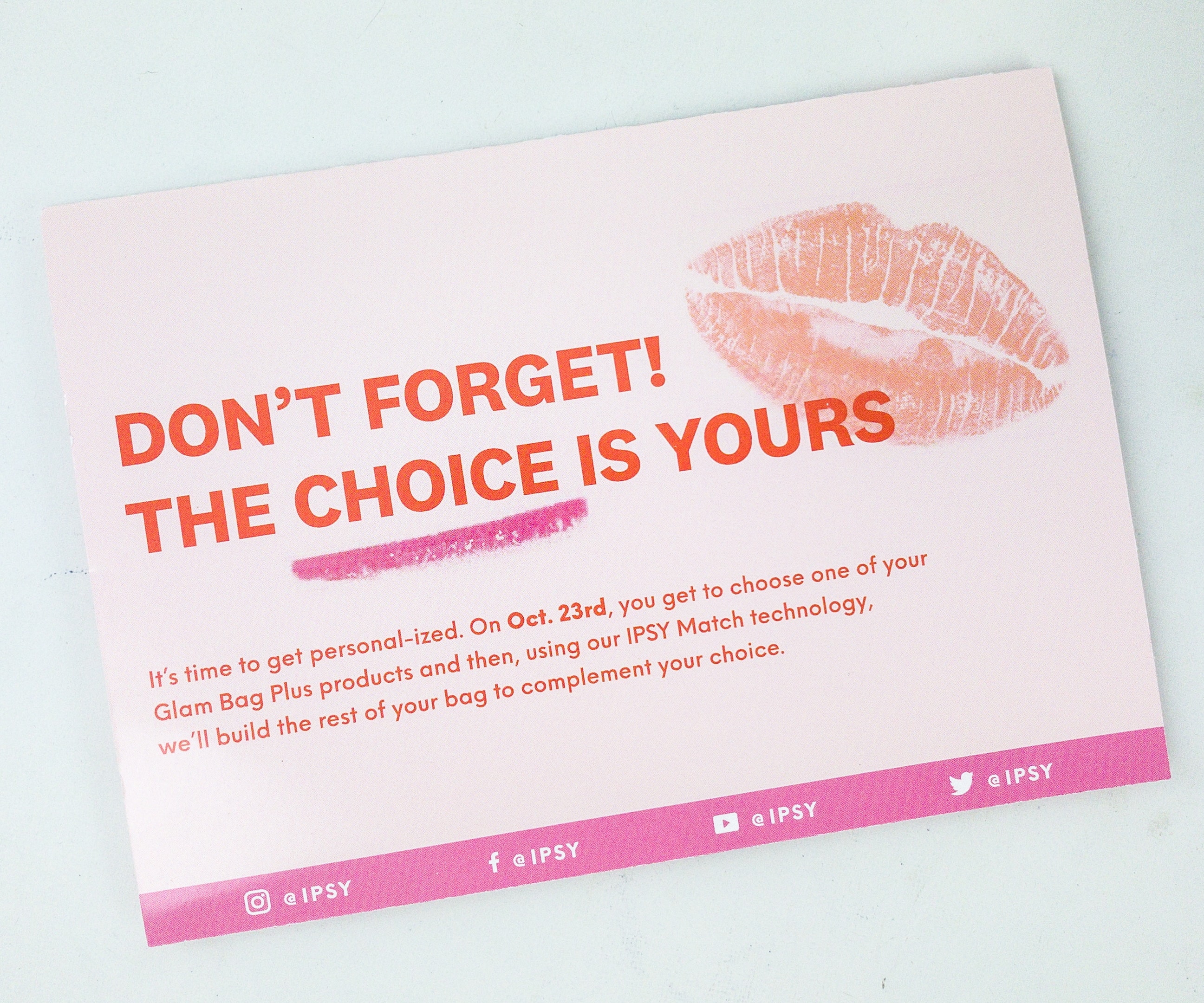 There's also an announcement from Ipsy and it's about a Glambag Plus new feature. According to them, on October 23, subscribers will be able to choose one of their Glam Bag Plus products.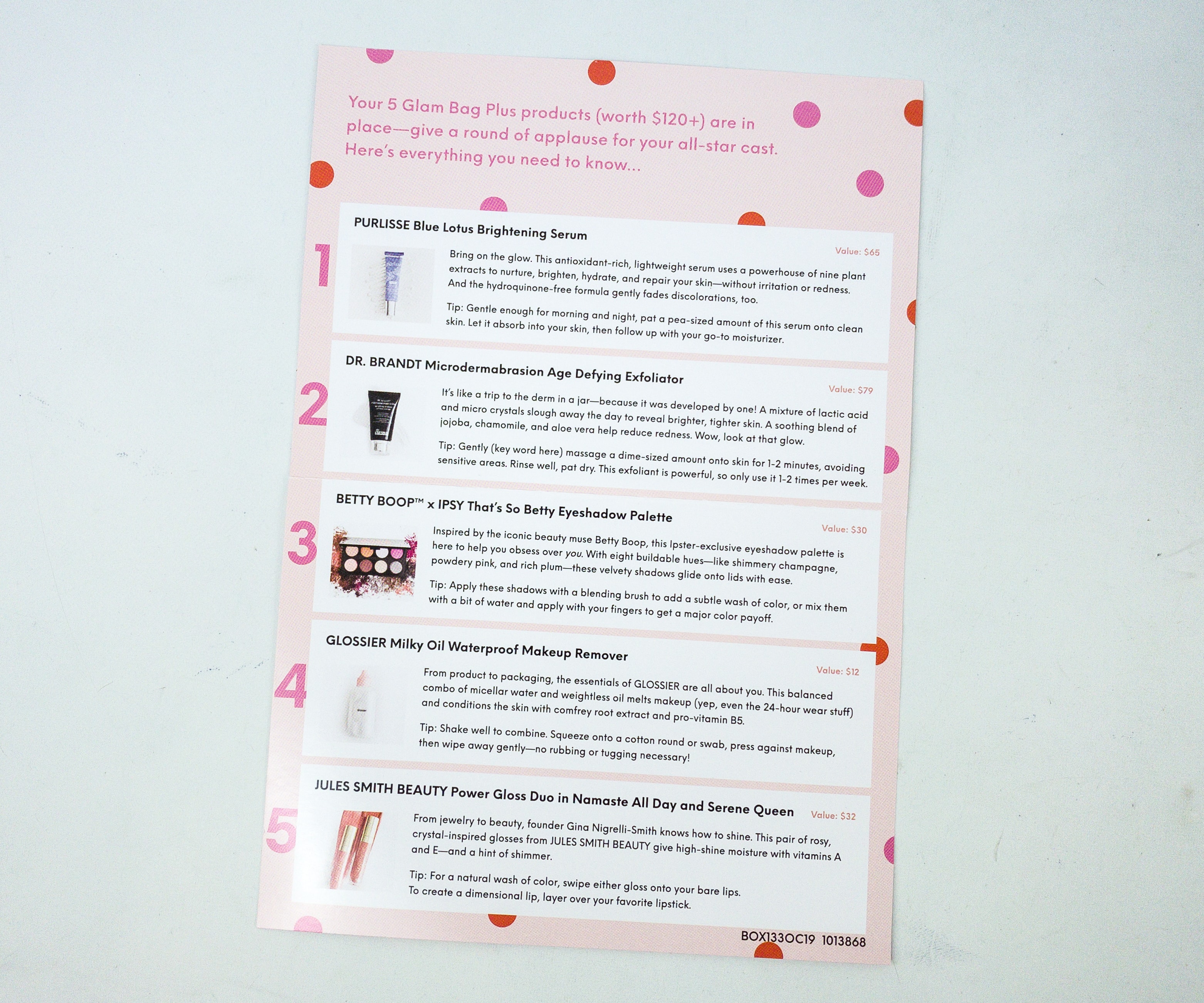 On the other pages are the product details along with their retail value. They even include a beauty tip for every item!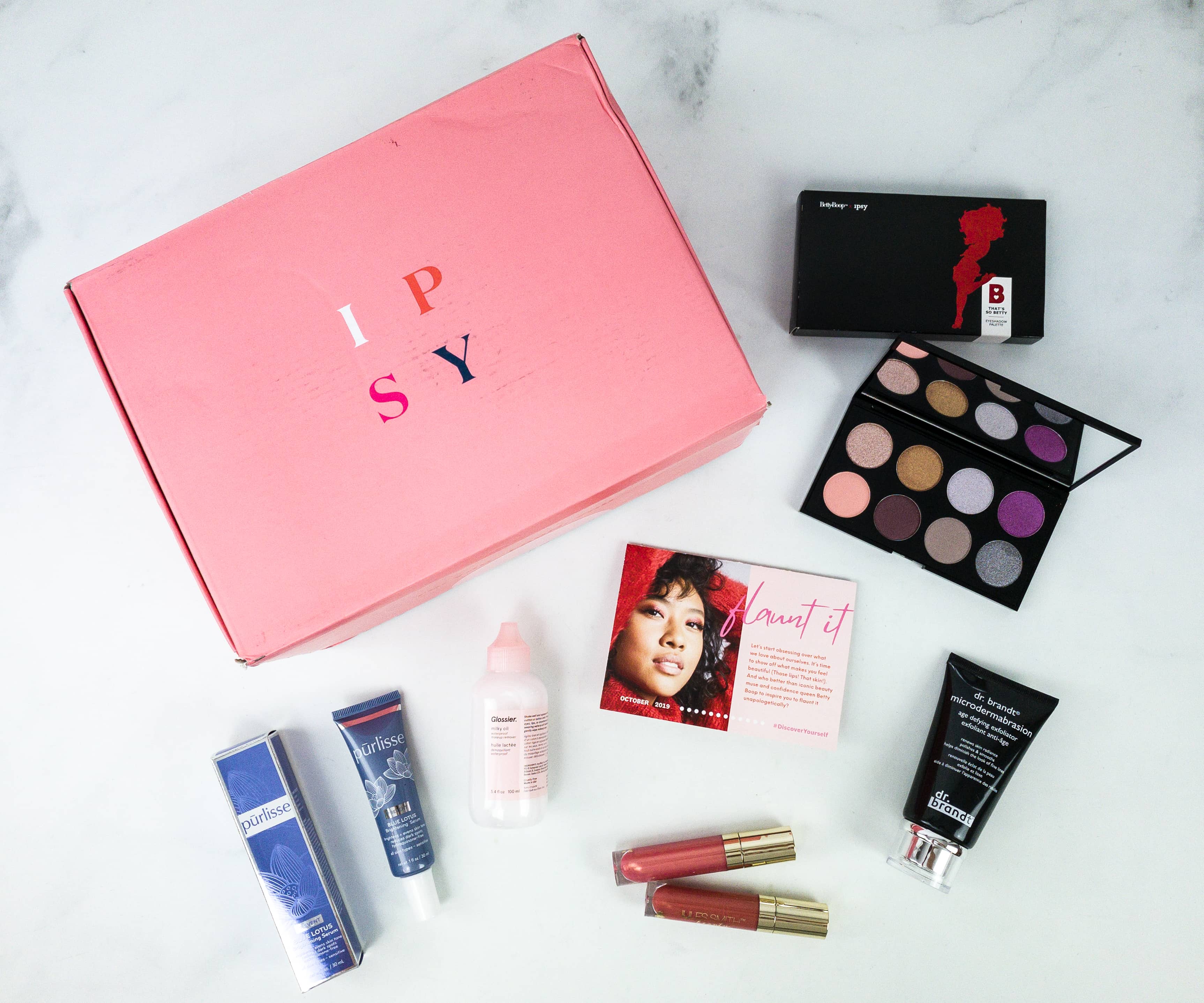 Everything in the box! Unfortunately… THE BAG IS MISSING!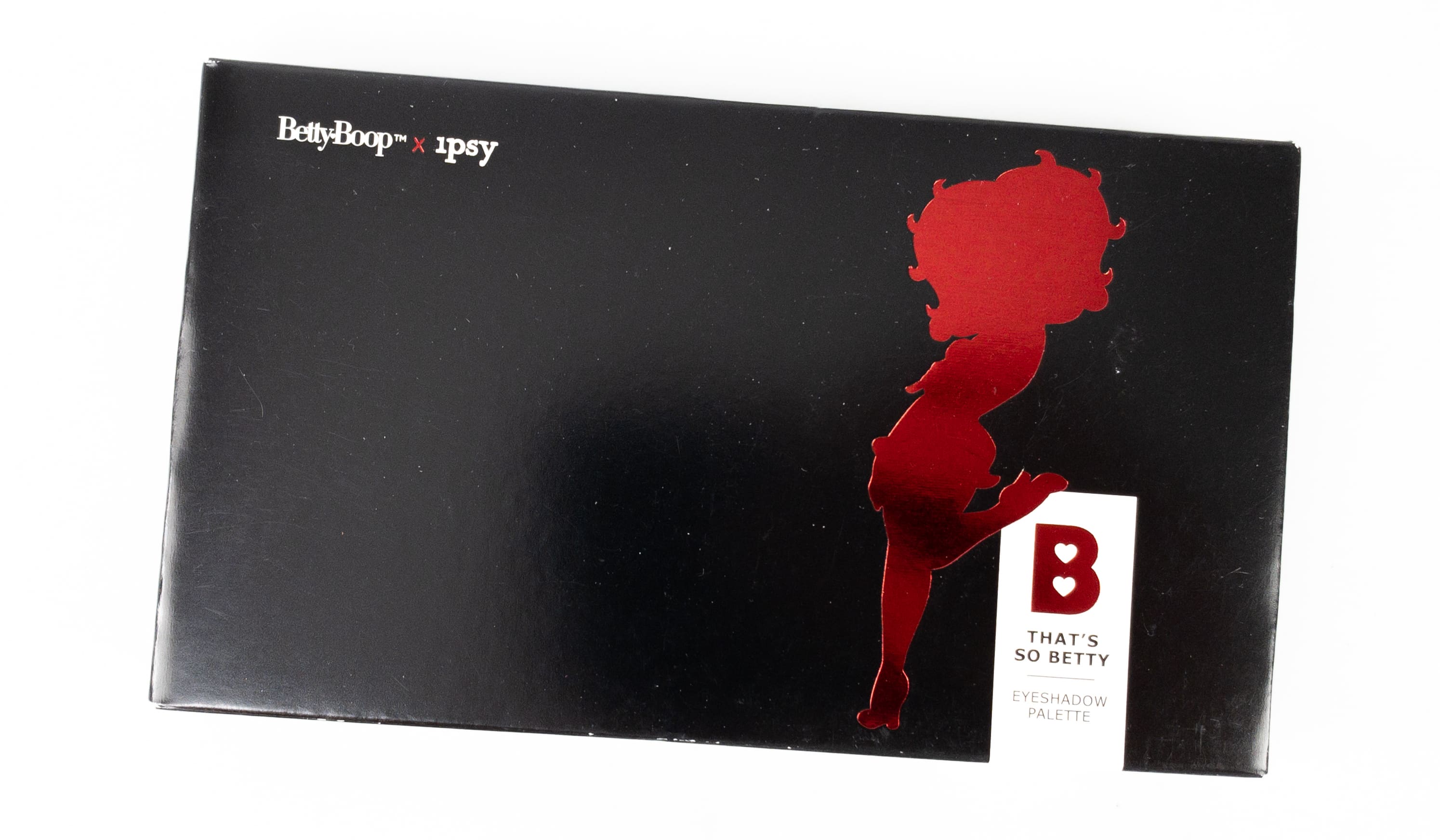 Betty Boop x Ipsy That's So Betty Eyeshadow Palette. This is a full-sized exclusive palette for Ipsy subscribers! The packaging has Betty Boop's silhouette in red. It's so lovely!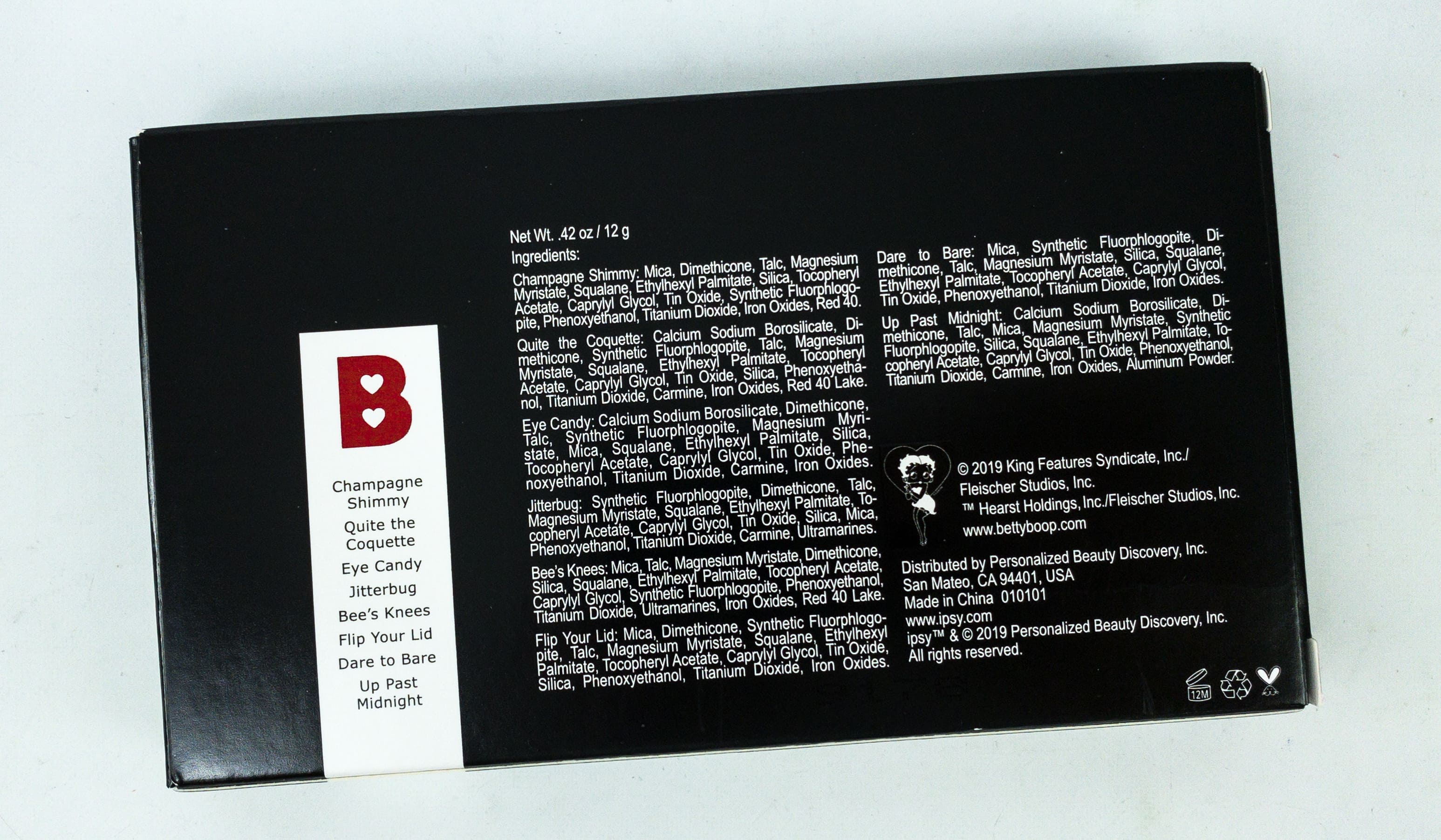 The back of the packaging listed all the shade names, plus the ingredients used for each of them.
The compact eyeshadow palette itself features Betty Boop's logo!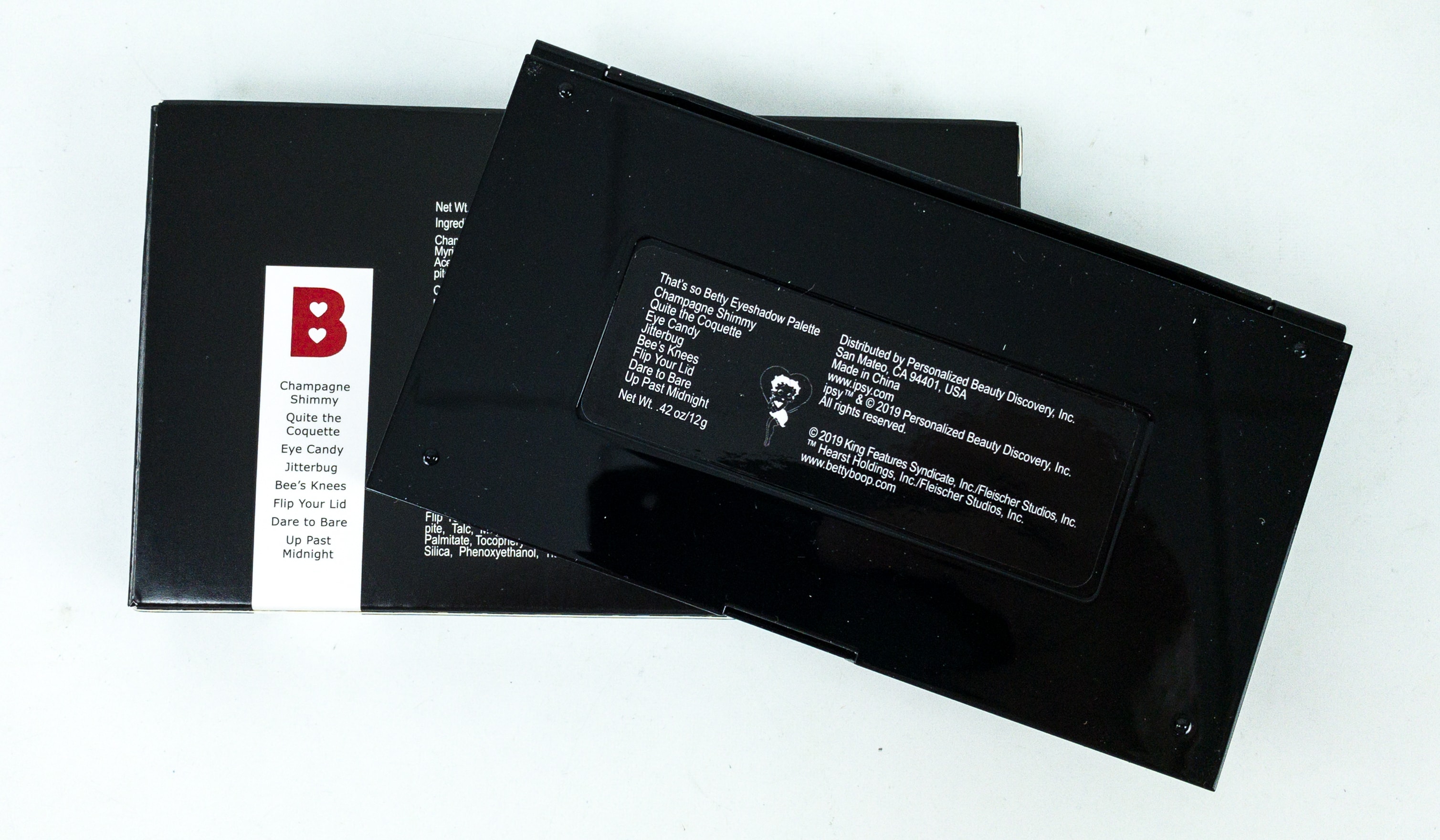 It's light and slim, so you'll be able to stash it in your purse or bag with ease.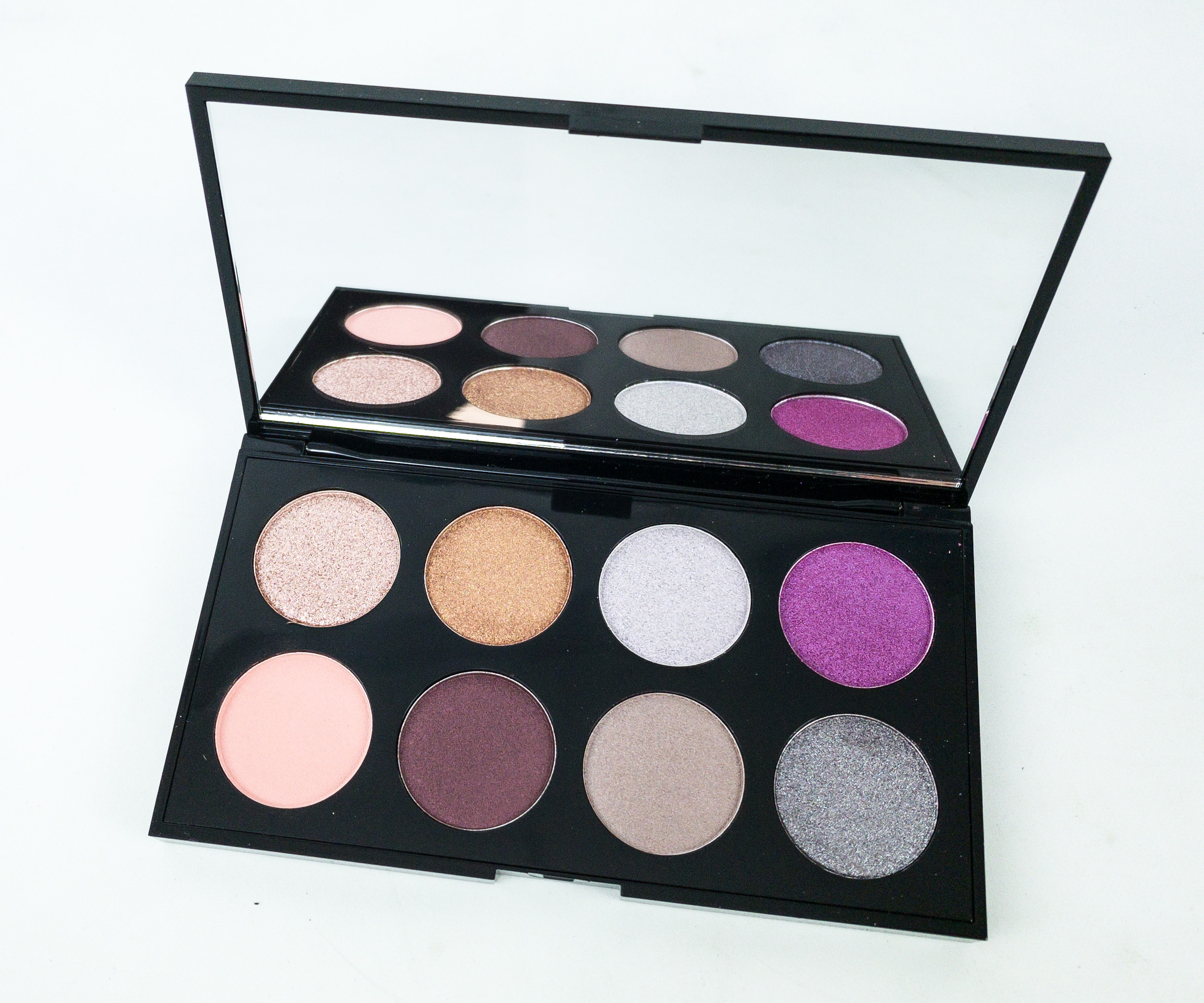 The shade names are Champagne Shimmy, Quite the Coquette, Eye Candy, Jitterbug, Bee's Knees, Flip Your Lid, Dare to Bare, and Past Midnight. It's a nice combination of cool and warm shades, as well as pearl, matte, and foil finishes.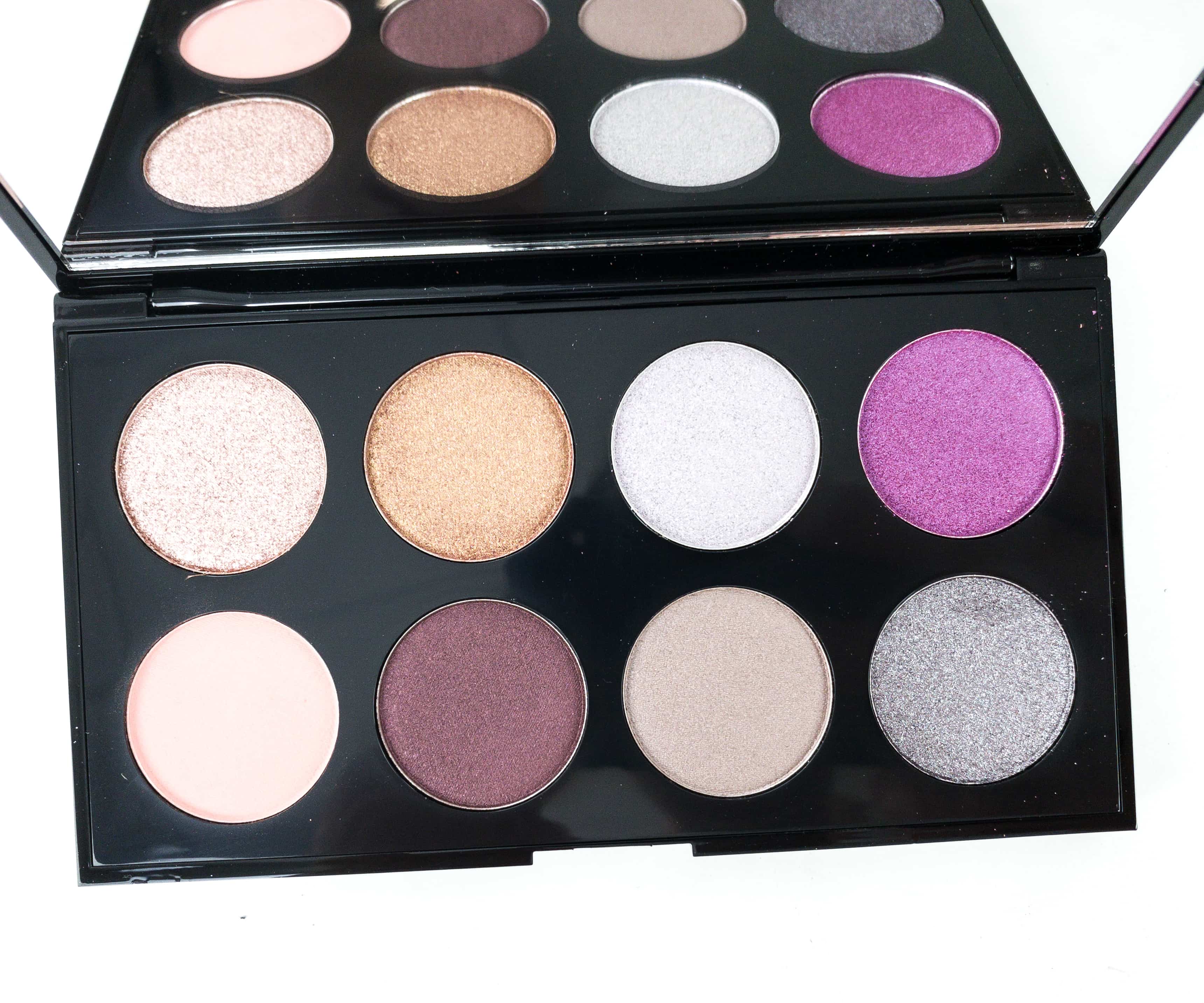 Betty Boop is feisty and fashionable, and I think they were able to capture her personality well through these colors. Whether worn alone or layered, these eyeshadows work perfectly. They blend seamlessly and they don't dry out either. The formula is excellent and I love the color payoff!
Jules Smith Beauty Power Gloss Duo in Namaste All Day and Serene Queen ($32) I got not just one but two lip glosses! This duo boasts of a high-shine finish minus the sticky feeling!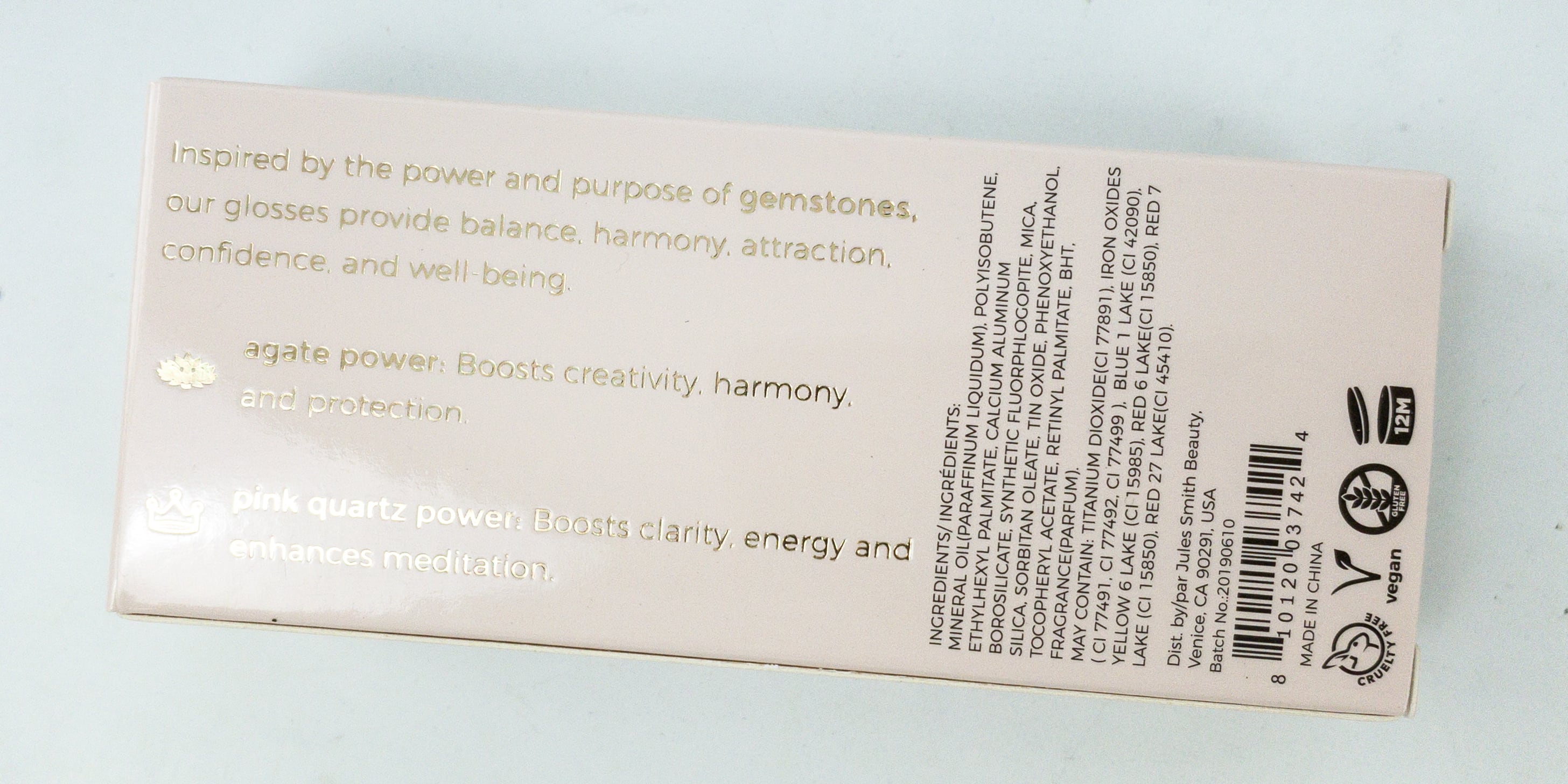 They are even infused with vitamins A and E, which helps keep your lips smooth and hydrated.
They both have a weightless formula that stays on for a long time. Their packaging with gold foiled details is cute as well.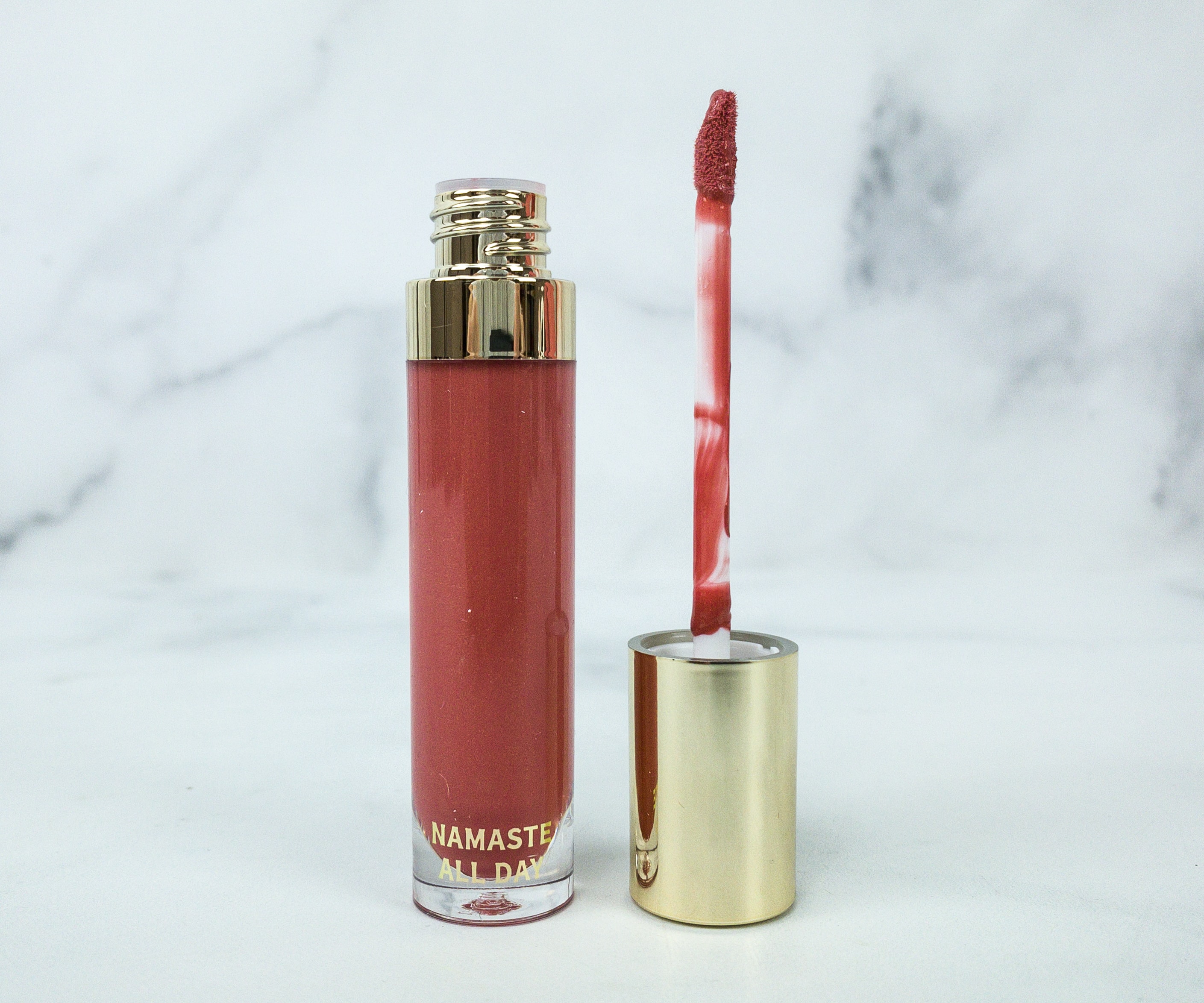 Namaste All Day is a neutral rose shade with cocoa undertones. It gives the lips a nice pop of fall-inspired color.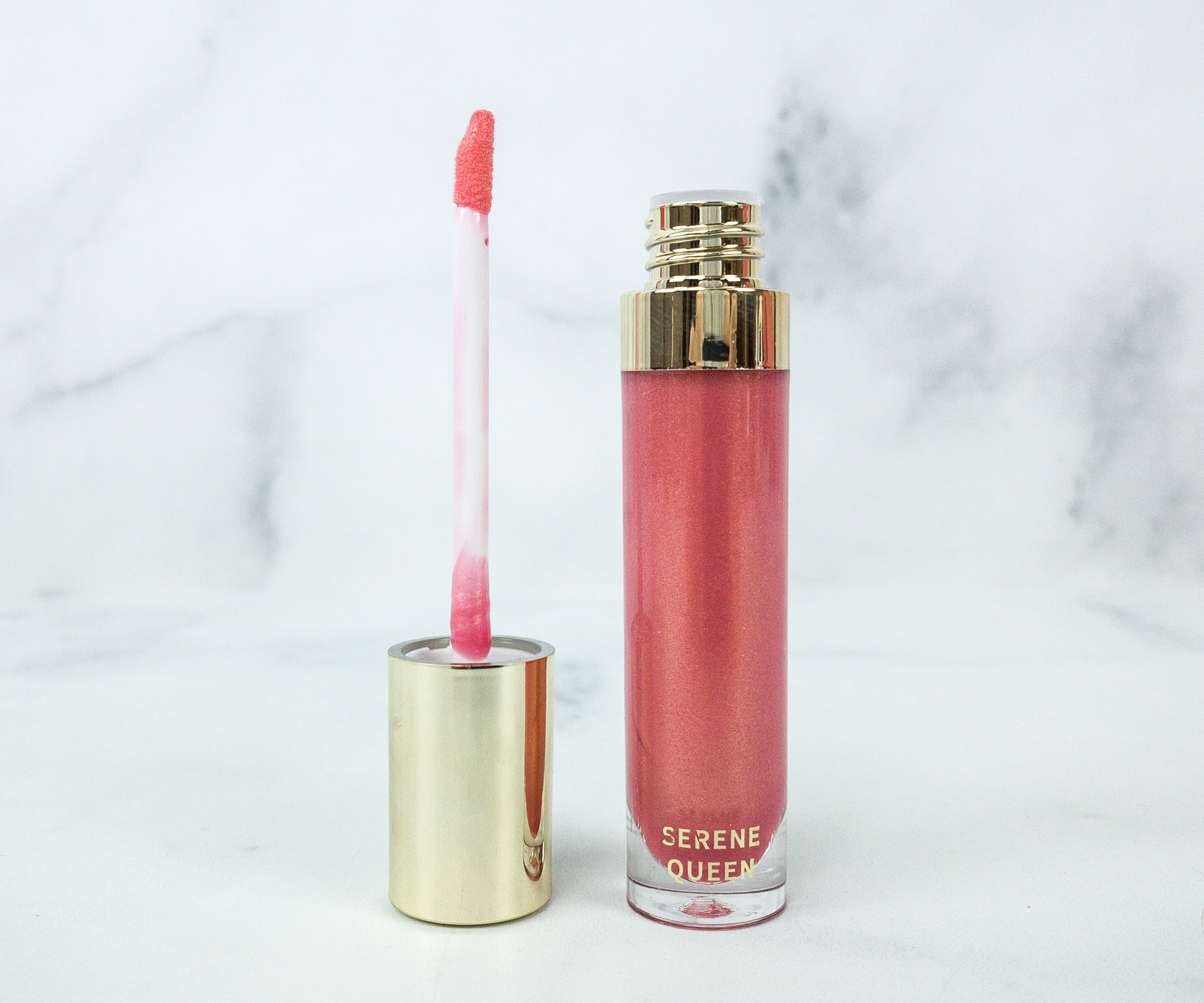 Serene Queen is a pale pink, perfect on days when you just want to look naturally fresh and blooming.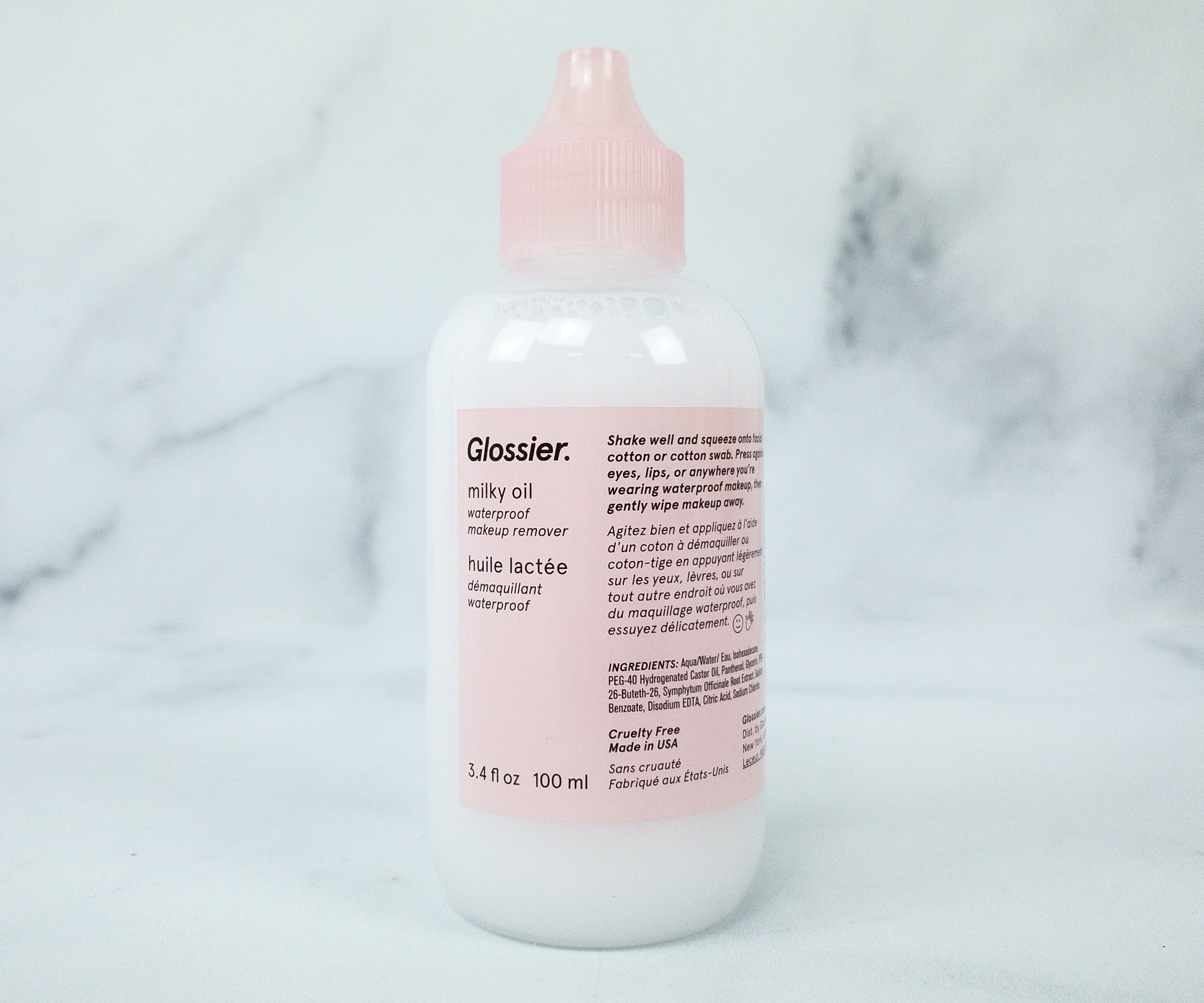 Glossier Milky Oil Waterproof Makeup Remover ($12) It's a known fact that micellar water is great for removing makeup and dirt. This time, they combined it with oil to make it even more powerful, so it can melt even the toughest makeup products. Still, it remained light and gentle so it feels good on the skin. The formula is even hypoallergenic, gluten-free, cruelty-free, and vegan. Other key ingredients include soothing allantoin, healing comfrey root, and hydrating pro-vitamin B5.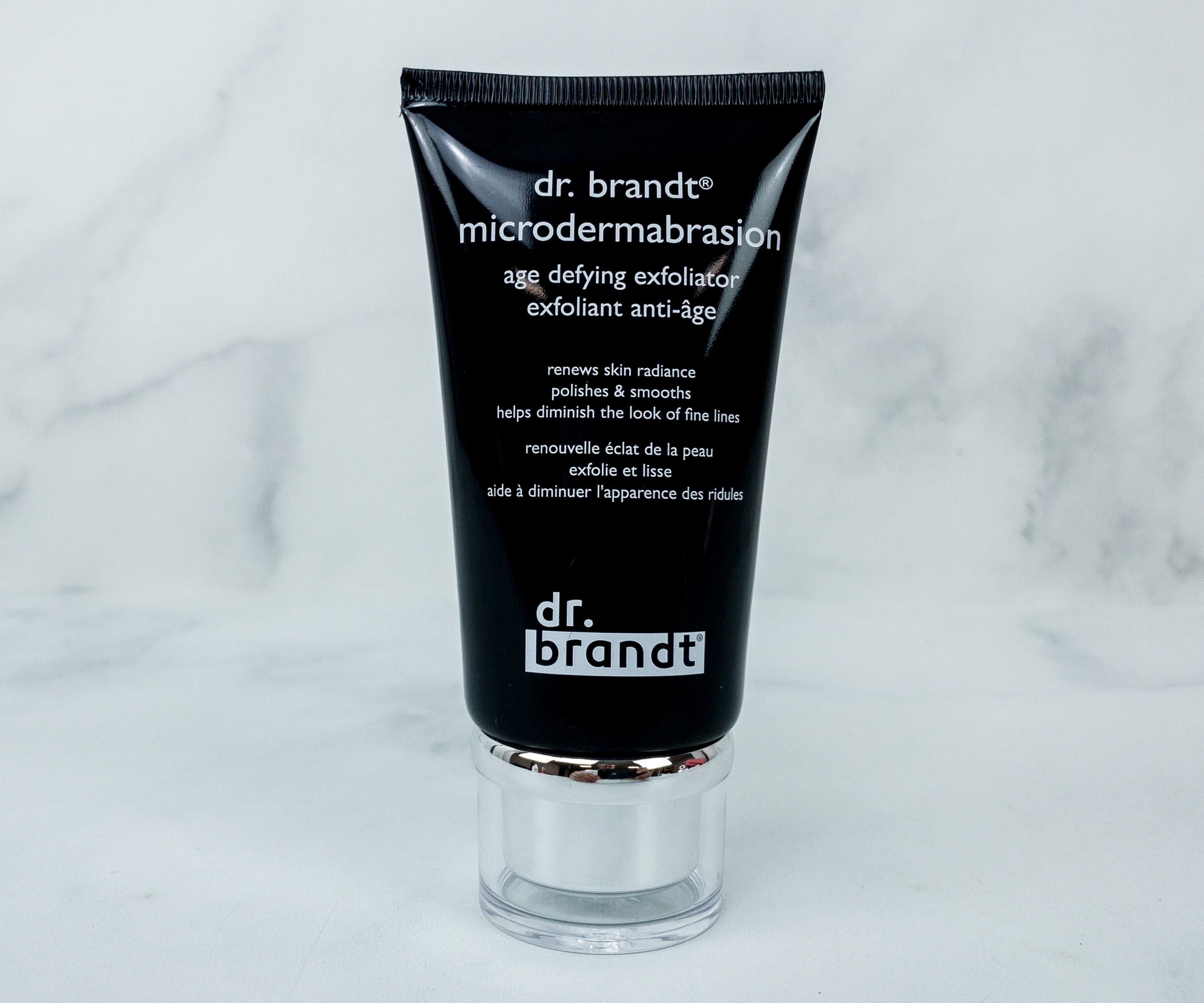 Dr. Brandt Microdermabrasion Age Defying Exfoliator ($79) It's a gentle exfoliator with anti-aging properties! Targeting several common skincare concerns in one light formula, this product is really worthy of adding to anyone's skincare routine.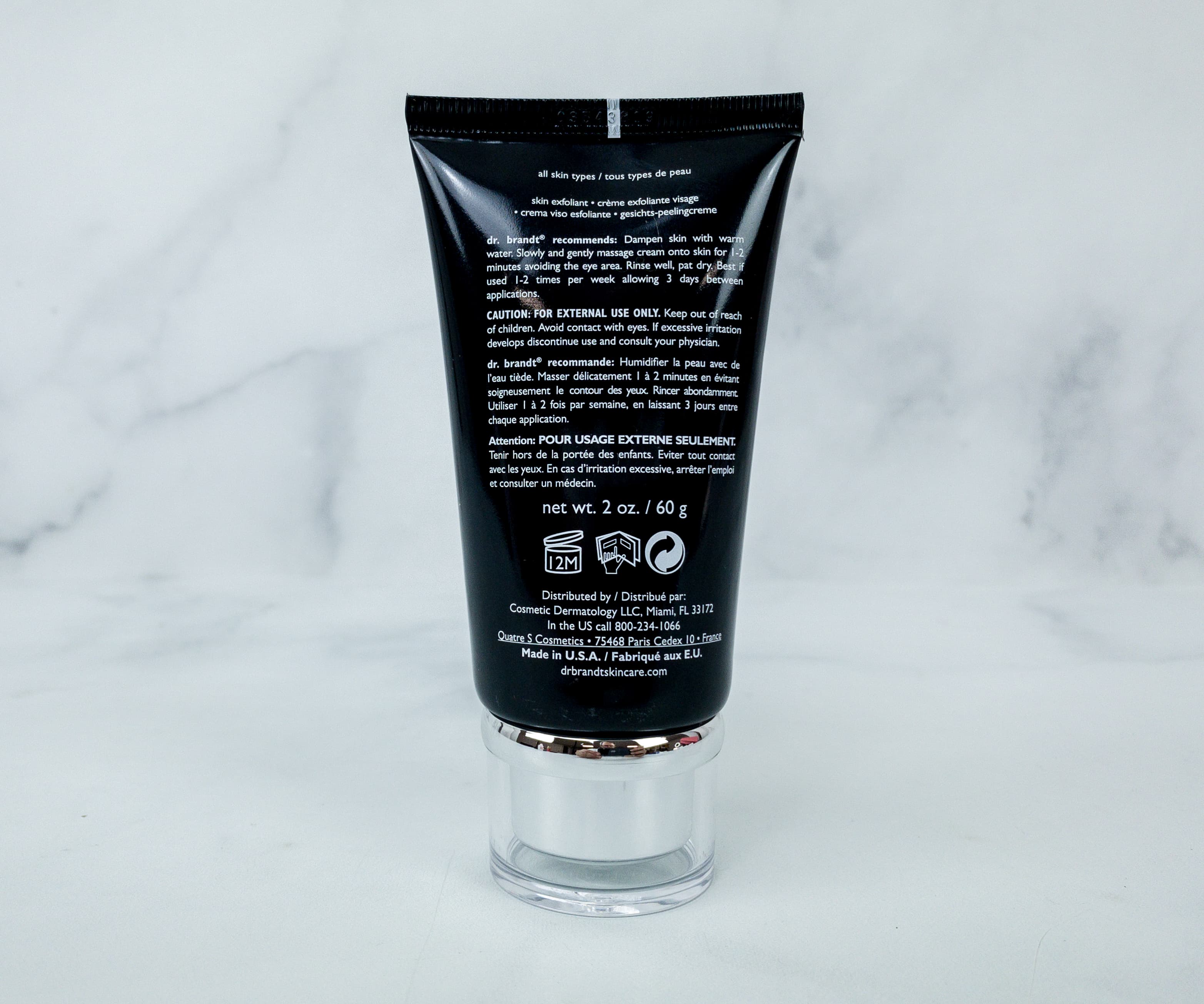 It's made with aluminum oxide crystals and lactic acid, helping you get rid of dead skin cells and reduce the appearance of fine lines. There are no irritations during or after use either, it just left my skin feeling good and glowing.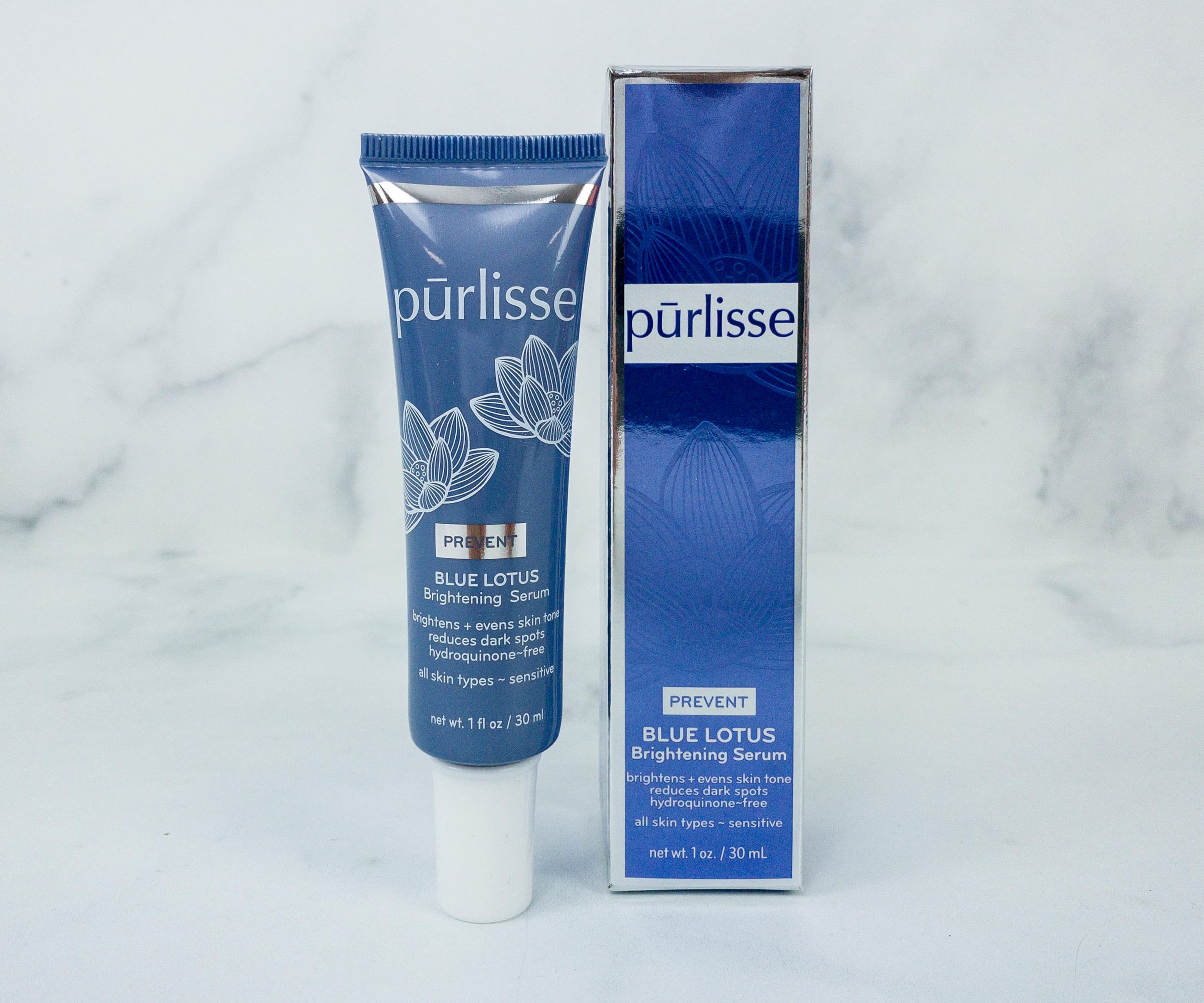 Purlisse Blue Lotus Brightening Serum ($51.91) As the name suggests, this serum is made with anti-oxidant rich blue lotus extract which acts as a stimulator for collagen production. It also contains vitamin C, known for its brightening properties, and squalene which delivers moisture. It's ideally applied day and night for the best results. The formula absorbs quickly, leaving no trace behind except better and brighter skin!
Ipsy Glambag Plus impresses me once again, as they featured the best and most trusted brands in makeup and skincare in this month's box. There are two makeup items, an eyeshadow palette and a lip gloss duo, which are some of the most important things to consider when it comes to creating a beautiful makeup look. The palette has beautiful colors with different kinds of finish, plus it's pretty versatile overall. The lip gloss duo had nice colors and formula as well. The skincare products are all fantastic. Most of them are multi-tasking, so I don't have to use a ton of products to address my main skin concerns like dryness and fine lines. Even without the retail value of the palette, the box's overall value totals to $175 and that makes the curation such a good deal! Unfortunately the bag is missing and I'm really disappointed with that. I think the look of it is super similar to the palette and I'm wondering if anyone else is missing theirs.
What do you think of Ipsy Glambag Plus?