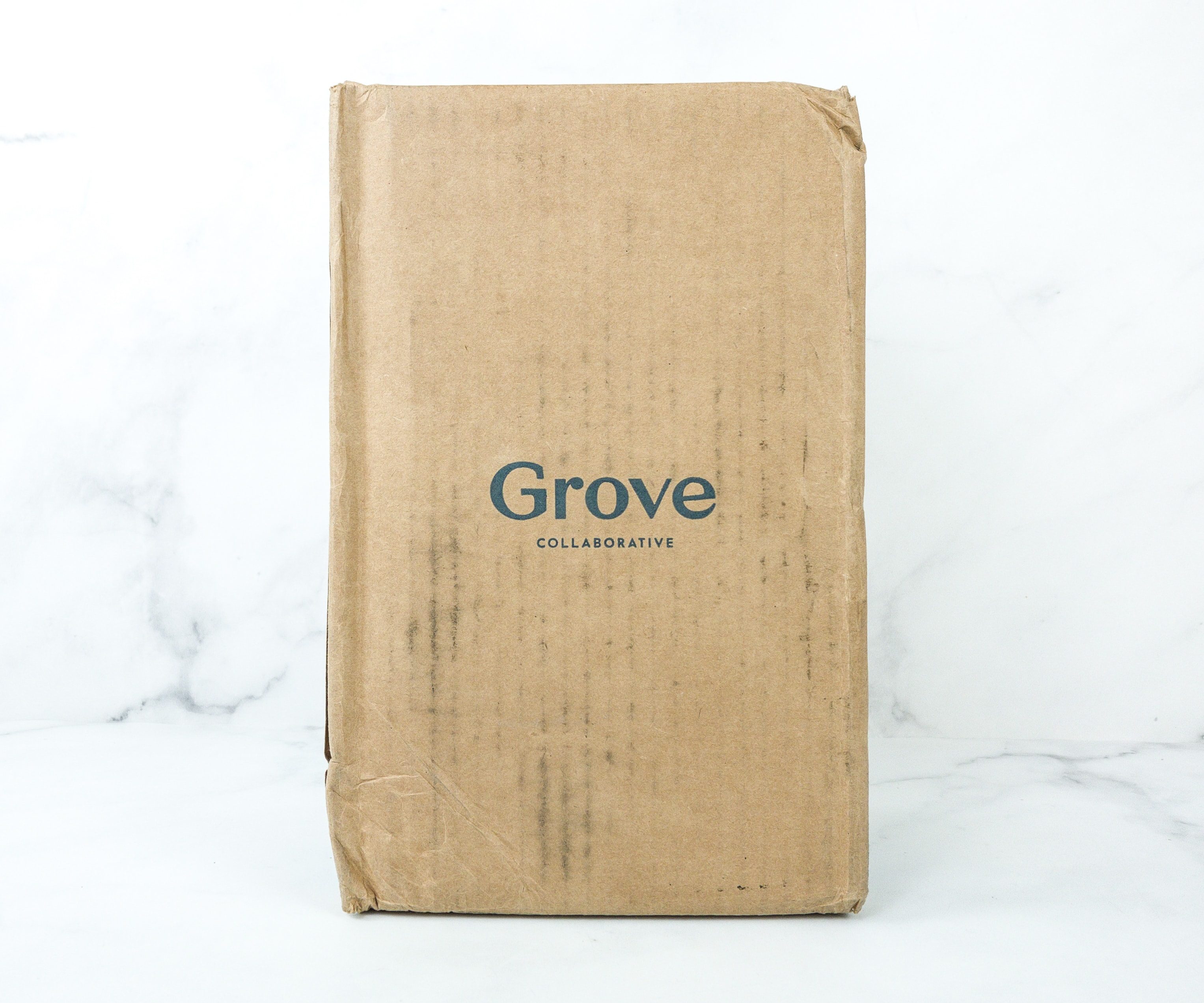 Grove Collaborative is an eco-friendly subscription service that allows you to quickly pick your favorite high-quality cleaning and household supplies and set up a customized schedule for their shipment to you. Grove Collaborative carries a variety of brands including Method, Mrs. Meyers, Seventh Generation, Preserve, and more, including their own house brand. You can see right on the box that they're a Certified B Corp – this means that they meet certified standards for prioritizing social, environmental, and community wellbeing!
When you sign up for Grove, after your FREE 60-day trial, the VIP membership automatically renews for the $19.99 year rate. See more on that below!
DEAL: When you start your subscription with a $20 purchase you'll get a new subscriber Mrs. Meyer's Fall Bundle FREE.
You might also qualify for additional free bonuses depending on your order size!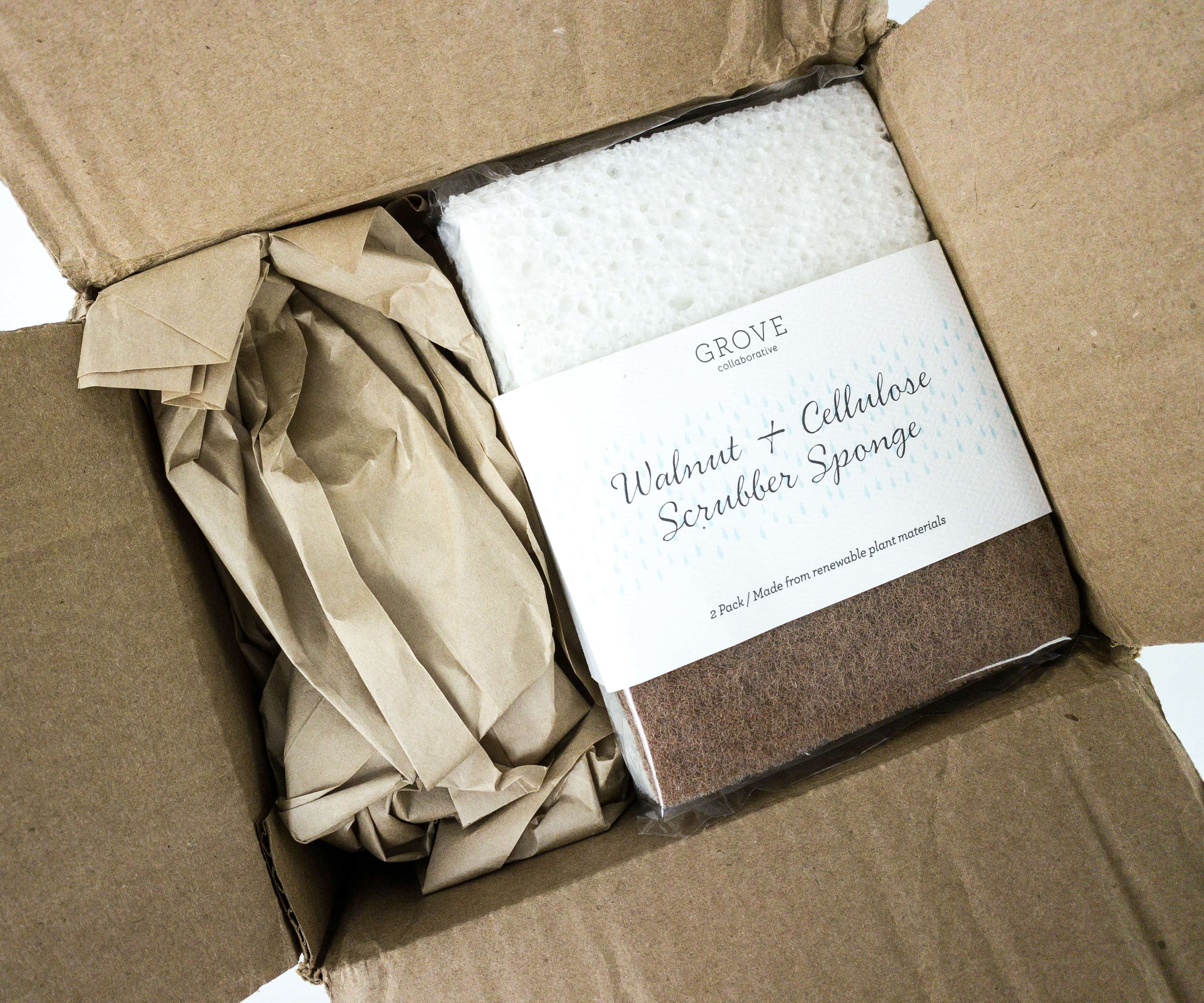 Here's how Grove Works:
Your bundle will ship every 30 days, with items selected based on your use frequency. You can switch this around at any time.
You'll pay the cost of the products (you can see the details on every product on the Grove Collaborative site), plus a $2.99 shipping charge.
It's super easy to skip, move around your dates, and change your products!
Your bundle needs to meet the order minimum! $10 for the regular automated shipment, $15 if you select Ship Now and you're a VIP Member, $30 if you select Ship Now and you're not a VIP Member.
The VIP membership fee is $19.99 annually. When you sign up you'll get a 60 day free trial to see if it's right for you.
With the VIP membership you'll get early access to exclusive and new items, extra bonuses, and more!
If you don't want the VIP membership, you'll be reminded via email before its charged – just be sure to follow up that you're not interested.
The box is jampacked!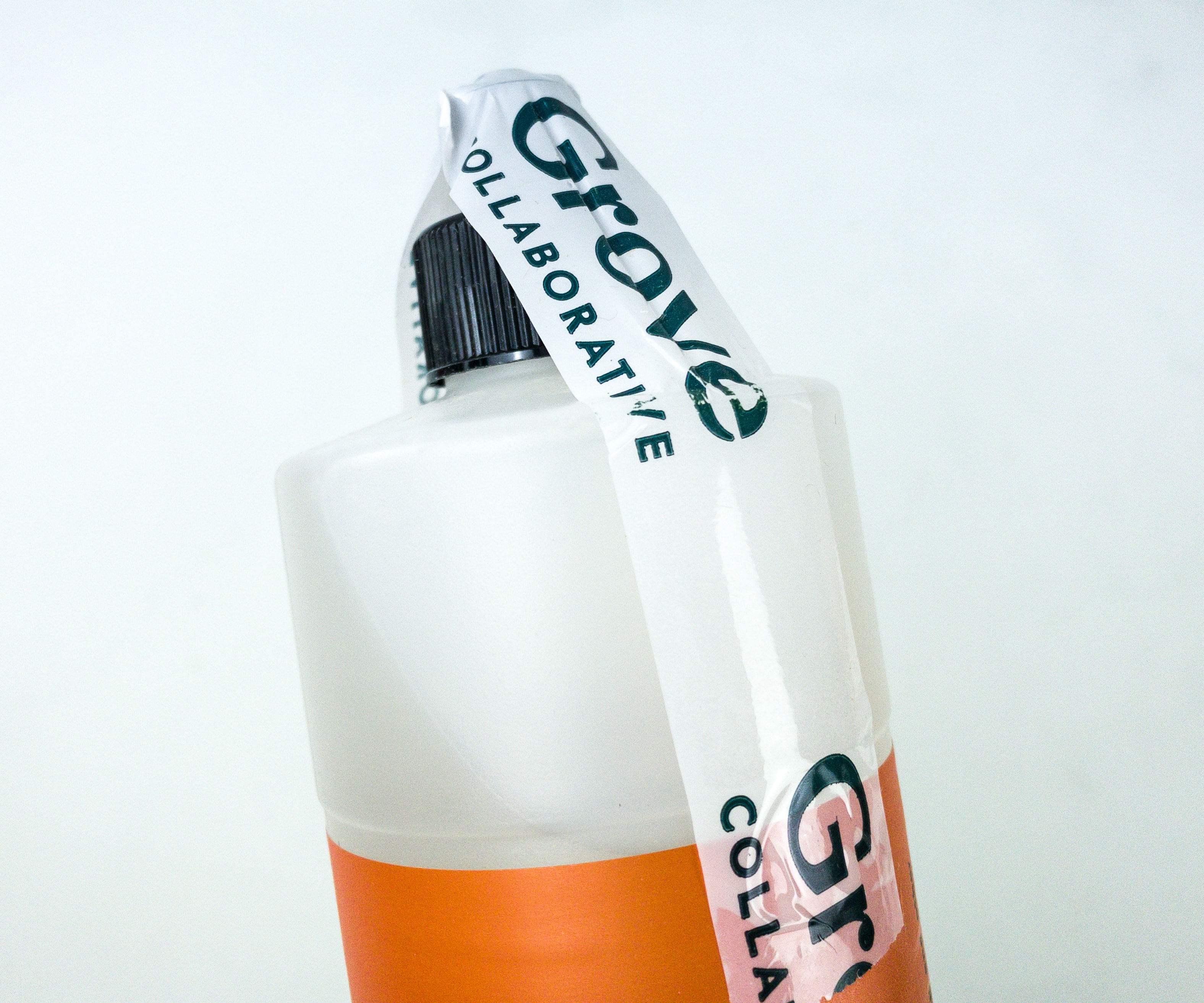 Some of the items are packaged protectively to avoid spills.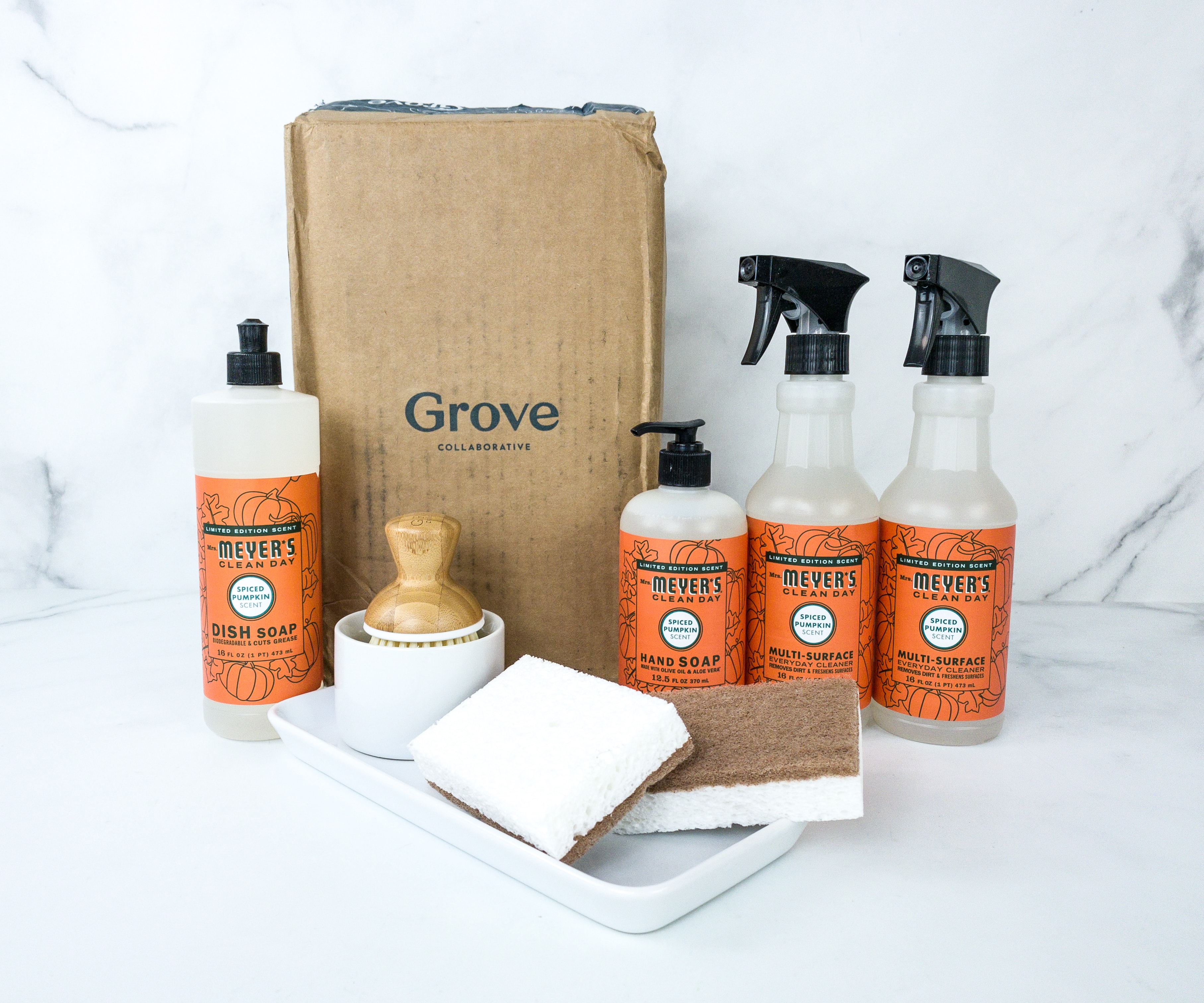 Everything in my box!
Grove Collaborative Stoneware Tray ($9.95) My new stoneware tray arrived in a custom-made, rectangular, white box.
The tray is made in China. It's also dishwasher-safe.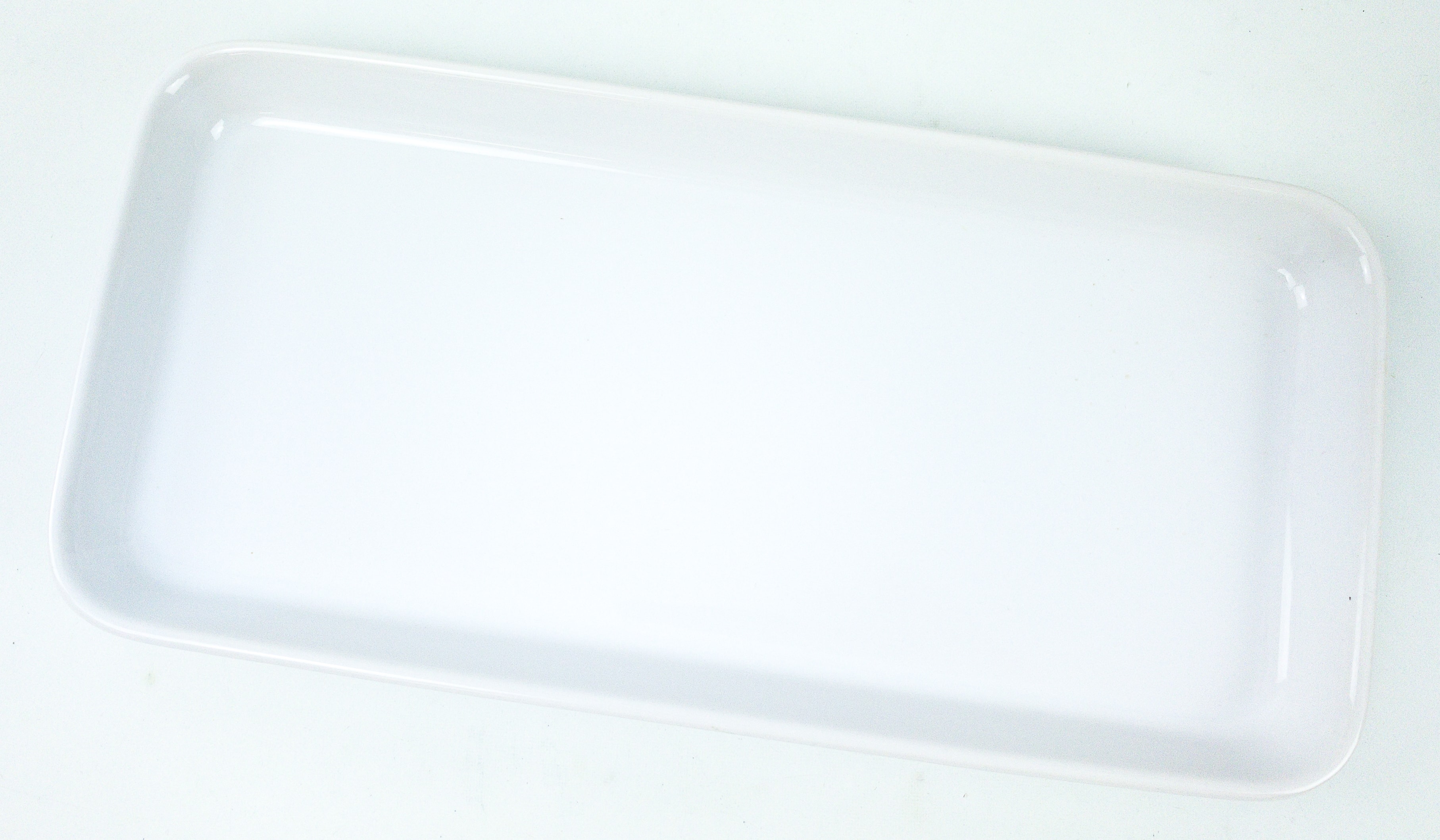 This fits either my kitchen counter or bathroom sink perfectly. It's a great item to keep my sink in-style and really organized.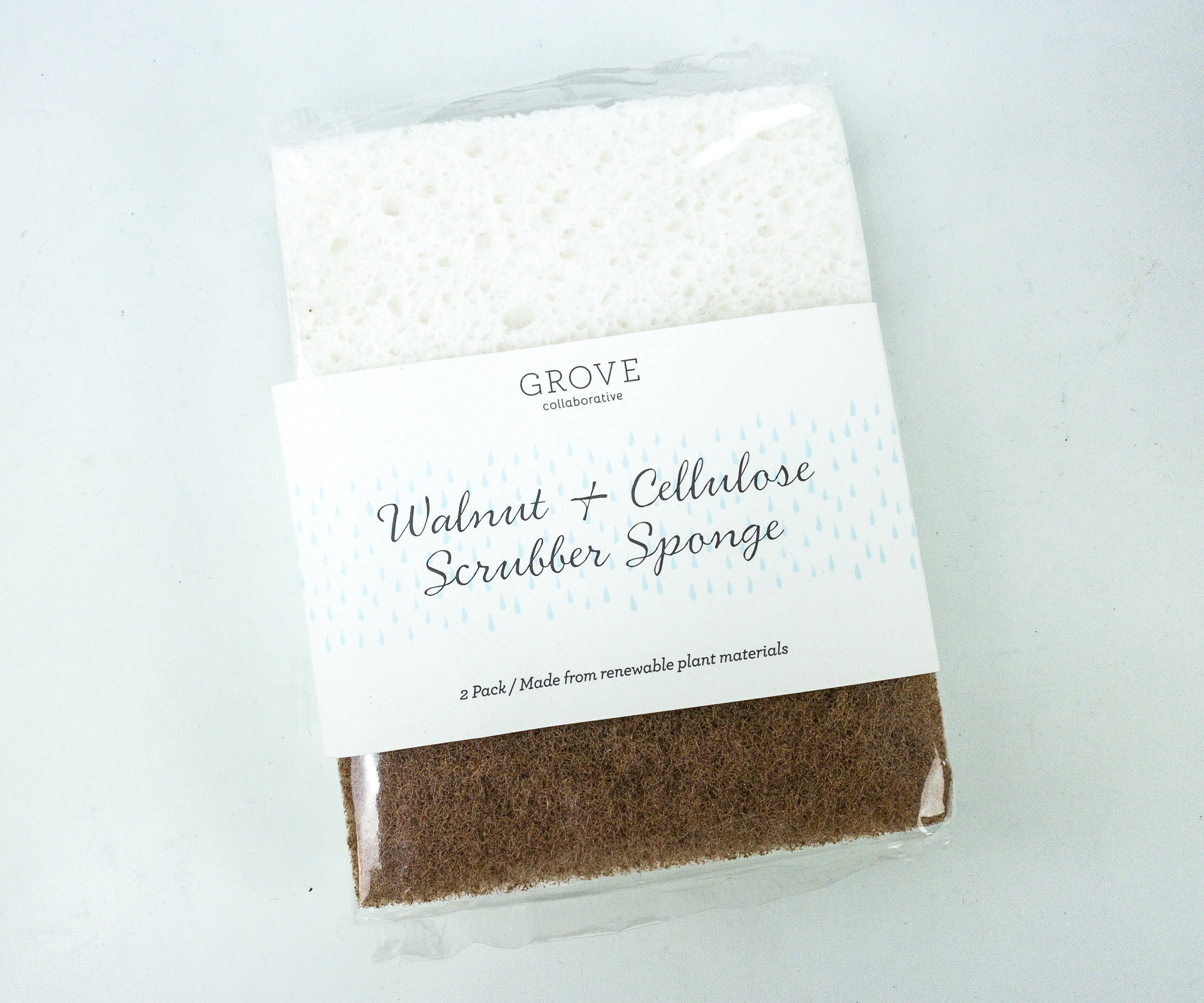 Grove Collaborative Walnut + Cellulose Scrubber Sponge ($3.95) I love this sponge. It's a unique one, as it is composed of crushed walnuts.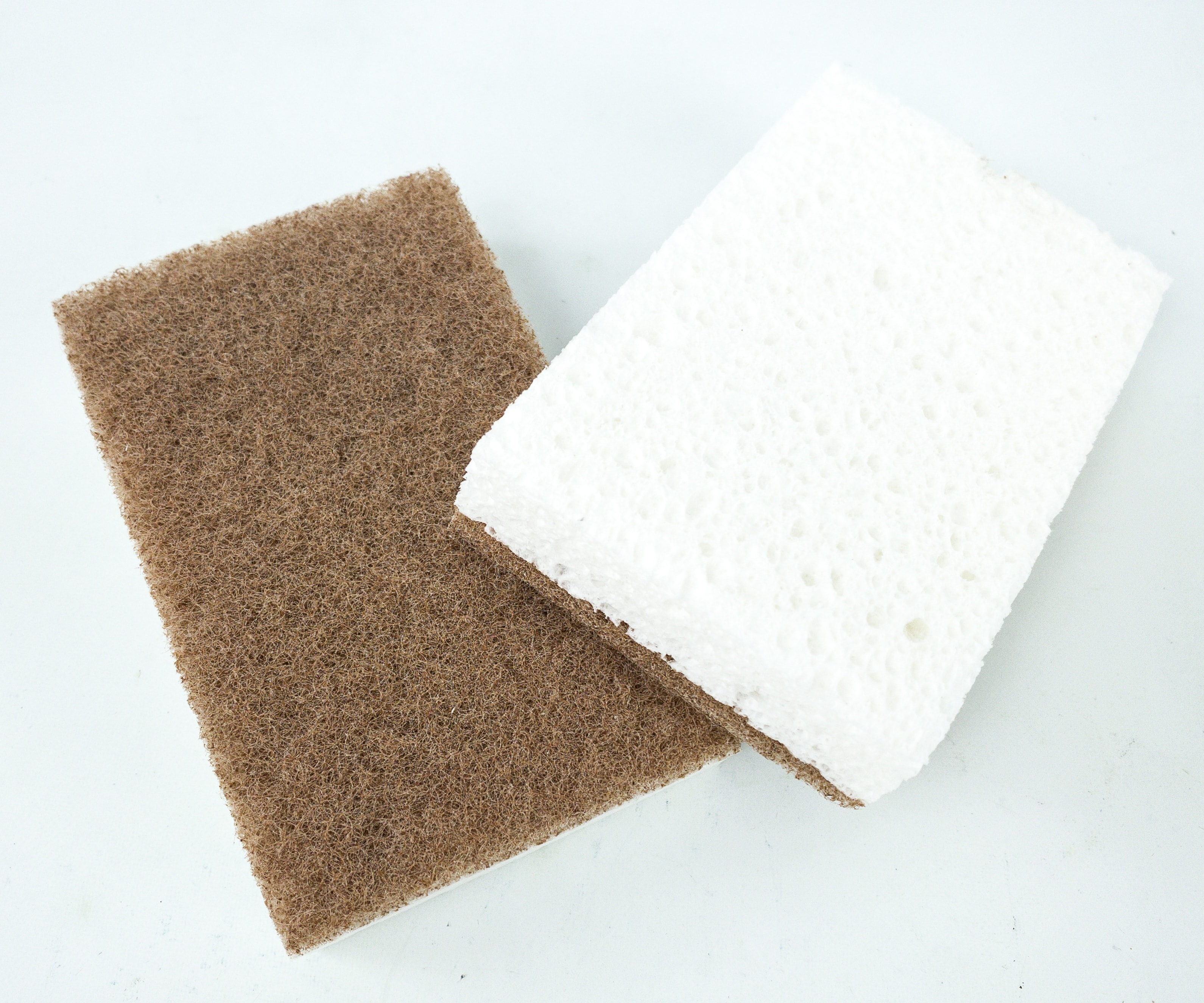 It's a non-toxic, hypo-allergenic and non-abrasive way of removing tough messes on your dishes.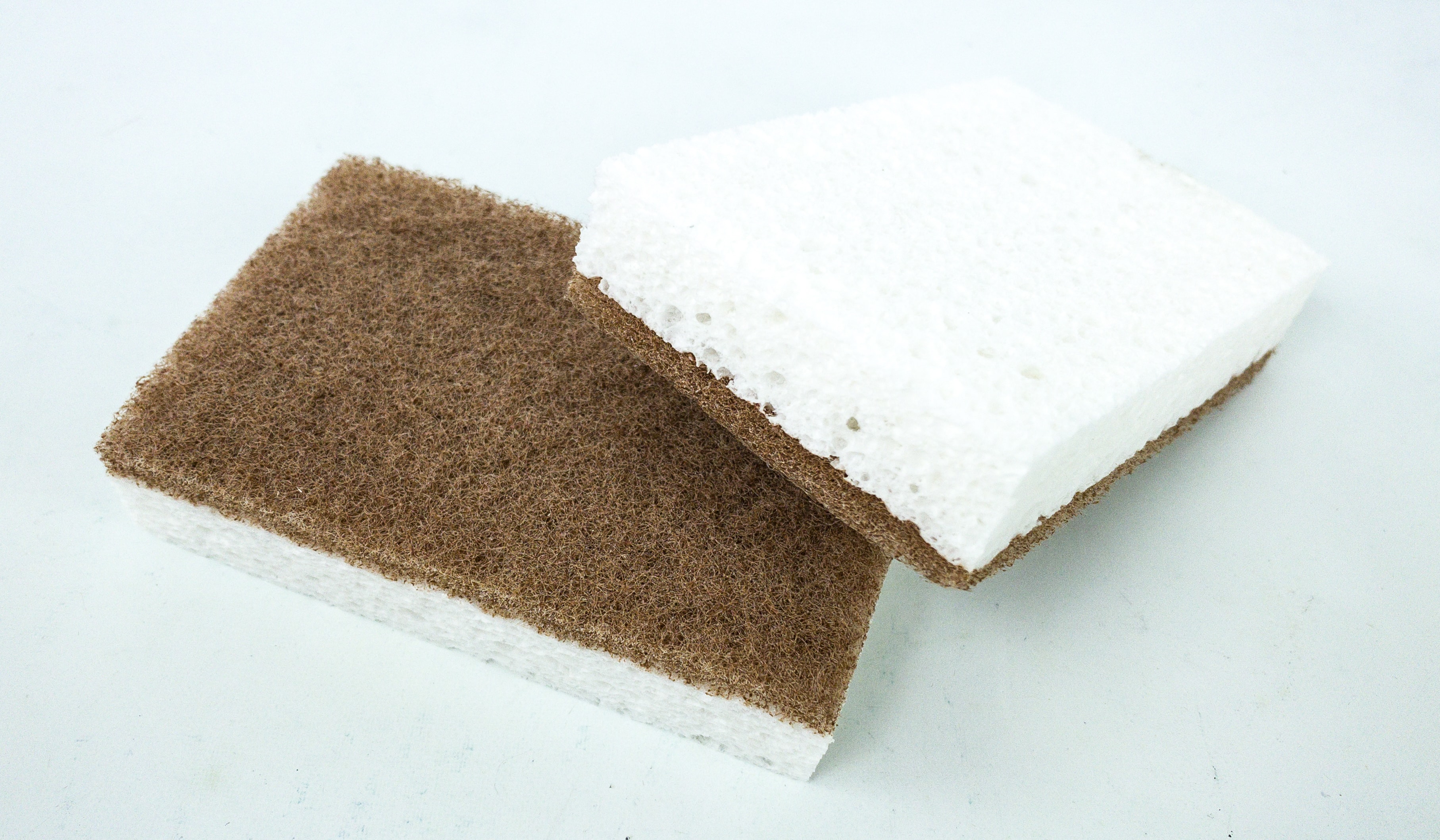 Aside from crushed walnuts, natural vegetable cellulose was also used to create this sponge. If you have nut allergies, it is not advisable for you to use this product.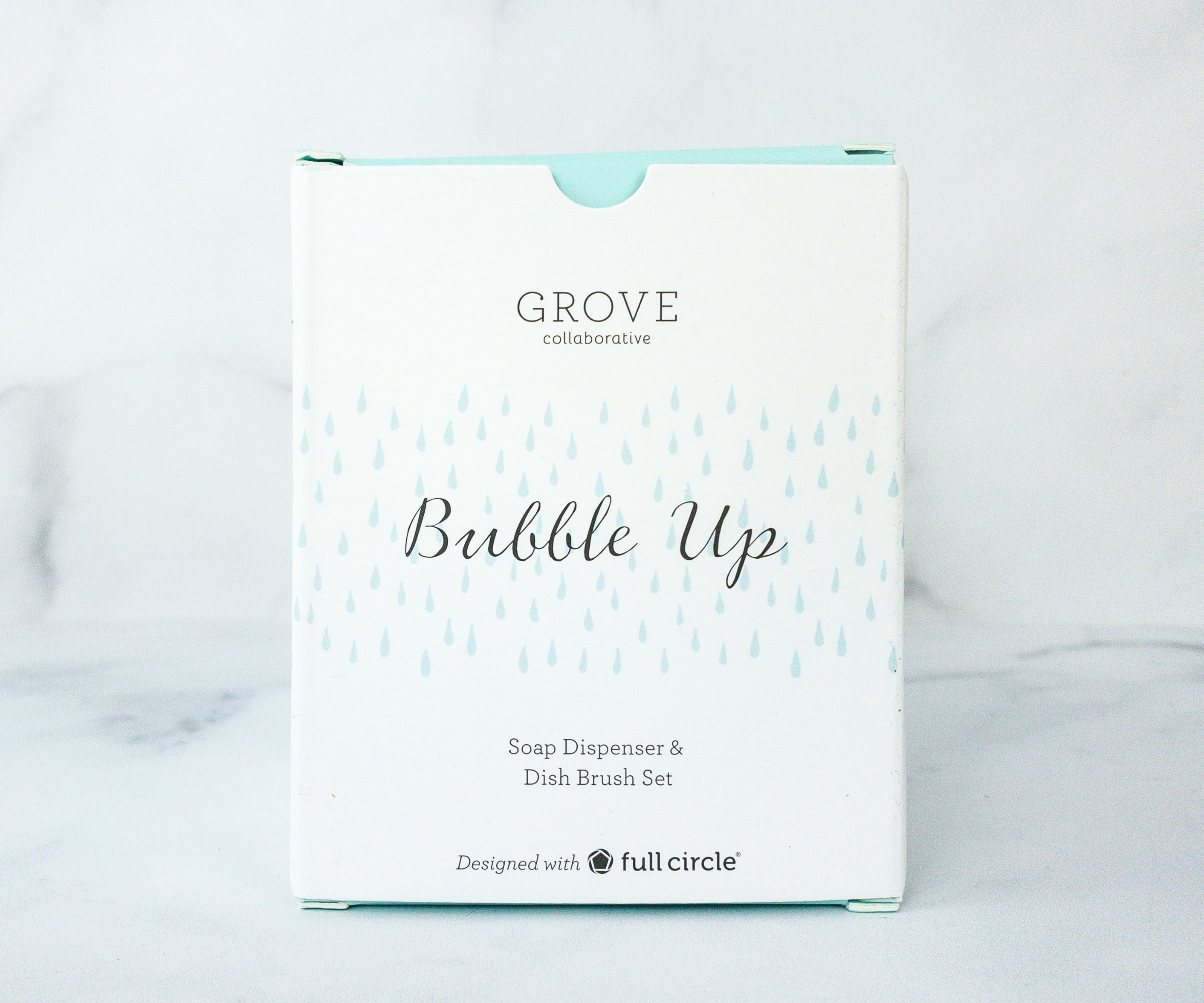 Grove Collaborative Bubble Up Soap Dispenser & Dish Brush Set ($12.95) Definitely one of Grove Collaborative's best-sellers, this tandem is really a nice addition to any home! The set is made with renewable bamboo and recycled plastic, which is really eco-friendly, and it cleans the dishes thoroughly as well!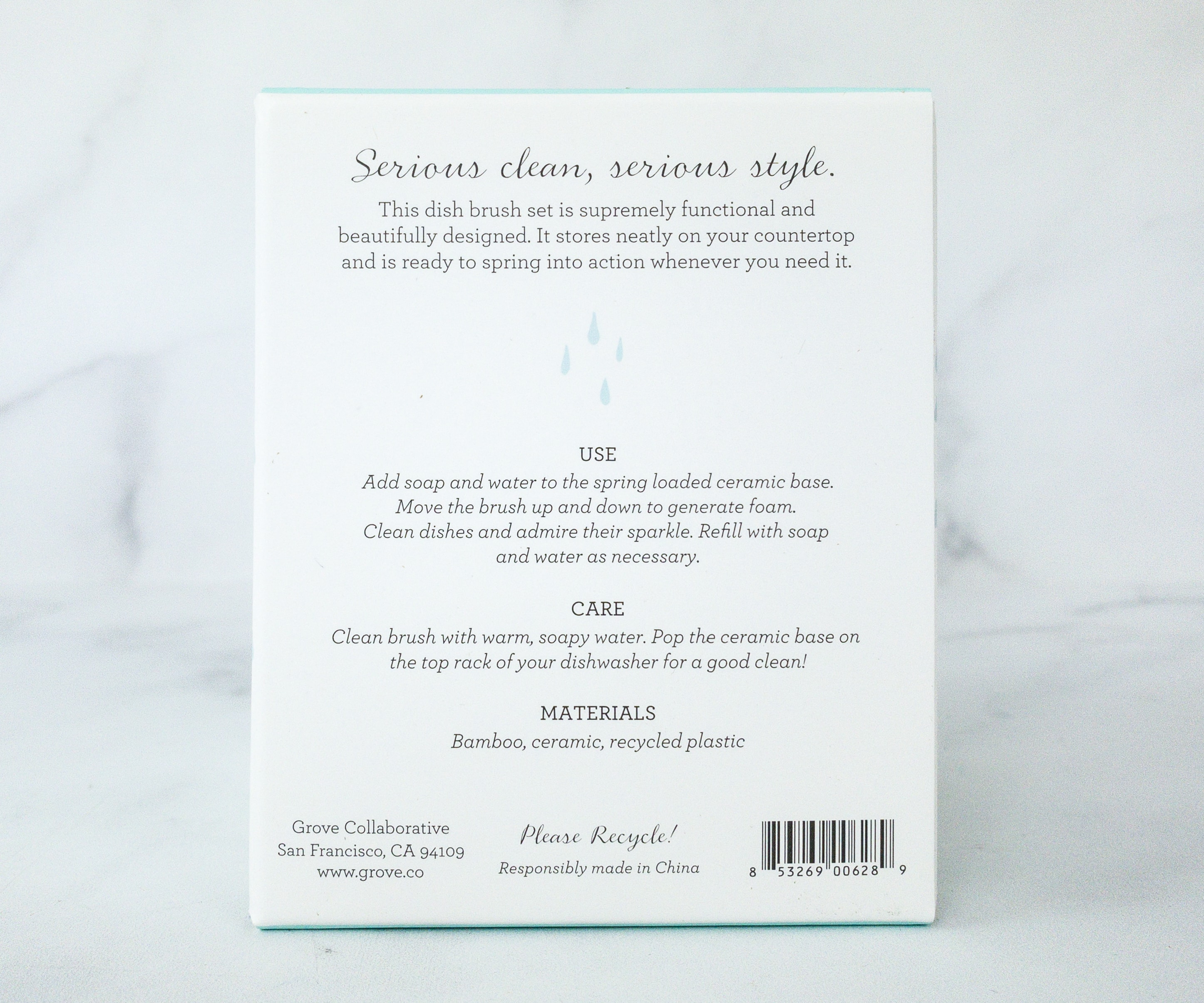 The set will also look perfect on the countertop, and it can be easily grabbed when I need to use it!
The set includes a dish soap dispenser and replaceable brush with a holder.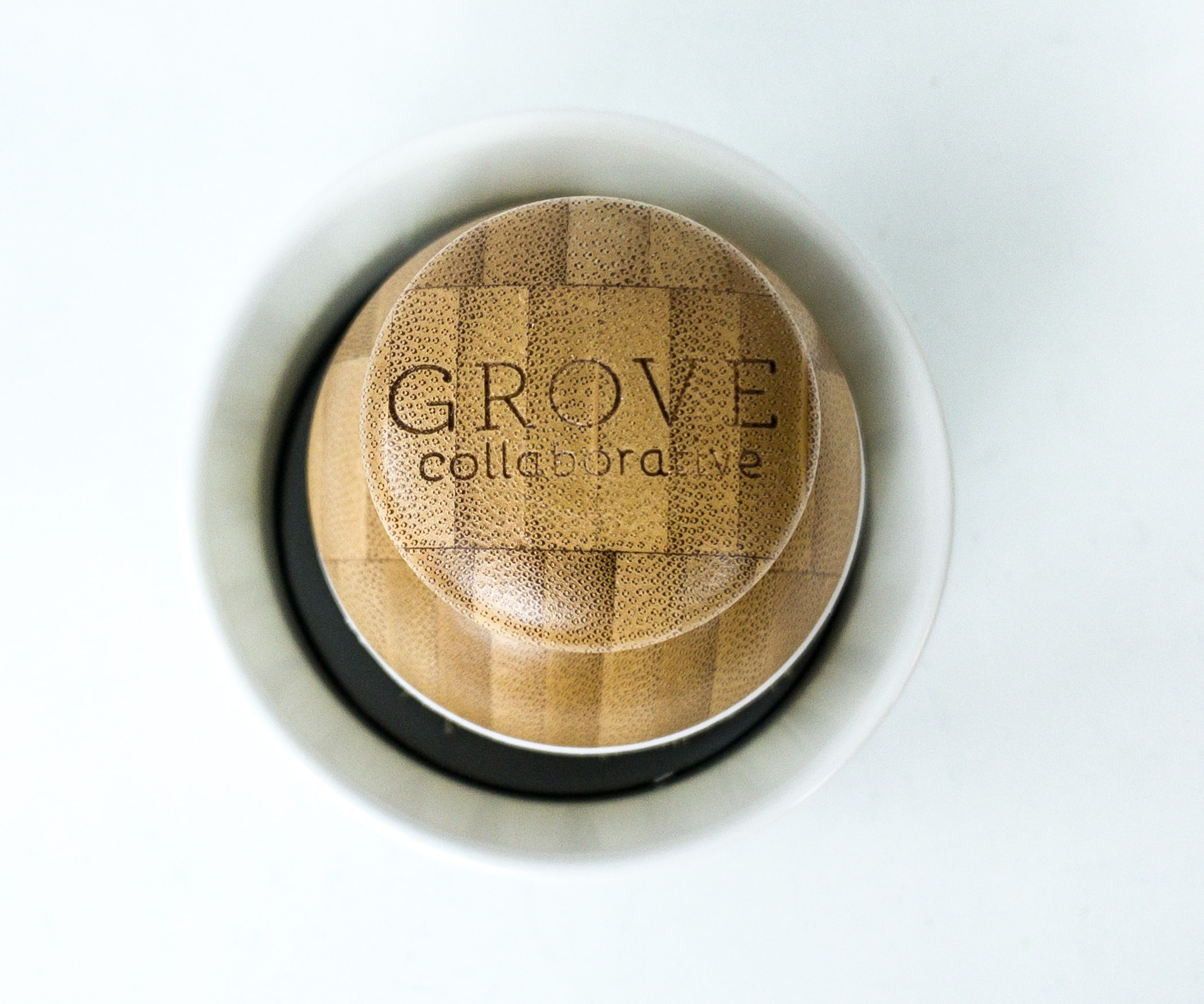 The brush's handle is made of bamboo. It's so beautiful.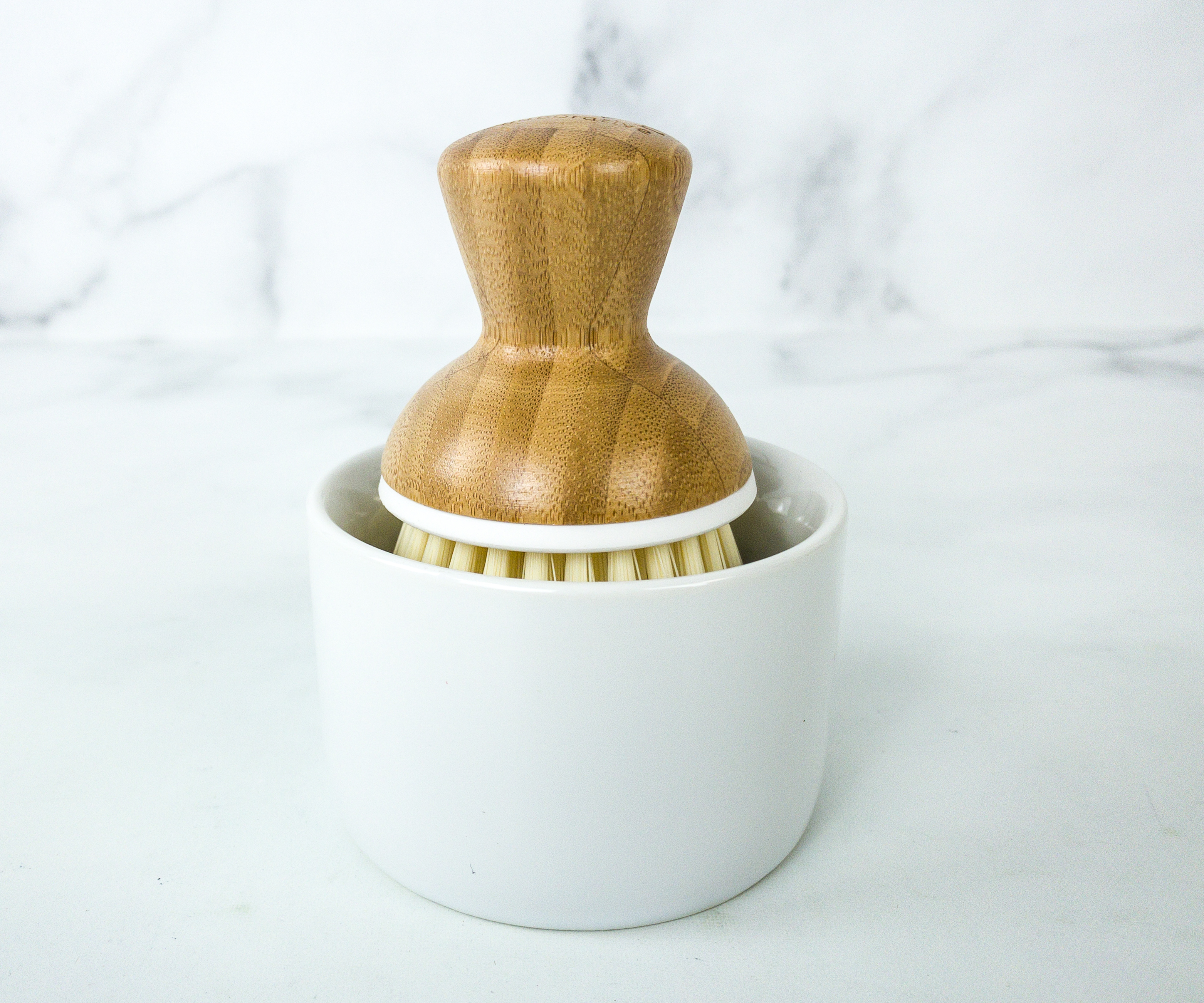 The brush fits perfectly on the holder. It won't take much space on my counter either.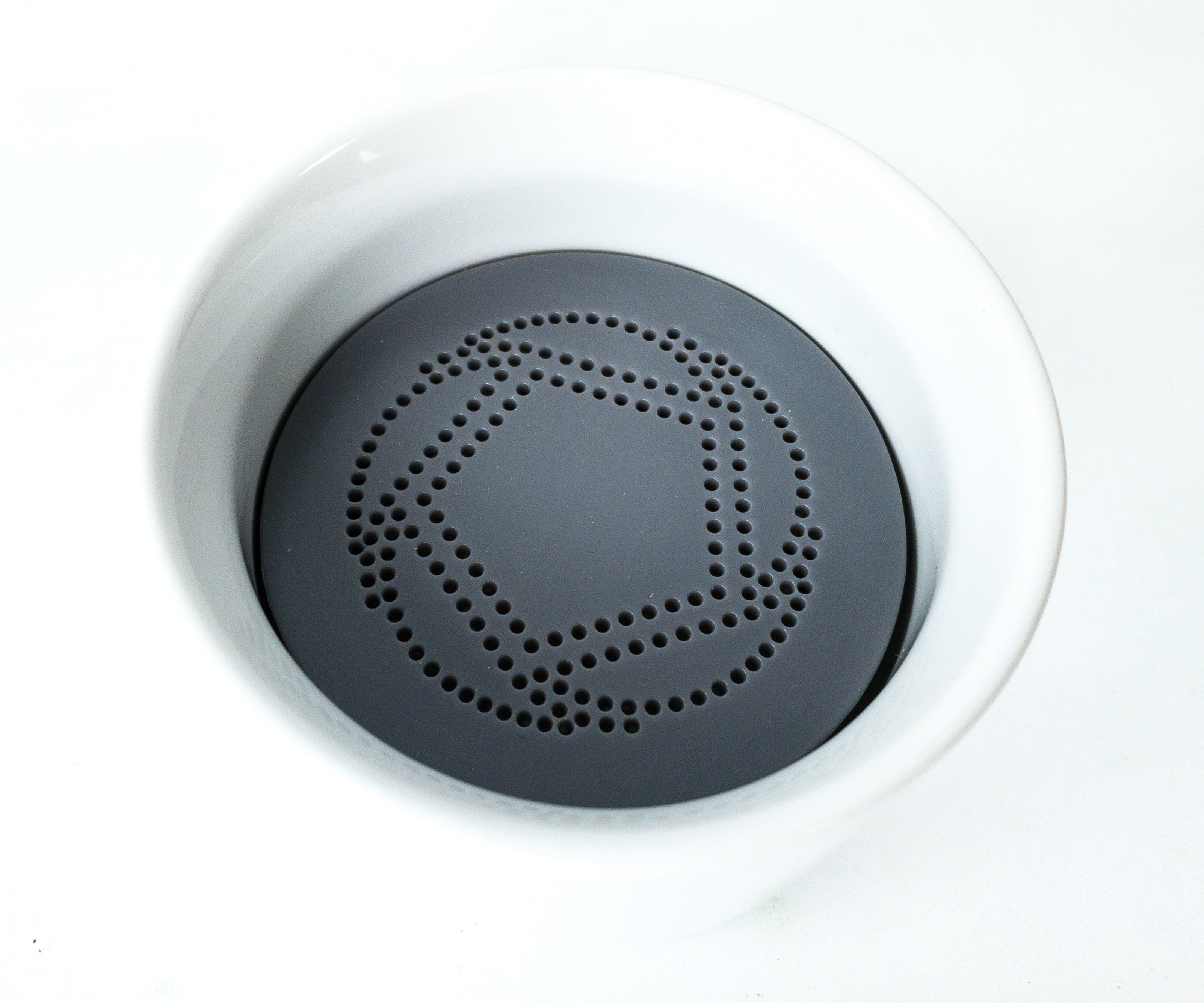 On top of the ceramic base is the brush holder.
The bristles are made of recyclable plastic. Just take good care of the brush by cleaning it with warm soapy water, while you can put the ceramic base in the top rack of the dishwasher.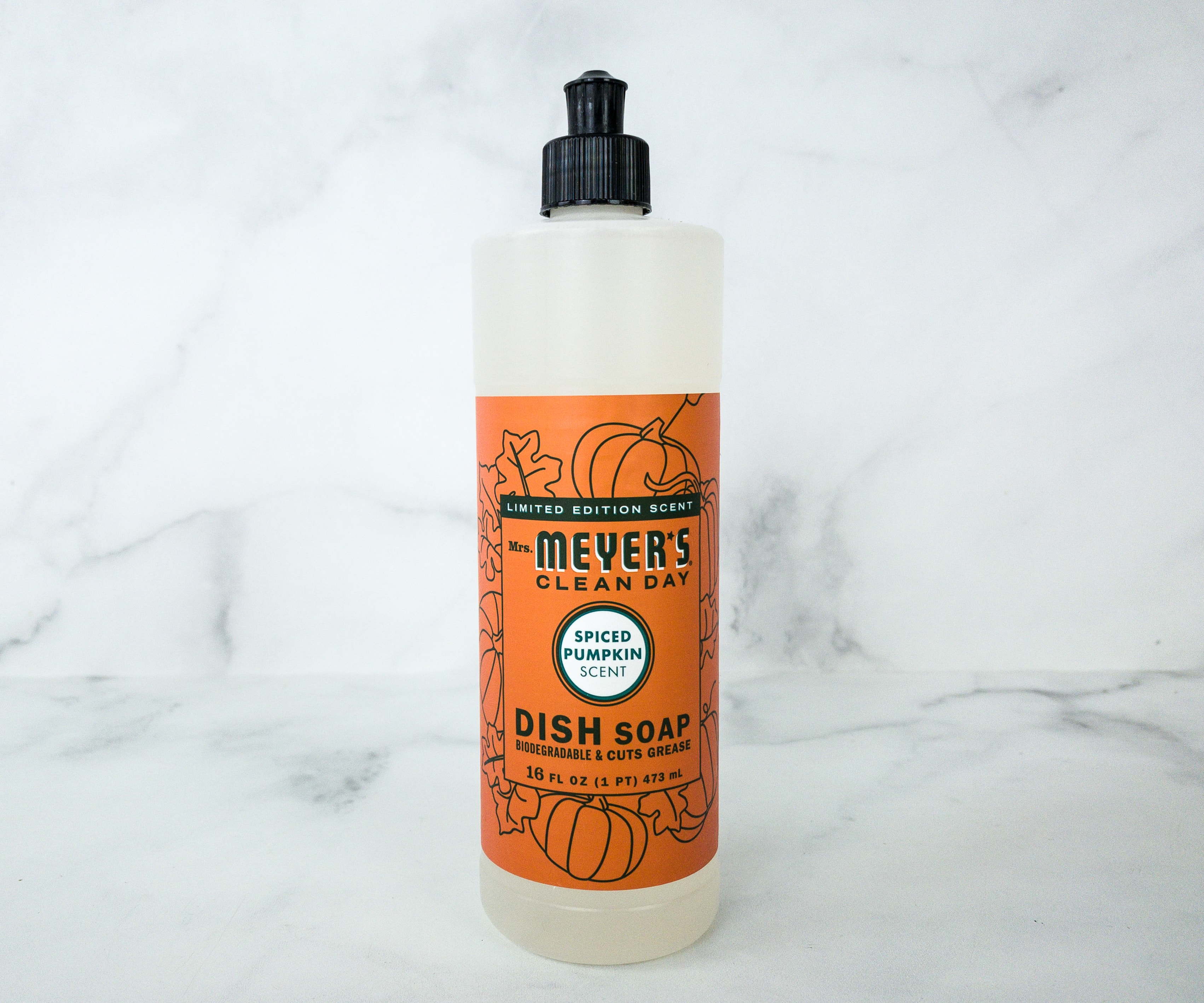 Mrs. Meyer's Spiced Pumpkin Scent Dish Soap ($5.30) For this season, the trio comes in a limited edition scent that we all love, Pumpkin Spice! This dish soap is packed with essential oils and plant-derived ingredients. It easily removes grease from your dinner and kitchenware, plus it's biodegradable.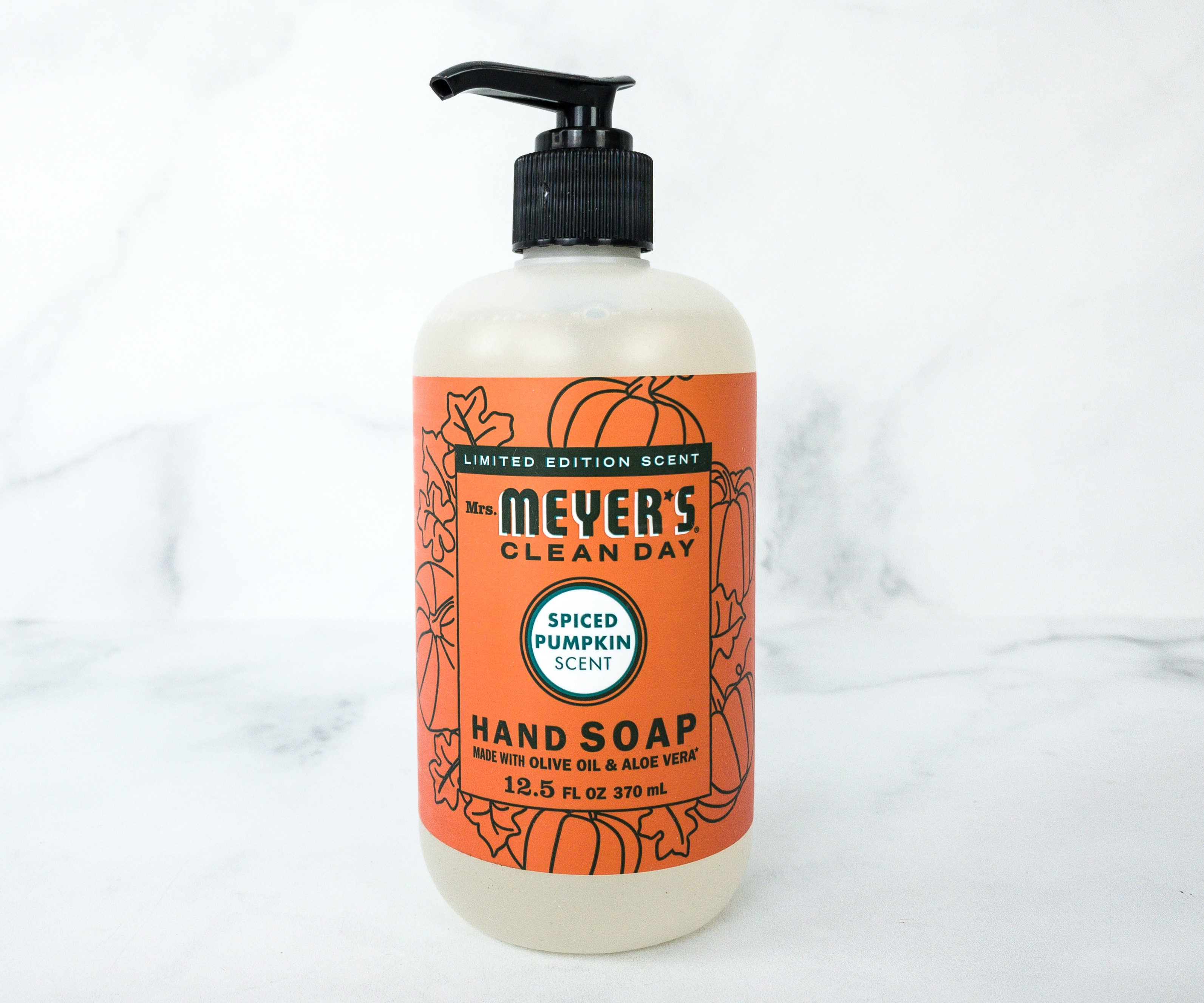 Mrs. Meyer's Spiced Pumpkin Scent Hand Soap ($5.30) This hand soap contains aloe vera gel and olive oil to create a cleaning yet non-drying formula. It also contains some plant-derived cleaning ingredients, essential oils, and glycerin.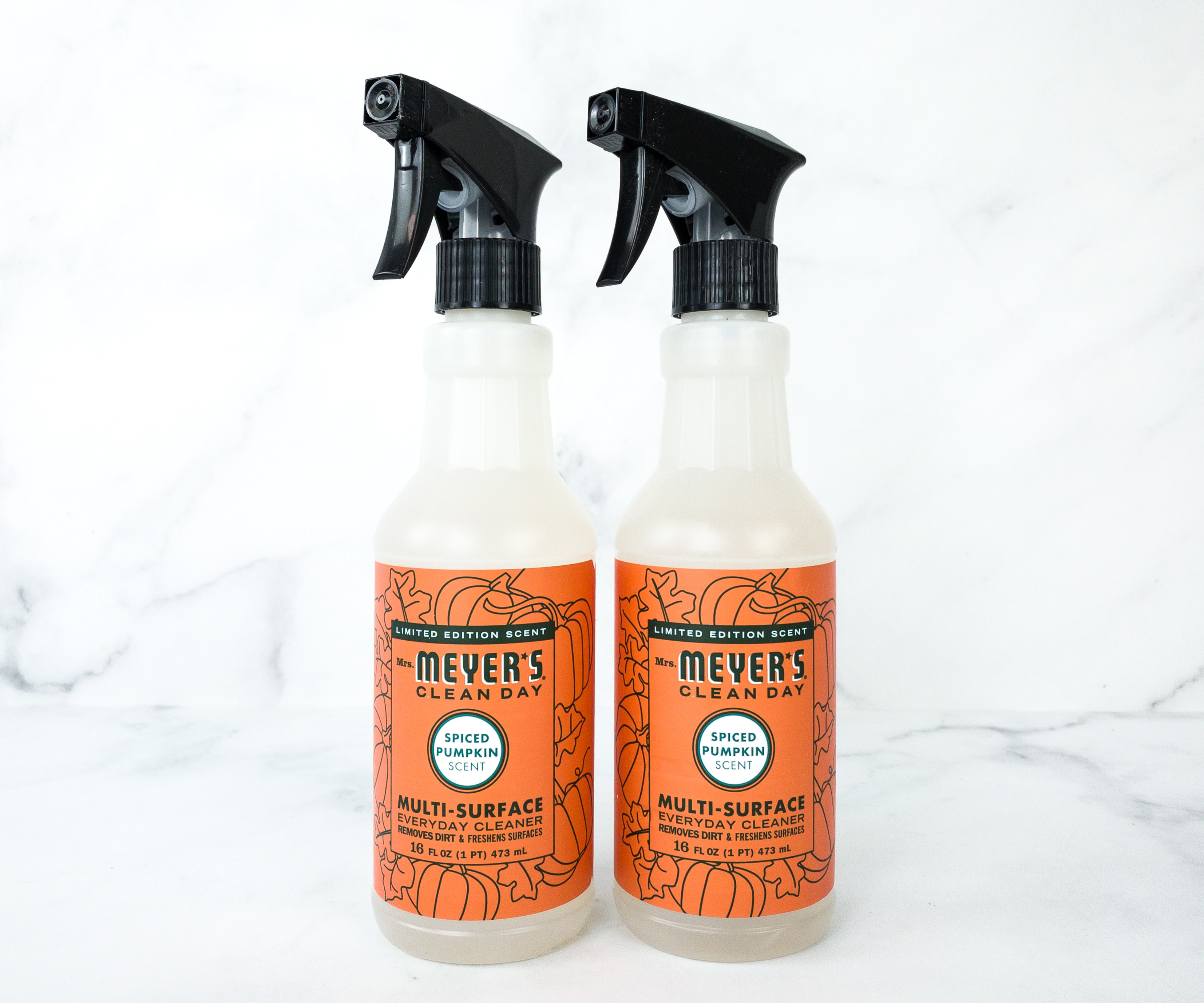 Mrs. Meyer's Spiced Pumpkin Multi-Surface Everyday Cleaner ($5.30) Lastly, here's one of my favorite cleaning agents, the  Multi-Surface Everyday Cleaner! It's made with natural ingredients that can protect your cooking and preparing station against bacteria and germ build-up.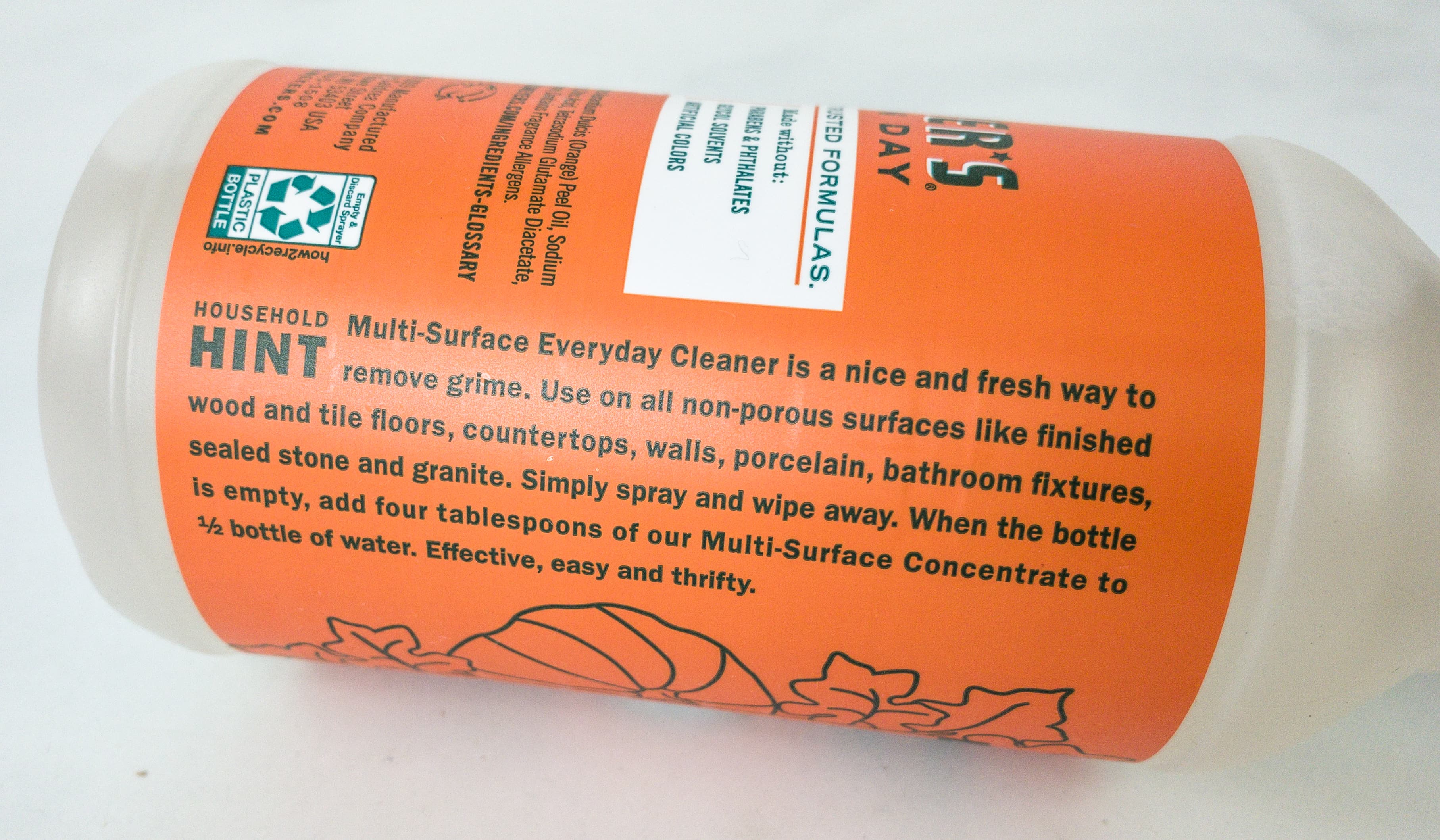 It also comes with a spray cleaner that can be easily used to keep surfaces clean! Just spray and wipe-off!
Fall is here, and I have a new bunch of home items and cleaning products to welcome it with! Grove Collaborative is one of my best companions in keeping our house clean and smelling fresh, even after messy celebrations. I love the scrubber sponges, they're really effective in scrubbing off dirt and grease, especially on my sink and counters. The cleaning power of the multi-surface cleaner had been tried and tested and I won't get tired of grabbing a new bottle every time I run out. The nice scent is really just a bonus. Everything is efficient and they deliver exactly what is promised. Plus, they're only made with ingredients that are not harmful to the environment!
Have you tried out Grove Collaborative?
Visit Grove Collaborative to check it out and personalize your own subscription!