Glamour Jewelry Box is a monthly jewelry subscription. Each box includes 3 trendy boutique pieces, which may include necklaces, rings, bracelets, or earrings. The best thing is that they're all for you to keep! Boxes start at $29.95, with a promised retail value of $75+!
DEAL: Get 10% off your first box! Use coupon code CJ10.
The jewelry pieces were placed in a soft fabric pouch. The box was also packed with white paper squiggles.
There's an information card listing the contents with a brief description for each.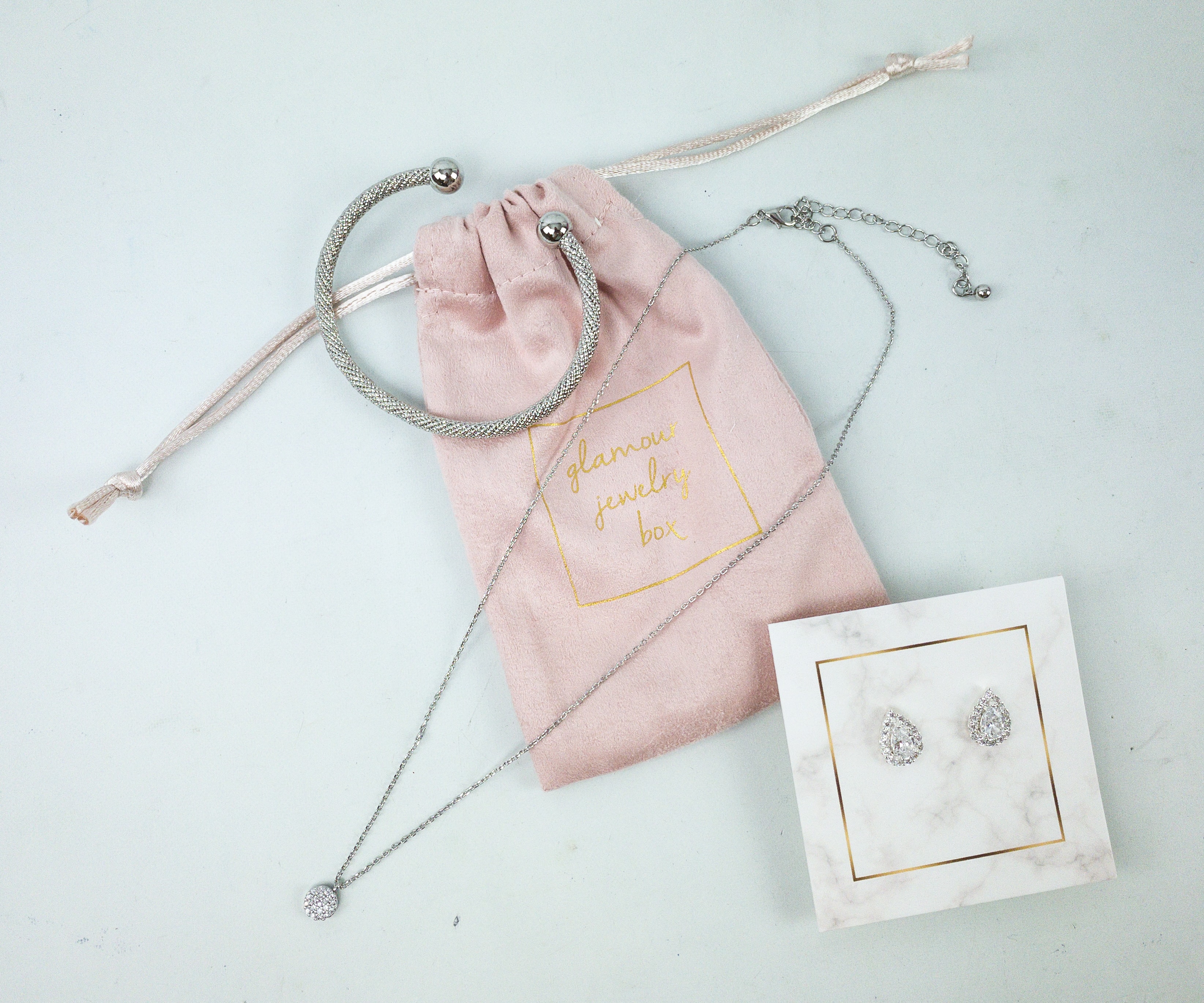 The soft bag is really cute, plus it makes a great way of keeping the pieces scratch-free, especially if you're bringing them with you wherever.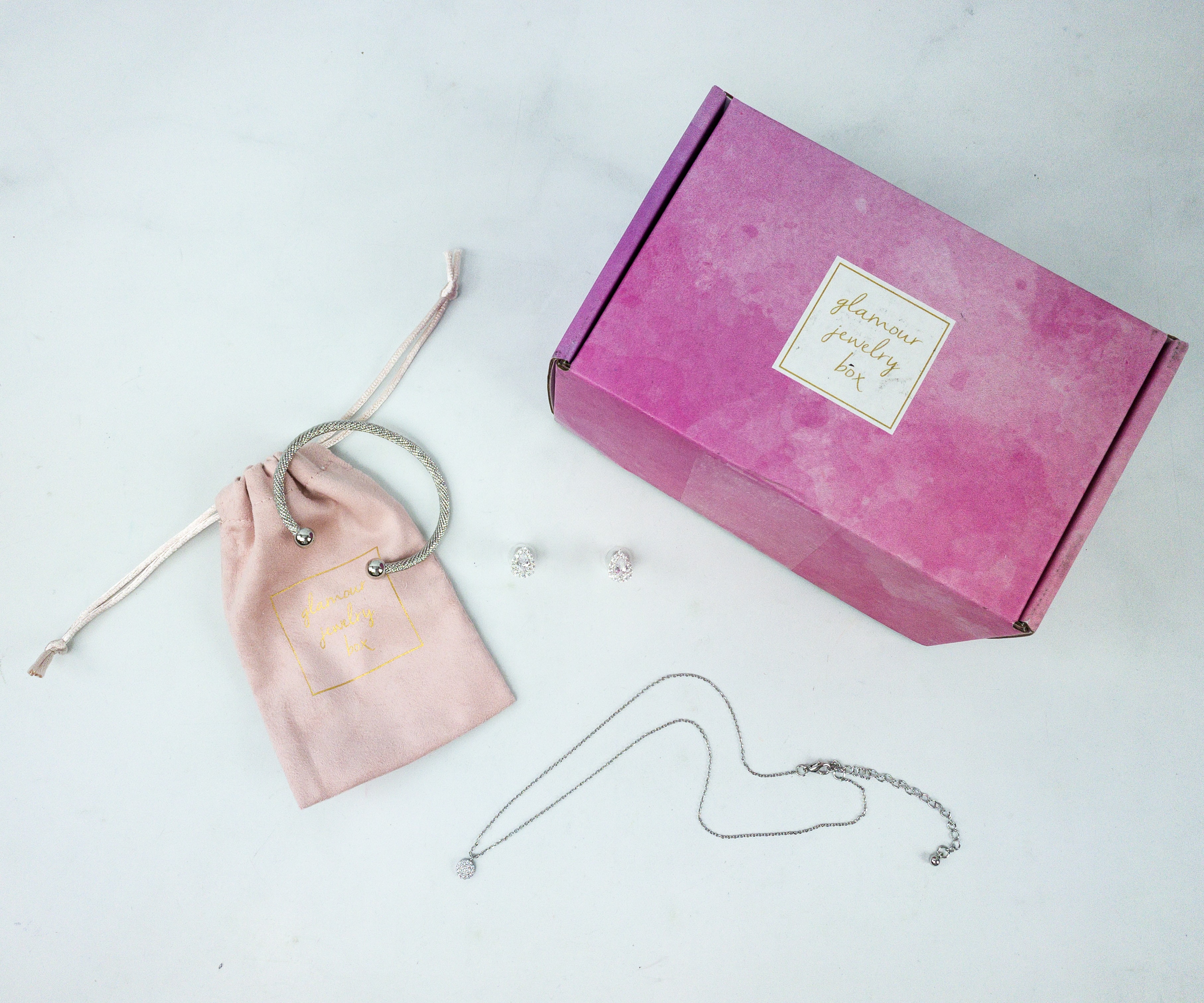 Everything in my box!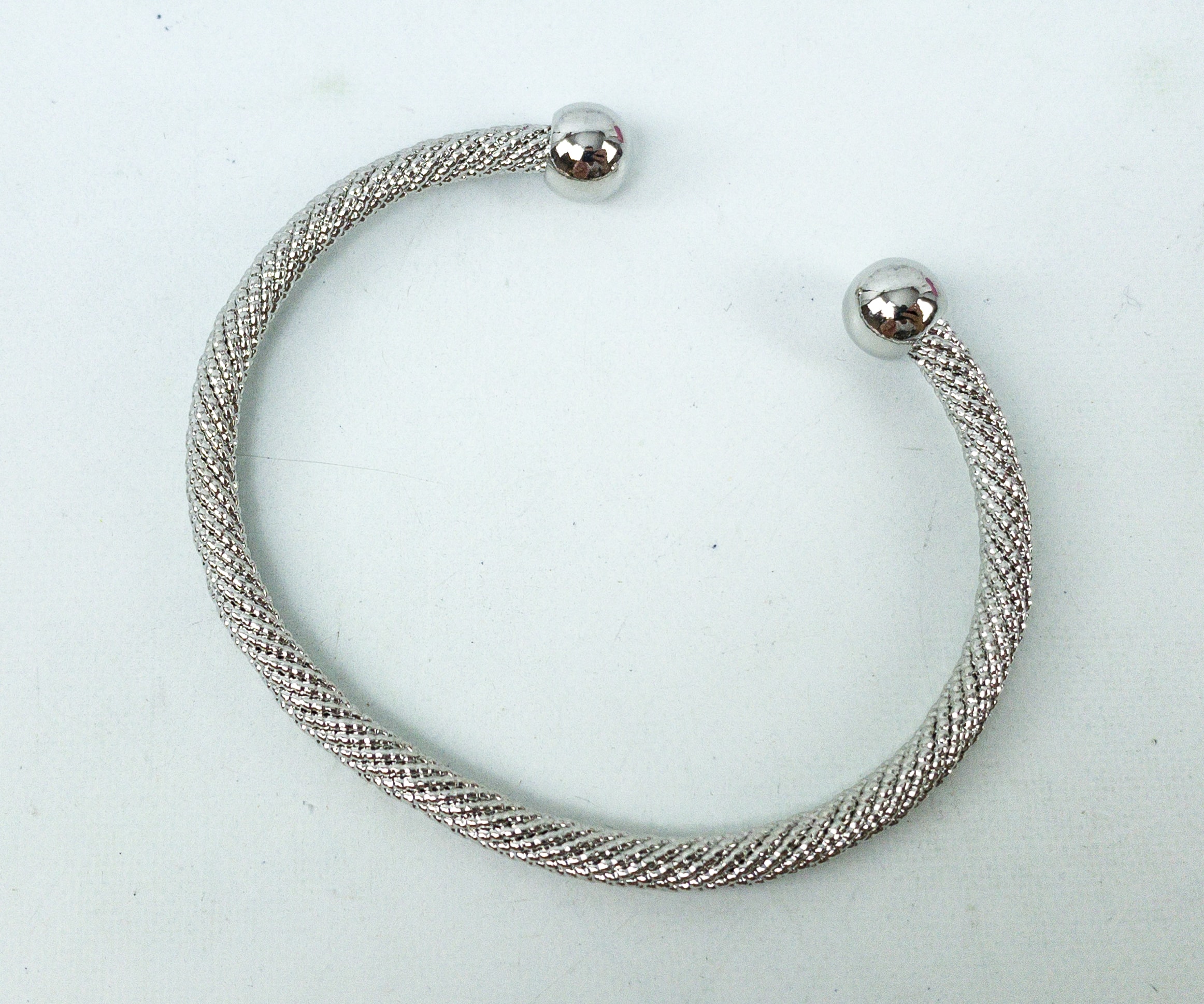 The J.P. Cuff. The cuff may look simple but it's really a nice go-to piece, especially when you don't have time to lock your accessories when you're in a hurry.

The open ends make it easy to just slip on. It's also perfect if you love layering bracelets. You don't need to worry as it won't easily slip off your wrist, and it easily adjusts to whatever wrist size too.
The Aria Necklace. I think simplicity and elegance is the name of this box, as I got another precious piece with a seemingly minimalist design that I can casually wear.
It has an extender to make it easier to adjust when there's a need to, and it comes with a lobster clasp.
The pendant is small, yet it can be accentuated if ever I wanted to dress-up for a formal party or a romantic date night!
Paris Teardrop Studs. These beautiful gleaming pieces will complete my accessories either for a day out or a party. They're really beautiful and even though they're smaller than most earrings, they'll surely capture attention as they reflect light and shine.
Everything in this box looks like they belonged in a set as they look good all together! All the pieces will definitely go well with my other jewelry pieces, and that relieves me from worrying about how I can mix and match them. I love pieces that I can wear with whatever outfit or event I am attending to. My favorite among these three is the pair of studs, but I love the necklace and the cuff bracelet too! This is a simple yet beautiful collection that anybody would want to keep in their own jewelry boxes!
Have you tried Glamour Jewelry Box yet? What do you think of this month's box?