Emma & Chloe is a monthly French designer jewelry subscription box. Every month you'll get a new piece ($50 to $200 value) for $35. You can also shop the website for some beautiful accessories, and your monthly membership comes with 20% off the shop!
DEAL: Use coupon code HELLOSUB to get your first box for $10 or use coupon code WELCOME20 to save 20% off any length subscription to Emma & Chloe!
Even the box is so fab!
The item was packed in a drawstring pouch to keep it free from scratches and such during shipping.
We also got a mini-magazine this month!
Majestic columns, mineral volume and an antique bas-relief. 

The last rays of the warm summer sun radiate a magnificent gleam that reveals the underlying stone. The impressive rock statues look down on passers-by with protective conviction. Amidst the perfect silence, an aerial silhouette emerges, reviving the neoclassical sculptures. This month, The Hedonists collection is back by popular demad! Discover a new twist on this trendy collection, with brand new pieces including the latest addition to your jewelry box…
The booklet is packed with lots of high-quality photos!
The photos help set the theme and also give you inspiration.
HESTIA BANGLE

Les Hedonistes Collection

Forever inspired by Oriental heritage, Les Hedonistes collection has been revamped to bring you fashionable and creative pieces. The Hestia bangle features the same iconic designs, such as the teardrop that depicts oriental civilizations and underscores the spiritual powers of its holder. Or the infinite circle, that brings eternal harmony and illustrates the perfect balance of life. This fabulous piece of wristwear is also topped with a sublime faceted stone that reveals the jewel's beauty and reflects the beams of light.
If you need style ideas, this booklet has lots of them!
There's even a review for the Autumn-Winter 2019 dress code!
There's a note that members will get 20% off the Les Hedonistes collection (except for new pieces). They also gave us a sneak peek on next month's featured piece!
As you take off the lid of the pretty box, you'll immediately see the precious piece that's inside!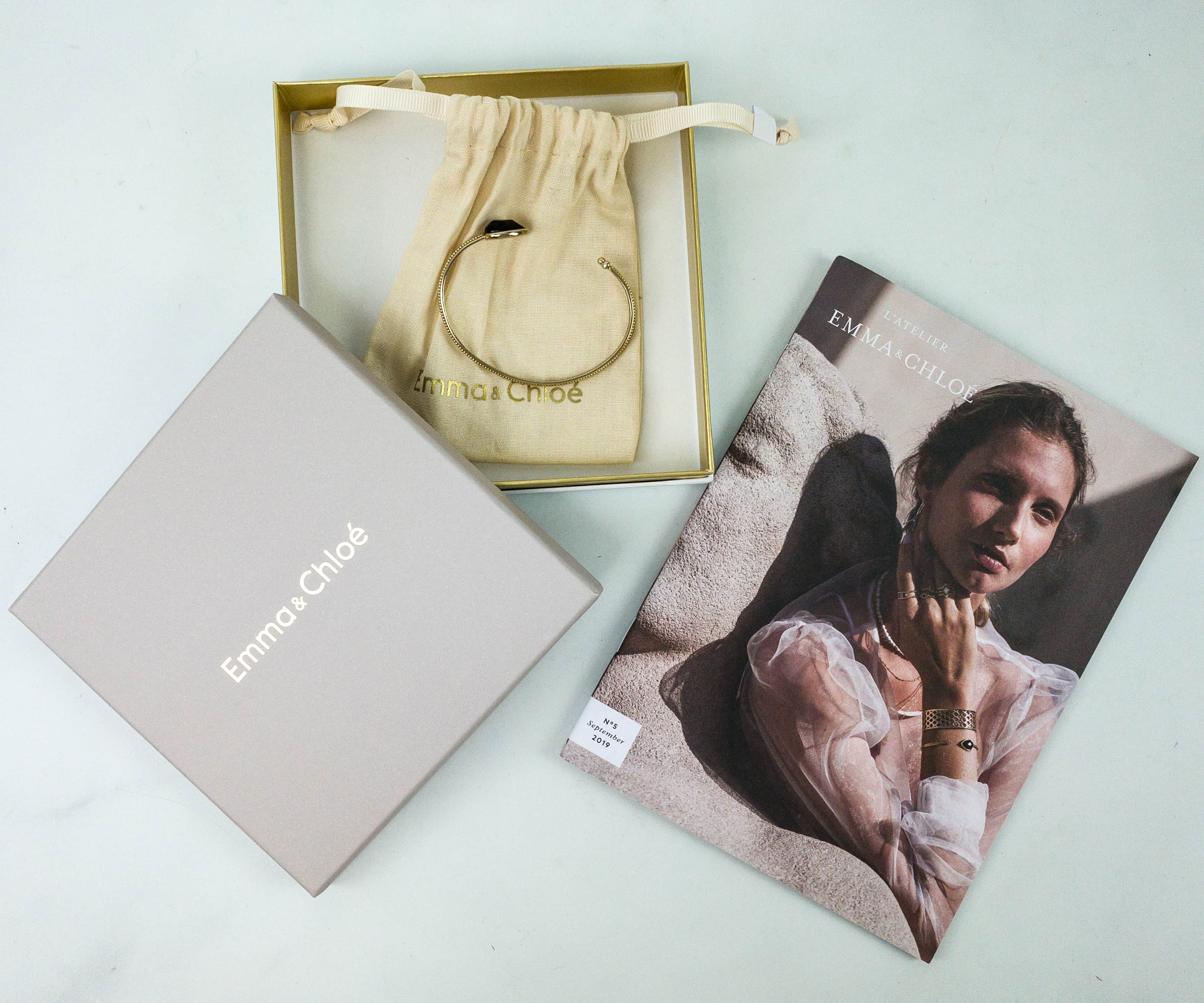 Everything in my box!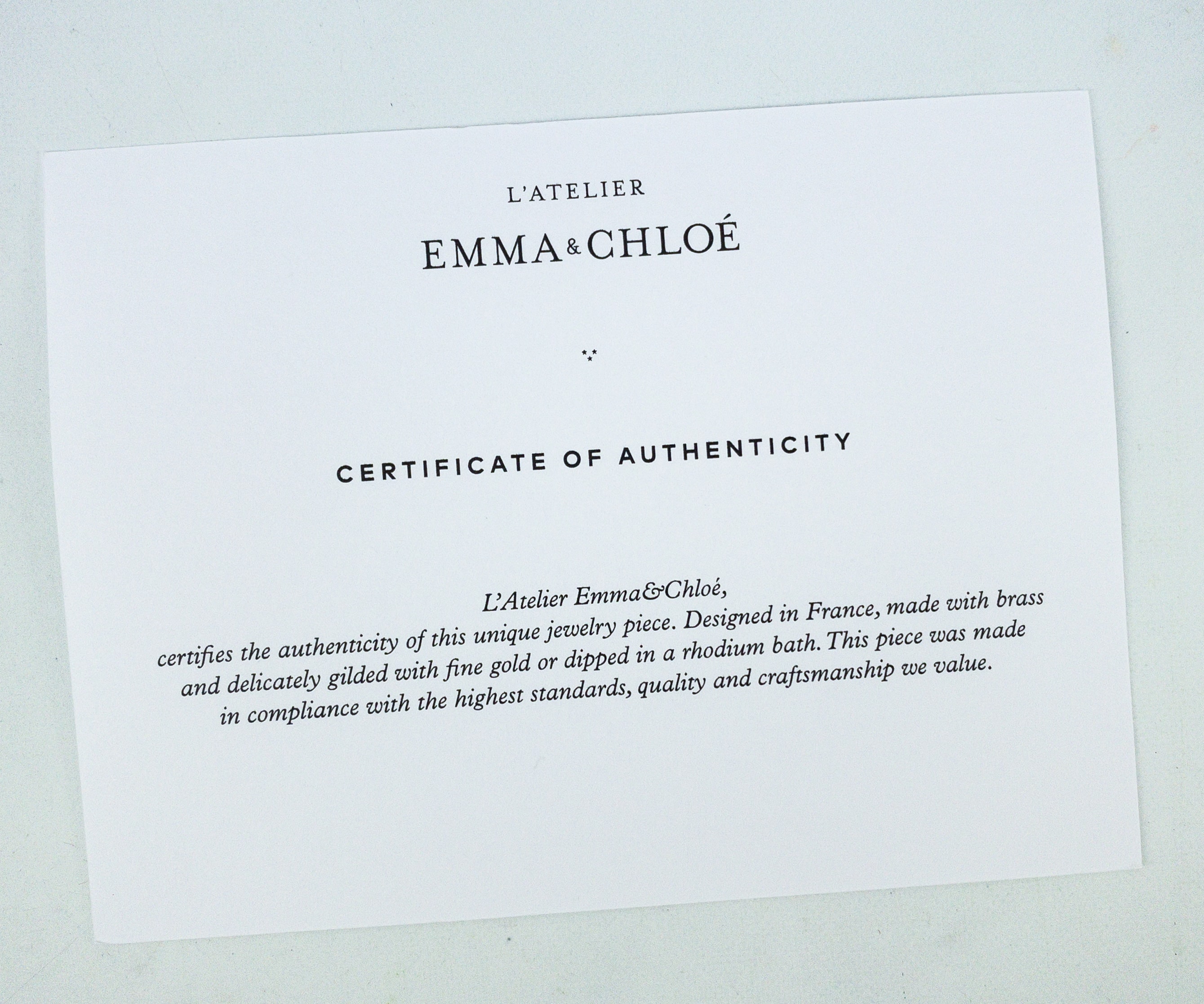 This certificate is proof that they value high standards, quality, and craftsmanship in their work. Their product's authenticity is beyond dispute.
Knowing how to value and preserve your jewelry is essential, that's why they included a card with some special care tips.
Hestia Bangle ($69) The precious item this month is a Hestia oriental-inspired bangle, from the Hedonist Collection.
It's an open-ended bracelet that can be easily worn no matter your wrist size.
The bangle is made of gold-plated brass, but you can also opt for the rhodium silver. I liked the gold better as it'll look great layered with other gold colored accessories I have, even my watch!
The dark teardrop looks really pretty framed with gold. The stone even reflects the bright lights.
The oriental appeal of the bangle is great. I thought this will just easily slip from my wrist but I have proven otherwise. The bracelet clings perfectly!
This month's featured piece is really pretty! I'm impressed with the details that can easily adapt to whatever style I wear. I like that the bangle is open-ended as I don't have to worry about the fit, and I can easily adjust the piece and avoid it from slipping from my wrist. It's also great for layering with other bracelets and watches. Emma & Chloe is a great jewelry subscription that guarantees valuable and trendy pieces that I can wear anytime and however I like!
What do you think of this month's jewelry?