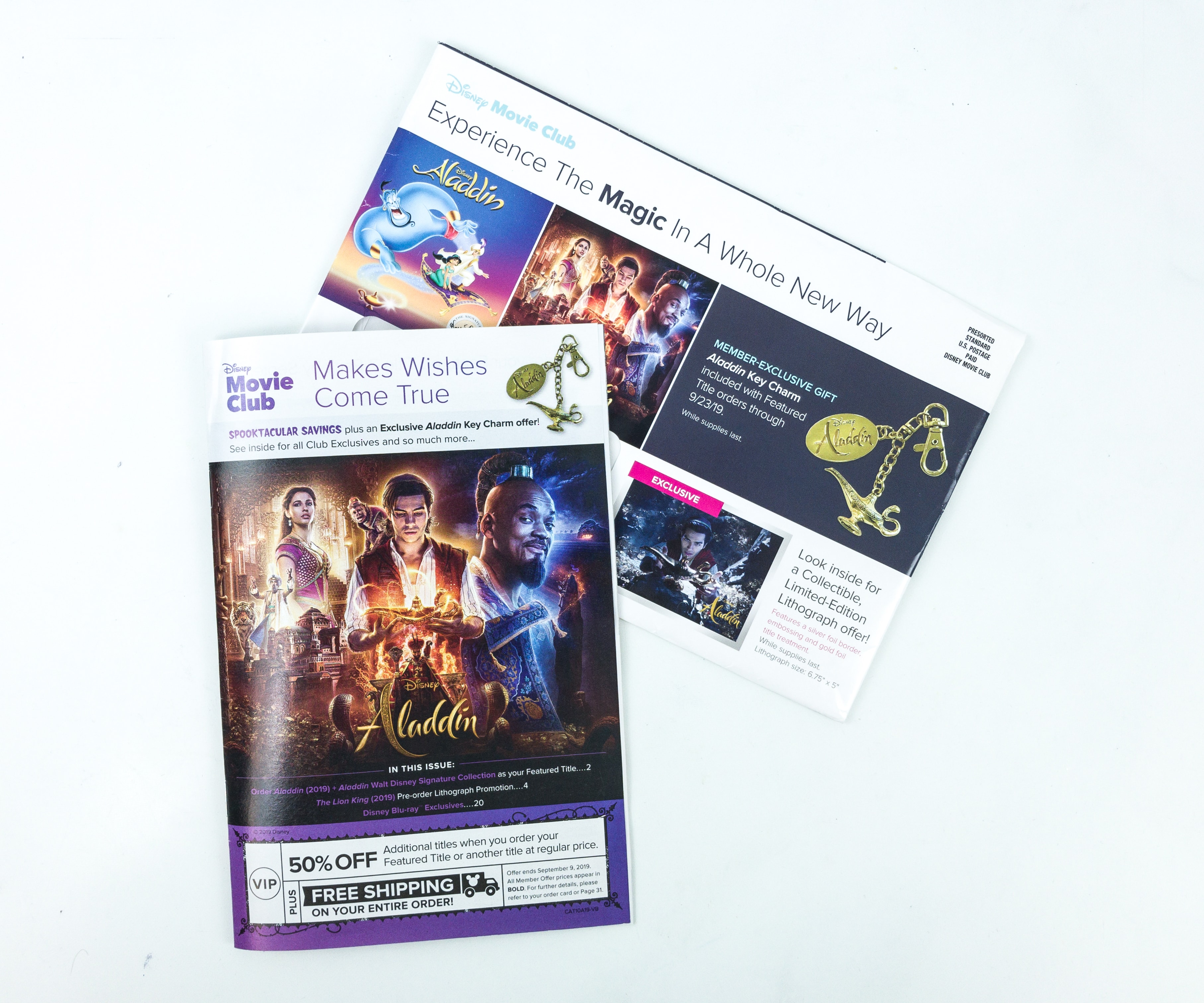 Disney Movie Club delivers the latest (and most-loved classic) Disney Movies for you to build your ultimate Disney Movie library. When you sign up for the trial offer (see below for full details) you can get 4 movies for $1 shipped. Not just Disney you can also get Pixar and Marvel Studios!
DEAL: Get 4 movies for only $1! The deal applies automatically, just VISIT AND SUBSCRIBE. Terms & conditions apply. In order to fulfill your Club purchase commitment, you'll need to buy 5 movies at full price.
The way these subscription works is that you'll get a featured movie title offer that you can accept or decline. If you forget to decline, it will be sent automatically. Just like pick or skip in other subscriptions. Some months have 2 featured titles. We think it's easier to do this online, and you'll get an email too.
They also included an issue of Disney Movie Club's mini-magazine, and this is dedicated just for Aladdin!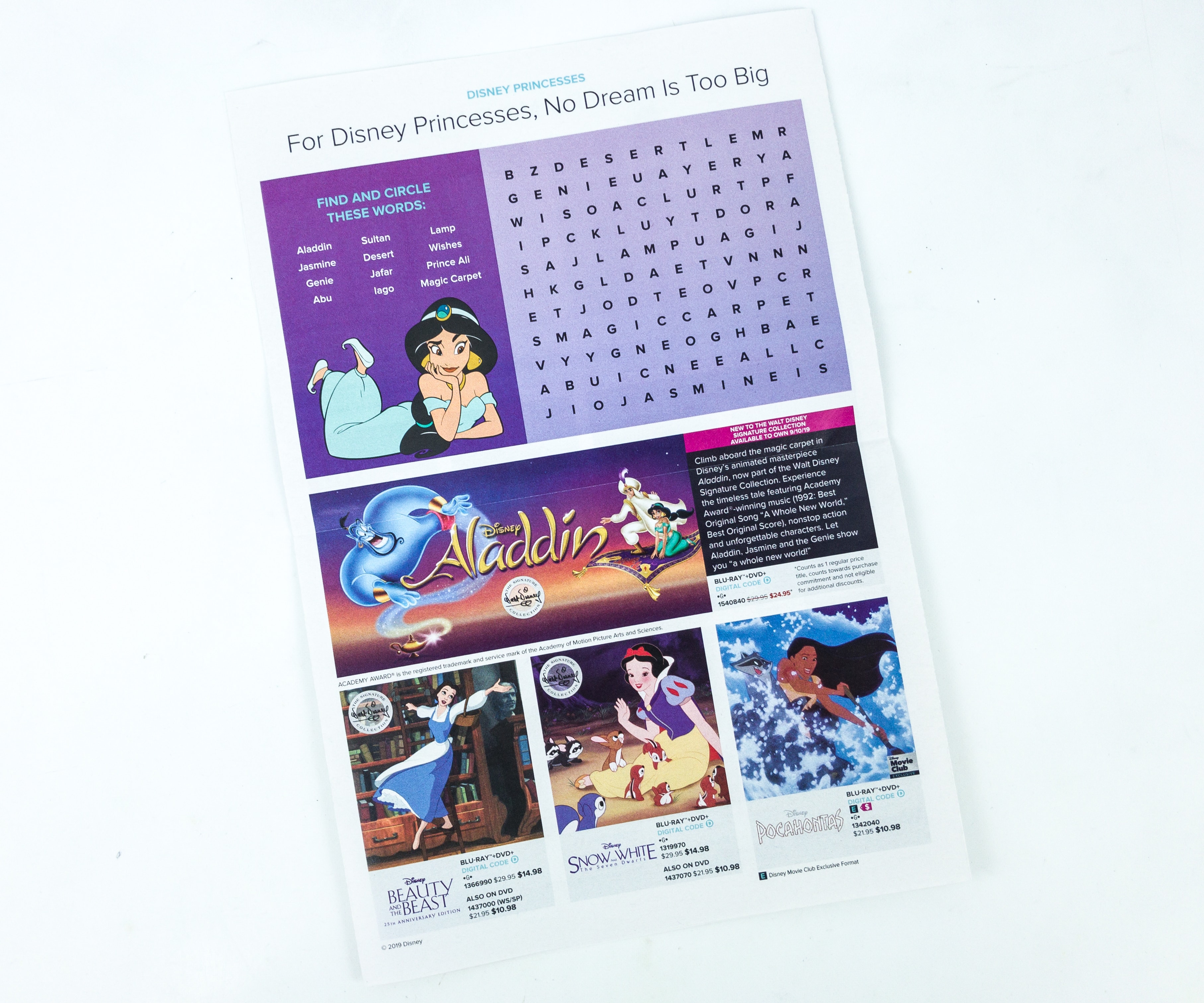 There are lots of fun things to do in the mag!
And tons of promos can also be found inside!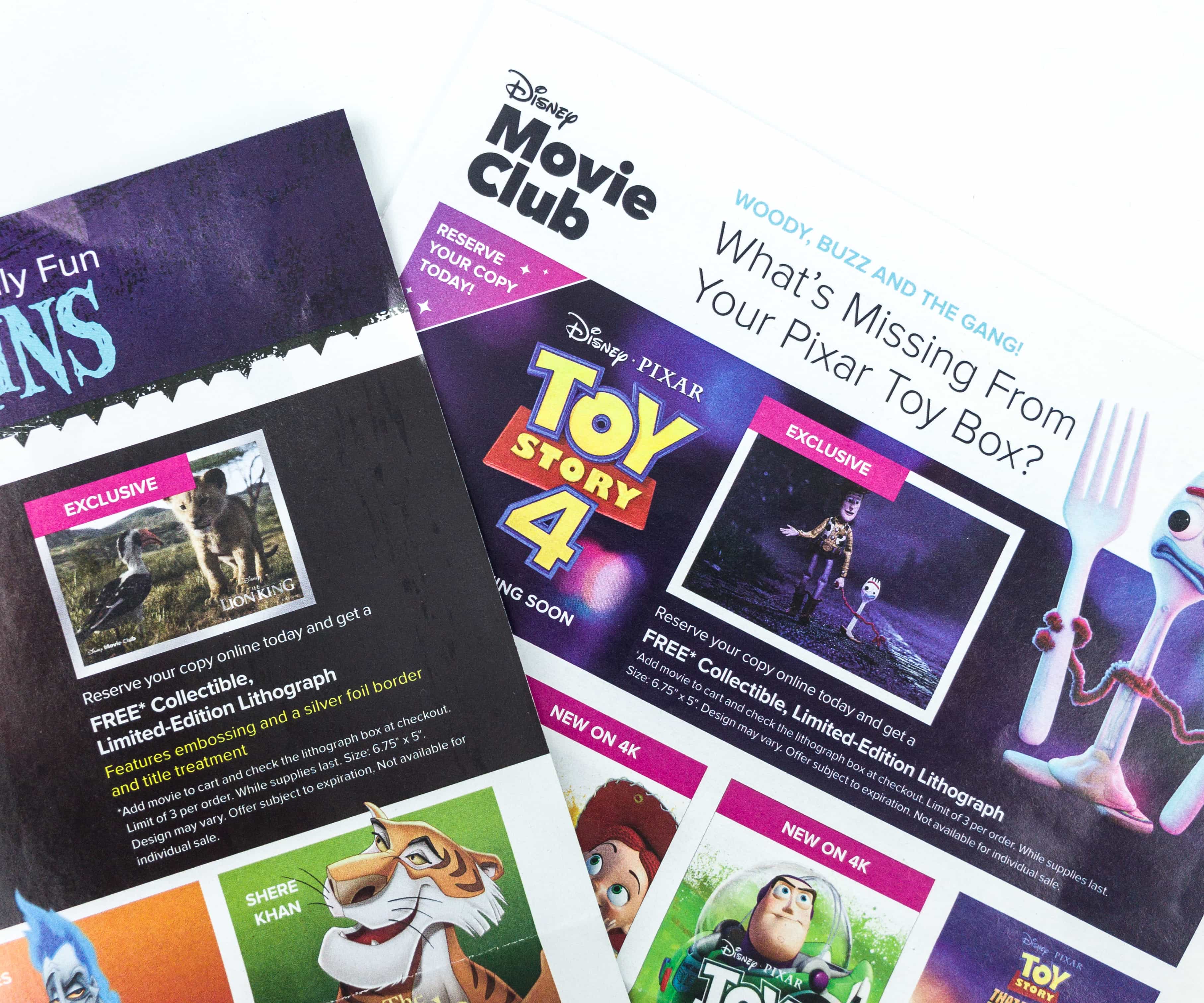 There are also more promotional stuff for other movies from Disney!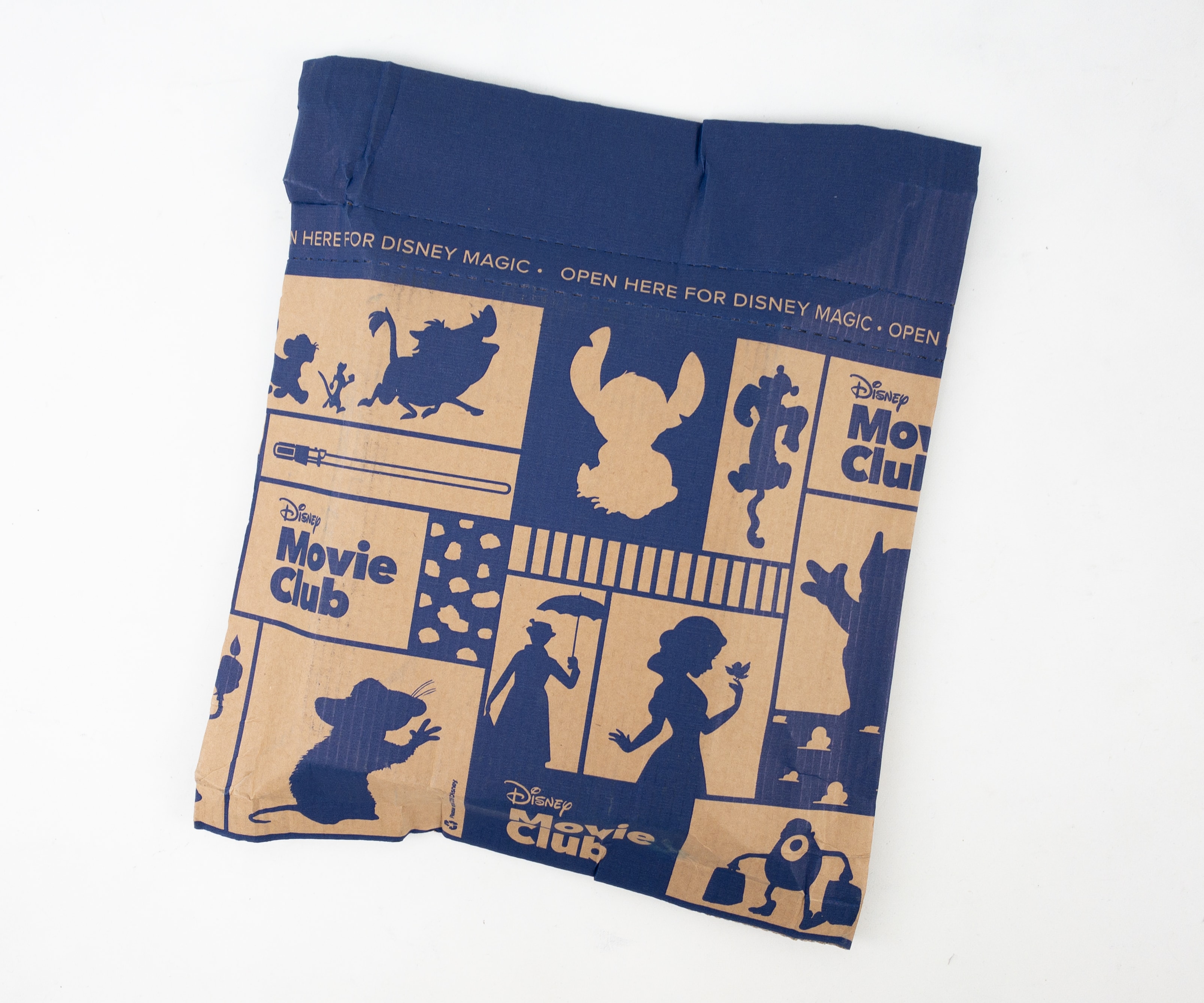 The packaging came a little crumpled, but thankfully the contents were still in good condition.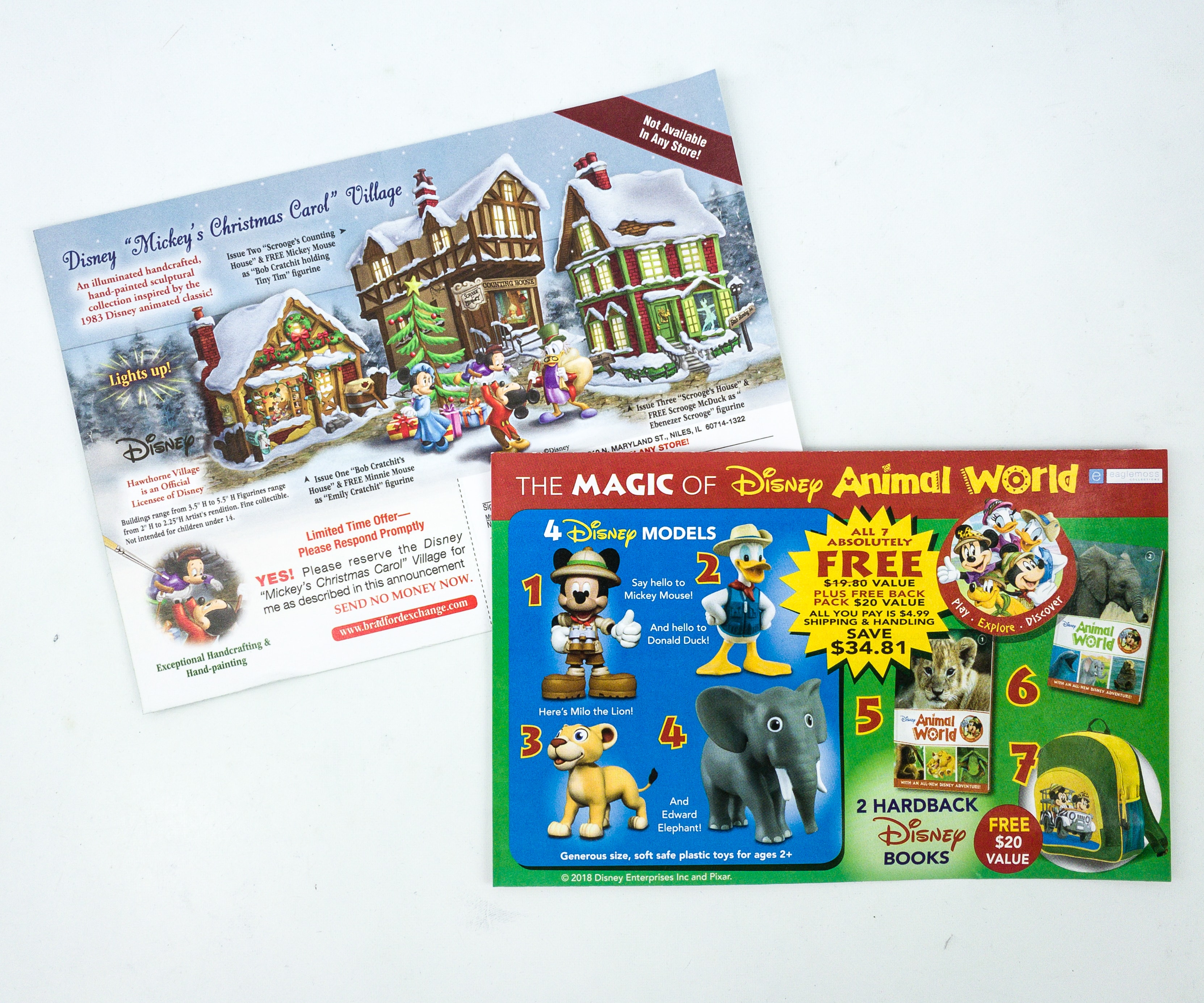 We even got a promotional card about the Disney's "Mickey's Christmas Carol" Village and Animal World!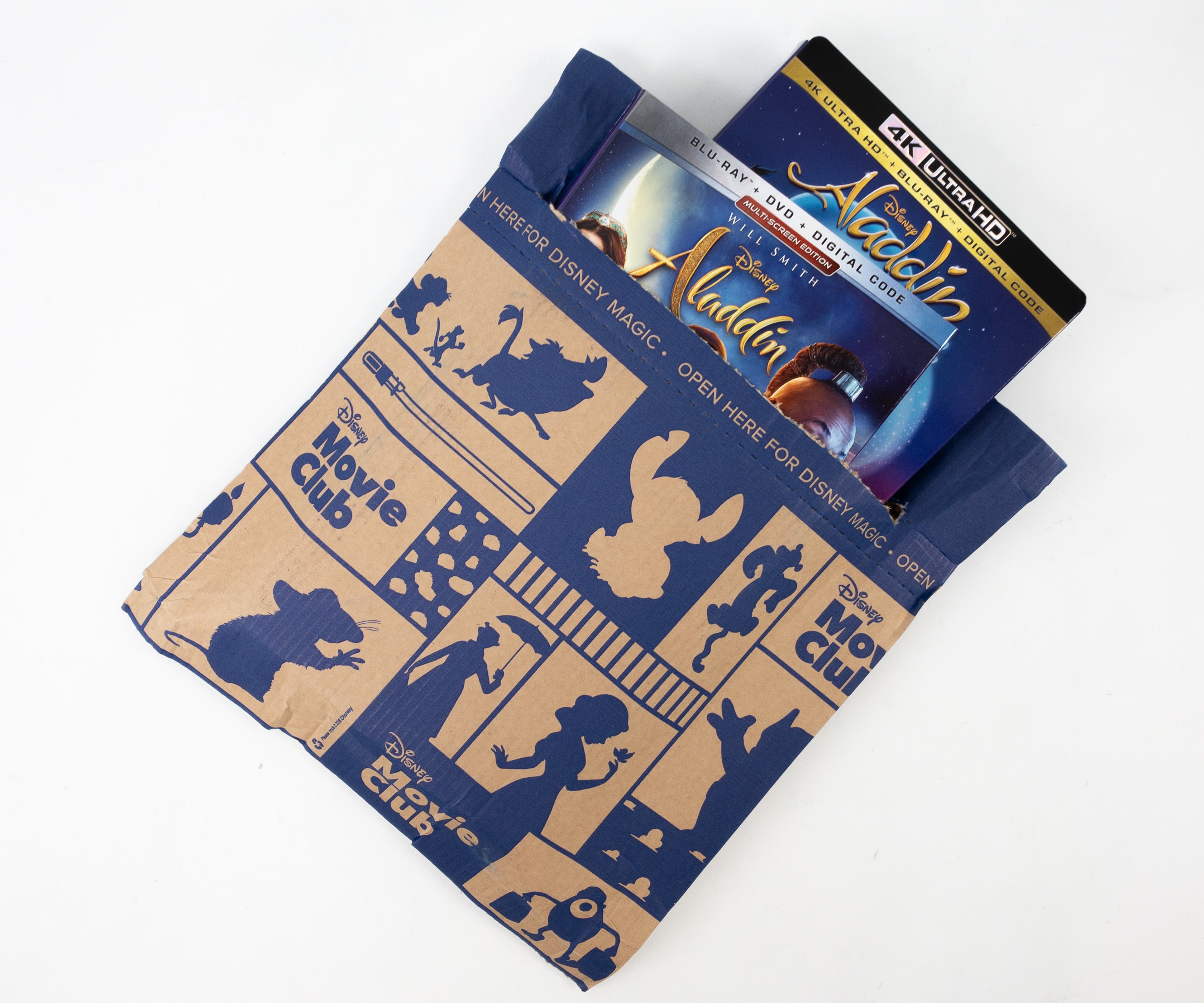 The package is full!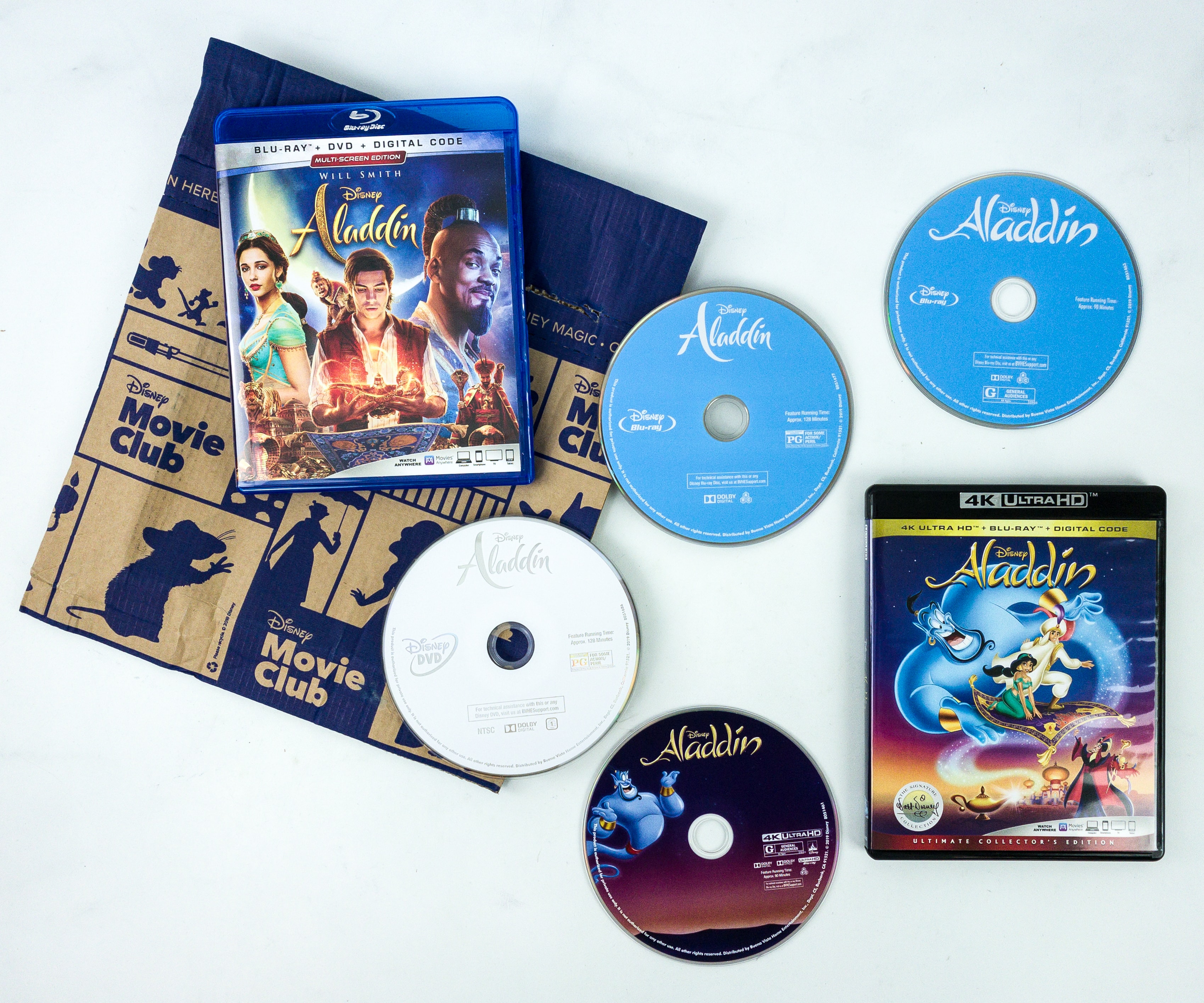 Here's everything in our package!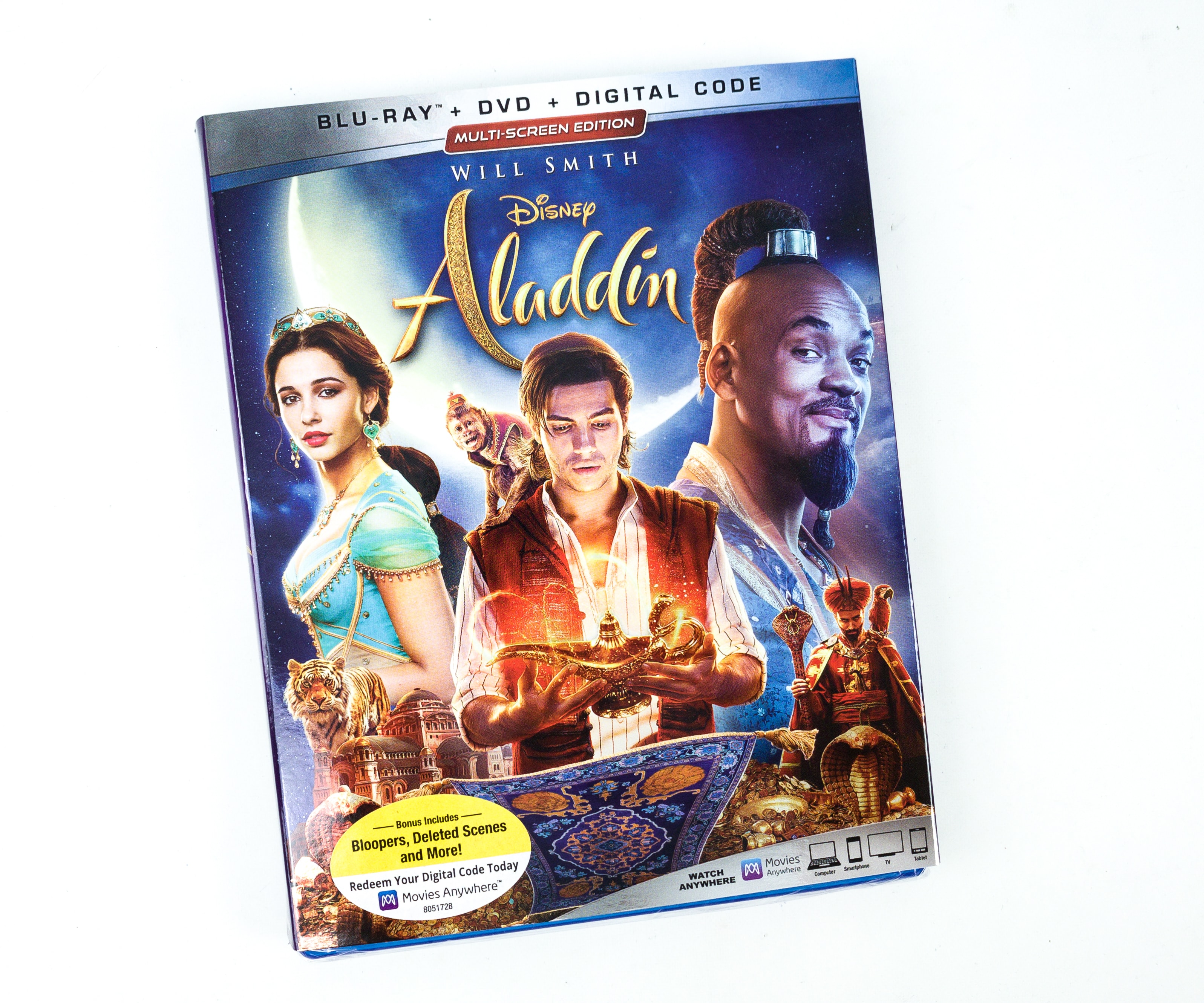 Disney Aladdin Bluray ($24.79)
Aladdin is a lovable street urchin who meets Princess Jasmine, the beautiful daughter of the sultan of Agrabah. While visiting her exotic palace, Aladdin stumbles upon a magic oil lamp that unleashes a powerful, wisecracking, larger-than-life genie. As Aladdin and the genie start to become friends, they must soon embark on a dangerous mission to stop the evil sorcerer Jafar from overthrowing young Jasmine's kingdom.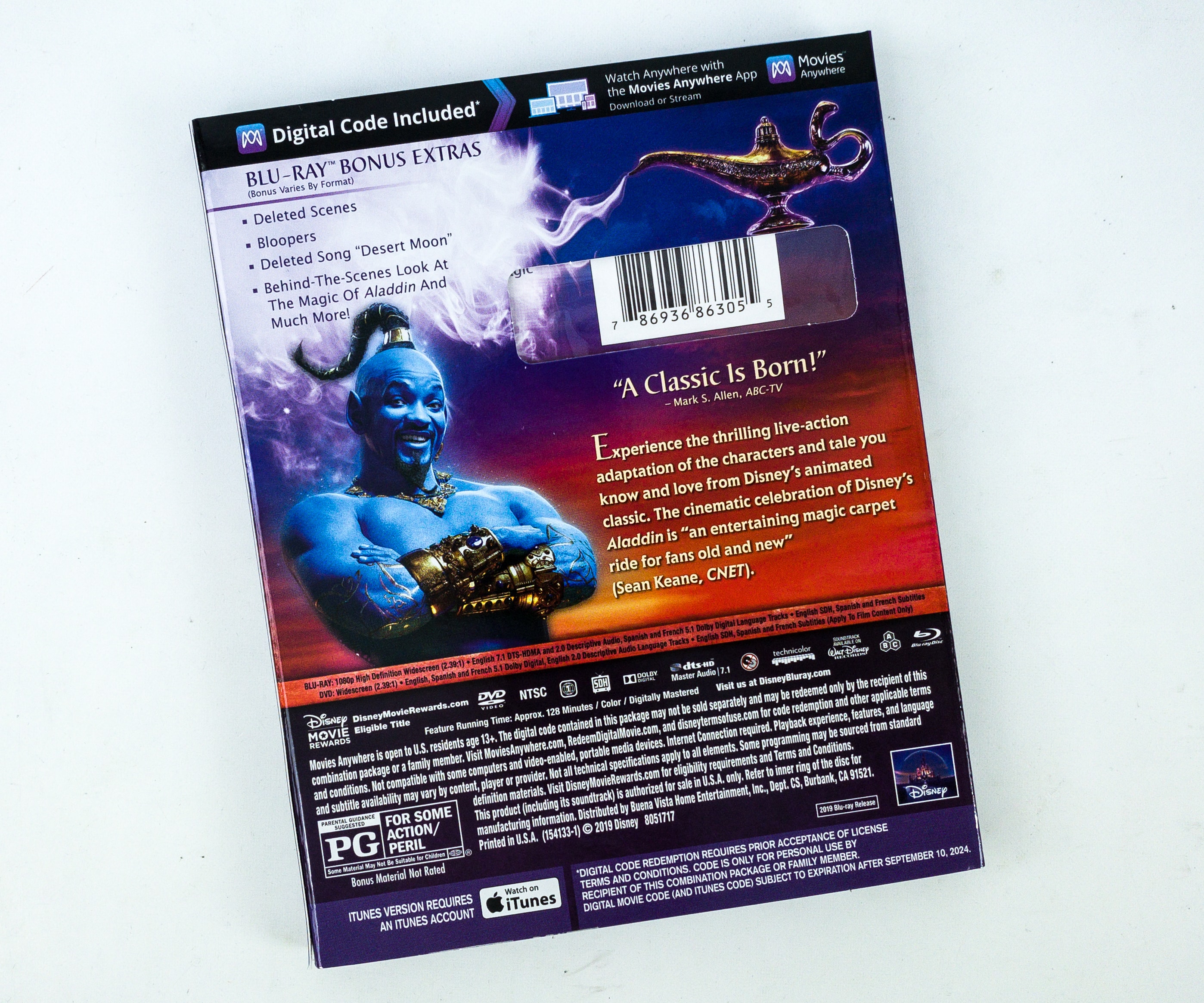 The disc also contains special features like deleted scenes, bloopers, the deleted song "Desert Moon," and more behind-the-scenes features.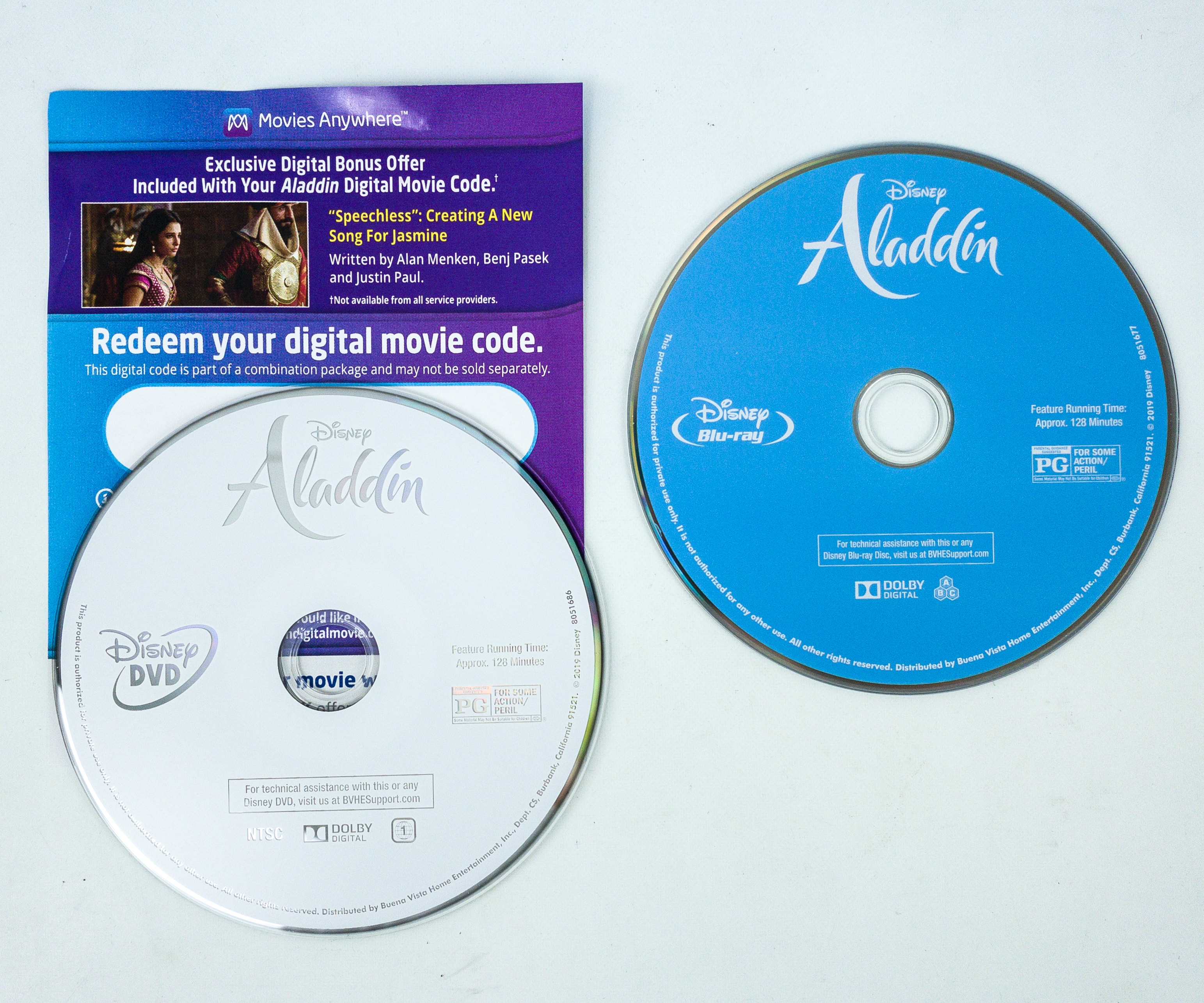 Like most of the discs from this subscription, the pack contains a Blu-ray disc, a DVD, a bonus disc, and another redeemable code that we can play on some of our gadgets.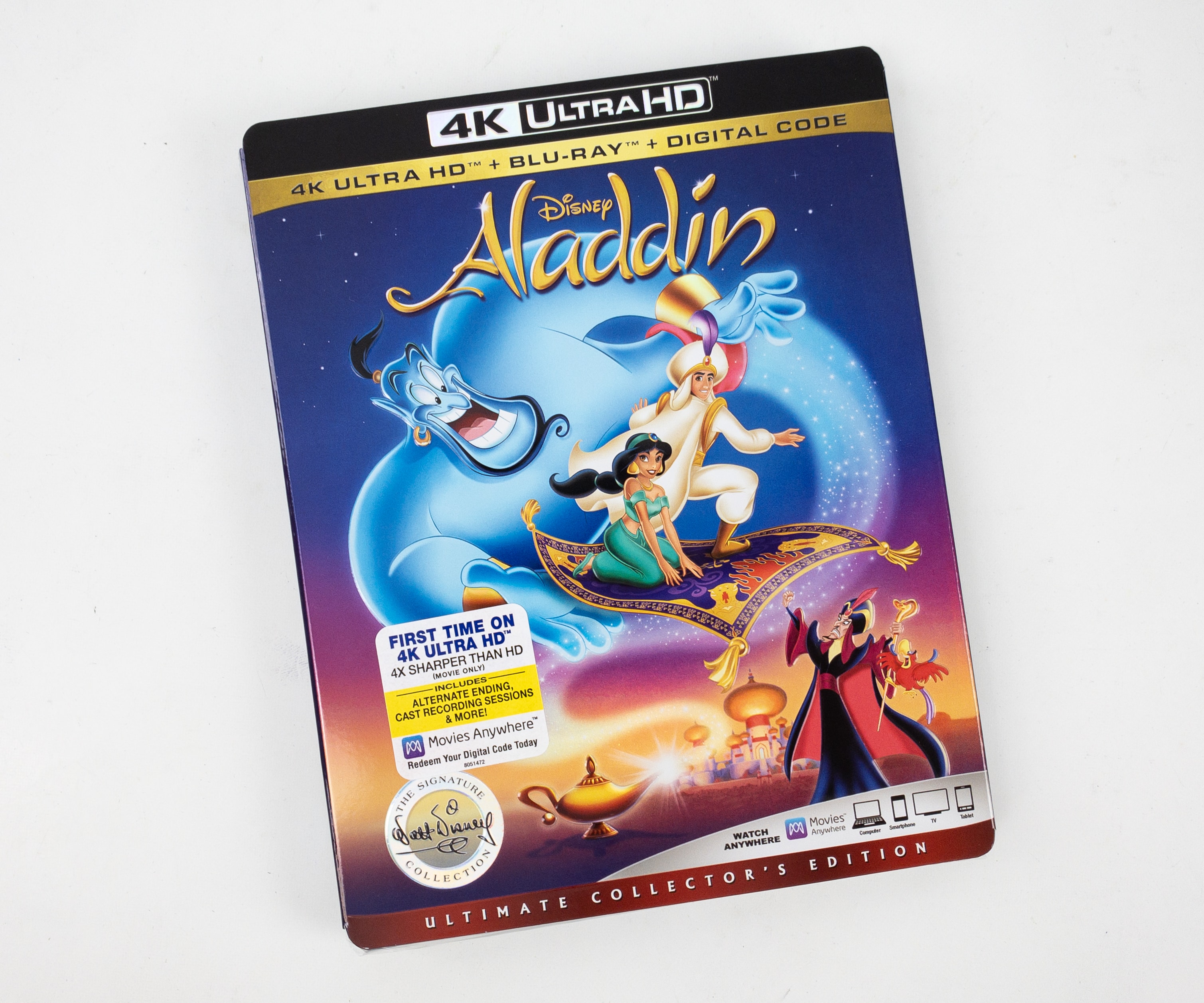 We also got the Animated version!
This is definitely one of our favorite animated films from Disney! The music is awesome, especially Genie's Prince Ali!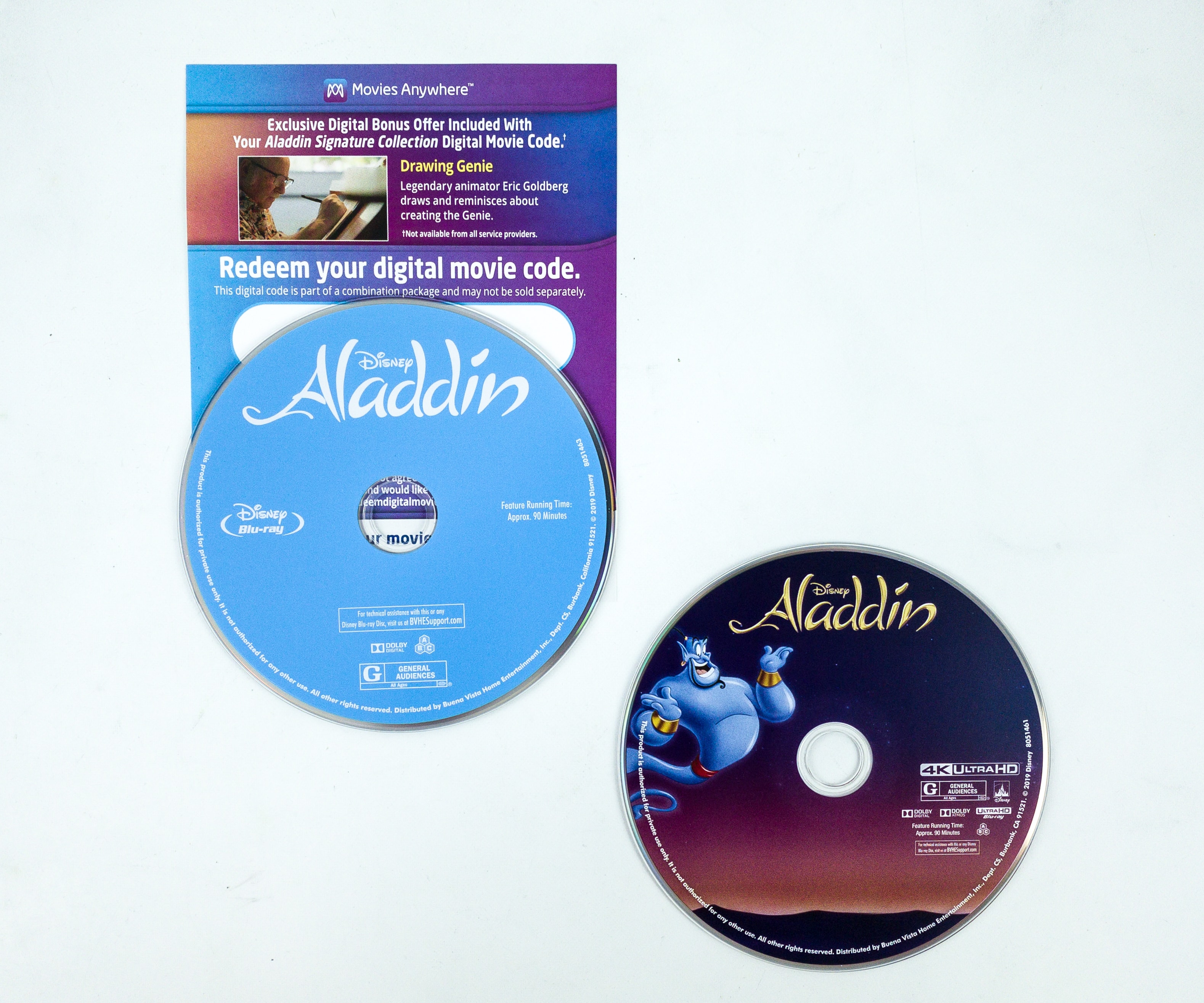 Of course, the Blu-ray copy stays in our house while DVD copy goes in our van, to ease our boredom during long drives! We also love getting redeem codes as we can play the movie anywhere, using any of our gadgets too!
We also got a promo code to get exclusive movies, collector's items, gifts, and other surprises, while Disney Movie Club also offers the promo 4 movies for $1!
Aladdin is one of the Disney classics that our family loves. We got both the animated one and the live-action from this package, so we're really happy! The holidays are fast-approaching, and we're excited to add these to our holiday movie marathon! If you're a big fan of Disney movies just like us, this subscription is one of the best ways to build your Disney movie collection!
What do you think about this month's movie picks?