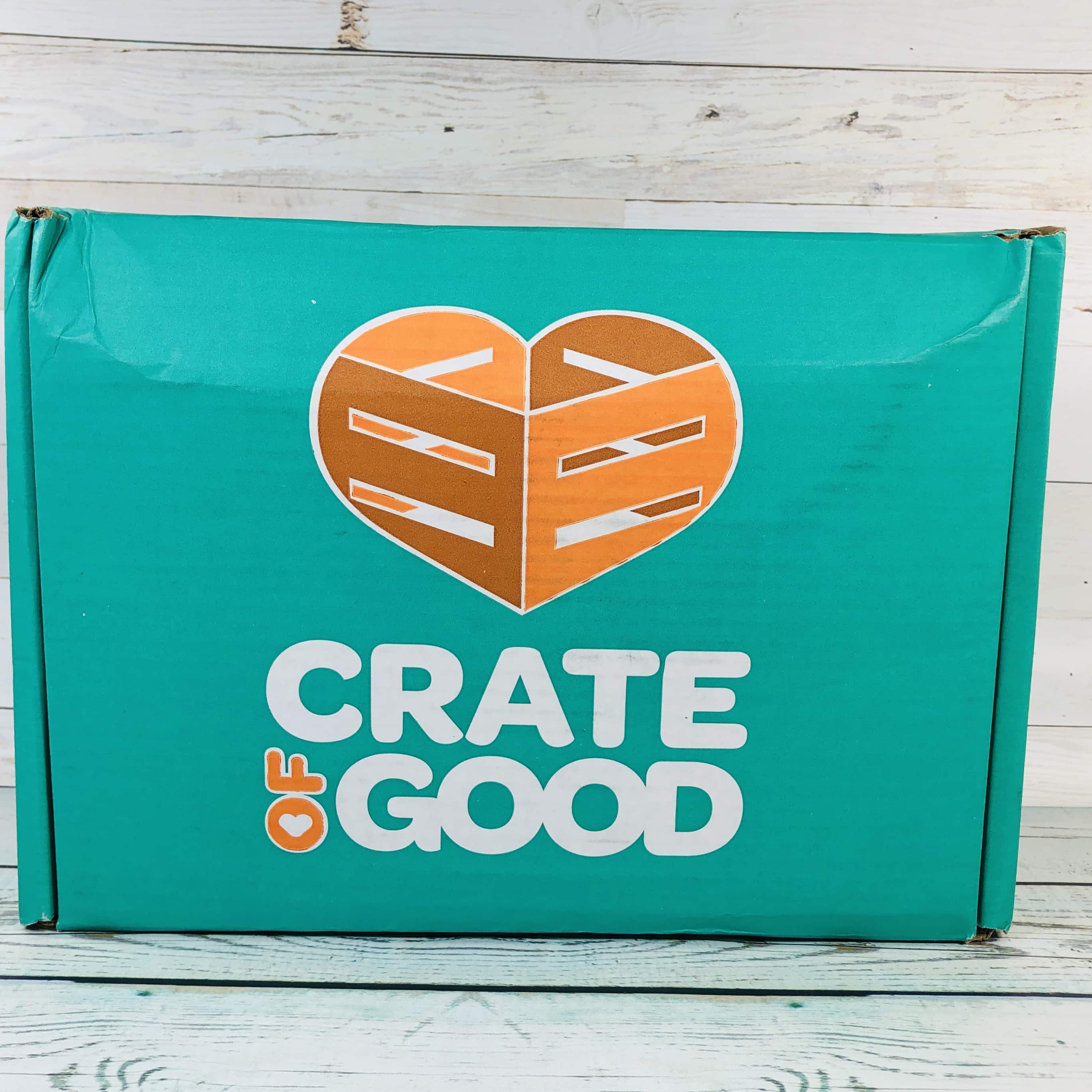 Crate of Good is a quarterly subscription box whose aim is to have an effect on social change, every 90 days. Subscribers even get to choose who to support with a percentage of profits from the sale of each box going to a non-profit organization. Specifically, the mission is to help animals, children, the environment, and people living in poverty. Each box will have an item representing each of those 4 categories, plus an exclusive item. Crate of Good is $59.99 a quarter. The box is unisex and you get to choose your size (XS through 2XL) and your impact area at sign up. Crate of Good recently added a monthly option – 1 item a month for $13.99. Shipping is free to the lower 48 states but those in Alaska, Hawaii, or Canada will pay a fee.
The idea for Crate of Good was born when we looked at the subscription box space and saw it was missing products and content that created a true impact. While there are boxes out there donating a percentage of profit to charity or using sustainably sourced and socially conscious products, we still felt there were two important things missing: transparency and choice.
DEAL: Get 20% off your first box! Use the coupon code Hello20 at checkout.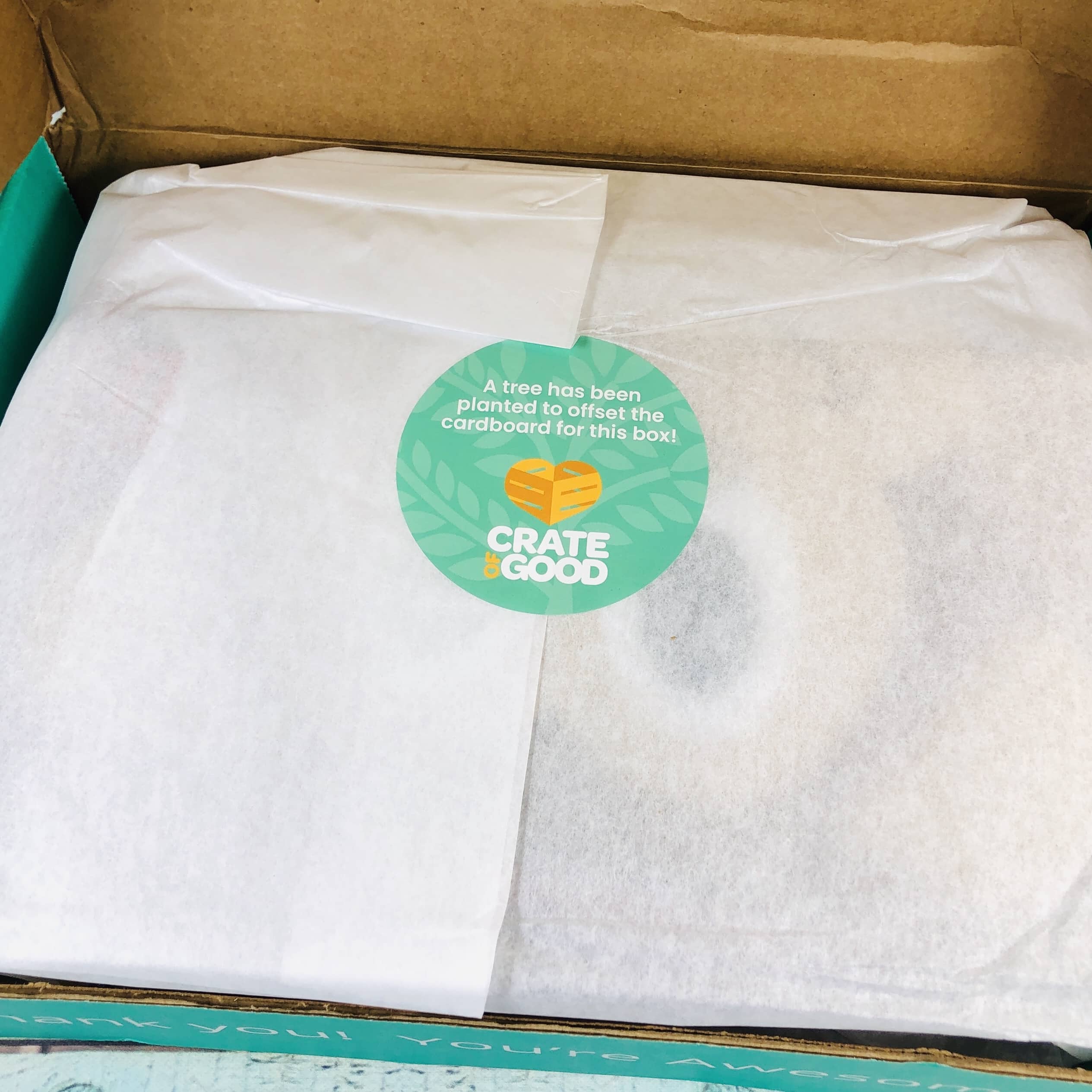 First look! The items were wrapped in tissue paper and sealed with a sticker that says a tree was planted to offset the environmental impact of the cardboard shipping box.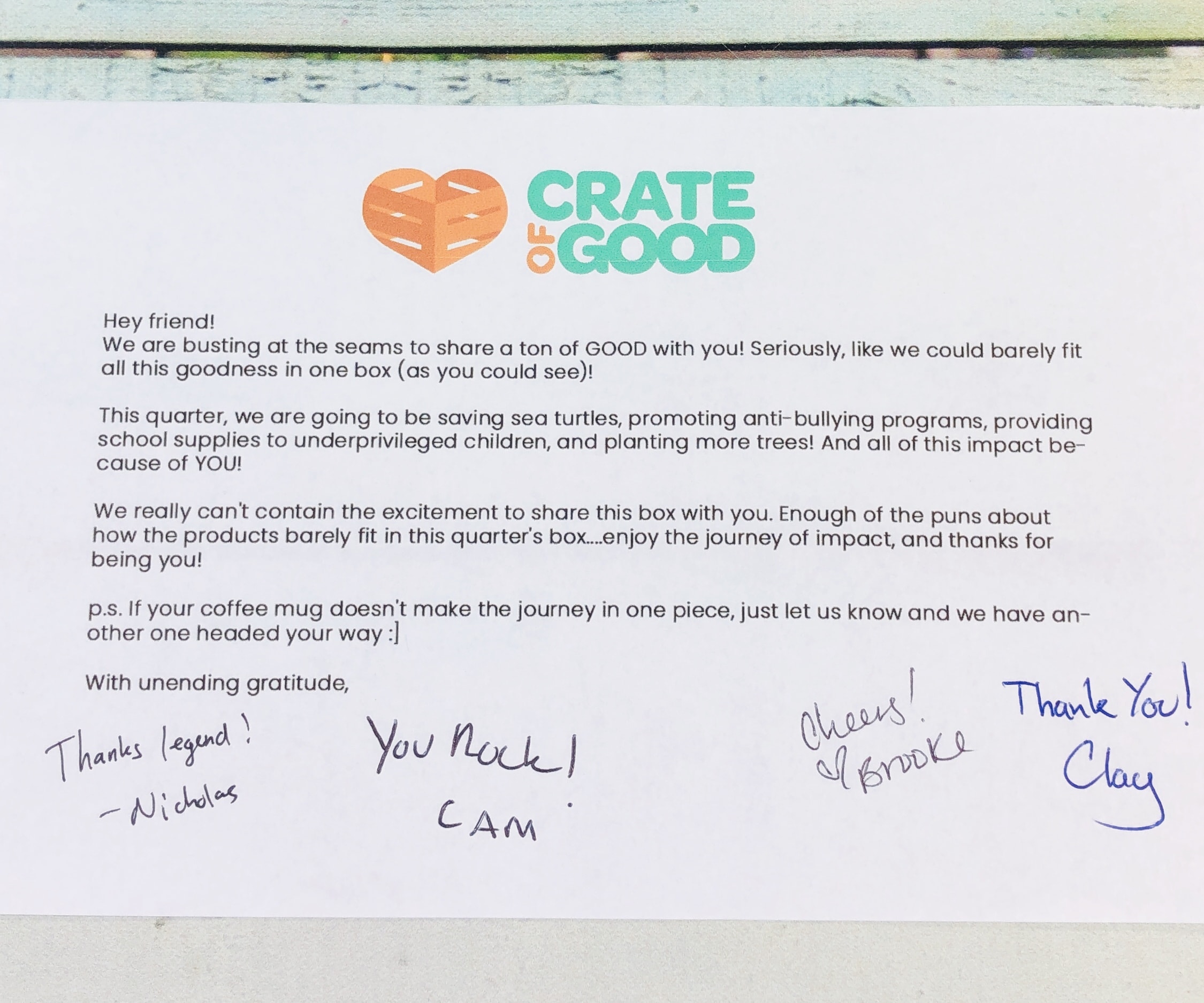 There was a thank you letter on top that was signed by each of the members at Crate of Good.
One of the items provided the cushioning needed to get everything here in one piece.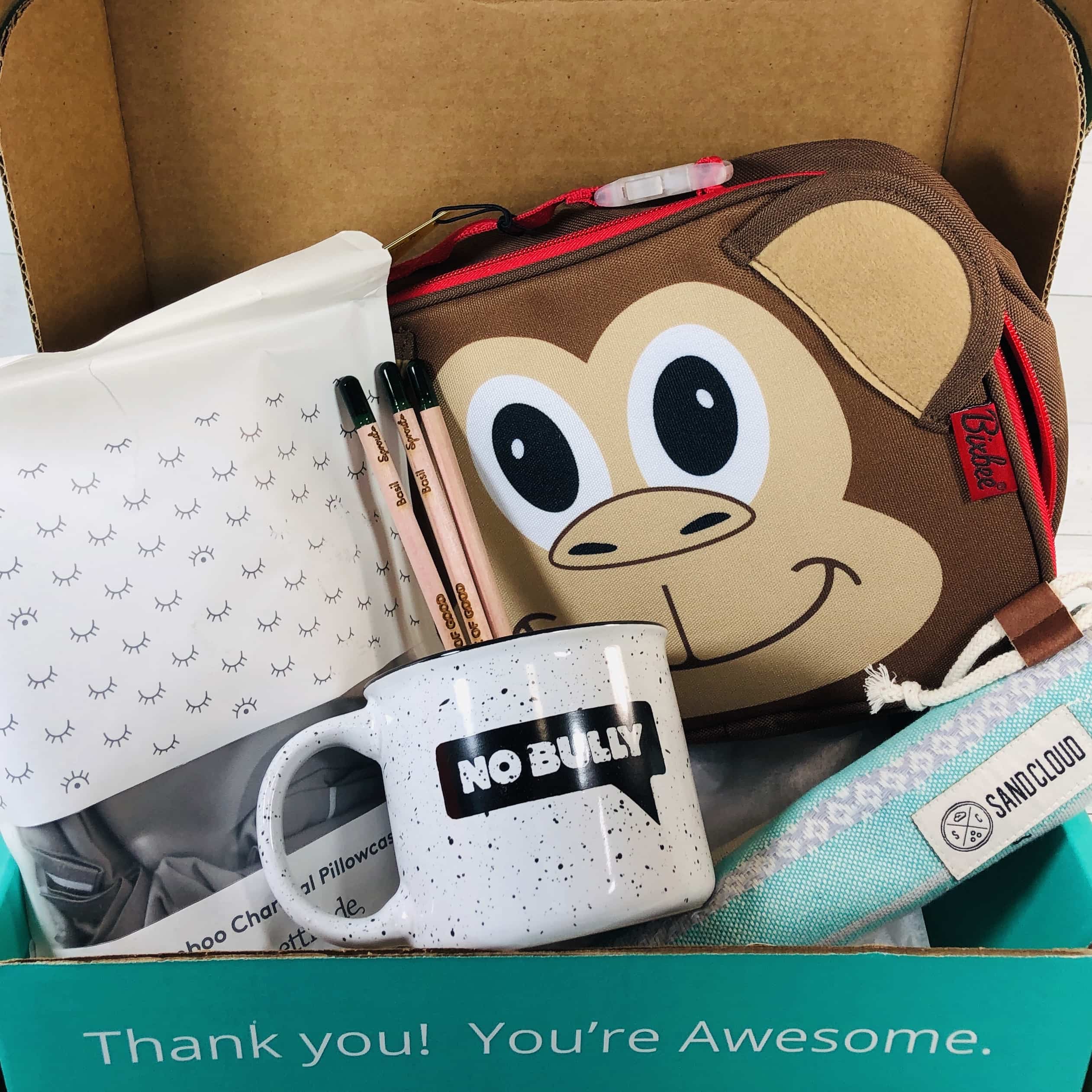 Everything in the box!
I found a booklet, which had a card for each of the products featured, along with the charities highlighted this quarter.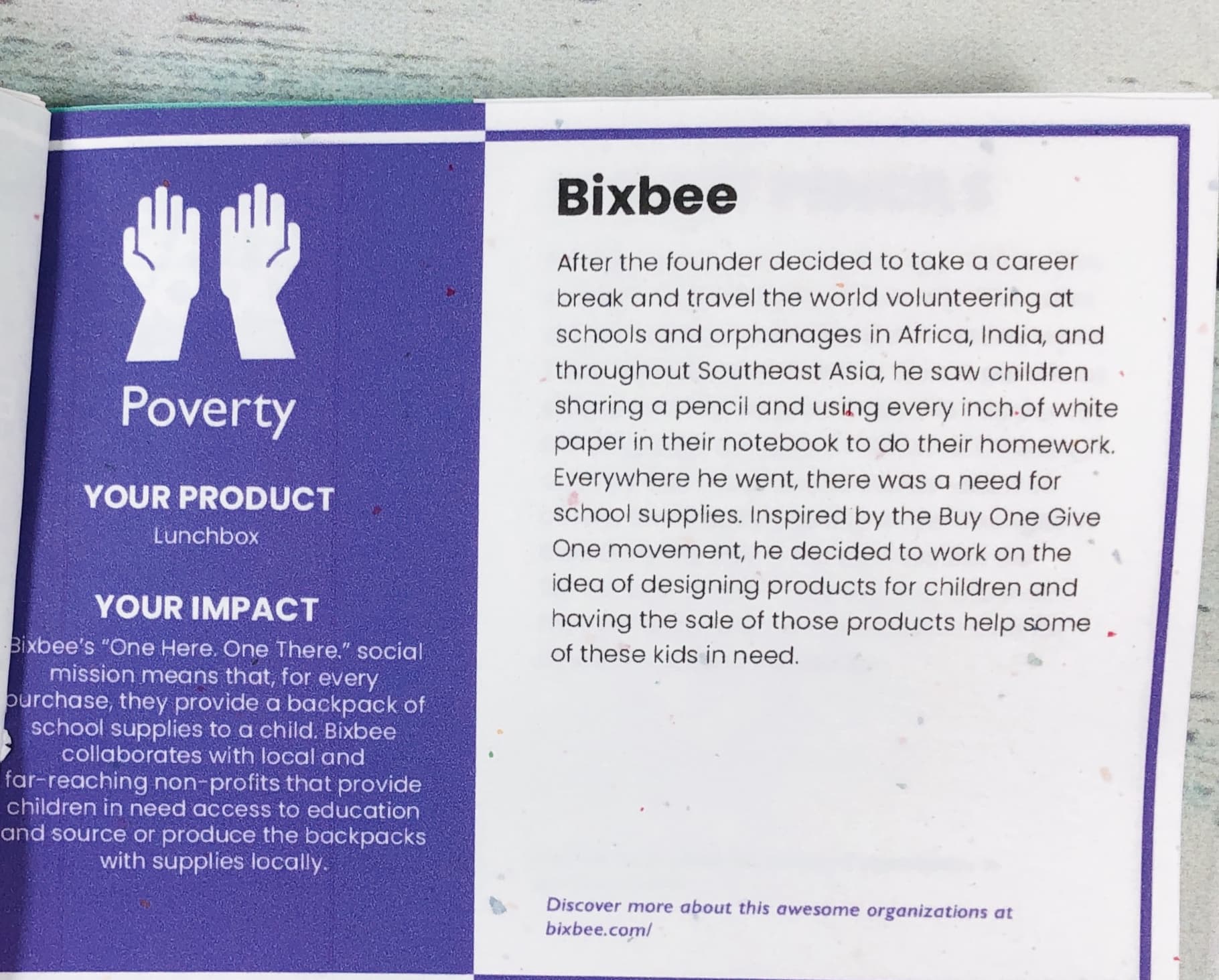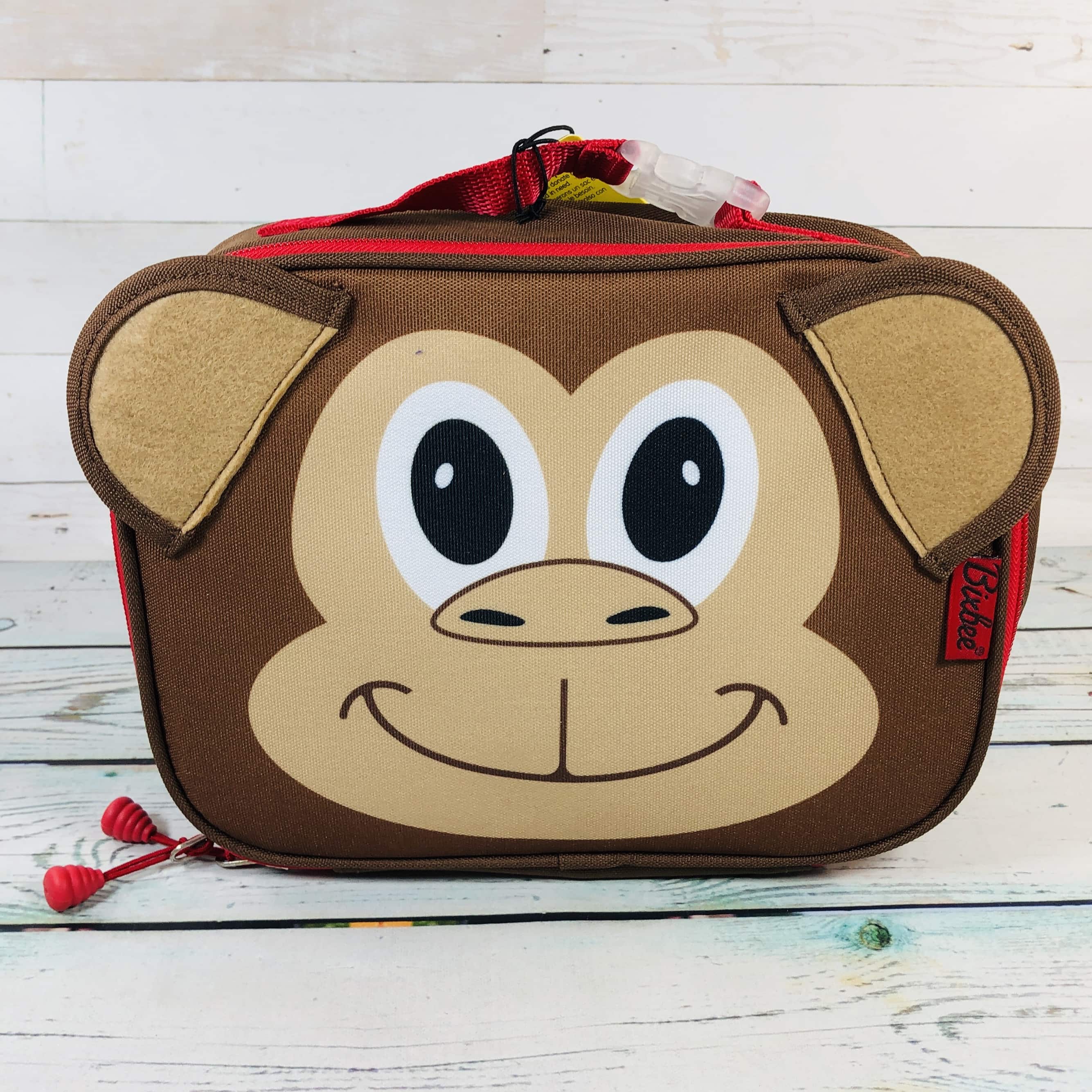 Bixbee Monkey Lunchbox ($17.99) There are tons of adorable lunchboxes on the Bixbee website, and they even have coordinating backpacks! The styles are perfect for children from preschool to early elementary school age.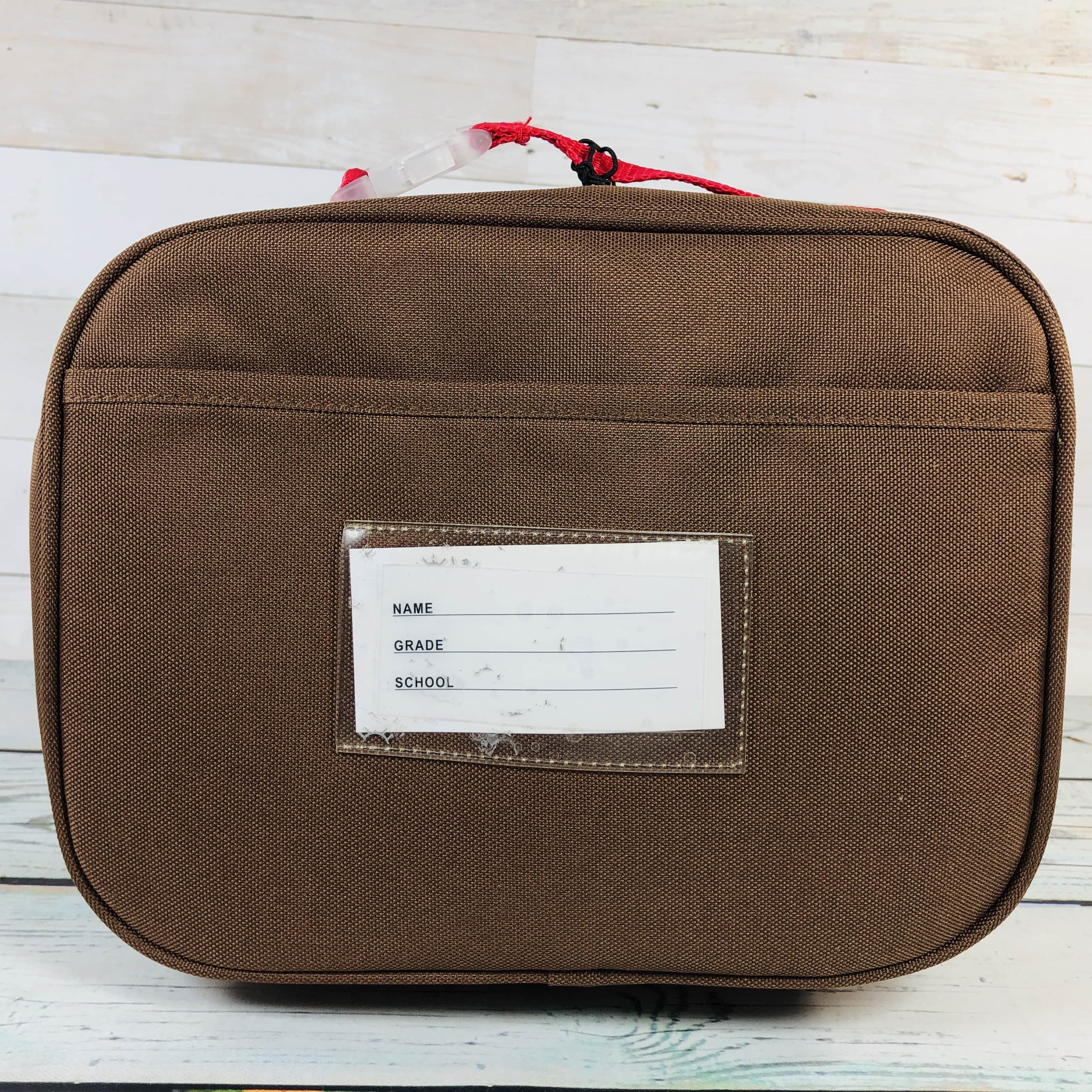 There is a pocket on the back for napkins and a place to write contact info. You wouldn't believe how many lunchboxes show up in the lost and found at school!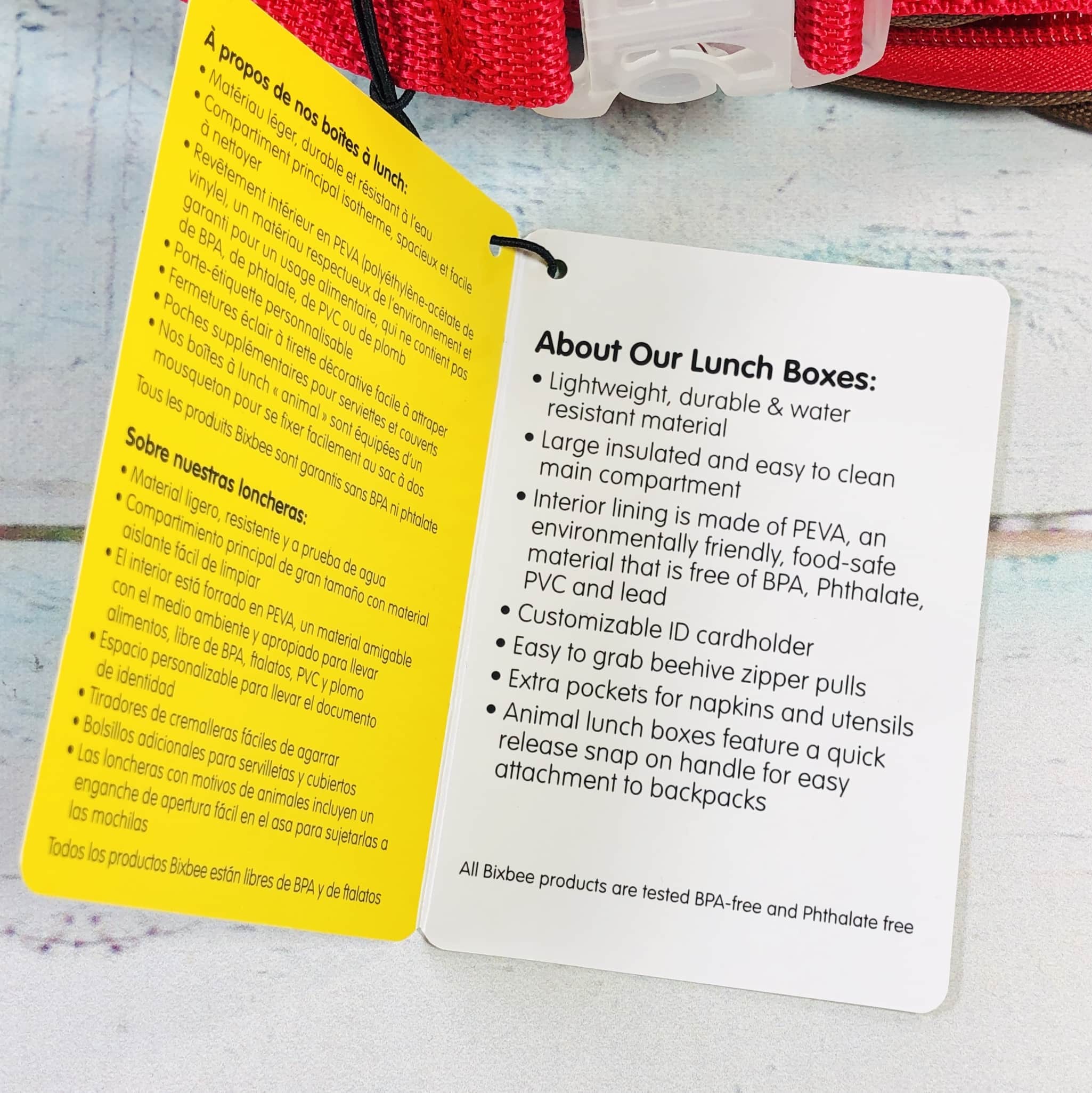 Info about the makeup of the carrier was listed on a card.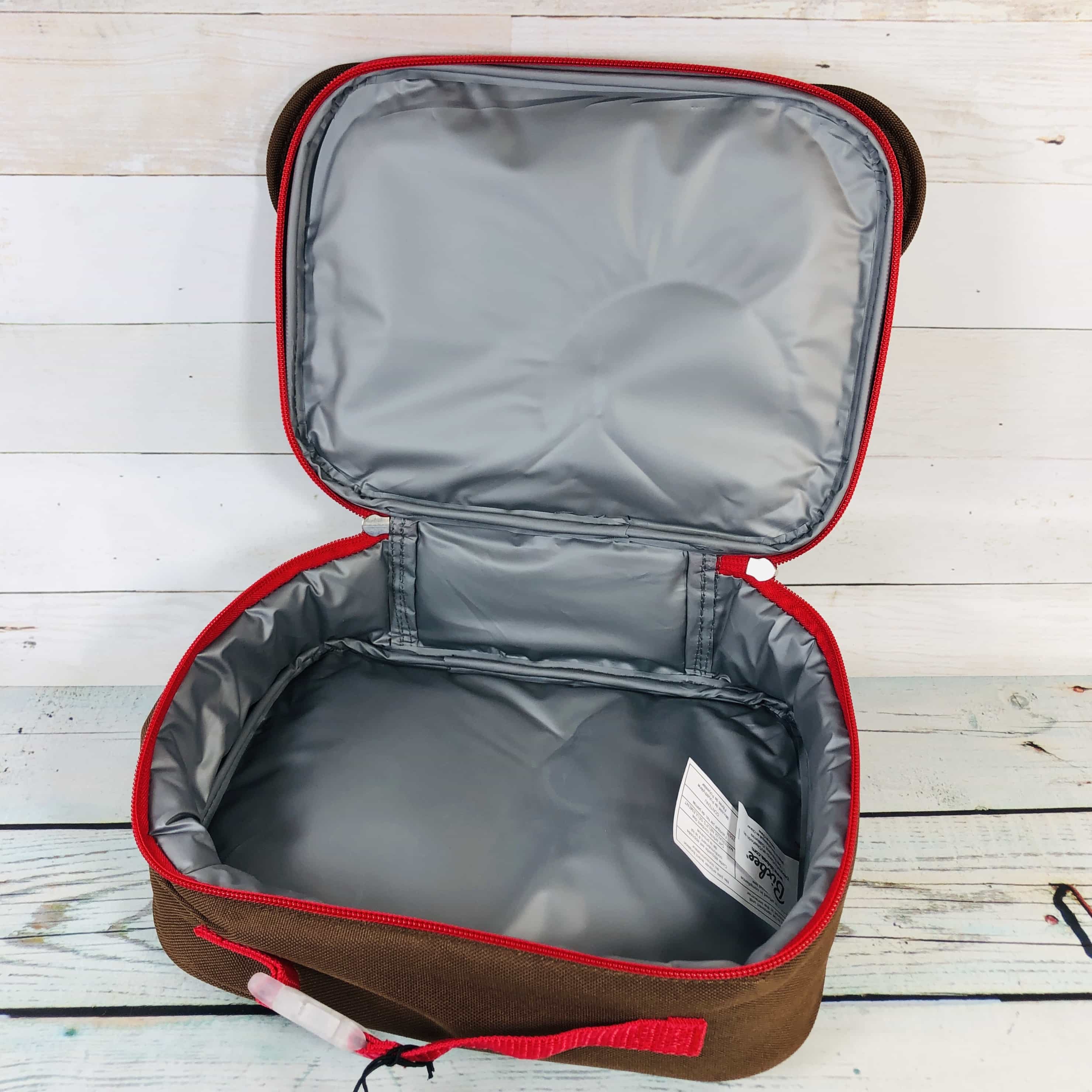 There's lots of space for a child's lunch! My kids are 16+ so I am passing this along to a teacher friend whose two year old son LOVES monkeys!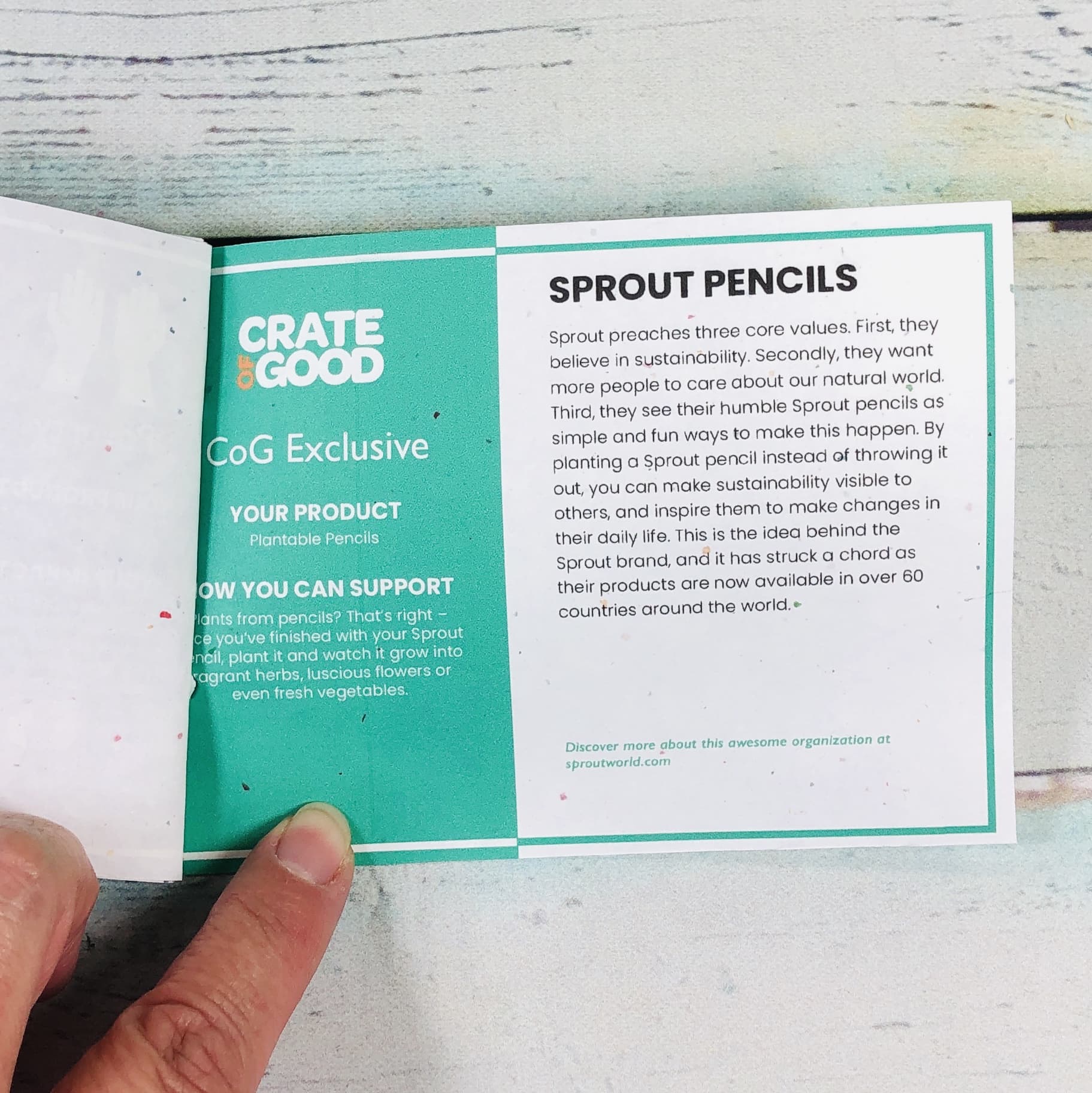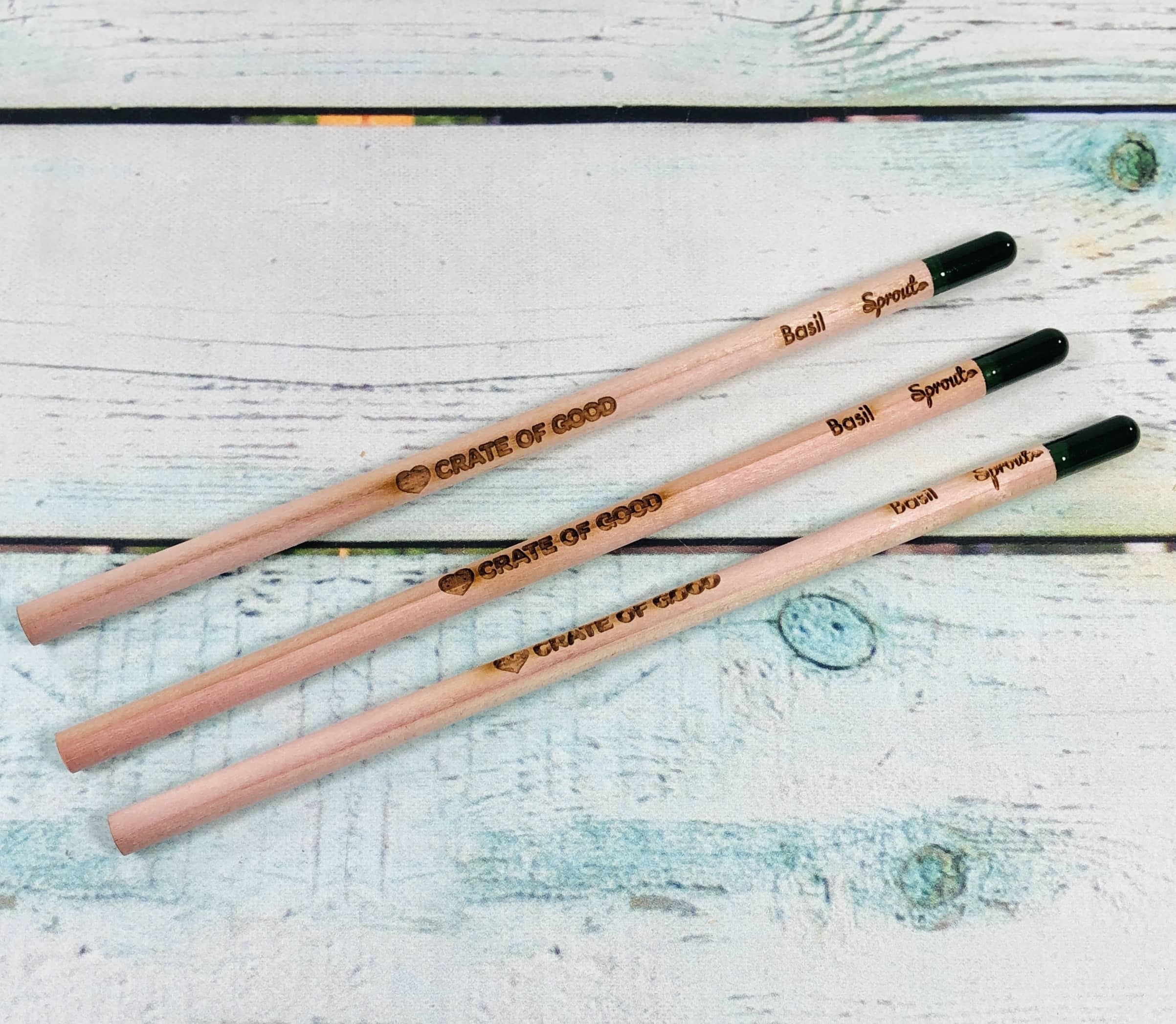 Sprout Plantable Pencils ($14.95 for a pack of 8, $5.61 value) The idea here is that when you are done with your pencil, you can stick it in some dirt and seeds will sprout from the end that typically has the eraser.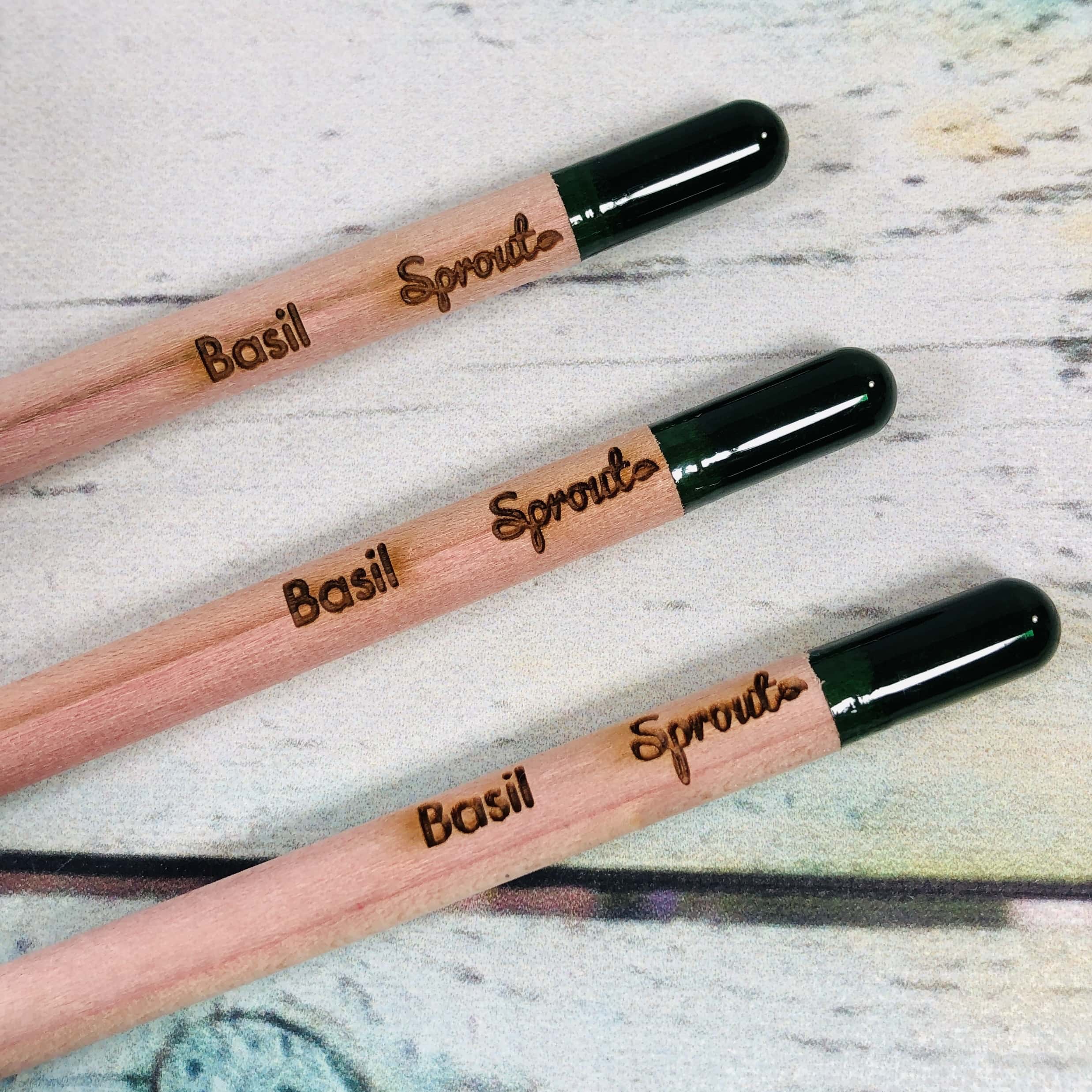 I guess this is a gel cap and basil seeds are inside. Stick this part in the ground and watch your garden grow.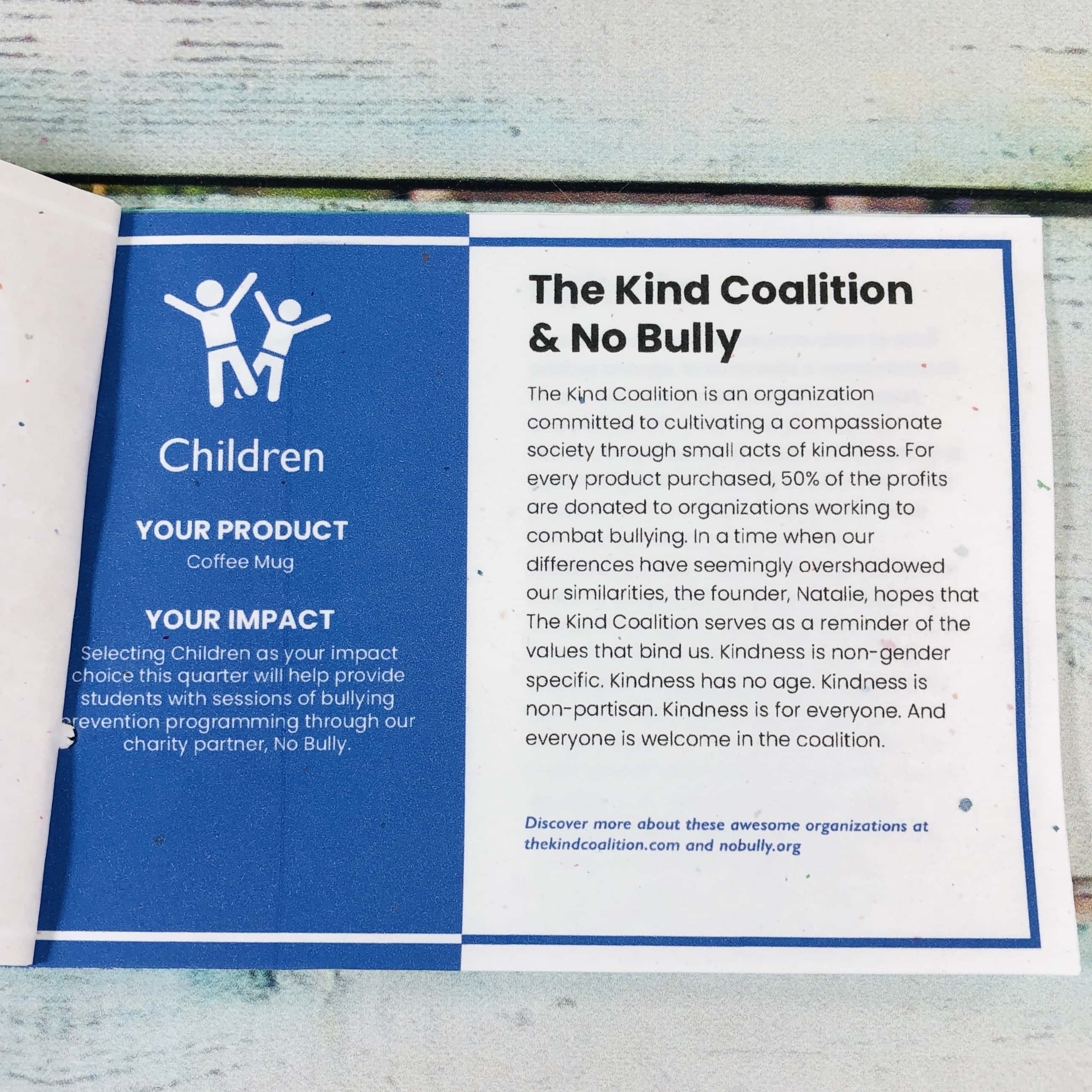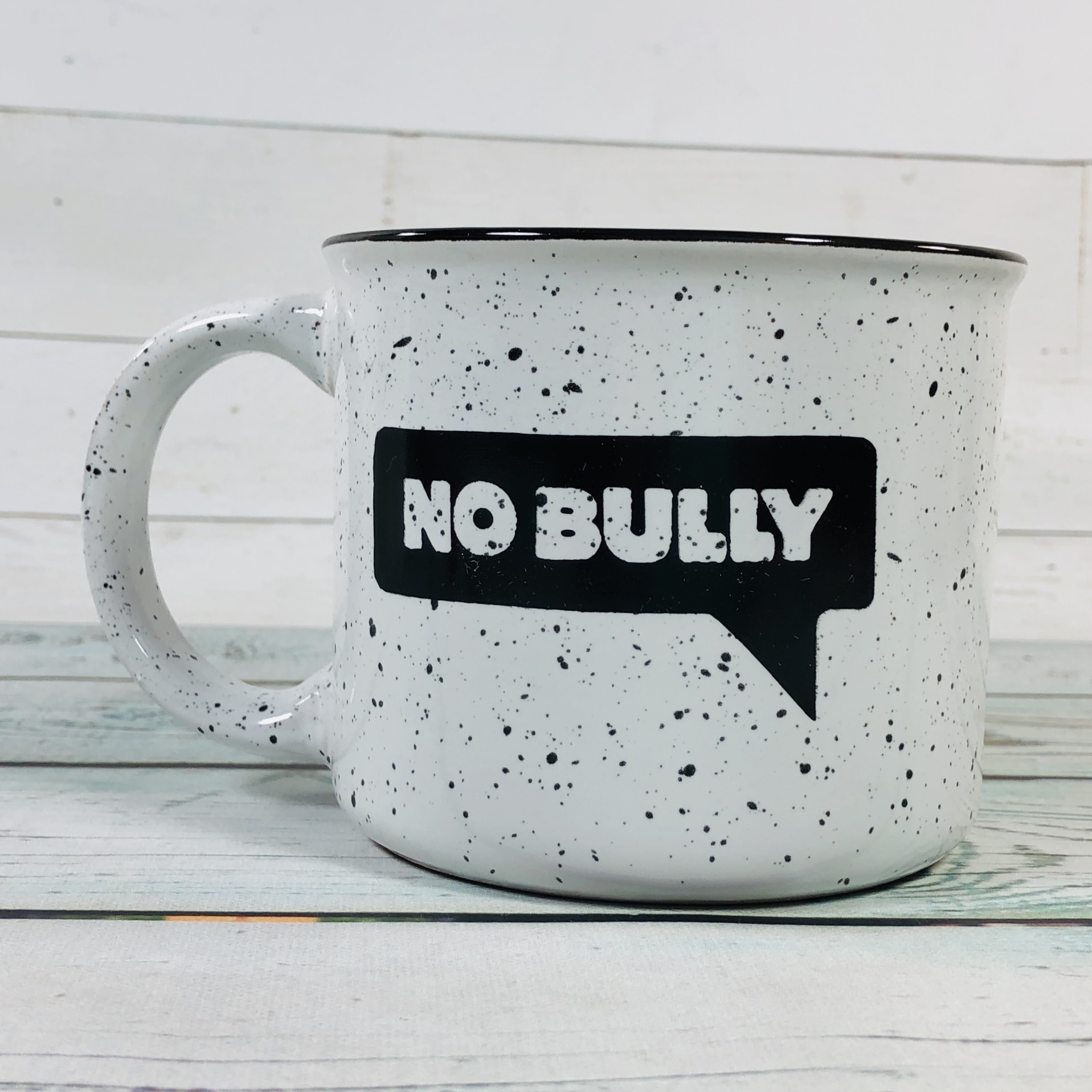 The Kind Coalition No Bully Mug is huge and provides plenty of room for me to top my hot chocolate with whipped cream. Or consider using it serve a lunchtime bowl of soup.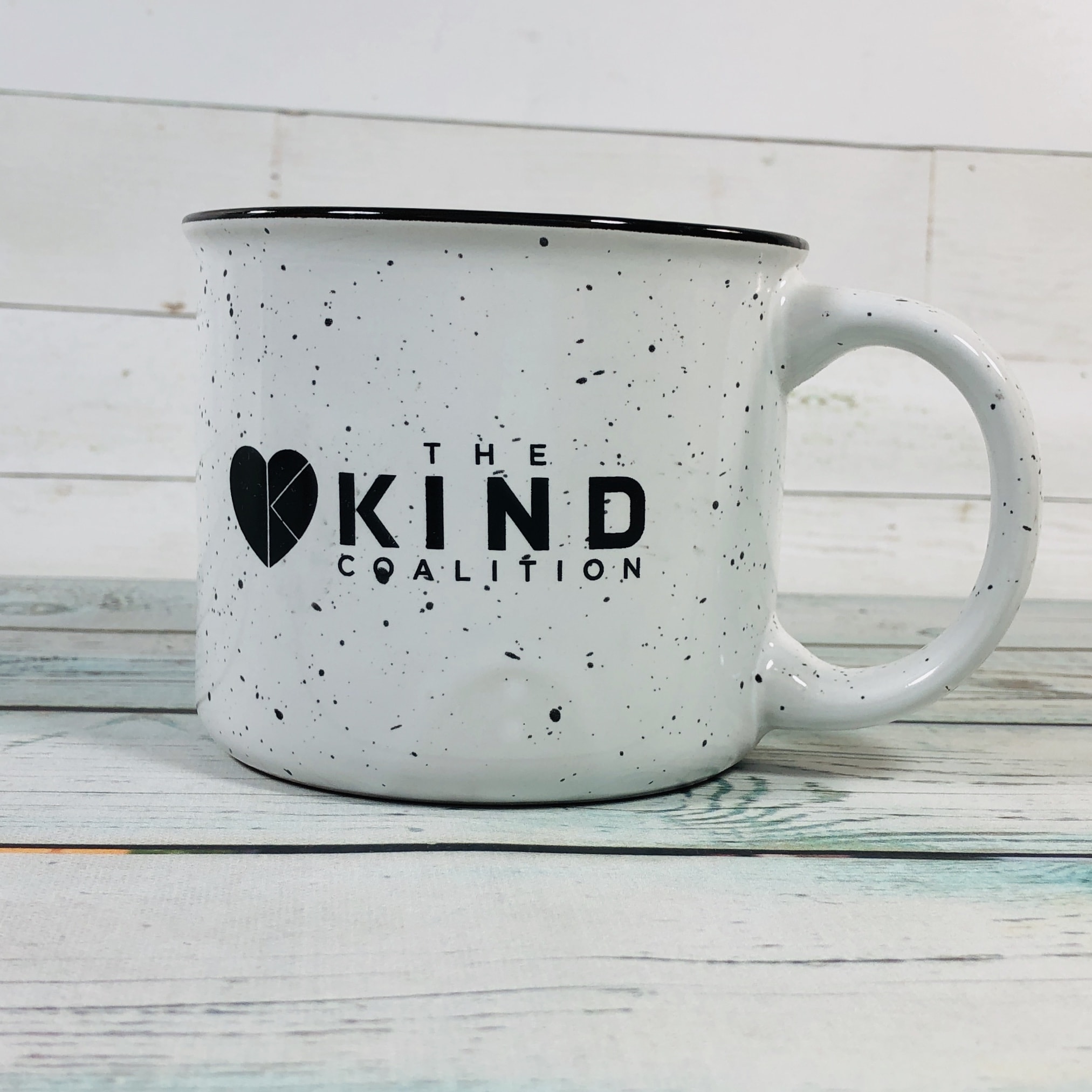 One side says "No Bully" and the other says "The Kind Coalition". It's white with black speckles and a black rim around the top.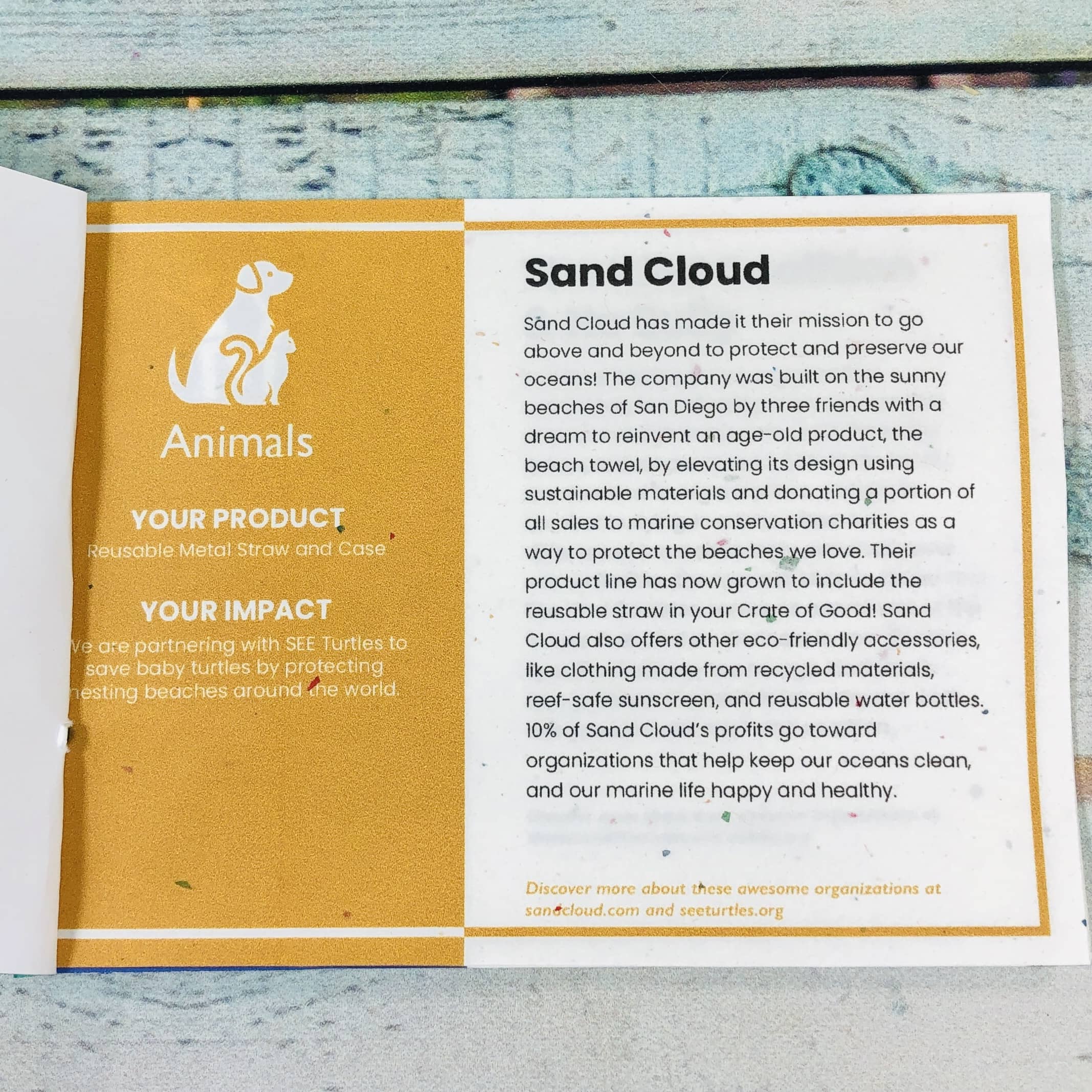 Sand Cloud Baja Pouch ($6) and Reusable Straws ($10) Look at this cute pouch! I wanted a jacket like this growing up but now I have a pouch with that comfy look.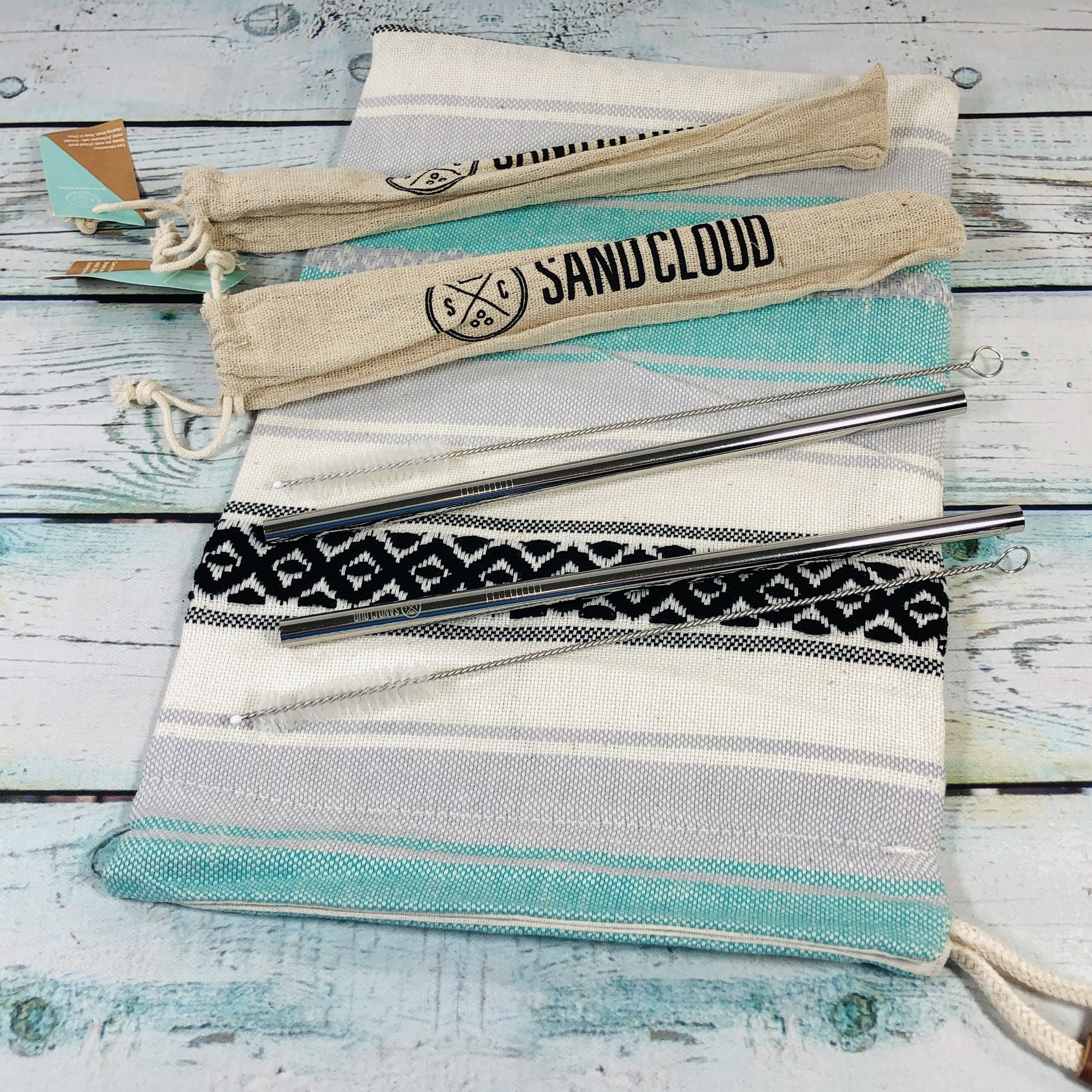 Inside the pouch I found two sets of stainless steel straws, which came with their own pouches and cleaning brushes.
We have all kinds of reusable straws at our house, although this is probably my favorite type, I'm always afraid I'm going to break the glass ones! The pouches make it easy to carry in a purse or bag.
The bigger pouch is about 12.5″ x 8″ and has a drawstring closure. It will hold items in a backpack or bag and I love the design. It reminds me of the baja hoodies that the surfers at my high school wore all the time.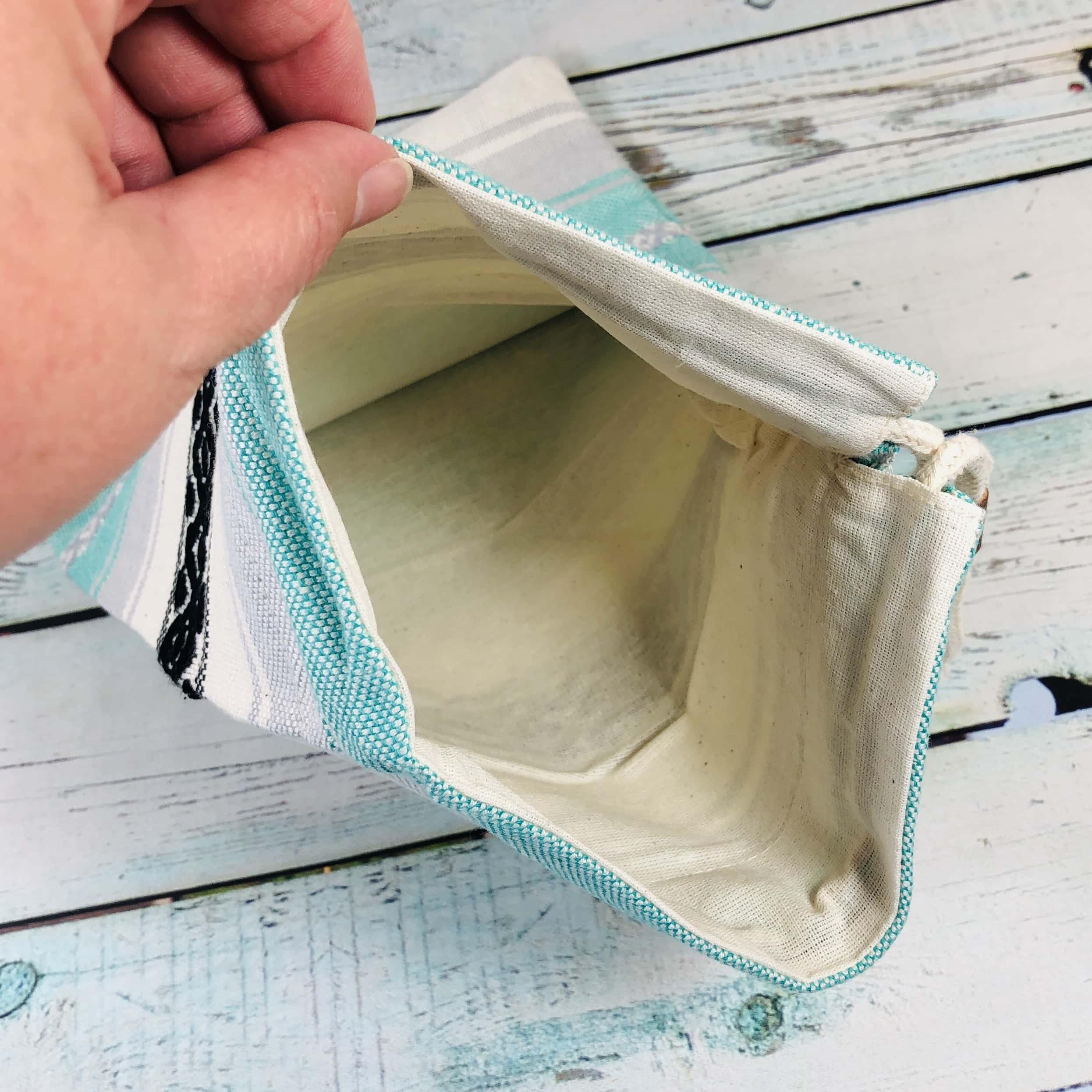 The inside is lined with cream colored fabric.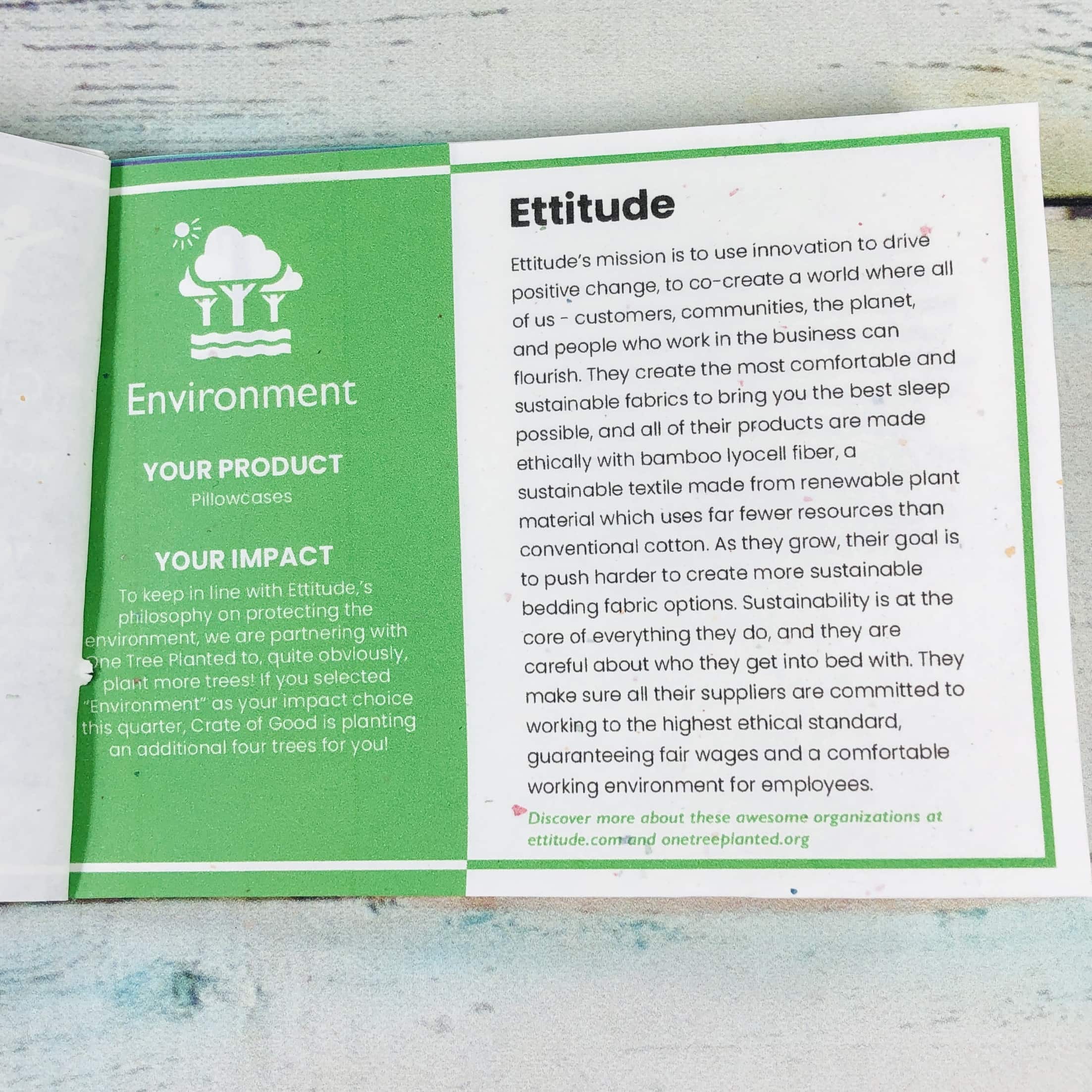 ettitude Bamboo Chacoal Pillowcase Set ($29) We received a set of two pillowcases made of bamboo fibers, which uses less water to grow than cotton.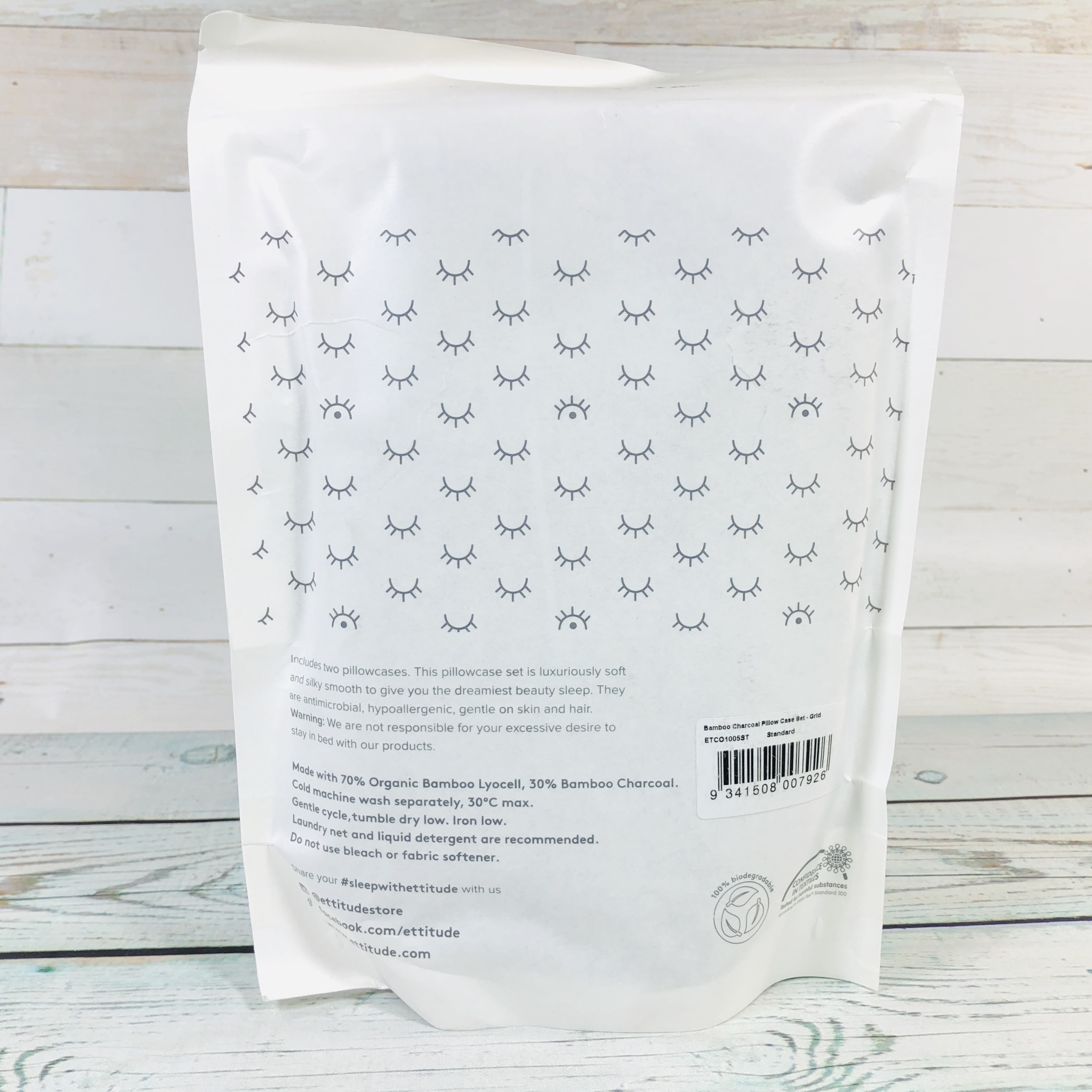 The cases are made with 70% Organic Bamboo Lyocell and 30% Bamboo Charcoal. They are 300 thread count, which is equivalent to a traditional 1000 cotton thread count. The charcoal is supposed to fight odors, control bacteria, and stay fresh longer.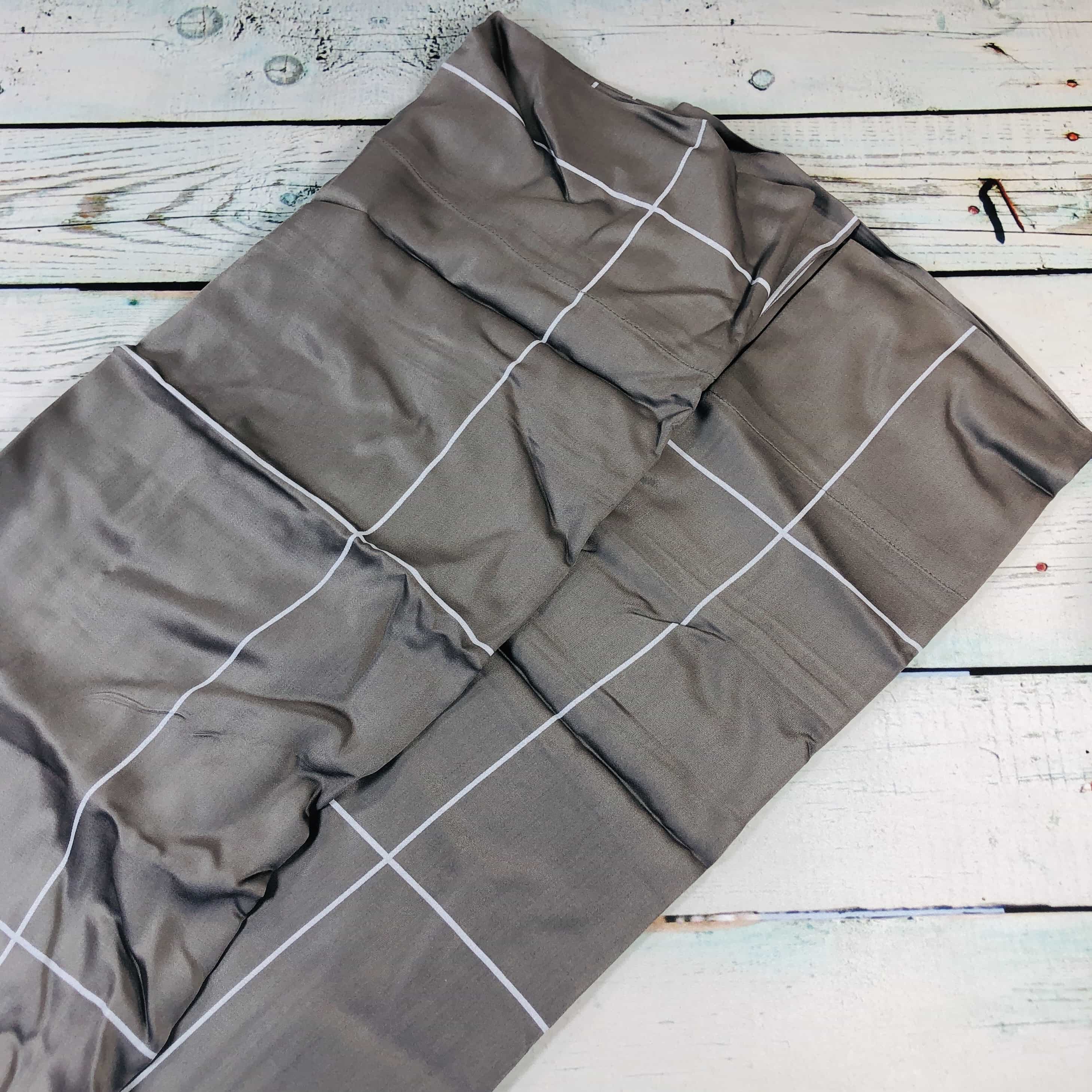 They fit a standard pillow and feel silky.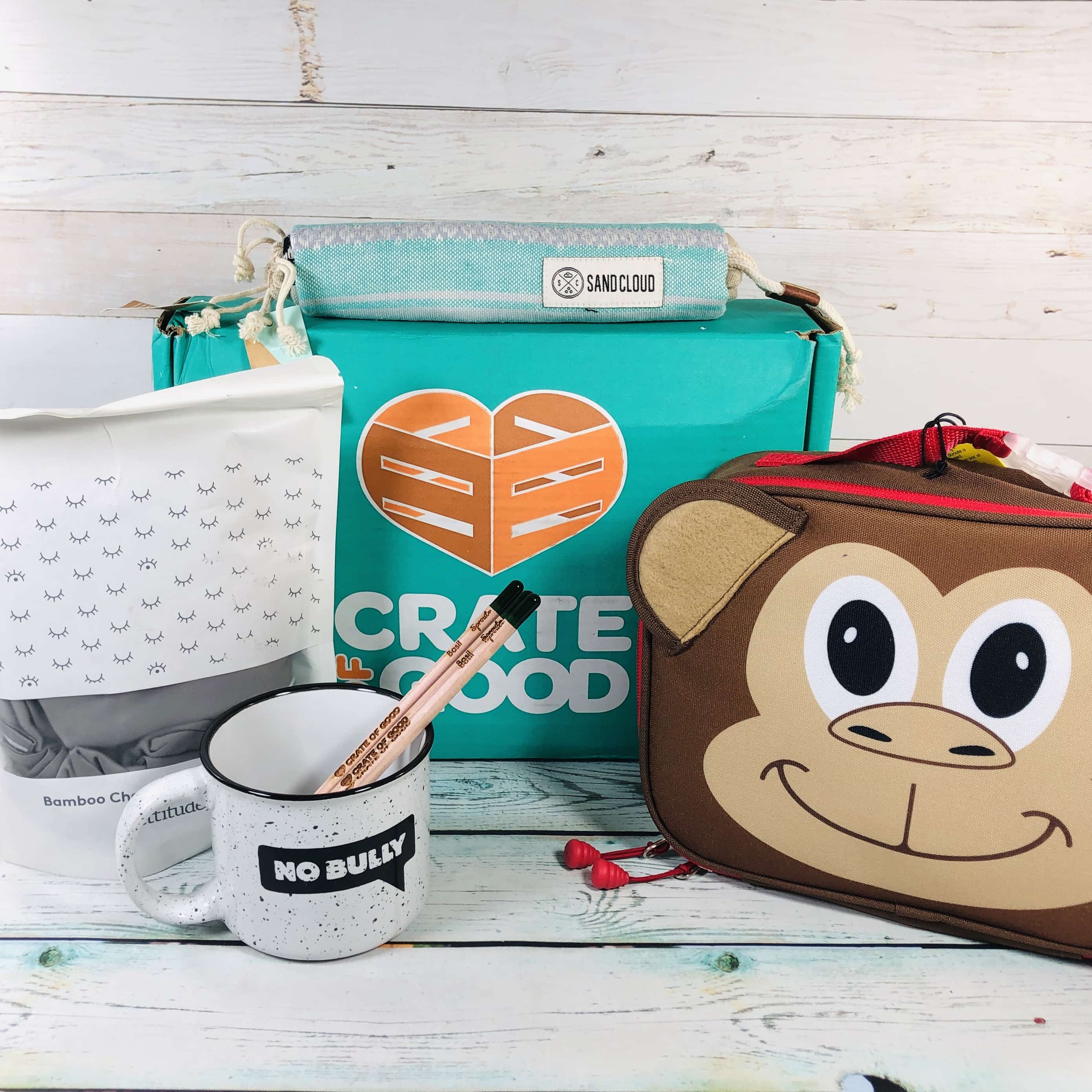 I think Crate of Good is trying to come up with a creative way to give back to charities while also passing along goods that may be helpful to subscribers. The Fall 2019 shipment had some items that I might not have known about until I received them in the mail. This is a great way to introduce consumers to charitable organizations we may want to support in the future by continuing to buy other products from their sites. I think the mug is my favorite item (I was bullied and always scared at school) and the straws remind me to refuse plastic straws in an effort to keep them out of the ocean and out of our sea turtles. I'm glad the lunchbox has a happy home to go to also!
What do you think of this month's box?