CatLadyBox sends monthly boxes for the cat ladies and their cats! There are two types of boxes: the Crazy CatLadyBox that contains cat-themed items for you and your cat, and the CatLadyBox which contains things just for you. Each curation might include cat-themed shirts, jewelry, home decor, accessories, art, and more – all delivered in a box your cat can keep.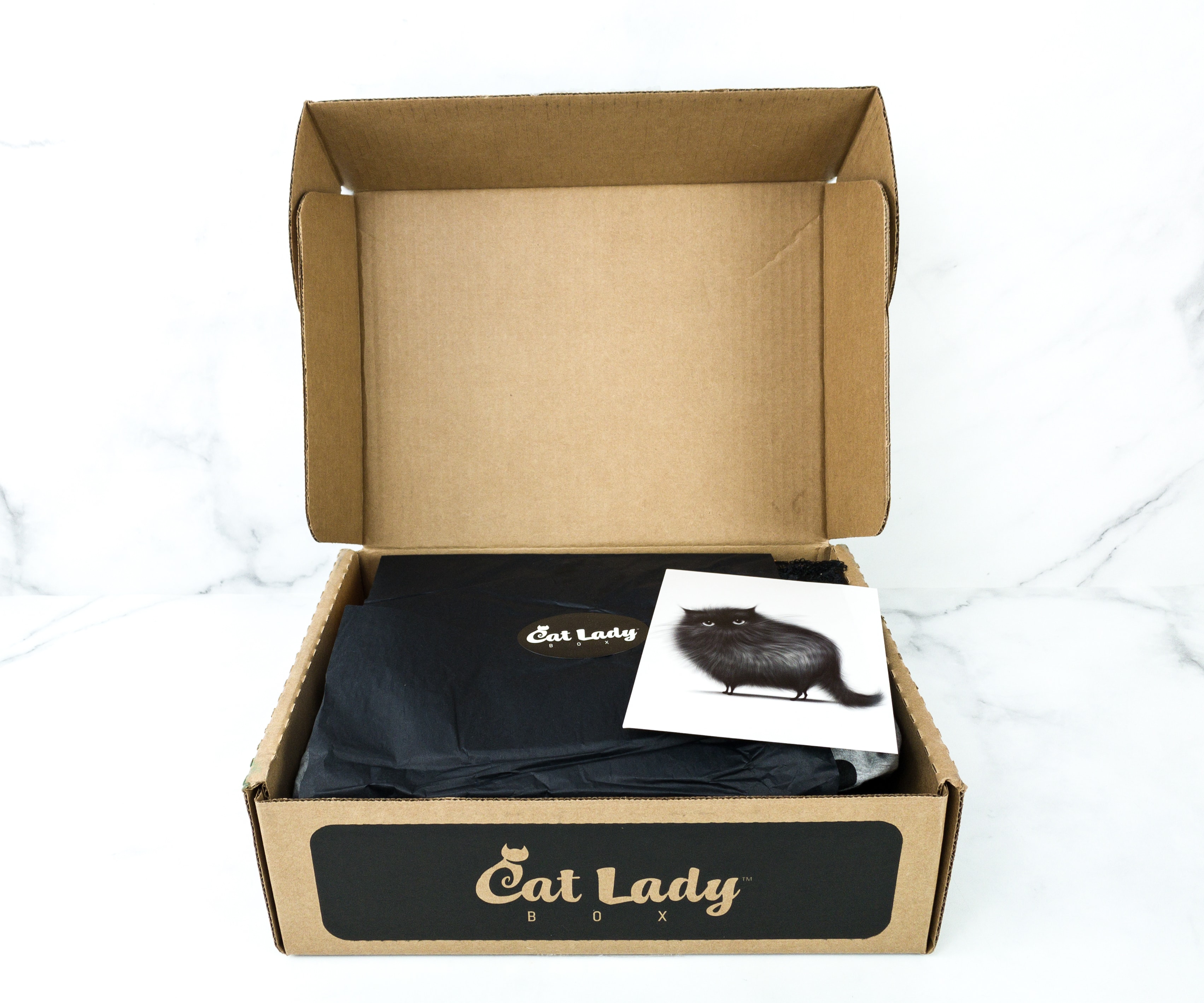 TIP: Looking for a coupon code? Subscribe to notifications for CatLadyBox in the directory to get an email when the next one is released!
The items were wrapped in black tissue paper sealed with a Cat Lady sticker.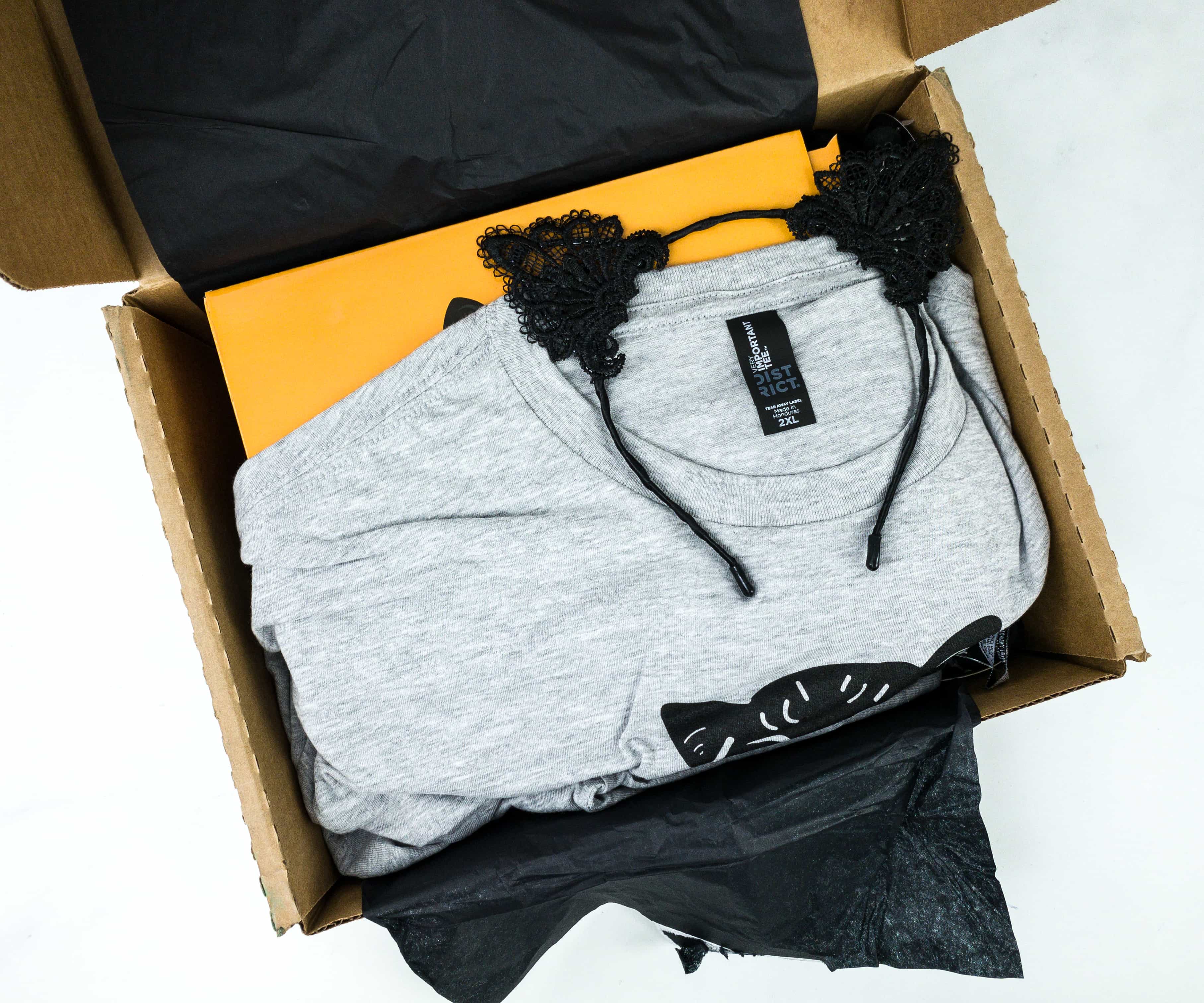 The box is full of cute stuff!
The information card features a cute black cat artwork by featured CatLady artist Peppa Potter.
At the back, there's a list of all the items in the box with their retail value and a brief description. The October 2019 theme is Black Cats Box!
Everything in my CatLadyBox!
Ceramic Black Cat-O-Lantern ($16.99) Just in time for Halloween season, I got a jack-o-lantern cat version! It's packed in a cute orange box.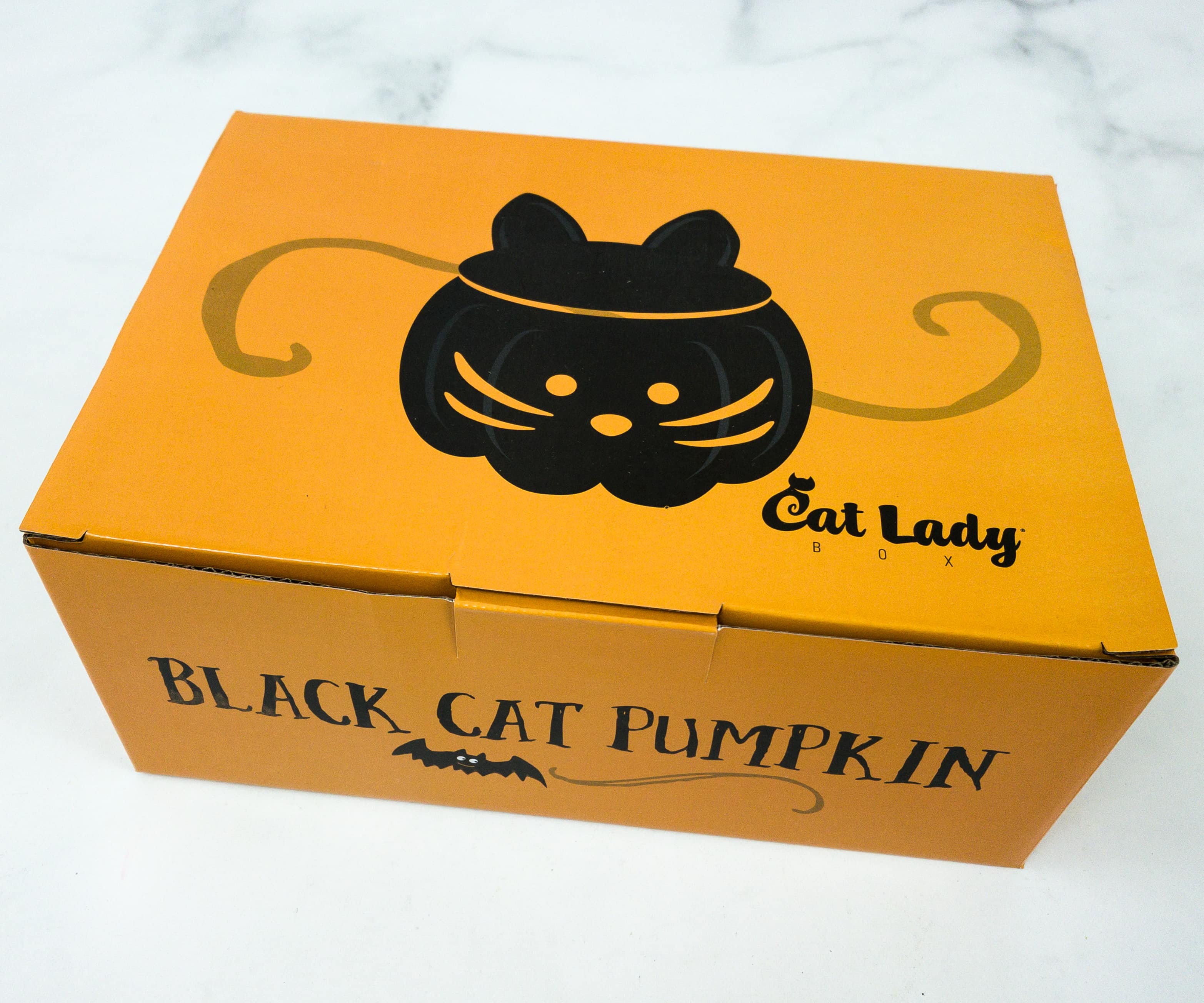 The box design is so cute. On the side, it says "Black Cat Pumpkin"!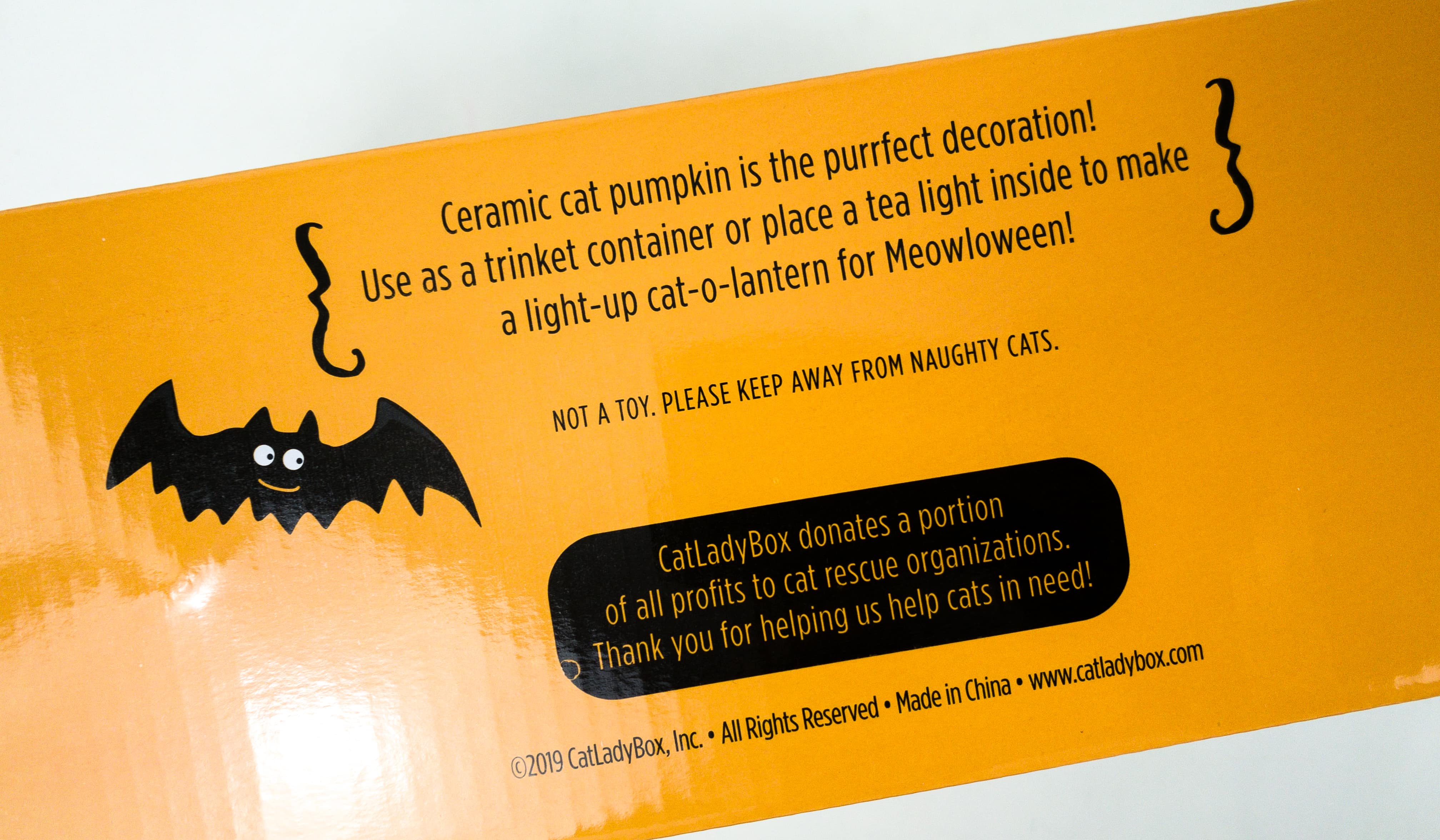 According to the box, this decor is made with ceramic. It's not a toy, so keep it away from your cats. Also, CatLadyBox donates a portion of its profits to cat rescue organizations.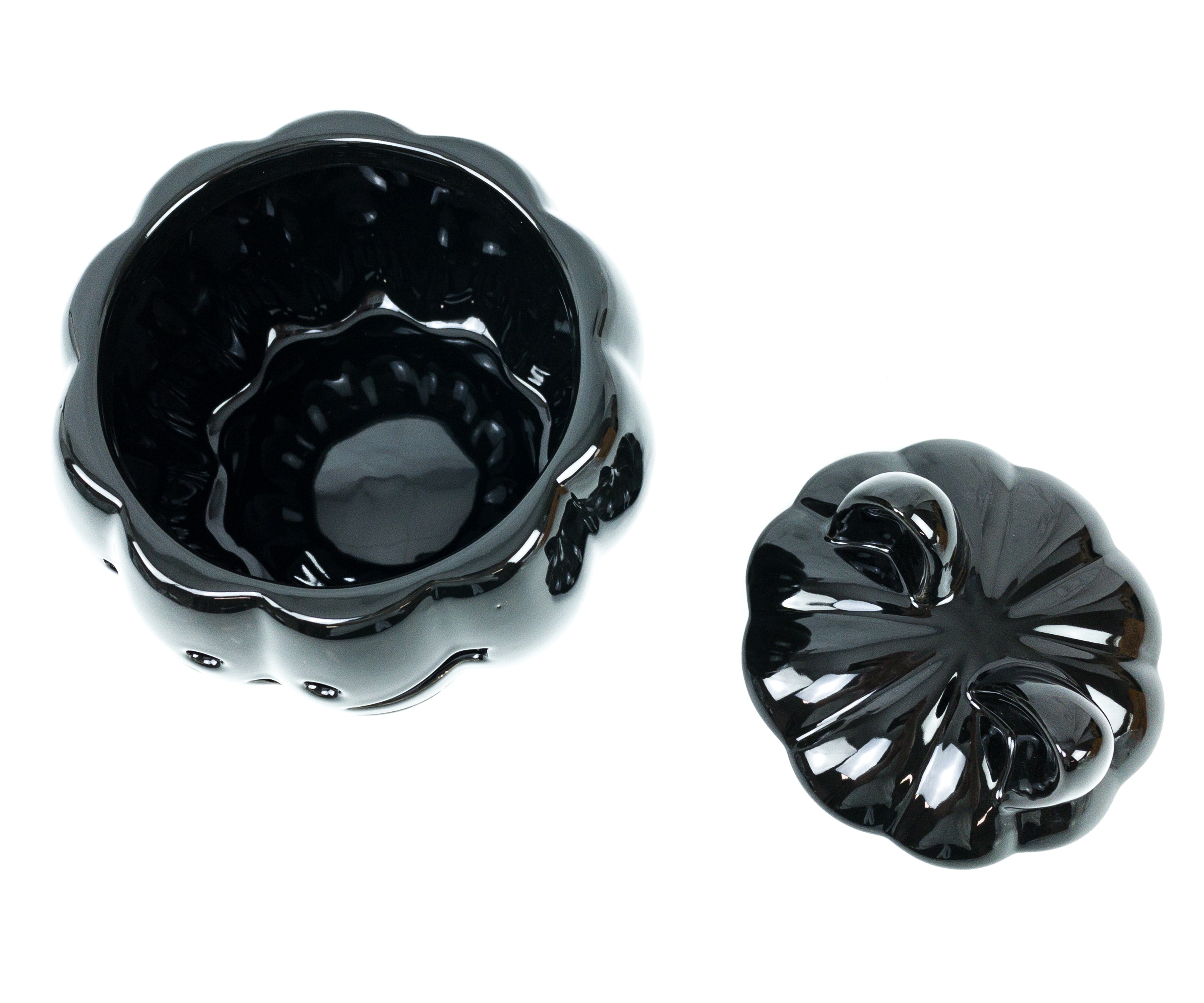 The cat-o-lantern comes in two pieces, the container itself and the lid with cat ears.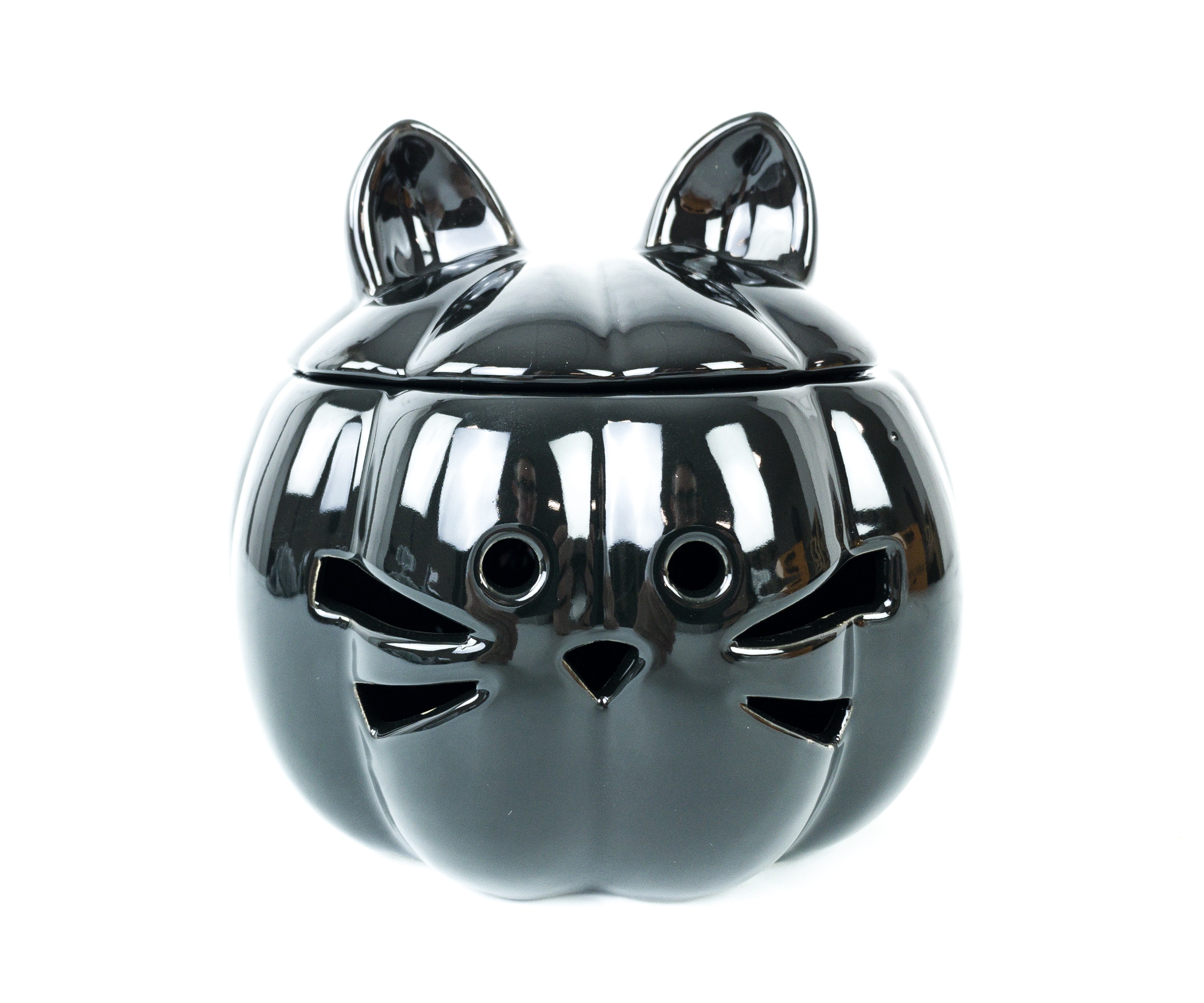 It's black, but I find it really cute! The eyes, nose, and whisker details are adorable as well. It can be used as a candy container or as a lantern by putting a tea light inside!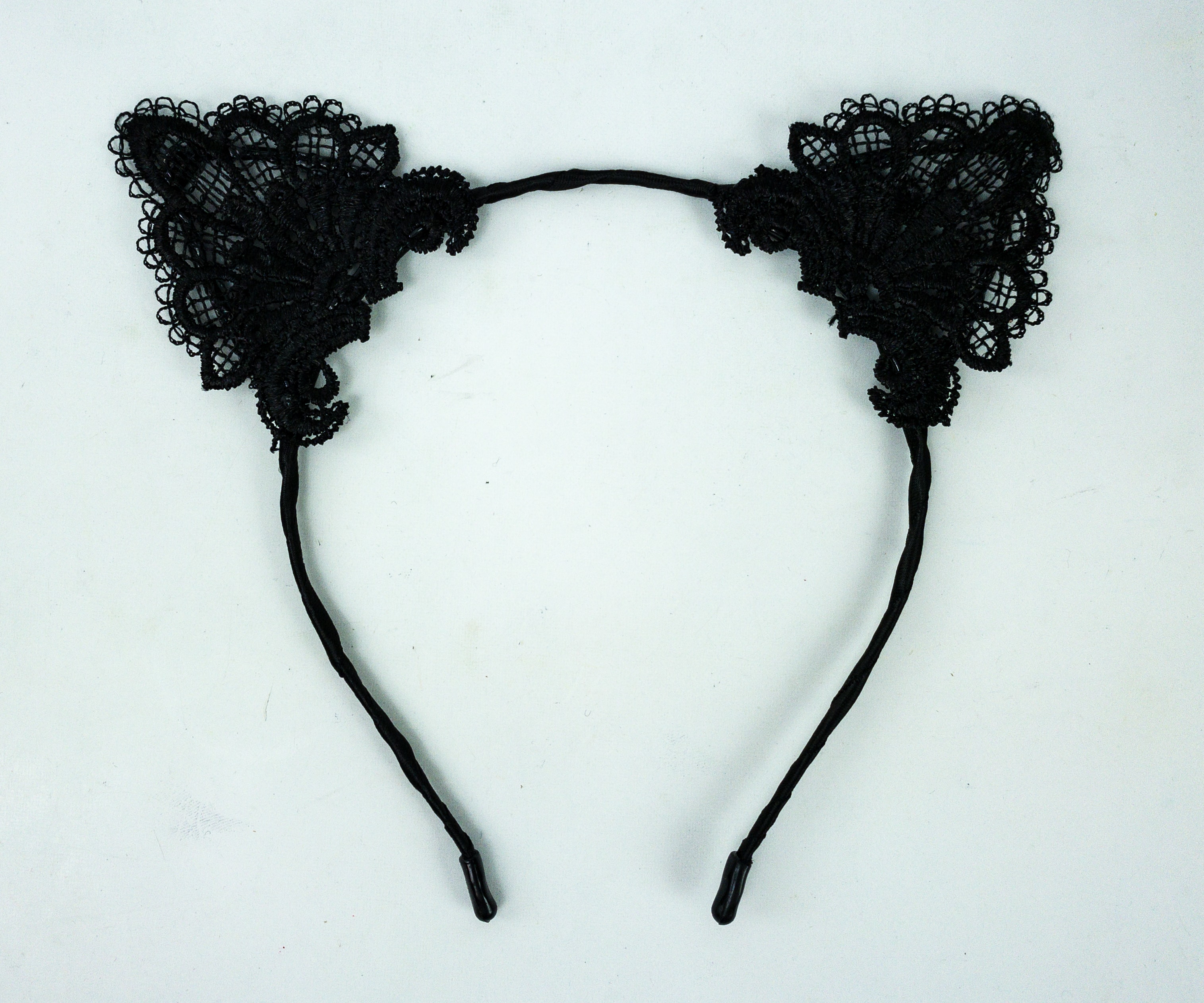 Lacey Black Cat Ears ($6.99) When you're too lazy to find a Halloween costume, the best option is to be a cat. I got here lacey cat ears that look fantastic!
You just have to wear an all-black outfit, put it on, and there you have your Halloween costume. By the way, the lace details on the cat ears are beautiful!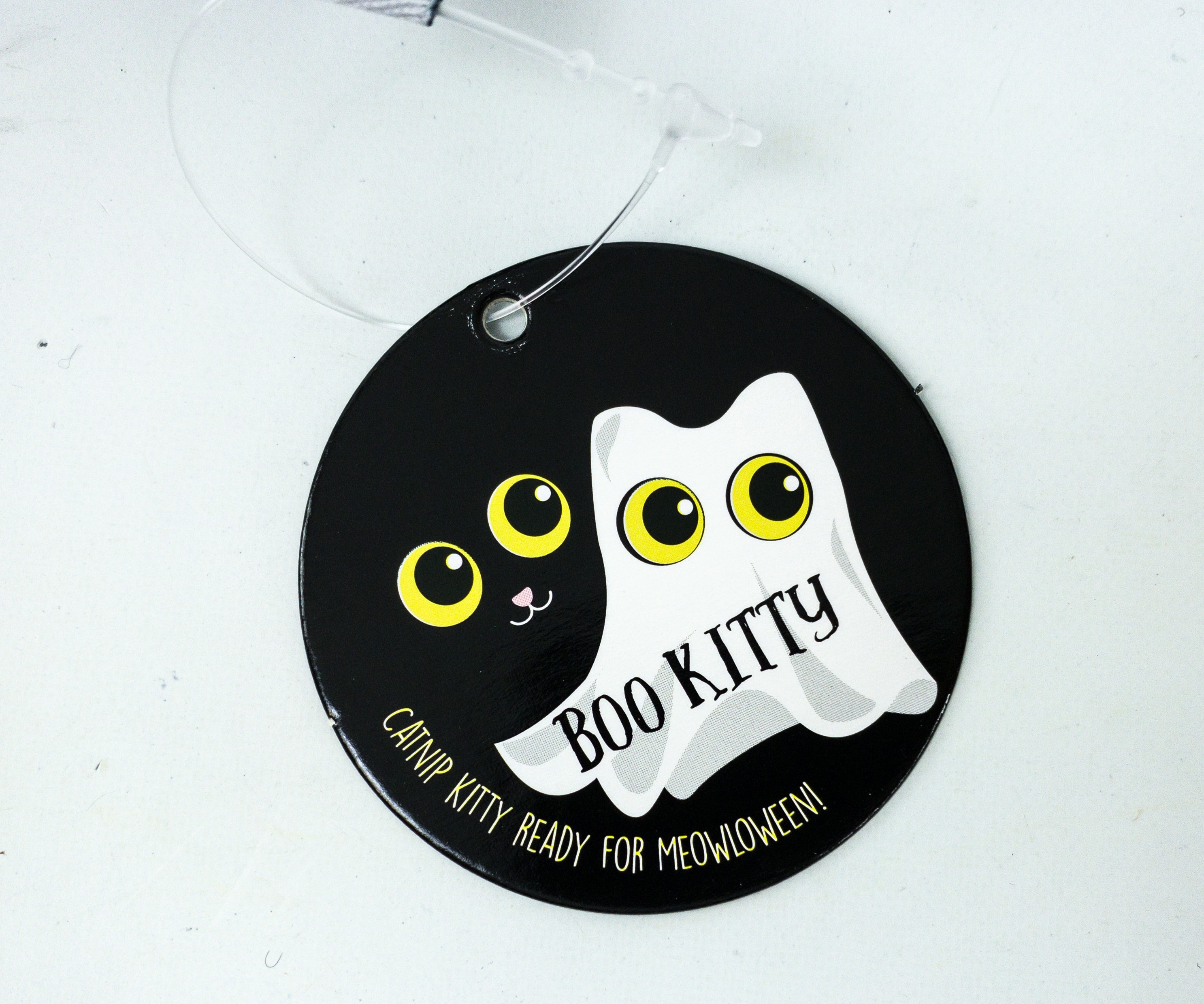 "Boo Kitty" Catnip Toy ($5.99) The next item is for your kitty. It's a Halloween-ready catnip toy!
It's not scary at all. I find it so cute.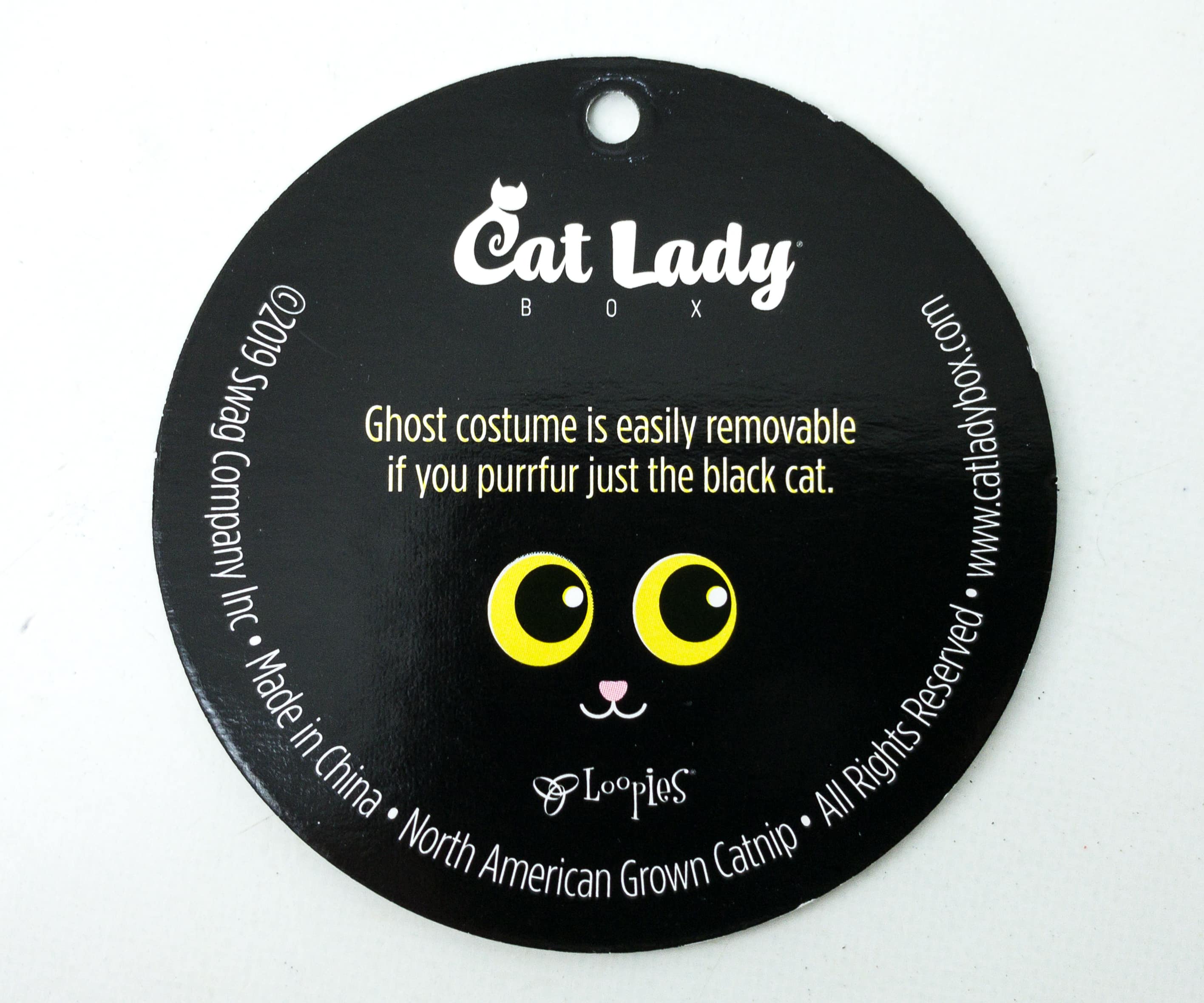 The tag says that the white ghost costume is easily removable.
Tadah! Removing the costume reveals a cute black cat with big eyes!
Shelly The Skelekitty Glow In The Dark Catnip Toy ($5.99) Here's another catnip toy, and this time it glows in the dark!
It's a CatLady exclusive item, designed, handmade, and packaged in the USA.
It looks like the skeletal version of a black cat!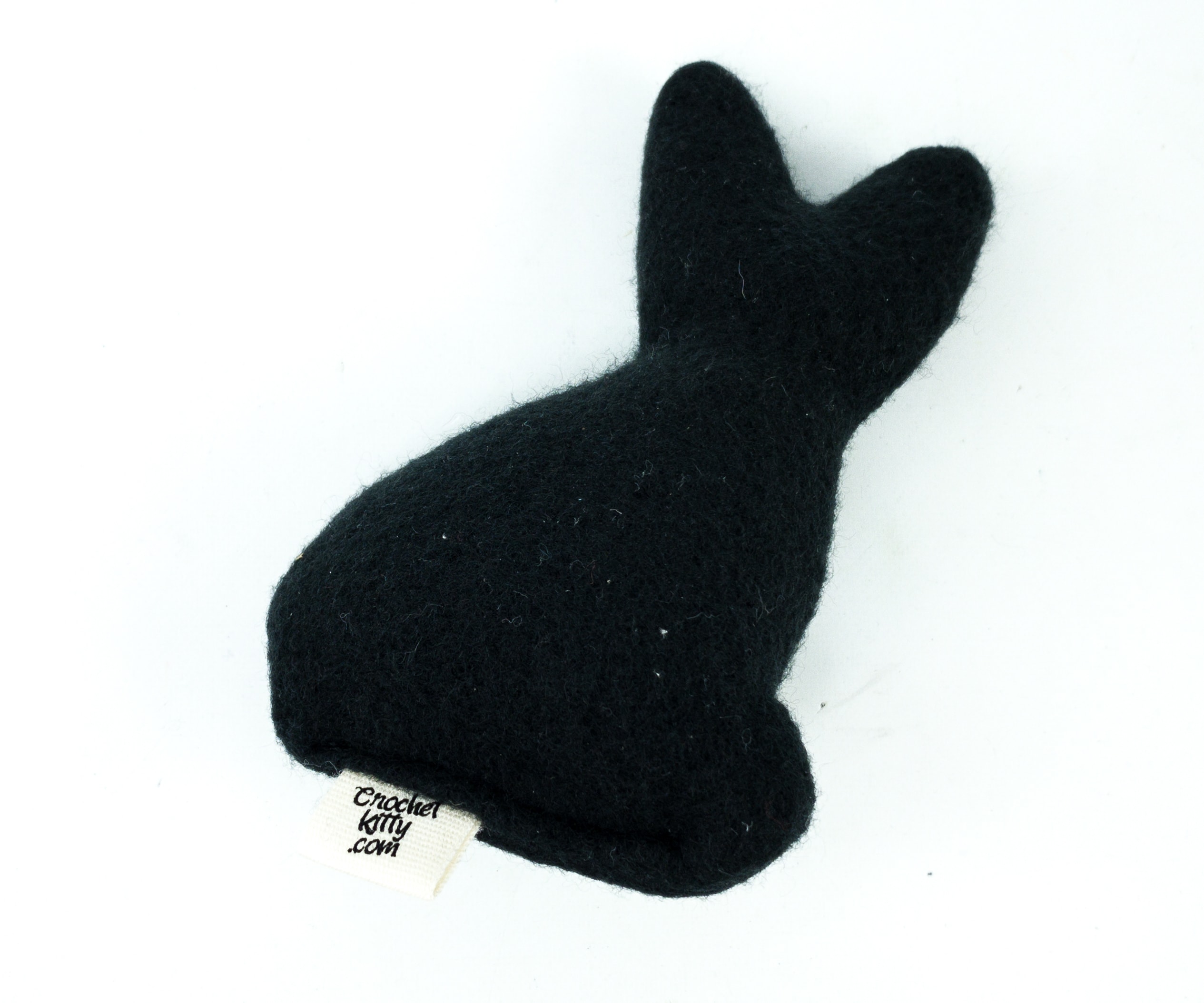 The back side is plain.
Look! It does glow in the dark, so my kitty can play with it even when the lights are turned off.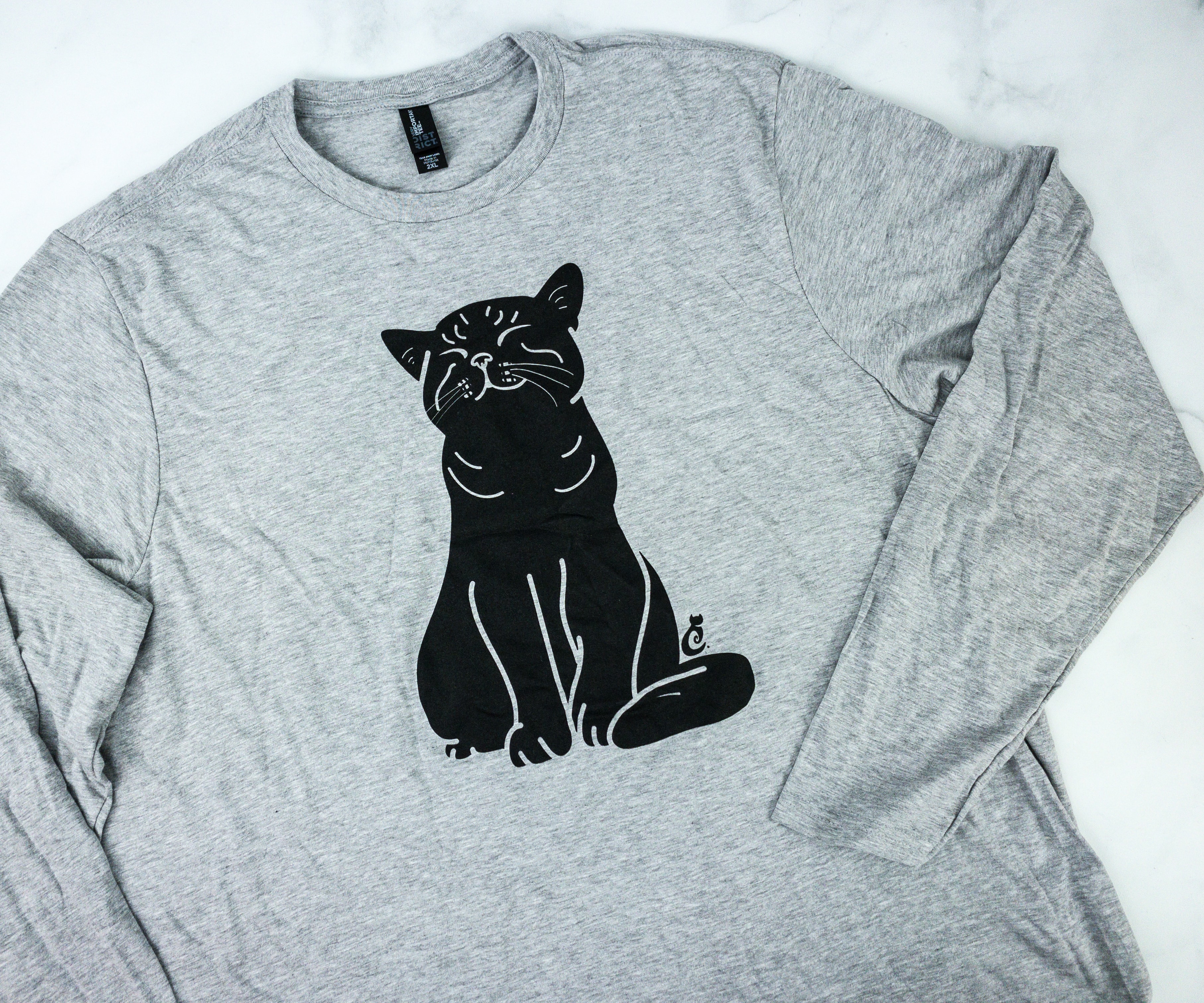 Happy Black Cat Long Sleeve Shirt ($24.99) I love the shirts from this box! This month, they gave me long sleeved ones, just perfect for the cold season.
The black cat print on the light grey top looks awesome! Pair this with leggings, and you now have the most comfortable ensemble!
As someone who is in love with cats, I'm definitely pleased with everything this box sends! They surely know the way to a cat lady's heart! From the cat toys they send to the cat-inspired wearables and other merchandise, everything is useful and of high-quality. This month's box is black cat-themed, but it's never plain and boring. Some items are also supposed to be spooky but I found them really cute. If you have cats and you love them with every bit of your heart, you'll never go wrong with Cat Lady Box!
What do you think of this month's box? Does your cat give 2 paws up?