Butcher Box is a subscription box service that delivers premium quality meat for $129 per month. Each box comes with a selection of meat (about 15-20 meals worth) that has been carefully cut and prepared. The Butcher Box brings back that unique experience you get when you visit your local butcher shop. Their specialty is 100% grass-fed beef, but they also provided mixed subscription options. You can also have the box delivered every two or three months depending on your needs.
This is a review of our Custom Box. Our box this month includes ground beef for life (2 pounds!) and wings for life (2 pounds!). We also added on Apple Gouda Sausage. 
DEAL: Check out the current ButcherBox deal – just use this link to sign up! (Currently a FREE 10-14 lb all-natural Turkey with your first box! )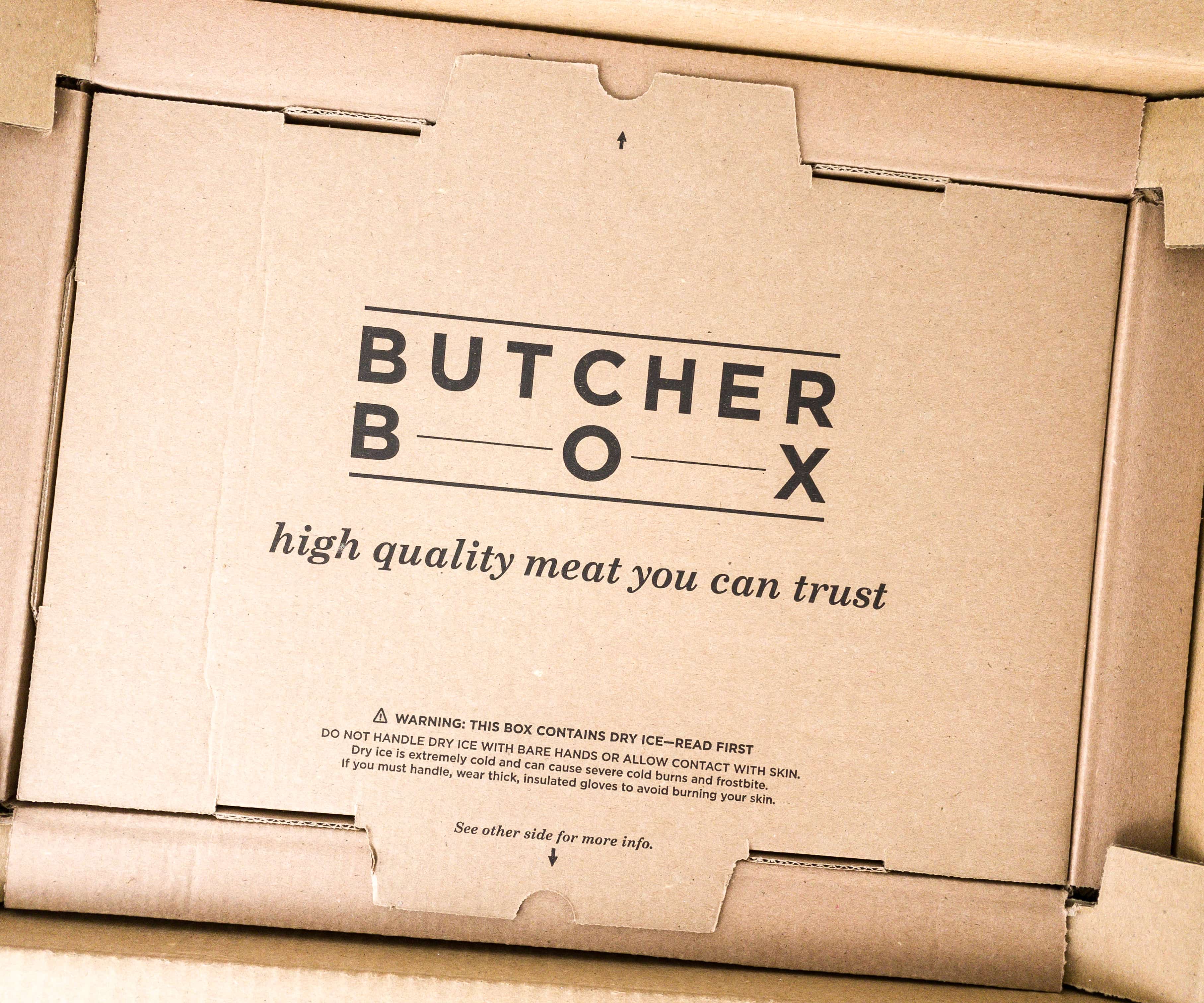 Here's a list of all the items inside the box!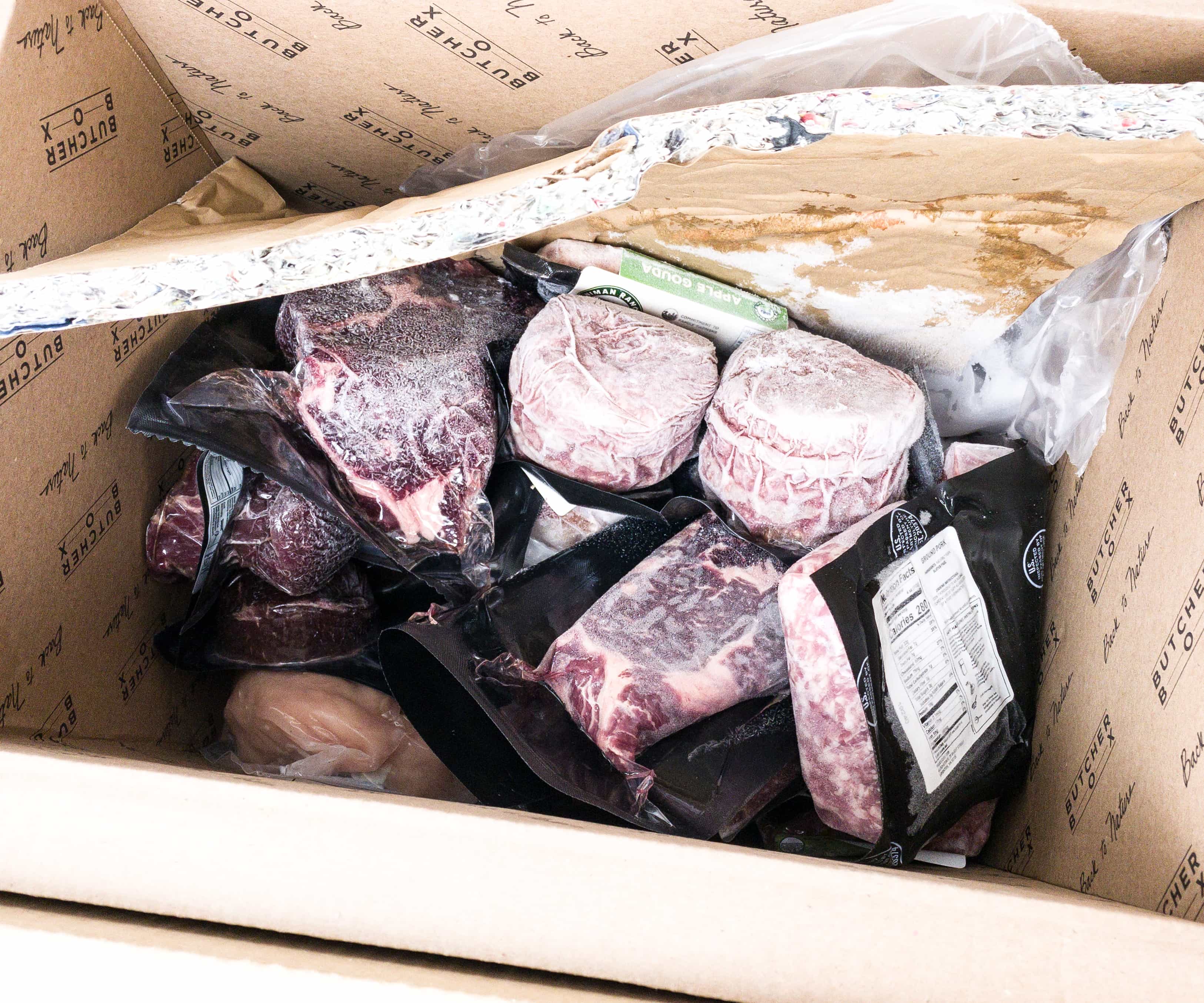 All the meats are vacuum-sealed in plastic, packed in an insulated bag, and then kept frozen within the outer soft-side cooler padding and box with a large dry ice pack. We've always had everything arrive rock-solid, so there have been no issues with temperature control during shipping. They arrive ready to throw in the freezer or thaw for use.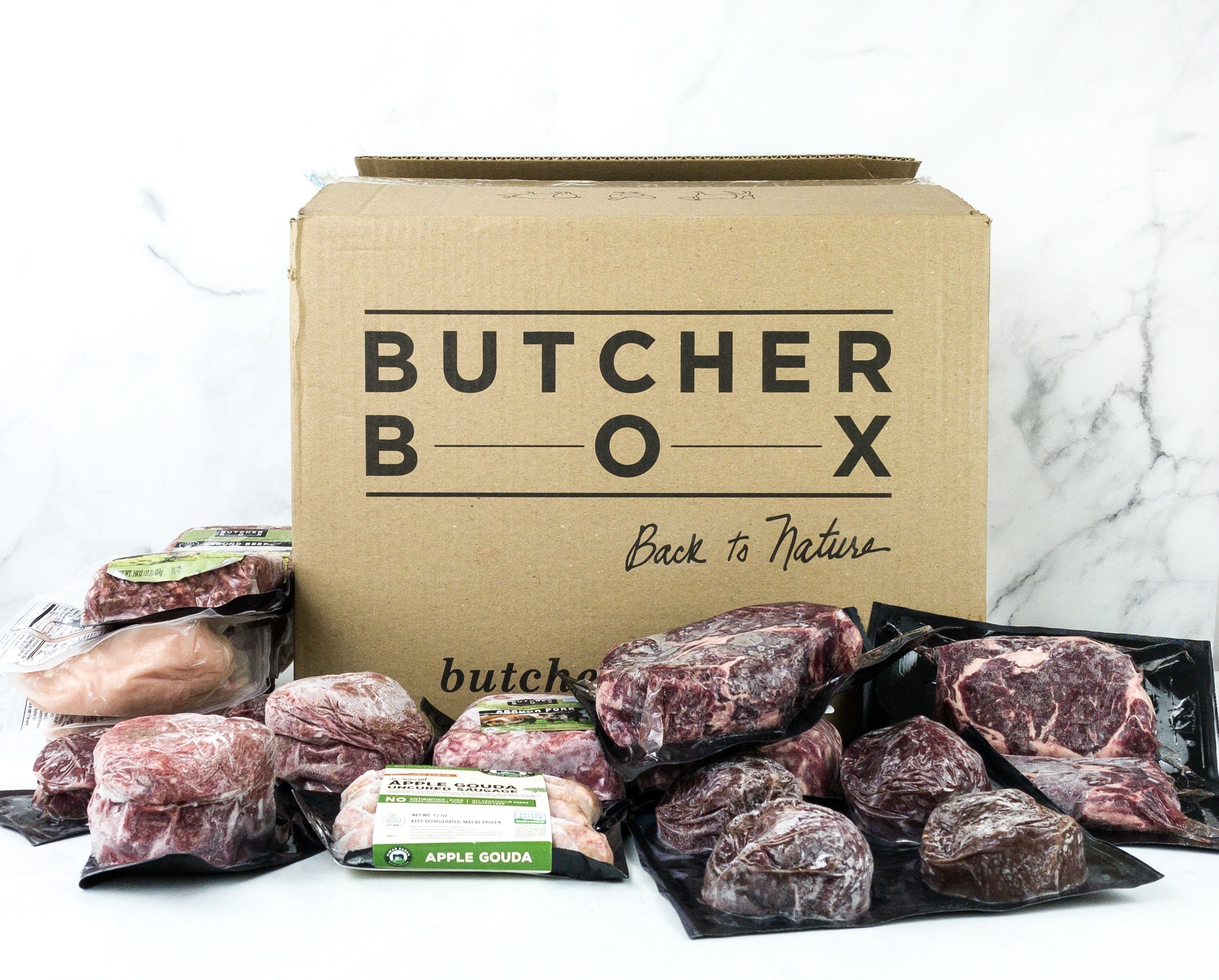 Everything in my October 2019 box!
Here are all our choices for our custom box!
This month's box includes an extra pack of chicken wings and ground beef as add-on items.
Grass-Fed Ground Beef. It's a monthly staple in our box! This grass-fed ground beef from Butcher Box is made of 85% lean and 15% fat. It's a juicy and meaty beef that is ideal to use as burger patties and for grilling cause it won't flare up much when cooked.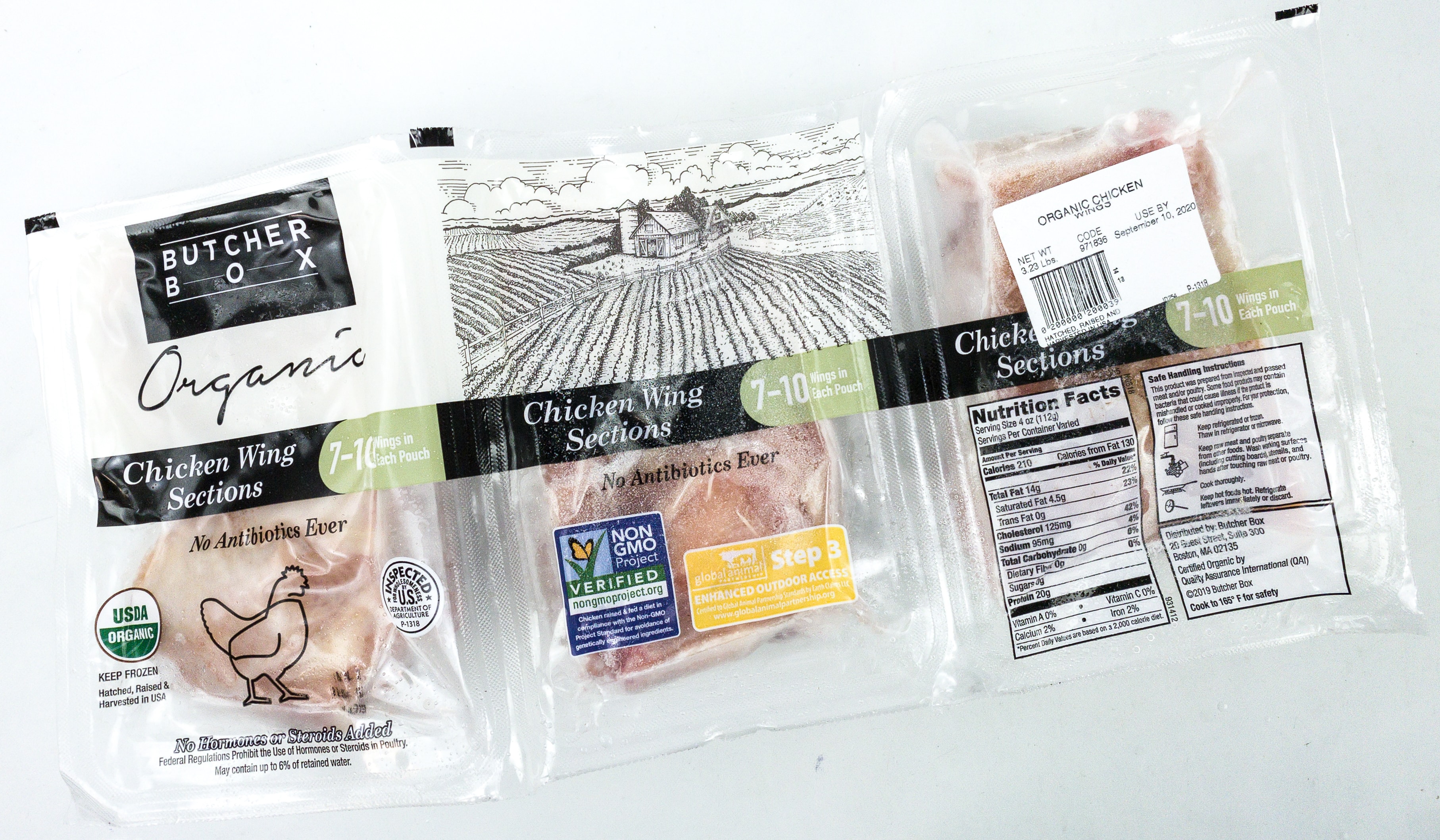 Organic Chicken Wings. Another staple in our box is these non-GMO, USDA-certified chicken wings. According to the label, each pack contains 7-10 pieces of all-organic, no antibiotic, no steroid wings. They're perfect for grilling and frying!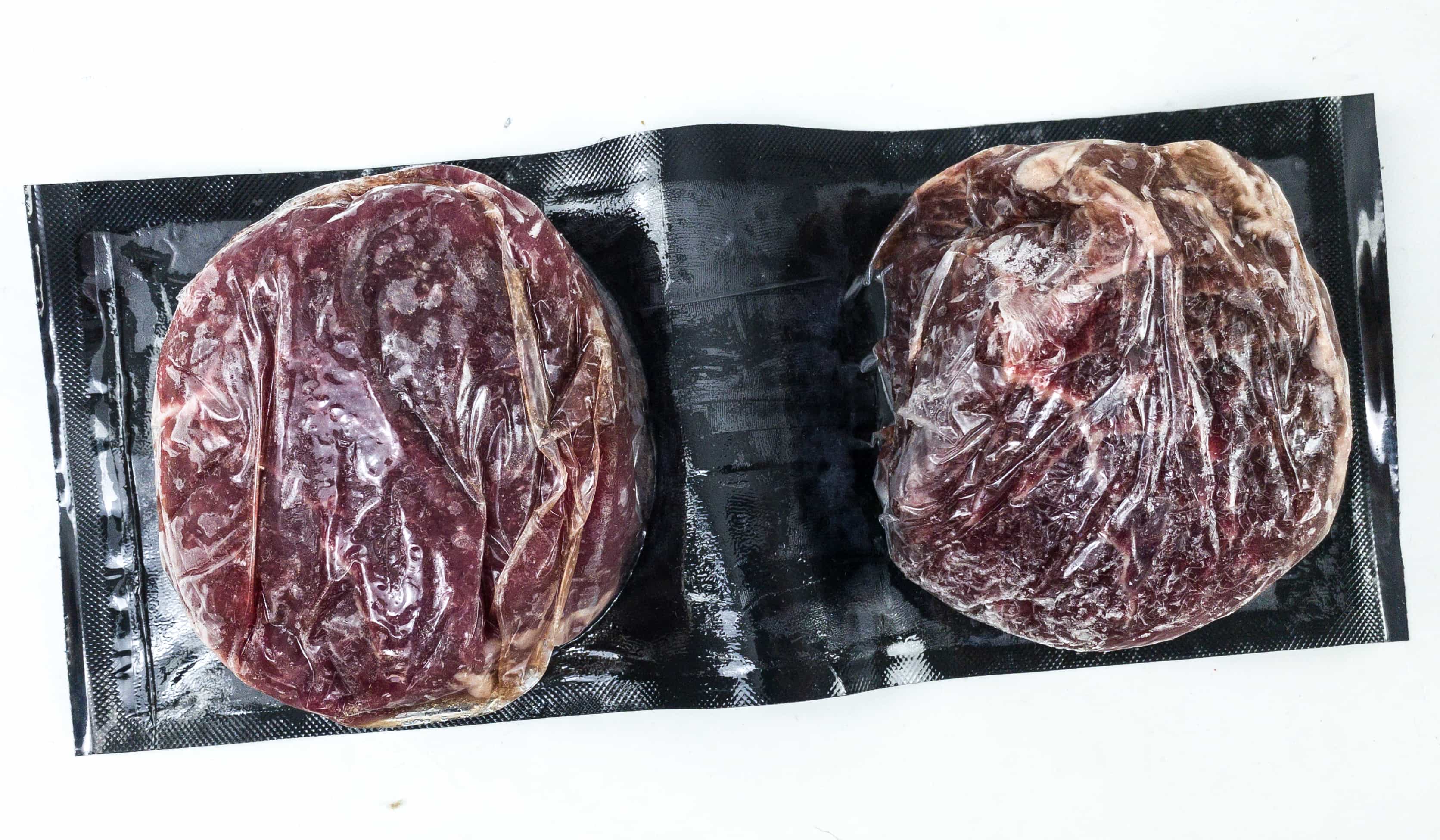 Filet Mignon. It's a small steak cut of beef sourced from the smaller end of the tenderloin muscle of the cow.
This beef is so tender that you can easily cut it using a basic table knife. Each pack contains a pair of 170 grams of pure hand trimmed delicate filet and once they are cooked, you'll see that there is virtually no waste at all.
Top Sirloin Steak. It's a well-known beef cut, taken from the top of the rump part of the cow. The triangular-shaped cut usually comes with a nice layer of fat that makes it so tender!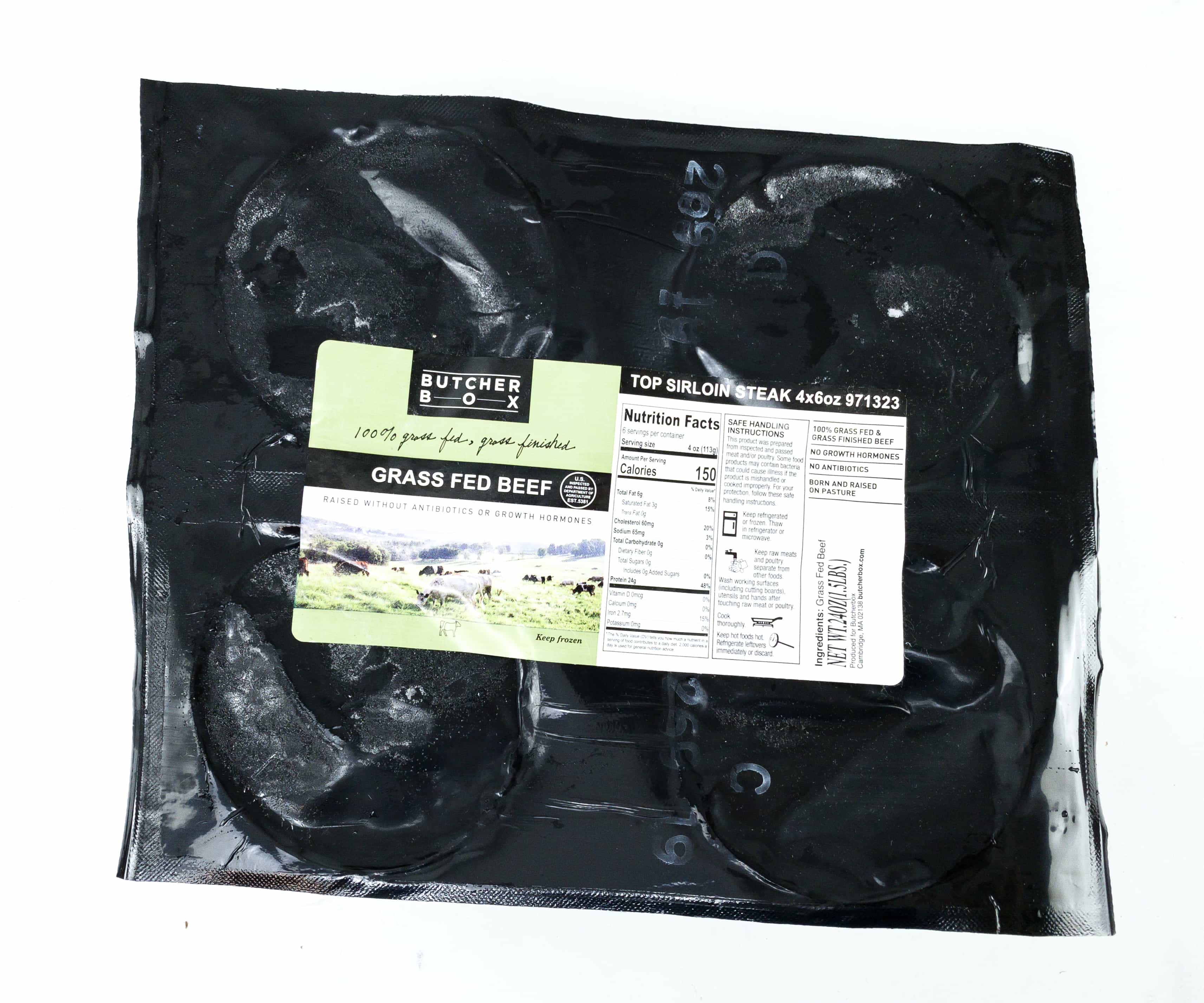 Top sirloin is definitely the most ideal cut for grilling or roasting!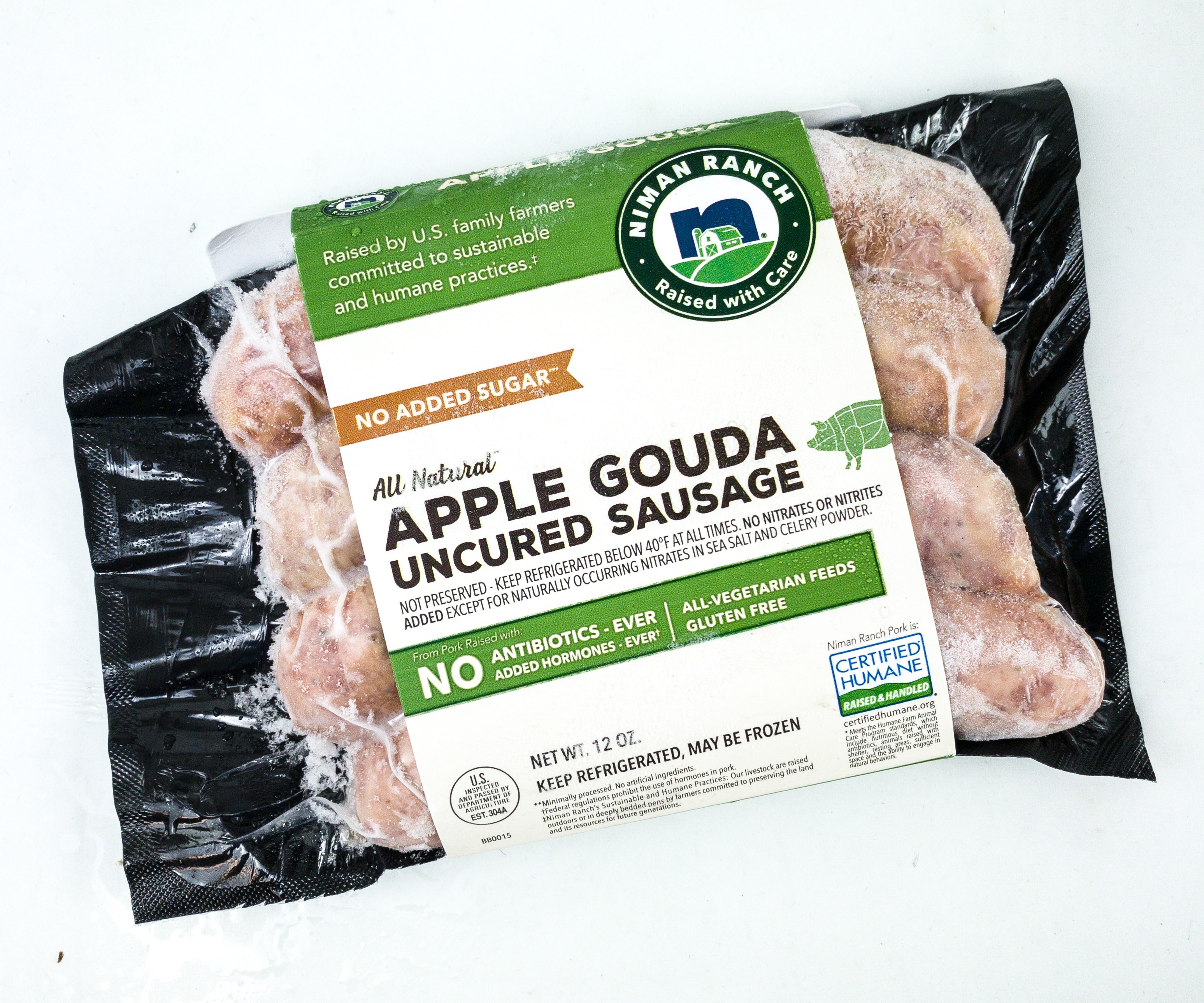 Apple Gouda Uncured Sausage. These uncured sausages are specially made from heritage breed pork, humanely raised free from added hormones or antibiotics! The meat is also seasoned with all-natural seasonings. They're great for breakfast!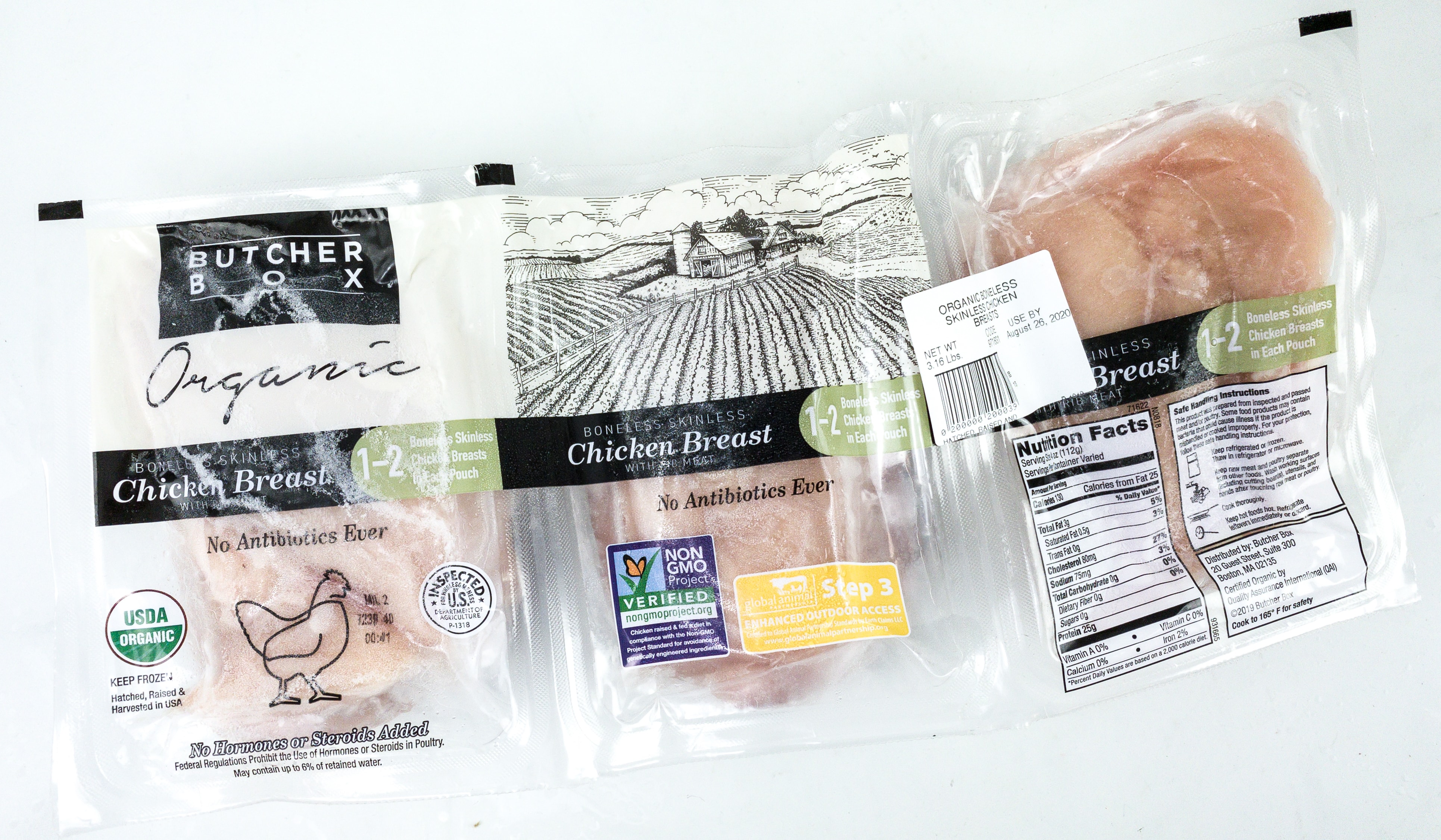 Organic Boneless Skinless Chicken Breasts. The chicken breast is definitely one of the meatiest and juiciest cuts of chicken meat. We have three packs of them in the box.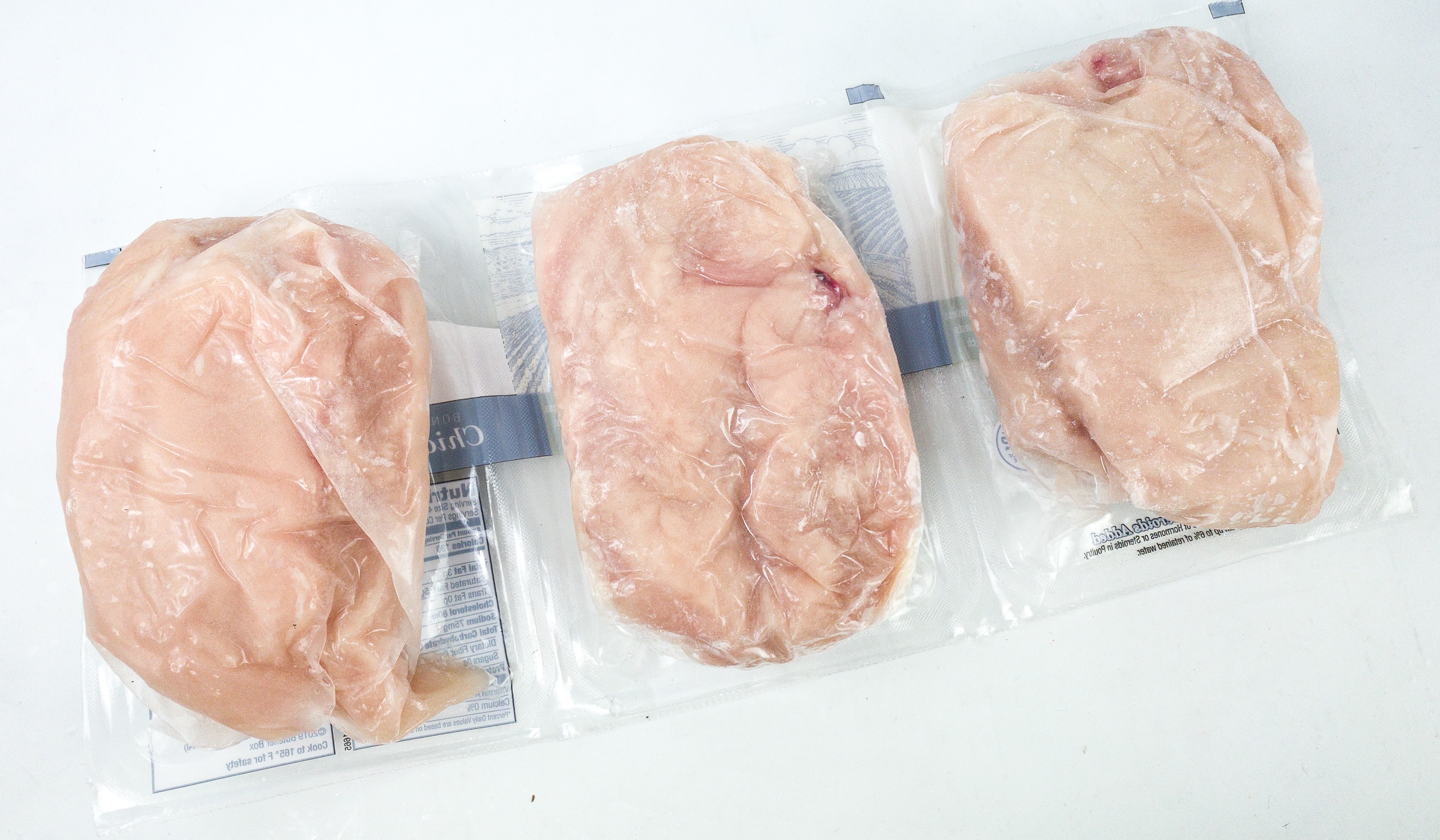 This type of chicken meat is quick and easy to cook. It's a great source of protein as well.
Grass-Fed Beef Boneless Chuck Roast. This portion of the beef features a boneless chunk of meat obtained from the lean and active muscle, which means it contains lesser fat but produces a ton of flavor.
This meat is so lean and tender, making it the perfect type of meat for marinating, grilling, and even roasting!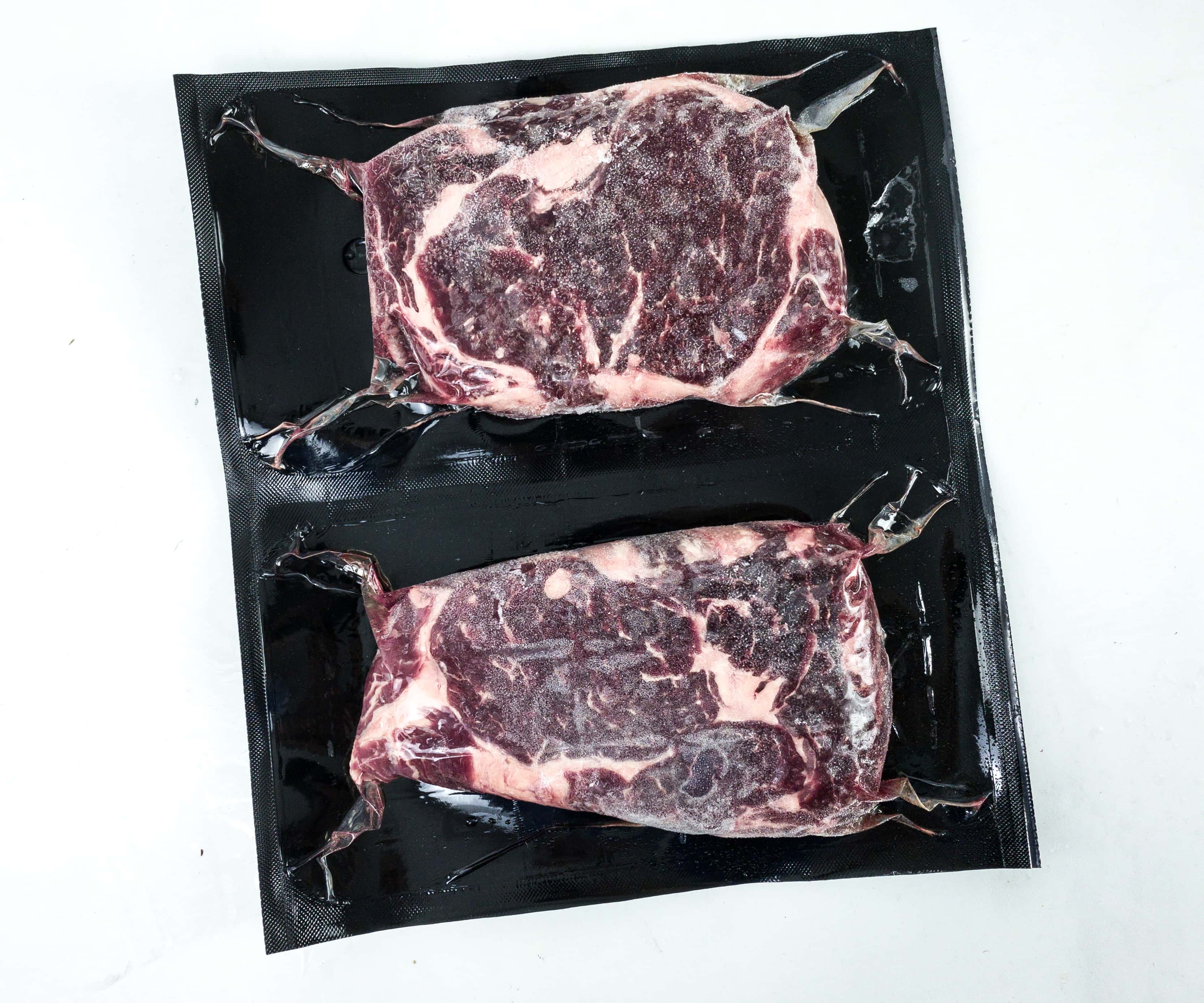 Ribeye Steak. This cut of beef is considered to be the king of steaks, as it is sourced from the center of the rib section that has a smooth rich texture with distinct beefy flavor.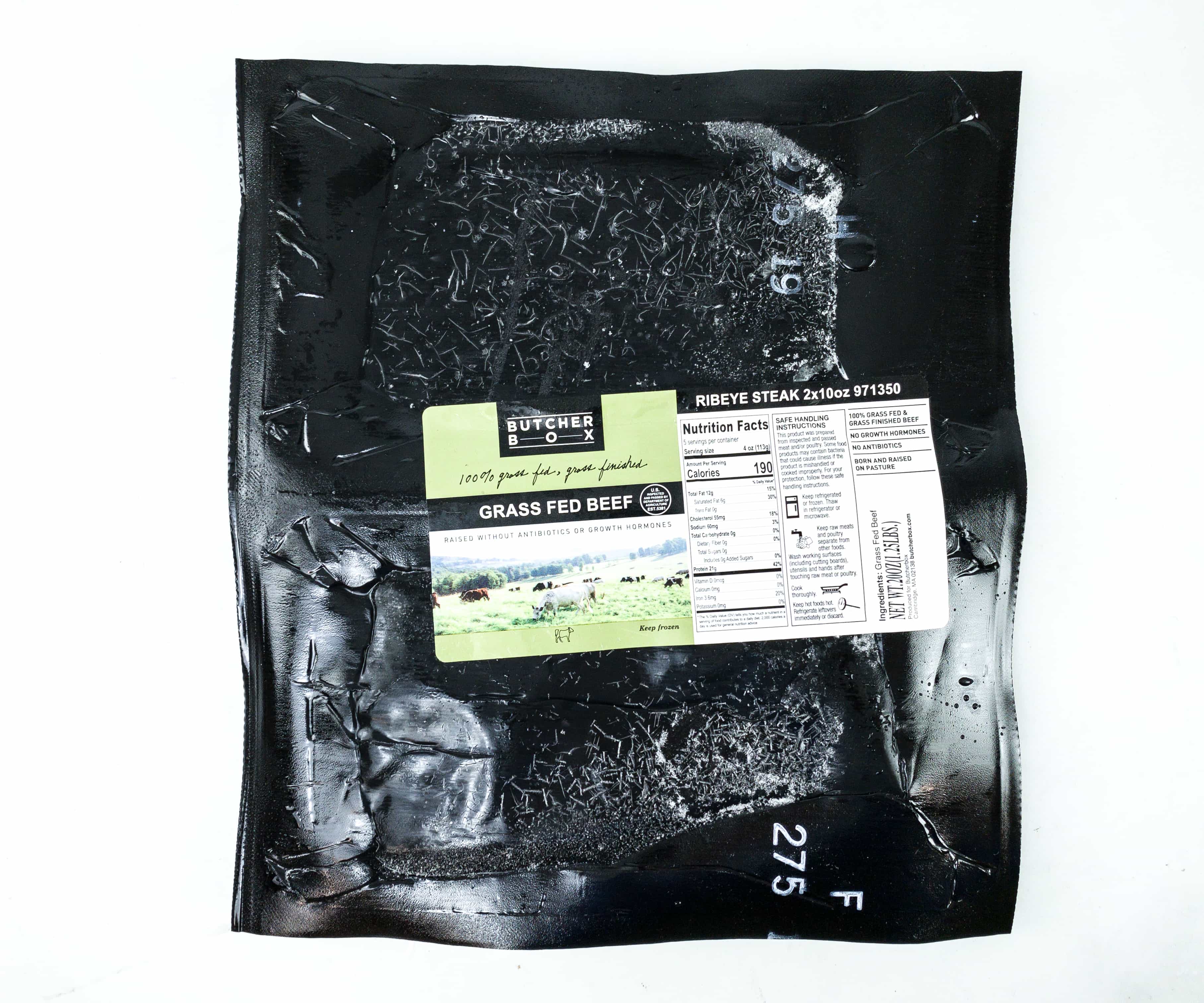 This meat is so fine because of the relative leanness of the beef. Actually, the grass-fed leanness makes this a really great cut even for those who normally find rib-eye to be quite fatty.
Ground Pork. This ground pork is sourced from pork raised using all vegetarian feeds. It has no added hormones and no antibiotics either.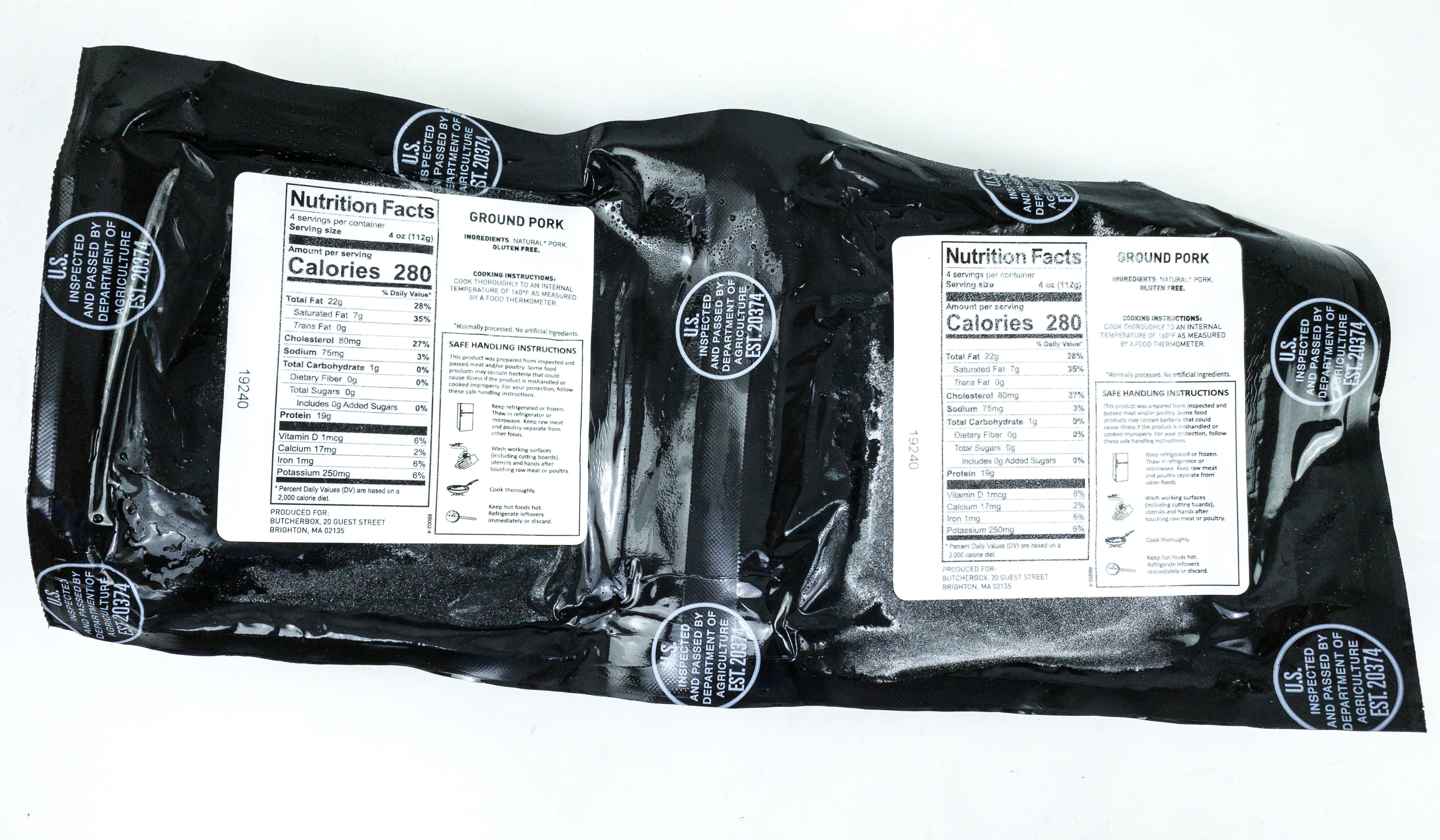 Each pack contains 4 oz of pure ground pork that is perfect also for grilling since it's so juicy, meaty, and produces just a little to none liquid leak.
Butcher Box is a great subscription for any household, especially for families who always cook their own meals. This box is a little pricey, but I still find it totally worth it. Every box comes with 7 – 10 lbs of grass fed and finished beef, free range organic chicken, and heritage breed pork which is enough for the whole family. I really appreciate that everything is well-packed! The meats arrived frozen and ready to be thawed for cooking. I also like that it was portioned into manageable sized cuts that make it easy to portion out over time. Considering the convenience, top-notch meat, and excellent service, I'm giving this box a double thumbs up!
Stay tuned for our "what we made this month" post to show you our goodies all cooked up!
What did you think of our haul of grass-fed beef from Butcher Box?