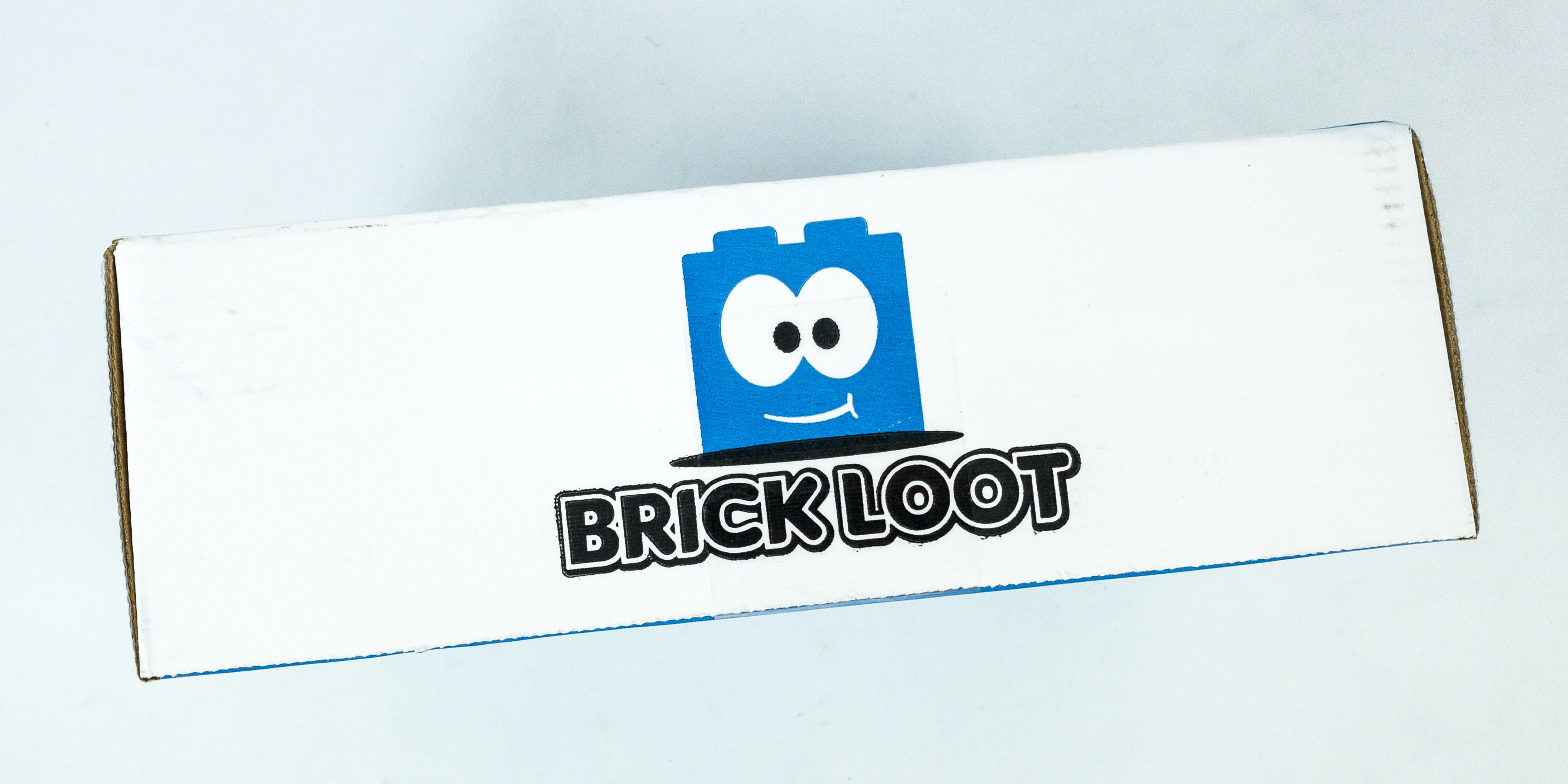 Brick Loot is a monthly subscription box filled with LEGO-compatible items, bricks, and brick building accessories for LEGO fans. Every themed Brick Loot box is filled with 4-8 items that were handpicked by Brick specialists who scour the world for the newest and coolest products for you to collect. Usually, you can expect a custom mini-fig, two or more custom builds, and lighting or other customization products.
DEAL: Use code HELLO15 to save 15% on your entire subscription! OR use code KIDCEO to save $5 on your first box!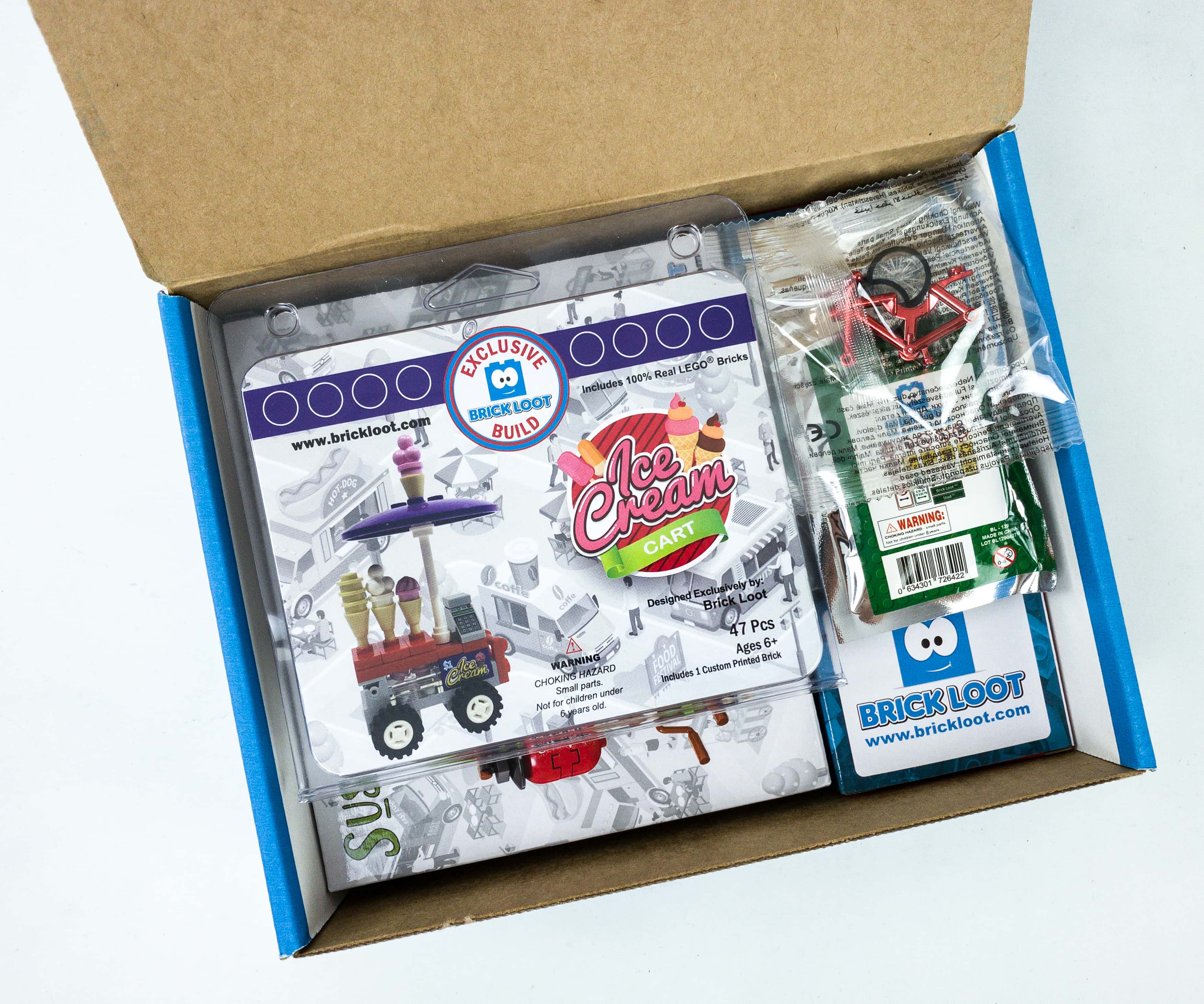 All the items came in their individual packaging.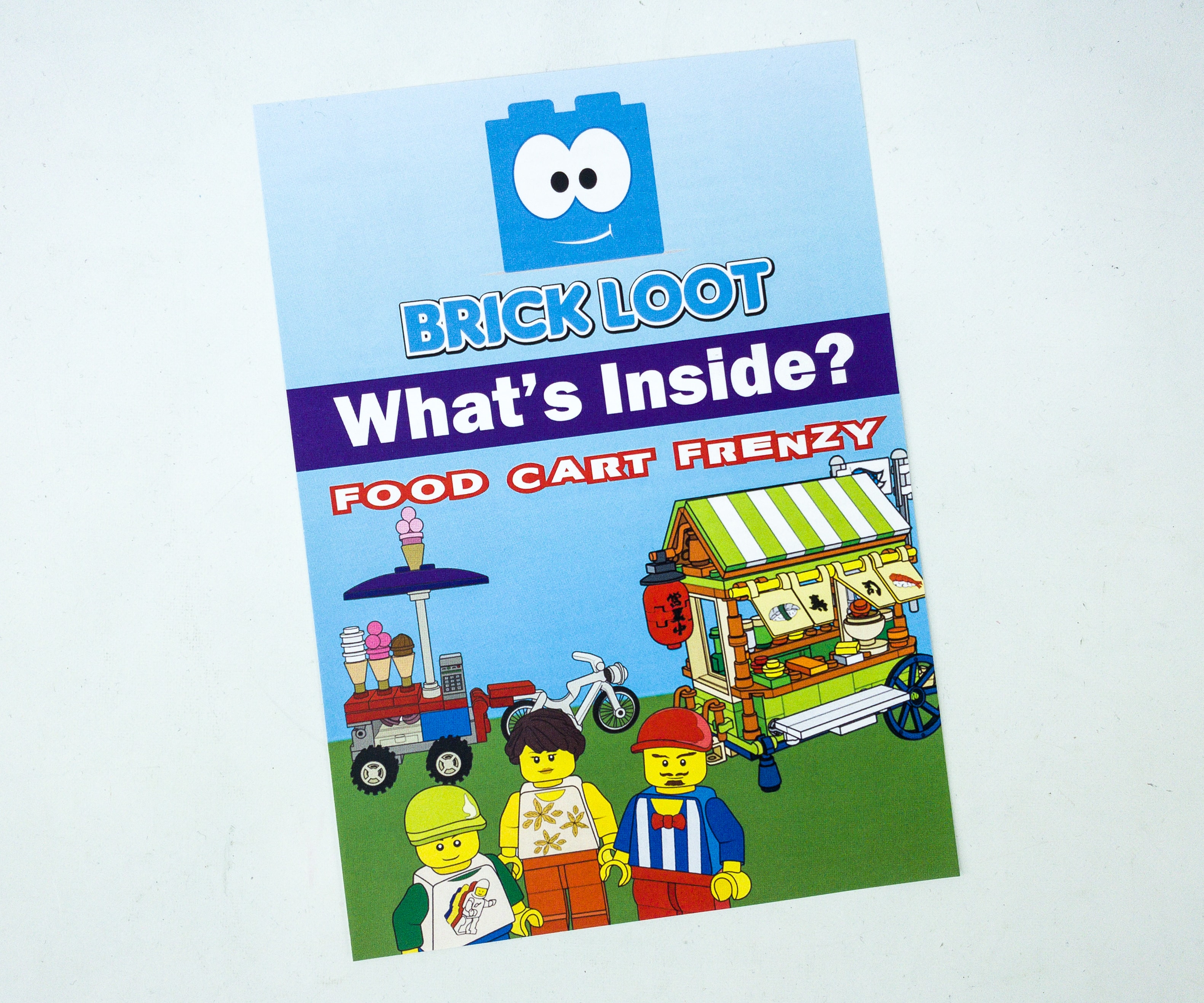 This month's theme is FOOD CART FRENZY!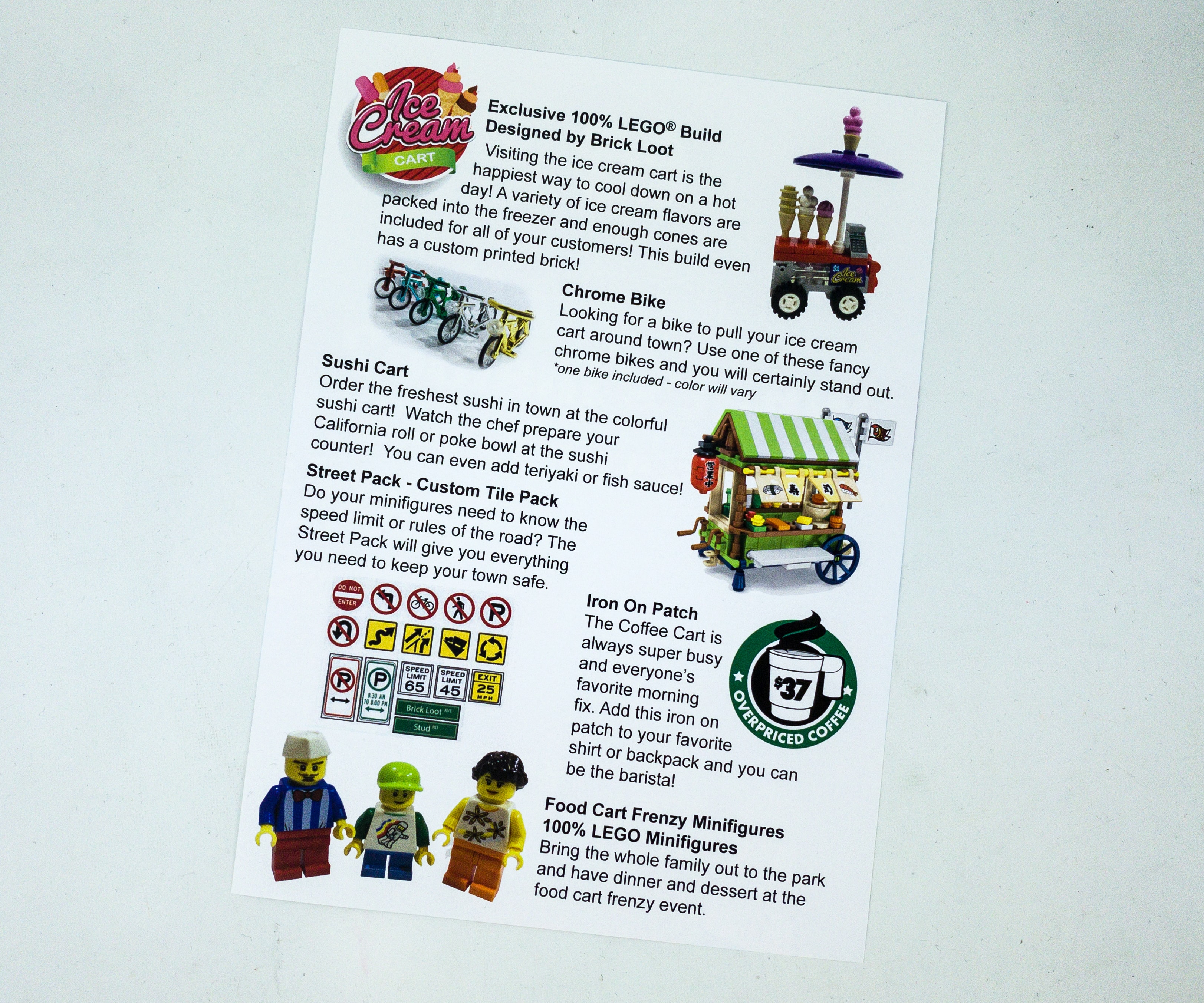 Every box comes with an information card that provides a short description of all the items inside.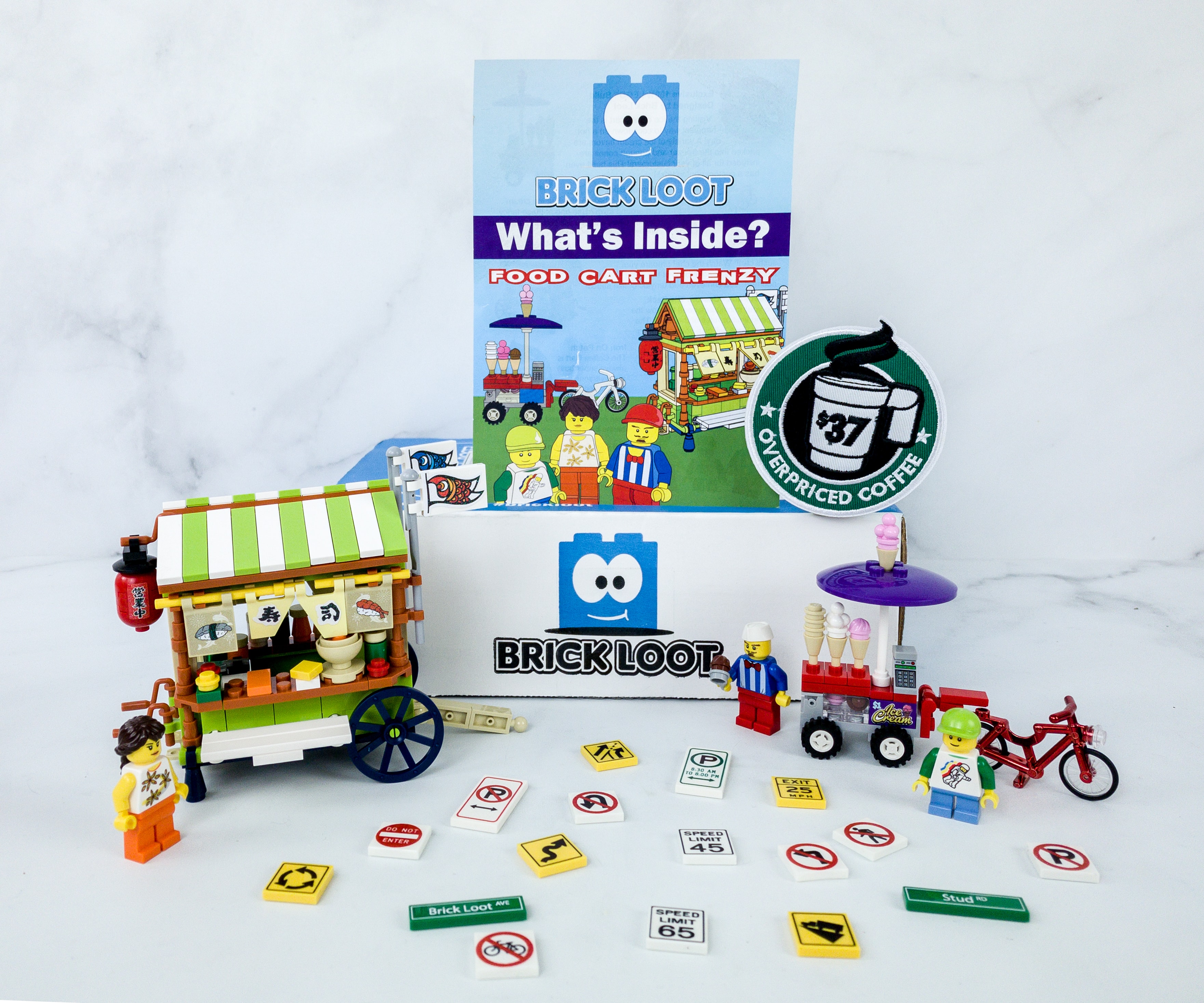 Everything in my box!
Iron On Patch. This month's bonus item is a coffee-themed iron-on patch! It's an embroidered patch that you can easily attach to your desired shirt, hat, or even backpack. Simply put the patch and press the iron down for around 20 seconds until it sticks to the fabric.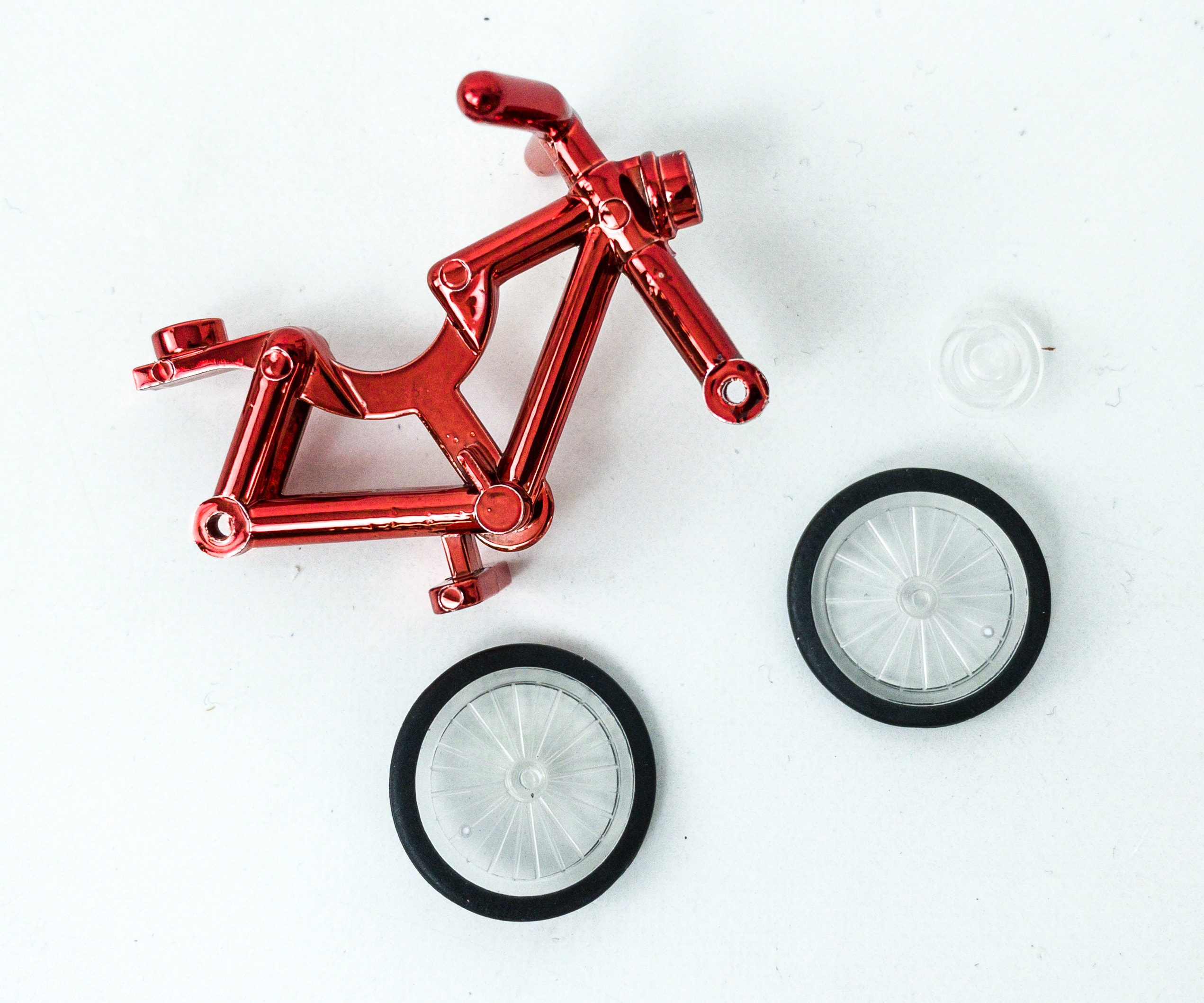 Chrome Bike. Another bonus item we got is an exclusive Lego bike made from chrome plastic, transparent headlight, and a pair of wheels.
This bike is so easy to assemble, my kids don't even need an instruction manual to build it!
Street Pack – Custom Style Pack. It's a custom printed tile pack that contains a variety of Lego bricks related to traffic signs.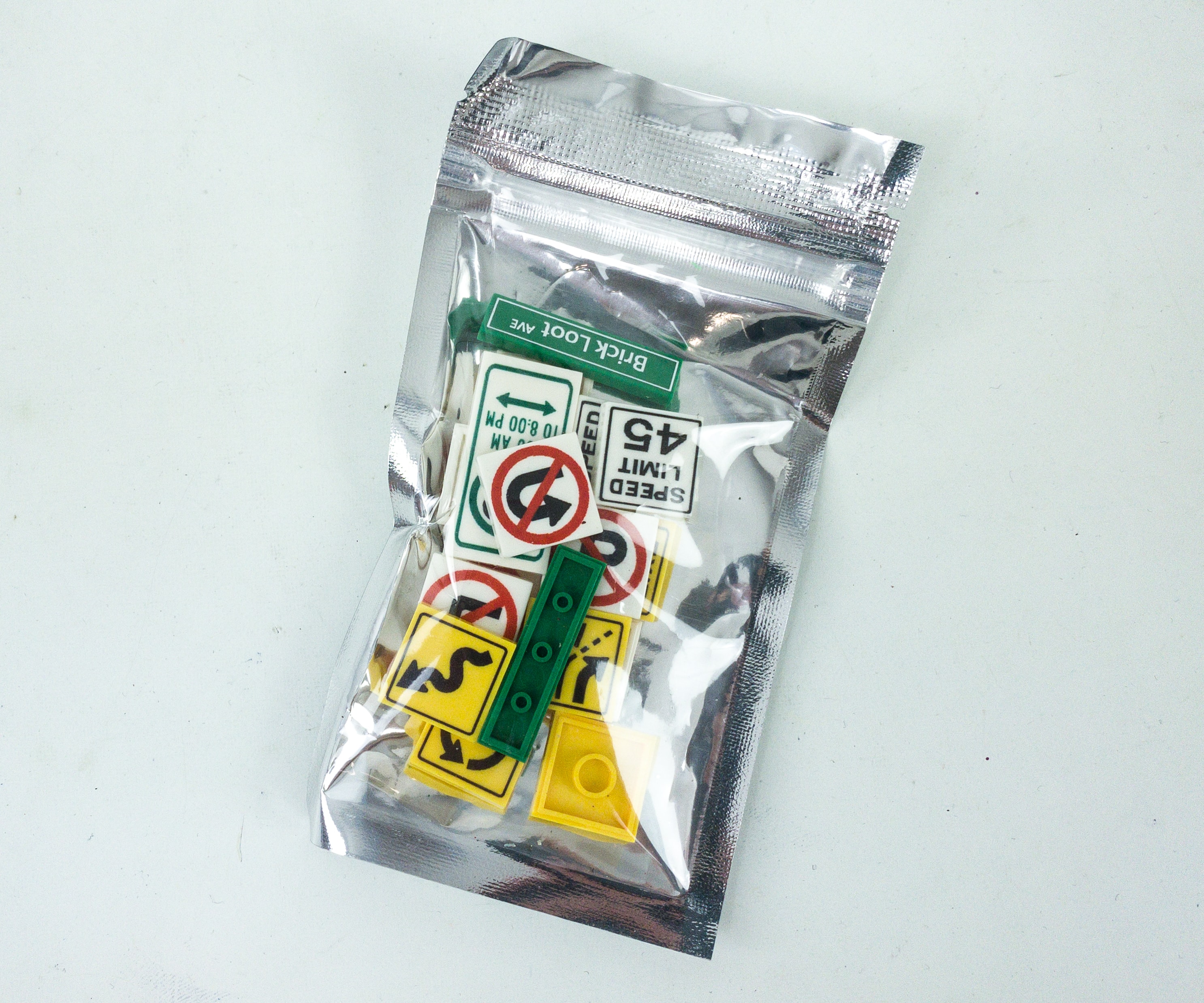 The back of the resealable pack is transparent so you'll easily see what's inside.
This pack contains 17 pieces of traffic signs, including No Parking, No U-turn, No left turn, speed limitations, and more!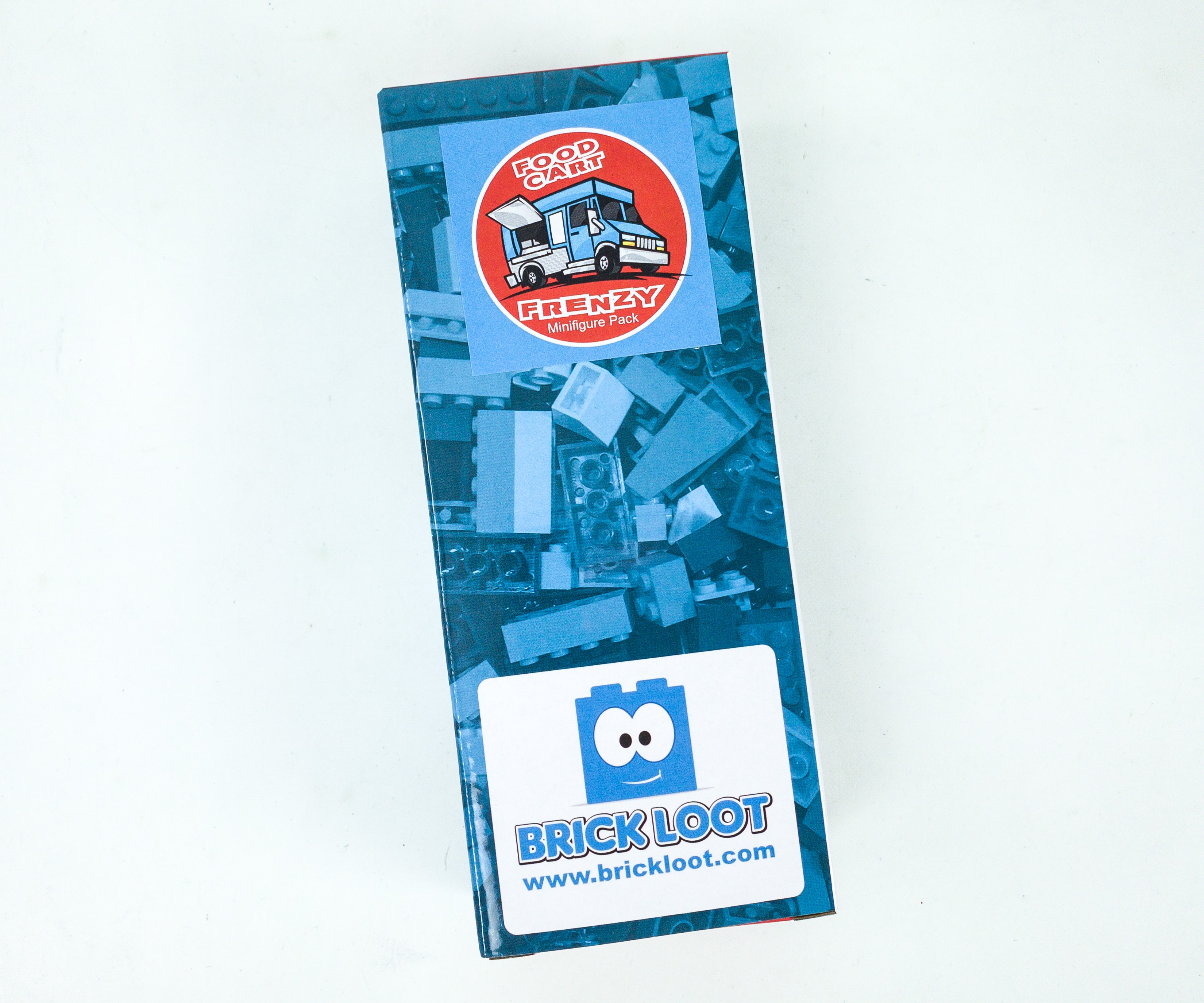 Food Cart Frenzy Minifigures 100% LEGO Minifigures. This month, we got not just 1 but 3 exclusive mini-figures!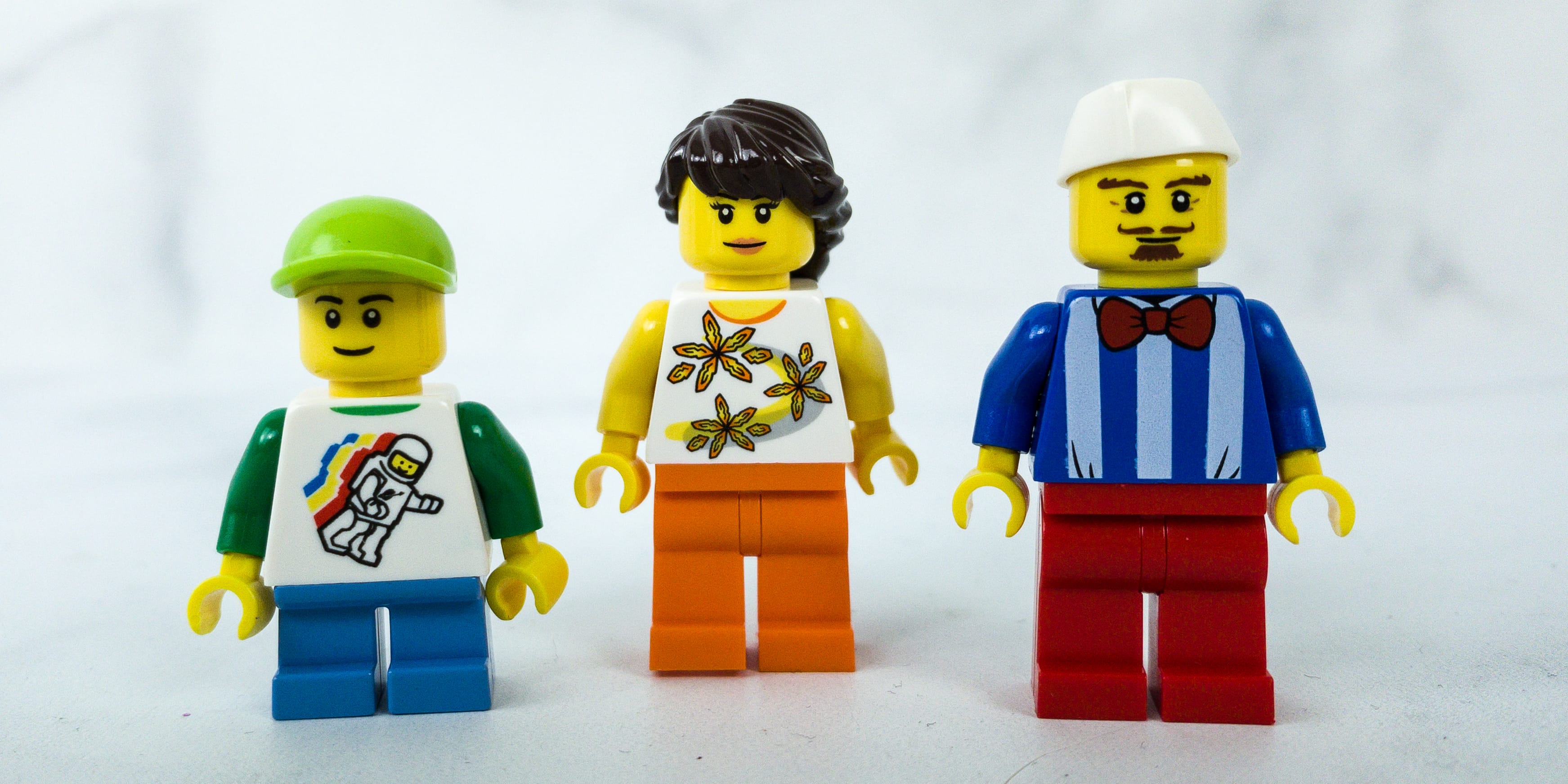 These mini-figures are so detailed. They're all dressed up and ready to take care of the Lego food cart we'll be building!
Exclusive 100% LEGO Build Designed By Brick Loot. This month's featured Lego build is an ice cream cart, designed exclusively by Brick Loot.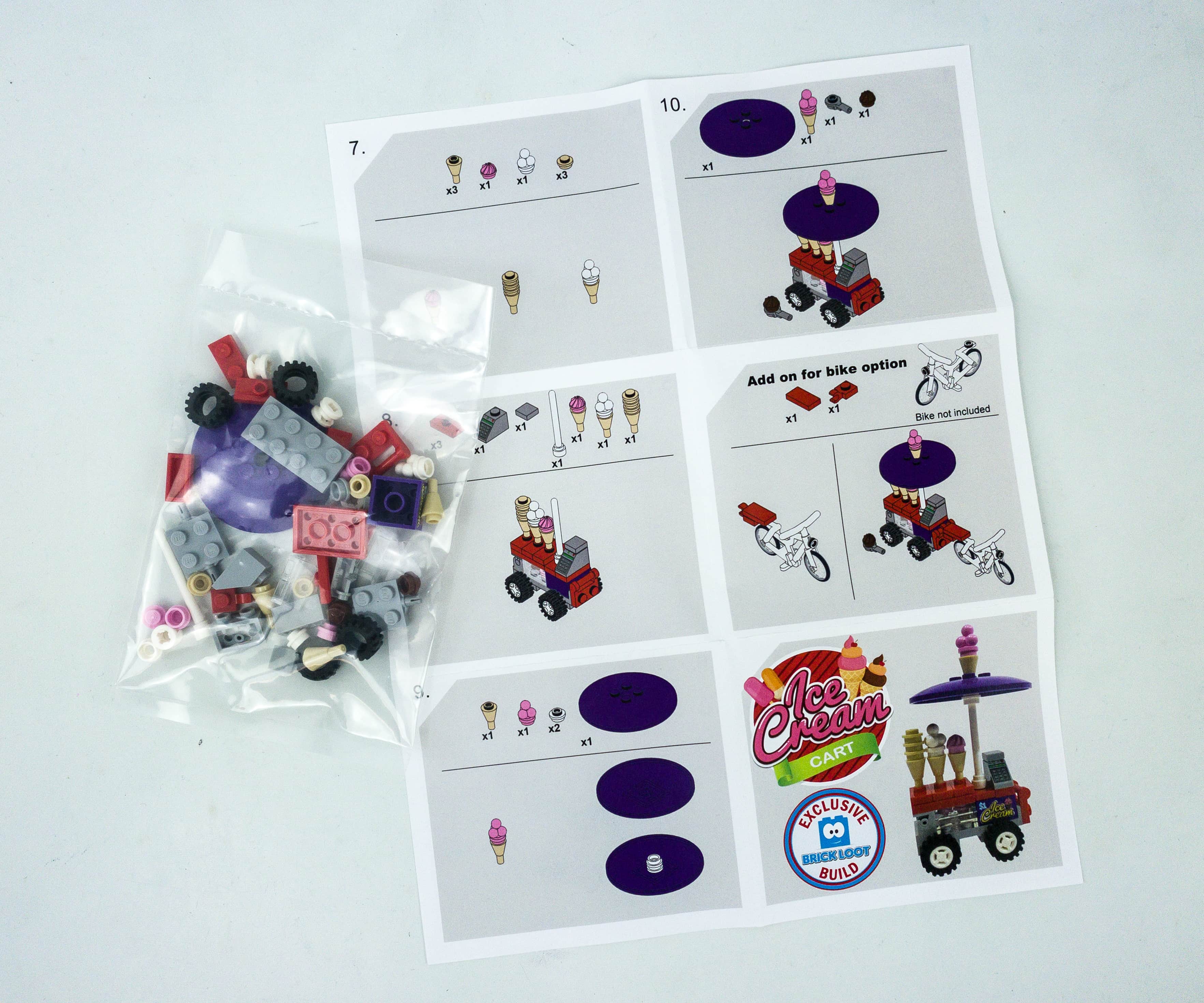 The kit includes 47 pieces of Lego. As always, it comes with a detailed instruction manual to guide us and make things much easier!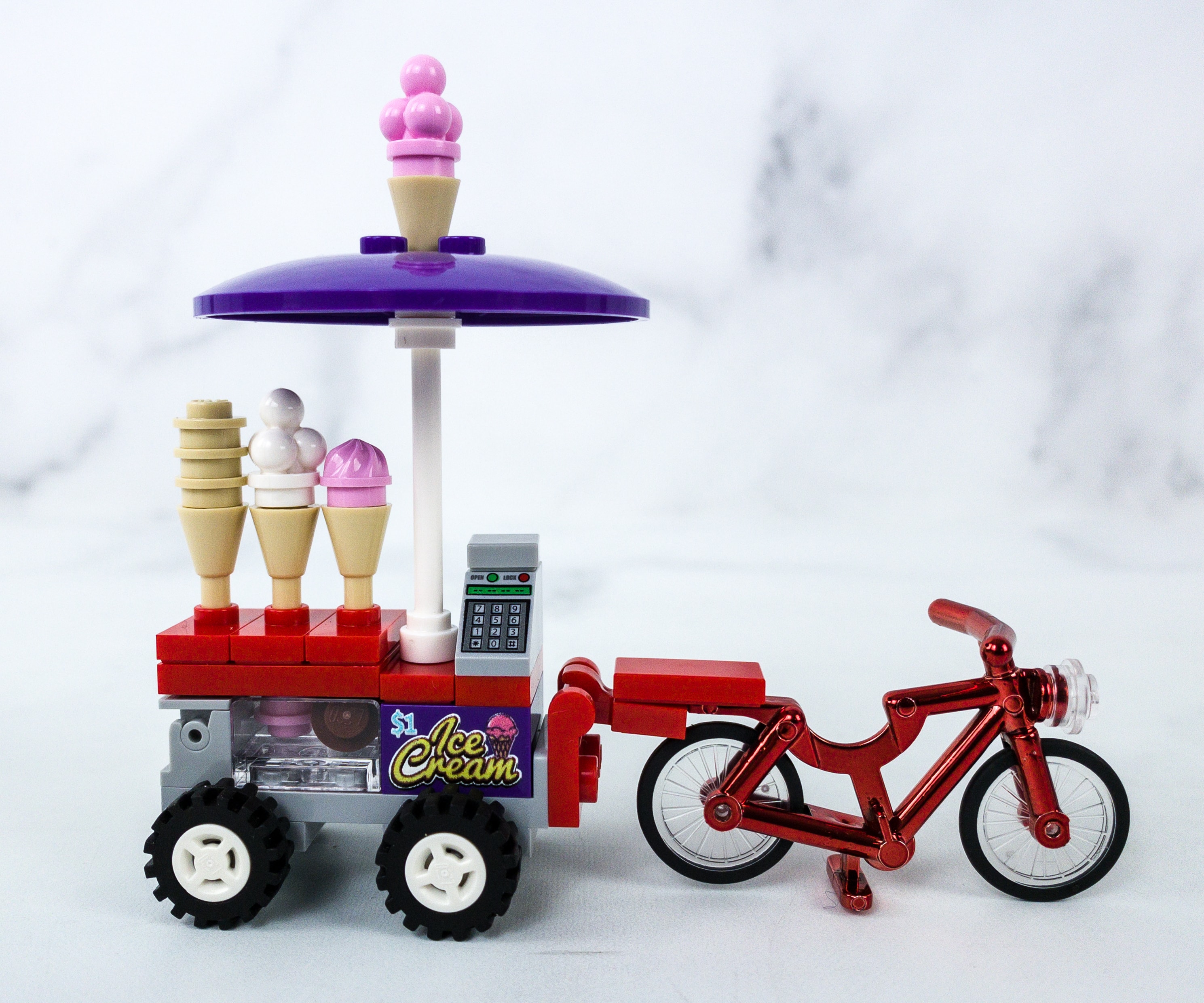 The Lego ice cream cart is cute and colorful. It features a variety of ice cream including vanilla, strawberry, and chocolate flavors. What I love about this cart is that it can also be attached to our Lego chrome-type bicycle!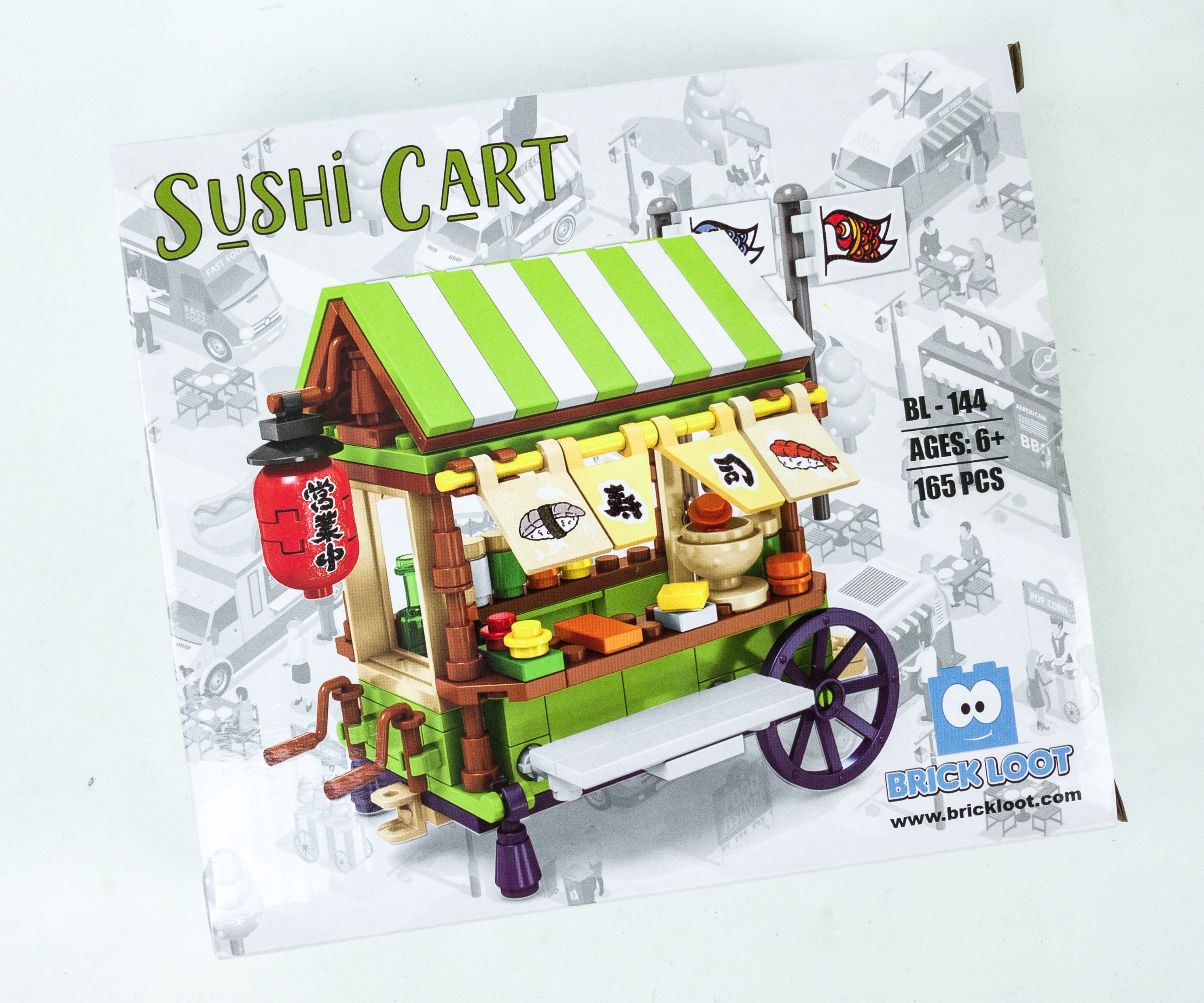 Sushi Cart. We got another Lego build in our box, and this time it features a 165-piece Japanese sushi cart!
The kit includes five individually packed Lego bricks with a detailed instruction manual.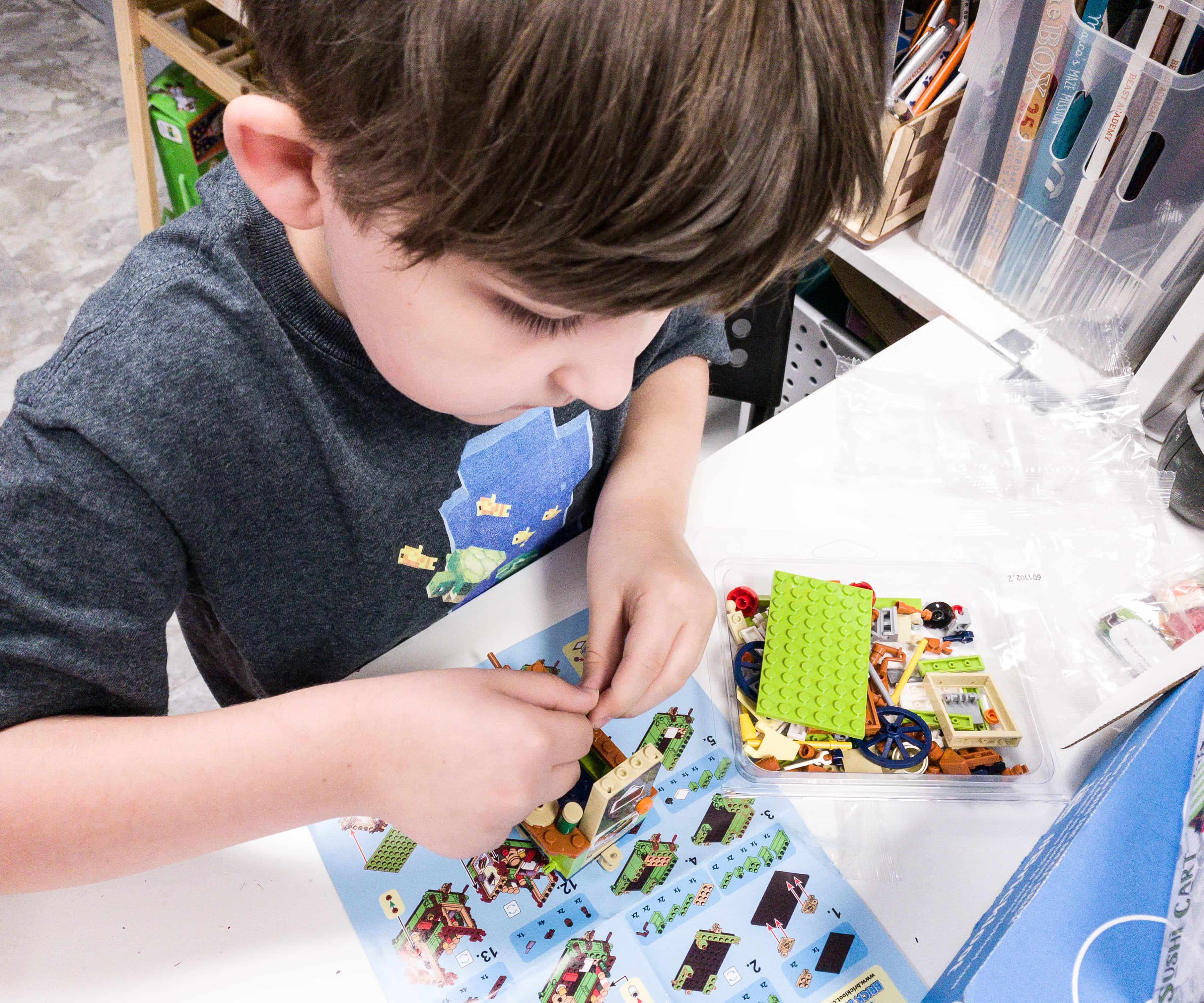 This Lego build comes with a lot of small bricks, so make sure to just open the pack of bricks needed to avoid losing the pieces.
It looks amazing! The cart even includes a wheel, a built-in chair, sushi signage, and a traditional Japanese lamp and flags!
Featured at the back of the cart are some containers of seasonings used for preparing the sushi!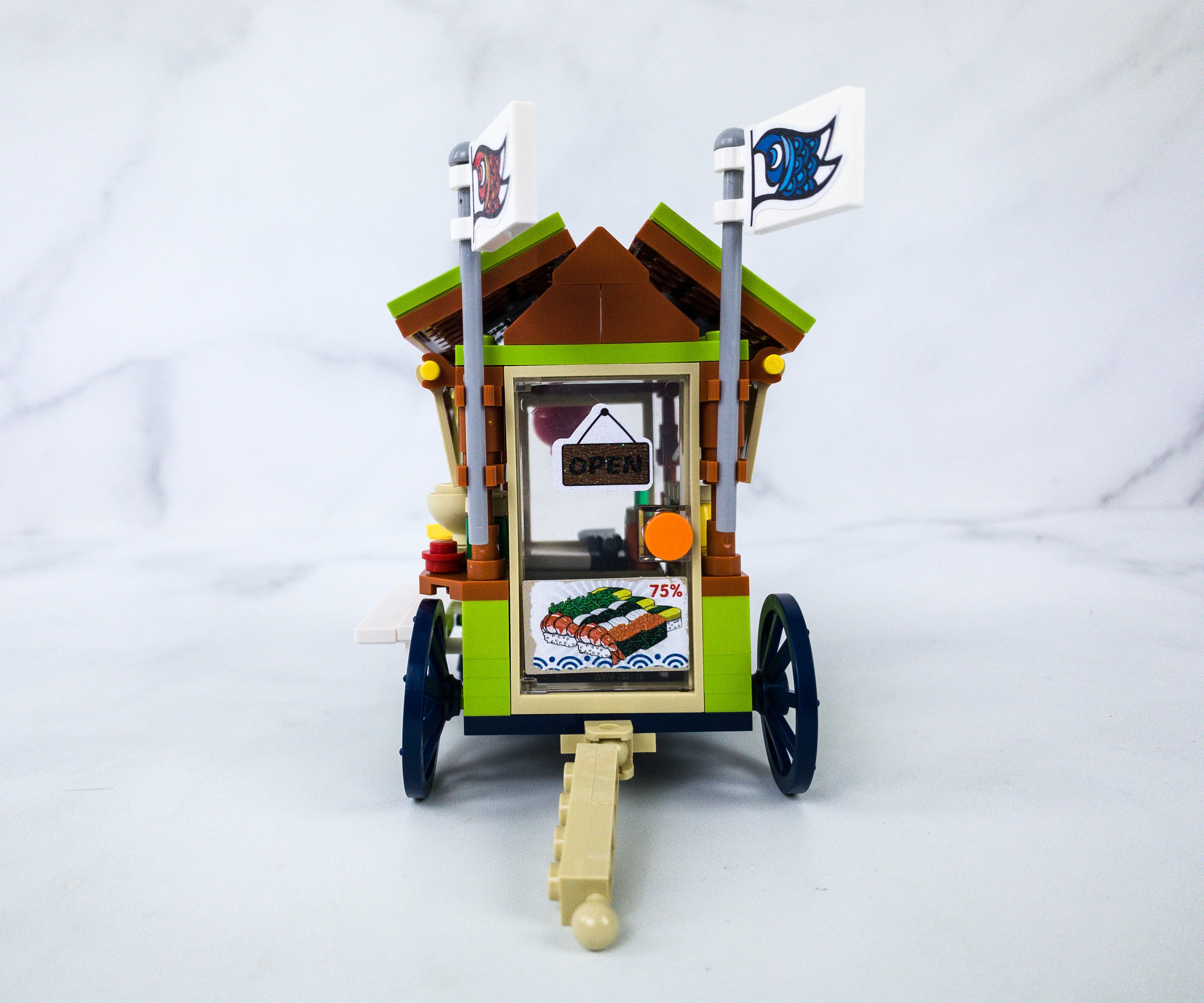 This is seriously one of the best Lego builds we've encountered so far! The detailing is top-notch. Now, we understand why there are lots of small pieces needed for this.
Brick Loot keeps on surprising us with exclusive Lego items every month! We're pretty impressed with this month's featured Lego builds, especially the sushi cart. They were fun to assemble and we're just happy to add them to our growing Lego collection because of their awesome details. We also love the Lego signages pack, my kids learned a thing or two about street signs because of it. This is indeed the perfect subscription for any Lego enthusiast, whether young or old! We can't wait for future boxes!
What do you think about Brick Loot?