BookCase.Club is a monthly book subscription box offering different genres: Children's, Young Adult, Mystery/Thriller, Sci-Fi/Fantasy, Paranormal Romance, and Romance. Each box contains 2 hand-picked books, except for the Children's box which includes 3 books. It costs $9.99 per month, making it one of the most inexpensive book subscriptions out there.
This is the Blind Date Case, which is all about Paranormal Romance.
DEAL: Save 50% on your first month! Use coupon code HELLOSUB501M. OR Get 10% off your entire order! Use coupon code HELLOSUB10.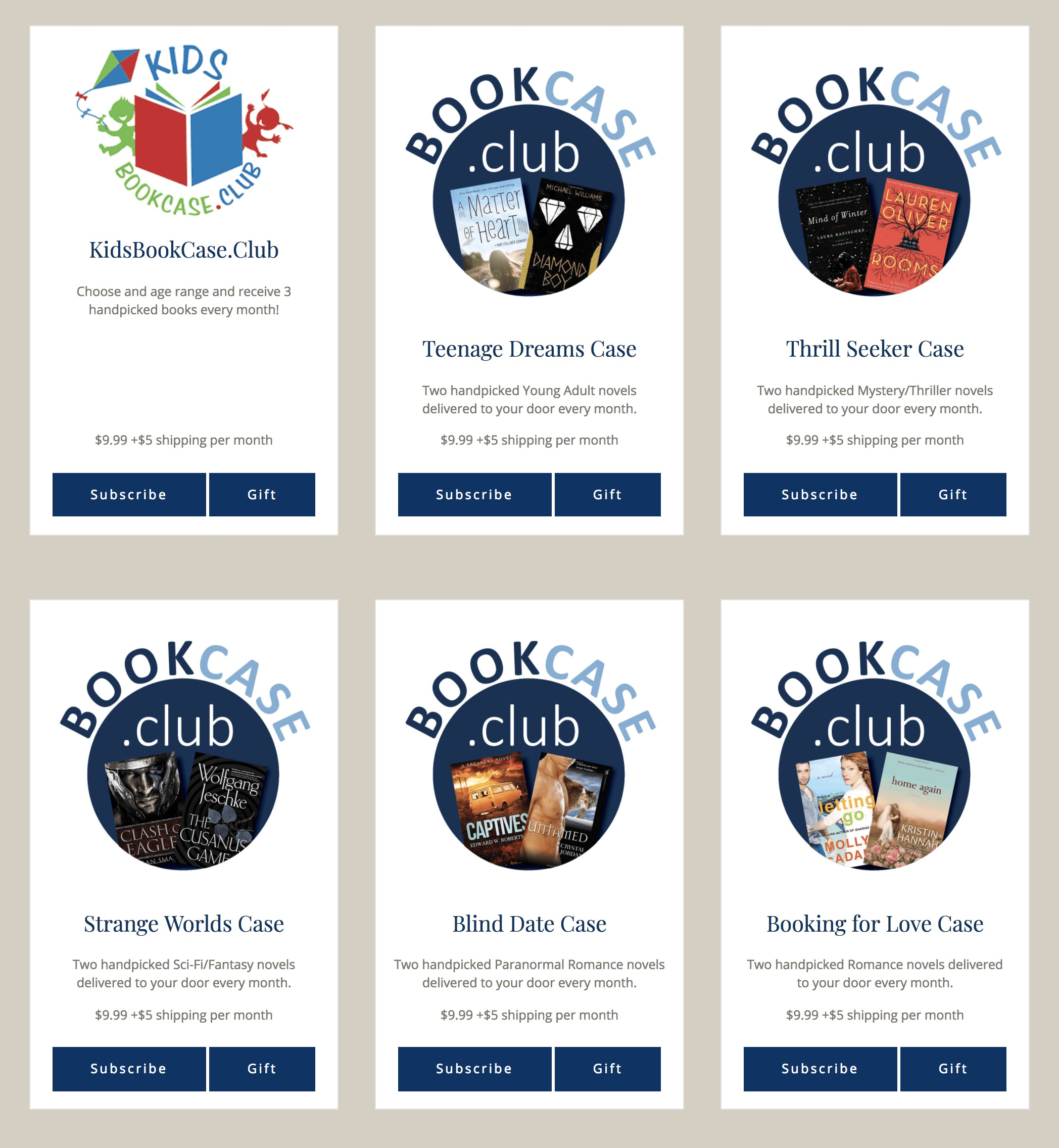 When you sign up, you'll pick the genre.

The books were wrapped with a tissue paper featuring the BookCase Club logo and social media handles.
It was neatly packed!

This month's Paranormal Romance books are Steal the Stars by Nat Cassidy and The Beautiful Ones by Silvia Moreno-Garcia.

Everything in my box!

The Beautiful Ones by Silvia Moreno-Garcia ($24.29)
"Truly one of the most beautiful books I've read in a long time. This sweeping tale of love lost and found is told with old-world elegance and grace with just the right touch of magic." ―M.J. Rose, New York Times bestselling author

The Beautiful Ones by Silvia Moreno-Garcia is a sweeping fantasy of manners set in a world inspired by the belle époque.

In a world of etiquette and polite masks, no one is who they seem to be.

Antonina Beaulieu is in the glittering city of Loisail for her first Grand Season, where she will attend balls and mingle among high society. Under the tutelage of the beautiful but cold Valerie Beaulieu she hopes to find a suitable husband. However, the haphazard manifestations of Nina's telekinetic powers make her the subject of malicious gossip.

Yet dazzling telekinetic performer and outsider Hector Auvray sees Nina's powers as a gift, and he teaches her how to hone and control them. As they spend more and more time together, Nina falls in love and believes she's found the great romance that she's always dreamt of. But Hector's courtship of Nina is deceptive.

The back of the emerald book presented some praises not just for the story, but also for the other work of the author, which is Certain Dark Things. I haven't read that one but it looks interesting!

By reading what's written on the dust jacket, it looks like it's a story of deceit.
In a world of etiquette and polite masks, no one is who they seem to be.
Nina, the heroine of the story, has telekinetic powers that make her the subject of everyone's gossip. But when she met Hector Auvray, he teaches her how to control and hone them.
This story is interesting with the main character's psychic ability alone. The author's writing style kept me curious and engaged, and the prose flowed seamlessly as well. It's a fantastic read overall!
Steal The Stars by Nat Cassidy ($14.39)
Steal the Stars, a debut novel by Nat Cassidy, is based on the science fiction podcast from Tor Labs, written by Mac Rogers.

Dakota "Dak" Prentiss guards the biggest secret in the world.

They call it "Moss." It's your standard grey alien from innumerable abduction stories. It still sits at the controls of the spaceship it crash-landed eleven years ago. A secret military base was built around the crash site to study both Moss and the dangerous technology it brought to Earth.

The day Matt Salem joins her security team, Dak's whole world changes.

It's love at first sight―which is a problem, since they both signed ironclad contracts vowing not to fraternize with other military personnel. If they run, they'll be hunted for what they know. Dak and Matt have only way to be together: do the impossible. Steal Moss and sell the secret of its existence.

And they can't afford a single mistake.
The back cover has the story synopsis, as well as praises and reviews from other known authors and institutions.

The story is about Dak Prentiss. He guards one of the biggest secrets in the world, which is the existence of "Moss," a standard grey alien from innumerable abduction stories.
Matt Salem is a new addition to their team, and Dak's world has turned differently as she fell in love with him. It was love at first sight!

The challenges they faced kept me on the edge of my seat! They are not allowed to have a relationship with fellow military personnel, so they have to find a way to make it work, while also dealing with issues about the alien!
We are certainly brought to different worlds with these new books! Both are tasteful and we really like the mysteries and sci-fi elements in both novels. Of course, there's also romance in each story, adding an exciting twist to the elements of fantasy. If you're looking for your next favorite read, this book subscription is one of the best and most inexpensive ways to get them. In case you're interested in romance novels or looking for children's books, they offer that as well!
Have you tried BookCase.Club? What are you currently reading?