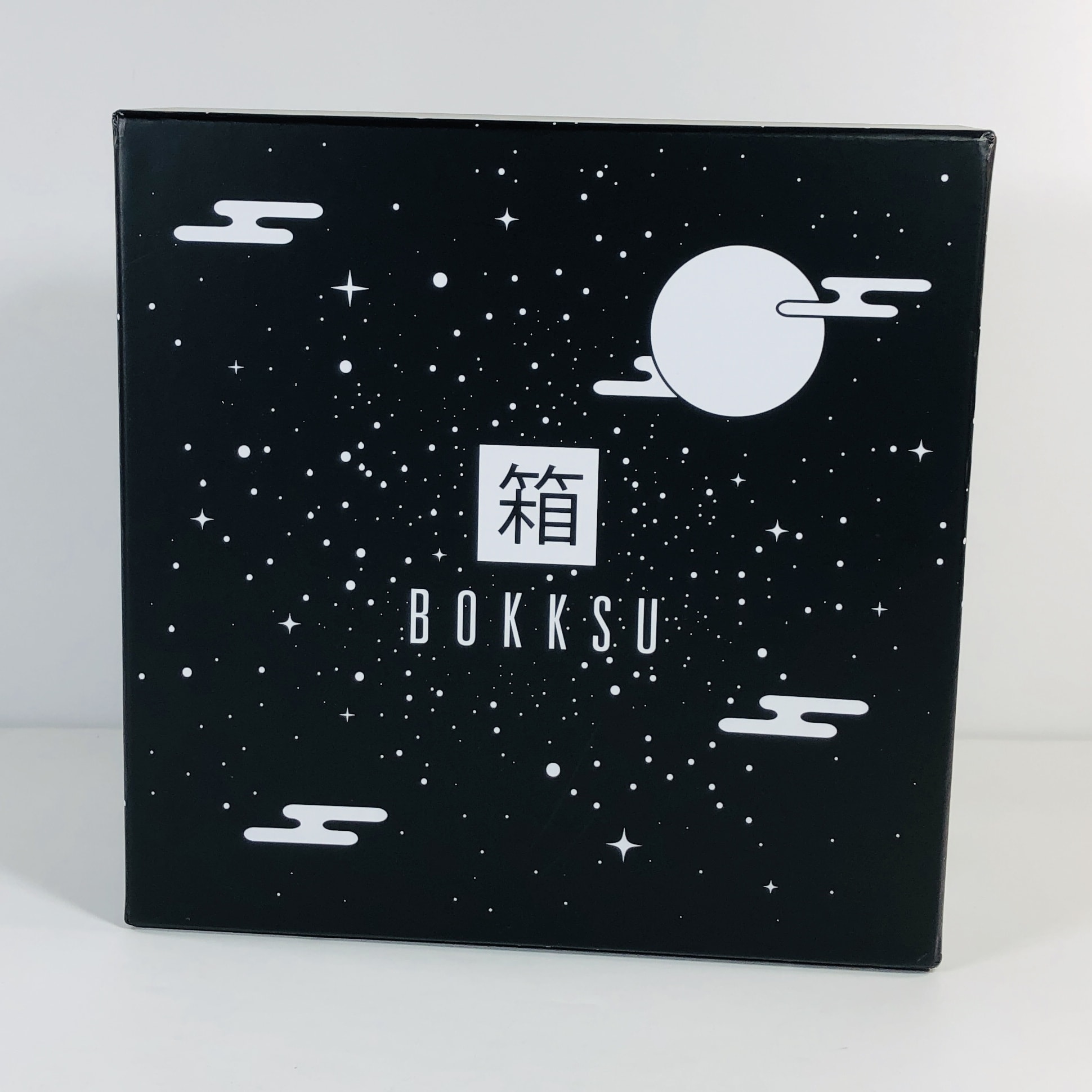 Bokksu is a premium snack box that features authentic Japanese snacks, as well as a tea pairing to go with it. There are two levels to choose from: Classic Bokksu ($39.99 USD) includes an assortment of 20-25 premium Japanese snacks and a tea pairing; Tasting Bokksu ($25 USD) includes 10-14 premium Japanese snacks and a tea pairing. Both boxes offer a discount for longer terms. The snacks sent are not easily found outside of Japan and this subscription ships internationally from Japan. Shipping is already included in the price. I am reviewing the Classic Bokksu.
Other Japanese snack subscription services use mass-produced mainstream snacks that can be readily found in most Asian markets outside of Japan. Bokksu directly sources its artisanal snacks from local snack makers in Japan (some of whom have been around for over 200 years!). We only curate high quality and gourmet snacks, never filler items. We are also the ONLY service that handselects a tea pairing for each box to complement that month's flavors.
DEAL: Save $5 on your first box with coupon code HELLO.

The box is always packed to the top!
When I opened my box I found a card on top.
The back of the postcard had a little info about the theme for the October box.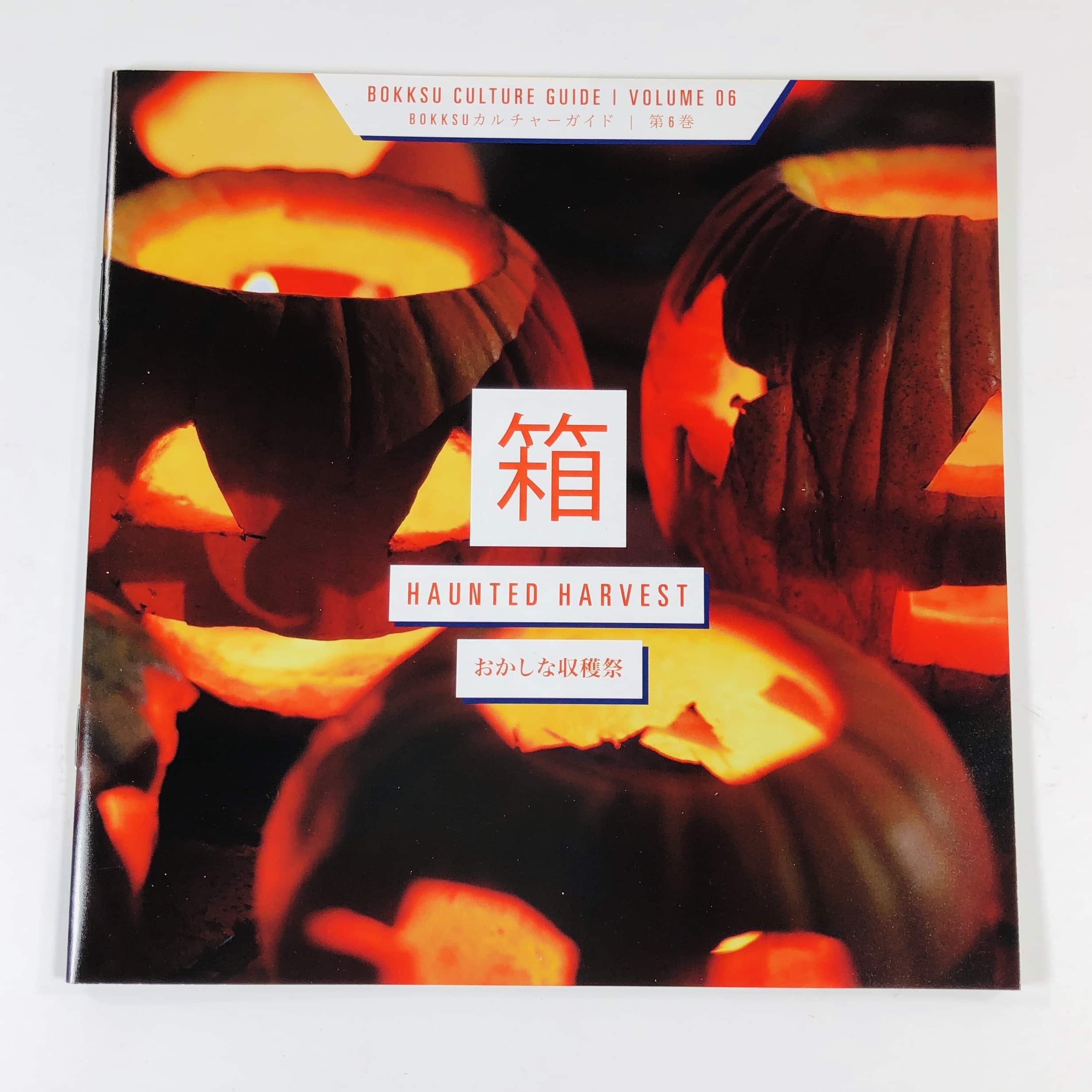 October's theme is HAUNTED HARVEST. I am always impressed with the booklet that is included in the box, there's so much info inside! Both levels of Bokksu comes with this booklet.
I am always happy to learn new things and so the expanded booklet is welcome.
There was a key to which snacks you should find in your box. It shows a vegetarian box option but I no longer see a a way to subscribe to that box.
Each product was shown and even listed which part of Japan it originated from, brand name, common allergens, and a description.
It lists the manufacturer and notes whether or not the product is vegetarian.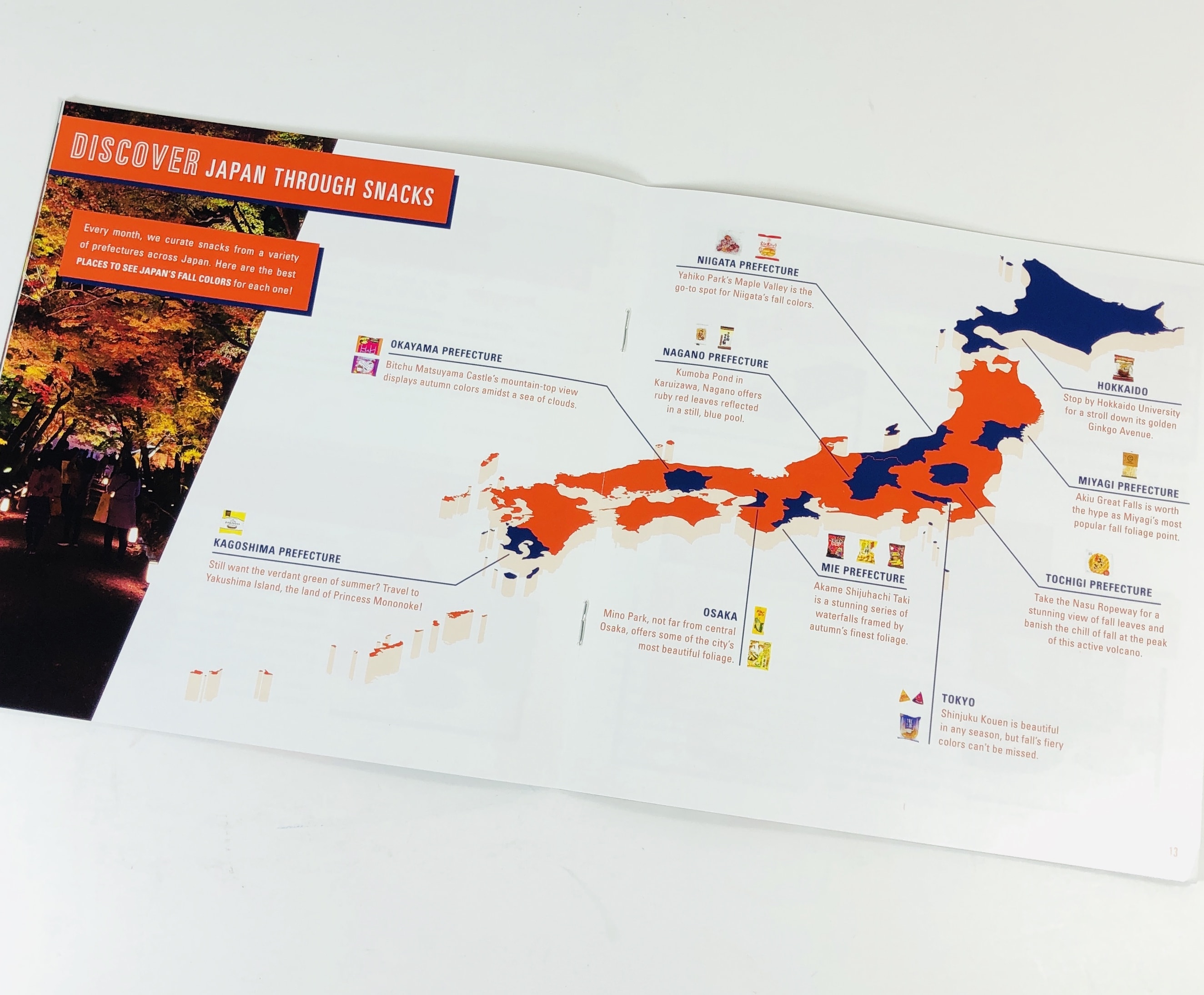 A map shows where the items originated.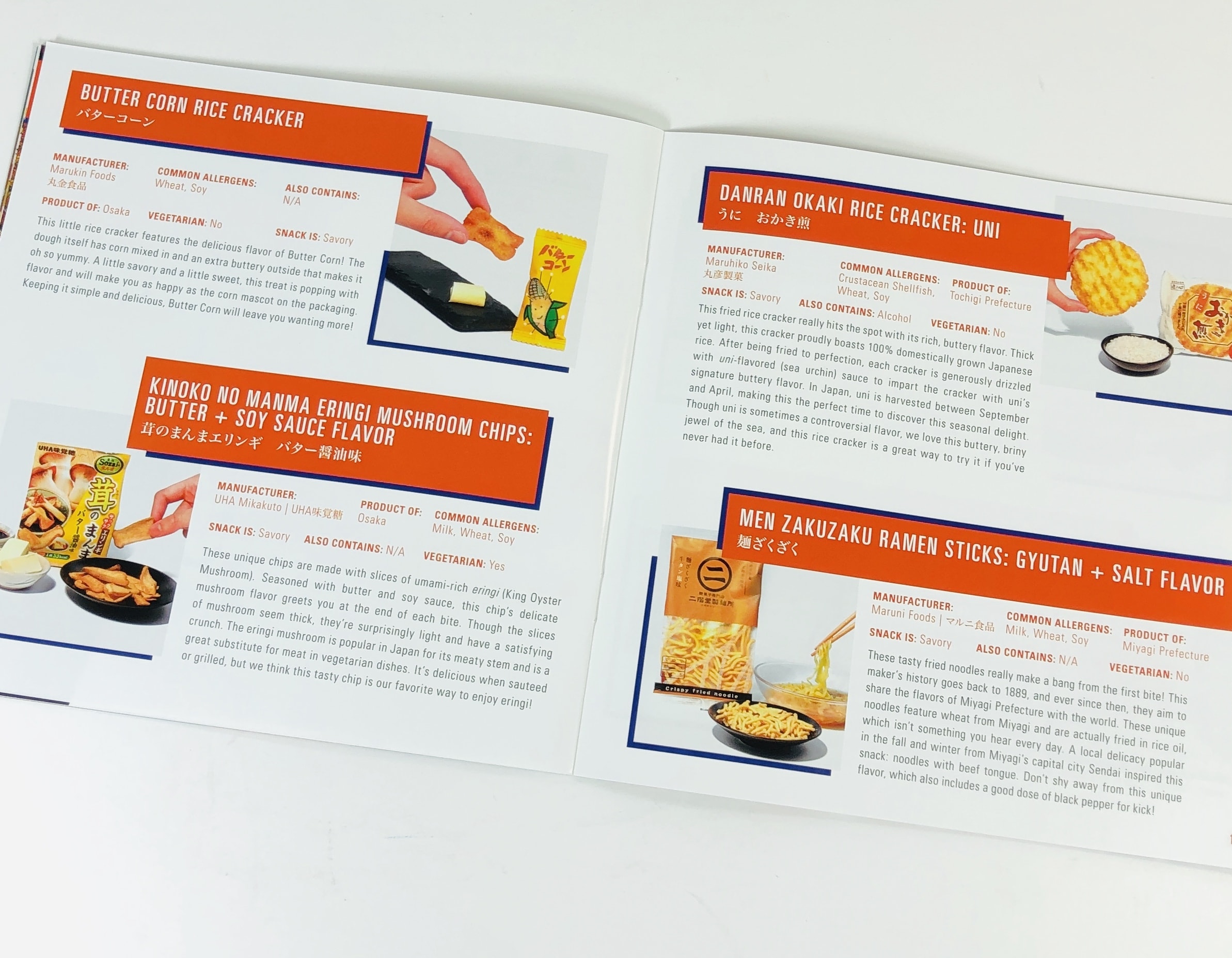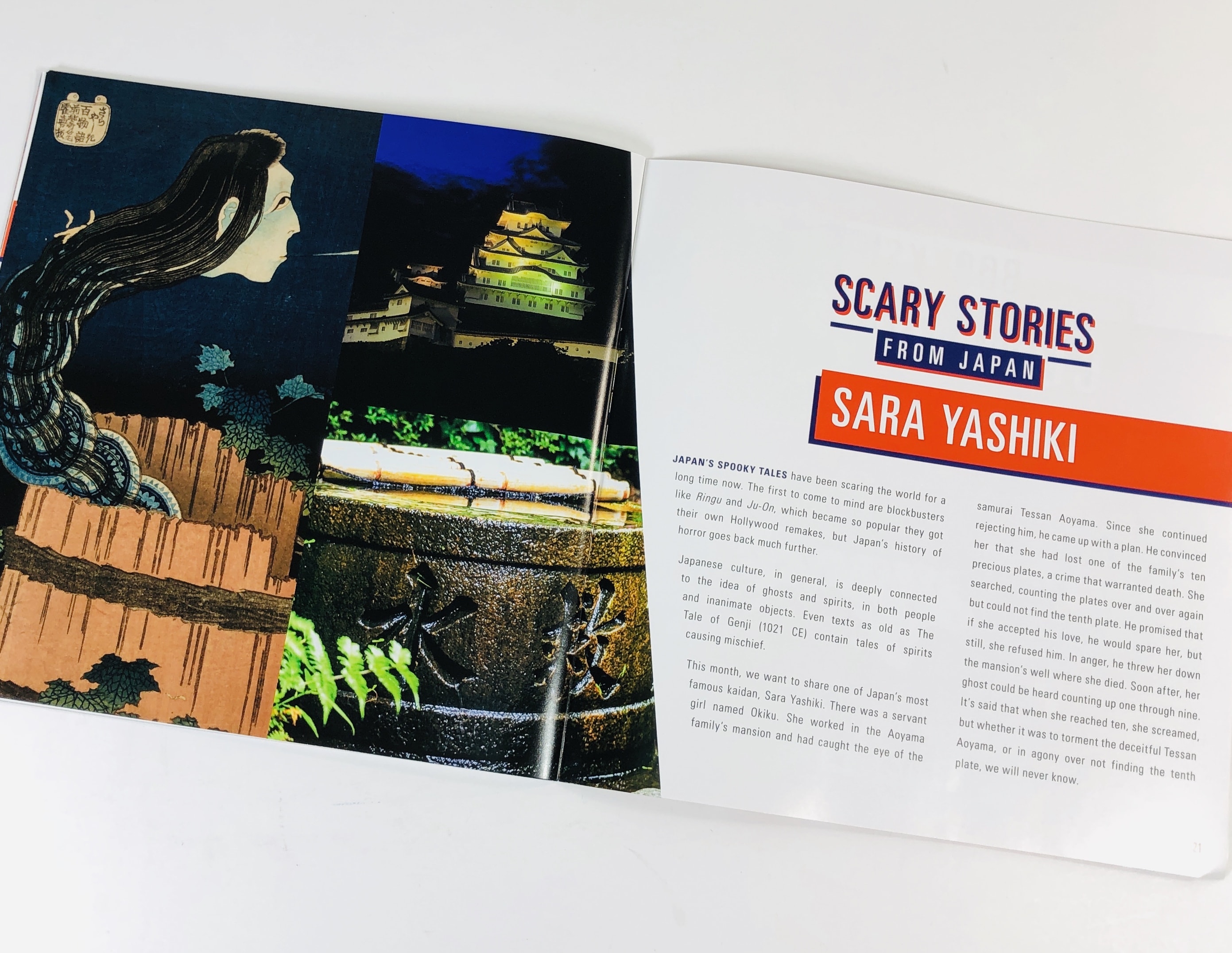 I liked reading about some of the history of their ghost stories!

Some members were in the spotlight.

The back of the mini mag had info on how you can earn points plus a glimpse at the next box theme! So much info!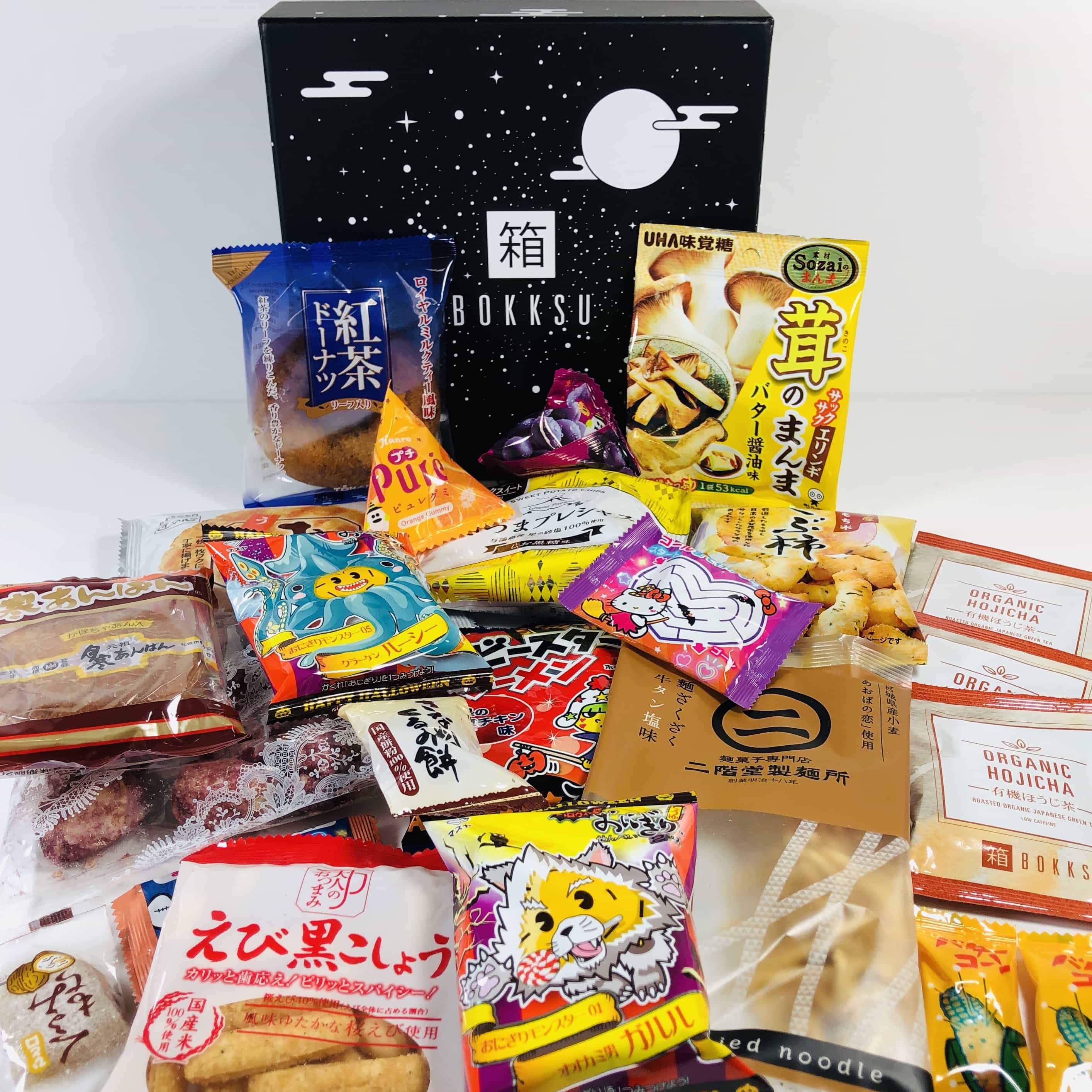 Everything in the October 2019 Classic Bokksu!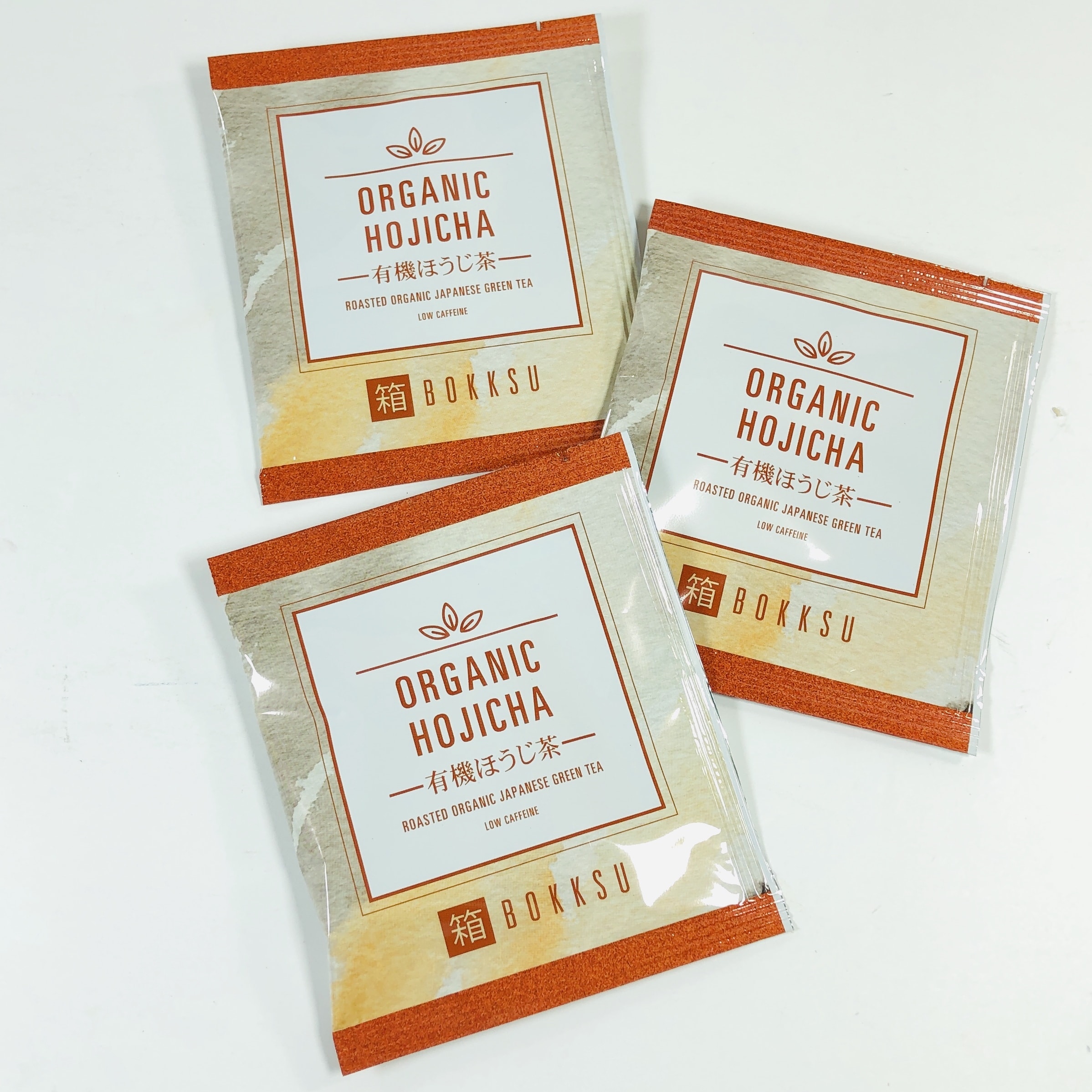 Organic Hojicha The tea flavors sent in Bokksu are always so interesting because they are different from my usual basic black tea. They tend to be green tea based, just like this one. It has a toasty flavor that I liked and I added just a bit of sugar to offset some of the tannins.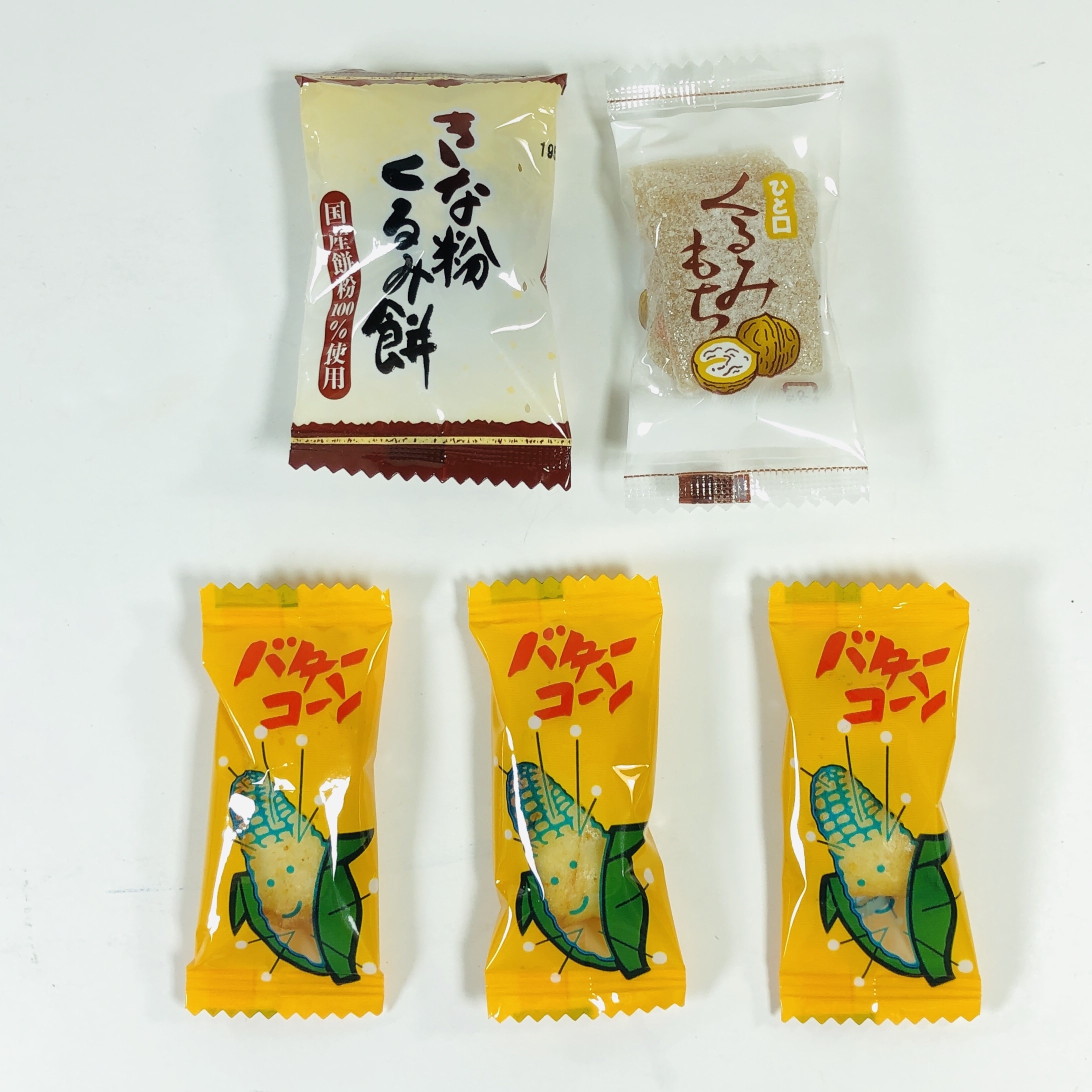 Kinako Kurumi Walnut Mochi Although I'm not all that crazy about mochi, I really enjoyed the sweet flavor of this one, plus it has crunchy bits of walnut inside that I liked. It is dusted with soybean powder on the outside.
Kurumi Walnut Mochi Again, this had pieces of walnut on the inside and a sweet gelatinous body. My mom used to eat something called Aplets and Cotlets and this and the one above brought back memories of those sweet treats.
Butter Corn Rice Cracker has the flavor of a roasted corn nut, and is salty but I didn't really find it sweet.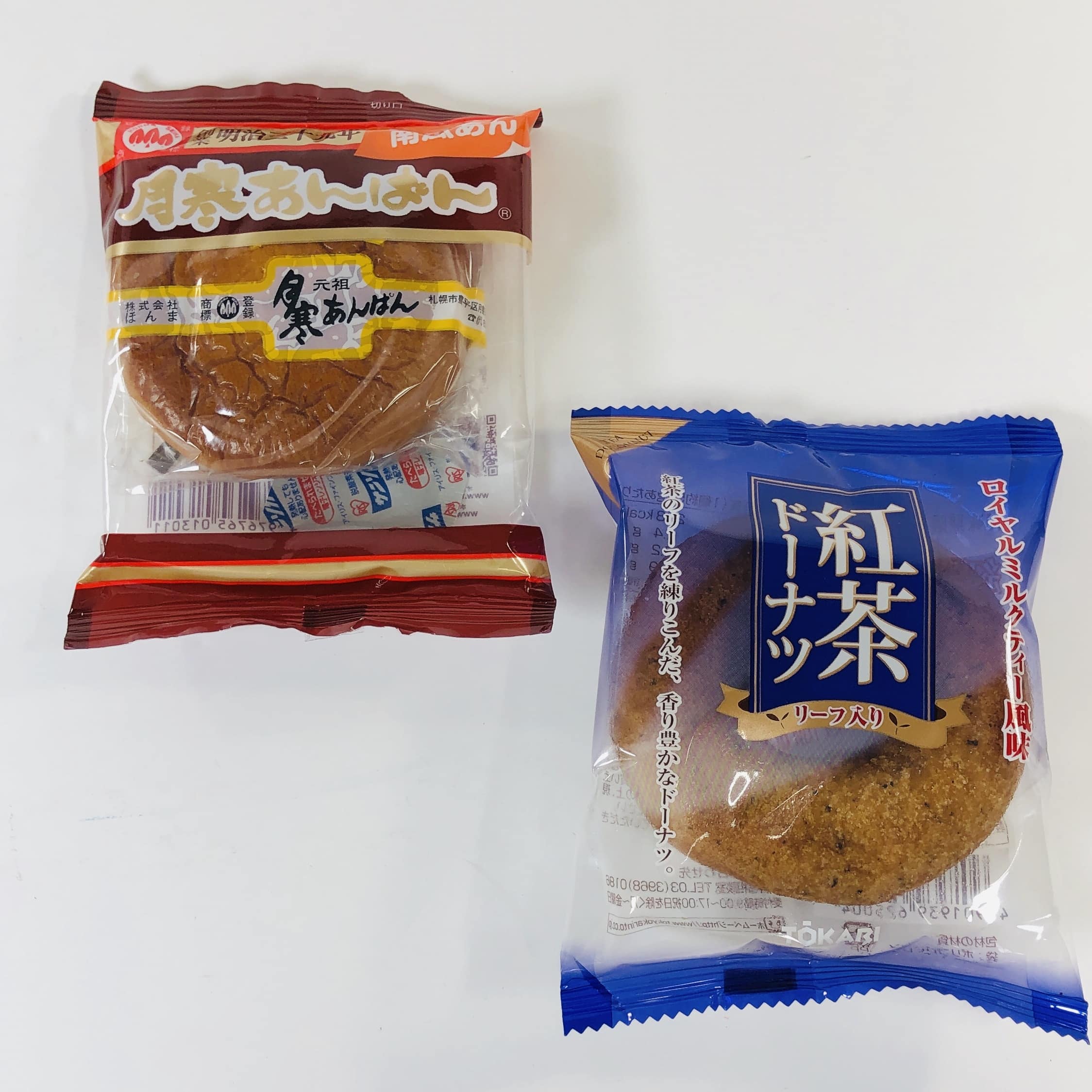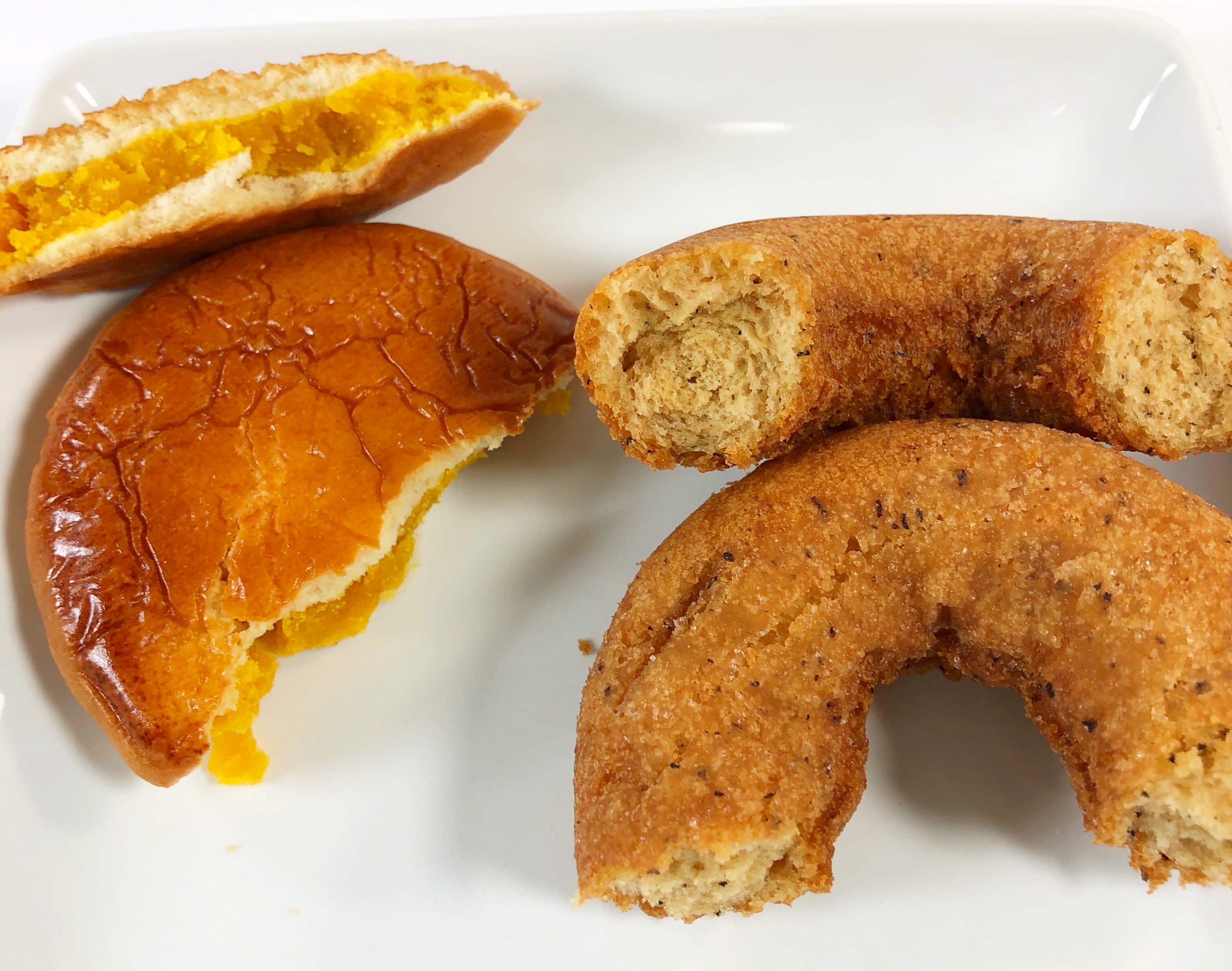 Tsukisamu Anpan: Kabocha Pumpkin Here in Texas we have something called a pumpkin empanada (it's a Mexican bakery item) and this reminded me of that treat! It has a pumpkin pie-like filling that is made from the kabocha, which is my favorite tempura vegetable.
Kocha Black Tea Donut Although I love to drink black tea with milk and sugar, whenever I receive something that is supposed to taste like those flavors they just end up tasting floral and reminding me of perfume. The donut itself is kind of hearty and has a sugary crunch on the outside.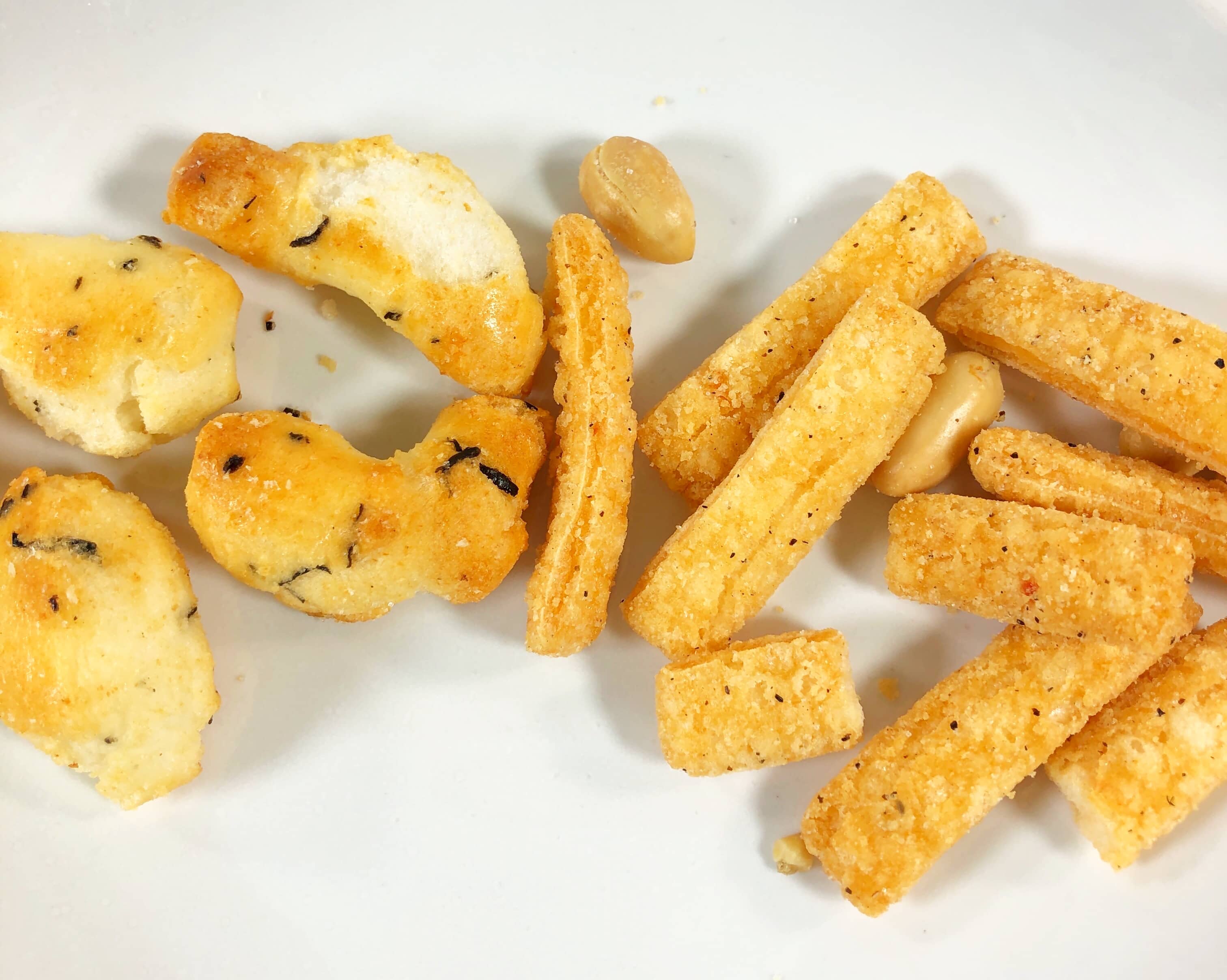 Kakimochi Mochi Rice Crackers: Kobukaki looks a bit like a giant oyster cracker and has a crunchy bite and umami, salty flavor. I don't think it tasted like seaweed at all.
Otona No Otsumami Crunch: Ebi + Black Pepper have a bit of bite thanks to black pepper and also taste a little fishy to me, but that's ok because they are shrimp crackers! The peanuts were a good addition.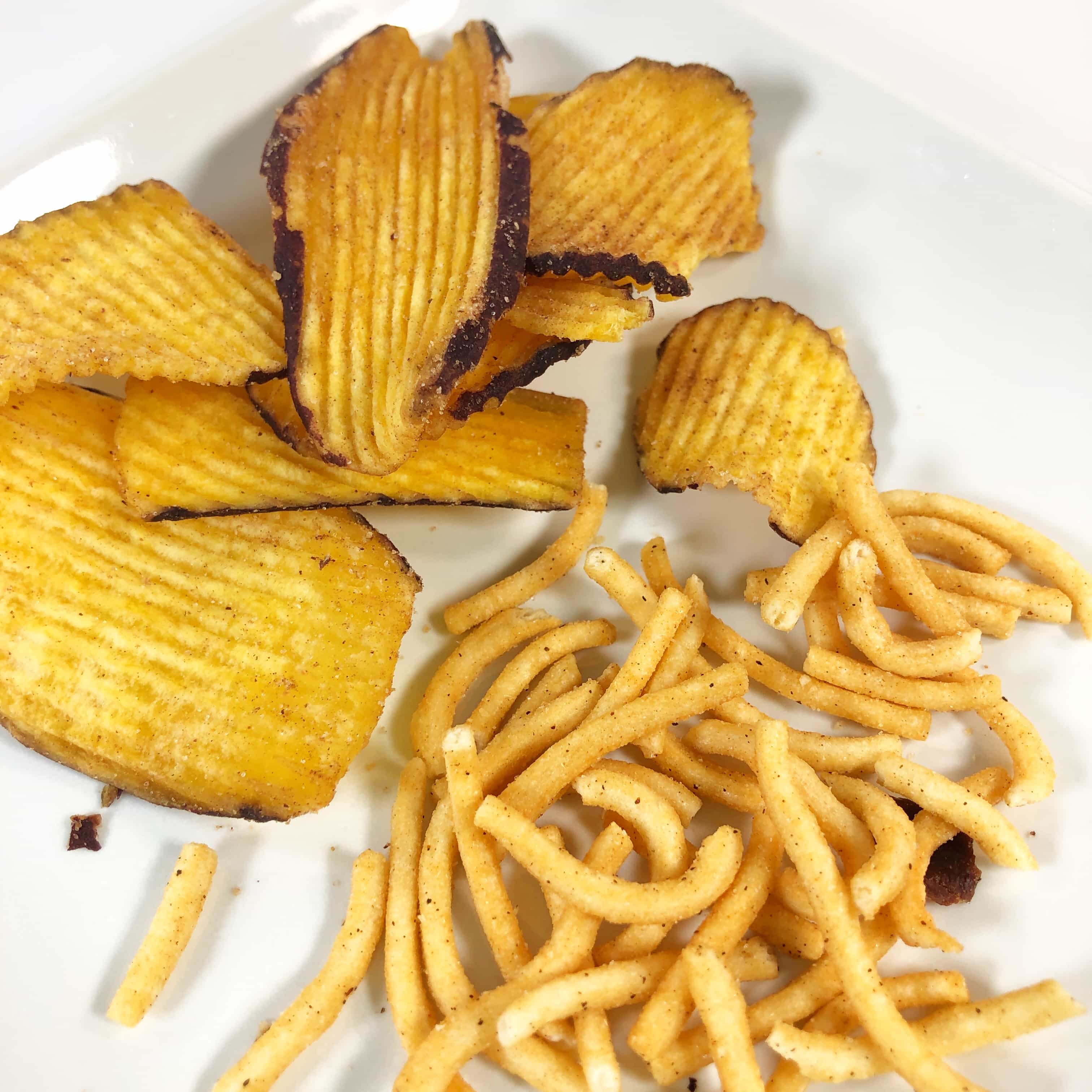 Satsuma Precious Chips: Salt + Brown Sugar Flavor OMG these are very tasty indeed! They are like thick cut, ridged potato chips but they are made with sweet potatoes and brown sugar and salt. It hit all of those sweet and salty taste receptors and I "forgot" to share them with my family.
Men Zakuzaku Ramen Sticks: Gyutan + Salt Flavor Turns out gyutan is beef tongue but I just think these crispy sticks have a soup flavor to them. They are salty and umami.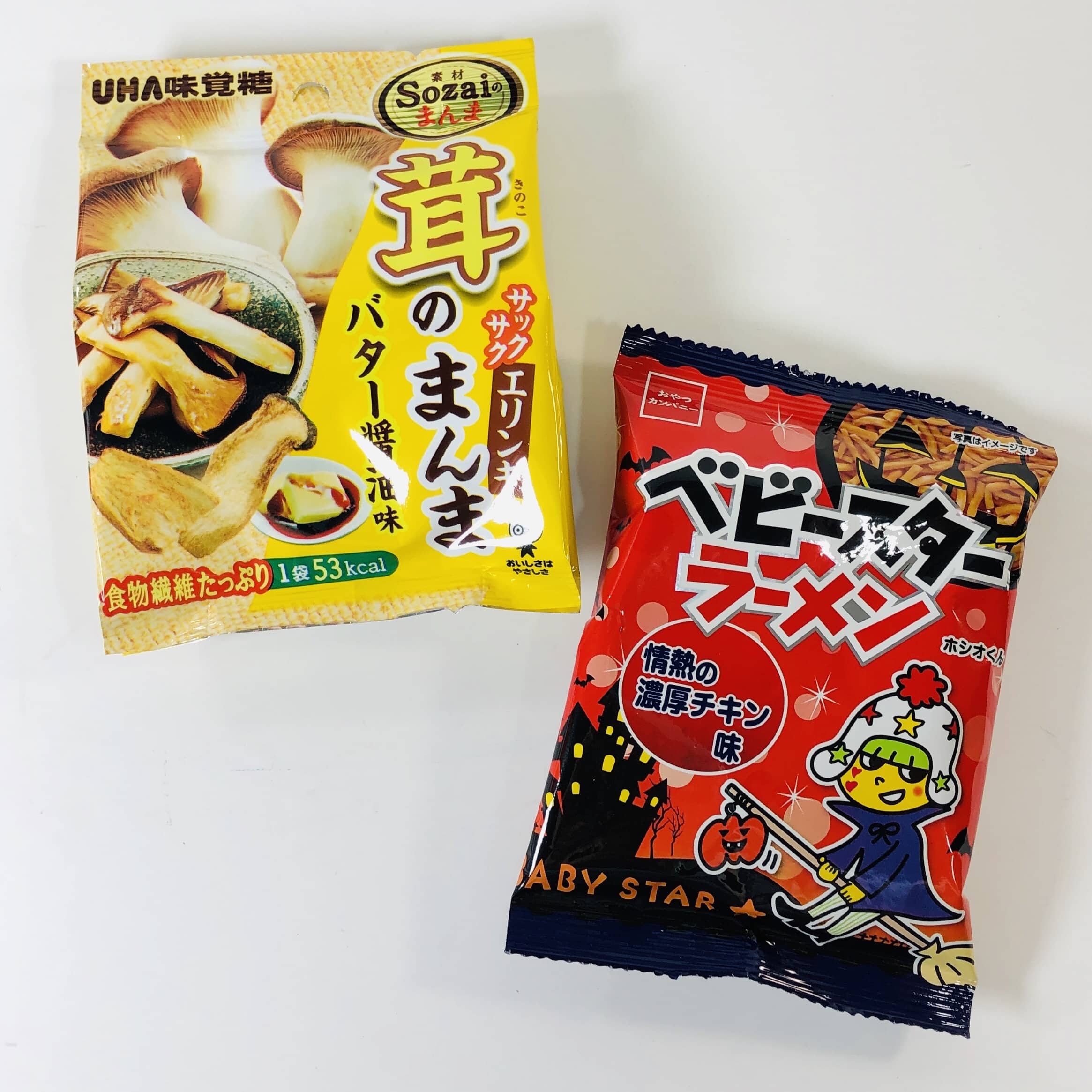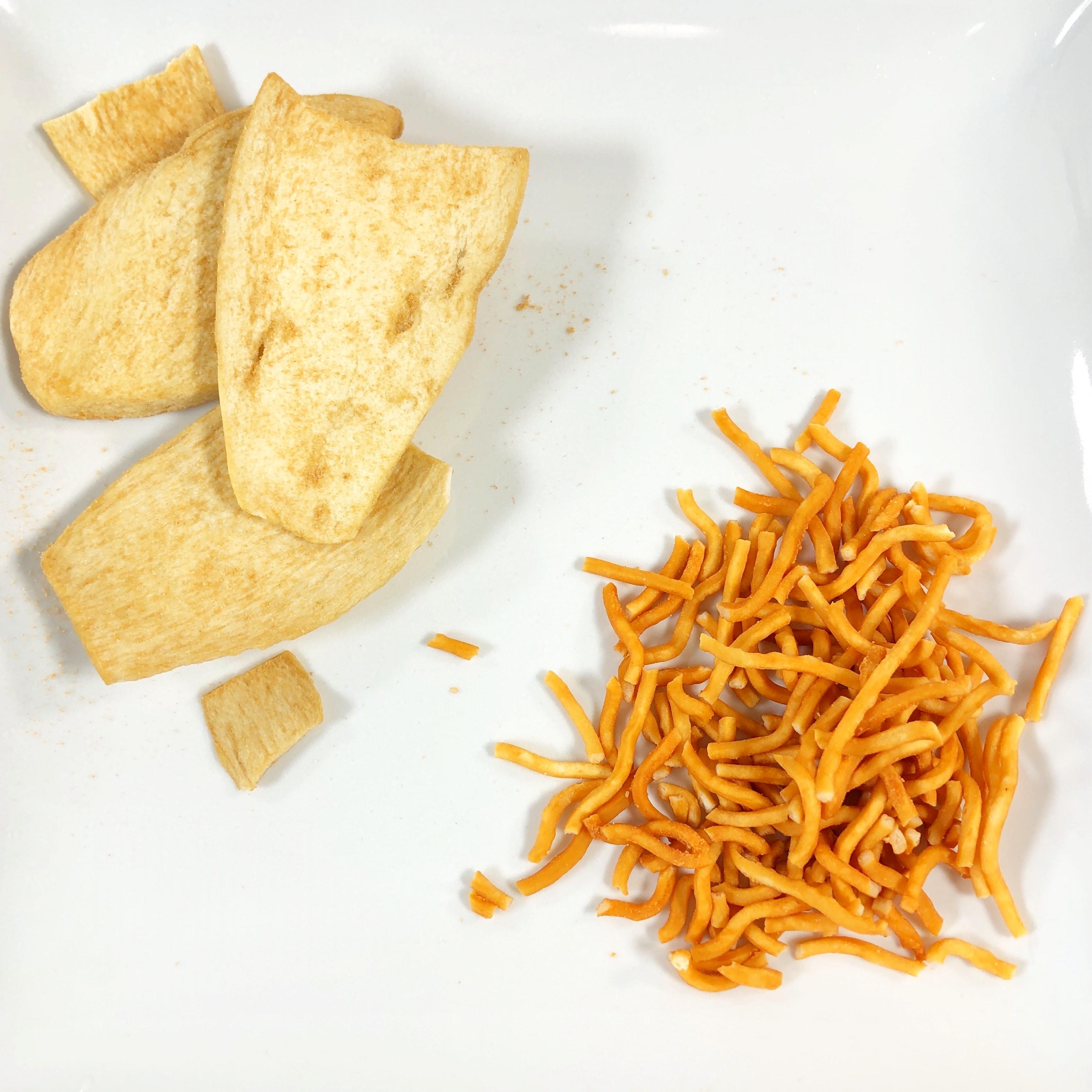 Kinoko No Manma Eringi Mushroom Chips: Butter + Soy Sauce Flavor Are these actual dried mushrooms or chips made of mushrooms? Turns out they are actual mushrooms with a salty flavor on the outside and a sweetness at the end that I wasn't expecting. Definitely an acquired taste.
Baby Star Ramen Sticks: Halloween are not quite the same as the raw ramen I would eat out of the pouch as a kid. They have a saltiness about them and are crunchy.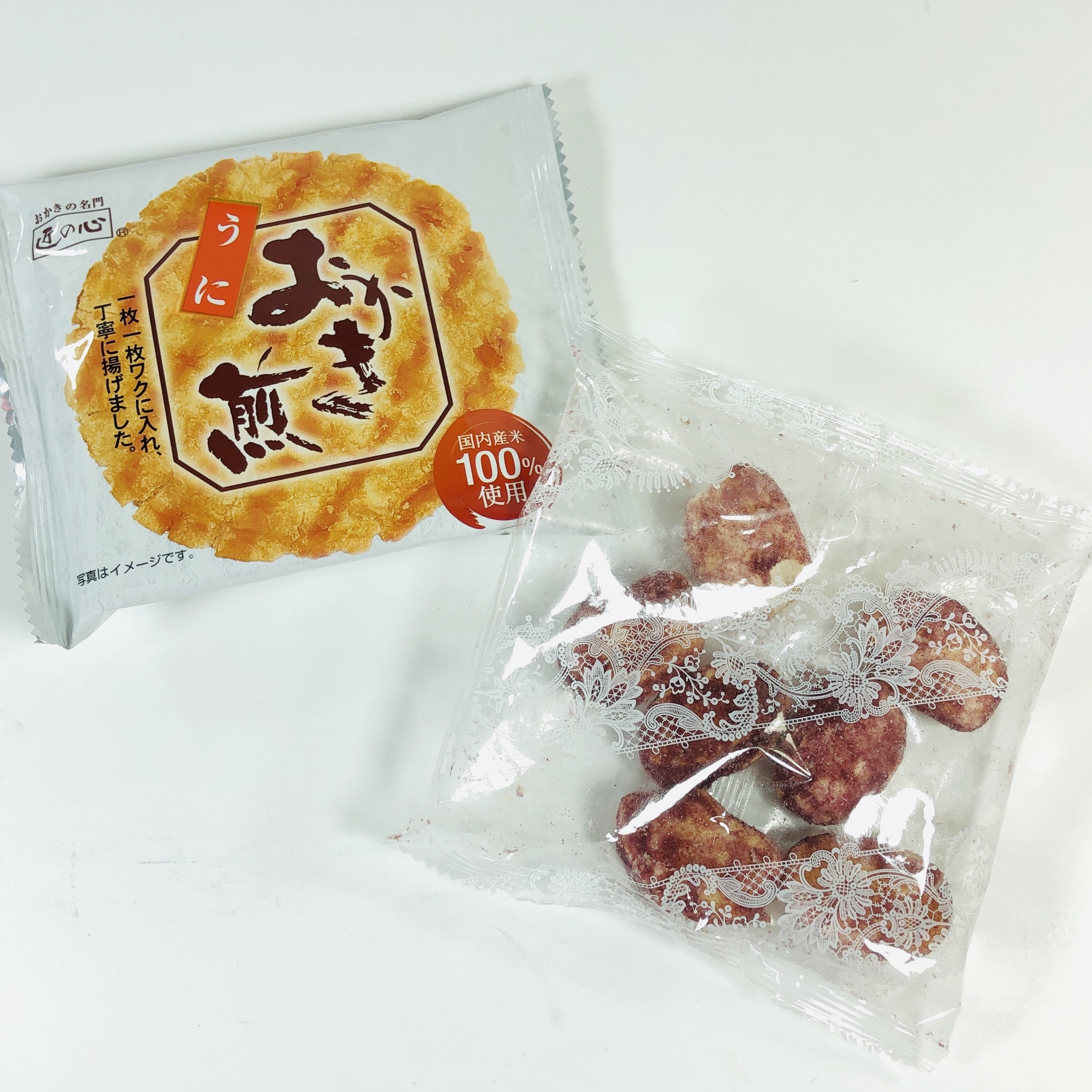 Danran Okaki Rice Cracker: Uni Uni is sea urchin and this crispy, buttery cracker is supposed to be drizzled with an uni flavored sauce but I'm not tasting it at all. It reminds me of a super crispy hash brown!
Funwari Meijin Mochi Puffs: Annou Imo Sweet Potato  Mochi puffs just melt on my tongue, they are so very delicate and light. This one was sweet and tasted like sweet potato chips.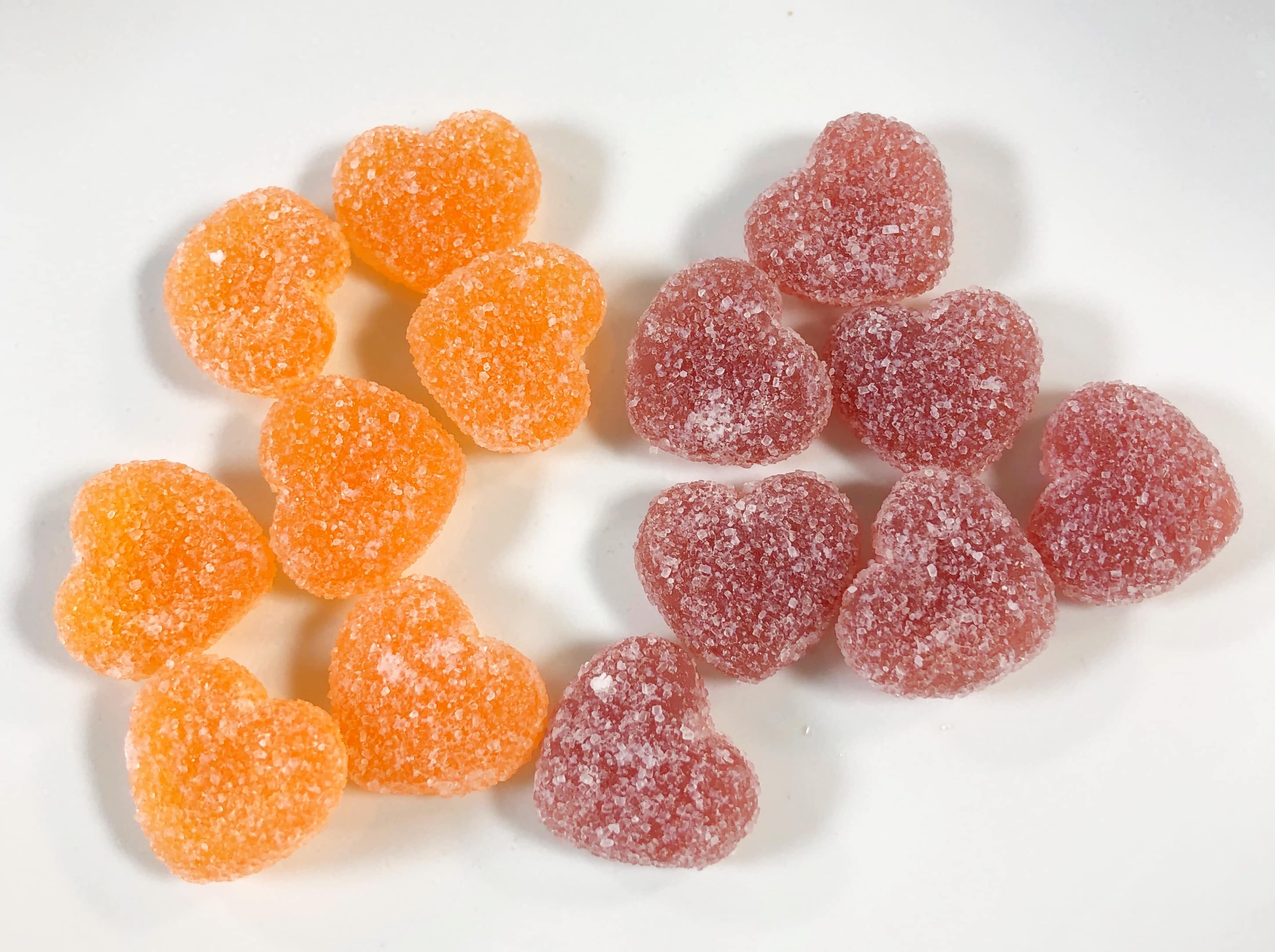 Puchi Pure Gummy: Halloween Pack were more sour than I was expecting and tasted like a fruity soft drink (like Kool-Aid). The orange ones tasted like orange and the purple ones tasted like grape.
Sanrio Characters: Halloween Cookie Assortment I received two different flavors of this cookie. The chocolate one tastes like a chocolate cookie but has a creamy chocolate center. The blonde one is pudding flavor and it really does taste like vanilla pudding, and also has that creamy center!
Halloween Onigiri Senbei I have never had onigiri before (and should have tried a Spam musubi when I had the chance!) but they are balls of rice wrapped in seaweed. This crunchy cracker has a sweet and salty coating and although there are seaweed flakes, you can't taste them at all. It was very tasty and one of my favorites for this month!
As always my family and I enjoyed discovering the tastes of Japan through the magic of snacks! We have a blast deciding which ones to try first and I often split the snacks into 3 or 4 pieces (yes, even the small ones!). I also have a hard time picking a favorite, although the walnut mochis and onigiri senbei were pretty amazing. I also think the booklet is very informative and I adored the cute and not really spooky theme for this October box!
What's your favorite snack from this month's box?