Birchbox is a beauty sample subscription box that sends 5 new items to test out each month so you can try before you buy. Birchbox is $15 a month, or sign up for longer terms and save a buck or two per month. Birchbox lets you choose a monthly sample during selection time or you can let Birchbox decide. You can also pick a pre-curated box and from now on they are supposed to have at least two different curated boxes to choose from (October had 5 different curated box choices). This is a review of a regular box where I chose one sample (out of three available).
NOTE: You can read all about the recent changes, including pricing structure and ACE prices.
DEAL: Use one of these offers for a luxe freebie with your subscription – just visit Birchbox and use the code!
Birchbox sends the cutest boxes and I have them all over my dresser, corralling beauty products. For October the box was orange and black.
My items were tucked into orange tissue paper.
I filled out a profile when I joined so I could let Birchbox know which types of items I would like to receive, plus I selected my skin type, hair type, and other info so they could send products that work for me. Of course, when you choose a curated box then you get what was promised, with nothing chosen based on your profile.
I received a card that discussed different types of skin treatments that you may choose to use on your face.
The information card gives brief details on each item as well as the price if you were to buy the full size. Keep in mind that Birchbox sends a variety of product combos each month and your box may vary from mine.
I received a second card urging me to gift a subscription and earn a treat for myself in the process.
A bonus box is the reward!
Everything in my October Birchbox!
Amika Supernova Moisture and Shine Cream ($5.07) I love the scent of Amika products (and the packaging is adorable!) but leave-in conditioners are not really my thing. This one in particular is supposed to reduce frizz and protect from heat styling damage. Sea buckthorn oil is supposed to help with hair growth!
Specific Beauty Radiance Repair Night Treatment ($27.30) Wow, check out the value for this sample! It is supposed to brighten skin tone while fighting those pesky fine lines. Niacinamide, shea butter, and retinol are some of the time fighting ingredients in this lotion. My skin absorbed it quickly and while I didn't see fragrance listed, it has a light floral scent.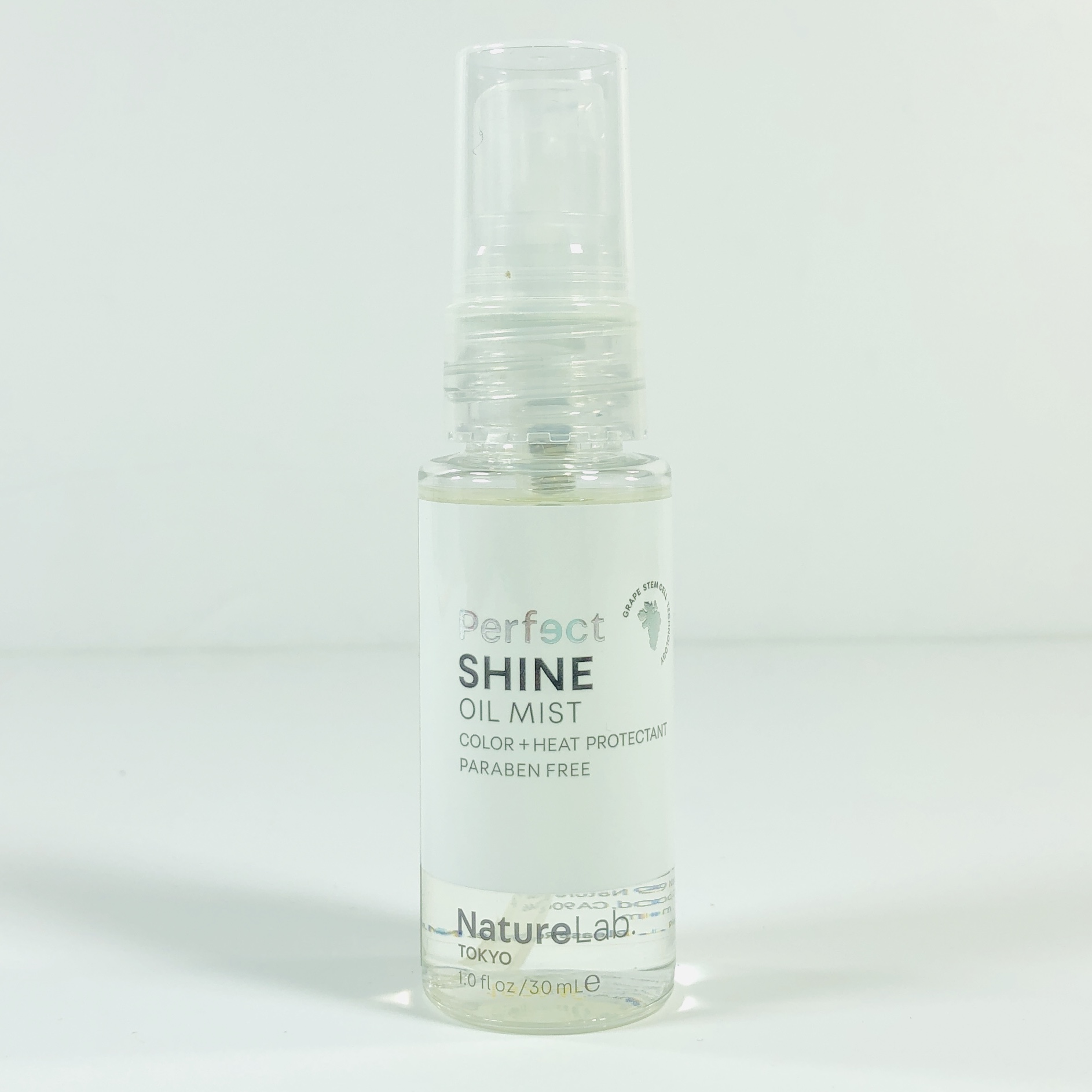 NatureLab Tokyo Perfect Shine Oil Mist ($4) While I don't like leave-ins, I decided to give this one a try. I used a clarifying shampoo and skipped my conditioner, then spritzed this twice in my hands before running it through damp hair (although you can spray on dry hair too). It worked well as a detangler and didn't seem to weigh my hair down. I can't say that my hair looked shiny but hopefully it protected it somewhat during blow drying. It has a light perfume type of scent.
Dr. Lipp Moisturising Colour Tint in Sweet Potato ($2.15) I recently passed along a sample of Dr. Lipp to my daughter and she fell in love with it, wants to order more. I selected this as my sample choice with that in mind! It is basically a lanolin lip protector but this one has a slight color to it, not really enough to show up in a swatch. It left my lips soft and the color comes from edible plant pigments.
Marcelle Waterproof Eyeliner in Espresso ($9.80 value) Let me just take a moment to give thanks for the fact that I received a brown eyeliner and not a black one. Thank you.
As for the formula, I thought it worked well for me! It wasn't as soft as some that I've tried, but then again it didn't end up a smeared mess when I applied it. I did have to go over it a couple of times to get the color payoff I wanted but overall I liked it.
Model Co Matte Lip Creme in Crème de Nude ($5) The size on the bottom of this tube matches the full-sized one on the Birchbox site, but this looks much smaller so I valued it as 1/4 of the size.
I know this says nude but it definitely had a peachy shade to it. It has a flocked applicator and dried very quickly to a matte opaque shade. My biggest problem with this and similar lip products is that it doesn't dry around part of my middle lower lip so I have orangey colored lips and then my natural pink lips in the middle so it just looks weird.
Here are the eyeliner and lip product swatched. They are both warm tones and went well together.
Overall I liked my October Birchbox, although two leave-in conditioners was a bit much for my fine hair. I wish Birchbox would send more body care items (scrubs, lotions, shower gels, etc) but then again they mainly focus on skin and hair care. I thought the sizes were very generous and I have plenty of opportunities to try these samples and decide if I want to purchase the bigger sizes, and that my friends is what Birchbox is all about – try before you buy. I don't expect every item to be perfect for me, but I always discover stuff I would buy in the future. The value for my October box was around $53.32!
What did you think of the October 2019 Birchbox? What did you get in your box?

Visit Birchbox to subscribe or to find out more!