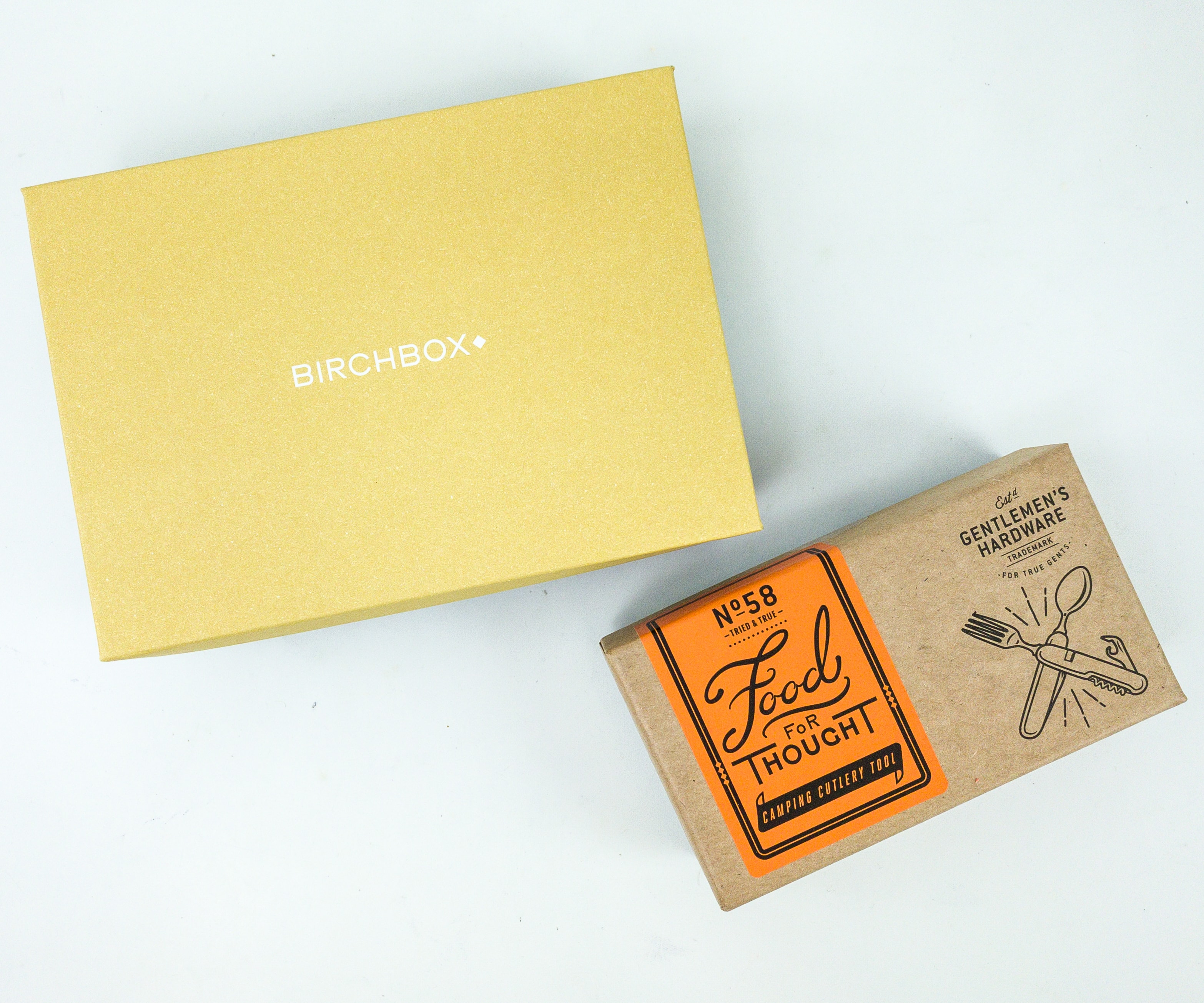 Birchbox Grooming is a monthly grooming and lifestyle subscription for men. In every shipment, you'll receive 3-4 sample items that are smaller versions of what you can order from the Birchbox site. There are two versions – Birchbox Grooming Plus for $20 per month that includes a full-size lifestyle item, or regular Birchbox Grooming for $10 per month with no lifestyle item.
This is a review of the Birchbox Grooming Plus $20 per month box.
DEAL: For a limited time when you subscribe to Birchbox Grooming use one of the codes above to score a freebie!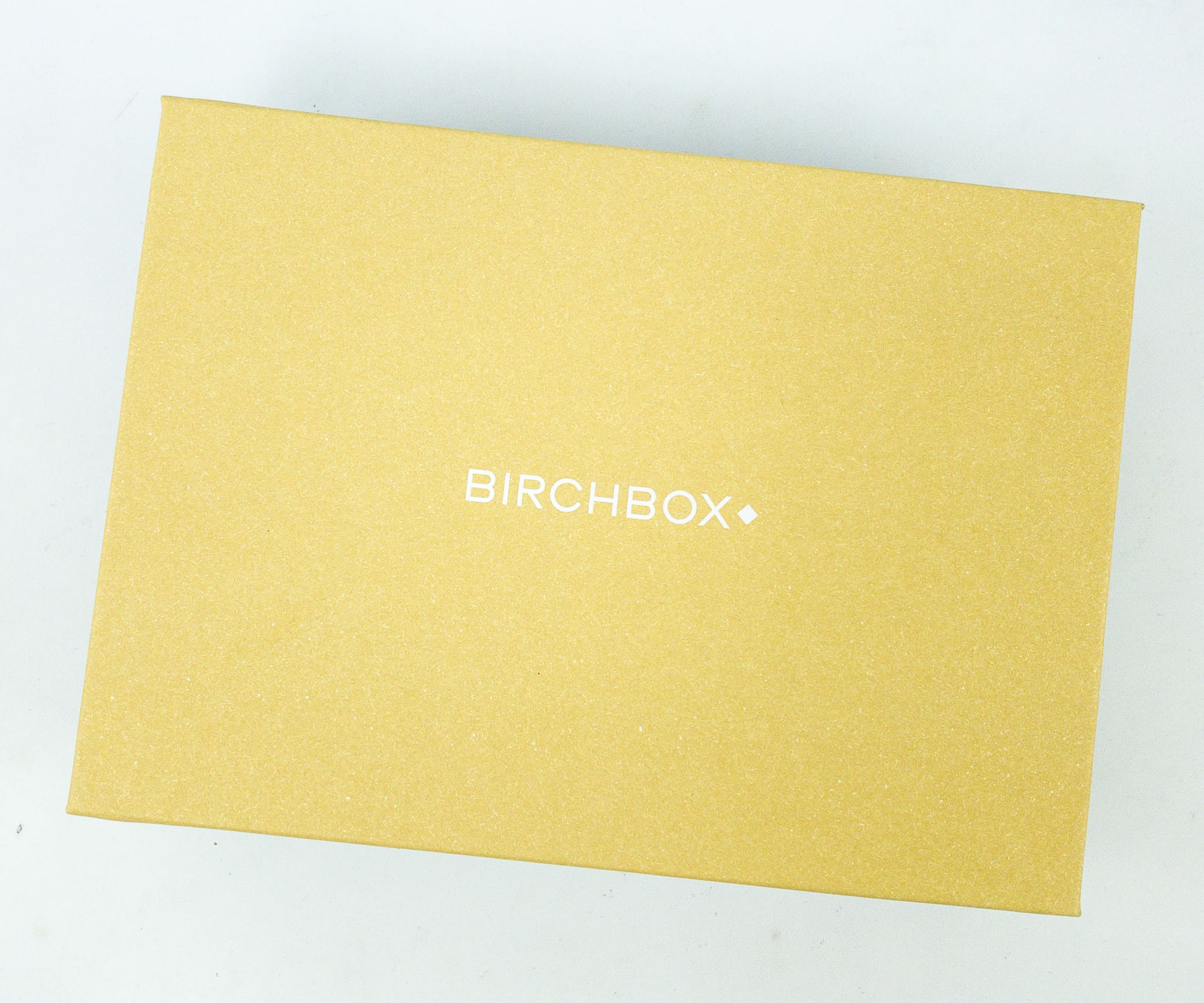 The monthly lifestyle item often doesn't fit in the sample box.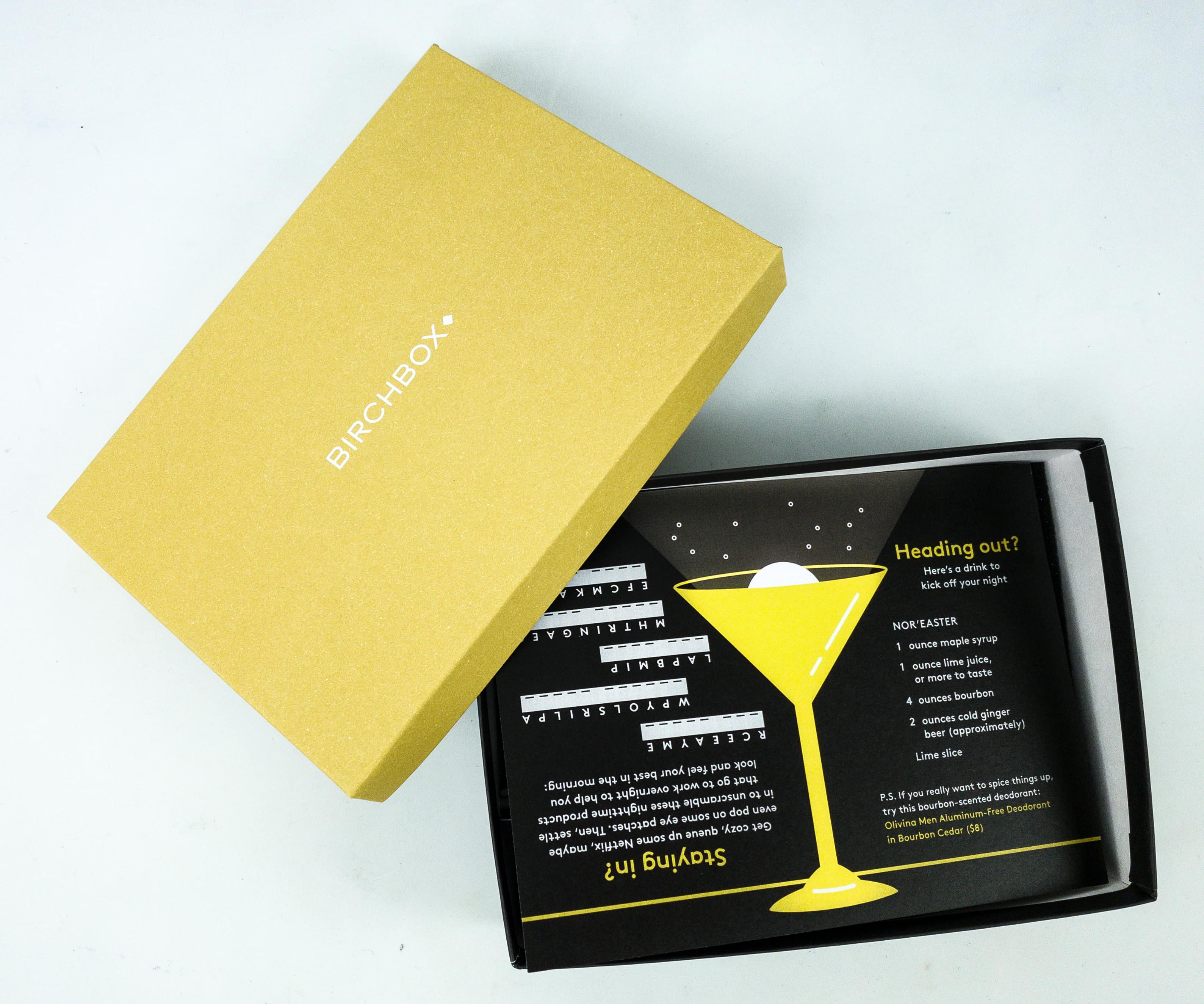 We are greeted by the info card upon opening the box.
Birchbox has always been about the samples, so if you are a stickler for calculating in-box value, you'll have to do some math to figure the per ounce value. The cards show the price for the full-size version of the included items — they are available on the Birchbox site. You can see your box at birchbox.com/mybox.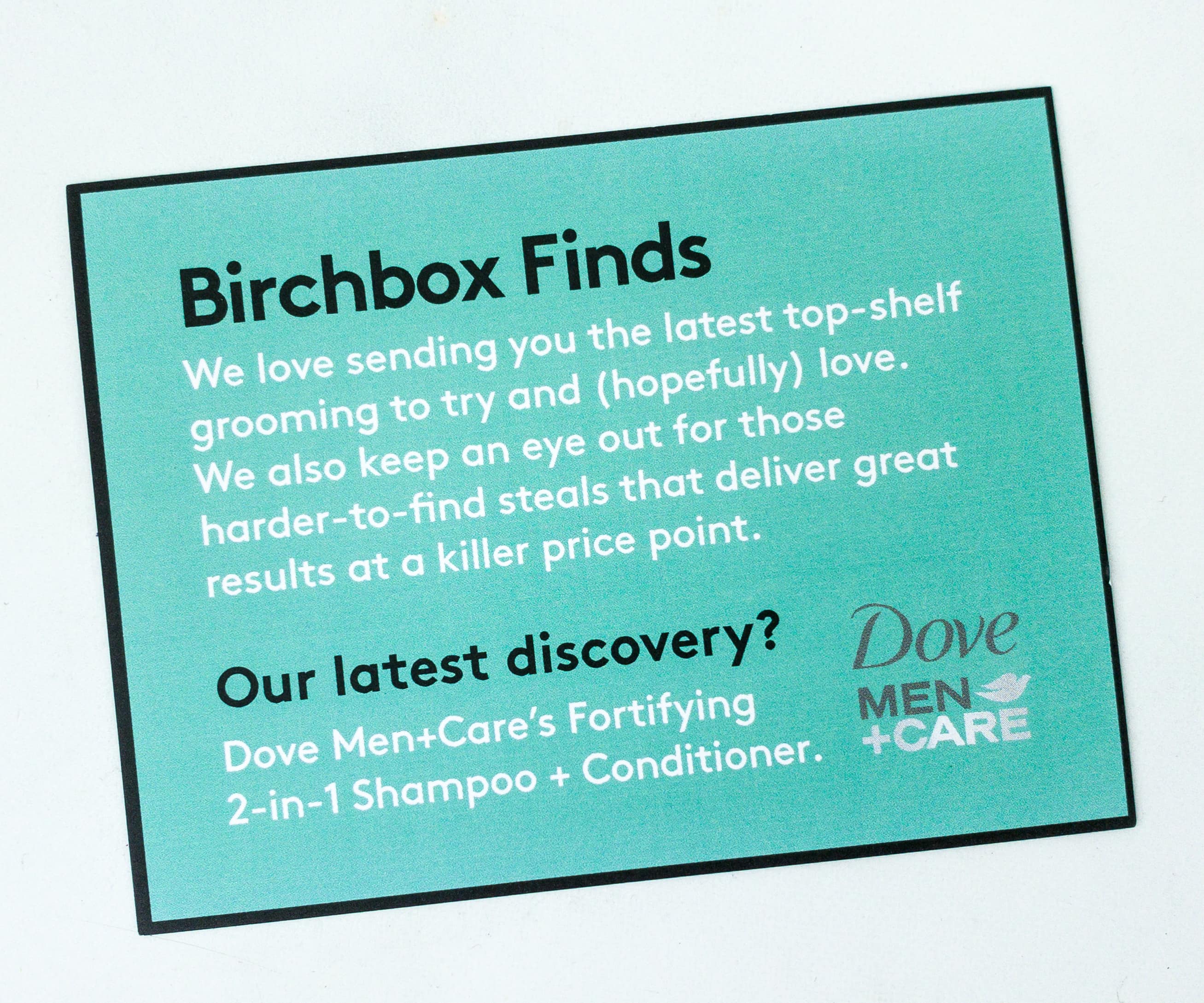 There's a promotional card for BirchBox Finds.
We love sending you the latest top-shelf grooming to try and (hopefully) love. We also keep an eye out for those harder-to-find steals that deliver great results at a killer price point.
This month's BirchBox Find is Dove Men+Care's Fortifying 2-in-1 Shampoo + Conditioner.
This month's information card features some useful tips and simple life hacks, as well as a mini-activity.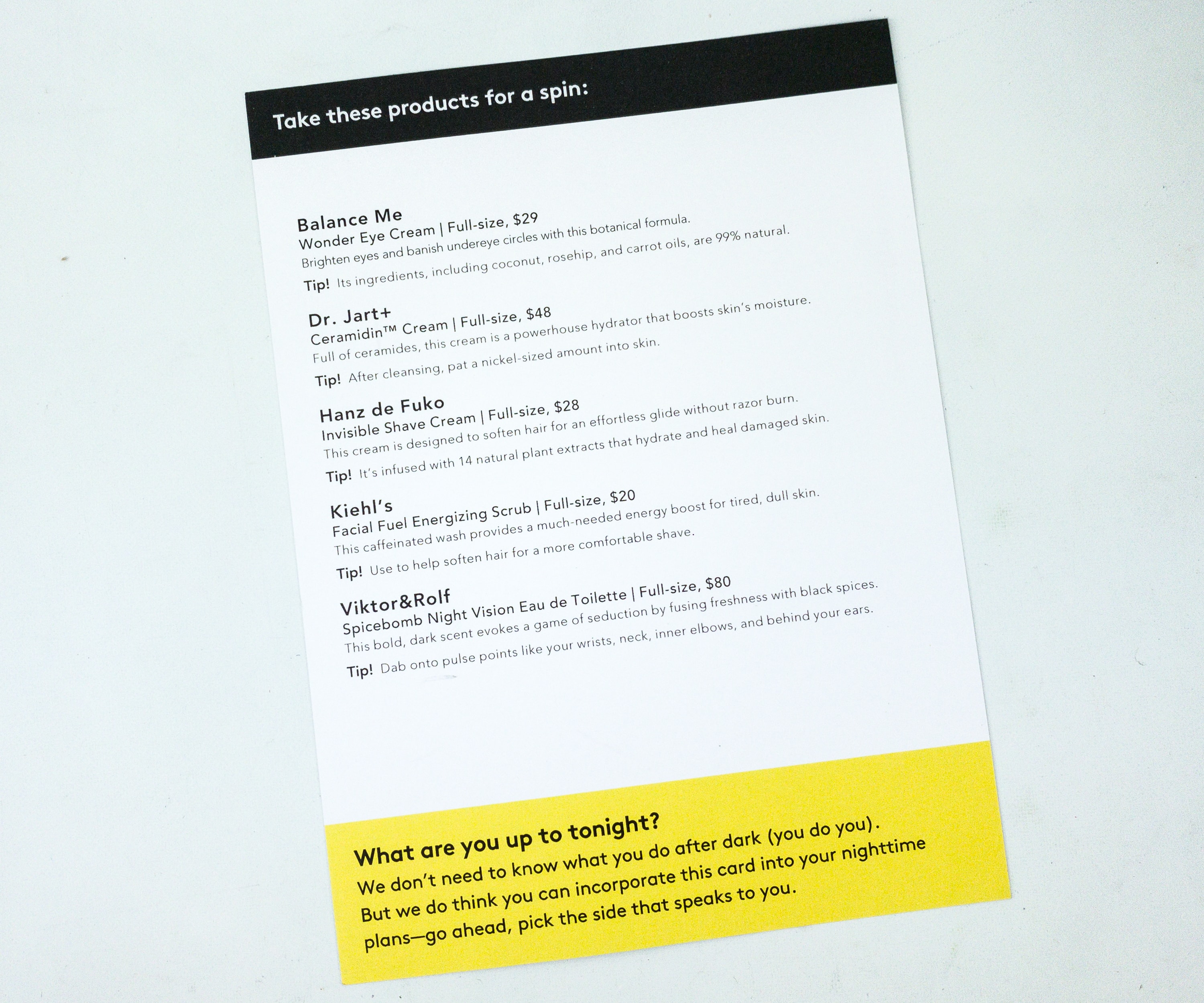 At the back, there's a list of the 5 samples in the box. It lists the price of the full-size version available on the Birchbox site, plus a brief tip on how to properly use it.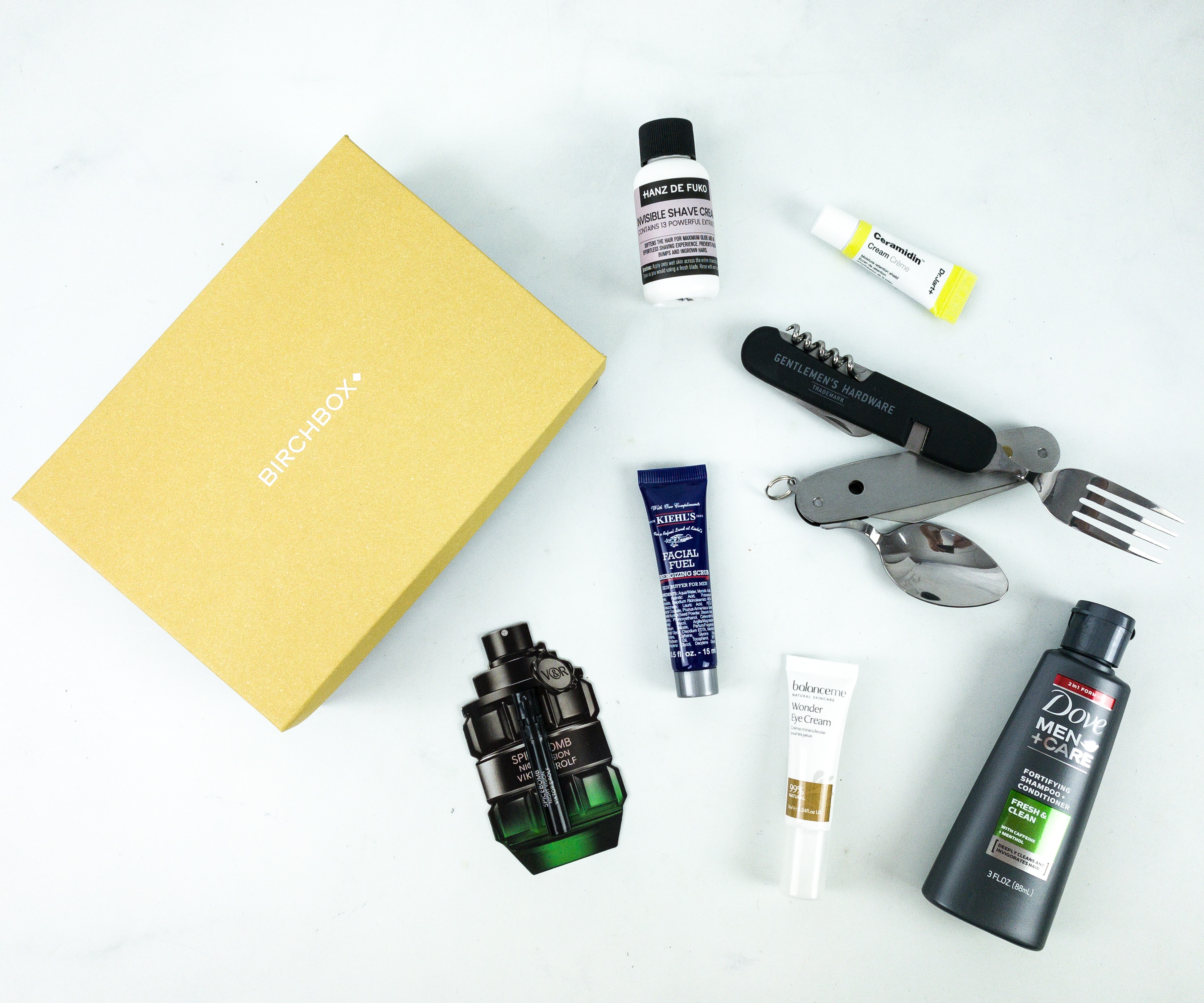 Here's everything in my October 2019 box.
Food For Thought Camping Cutlery Tool ($38.65) Ideal for camping or any outdoor adventure, I got a portable cutlery tool. It's this month's lifestyle item!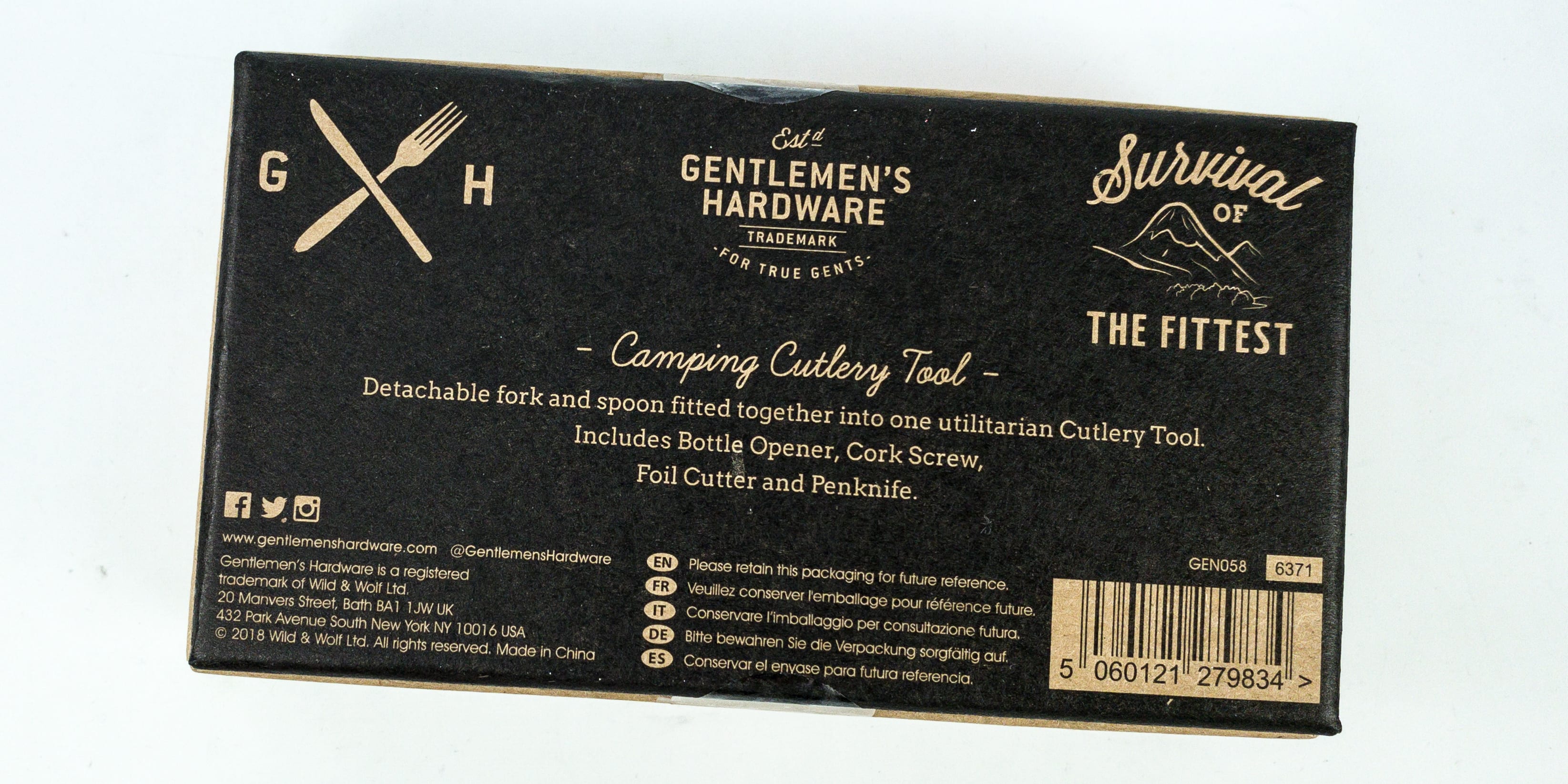 It arrived in a giftable kraft box with the company branding.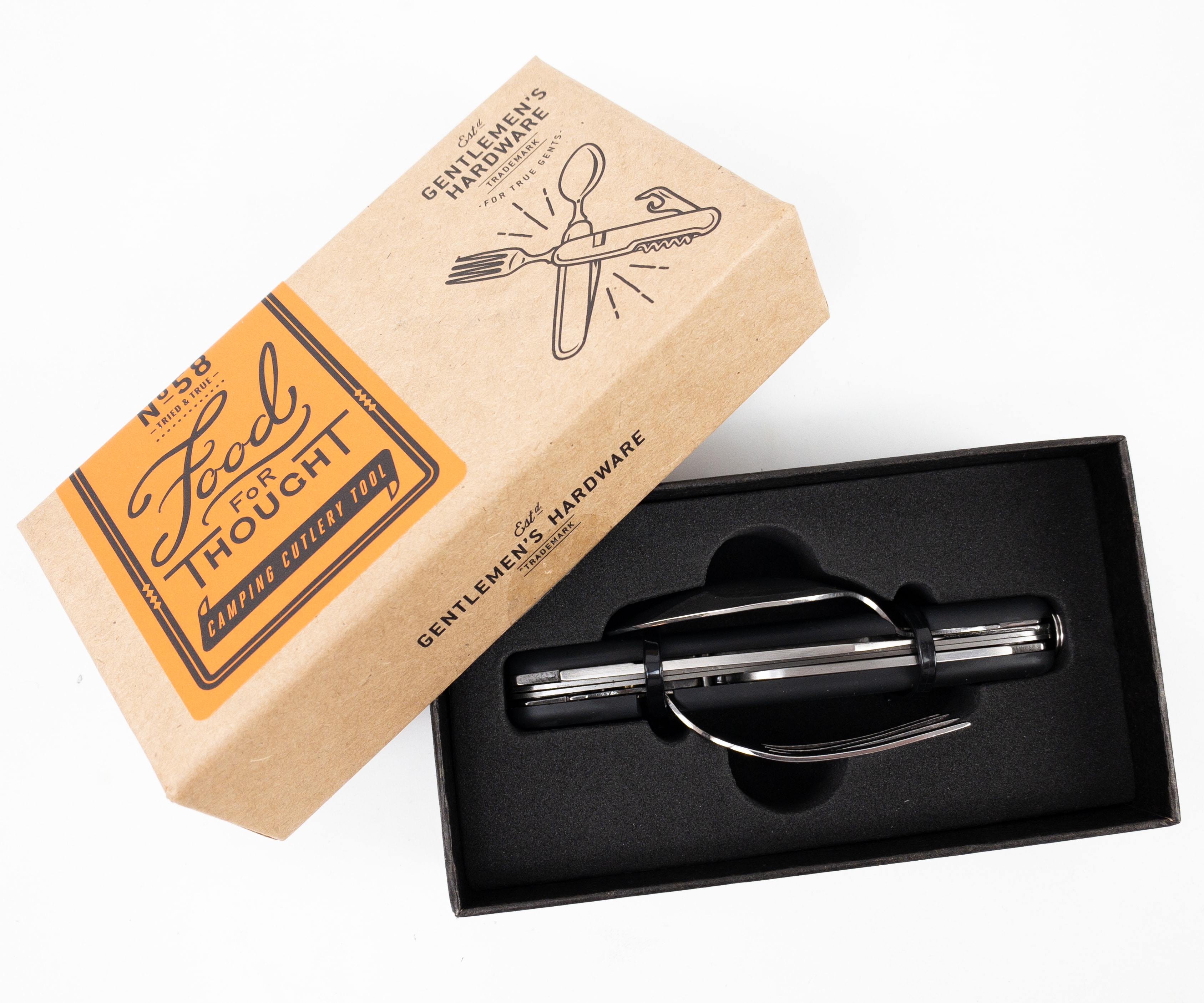 The tool arrived nestled in black foam so it has no tendency to move around during shipping.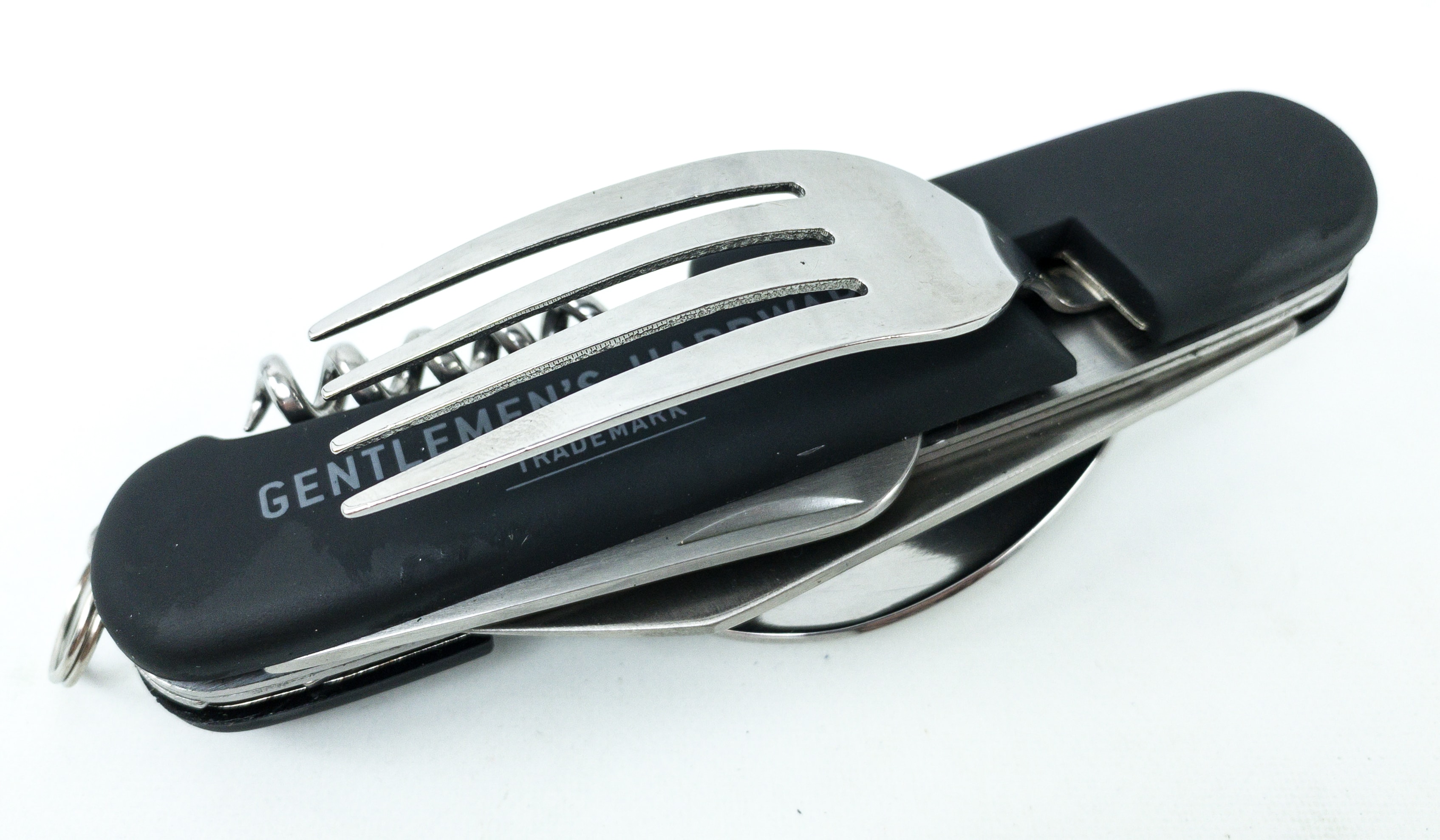 It's not just handy, the tool is also eco-friendly since it's reusable and made of stainless steel. No more need to buy and use plastic spoons and forks!
The cutlery tool includes a spoon and fork that can be attached to each other to save space when they're not in use.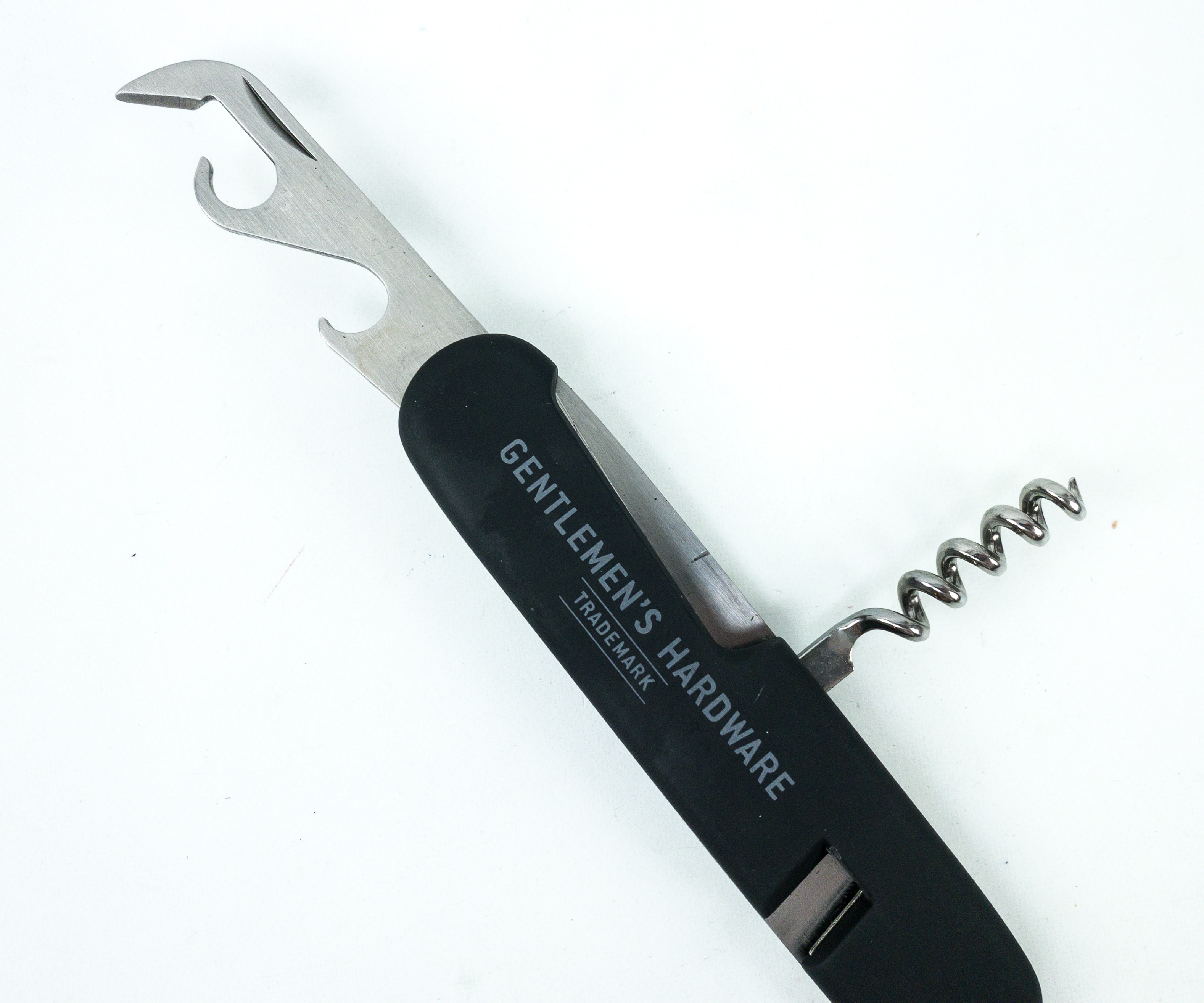 There's also a bottle opener and a corkscrew, so you can easily prepare drinks even outdoors.
The knife on one end can be used for cutting different kinds of food.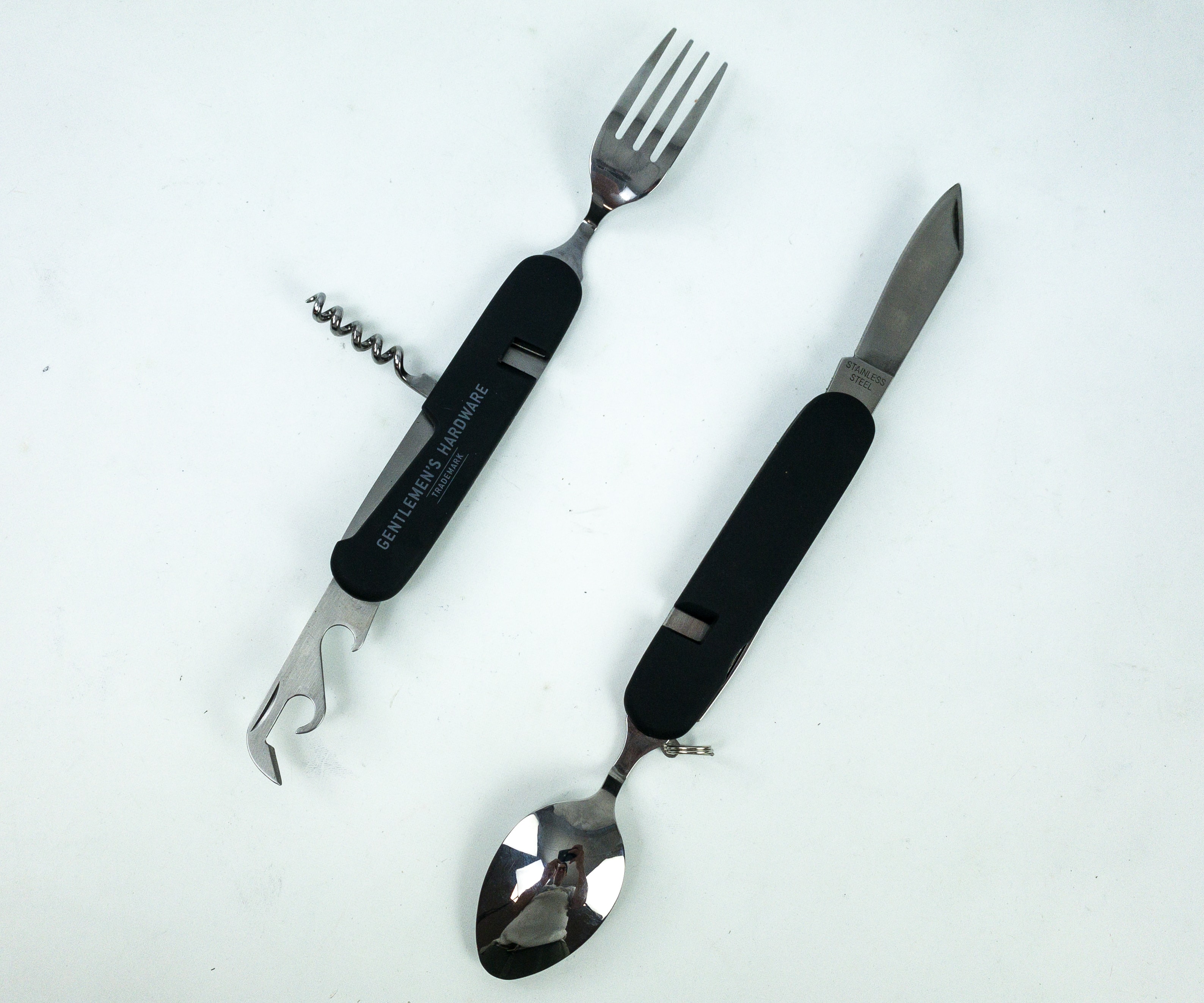 Despite their additional features, the spoon and fork are lightweight and easy to handle.
The two parts easily lock back into place when folded up. Really handy!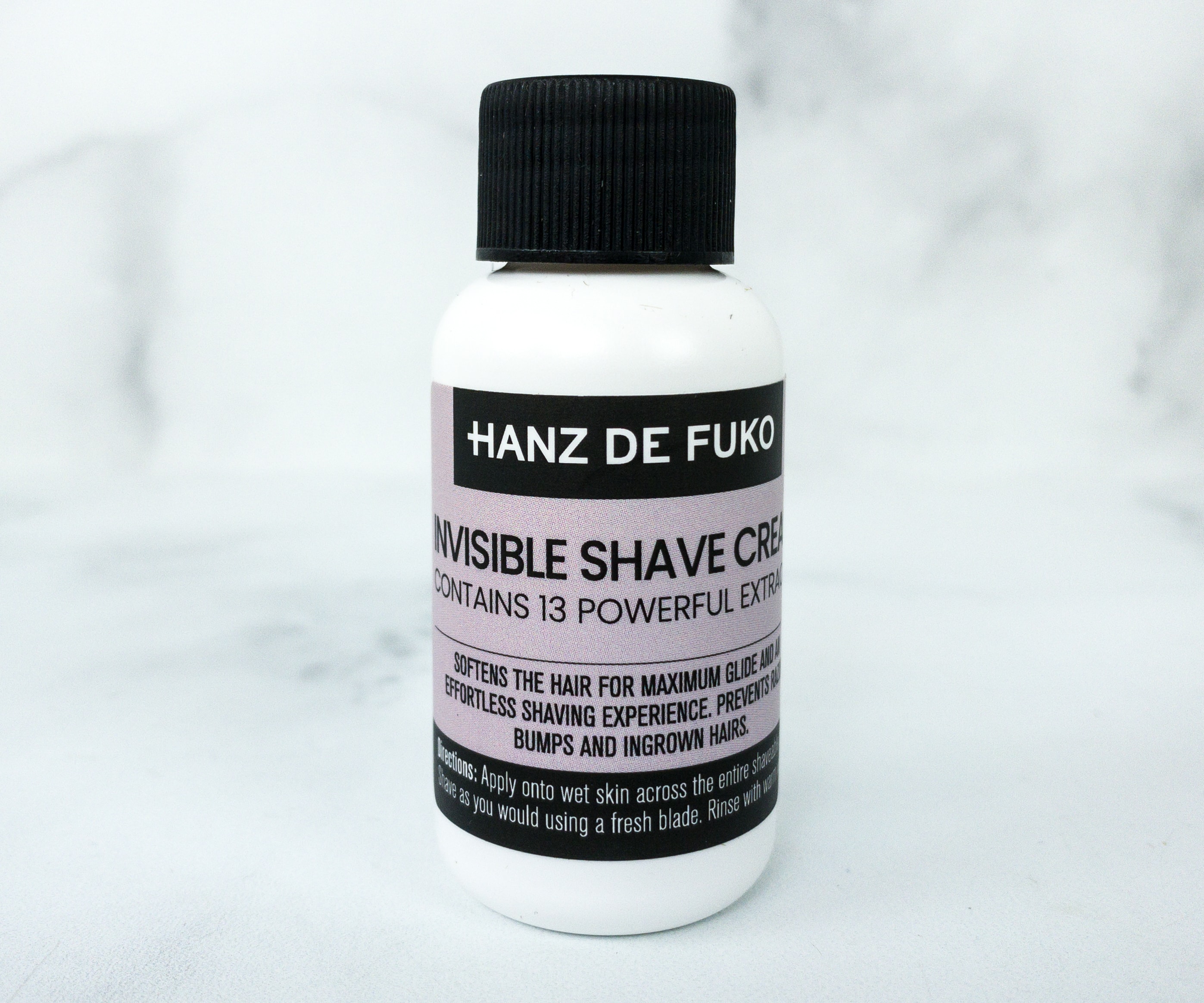 Hanz De Fuko Invisible Shave Cream ($3.50 Full-Size 1 oz.) A blend of avocado oil, jojoba seed oil, and sea buckthorn makes this shave cream moisturizing and gentle even for those who have sensitive skin. It's ideally applied before shaving to soften facial hair so they're easier to remove using a razor. To use, just spread a generous amount on the areas you want to shave. After shaving, you may rinse it with lukewarm water. It's easy to use and didn't leave residues either.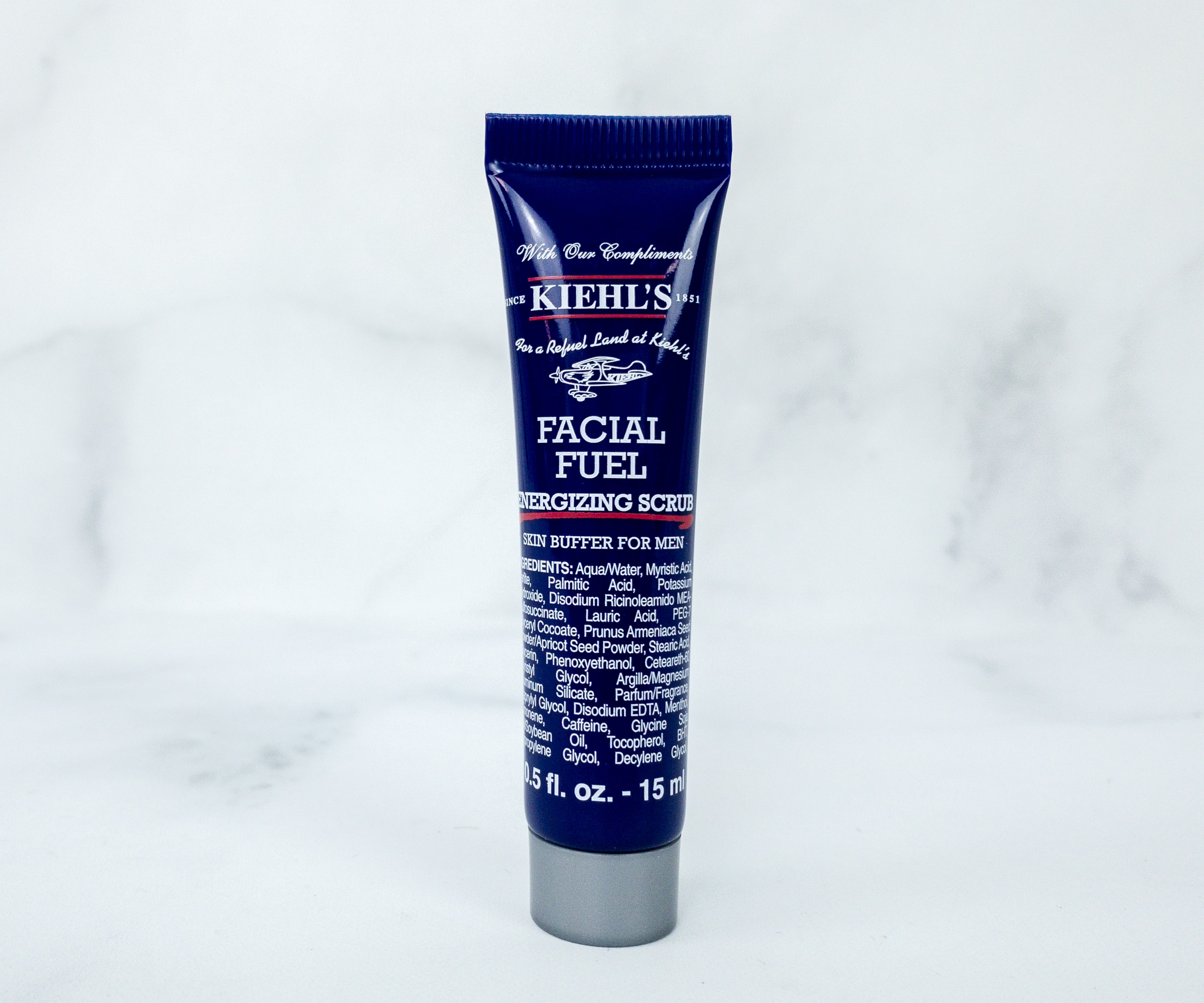 Kiehl's Facial Fuel Energizing Scrub ($2.94) Whether as a pre-shaving treatment or just to refresh after gym time, this facial scrub is a great way to keep your skin smooth, soft, and energized. This formula makes use of apricot scrub particles, caffeine, and menthol to keep your skin from being dull. It felt good when I massaged it on my face. No irritations or redness either, just a more refreshed look!
Dr. Jart+ Ceramidin Cream ($48 Full-Size 1.69 oz.) It's a deeply moisturizing cream ideally applied after cleansing and treatments. The formula is designed to help improve the skin's barrier and its ability to maintain moisture for a long time. This is especially useful during winter or when you're traveling to a place with harsh climates. A little goes a long way. It also feels light and nourishing!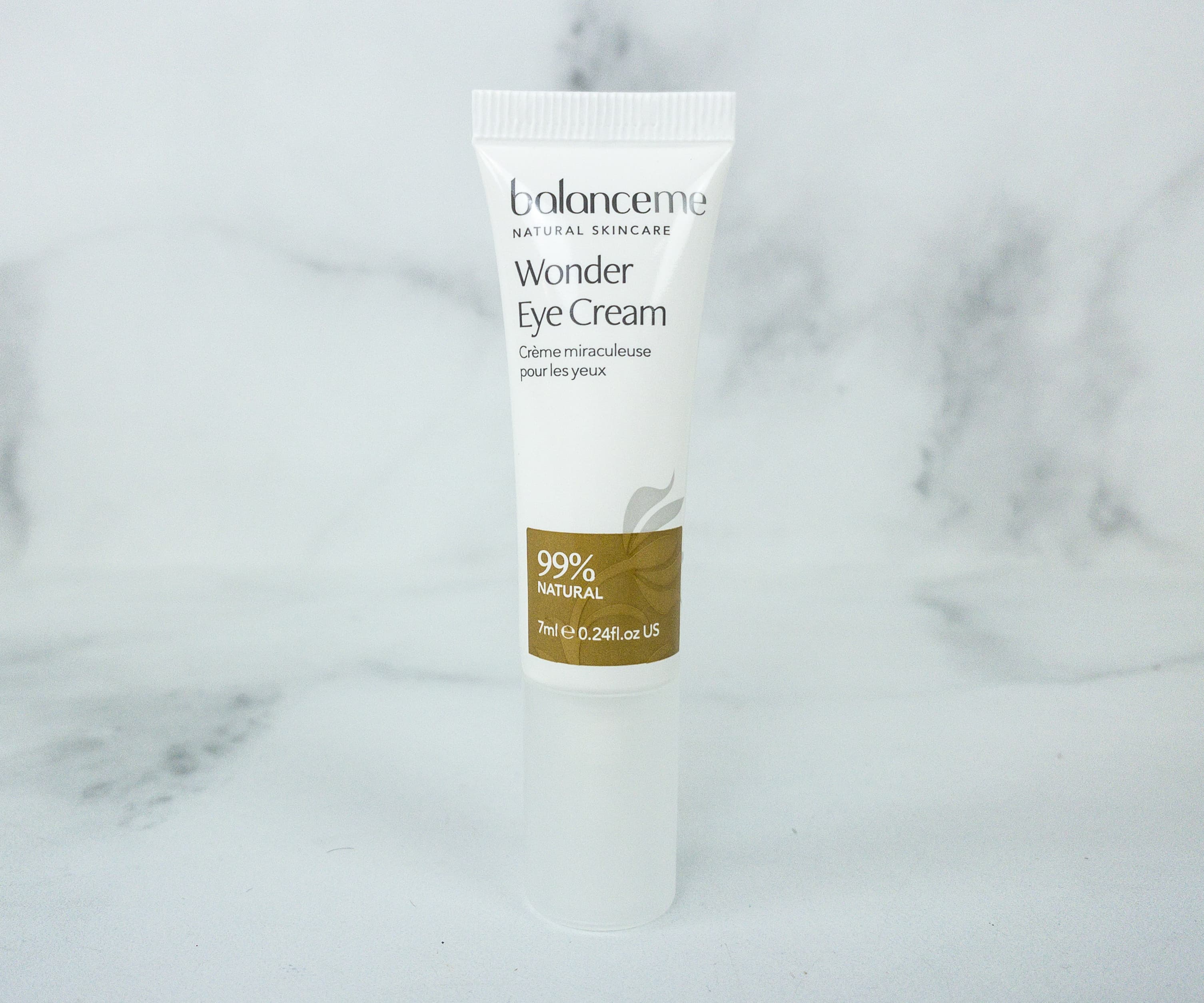 BalanceMe Wonder Eye Cream ($13.64) To reduce the appearance of eye bags, they sent us this eye cream made with hyaluronic acid and a blend of botanicals including chamomile, cucumber, witch hazel, and aloe vera. The light and smooth formula gets easily absorbed by the skin, giving instant hydration to your undereyes and removing puffiness for you to look more refreshed. The formula is soothing and calming as well. It's ideally used twice a day. Just dab a pea-sized amount on your undereyes and you're all good.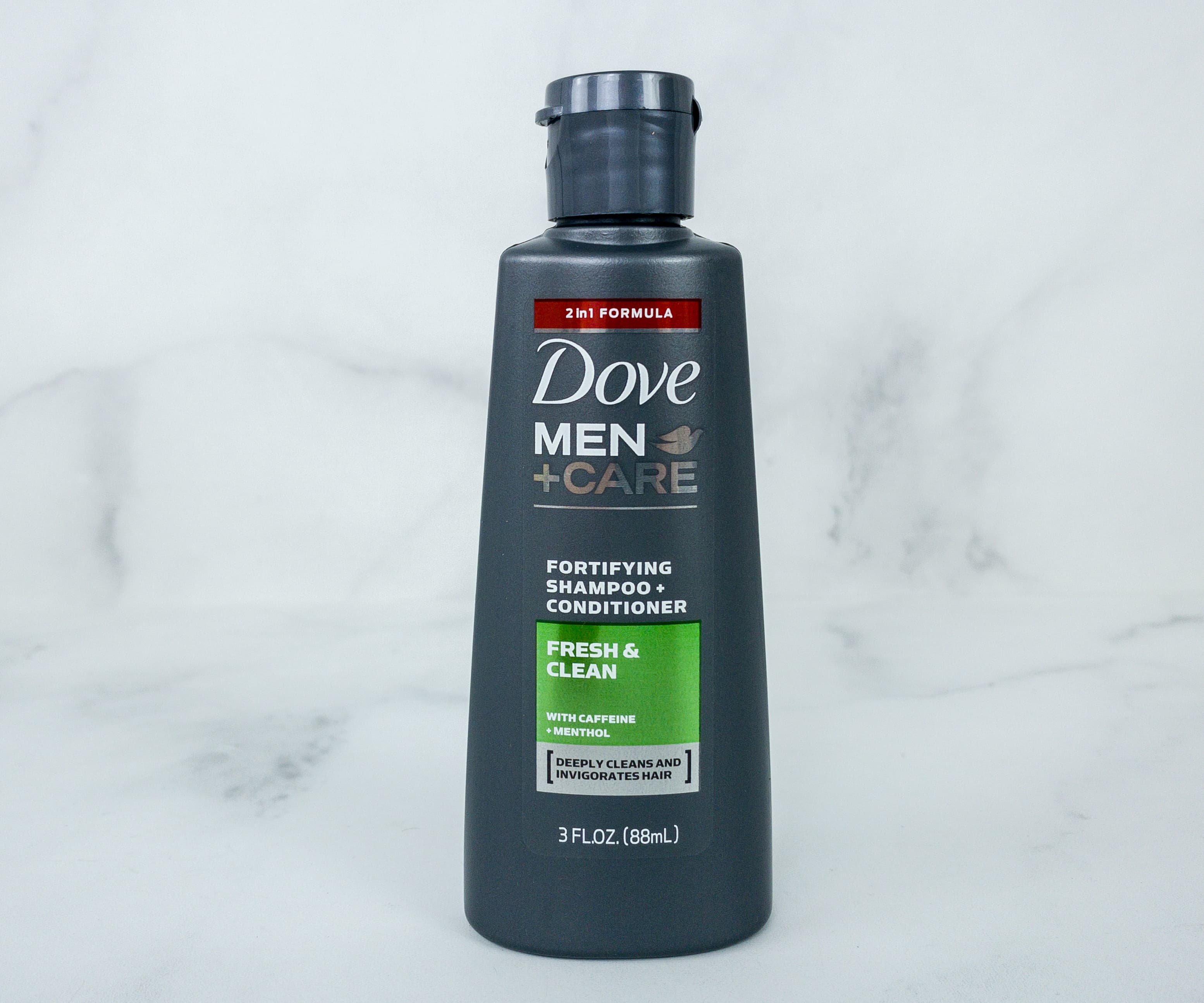 Dove Men + Care Fresh & Clean Fortifying Shampoo + Conditioner ($1.06) A shampoo and conditioner in one formula makes washing up easier and shower time shorter! Aside from removing dirt and grease from your hair, this one also strengthens your hair with the help of caffeine and menthol. It made my hair softer and more manageable, the great scent is just a bonus!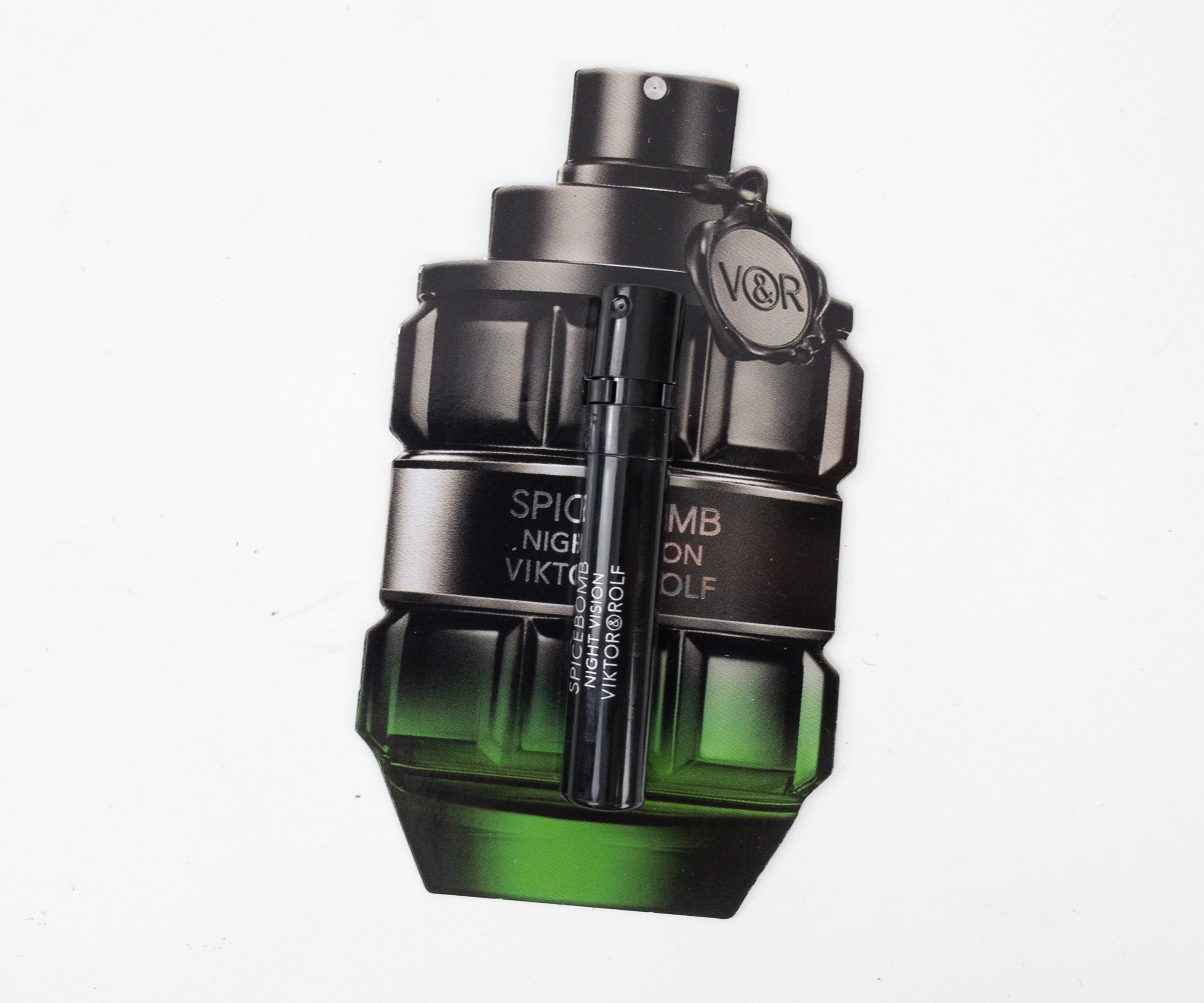 Viktor & Rolf Spicebomb Night Vision Eau De Toilette ($1.06) I also received a perfume sample. This masculine scent has just the right amount of spice to keep it enticing and invigorating.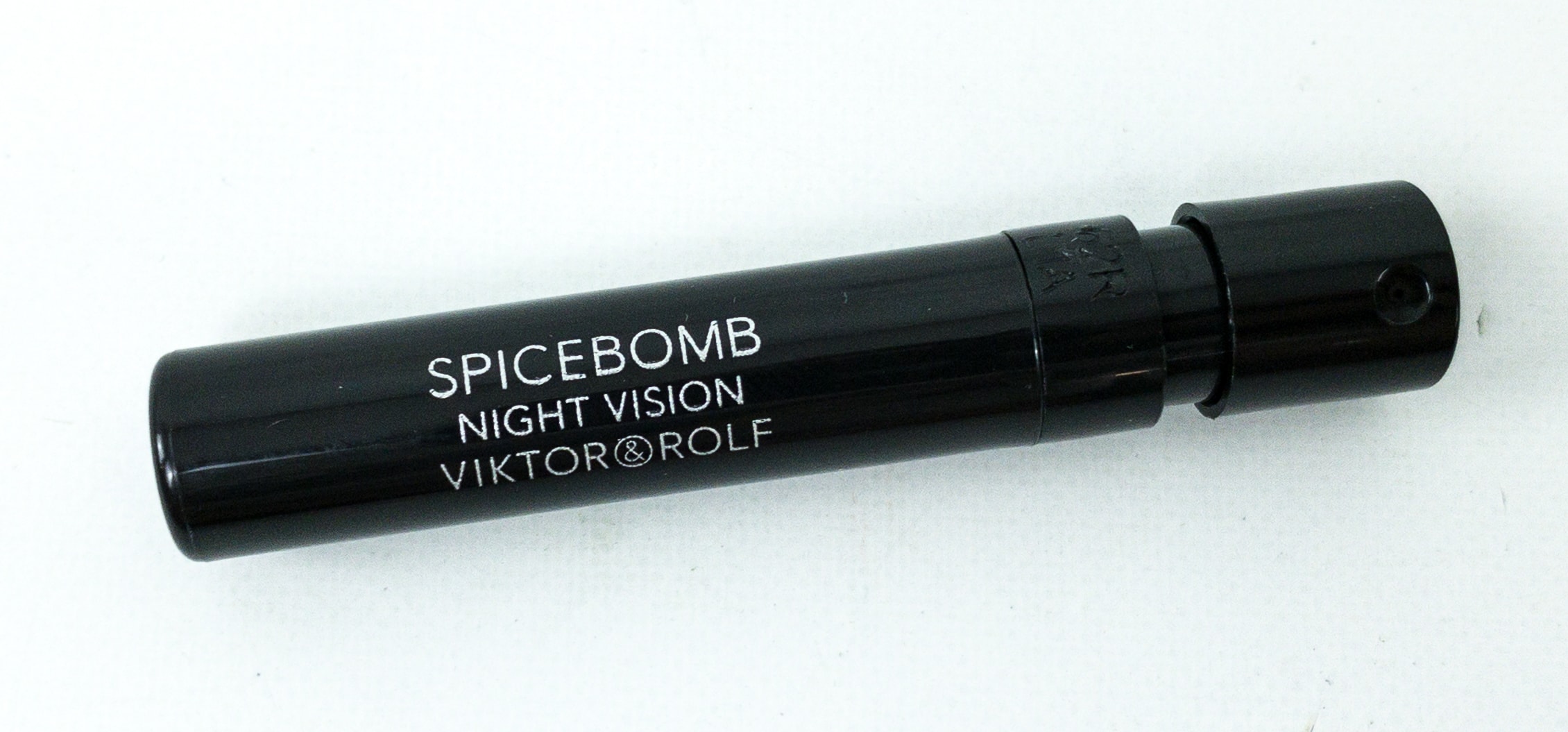 It has notes of grapefruit, spice, clary sage, geranium, and tonka bean. It's something you can wear on a date night. It lasts long as well, so there's no need to reapply.
BirchBox Grooming keeps things exciting every month with their curation of men's grooming essentials. I've discovered some great products through this subscription so I'm really happy. Adding to my list of favorites are this month's eye cream and the hydrating facial cream. Both felt good on my skin and are fuss-free as well. They also addressed two common concerns which are puffiness and dry skin. There's even a perfume sample that I can wear on special occasions. This month's lifestyle item is a win as well. I love that the cutlery tool is compact, portable, easy to use, and most of all, eco-friendly. All in all, it's another great month! This box is always so worth it!
What's your experience with Birchbox Grooming?