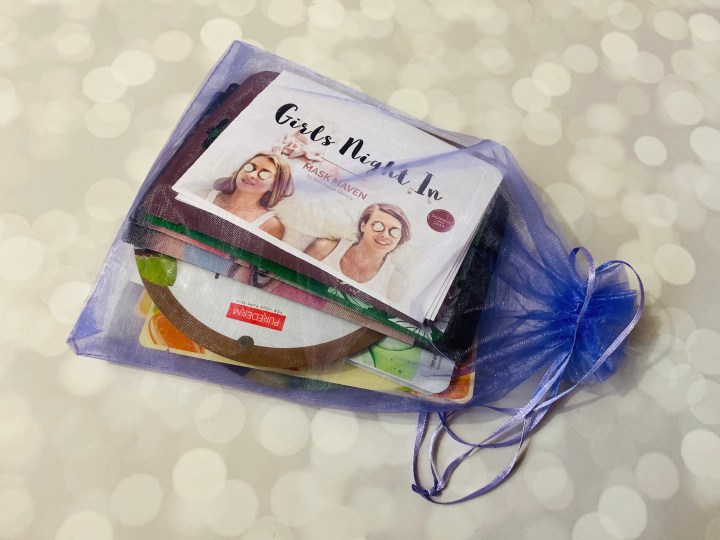 Beauteque offers two ways to get your fill of (mostly) Korean beauty products each month: BB Bag contains 6-8 full-sized products such as makeup, skin care, body care, and more for $24 per month; Mask Maven brings you 9 different masks for $15. Both subscriptions are offered in 1, 3, 6, or 12-month terms that will automatically renew until canceled. This month the masks came in a pretty holo rainbow mailer instead of the box.
DEAL: Save 10% on the BB bag or Mask Maven with coupon code CRATEJOY10.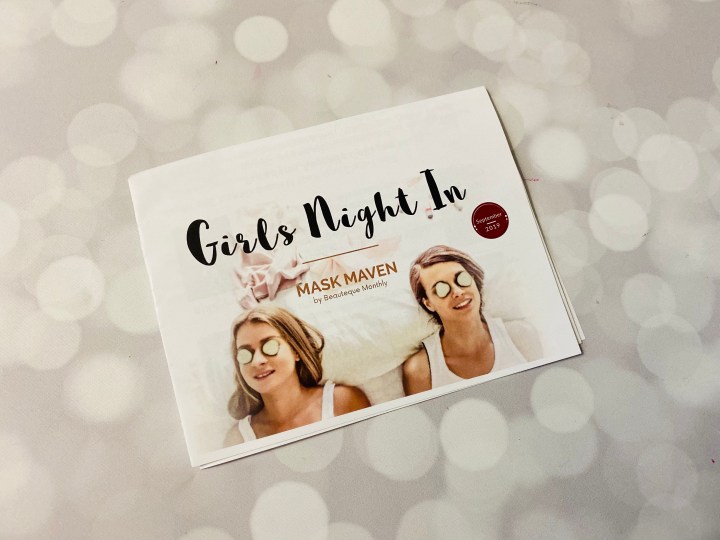 September's theme is GIRLS NIGHT IN, and instead of the usual 9 masks, we get a bonus for a total of 10! The reason for this little surprise is the theme, which has pairs of each mask so you and your friend can mask together.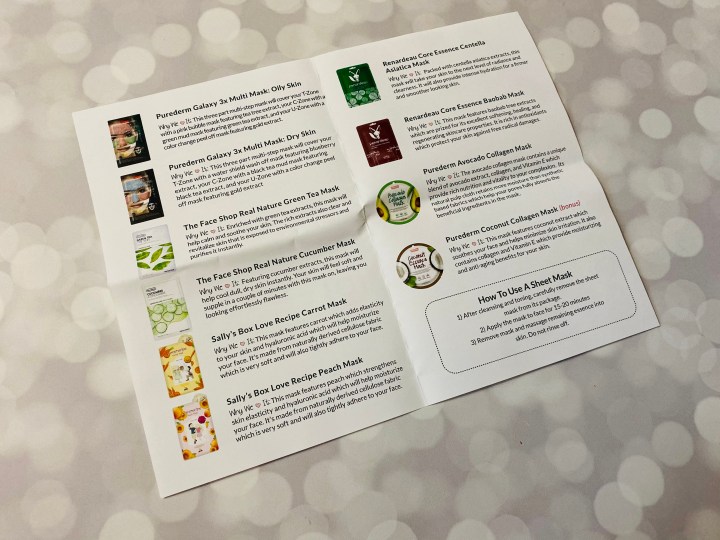 The information sheet has details about all of the masks included this month!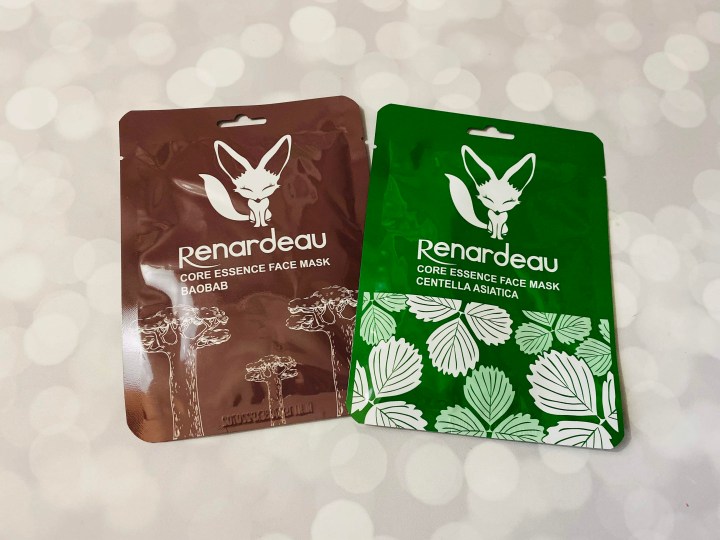 Renardeau Baobab Mask — Renardeau is French for "fox" which explains the cute little fox on the packaging. This is a new brand to me. Baobab is an ingredient rich in antioxidants. The serum in this mask will leave your skin soft, healed, and hydrated.
Renardeau Centella Asiatica Mask — Anyone who knows Kbeauty knows about centella, which is a popular ingredient in acne treatments. It's really good at healing and soothing troubled skin.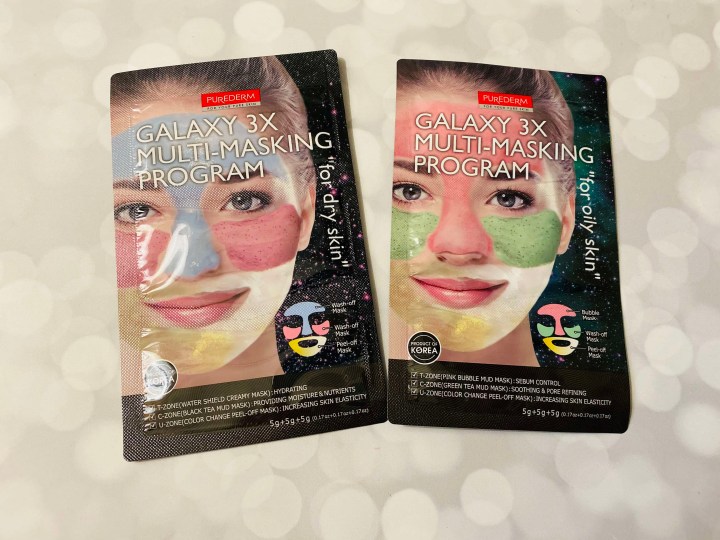 Purederm Galaxy Mask for Dry Skin — This is cool! It's a multi-mask with a different treatment for each area of your face. For your t-zone there's a blueberry packed antioxidant mask, for your cheeks there's a black tea bud mask, and for your chin, there's a fun peel-off mask with gold extract!
Purederm Galaxy Mask for Oily Skin — In contrast to the Dry Skin version of this mask, the oily skin mask has a purifying bubble mask for the t-zone, a green tea mud mask for the cheeks, and the same peel-off mask for the chin area.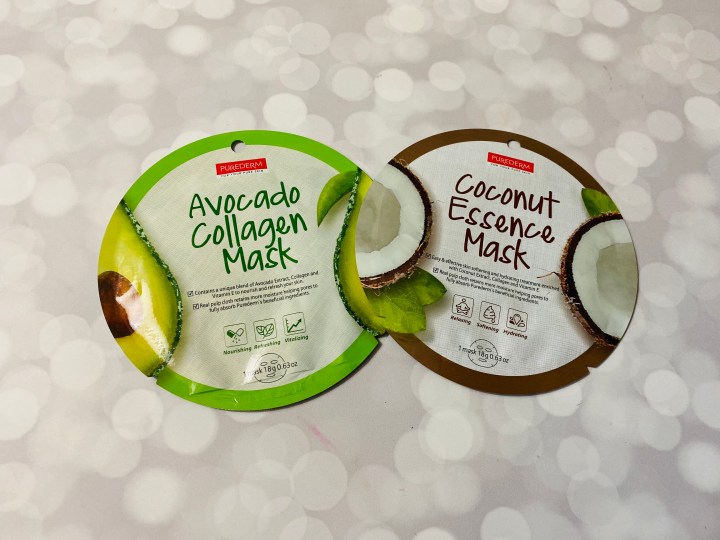 Purederm Avocado Collagen Mask — Avocados are amazing. They're delicious, they're good for your hair, and they're good for your skin. This mask has avocado extract as well as collagen and vitamin E. This combo of ingredients is intensely nutritious for your skin.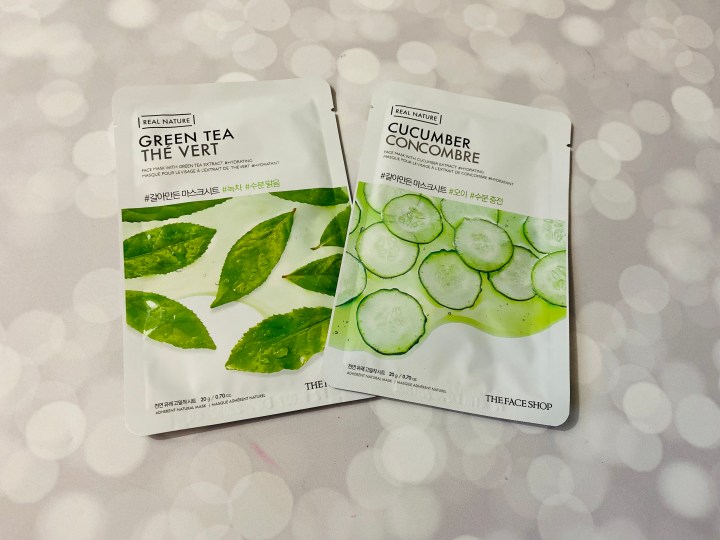 TFS Green Tea Mask — Green tea is an ingredient often featured in products for oilier skin types, as it can help balance oil, but it's also a great ingredient for soothing and refreshing in general. I'm looking forward to trying this mask.
TFS Cucumber Mask — How refreshing is cucumber? Because of its high water content, this is a great mask for hydrating the skin.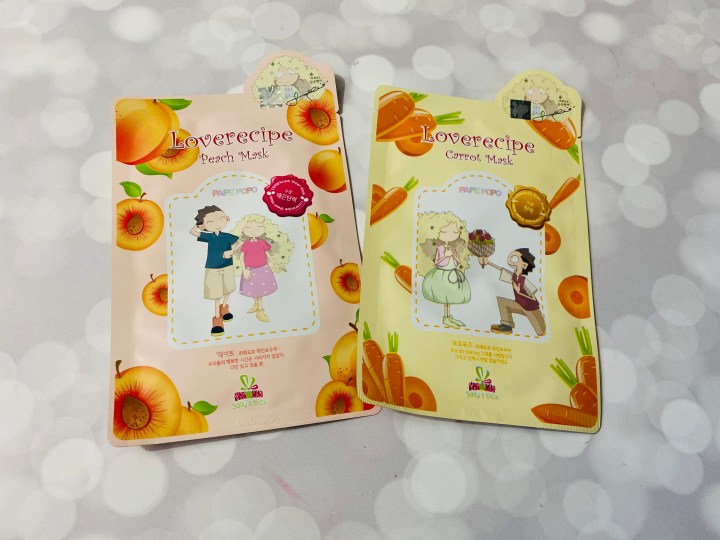 Loverecipe Peach Mask — Sally's Box is a brand I haven't heard of before but the cute packaging is adorable.  The peach mask helps with skin elasticity as well as hyaluronic acid, a humectant that draws water to the surface of the skin.
Loverecipe Carrot Mask — Not just good for your eyes, the carrot has benefits as well such as hyaluronic acid.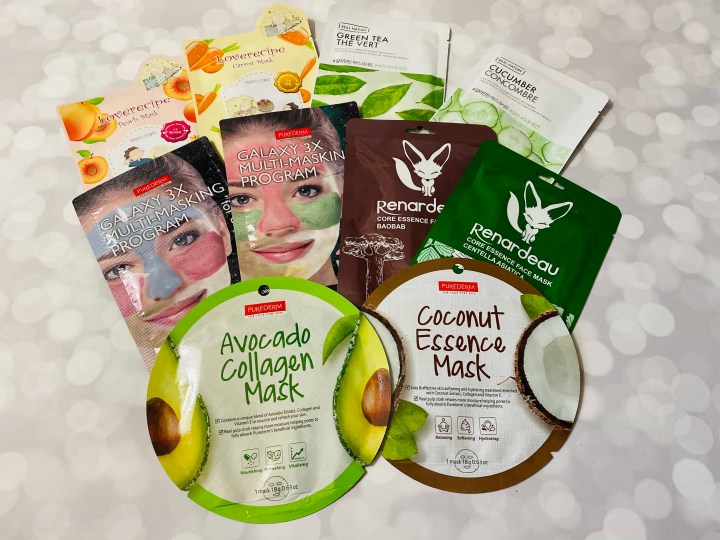 The Girls' Night Out theme was really fun due to the idea of pairing masks with a friend. I loved seeing some new to me brands featured as well as brands I'm familiar with like Purederm.
What did you think about this month's Mask Maven?