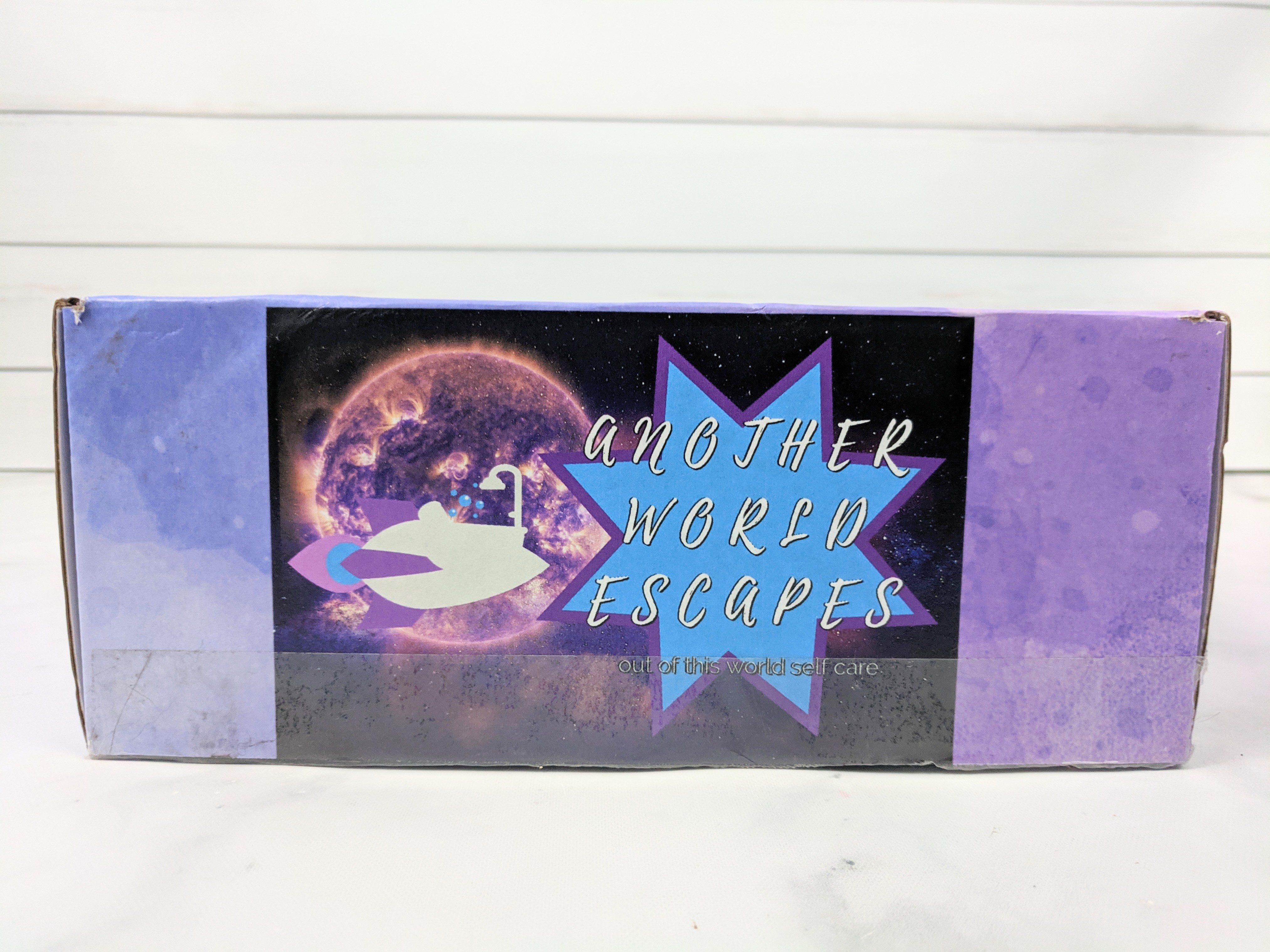 Another World Escapes is a book subscription box that sends a hand-selected SFF novel with a themed bath product (bath bombs, bubble bath, bath salts etc) and 2-3 complimentary treats such as candles, sweets, teas or other self-care products to give you an immersive hour of escape from the everyday. The box is $29.99 plus shipping. This box is sent every 3 months.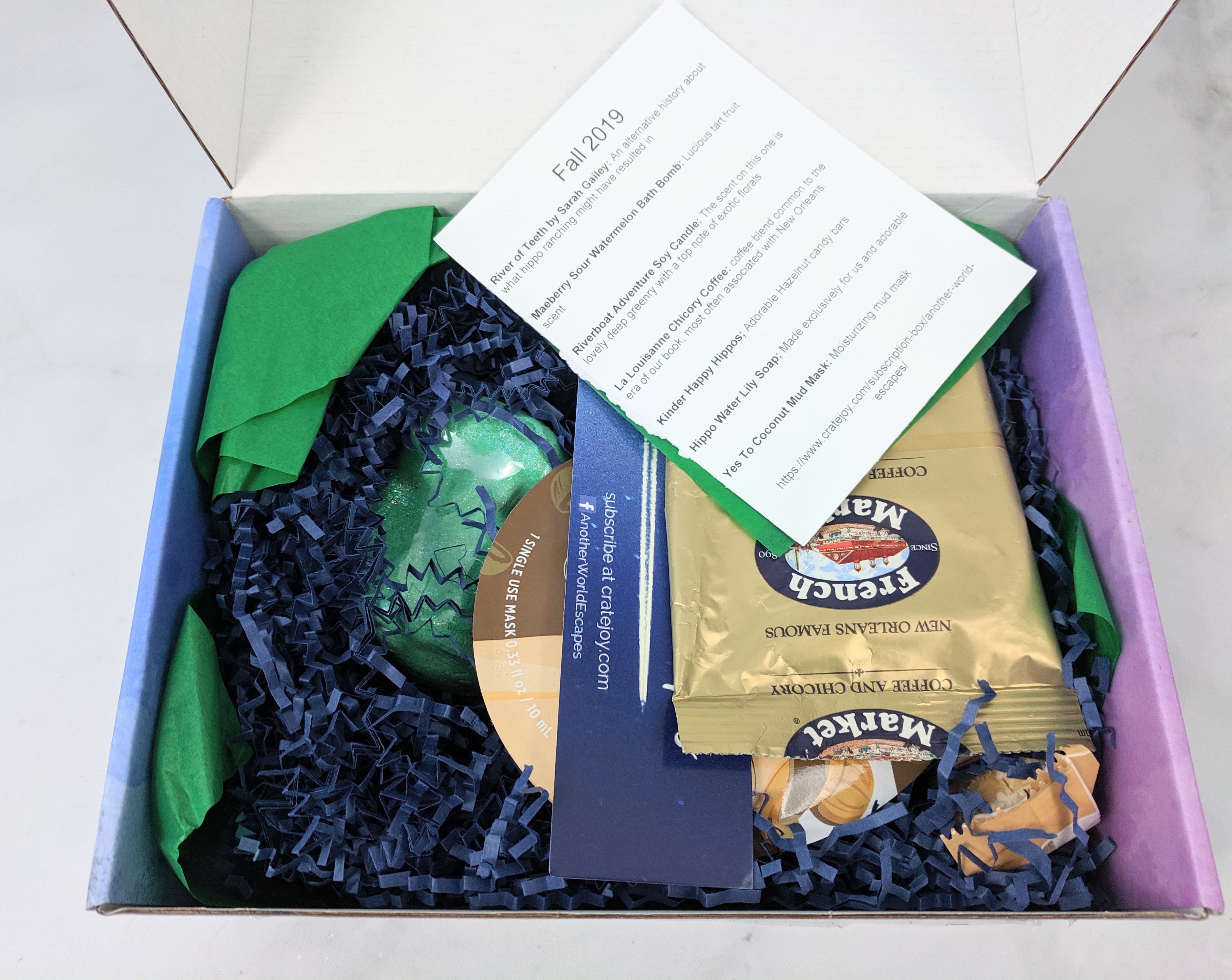 Everything is wrapped up in paper and it smells really good!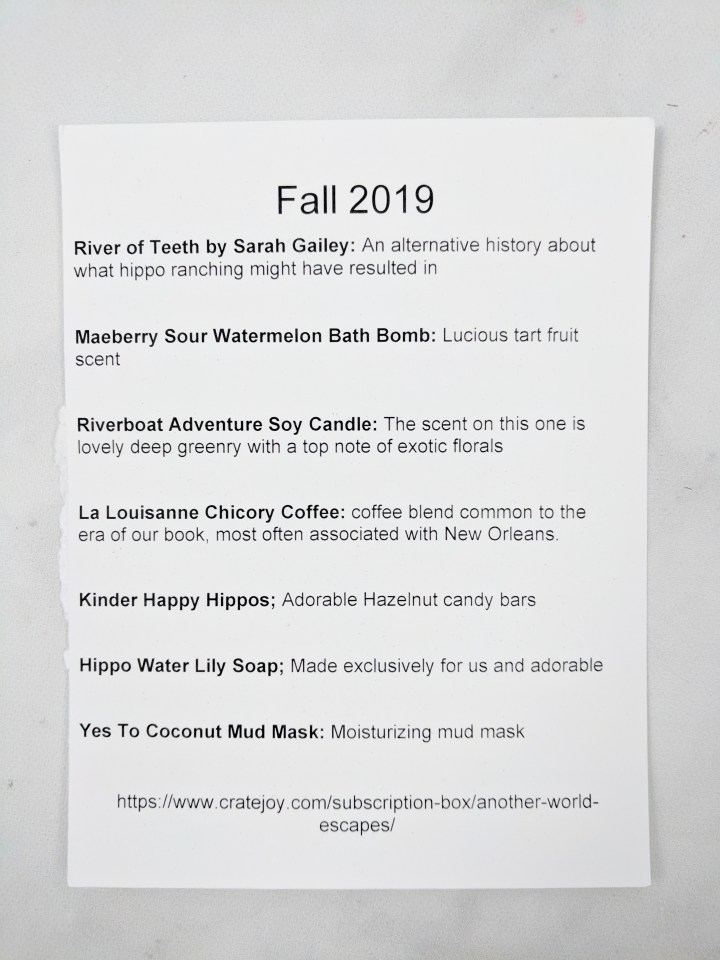 The Fall 2019 box includes 7 items including a book, some soap and coffee.
Everything in the box. So many adorable things!

This month's book is the paperback of River of Teeth by Sarah Gailey. This title was a finalist for the 2017 Nebula Award for Best Novella.
In the early 20th Century, the United States government concocted a plan to import hippopotamuses into the marshlands of Louisiana to be bred and slaughtered as an alternative meat source. This is true.

Other true things about hippos: they are savage, they are fast, and their jaws can snap a man in two.

This was a terrible plan.

Contained within this volume is an 1890s America that might have been: a bayou overrun by feral hippos and mercenary hippo wranglers from around the globe. It is the story of Winslow Houndstooth and his crew. It is the story of their fortunes. It is the story of his revenge.
This sounds like a fun read. Anything that starts with "It was a terrible plan/idea" is a win for me. And it's a short story, perfect for bath time!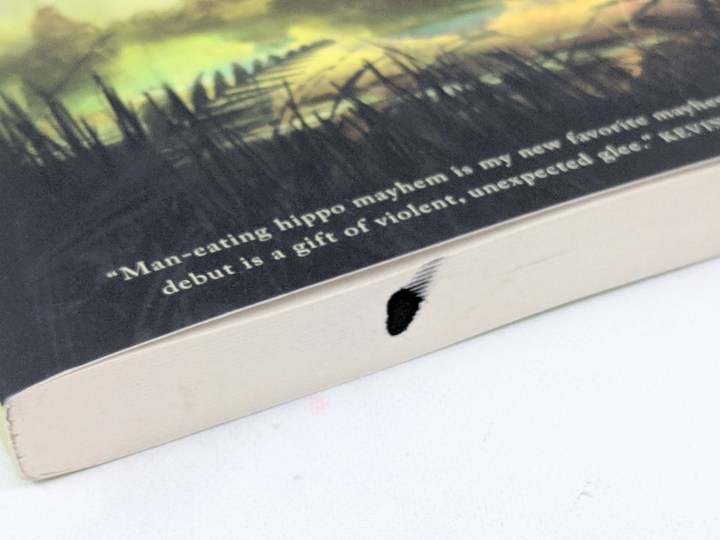 I've noticed that the book has been marked, which is not a problem for me, most of my books are marked.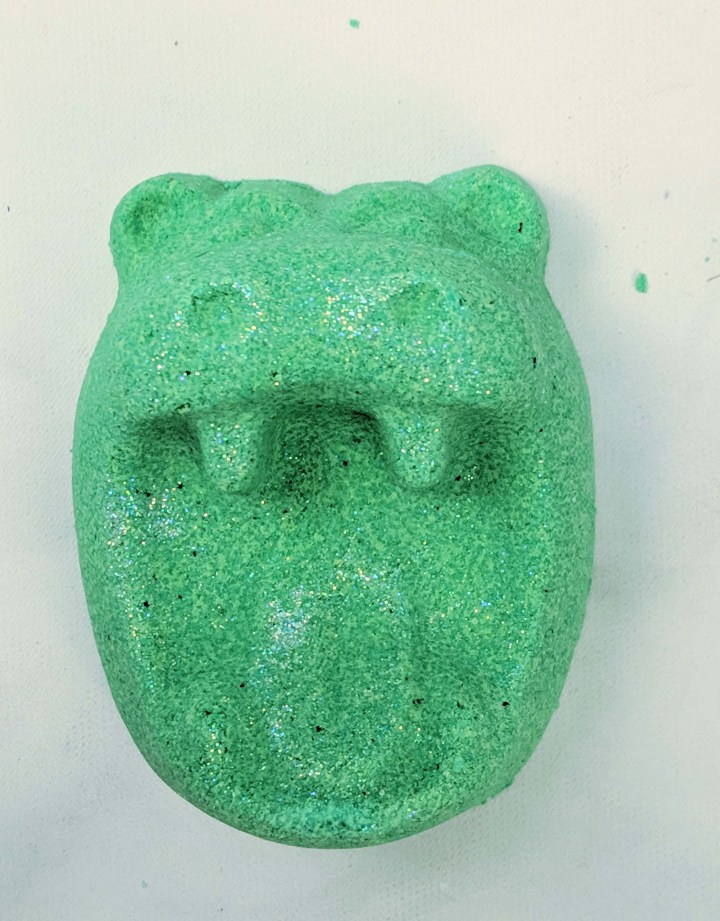 The first themed item is this super cute hippo face bath bomb.

Maeberry Handcrafts makes lovely bath bombs that smell really good! They are made with baking soda, citric acid, epsom salt and coconut oil. There's a bit of sparkles in this bomb, but it doesn't stay on the skin after a quick rinse.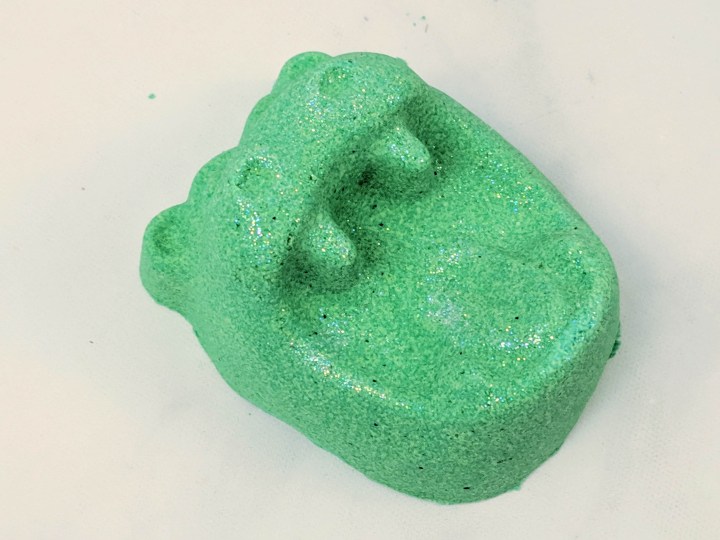 This is a big bath bomb, and the Hippo looks so happy! My husband stole it right away and said the scent wasn't overwhelming and it was a nice soothing experience.

Riverboat Adventure – Tropical Greenery & Jasmine Candle. This candle is an exclusive of Another World Escapes. It has a really nice woodsy and floral scent, but it's quite subtle.

New Orleans Famous French Market Coffee and Chicory This coffee blend was chosen as it was common in the era the book is taken place. And you can never go wrong with some delicious coffee and book!
Kinder Happy Hippo Biscuit. I love anything from Kinder, and their Hippo cookies are delicious. They have a nice crispy shell and are filled with sweet hazelnut cream.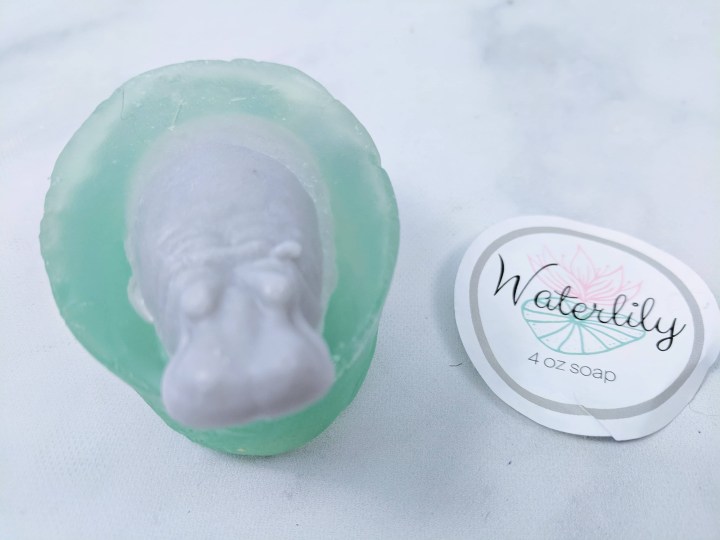 Waterlily Hippo Soap. This is another exclusive for this box and it's adorable!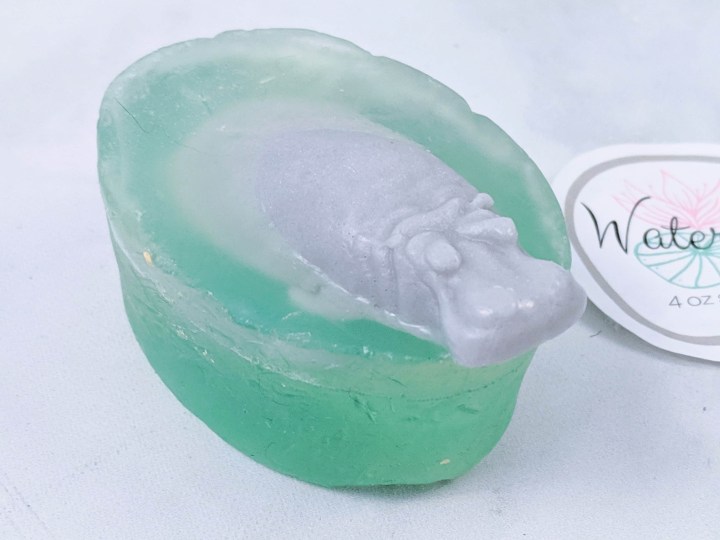 Look how cute it is and it smells like sweet green apple.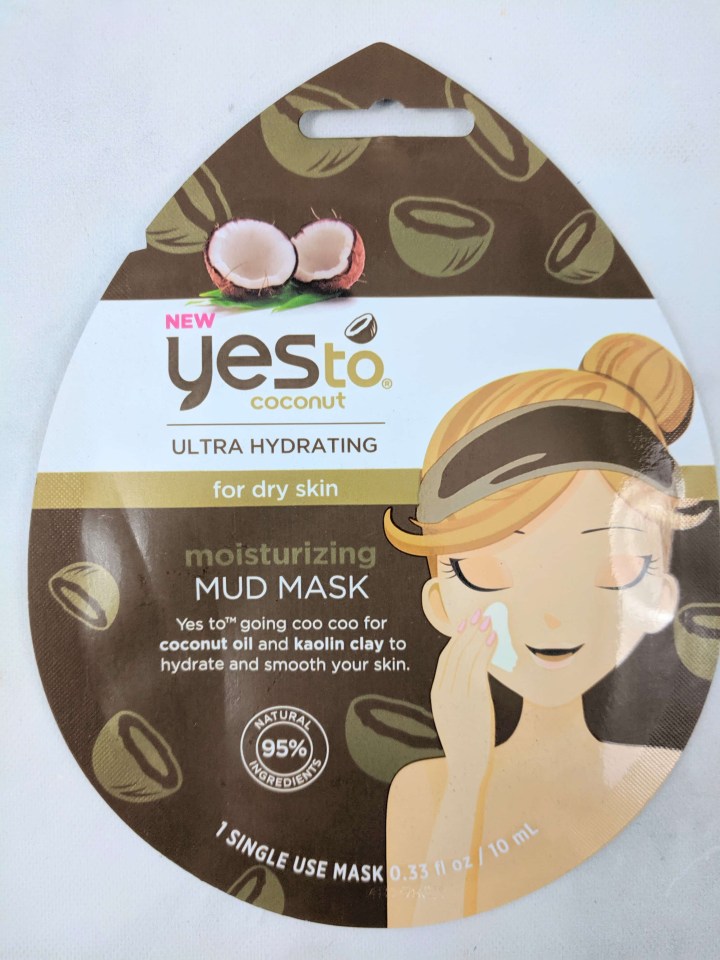 Yes to coconut – Moisturizing Mud Mask. I love face masks, it's such a simple way to relax with a book! I really like that it follows the overall theme of the box with the mud!

Another World Escapes box is a really fun self-care with a book subscription. I really enjoyed the overall theme that tied up all the items together to make a fun experience. The book was a fun and quick read, and the bath bomb was thoroughly enjoyed.
What did you think of this quarter's book and themed items from Another World Escapes?