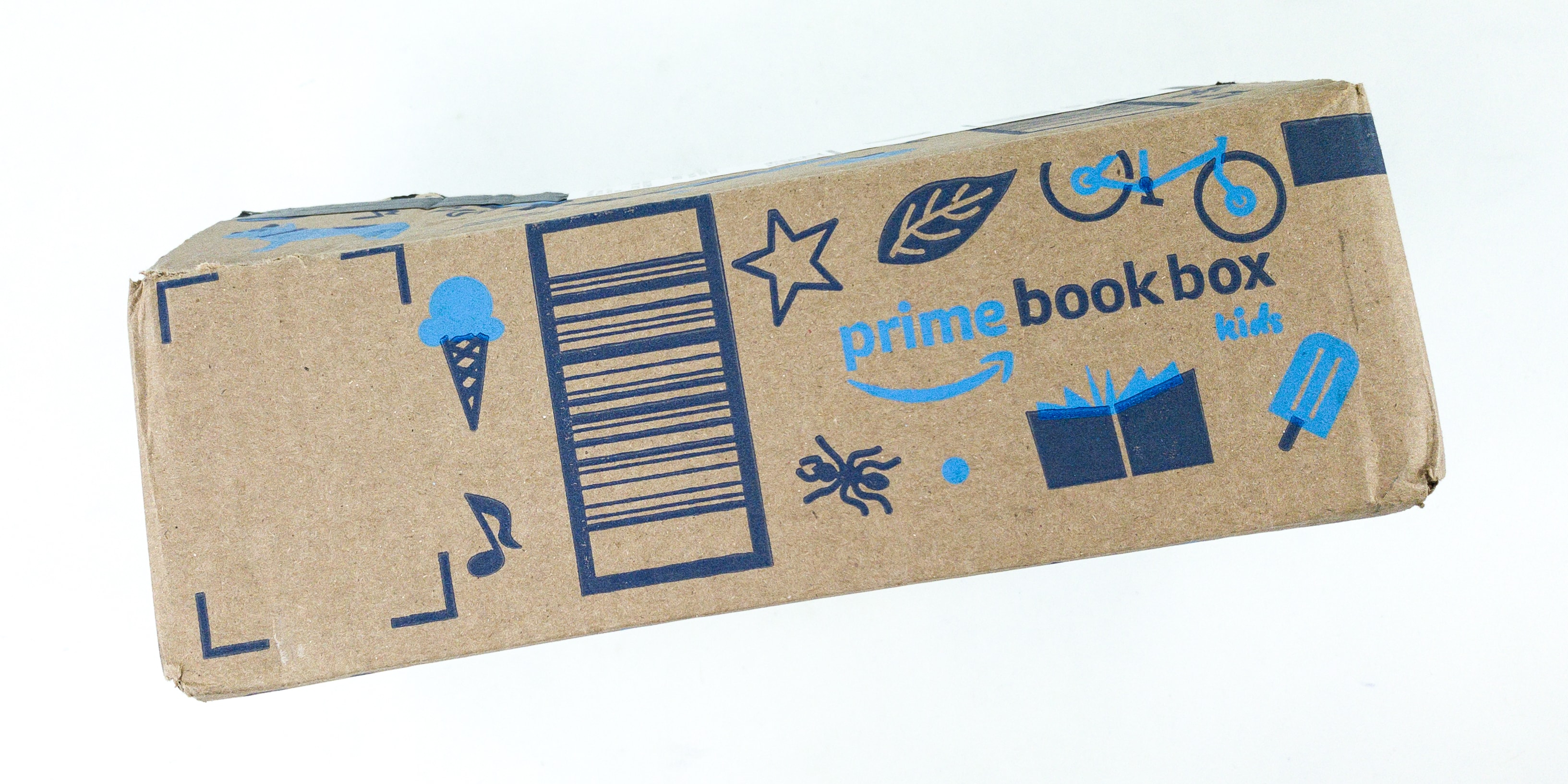 Amazon Prime Book Box for Kids is a subscription box that contains children's books perfectly matched to your reader's age. The box costs $19.99 and you can choose the frequency to receive your box every 1, 2, or 3 months.  This box is exclusively available for Amazon Prime members. If you're not an Amazon Prime member, start your FREE 30-day trial today.
Each box contains 2 hardcover children's books tailored to your reader's age (for ages 3-12), or 4 board books for kids 2 and younger. You can skip a box and change the frequency in Your Memberships & Subscriptions.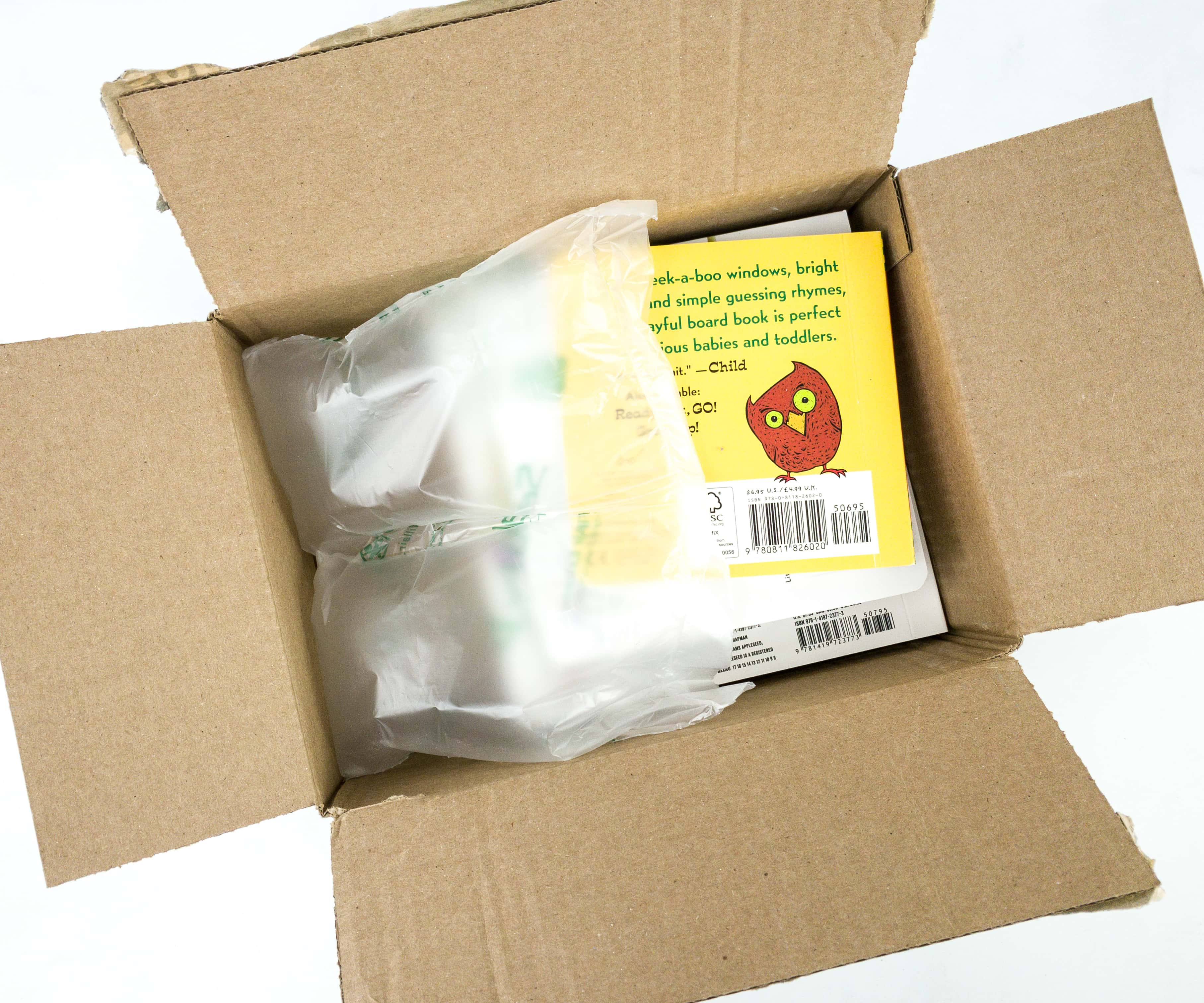 This month's box contains hardcover books for pre-schoolers ages 3-5.
Everything in this pack!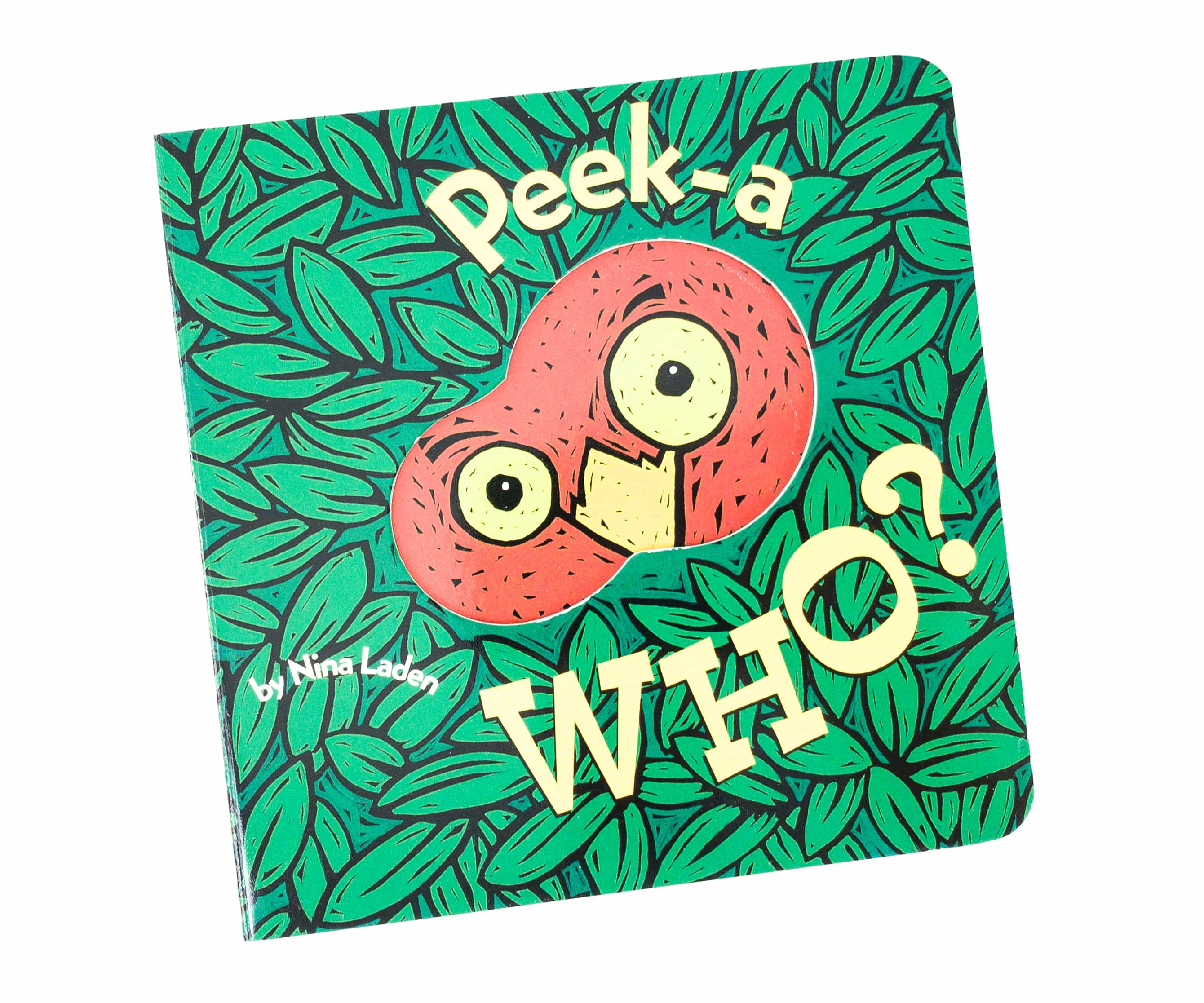 Peek-A-Who? by Nina Laden ($5.99)
"A board book that's become a staple for baby showers and first libraries, little ones love Nina Laden's simple rhyming text and peek a boo cutouts." Seira Wilson, Amazon Editor

Colorful pictures and simple rhyming texts help children guess what's peeking through the die cut windows in these two fun board books. The anticipation of what's hiding on the next page and the bright, engaging illustrations will keep youngsters guessing and giggling all the way to the suprise endings.
The book has some windows inside and it's full of bright colors and fun guessing rhymes!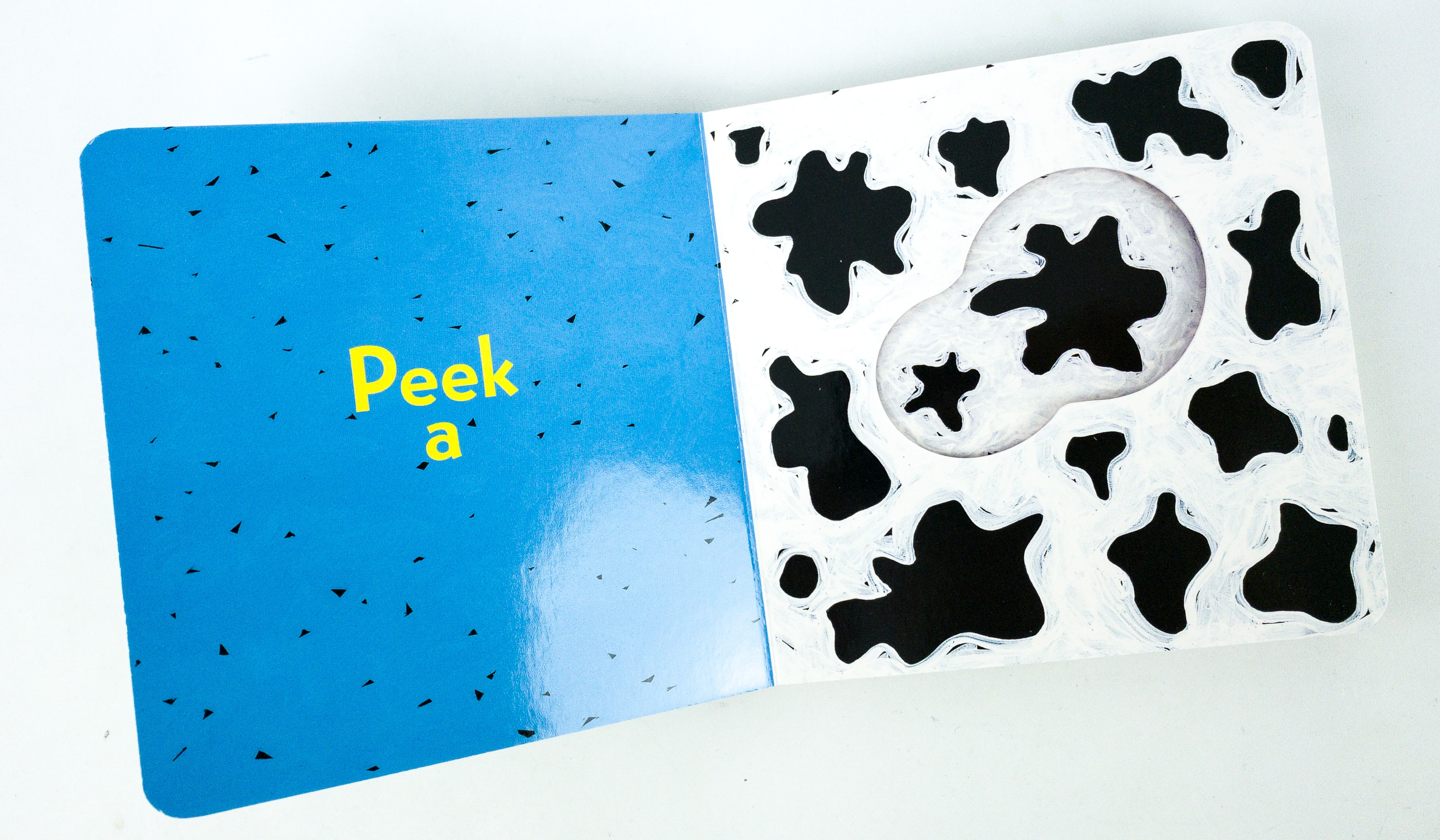 With each turn of the board page, kids need to guess what's next!
For this one, it's a cow that says moo!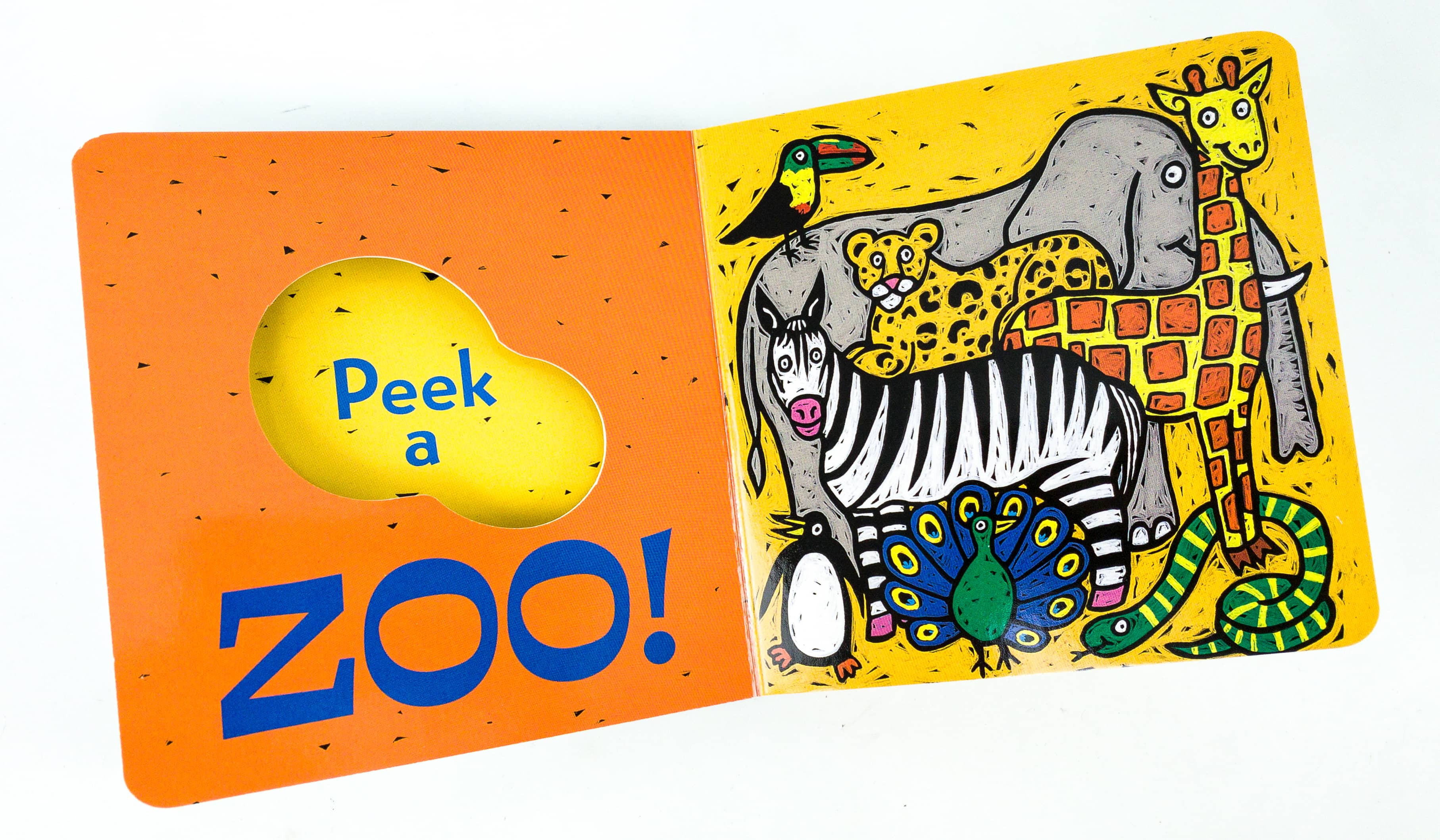 The text is simple and the illustrations are all wonderful and easily appreciated by kids!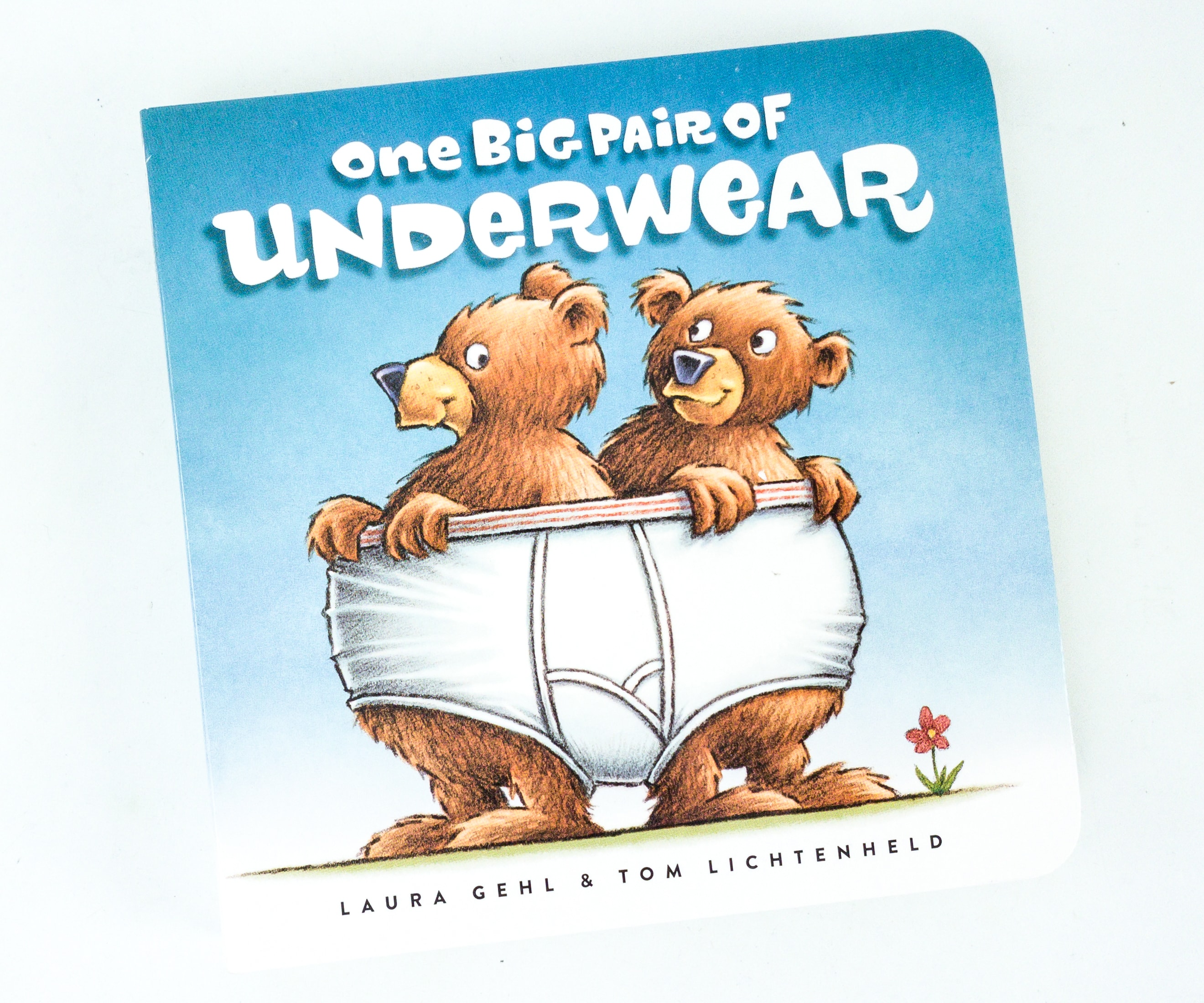 One Big Pair Of Underwear by Laura Gehl ($6.89)
"This is no potty training story, One Big Pair of Underwear is a fun little board book about sharing and counting." – Seira Wilson, Amazon Editor

Count and share with…underwear! Come along on a zany adventure with this Classic Board Book edition of One Big Pair of Underwear from New York Times bestselling illustrator Tom Lichtenheld!

What's one thing that two bears, three yaks, four goats, and six cats have in common?

They hate to share.

But look out—here comes a pack of twenty pigs ready to prove that sharing makes everything twice as fun!

This seriously silly Classic Board Book with artwork by the New York Times bestselling illustrator of Goodnight, Goodnight Construction Site irresistibly combines the concepts of counting and sharing.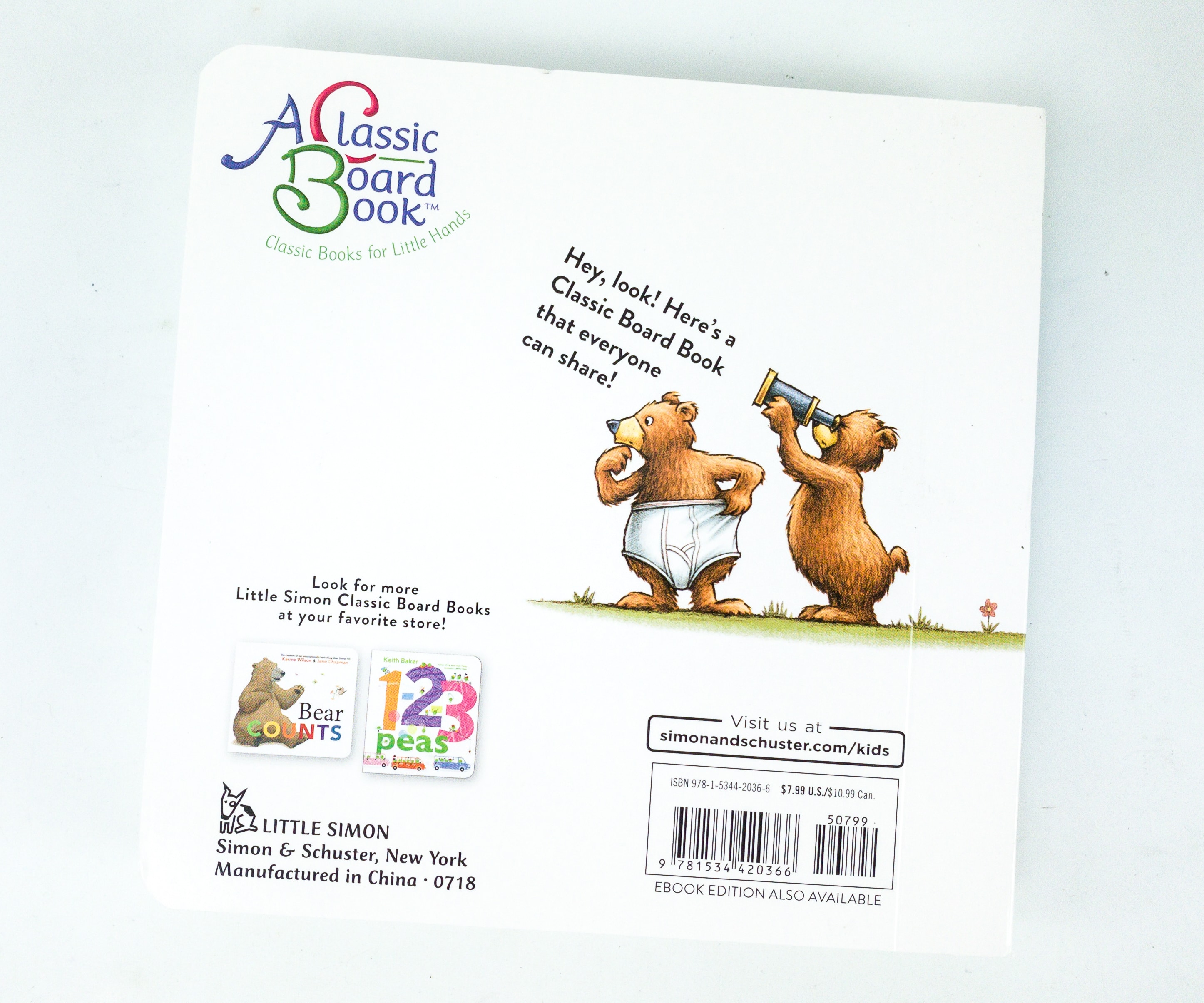 Like the main moral of the story, the book is great to share with others!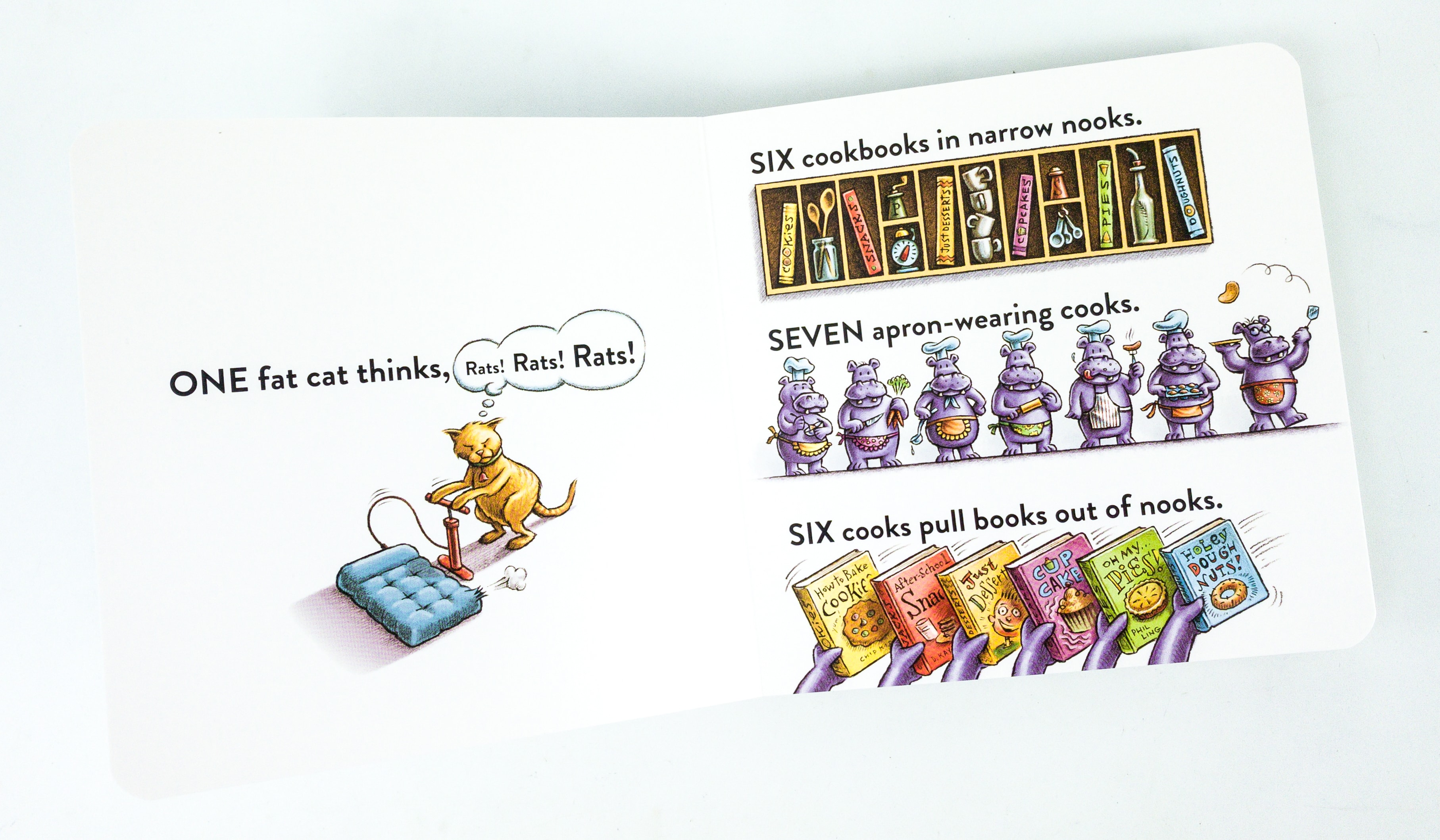 The illustrations are all colorful and hilariously designed. There are fun rhymes, making this book more fun when read aloud.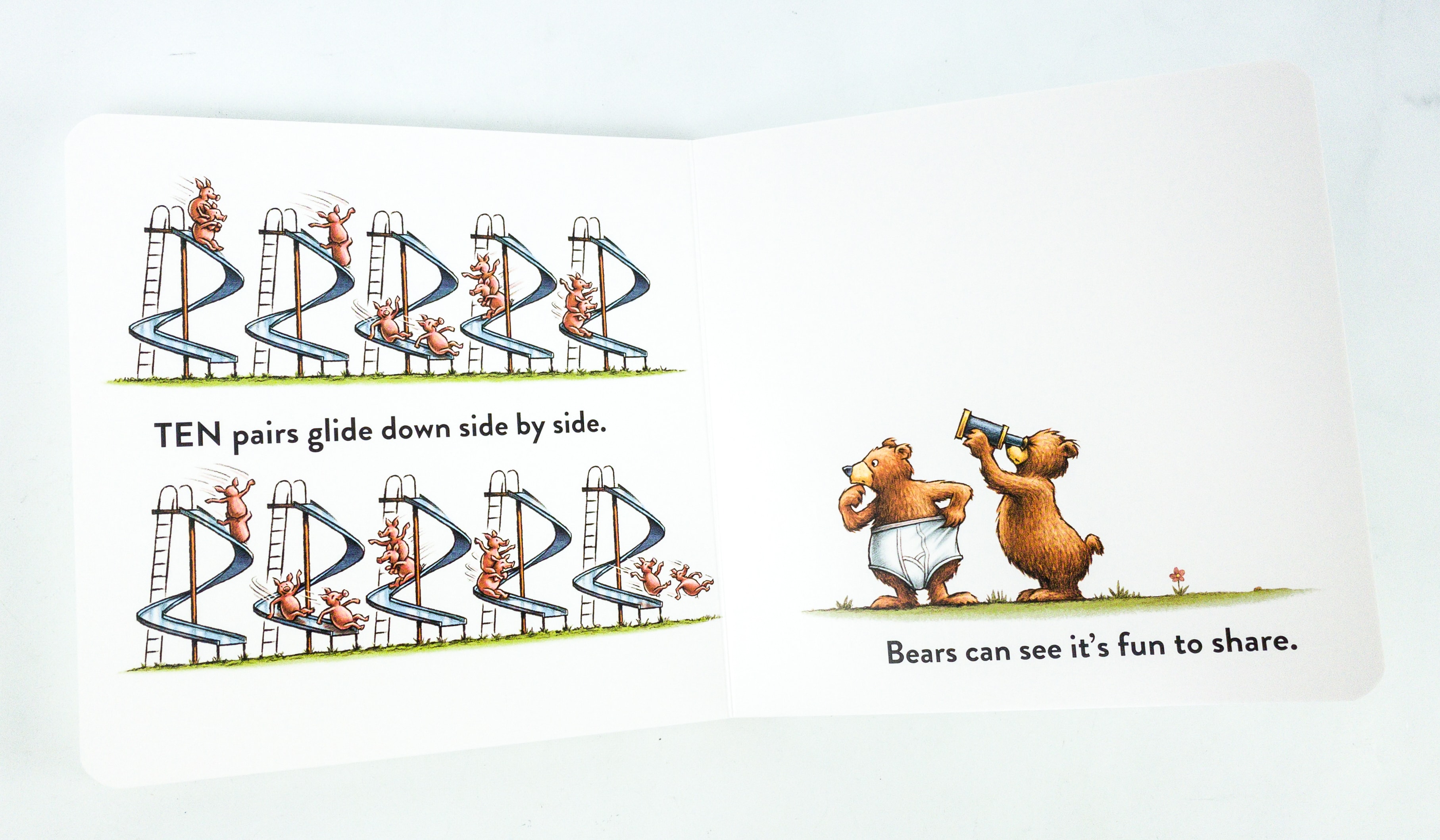 The book doesn't just teach about the importance of sharing, but counting too!
Vegetables In Underwear by Jared Chapman ($6.39)
"Veggies wearing undies is silly inspiration for little ones to join the underwear crowd. Great read-aloud fun!" – Seira Wilson, Amazon Editor
A bunch of friendly vegetables wear colorful underwear of all varieties—big, small, clean, dirty, serious, and funny—demonstrating for young ones the silliness and necessity of this item of clothing. The unexpectedness of vegetables in their unmentionables is enough to draw giggles, but the pride with which the "big kid" attire is flaunted in front of the baby carrots in diapers will tickle readers of all ages. With rhyming text that begs to be chanted aloud and art that looks good enough to eat, this vibrant story will encourage preschoolers to celebrate having left those diapers behind!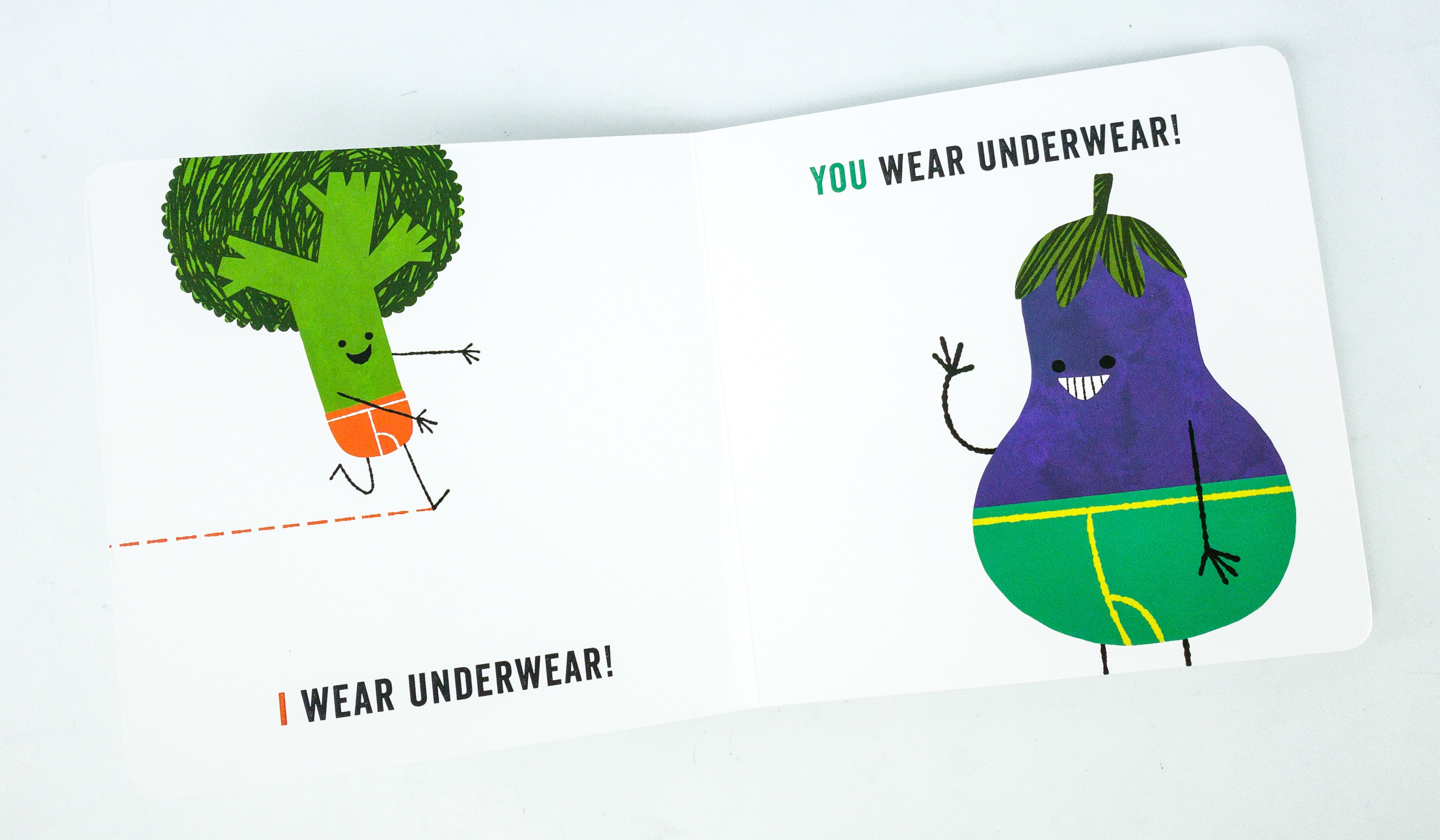 It's a fun and quirky book, it's not every day that you'll see veggies wearing underwear!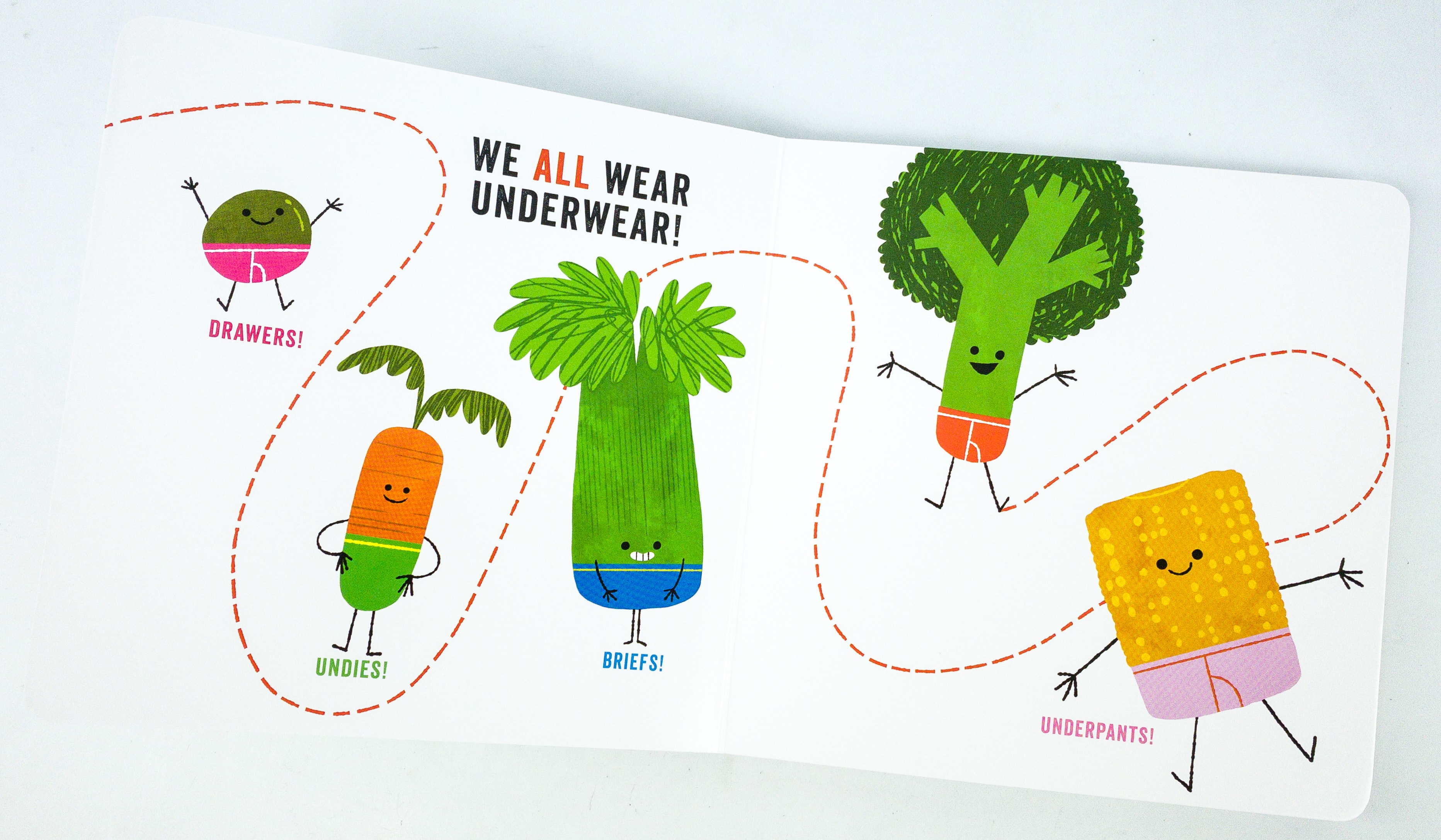 Each vegetable wears different underwear, and they seem very proud of it! Also, the kids will learn about the importance of this little piece of clothing, and feel proud that they already outgrew wearing diapers! The words in the book are perfect for read-aloud as well.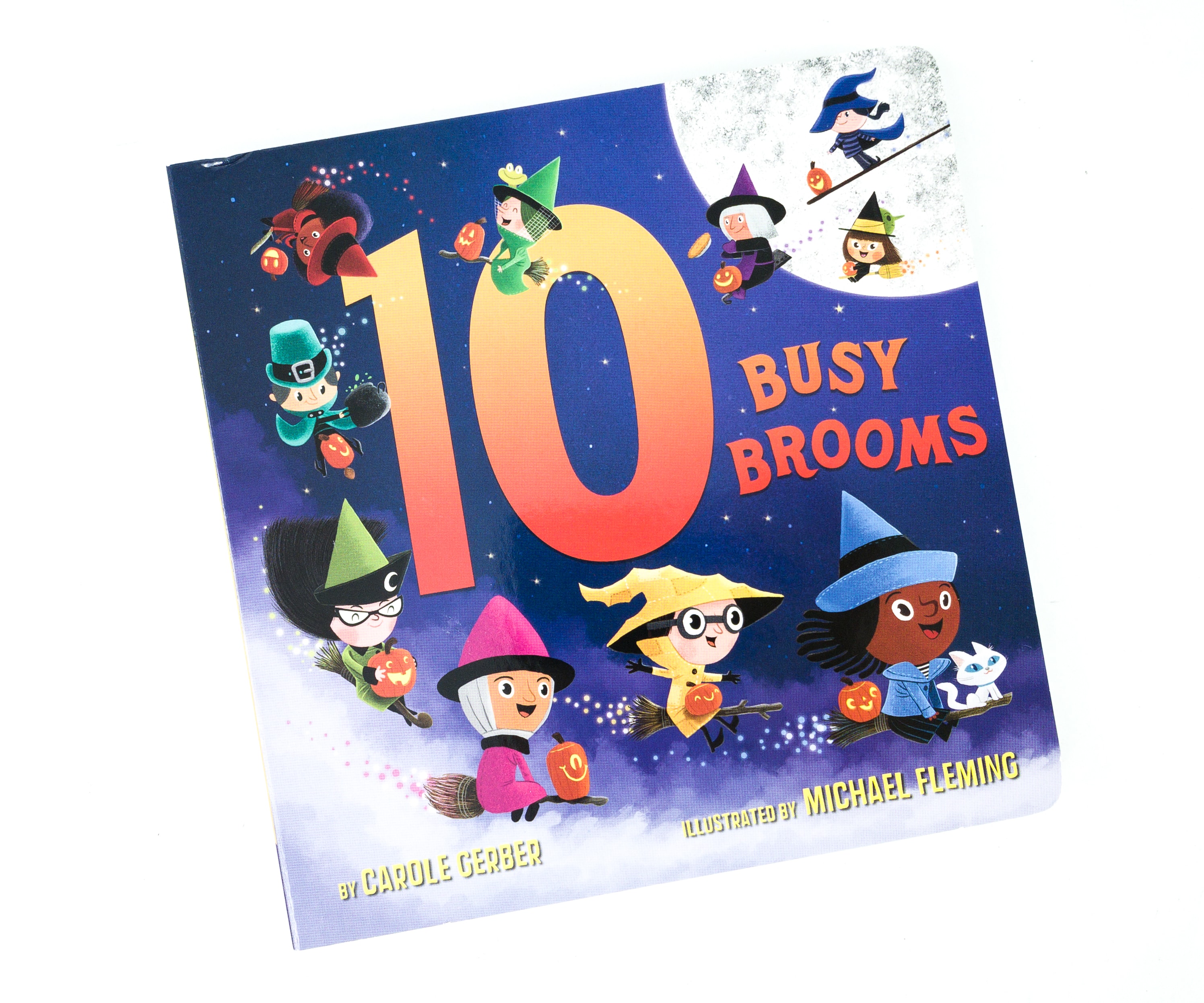 10 Busy Brooms by Carole Gerber ($7.18)
"Ten little witches combine a lesson in counting with colorful Halloween fun. " – Seira Wilson, Amazon Editor

Celebrate Halloween with this fun and festive counting board book, perfect for fans of Room on the Broom!

Young readers will want to fly the night sky with the ten little witches in this bright and adventurous Halloween story. Whether zooming past rattling skeletons, buzzing by pie-stealing mummies, or soaring over a werewolf with bad breath, this exciting group of witches and their high-flying Halloween adventures will have readers cheering! Plus, play a game of I Spy and find the cat and owl on every page!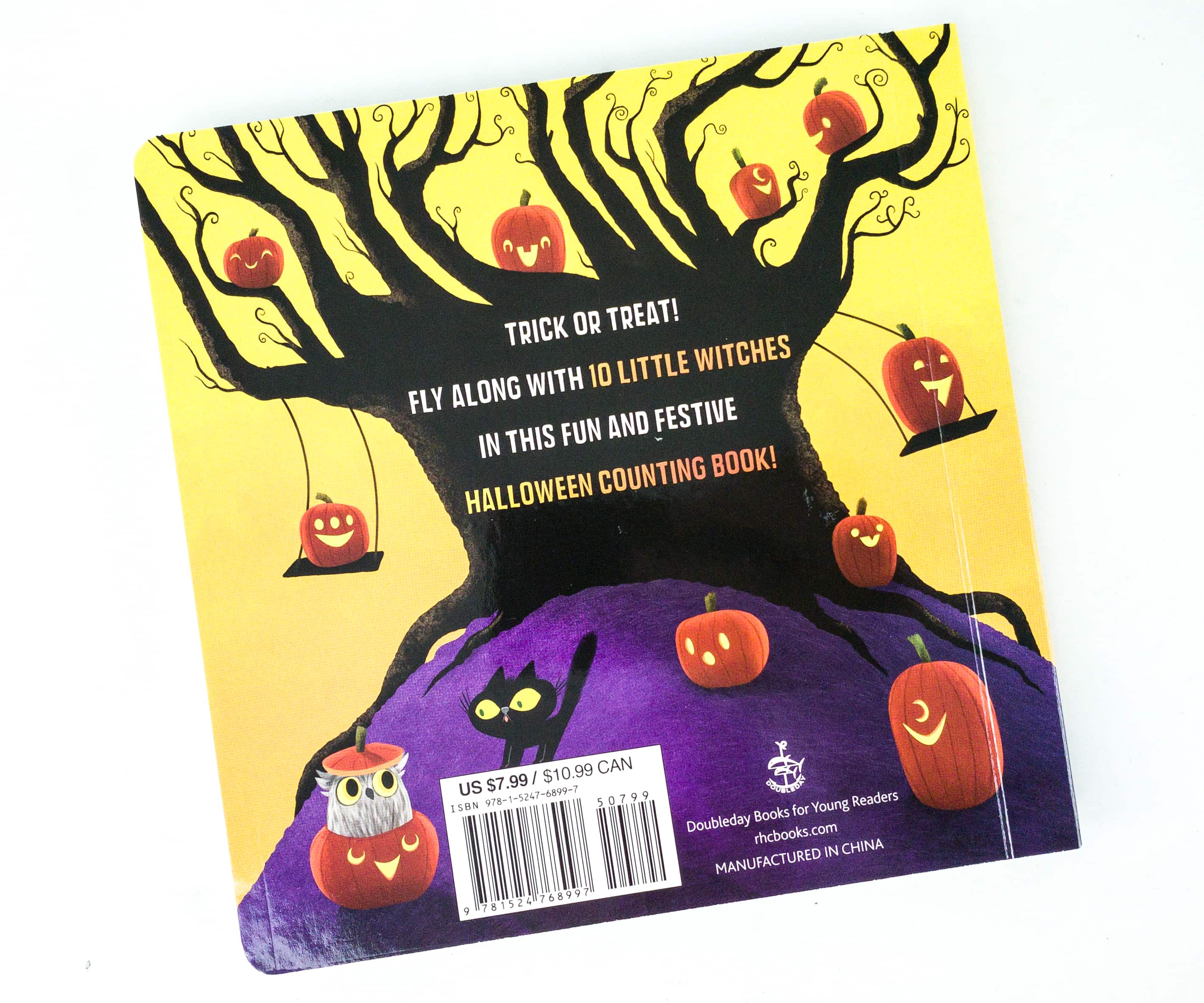 It's another counting book, but this time, it's Halloween-themed!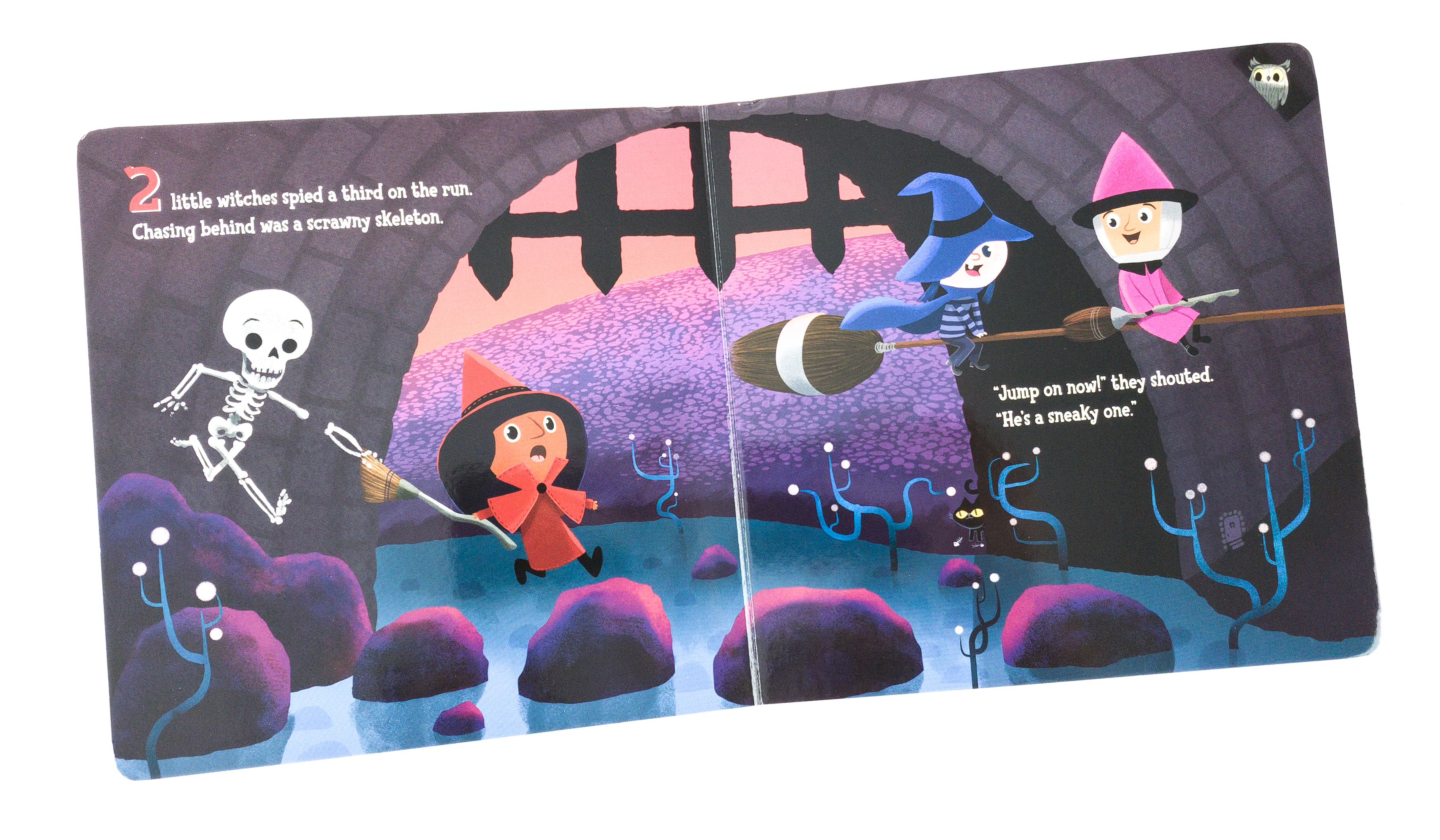 The vividly-colored illustrations are eye-catching. It's the perfect book for this season!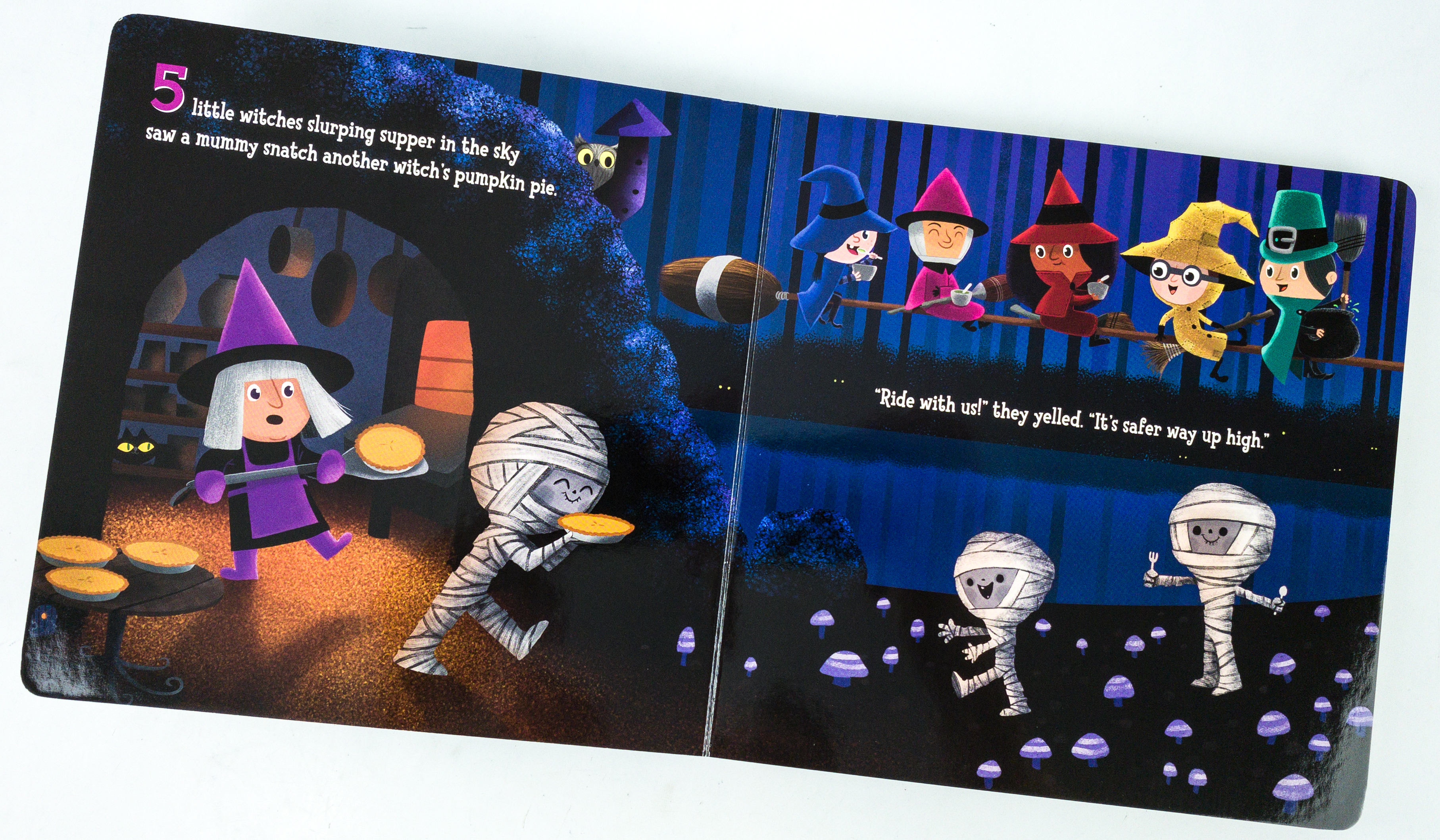 Aside from brooms, there is other Halloween-themed stuff that the kids will encounter and count, like the witches, and mummies! Instead of getting scared, my kids loved this book!
All the board books this month are precious to the kids! There aren't just funny tales, but it teaches the kids some important things too, like sharing and counting! The illustrations are colorful and fantastic as always, which also impresses the parents! This is really an awesome subscription that provides preschool books, and we're excited for more!
What do you think of the Amazon Prime Book Box Kids?