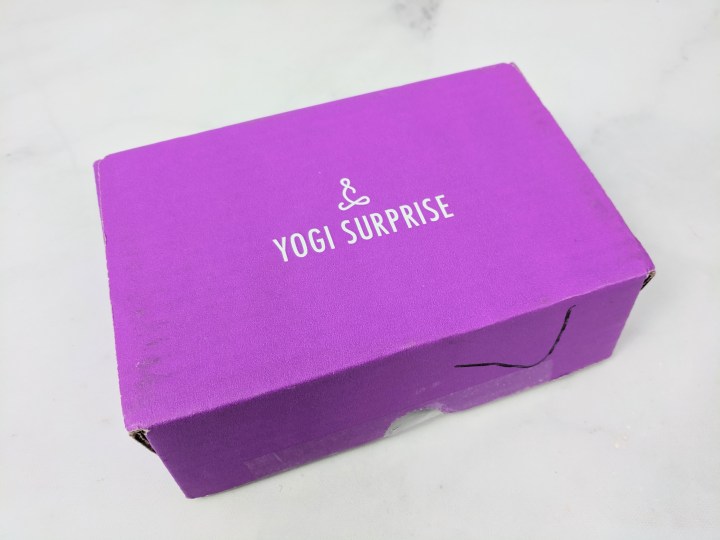 Yogi Surprise, in addition to its regular monthly lifestyle box, has a jewelry only subscription box. Every month you'll get handmade yoga-inspired jewelry pieces and 1 other item.
DEAL: Get 25% off your first box! Use coupon code HELLO25. OR Get 15% off every box for the life of your subscription with coupon code HELLOYOGI!
I love the simplicity of their purple box, and it brightens up my mailbox!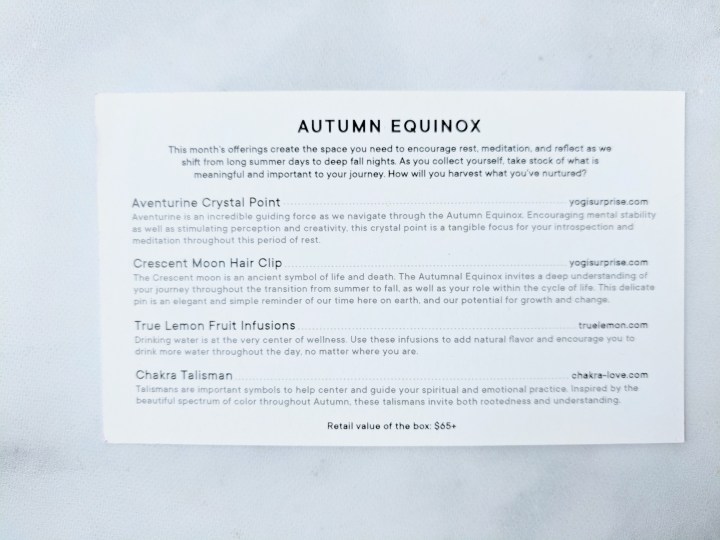 This month's theme is Autumn Equinox and the offerings with create the space we need to encourage rest and meditation.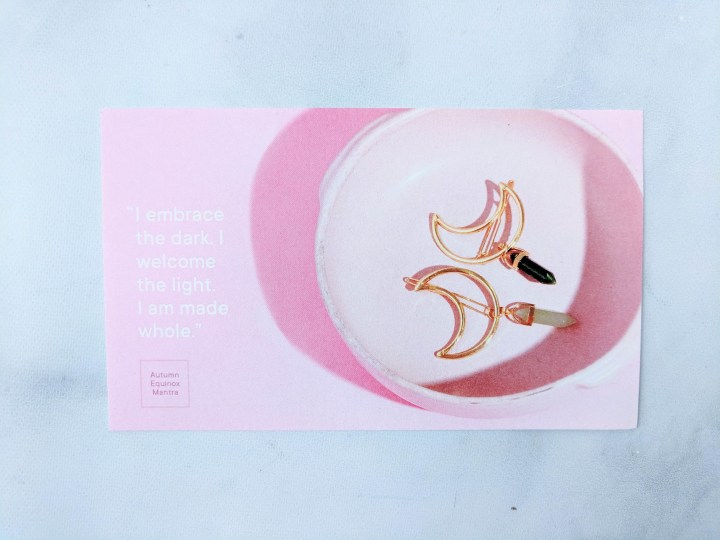 On the other side of the card, we have an Autumn Equinox Mantra.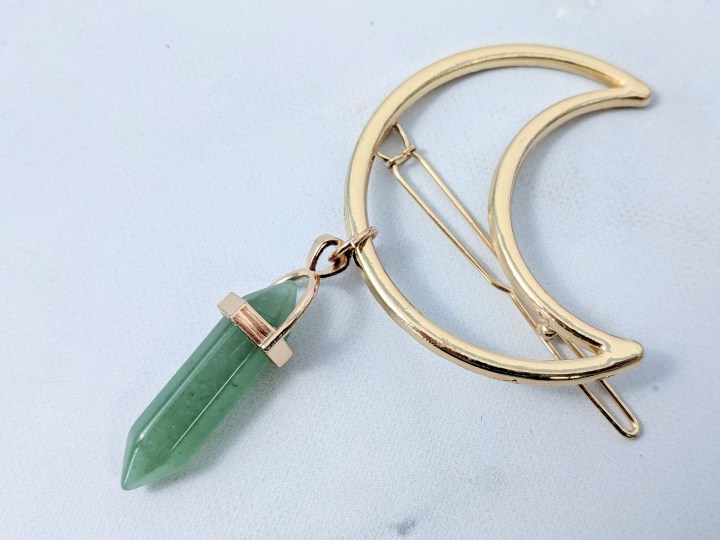 Aventurine Crystal Point and Crescent Moon Hair clip. The aventurine is a stone of good luck and will help you navigate through the Autumn Equinox. It also enhance creativity and motivation. The Crescent moon is lovely and easy to attach in my hair.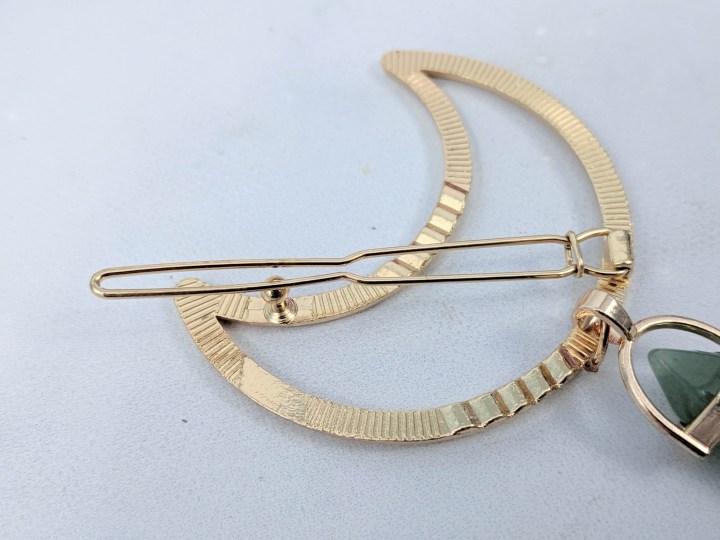 The back has grooves to make it easier to stay in the hair.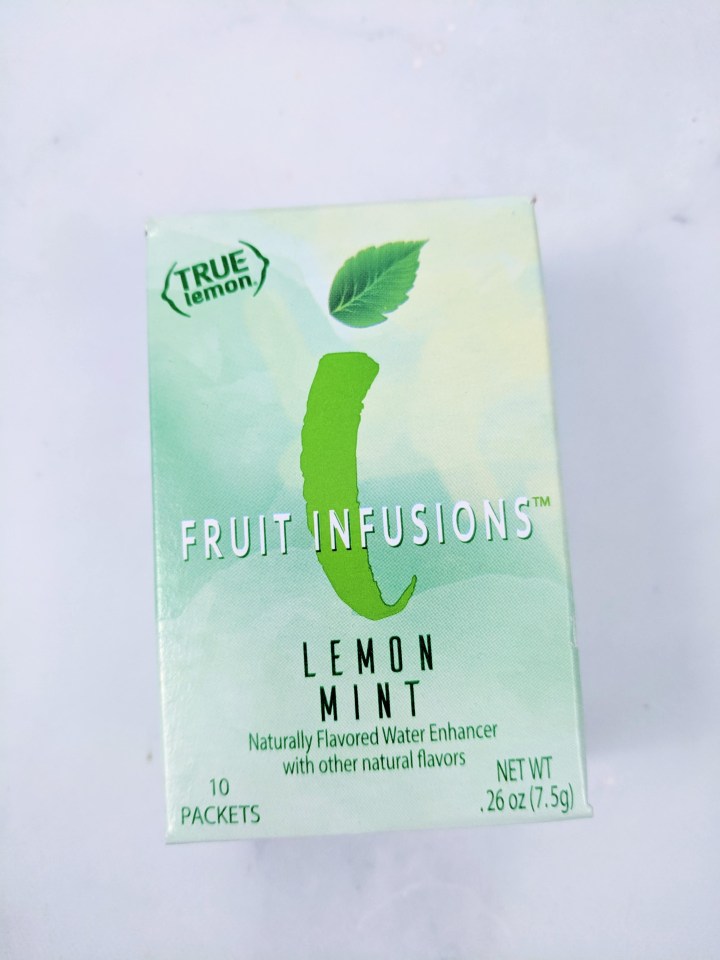 Fruit Infusions – Lemon Mint. This refreshing infusion contains no calories so you can enjoy your water without any guilt.
It comes in individual packets, so you can always have some with you when you don't feel like plain water. The taste is light, but quite tasty.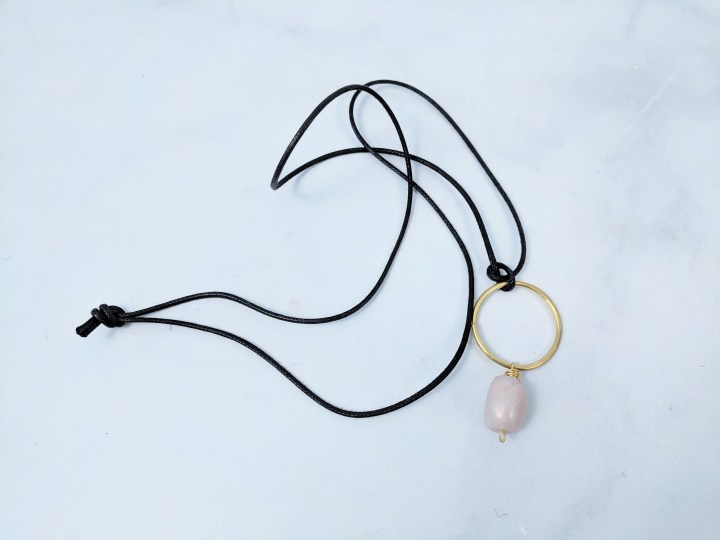 Chakra Talisman. This talisman was created with the spectrum of color throughout Autumn to invite both rootedness and understanding.
This talisman is a simple pink stone on golden and it'll look nice with turtleneck and other fall sweaters.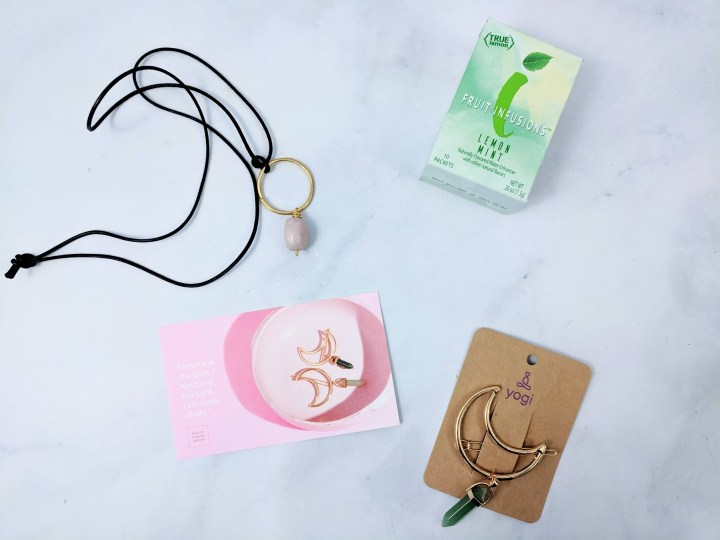 I really like this different approach to the jewelry box with the hair clip. The talisman is a nice stone, but I wish there would have been a description of the stone used. I really love the True Lemon Fruit Infusions, although I would have expected something like that in a spring or summer box, but I love how it tastes so I don't really mind.
What did you think of this month's Yogi Surprise Jewelry box?