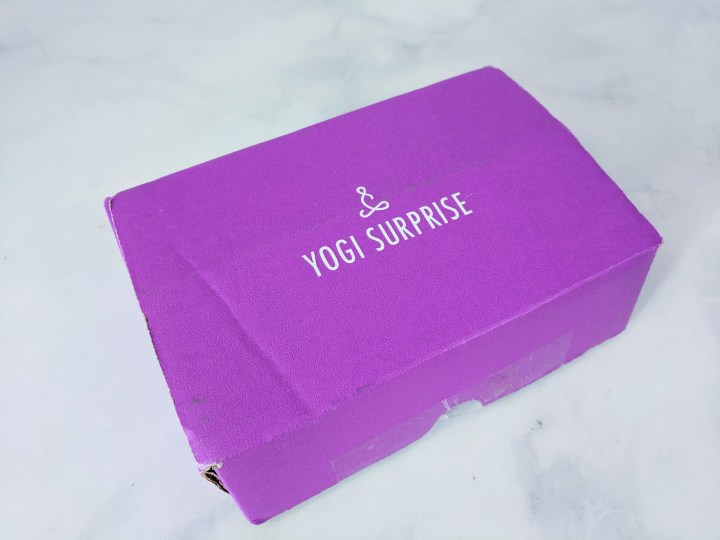 Yogi Surprise, in addition to its regular monthly lifestyle box, has a jewelry only subscription box. Every month you'll get handmade yoga-inspired jewelry pieces and 1 other item.
DEAL: Get 25% off your first box! Use coupon code HELLO25. OR Get 15% off every box for the life of your subscription with coupon code HELLOYOGI!
I love the simplicity of their purple box, and it brightens up my mailbox!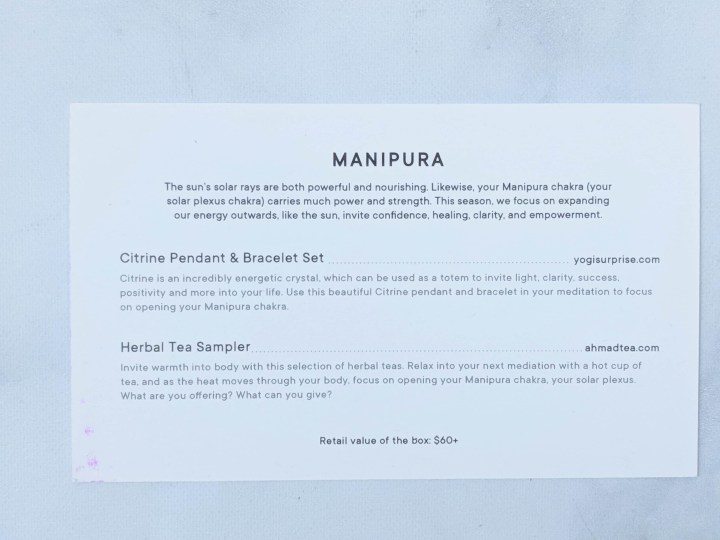 This month's theme is Manipura, the Sanskrit name for the solar plexus chakra. This month's offering will help focus on expanding our energy outwards, like the sun.
On the other side of the card, we have a Mantra to help us focus our thoughts on this chakra.
Citrine Pendant & Bracelet Set. Citrine is a stone strongly associated with the solar Plexus. It's a very powerful crystal when looking for successes and positivity in your life. It's a happy, welcoming and warm. stone.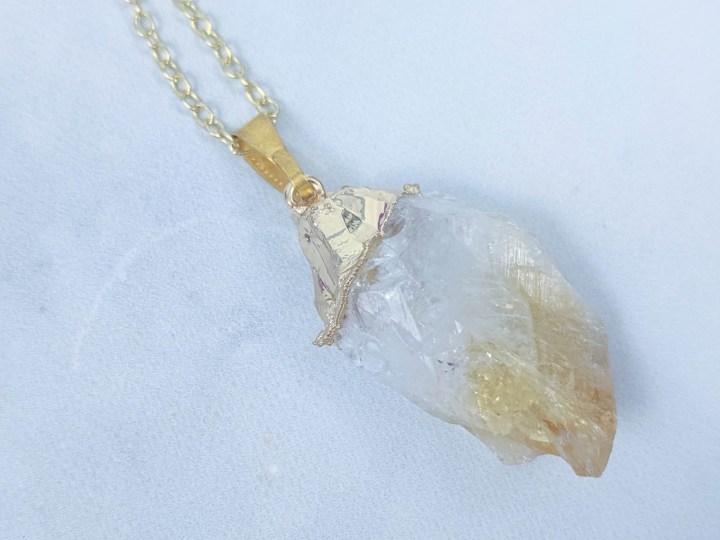 The top of the crystal is dipped in a golden colored metal and hangs on a 24″ gold colored chain. It's a very lightweight pendant.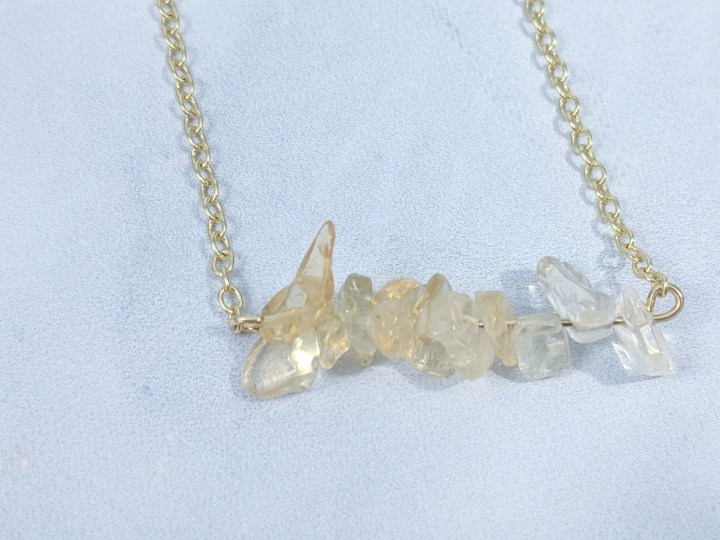 The bracelet is on the same chain as the pendant, but the little citrine pieces are tumbled and thread on a golden bar.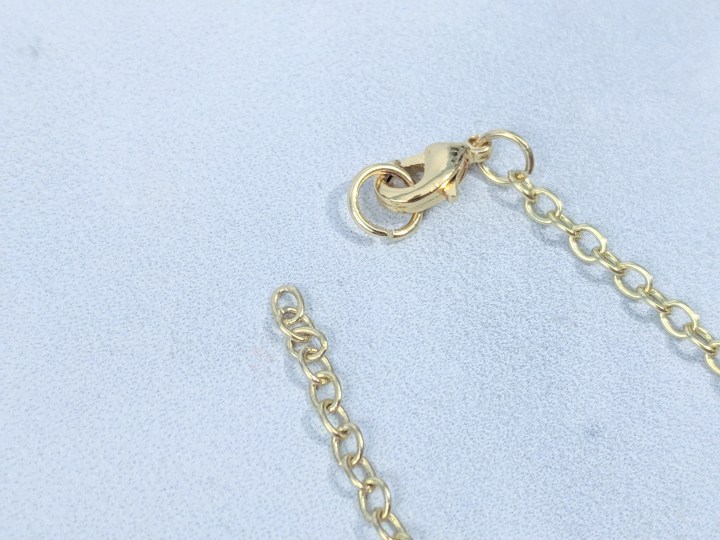 Sadly, out of the box, the chain was broken. I could easily fix it with a pair of jewelry plyers, but it made me worried about the quality of the chain used.
It's very cute on my wrist, even though the bar keeps sliding on the underside of my wrist when I move a bit.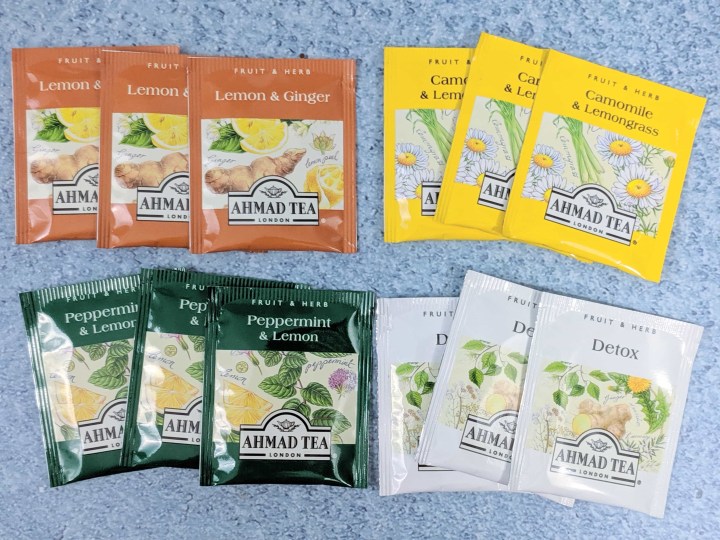 Herbal Tea Sampler – Ahamd Tea. This month's treat was an assortment of four different herbal teas : Lemon & Ginger, Camomile & Lemongrass, Peppermint & Lemon, Detox.
I really like the idea behind this Manipura themed box, but I was a bit disappointed by the quality of the golden chain used, seeing that my bracelet was already broken out of the box. I still love my new citrine pendant as it is a stone we don't see as often in a subscription box.
What did you think of this month's Yogi Surprise Jewelry box?