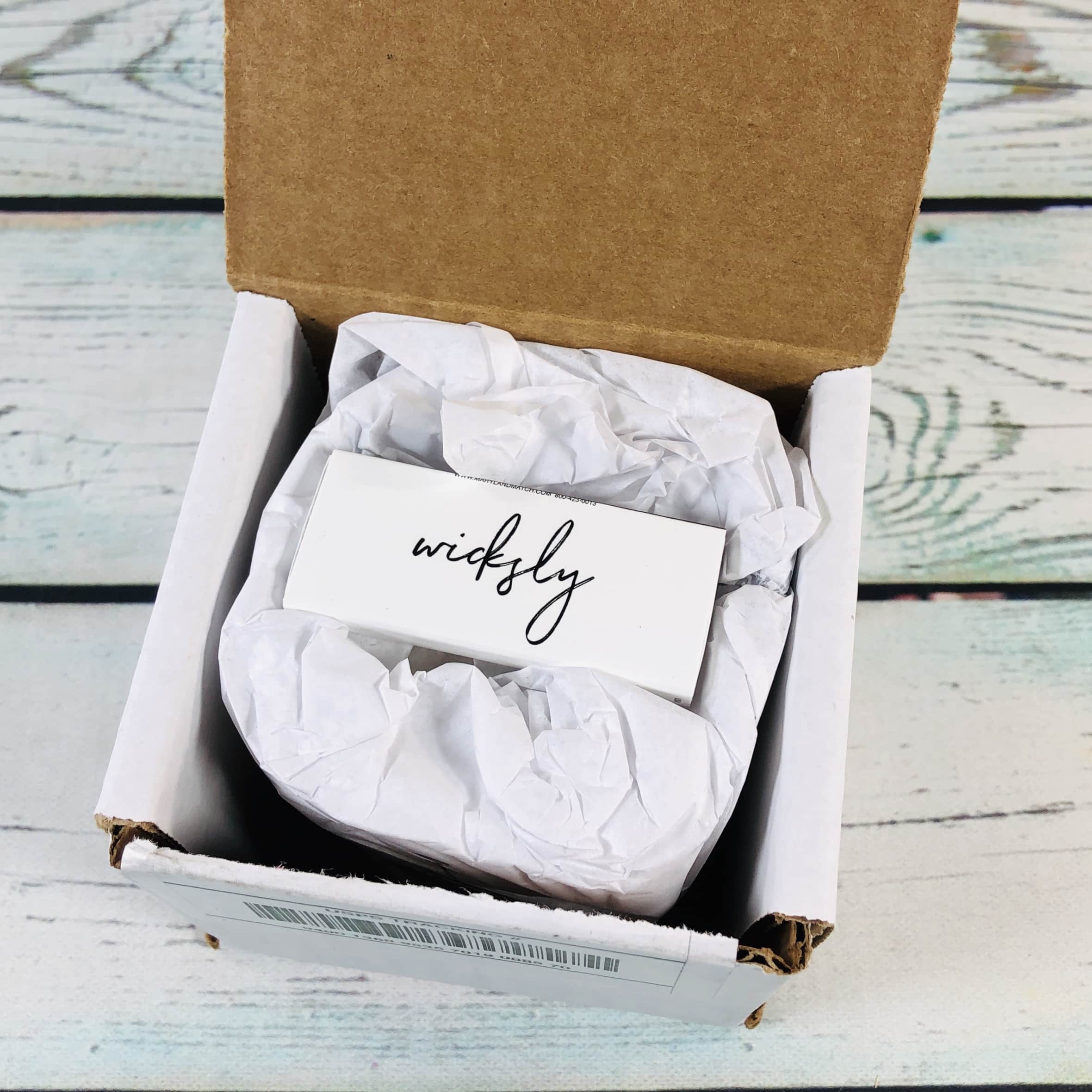 Wicksly is a monthly candle subscription whose motto is "Life's too short to not burn the good candle". Wicksly curates a luxury soy, hand-poured candle, specifically crafted for that month. Every candle is skillfully scented with the finest fragrance oils. The candles are delicately handmade with love in the USA and represent "simple perfection worthy of your home." What types of scents might you receive?
Each scent is suited to the month in which we send the candle to you. Think clean fresh scents in spring, breezy garden scents in the summer, spicy autumnal scents in the fall and warmth and cosiness in the winter.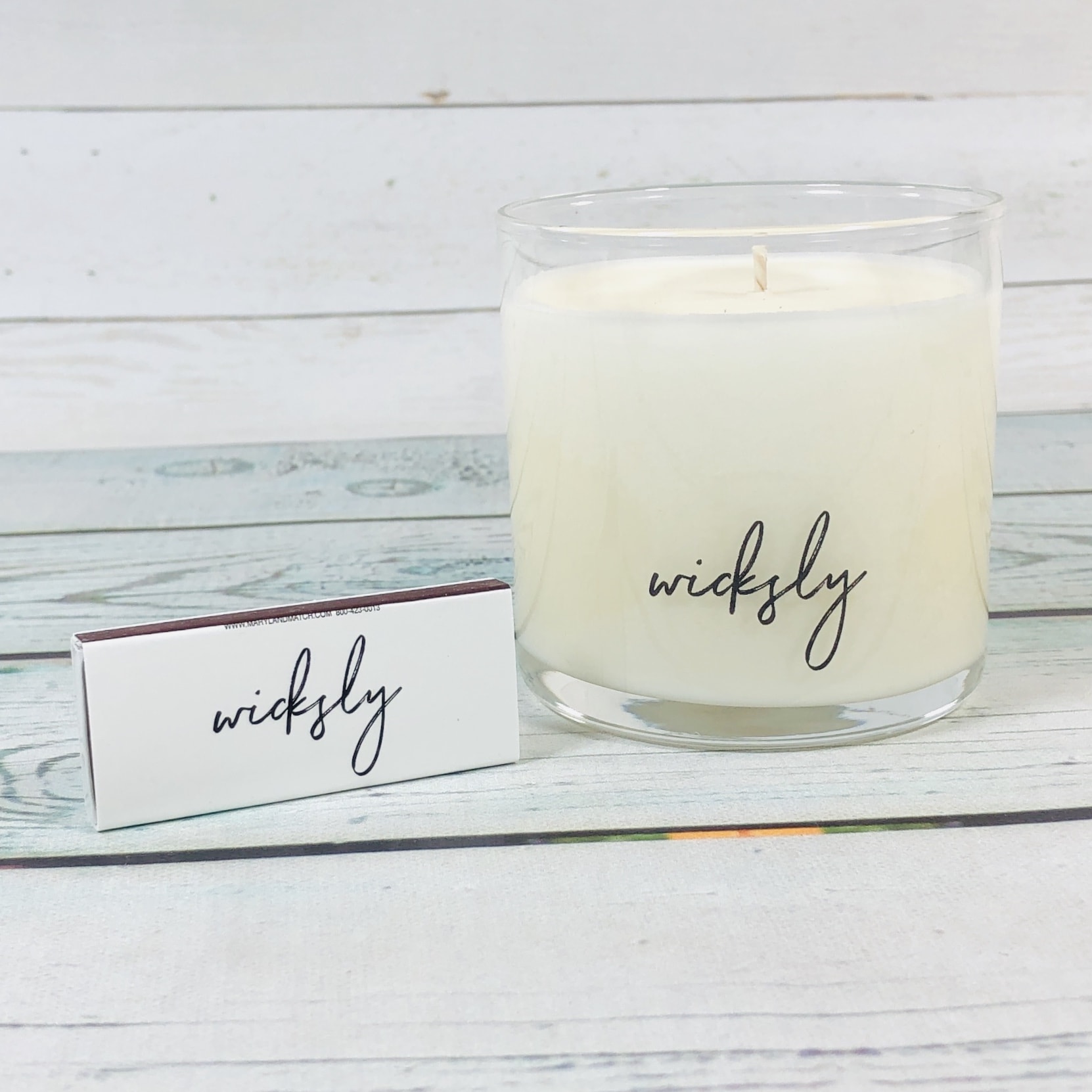 The candle was shipped in a plain white box and inside I found it wrapped in Wicksly branded paper.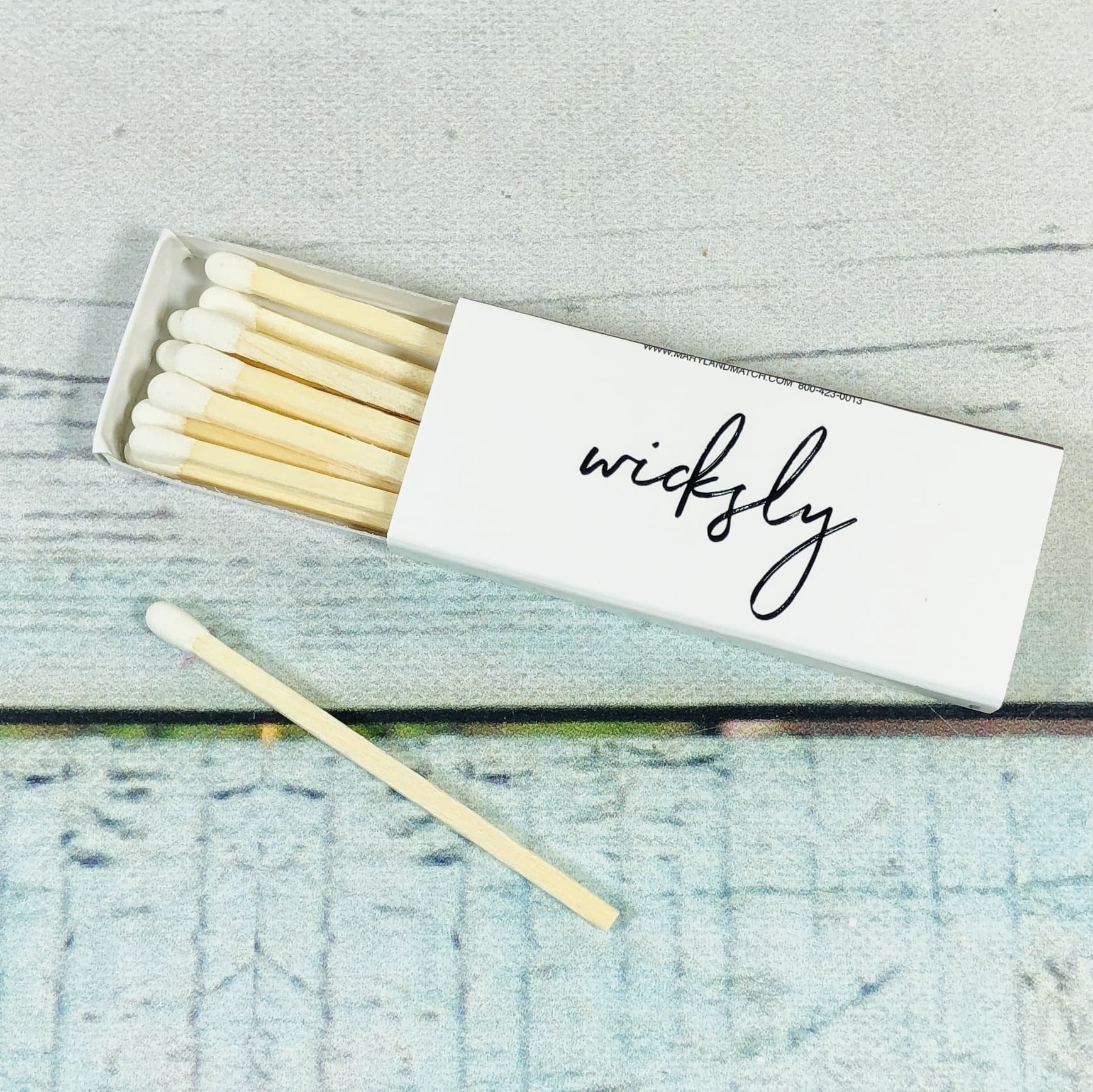 I also found a small box of matches so I could light my candle without having to search for little fire starters.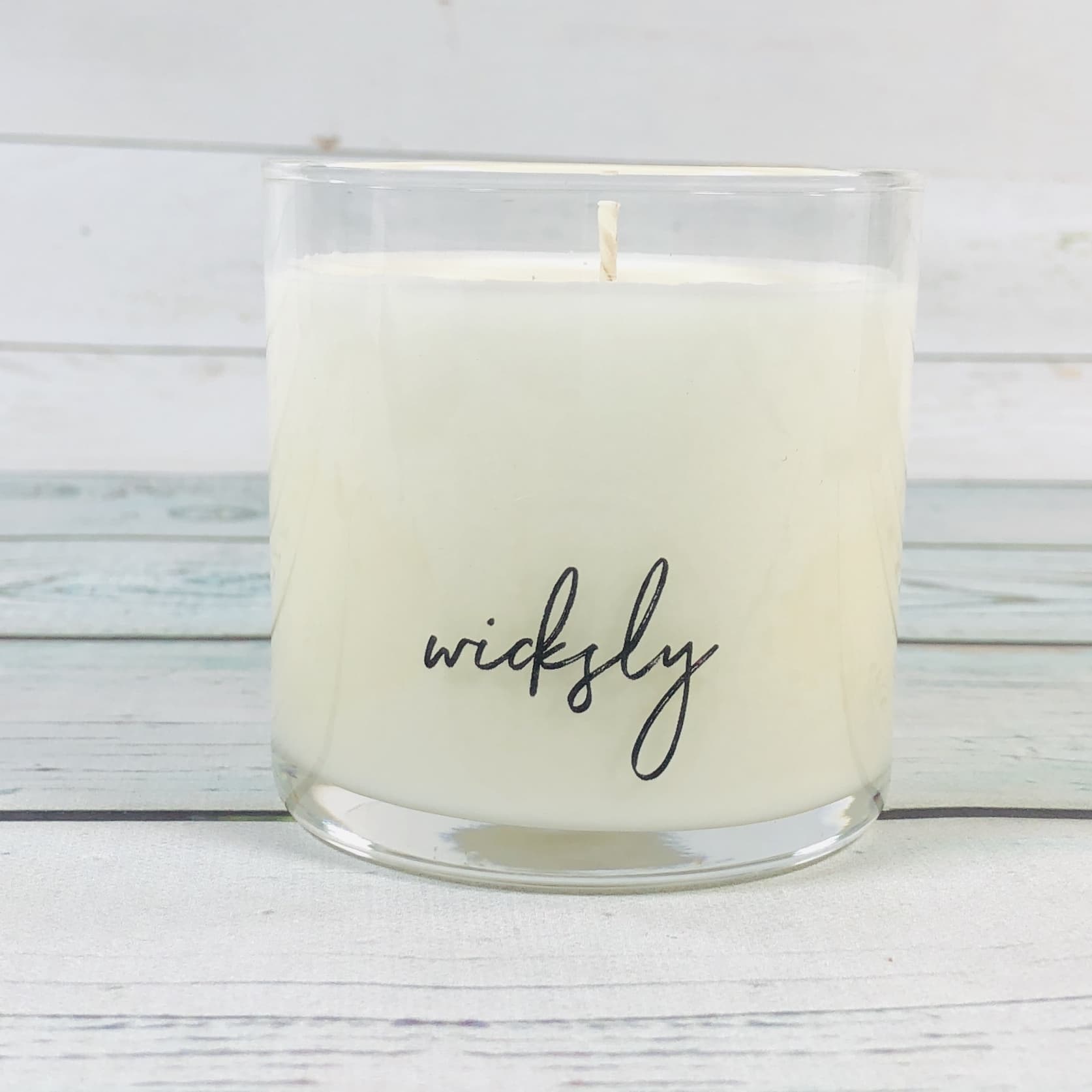 The candles are always in clear glass jars with the Wicksly logo on the front. They fit into any design scheme.
The back listed the candle scent, which for September is Campfire Memories. I think it smells like pine trees with the barest hint of smoke. I liked it better when cold, I couldn't really smell it much while it was burning.
The candles are made of soy wax and should burn for around 40 hours.
I am ready for all of the fall scents and Wicksly has started me off on the right foot! I think Wicksly candles are very tame compared to others but those who are sensitive to strong scents may enjoy this brand. It is my daughter's favorite brand of candle and I like the simpleness of the jar and labels.
Are you getting this box too? What scent do you wish Wicksly would send?