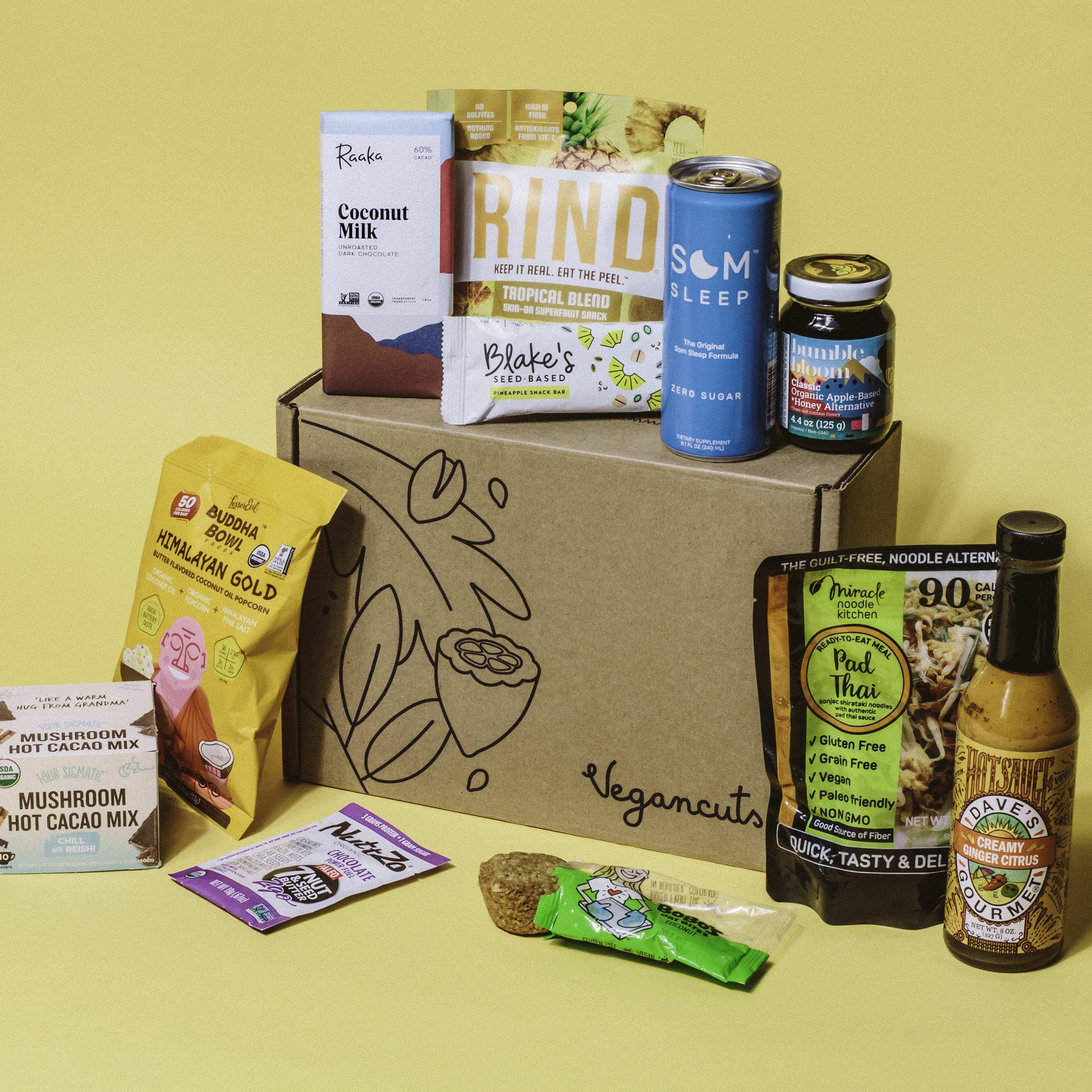 We have the full spoilers for the September 2019 Vegancuts Snack Box!
September Snack Box: Back to School Staples
I've packed this box to the brim with back-to-school staples that are essential for vegans of any age. Inside you'll find school-bound selections like Earnest Eats Superfood Oatmeal Cups, energy-packed Frooze Balls, and on-the-go miso soup from Tsubi Soup that's ready in an instant. I've also got a new flavor from a fan-favorite company, Vegan Rob's: their new and fun-flavored puff! Snacking is in session with the September Box.
DEAL: Use the coupon code hellosub to get $5 off your first box on any Vegancuts subscription!   It can only be used once per customer, but it can be used on multiple subscriptions at once so long as they are in the same transaction
Boxes will include:
Back to Nature Mini Chocolate Chip Cookies
2Fit Brands Vanilla Crunch OR Chocolate Peanut Butter Protein Bar
Frooze Balls Salted Caramel OR Chocolate Truffle OR Berry Brownie Nut Butter Frooze Balls
Clekraut VIP Free Product Coupon
Tsubi Miso Soup with Spinach, Crunchy Cabbage, & Carrots
True Lemon Strawberry Lemon Fruit Infusions (full box!)
Vegan Robs Spinach Puffs OR Tumeric Puffs
World Peas Fiery Hot Peatos
Nongshim Soon Veggie Noodle Cup
Earnest Eats Superfood Oatmeal Cups Maple + Almond + Cinnamon OR Apple + Cinnamon + Flax
JanaBanana Peanut Butter Bar
What do you think of this month's Vegancuts Snack Box Spoilers?