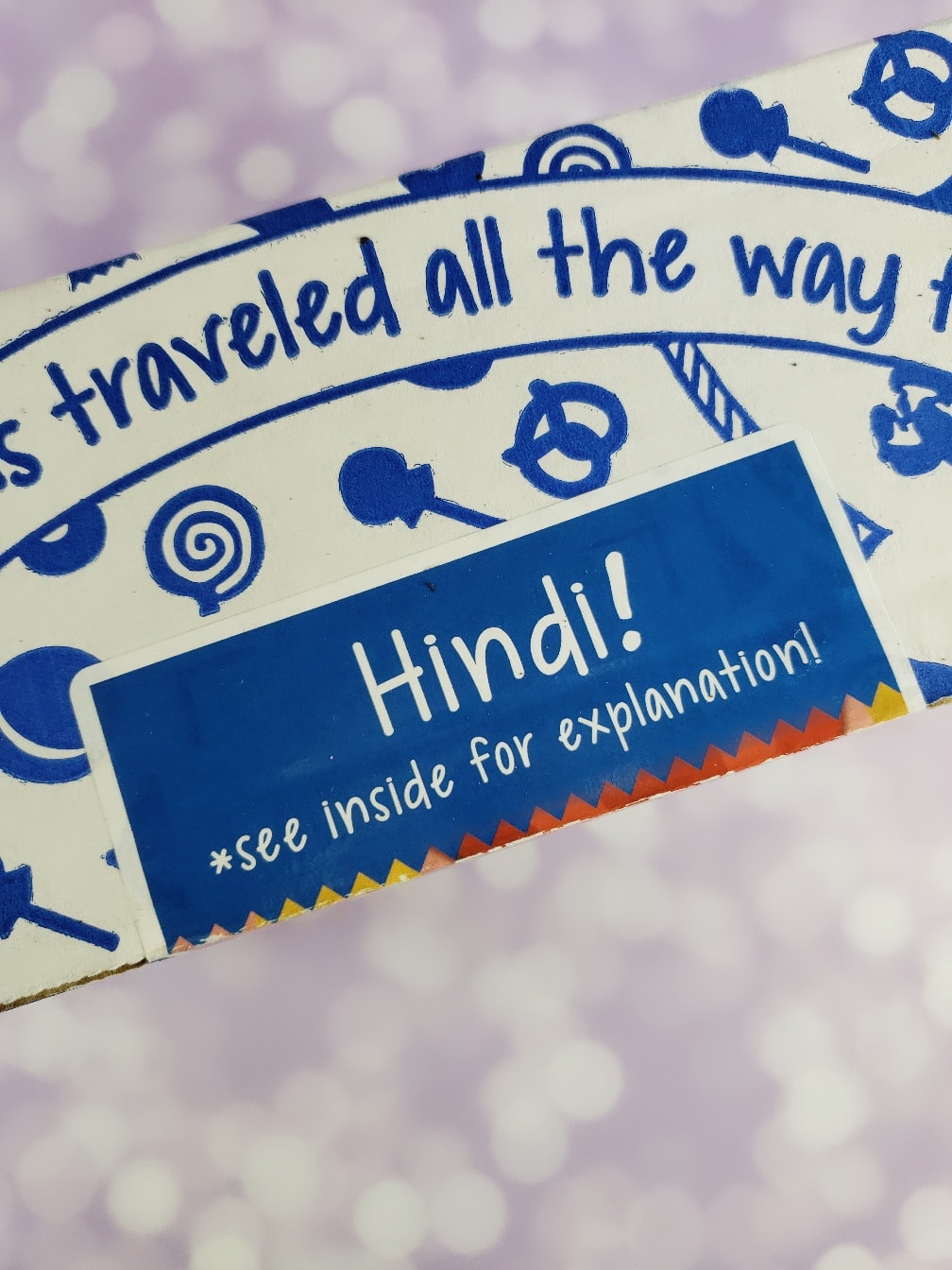 Universal Yums is a monthly international snack subscription box. Every month, you'll take a trip to a new country and munch on brand new exciting snacks. There are three sizes of box, the Yum ($14), the Yum Yum ($25), and the Super Yum Box($39). This is the Yum Yum box, and it's a fun subscription that we get a kick out of each and every month.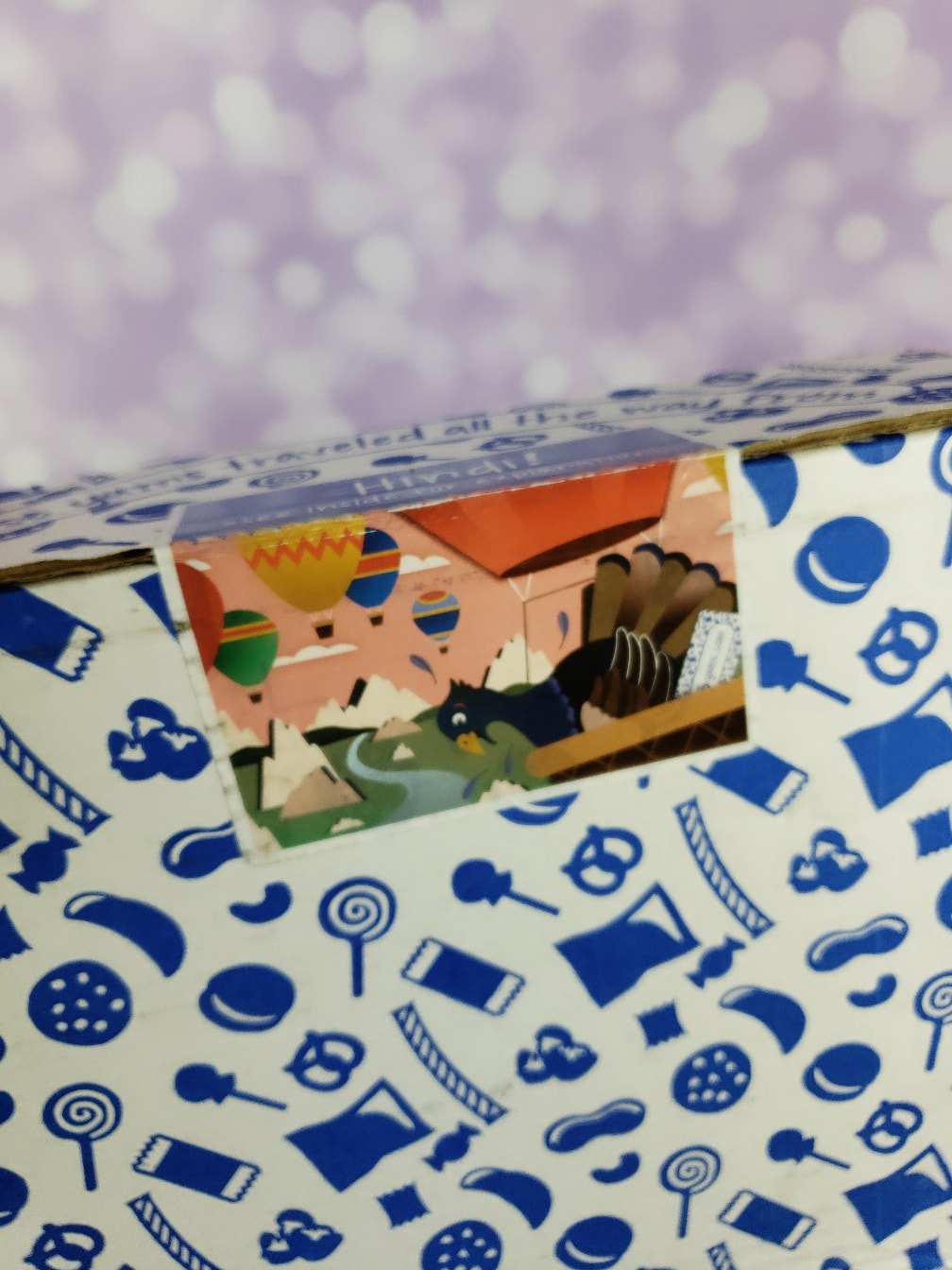 DEAL:  Get $5 off your first month or a FREE box with an annual plan when you sign up for a Super Yum Box subscription! No coupon code needed, just use this link to sign up!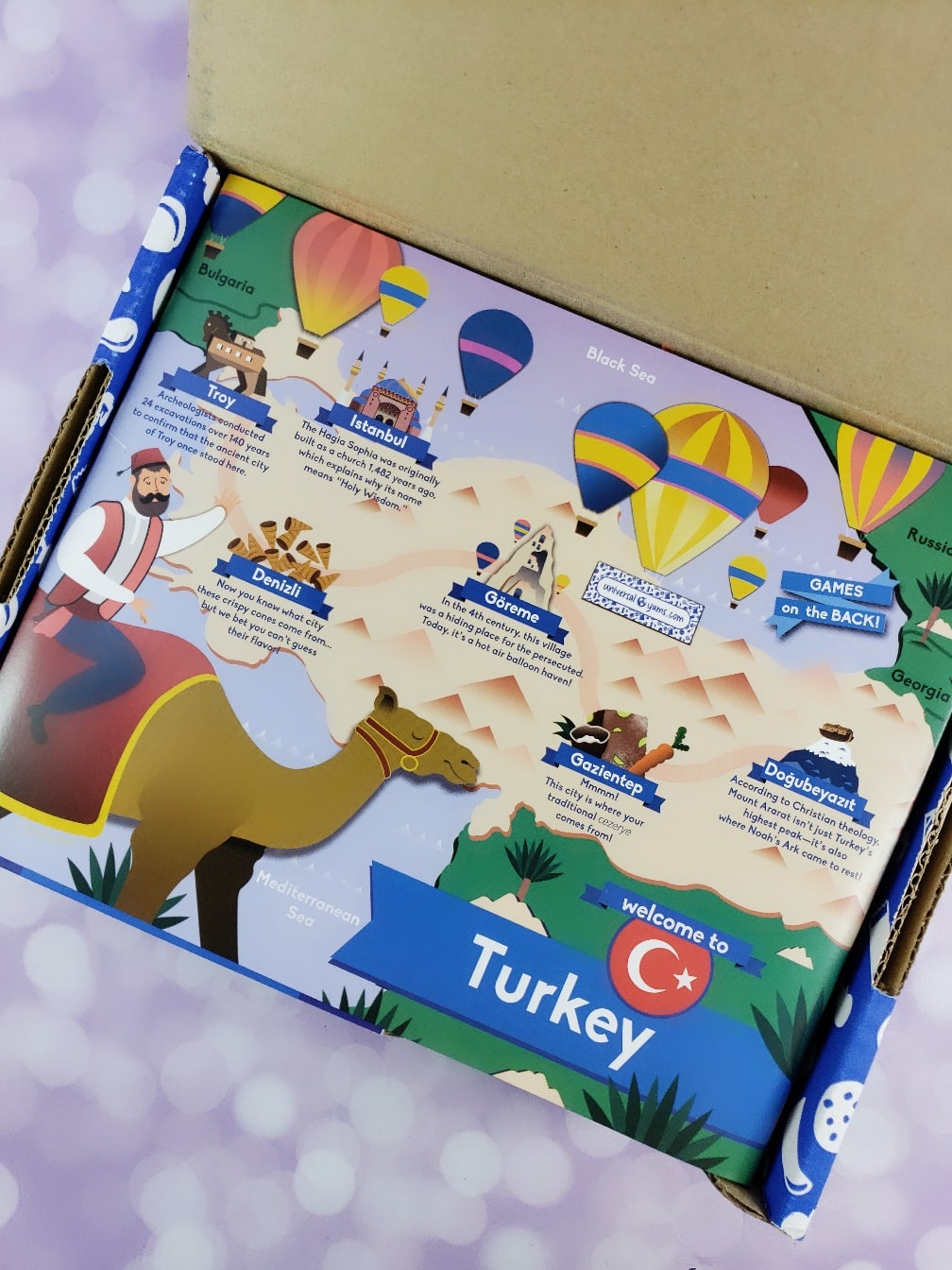 This month, the yums we received are from Turkey!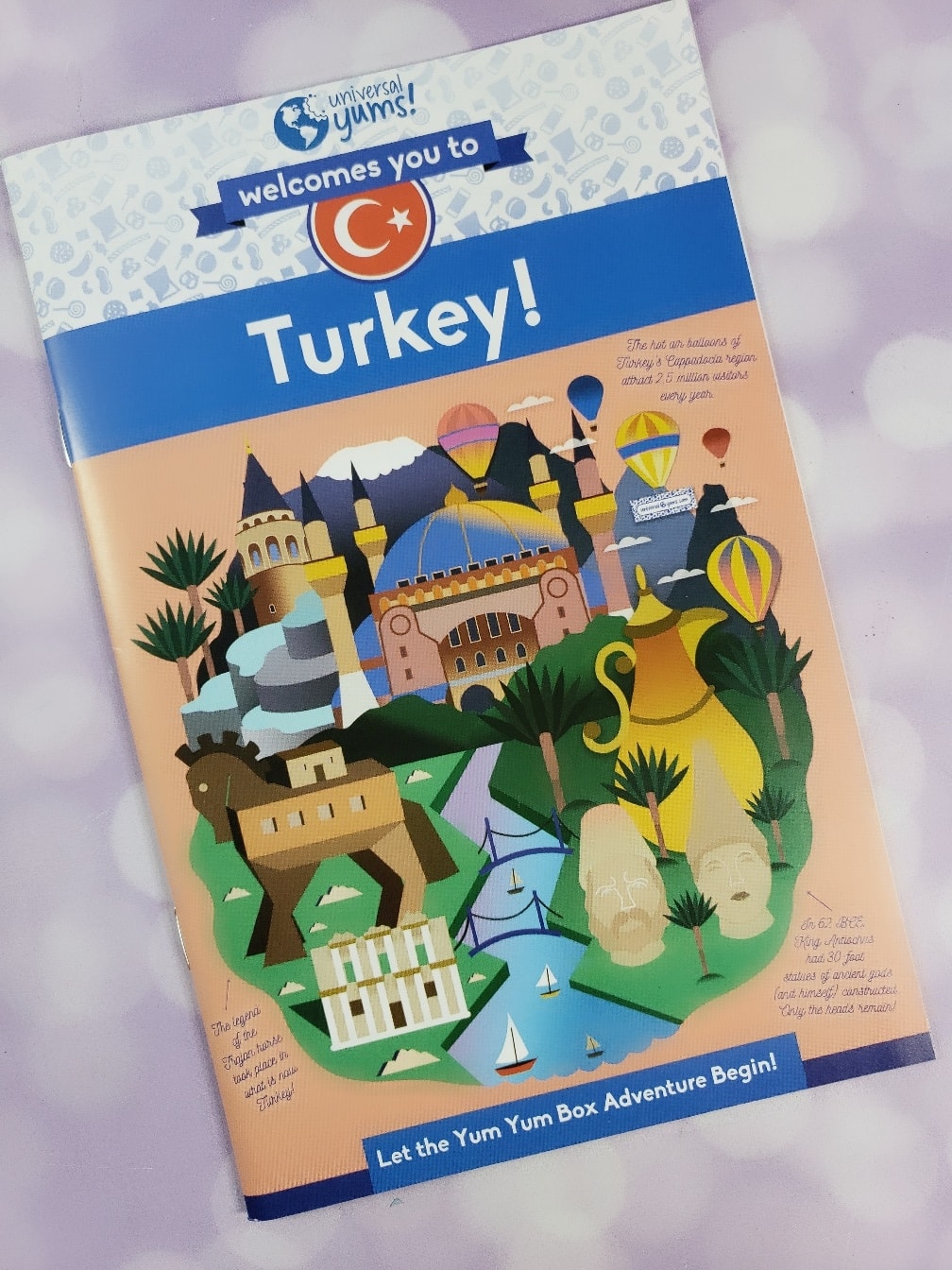 The box includes a booklet with a brief history about the featured country and the snacks inside the box.
Turkey was known for its early civilization, and the bridge between Europe and Middle East. It is also known as the bustling cultural center for Greek, Roman, Byzantine, and Ottoman empires.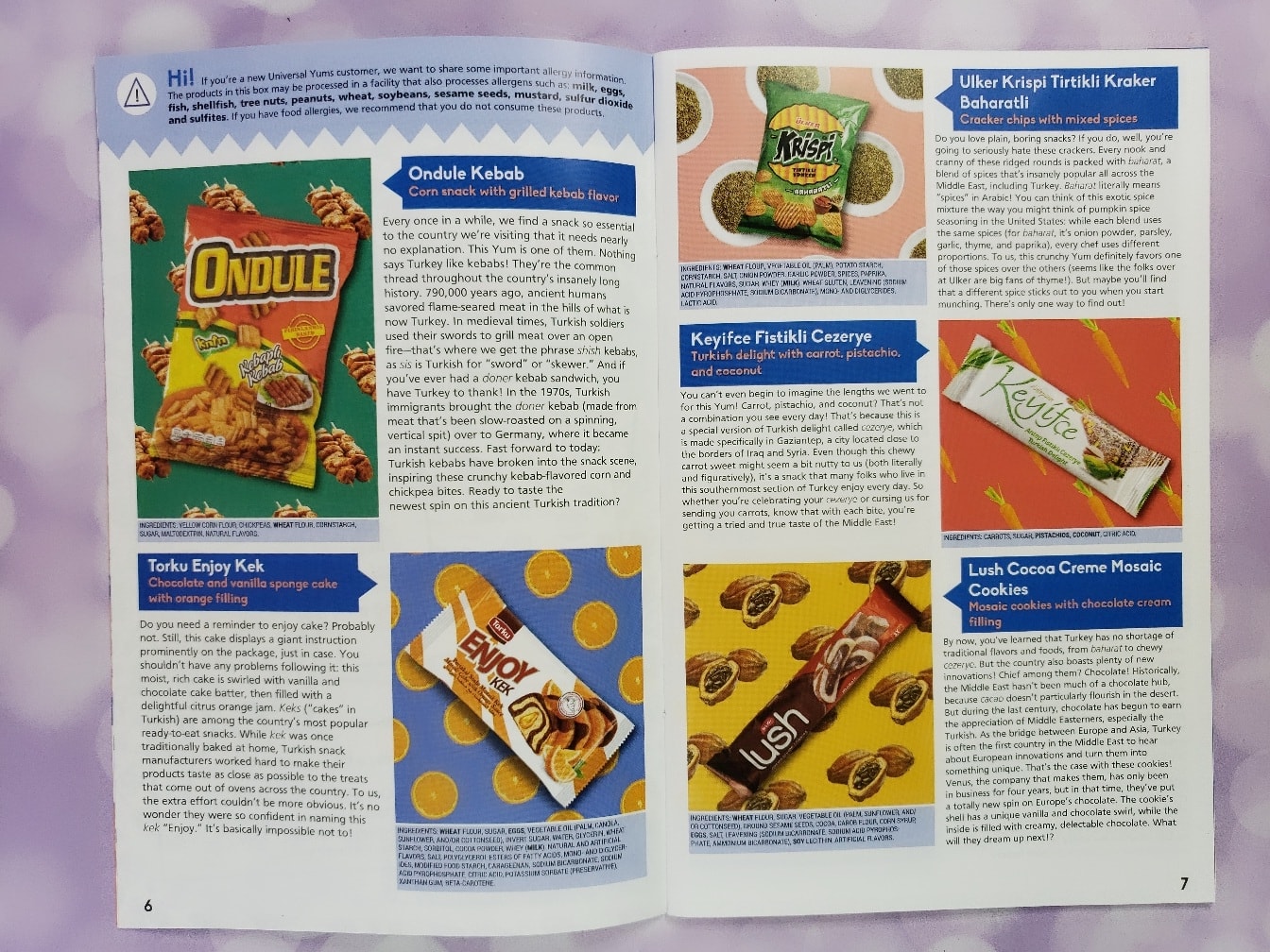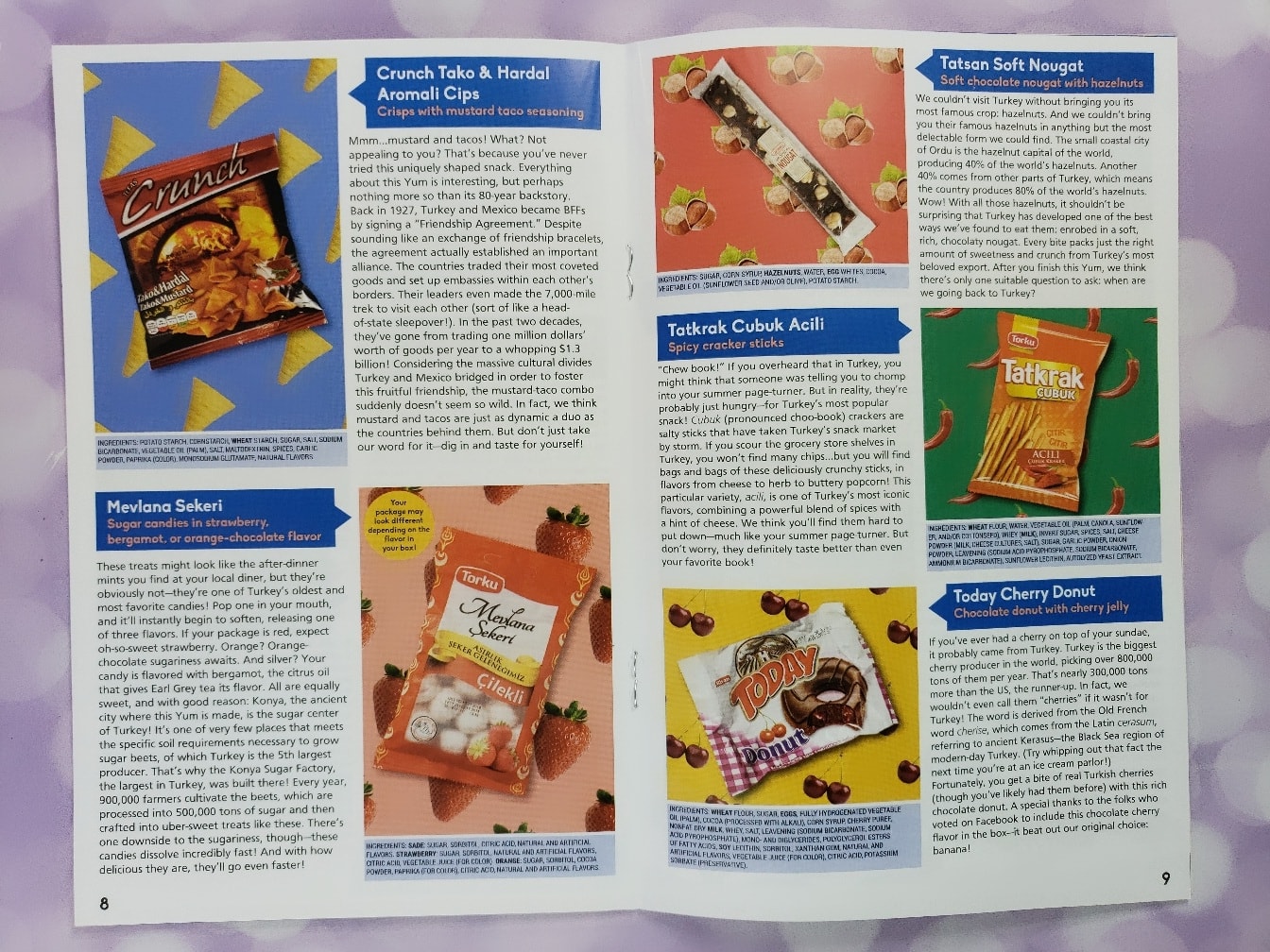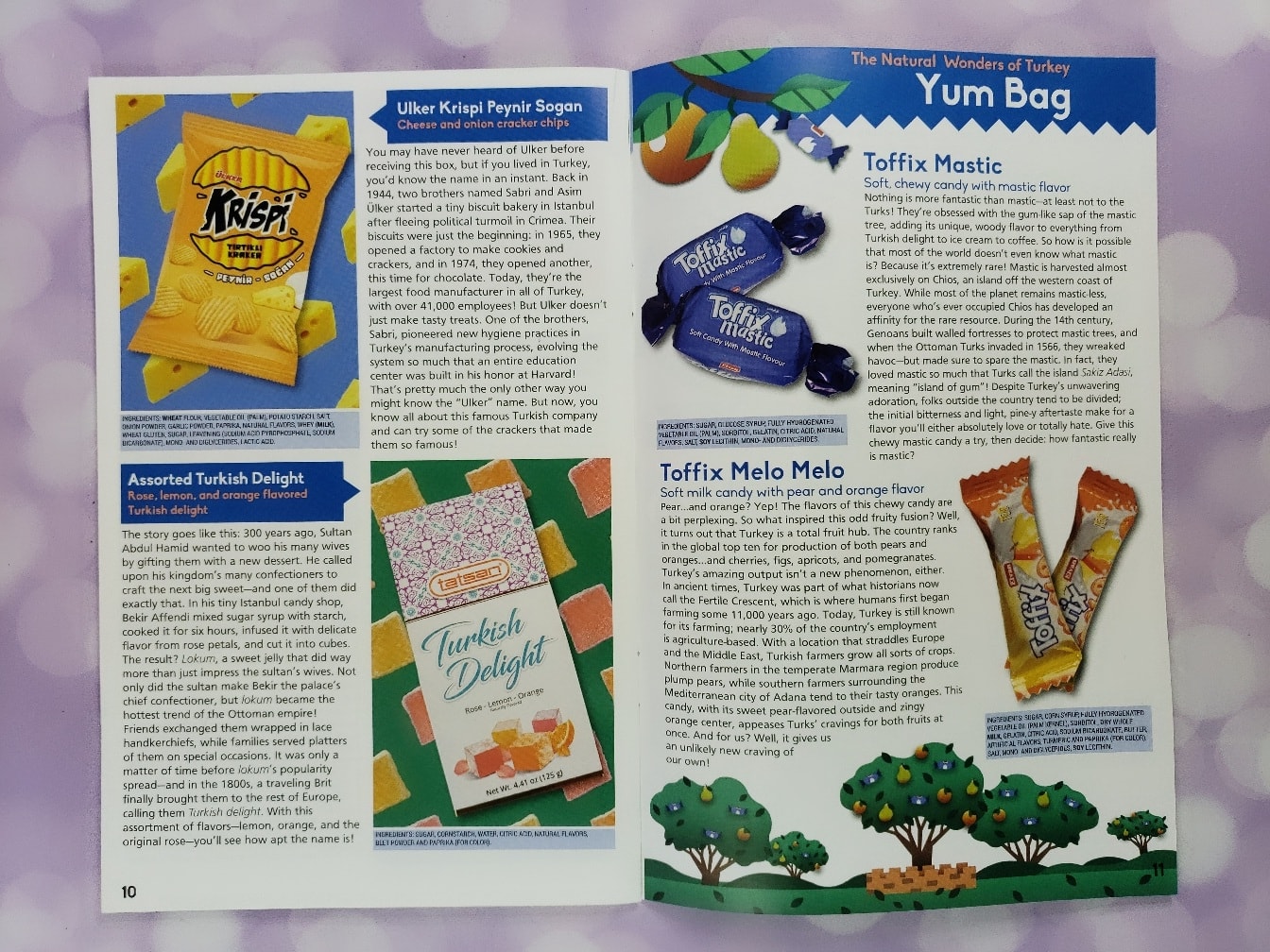 The booklet has notes about all of the items and their respective ingredients. They even included some trivia or history about the snack and how might ight taste!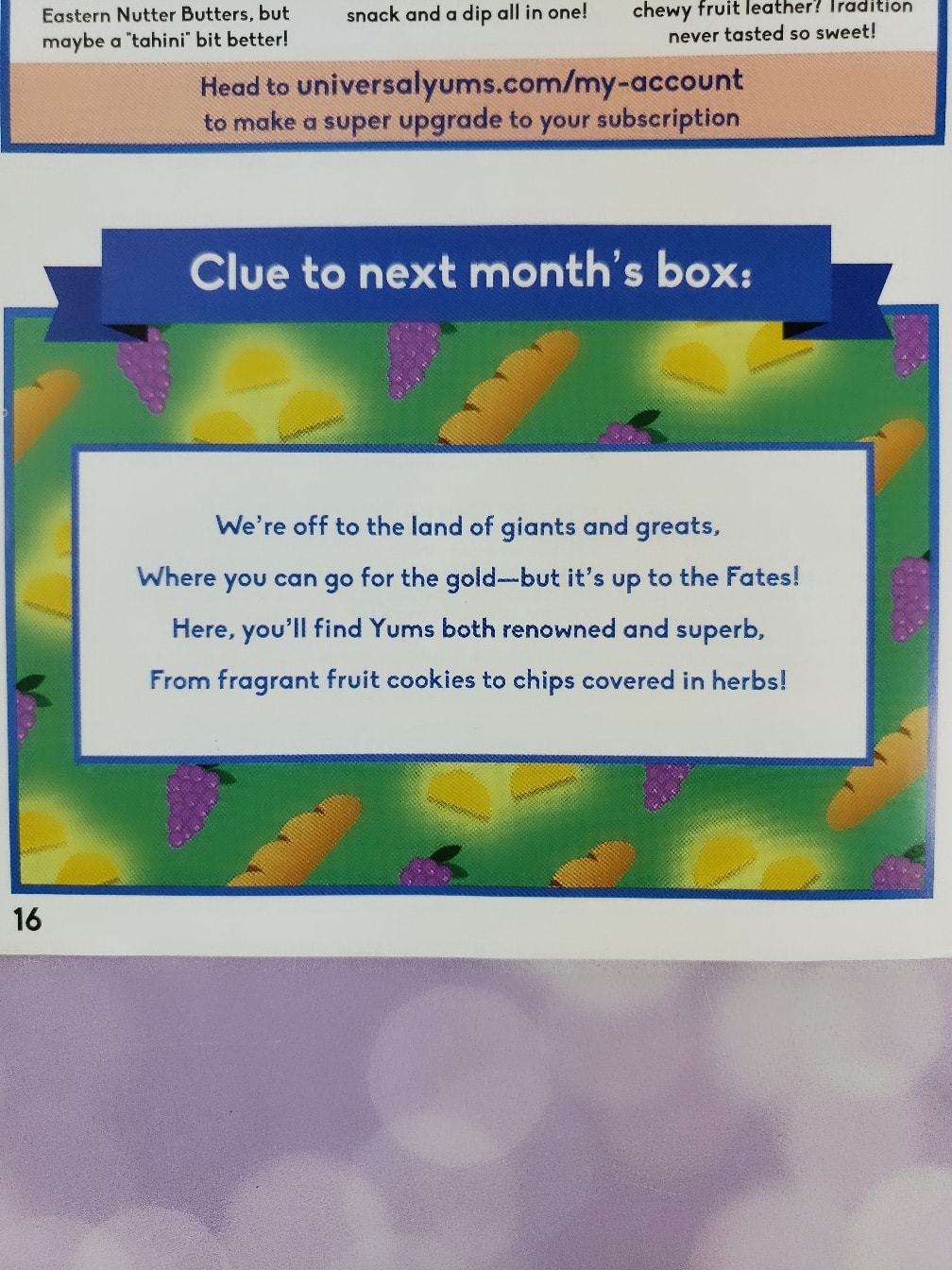 This booklet even provided a hint about next month's box!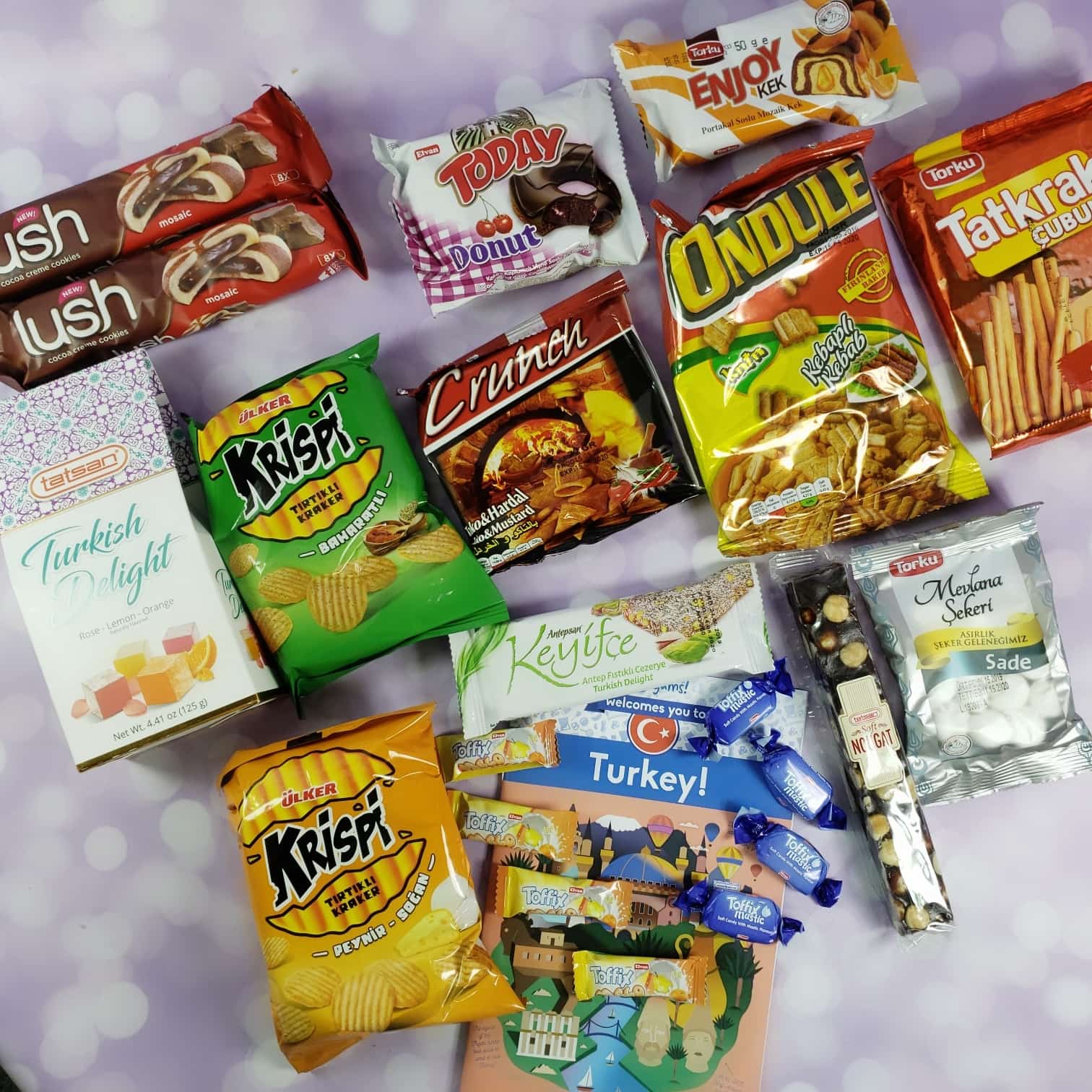 Everything in my box!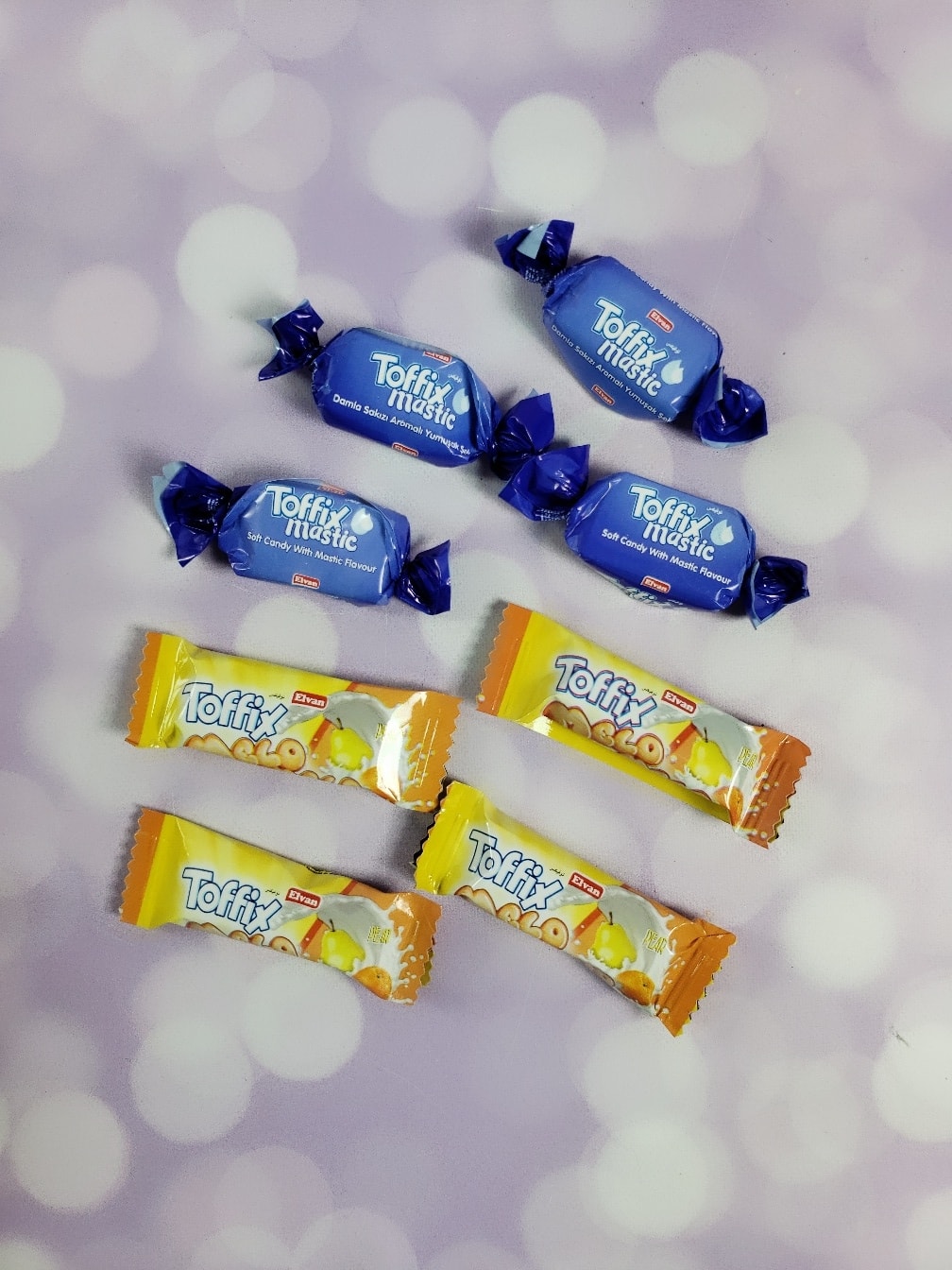 Toffix Mastic. Toffix candies are known for their delicious fruity taste and soft, chewy texture. This version of Toffix features a unique woody flavor with a kick of ice cream and coffee blend.
Toffix Melo. This next batch of Toffix candies features a distinct, luscious blend of pear and orange flavor. They are both delectable and tasty.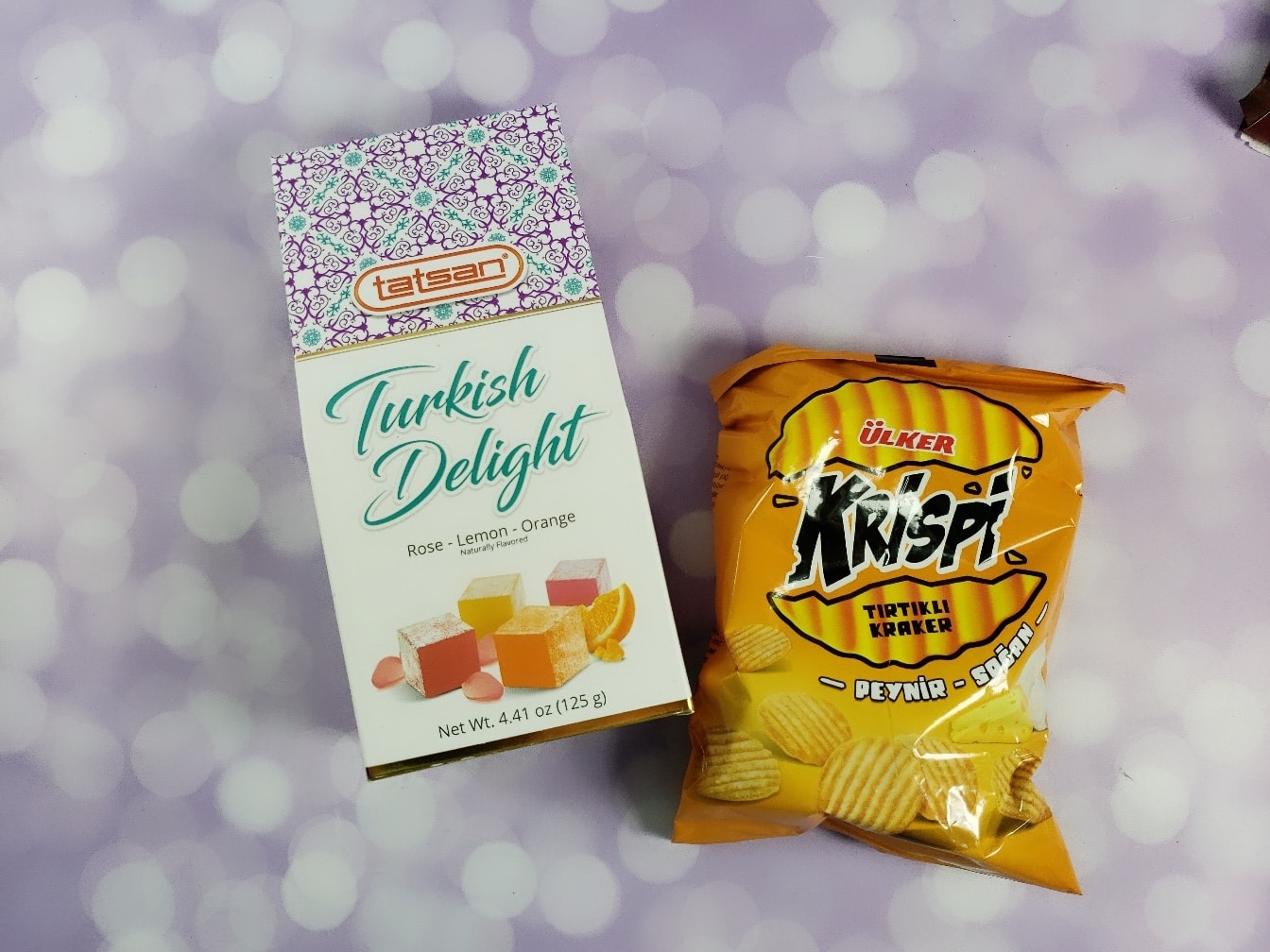 Assorted Turkish Delight. It's a bite-sized cube-shaped chewy made from mixed sugar syrup with starch and infused delicate flavors from rose petals, resulting to an appetizing treat with notes of rose, lemon, and orange!
Ulker Krispi Peynir Sogan. These crunchy crackers are jampacked with flavor! It contains parsley, onion and garlic powder, and thyme. They're perfect with soups and salads, but you can serve them with dips and cheeses as well.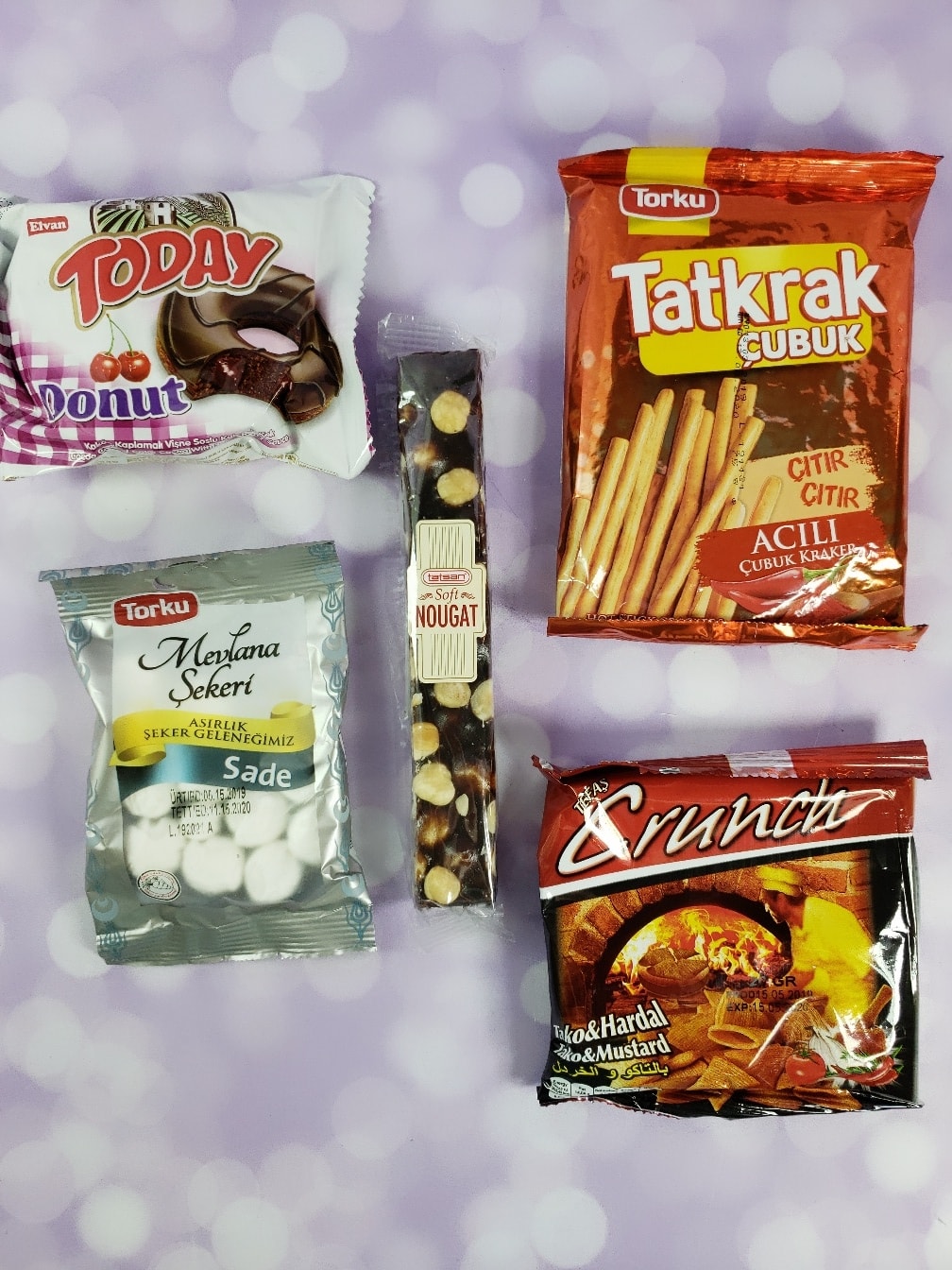 Mevlana Sekeri. These are the sweetest and tastiest candies in the box. They're like after-dinner mints in Turkey.
Today Cherry Donut. It's a soft doughnut covered with creamy chocolate coating and sweet cherry-flavored toppings!
Tatsan Soft Nougat. Tatsan is a classic Turkey soft nougat made from sugar, corn syrup, sunflower seeds, egg whites, and vegetable oil mixed with crunchy hazelnuts. It's so chewy and rich in flavor!
Tatkrak Cubuk Acili. Aside from sweets, Turkey is also popular for spicy snacks like these spicy cracker sticks. These are so spicy you'll definitely need an ice cold drink by your side when you munch on it!
Crunch Tako & Hardal Aromali Cips. Tacos! Like pizza and burgers, you'll never go wrong with tacos! This treat features crunchy Taco chips blended with rich mustard seasonings.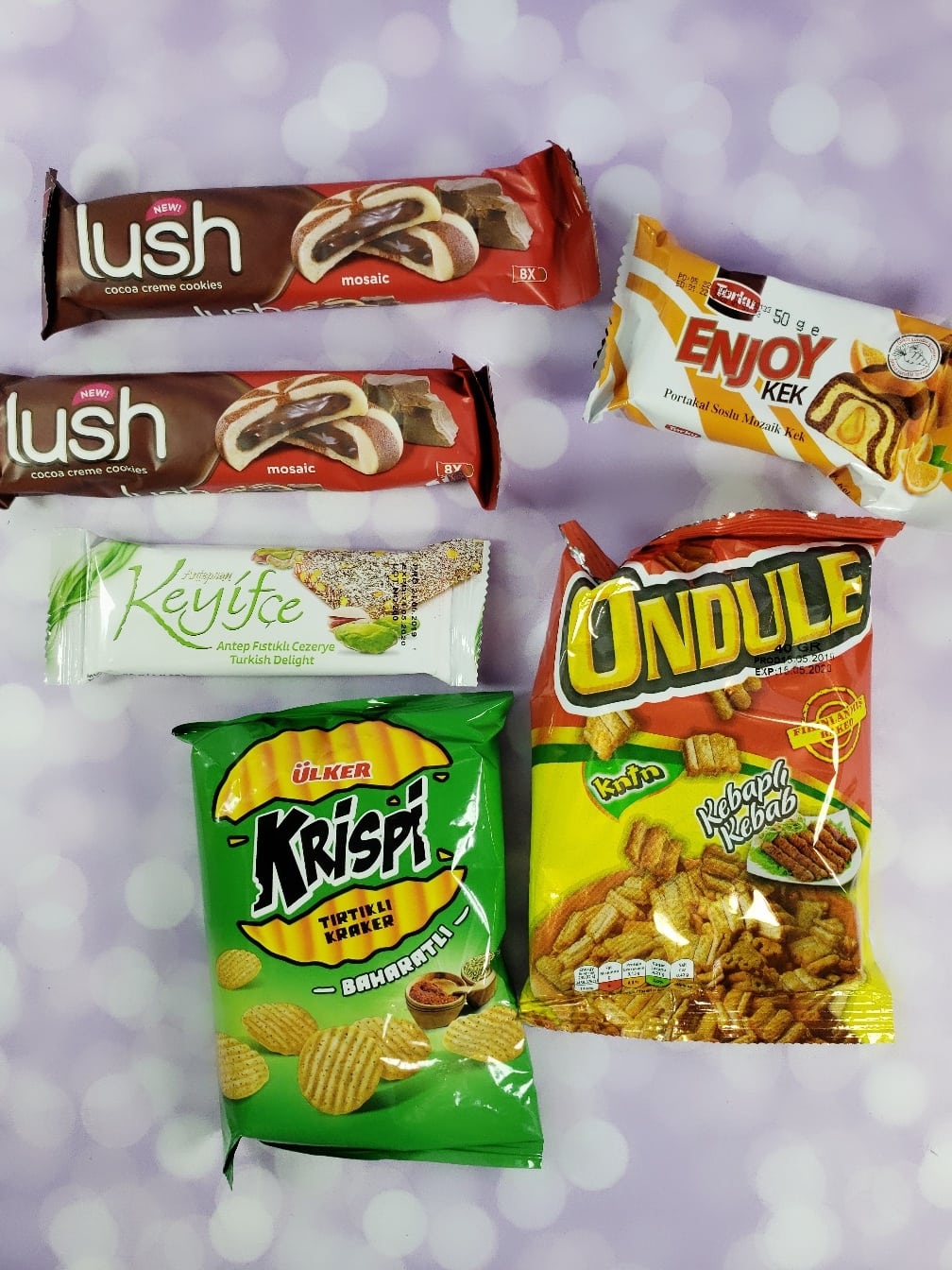 Lush Cocoa Creme Cookies. Soft and tasty cookie with creamy chocolate fillings, what more can you ask for? It's the perfect treat to have with coffee or tea!
Enjoy Keyk. This scrumptious cupcake is baked to perfection. It's swirled with vanilla and chocolate and filled with a delightful citrus orange jam.
Ulker Krispi Tirtikli Kraker. These crunchy crackers are seasoned with parsley, onion powder, garlic powder, and thyme. It's the perfect snack to accompany soups and salads. They also taste great with dips and cheeses. Each piece is bite-sized yet overflowing with flavors!
Ondule Kebapli Kebab. Kebab flavored crackers? Why not! These are so crunchy, flavorful, and addicting, I can't get enough of them.
This month's Universal Yums brought us to Turkey! I loved all the snacks I received this month, especially the chips. I also like the chocolate-flavored cookies and nougat bar, because they're both soft, chewy, and yummy! Turkey is certainly a great place with great snacks, and Universal Yums really did a great job showing it to us. Definitely a worthy subscription to try!
Have you tried Universal Yums? What do you think?