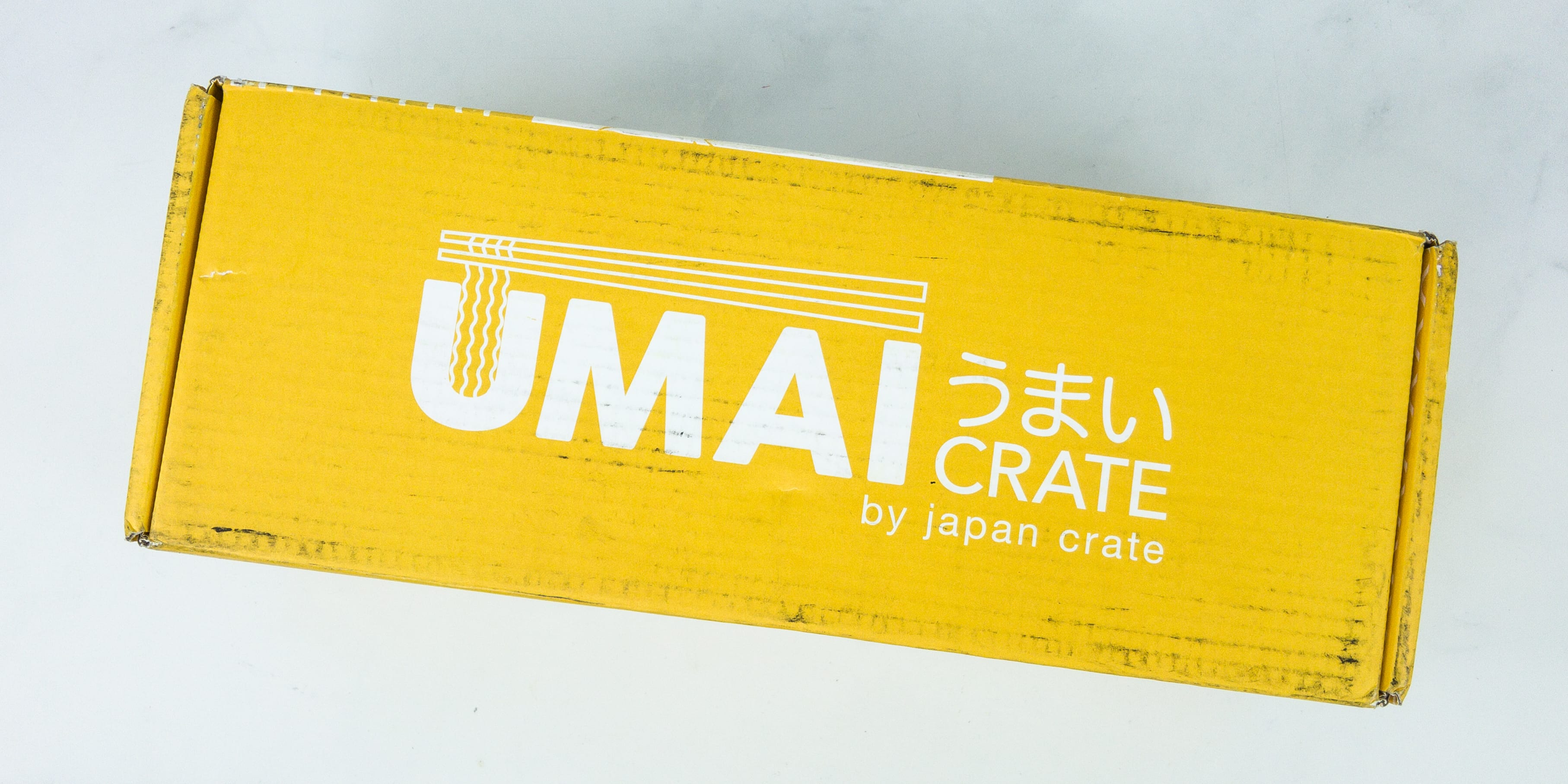 Umai Crate is a monthly subscription box that brings you exclusive Japanese-style noodles every month. The subscription costs $25 per month, and you'll get 7-8 noodles, plus bonus items like gachapons, collectible chopsticks, and more.
Umai Crate is from the same makers that bring you Japan Crate, Doki Doki Crate, and Kira Kira Crate!
DEAL: Take $3 off your first crate. Use coupon code HELLO.
This is the September edition of Umai Crate. The box is almost the size of a windowsill planter, and it's packed with yummy noodles!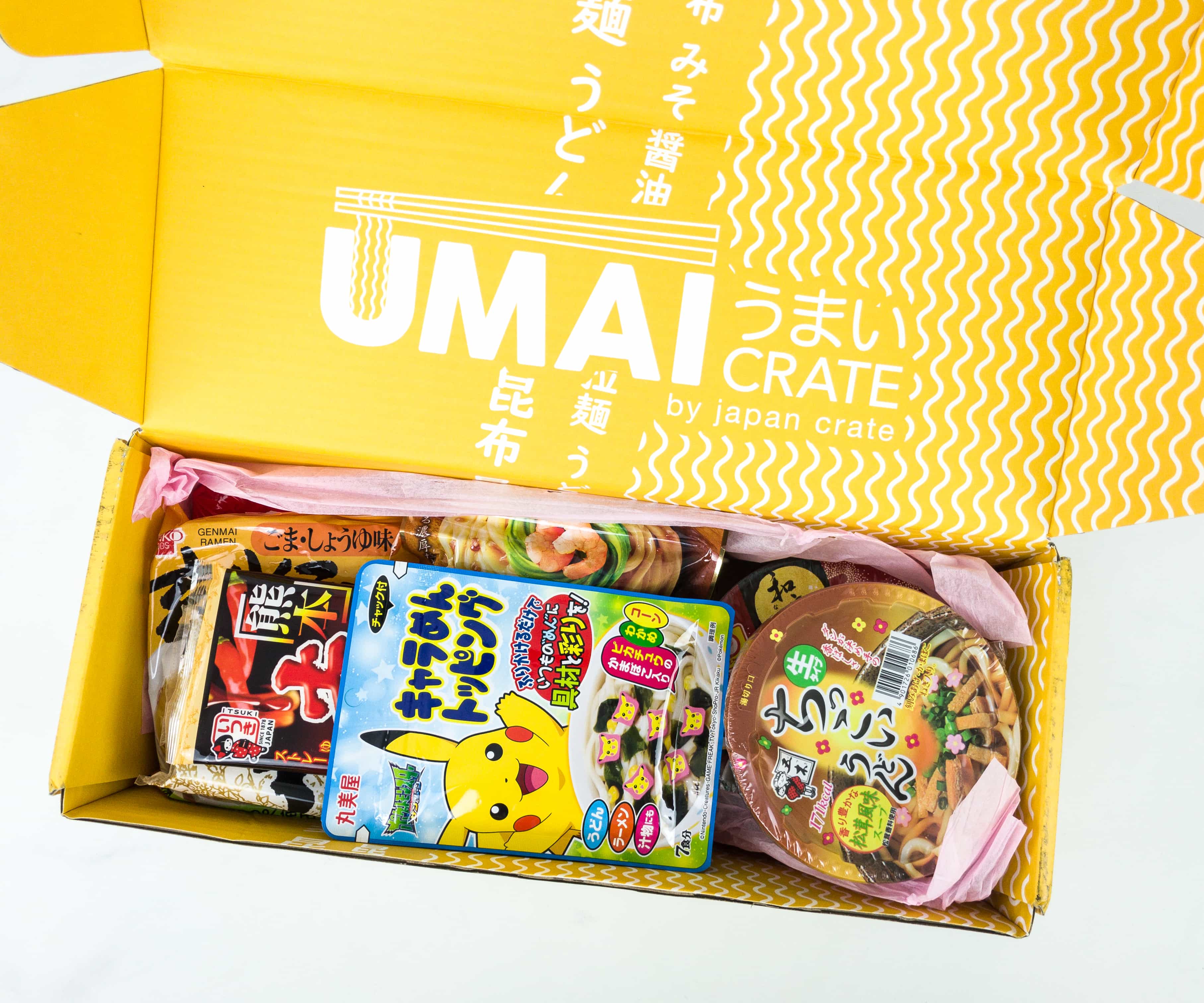 Aside from the pink paper surrounding the items, there's no other extra packaging.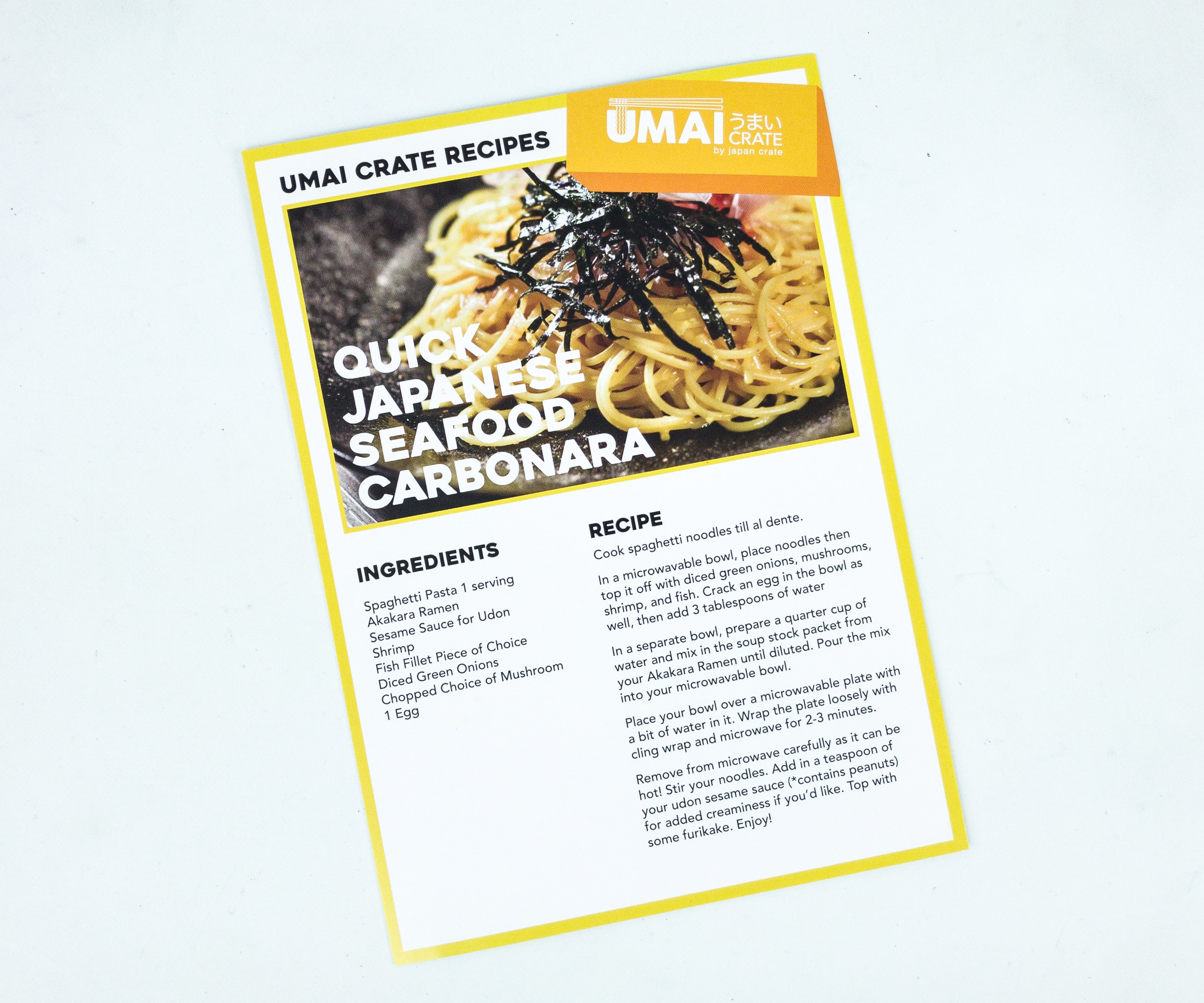 The box includes an exclusive Umai Crate recipe, and this month's featured recipe is Japanese Seafood Carbonara!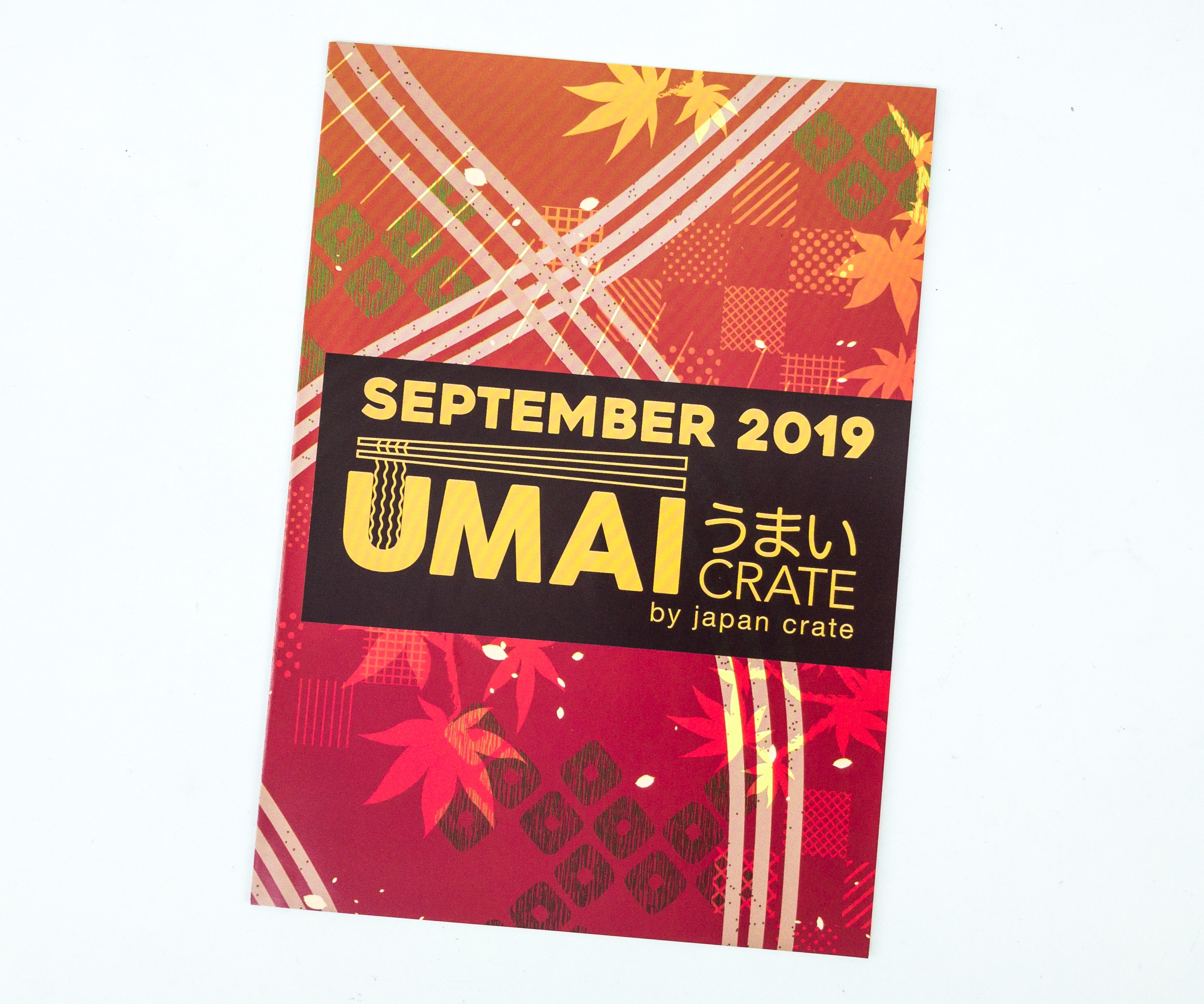 It also includes a booklet which contains a couple of fun articles about noodles and the noodle eating culture in Japan.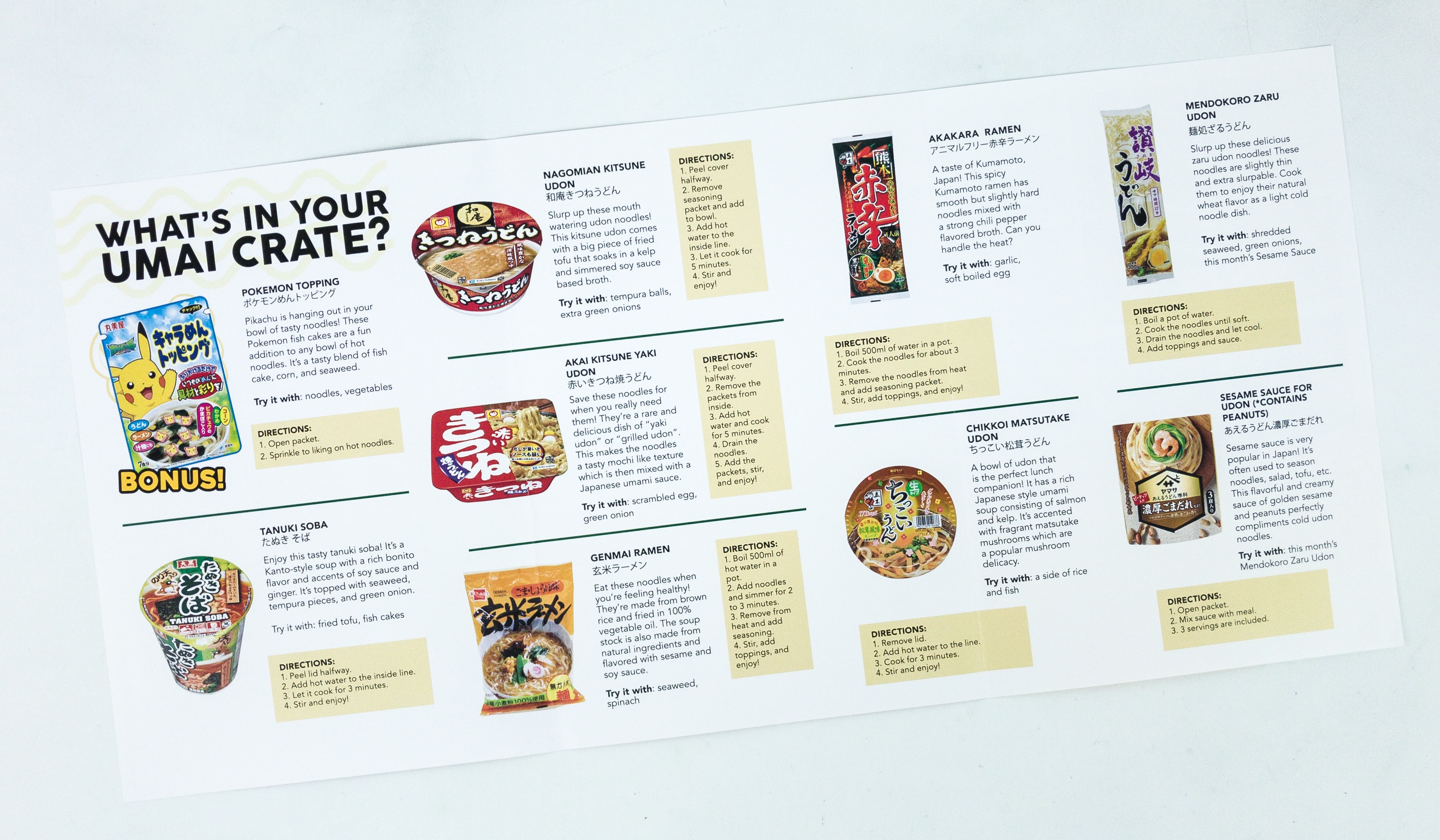 There's a list of all the items in the box, with their specific descriptions and directions for cooking. We also got a bonus item, which is the Pokemon Topping!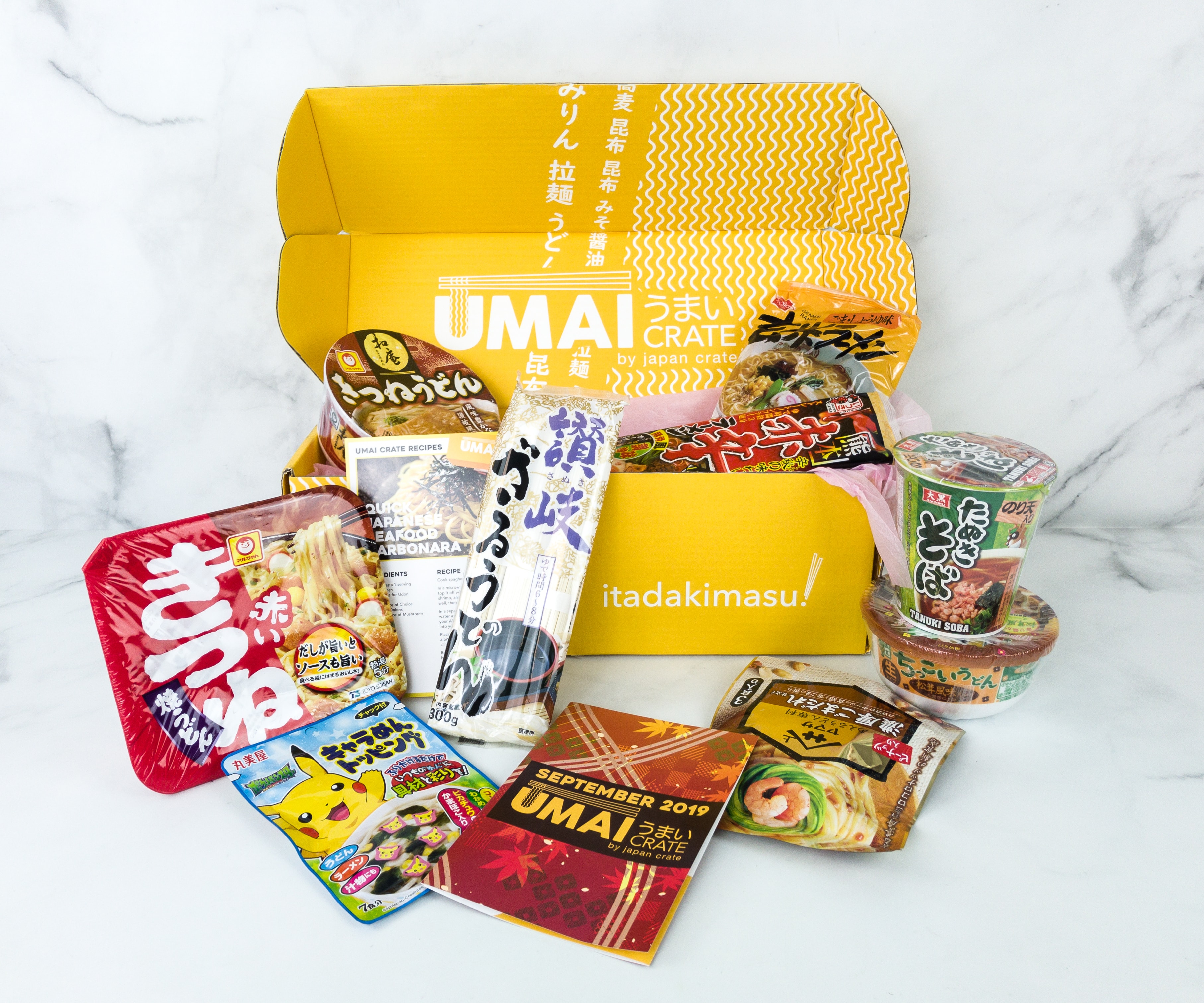 Everything in my September 2019 Umai Crate box!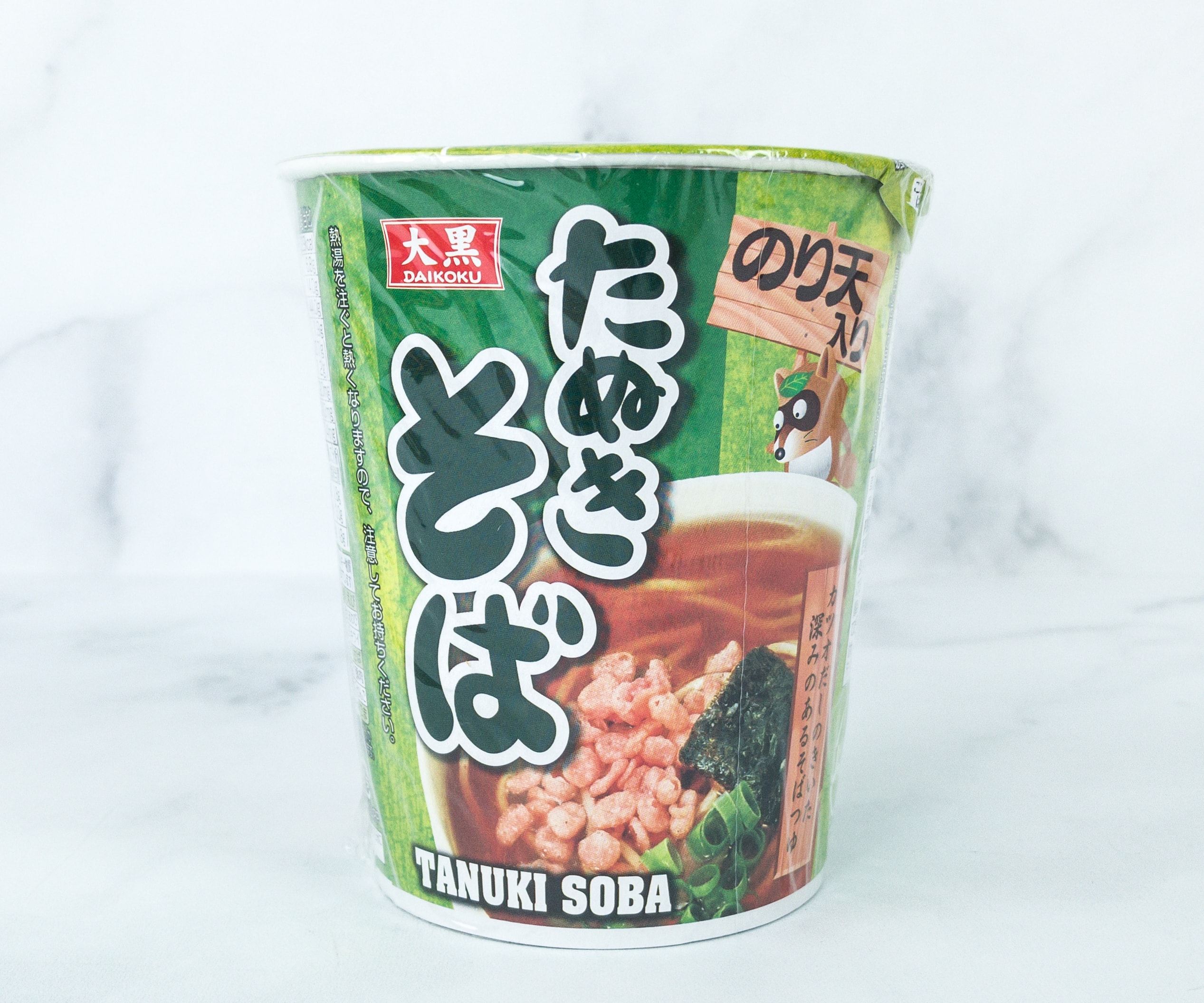 Tanuki Soba. If you love the flavor of bonito flakes, this Kanto-style soba is perfect for you!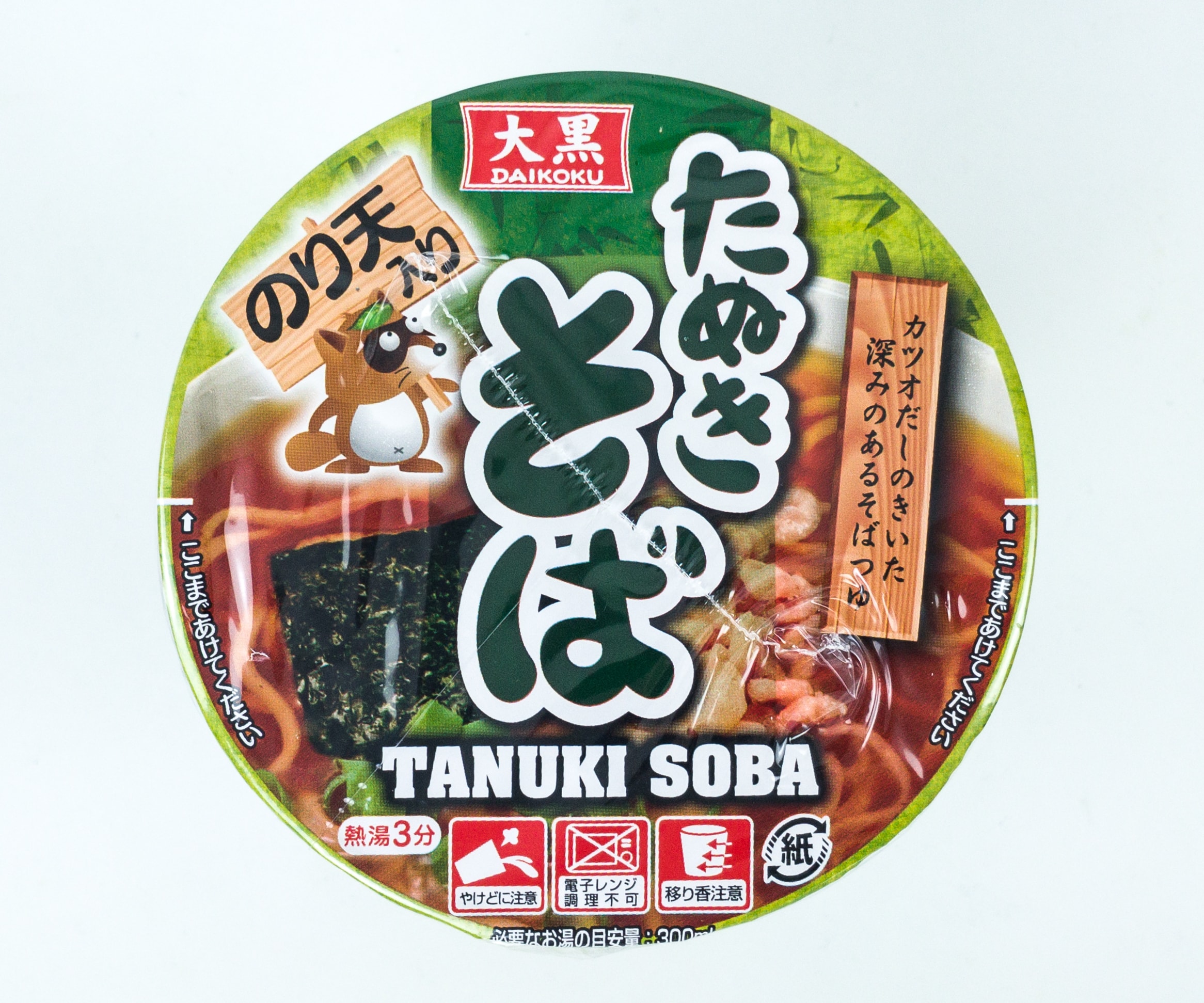 The soba is even topped with seaweed, tempura pieces, and green onion. You can also enjoy it with fried tofu and fish cakes.
Nagomian Kitsune Udon. Udon is one of the best comfort foods there is! And this Nagomian Kitsune one is one that I can add to my book!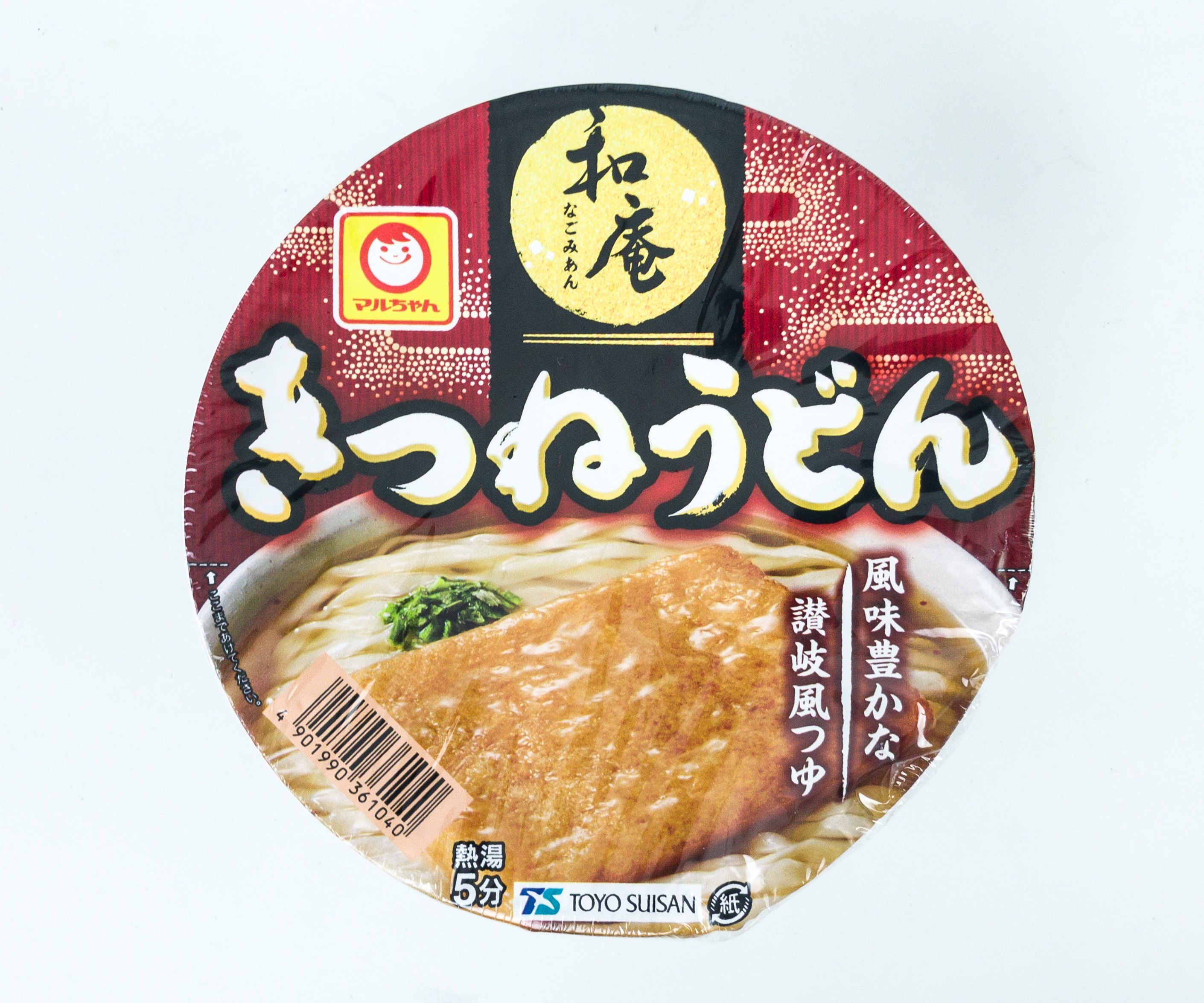 Aside from the delightful udon noodles, it comes with a gigantic piece of tofu that soaks in kelp and a soy sauce-based broth. You can add some tempura balls and green onions for added texture and flavor!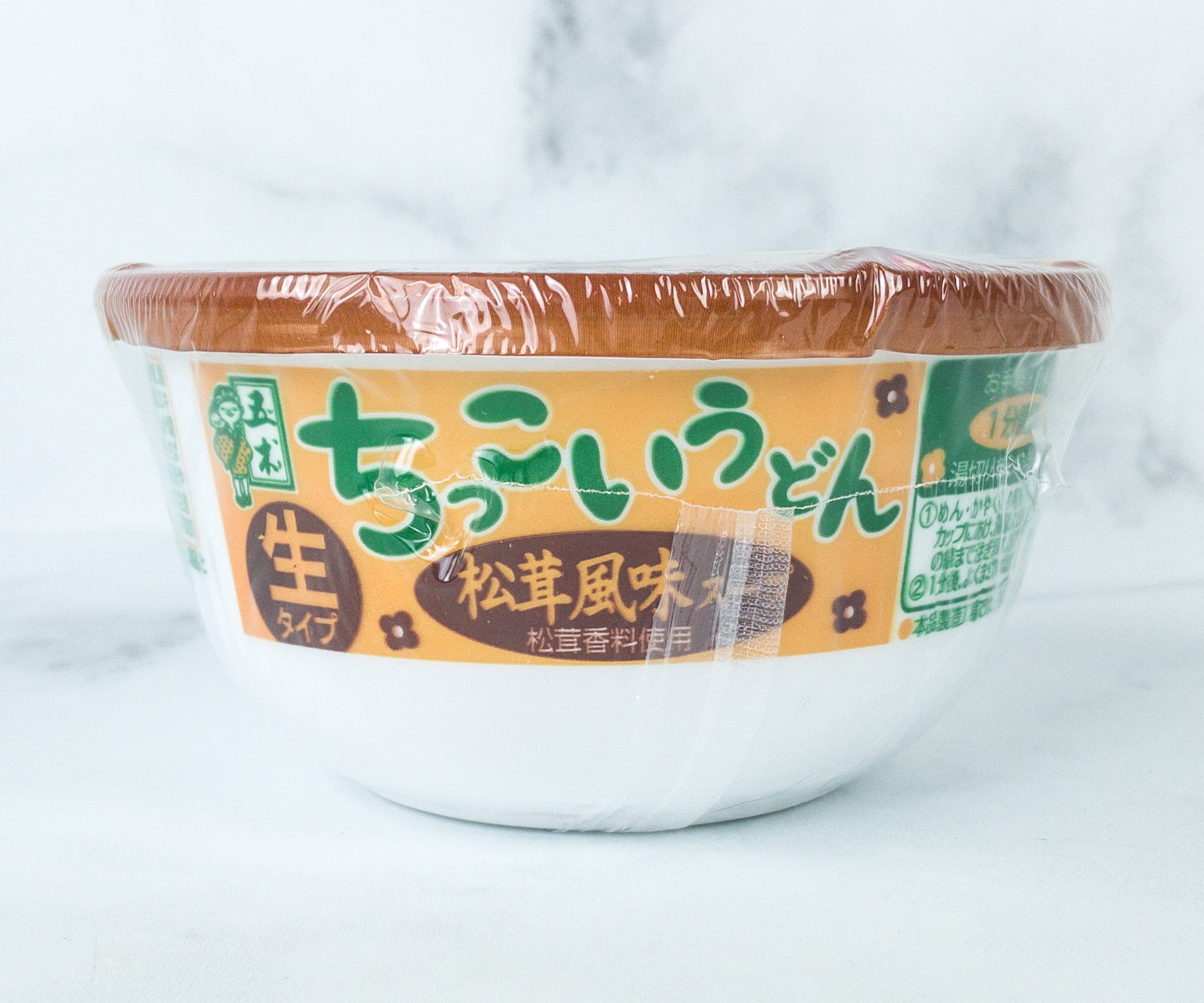 Chikkoi Matsutake Udon. Matsukake mushroom is a popular Japanese mushroom delicacy, and you can find it in this udon bowl. You can pair it with rice and fish for a filling lunch!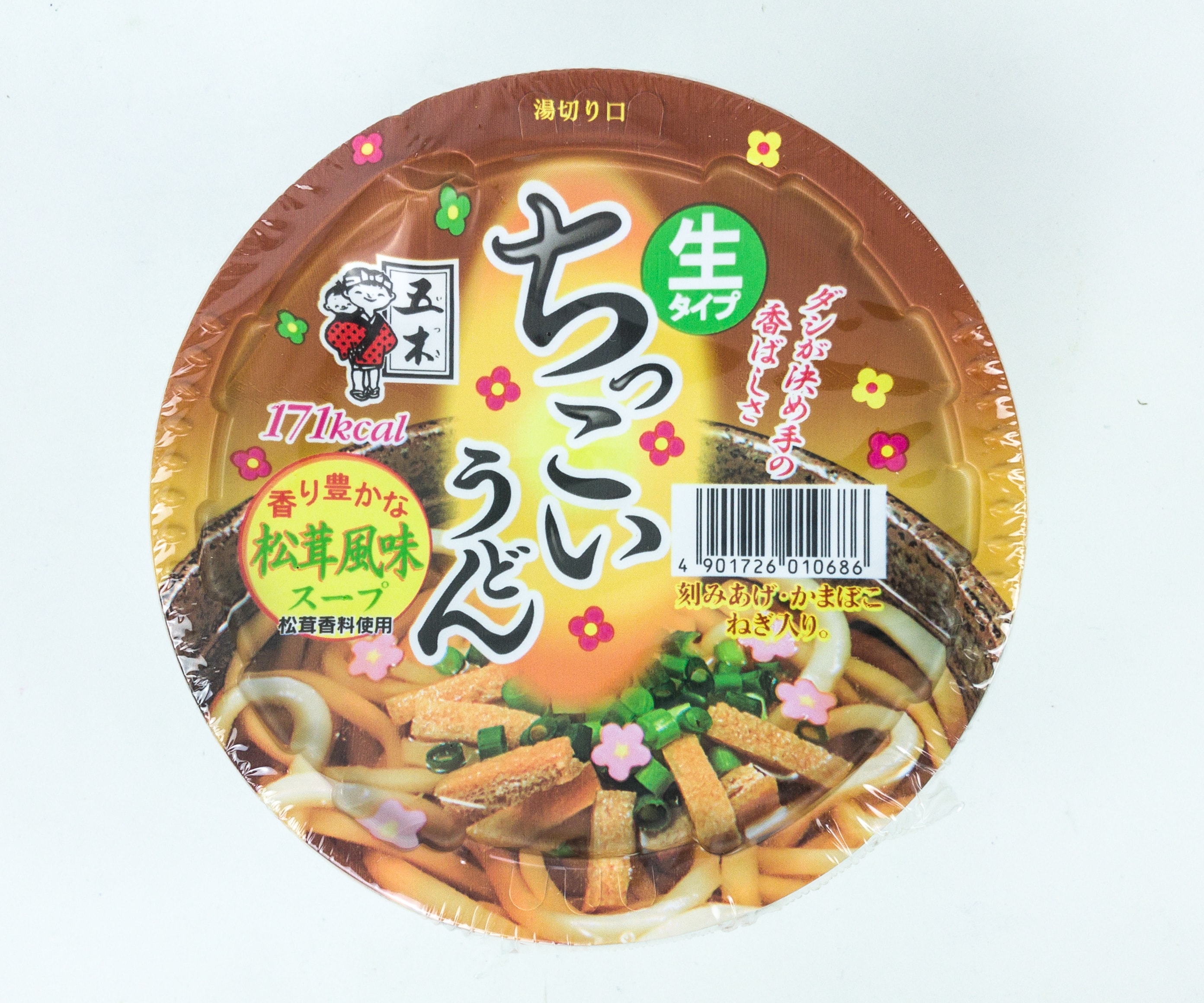 This udon dish has a rich Japanese-style umami soup consisting of salmon and kelp, so it's really tasty!
Akai Kitsune Yaki Udon. The Japanese umami sauce mixed with these "grilled udon" is what I love about this next package of noodles. It's so tasty and saucy! You can try this one with scrambled egg and green onions, and you'll know you already found your next favorite udon dish!
Genmai Ramen. There's always a healthy variety among this selection of instant noodles and soups, and for this particular box, it is the Genmai ramen made from brown rice and fried in 100% vegetable oil. The soup stock is also made healthy with natural ingredients, with more added flavor from sesame and soy sauce. Just top it with seaweed and spinach, and you're all good!
Sesame Sauce For Udon. I got tons of udon dishes from this box, so this sesame sauce is just perfect!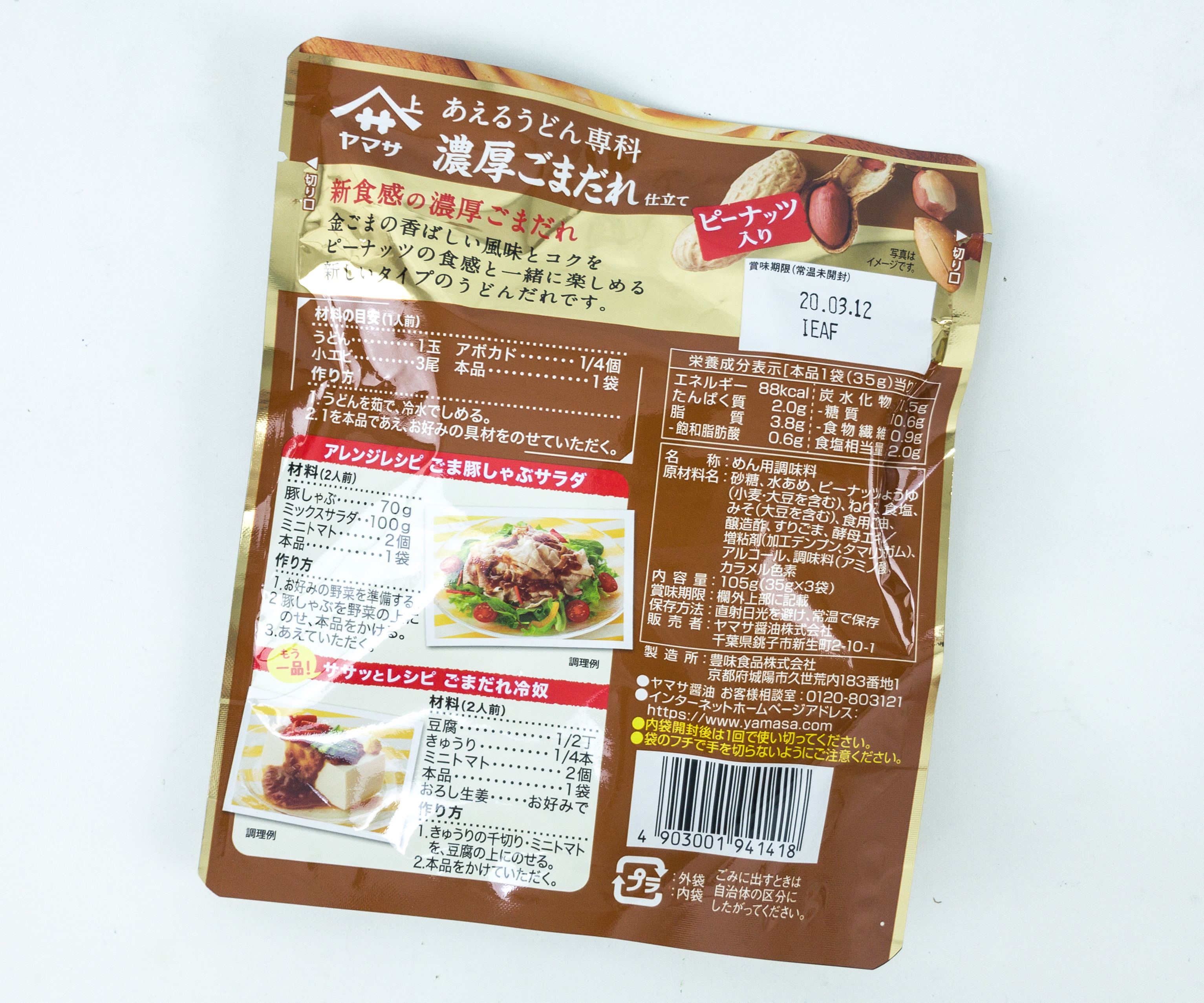 This creamy sauce made from sesame and peanuts is great for cold udon noodles, salad, or even tofu!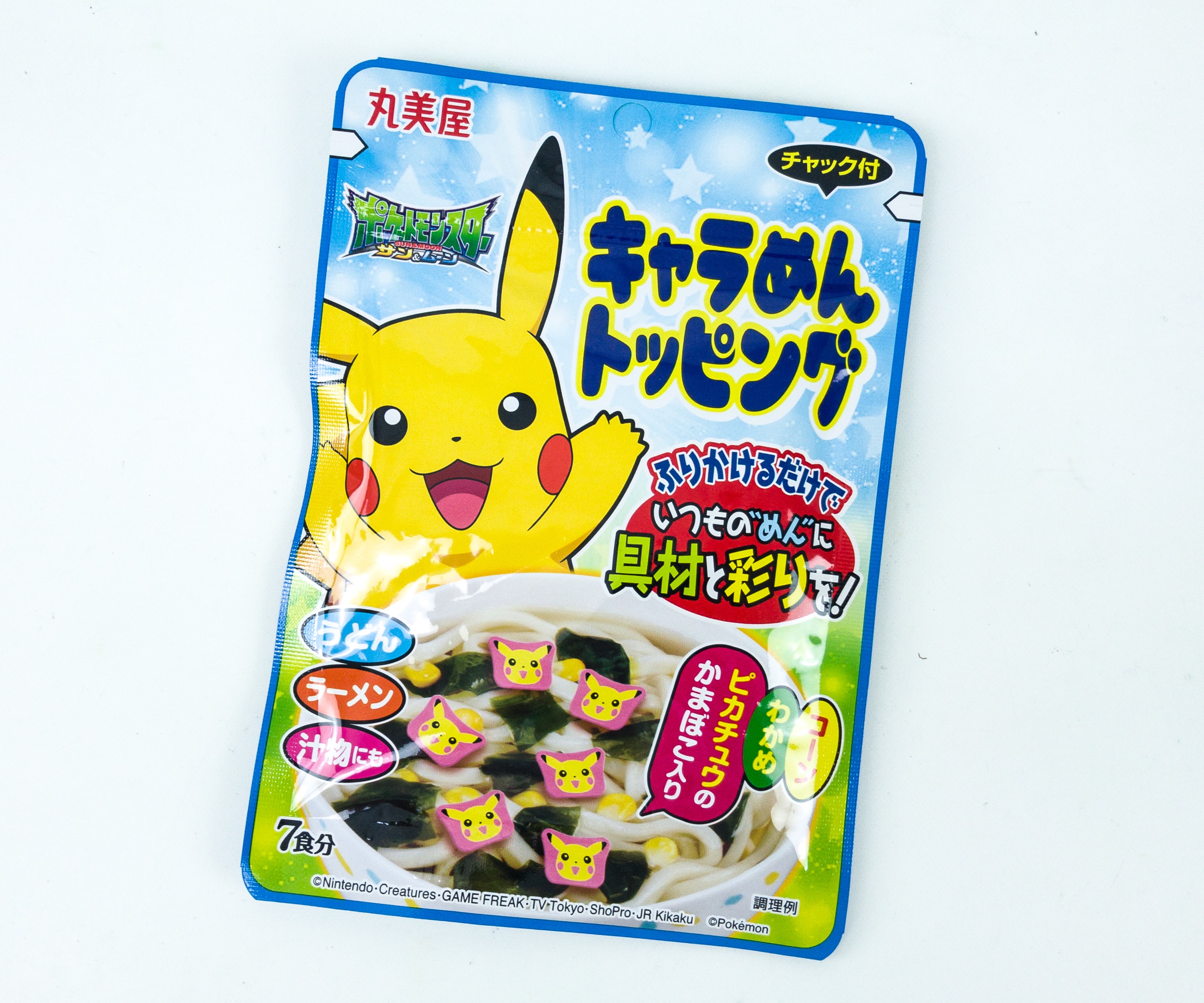 Pokemon Topping. To add cuteness to our noodle dish, they also gave us Pokemon Pikachu toppings! This packet contains the character fish cakes, corn, and seaweed!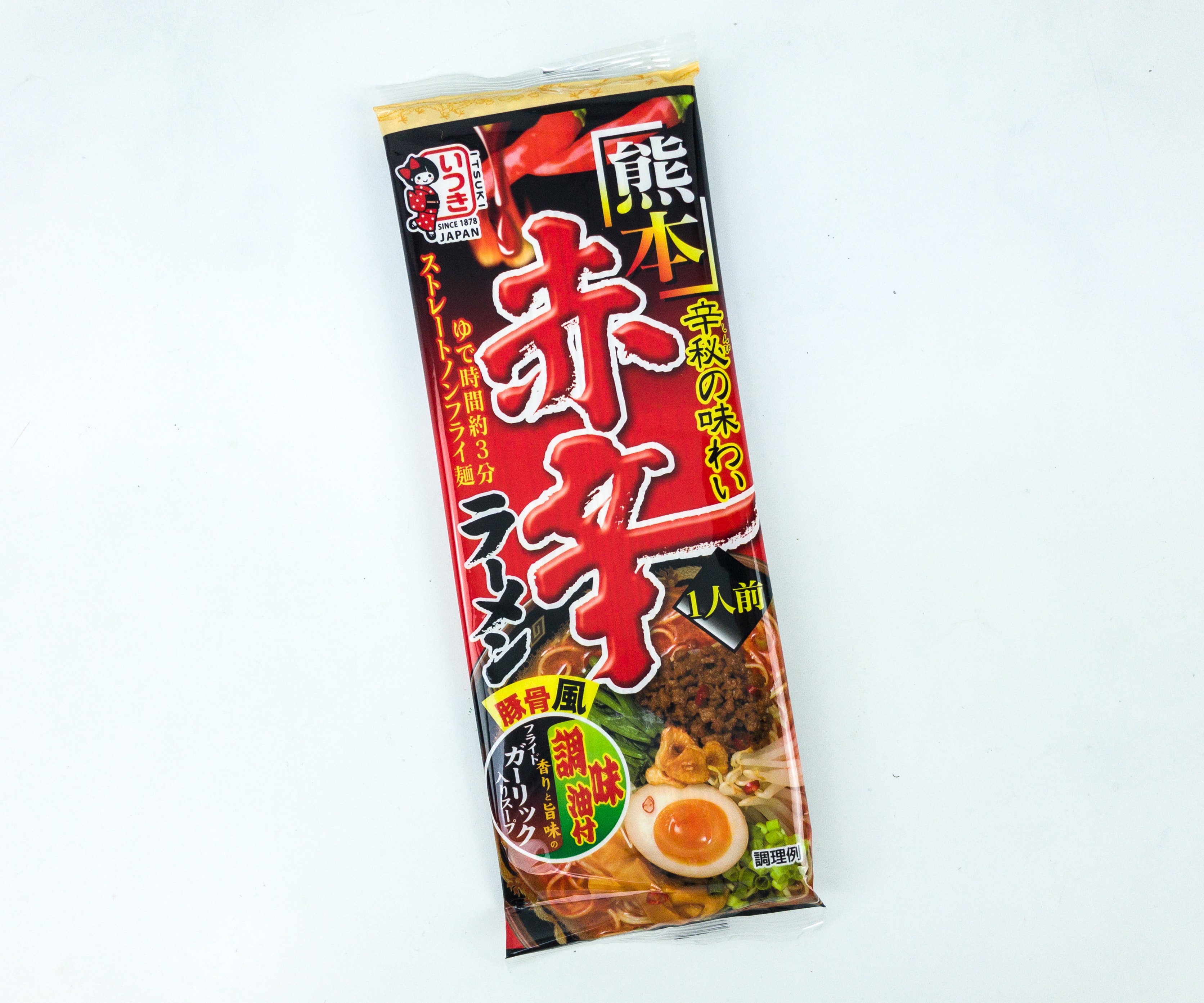 Akakara Ramen. If you're a fan of spicy food, this ramen noodles is a must-try! Based from Kumamoto, Japan, this ramen dish has smooth but slightly hard strands of noodles, with a strong chili pepper broth.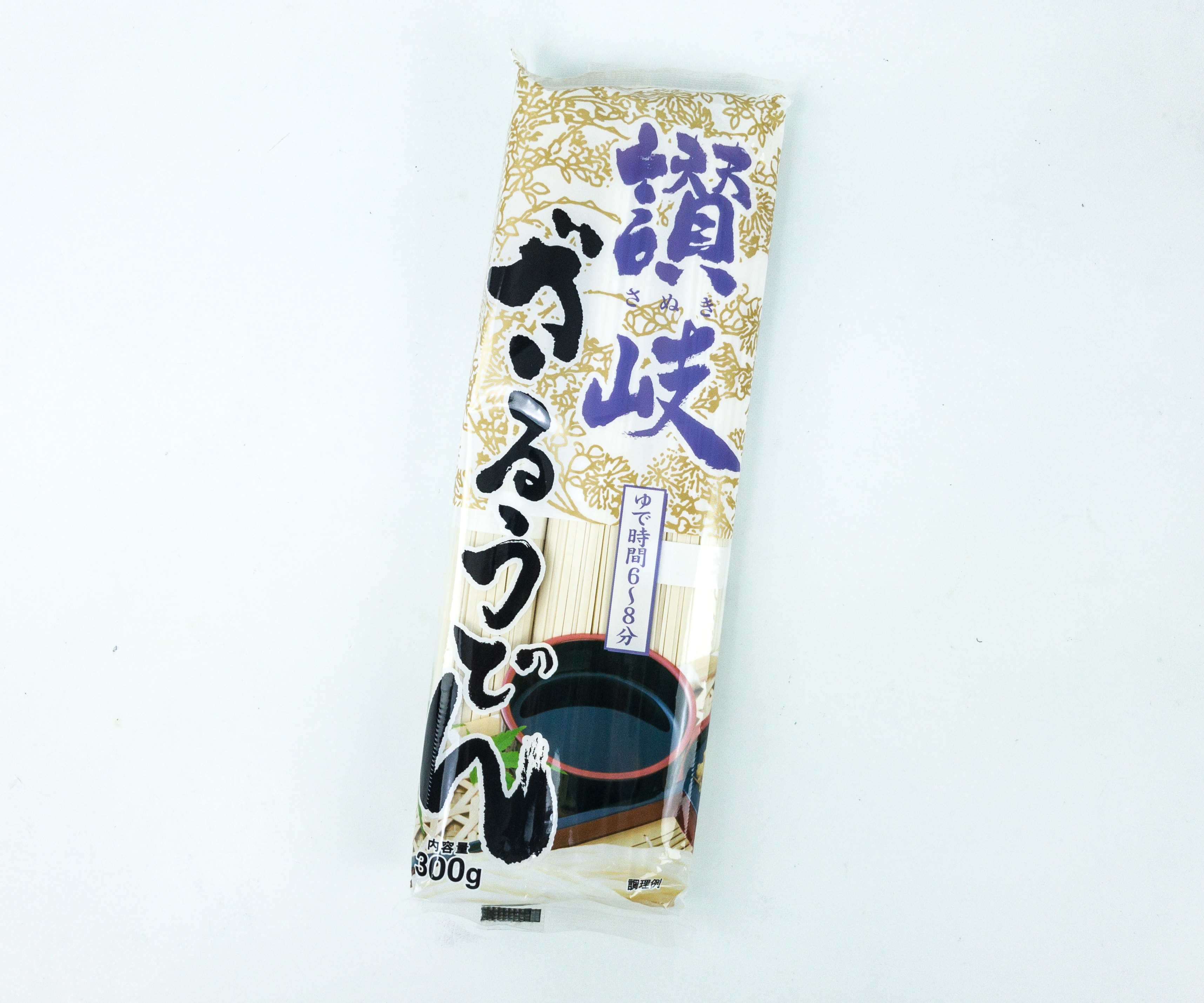 Mendokoro Zaru Udon. Unlike most udon noodles that are thick, this packet has thinner udon noodles which make them more slurpable. Just top it cold with seaweed, green onions, and this month's sesame sauce for a unique udon dish experience!
Most of us associate noodles with Japanese culture, and just from this box, you can see that there is much variety of them in Japan! Through this box, we get to experience different flavors of Japan, including rare finds that we cannot easily stumble upon on local stores! We definitely love the thin zaro udon with the sesame sauce. It's so tasty and filling. The soup-based ones are awesome as well! We're looking forward to our next haul of delicious and flavorful noodles!
What's your favorite ramen this month?