Toddler Play Kits by Lovevery feature the best play products designed by child development experts. The toys are customized by stage and thoughtfully crafted using sustainably forested wood, organic cotton, and baby-safe plastics.
Head's up – this is a BIG box, with lots of photos! There is SO much in this box, along with guidance for parents, and just a ton of developmentally appropriate toys, that we couldn't really get rid of anything. We think this box is worth it, and this review will show you how the parent guide and all the items really work together. Every toddler (and preschooler, and big kid!) who has played with the toys in this box has found them absolutely fascinating, and we couldn't be happier with the Lovevery kits.
DEAL: Get 10% off on 3+ months prepaid subscriptions. Deal applies automatically, just use this link to subscribe.
This play kit is especially designed for babies 16 to 18 months old. It's called "The Pioneer"!
The box is quite full and heavy!
There is a card on top of all the items.
The toys came neatly packaged. They fit the box perfectly, so there's no chance they'll move around and get broken.
Everything in my box!
The information sheet gave us a rundown of all the items in the box!
In case you missed it, we also reviewed The Babbler Box for babies 13 to 15 months old. You can read more about it here.
To make this a fun and safe experience for all, they included a material and care manual.
They even listed how to care for each item!
Some toys can be simply wiped clean using a cloth, while others are needed to be hand-washed or machine-washed.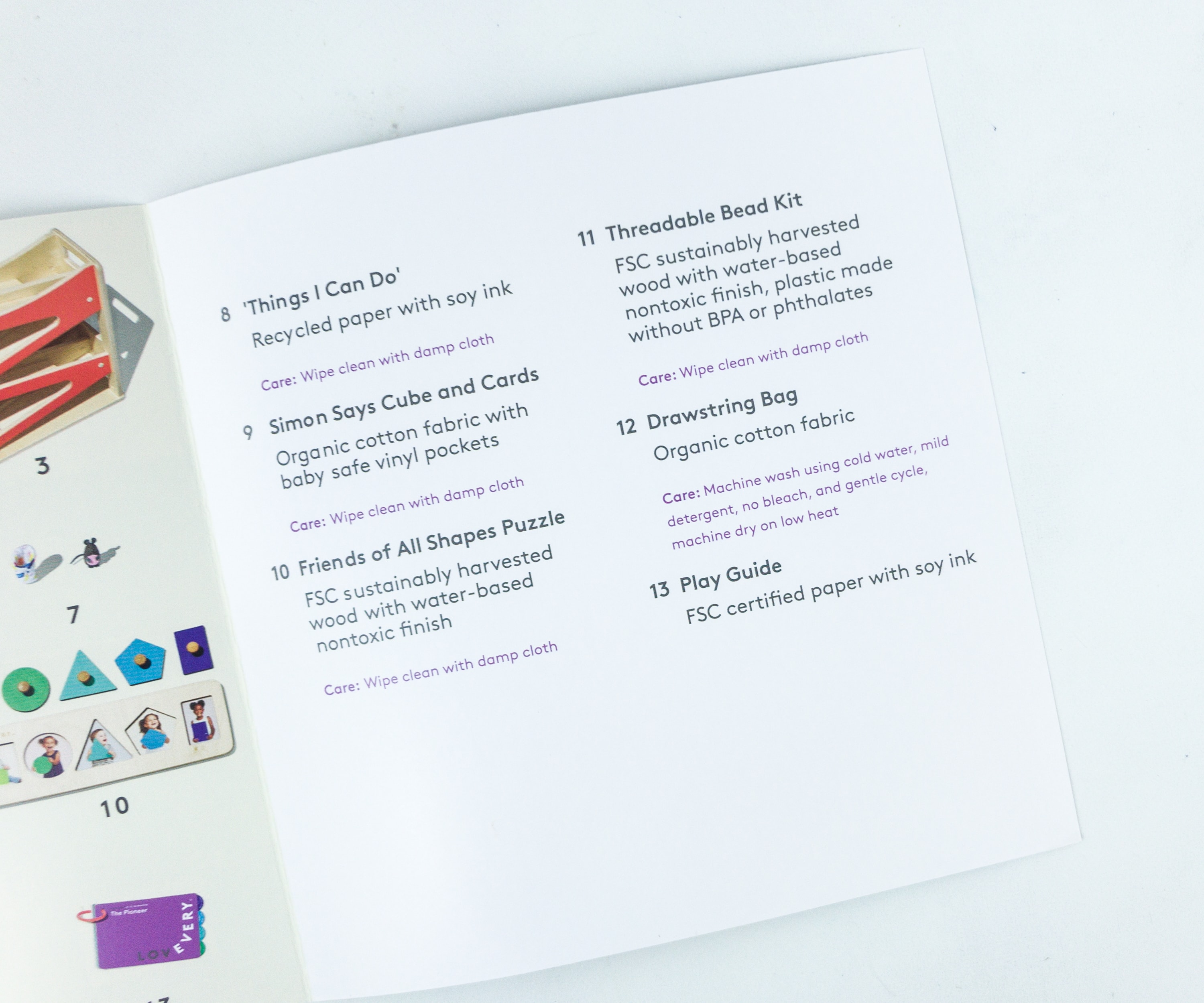 This is a really helpful guide for parents to keep their baby's toys clean and safe!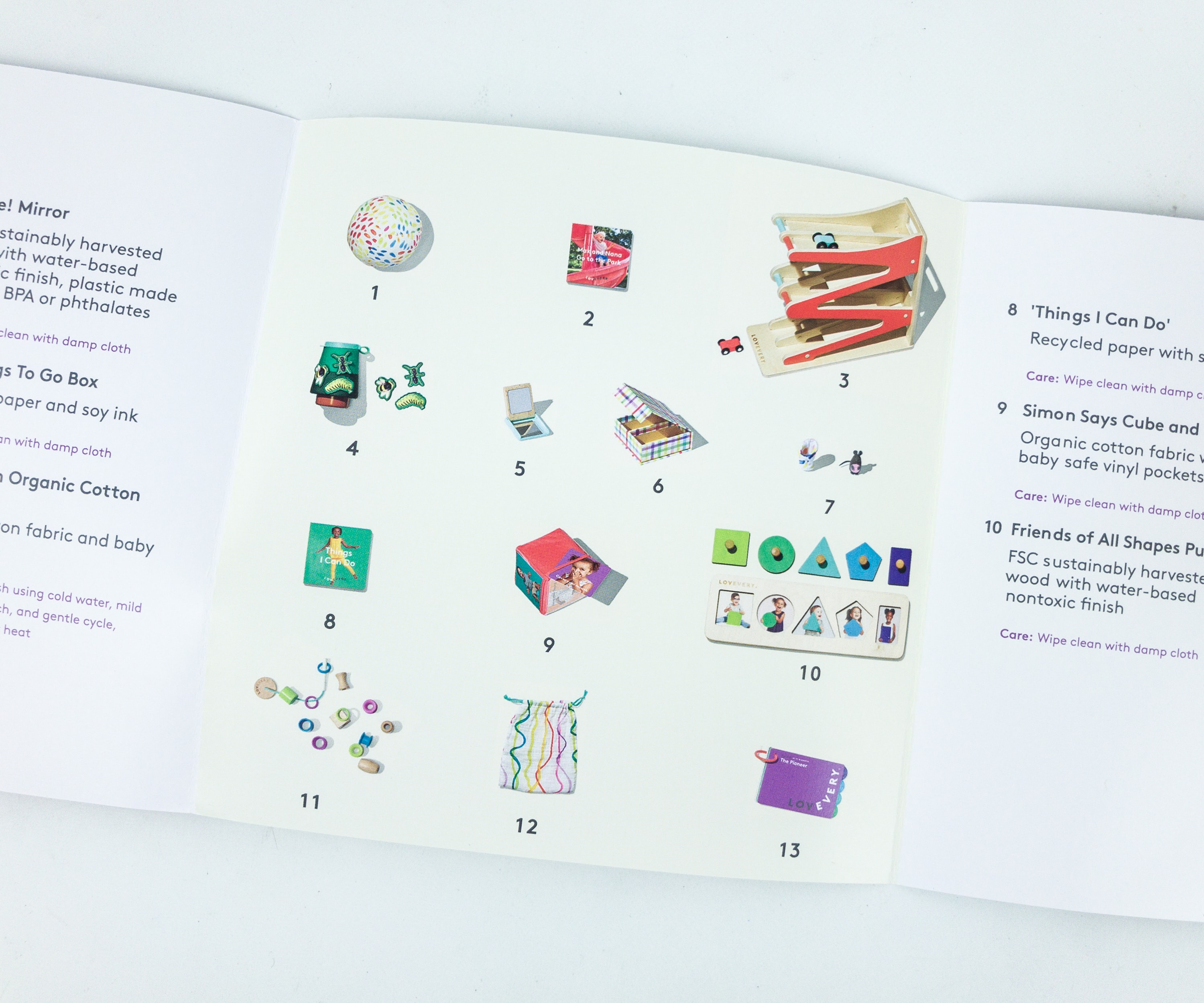 There are corresponding photos for each number, so it's easier for you to determine which is which.
First up is the Play Guide!
This guide is divided into different sections, so it's easier to flip through them and find what you're looking for.
Like the information sheet, it gave us a rundown of all the toys in the box.
There's a welcome note!
Here, they listed what 16 to 18-month-old kids are already capable of.
It's also really helpful that they listed down what babies of this age like to do! Not everything would apply to your baby, but at least you'd get a general idea.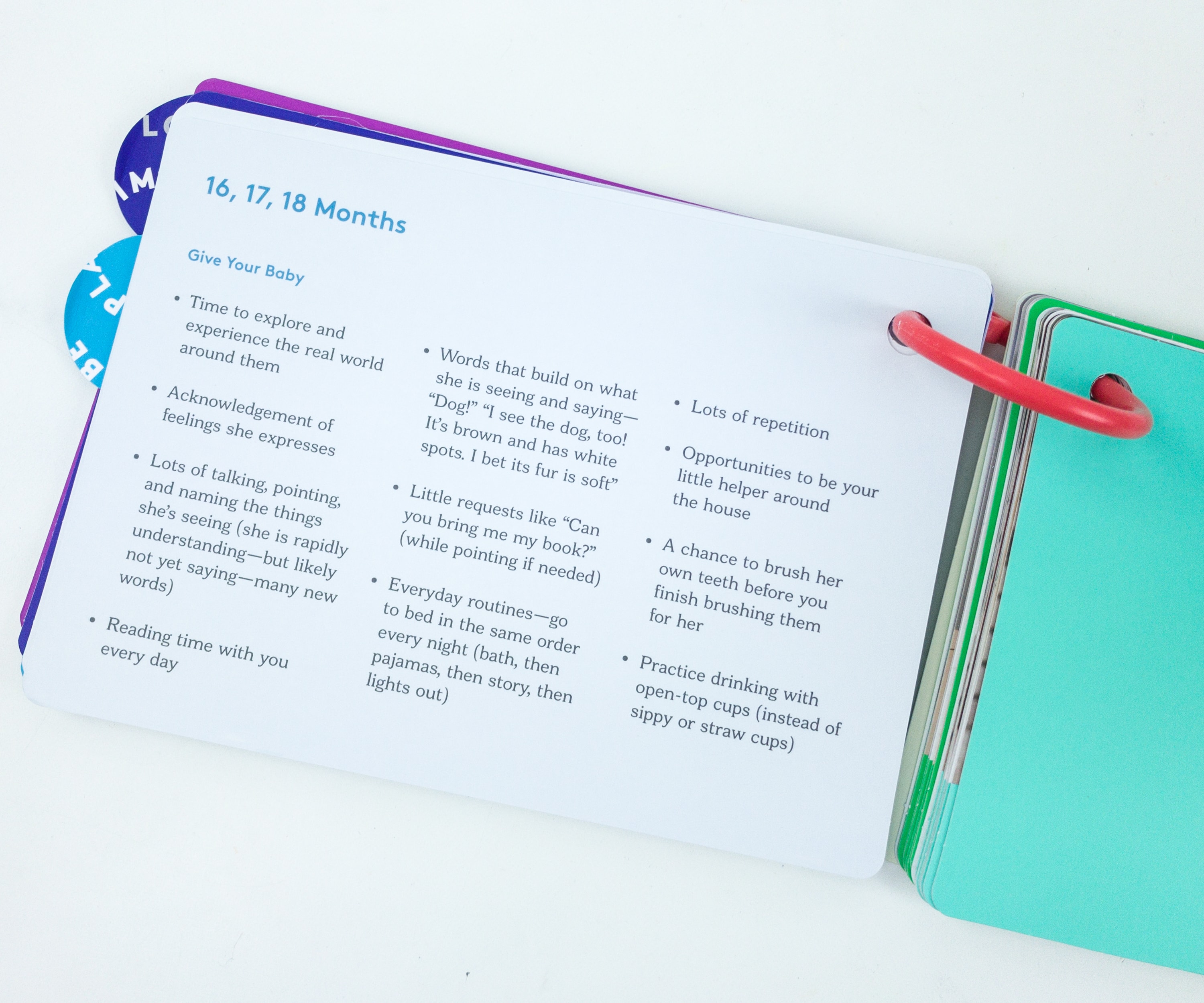 Lastly, there's a list of the appropriate things we should give our baby at this stage. Although quite long, it's a great read for parents. There are lots of insights already!
Next section is The Playthings! We're getting on to the toys and activities! The first activity is entitled "Can You Kick It?"
By around 18 months, your baby will be able to "kick" a large ball. He may start by walking into it. When he kicks, he'll practice balance and learning the feeling of his weight shifting onto one leg. Fist kicks are so sweet.
For this activity, we need the Organic Cotton Big Kid Ball. It's soft and squishy, so your kid won't get hurt if they use it to practice kicking.
We're on to the second activity: Processing and Managing Emotions!
Your baby is starting to experience a wider range of emotions. She'll feel more secure having help naming and processing her feelings. You can use the real life story of 'Max and Nana Go To the Park' to act out what happens when someone gets hurt: feelings of sadness, then regaining confidence and getting back to playing. This will teach her to bounce back and learn from her setbacks.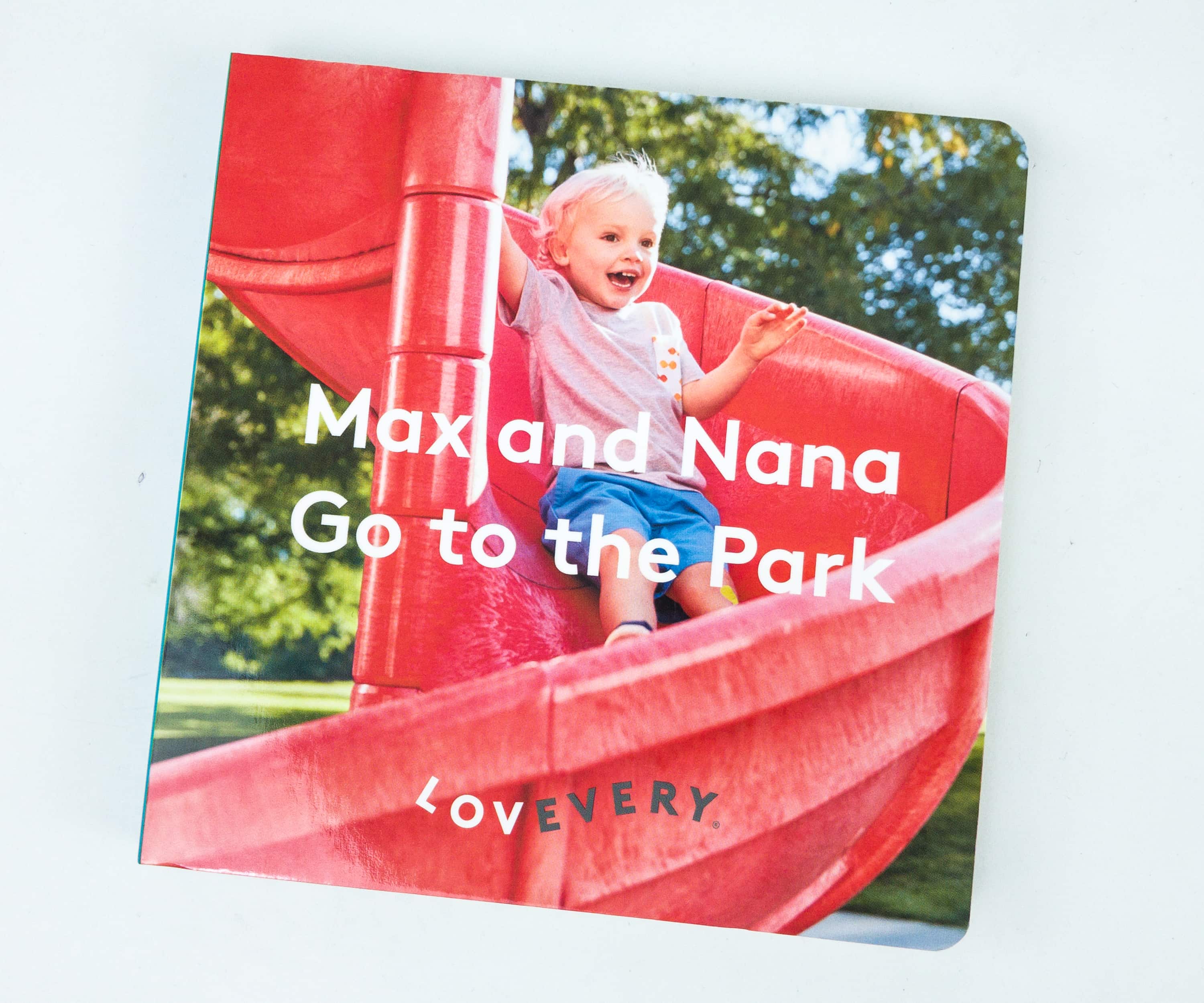 For this activity, we got a book that helps parents teach their children to process their feelings and nurture emotional resilience by acting out what happens to the story.
The text is simple and easy to understand. It's also accompanied by a related photo.
Here, we can clearly see how happy Max is, and it's because he's riding a swing at the park!
Some pages like this don't have text, but the emotions shown on photo are quite clear. This time, Max is crying!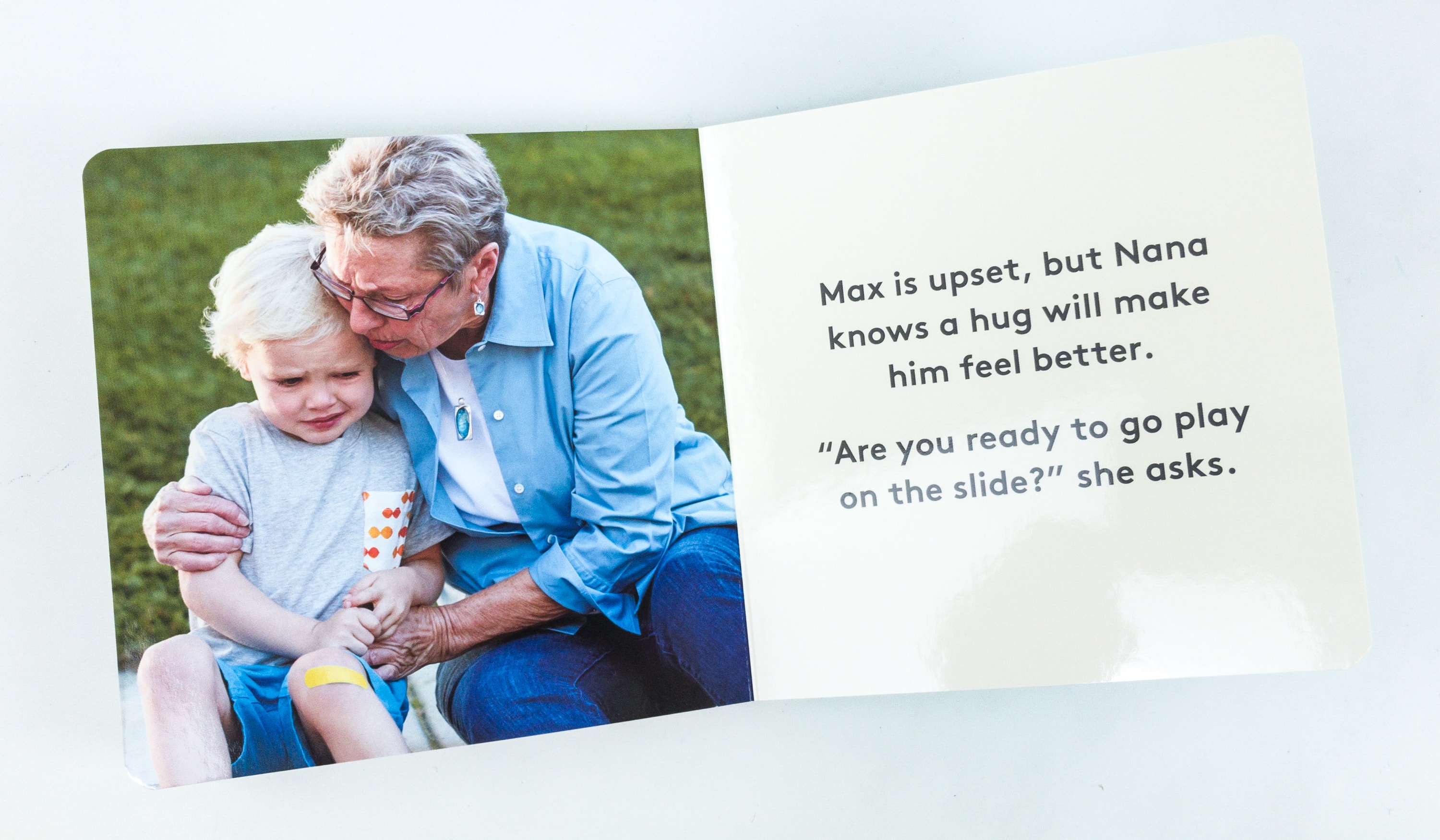 Telling this story to your child will help them understand different kinds of feelings and that other people have feelings as well.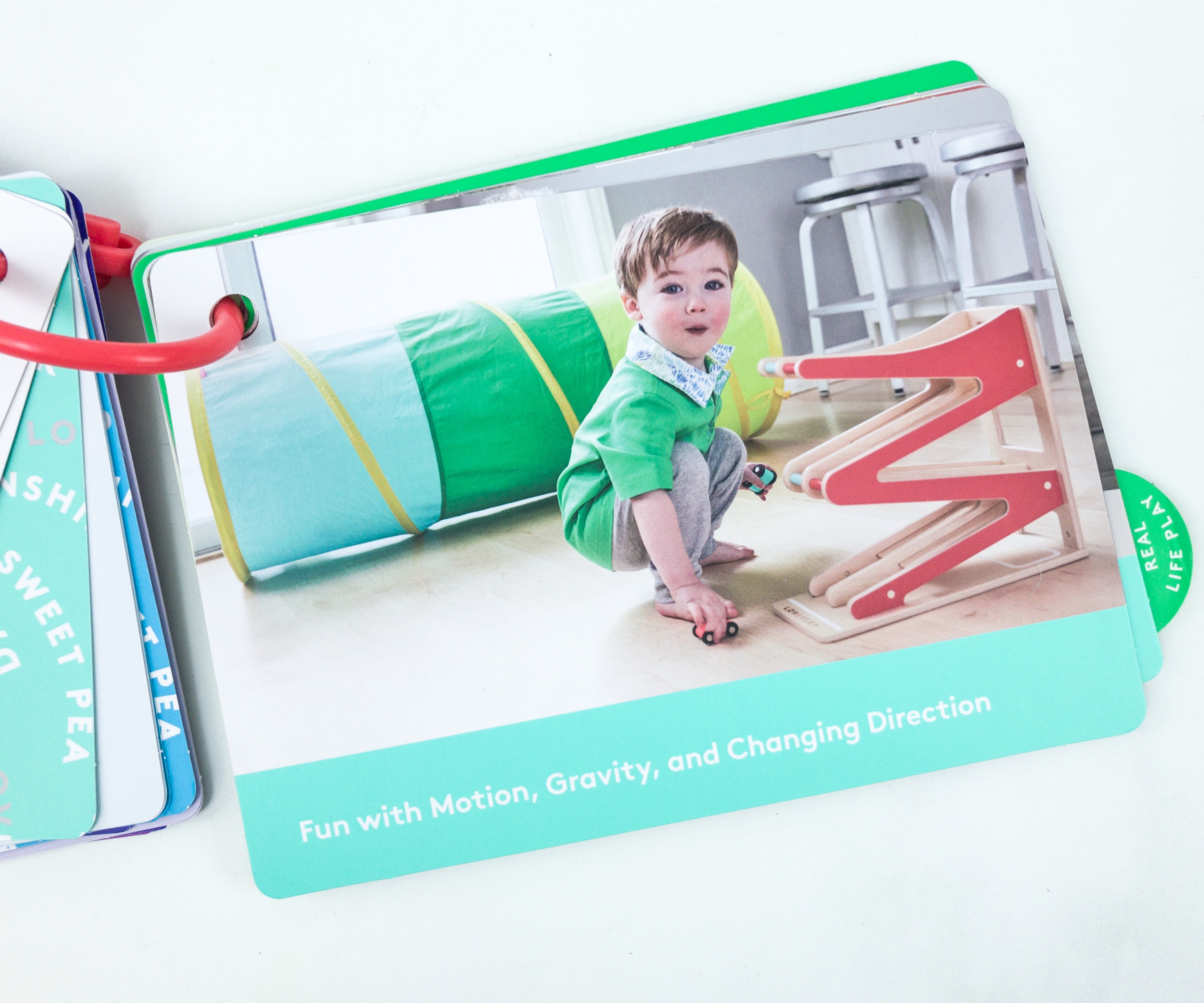 Here's the third activity: Fun with Motion, Gravity, and Changing Direction!
At around 17 months, your baby starts to figure out how things work mechanically and that he can solve problems with tools. He learns about cause and effect as he sees what happens after dropping the cars onto the ramp.
This is the biggest toy we got in this box, the Race and Chase Ramp!
Aside from the ramp, we got two car toys as well.
The instruction card says it's best to let your child explore the toy on their own. They can put both cars on the ramp at the same time, or one after another!
My baby tried to pick up the cars and then put them on the top of the ramp! She loved it!
You can also explain the ramp parts to your kids, and how the cars go down fast because of the steep track.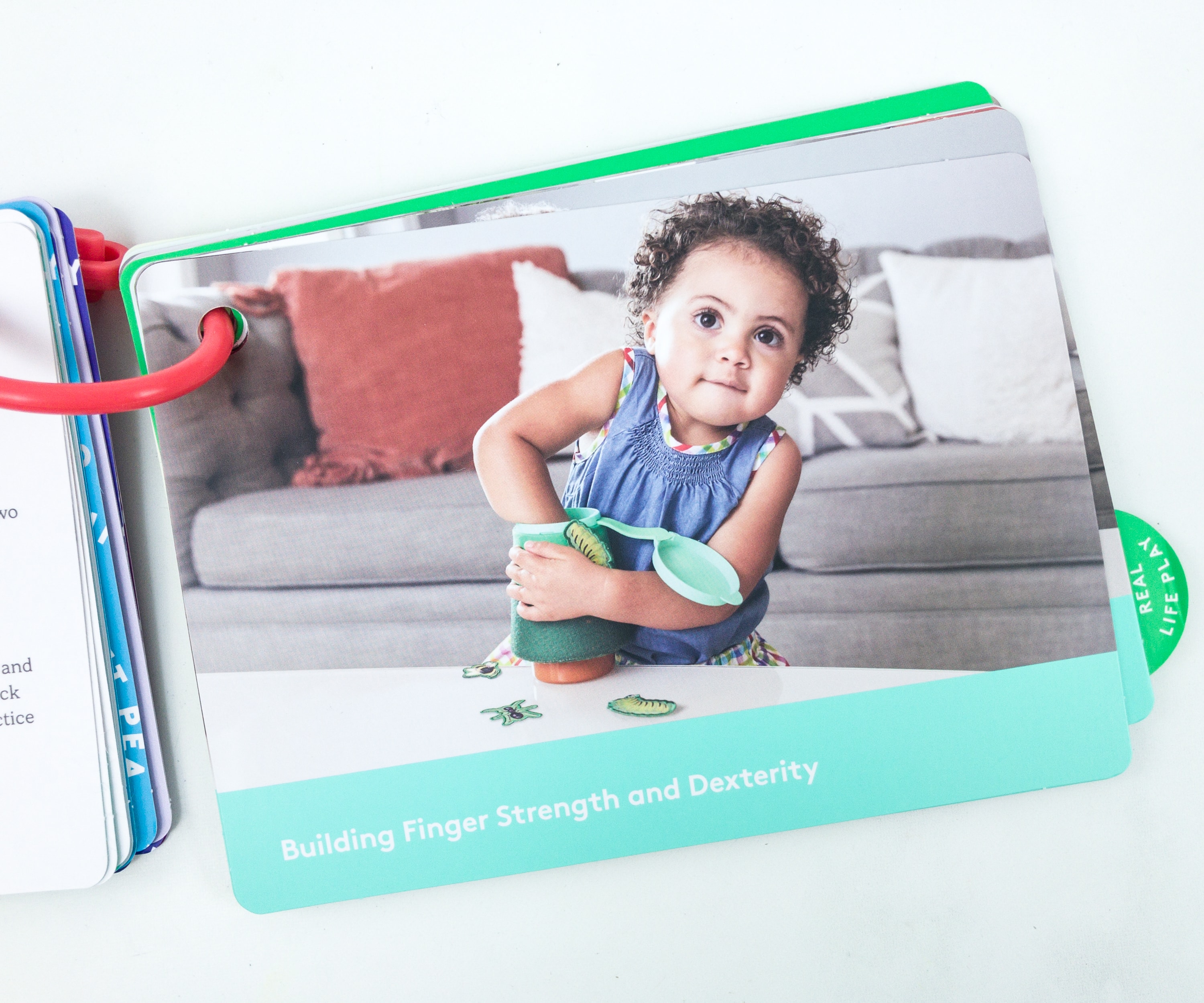 Next up is Building Finger Strength and Dexterity!
Learning to peel and stick objects and open and close lids is fun for your baby. It helps her learn to coordinate both hands and build finger strength and dexterity.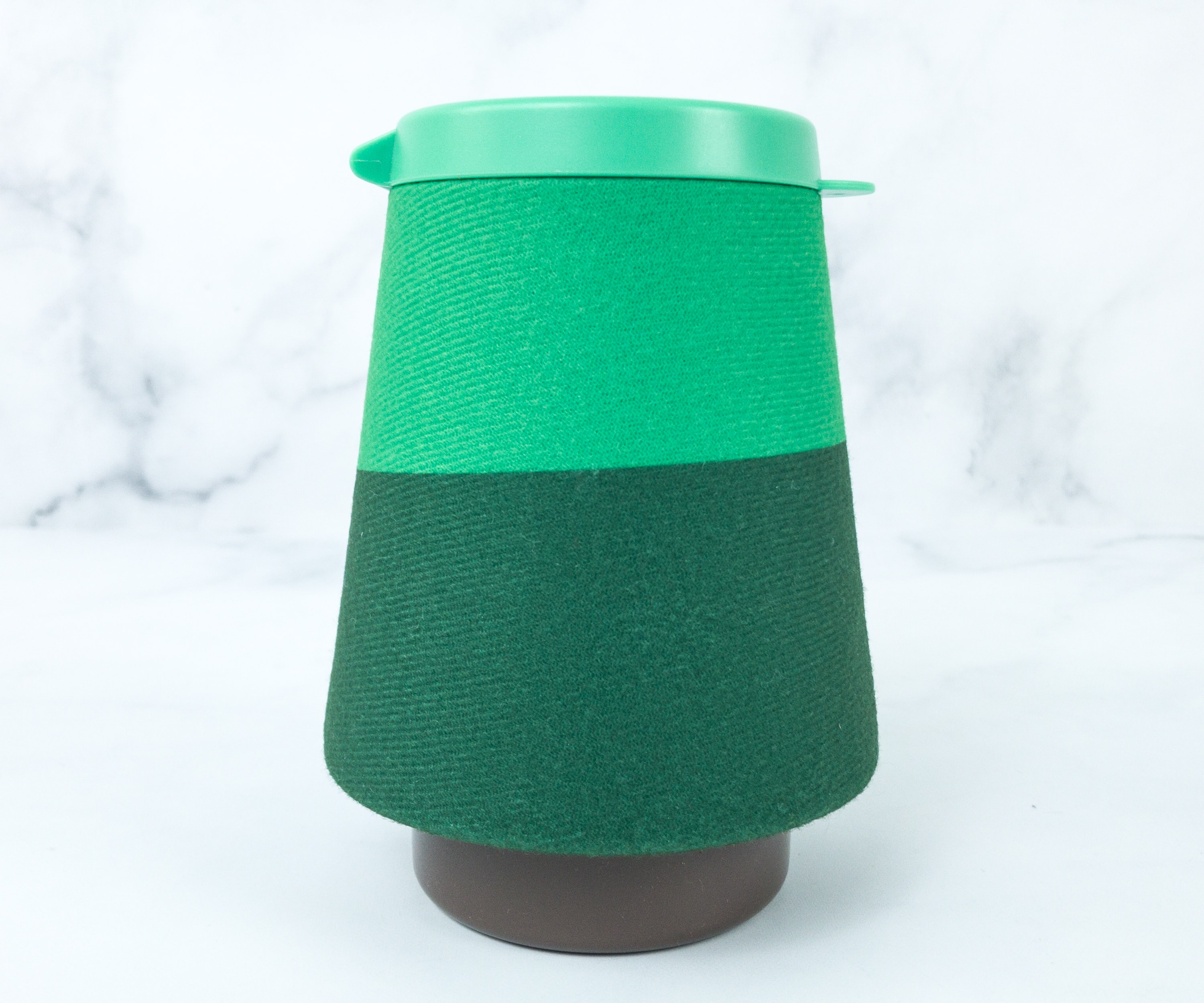 We got the Fuzzy Bug Shrub toy for this activity! There's a lid on top of the container, so your child can practice opening and closing it.
Once your child has opened the container, she can now take out the patches featuring different bugs: an ant, a caterpillar, and a bee!
Next, they have to peel back each bug and stick them outside of the container. This activity helps enhance a child's concentration, fine motor skills, and finger strength.
Now, we're onto the next activity: Learning on the Changing Table!
Many babies get squirmy on the changing table, which can be stressful and messy. This little diaper-time kit should provide some distraction. Having a little object to hold—and hold his attention—while you're changing him will help you during this time.
We got a Playthings To Go Box for this activity!
Inside, there's a mirror and and a mouse toy in an organic cotton sleep sack.
The mouse is cute and not scary!
Your child may also take out the mouse toy from the sack and then put it back and tuck it into bed!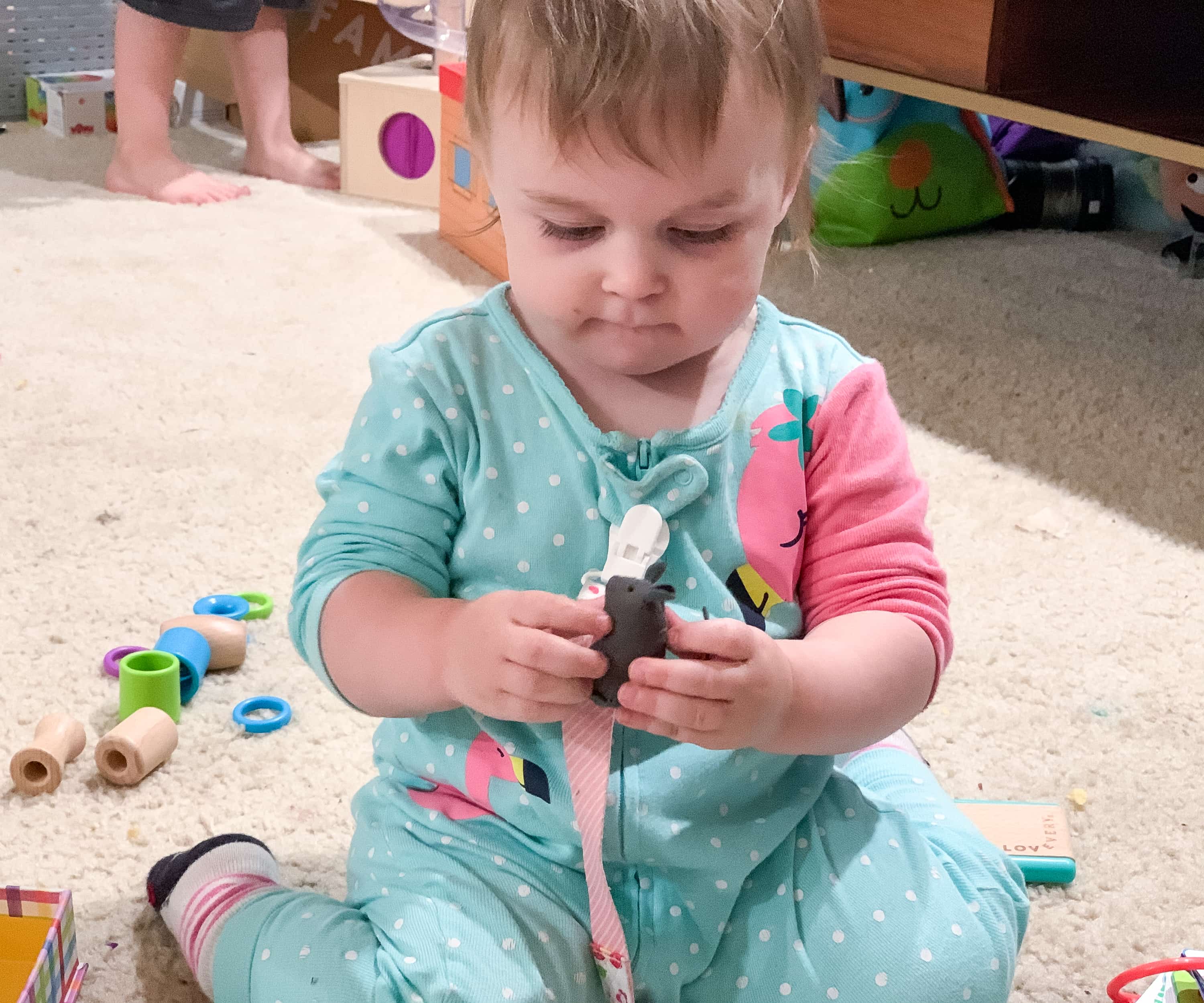 Here's my baby being very curious and interested in her new mouse friend!
They included the mirror because, at this age, your child is already starting to understand that the one looking back from the mirror is their own self!

Opening and closing the mirror case is also a nice exercise for your child!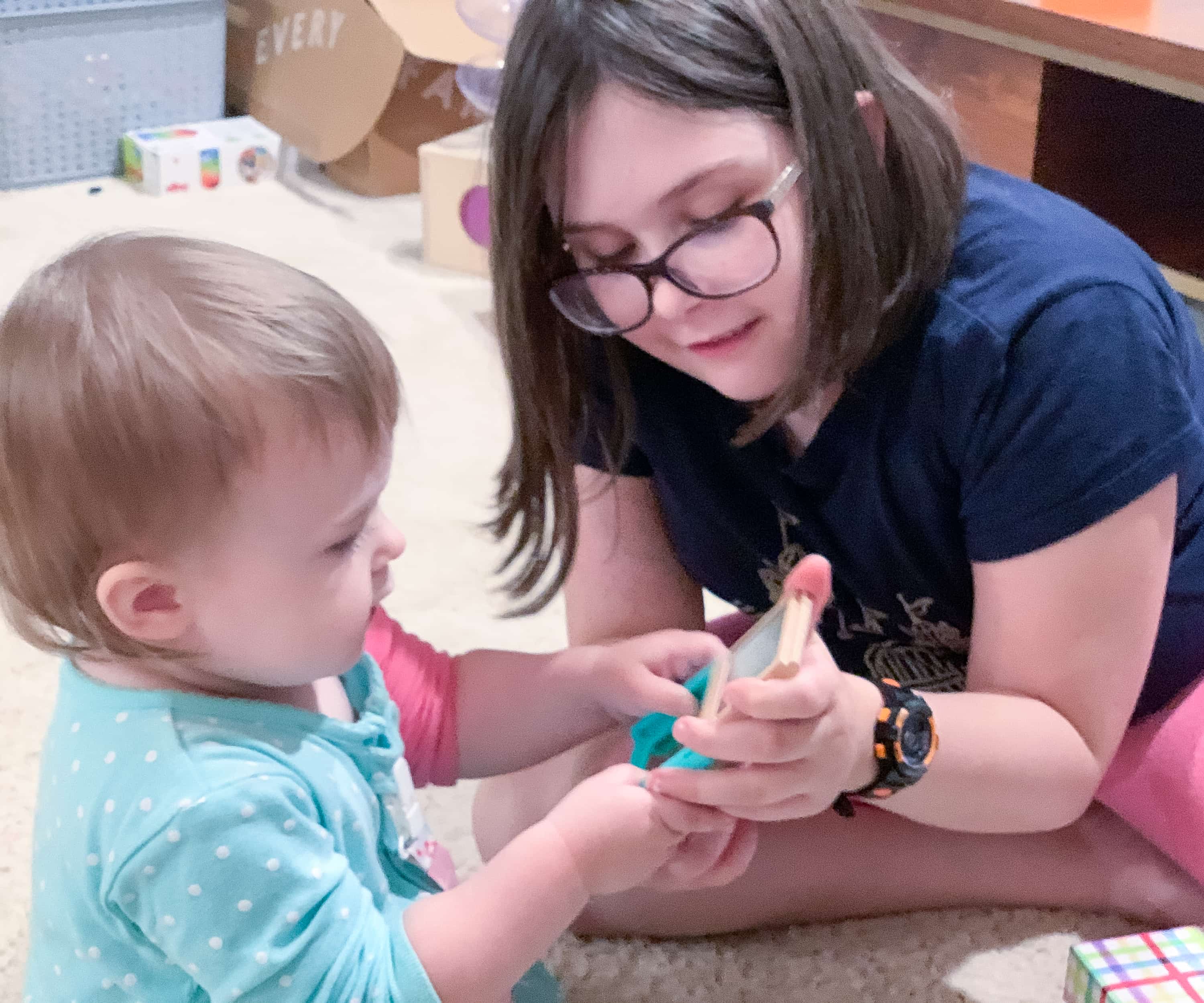 My older daughter helped with explaining the mirror to her sibling. They had lots of fun with it!
My baby continued to stare at herself in the mirror. She can't help but smile as well!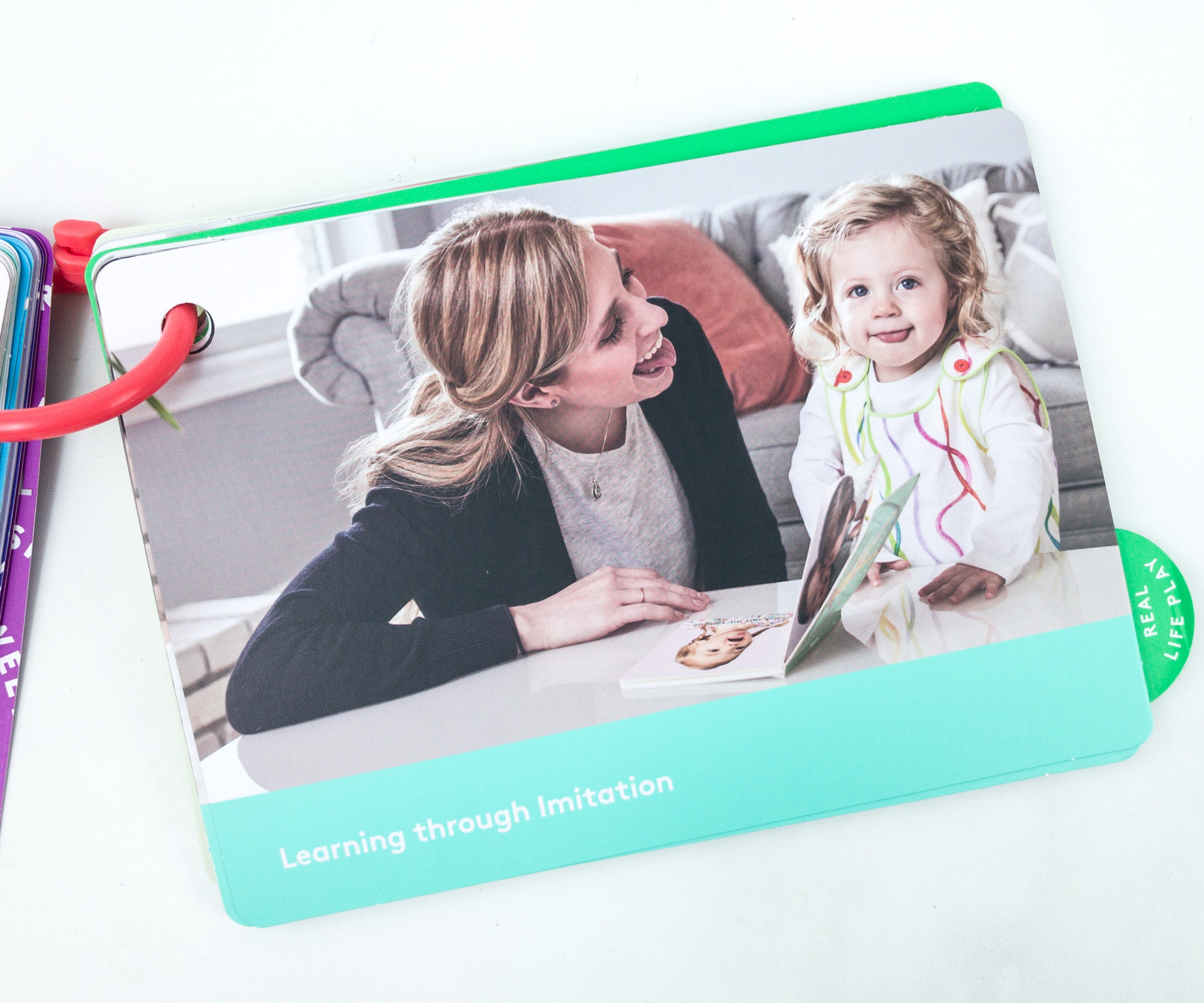 Next activity is Learning through Imitation.
Your baby is learning through imitation. She is mimicking expressions and actions that she can't see herself doing, like sticking out her tongue. These are called "invisible gestures" and are a step more challenging than gestures she can watch, such as kicking a ball or patting a table. Imitating invisible gestures shows her cognition is growing.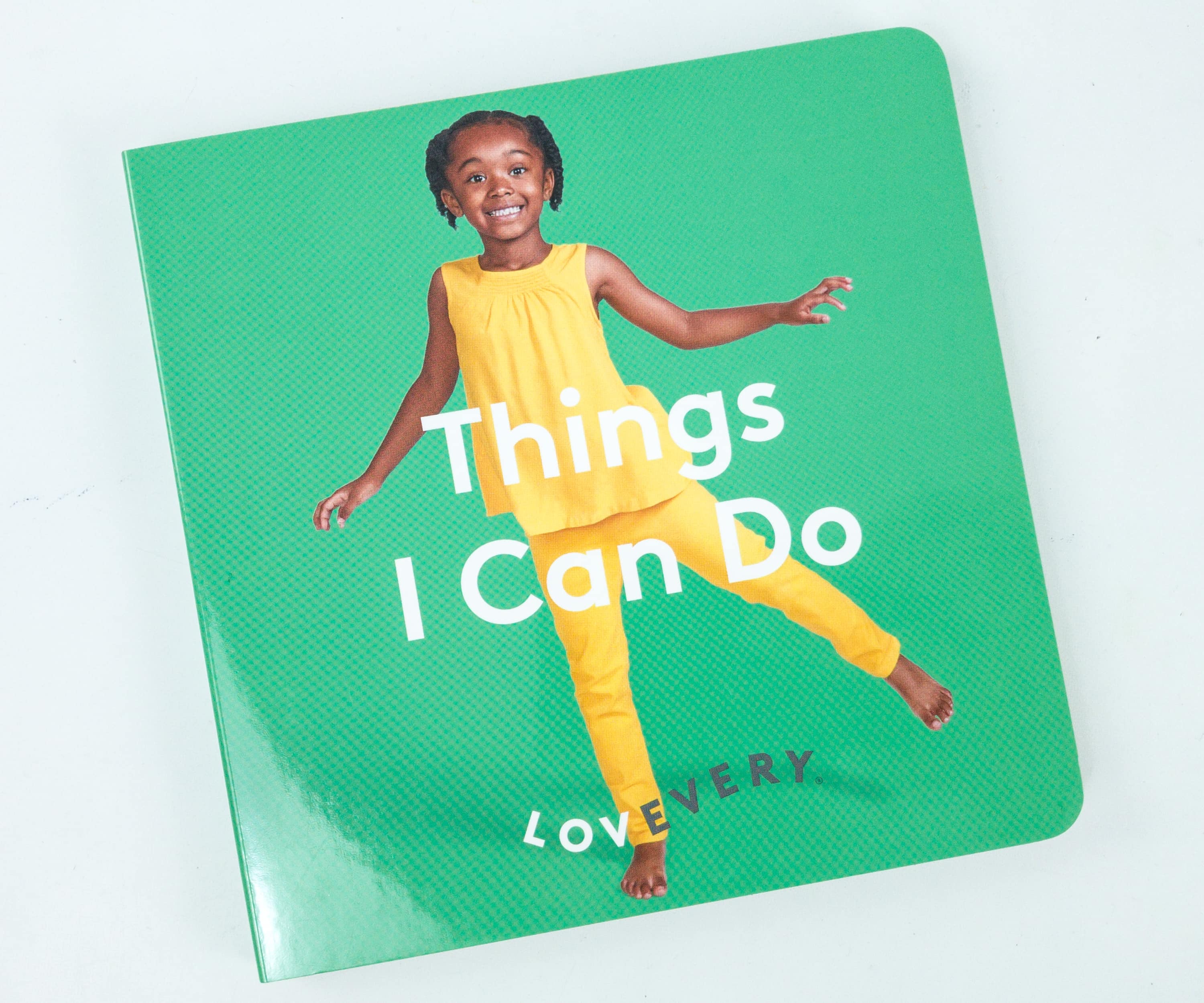 We received another book and this time it's entitled Things I Can Do!
The book has big and fun pictures!
They are also accompanied with one word each that states the action being done in the photo.
My baby flipped through the book first…
Then, she started to focus on the actions being done on the photos and even copied them!
Next activity is Identifying and Naming Body Parts!
Your baby is starting to understand (but not yet verbalize) the names of a few body parts. When he is closer to 18 months, he'll be able to identify body parts by pointing at or touching the named part.
We got Simon Says Cube and Cards for this activity! It's all about learning body parts, and also involves learning by imitation since the game encourages your baby to copy what's being done on the photo.
The cards are colorful, and the photos are accompanied by simple text.
The actions being described are easy to follow as well!
Here's another activity: Matching by Shape!
Over the coming months, your baby will gain the cognitive ability to match the shapes in this puzzle. The circle is generally the easiest to work with because it lacks corners; the square and then triangle follow. Over time, she'll be able to see the difference between the square and the rectangle, and the triangle and the pentagon.
It's similar to the puzzle in the last Lovevery box, but this time we're getting different shapes!
There's a square, circle, triangle, pentagon, and rectangle!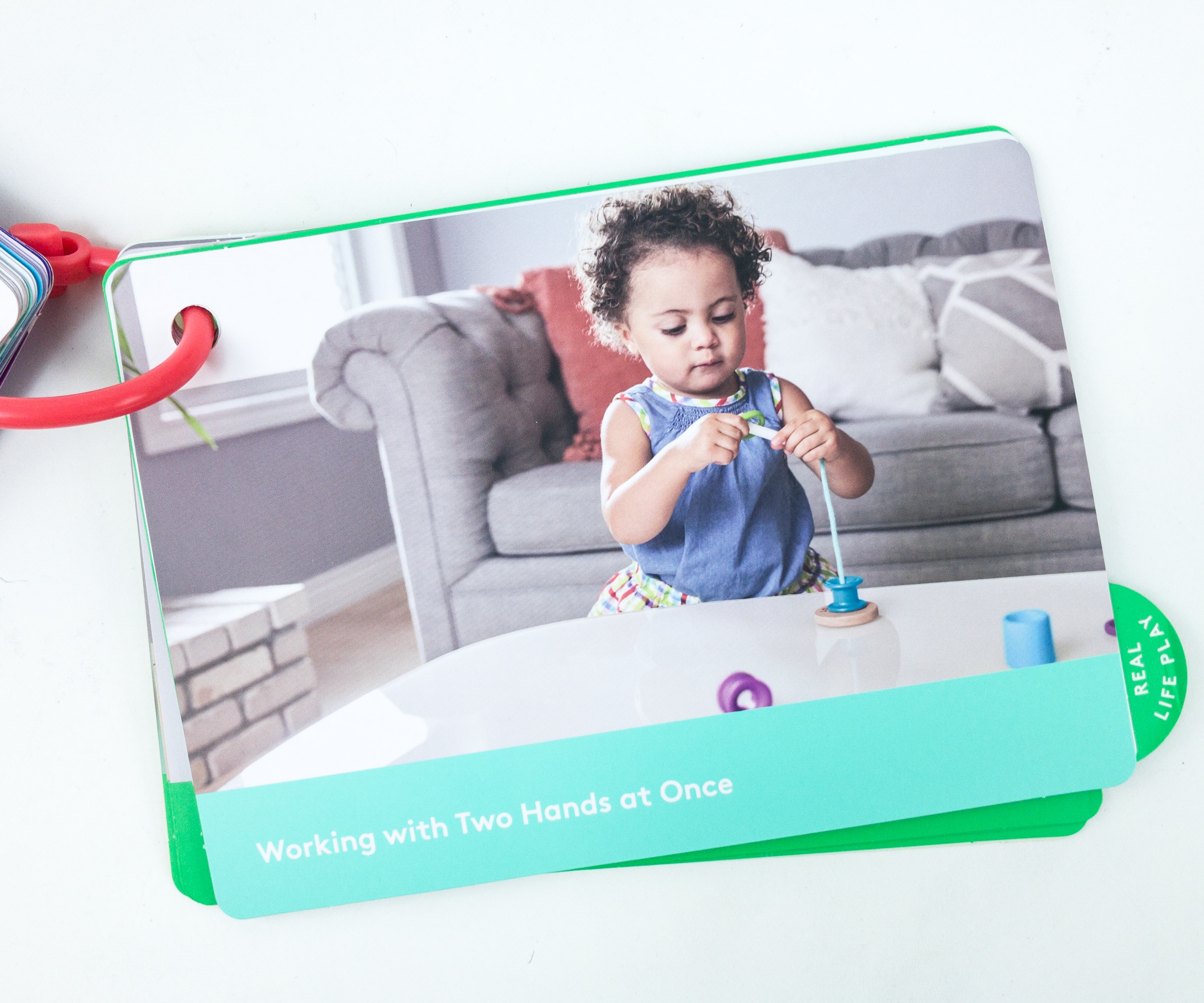 Next activity is entitled Working with Two Hands at Once!
Your baby is learning to use both hands to play and that each hand has its own role. One hand can act as the holder while the other hand acts as the manipulator. It takes time for him to figure this out.
For this activity, we're using the Threadable Bead Kit packed in a drawstring bag.
There are wooden beads, as well as some colorful beads plus a string.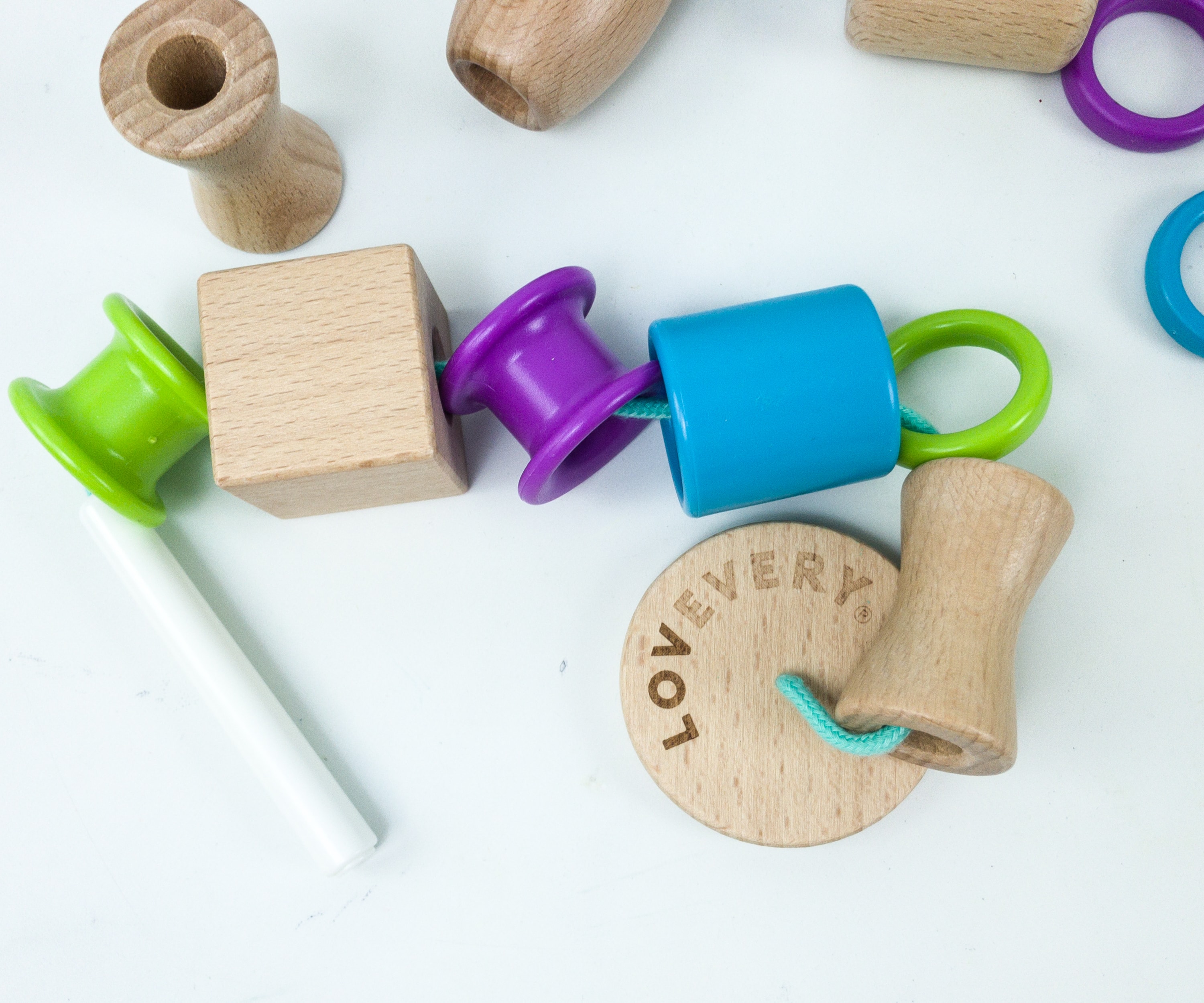 Putting the beads together using the string makes an excellent activity to improve your baby's fine motor skills.
Additional care instructions are listed in the booklet.
We're onto the last part of the booklet! It's called Real Life Play, which suggests more play ideas using materials we can find from home.
First suggested activity is Little Cleaner! It's great because this can be a part of your daily routine. Just use the mirror included in this box so your baby can find the mess on their face and then let them wash it.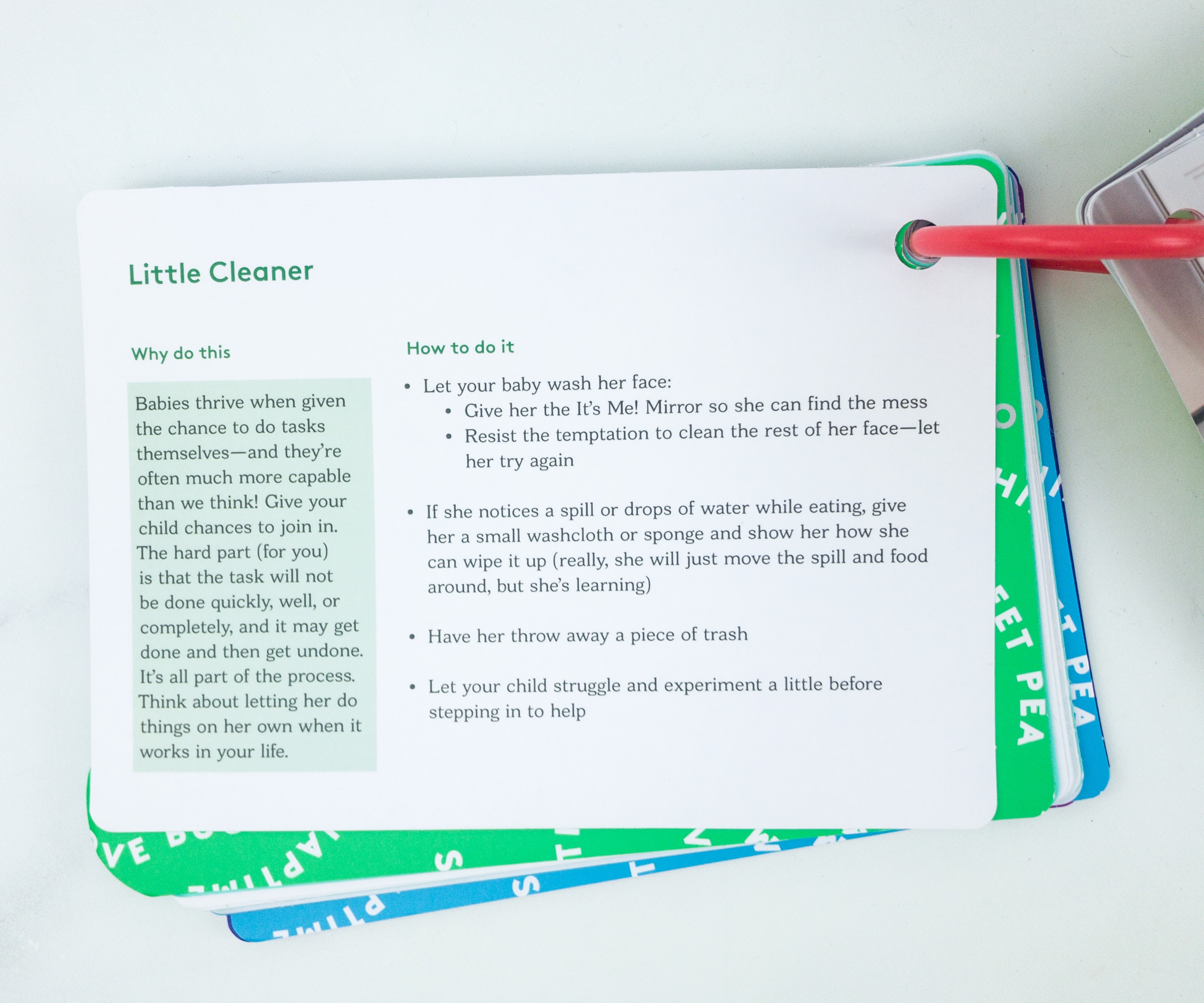 Babies thrive when given the chance to do tasks themselves—and they're often much more capable than we think! Give your child chances to join in. The hard part (for you) is that the task will not be done quickly, well, or completely, and it may get done and then get undone.
Next up is Play Music with Everyday Items! From pots to laundry basket, you'll surely find items at home that your baby can play with to produce sounds. Don't forget the spoon, because your baby will need to make a beat.
Music is a great way to learn about math and build language. Your baby is exploring patterns, counting, rhythm, and similar and different beats. He loves being the center of attention and making sounds. Help him play music by creating a drum set out of everyday items.
Another suggested activity: Fruit Sensory Play! For this, you can use whatever fruit is available. Slice them and put them in a bowl with water. All your baby has to do is to catch the fruit in the water.
This activity is great for sensory stimulation. Your baby enjoys playing with food and with water. A fruit sensory bowl offers her a chance to watch how fruit floats and explore its different textures, smells, and colors.
The next activity is entitled Serving Ourselves! It's as simple as letting your use their own spoon, scoop up their food, and eat. It's going to be messy, but worth it!
By two years old, most babies are able to feed themselves with a spoon (with some spilling); they enjoy starting to practice this at around 16 months. Feeding himself with a utensil is important for your baby's growing sense of independence and for developing fine motor skills.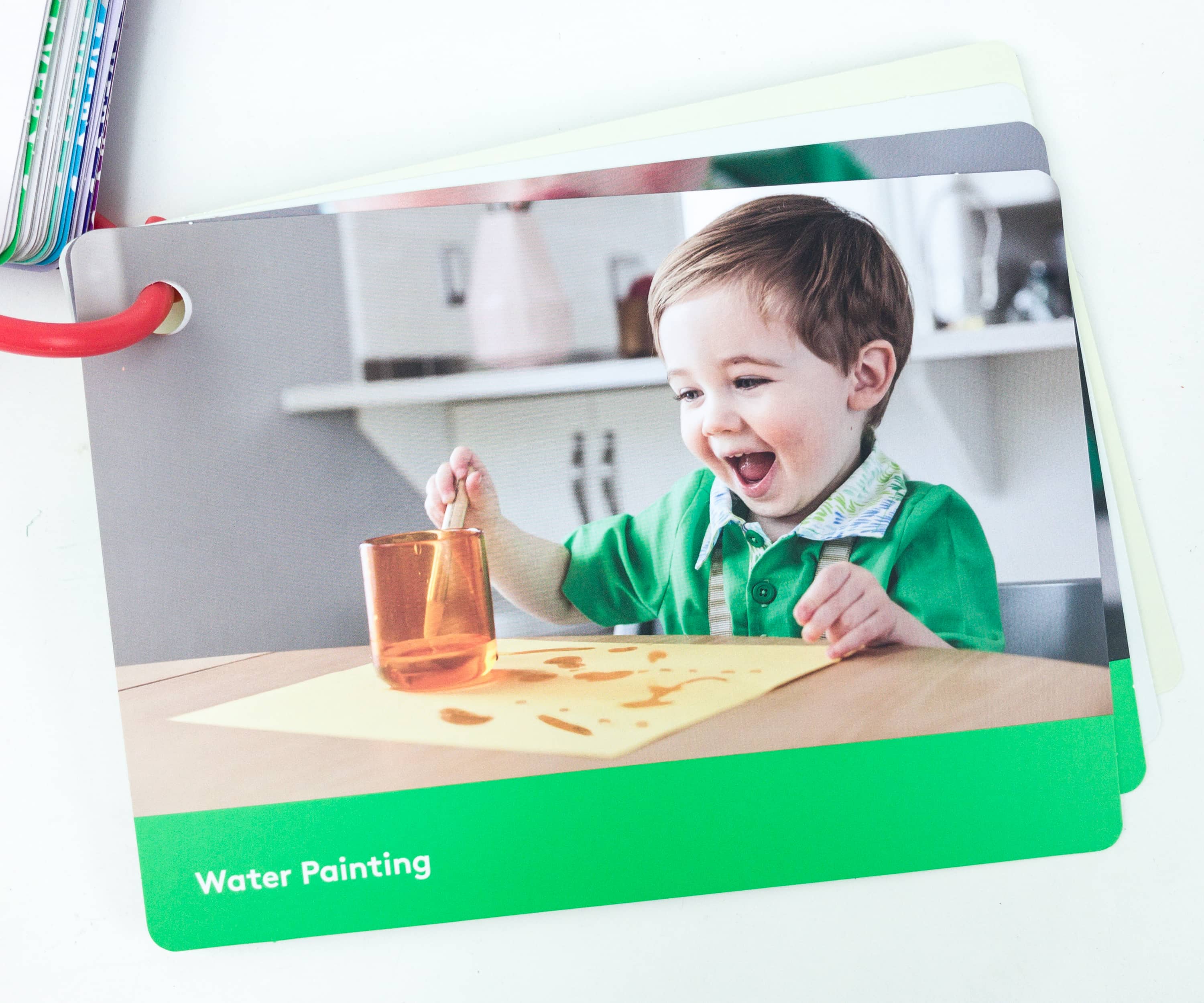 Next, we're doing Water Painting! This one is really exciting because your baby will be using a paintbrush. You also need to get a shallow cup of water, and colored paper. You can start by showing them how to "paint" on the colored paper using the water.
Your baby is learning to keep his markings (mostly) within the limits of a large piece of paper. He's developing awareness of boundaries and space.
Next activity is all about Play Dough! There are so many possibilities when it comes to playing with dough. Your baby can poke, squish and roll it, or even use other items such as popsicle sticks and spoons.
Your baby is ready for play dough! Play dough builds fine motor skills and hand and finger strength. As she gets older, she'll start to use dough in imaginary play–making cookies or balls with it.
They even included a Perfect Play Dough Recipe!
Another jampacked box means more fun and more learning for my baby! The toys all have impressive quality and my sweet toddler loves them all, from the books to the puzzles and everything in between. We also appreciate the inclusion of the booklet. It's divided into sections for easier access and there's a dedicated page for each activity and toy, where concepts and instructions are listed for the parents' convenience. Just like the previous play kit, there should be no worries if you can't go through everything at once. You can definitely take your time. It's a huge box, but don't let that overwhelm you – it's a quarterly box with all the toys you need for your toddler's developmental stage. We're absolutely impressed with this box!
What do you think about the Toddler Play Kits by Lovevery?
Visit Toddler Play Kits by Lovevery to subscribe or find out more!