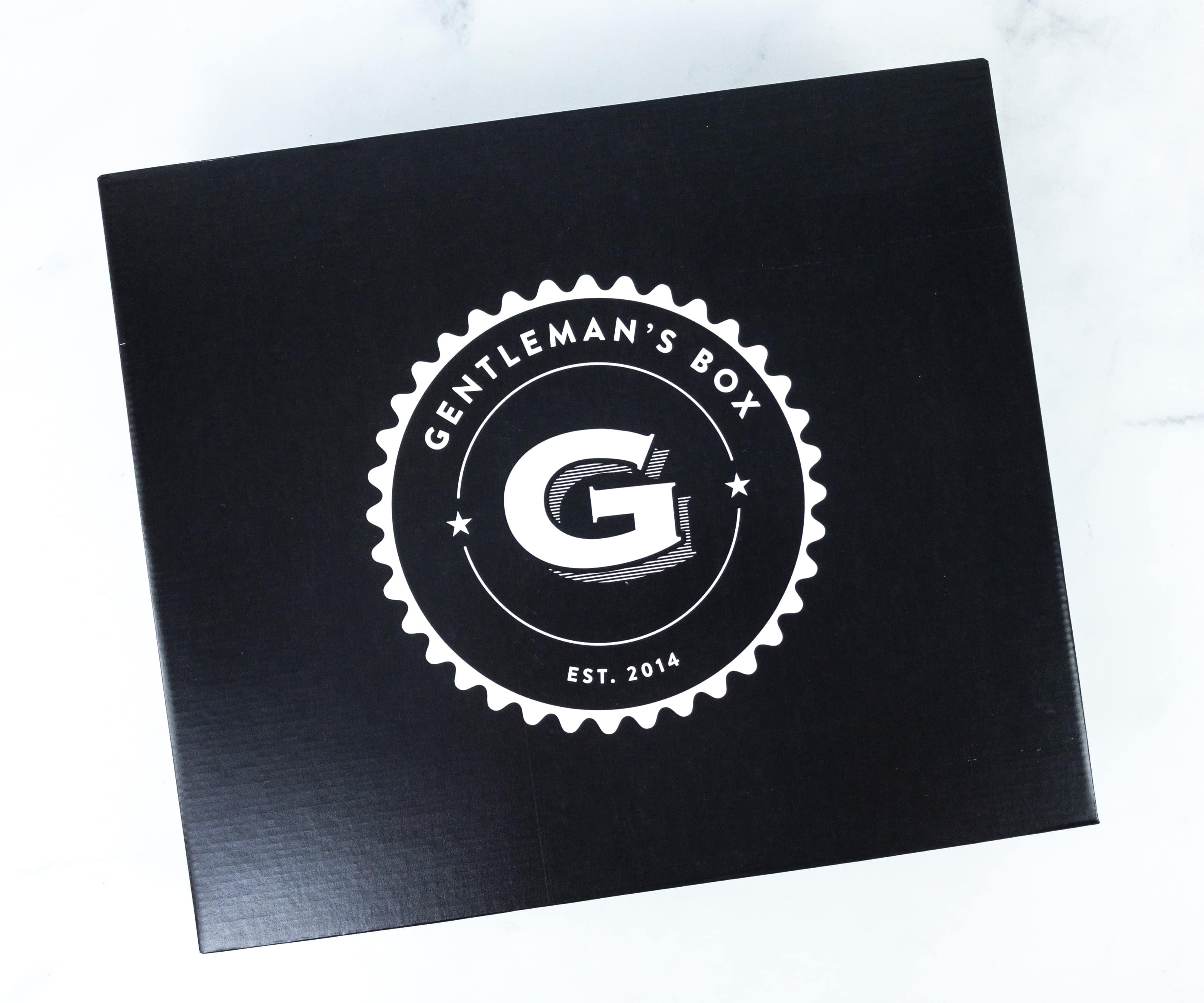 The Gentleman's Box Premium Box is a quarterly luxury subscription for men, which brings lifestyle and fashion goods centered around the season. Each box is inspired by luxury brands throughout the world and is curated by fashion experts.
DEAL: Save 20% on your first Premium Box! Just use the coupon code HELLO20.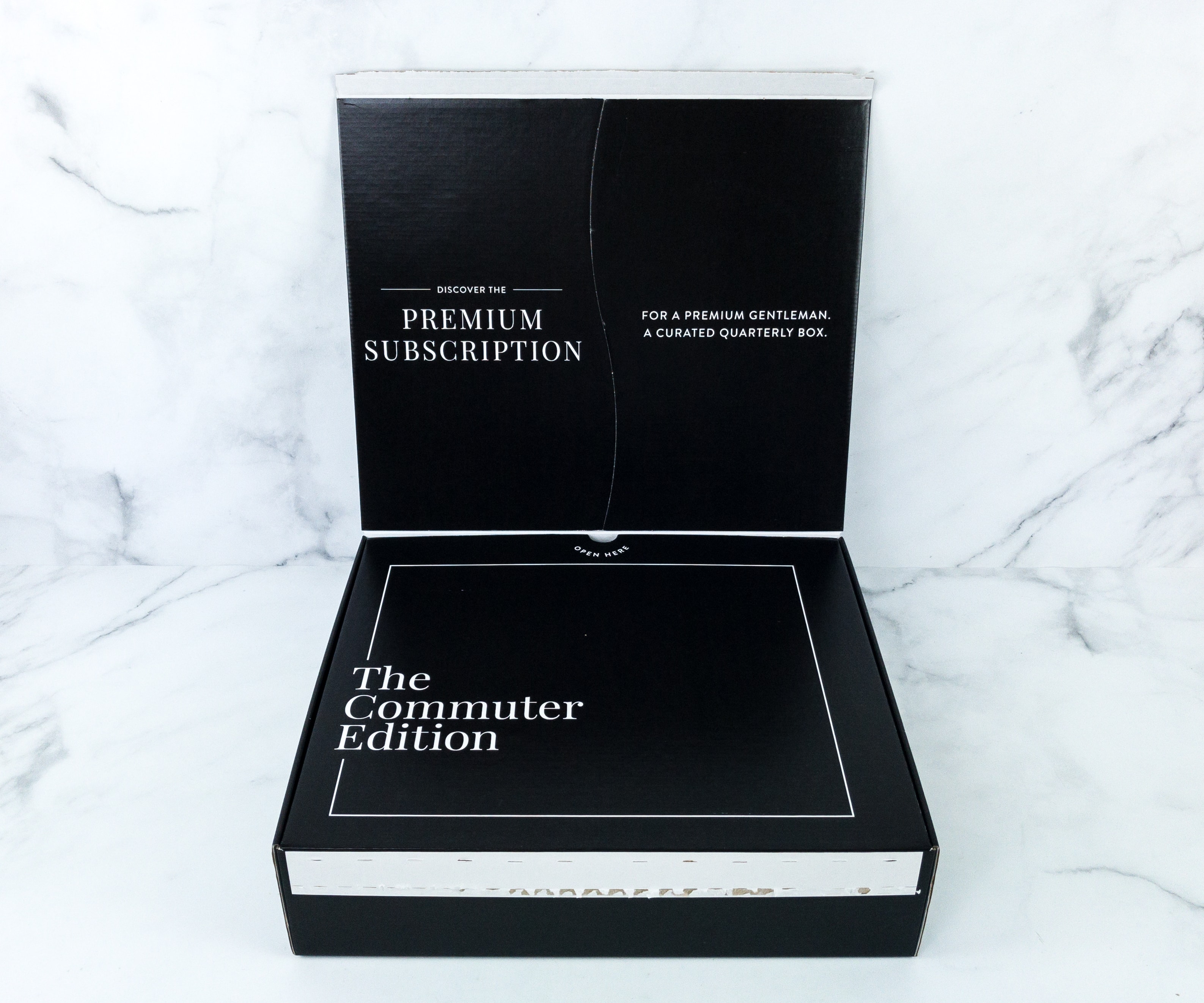 The box itself looks elegant and sleek in black. The Fall 2019 box is called The Commuter Edition.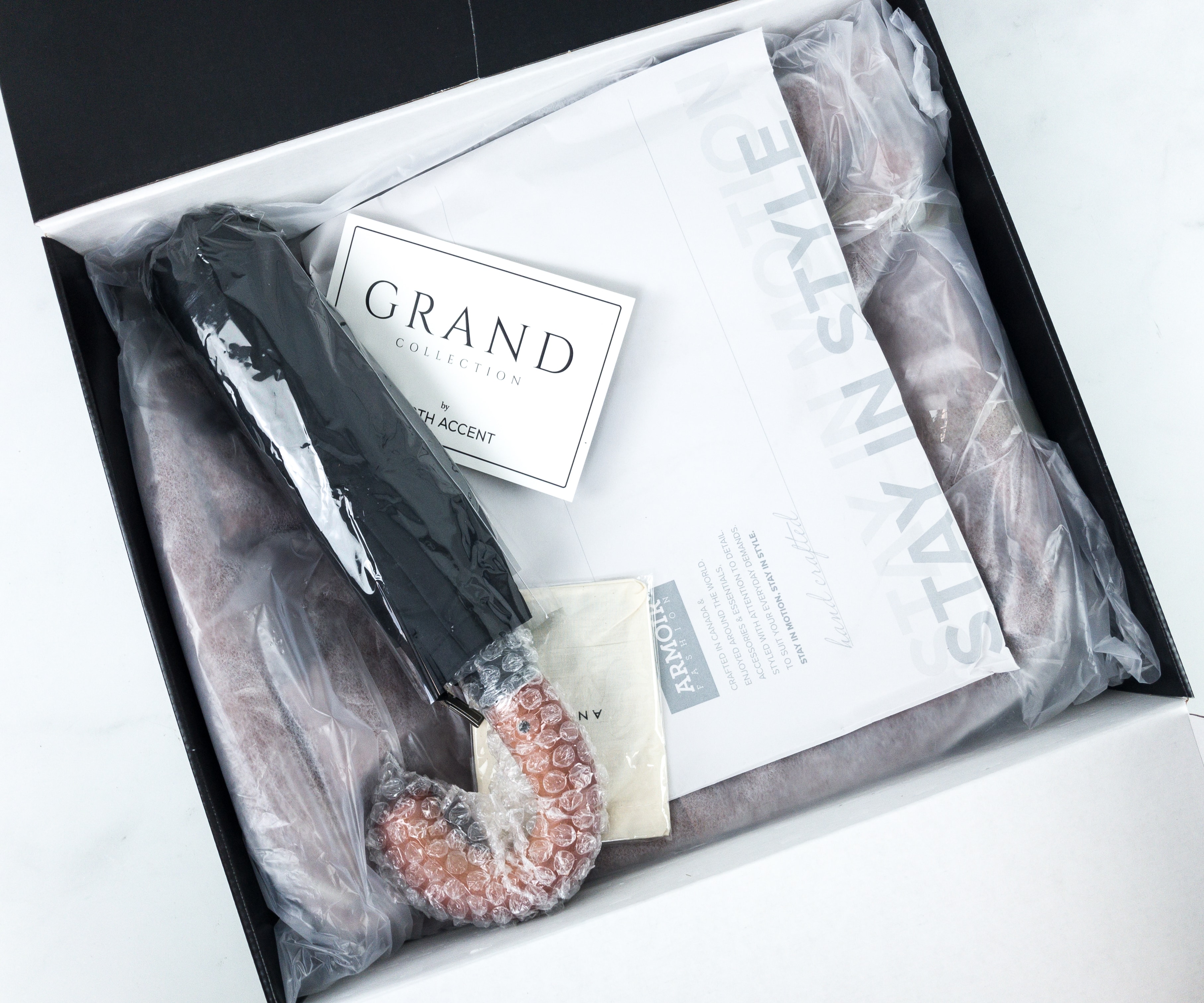 All the items are neatly packed inside the box.
Each box includes a well-designed booklet describing the products and offering use or styling suggestions for each one.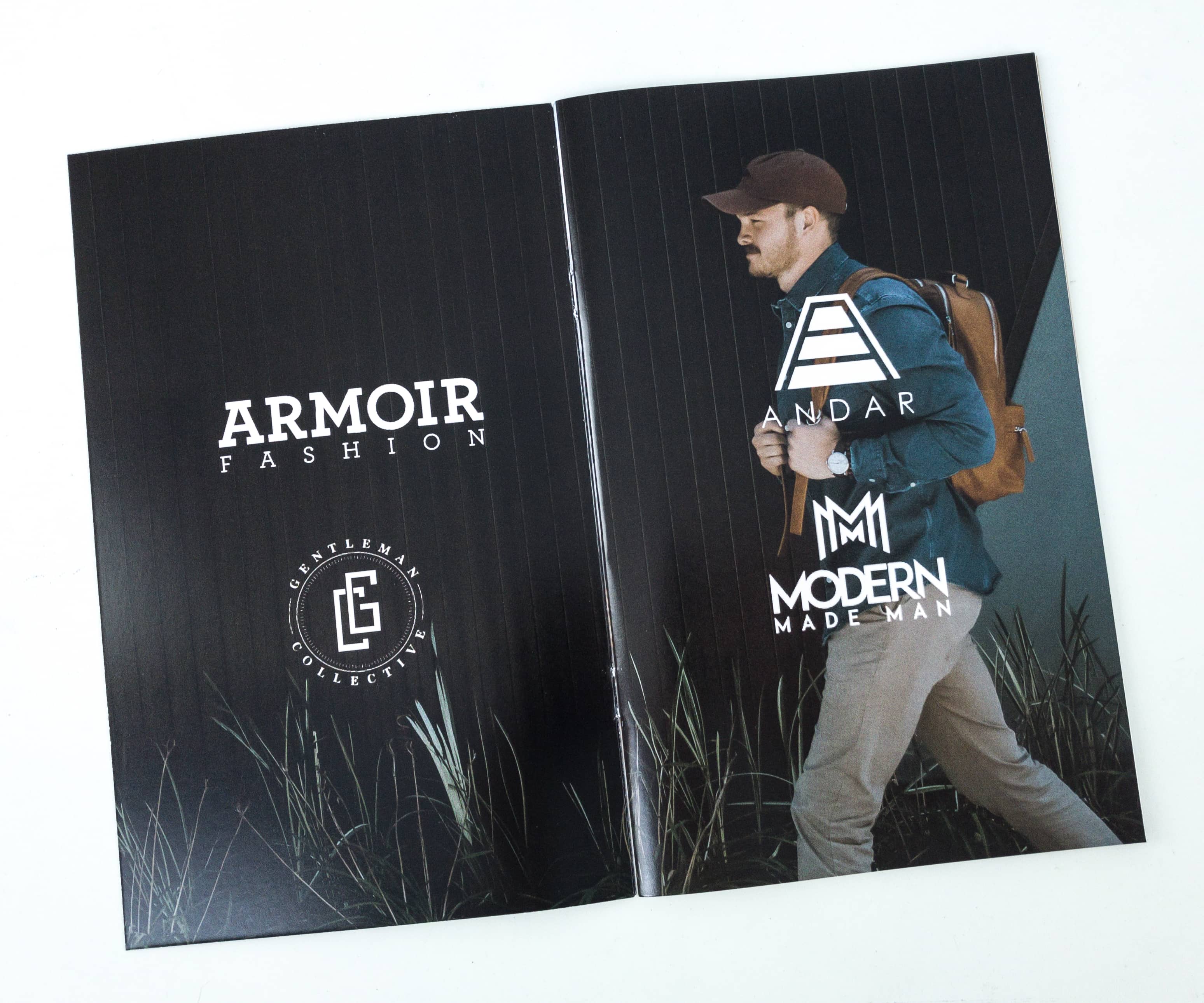 It also lists all the brands featured in this quarter's box.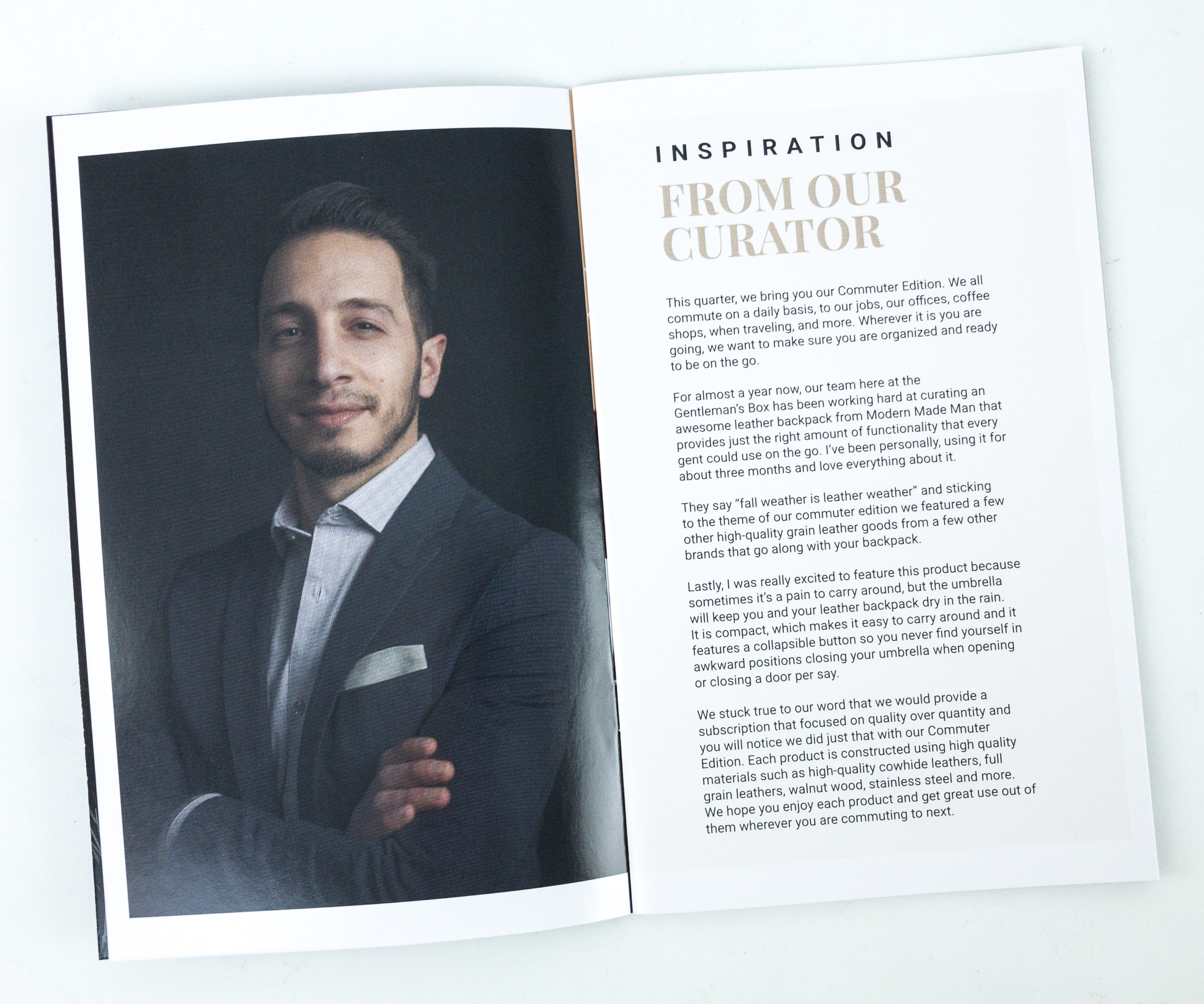 Here's a short article about all the items included inside the box, describing how each of them fits into a contemplative day out and about.
The booklet normally includes a group picture of all the items included inside the box.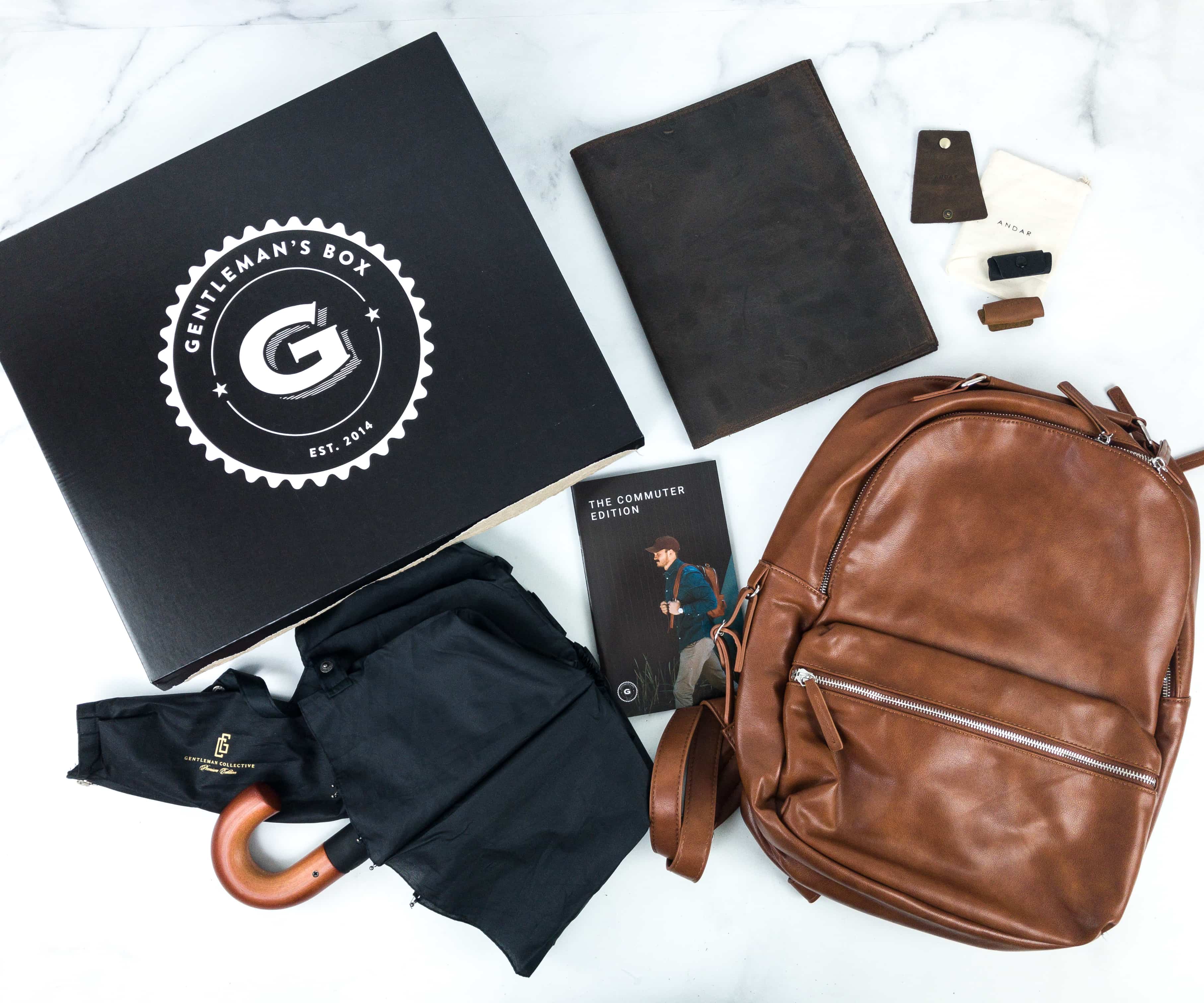 Everything in my box!
Aside from the informative booklet, we also received a promotional card.
At the back, there's a 10% off coupon for your next North Accent online purchase.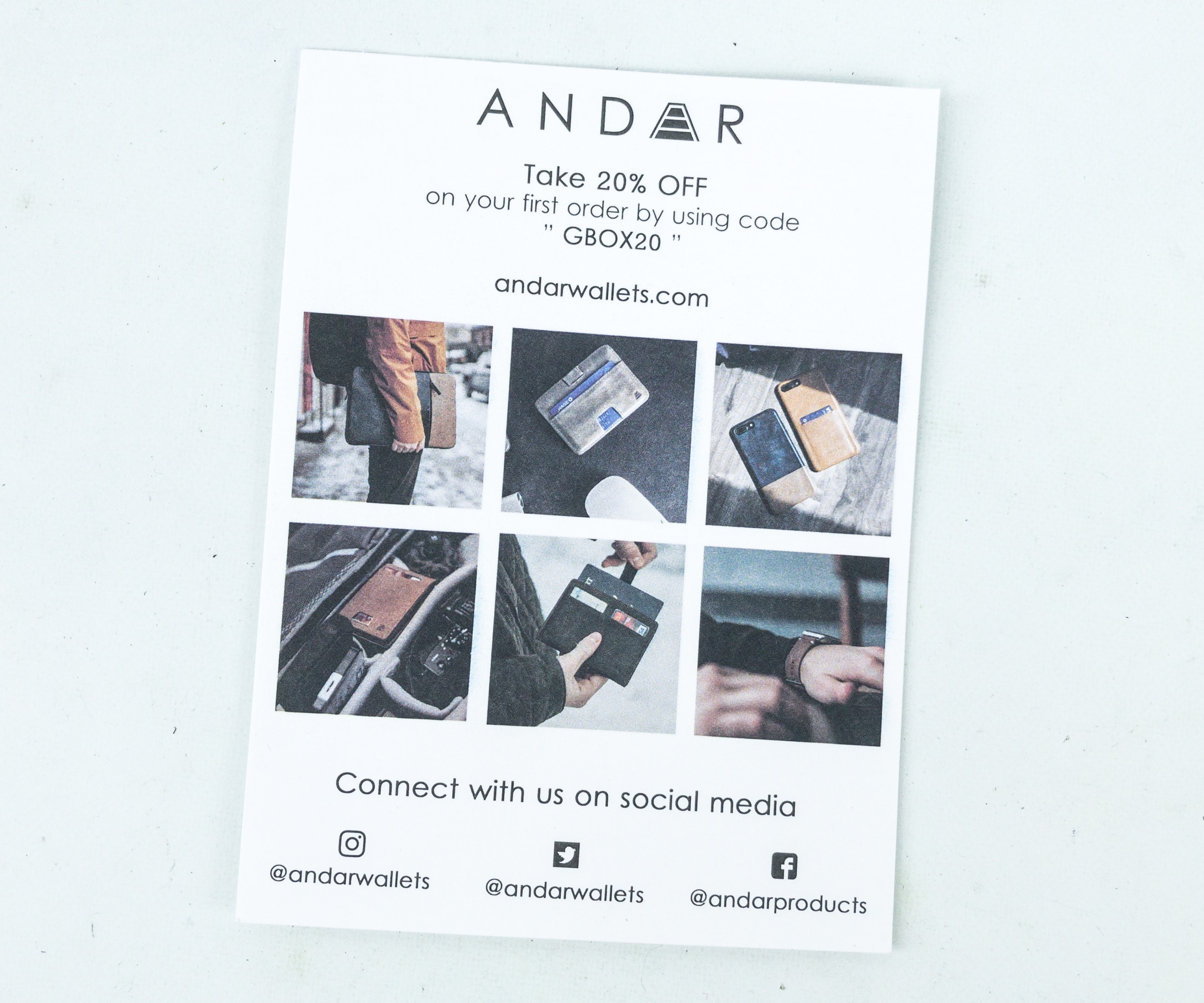 Another coupon card is from Andar. They gave us a 20% off coupon, valid for first orders.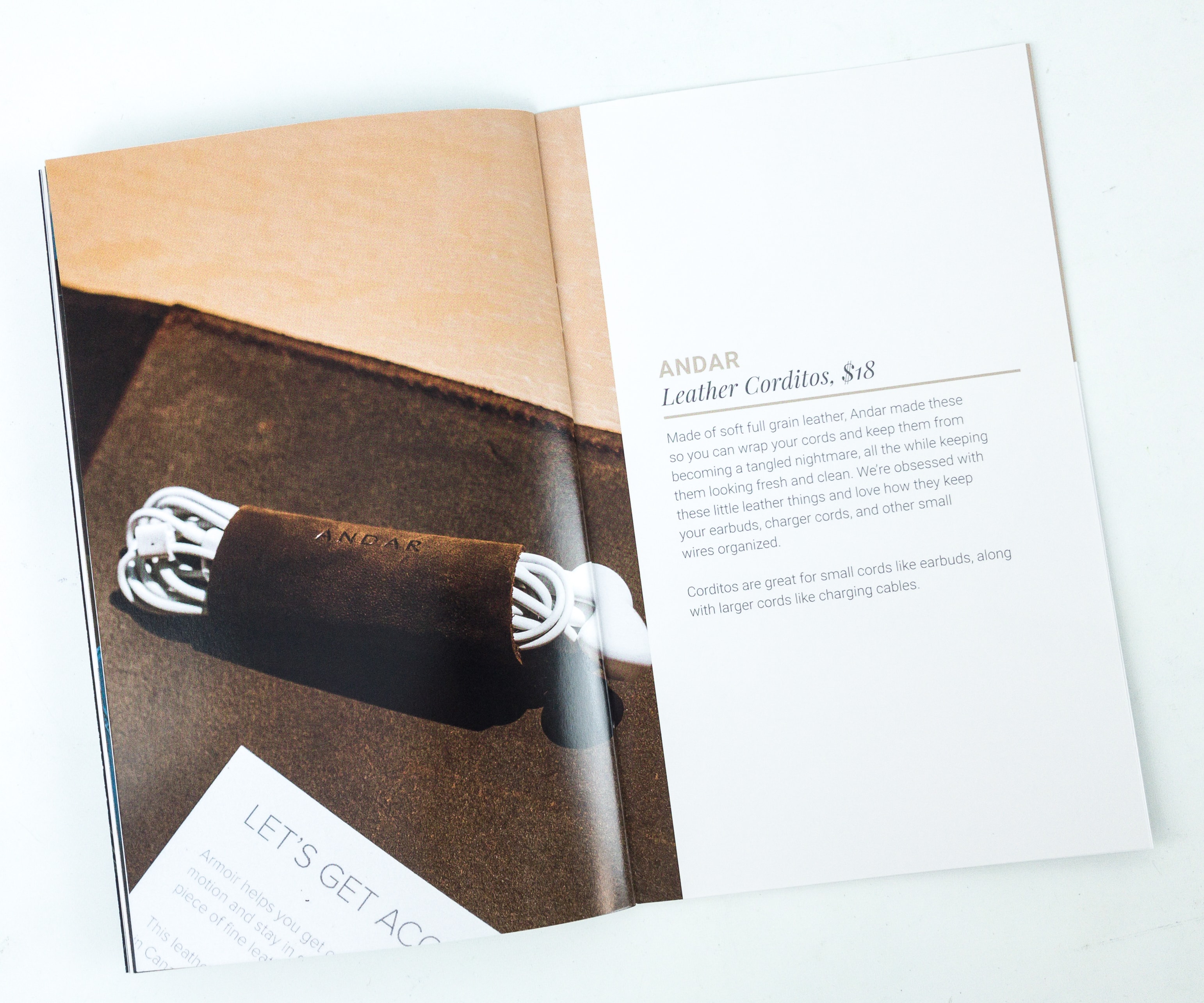 Andar Leather Corditos ($18) To keep cords safe, untangled, and ready-to-use anytime, they gave us these sophisticated leather holders!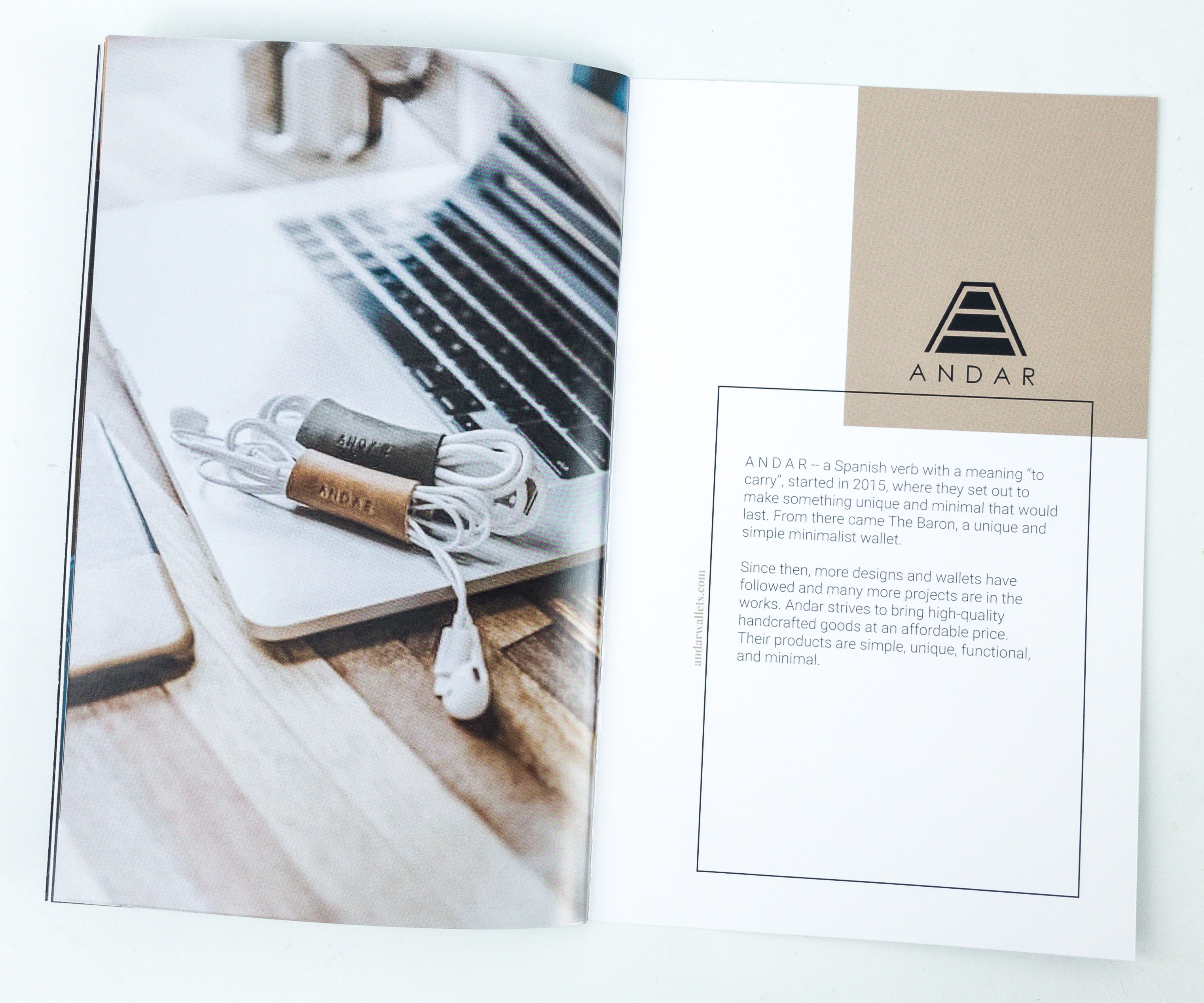 Featured on this part of the booklet is a bit of history about the brand, on when and how they started, and the other products they offer.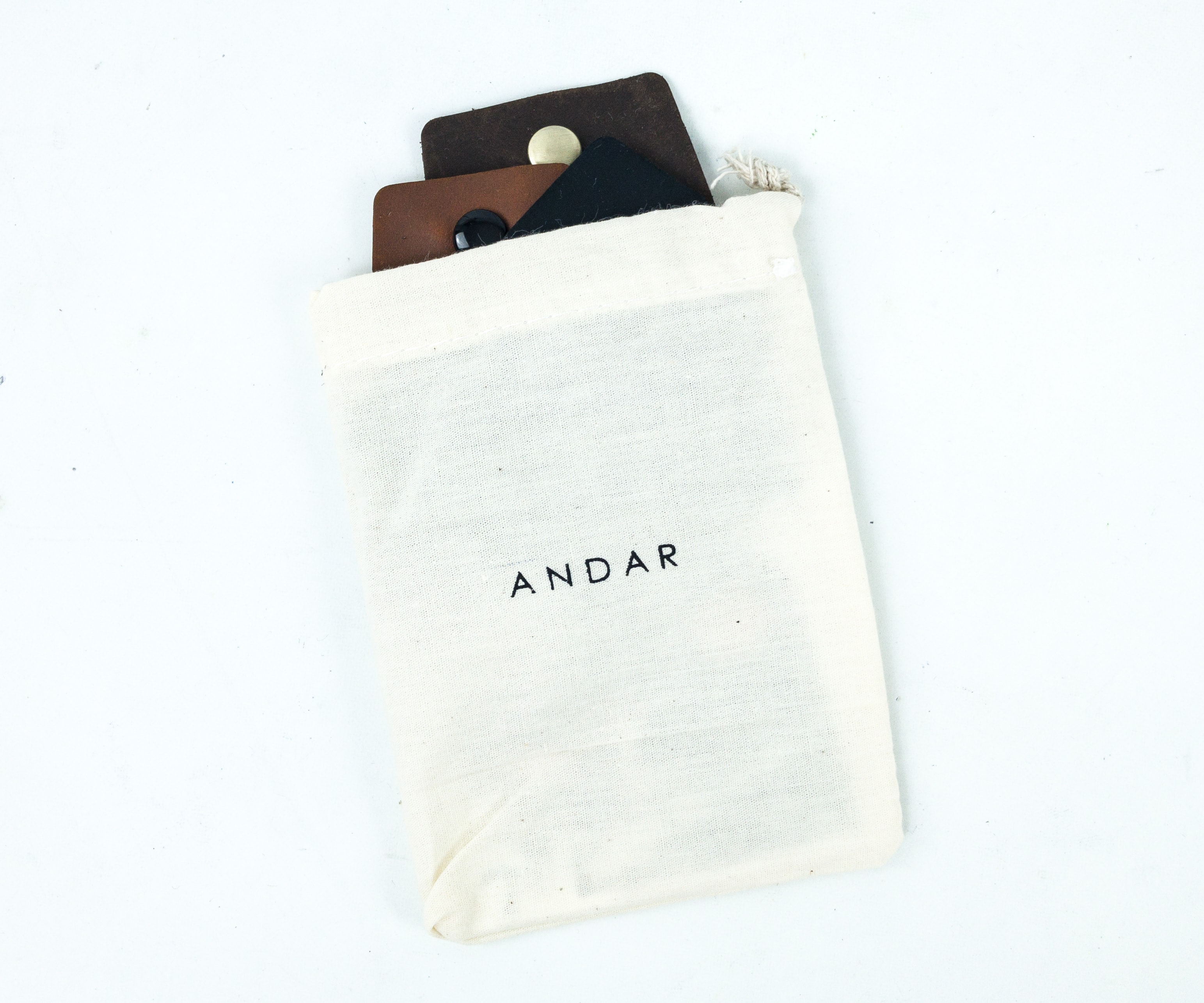 The items came in a simple, white pouch with the brand logo in the middle.
These corditos are made from soft, high-quality full-grain leather with button locks attached on both ends. I got three different colors: light brown, wooden brown, and black.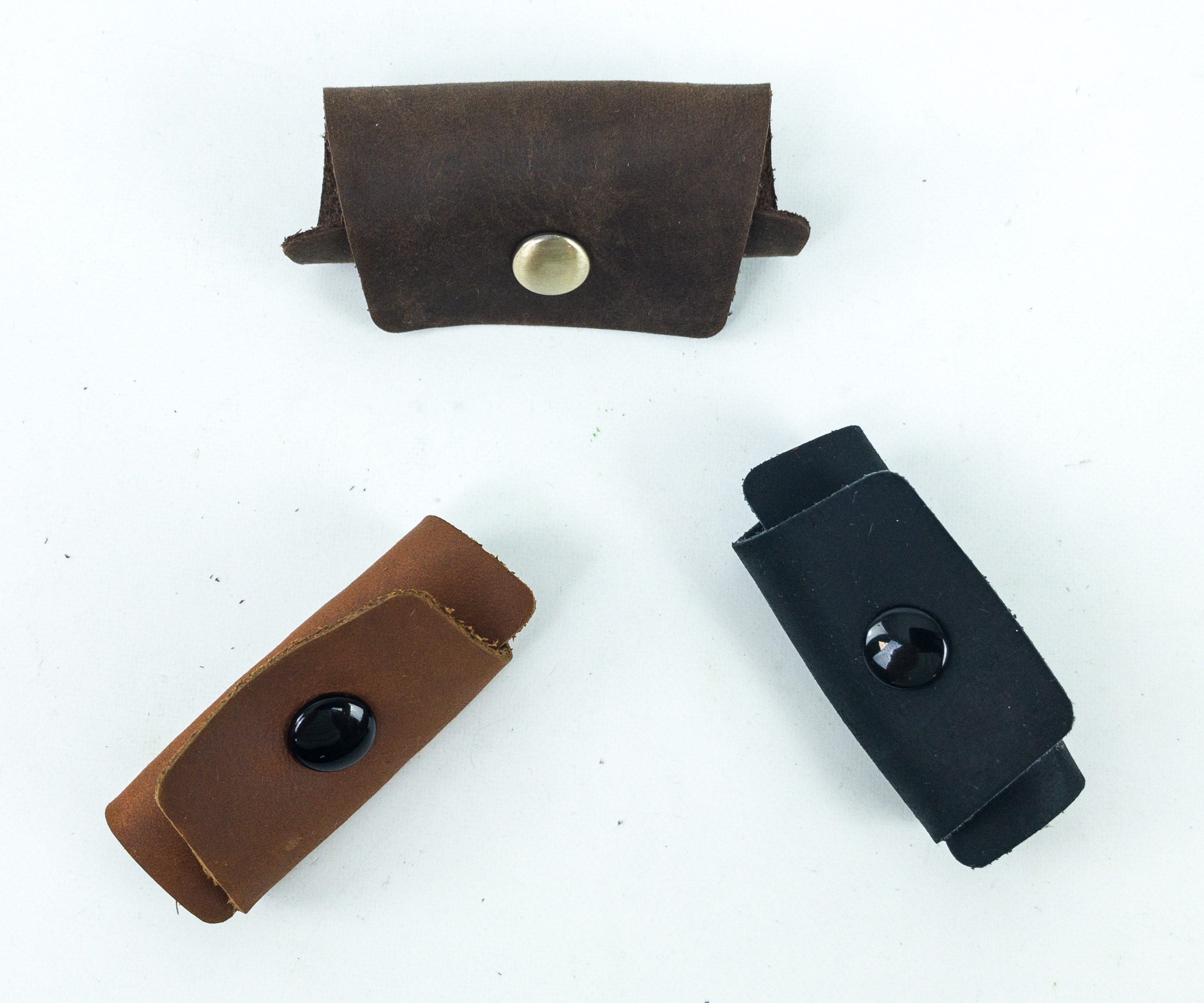 They are the perfect holder for your small cords including earbuds, charger cords, and other small wires.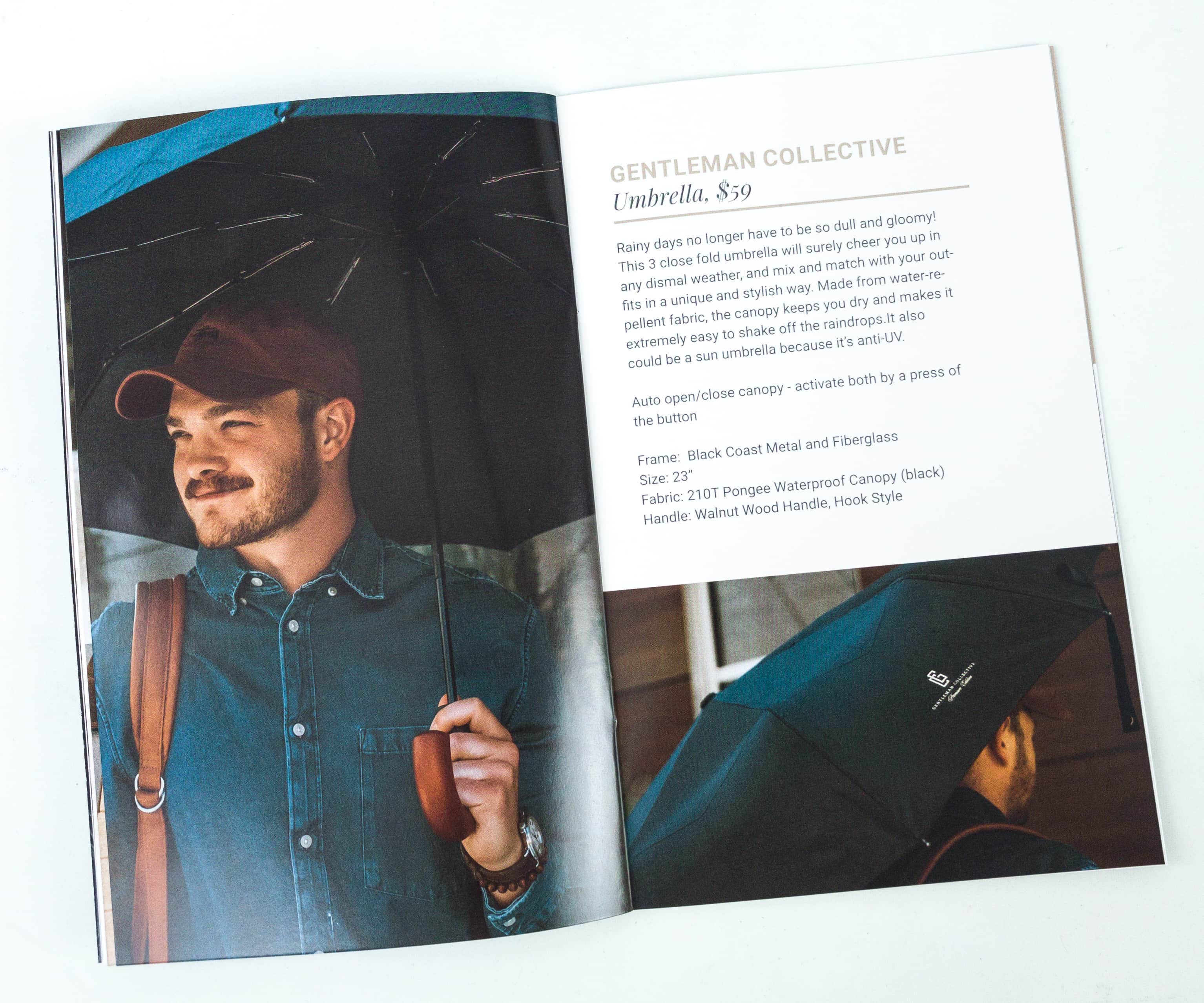 Gentleman Collective Umbrella ($59) The next item I got is a limited edition retractable umbrella!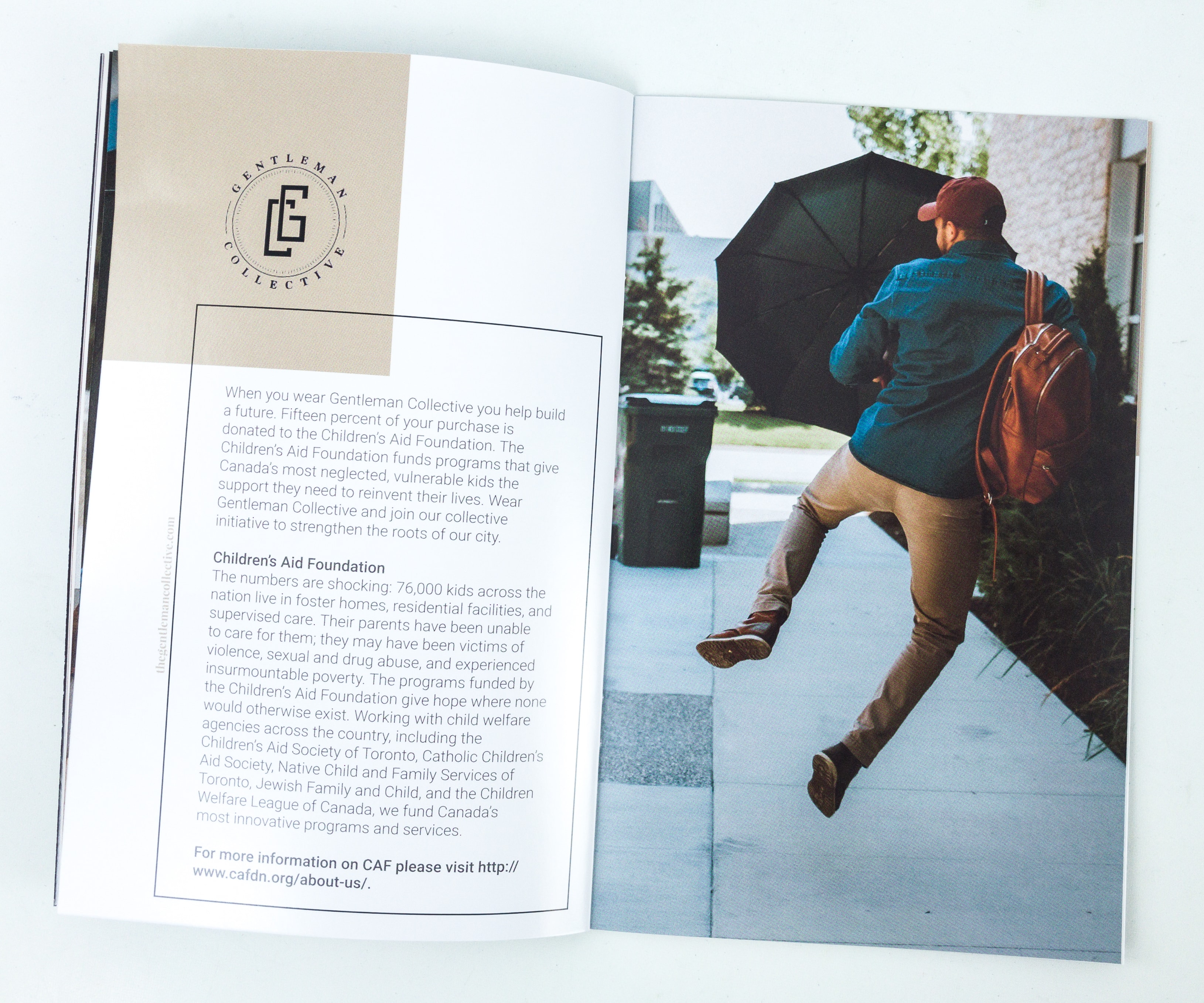 According to the booklet, a part of every purchase from Gentleman Collective is donated to the Children's Aid Foundation.
The umbrella comes with a polyester fabric housing, where you can put your umbrella before and after you use it.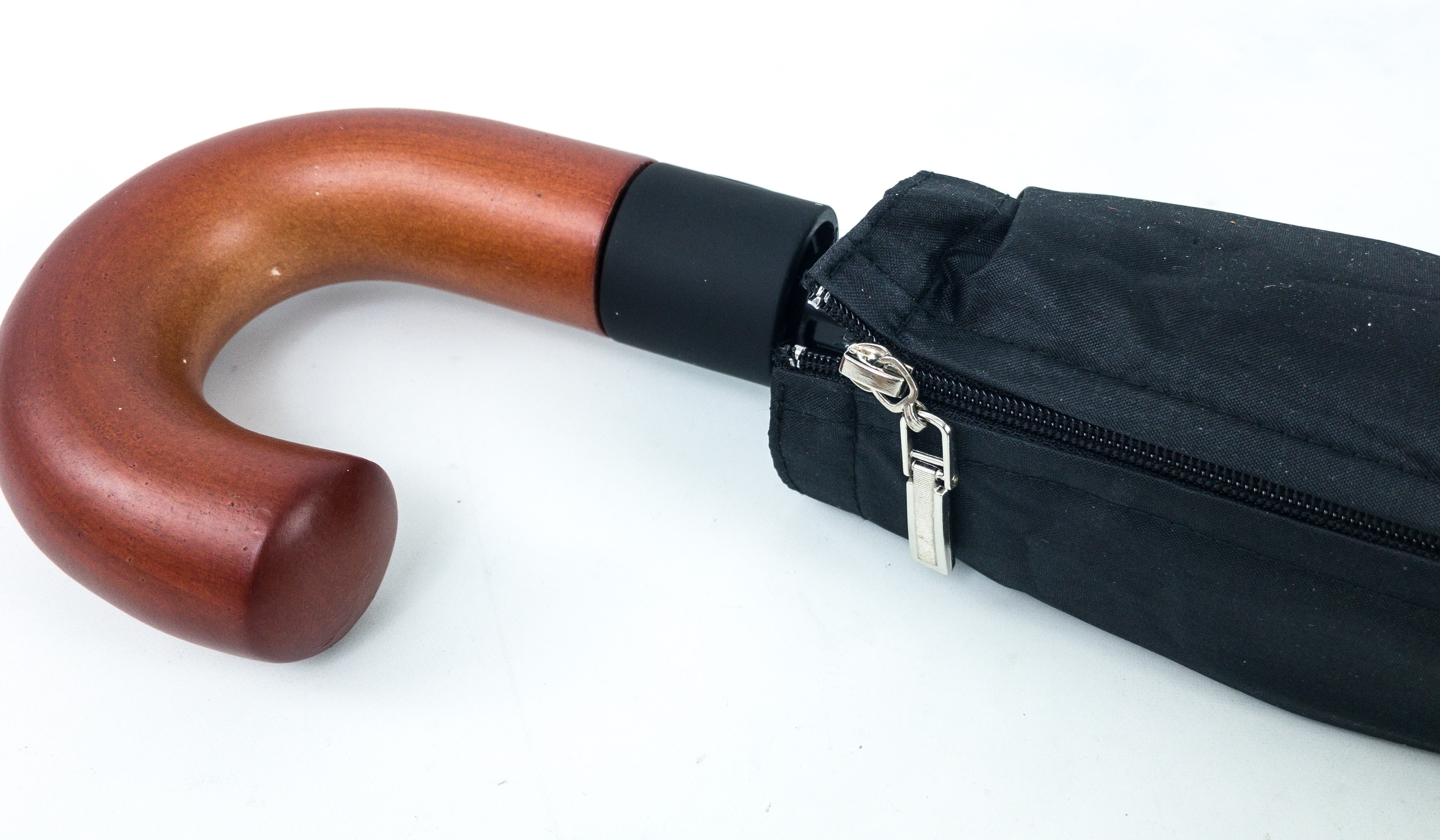 The housing comes with a zipper-lock for easier access!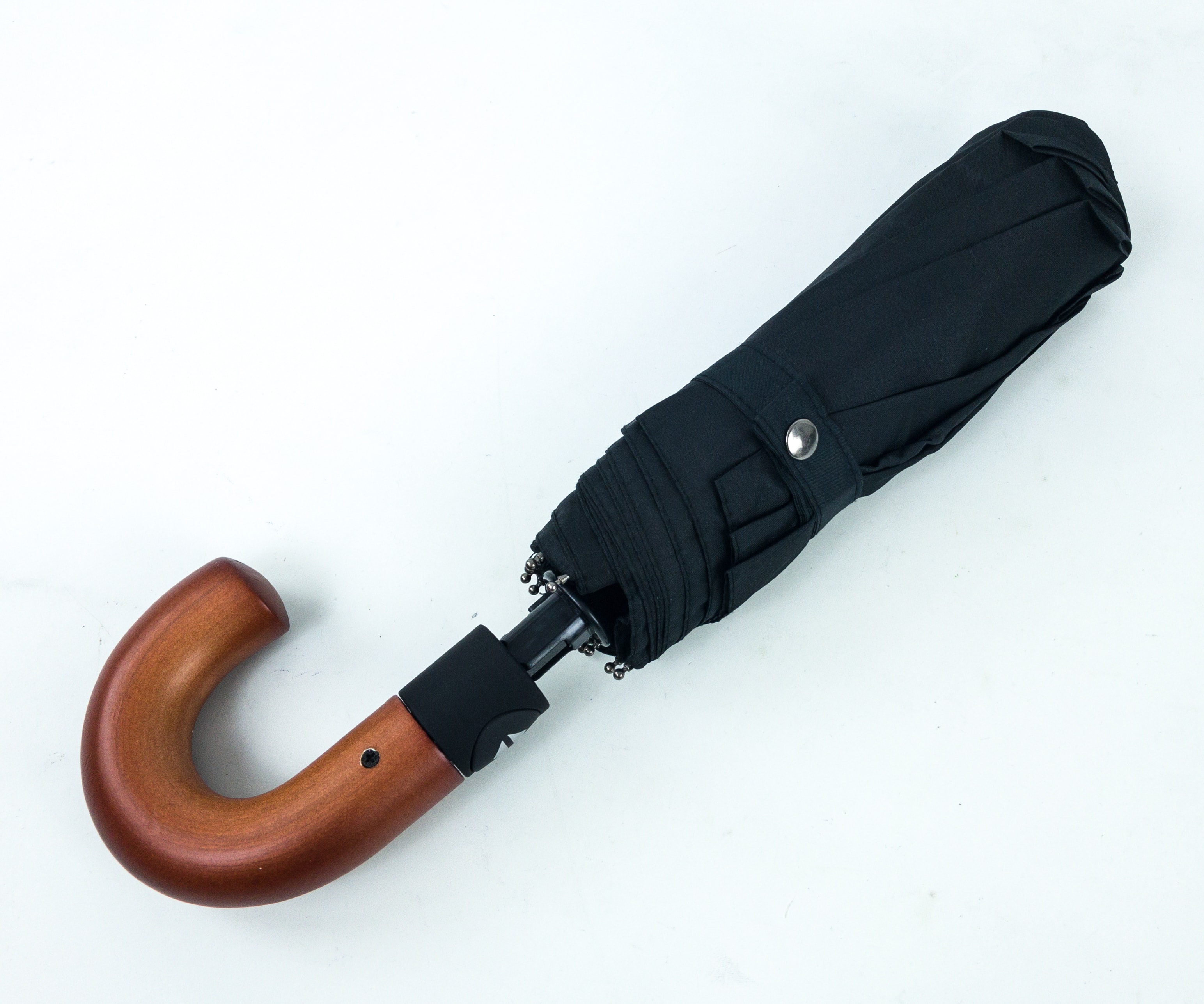 This is a premium three-fold type umbrella with a hook style, walnut wood handle.
It also comes with an automatic open and close button, which you can both activate by simply pressing it.
The umbrella's body is made from black coast metal and fiberglass frame, making it a super lightweight yet durable umbrella that you can easily carry anytime and anywhere.
The canopy is made from water repellent fabric with anti-UV technology, making it a super versatile umbrella which you can use when raining to keep you dry, or as a shield to the harmful sun rays!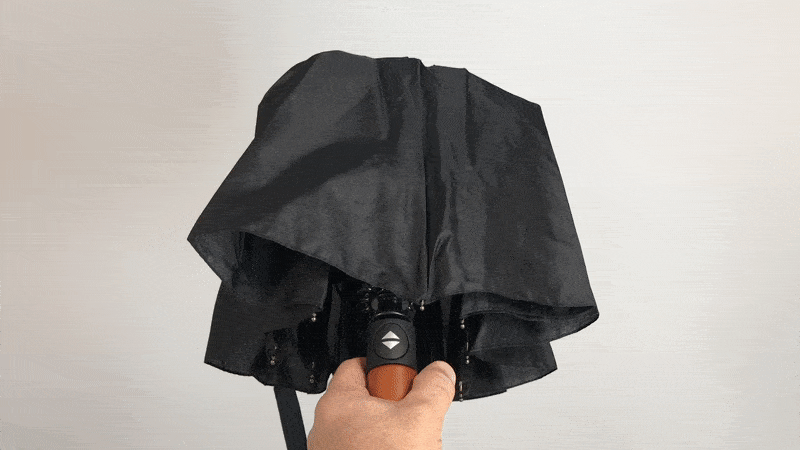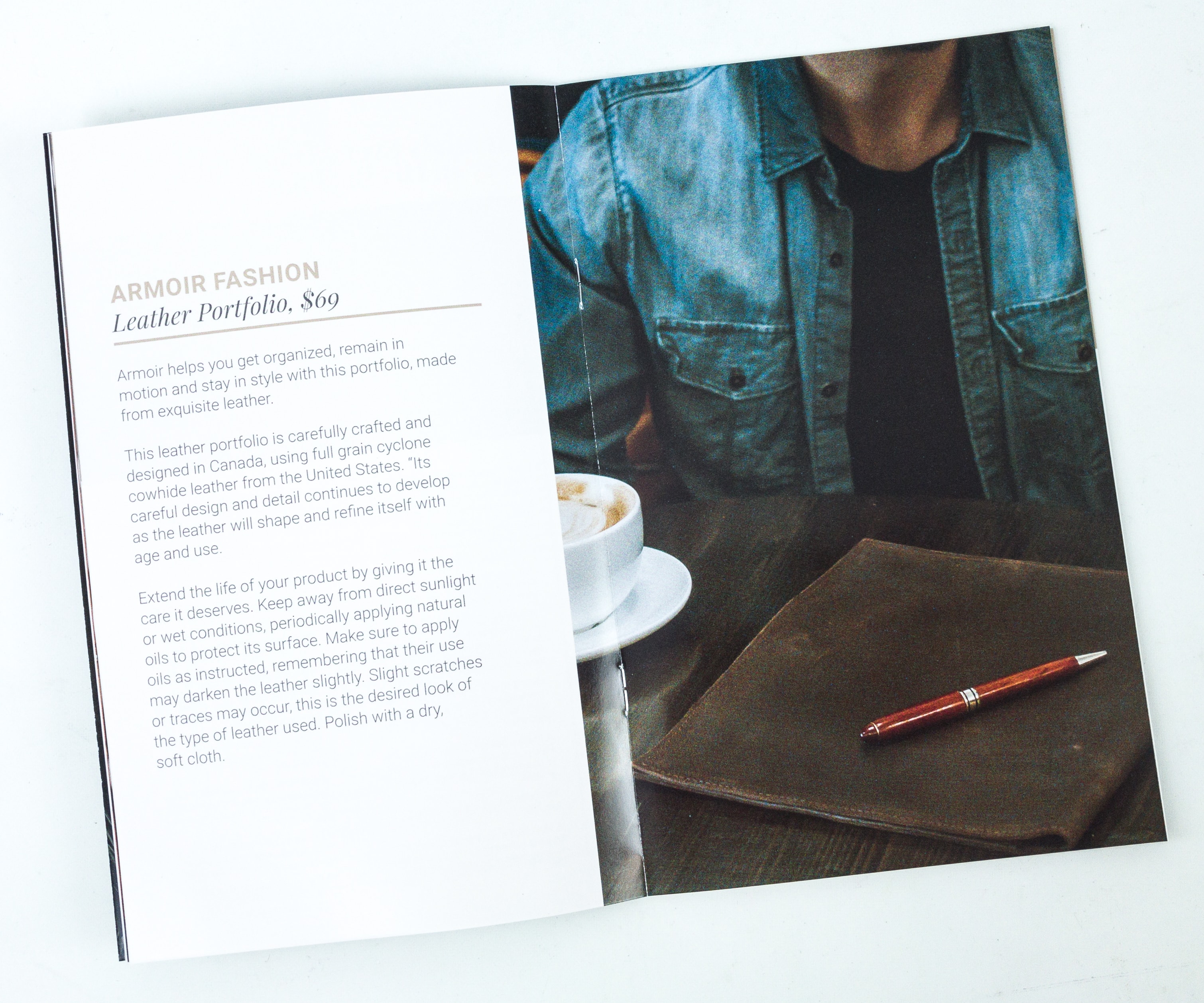 Armoir Fashion Leather Portfolio ($69) Here's a sophisticated and stylish leather-type portfolio, perfect to bring to meetings and other out-of-office events.
It comes in a huge white mailer to keep the portfolio safe and in its best condition.
The mailer was secured with a sticker.
It's made from a full-grain cyclone cowhide leather which is meticulously crafted to form a polished portfolio that continues to develop as the leather will shape and refine itself as it ages.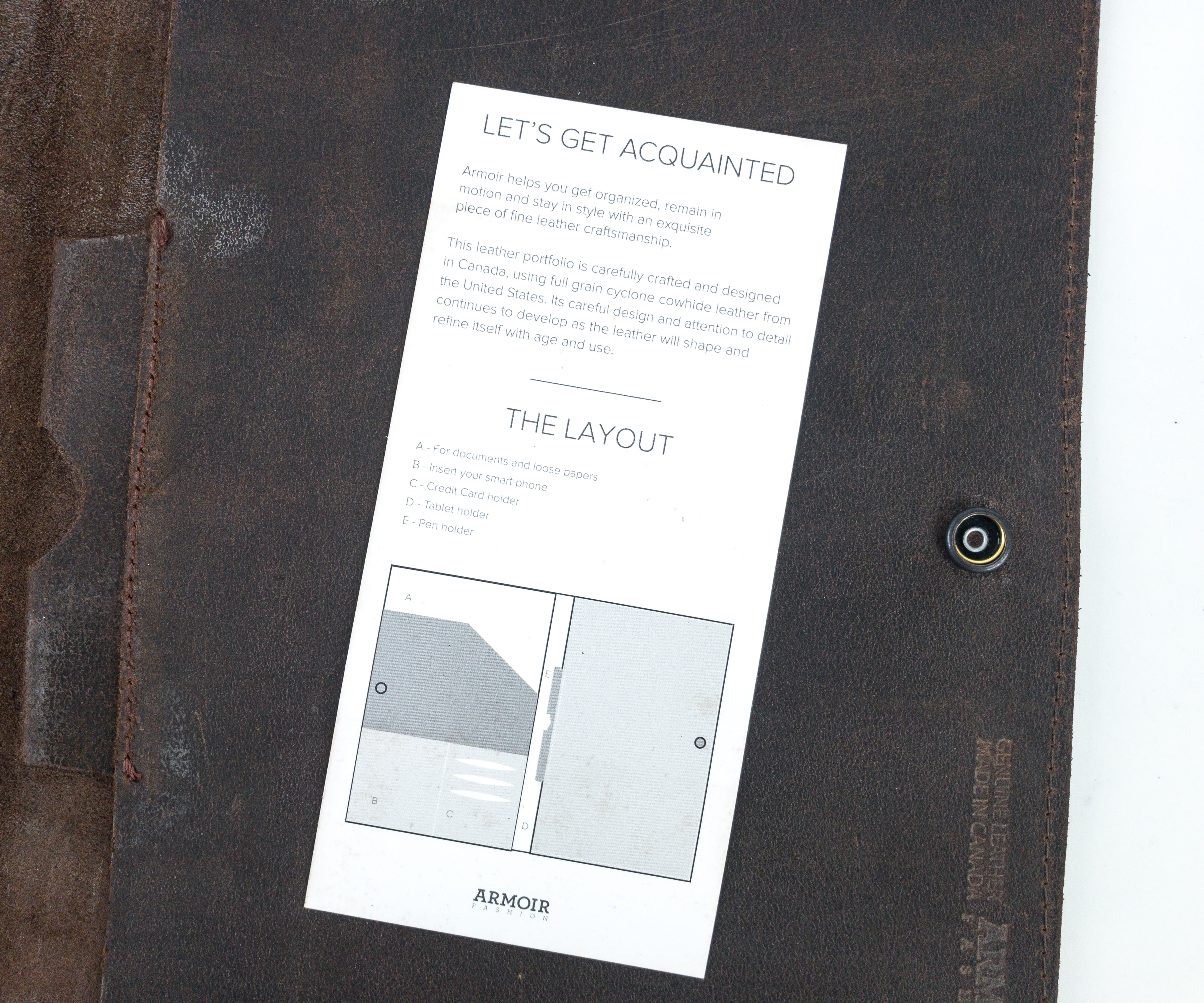 Included also in this portfolio is a sheet that provides all the information you need to know about the product including its layout.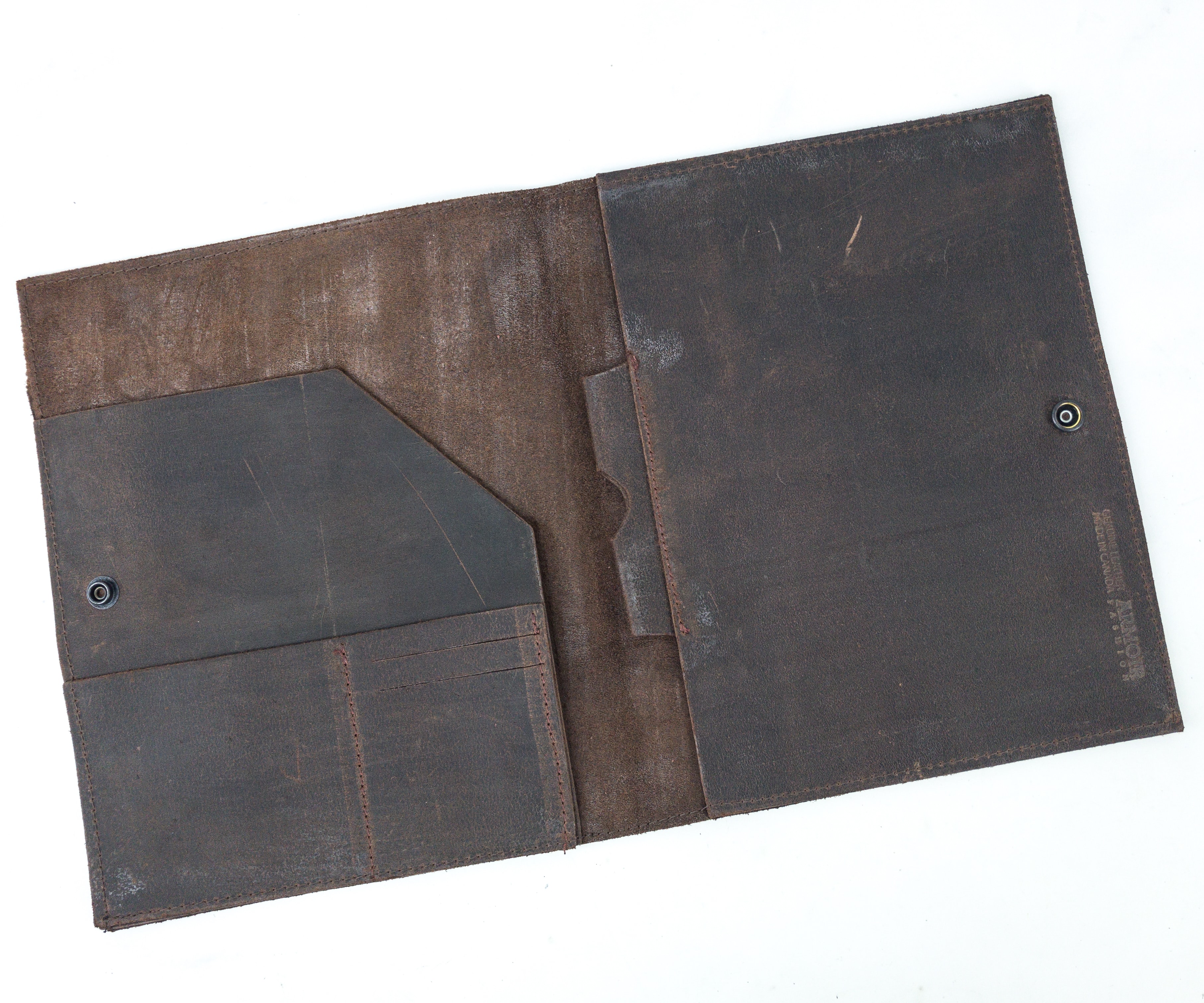 This portfolio features a pocket for document and loose papers, credit card holder, and pen holder.
It also contains a pocket where you can put your smartphone. It can even be used as a tablet holder or stand.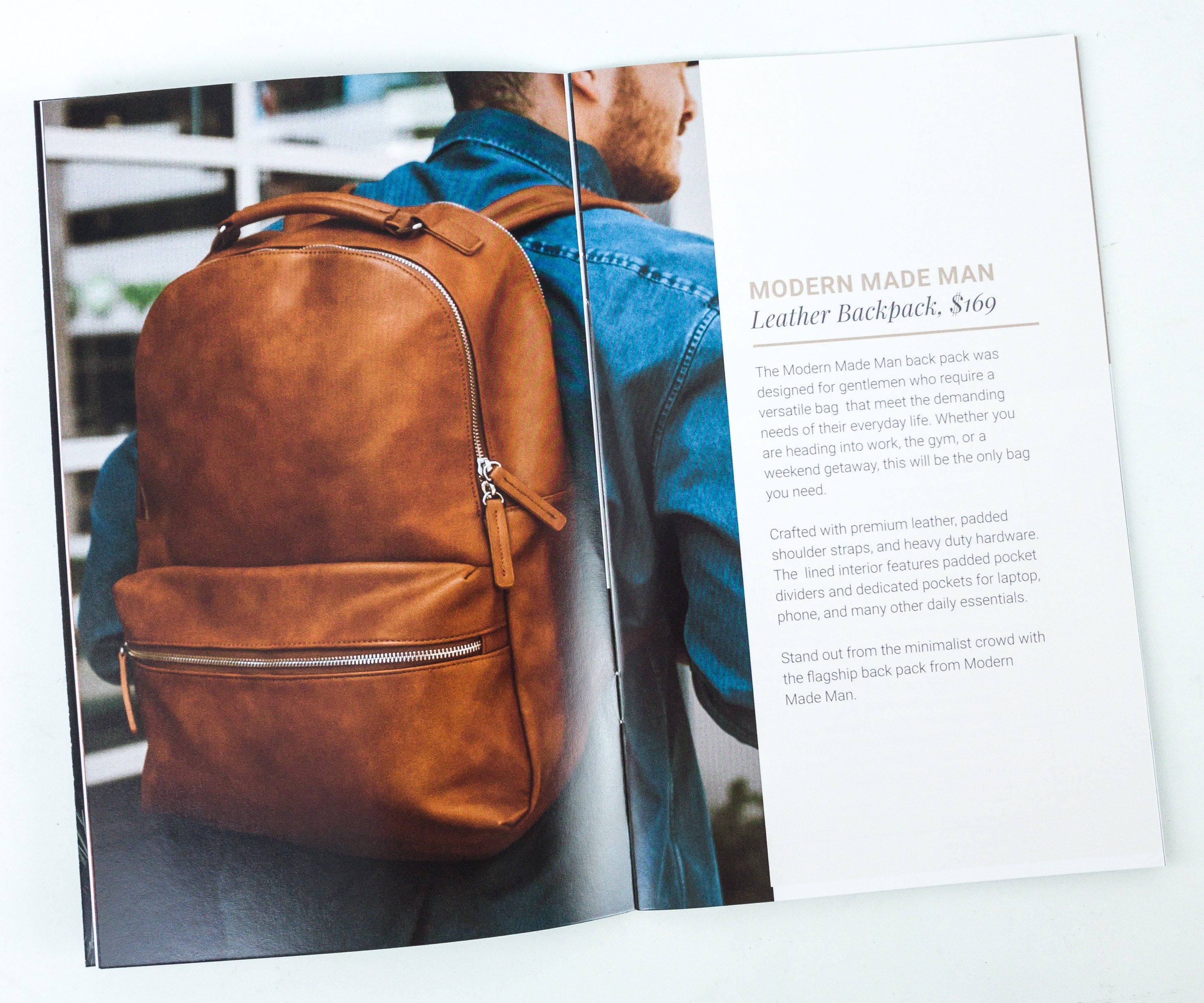 Modern Made Man Leather Backpack ($169) The star of this month's box is a brown leather backpack! It's spacious enough for daily essentials and versatile enough for various occasions.
They even included an article about the essentials every man should have in their backpack.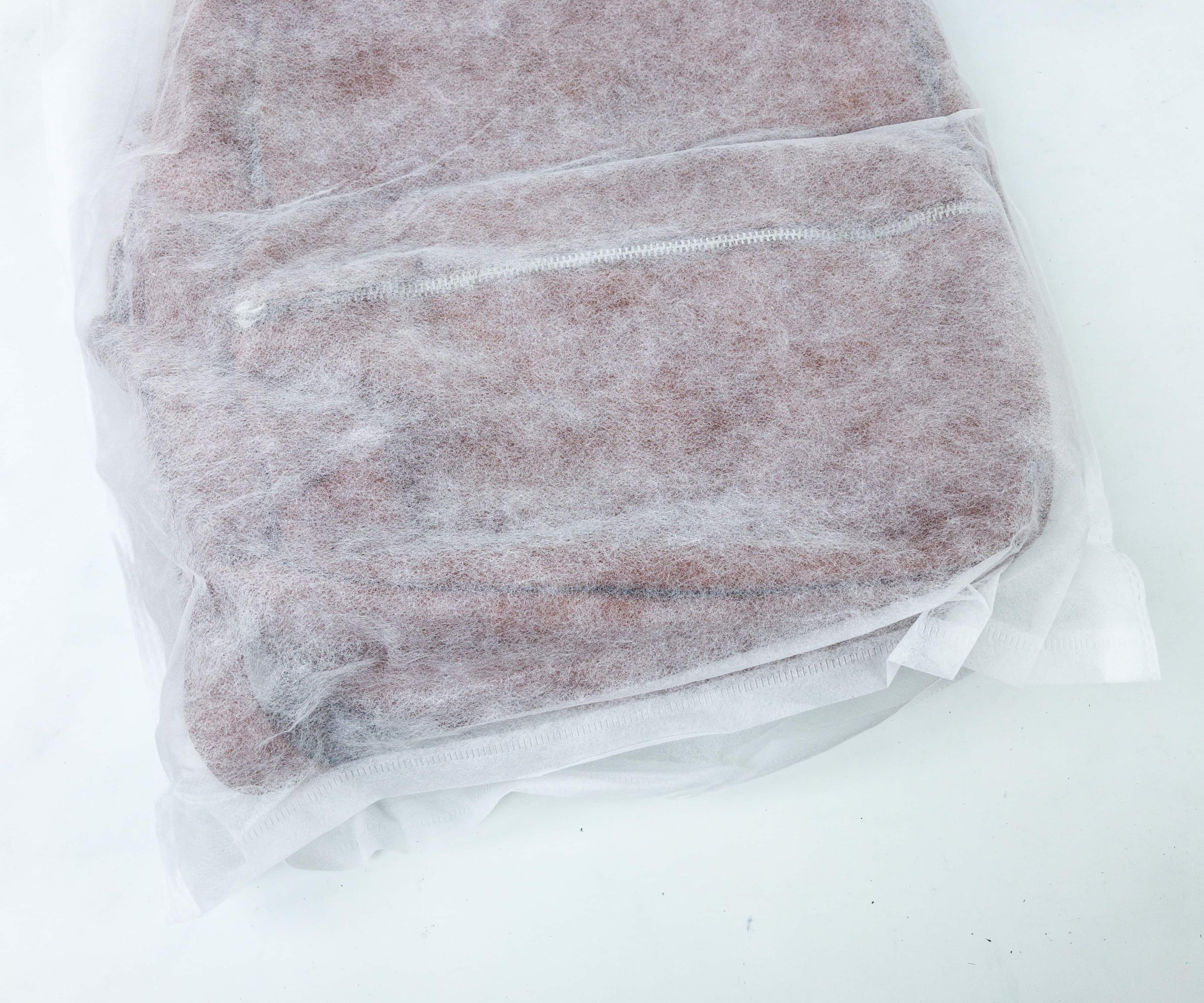 The bag came in a dust bag to preserve its quality.
This leather backpack is designed for men who are always on-the-go. It's the ideal bag to bring whether your heading to the office, gym or even on a simple getaway vacation.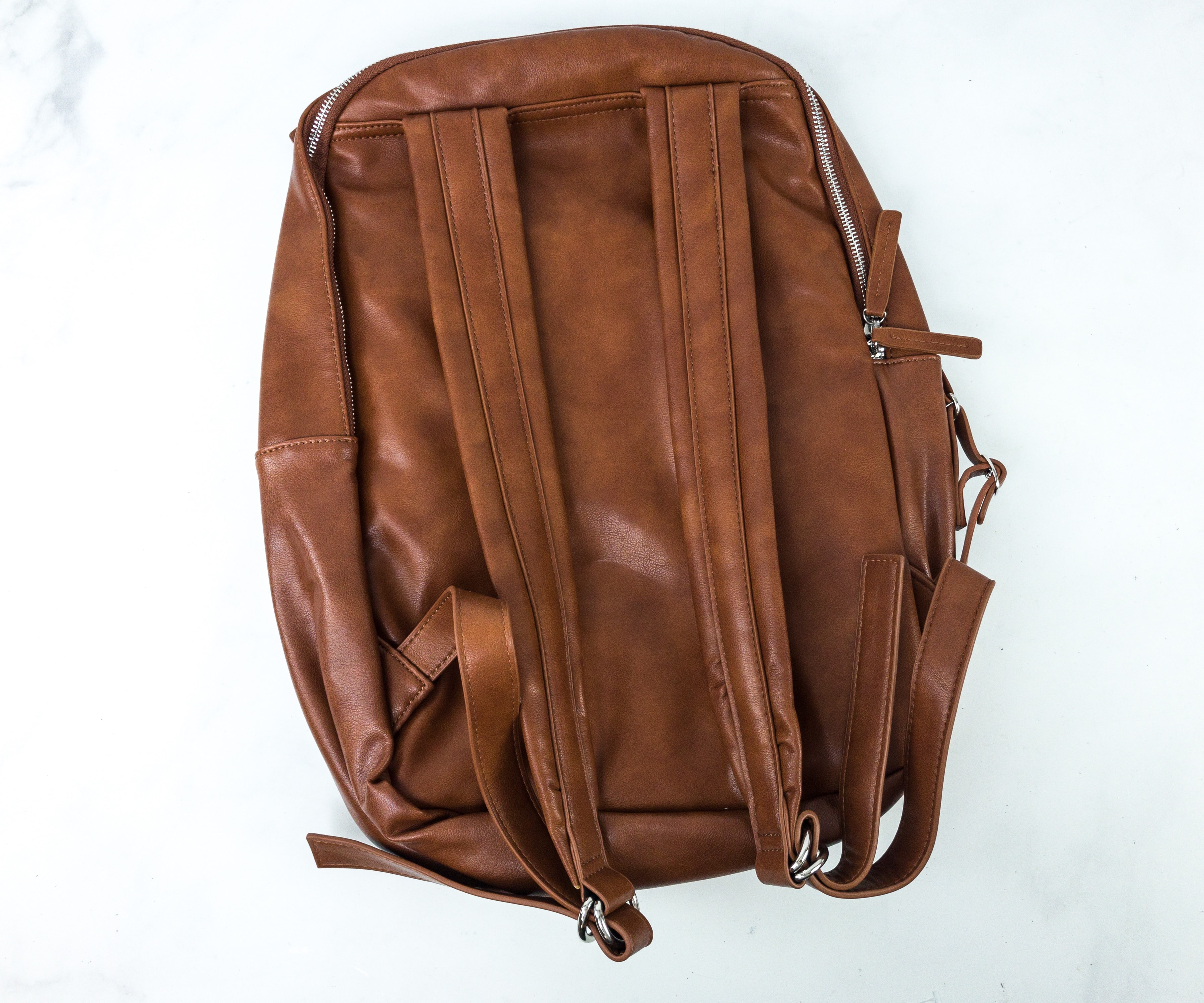 It's a versatile bag crafted using premium quality leather with padded shoulder straps and reinforced stitching for heavy-duty usage.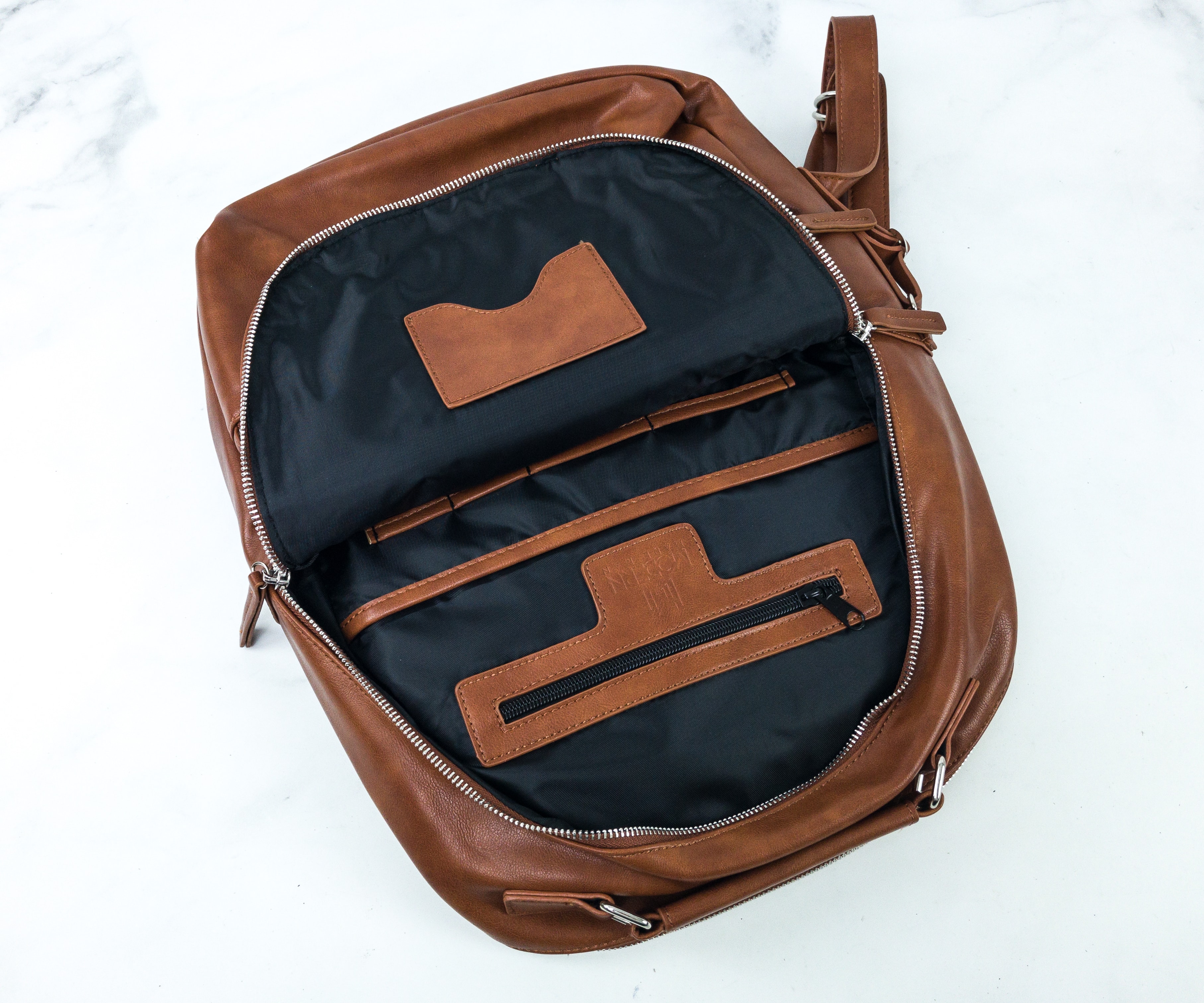 The interior looks so elegant with its black polyester fabric base combined with brown leather divider, pocket, and lining where you can put and organize all your things inside.
This bag also comes with a dedicated pocket for your laptop, phone, and other daily essentials.
A well-curated box filled with premium items, this upgraded version of the Gentleman's Box is always worth the wait. They combine style, comfort, and practicality, and make sure that the items are all suitable for a modern man's lifestyle. My favorites this quarter are the backpack and portfolio. Both are well-designed and I like that they can accommodate most of my essentials. The rest are high-quality and usable as well. If you don't mind the long wait, this premium box might just be your new favorite subscription for men's accessories and lifestyle goods!
What do you think of Gentleman's Box Premium this quarter?
Visit The Gentleman's Box Premium Box to subscribe or find out more!