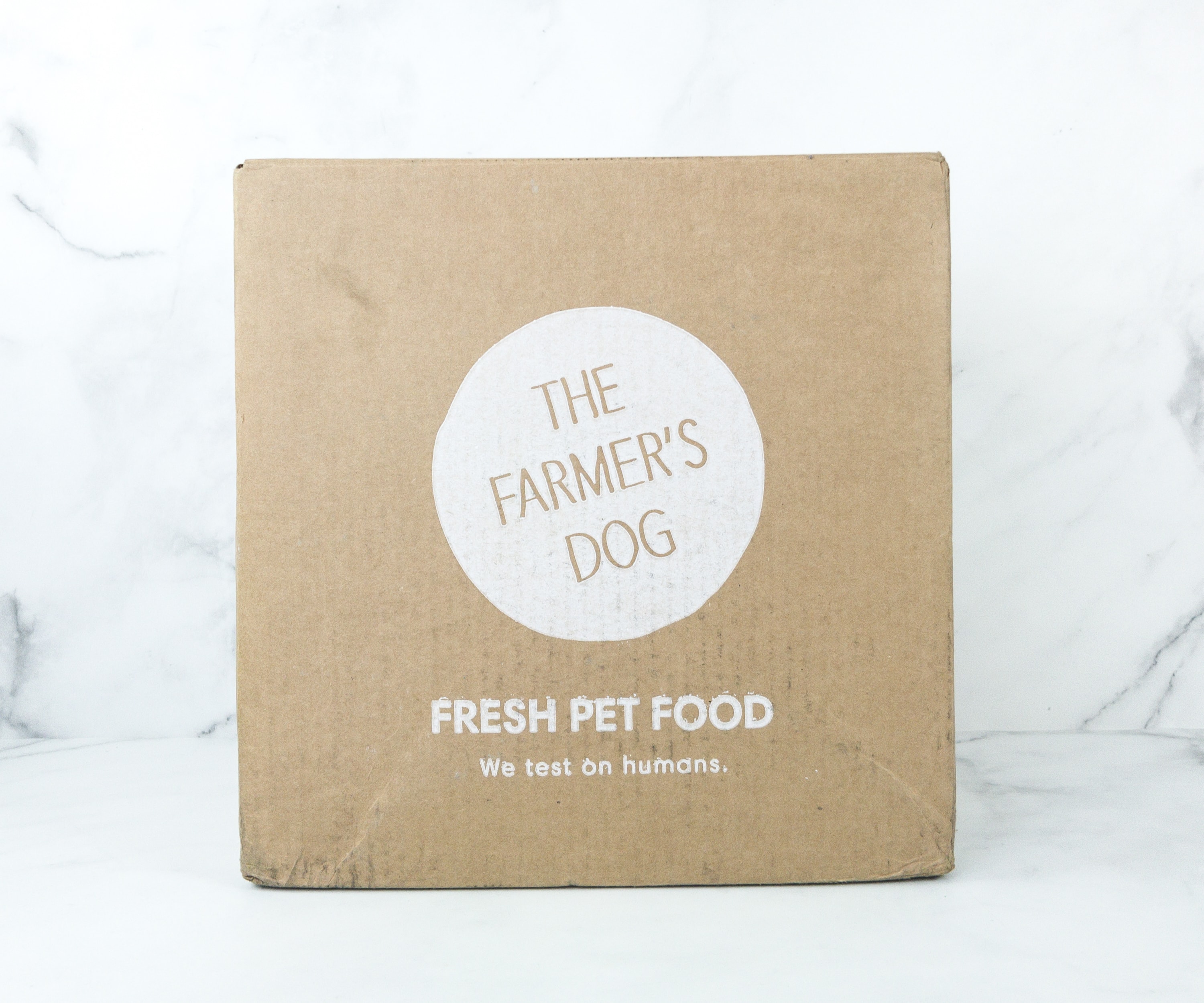 The Farmer's Dog is a dog food subscription service. They deliver balanced, freshly made pet food with simple recipes guided by science – their meals are created by board-certified ACVN veterinarian nutritionists. Plans start at $2/day and include free shipping. Each dog is different, so full-meal pricing will depend on a variety of factors — age, weight, activity, and more.
DEAL: Get 50% off your first purchase! Deal applies automatically, just VISIT AND SUBSCRIBE.
One thing we loved right away: the eco-friendly packaging! They only use biodegradable or recyclable packaging materials.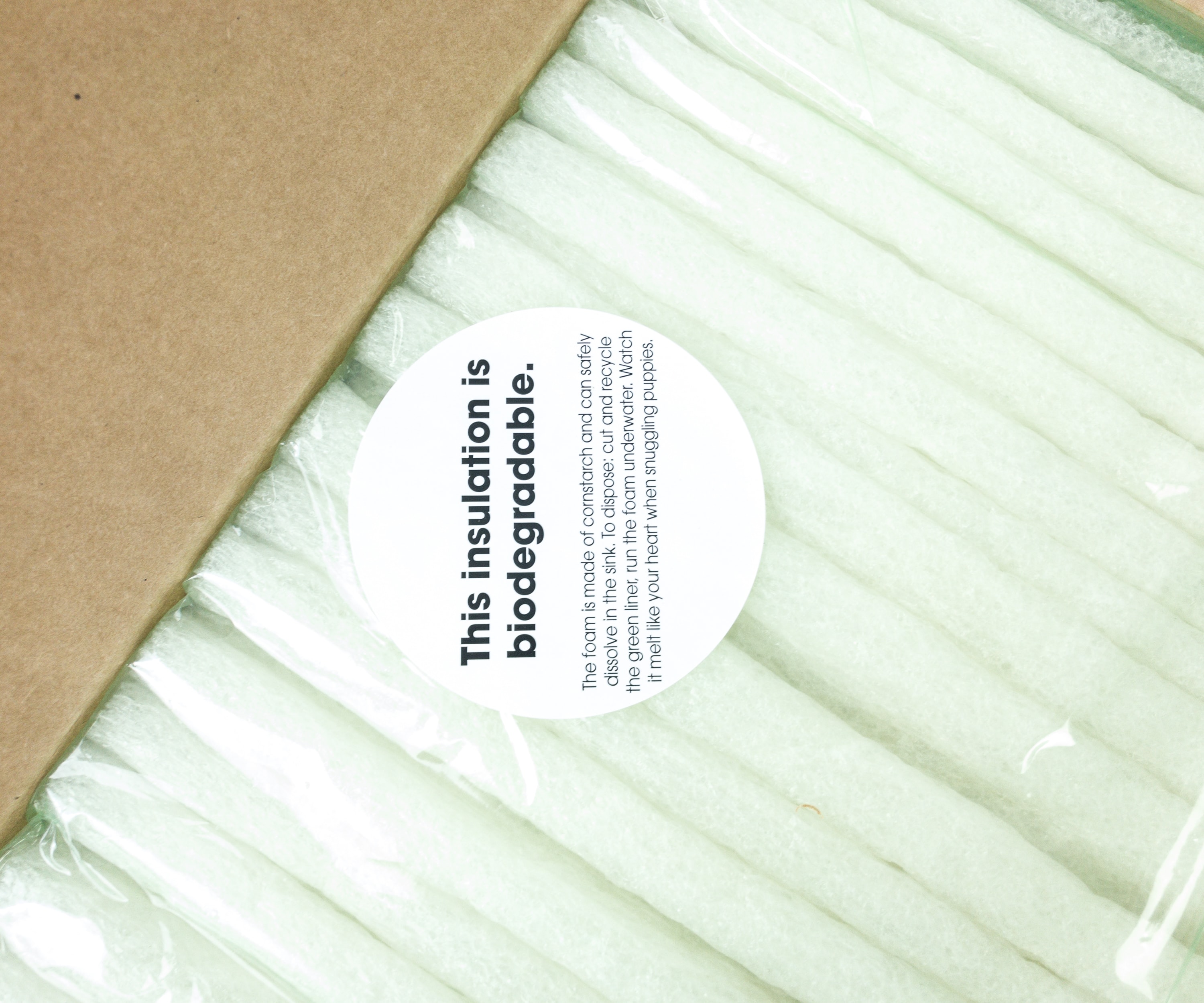 The box is well-insulated, and even the insulation is biodegradable.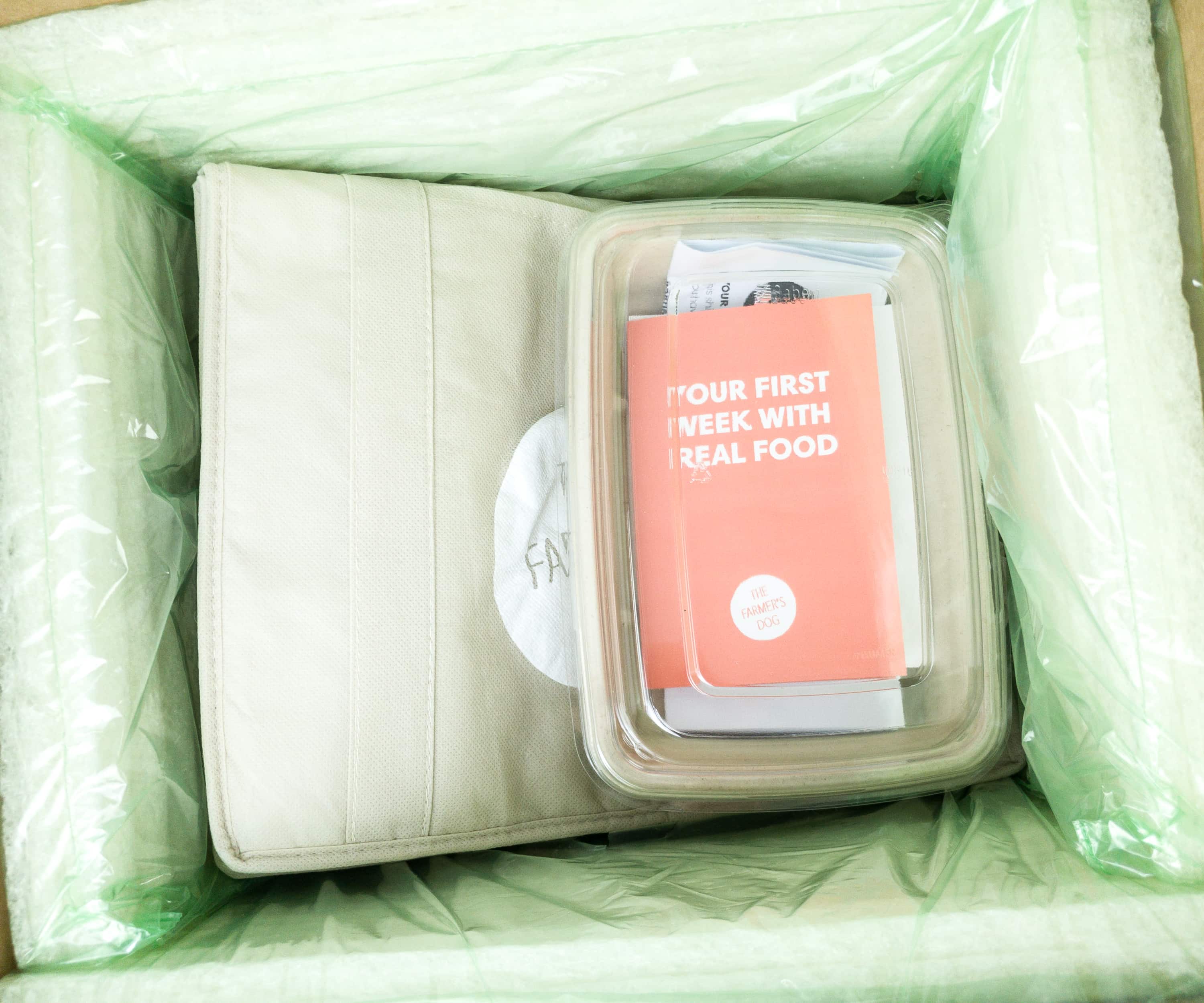 The items are neatly stacked in the box. On top are the cards and information sheets from The Farmers Dog.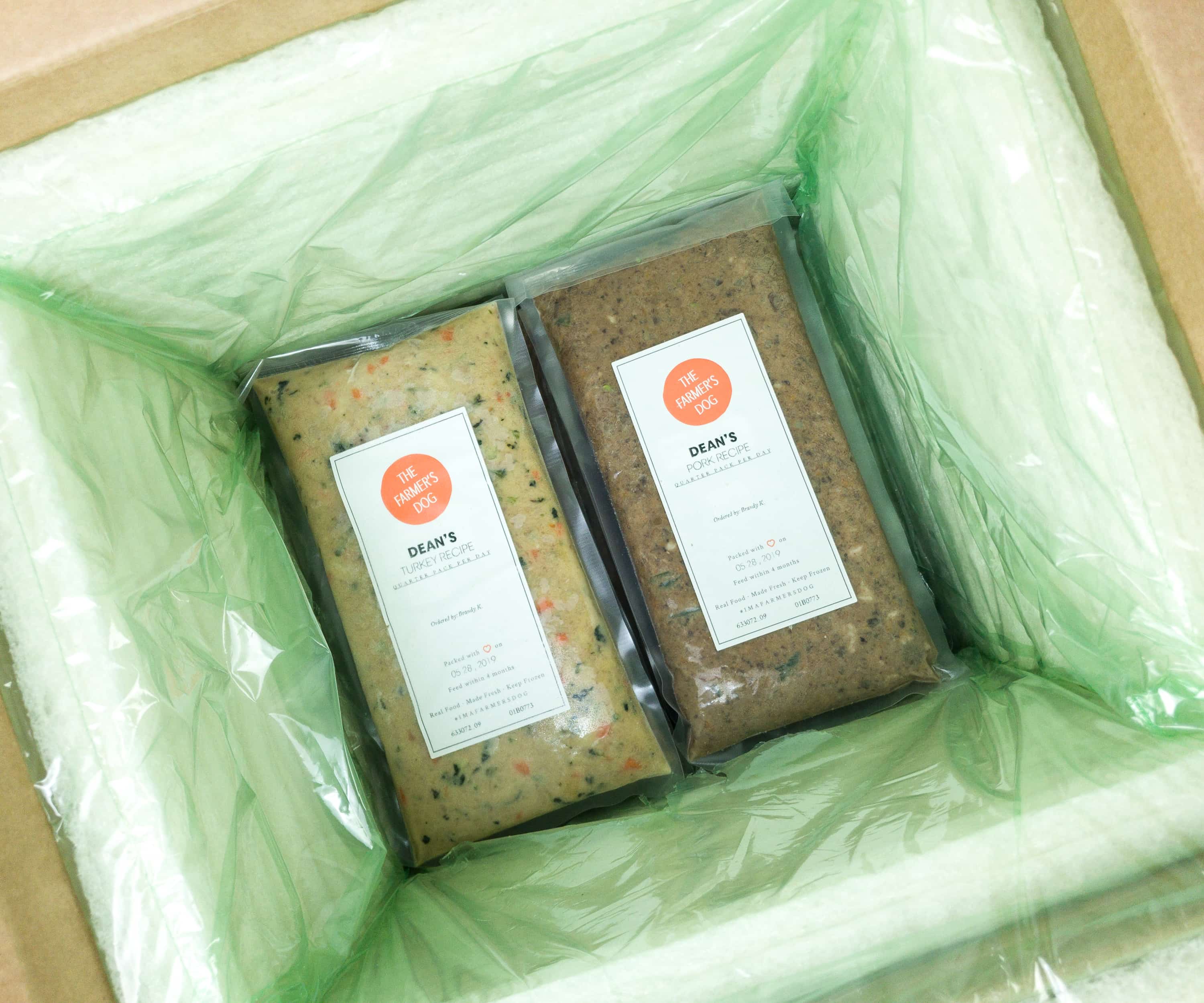 The dog food are at the bottom. Each pack is properly labeled with your dog's name and the dog food variant.
They even included a feeding guide to make things easier for us and for our pup.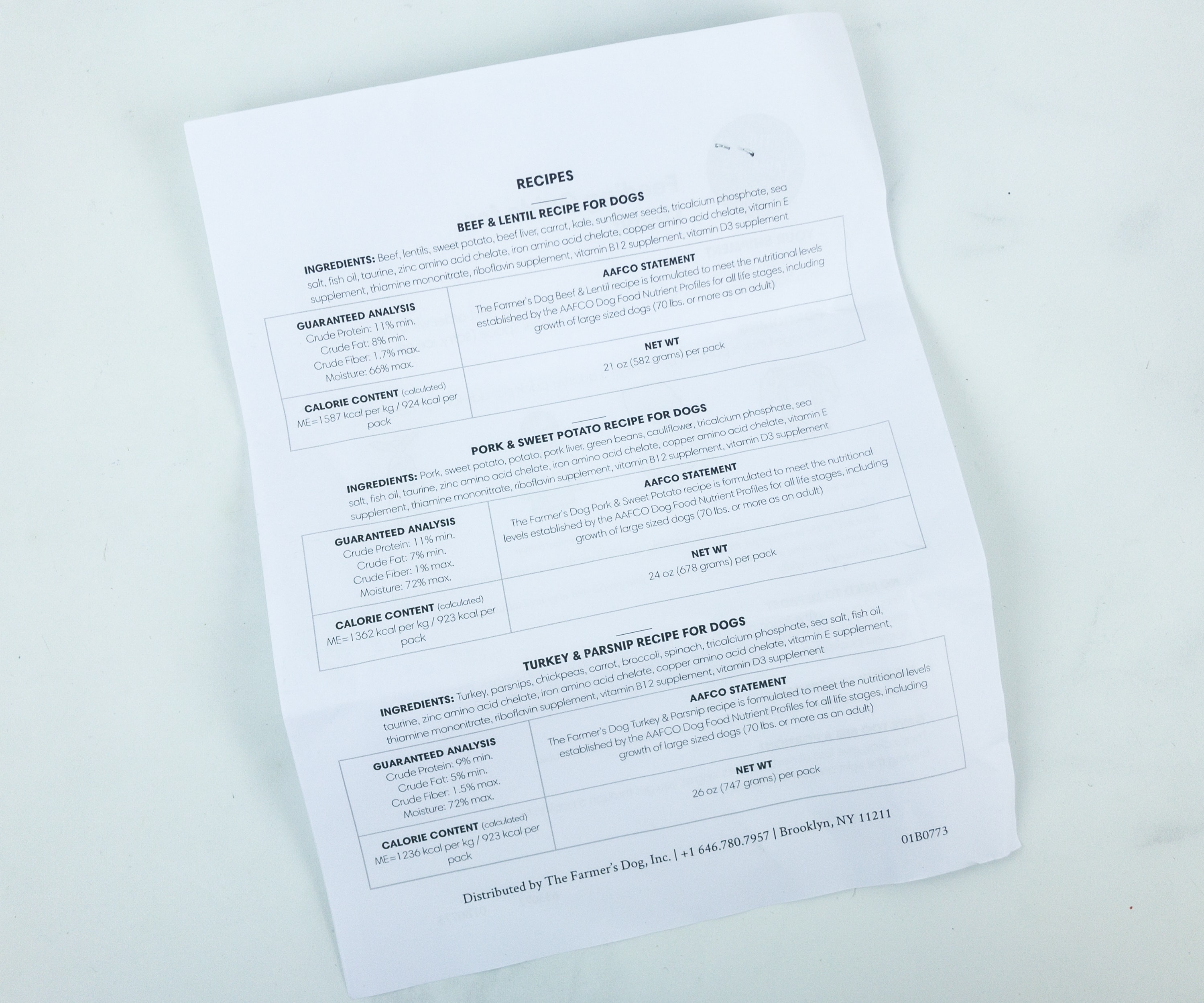 Another information sheet contains details about the recipe, including ingredients and calorie content.
Here's a welcome note from The Farmer's Dog!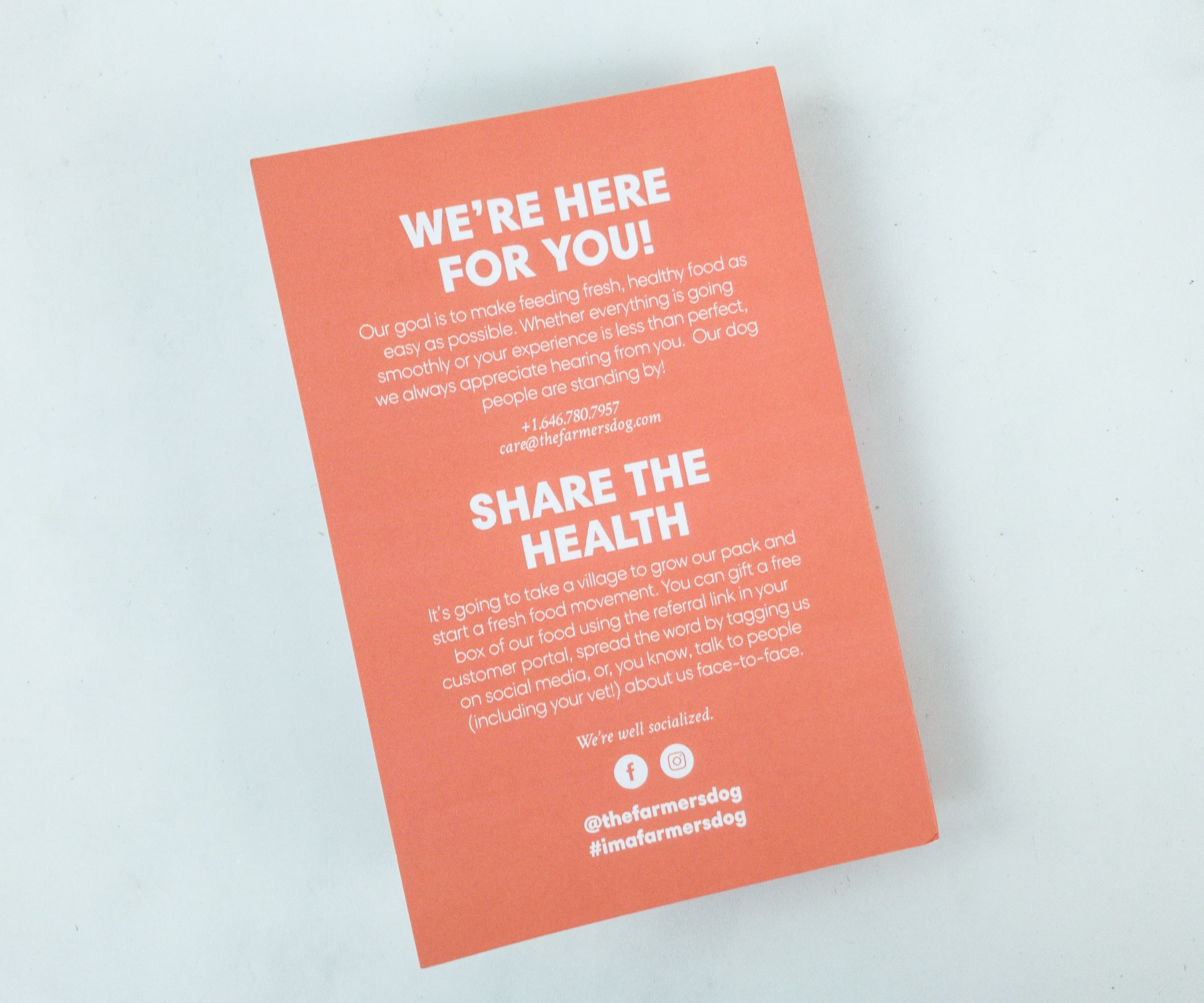 At the back, they listed their contact information so that you can easily reach out to them if you have questions.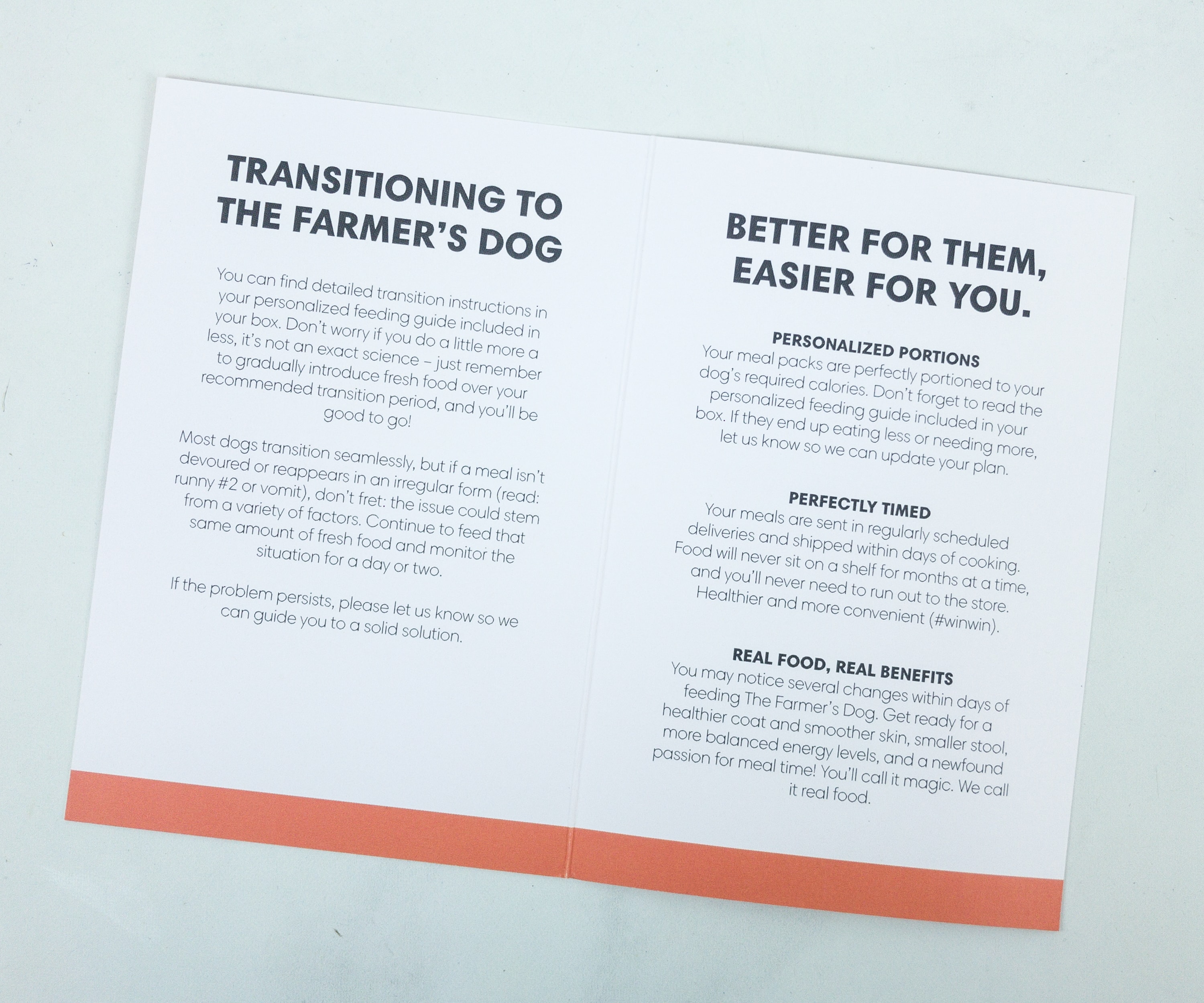 More information about The Farmer's Dog!
Everything in my box!
The Farmer's Dog Tote Bag. We received a tote bag in beige, and it features The Farmer's Dog logo in white.
It's roomy enough to pack a few of your dog's essentials, in case you need to bring them out for a long time or when you travel.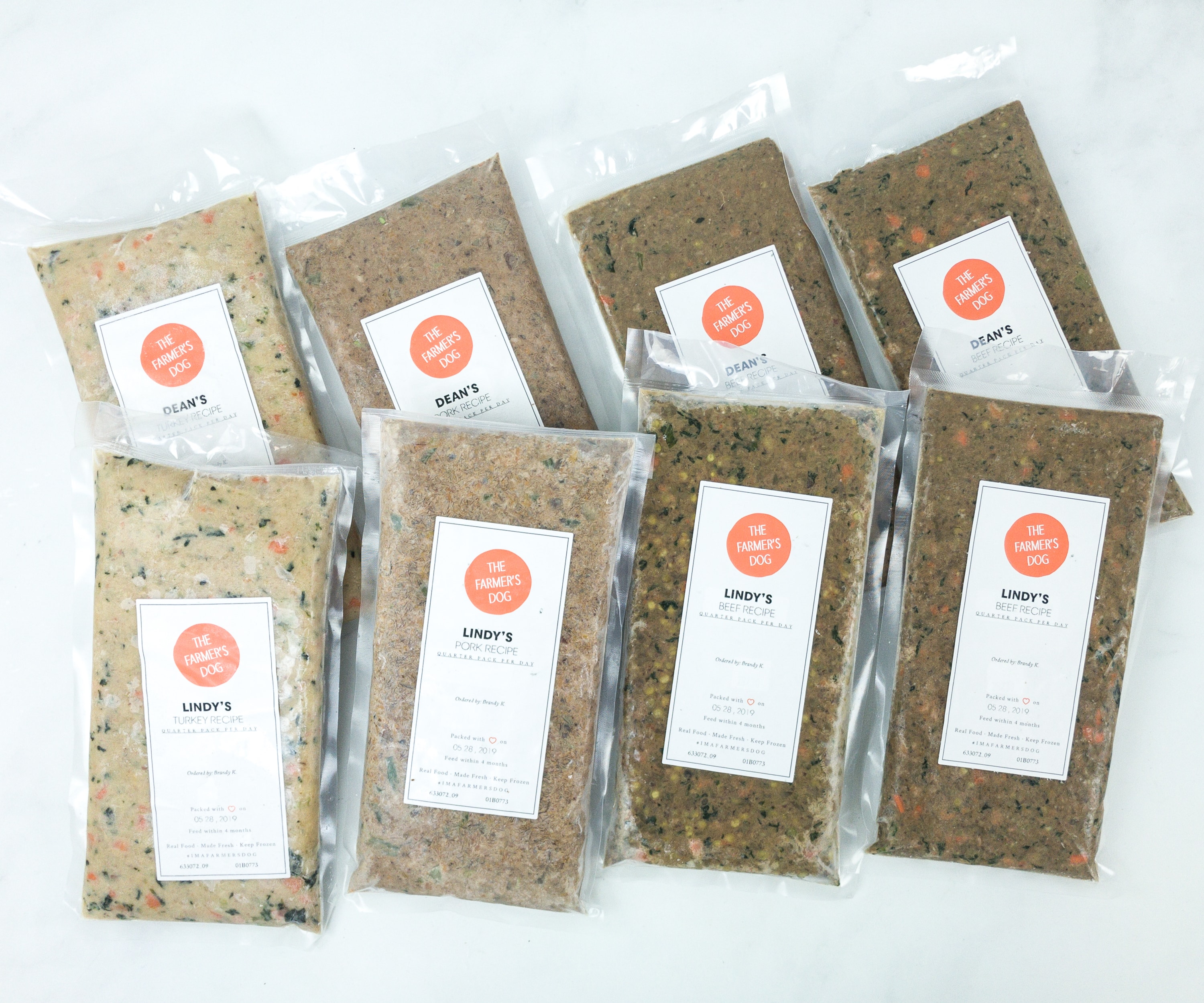 There are 4 meals for Lindy and 4 meals for Dean, so we got a total of 8 packs!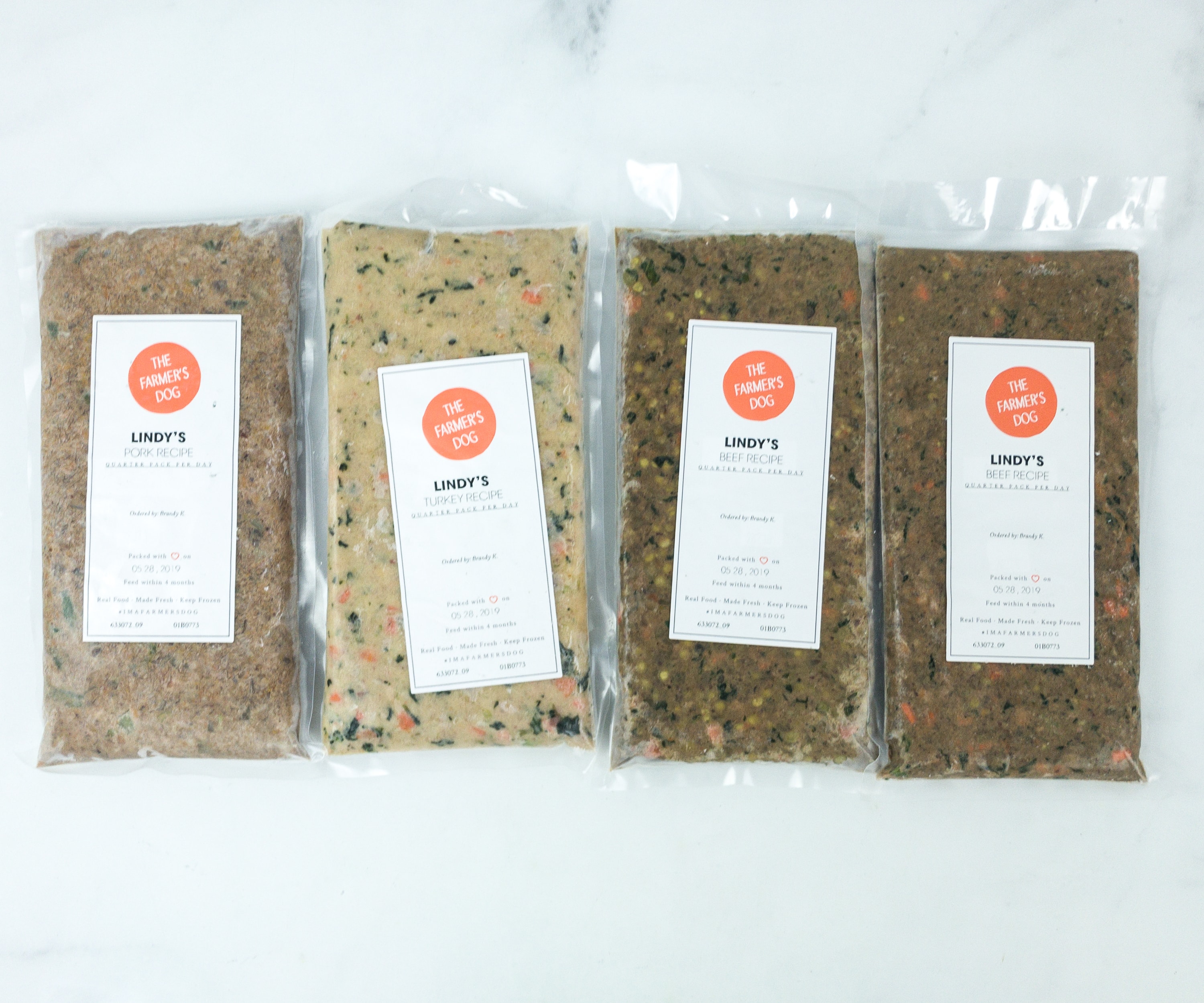 We have pork, turkey, and beef variants in the box!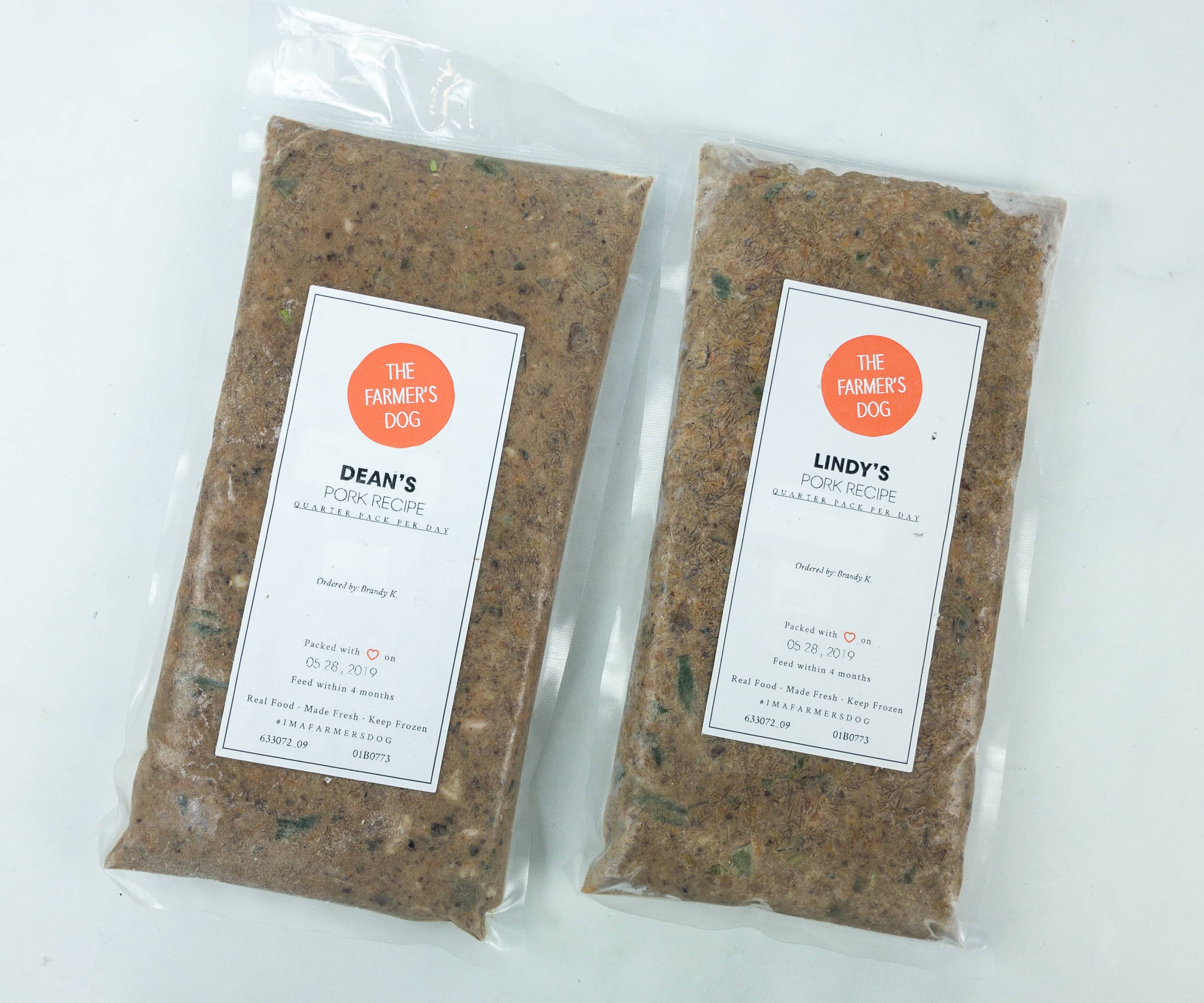 Pork Recipe. The Farmer's Dog combined protein-rich pork with low-fat and fiber-rich sweet potato and potato to make this nutritious meal. It also contains other veggies like green beans and cauliflower!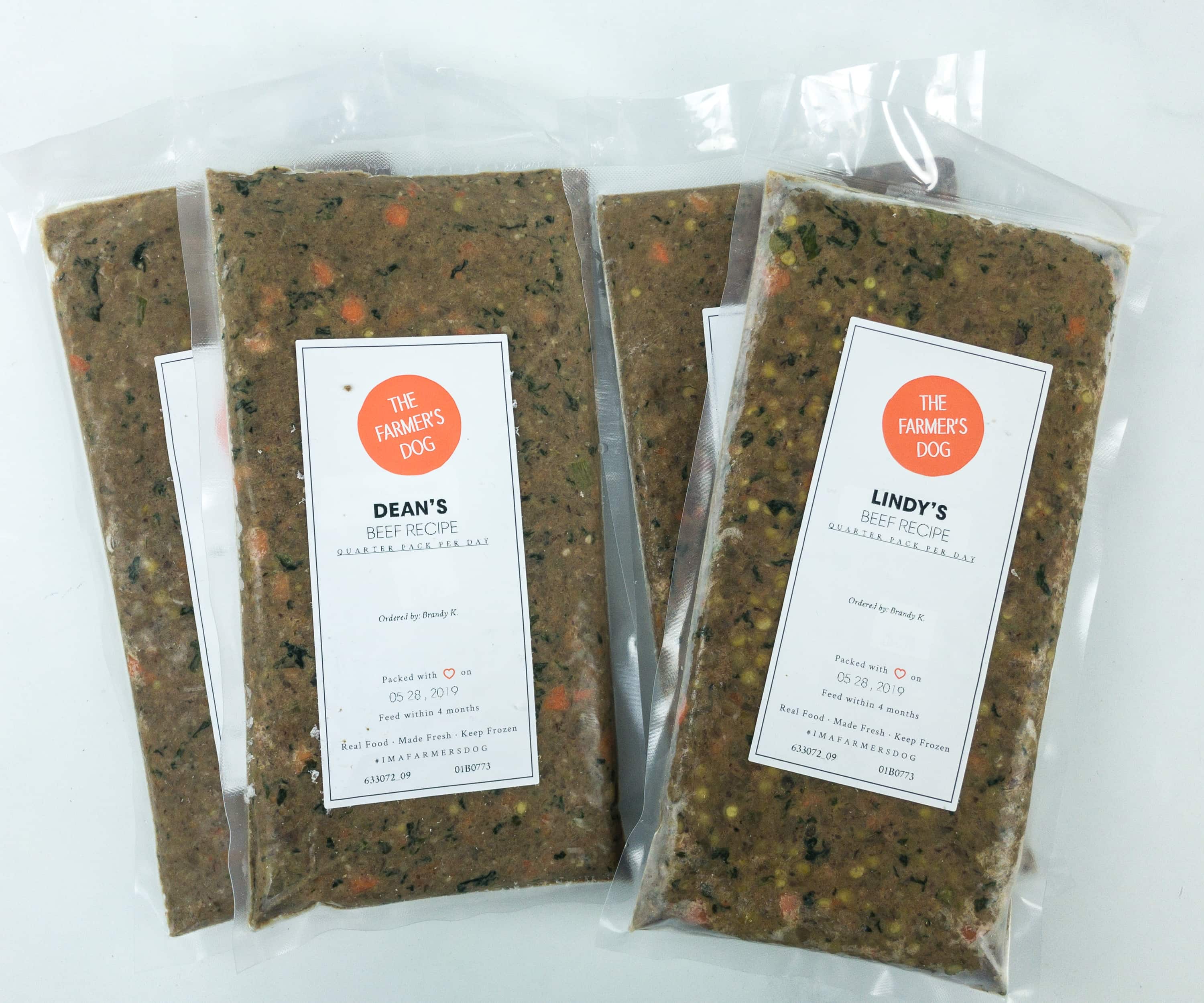 Beef Recipe. Another excellent source of protein is beef! In this recipe, they mixed beef with lentils which are great for a dog's digestive health. Other ingredients include sweet potato, kale, and sunflower seeds.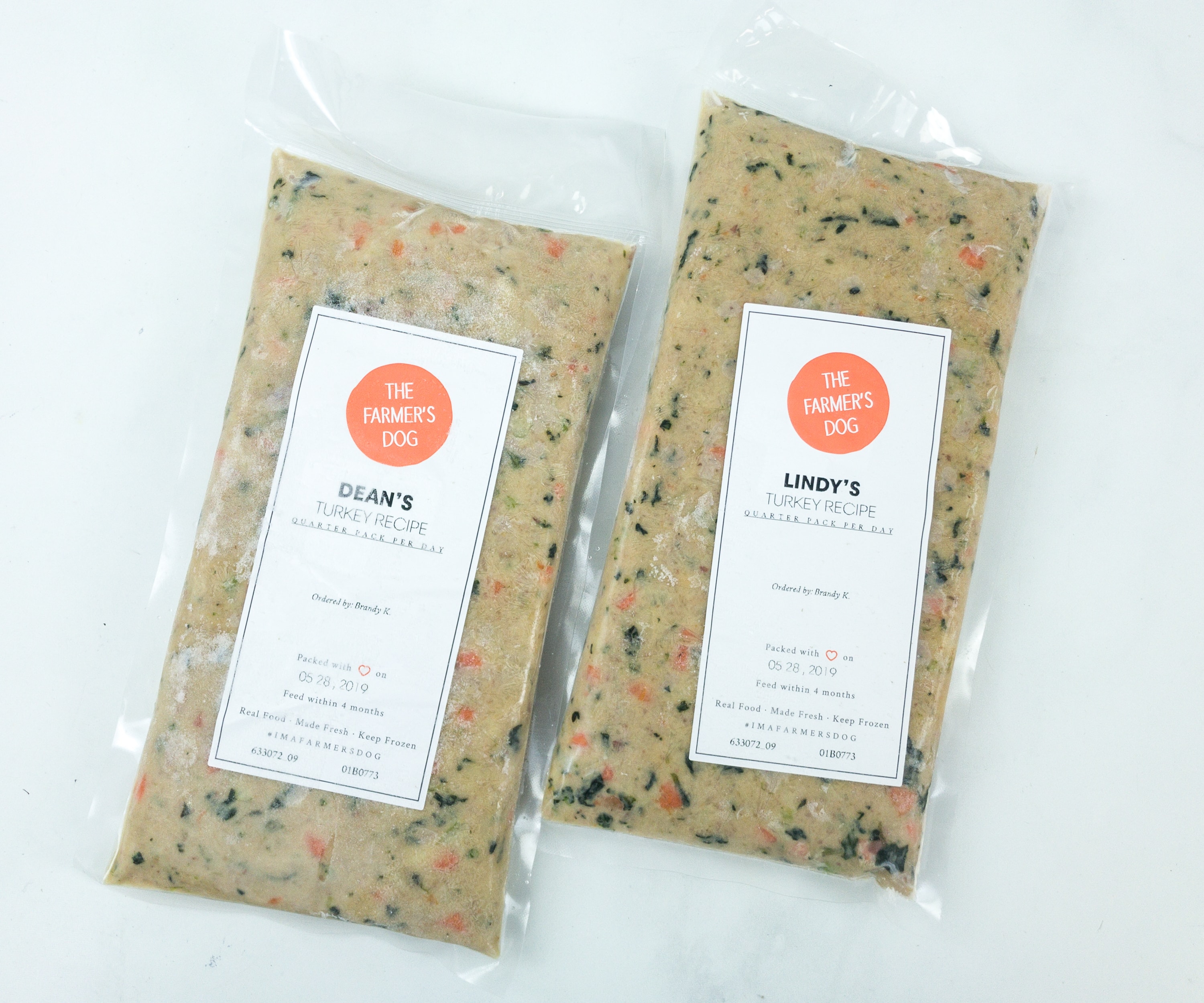 Turkey Recipe. My pups love turkey! It's a great alternative for pork and beef, especially for dogs with food sensitivities. This turkey recipe even contains parsnips which are rich in vitamins C and B6!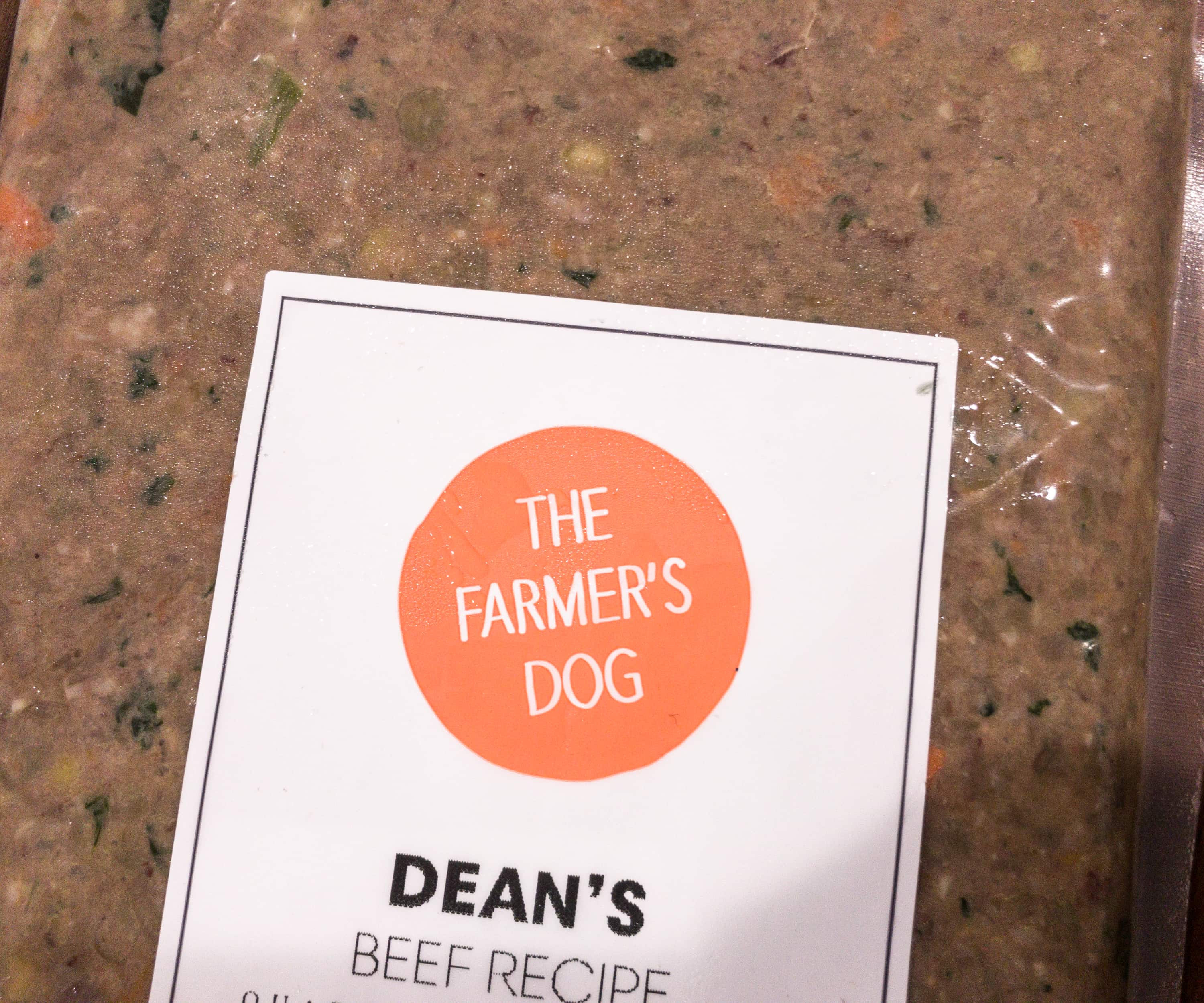 The meals should be kept fresh by storing them in the freezer. Before feeding time, make sure to transfer a pack or two in the fridge and so it will be defrosted on its own.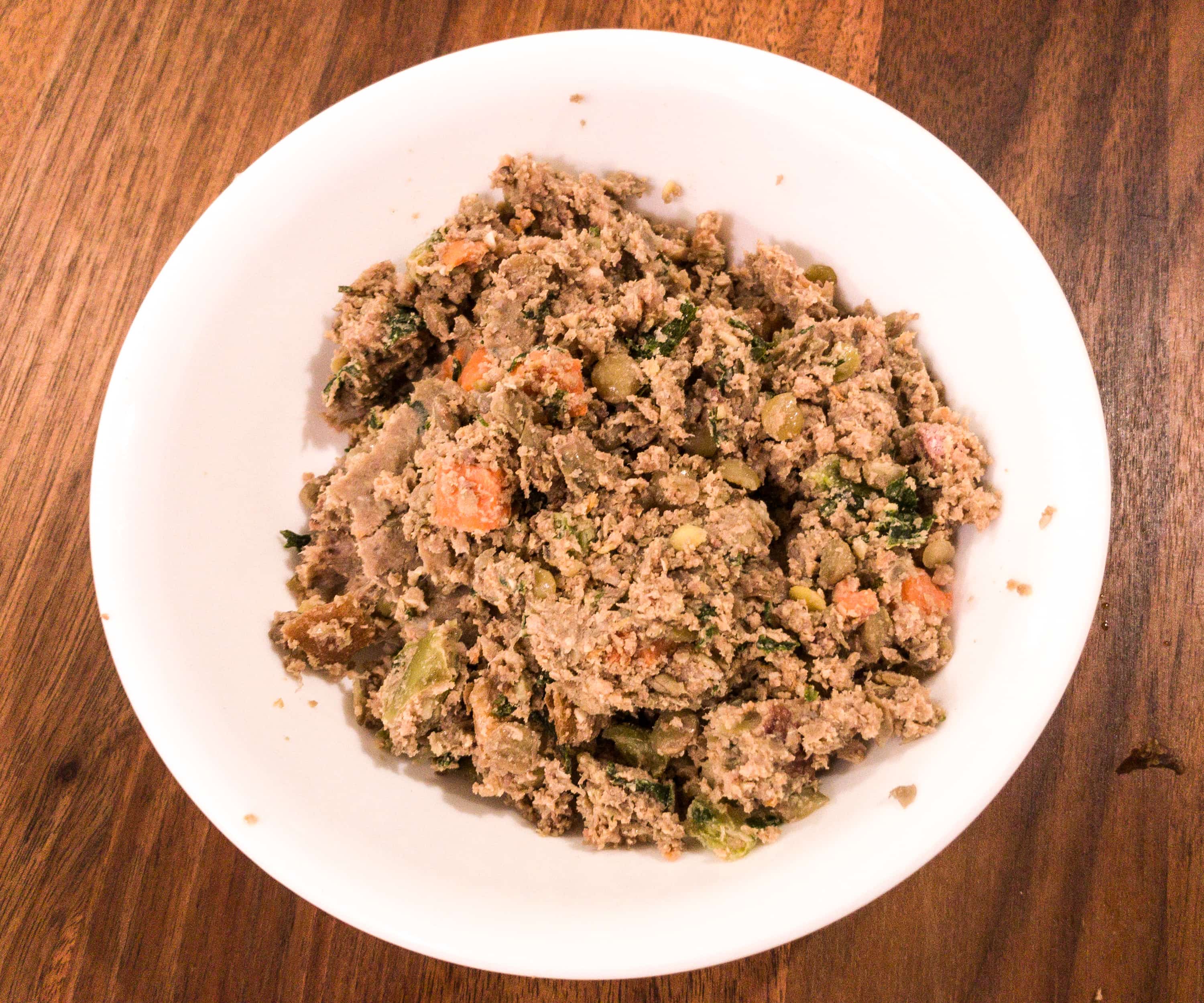 Dean is trying out the beef recipe first! We transferred the meal in the bowl, according to the feeding instructions from The Farmer's Dog.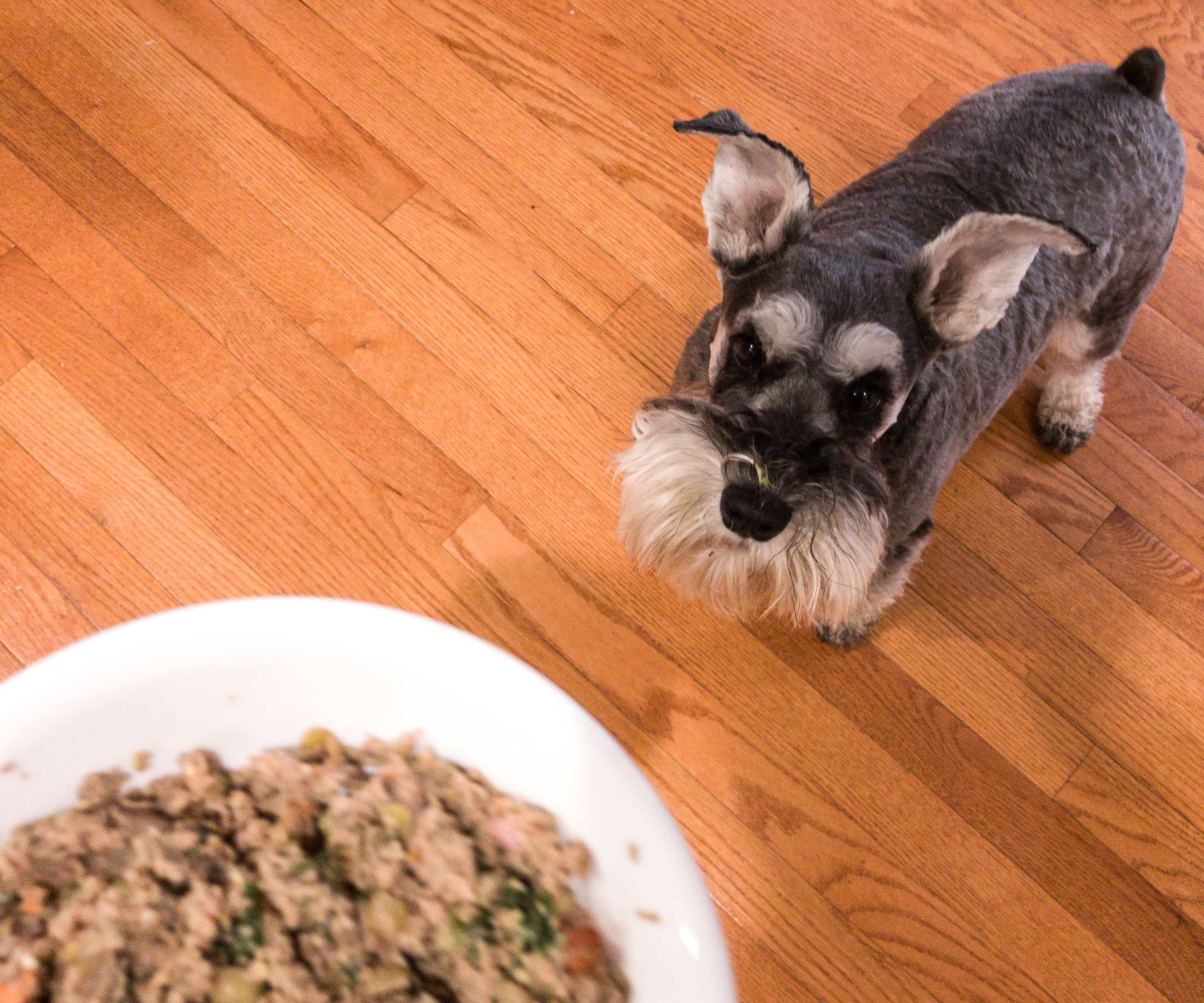 Dean was excited to dig in!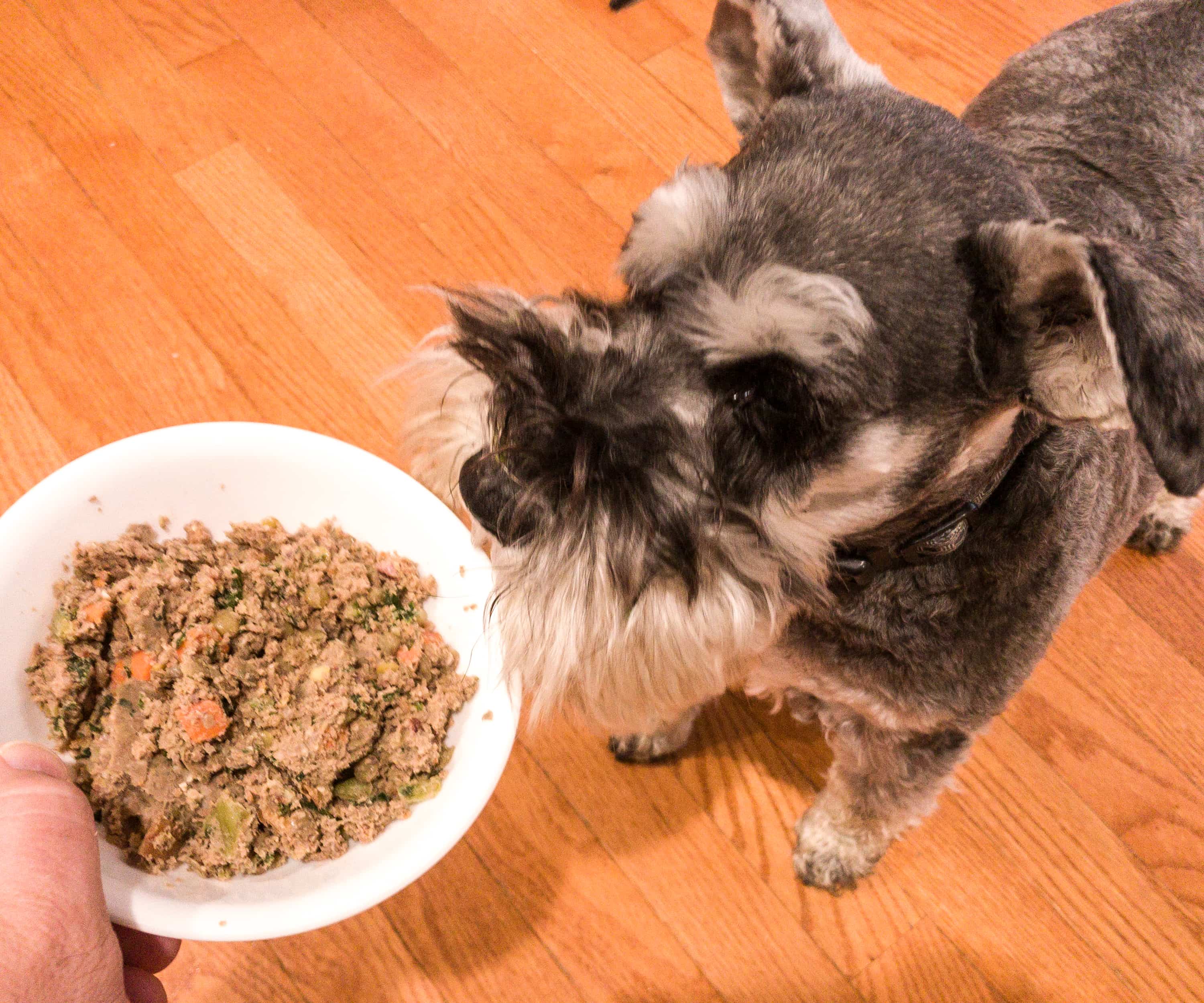 After this photo, he immediately gobbled down the contents of the bowl!
The Farmer's Dog is commendable for their efforts in keeping their dog food fresh and nutritious and we love feeding our dogs high quality human-grade food. Plus, their packaging is eco-friendly too. All three recipes we received in this box were a hit with our pups, especially the turkey, and because they are grain-free, it didn't upset their tiny tummies. I really appreciate that they included a feeding guideline and other important pointers. It's always good to be reminded about the do's and don'ts of feeding dogs, as well as the proper way of transitioning them to new meals. The never-frozen food is a good fit for our climate. Overall, it's an impressive subscription that helps us give only the best and the freshest food to our beloved dogs!
What do you think of The Farmer's Dog box?