The Book(ish) Box is a monthly subscription of literary-inspired items. Every box contains a t-shirt and 3-4 other bookish goodies! The Bookish Box now offers the option to have a YA book included in your box! When you sign up, you'll have the option to select one of the multiple box options.
DEAL: You can save $3.50 on your first box with coupon code WELCOME or save 15% on your entire subscription with coupon code HELLO.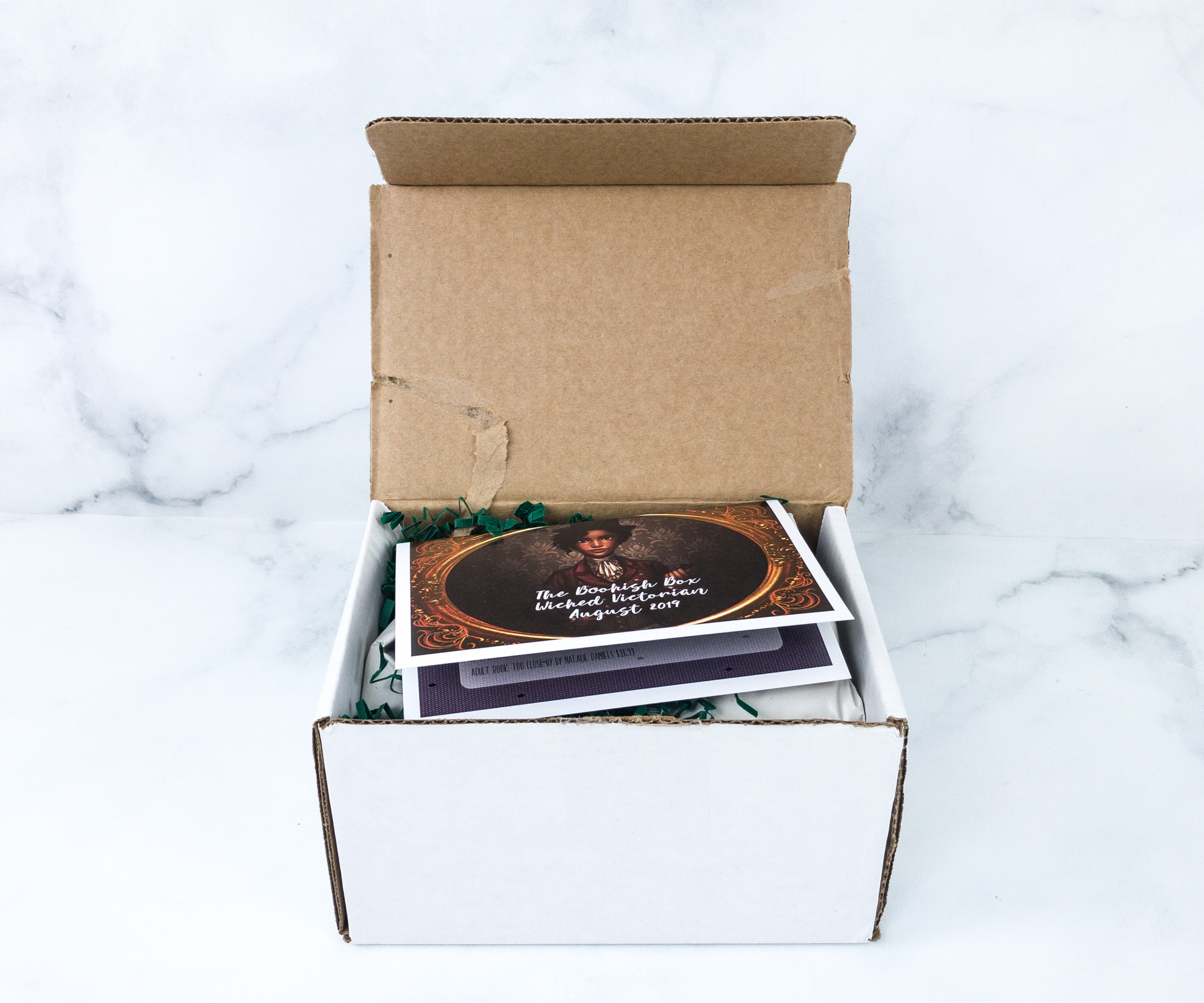 The items are protectively packaged to ensure safety during shipping.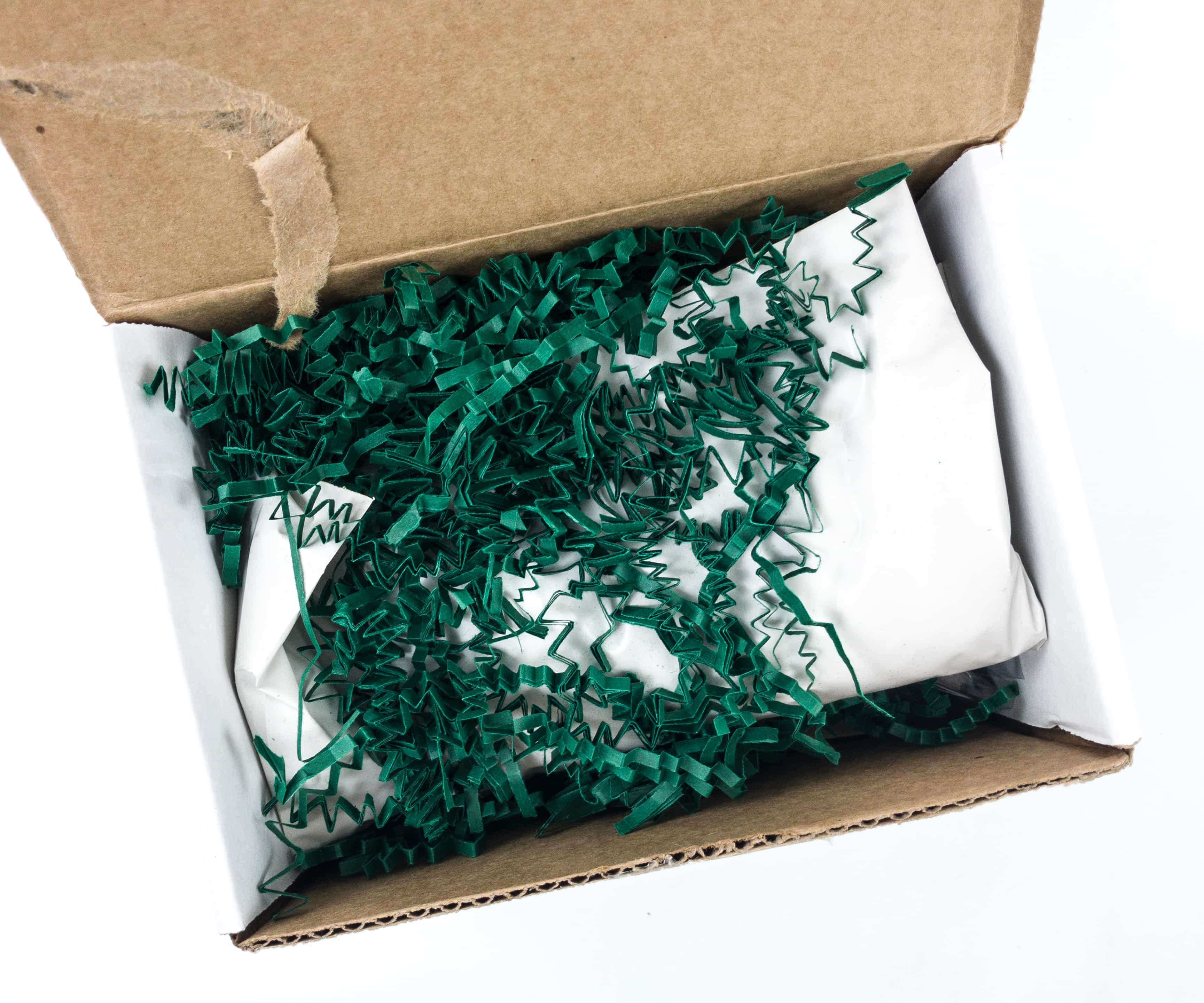 There are a lot of squiggles in the box.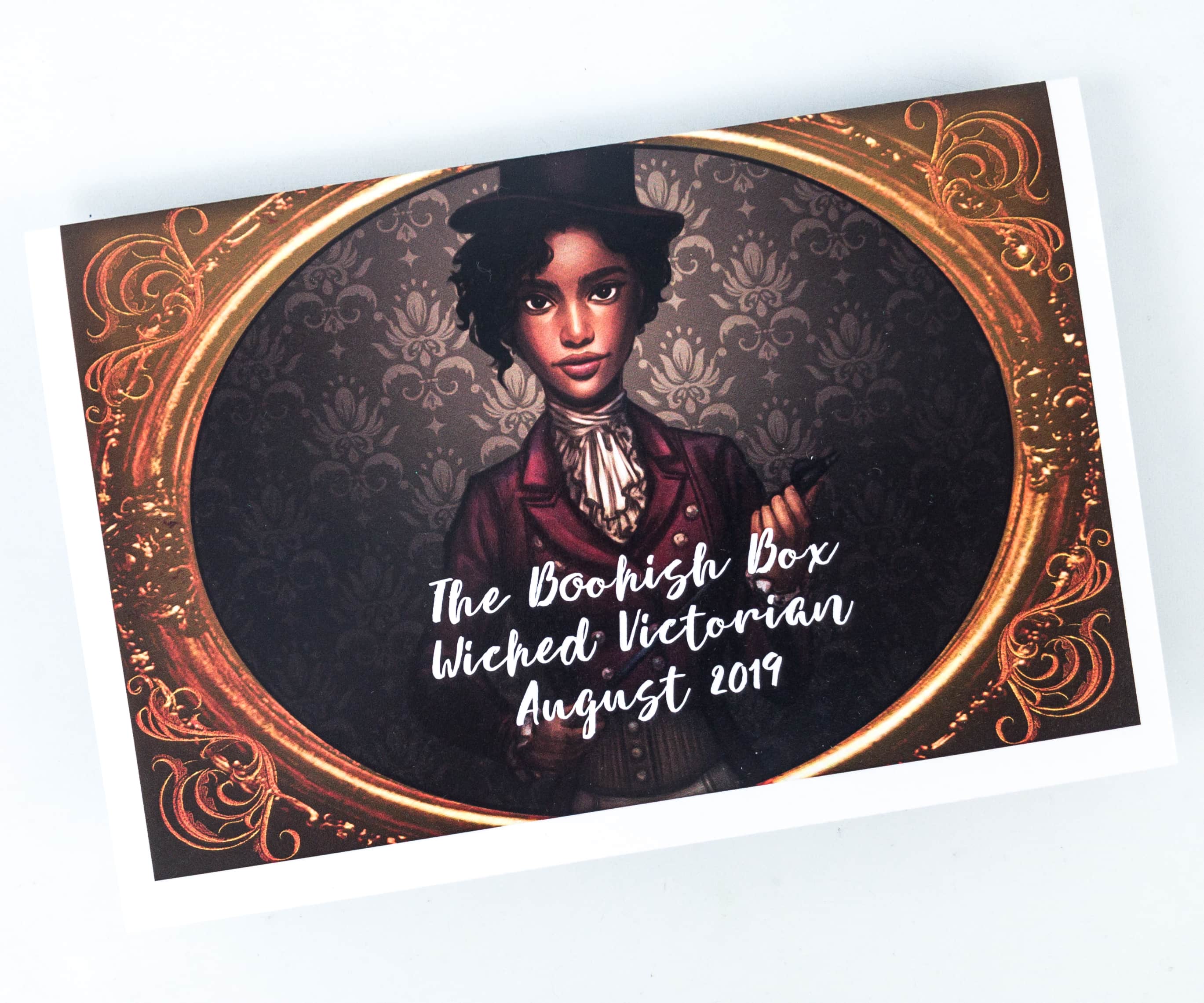 The theme for August 2019 is Wicked Victorian.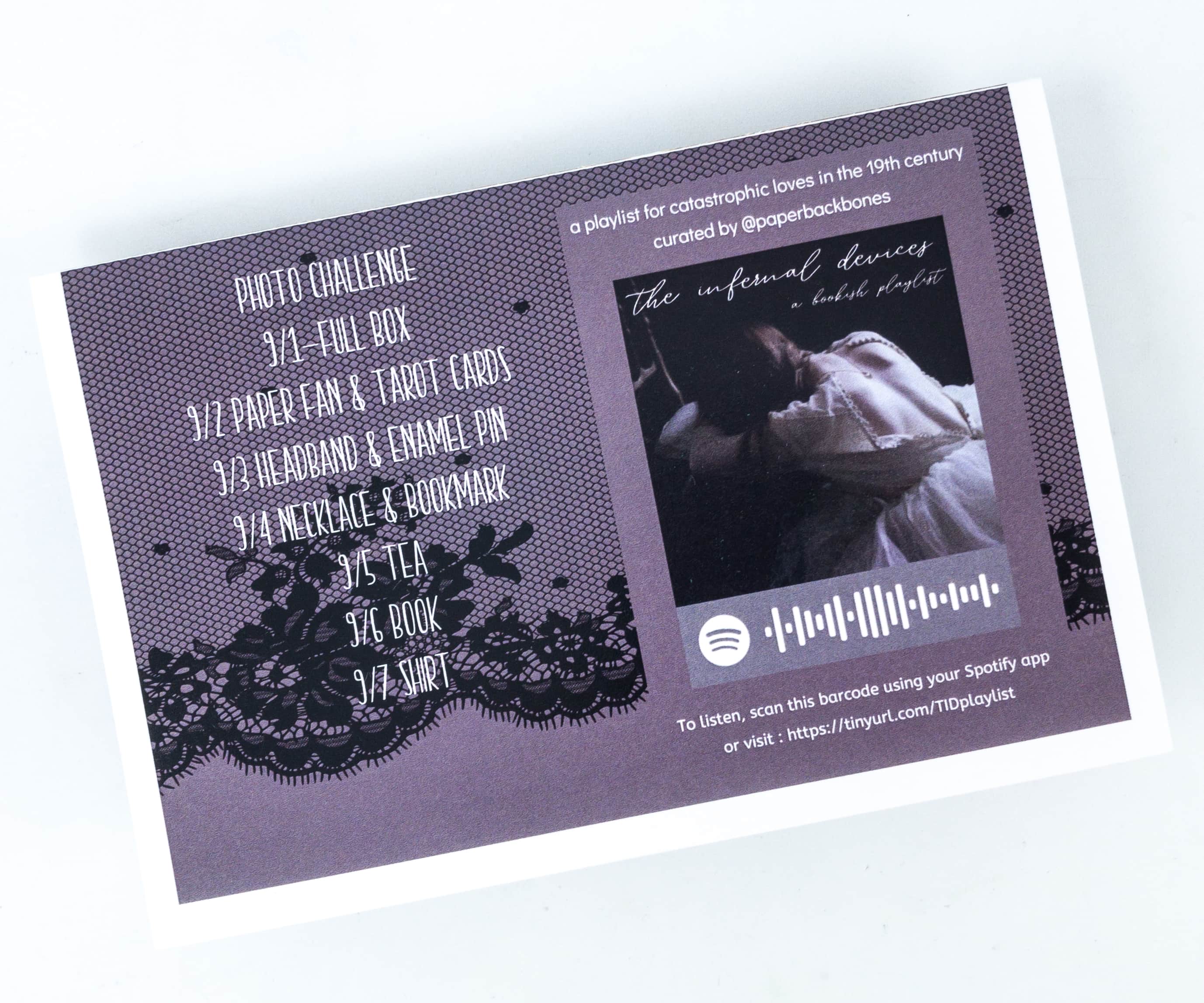 The card lists all the contents of the box.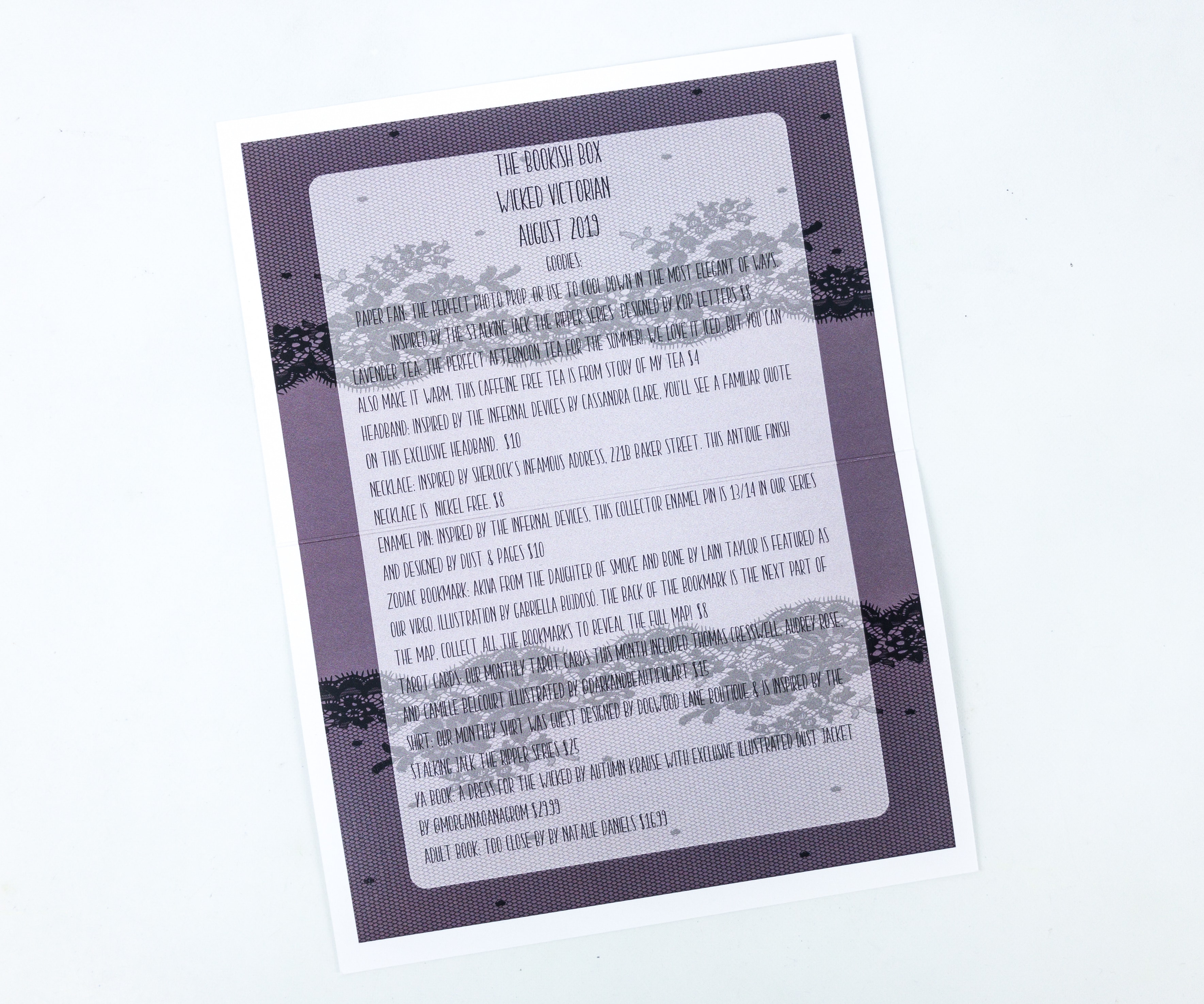 If you selected the book with your box you would have received:
YA Book Box – A Dress For The Wicked by Autumn Krause with exclusive illustrated dust jacket designed by @morganaoanagrom ($29.99)
Adult Book Box – Too Close by Natalie Daniels ($16.99)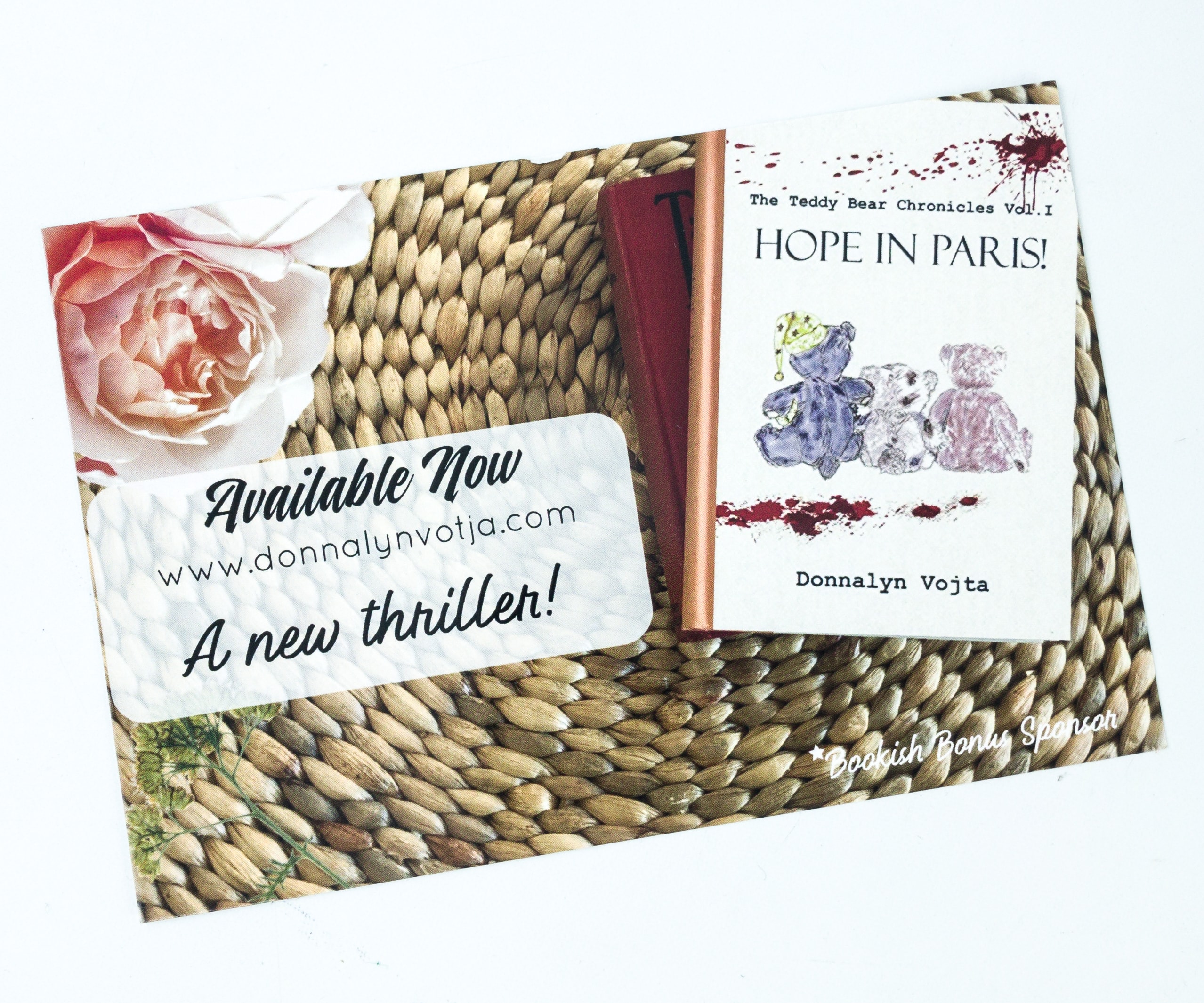 There's a promotional card about a new thriller, The Teddy Bear Chronicles vol. I, Hope in Paris!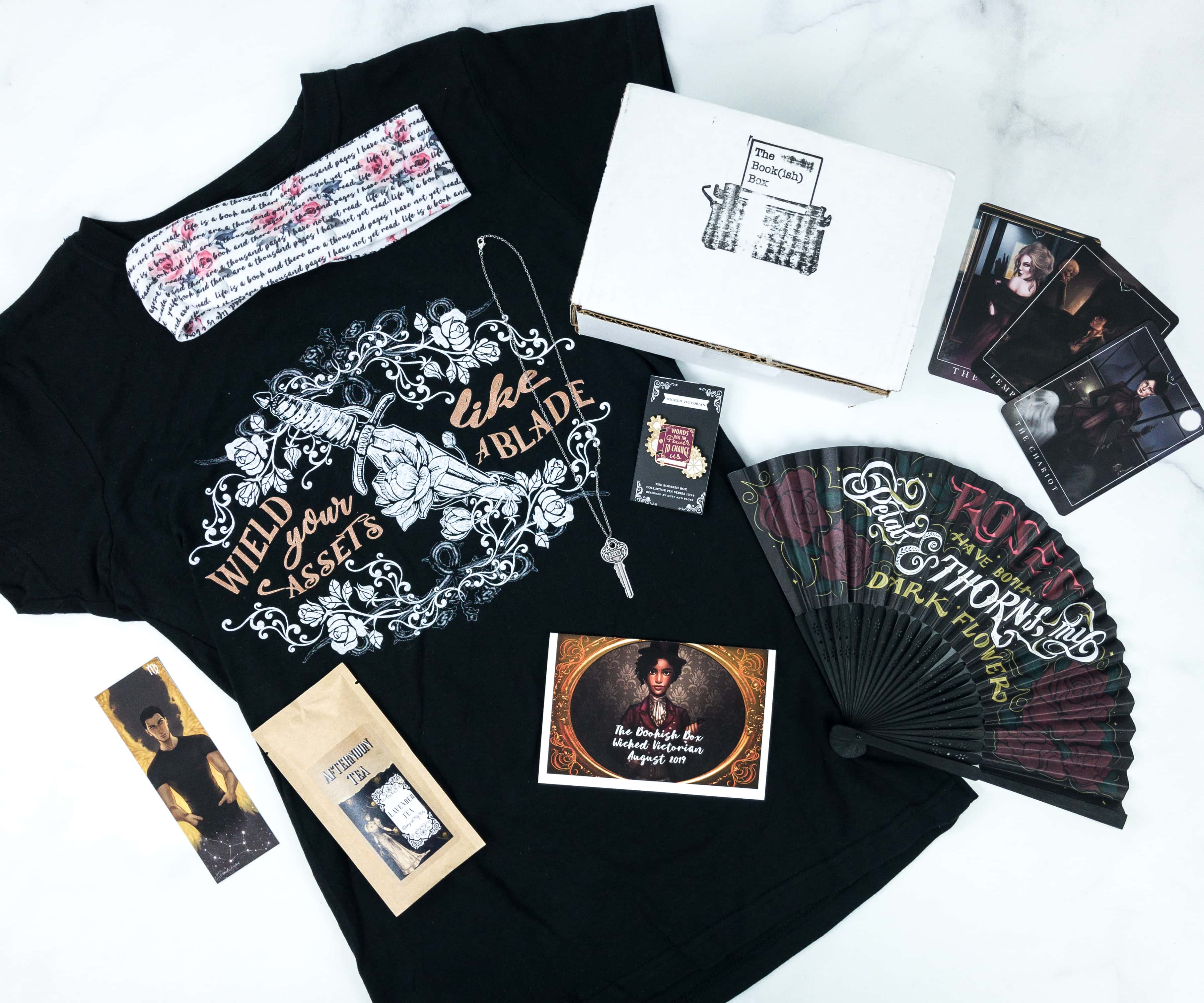 Everything in my box!
Bookmark. For this month's Zodiac bookmark, I got Akiva from the Daughter of Smoke and Bone by Laini Taylor, representing Virgo!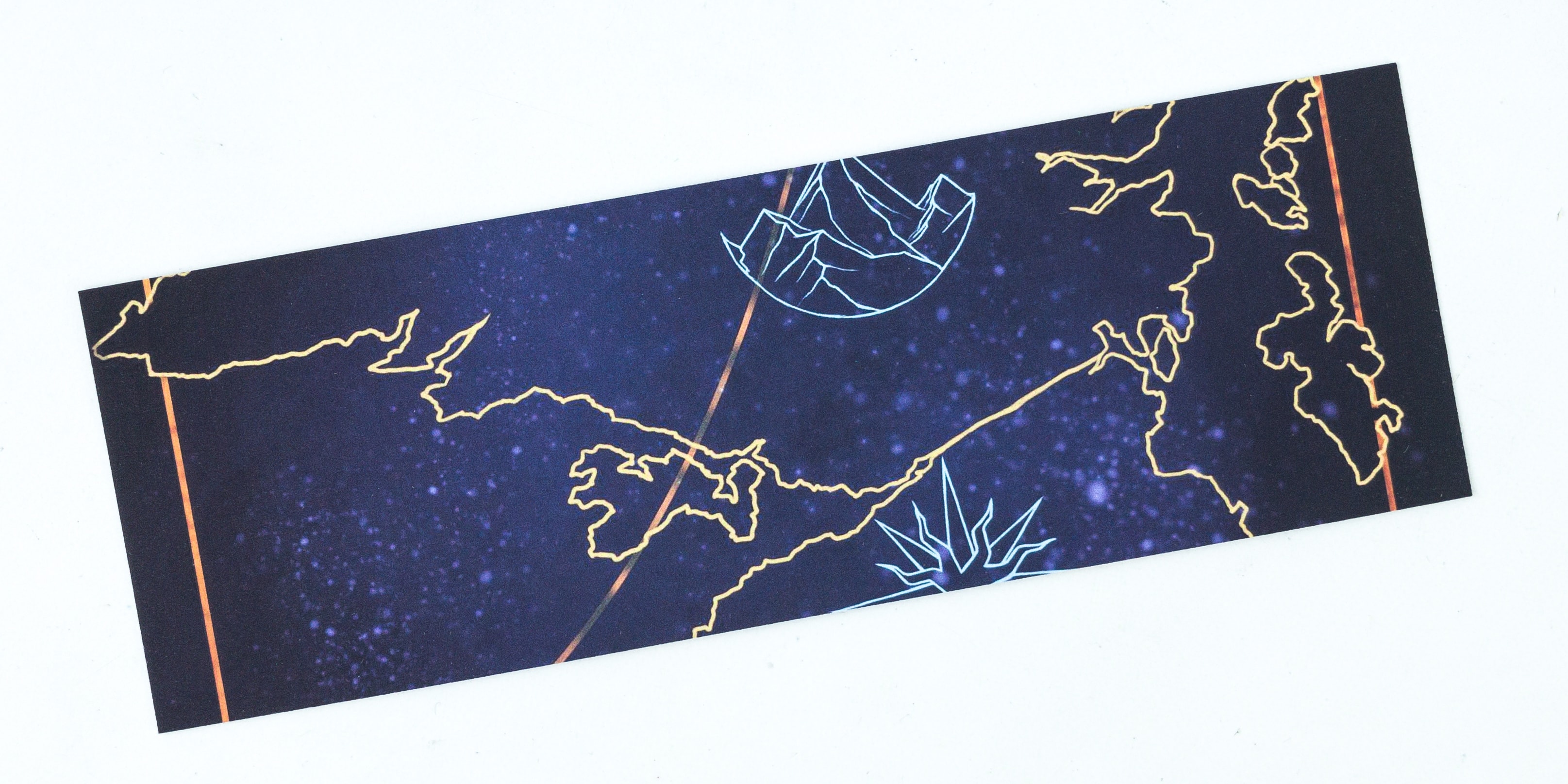 It's the 8th piece of the bigger picture. We're so excited to see them complete!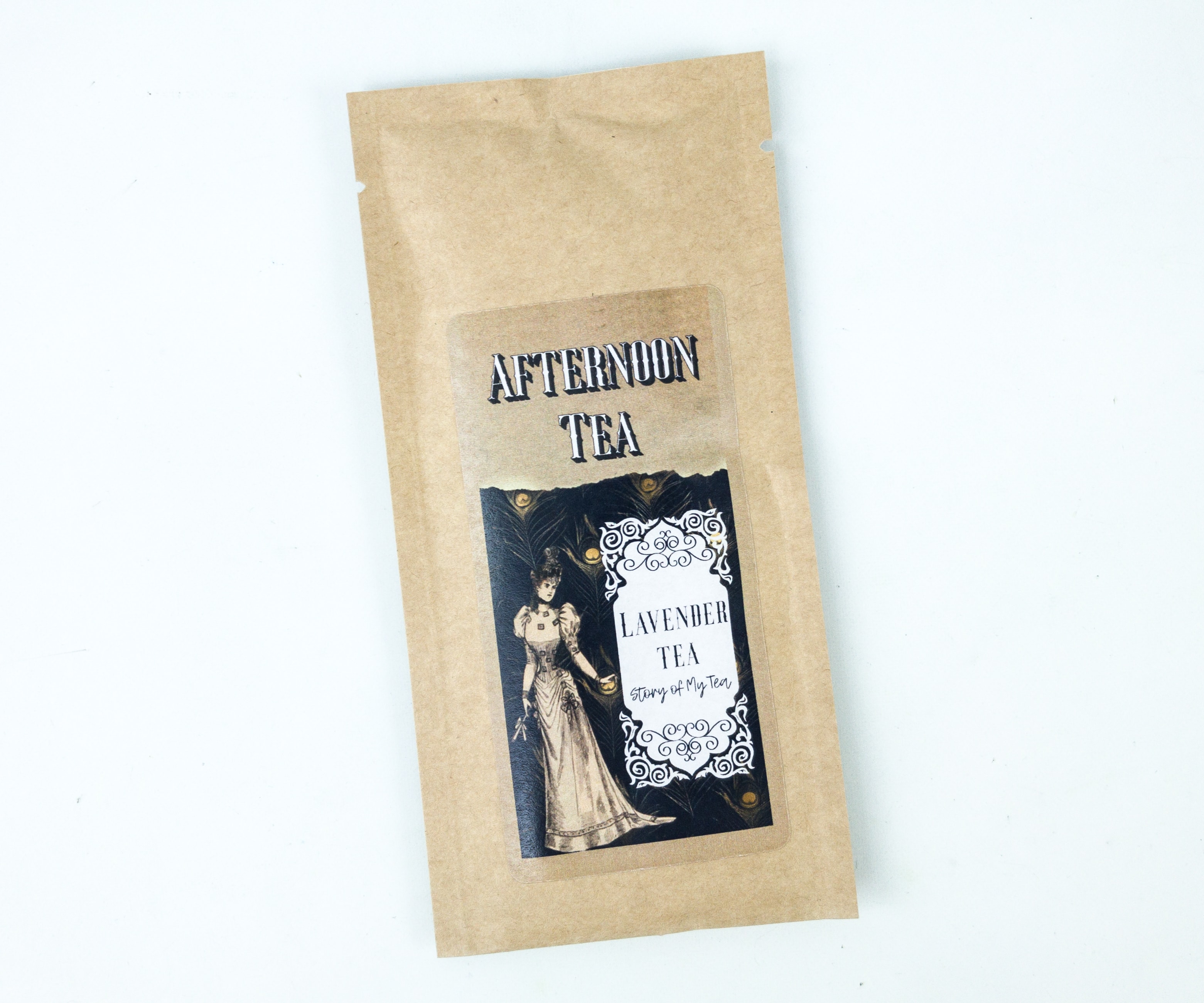 Afternoon Tea. To accompany us during nighttime reading, here's a caffeine-free lavender tea from Story of My Tea.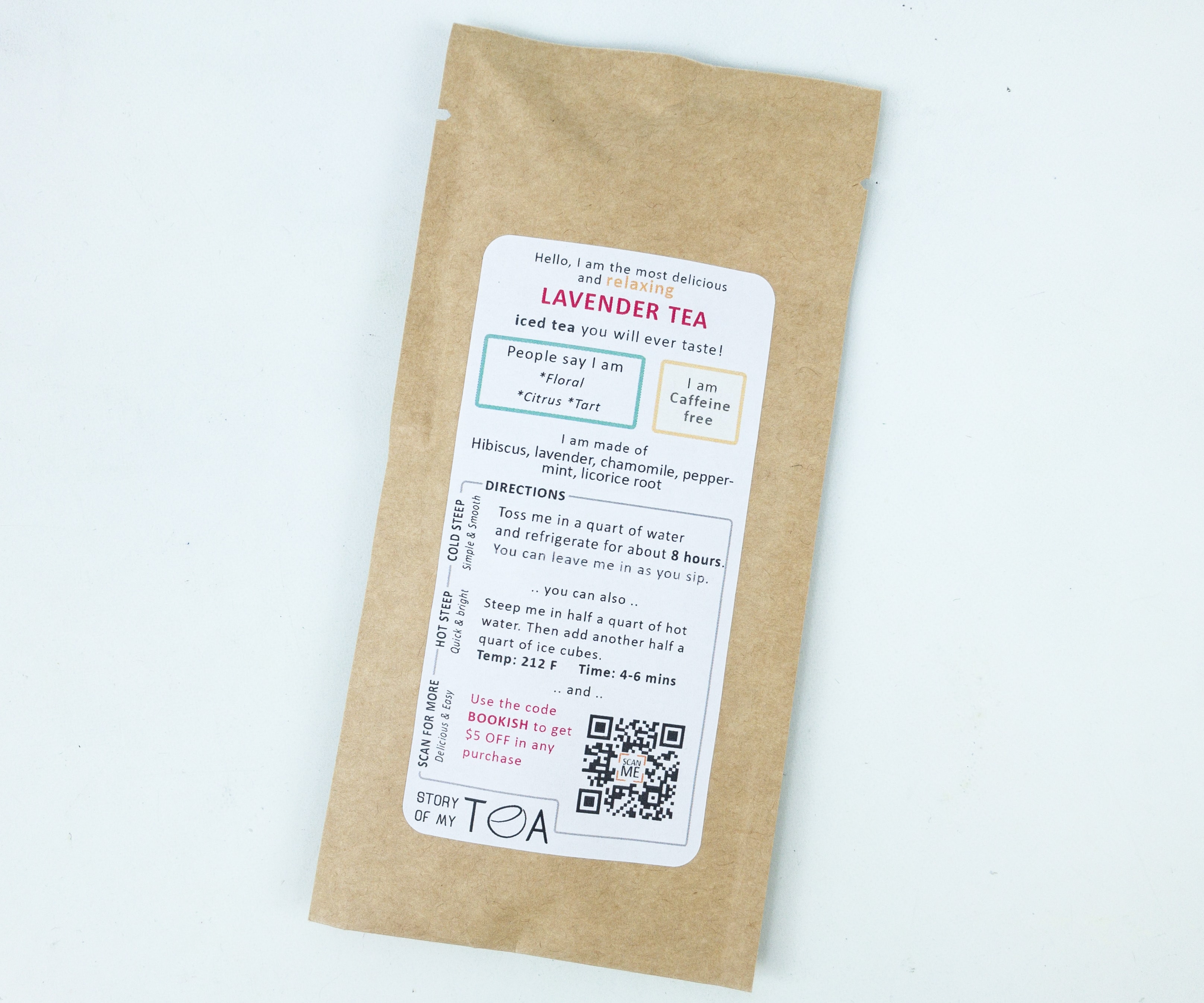 It's a delicious and relaxing beverage made with hibiscus, lavender, chamomile, peppermint, and licorice root. You can use it either as a hot or cold steep!
Enamel Pin. It's the 13th out of 14 of The Bookish Box Collector Pins! This one is inspired by The Infernal Devices by Cassandra Clare.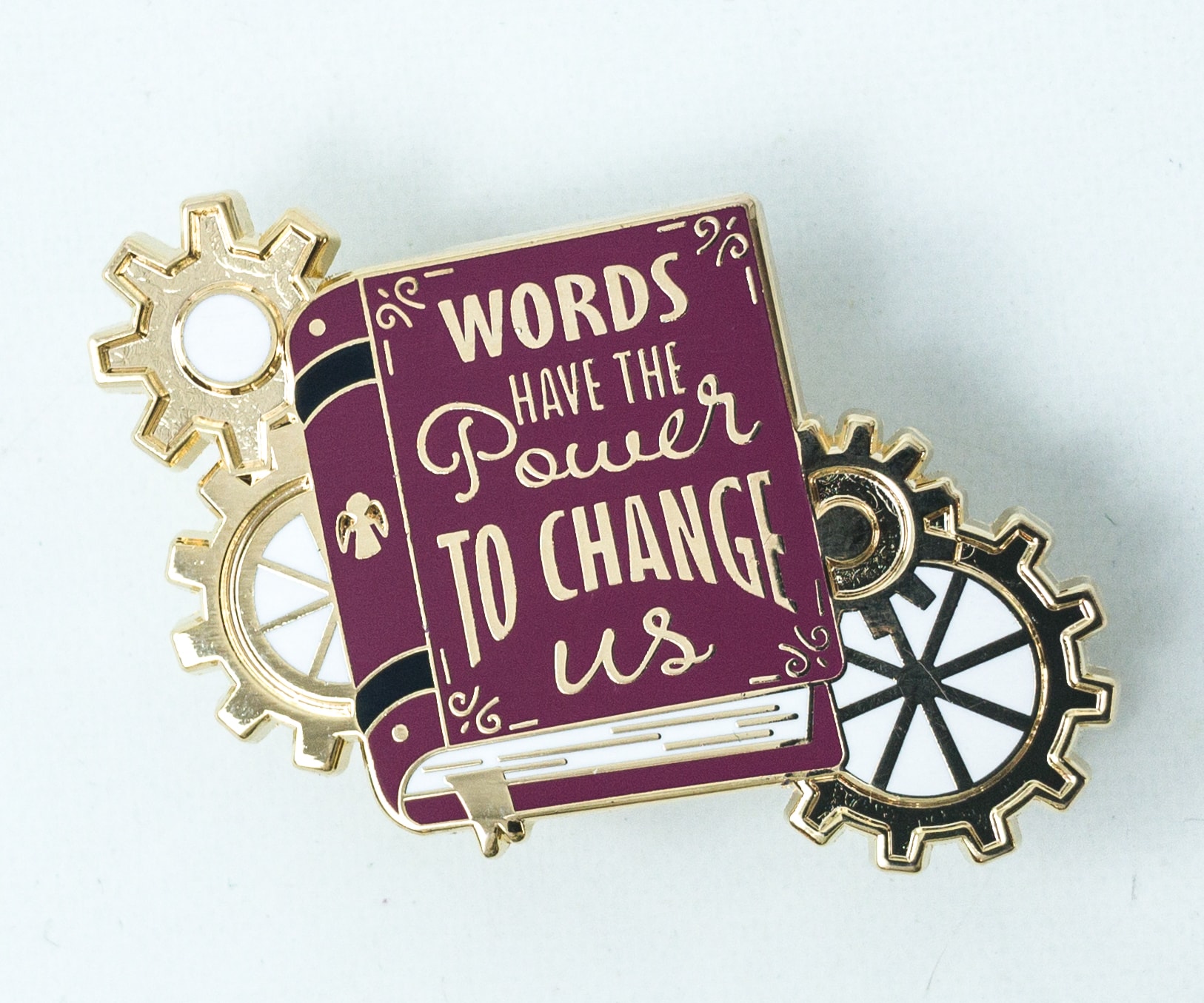 Words have the power to change us indeed! I also like the gear details on both sides of the book. This is one nice pin to add to my collection.
Tarot Cards. Dark and Beautiful Arts illustrated this month's tarot cards!
It features Thomas Cresswell and Audrey Rose Wadsworth from Stalking Jack The Ripper, and Camille Belcourt from the Shadowhunters series.
Headband. It's another Infernal Devices-inspired item in the box, and it's a headband!
The headband has a familiar quote from Cassandra Clare:
Life is a book and there are a thousand pages I have not yet read.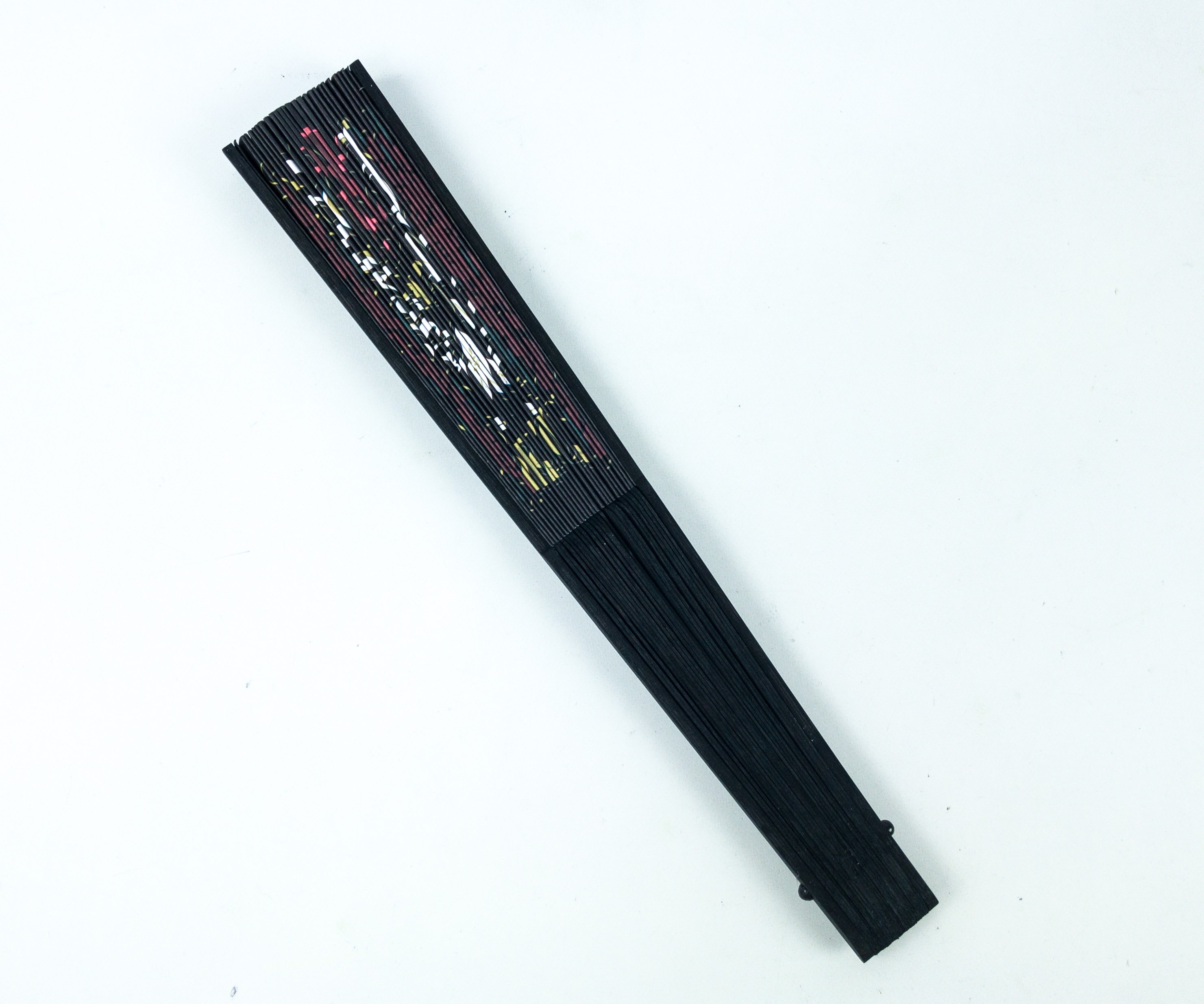 Paper Fan. Stalking Jack The Ripper is a horror fiction series by Kerri Maniscalco. It follows the story of Audrey Rose Wadsworth in 1888 London, along with Thomas Cresswell, to discover who is behind the harvesting and killing of women.
The elegant fan is a nice way to keep yourself cool or even use as a decoration! I love the text featured on it!
Roses have both petals & thorns, my dark flower.
Necklace. I also got this nickel-free necklace, and it has the key to Sherlock Holmes' home!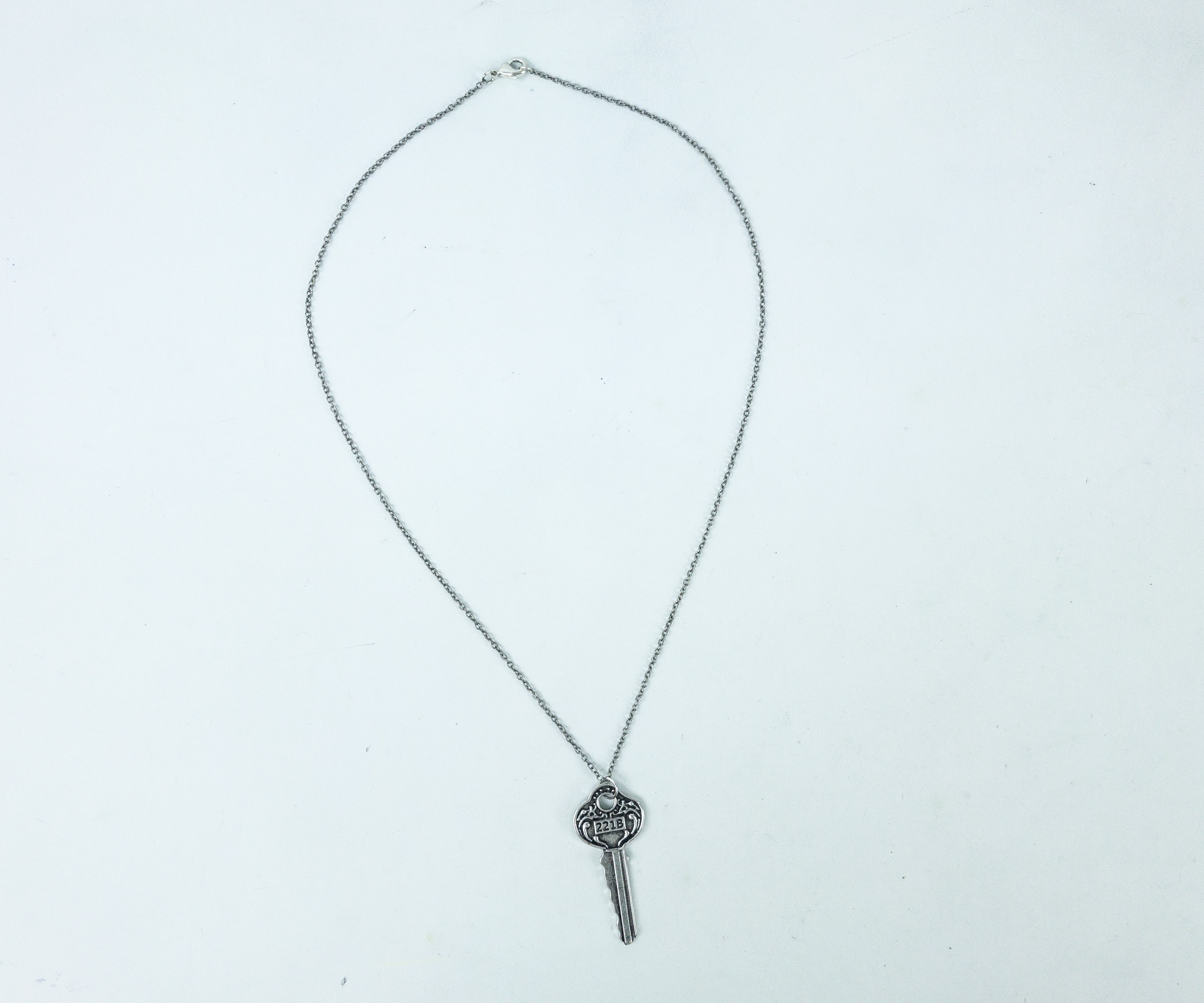 221B Baker St, Marylebone, London, is where the famous detective is living, and his unit's numbers are inscribed on the key's bow.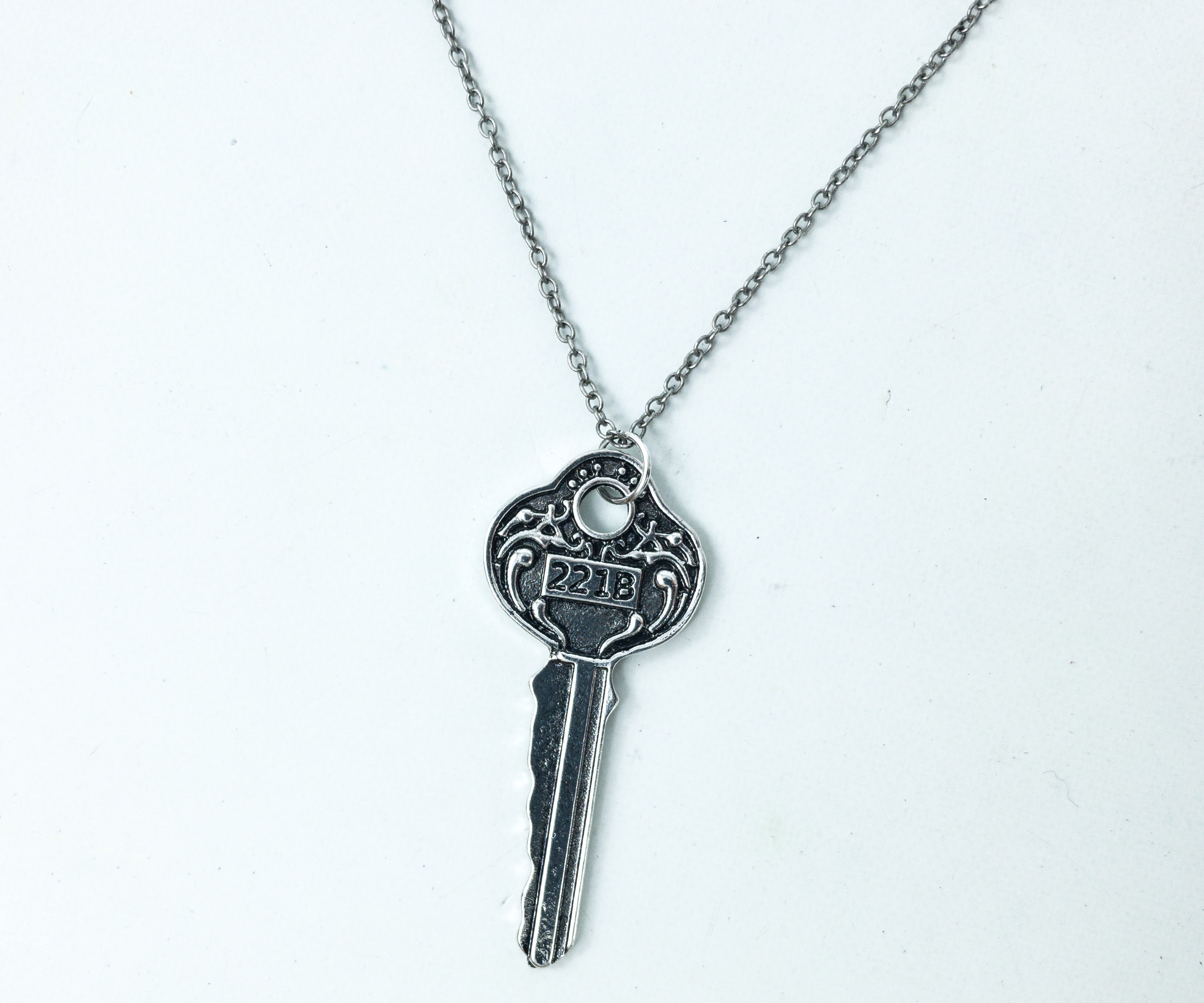 It looks and feels awesome having Sherlock's key hanging on your neck. Also, I have to read the books again!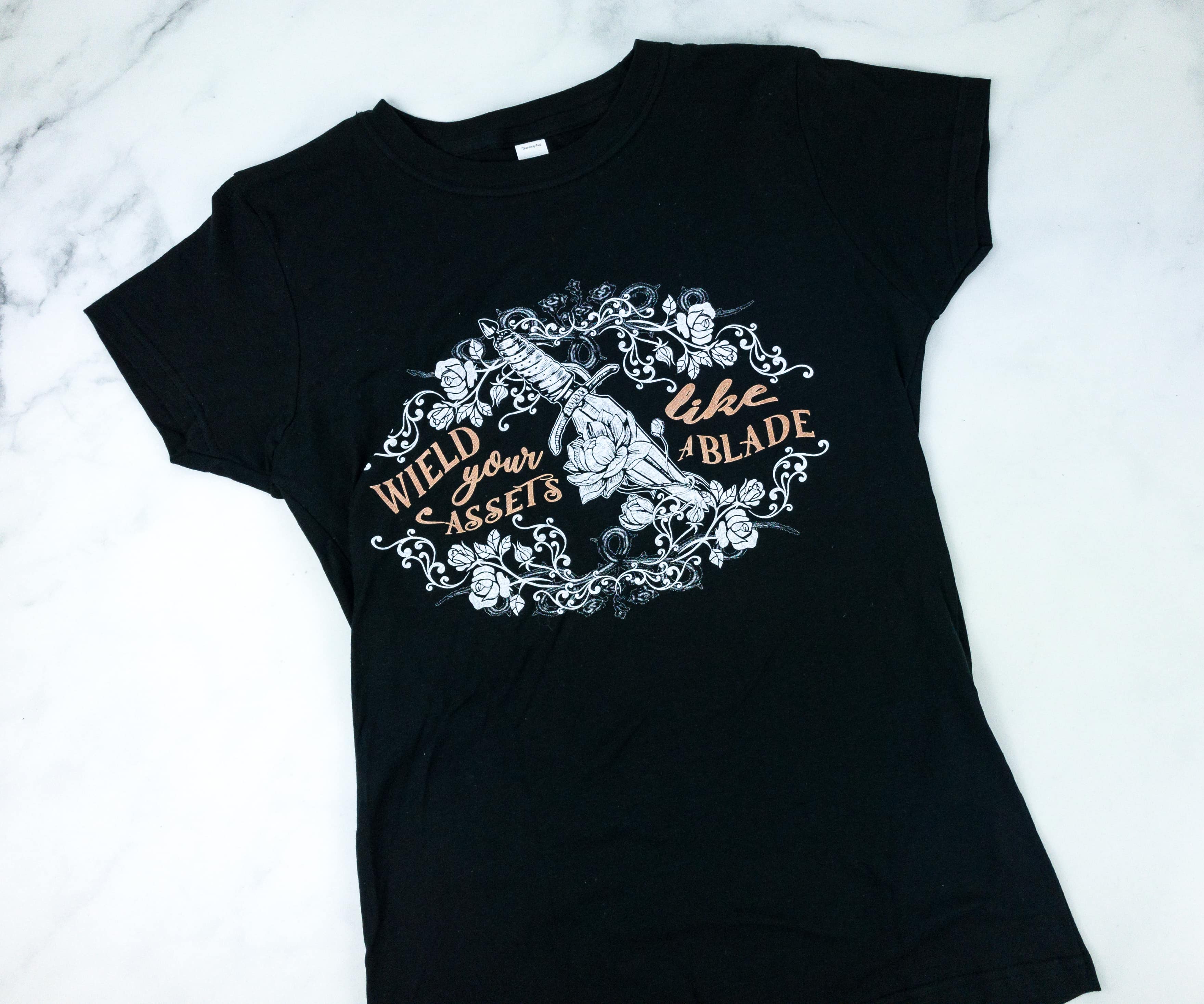 Shirt. Another Stalking Jack The Ripper-inspired item in the box is this month's awesome wearable!
I really like that the shirt's base color is black and the majority of the print is in white, while the wordings that accompany the print design are in another color that made them all stand out!
It's a wicked, yet really fantastic box! I love all the inclusions and seeing another Zodiac bookmark made me more excited to finally complete the 13th art! I am not really familiar with Stalking Jack the Ripper but this box made me curious about that book. I guess I'm adding it to my list of next reads! I love the black shirt, the design is really exquisite, so as the paper fan. Another favorite of mine is the 221B necklace! It's one of the most popular literary places and I'm proud to have the keys to the greatest detective's place! It's always fun to unbox this one, and the book suggestions are possible to become favorites too!
Tell me what you thought about this month's Bookish Box!