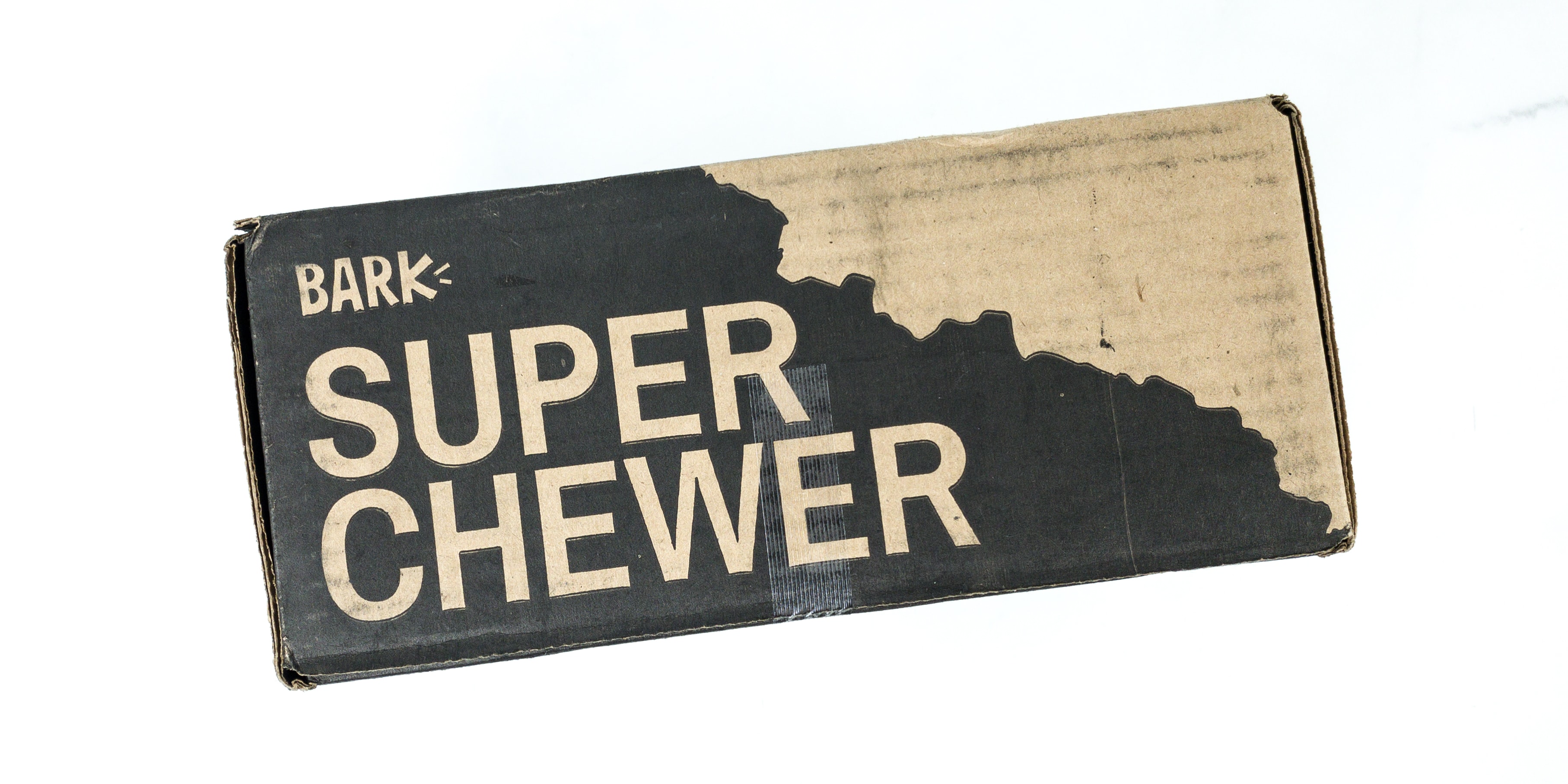 Super Chewer is a monthly subscription box for dogs "who demand a challenge." Each box has 4-6 dog products and is customized to the size of your pup, plus it has a cute theme. All-natural treats, tough toys, and challenging chews are included in the monthly box.
DEAL: Get 50% off on your first box on a 6+ month subscription! No coupon needed, just use this link to subscribe.
LIMITED TIME: Use this link to get your first month of BarkBox SUPER CHEWER for just $9 when you purchase a 6- or 12-month subscription! Ends 9/29.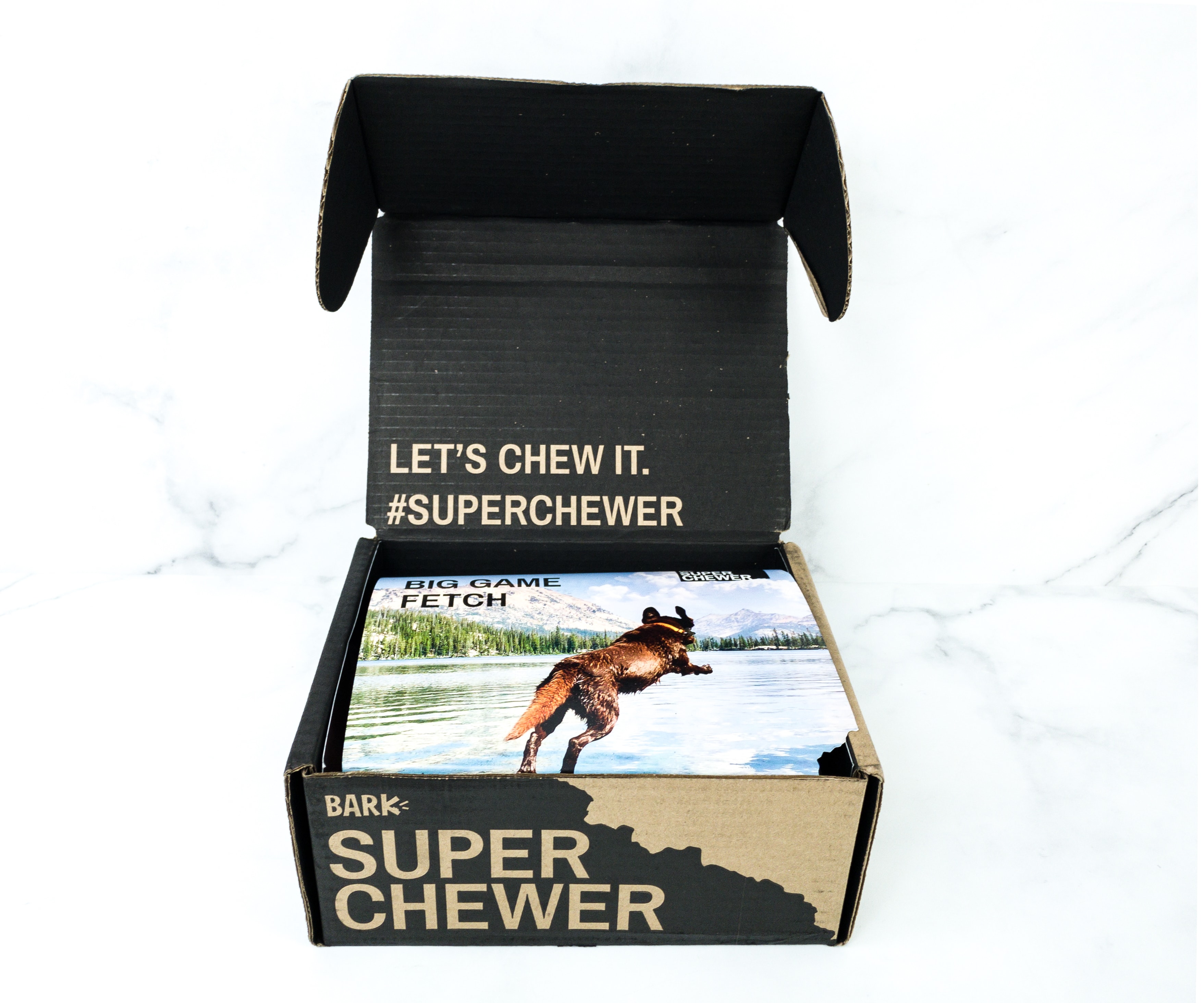 Super Chewer will replace a toy for free if your dog defeats it!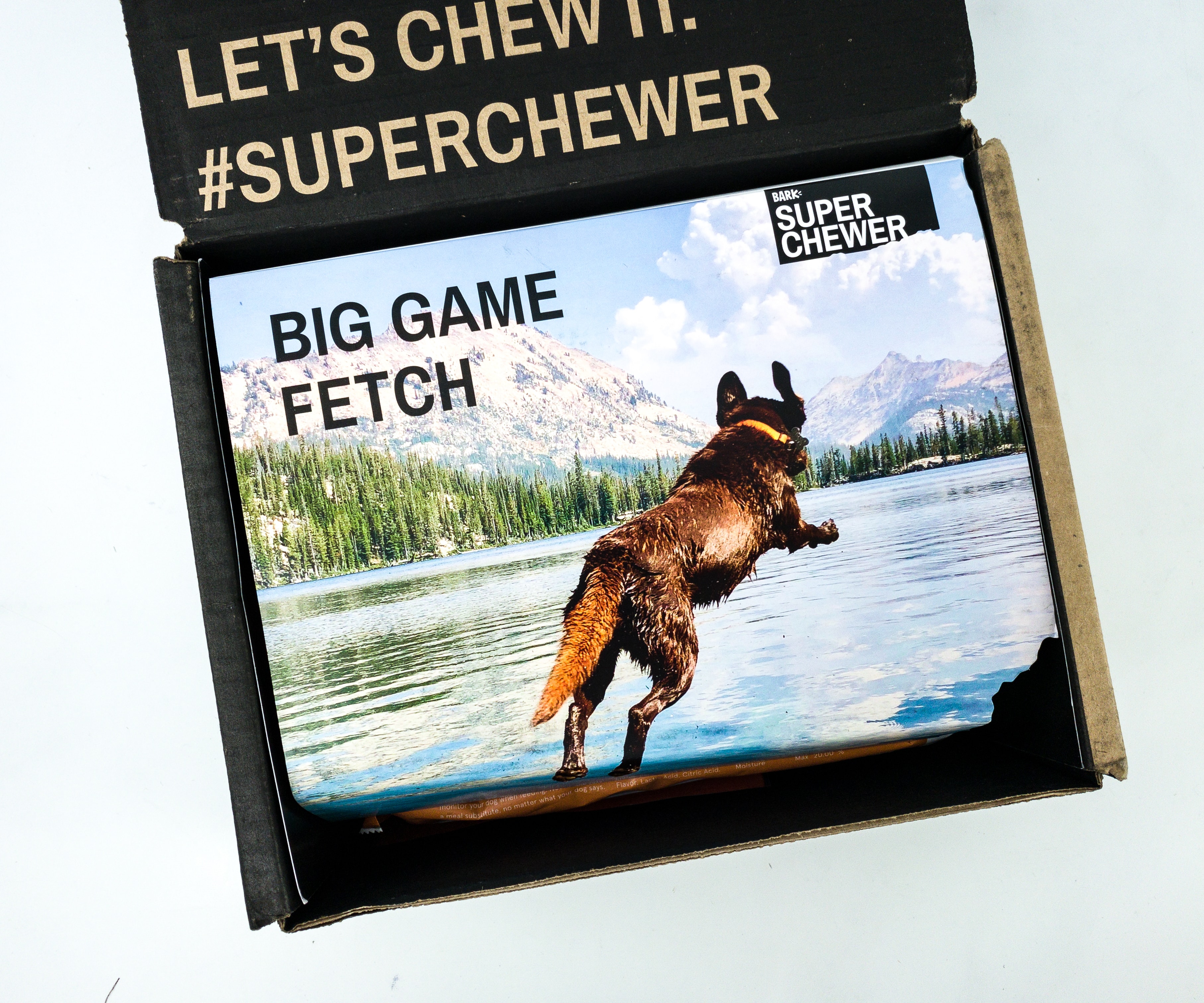 The September 2019 Super Chewer theme is BIG GAME FETCH!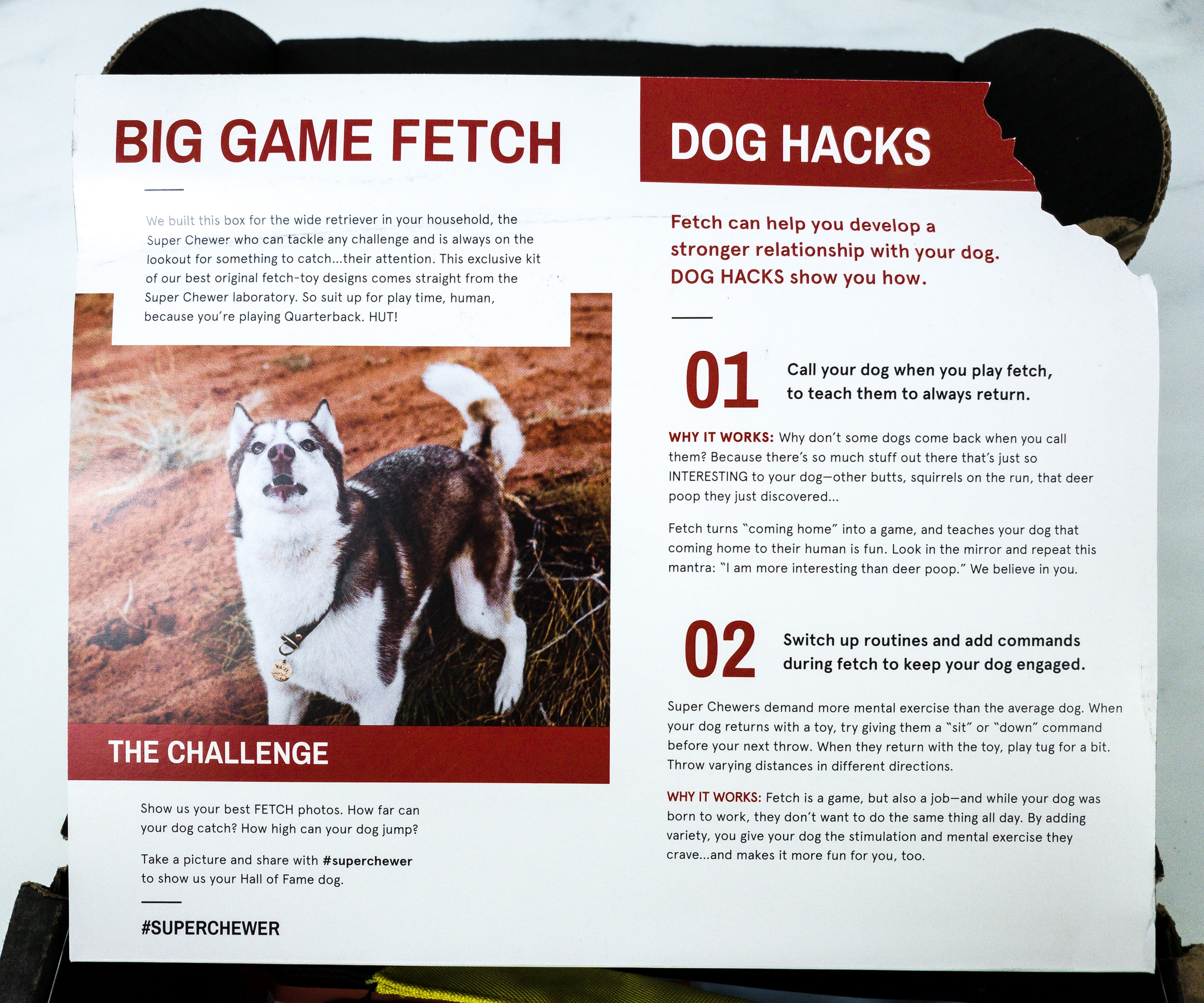 This month, they shared dog hacks you can use to play a big fetch game with your dogs.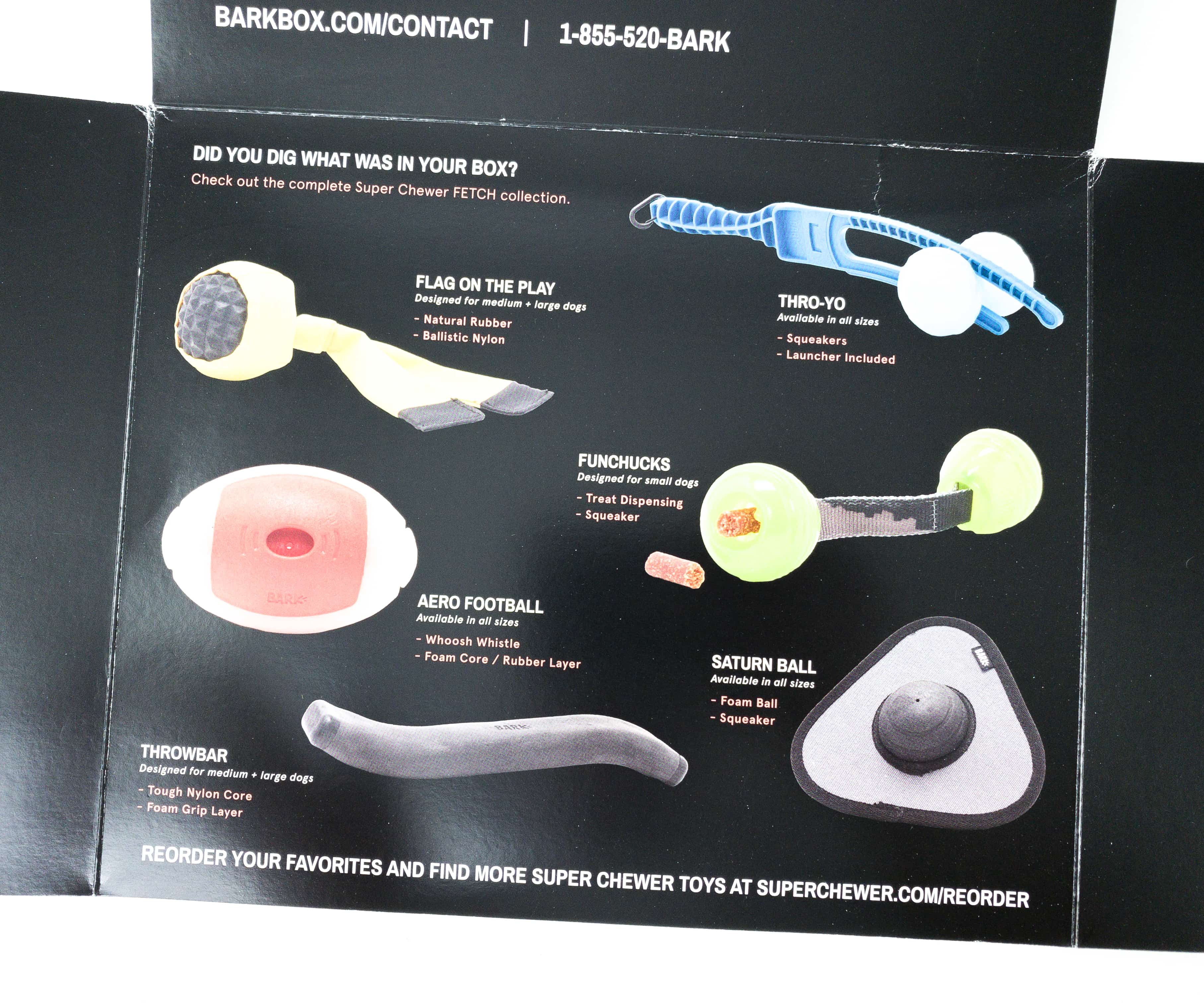 On the inner part of the box cover, there are photos of the items you might receive in the box.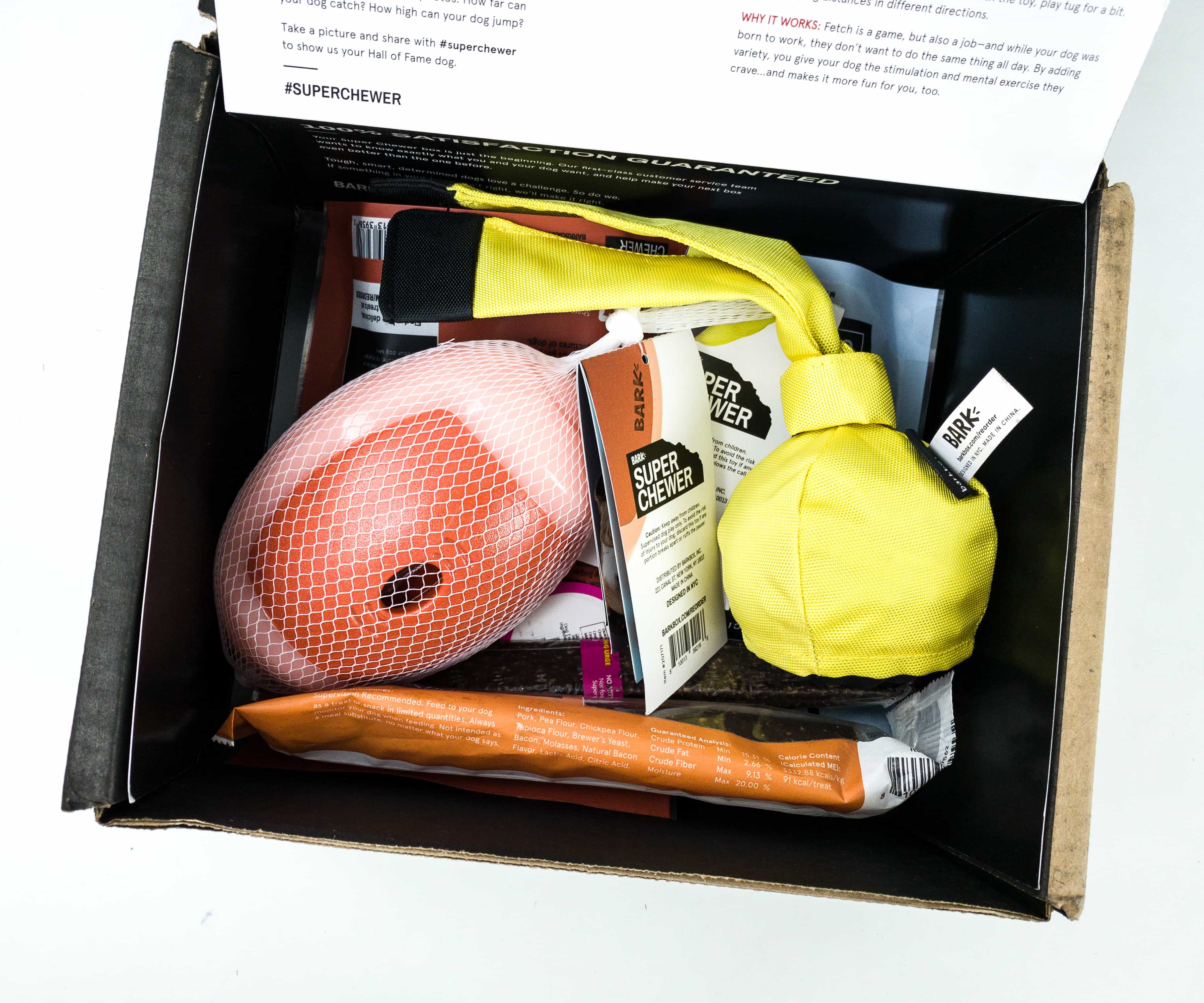 Aside from the wrapping paper, there are no extra packaging or fillers.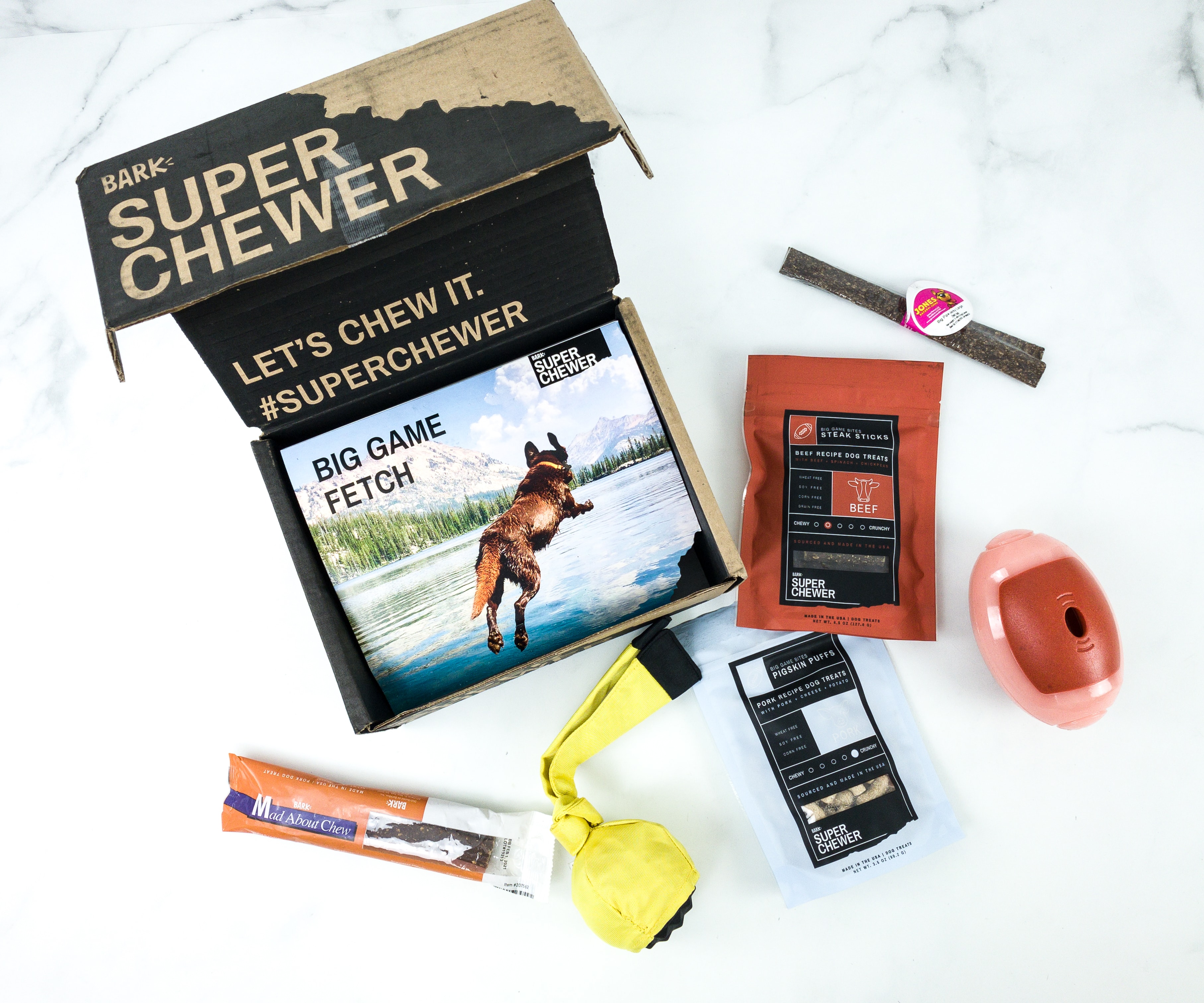 Here are all the items in this month's box!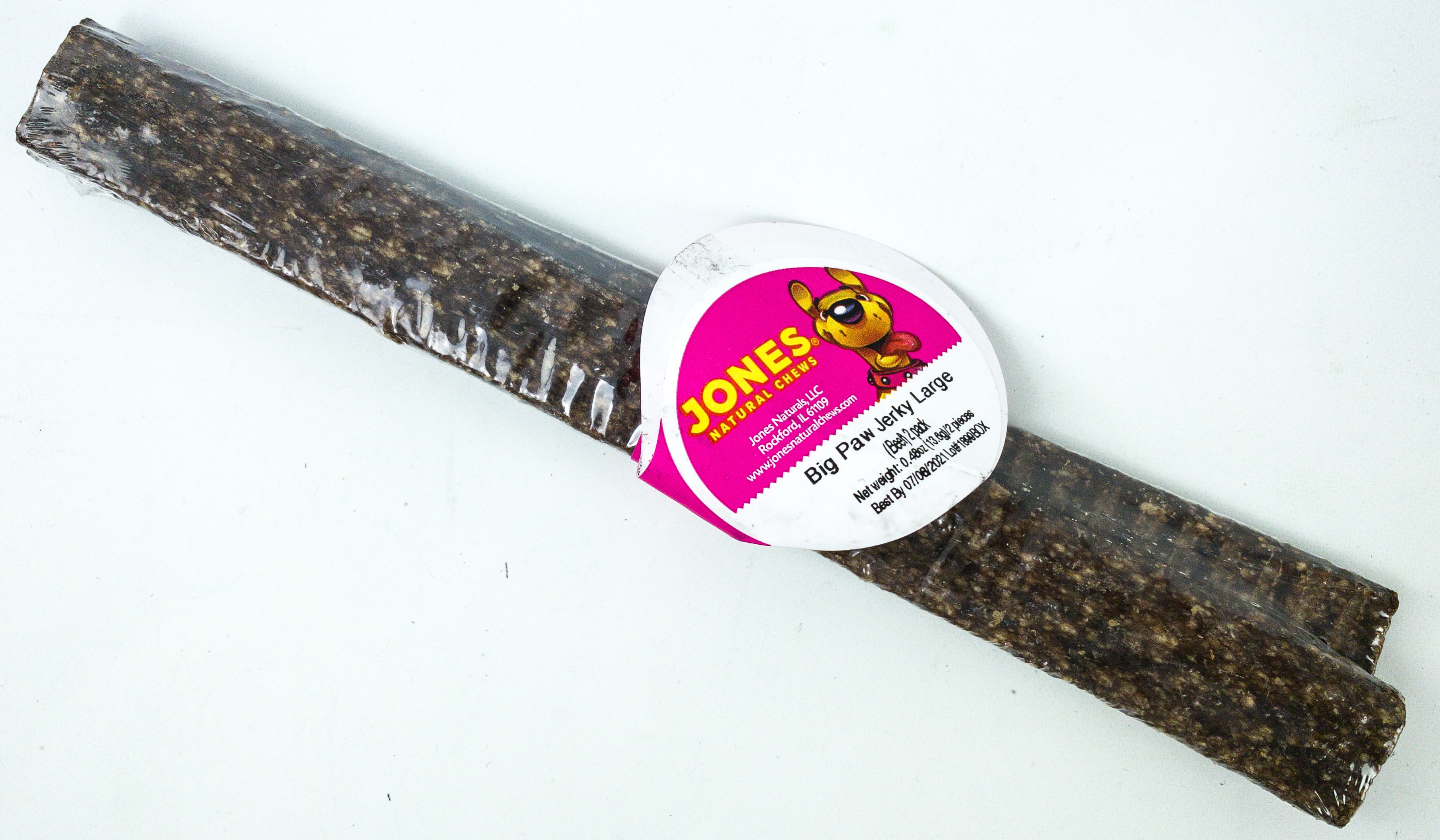 Big Paw Jerky Large. This jerky chew is made of beef meat, rye flour and salt, packed in a collagen casing for you and your dog's convenience.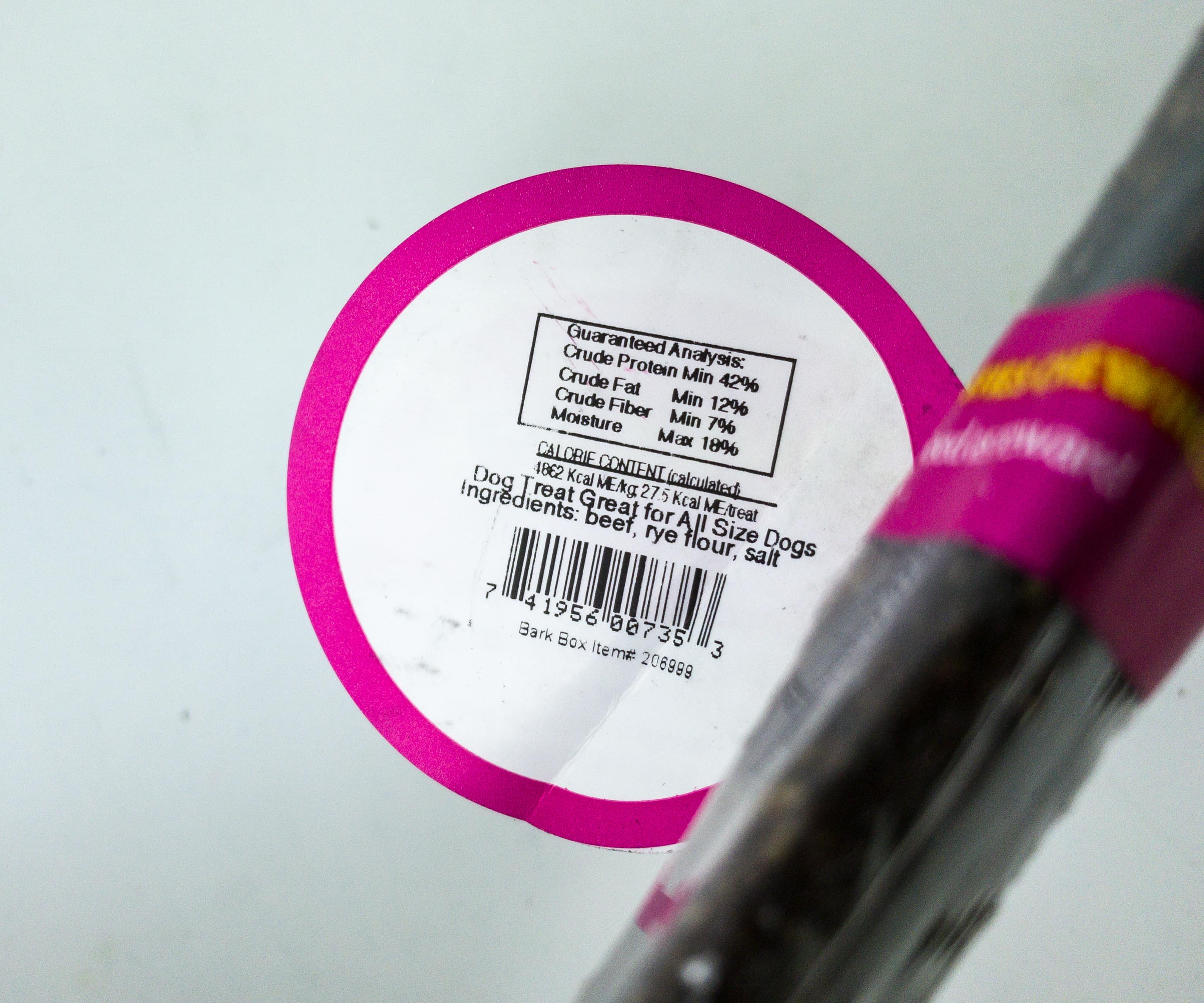 It's a nutritious treat ideal as a reward or as a training snack. You can also give it as is or break it into smaller pieces!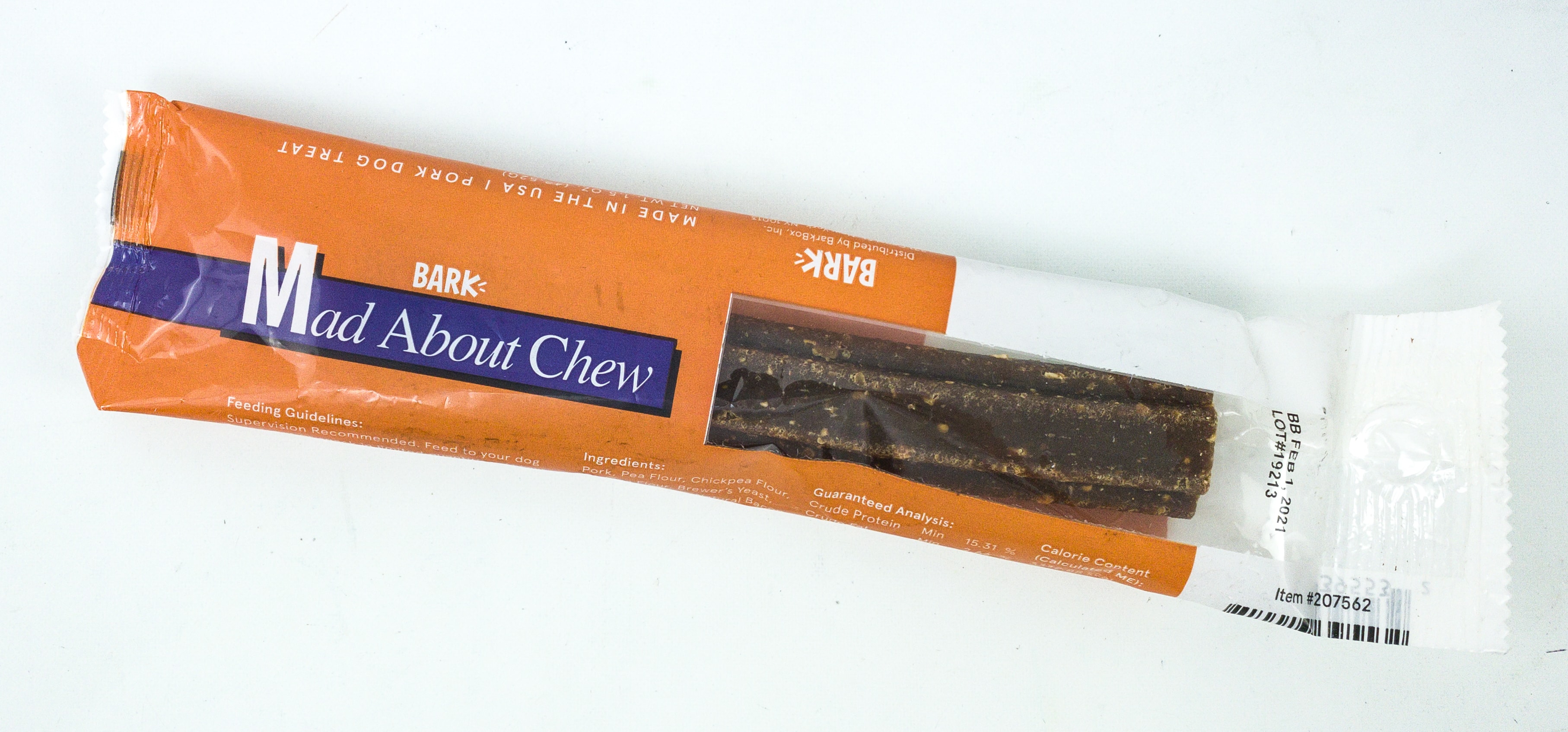 Barkbox Mad About Chew Dog Treat. Here's another delicious chew, and this time it's made with all-natural, gluten-free ingredients including pork, pea flour, bacon, and molasses.
This stick is also filled with protein and fiber that are good for your dog's health. It also makes a great training reward treat!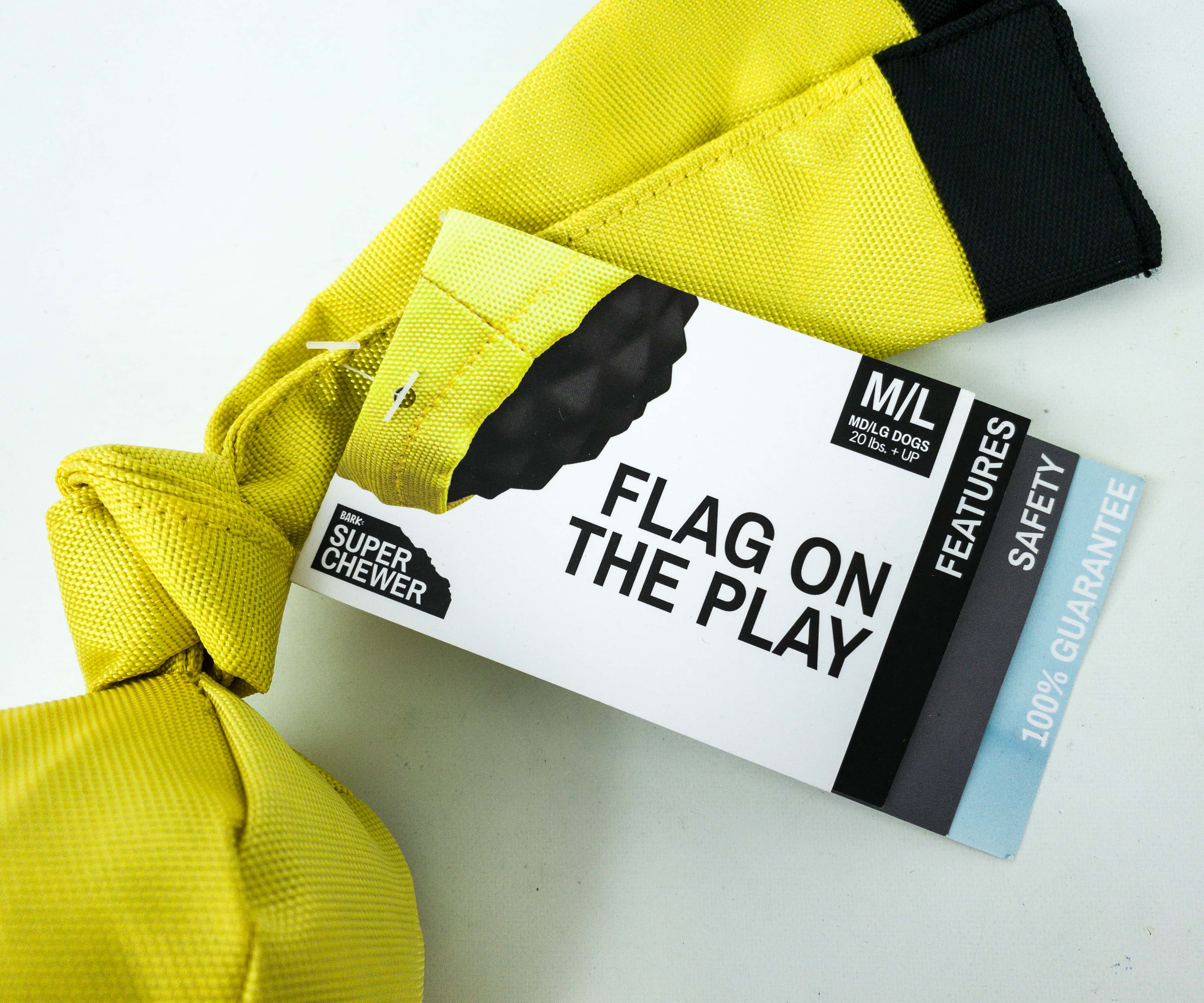 Flag On The Play Dog Chews. Made from natural rubber and ballistic nylon, this cute chewer toy is designed for medium to large dogs.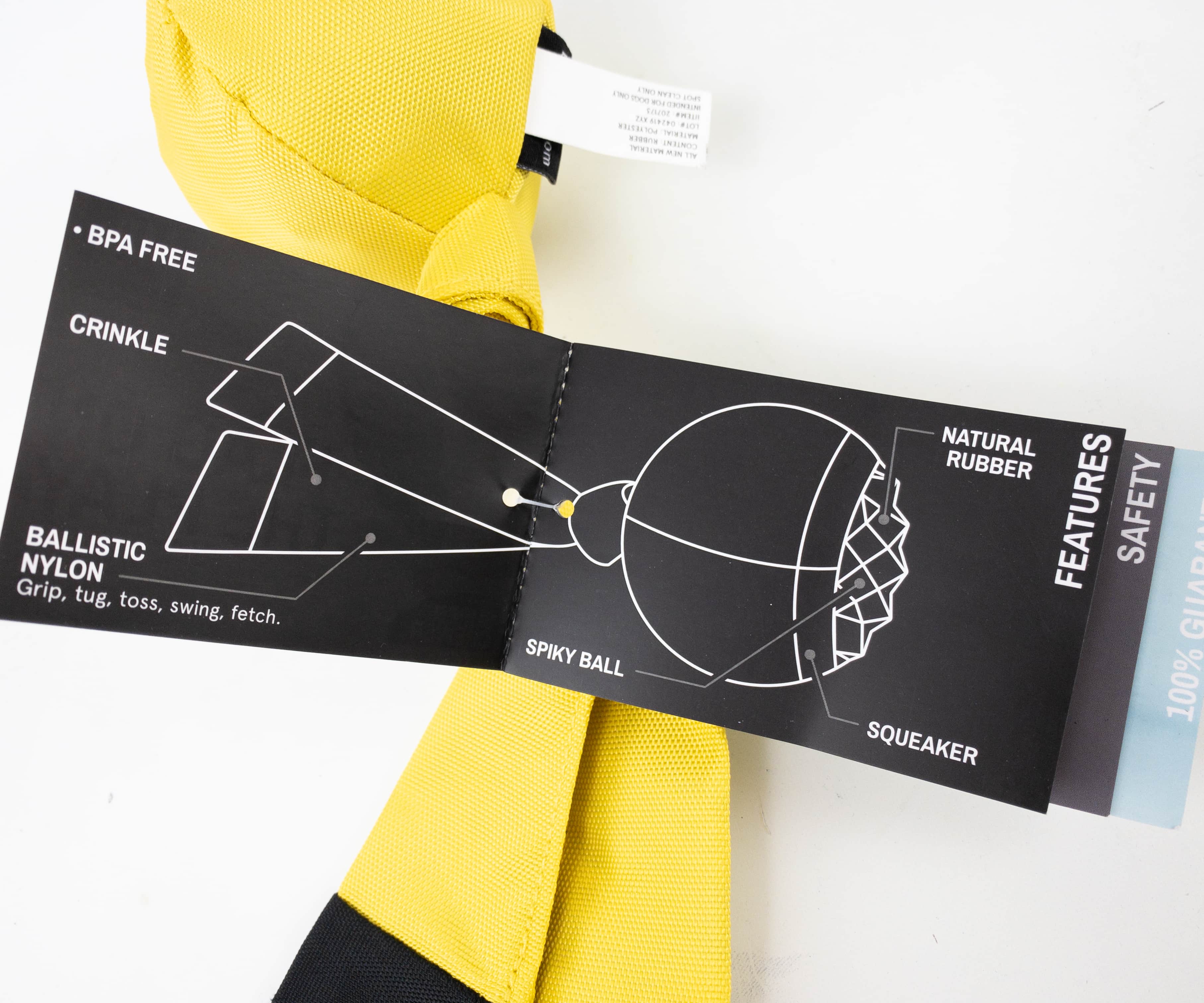 It even has squeaker and crinkles inside, making the toy more exciting and enticing.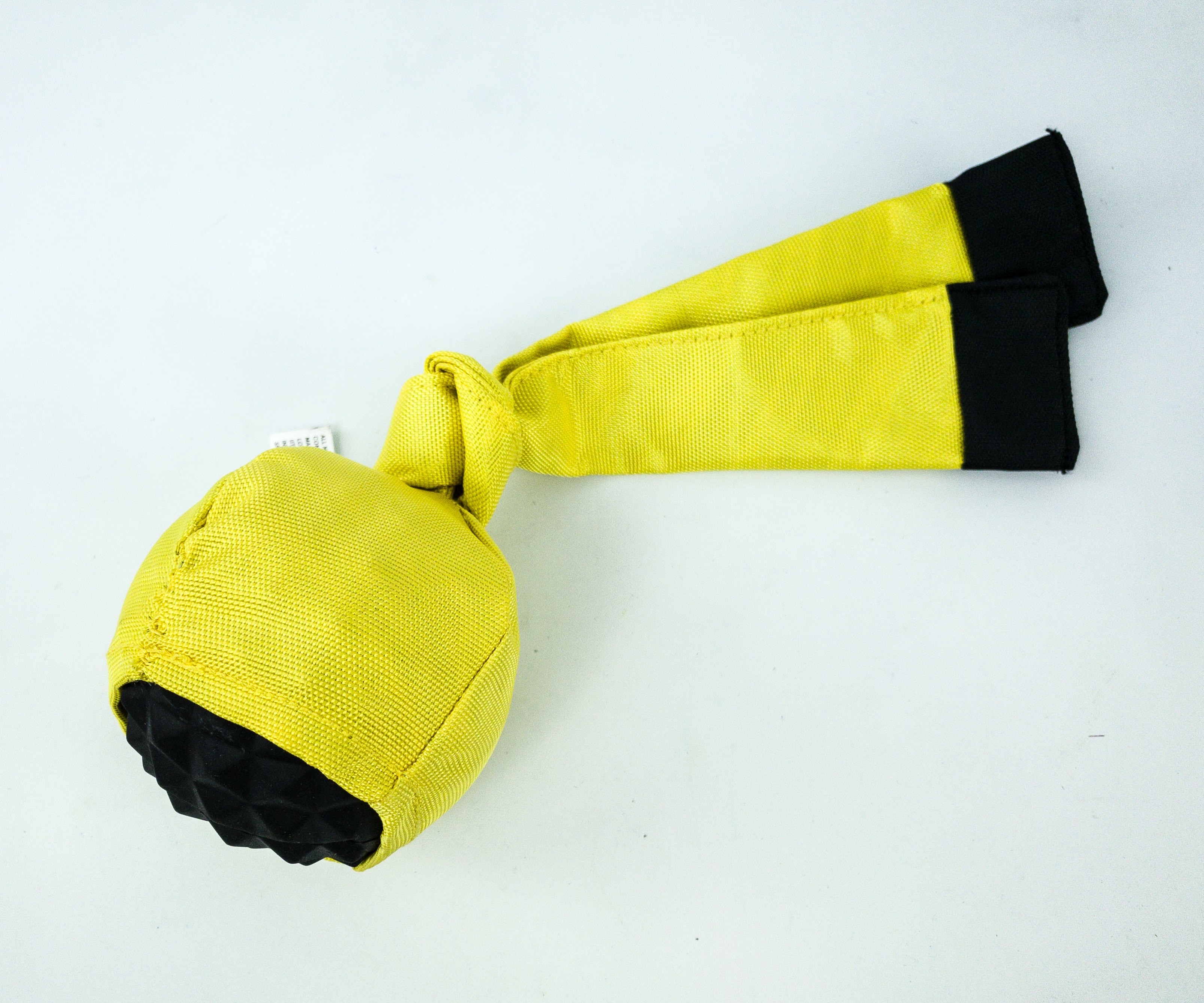 The nylon straps make them easy to hold, especially when we're playing fetch or tug of war. The toy also reminds us of Pikachu because of the shape and the colors!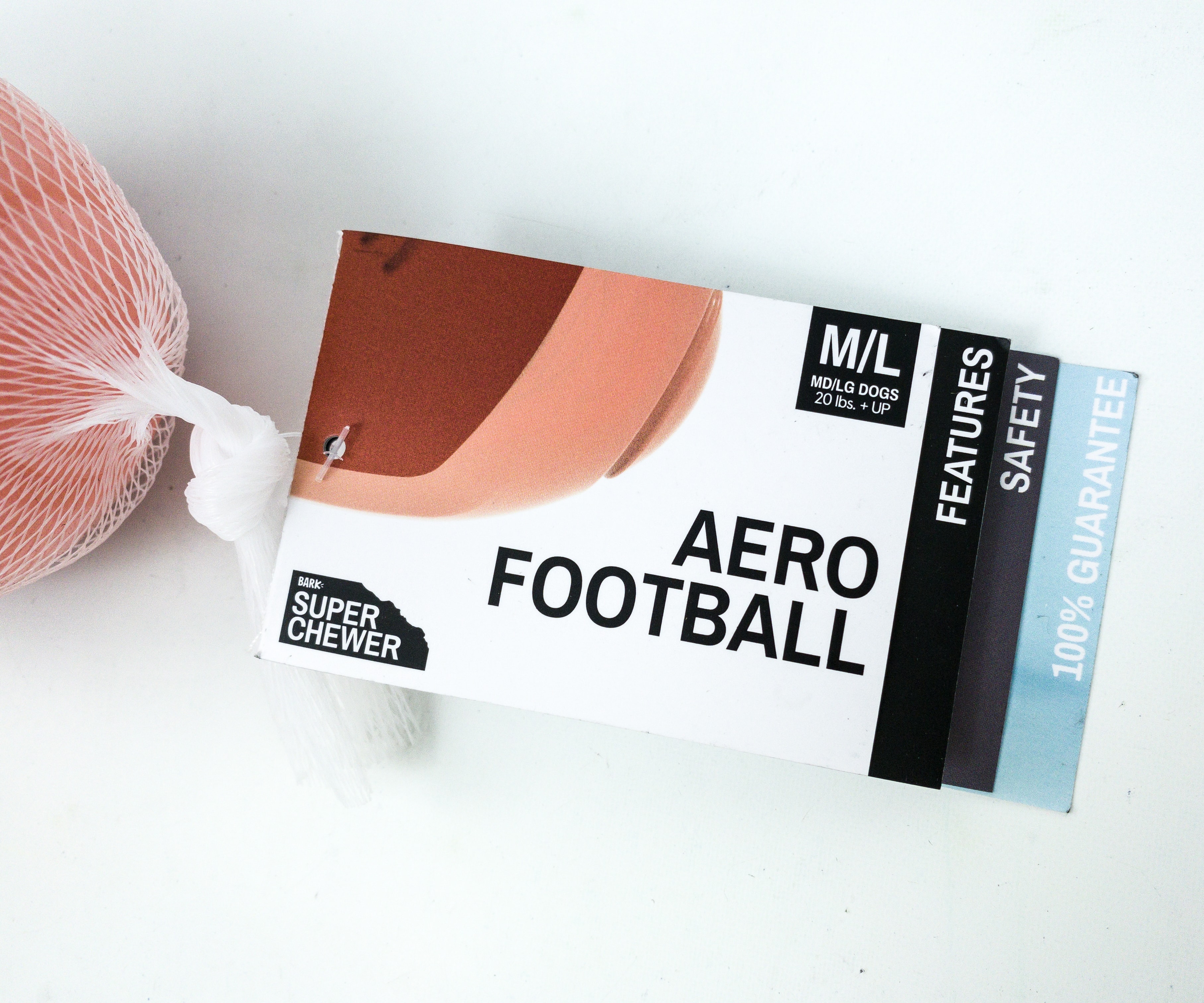 Aero Football Dog Chews. It's a football-themed plush toy made from foam and a tough rubber layer with built-in whoosh whistle.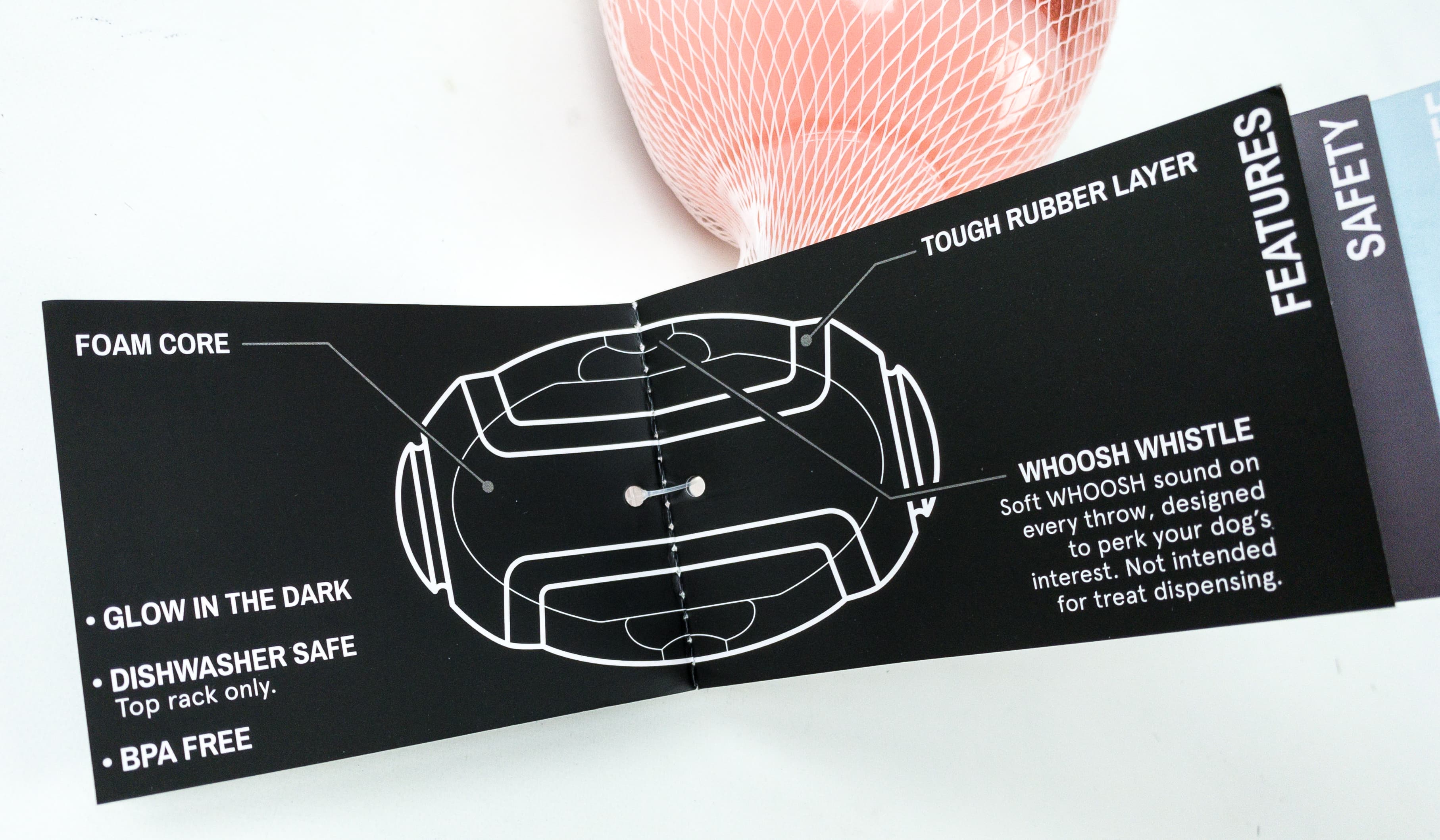 This ball produces a soft whoosh sound on every throw, making it also the ideal toy to use for a game of fetch.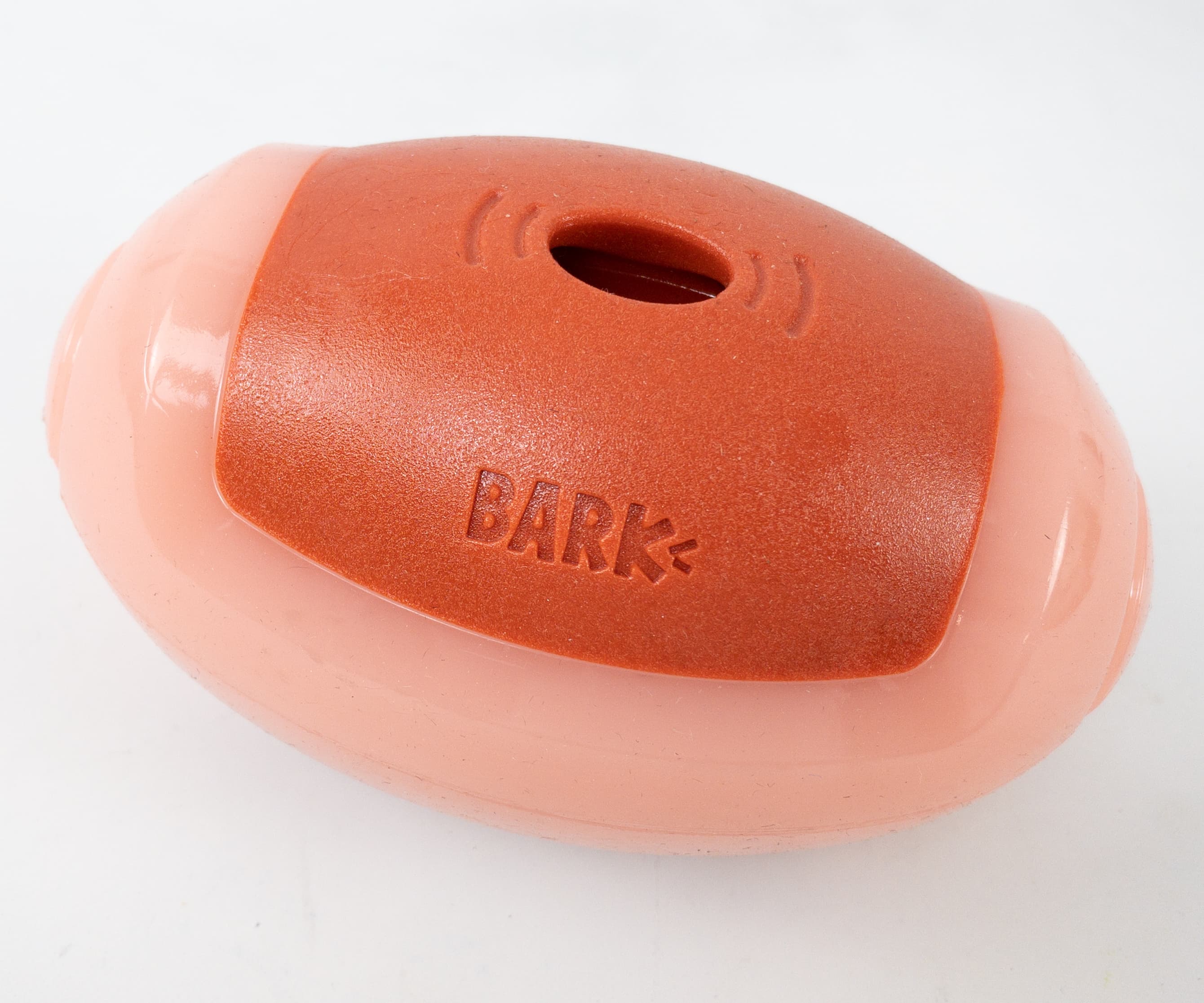 This toy is BPA-free, dishwasher safe, and glow in the dark as well!
Super Chewer Steak Sticks Dog Treats. More snacks for our dogs! These are USA-made treats with wholesome ingredients such as beef, spinach, and chickpeas.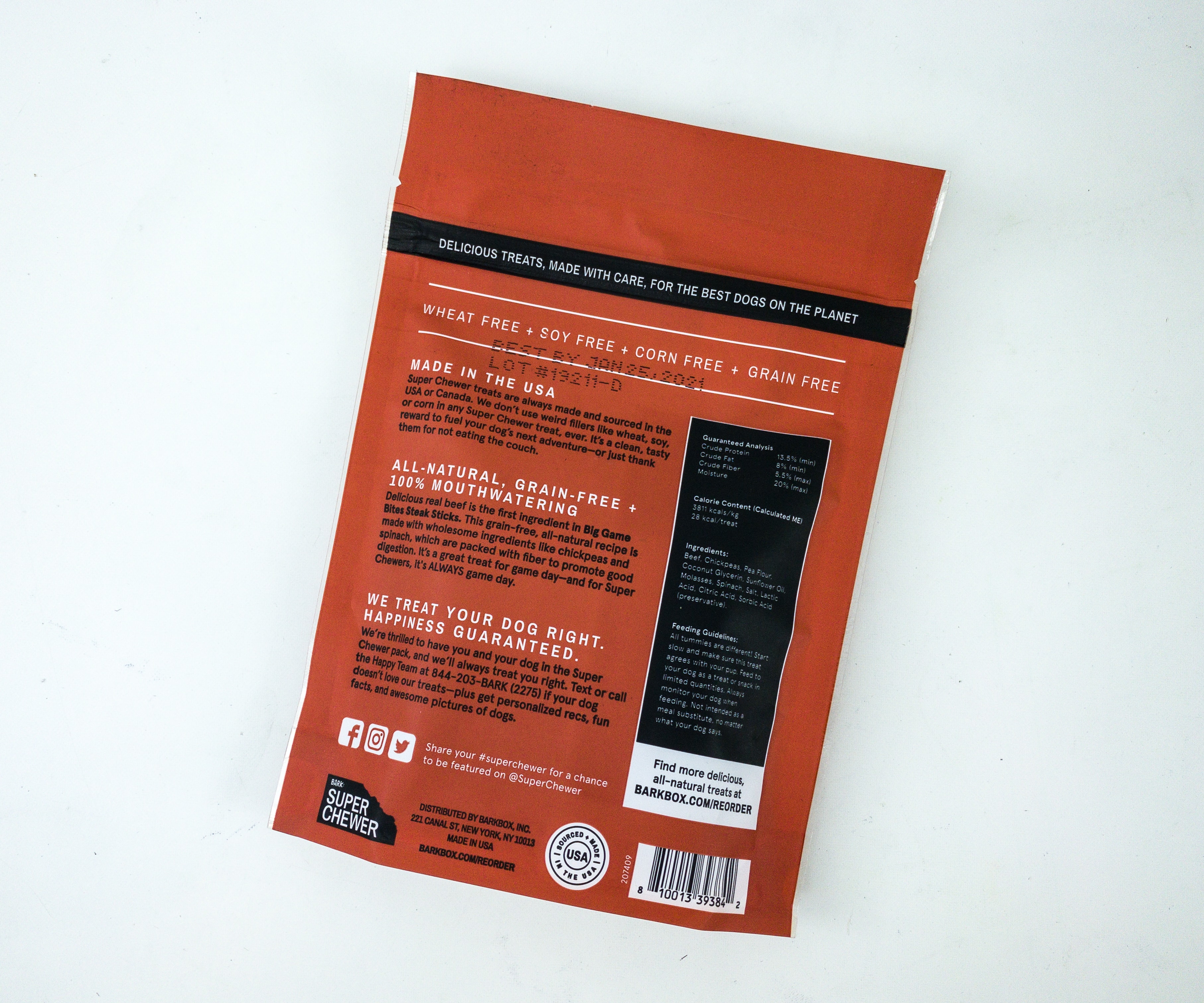 They're free from wheat, soy, corn, grain, and other ingredients which might be harmful to your dogs. The treats also come in resealable packaging.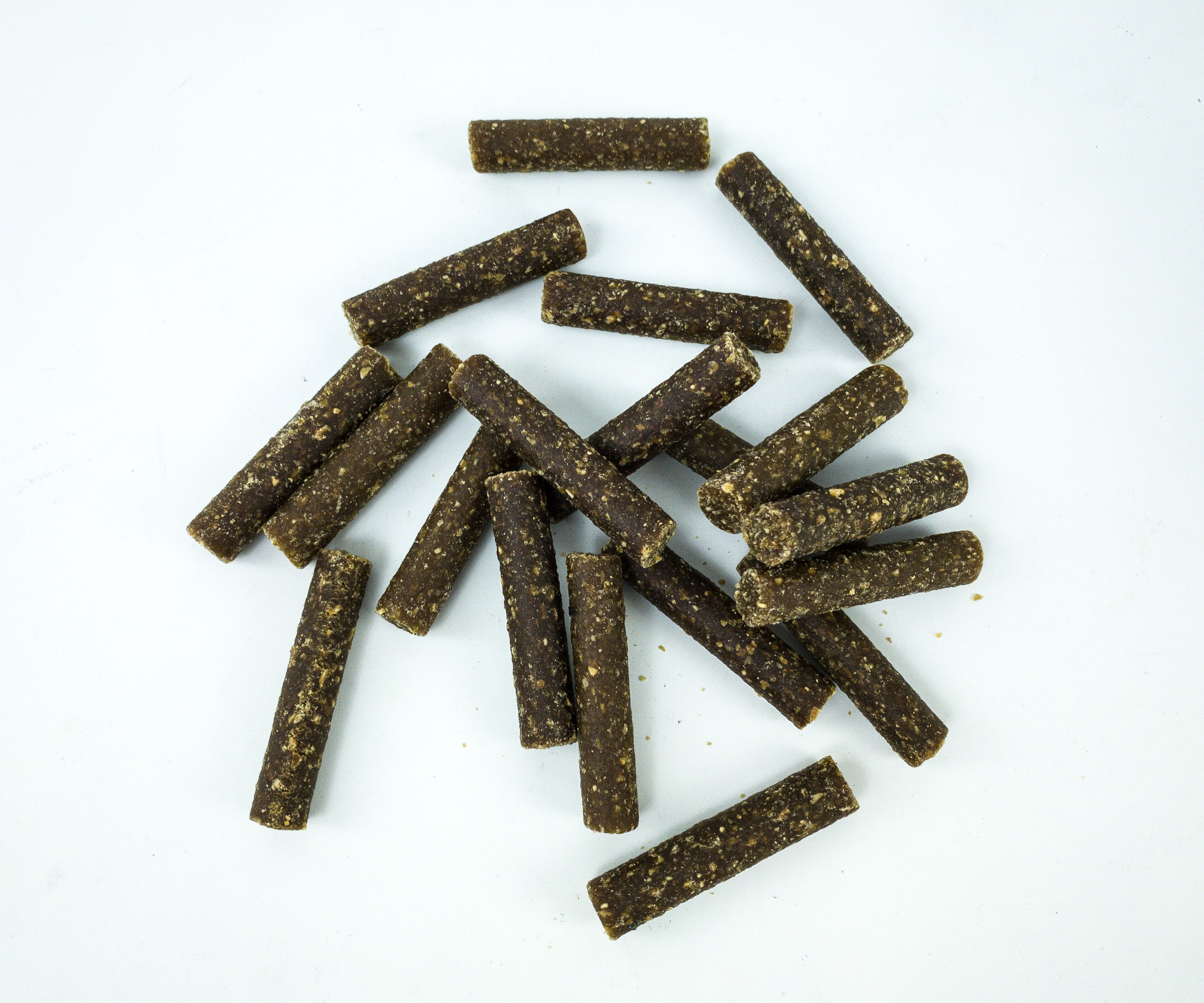 Each stick is moist and chewy. They're low in fat but high in nutrients and minerals your dogs need!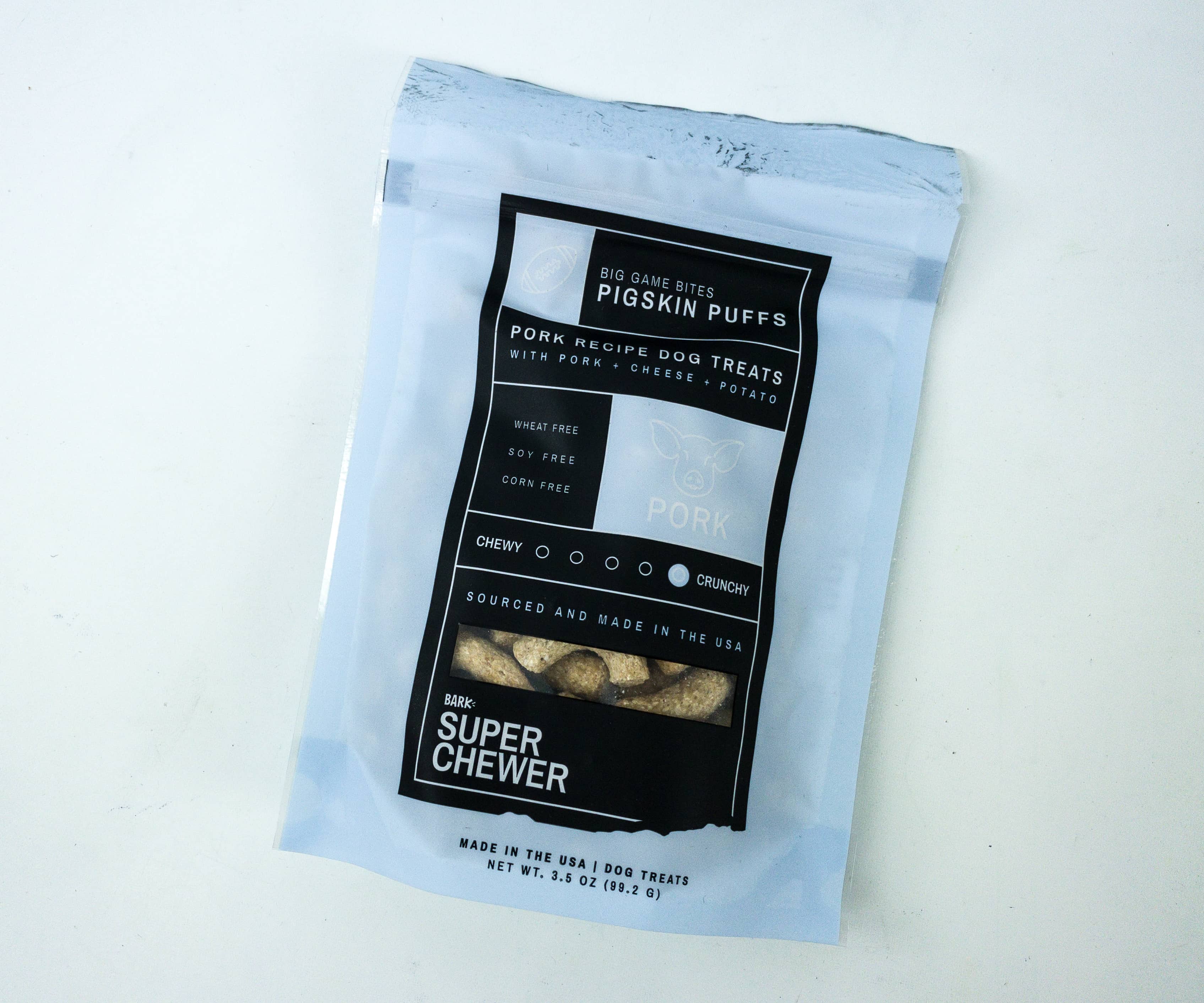 Super Chewer Pigskin Puffs Dog Treats. The second bag of treats is also made from the USA. The pork, cheese, and potato combination sounds really tasty!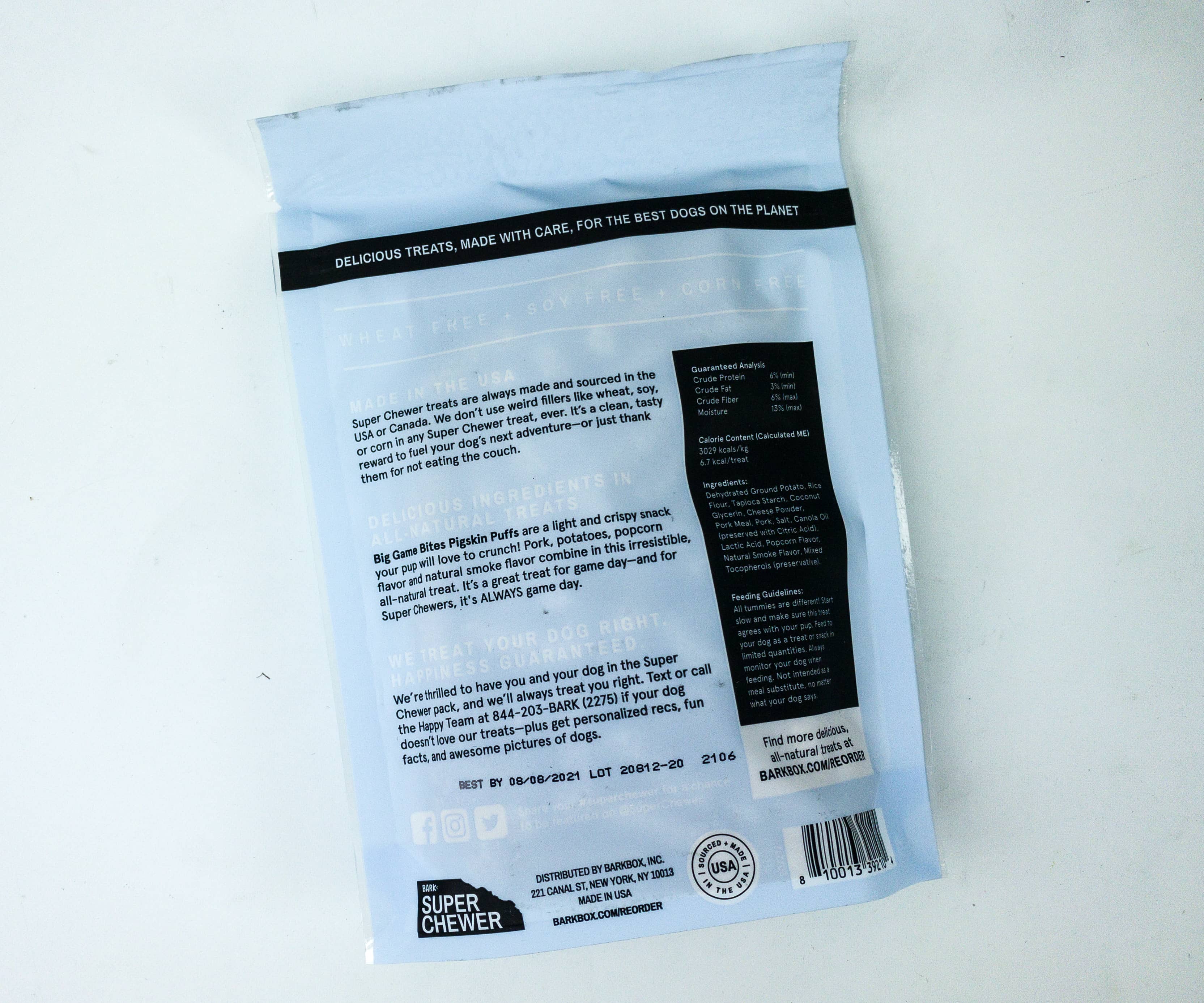 This treat is also wheat, soy, and grain-free.
These snacks look like puffs because of their shape and texture. They're crunchy as well.
Just as expected, we got a bunch of amazing toys and yummy treats from this month's Super Chewer Box! They always do a good job of curating toys that can withstand even the toughest bites. They also make sure that the treats are healthy and enjoyable. Aside from the treat bags, they even included chew sticks. Overall, this box brings so much fun in our dog's everyday routine and that makes us humans happy as well!
What do you think of this month's Super Chewer Box?