Snack Crate is a monthly subscription that provides the most interesting snacks and features new and exciting places from around the globe. They offer three sizes of the box: the $14 mini with 5 snacks, the $26 original box with 10-12 snacks, and the $49 premium box with 18-20 snacks.
DEAL: Save up to $14 on your first box. USE THIS LINK to get the deal. You'll save $2 on the mini, $6 on the regular box, and $14 on the premium box!
There's a card on top of the snacks.
When you sign up, your first box will be from a country of your choice. You have the option of adding a drink for $6, which I think is a pretty pricey option, and I passed.
All the treats are covered by a printed paper sealed with a sticker.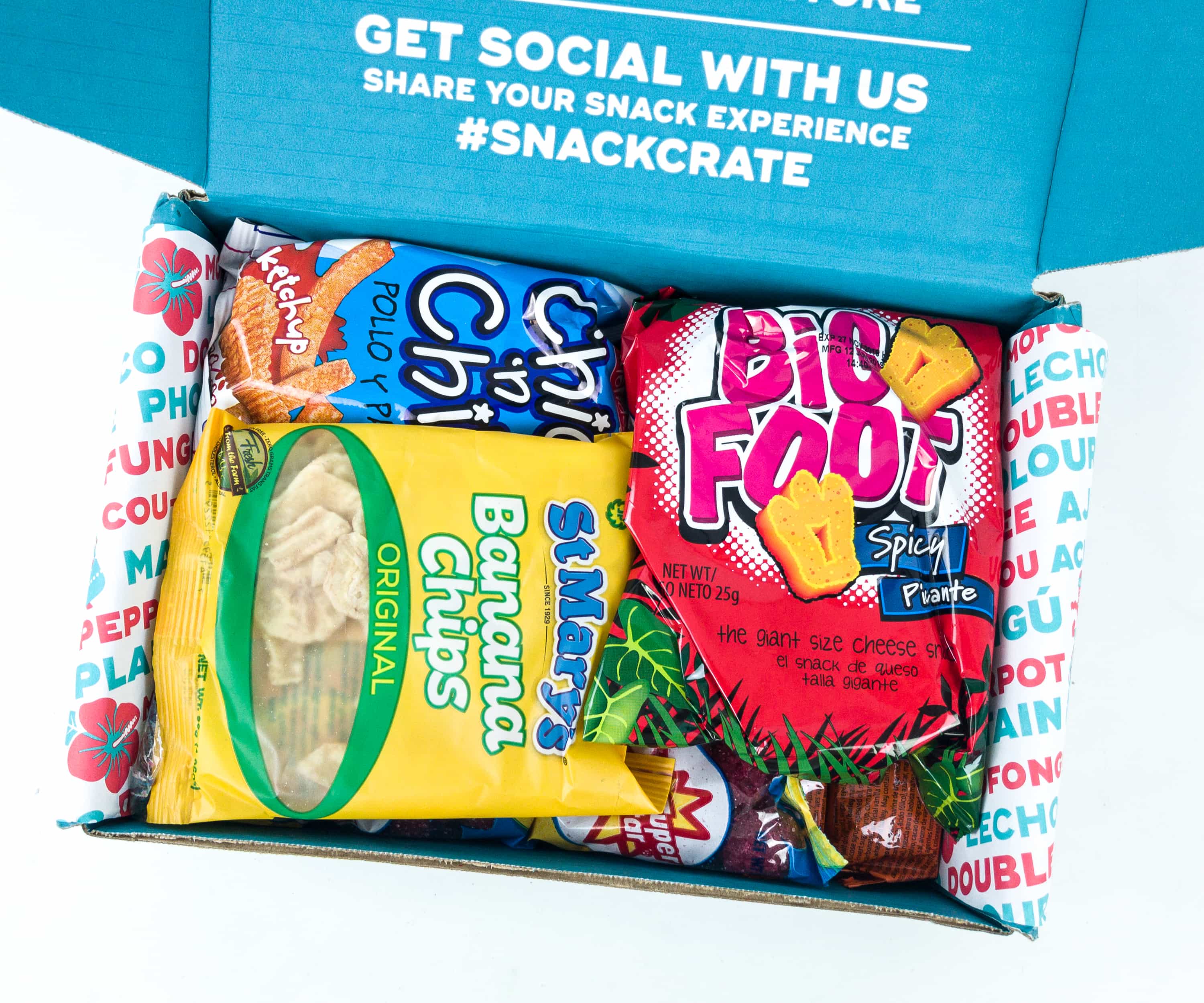 As usual, the box is filled to the brim. The bigger snacks are normally placed on top.
The box includes a promotional card.
According to the back of the card, you can upgrade your box to cold pack shipping to avoid the melting and softening of some snacks during transit.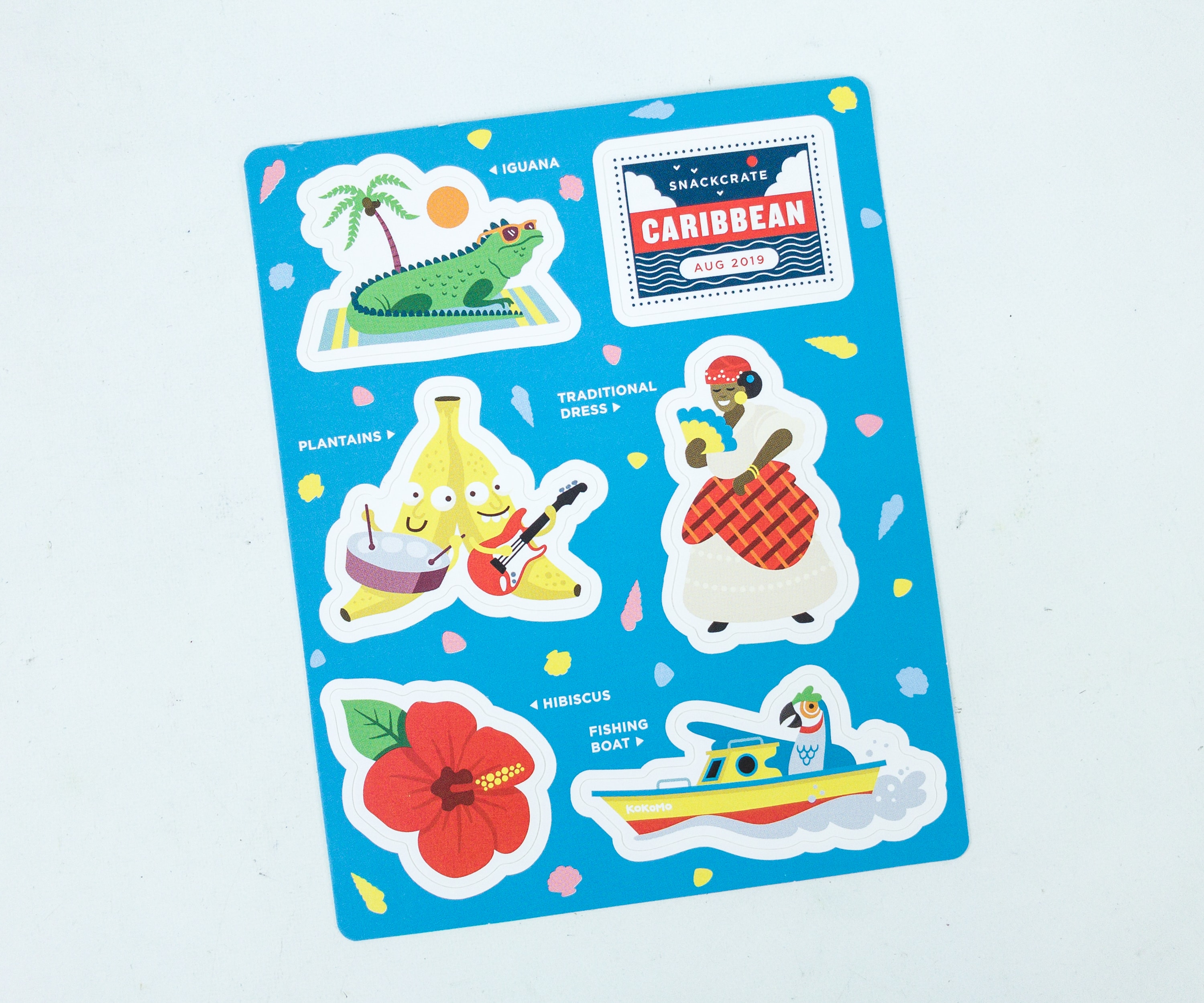 There are also cute stickers which are related to the featured country.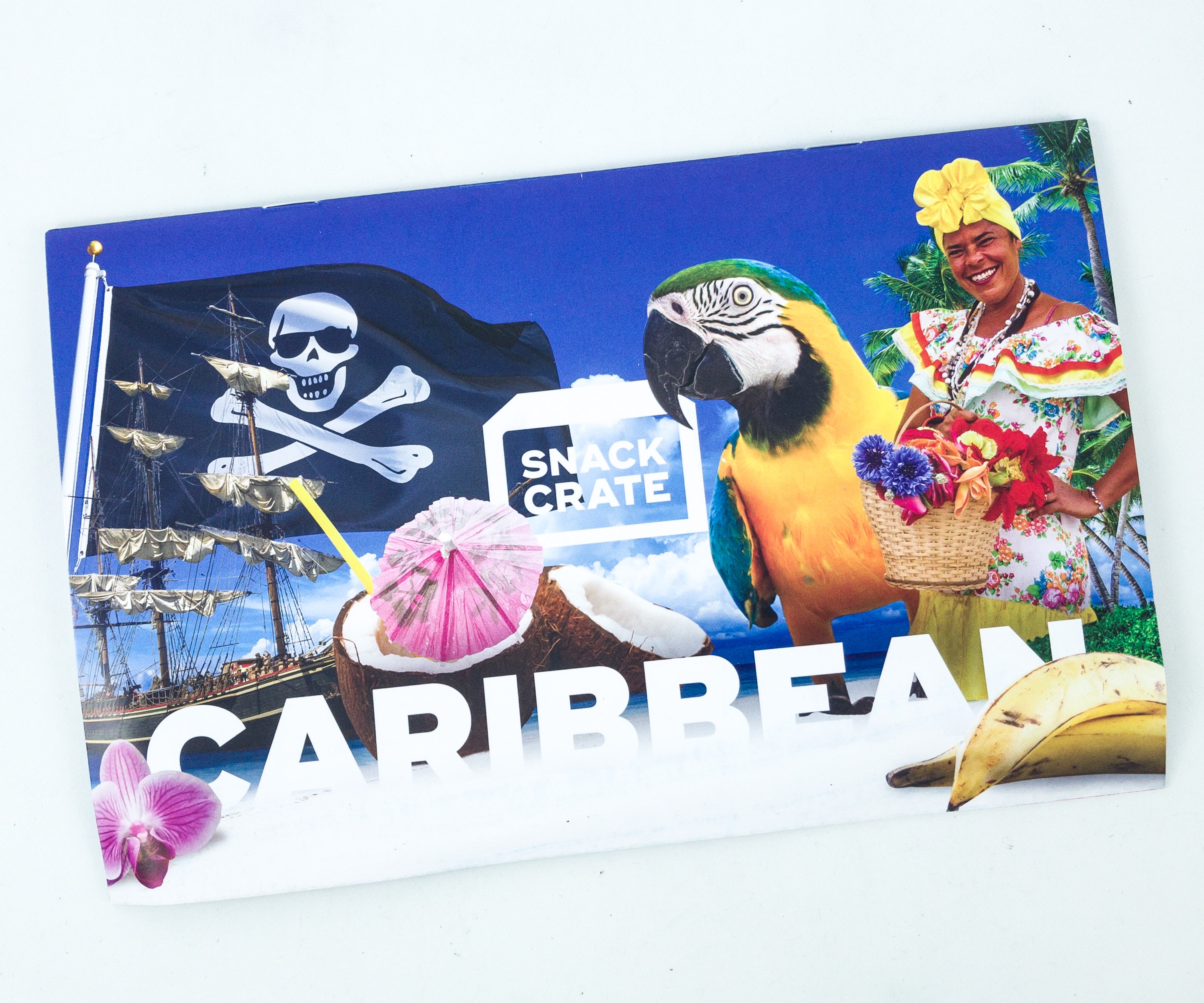 For August 2019, we got snacks from the Caribbean!
At the back of the booklet, there is a beautiful countryside scenery with #SNACKCARIB.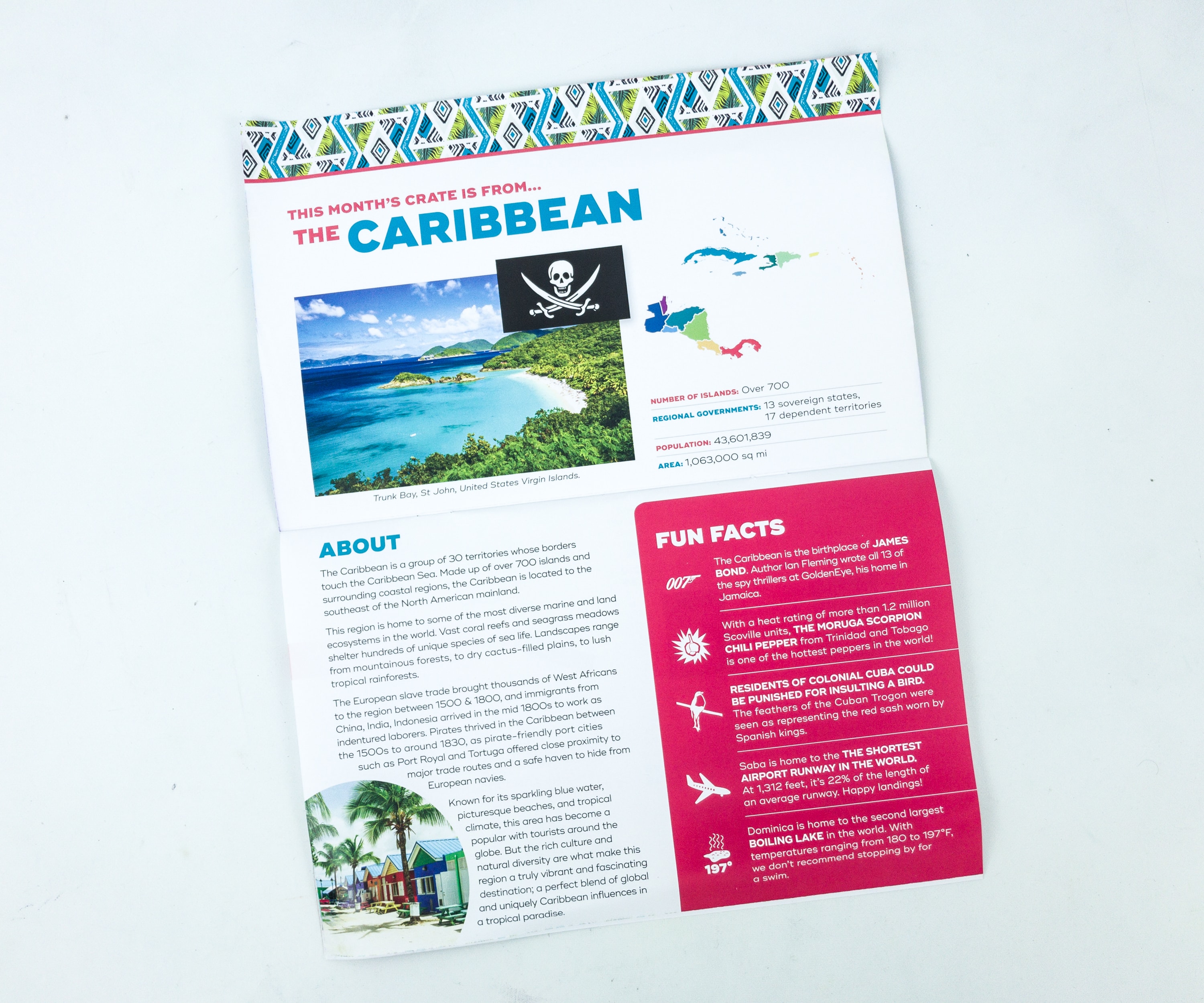 The booklet also provided us with some fun facts and trivia about the Caribbean.
It also lists all the snack items inside the box, which are grouped into different box levels: Mini, Original, and Premium.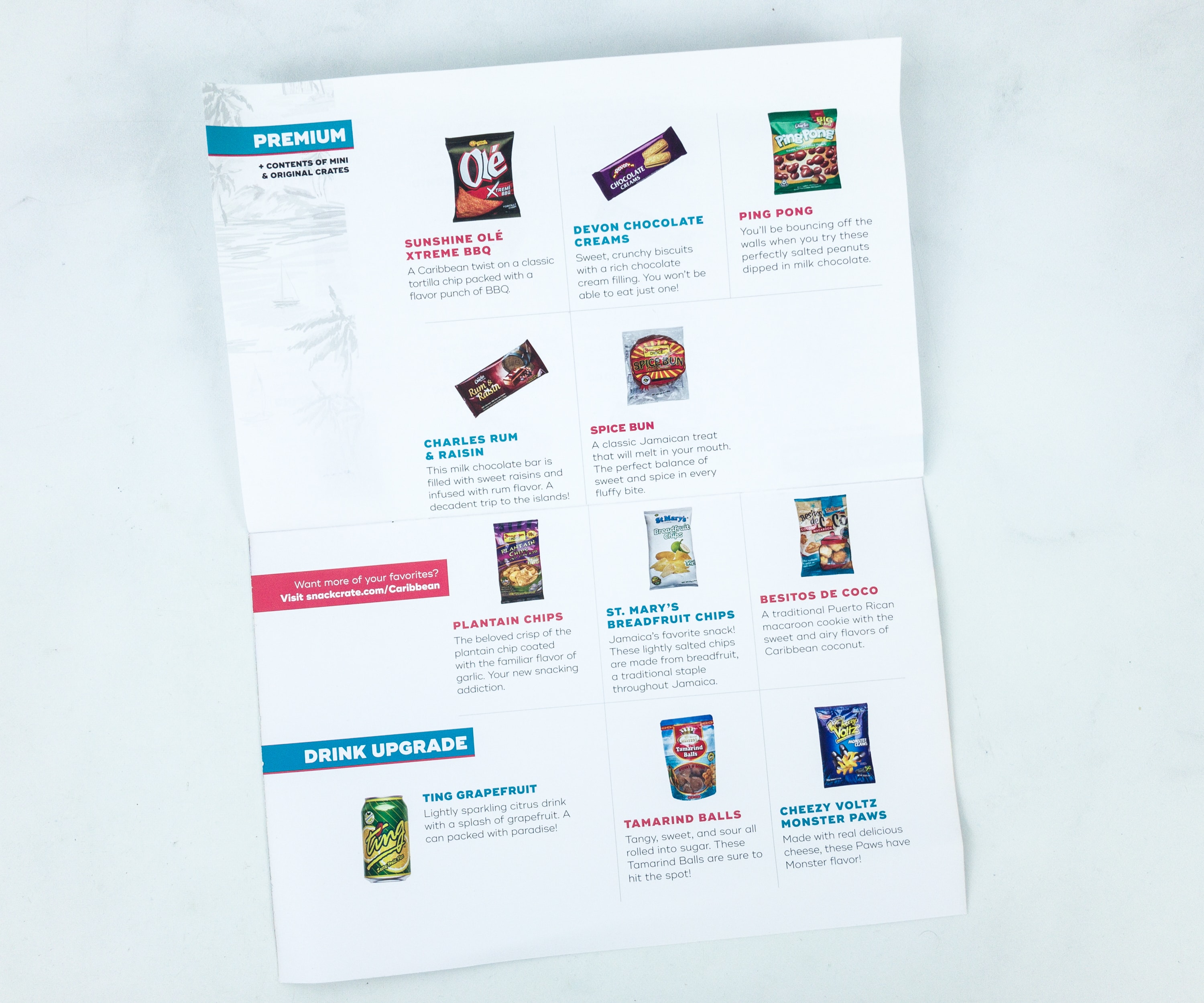 Aside from Premium, you'll also see the drink upgrade!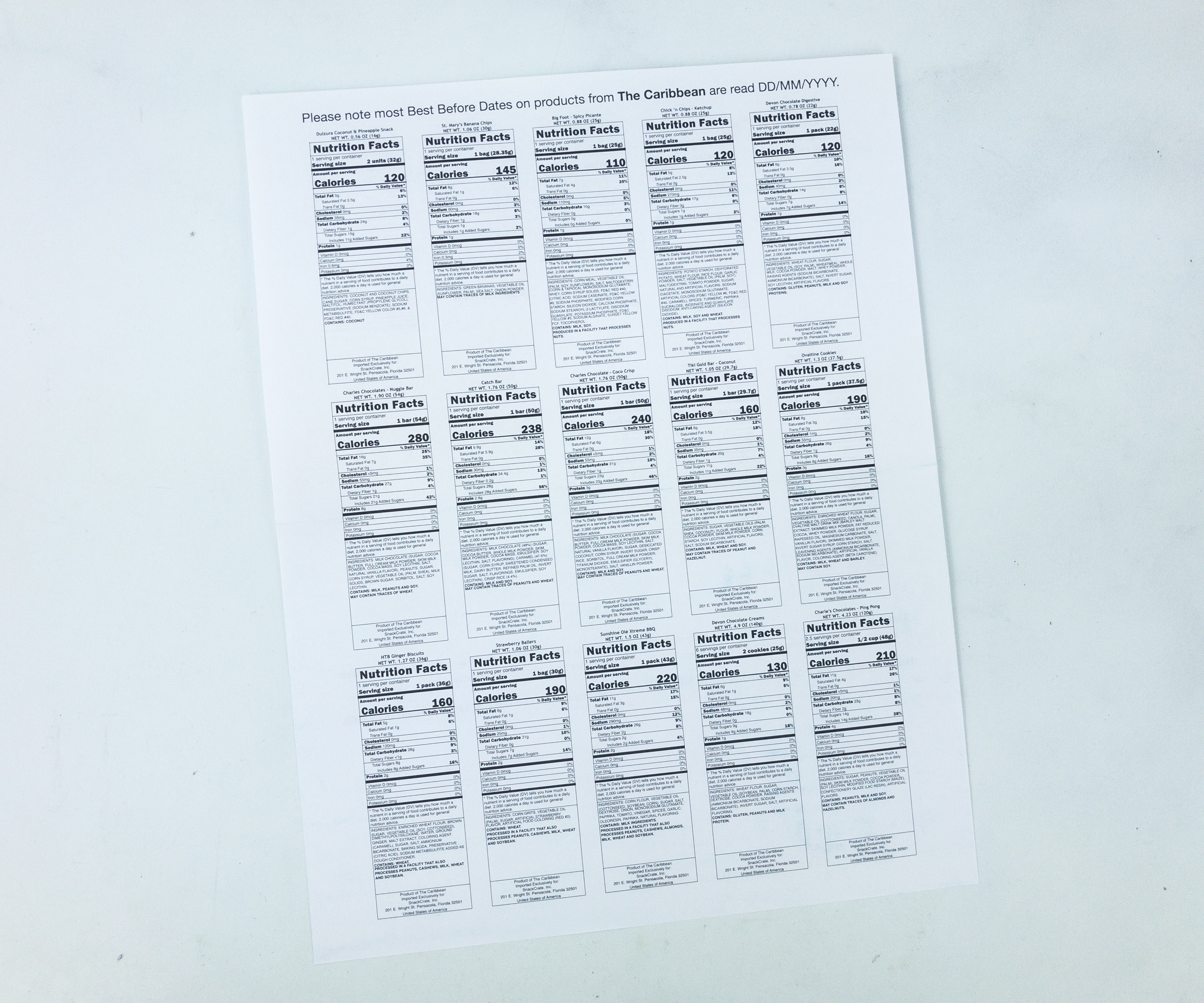 All the nutritional content of each item is shown on a separate insert.
Everything in this month's box!
St. Mary's Banana Chips. Banana chips!!! We've tasted a lot of them, and this is definitely one of the best. We especially love the crunchiness, it's so satisfying. These chips were also sweet, but not too much!
Holiday Chick N' Chips. It's a corn-based snack that boasts of a yummy tomato ketchup seasoning. We find this snack enjoyable to munch on because they're so light and crunchy, not to mention flavorful. There are stick-shaped pieces, as well as drumstick-shaped ones.
Holiday Big Foot Spicy Picante. Aptly named as Big Foot, this bag contains foot-shaped puffed snacks covered with scrumptious cheesy powder and spicy picante flavor. It's pretty spicy, so make sure you eat it and have your ice cold soft drinks on your side!
Devon Chocolate Digestive. Time for sweets! We got a crunchy wheatmeal biscuit covered with creamy chocolate, and it's just as tasty as we expected. It's great as a dessert snack and even as an on-the-go treat!

Ovaltine Cookies. Ovaltine is an old favorite, so we're glad to see an Ovaltine snack in the box! We got tasty and crunchy cookies that pair well with hot beverages. They're quite filling as well. We even got two packs so we can share!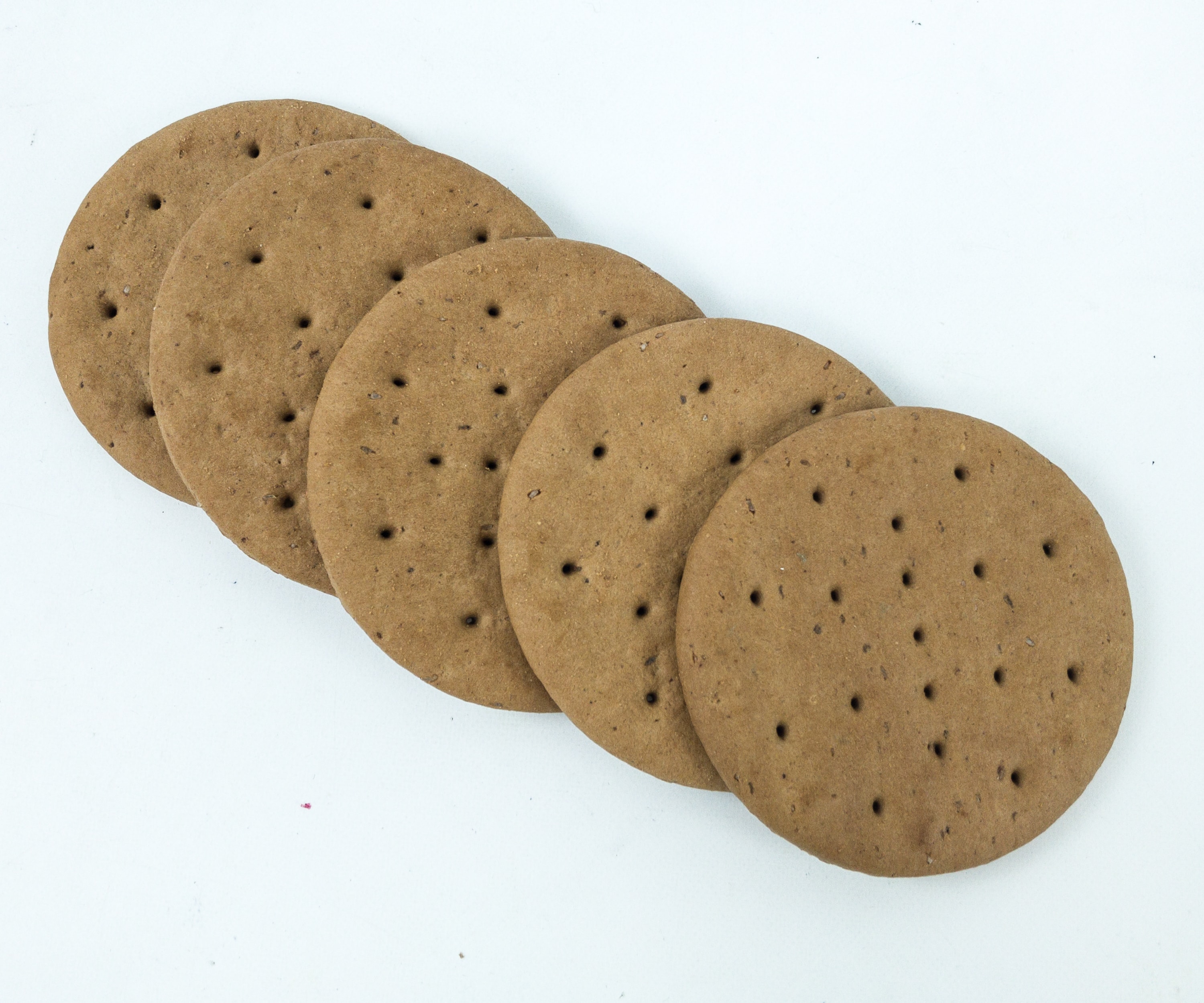 HTB Ginger Biscuits. We got another pack biscuit in our box, and this time it boasts of the warmth and spiciness of ginger. Each pack contains 5 ginger cookies.
Strawberry Ballers. It's a ball-shaped corn snack infused with strawberry flavor. Every bite has that well-balanced tart and sweet flavors. Definitely a hit with the kids!
Tiki Gold Coconut. Ideal as an on-the-go treat, this bar contains layers of wafers with chewy coconut fillings. It's also coated with rich chocolate. I love the textures from the various ingredients! It easily fulfilled my sweet tooth cravings as well!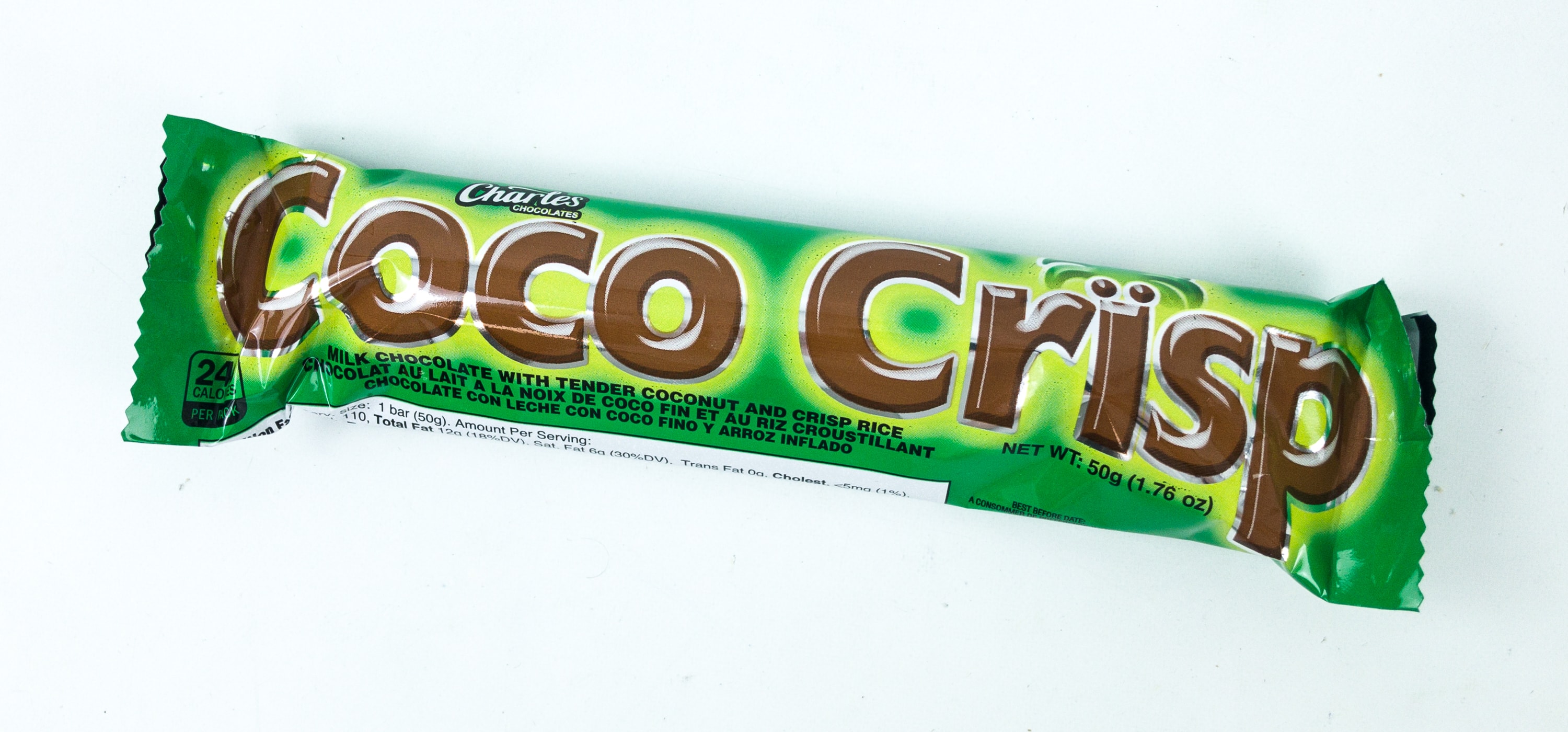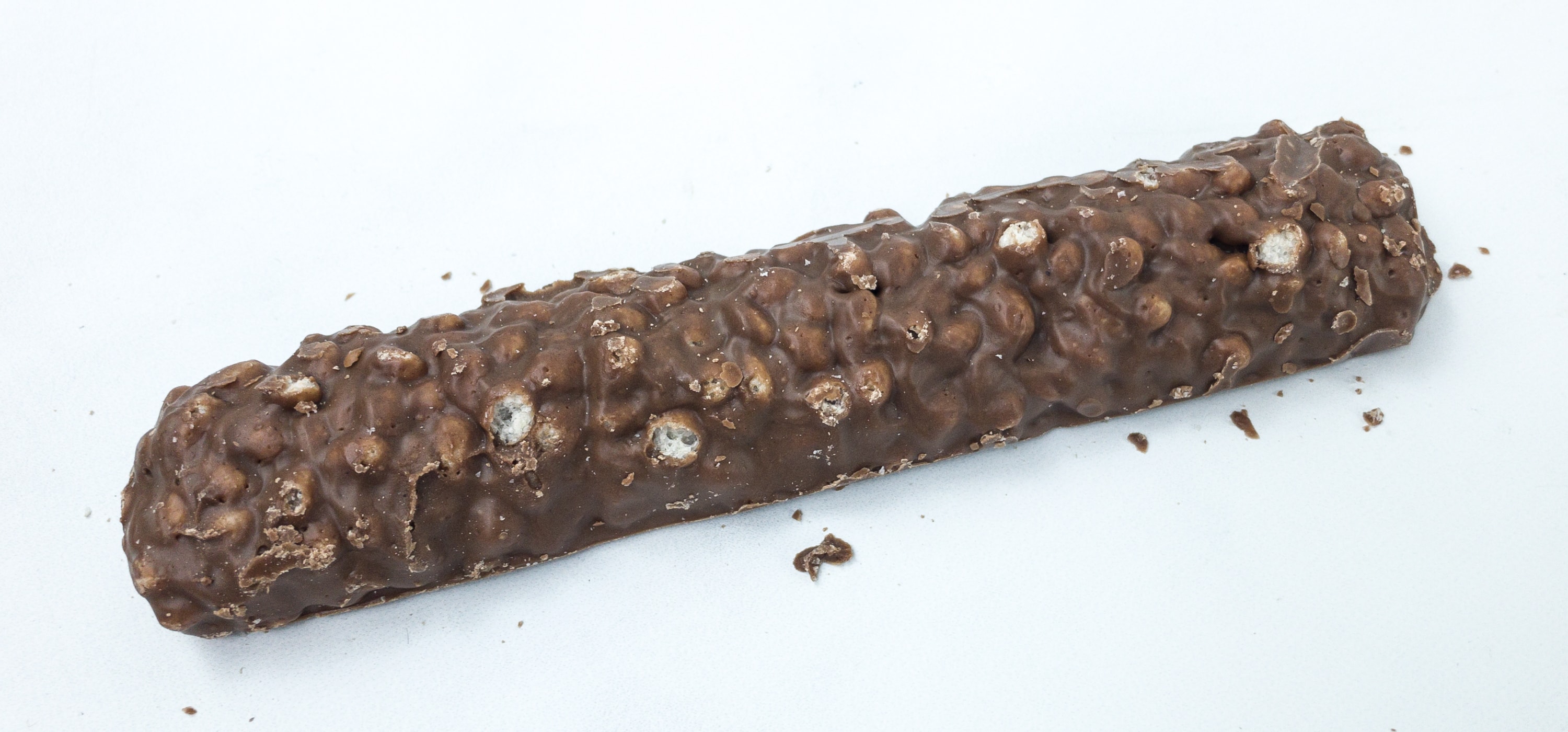 Coco Crisp. Here's another snack bar, and this time it's made with tender coconut and rice crisps. It features a crispy texture outside but it's soft and chewy inside!  The chocolate coating is rich and creamy as well!
Catch. Chocolate snack bars must be a favorite even in the Carribean! Here's yet another chocolate-coated snack,  filled with crispy rice and soft caramel filling. The chocolate is quite creamy. Overall, the bar is sweet and filling as well.

Nuggle. Here's the fourth chocolate bar in our box, and this is our favorite! It features a rich combination of crunchy peanut, chewy fudge, and creamy caramel, all coated in luscious milk chocolate. We love the satisfying crunch of whole peanuts. It's also quite sweet and addicting, definitely a great pick-me-up any time of the day!
This month's Snack Crate is filled with a lot of chocolate bars and sweets, and all of them tasted really great! Aside from chocolates, they also offered a few treats fit for sharing like the biscuits. What makes this subscription special is the inclusion of snacks that are hard to find in our local stores. This is definitely the ideal subscription for every snacker who wants a great variety of international treats! Our family is looking forward to more unique and yummy goodies in future boxes!
What do you think about this month's Snack Crate?