Smuggler's Bounty is a bi-monthly Star Wars subscription box from Funko and the only official Star Wars subscription box (in the galaxy). Everything inside is 100% exclusive to the box and designed in collaboration with Funko!  Funko also produces the Marvel Collector Corps Box, the DC Comics box Legion of Collectors, and Disney Treasures.
Funko recently ended managing their own subscriptions but has made the past boxes available in their shop with no subscription required. Boxes are $35.
The theme for this month was PODRACING!
The box is almost full and some of the items came with individual packaging.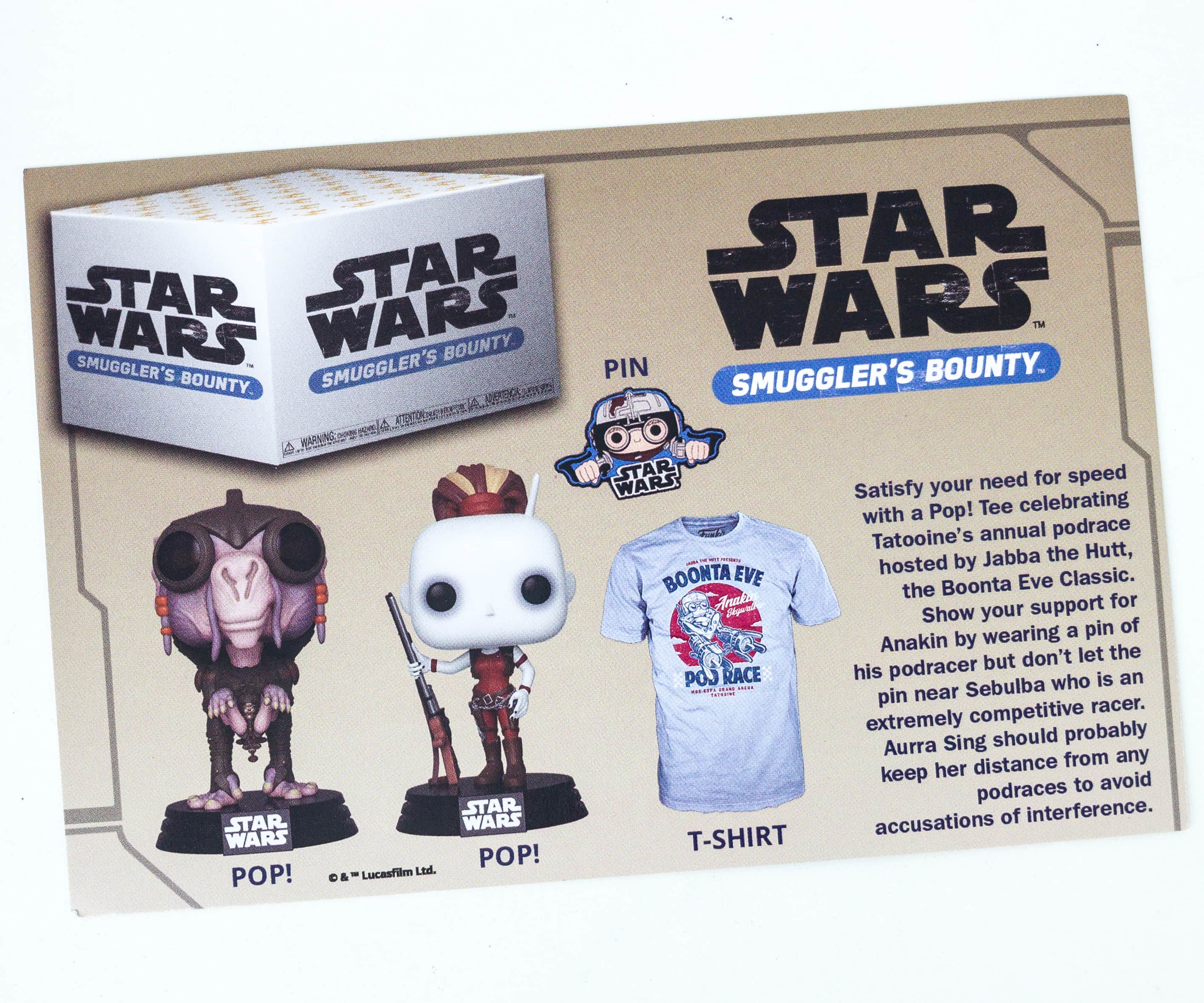 For this box, they finally included an info card.
It also gave us NO hints about the next box!
Everything inside the August 2019 Smuggler's Bounty Star Wars box!
Pin. The pin for this month features Anakin's Podracer! It's a custom-built podracer built by a young and talented Anakin Skywalker, as he was serving as a slave in Tatooine.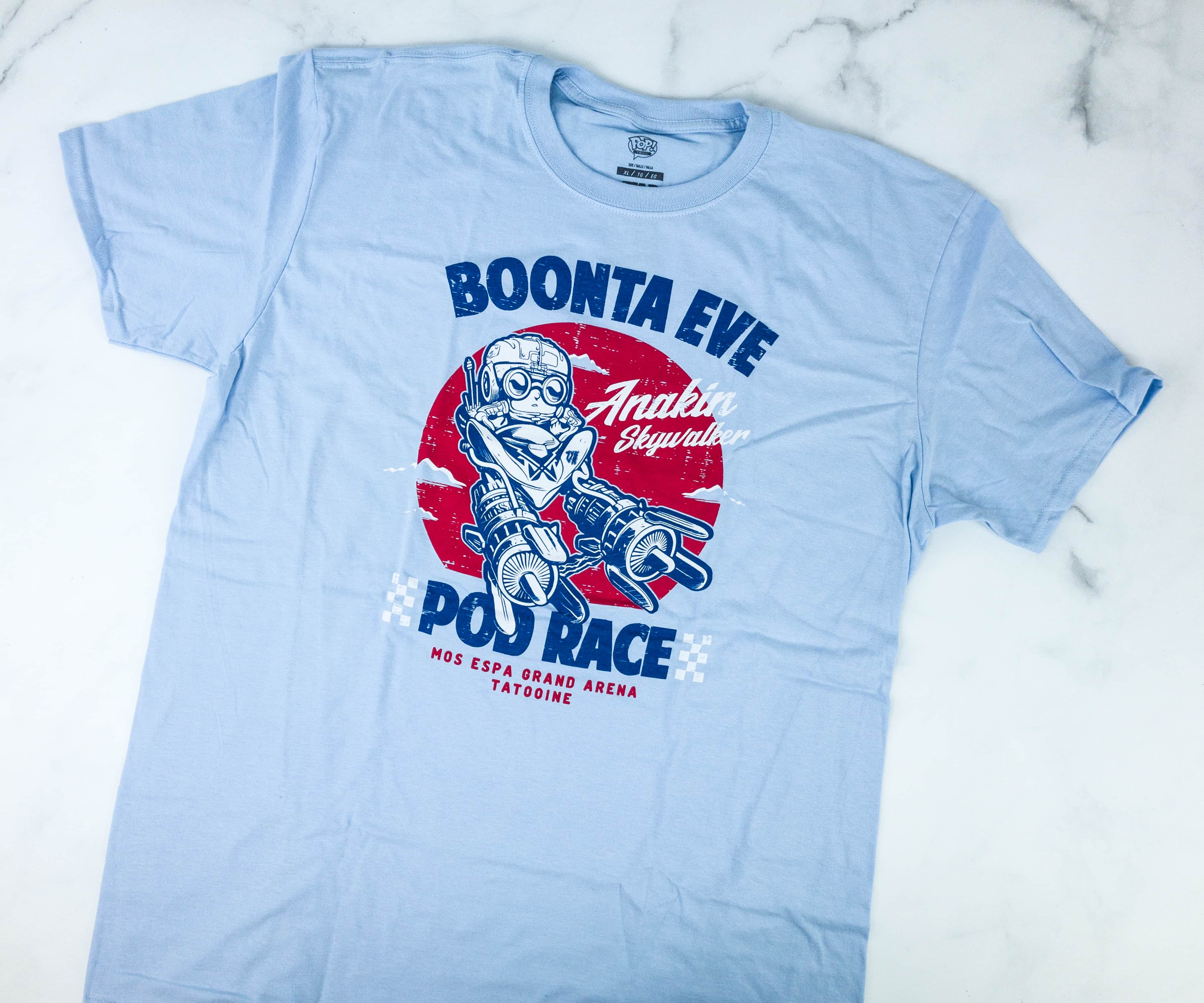 T-Shirt. Another item in the box that pays homage to the young Anakin Skywalker being a Podracer is this light blue shirt!
At a young age, he was able to make his own custom-made Podracer which is really impressive. I like the classic feel on this shirt's design as well! It reminded me of some soft drinks ad!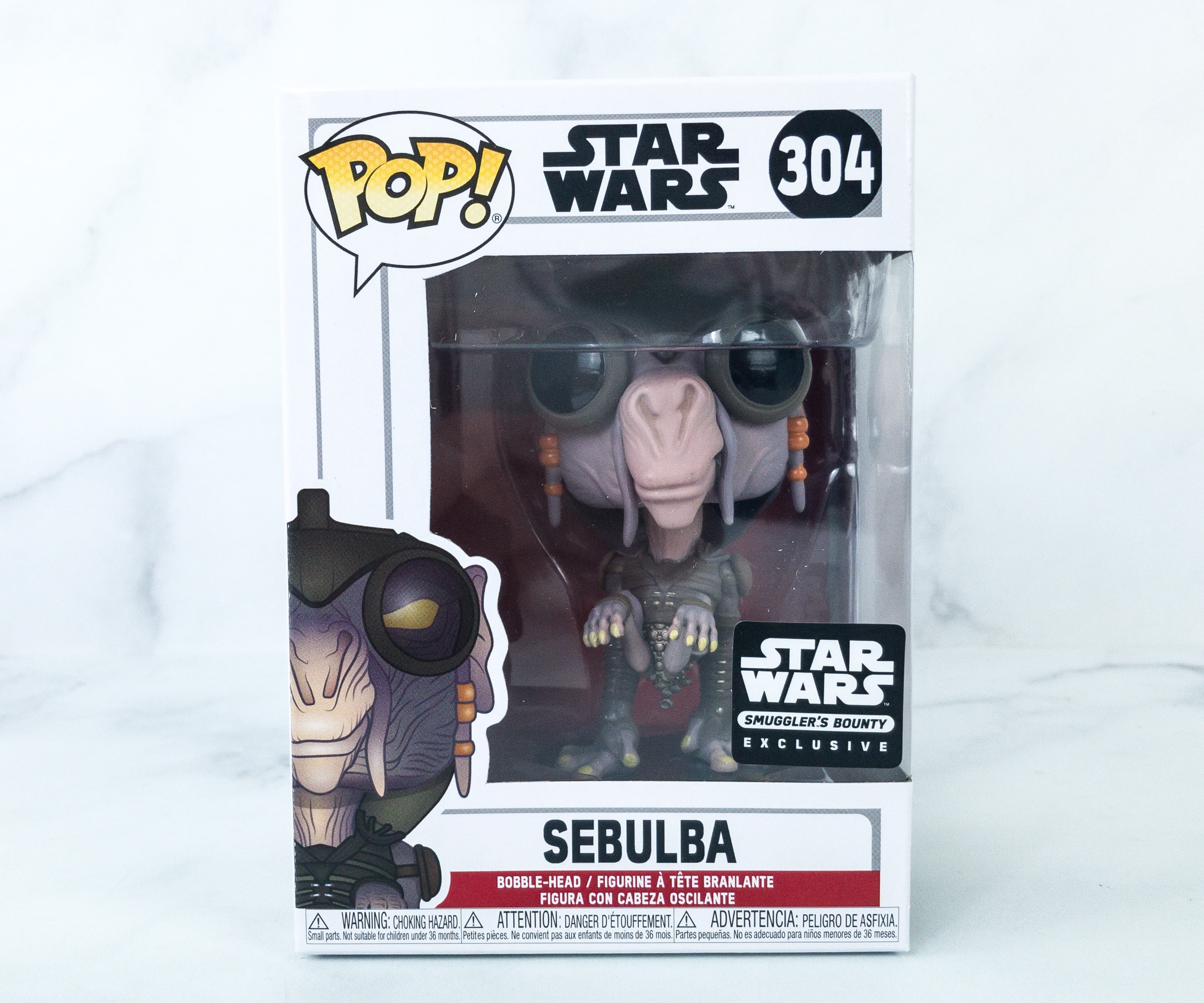 Pop! Starwars #304 Sebulba Bobble-Head. For this Podracer-themed box, the bobble-head I got is Sebulba!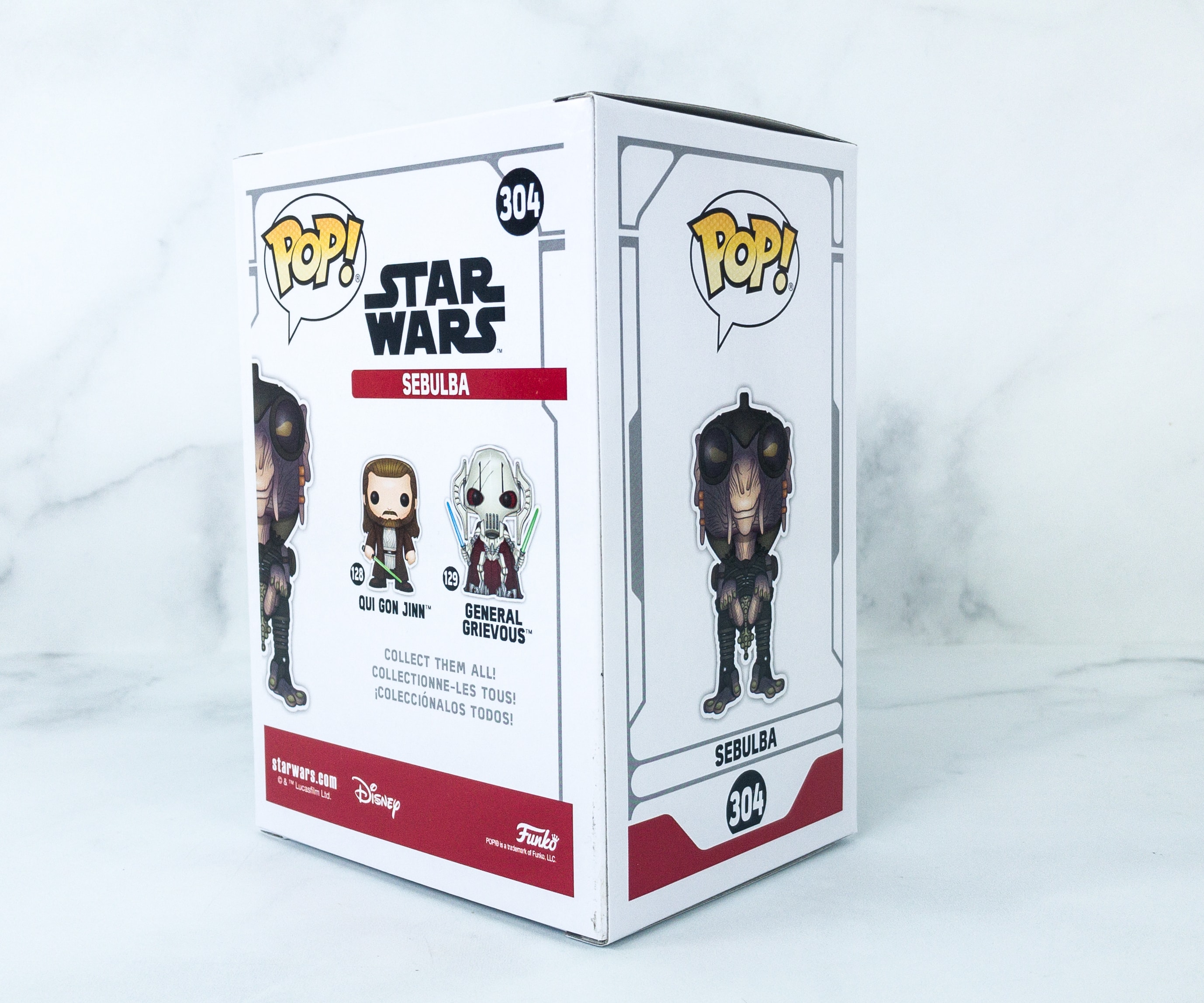 Aside from Sebulba, you can also get Qui Gon Jinn and General Grievous!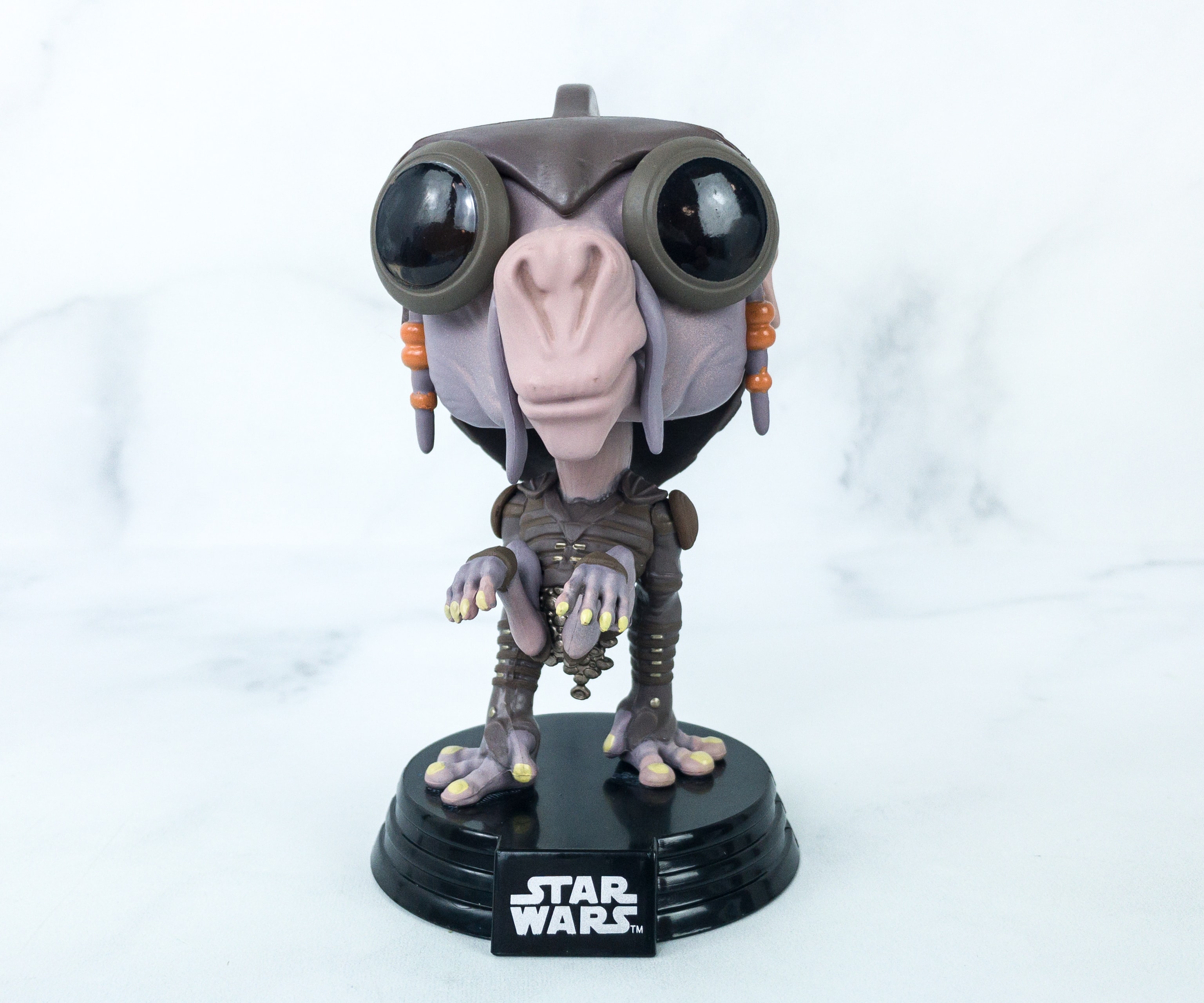 He is a male dug hailed from the Mid Rim planet Malastare, and he's also a former slave that bought his freedom with his incredible skills at piloting a high-speed Podracer.
Many Podracers were killed or injured by his reckless steering or out-and-out cheating during Podracing, but because he's popular, he cannot be blamed or penalized.
I love how they captured this Podracer's details! Poodoo!
Pop! Star Wars #303 Aurra Sing Bobble-Head. Another bobblehead I got is Aurra Sing!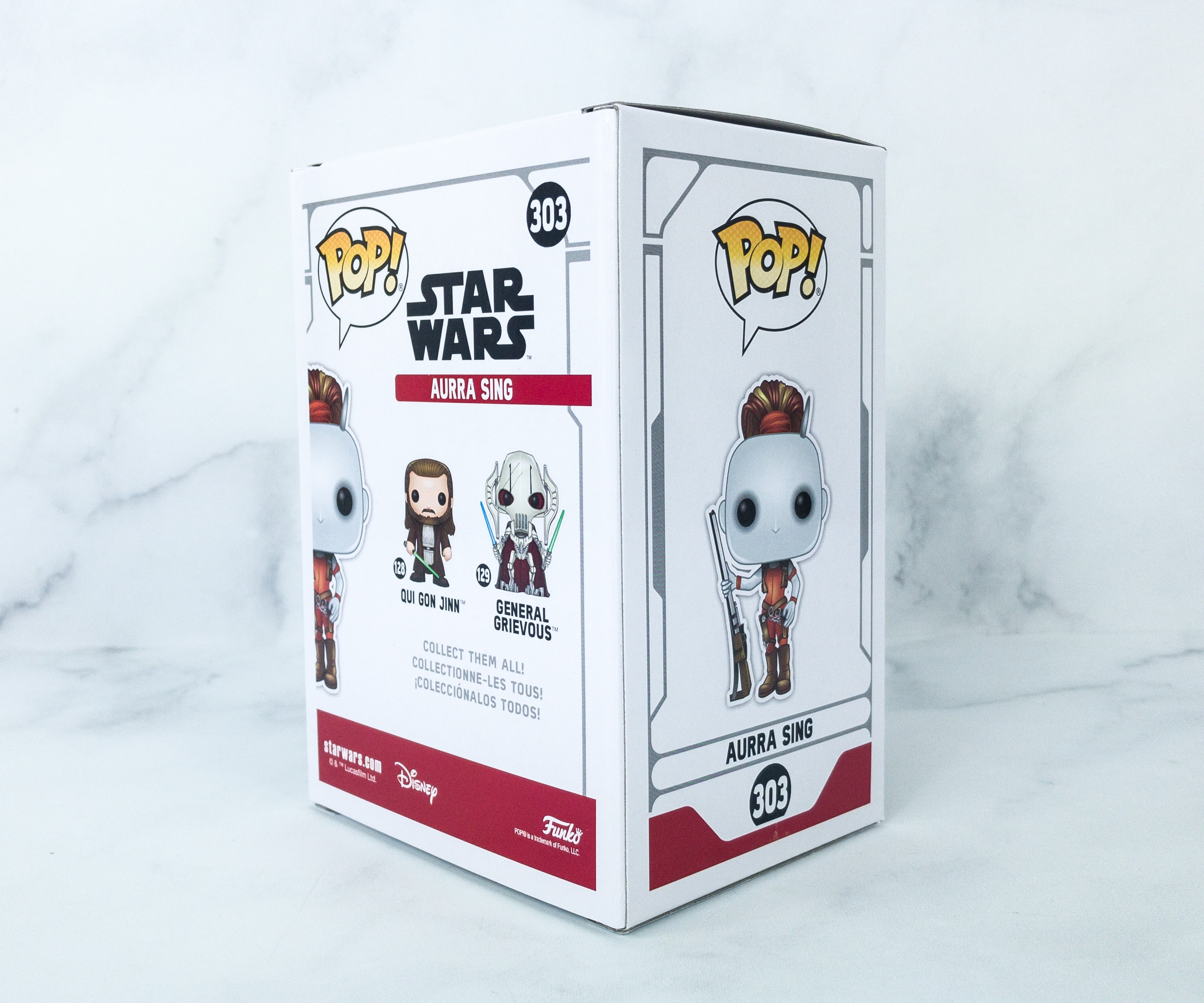 Like the first one, this image also belongs to the same group as Qui Gon Jinn and General Grievous.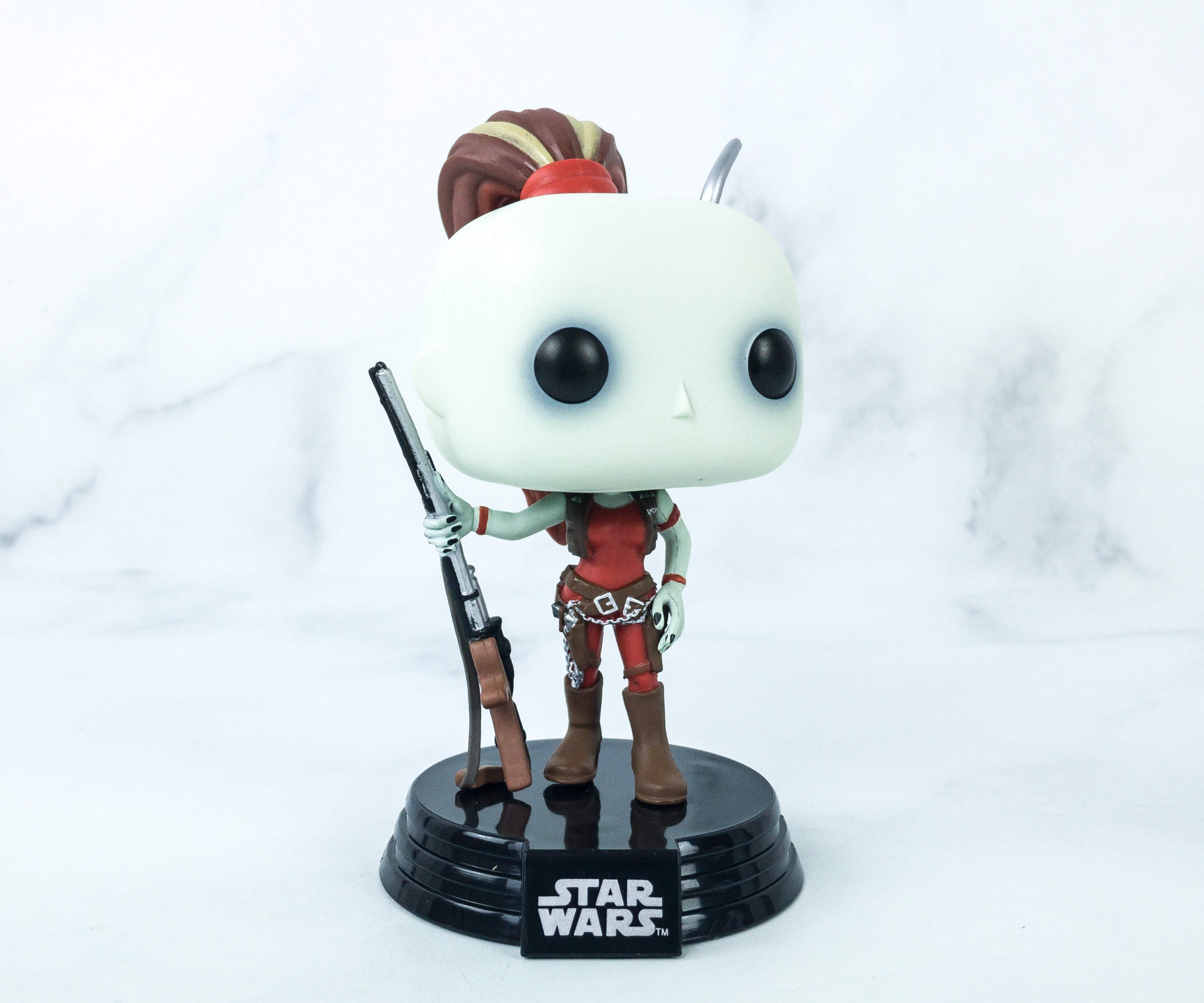 She was a female Palliduvan bounty hunter who operated prior to and during the Clone Wars.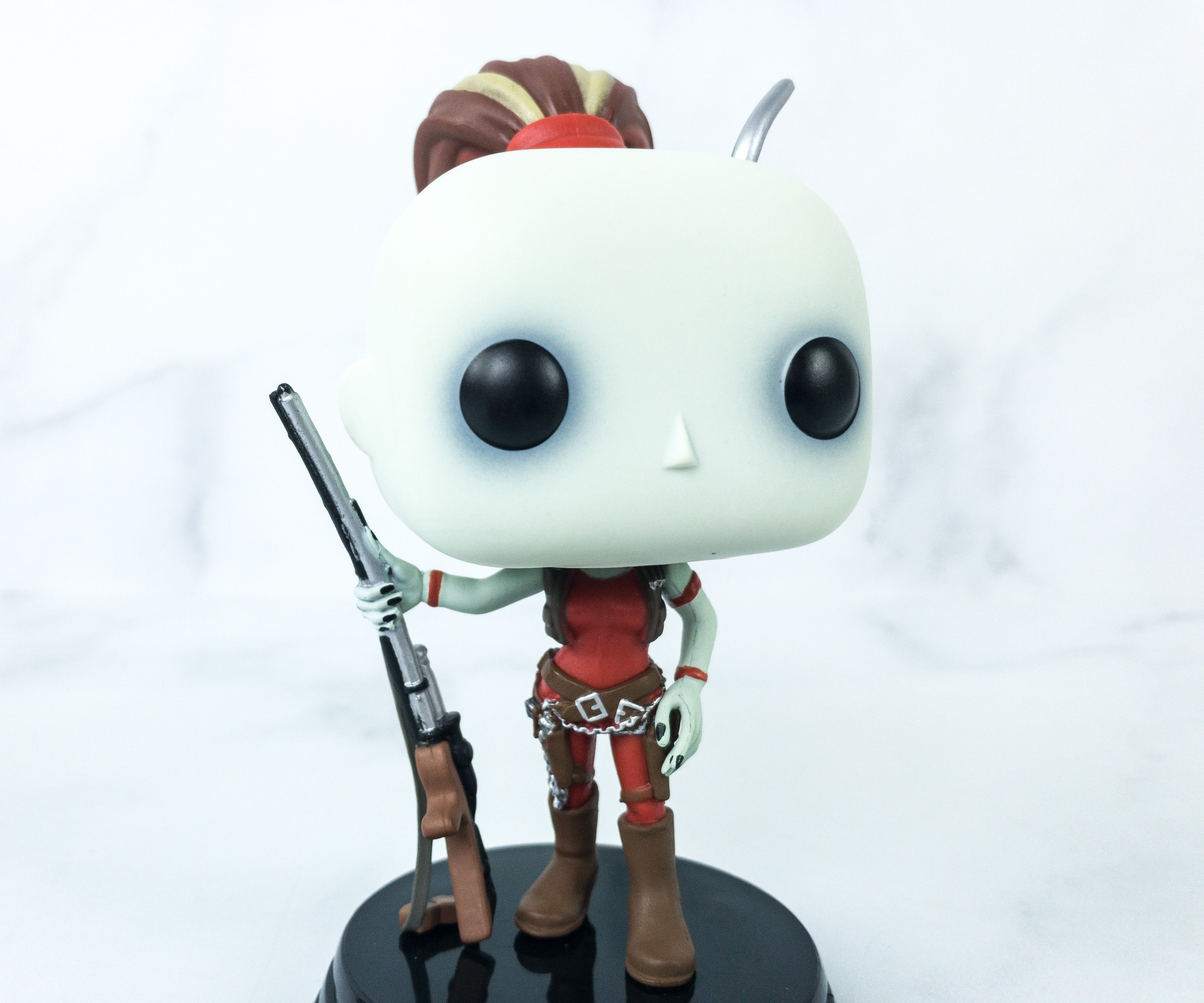 How is she related to Podracing? She was present on Tatooine, where she watched the Boonta Eve Classic Podrace, during the Trade Federation's invasion of the planet Naboo.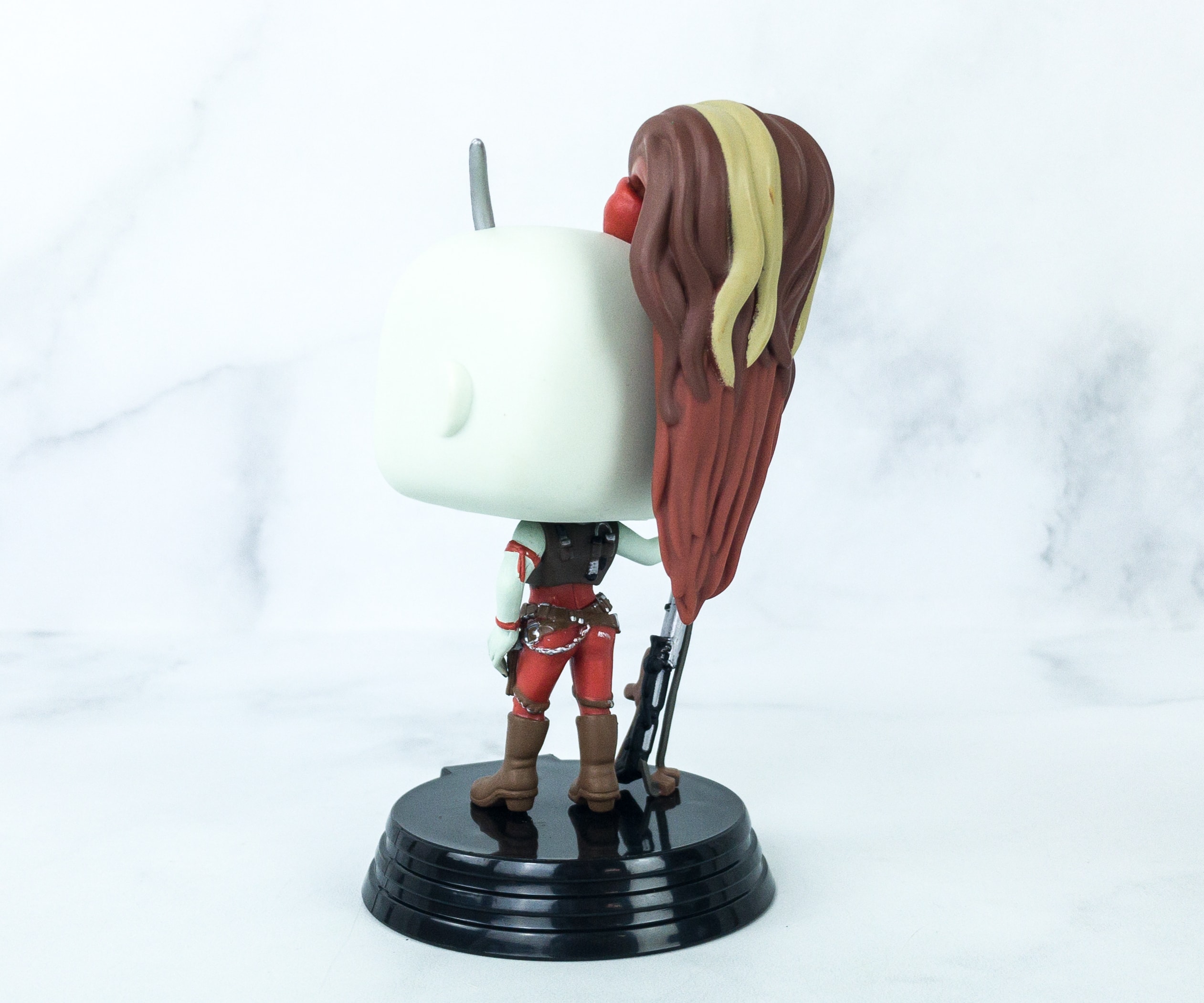 Like most of the Wookie bobble-heads, Funko did a great job in presenting all the details of the character! It's really impressive!
Podracing is a very dangerous racing sport in the planets, and I'm glad that they gave notice to it as some of the characters are really great at it, especially Anakin Skywalker! I love the pin and shirt as it features a young Anakin. I also like that I got two bobble-head figures, and those two are also related to dangerous sports. This box always has some good collectible items for Wookies! Totally worth every penny! Alas, this subscription is ending soon, but there's still time to get in on some fun collectibles!
What do you think about the August 2019 box?