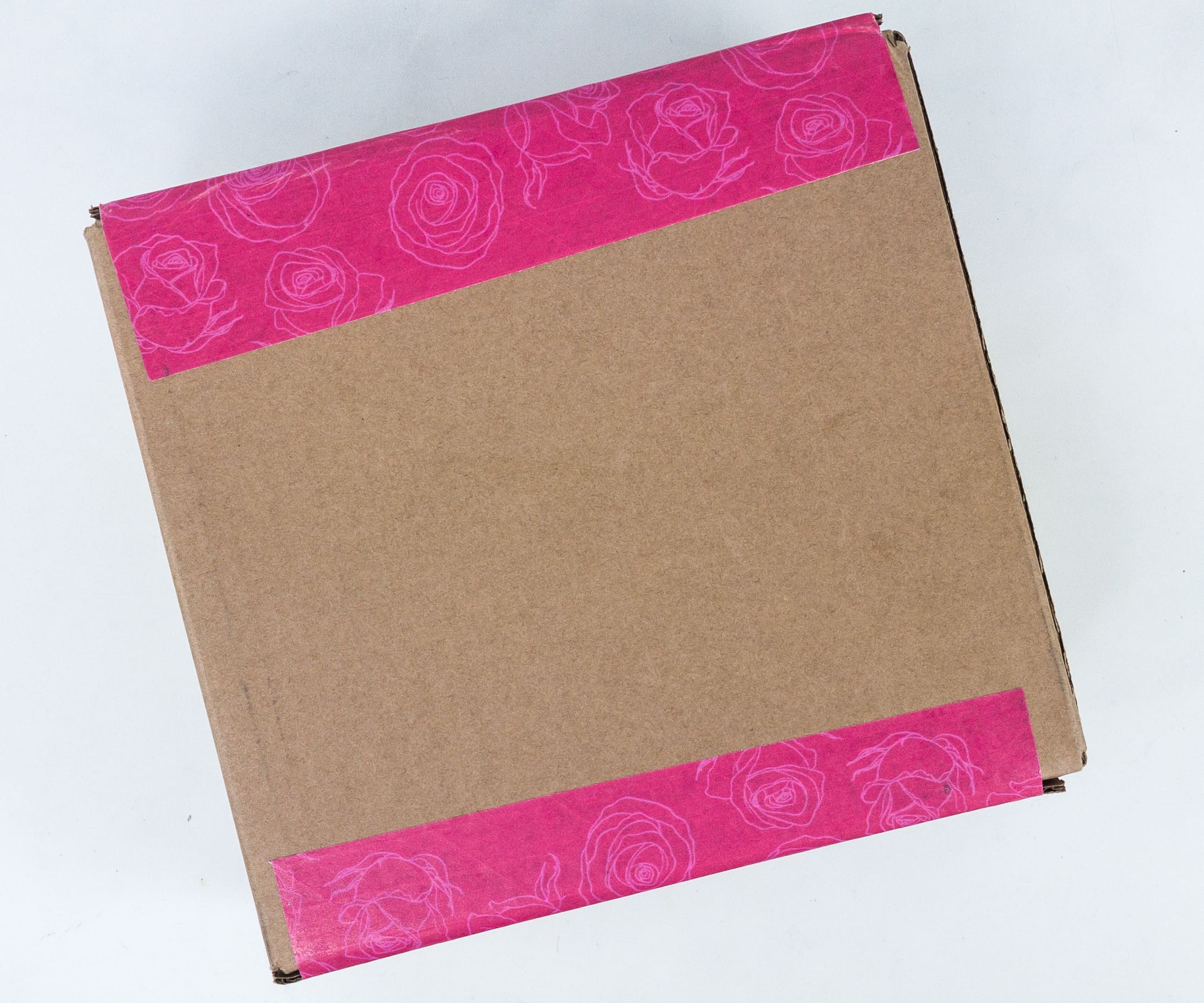 Slutbox by Amber Rose is a monthly beauty subscription with assorted makeup, accessories, and sometimes sexy products. You can get this box for $29.99 plus free shipping anywhere in the US. This subscription box contains unique items that are curated by Amber Rose to help make you feel good from the inside out.
The name of this box is designed to reclaim hateful language about women. You may disagree! You can read more about it on their site or see the page in the zine below that discusses the name of the box. It is no longer delivered in a crazy hot pink box with the word "Slutbox" prominently placed in the front, making it a bit easier for shy types to order!
FYI – if it wasn't already clear, this is a box with adult language and themes and isn't appropriate to read at work.
DEAL: Use coupon code SLUTWALK to get $10 off your first box.
The package arrived in a simple brown box.
The items were wrapped in red and sealed with a kiss mark sticker.
We also got a card enclosed in a pink envelope with a cherry sticker!
August 2019 theme is Cherry Bomb.
There was an update about their care package donation to the Trans Wellness Center in LA!
The pamphlet contains a message from Muva.
Instead of the magazine, they're keeping it simple and gave us a pamphlet for the item descriptions. Each item comes with a photo, a description, and a useful tip.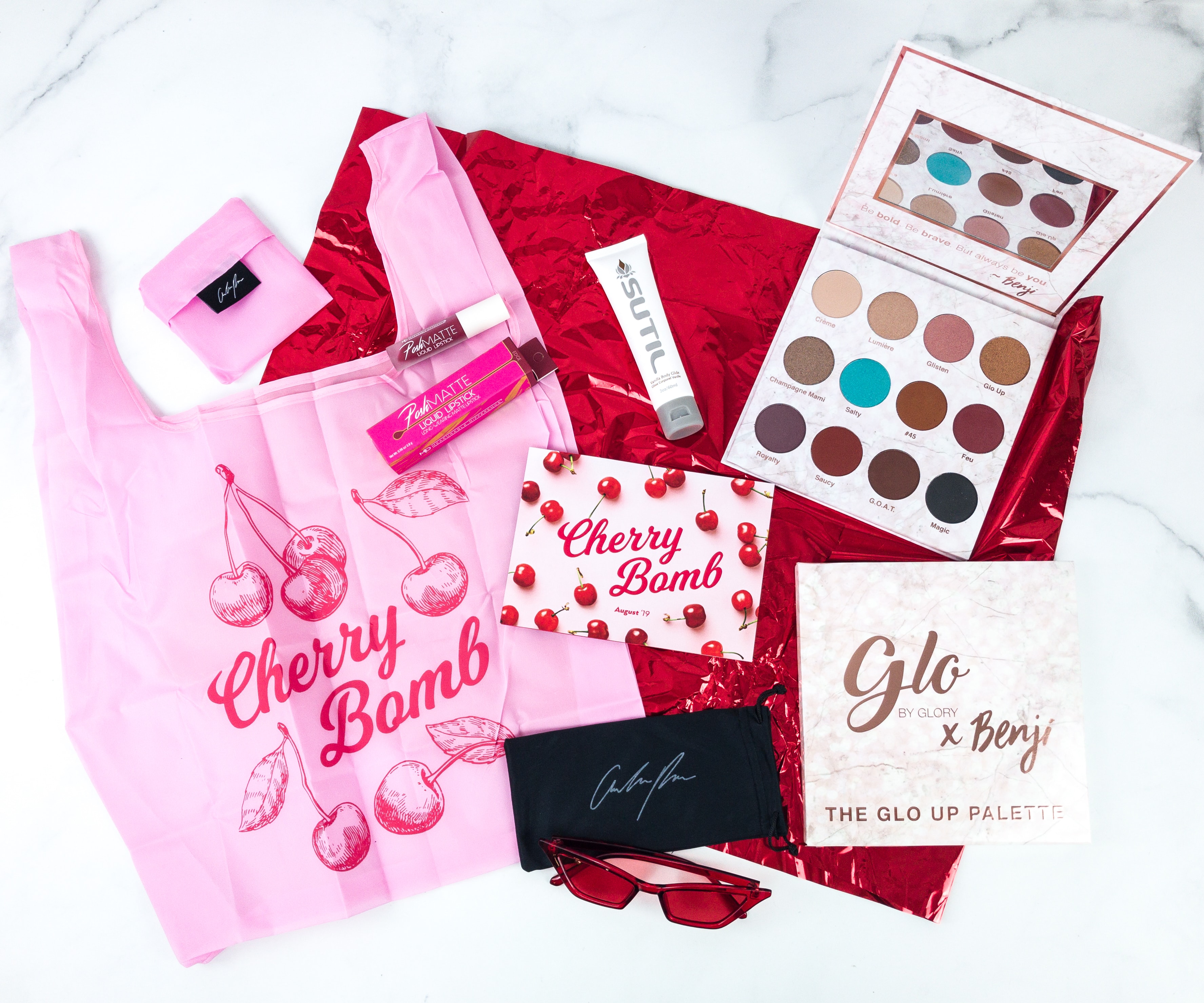 Everything we received this month!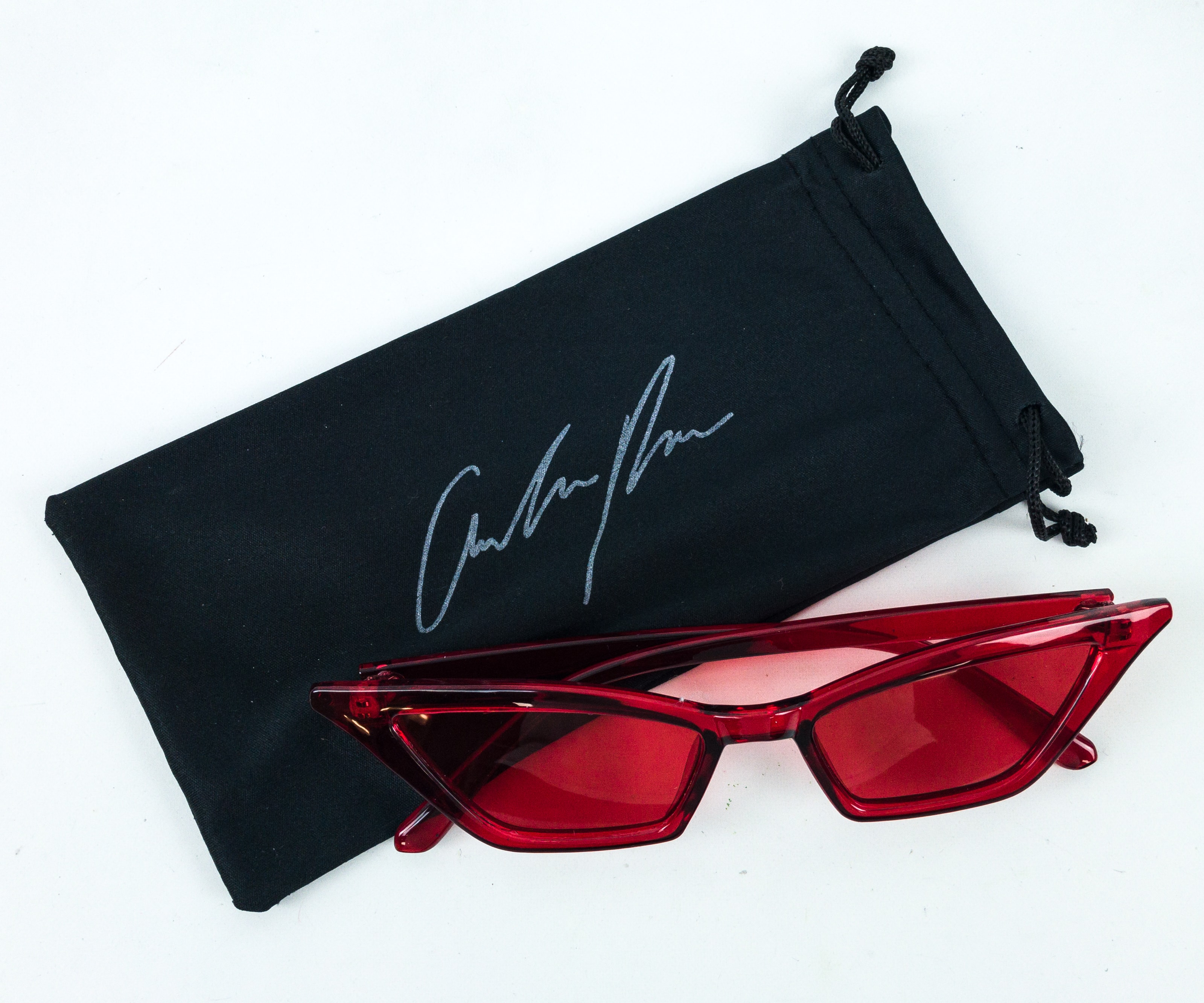 Exclusive Sunnies with Custom Pouch ($20) The sunnies comes with a black drawstring pouch, so it's easy to bring on travels.
These cat-eye sunglasses are in red, making such a bold fashion statement. Not really my thing, but bold.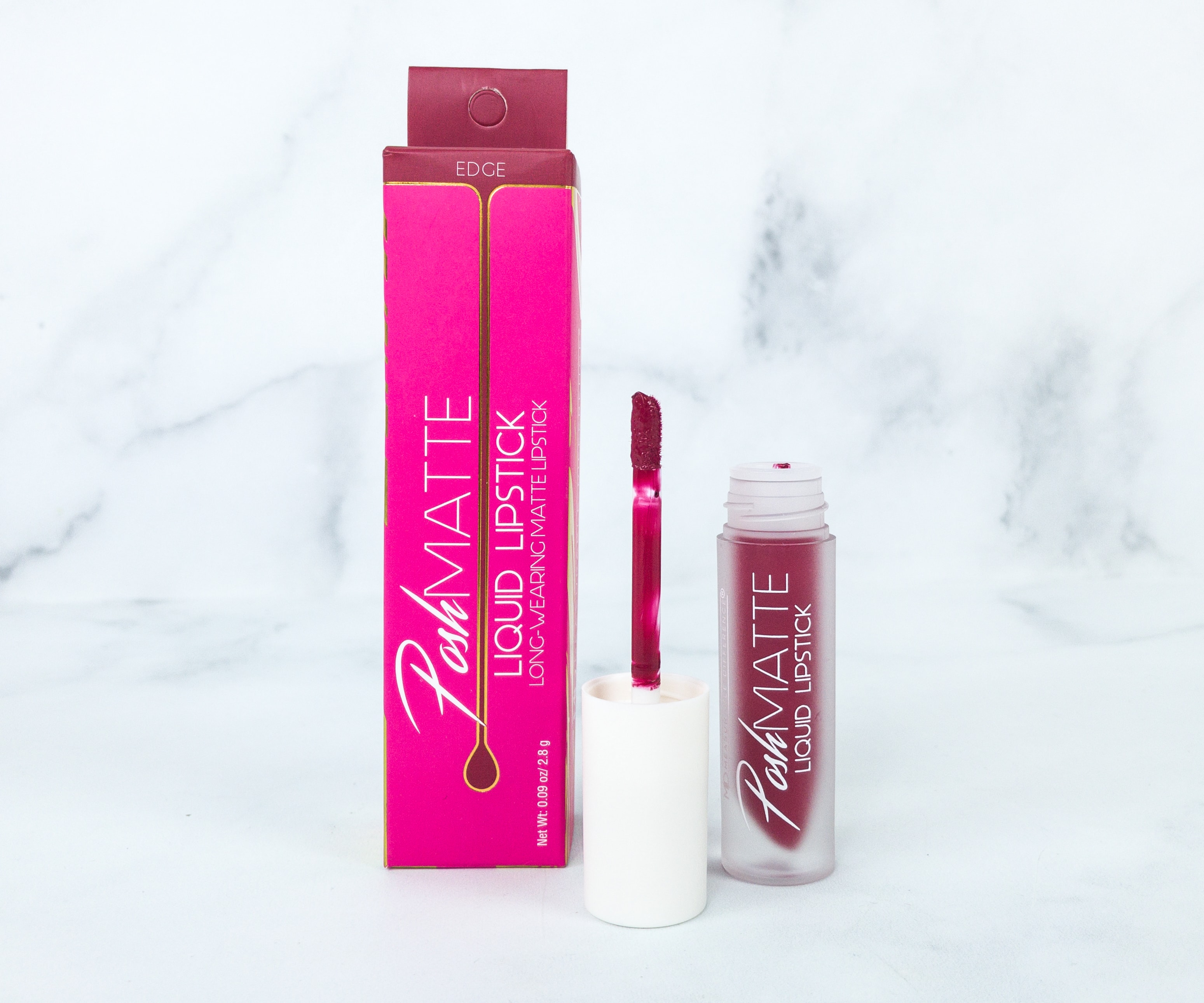 Measurable Difference Posh Matte Liquid Lipstick in Edge ($10) To match with the funky sunglasses is this brick red liquid lipstick! It applies smoothly and leaves a beautiful matte finish that lasts all day long. The shade is flattering for most skin tones. It really makes you look effortlessly chic.
Sutil Lube Botanical Body Glide in Vanilla ($14.95) It's a vanilla-flavored personal lubricant made with eco-certified ingredients. The formula is free from parabens, glycerin, and sugar.
It's easy to use and non-irritating. Its packaging is even biodegradable!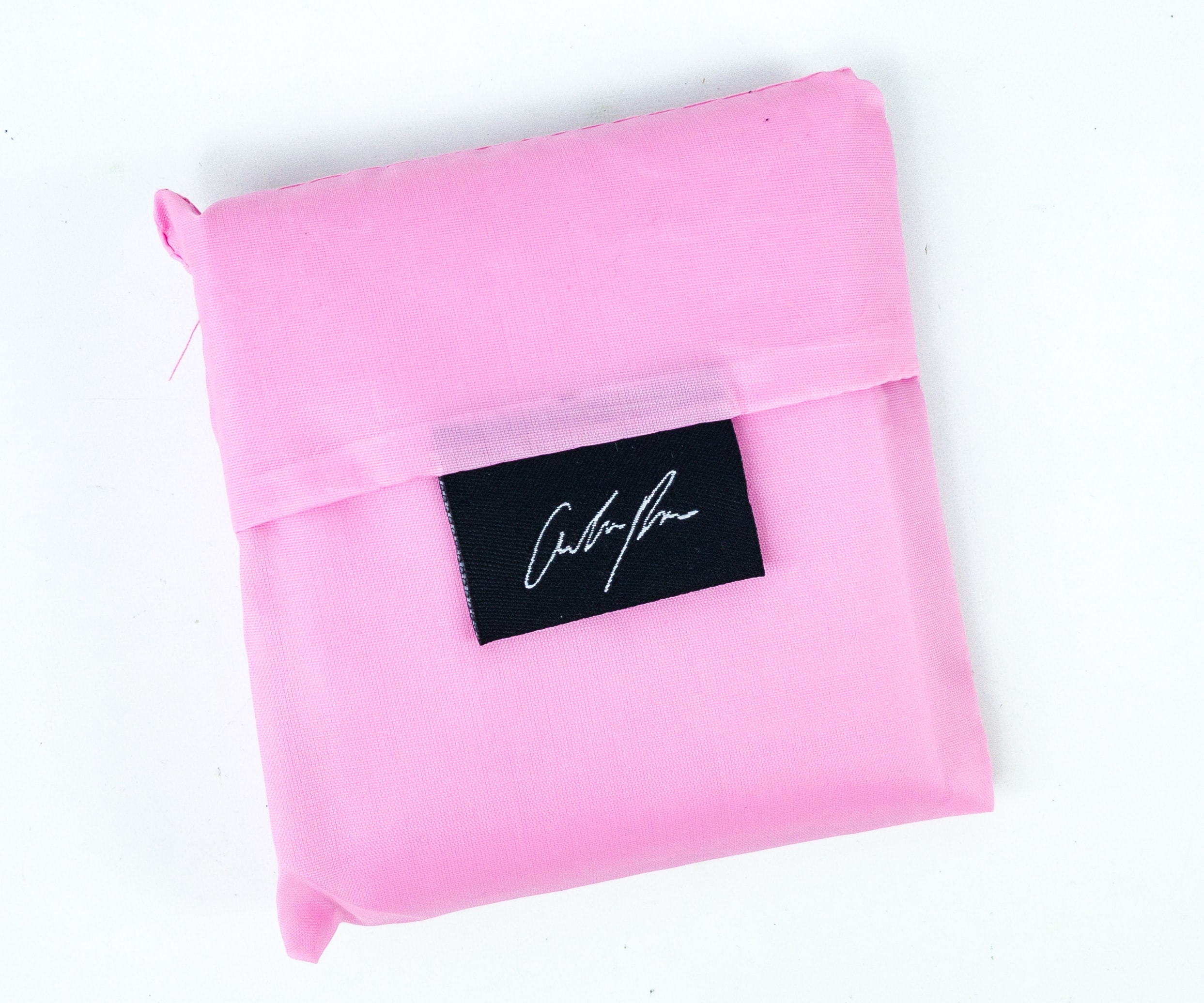 Custom Cherry Bomb Reusable Tote ($10) We keep getting reusable bags from past boxes and this time, we're getting a tote in pink! You can fold it up when not in use. Such a space saver.
It's perfect to bring anywhere, like a container for your used clothes when traveling or even when just buying something from the grocery.
The cherry bomb print looks a bit vintagey!
Glo By Glory Glory x Benji Eyeshadow Palette ($35) It's a full-sized palette, made in collaboration by YouTube and Instagram influencer Benjamine or @BeautyByBenji.
For as long as I can remember, my dream has been to create an eyeshadow palette. One that would have all the essential colors, the right amount of mattes and shimmers, with insane pigmentation. I wanted to create the perfect dream palette for all my make up lovers.

My name is Benji aka Beautybybenji, I give to you my baby, this palette is infused with love, friendship, hopes and dreams. I hope you love it as much as I do.
It comes with a small mirror so you can easily apply these eyeshadows even when you're on the go.
There are 12 colors in the palette, a nice mix of colorful, shimmery, and matte shades. The pigment is good, and they blend so seamlessly. These eyeshadows don't crease either.
This month's box is a wonderful curation especially if you're a makeup lover, since there are a full-sized palette and a gorgeous red liquid lipstick. Another awesome addition is the cat-eye sunglasses, it's a surefire way to make a bold fashion statement. We no longer get a lot of intimate/sexual items from this box, and there's no longer a magazine with interesting features relating to body positivity, but it's still a good box overall. Just like the past months, the items are usable and fun if they're your style, but the sex-positive vibes are totally missing from the box.
What do you think about Slutbox? Please note that we will close comments without warning if necessary and remove any incendiary or abusive comments. We have no intention of invalidating anyone who disagrees with the use of slut as empowering (or agrees with it), so let's keep this environment as positive as possible.