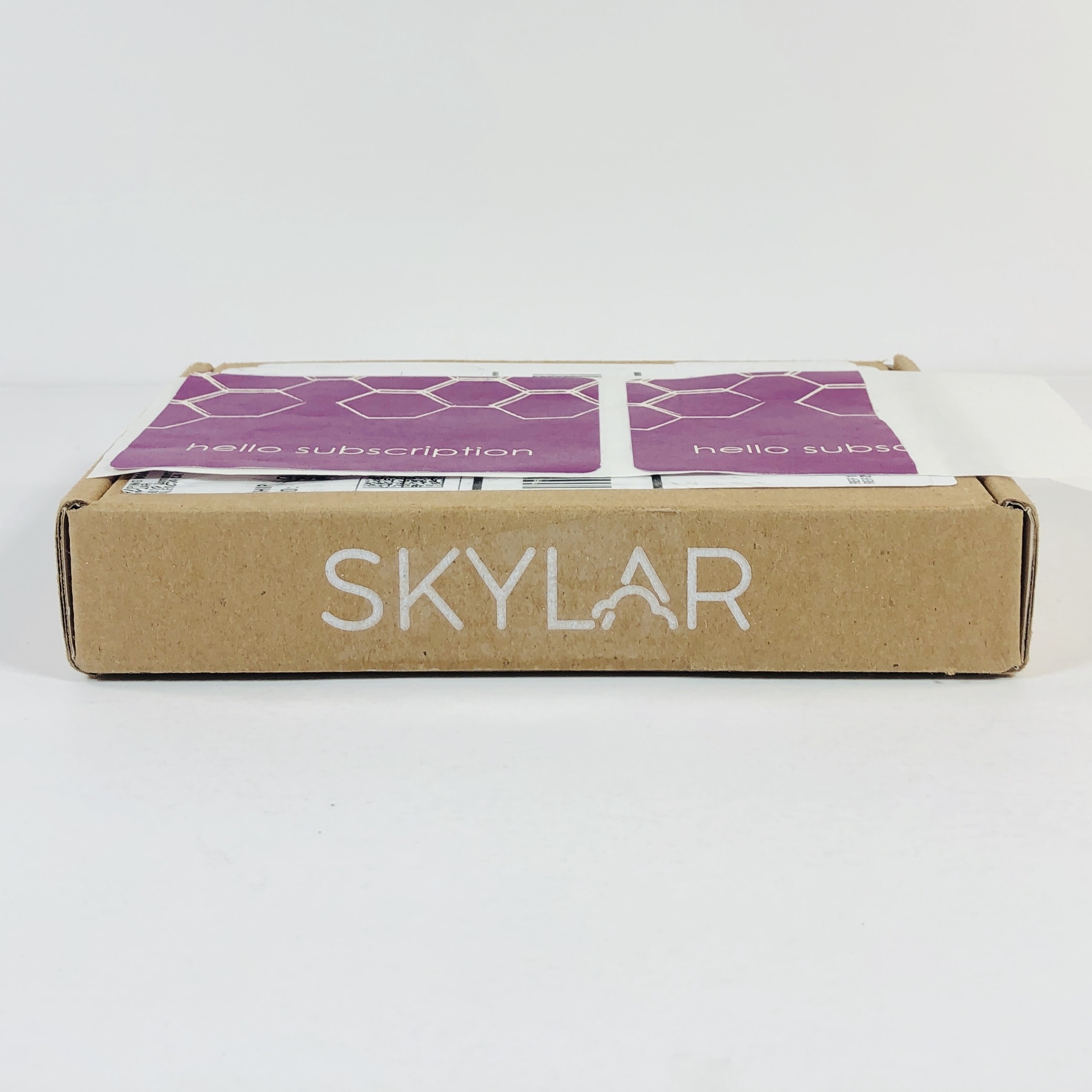 Skylar Scent Club sends an exclusive scent-of-the-month rollerball! They send only naturally scented perfumes that are paraben-free, hypoallergenic, and cruelty-free. This subscription is $20 per month ($29 value) and comes with free shipping to the US ($9.99 international) + member-exclusive deals.
Going clean doesn't have to mean limiting your options. Get a new scent each month and mix up your scent style with members-only perfumes perfect for your vibe of the month.

At Skylar, we are focused on your Body Beauty™. In our 6-Free Scents™, we use real flowers, fruits, and botanicals so they smell smooth, natural, and refined. Even better, they don't contain harmful chemicals so you can use them with 100% peace of mind.
DEAL: Get 50% off your first box with coupon code MY50
Look at how cute the shipping box is on the inside!
Everything in the box!
I received a bookmark that has beautiful evergreen illustrations and the mantra of the month.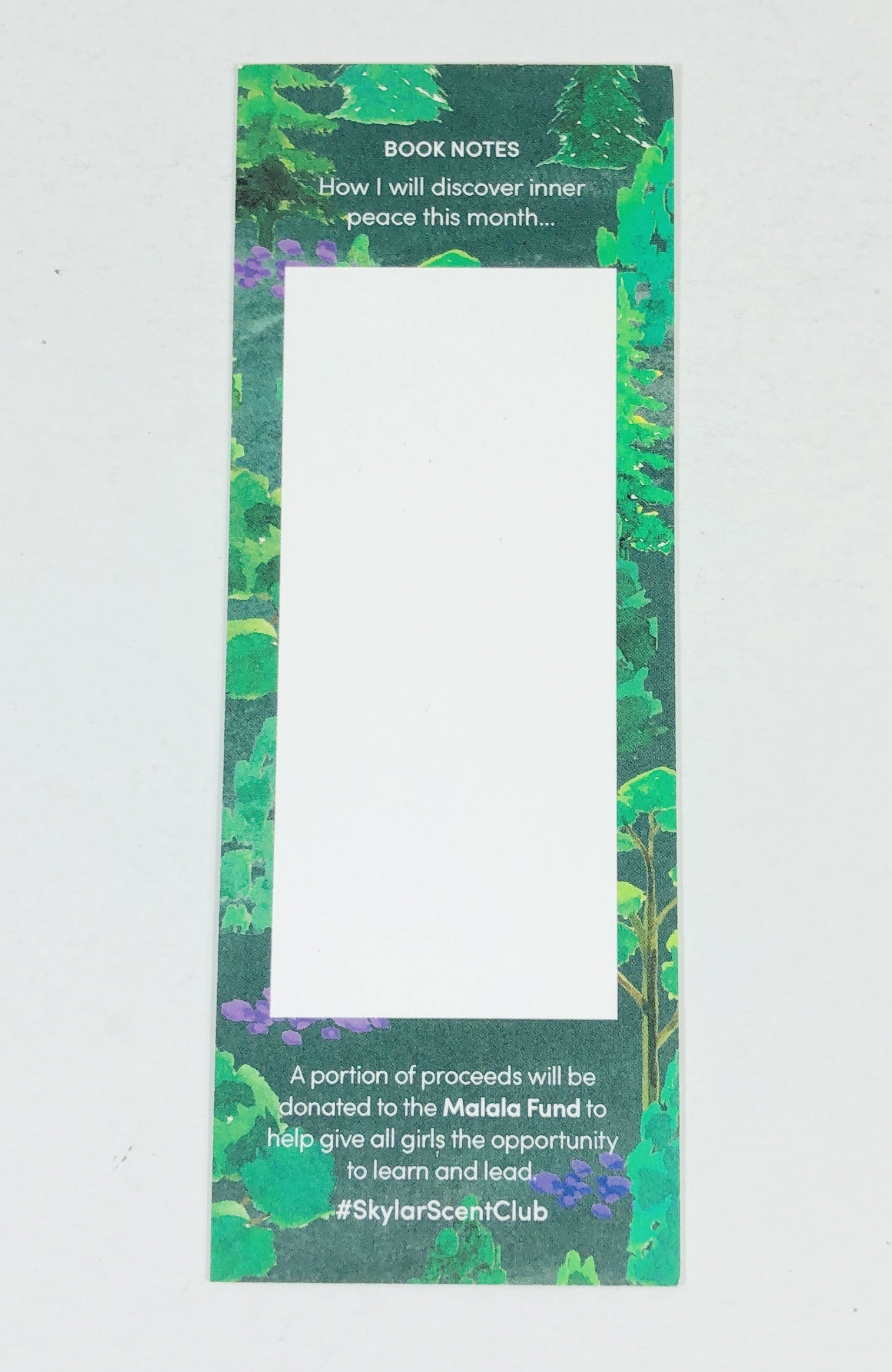 The back of the bookmark has a spot to write down notes and it also mentions that a portion of proceeds will go towards a charitable organization and for September that will be the Malala Fund, which aims to help send every girl to school.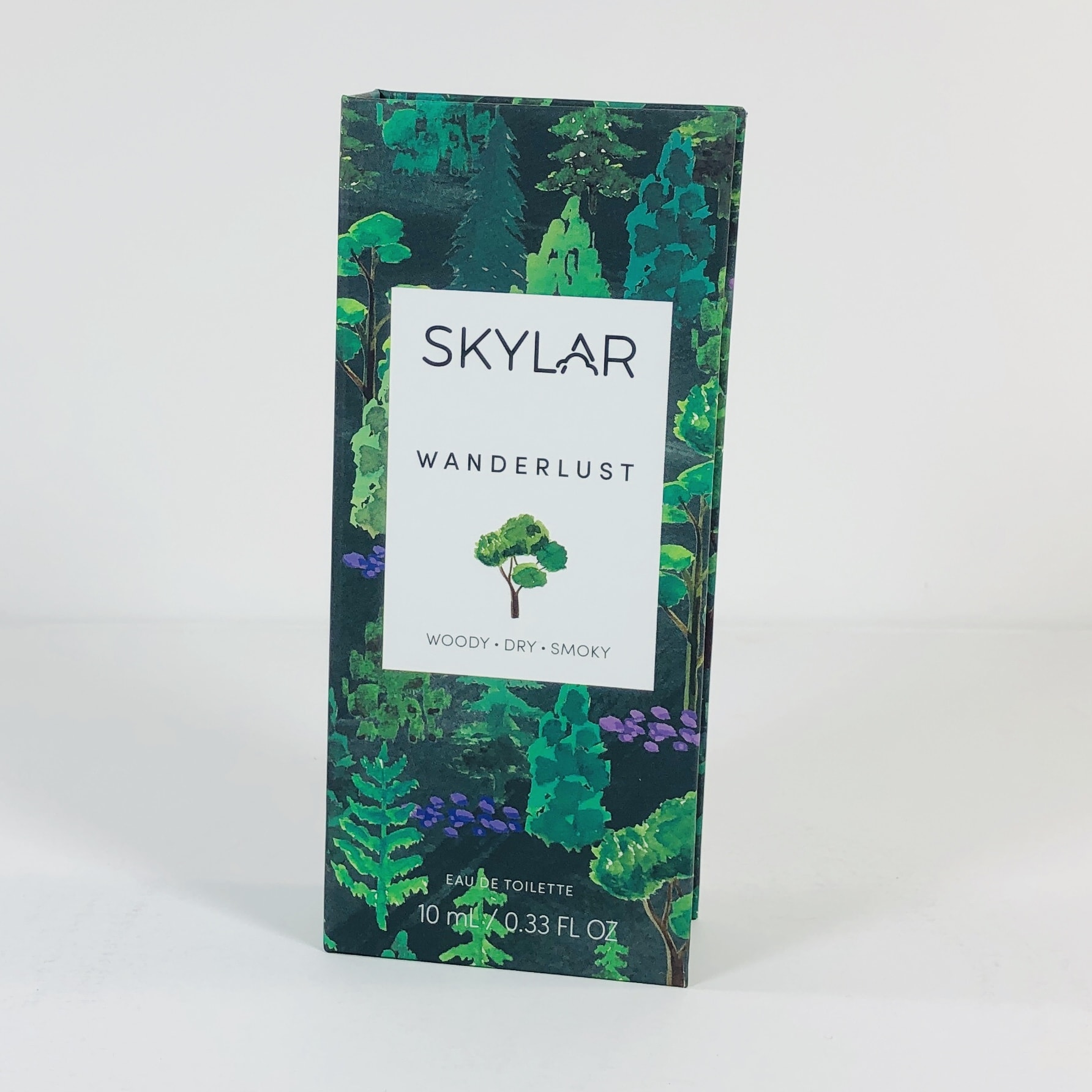 Skylar Wanderlust Eau De Toilette ($20) The weather starts changing this time of year, quickly in some parts of the country, much more slowly where I live, but I am ready for fall y'all! Send me the fall scents!
The back of the box lists the scent notes and ingredients. Skylar is a vegan and cruelty-free brand that also sends "clean" products that I can feel good about putting on my body.
Isn't the holder so adorable? According to Skylar, this scent is woody, dry, and smoky. While the fragrance sent in this subscription is exclusively available to subscribers, you can order one or more (or even a whole sampler set) of their regular scents from the Skylar website and receive a discount. Skylar scents can be mixed and matched and a scent pairing was suggested on the inside of this "book".
The bottles are roll-ons and easy to carry and use. My scent smelled green with a touch of floral and quickly turned into a smoky, earthy vetiver scent. Vetiver essential oil is one of the ingredients and after all of the top notes disappear, this is what remains. I have been receiving this subscription for a few months now and I would say that this was the most unisex scent that I have received so far. I love unisex scents so this was a big win for me!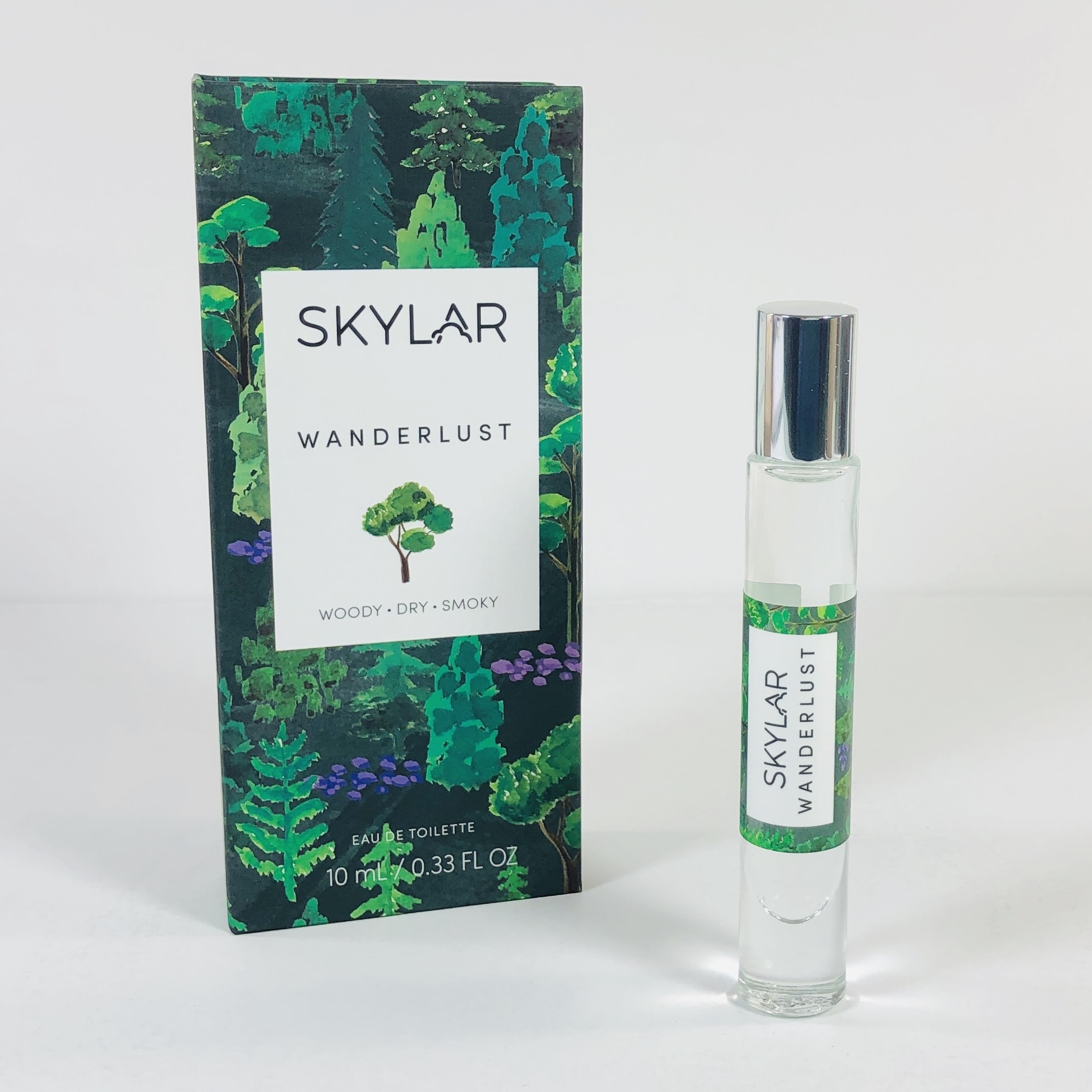 I absolutely adore the seasonal scents that Skylar sends each month! They match the time of year and they smell amazing, not a bad one in the bunch. The presentation is beautiful, I seriously love the bookmarks, and the perfumes are light and not overwhelming, perfect for those who prefer a lighter touch. Their natural nature means that they fade quickly but then again I feel like I can apply them liberally without going overboard. I enjoyed the whole experience, from unboxing to application, and the scent was perfect for September and beyond.
Any thoughts about this month's Skylar Scent Club box?