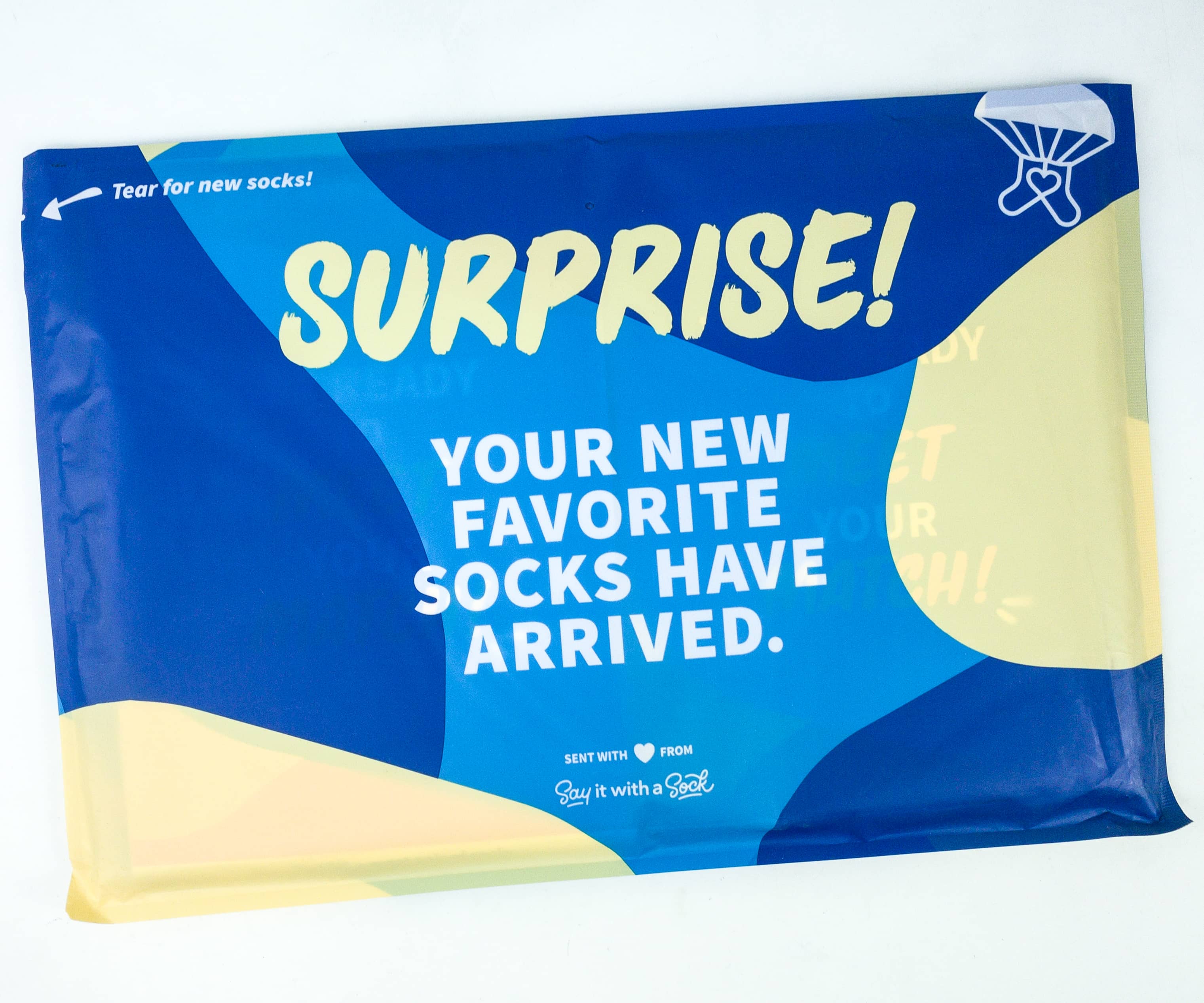 Say it with a Sock is a monthly sock subscription that sends high-quality cute and/or funky socks to your door. You can also gift this sock club to someone special who likes really cool socks and they will receive a note to go along with their new warm fuzzies. This sockscription sends only brand name socks.
This subscription is available for men, women, or children in 1, 6, and 12-month terms. Adult subscriptions include one or two pairs a month. Kids' subscriptions include two pairs a month. With all subscriptions, you'll get a style quiz to help personalize your subscription!
This is a review of the Kids' 2-Pair Sockscription ($13.99 + free shipping).
DEAL: Save 15% on your order with coupon code SOCKS15 or get your first pair for $11.99 with coupon WELCOMETOTHECLUB.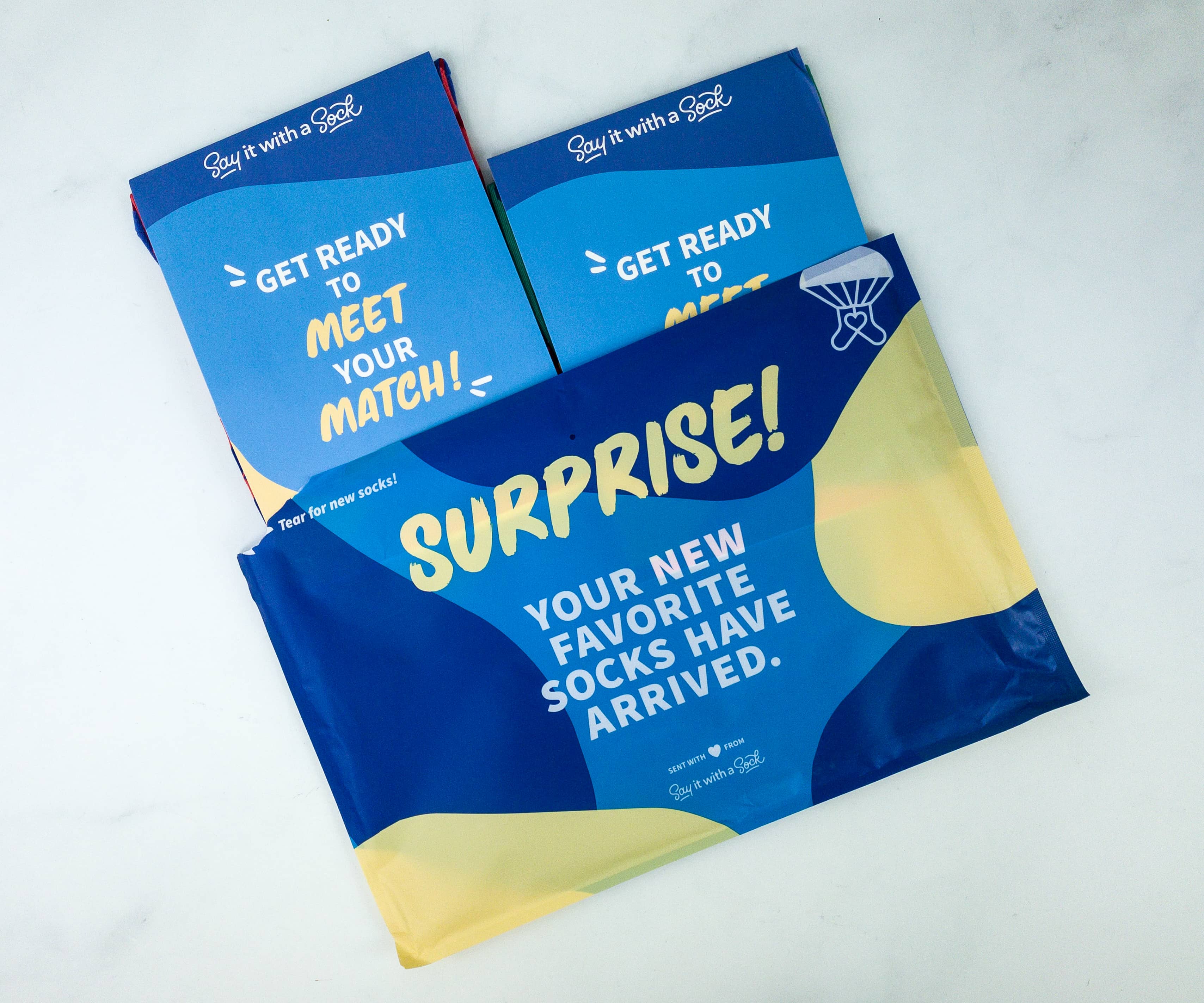 The socks arrived in a poly mailer!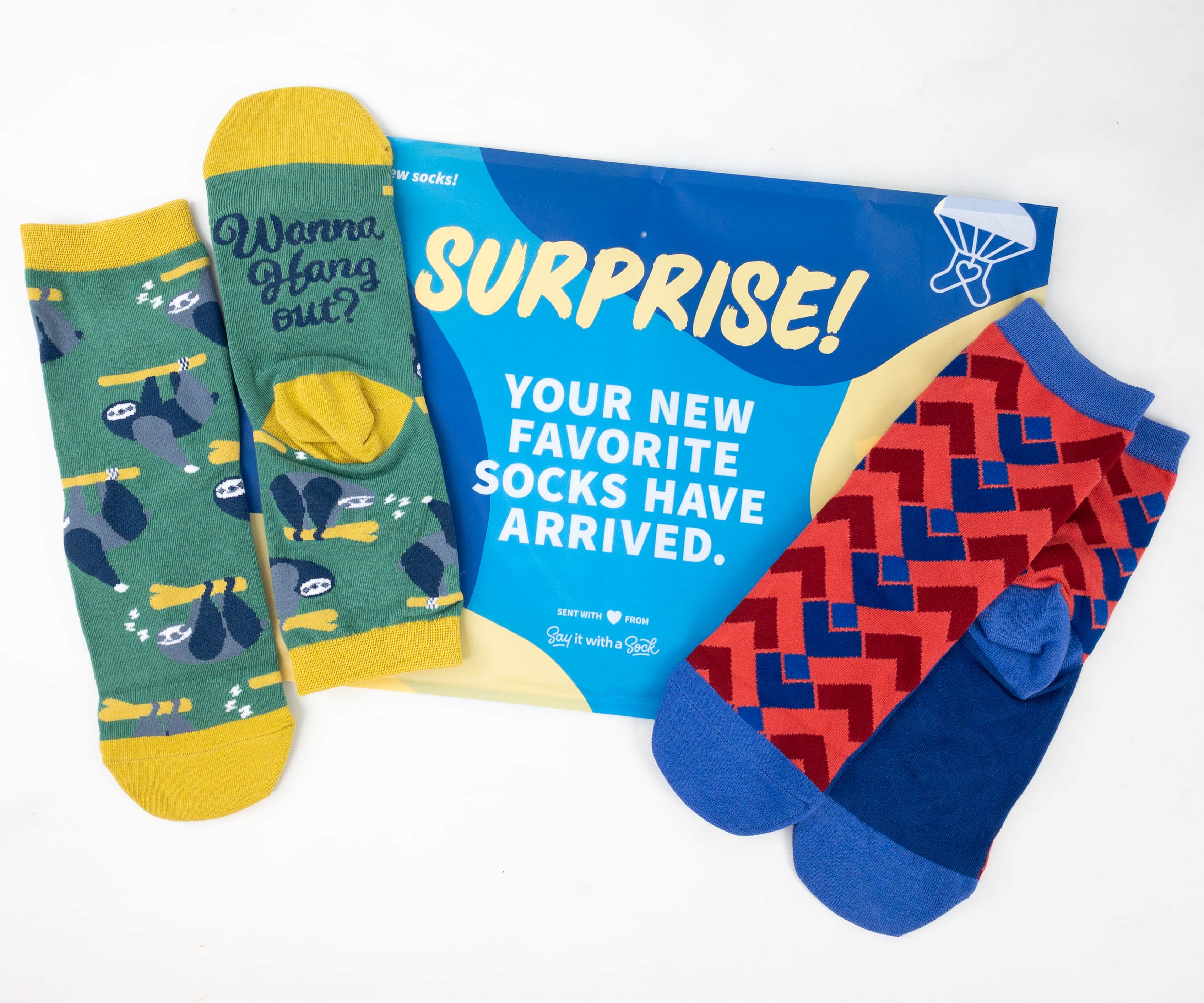 Everything in my pack!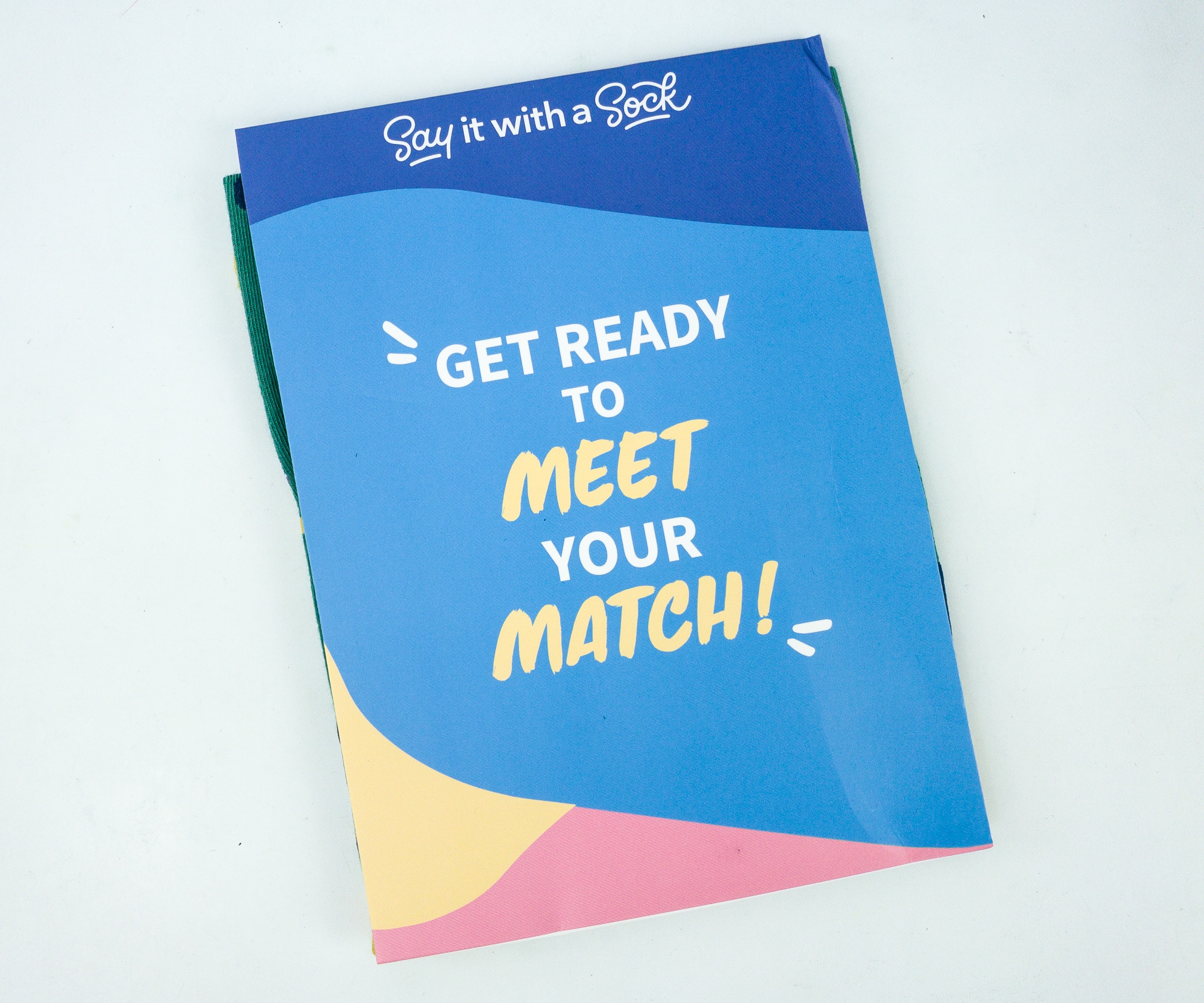 We're ready to meet our match!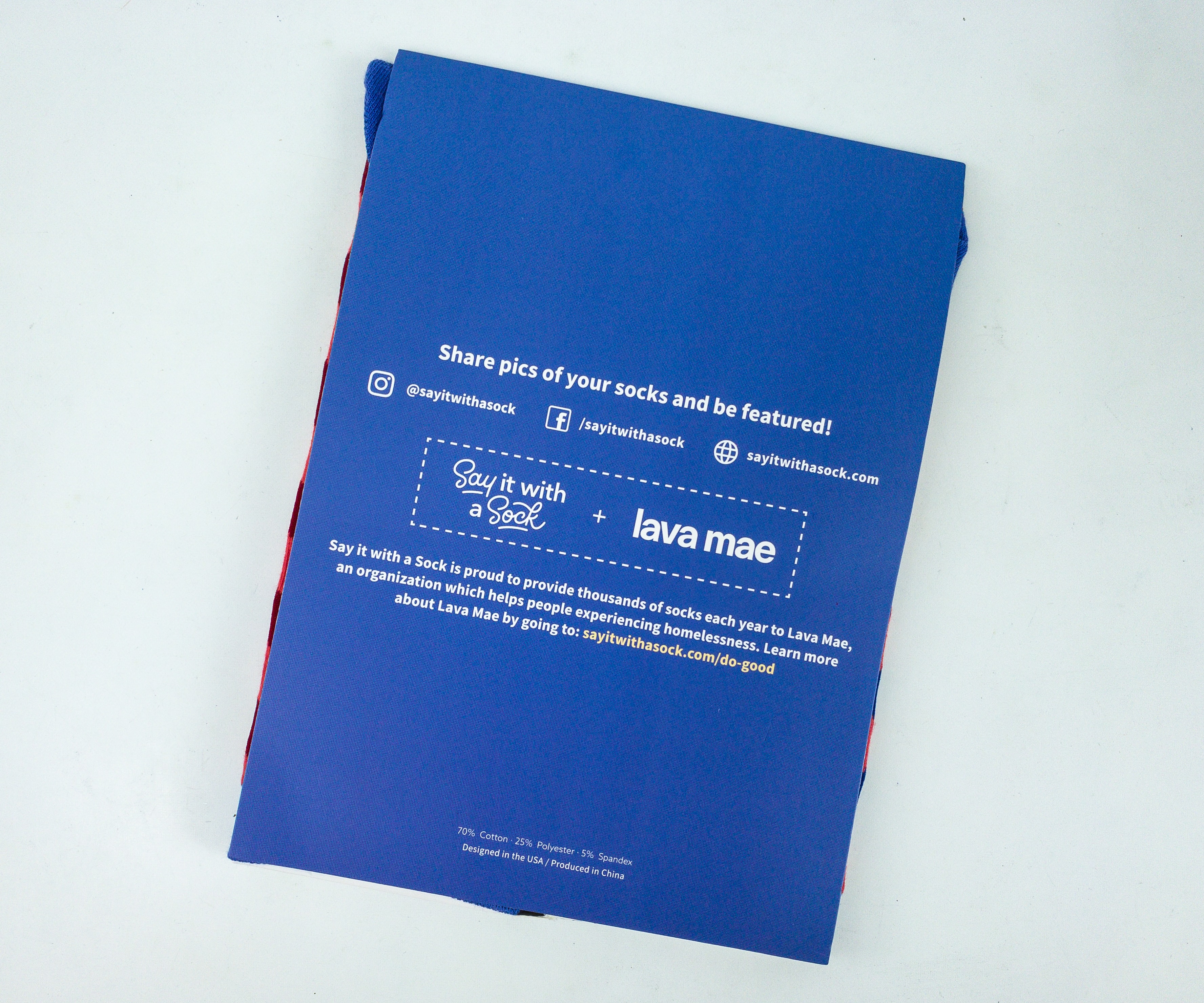 Say It With A Sock provides thousands of socks each year to Lava Mae, an organization which helps homeless people. Learn more here!
The socks are made with 70% cotton, 25% polyester, and 5% spandex.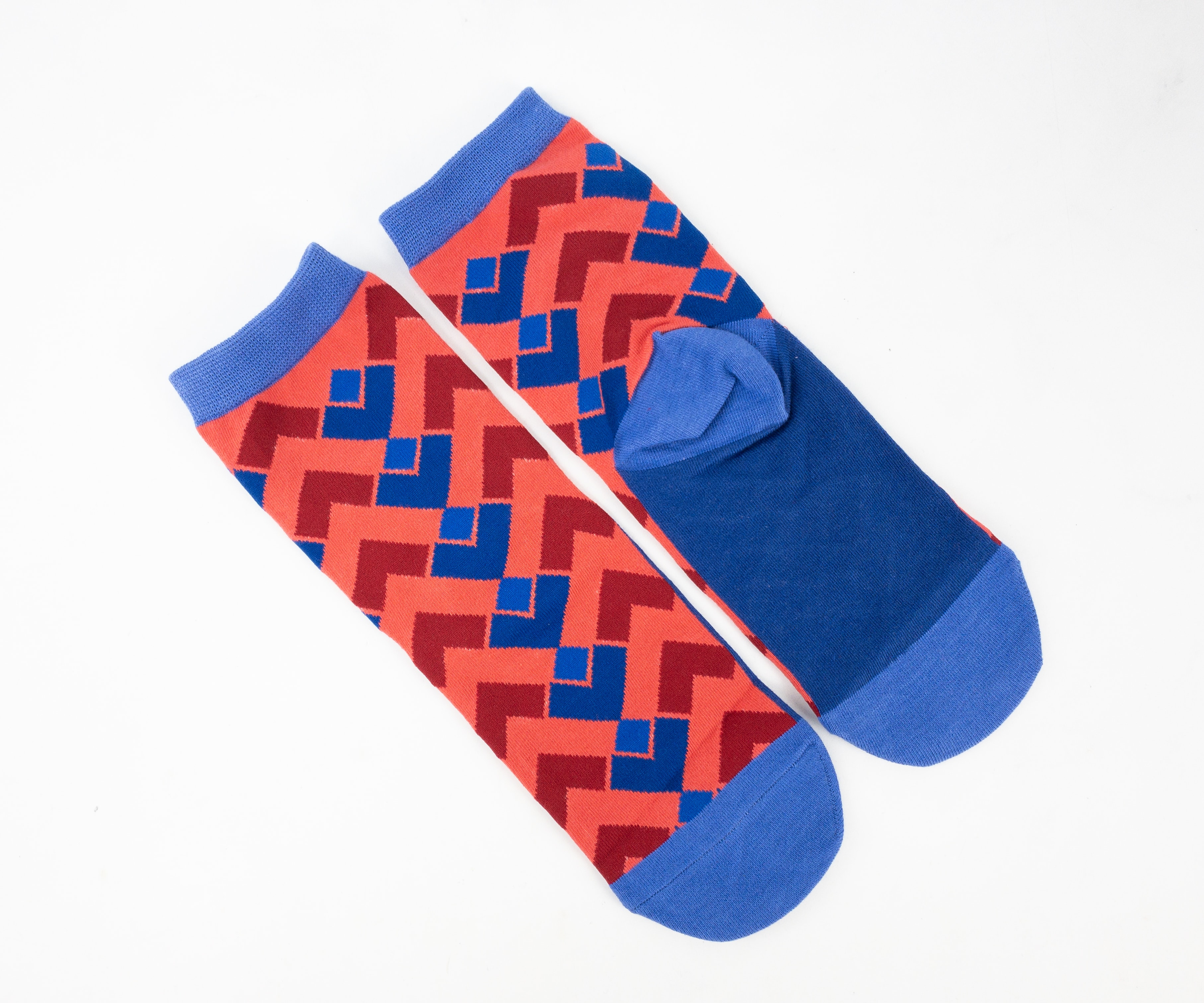 The first pair of socks boast of geometric patterns! The cuffs, heels, and toes are in blue. The soles are also in blue, but in a darker shade.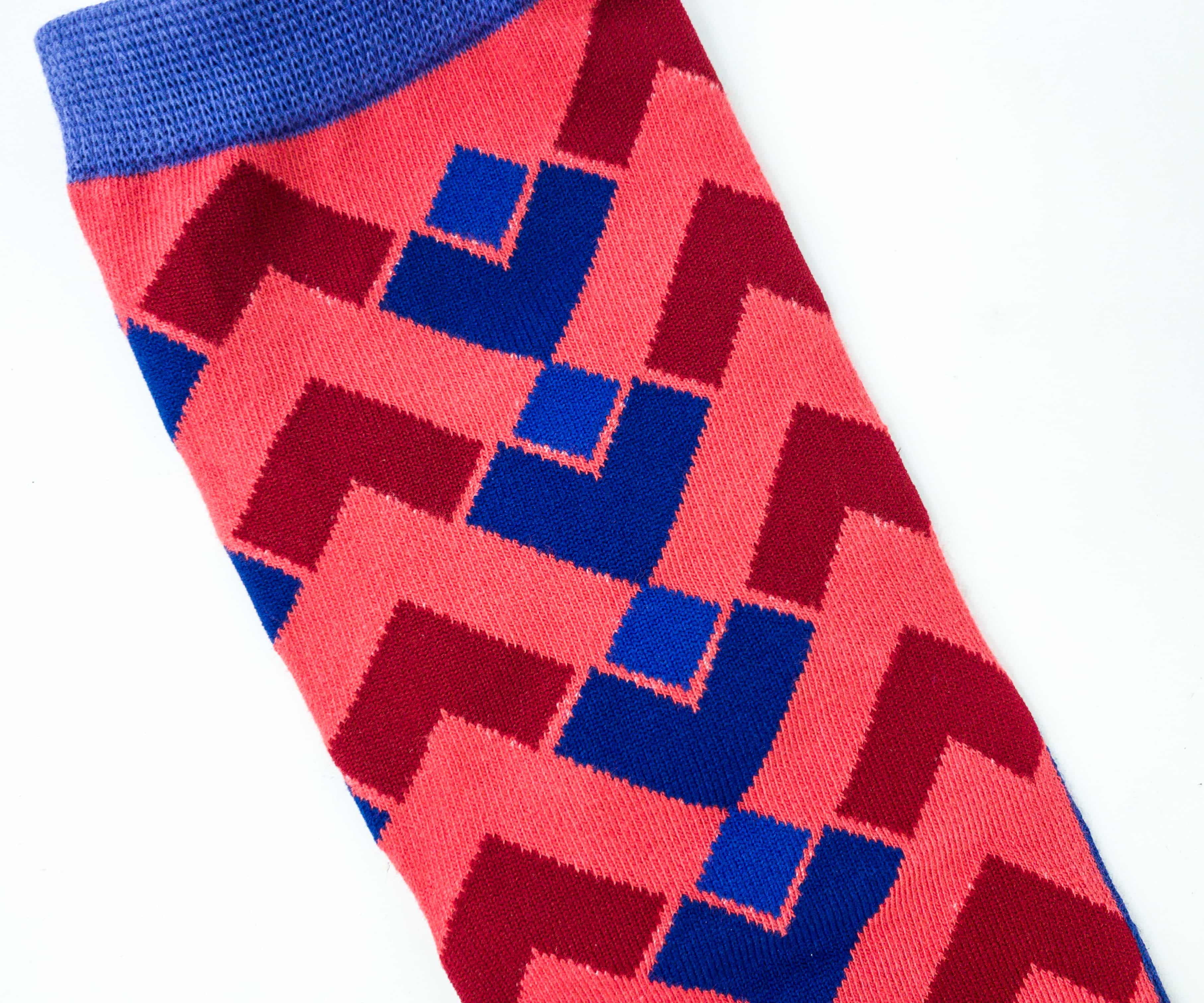 The patterns are in dark red and dark blue, against a light red background. They're bold and unique!
The next fun pair feature sloths! The base color is green and the cuffs, heels, and toes are in yellow. They do look nature-inspired with that color combination.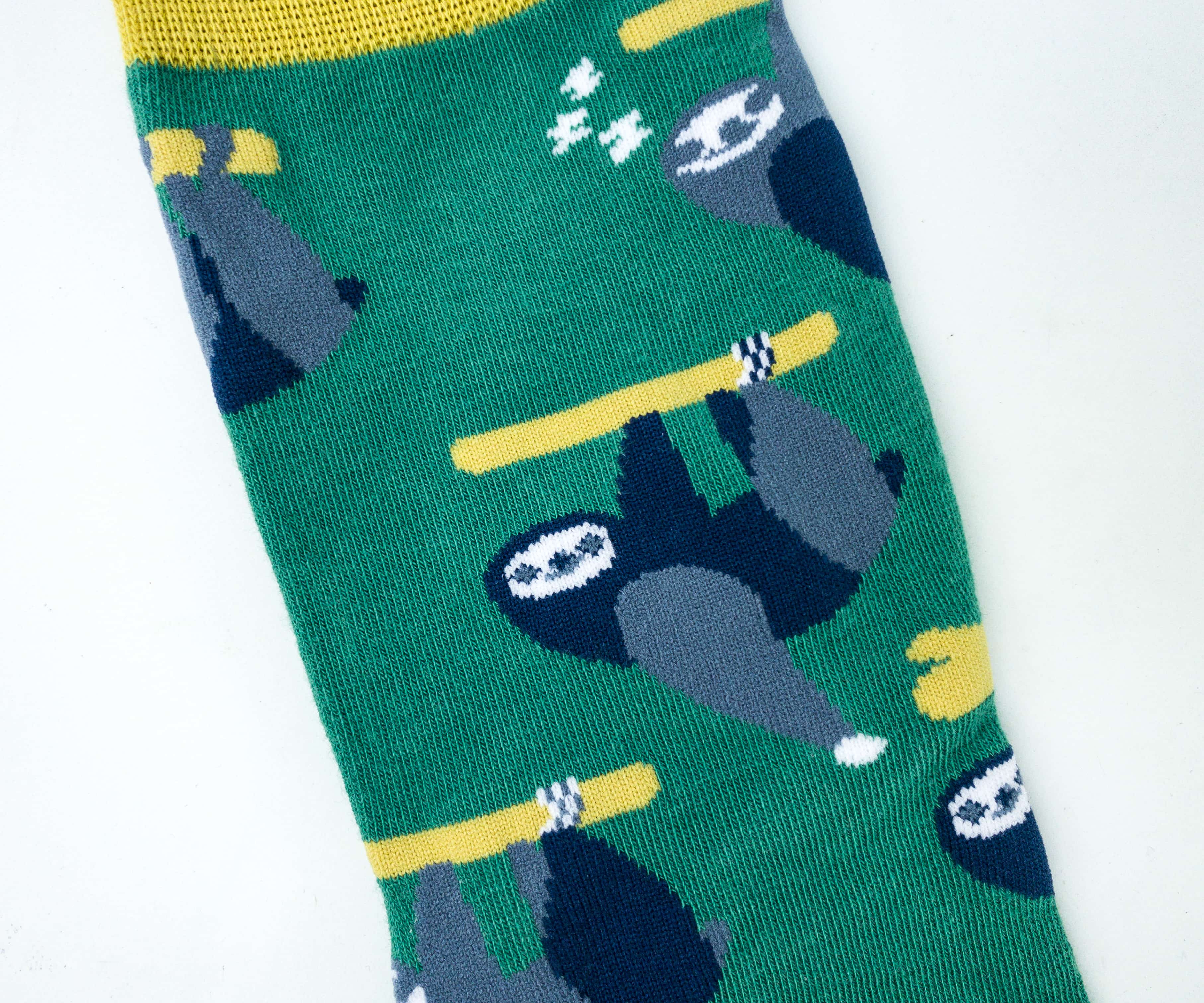 The sloths are looking so cool hanging on a branch!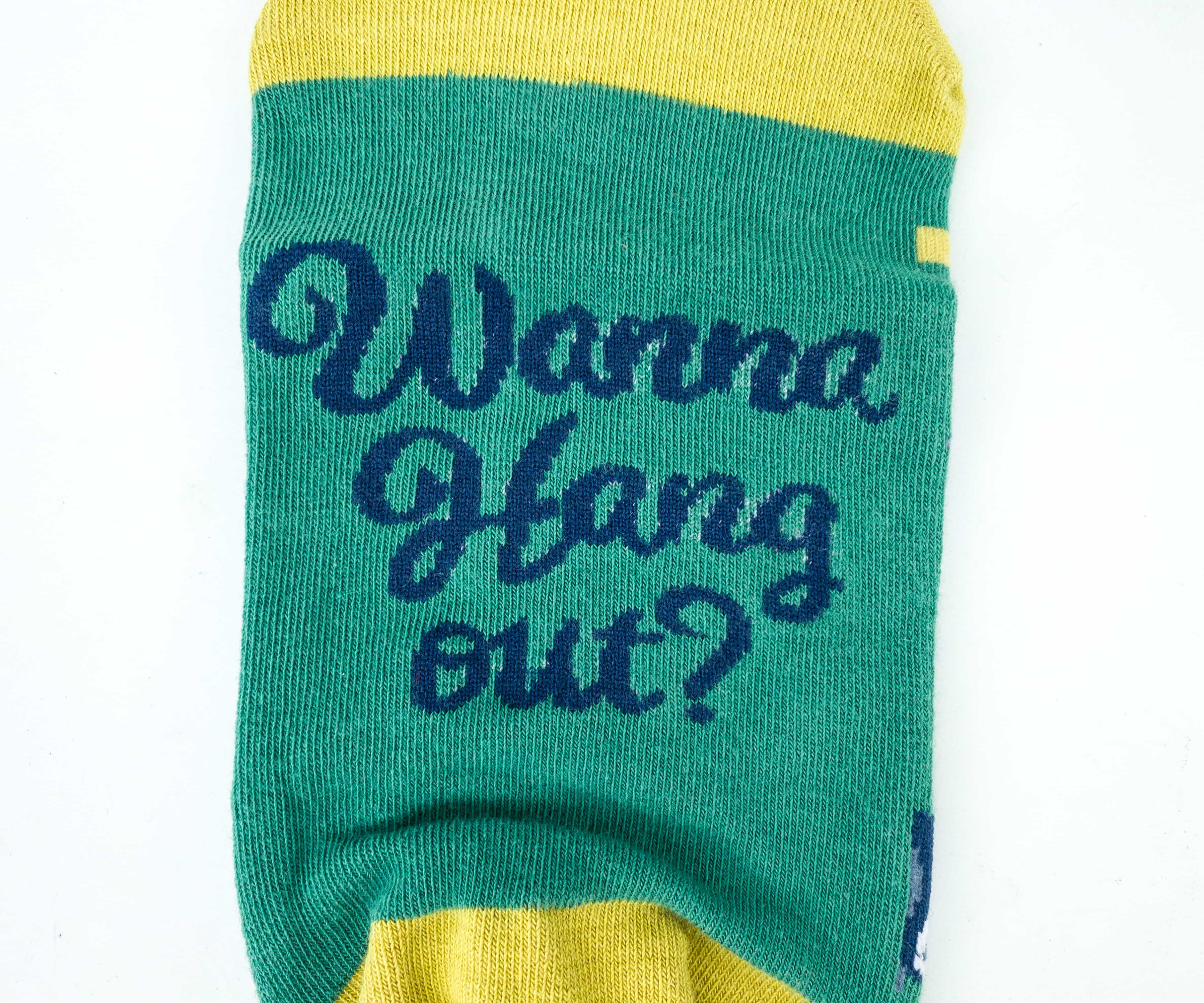 On the sole, it says "Wanna Hang Out?" My kids giggled because it's so witty!
We keep receiving extraordinary socks from Say it with a Sock that leave my kids impressed. They love the socks because of the colorful designs and for the comfort these pairs provide to their feet. The socks are perfect with plain sneakers, or worn even when just when hanging out at home! Also, based on past socks we've received from the subscription, these don't easily get loose even after a few washes. We can't get enough of them and we're looking forward to future sock packages!
What do you think of this month's Say It With A Sock?