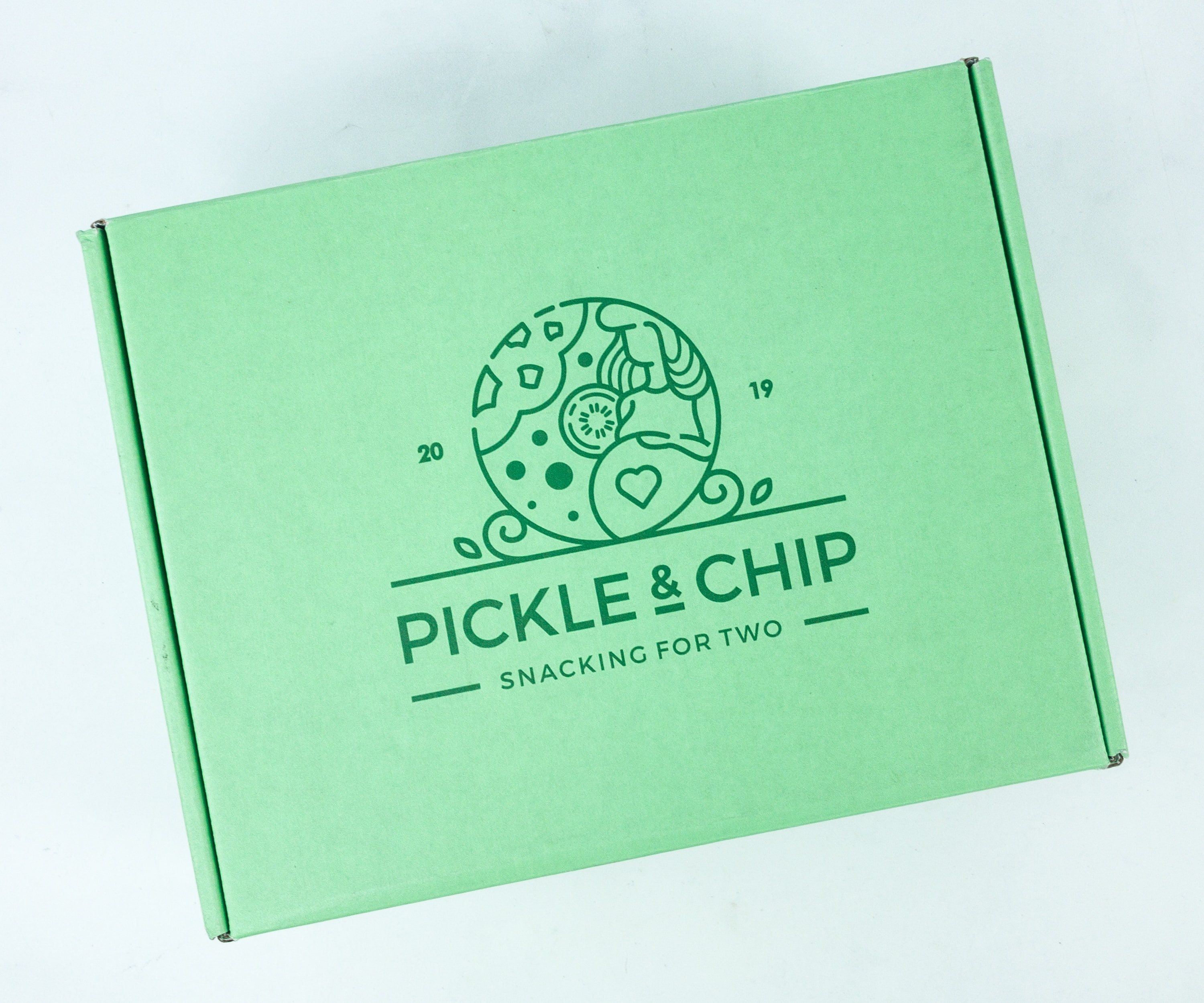 Pickle & Chip is a monthly snack subscription box for moms-to-be. The box costs $45 for just one box, and you have the option to get a 3-, 6- or 9-month plan. This little box of joy contains 6 to 8 nutrient-rich, artisan snacks ranging from granola bars to popcorn, dried fruits, craft beverages, pickles, chocolate chip cookies, and more. Satisfy your wild cravings for salty, sweet, nutrient-rich, and all-natural snacks!
DEAL: Get 10% off your first subscription box or single box orders! Use coupon code HELLO10.
The snacks are contained in a nice green box, and an info card sits on top of everything!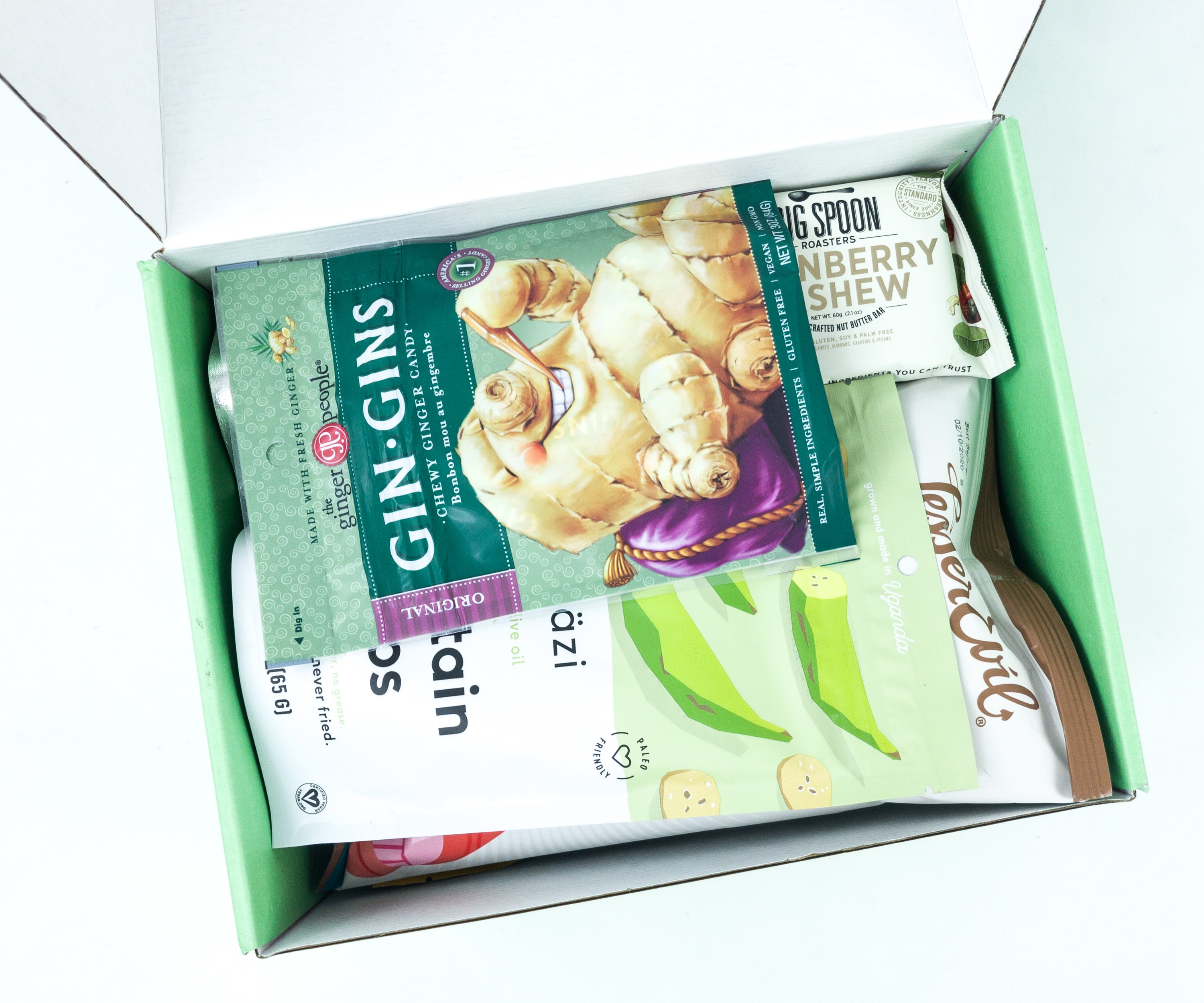 I am excited to try these snacks!

It comes with a card that lists all the snacks in the box!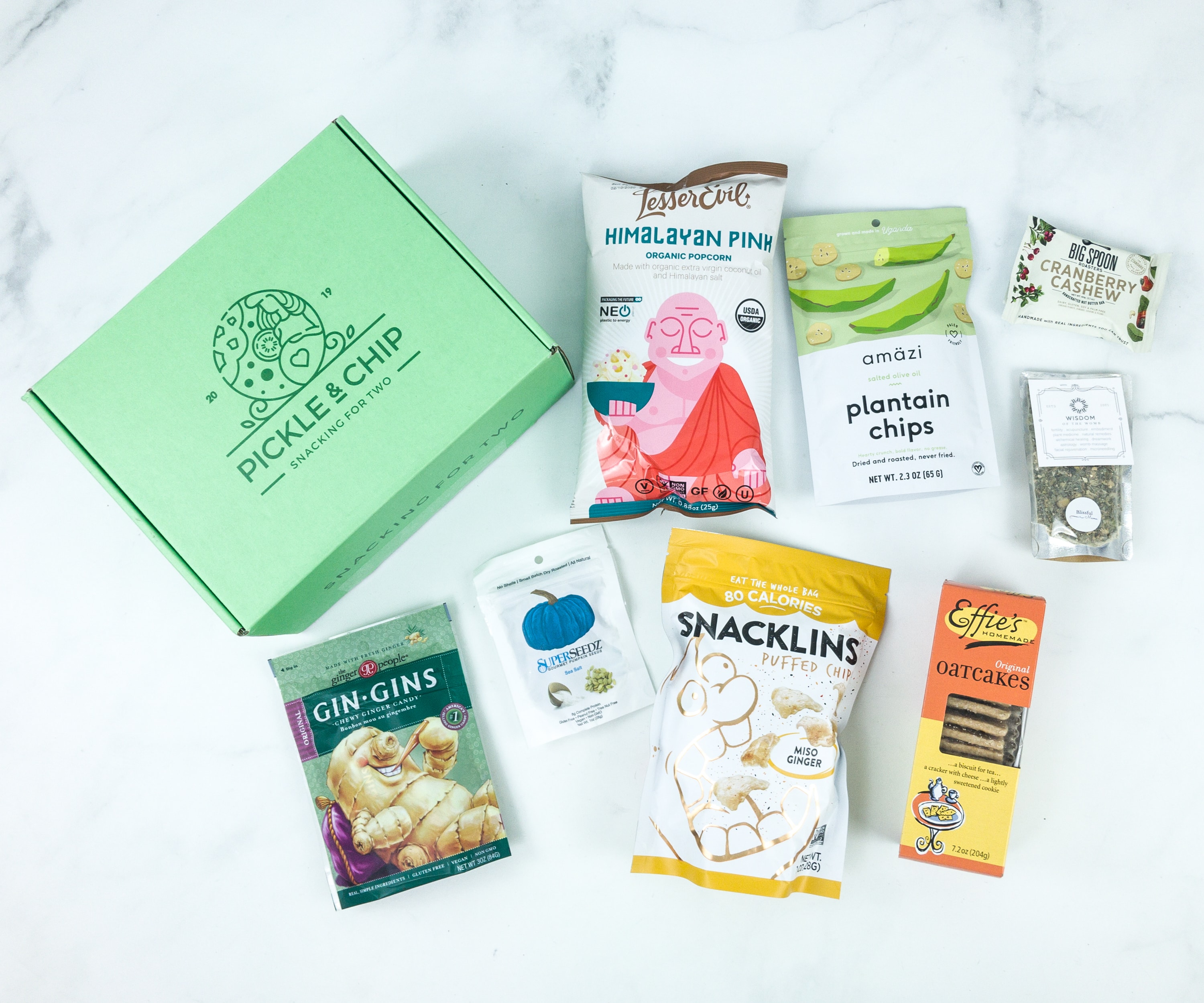 Everything in my box!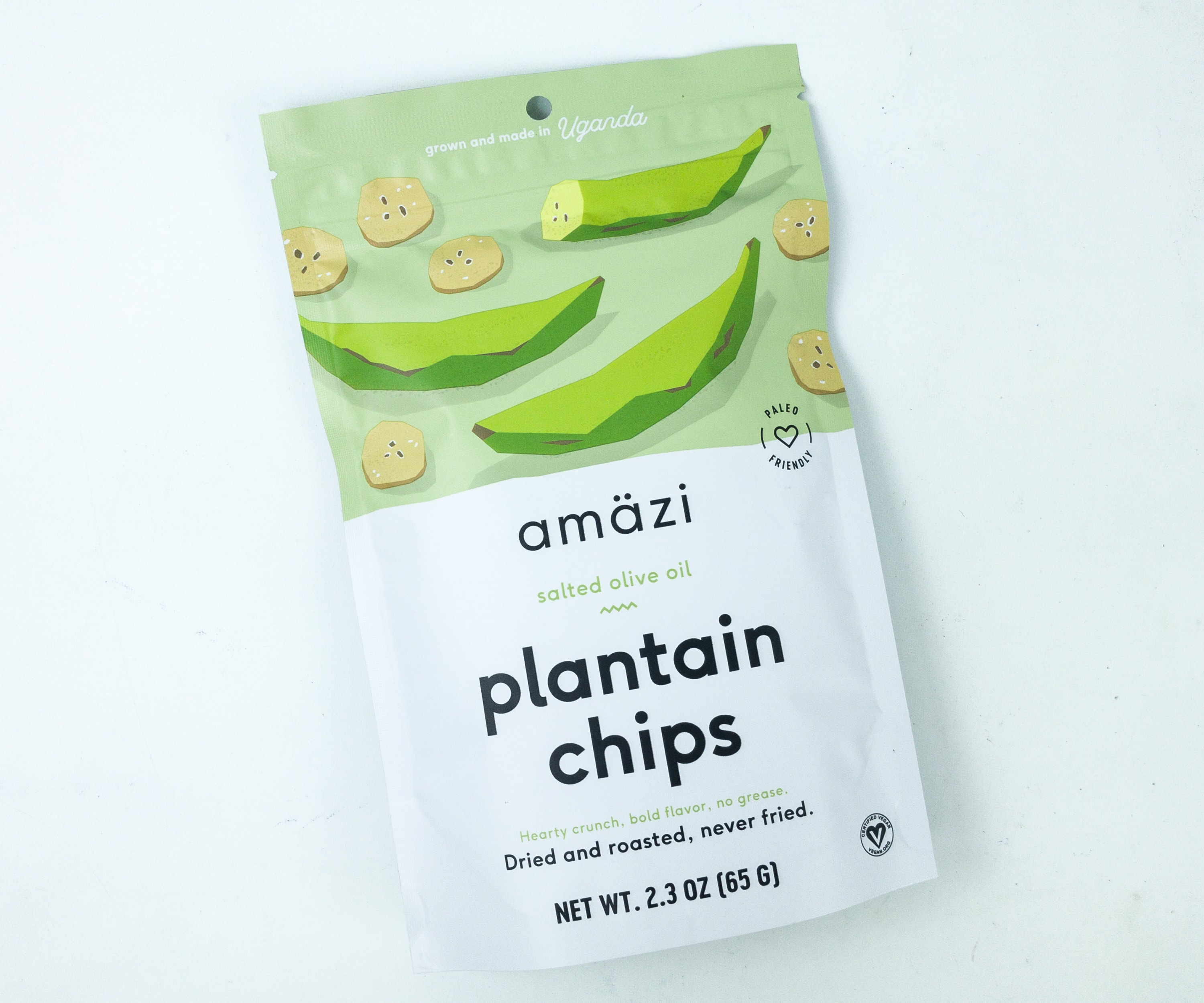 Amäzi Olive Oil Plantain Chips ($4.99) A paleo-certified and vegan snack, these plantain chips are dried and roasted and never fried. Also, the chips have really hearty crunch and really delicious flavor. Subtly sweet, and just the right amount of saltiness.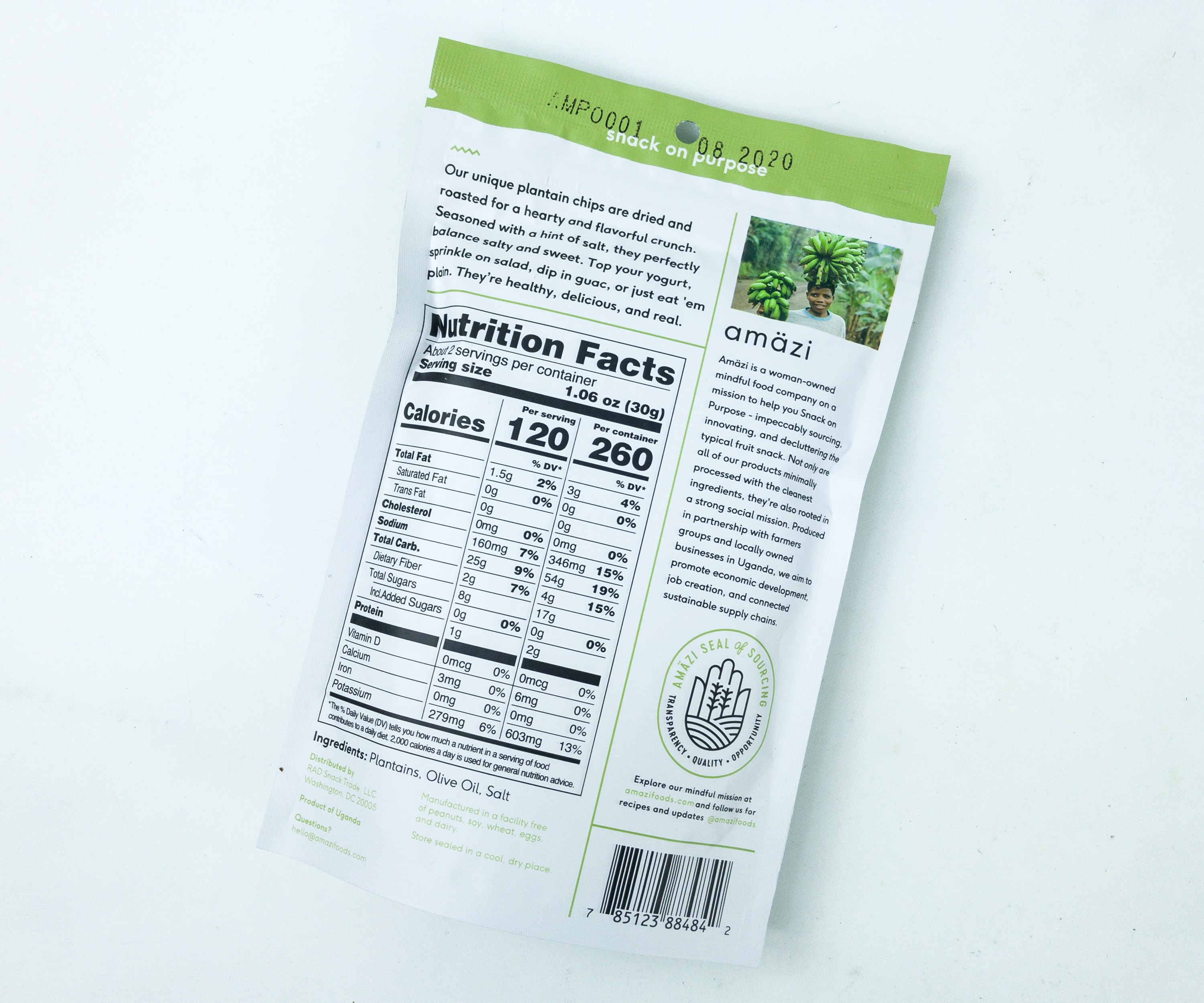 The chips only have 3 ingredients: plantains, olive oil, and salt!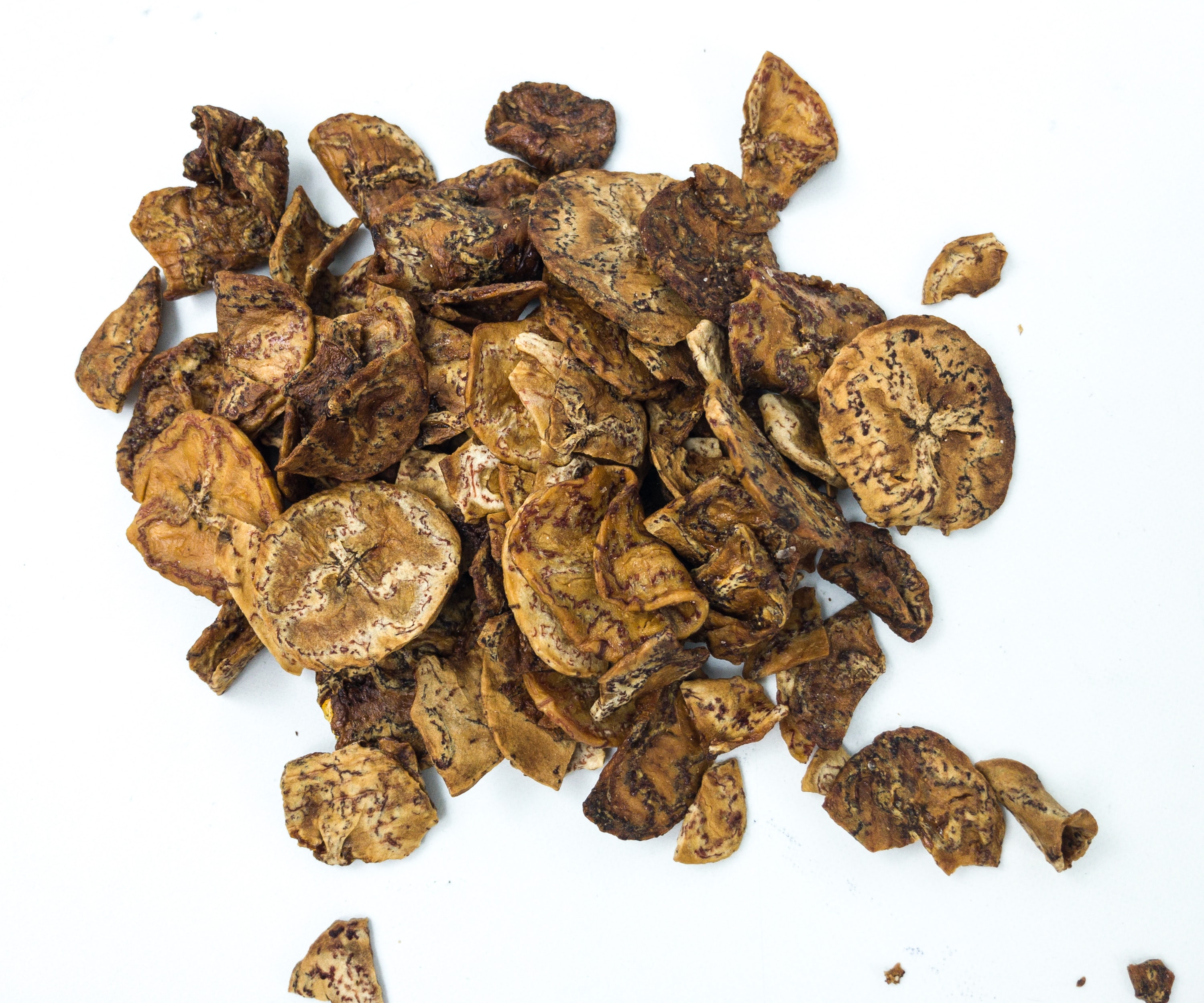 You can enjoy it with hummus, or use it as breading for chicken or fish!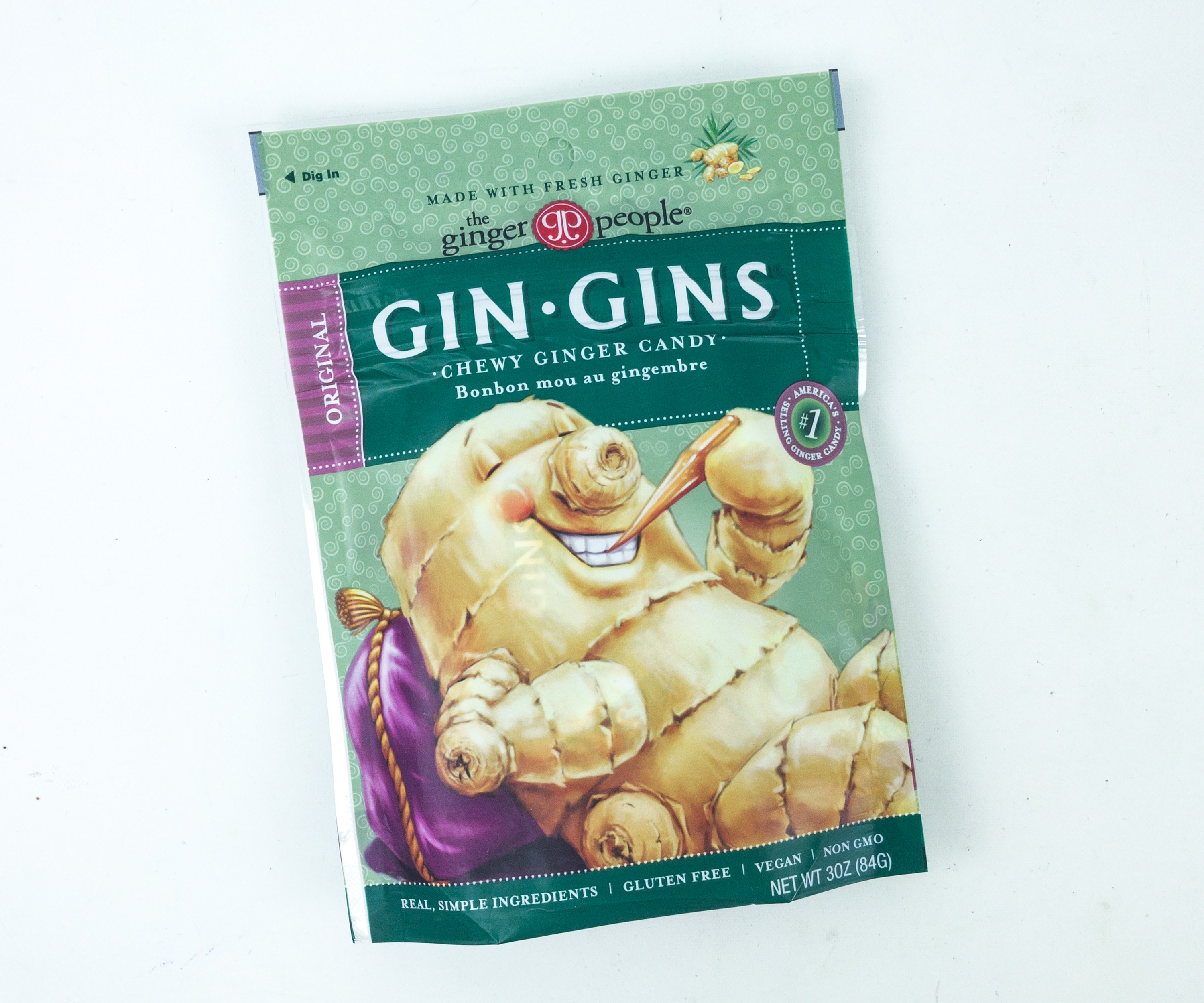 Ginger People Gin-Gins Chewy Ginger Candy ($4.97) If you're feeling nauseated, a ginger candy will work wonders for you.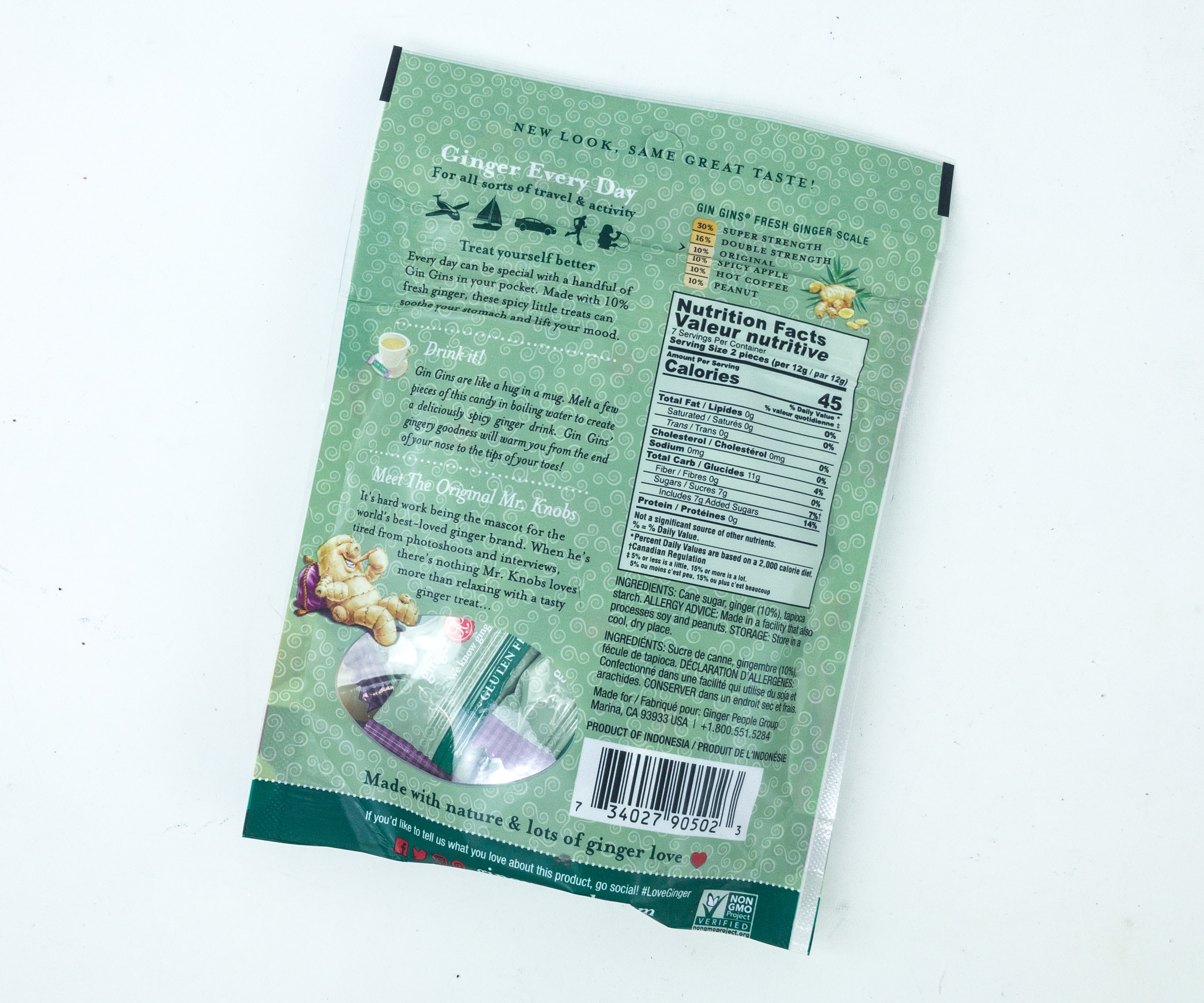 As compared to other ginger candies, this brand contains more fresh ginger, and that also makes the candies chewier.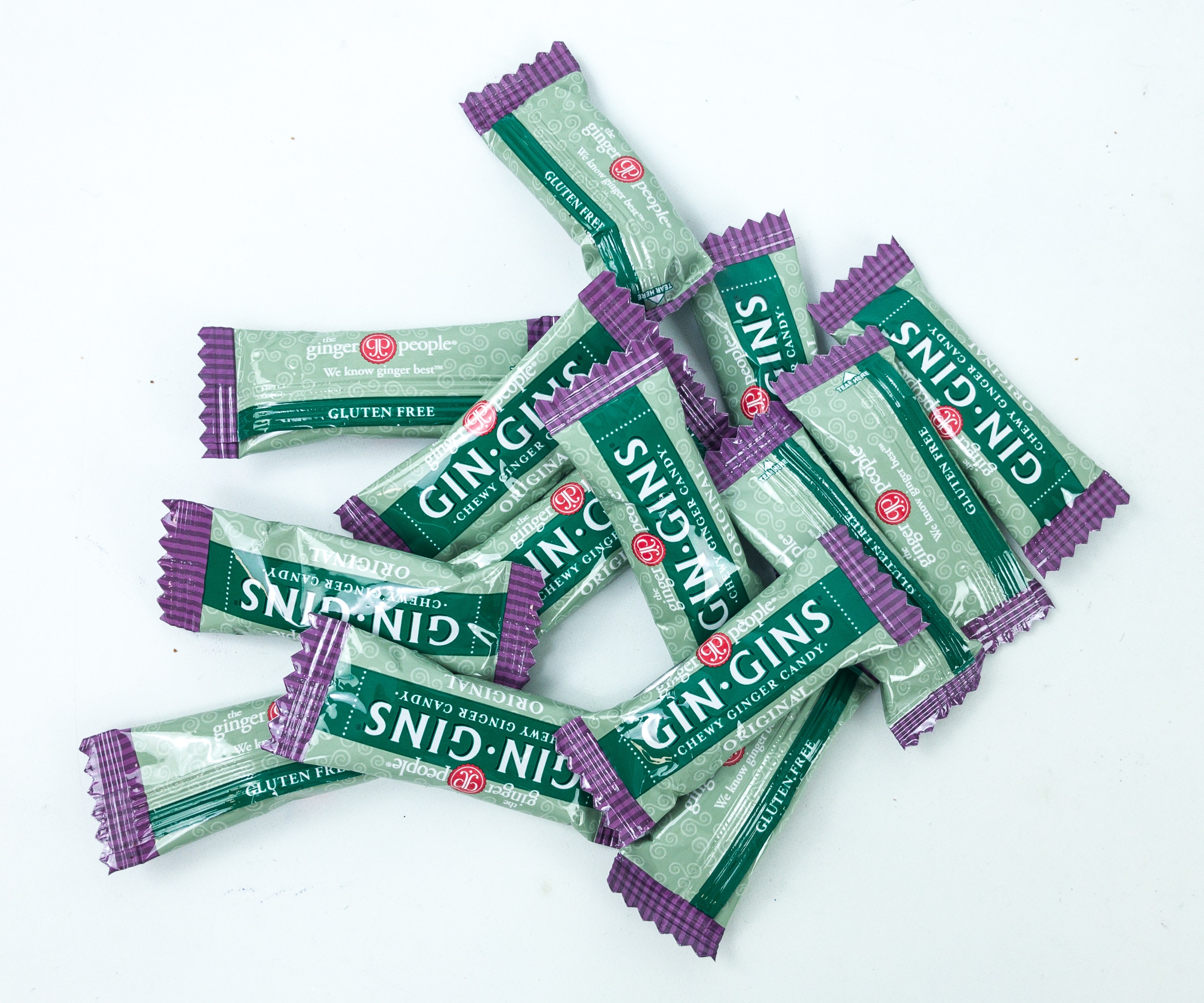 The candies are individually wrapped.
They are made with real ginger and real cane sugar, without artificial colors, flavors, and preservatives.
Big Spoon Roasters Cranberry Cashew Bar ($2.49) Nut butter bars are also a great source of protein. This one is soft and buttery, with crunch from the added whole nuts and grains.
This cashew bar uses a mix of peanuts and cashew nut butter, added with dried cranberries, whole grains, and wildflower honey. You can ditch your granola bars and opt for this one.
This is one of the best snacks to easily satisfy cravings while on-the-go. Just look at the bar and see the amount of delicious and rich nuts was put in there! So yummy!
Lesser Evil Himalayan Pink Popcorn ($0.97) This popcorn is air-popped! Each piece is tender and crunchy, made with non-GMO, organic corn added with Himalayan salt and coconut oil for great flavor.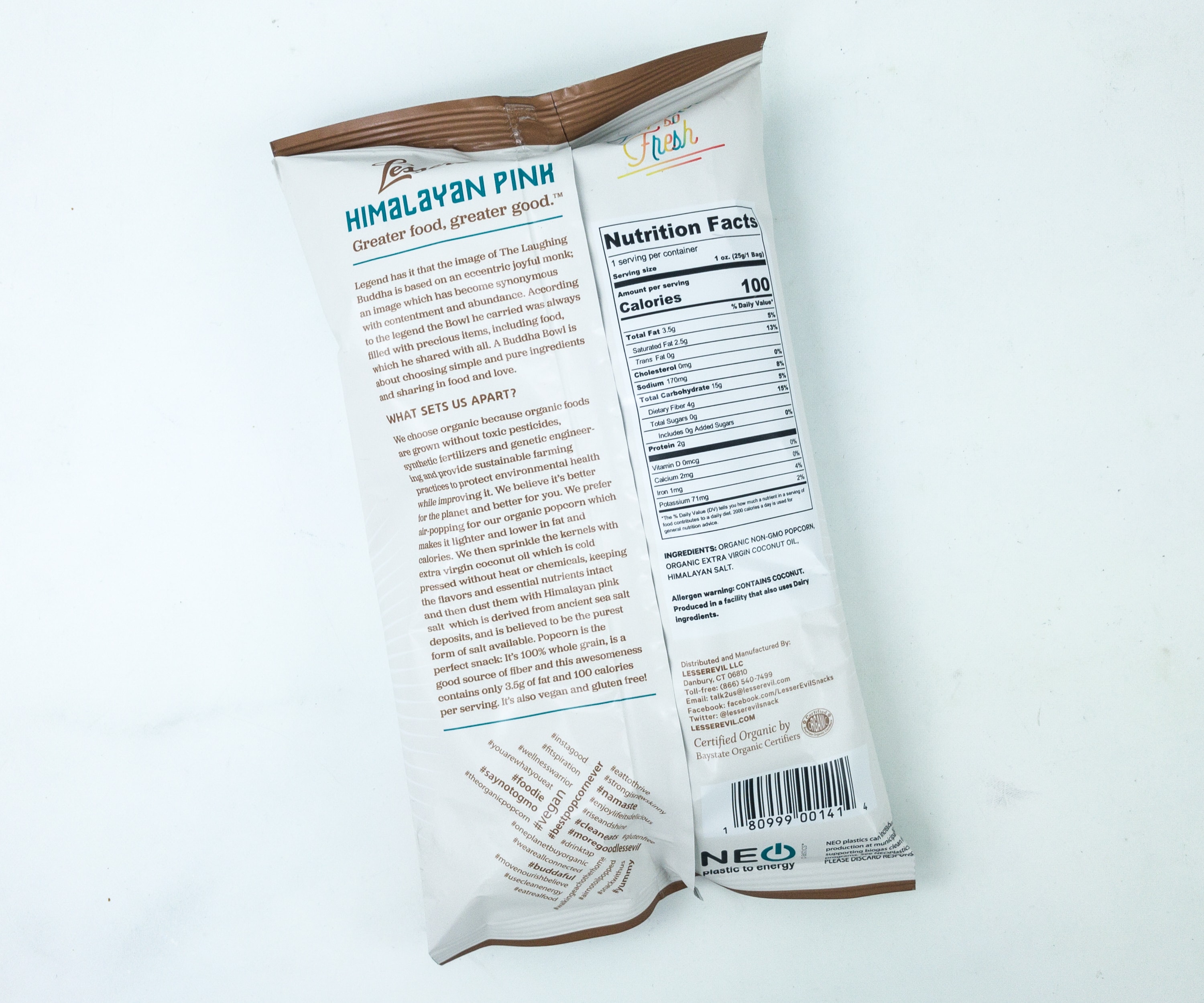 It's another guilt-free indulgence when you crave something crunchy and salty!
Snacklins Miso Ginger Puffed Chips ($2.43) It's a vegan and gluten-free choice when you want to enjoy pork rinds or chicharrones. Since this is made with zero meat, it's totally guilt-free!
The snack started as a challenge between friends to make healthy chips, and they came up with these great chips after much experimentation.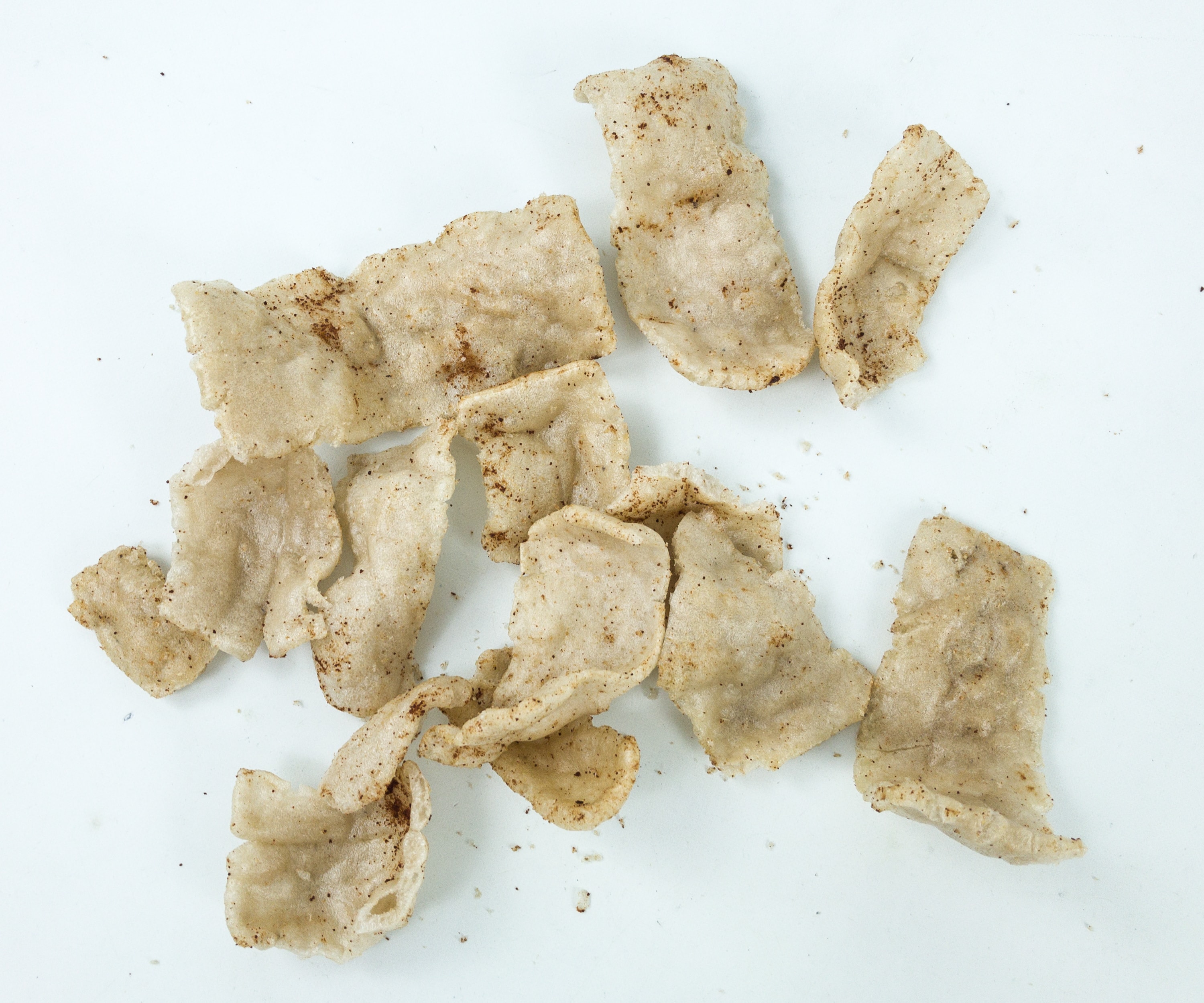 The chips came out great. I love the perfectly seasoned crisps, they gave me the delightful taste of meat chips, without the guilt!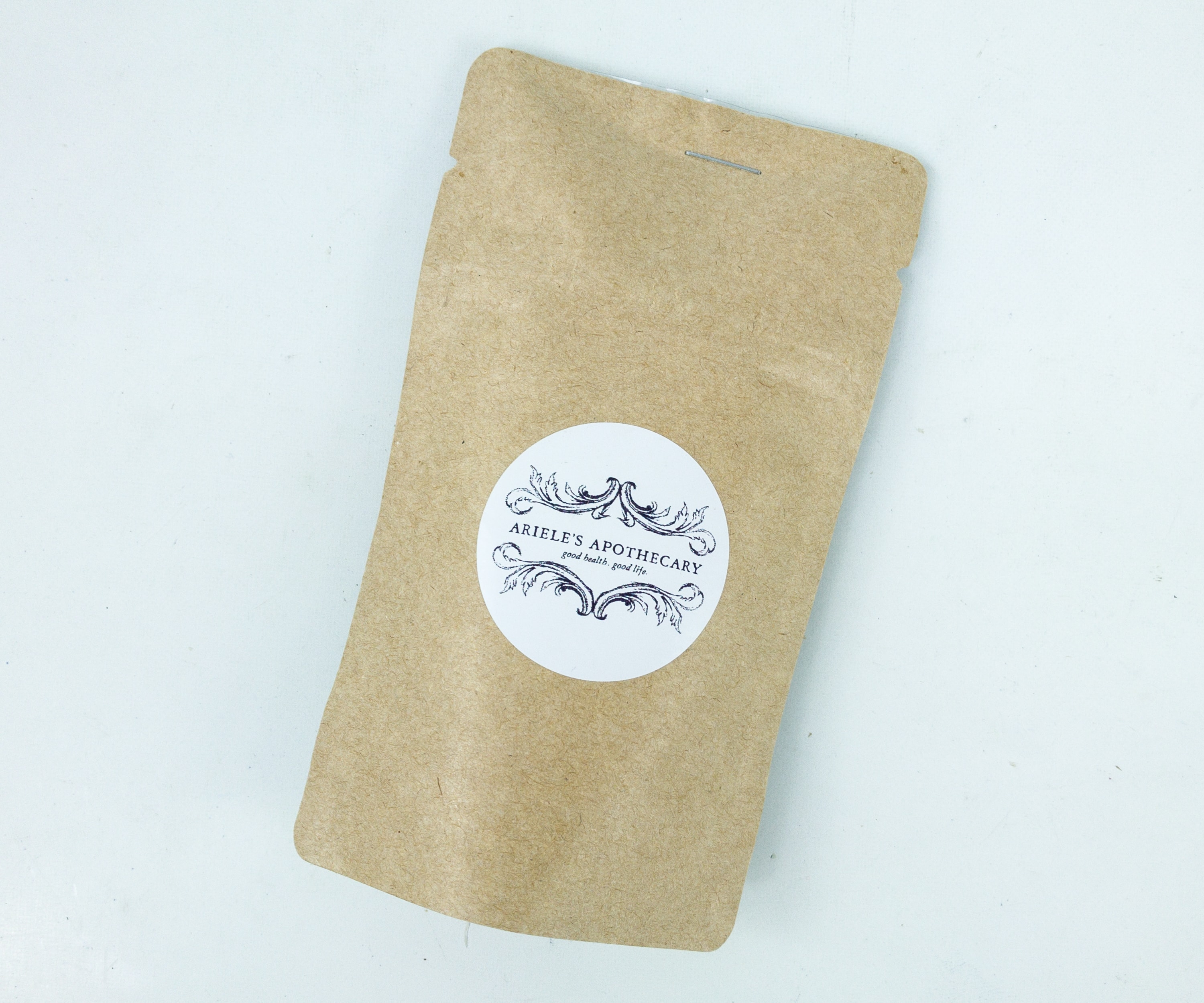 Ariele's Apothecary Blissful Mama Tea ($24 Full-Size 5oz.) For tea-loving moms-to-be, Ariele's Apothecary have this tea blend which is a calcium-rich blend that supports a healthy pregnancy, tones the uterus, and can ease stress, anxiety, and sleeplessness that is caused by pregnancy.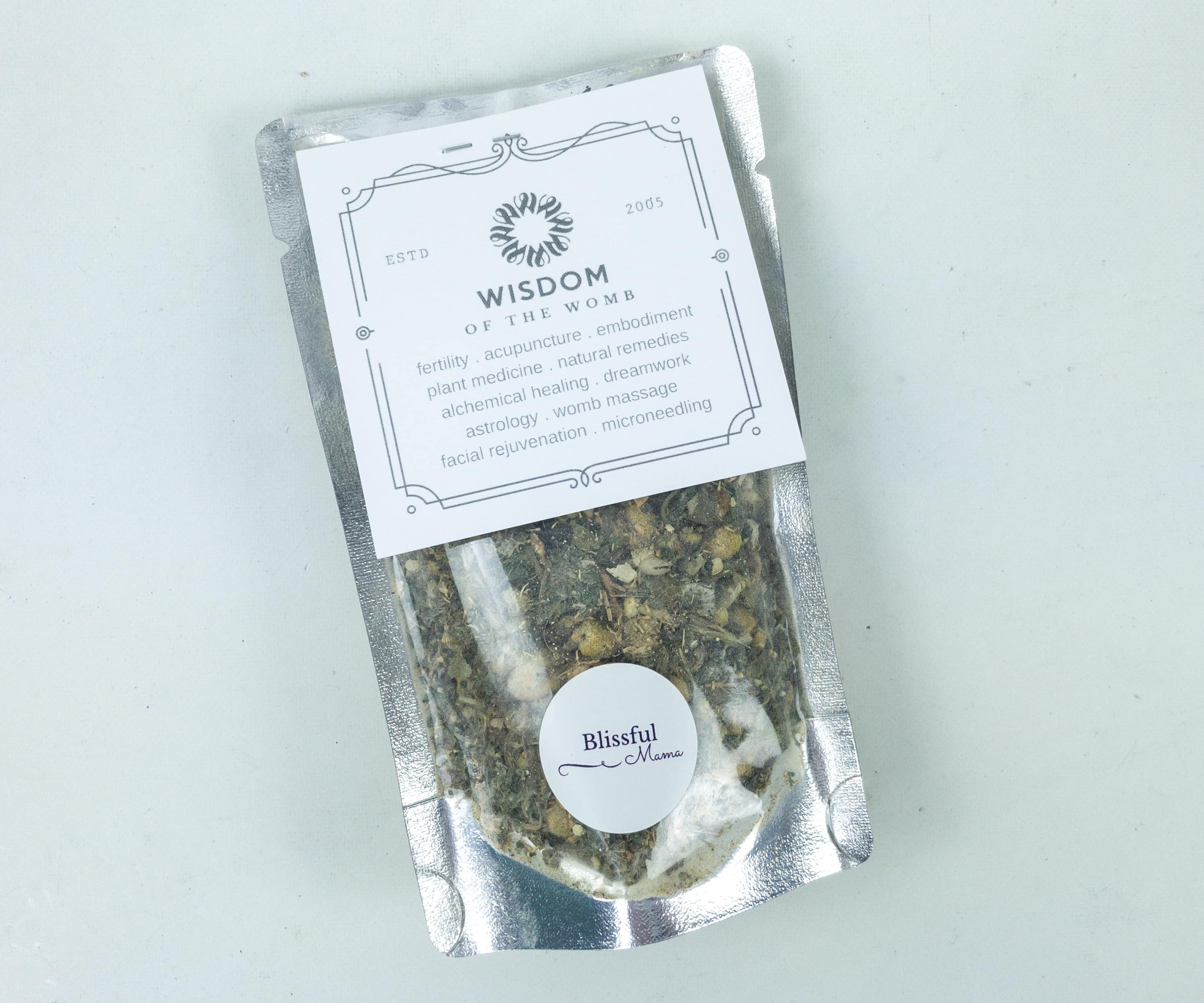 The tea also promotes healthy digestion that reduces pregnancy-related problems like heartburn, nausea, and constipation.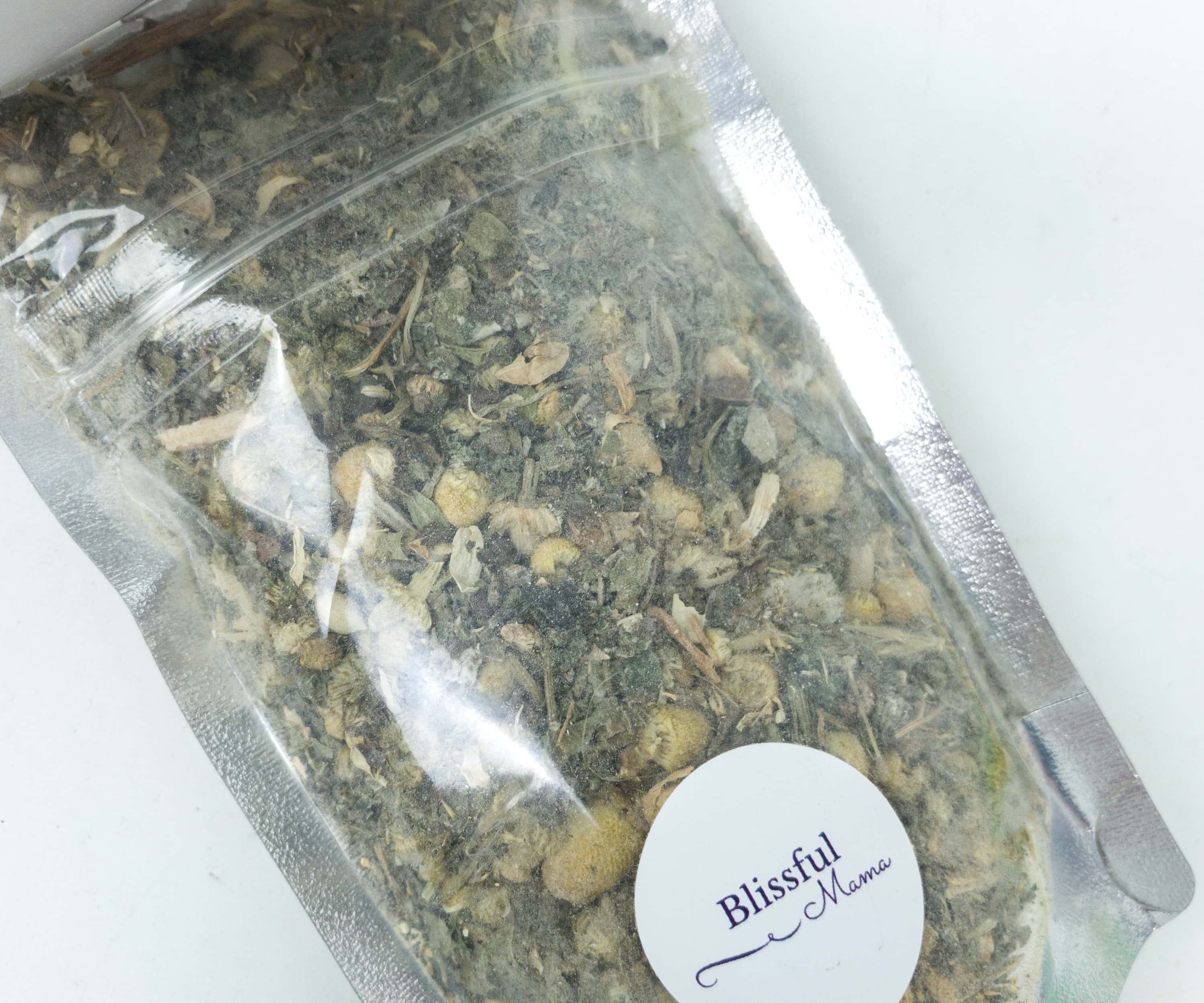 The blend contains raspberry leaf, nettle leaf, chamomile, lemon balm, dandelion, yellow dock, wild yam, orange peel, and ginger.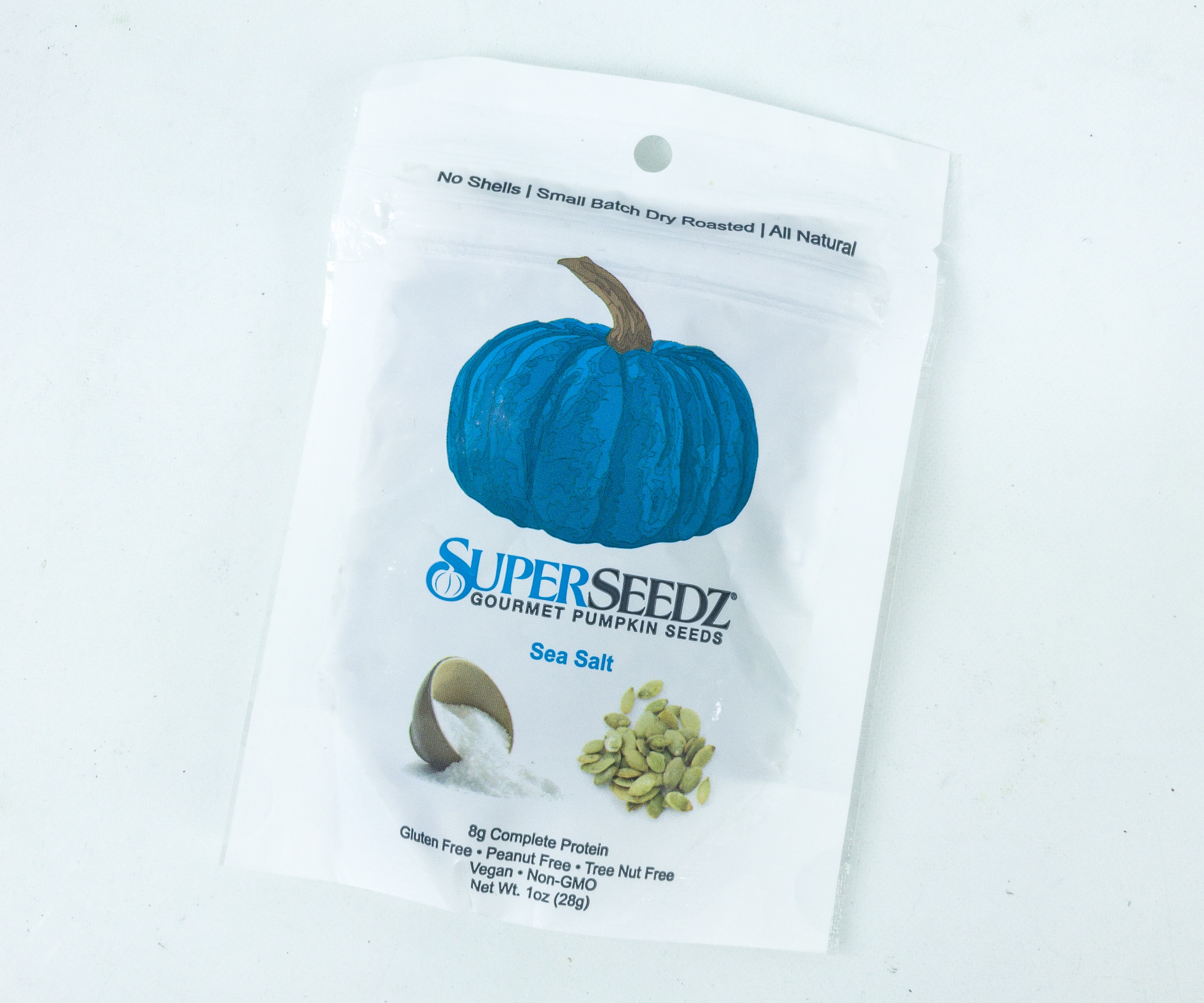 Superseedz Sea Salt Pumpkin Seeds ($3.17) Another protein-rich snack in the box is this pack of pumpkin seed seasoned with all-natural sea salt! Pumpkin seeds help improves a healthy heart, very high in magnesium, and can lower blood sugar levels.
The snack also has no gluten, tree nuts, peanuts or soy, it's vegan, and it comes with a resealable package!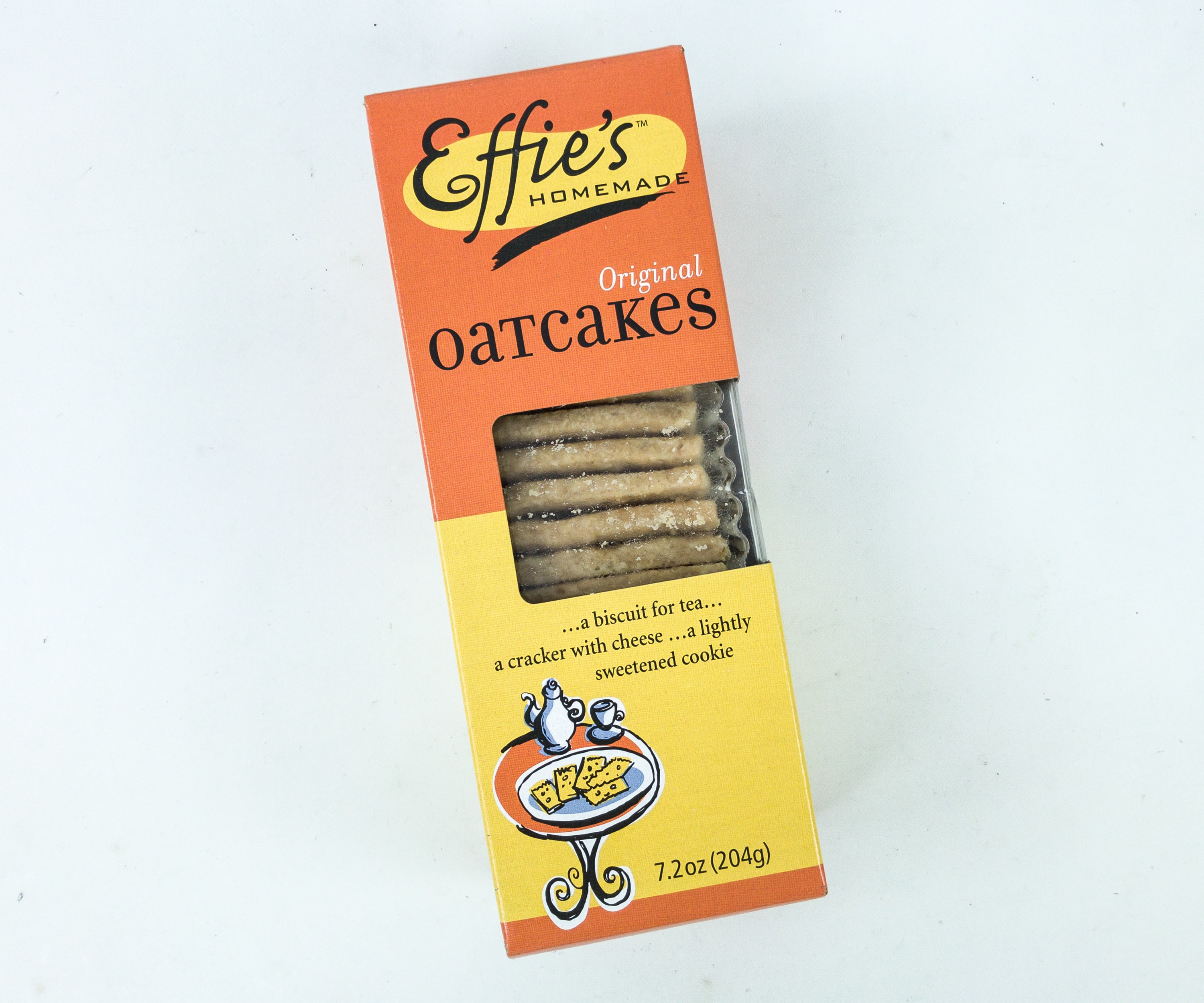 Effie's Homemade Oatmeal Cakes ($6) A fourth-generation family recipe, Effie's original oatcakes are lightly sweetened, crisp, and comes with a nutty flavor.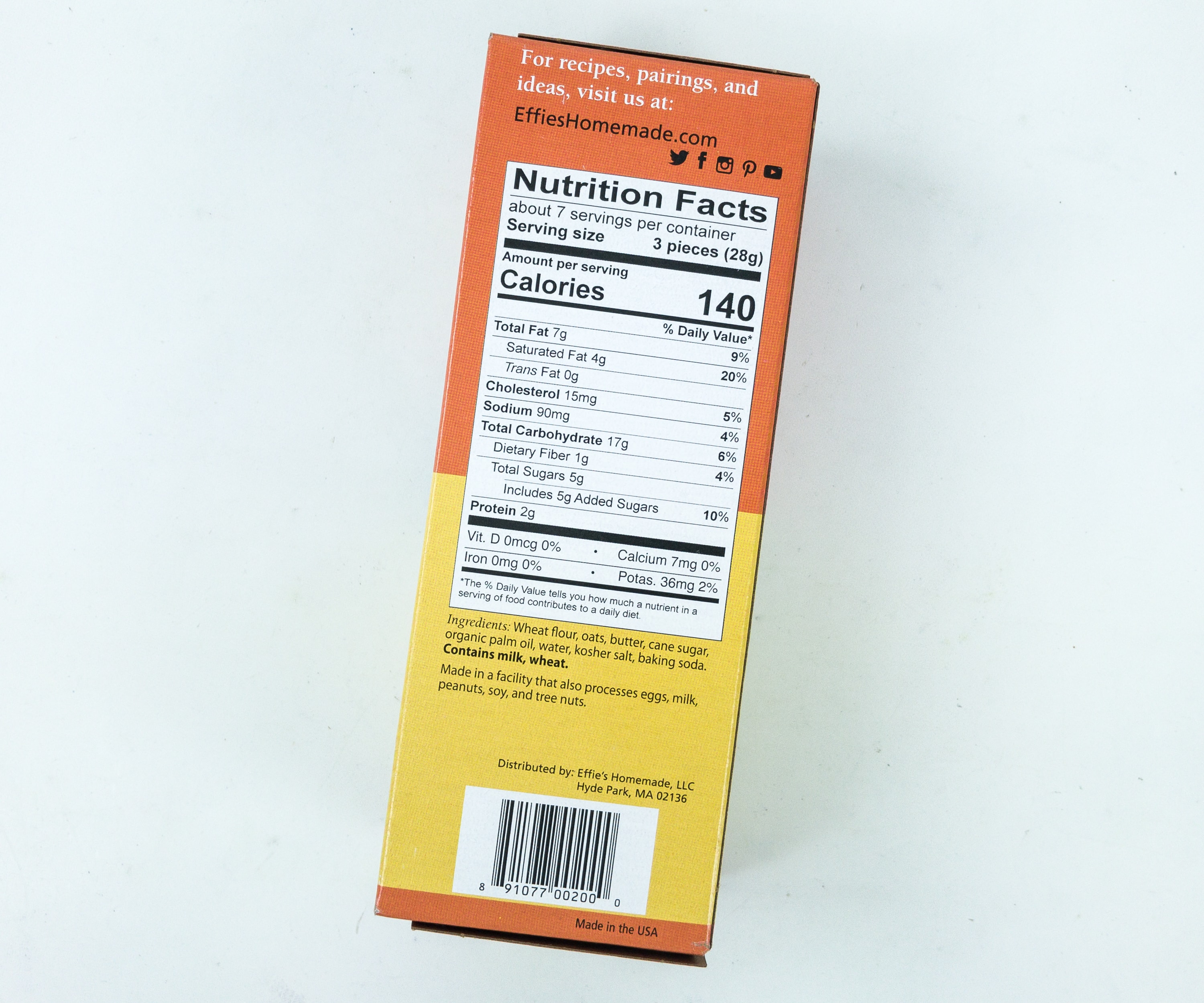 The oatcakes are made from wheat flour, oats, butter, cane sugar, organic palm oil, water, kosher salt, and baking soda.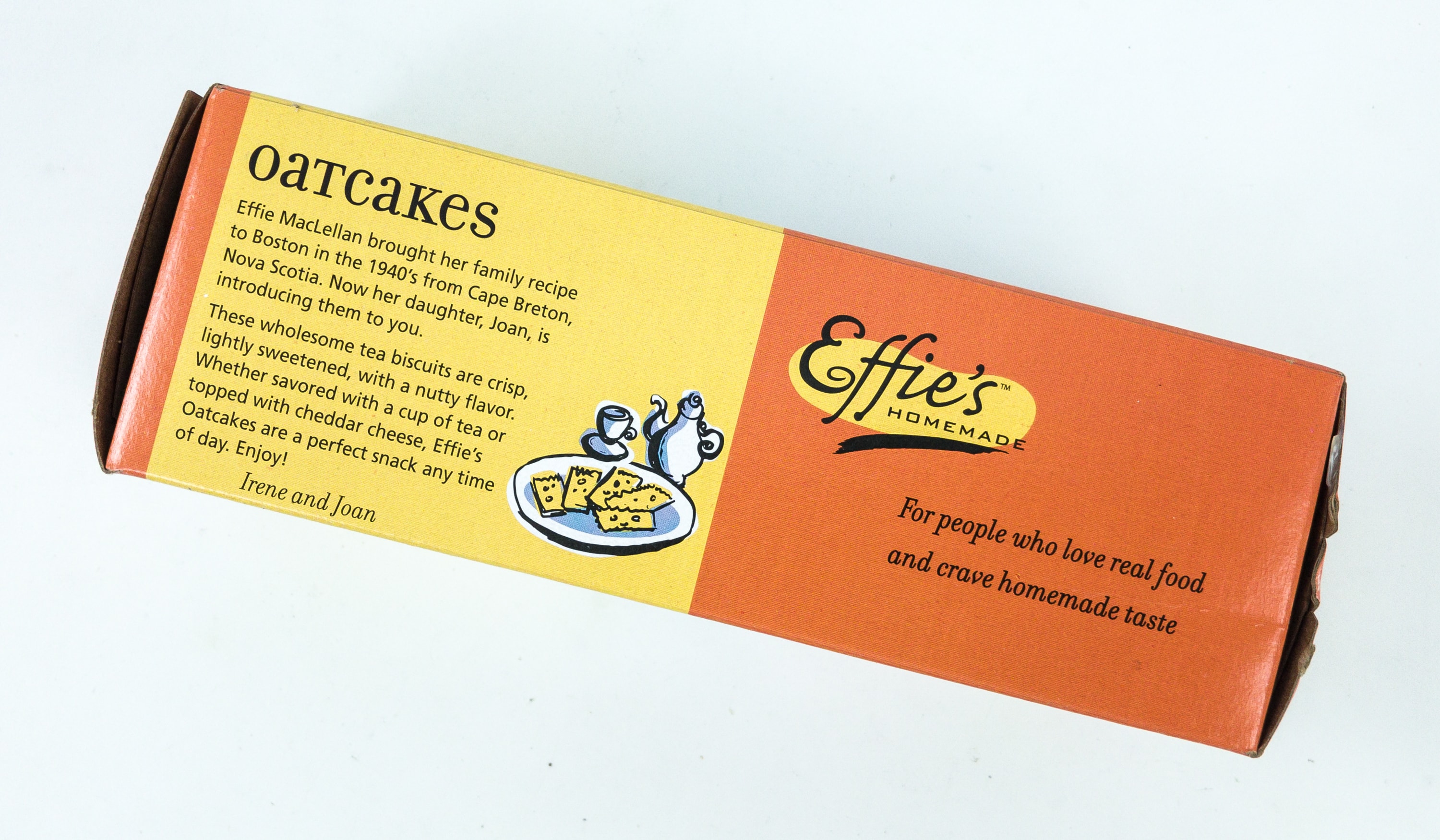 They are perfect with the tea blend that also came in this box!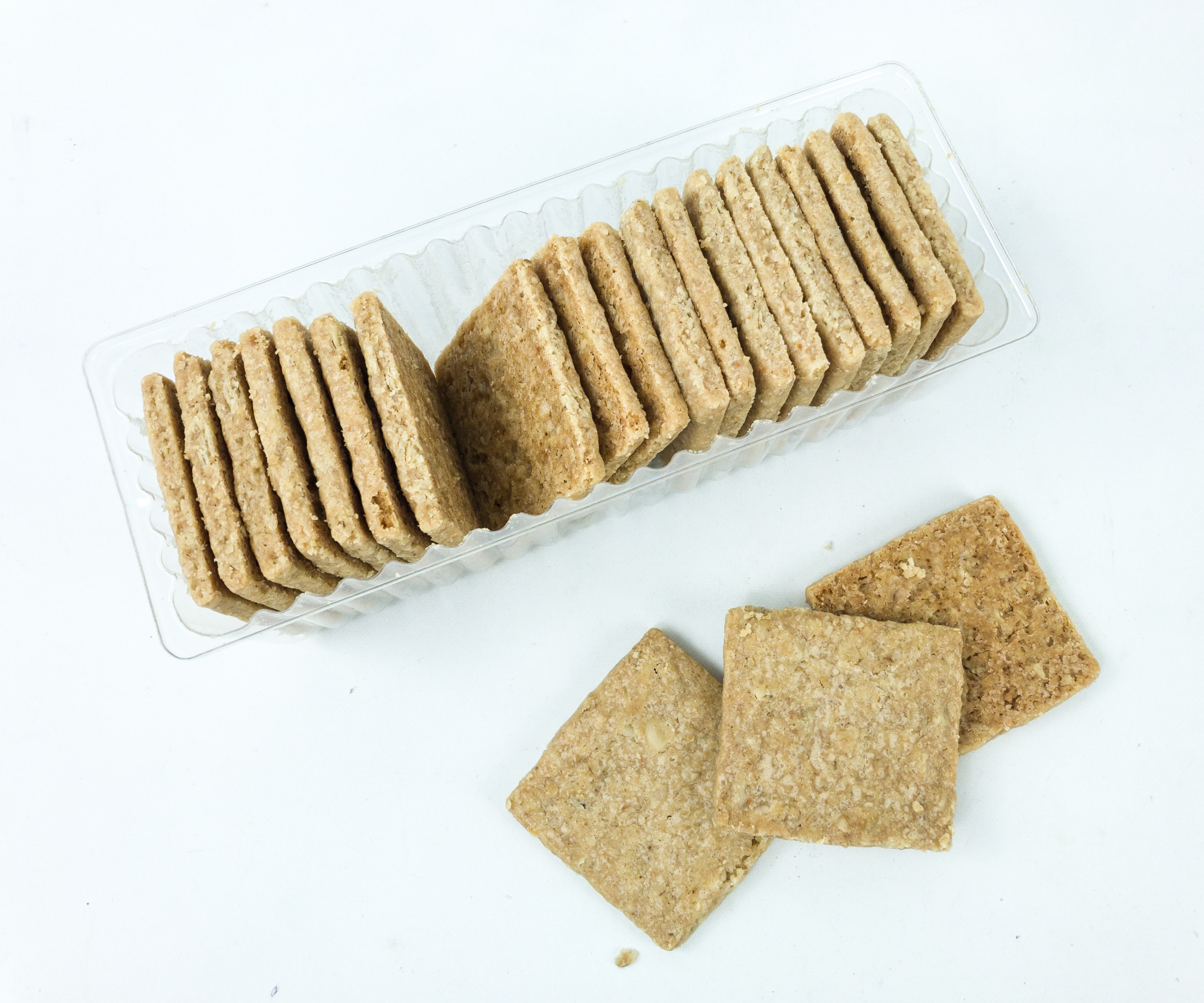 I love the nutty flavor of these oatcakes! They're crisp and tasty, perfect with a warm beverage!
Whether for pregnancy cravings, or just a normal day of snacking, this box is perfect! It gives us new tastes and snacks to love! Snacks are mostly healthy and made of the finest ingredients as well. I love the healthy options for chips, I can just snack without the guilt. This box is tailor-made for moms-to-be so they can satisfy their cravings for something sweet, salty, and even bizarre flavors! I am excited about the next box, for new snack choices and flavors, and I would have definitely gone wild over it in any of my four pregnancies!
What do you think of the new Pickle & Chip box?