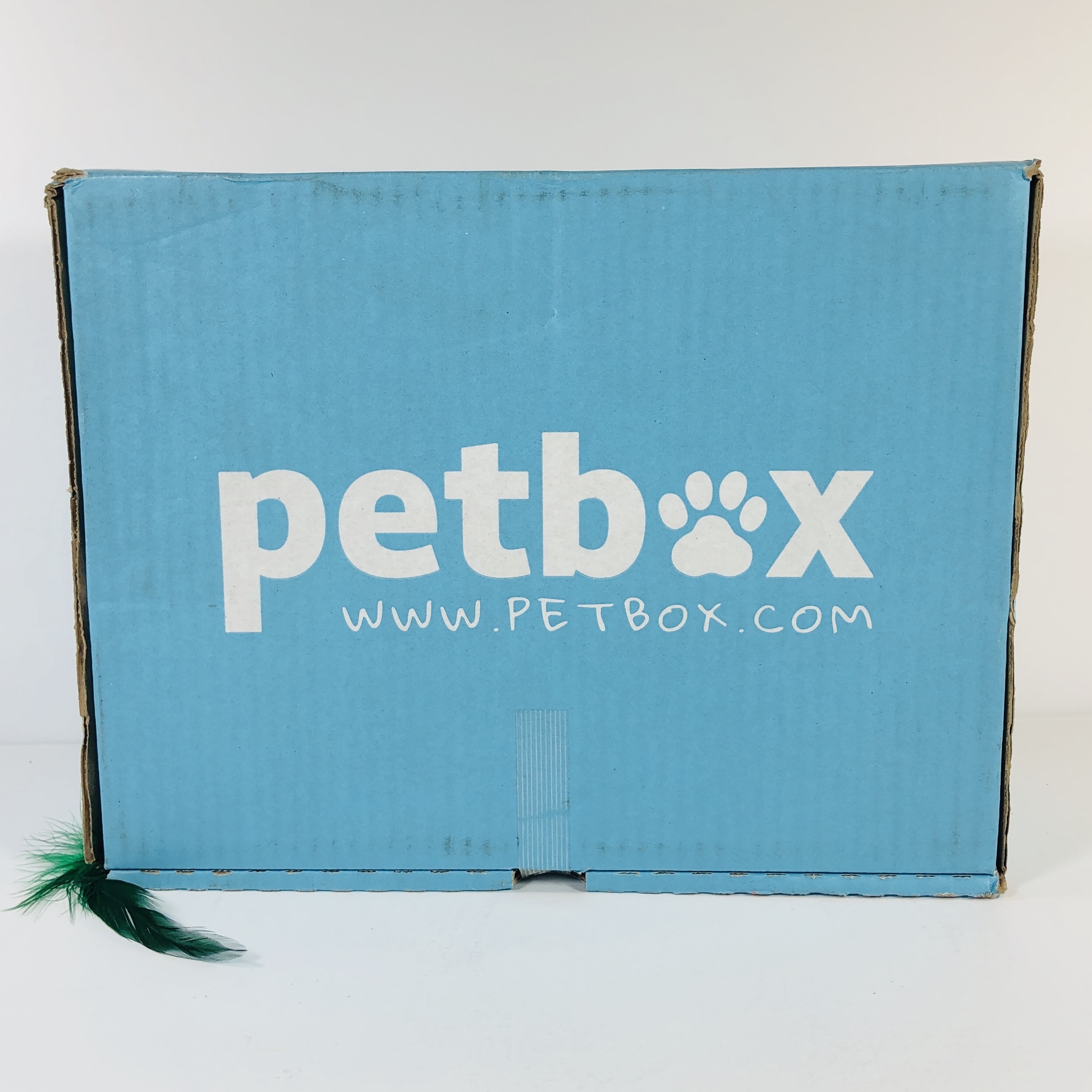 PetBox is a subscription box for dogs or cats. When you sign up for PetBox you pick whether you have dog or cat. I am reviewing the PetBox for cats, which is $29.99 a month. The price drops to $24.99 a month for a prepaid 12-month subscription. The items are all chosen and approved by the actress Jennie Garth.
DEAL: For a limited time only, get 50% off your first box! Use the coupon code HELLO50 to get the deal.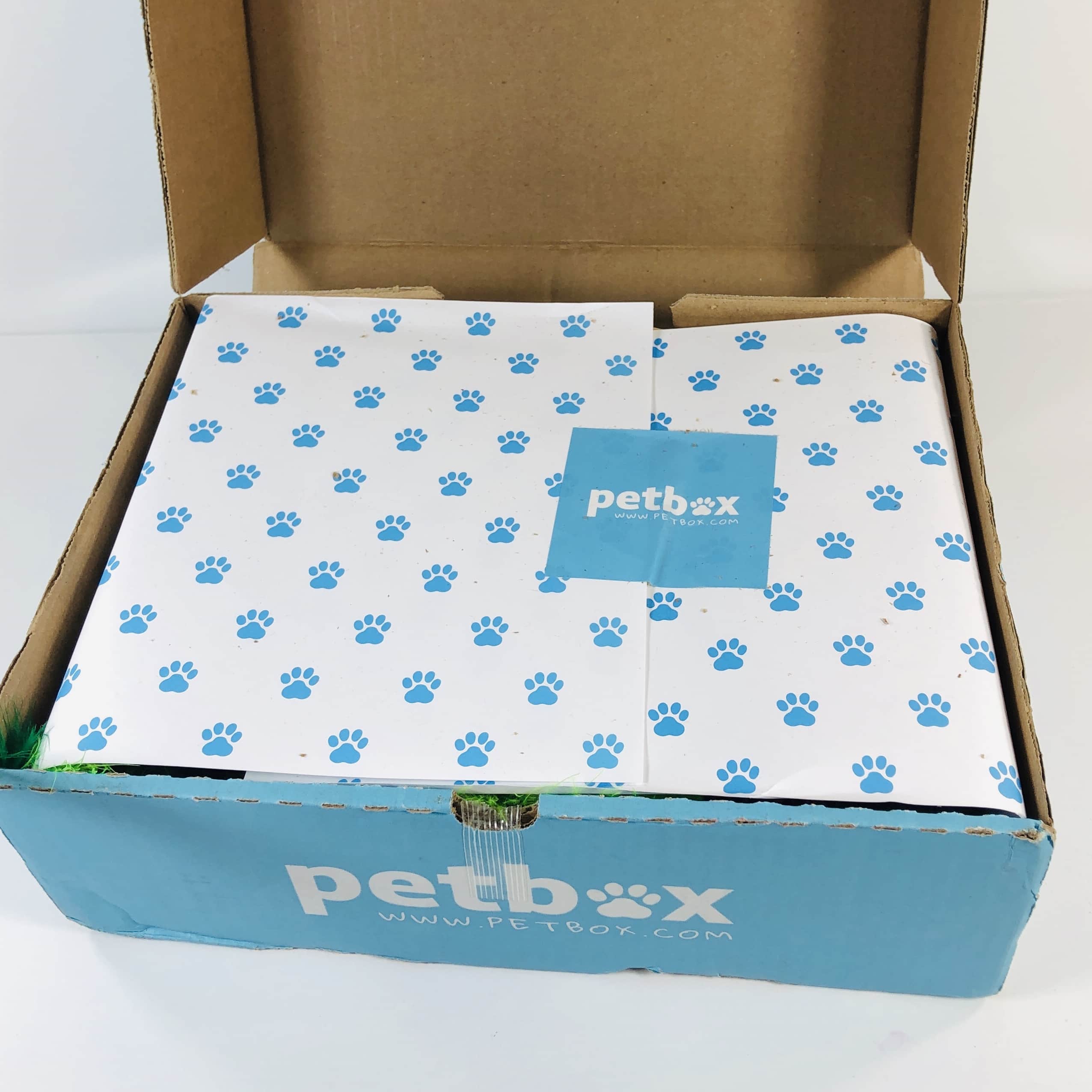 Look at the cute paw prints on the paper!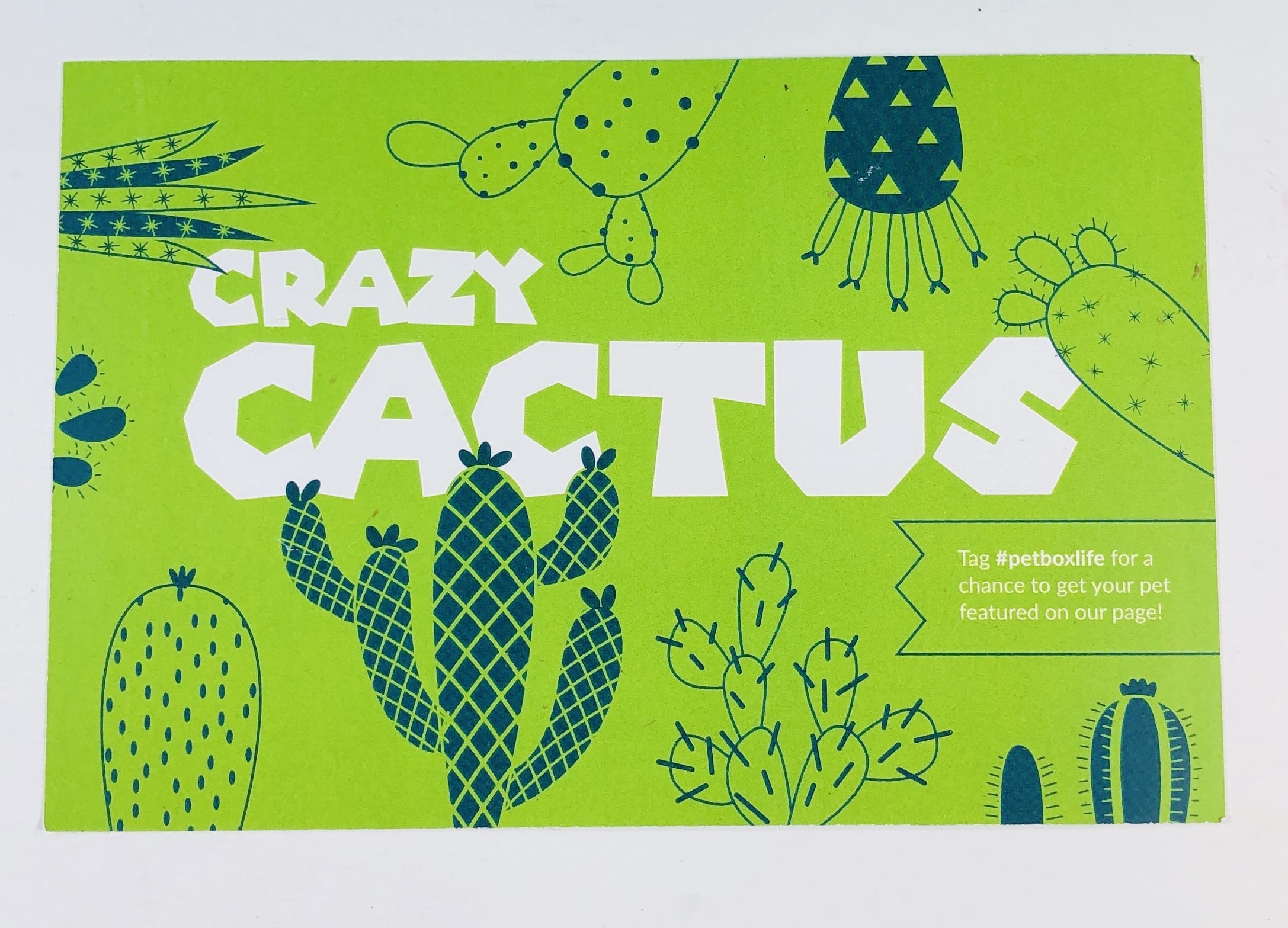 There was a card announcing the theme: Crazy Cactus!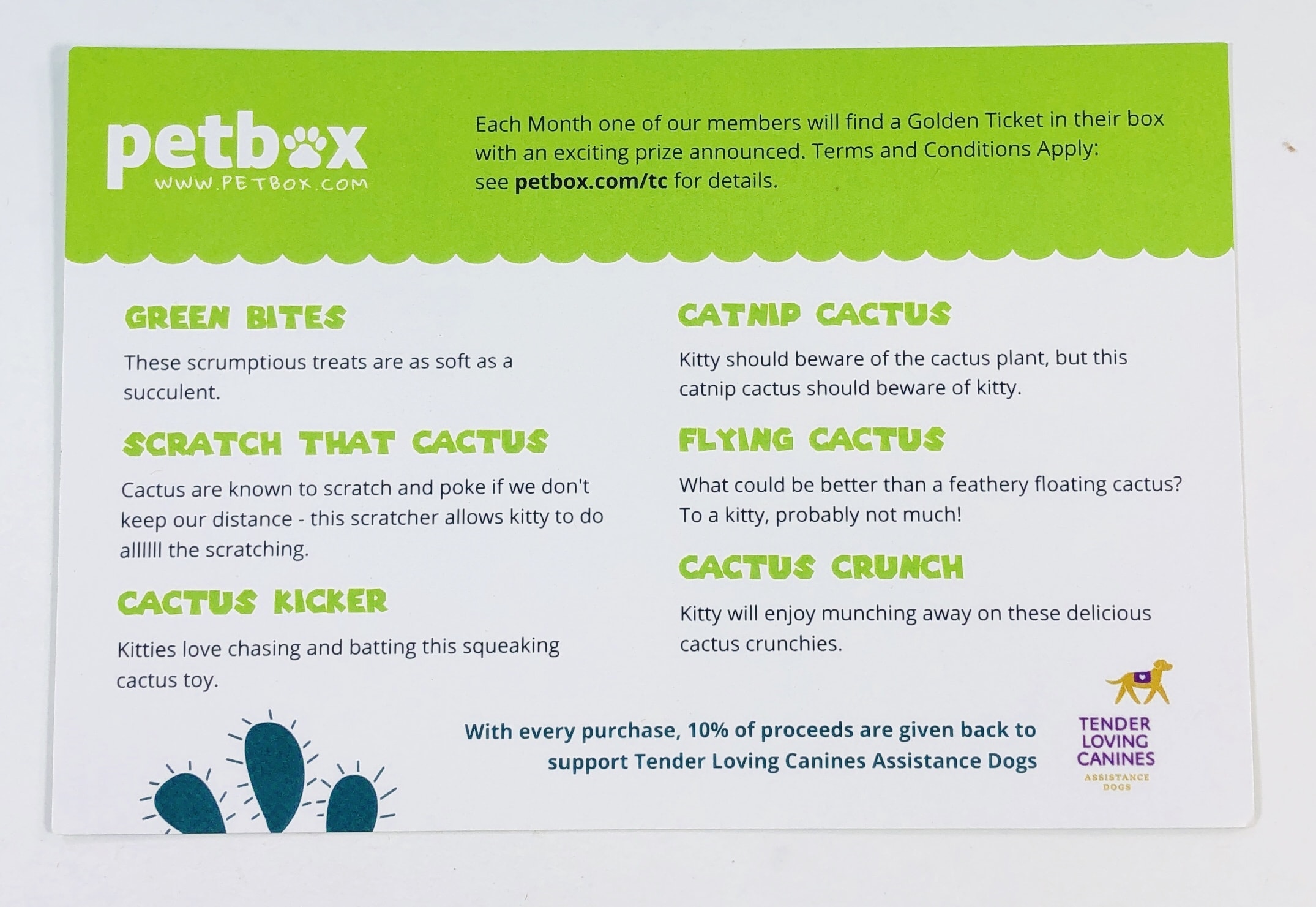 All the items that are included in this box are listed on the back of the card, plus a brief description for each. There was info on the Golden Ticket, and a note that 10% of proceeds are donated to Tender Loving Canines Assistance Dogs.
Look at all the goodies inside! I'm not sure if the box was sprinkled with catnip or what but there was some plant material in the box.
Everything in my box!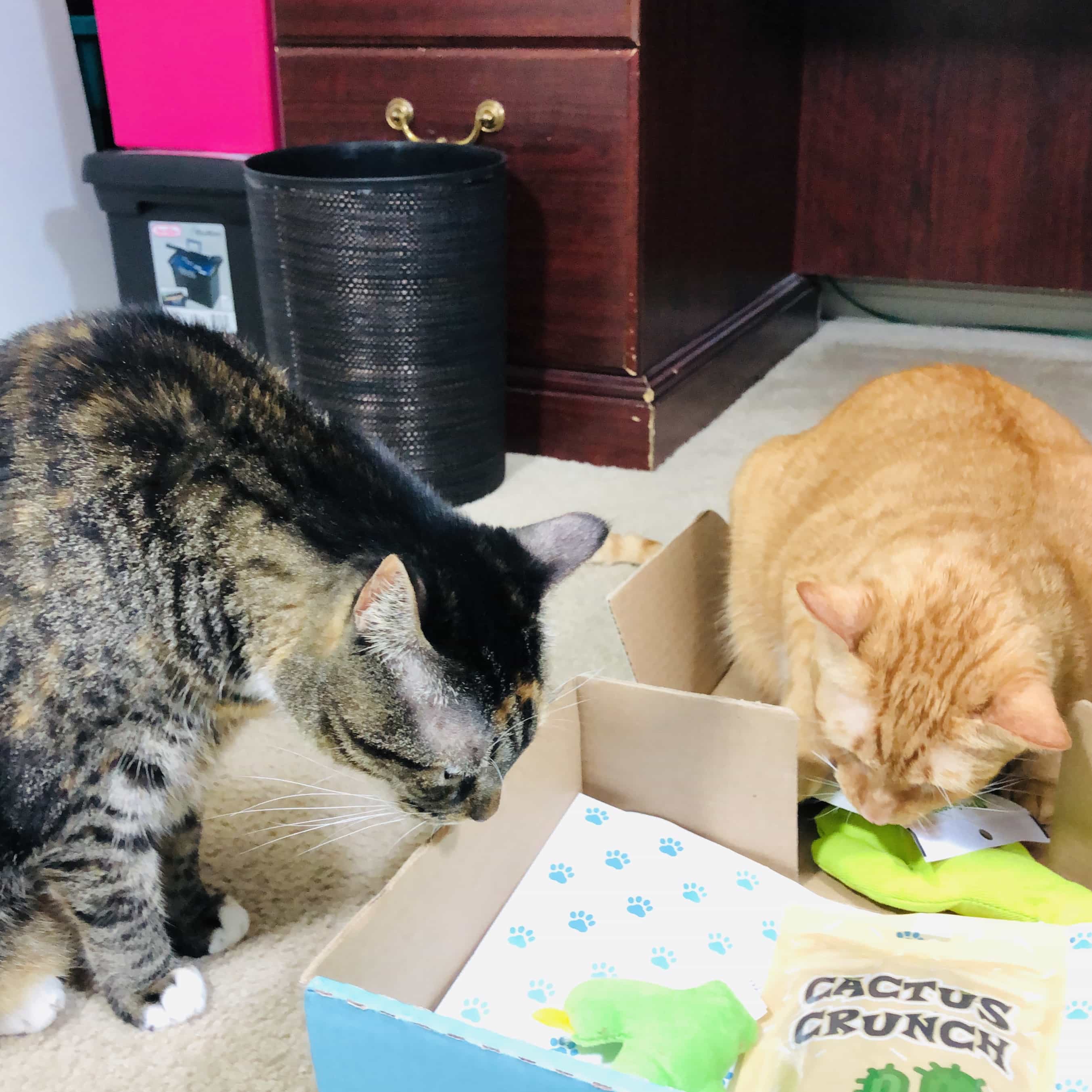 My cats were in a playful mood so let's see what they thought of the box!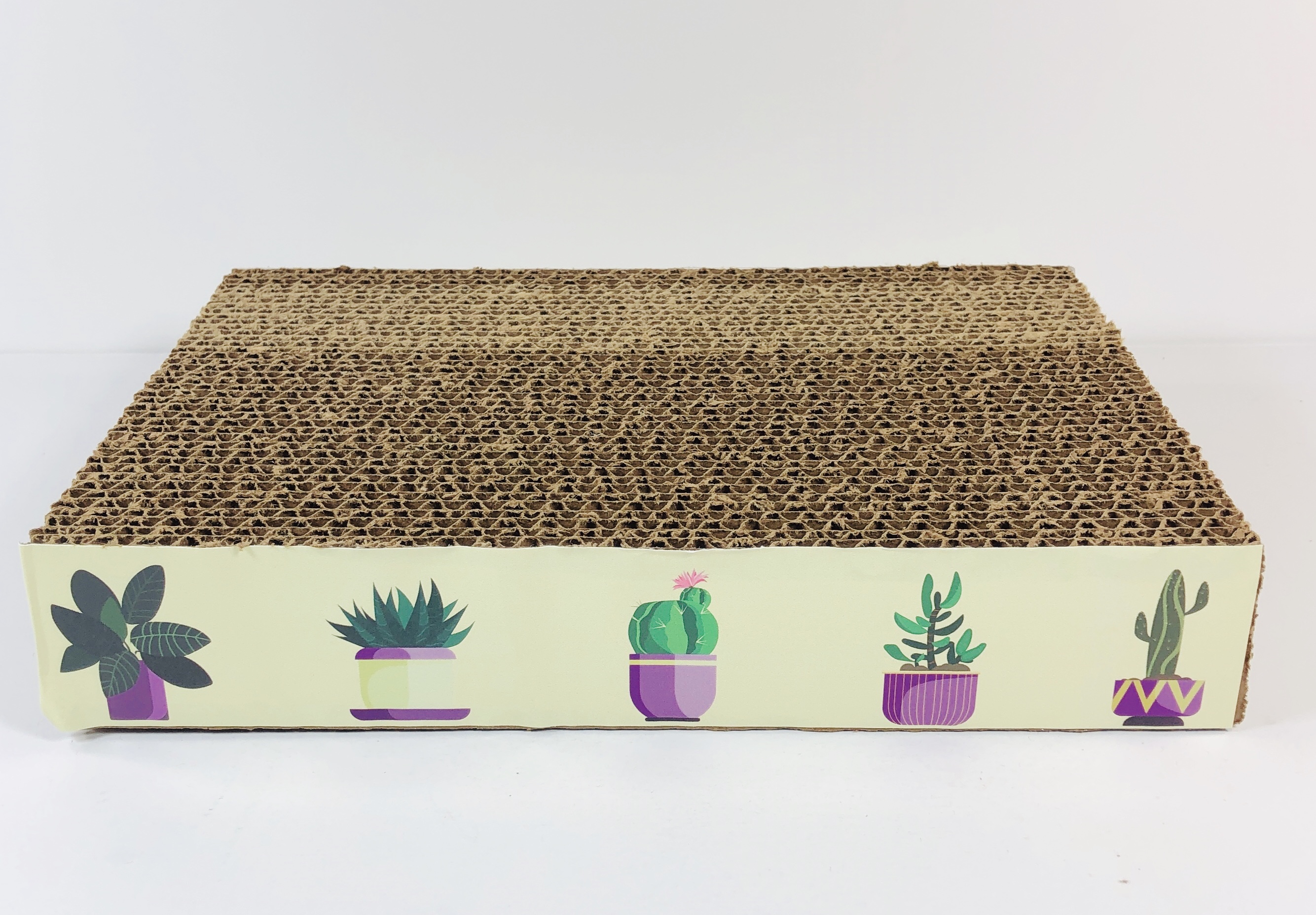 Scratch Pads are all over my house, thanks to this subscription! I think we get a new one every few months and my cats use them all. We line two of them up next to each other and they are happy to lounge on their mini couch.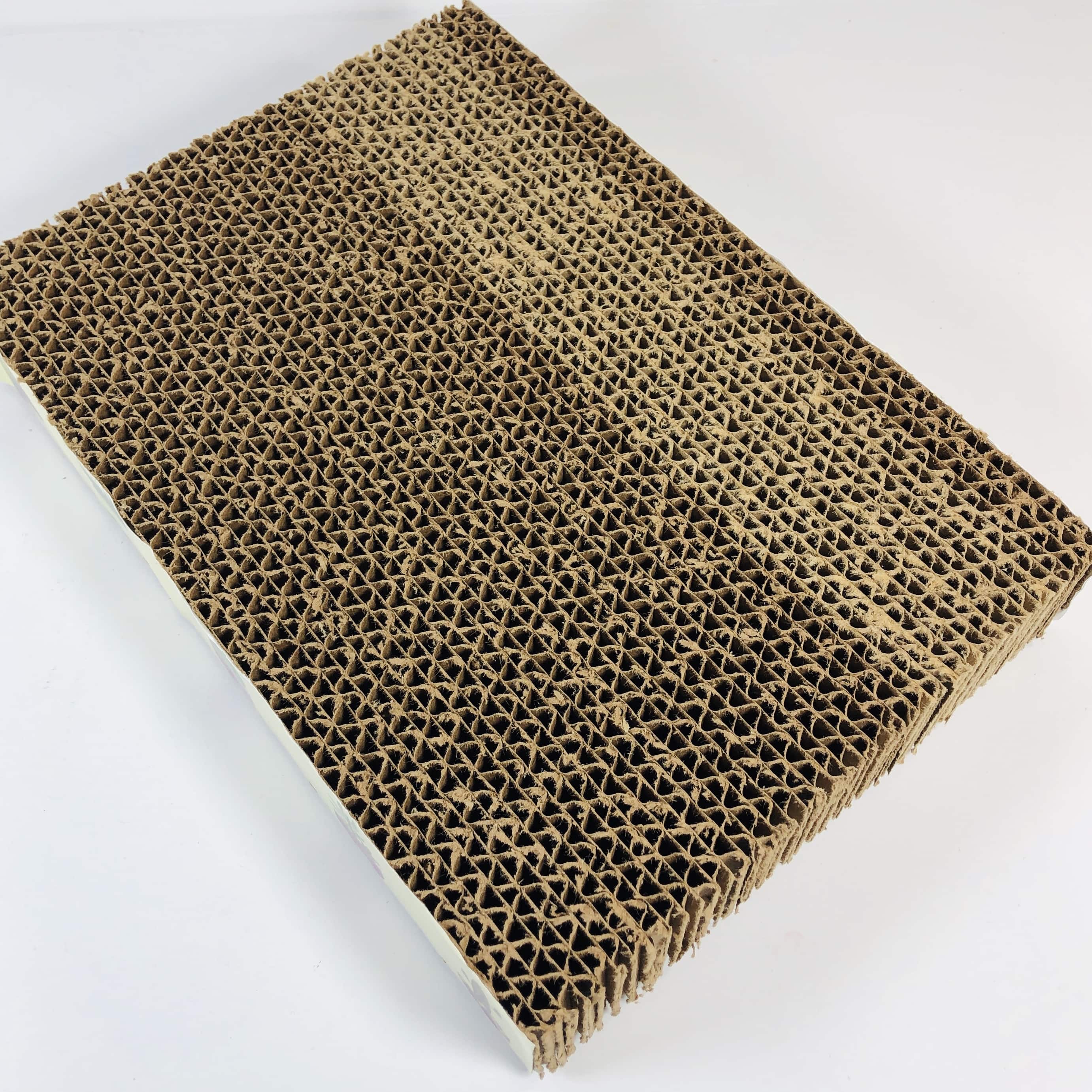 Speaking of couches, we have one at the end of each couch and the cats will go to the pad (most of the time anyways) to scratch their claws. I eventually want new couches so I'm hoping to get them trained to do this exclusively. The pads are made of corrugated cardboard.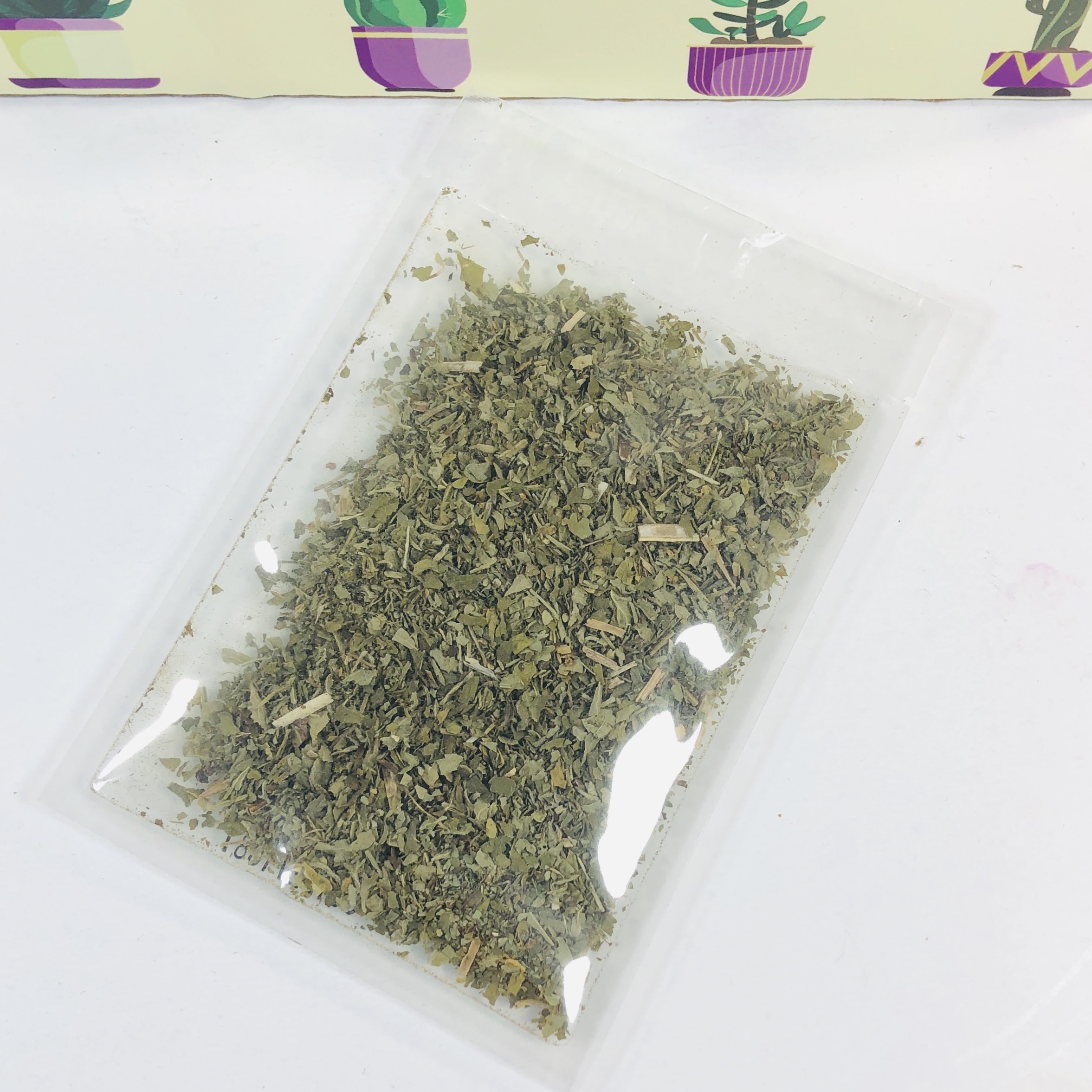 The pad came with a packet of catnip. If your cat is new to the pad, just sprinkle it with catnip and let them do what comes naturally.
Sunny's ready for her closeup.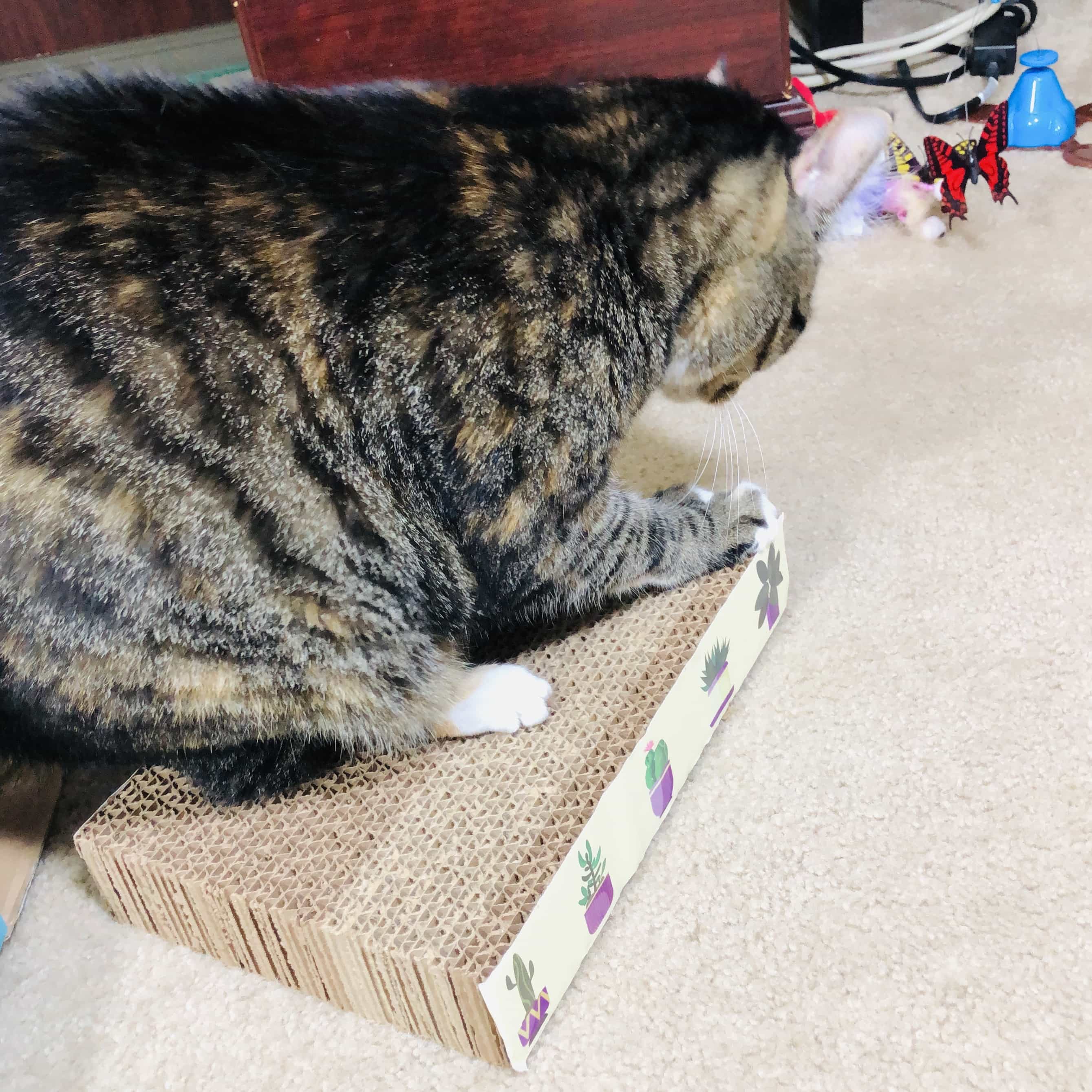 Zoey is demonstrating to proper way to destroy this item.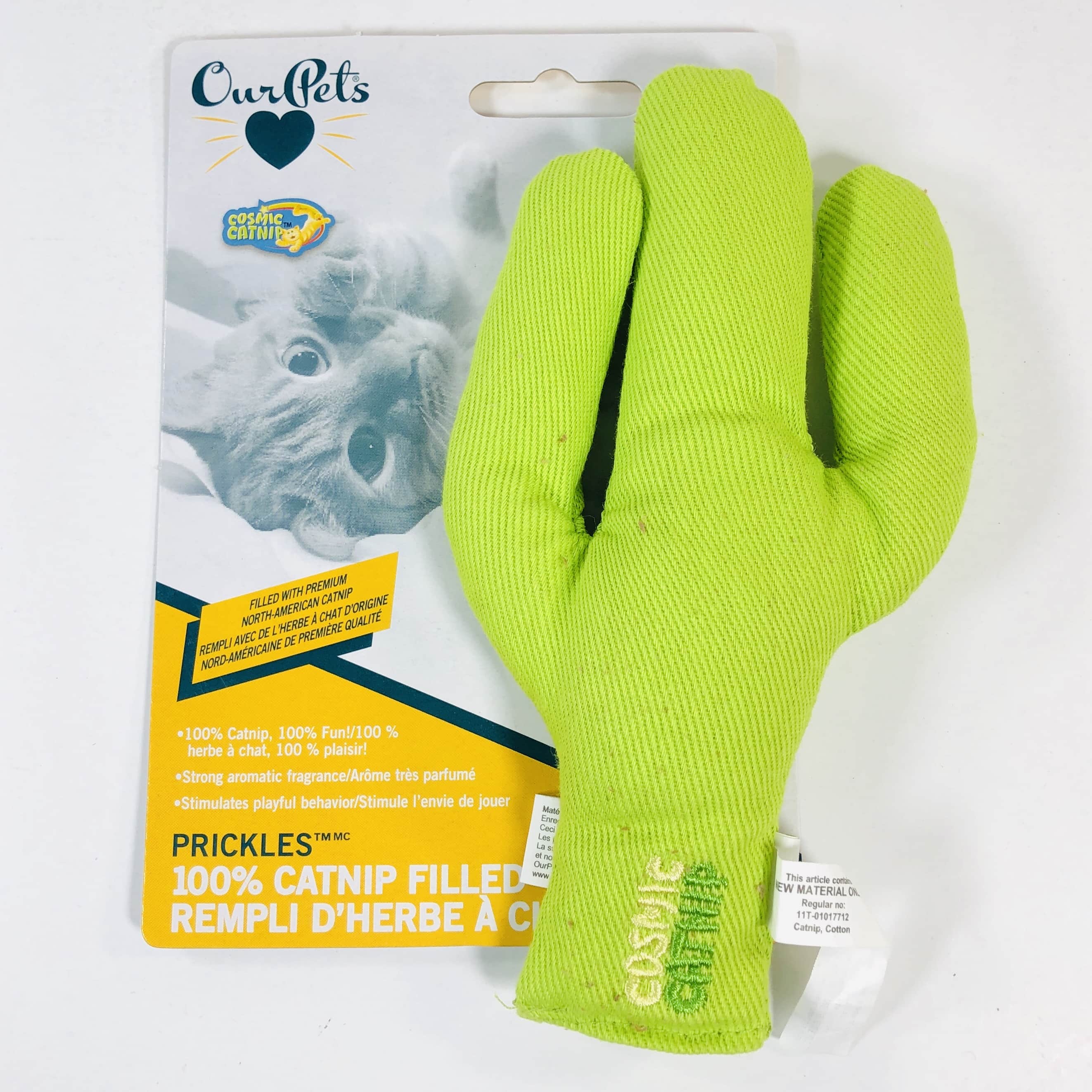 Our Pets Cactus Catnip Toy ($3.95) Ahh, more catnip! This time it's stuffed into a saguaro cactus.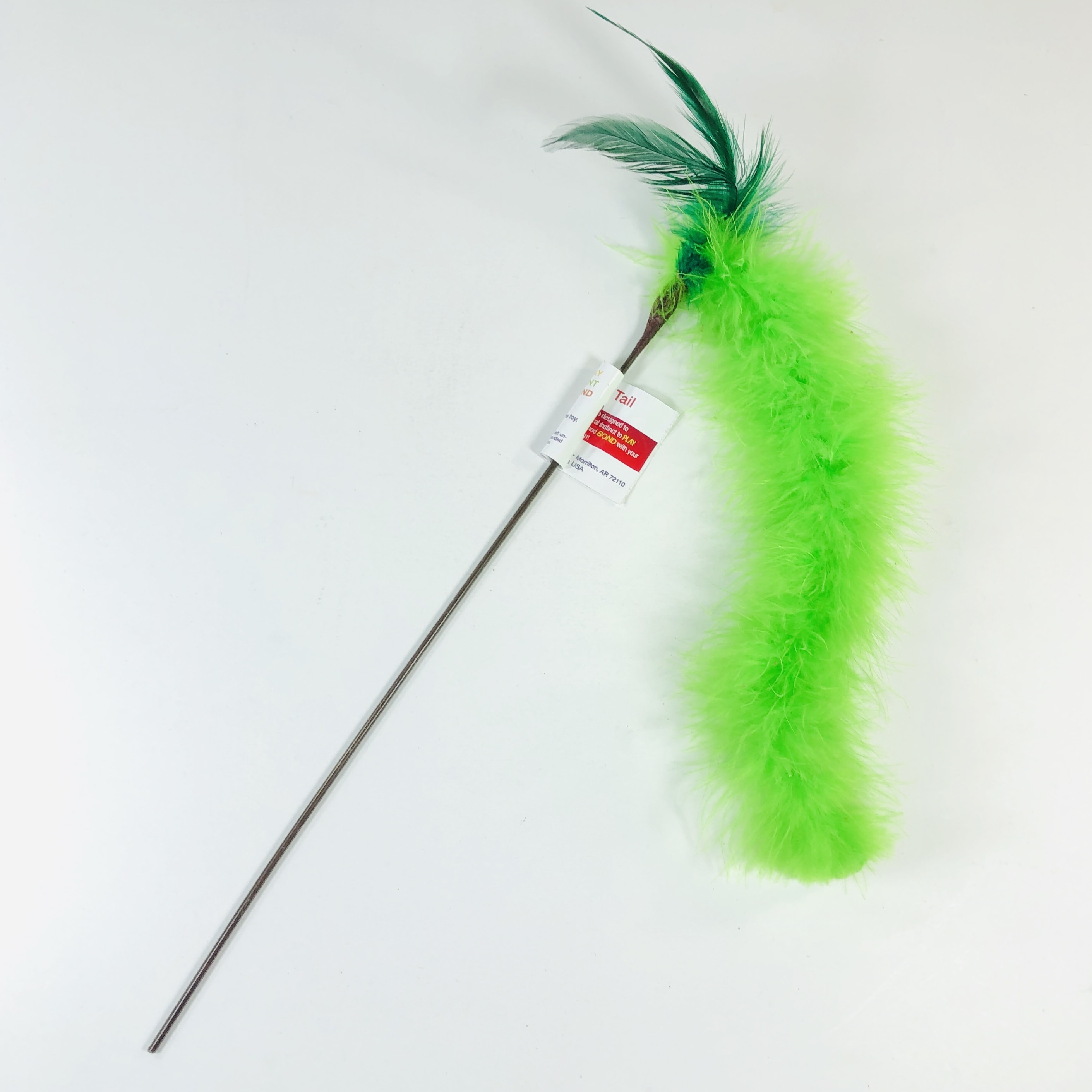 Cat 'n Around Cat Tail Teaser (link to similar item here) Feather teasers are a popular item with my cats, they love anything with feathers.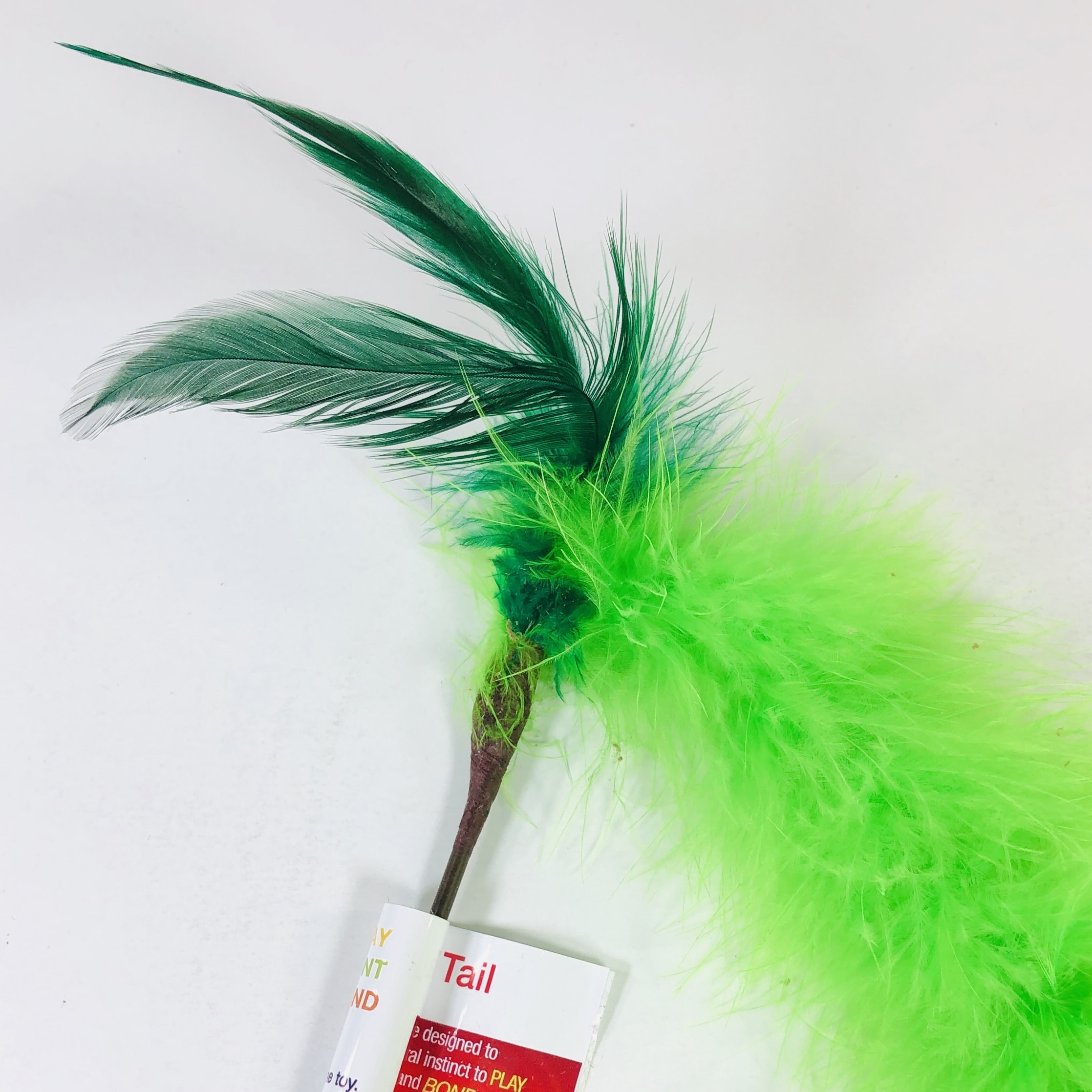 It even has a feather sticking out of the top!
Here's my sweet girl sniffing the wand.
She loves it!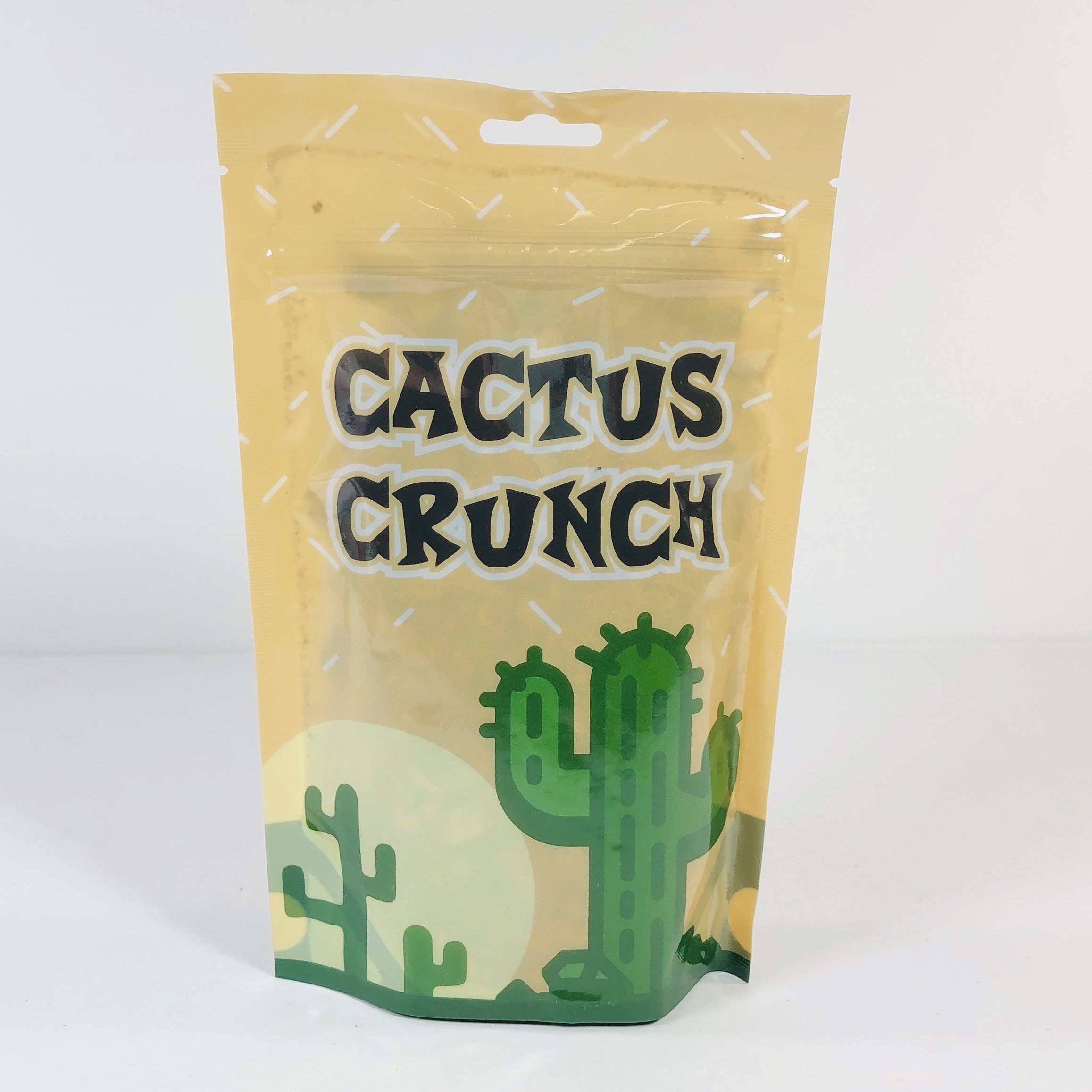 Cactus Crunch Cat Food I couldn't find this product online because it doesn't have a manufacturer listed.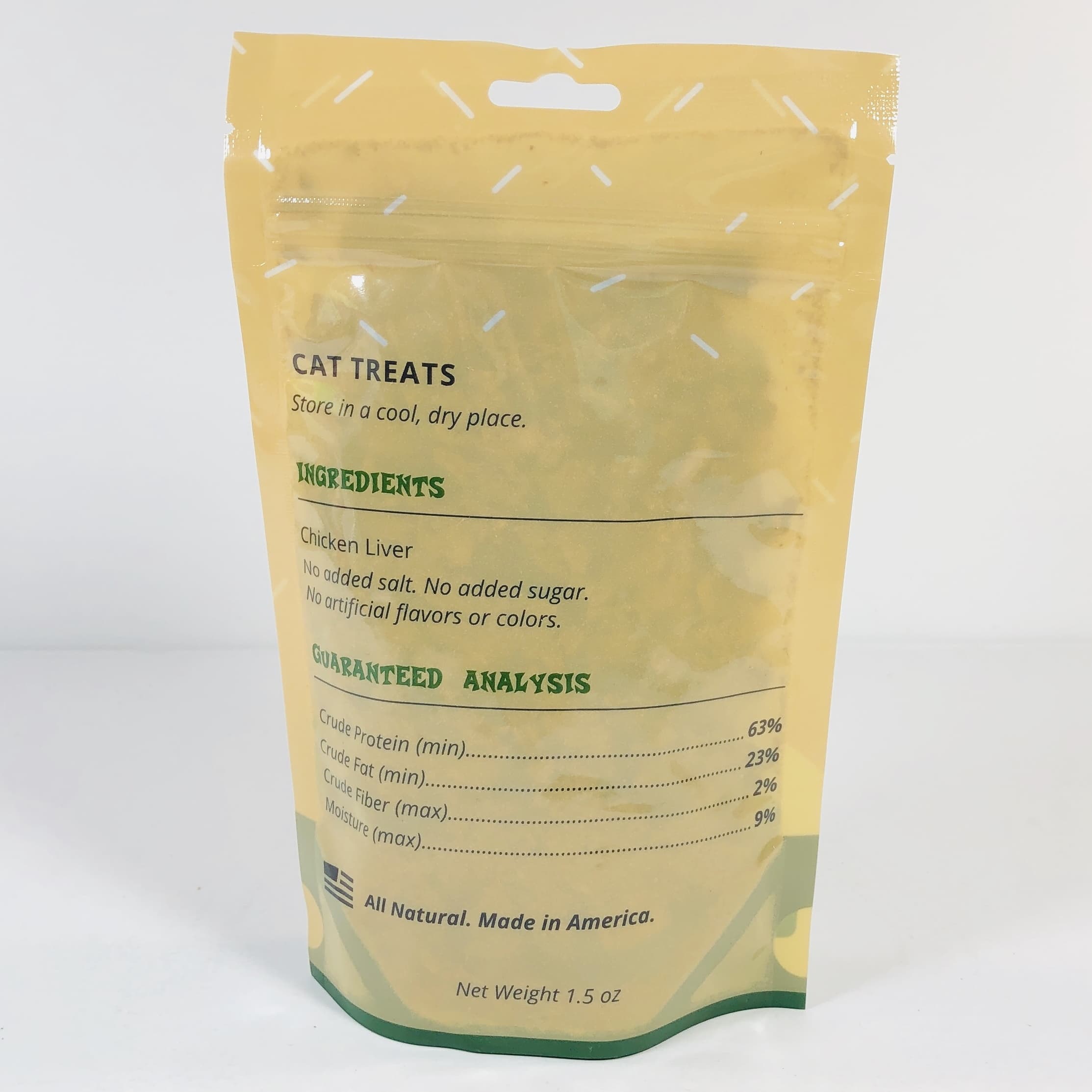 It is made of chicken liver and that is all.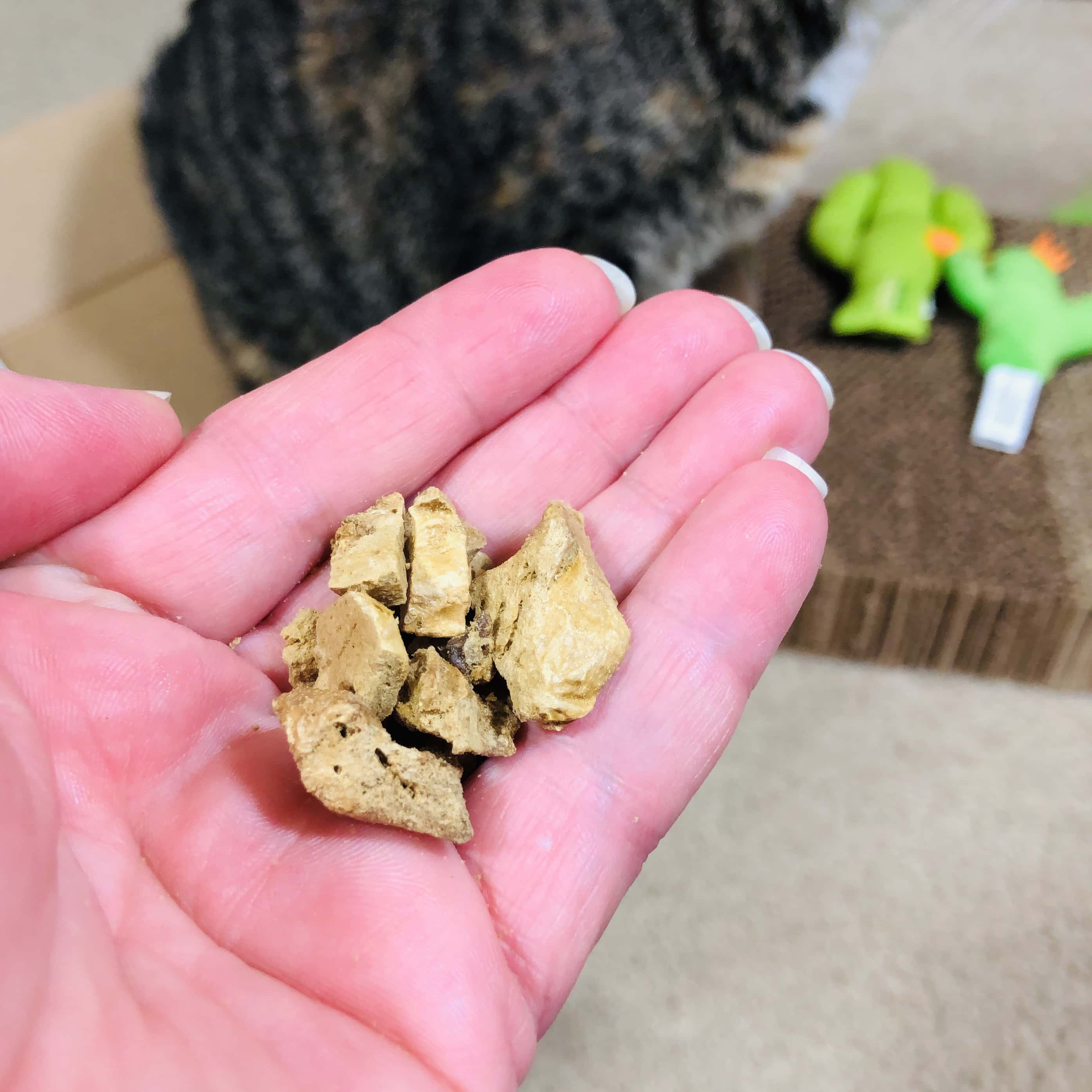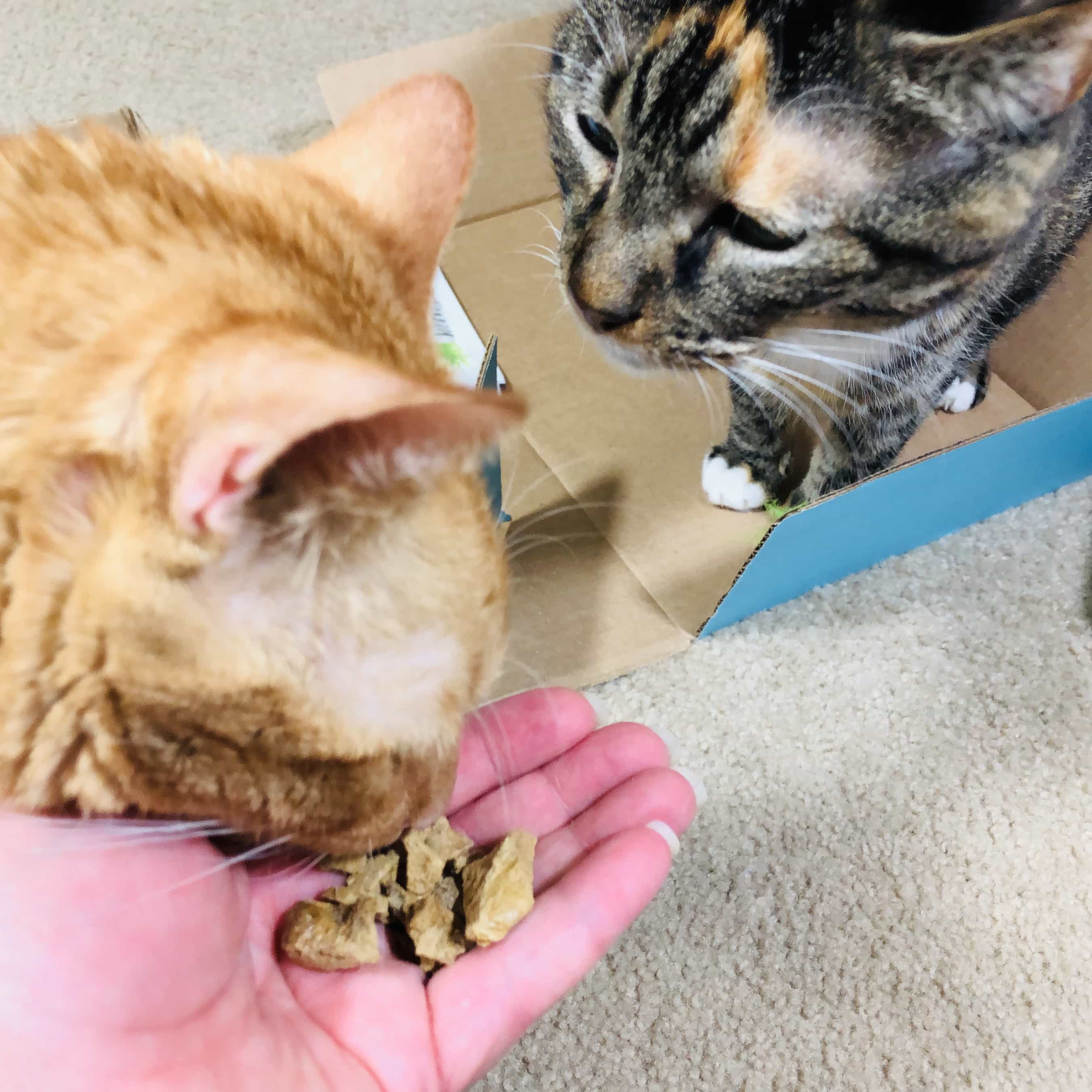 Sunny really enjoyed this snack.
Zoey sniffed it but really doesn't eat snacks.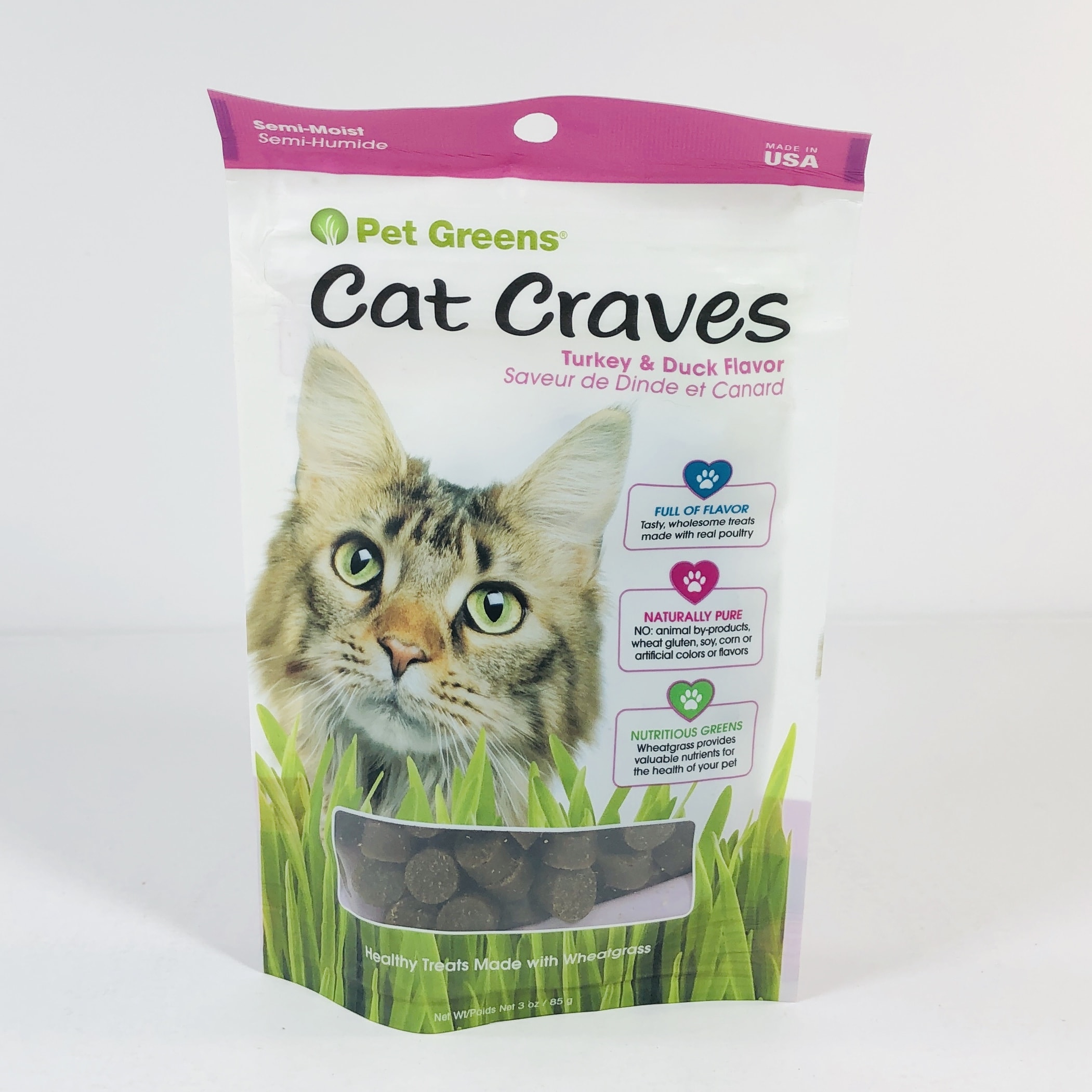 Pet Greens Cat Craves in Turkey & Duck Flavor ($4.54) are semi-moist and smell really bad.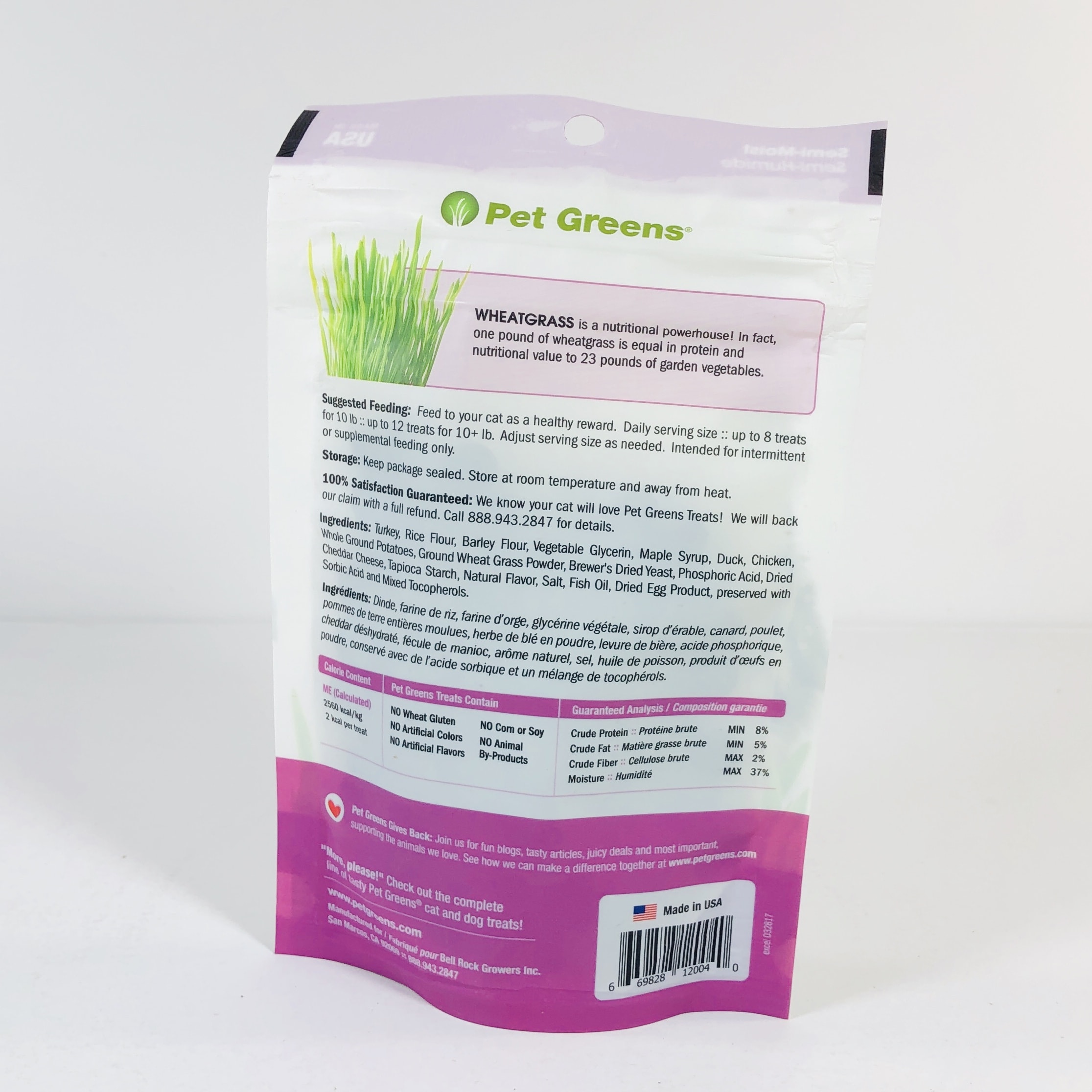 The ingredients look pretty healthful.
No way will they eat something so stinky.
Never mind, Sunny couldn't get enough!
Our Pets Jose Pedro Cactus Play-N-Squeak ($6.99) is stuffed with catnip to draw kitty's attention.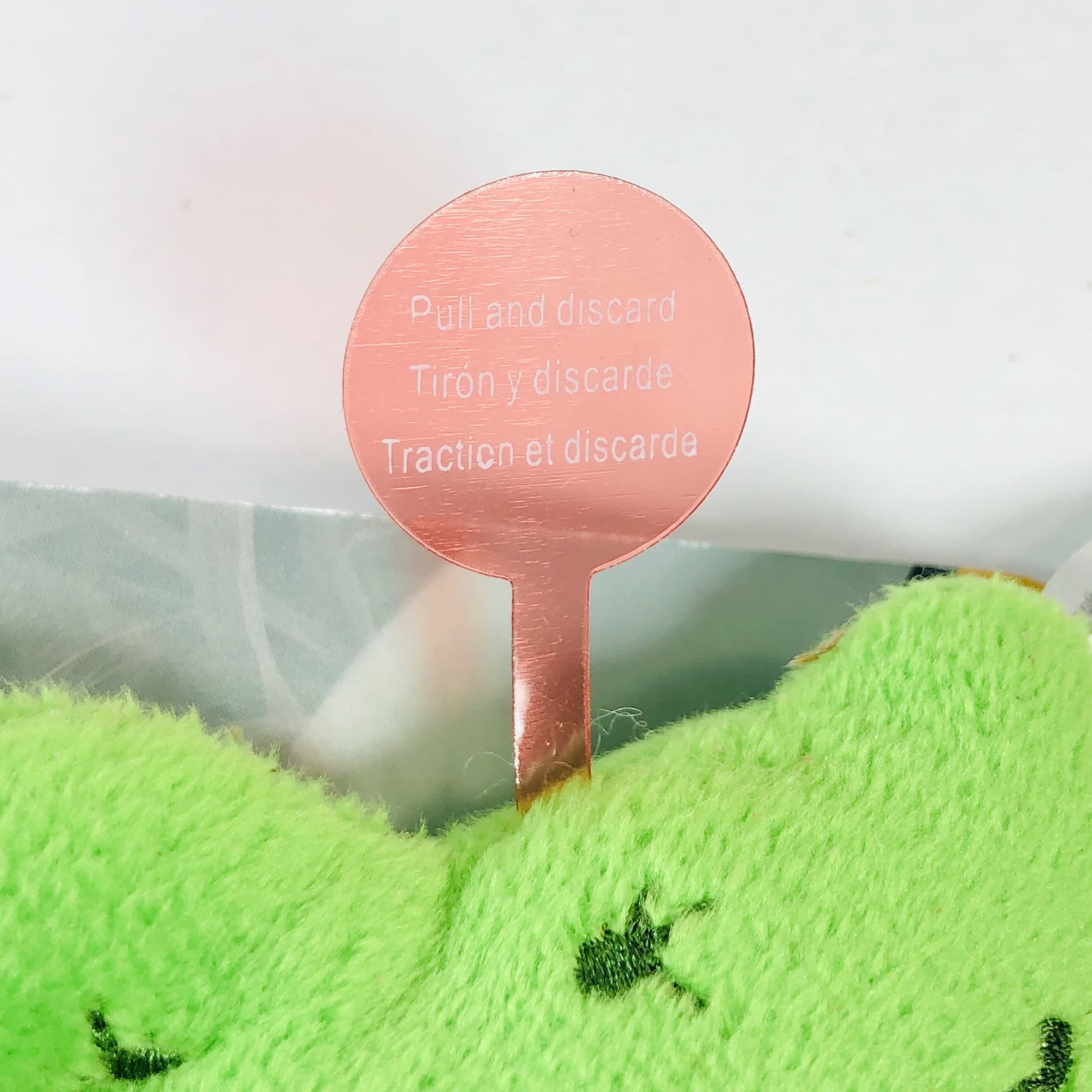 It has a plastic battery protector so pull this out and then give the toy a squeeze – it will squeak!
Here's a few pictures of Zoey playing with the scratch pad and feather wand. She was in a really playful mood at the time.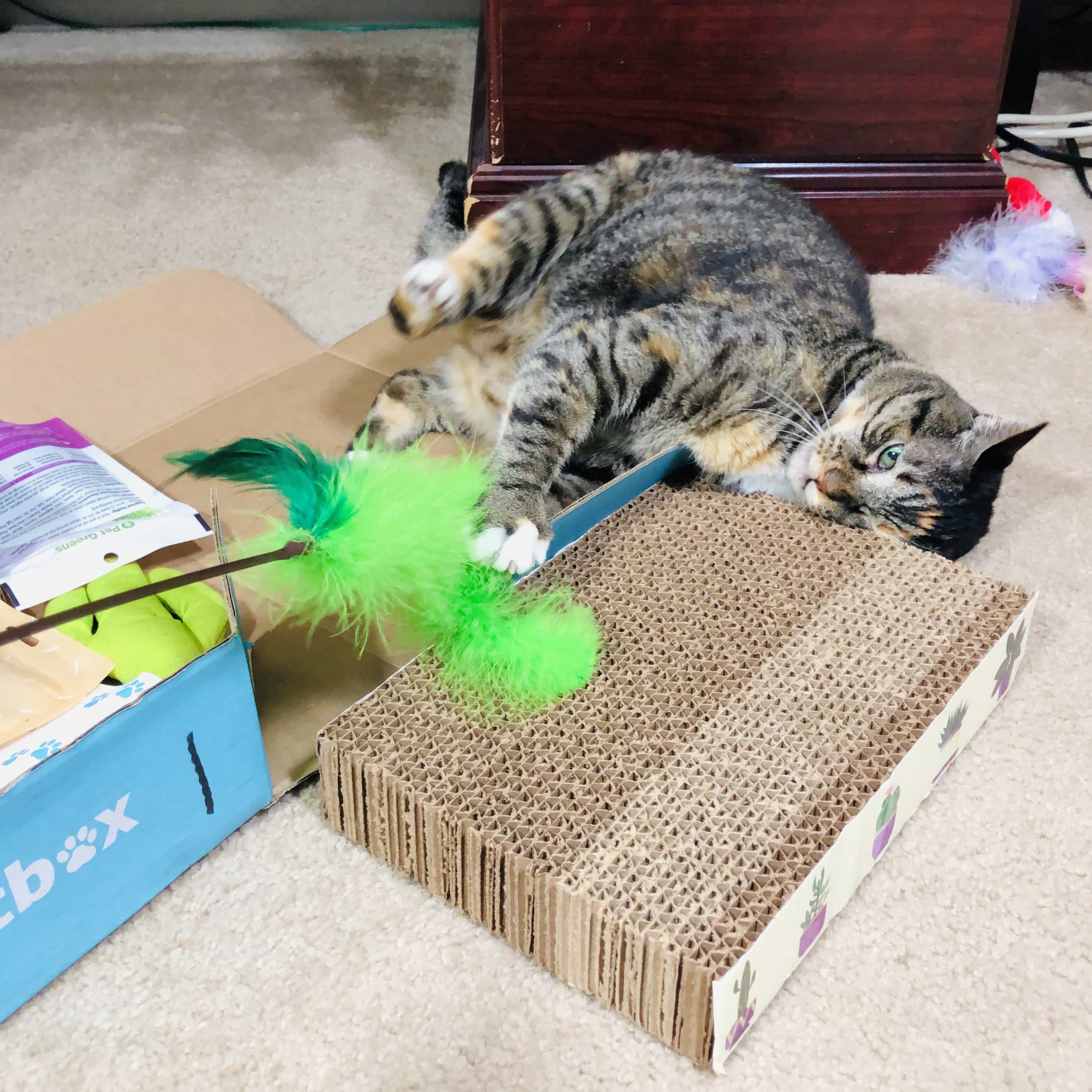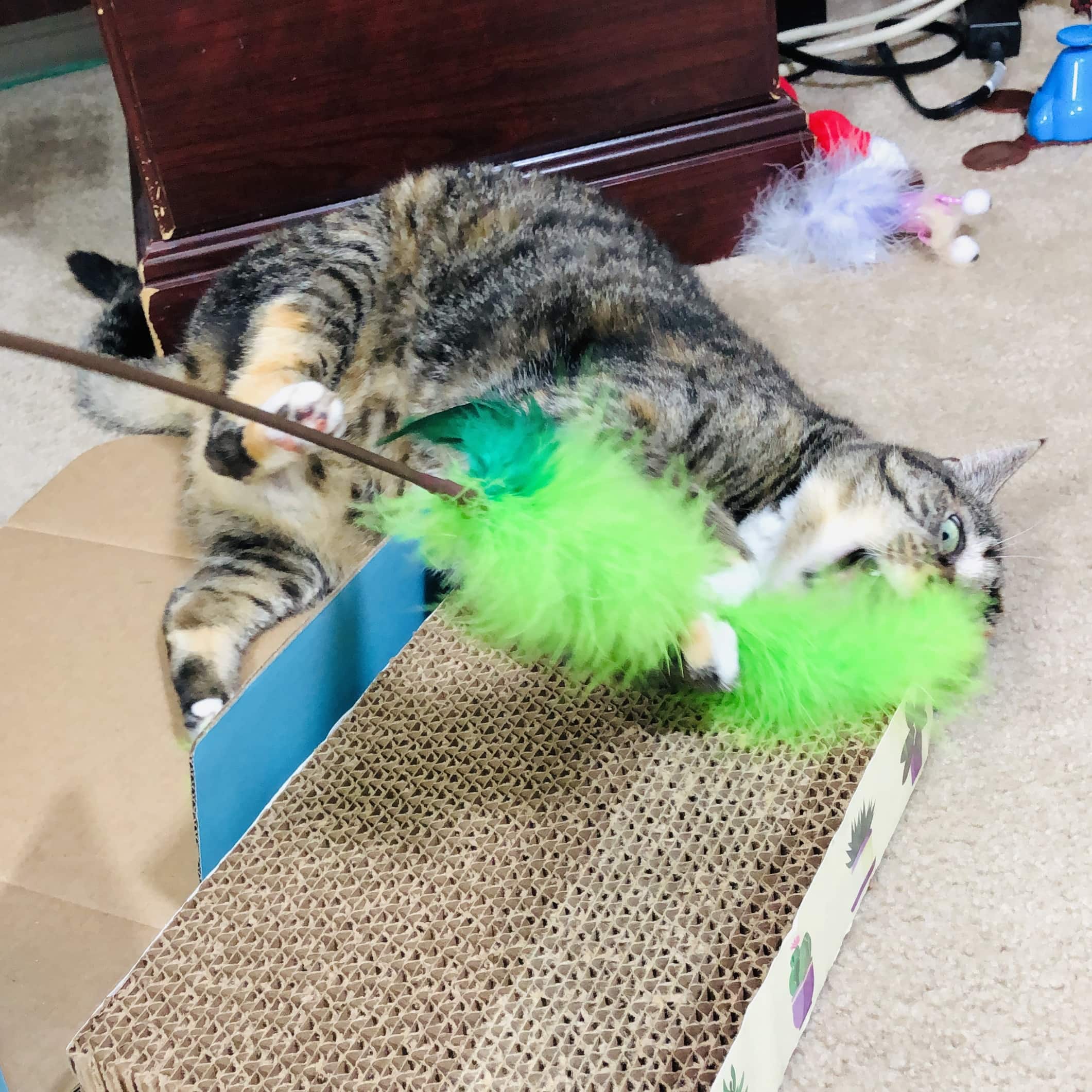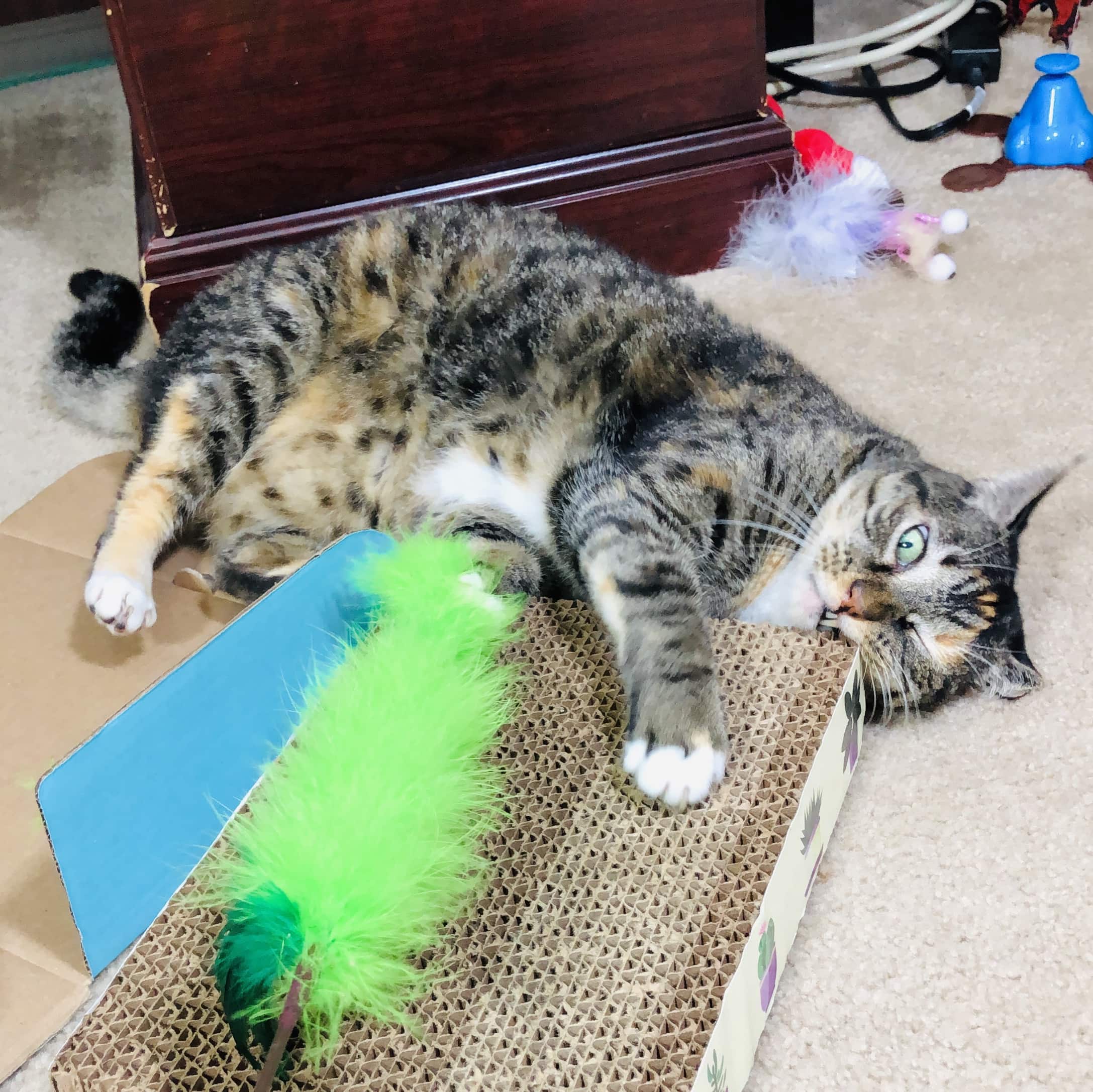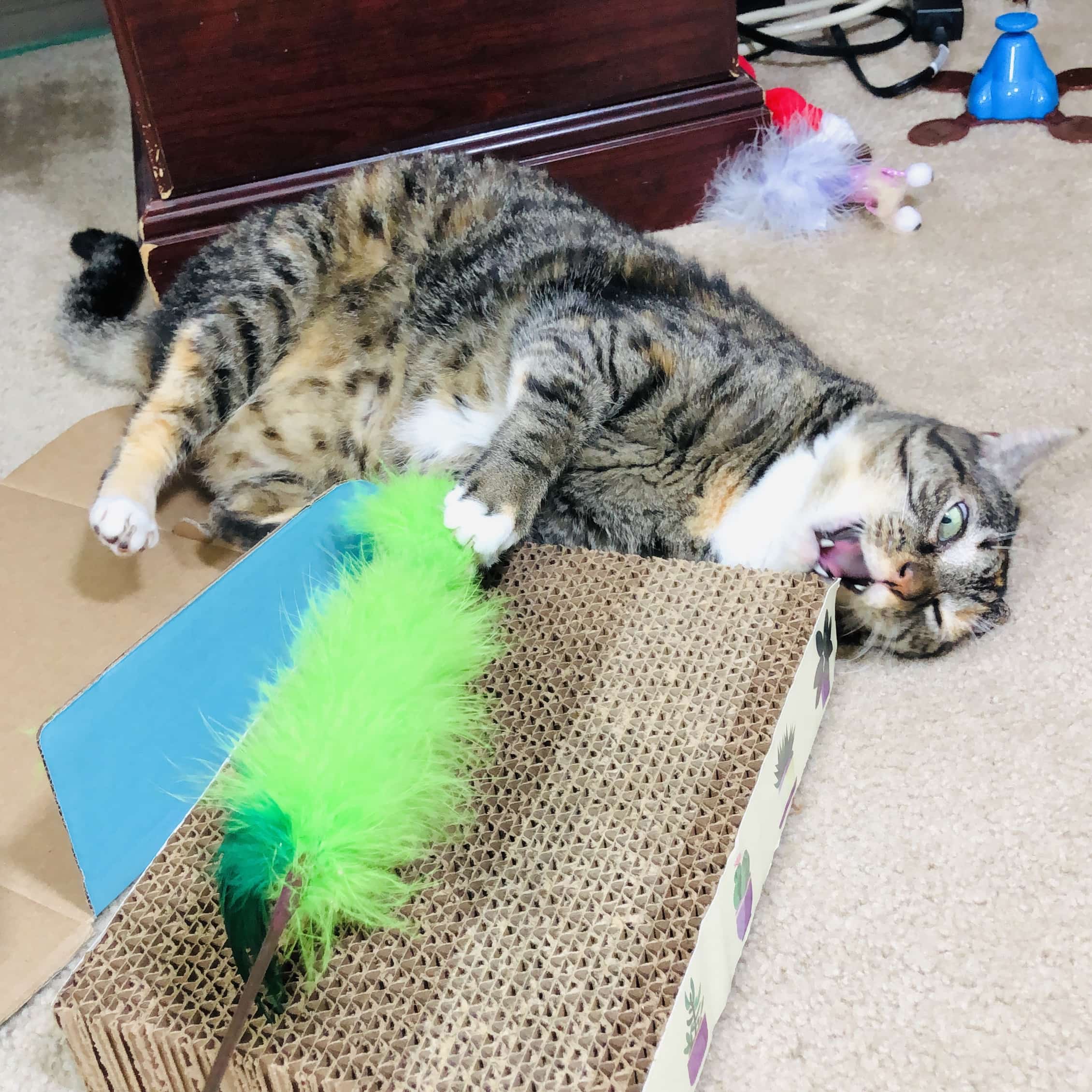 I think it's safe to say that both my kitties enjoyed their August Pet Box! The theme was adorable and we can always use more scratch pads, I will be tossing one we received in a previous box and replacing it with the new one. The snacks seemed like they were tasty and Sunny made sure they disappeared. The toys will last for a while, well, maybe not the feather wand, did you see Zoey's claws? She loved that toy the best!
What do you think of this month's box?