PetBox is a customizable subscription box for dogs and/or cats. You can select your own items for your pet each month or opt to be surprised. When you sign up for PetBox you pick whether you have dogs, cats, or both, and their size. You can choose your items using a point system or have PetBox choose them. My box is a premium review surprise box.
This is the review of the Small Dog box.
DEAL: For a limited time only, get 50% off your first box! Use the coupon code HELLO50 to get the deal.
The items were wrapped with custom patterned tissue paper.
The box is full! We didn't get a card this month.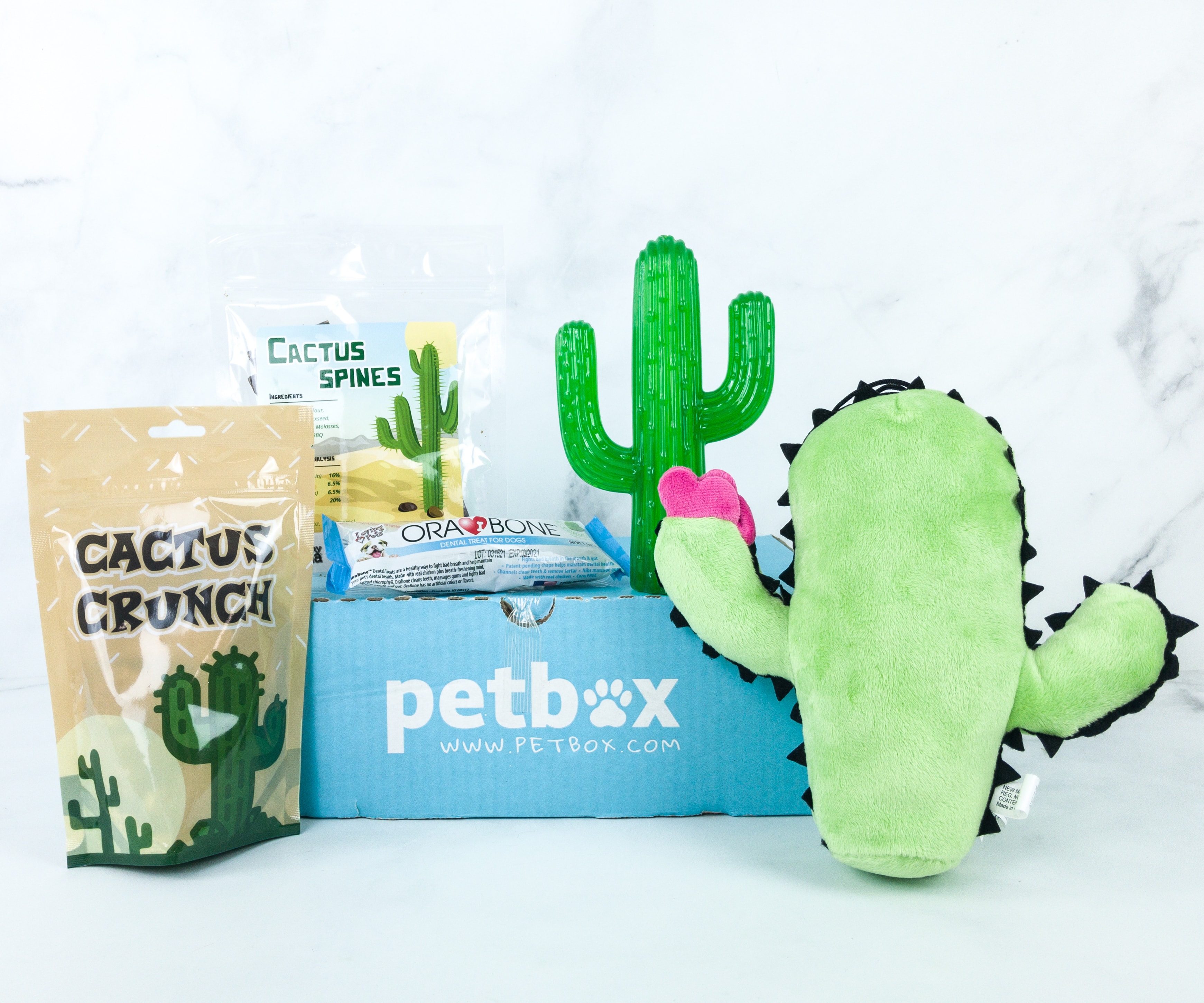 Everything in my box!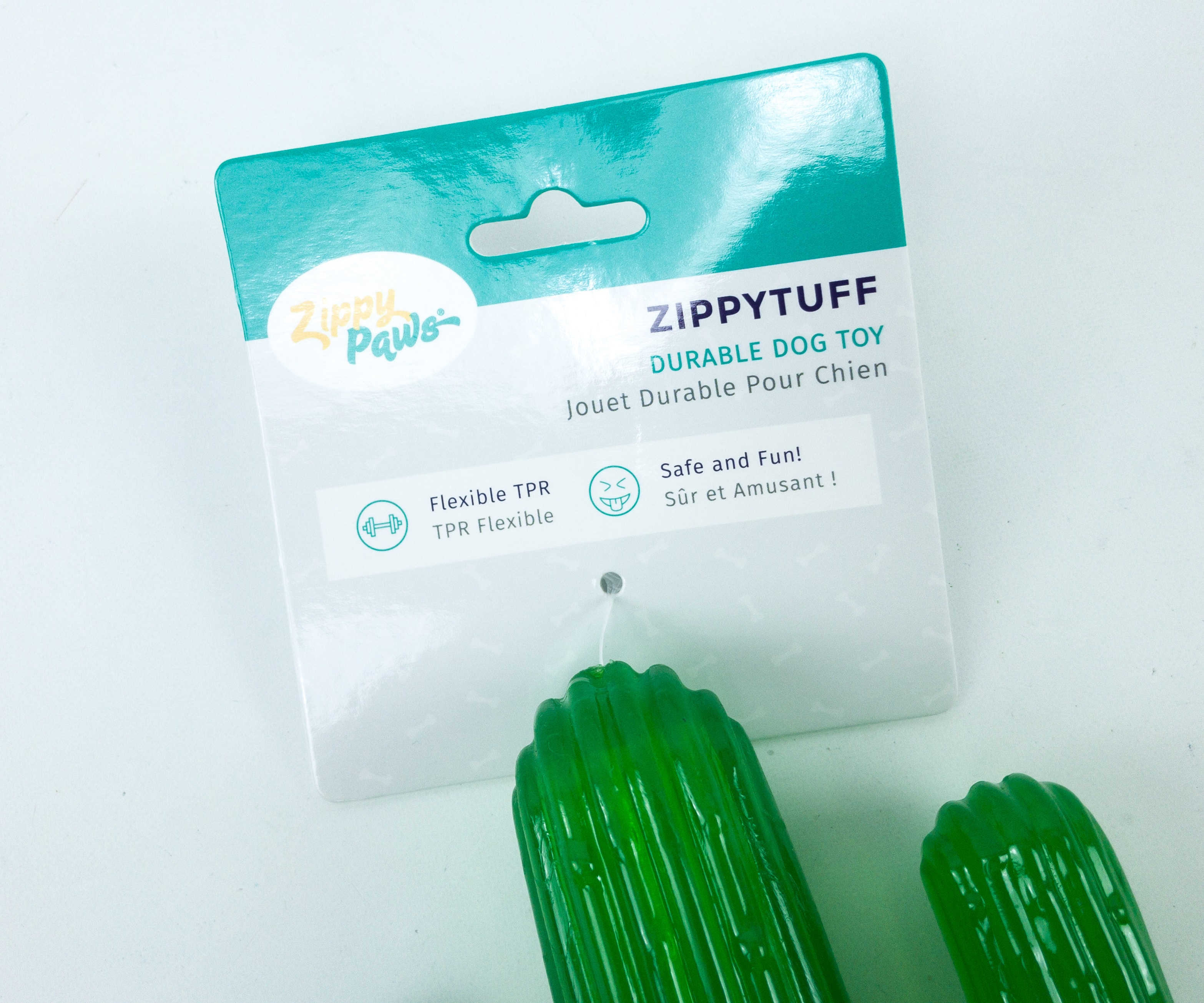 Zippy Paws Zippytuff Cactus Dog Toy ($7.99) It's a flexible cactus-shaped toy made from a thermoplastic rubber material that has the same properties as the vulcanized rubbers. This toy is also eco-friendly since it's 100% recyclable.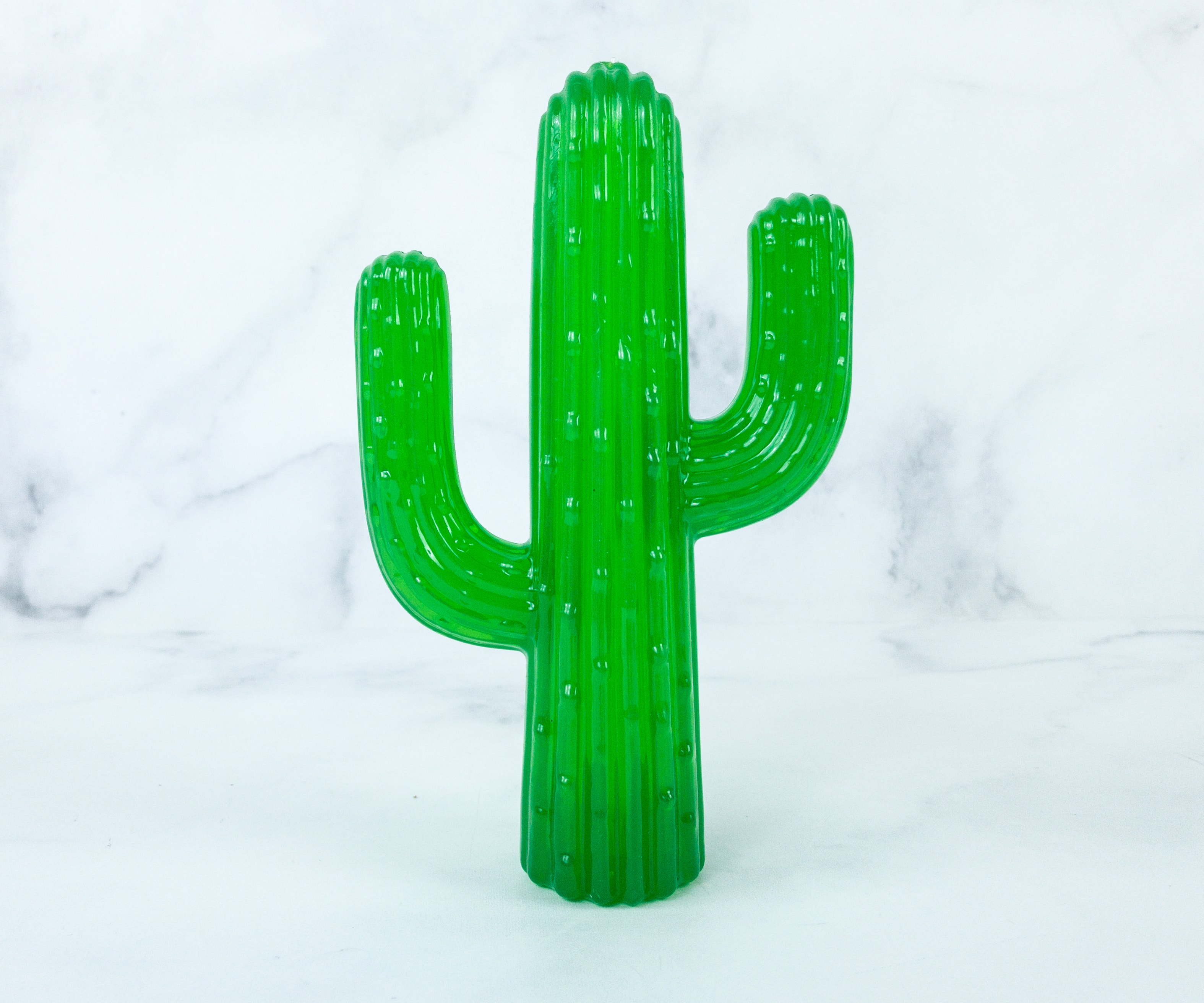 This is the perfect toy to use for a game of fetch. It's pretty durable, but not recommended for strong chewers.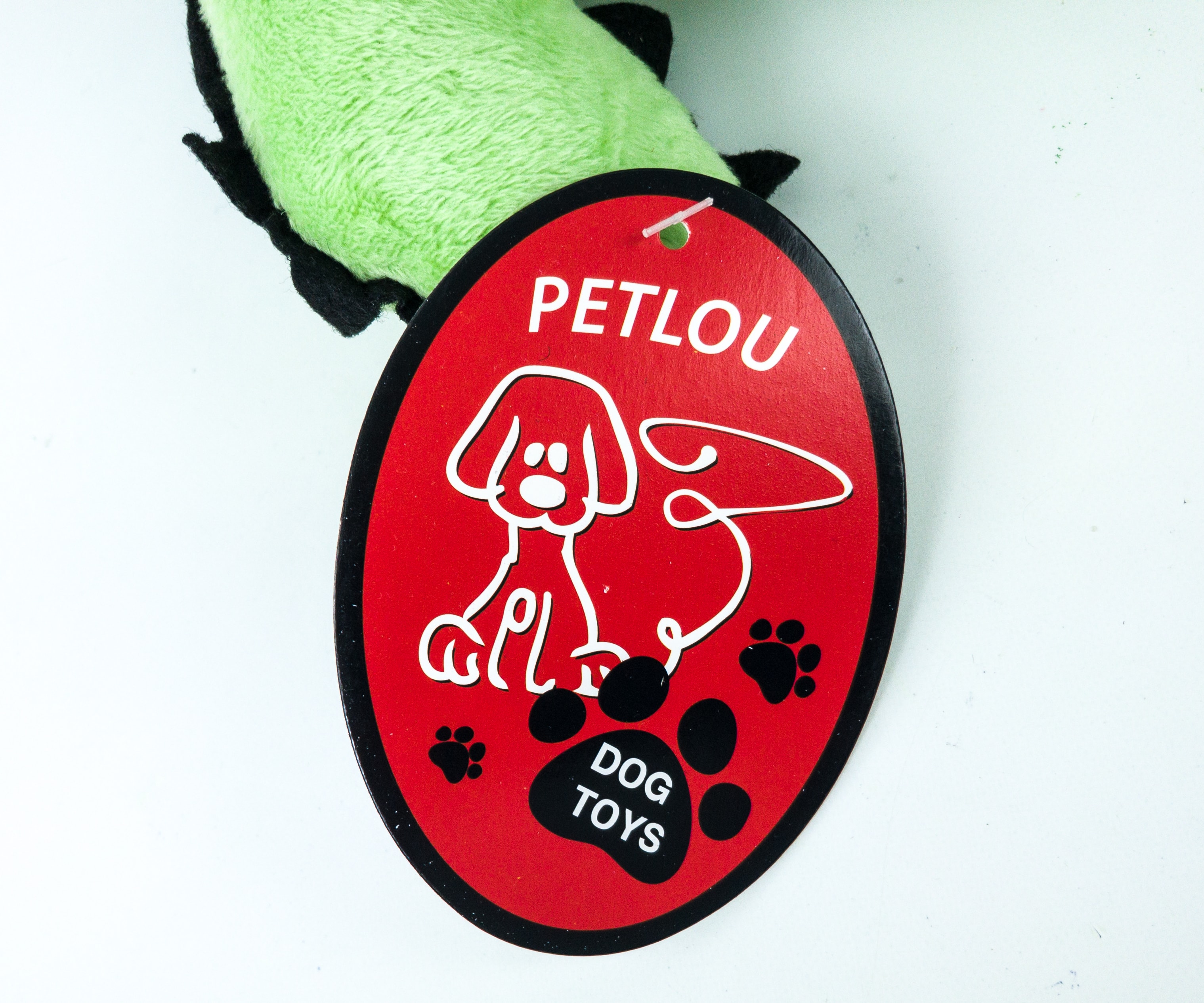 PetLou Cactus Dog Toy ($6.80) The next item is another cactus plush toy, but this time it is made with two layers of durable and puncture-proof fabric for extra toughness.
It's an 8-inch long cactus made from heavyweight plush materials, built-in squeakers, and crinkle paper filings with extra soft finishing that gives toys a smooth texture. This toy also floats in water, so your pups can play with it alongside the pool or during bath time.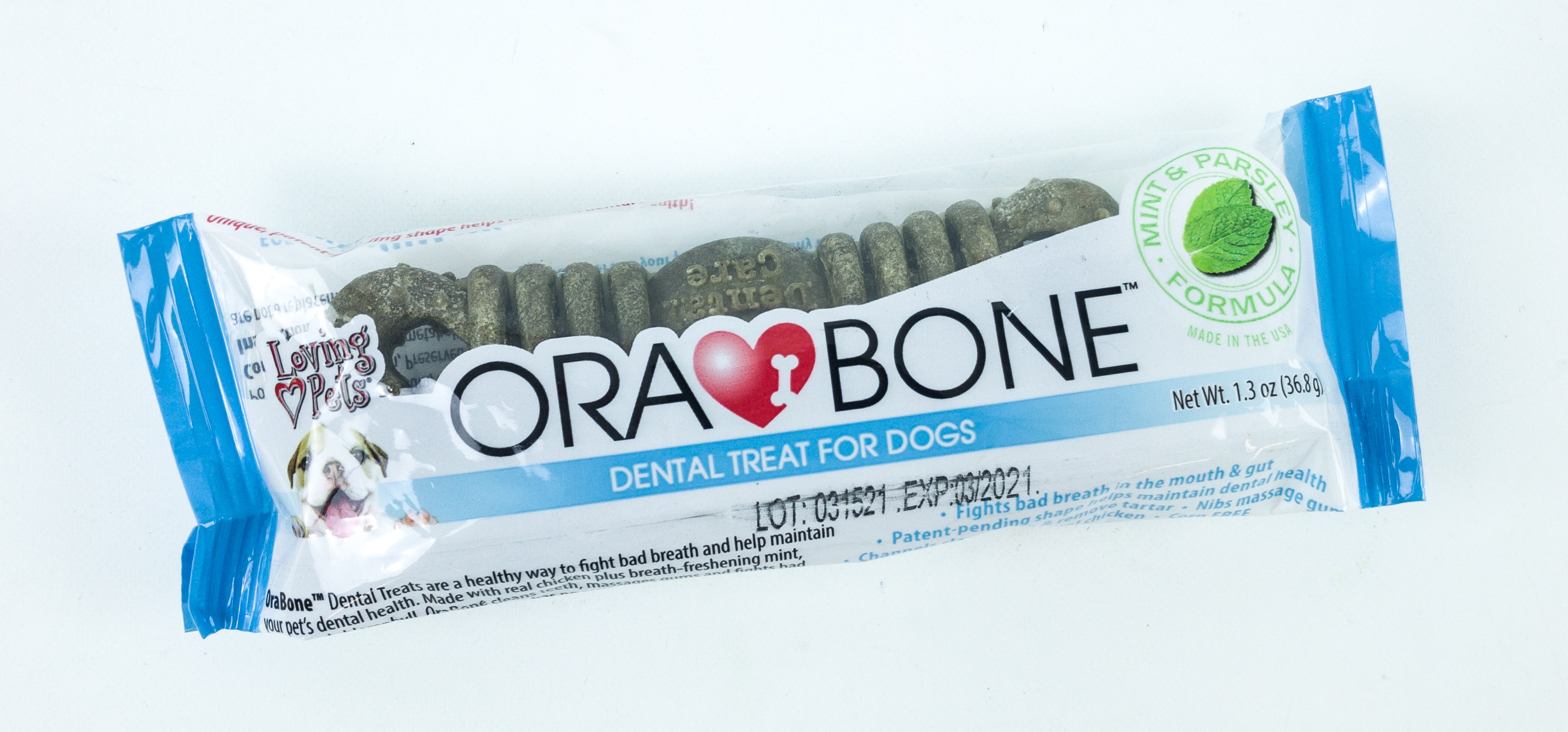 Loving Pets Ora Bone Dental Treat For Dogs ($0.69) To help keep our pup's teeth strong and healthy all the time, they included this dental dog treat in the box.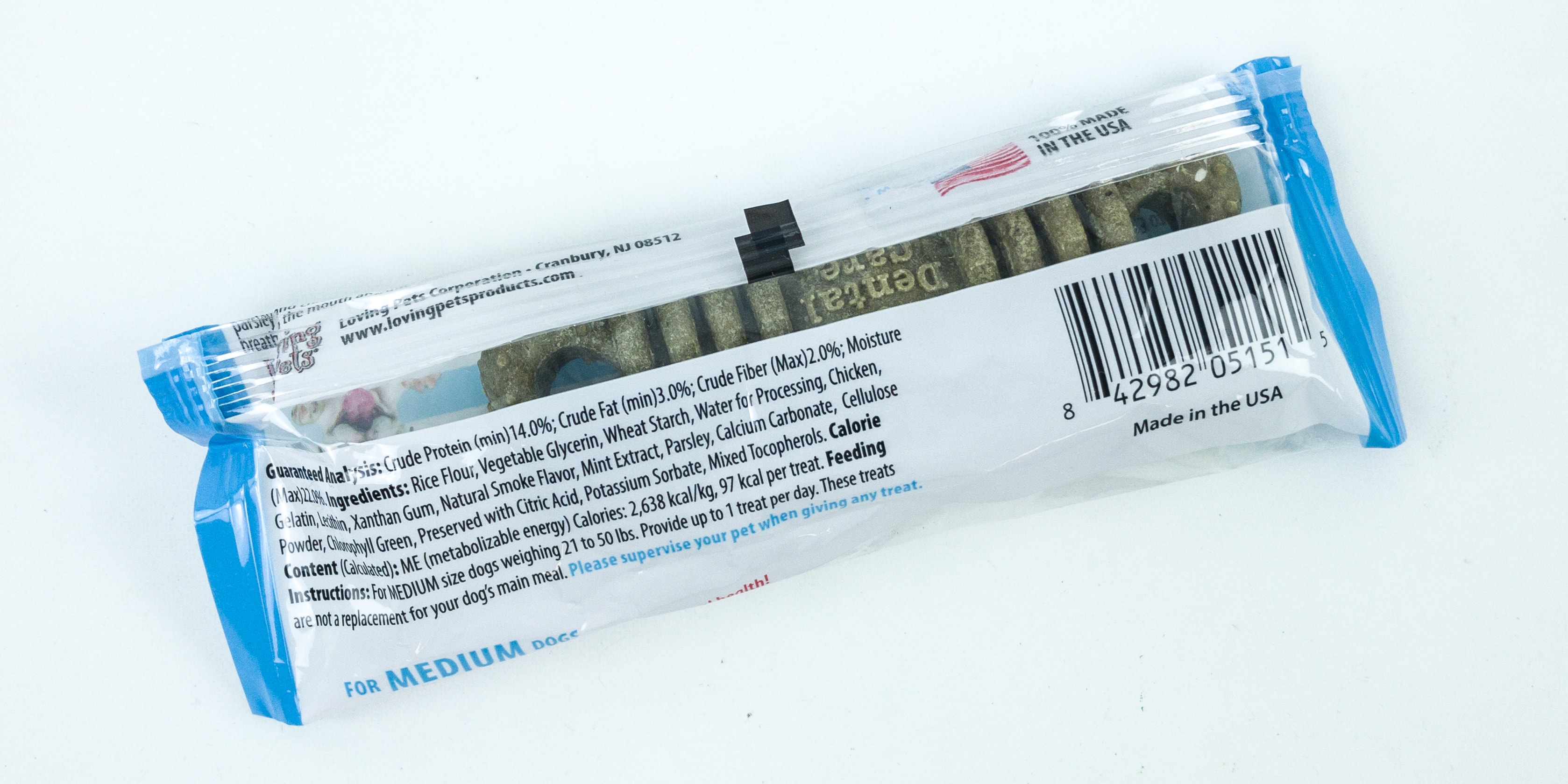 This treat is made with rice flour, wheat starch, chicken gelatin, natural smoke flavor with mint extract, and parsley.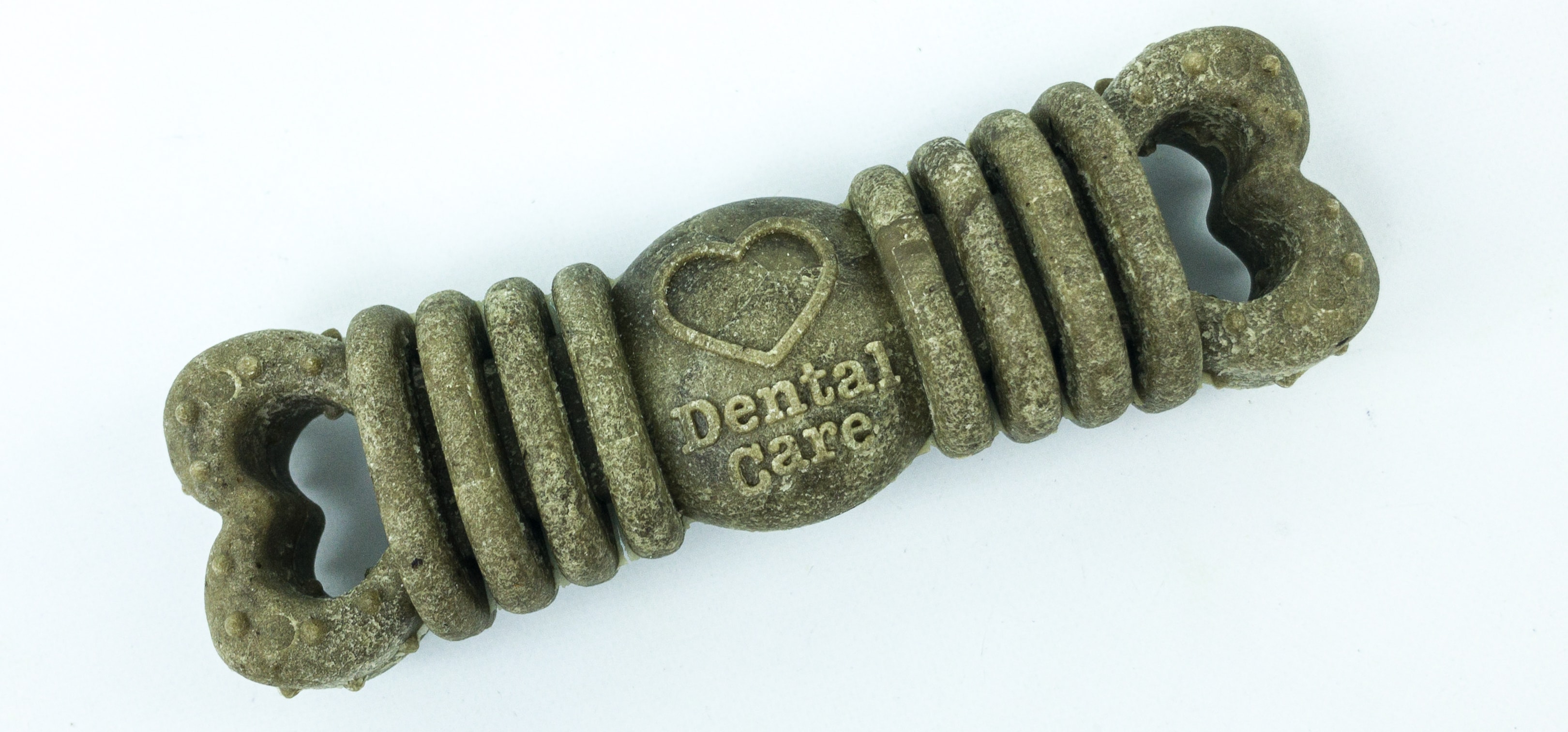 It is specially designed to help clean your dog's teeth when they bite on it. It also helps fight bad breath in your dog's mouth and gut.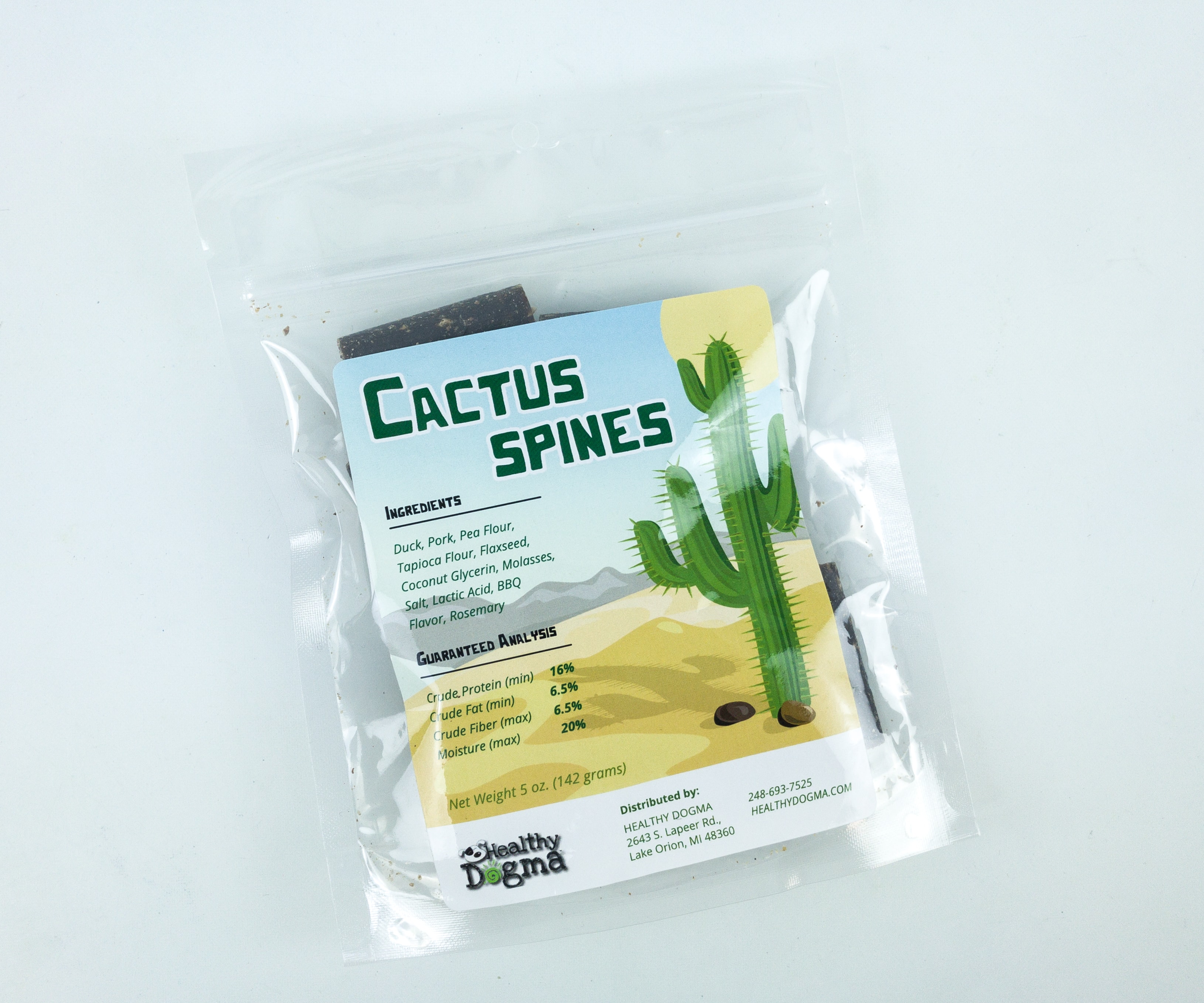 Healthy Dogma Cactus Spines Dog Food. These scrumptious dog treats are made from a combination of duck and pork, plus other healthy ingredients such as flaxseed, molasses, lactic acid, and rosemary. They're also barbecue flavored!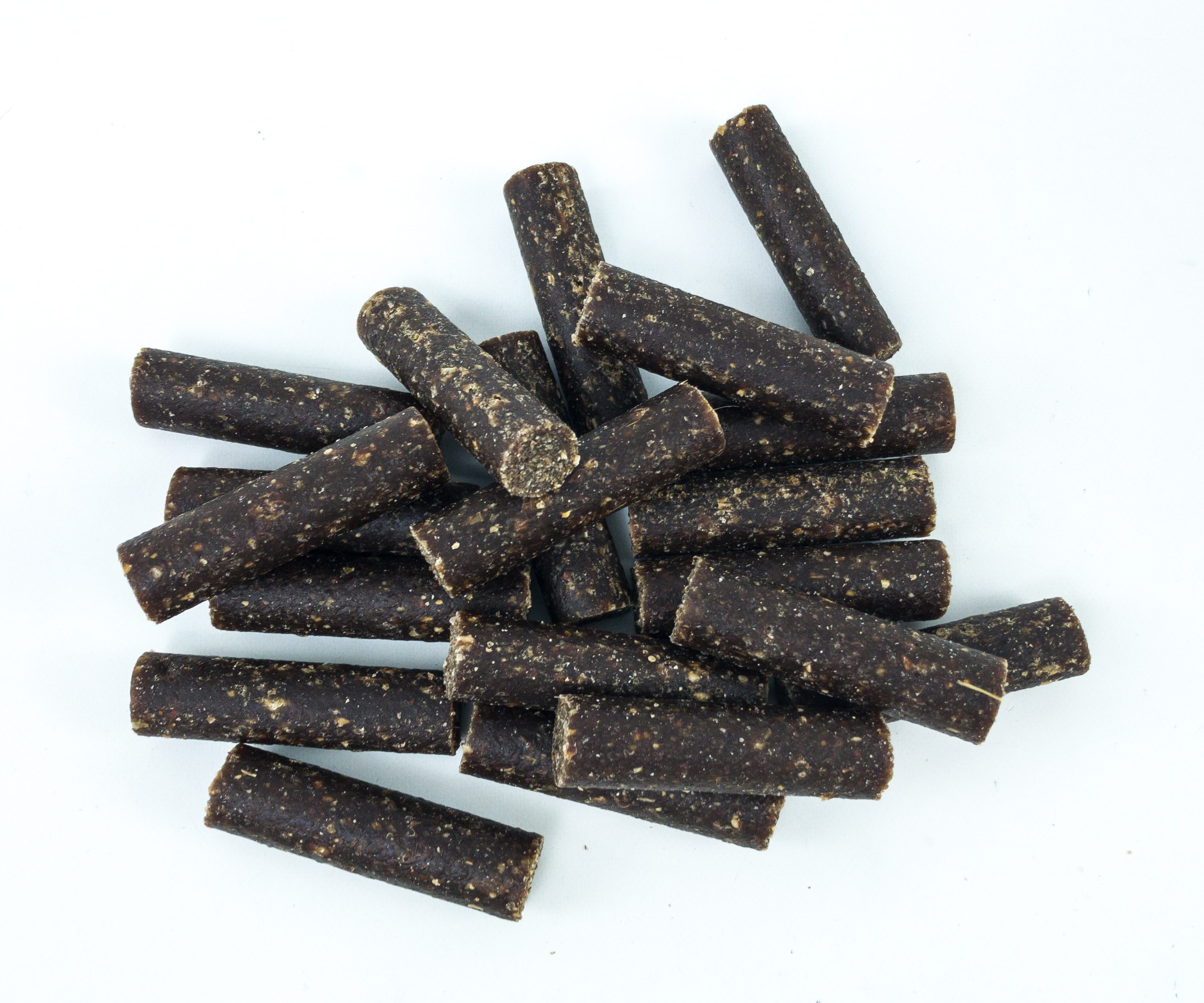 These bite-sized treats feature a rough texture and a cylindrical shape. Each piece has just the right chewiness for small dogs.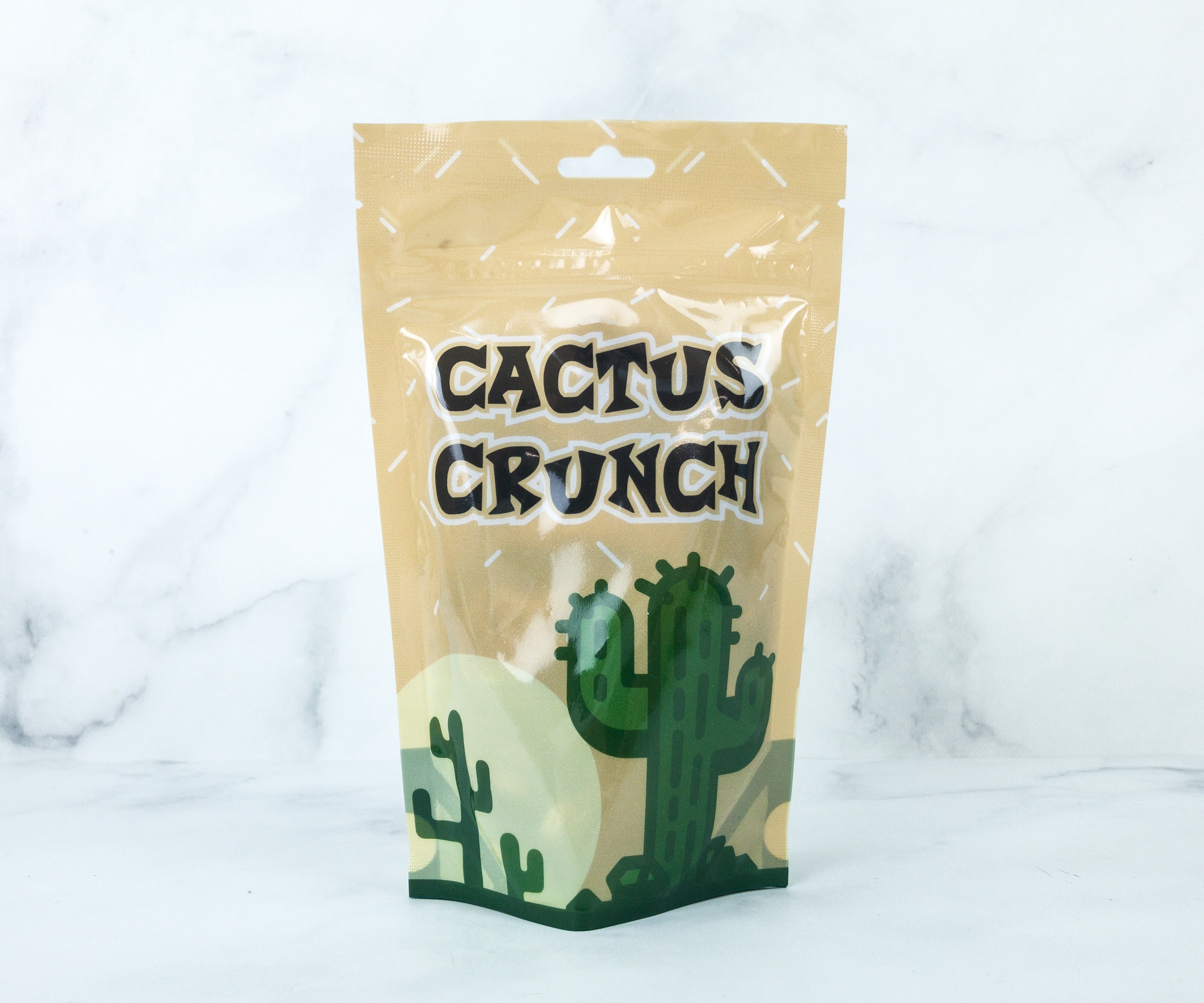 Cactus Crunch Dog Food. The next bag includes all-natural dog treats made with cheddar cheese!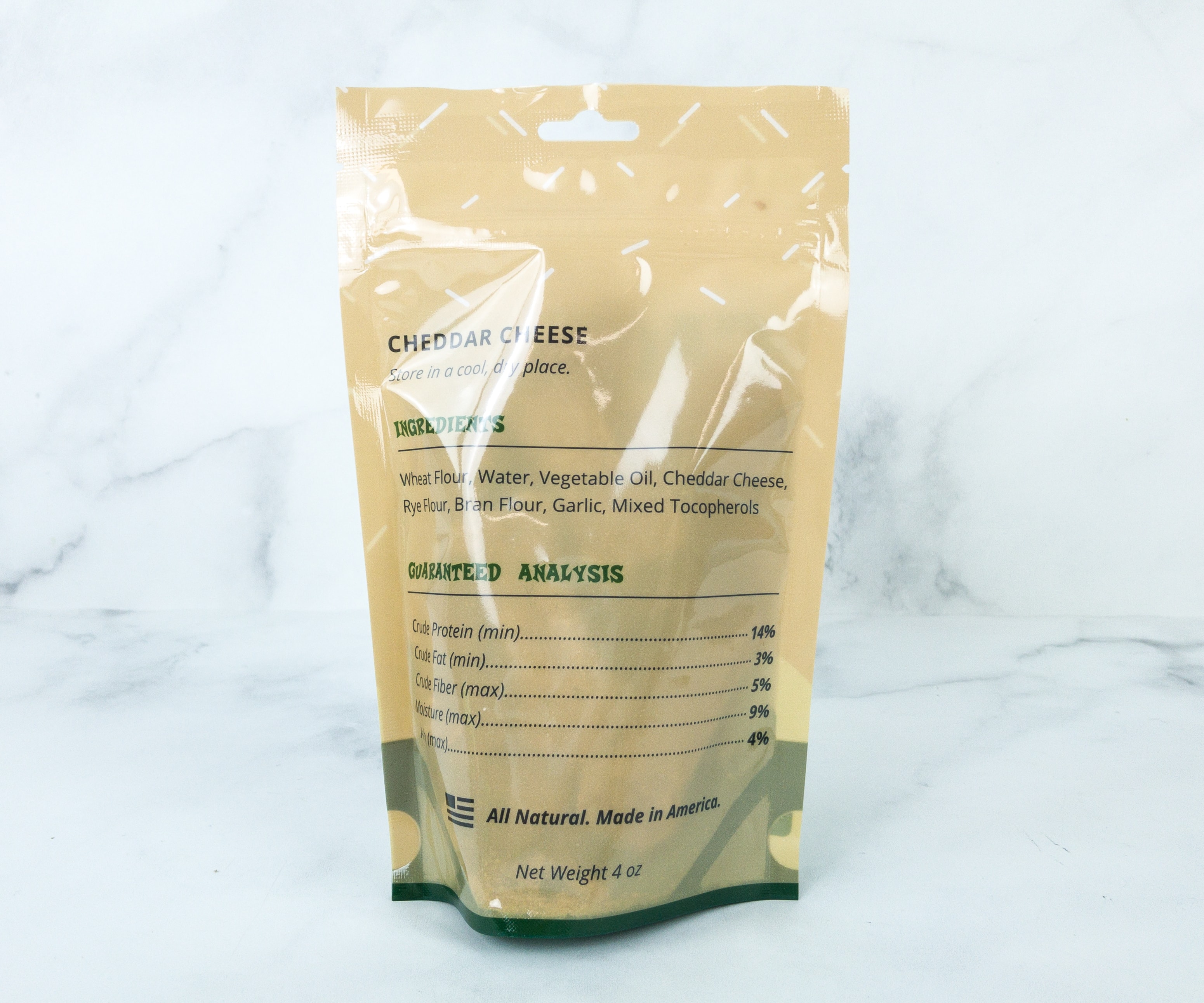 This snack is rich in protein, fat, and fiber that are essential for your dog's growth and body improvement.
Each piece is bone-shaped. It makes an ideal reward for training or just a simple snack!
It's another box that made our pups happy! They absolutely loved playing with both toys and so far, the toys have held up despite the constant biting and fetch games. The healthy dog treats are just as fantastic. They even included a bone chewer, which helps maintain and improve a dog's oral health. If you want to keep your pups healthy and entertained, this subscription has exactly what you need! We can't wait for more fun-filled boxes!
What do you think of this month's box?