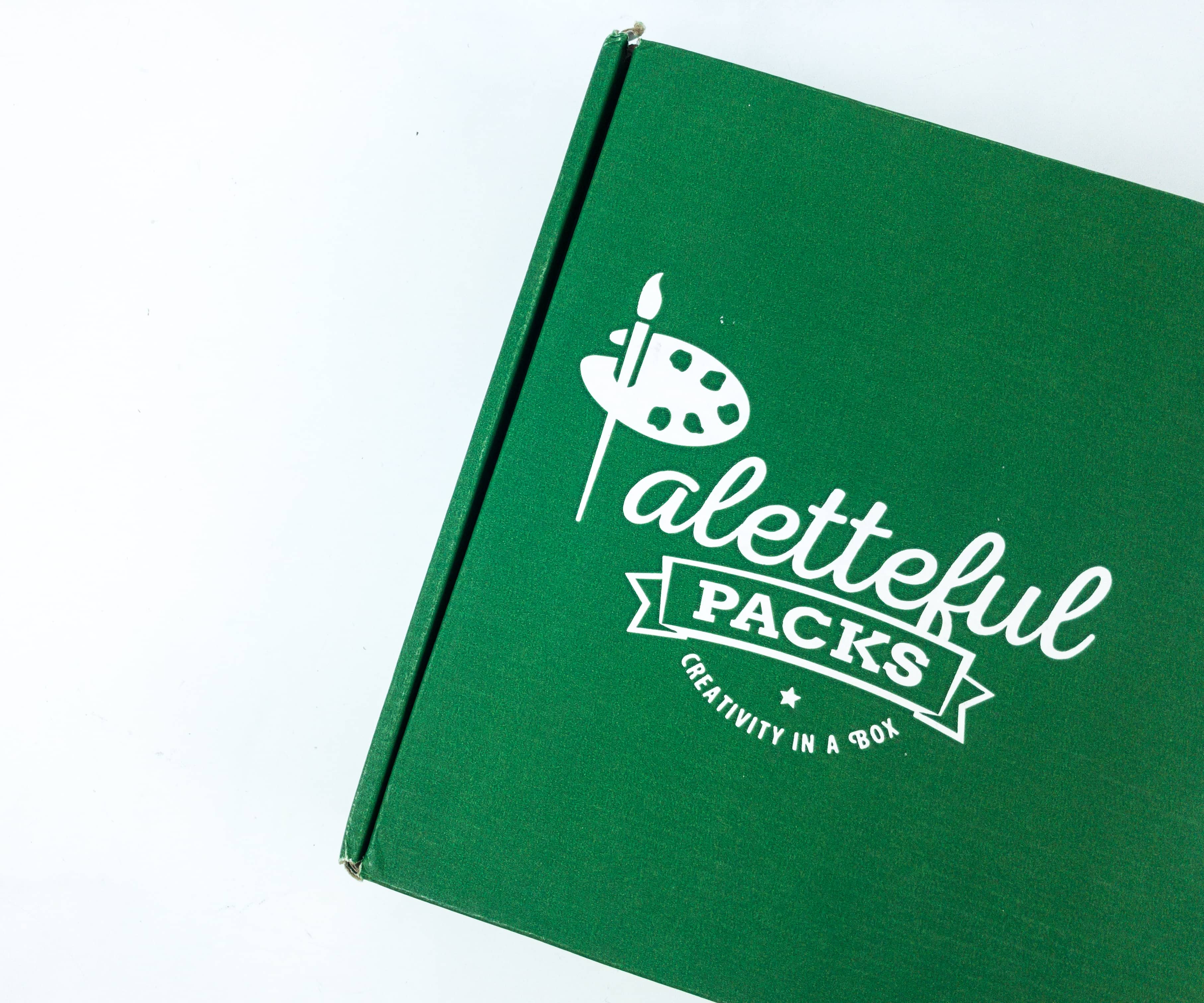 Paletteful Packs is a monthly subscription that sends the best art supplies to your door. Every box includes everything you need to create a work of art. They currently offer two types of boxes: Young Artist for children ages 8+ and Premier Pack for adults, whether beginners, professionals, or anyone in between.
DEAL: Save 10% on your first box. Use coupon code 10HOORAY.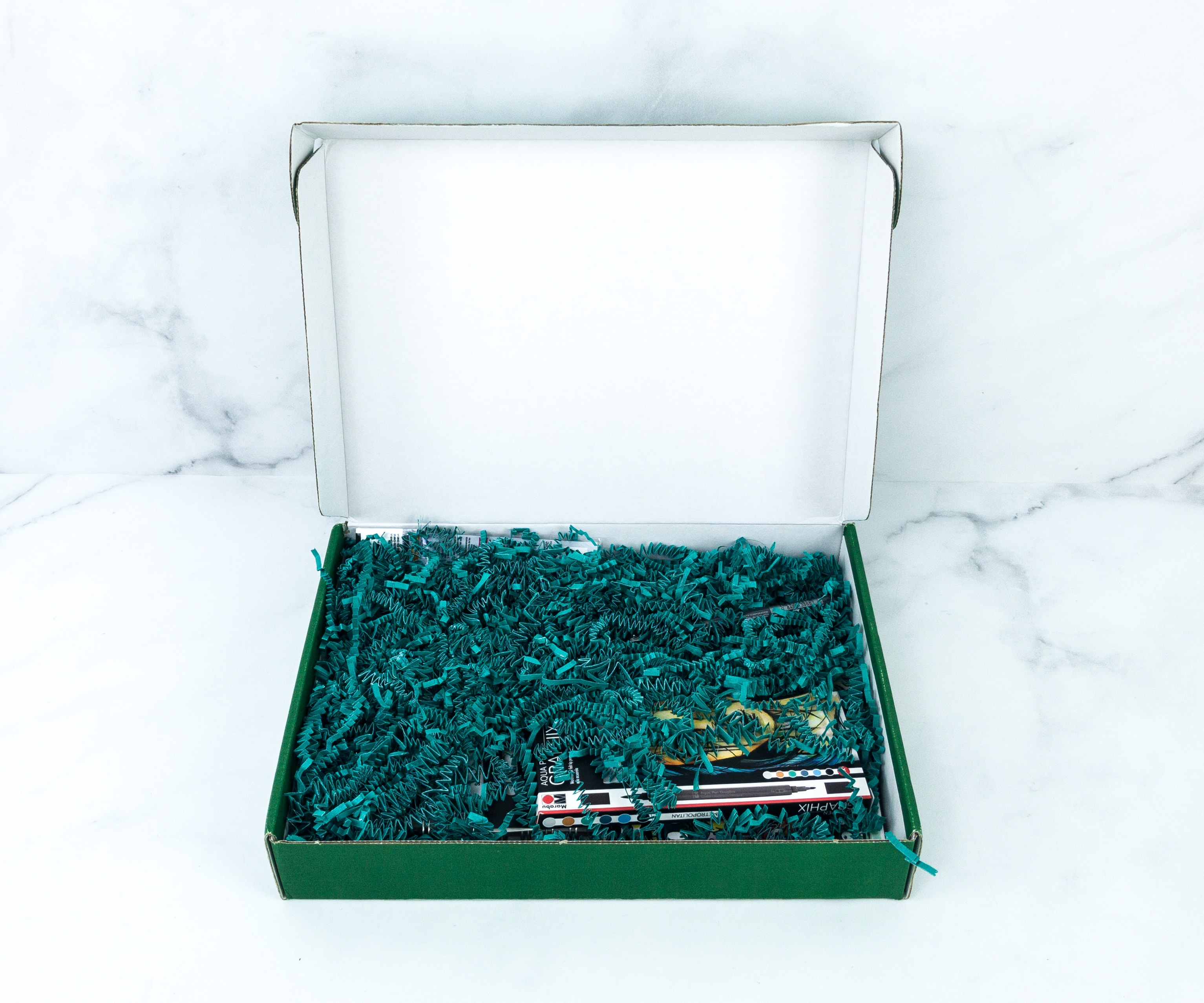 The items were packed with blue green squiggles.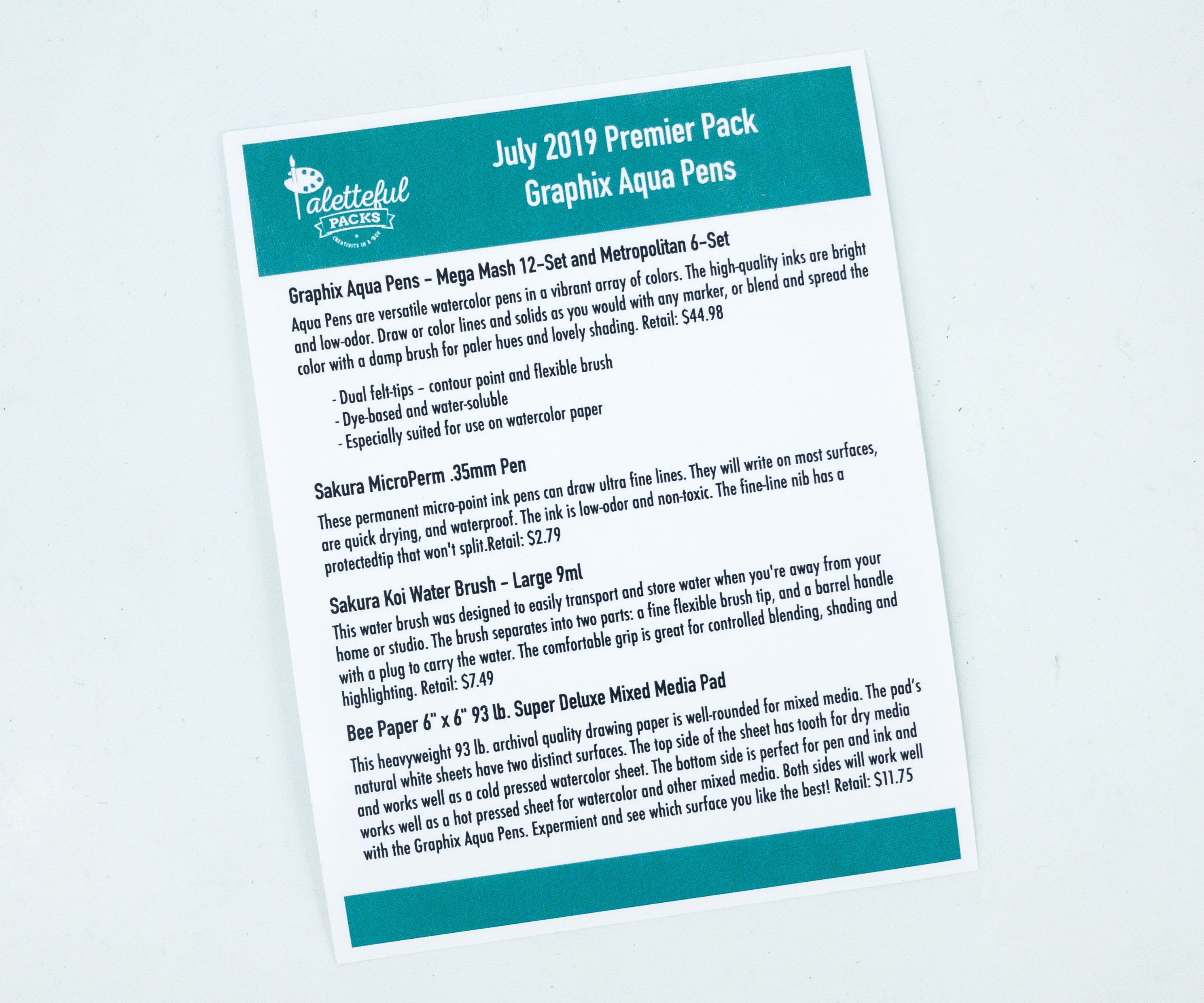 There's an information card that lists all the items in the box with a short description for each.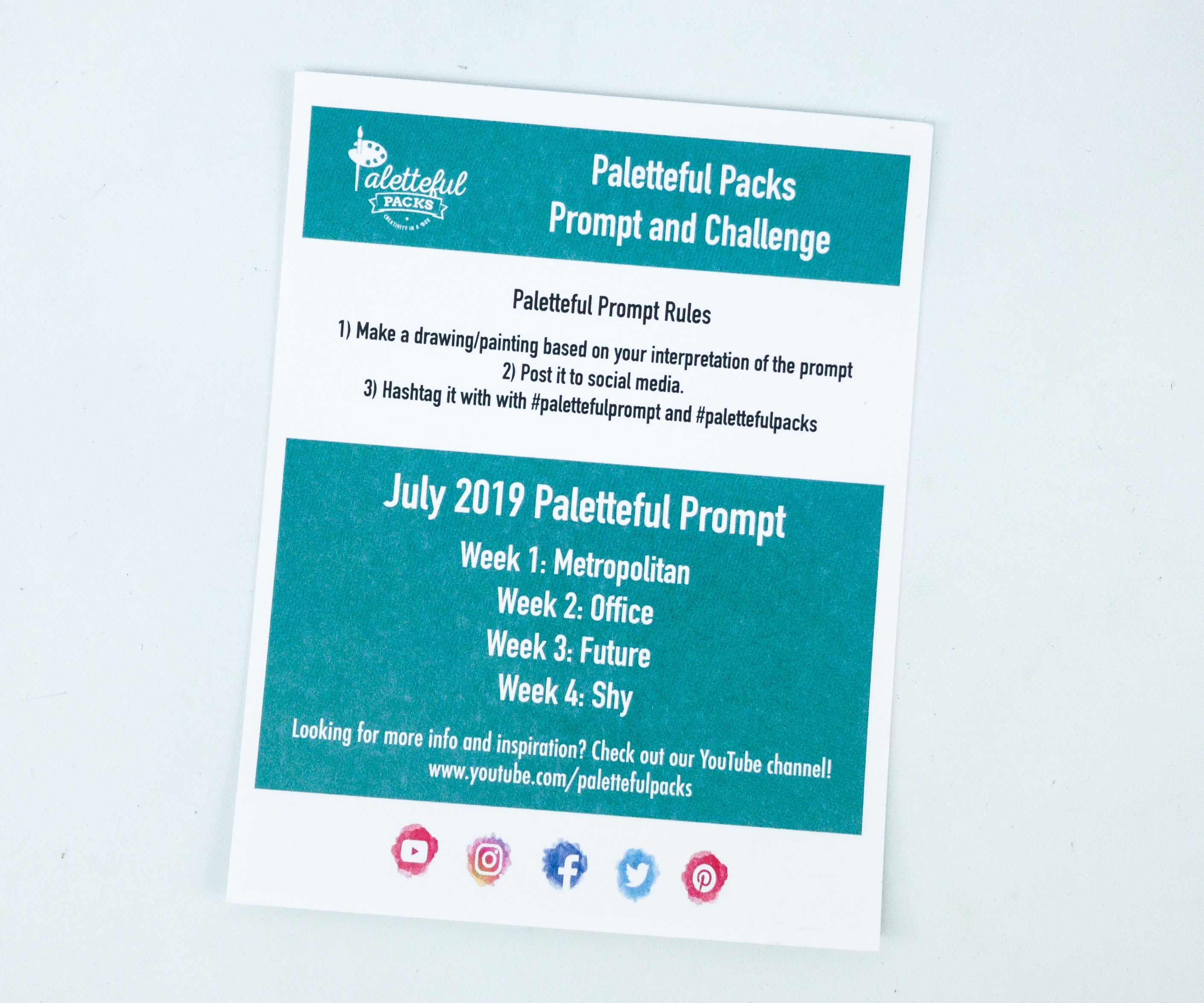 What makes the box more fun are the prompts and challenges! There's one prompt for each week of the month and for July 2019, the prompts are Metropolitan, Office, Future, and Shy.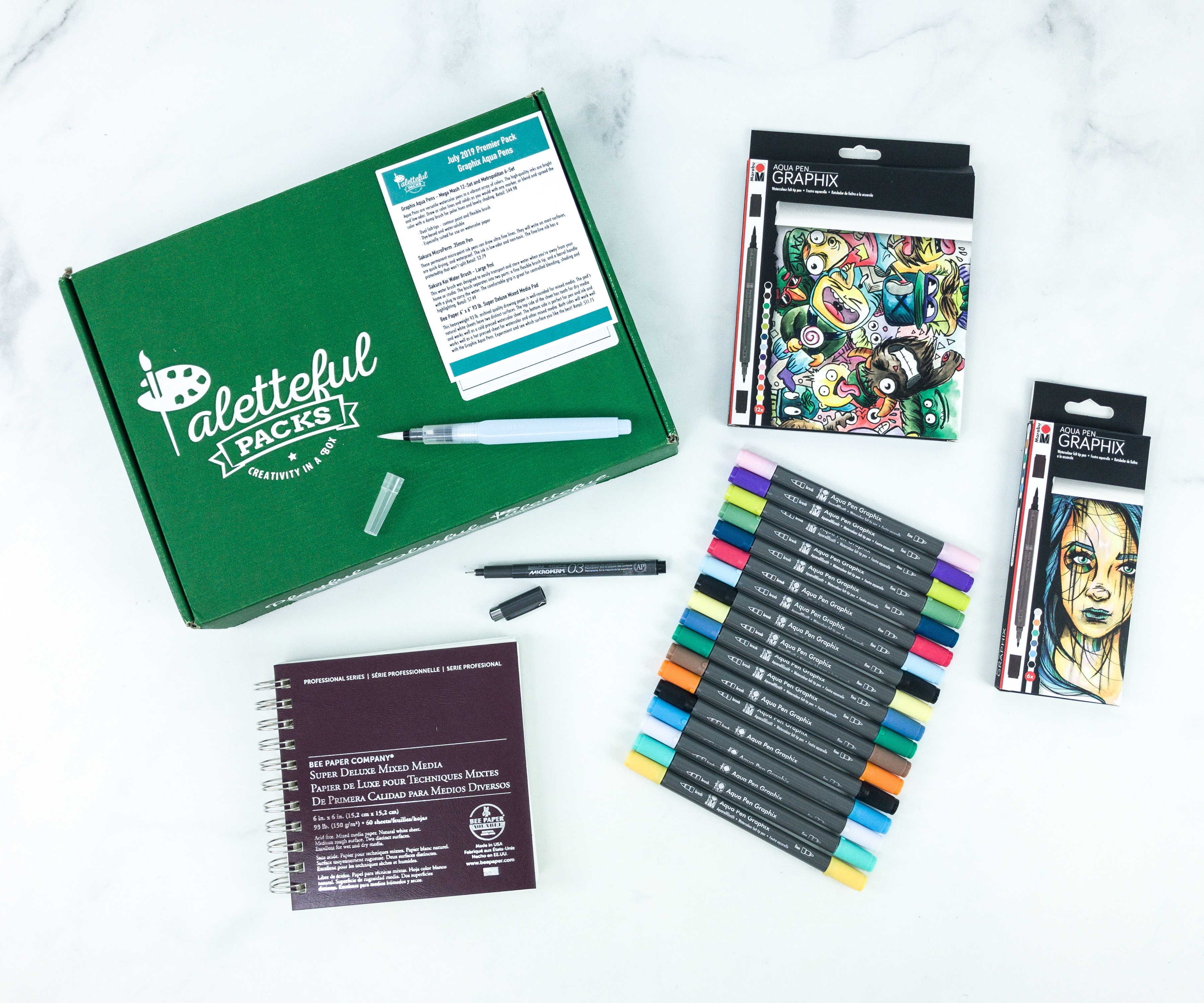 Everything in my box!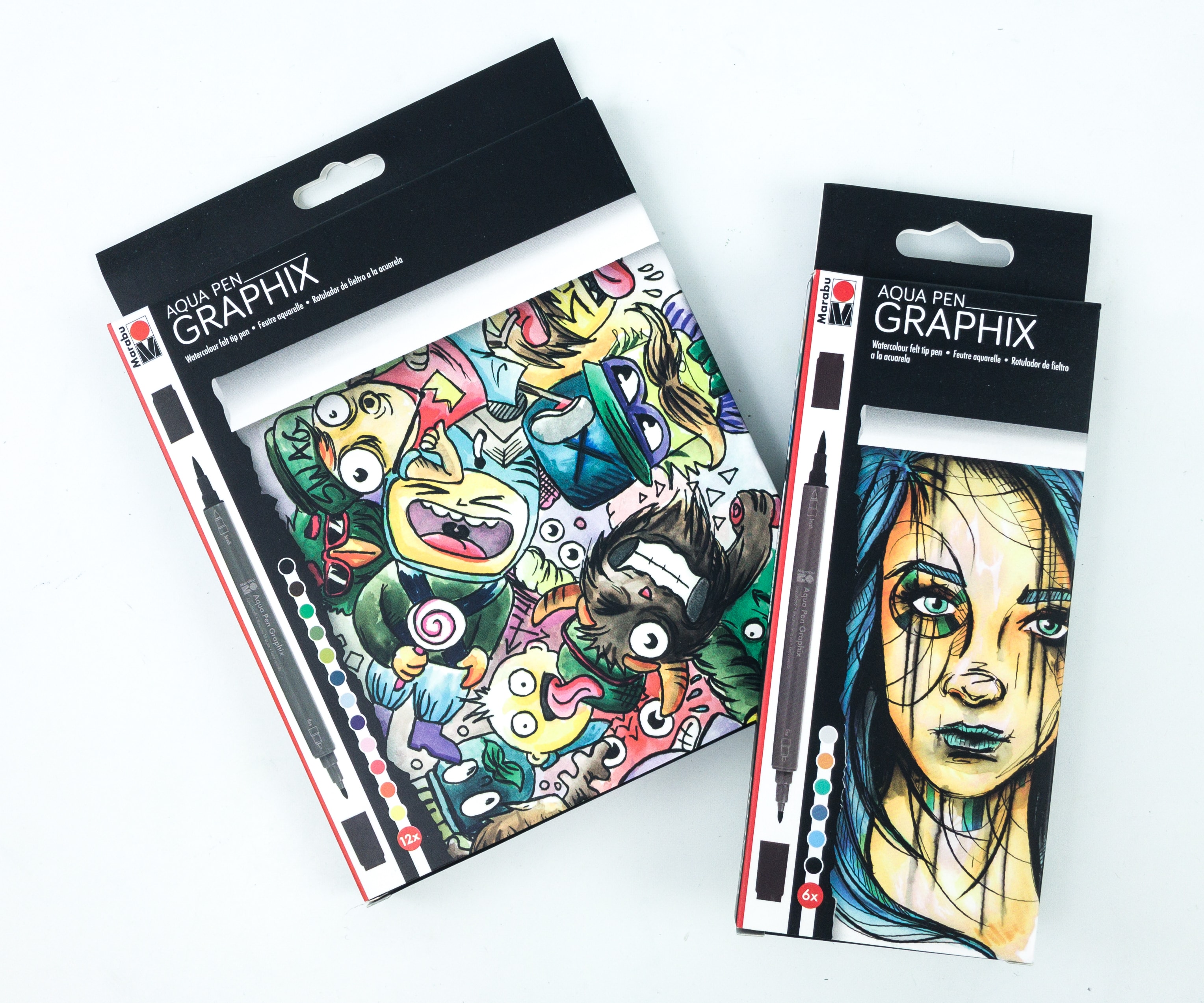 Graphix Aqua Pens ($44.98) These are versatile pens with high-quality water-based inks that produce sharp and bright colors with minimum scent.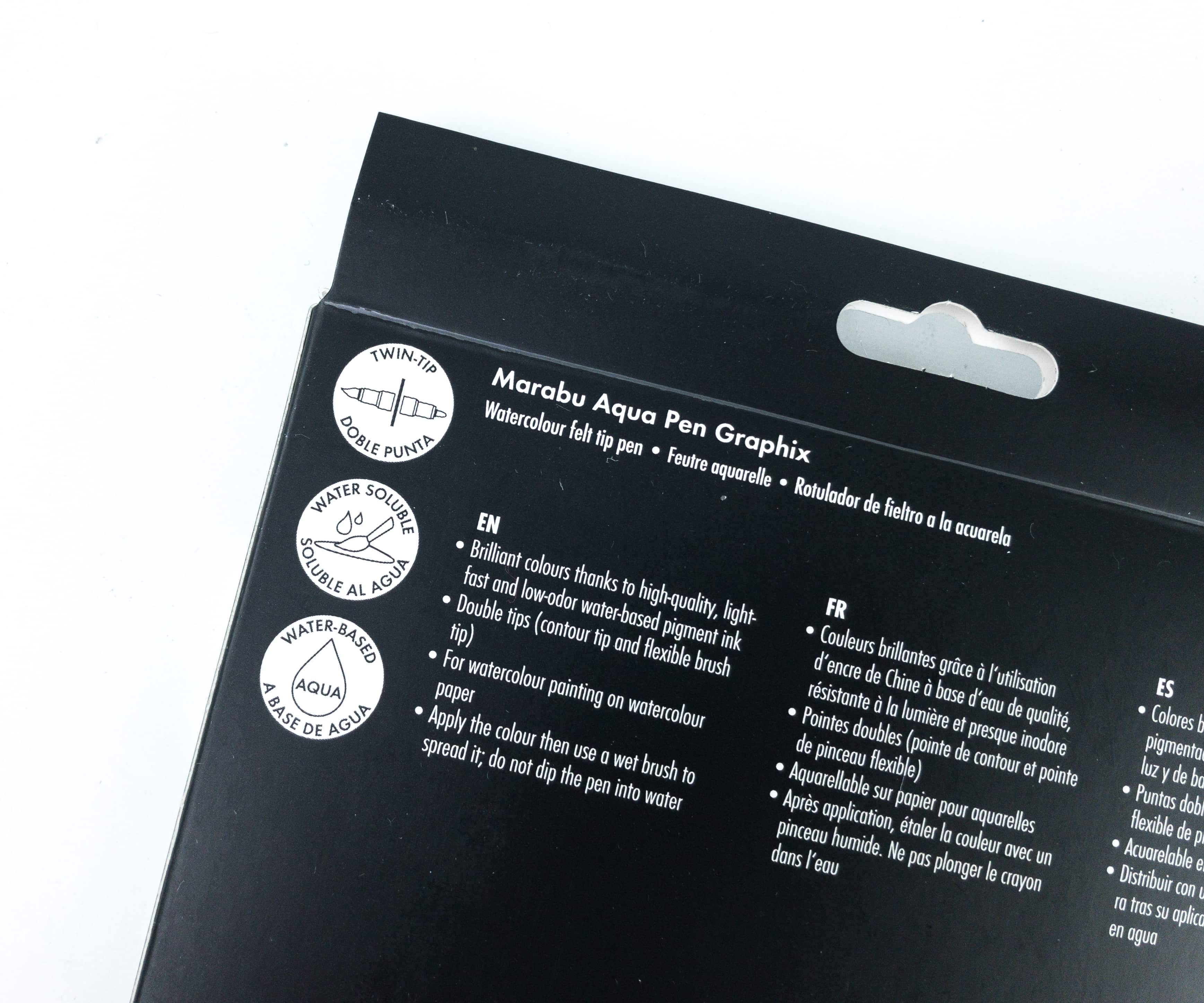 To use, you just have to apply the color on the paper and then use a wet brush to spread it.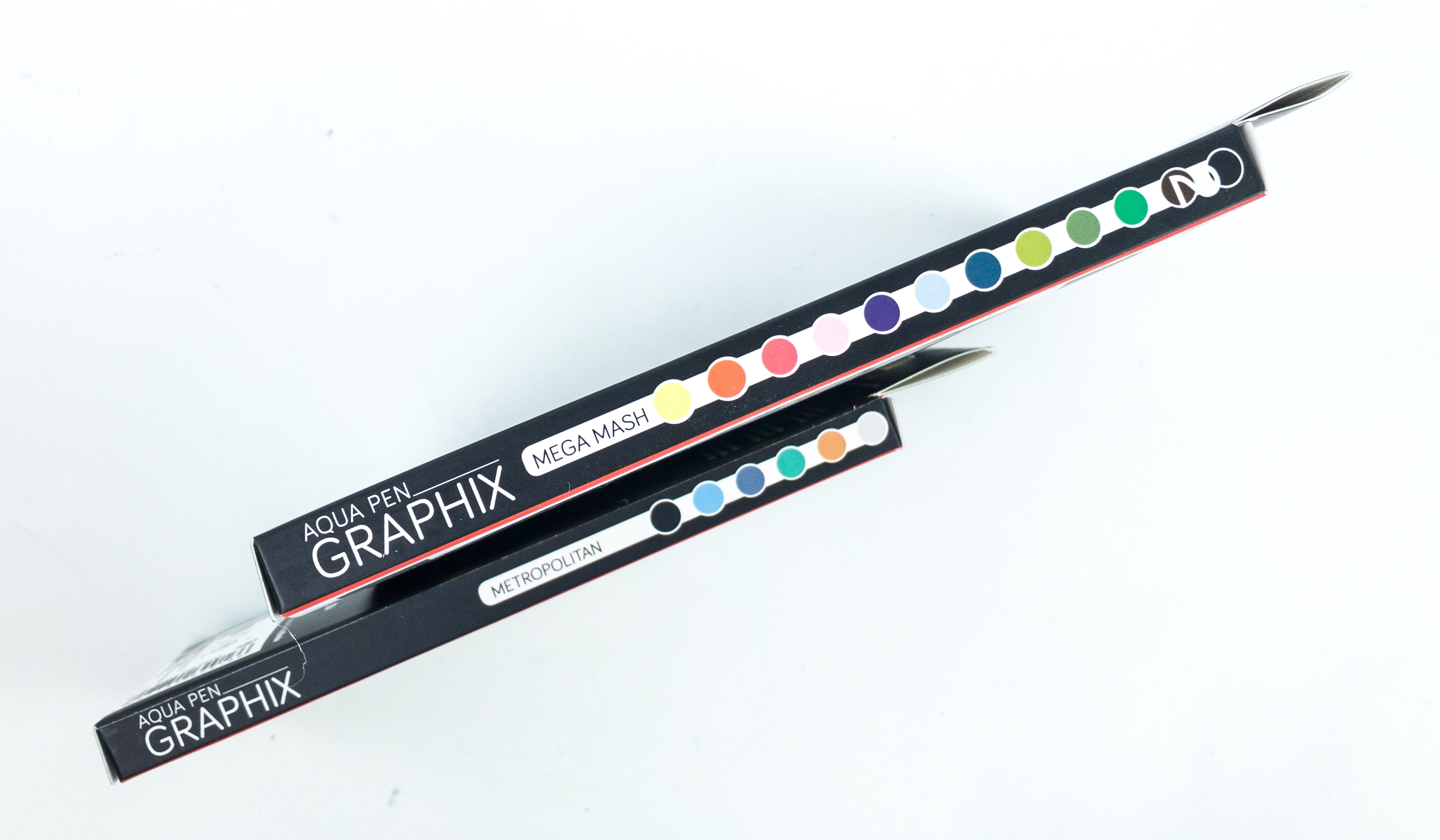 We got two sets of Graphix Aqua Pens: 12 pieces of Mega Mash and 6 pieces of Metropolitan.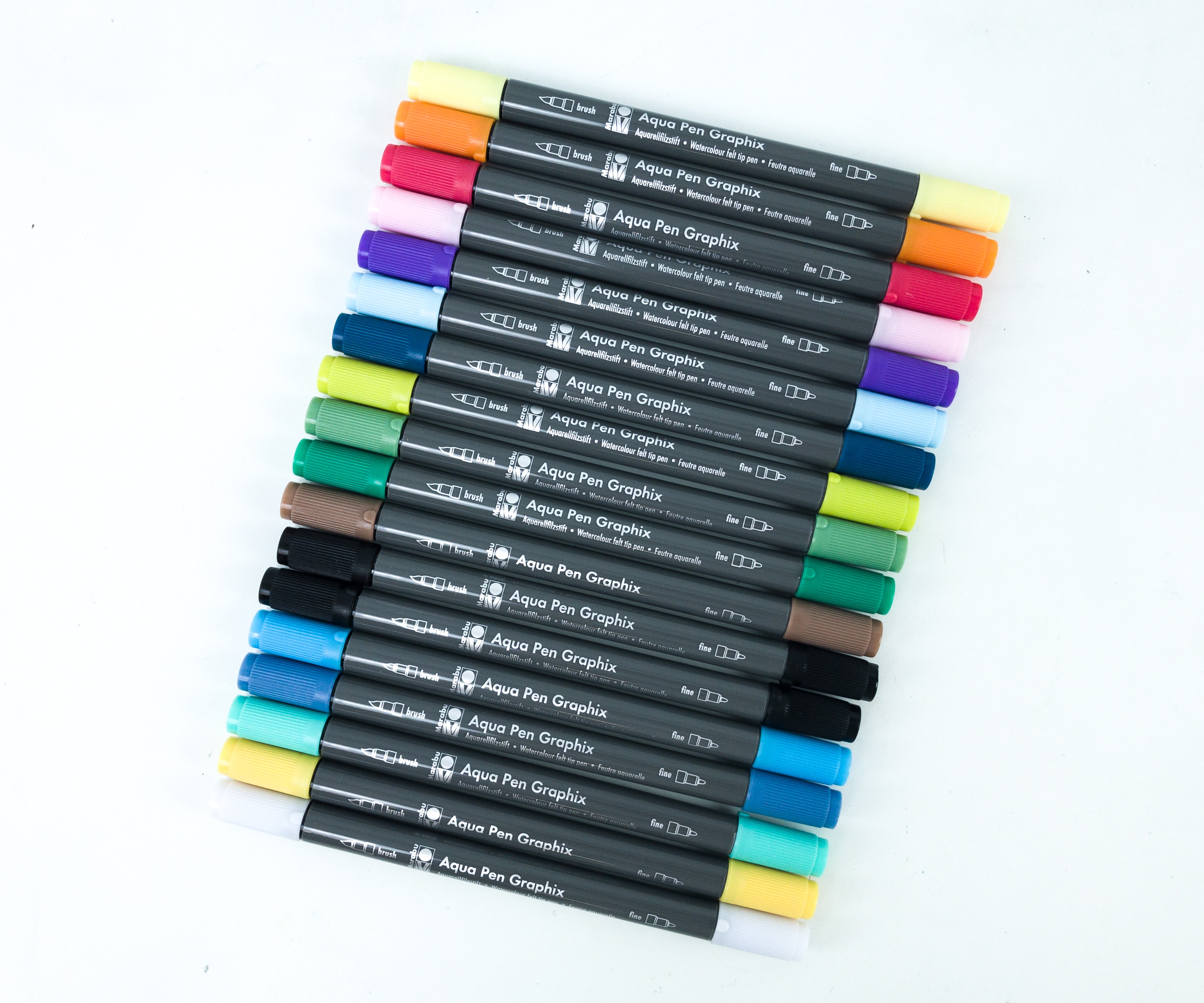 These pens are amazing because, aside for their high-quality color production, they have a dual-tipped design that can be utilized for various drawing and coloring techniques.
One end has a regular fine tip, which you can use for drawing solid colored lines just like any marker. The brush on the other end is for shading, blending, and spreading of colors. These pens are best used on watercolor papers.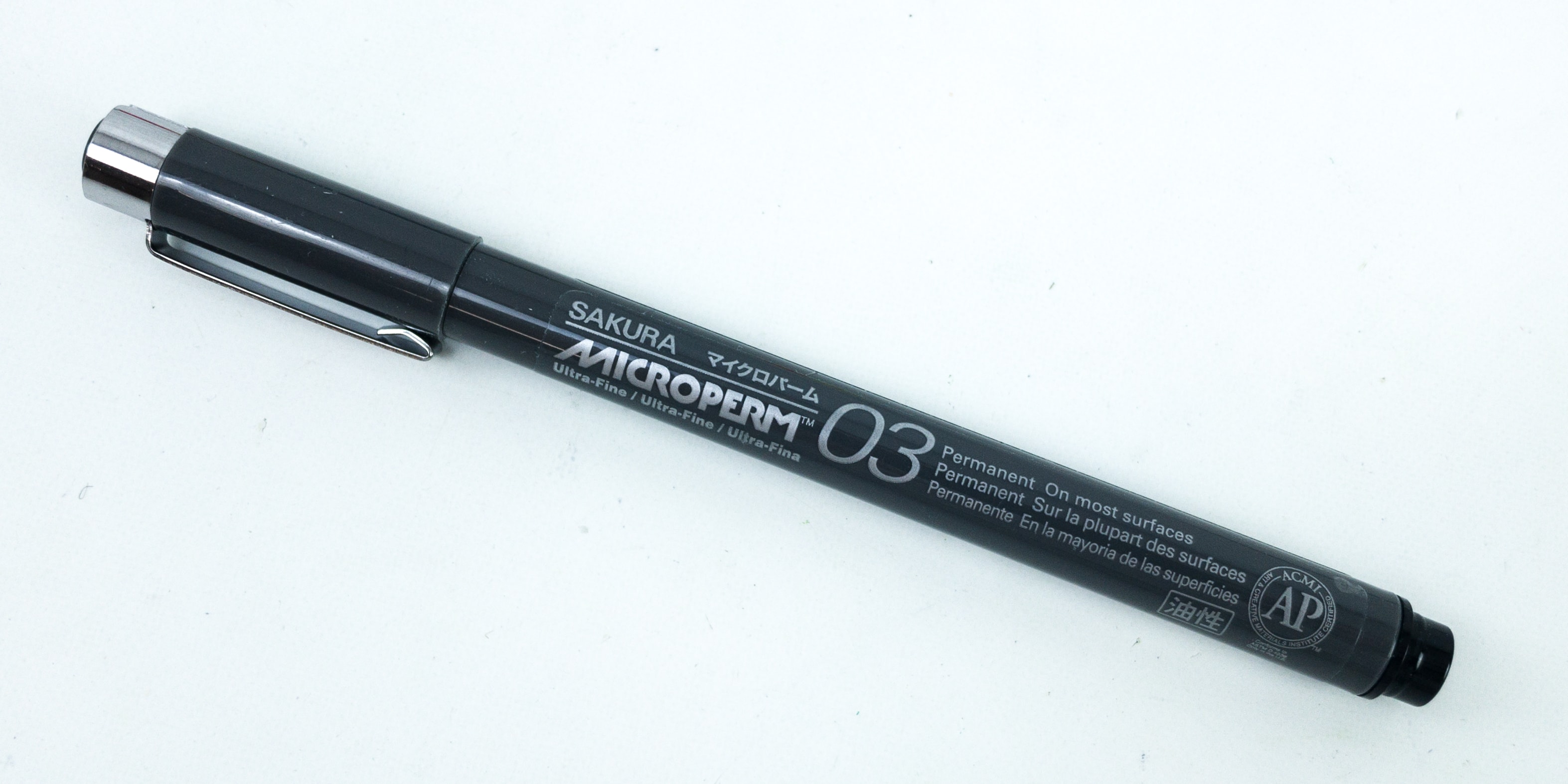 Sakura Microperm Pen ($2.79) It's a special permanent micro-point pen that features a .35 mm tip. It can be used to draw ultra-fine lines on most surfaces. The ink is also quick-drying and waterproof.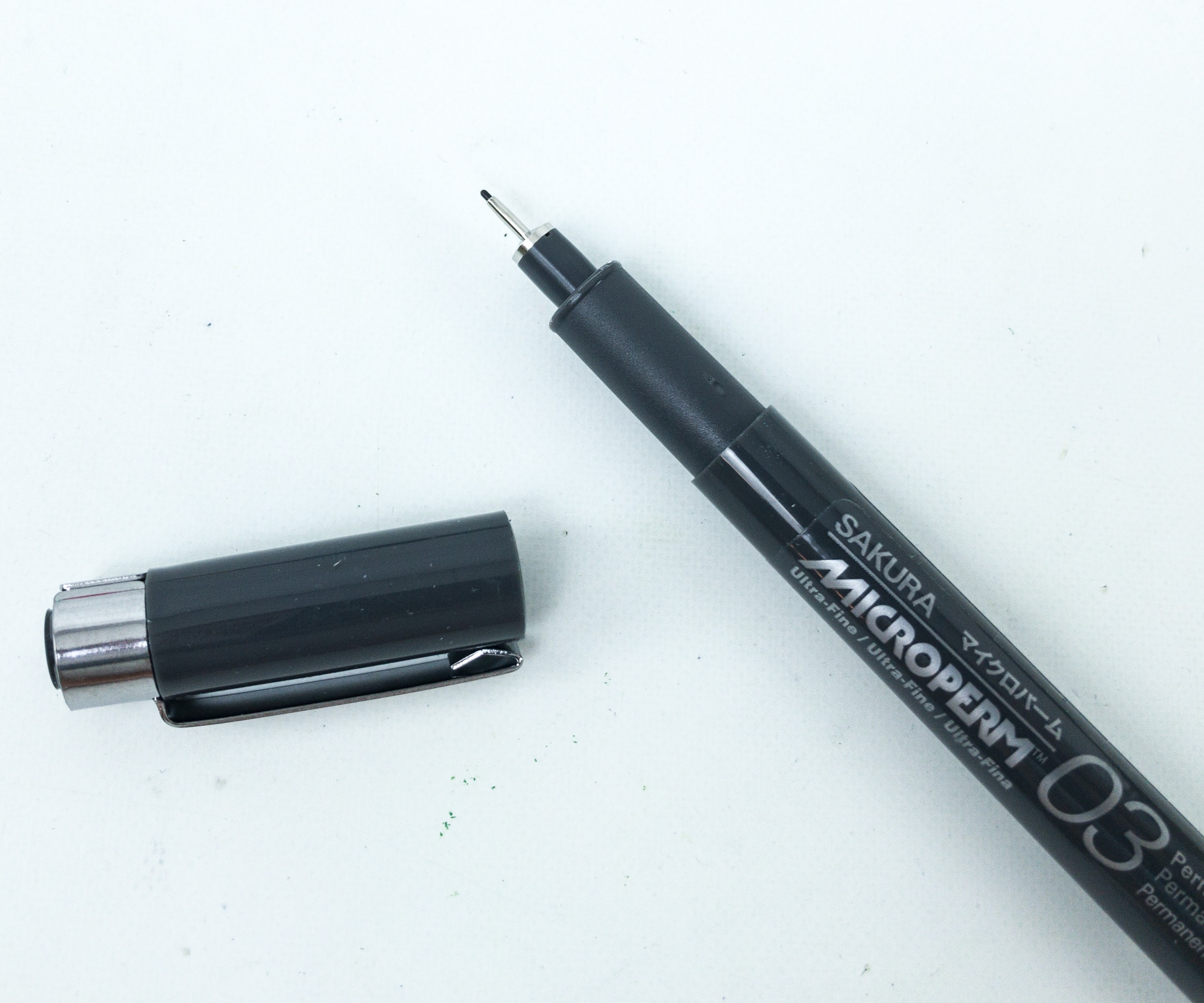 This pen comes with a protected tip that keeps the nib intact so it won't easily split. What I like about this pen is that the inked used is low-odor and non-toxic, safe to use even by children.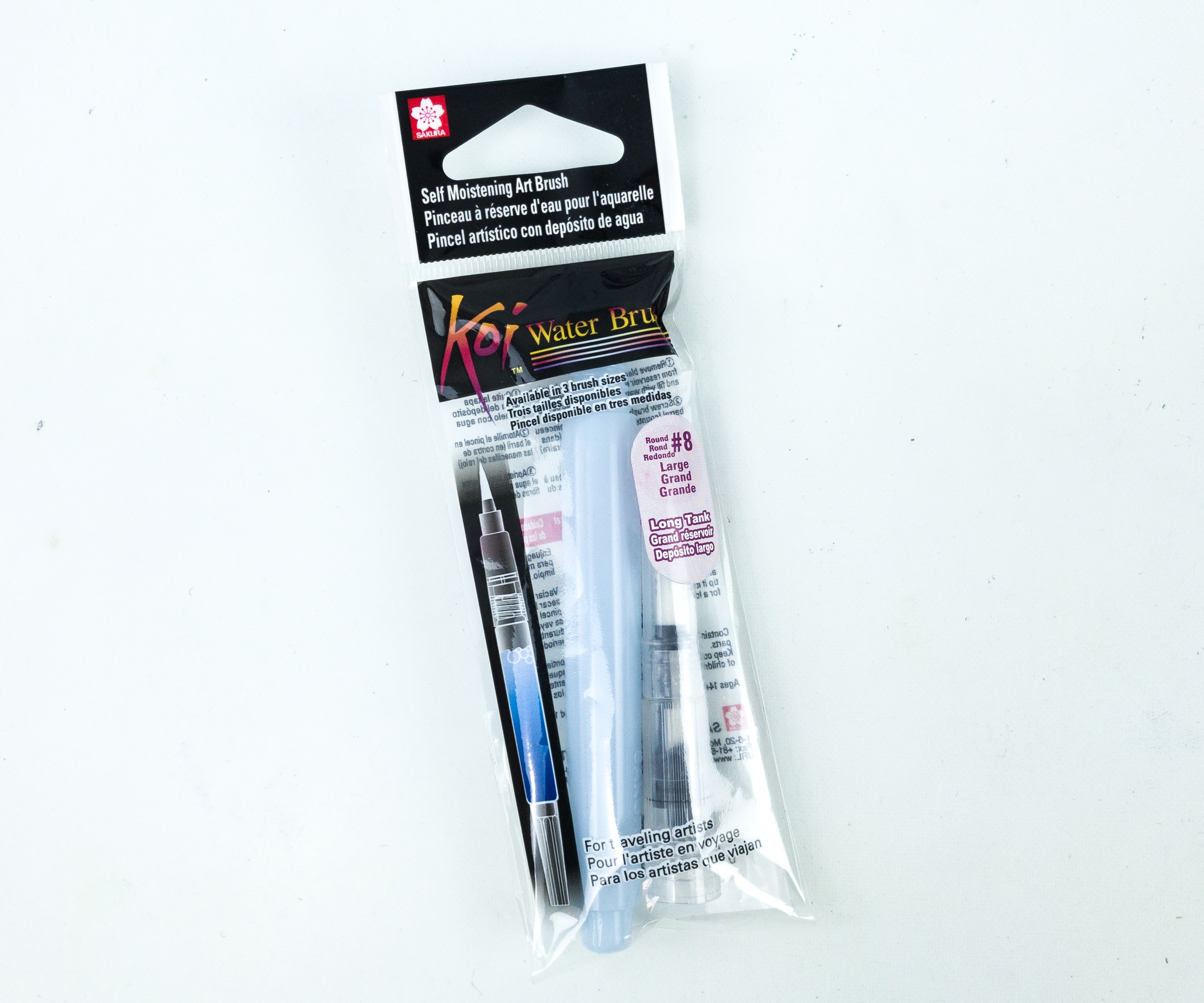 Sakura Koi Water Brush ($7.49) This Koi brush is designed for traveling artists or just anyone who is constantly moving from place to place.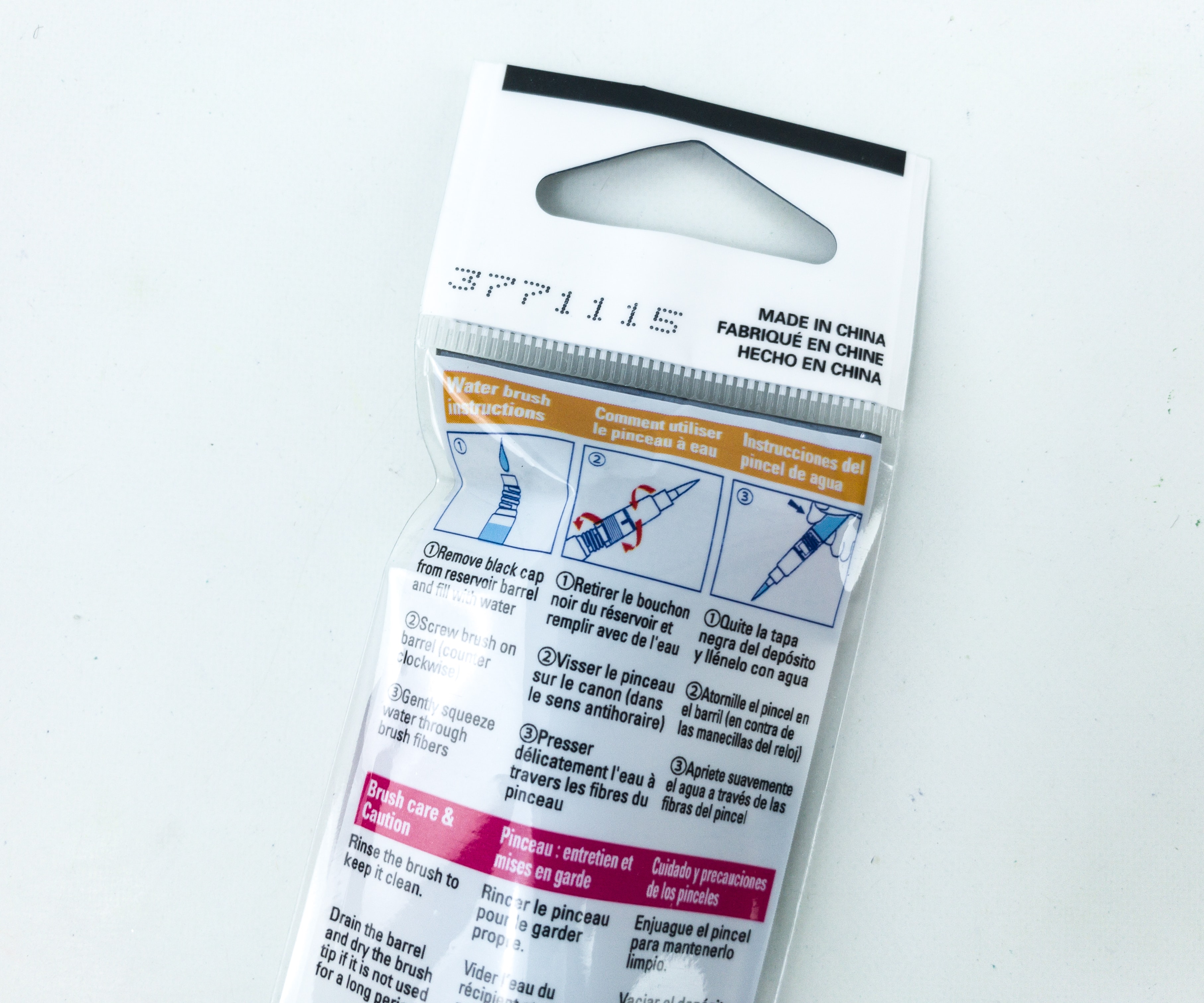 Featured at the back of the packaging is a detailed instruction manual on how to construct, properly use, and take care of this wonderful brush.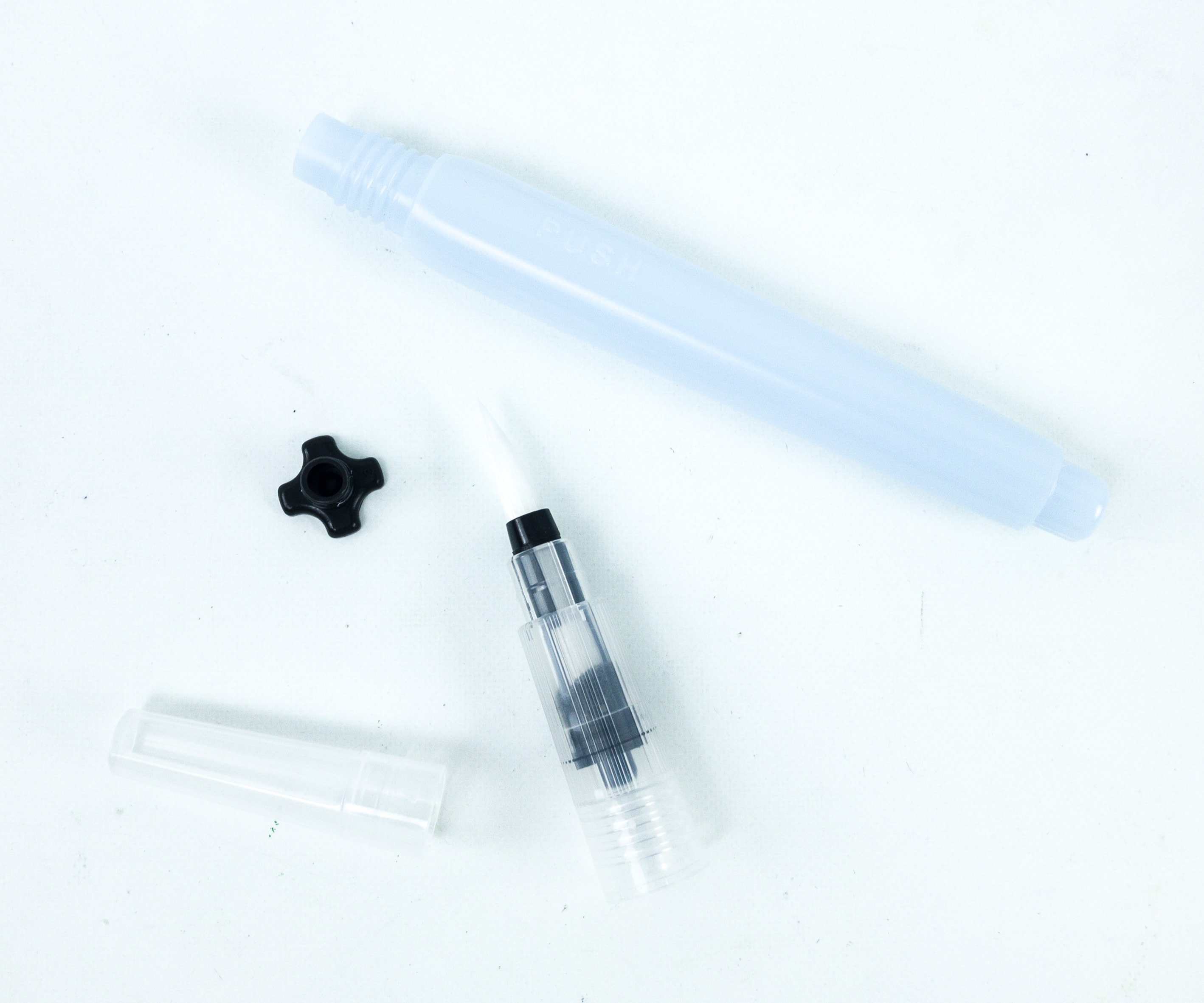 This kit includes a fine flexible brush tip with cover and the barrel handle with the plug to carry water.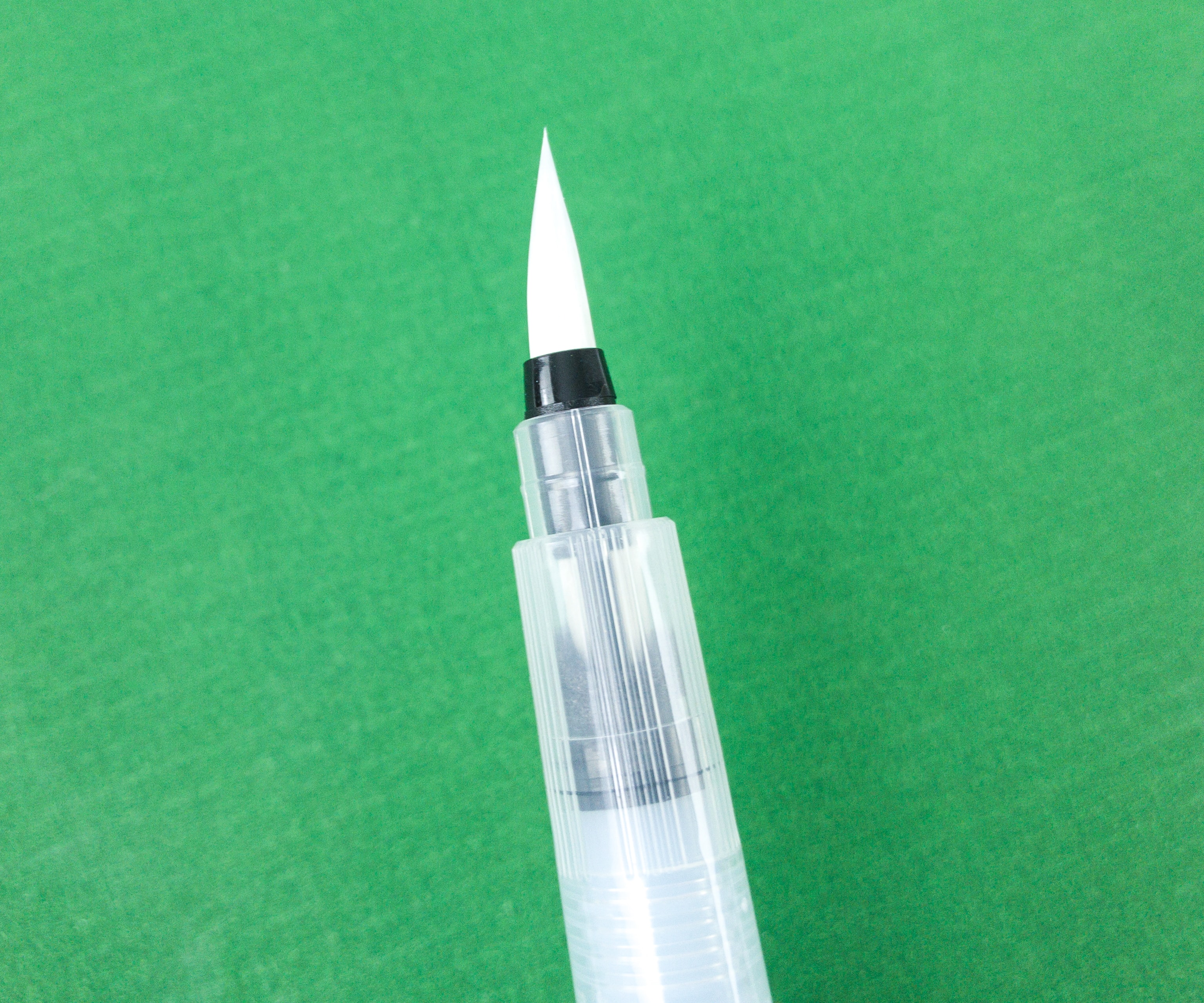 It works like your usual paintbrush, the only difference is it can carry a certain amount of water. So all you just need to do is gently squeeze the barrel through the brush fibers and paint, that simple!
Bee Paper Super Deluxe Media Pad ($11.75) It's a 60-sheet acid-free pad paper, with each page measuring 6 x 6 inches.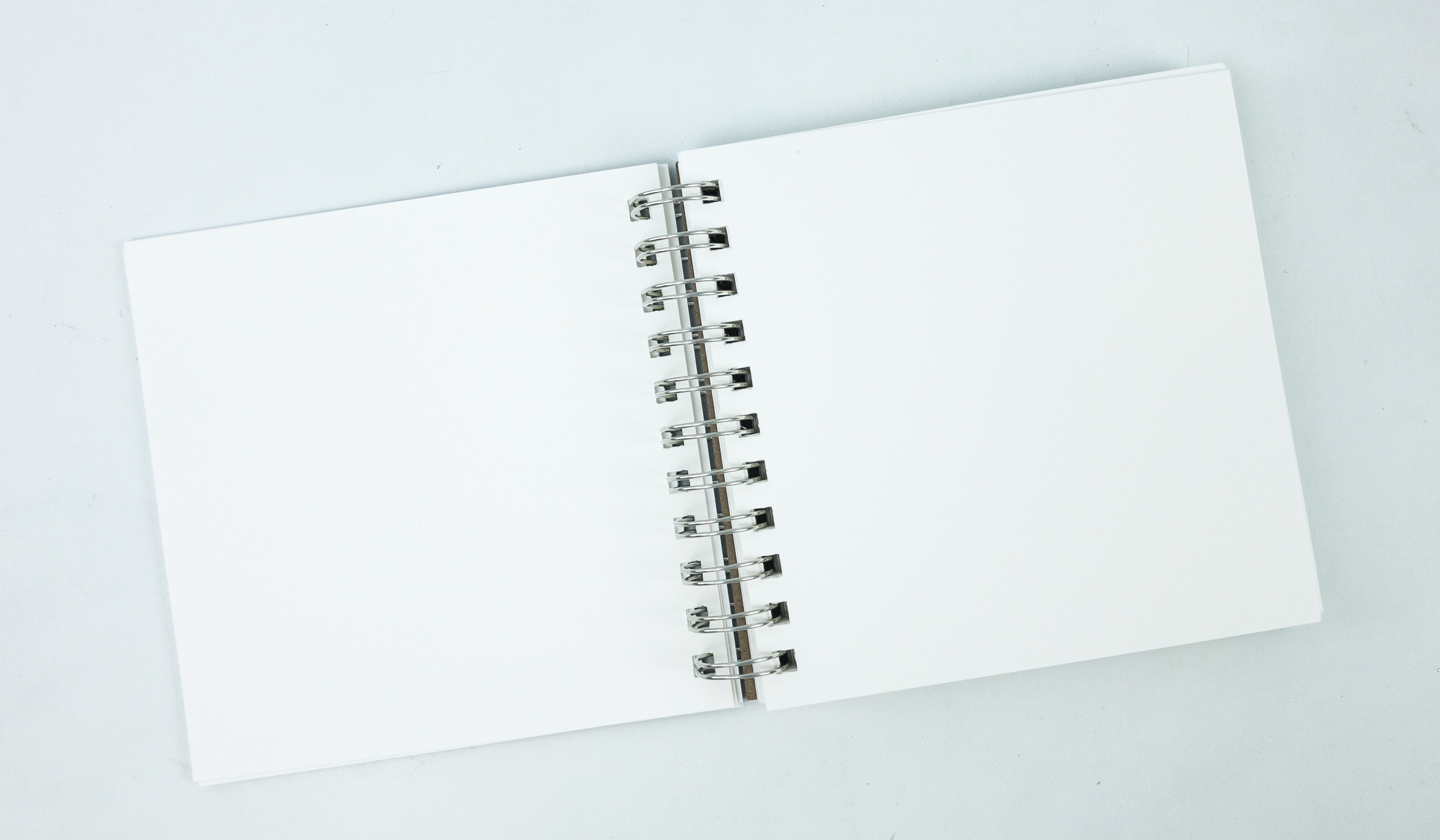 Each pad comes with two distinct surfaces: the top, which is perfect for dry media and works well as a cold-pressed watercolor sheet, and the bottom that is ideal for pen and ink and perfect as a hot-pressed sheet for watercolor and other mixed media.
On this part of the pad, I opted to use the Graphix Aqua Pen Mega Mash. The brush tip was so flexible and easy to use as well.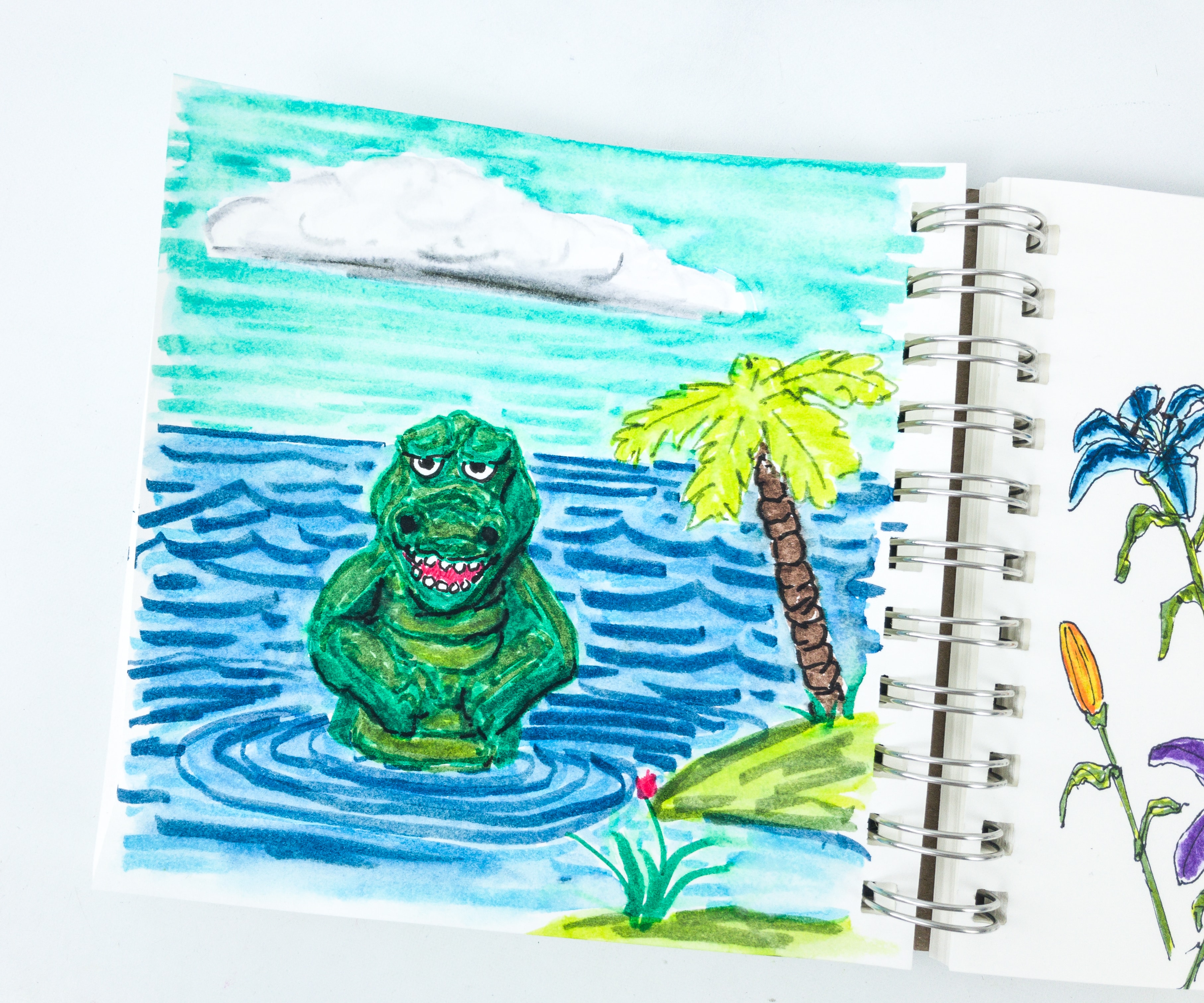 After using the brush head, I then switched to the other tip and used the fine head for putting edges and linings to the crocodile and the tree. It's really perfect for adding extra details.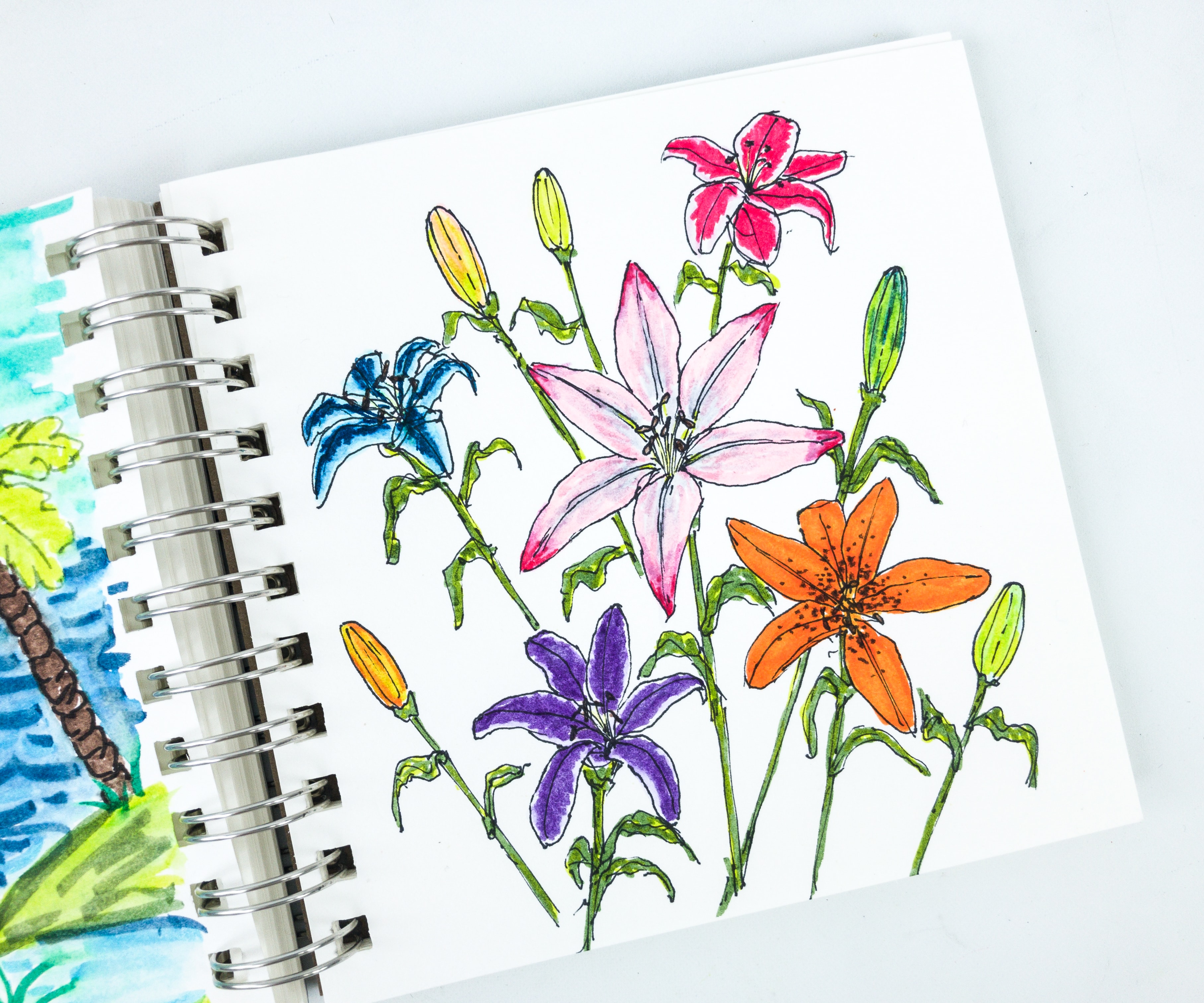 On the next page, I used the MicroPerm pen to draw the flowers and then colored them using the Graphix Aqua pens. The result is really amazing, the colors are so vivid!
This pad paper is really good! It works well whether with brushes and pens. I found no problems working on them.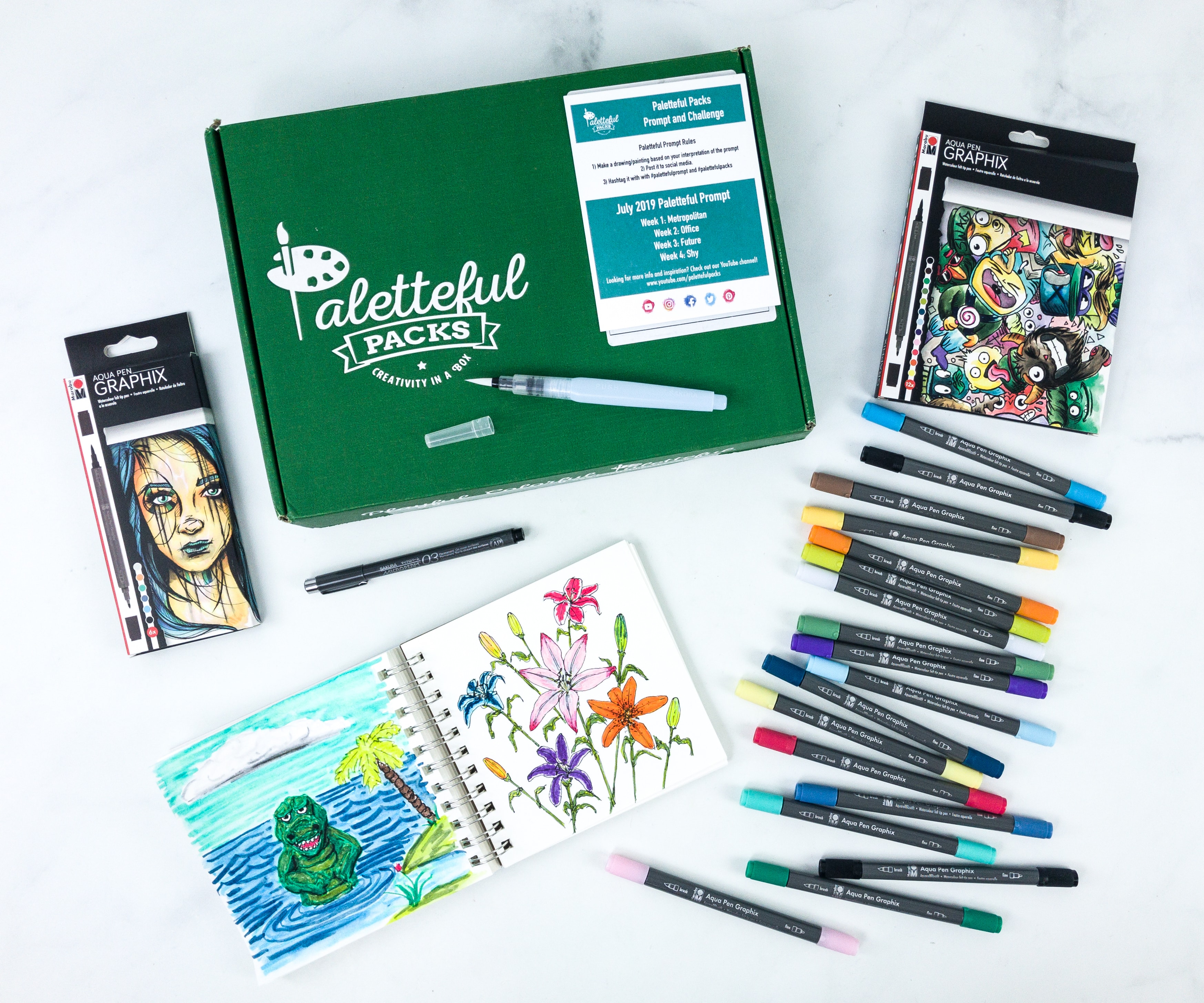 Whether you're looking for a new way to unleash your creativity or you just want a new stash of art tools every month, Paletteful Packs is a great subscription! This month's box impressed us with another fantastic curation of high-quality art supplies that includes a portable water brush, sophisticated microperm pen, and colorful aqua pens. I also love the inclusion of the thick drawing booklet, as it's sturdy and versatile. I'm really happy with what I've done so far, and I'm excited to create more!
Any thoughts about the Paletteful Packs box?