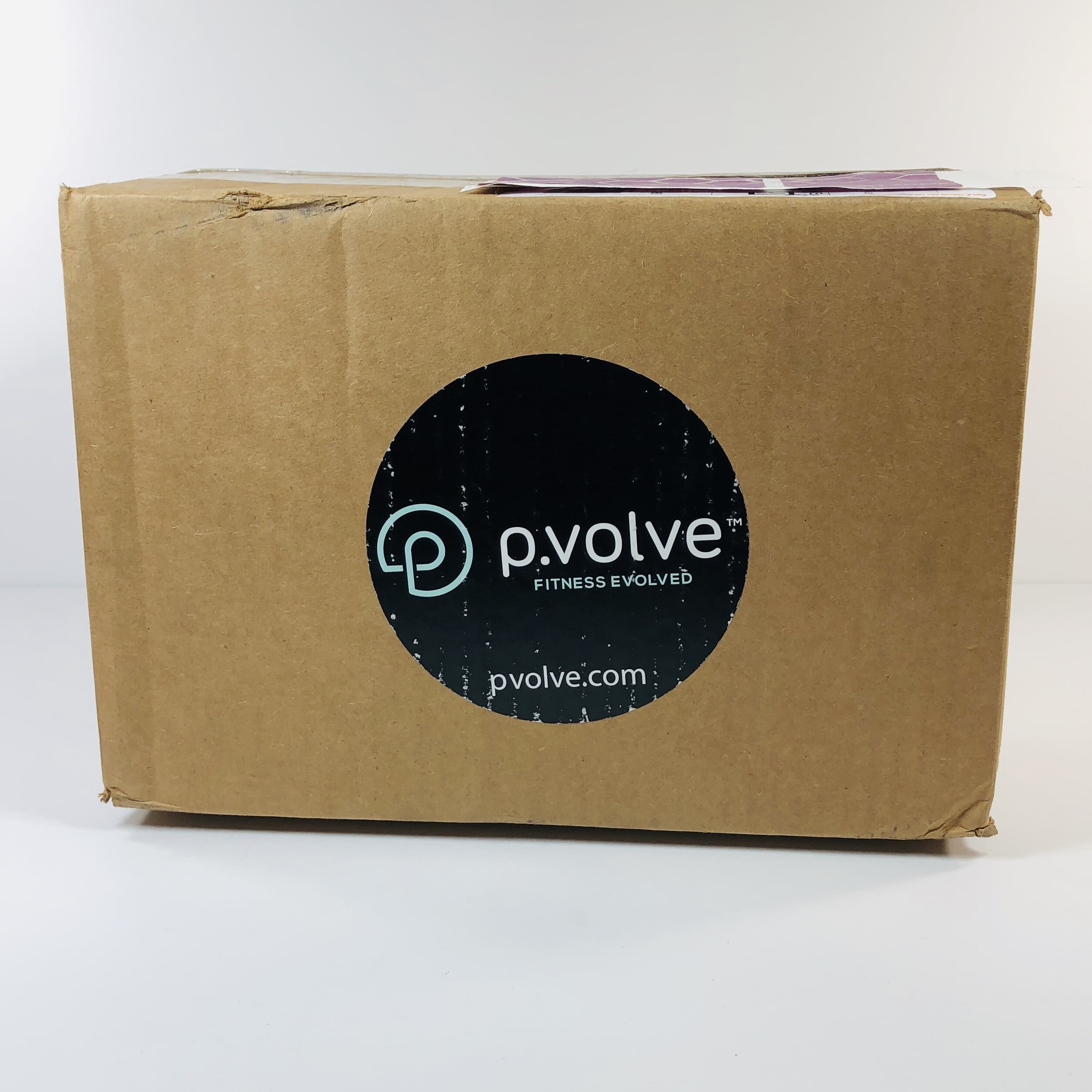 P.volve is a service that allows you to stream workouts in the privacy of your own home using a "pre-hab" approach. The goal is to lengthen, strengthen, and tone muscles to eliminate bulk, inflammation, and risk of injury. No special equipment is required however you might choose to order some products to help you dive deeper into the workouts. I tried some of their fitness items and accessed the online service to see how it works. The streaming access is $29.99 a month and you can use your computer, phone, or tablet to do the workouts on the go too.
P.volve is a functional movement fitness program that helps you find the best body for living your best life.

Ever finished a workout feeling sore? Too exhausted to function? Ready to collapse on a couch with 6 hours of Netflix and your ringer turned off?

That's not a win. That's bad.

P.volve is the opposite of a grueling, high-impact, painful workout. Instead, you'll find a safer, functional movement-based method to help you achieve the beautiful, natural muscle tone and healthy results you want. You'll even enjoy it.
DEAL: Get FREE 14 day trial! No coupon needed, just use this link to activate the deal.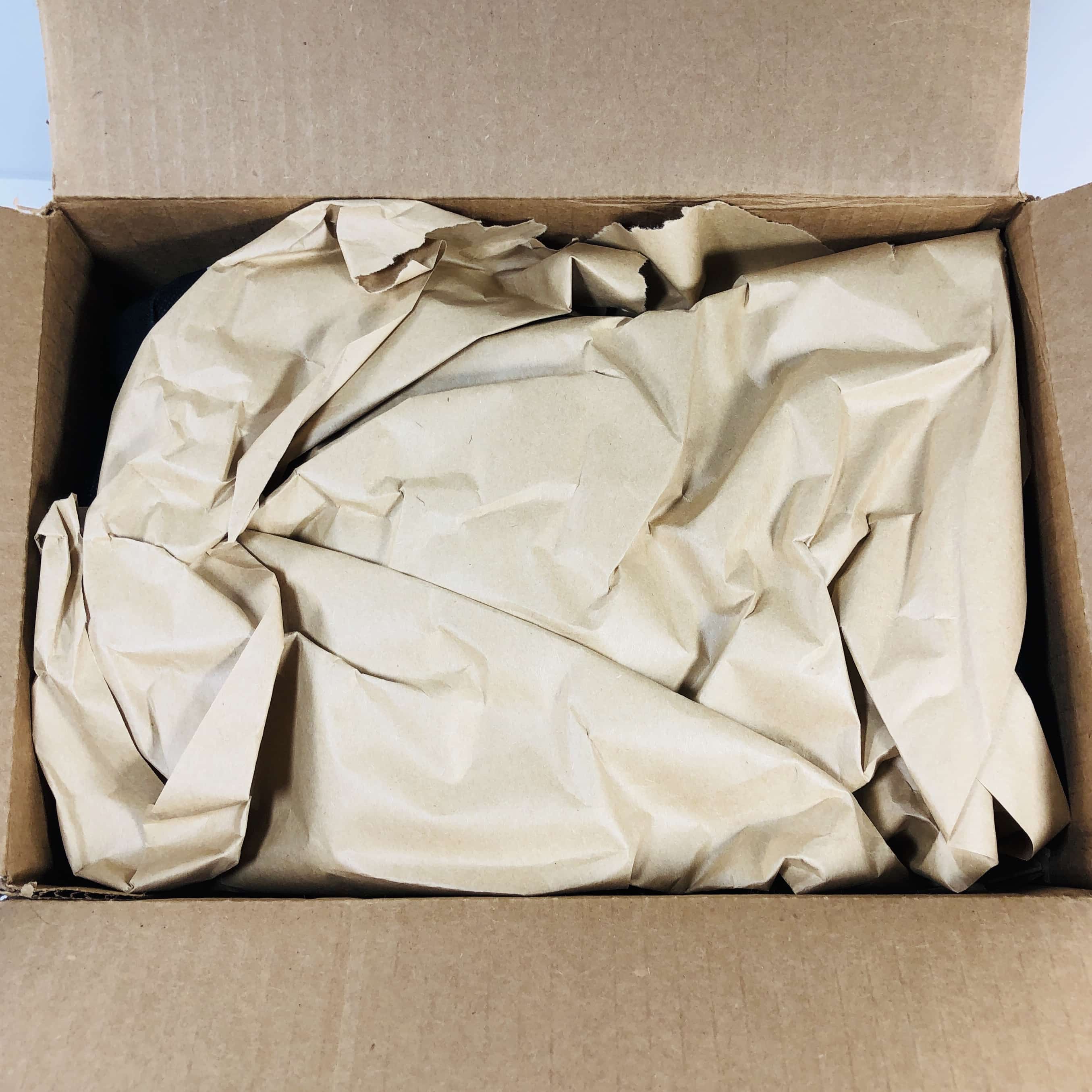 P.volve sent me a kit to get started and it was heavy so I guess my workouts started as soon as the box was delivered!
Everyone will have different equipment available to them, so you can pick up exactly what you need at the p.volve kits page! It makes it super easy to get started!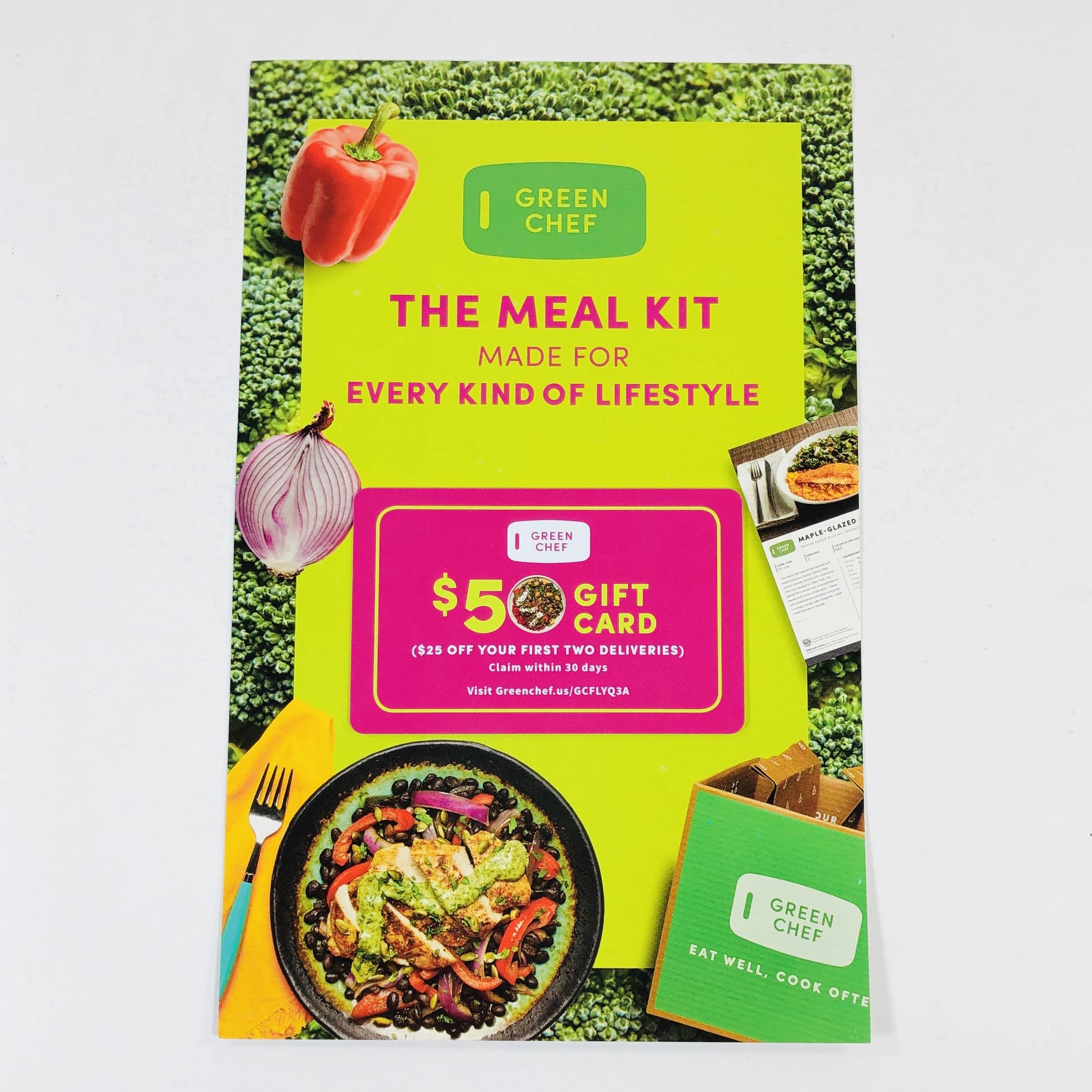 I found an offer on a food delivery service.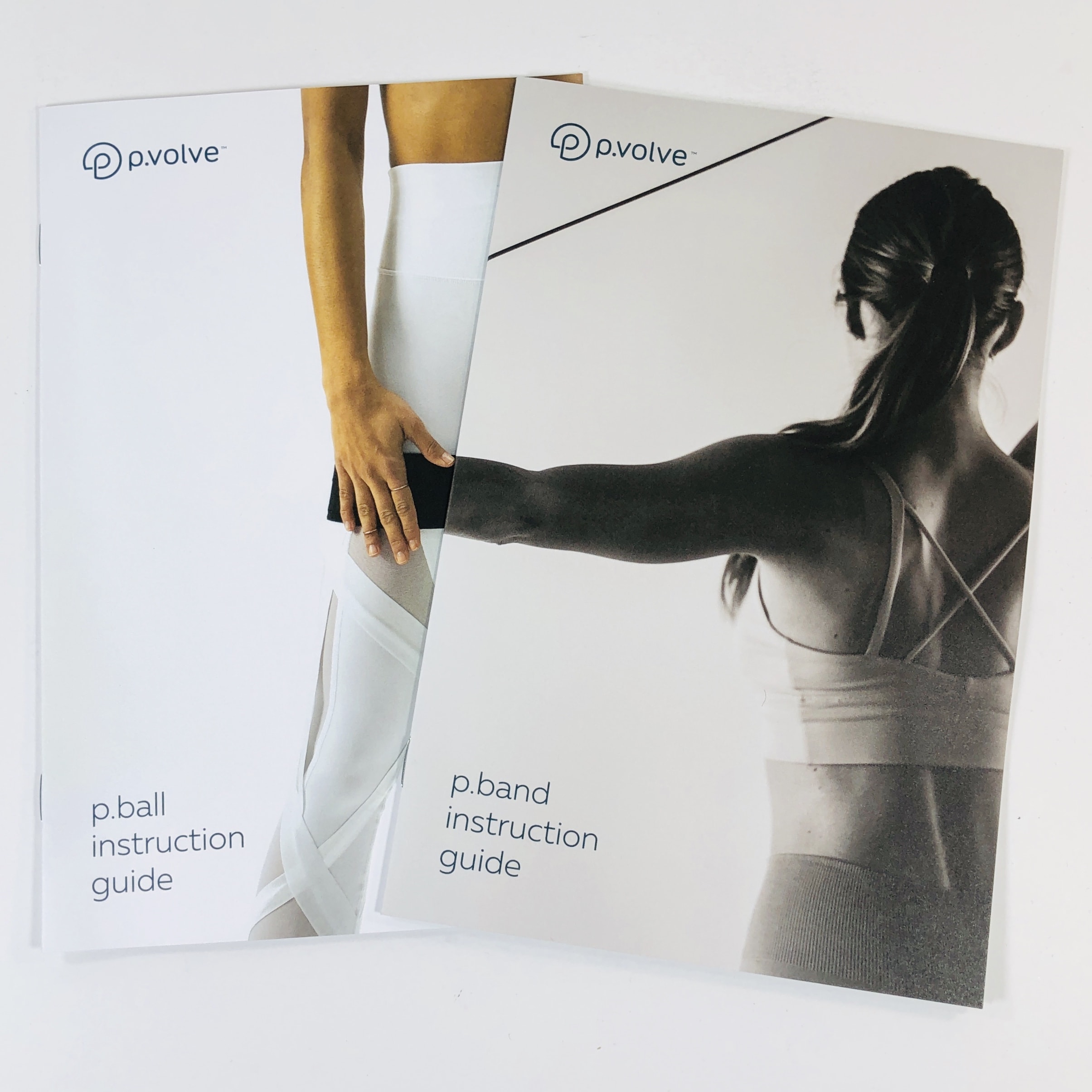 I found two instruction guides.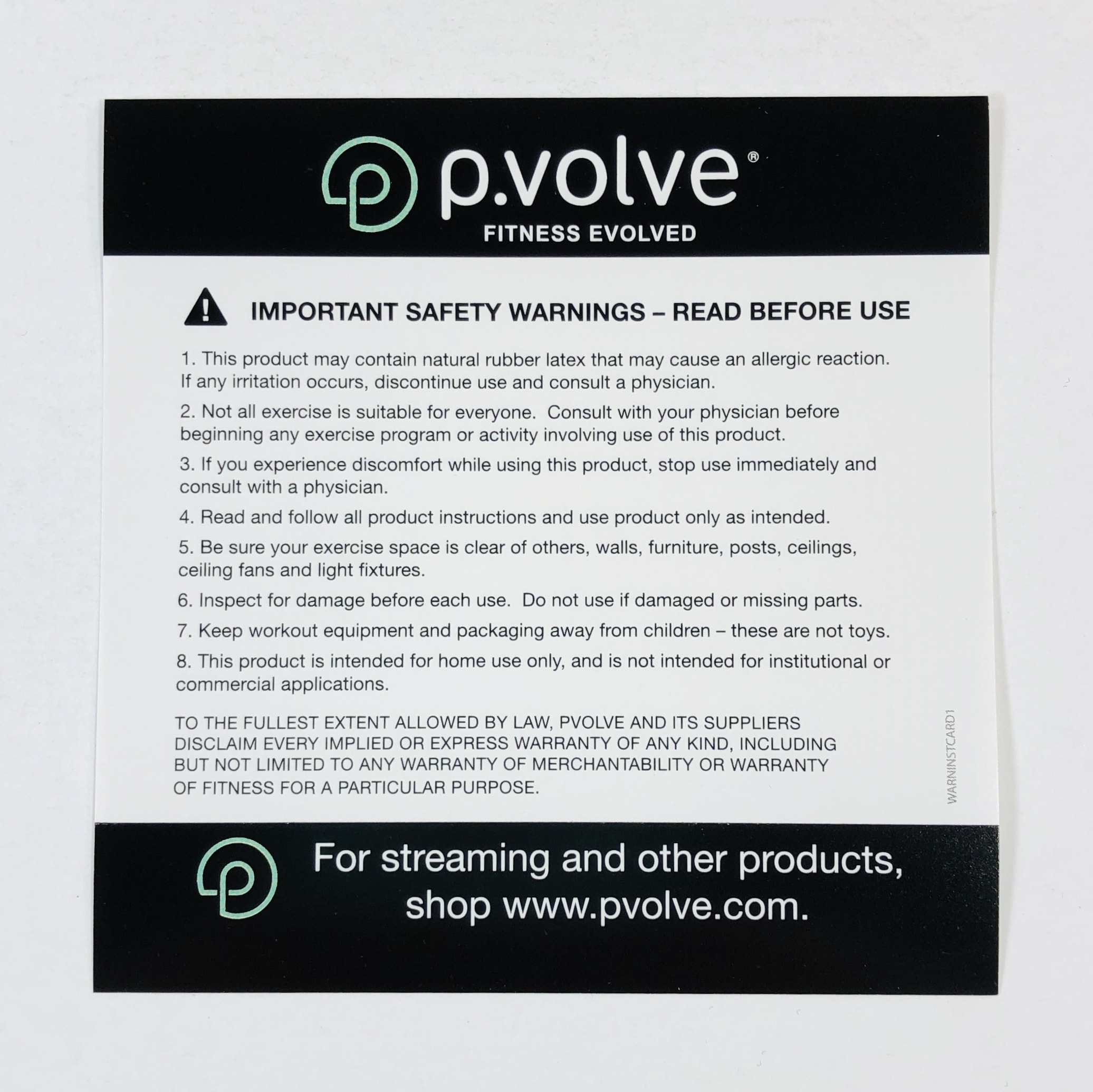 Please be aware that the products have latex and are not suitable for those who are allergic. Follow standard safety precautions as some of the items are heavy.
I received a couple of booklets with instructions on how to get started using my new wellness items.
Both booklets had this info inside.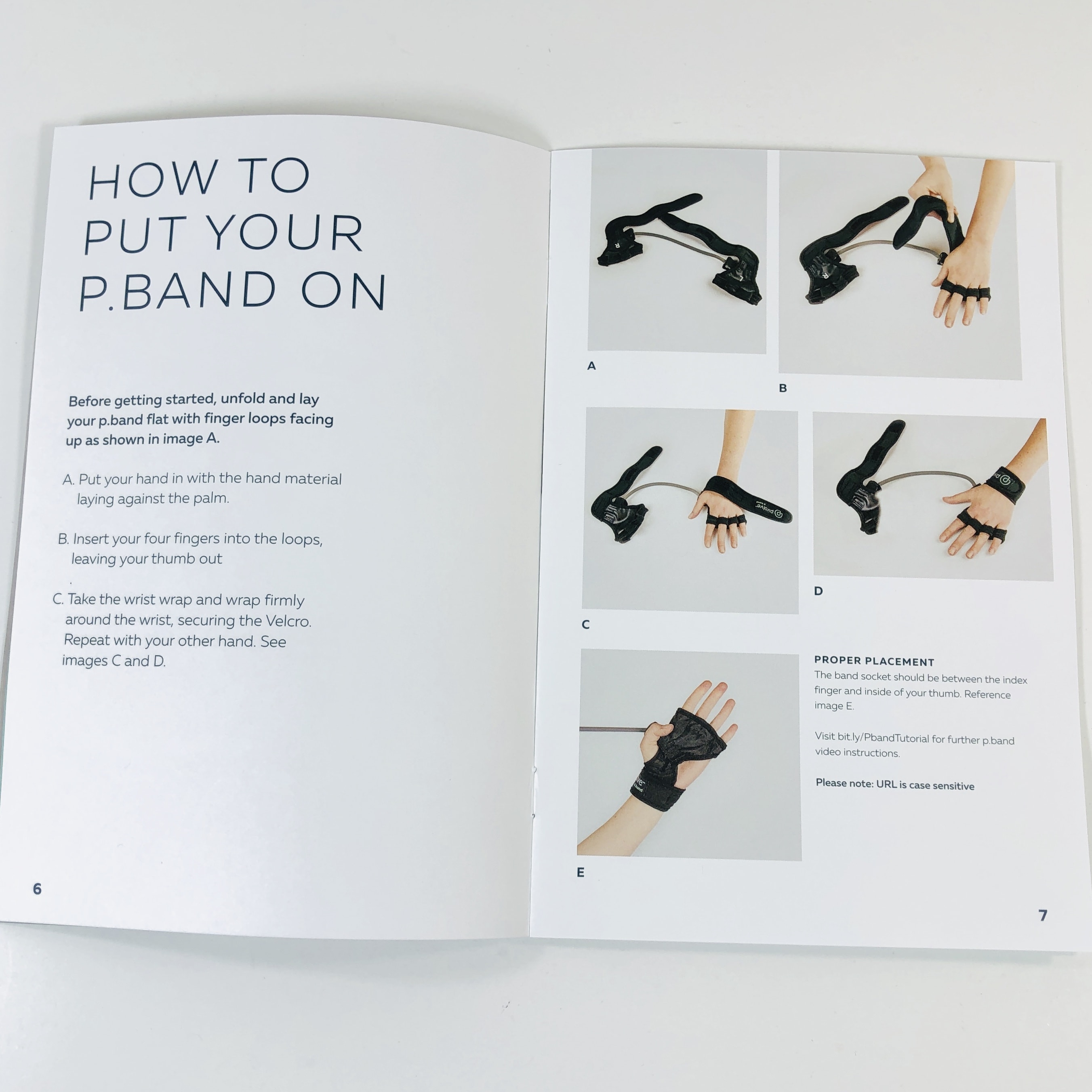 The booklet described how the p.band works, how to put it on, demonstrated a few signature moves, and listed care and safety instructions.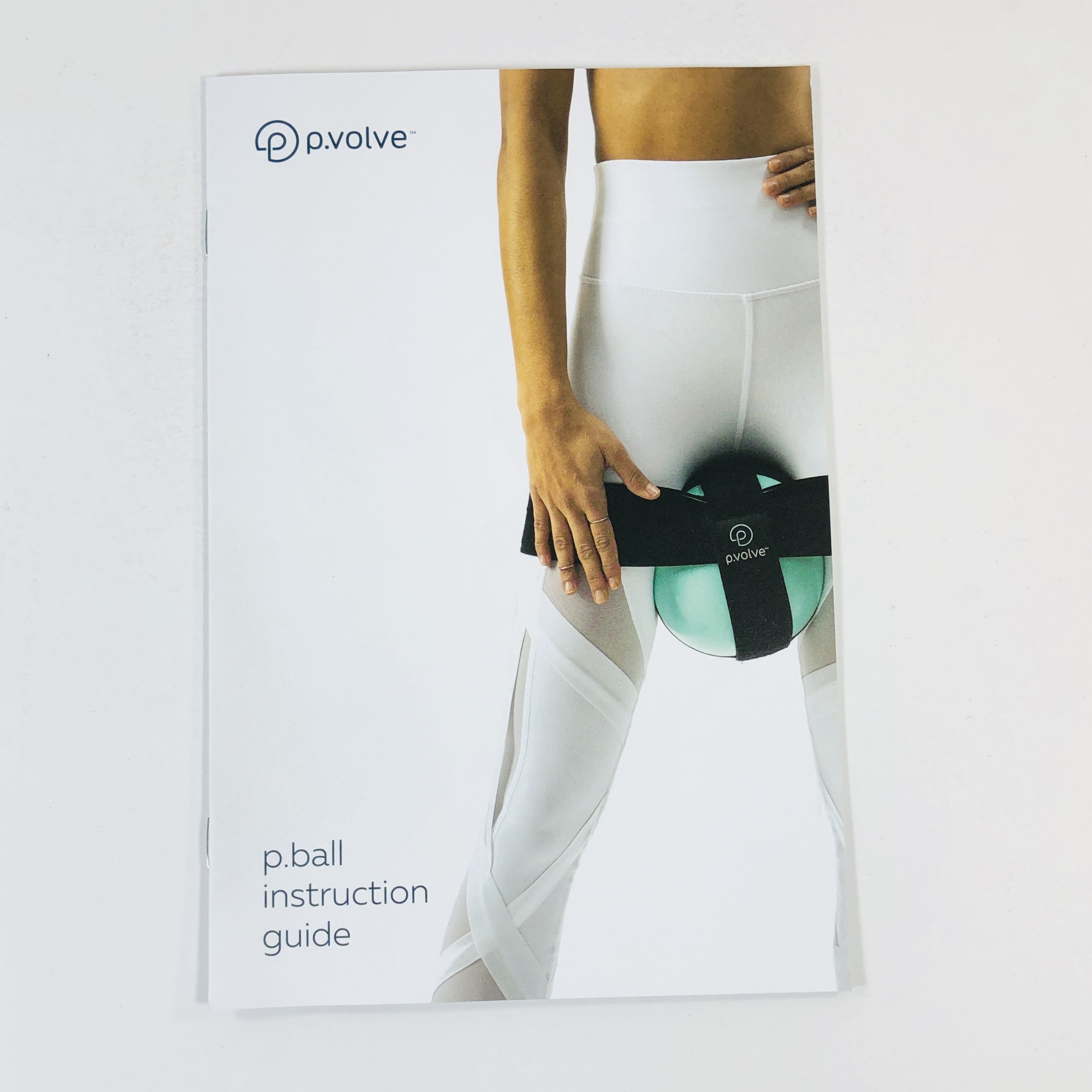 The p.ball guide was similar.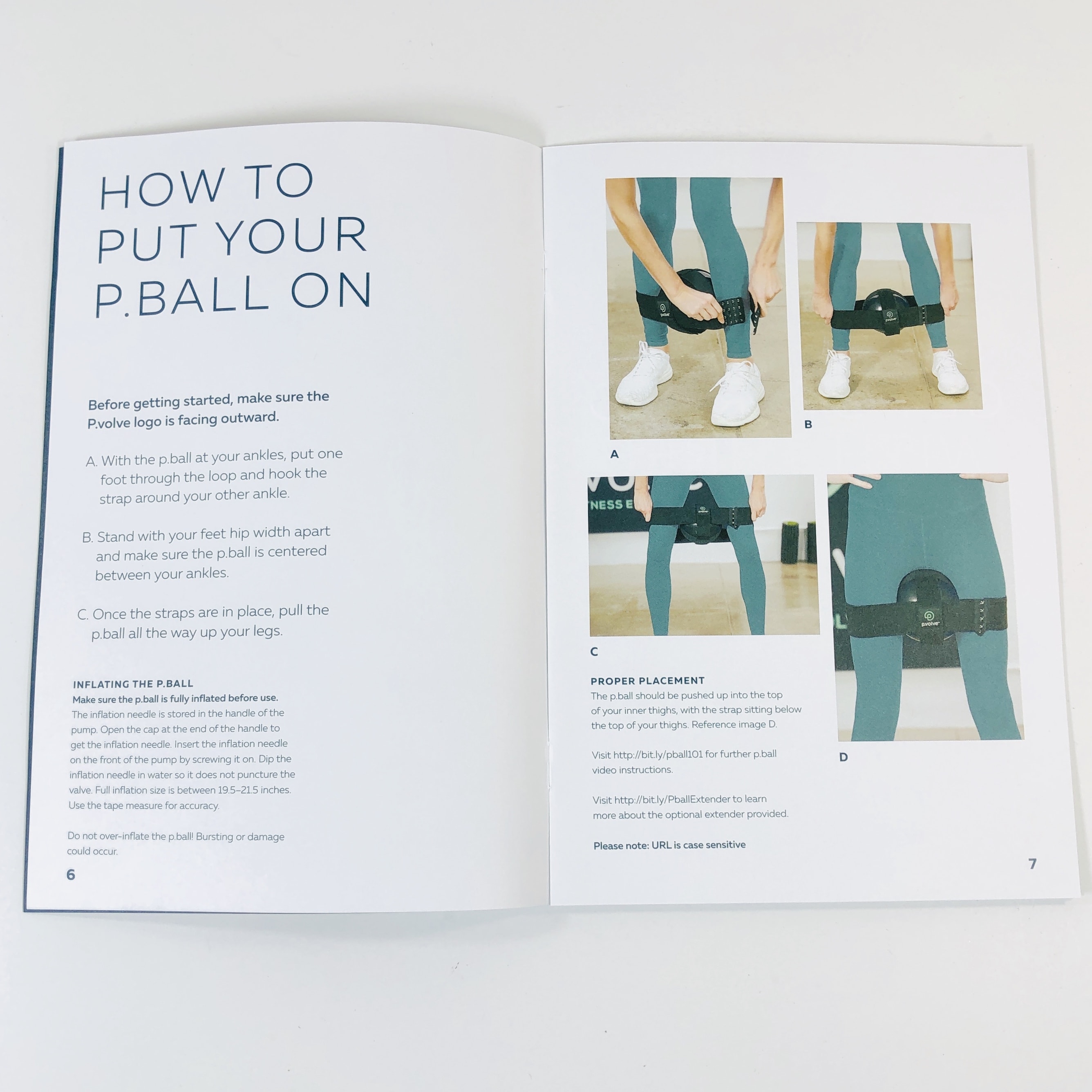 It showed how to put the p.ball on, listed a few moves, and had care and safety instructions.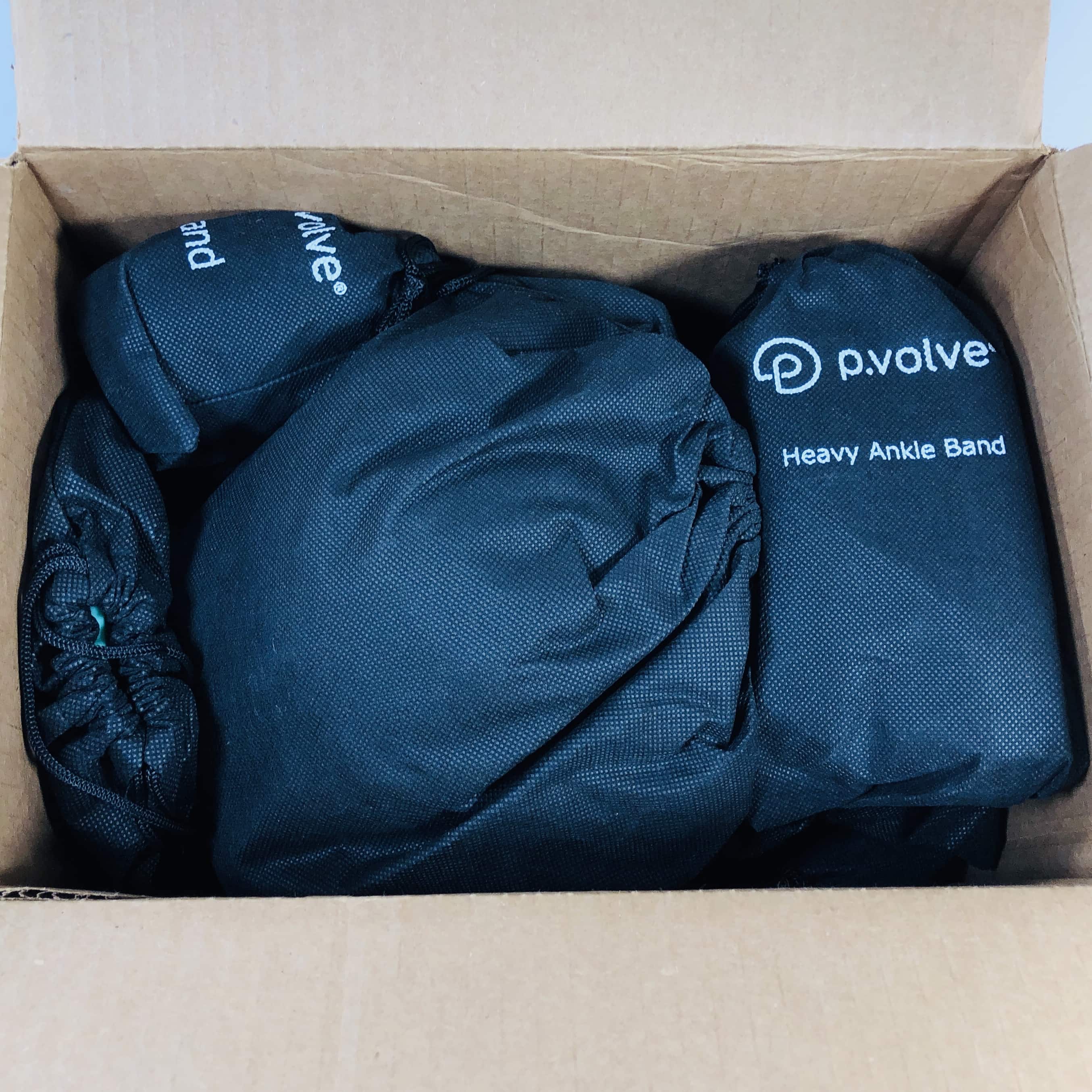 Inside I found several different bags.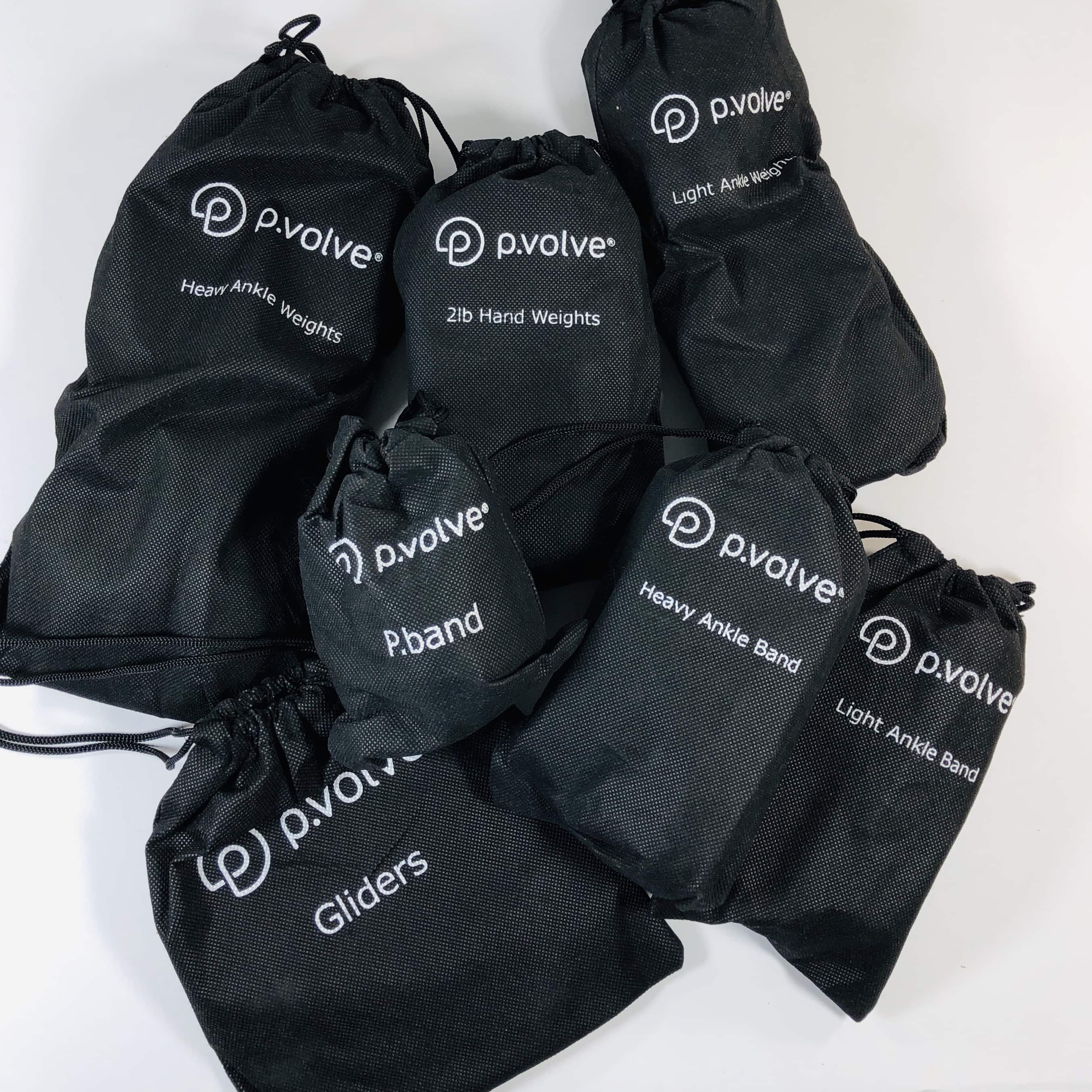 Lots and lots of bags! In fact, I received the Ultimate P.volve Package ($174.99), a $203 value that includes a p.ball, gliders, 2lb hand weights, light ankle band, heavy ankle band, 1.5lb ankle weights, 3lb ankle weights, and a p.band.
The p.ball ($59.99) targets the abs, butt, and thighs and includes an extender (to help fit a variety of body sizes), a hand pump, and a tape measure to keep track of results.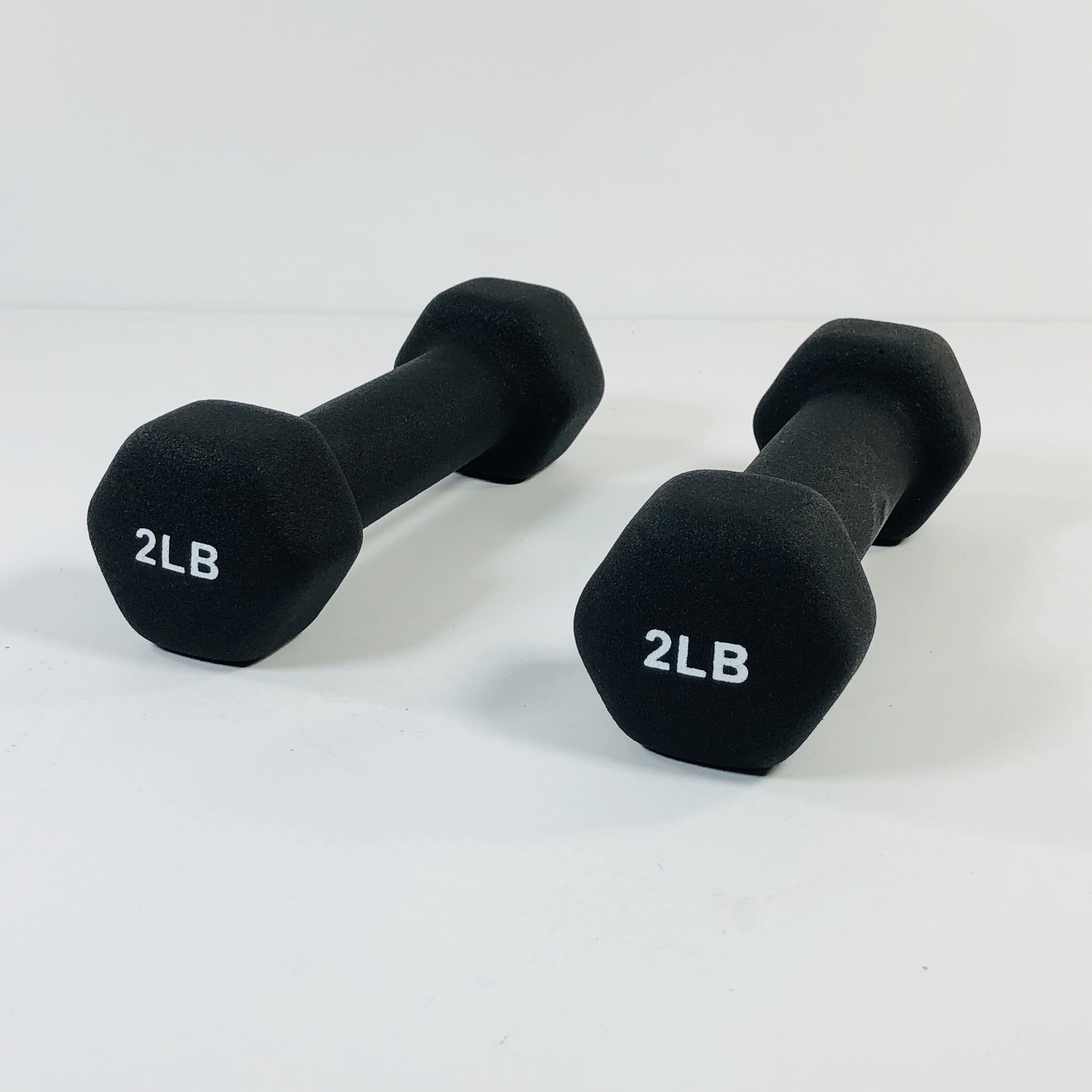 Hand Weights ($19.99) weigh two pounds each so they are not too heavy to use properly.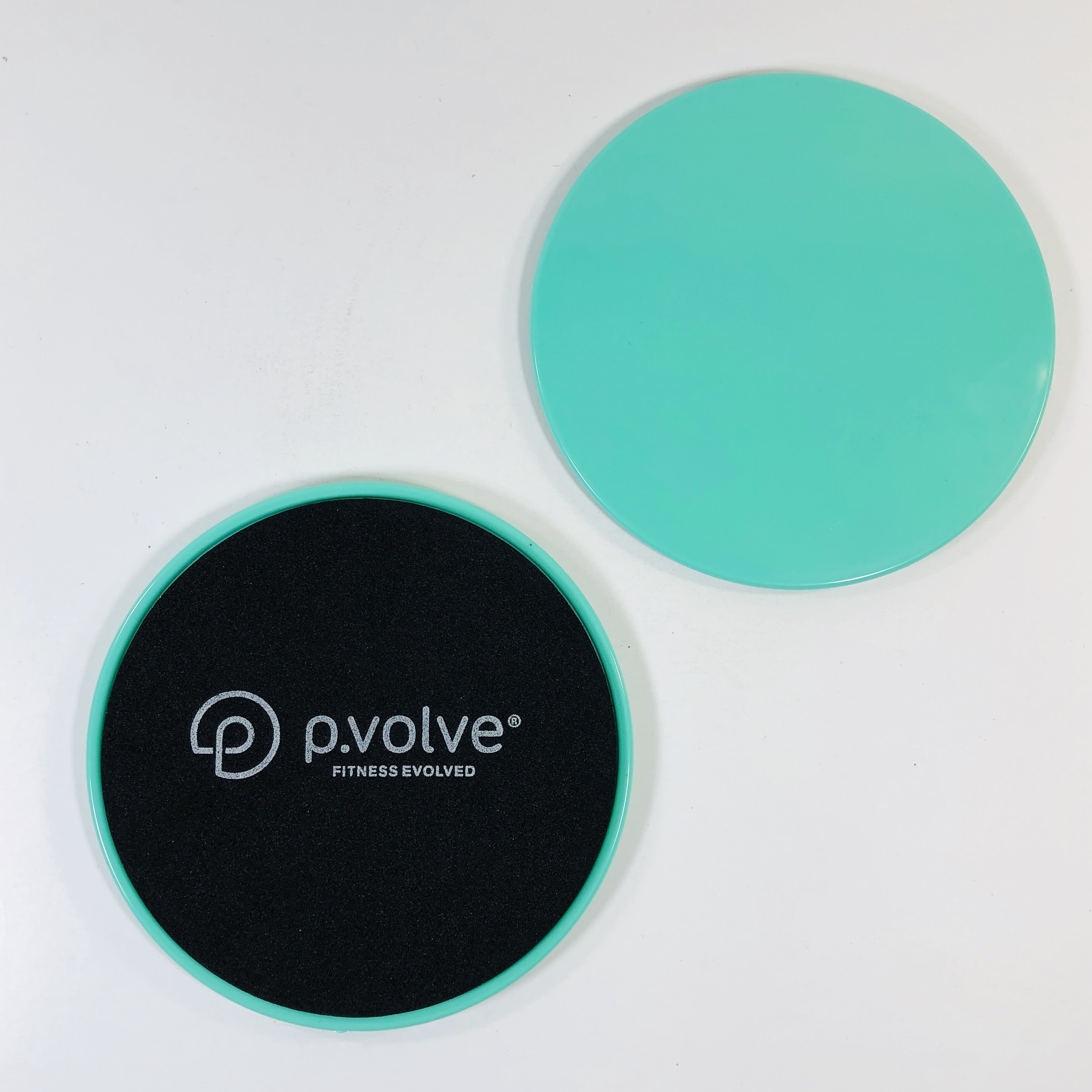 Gliders ($29.99) work the legs and even the biceps, triceps, and core, depending on how you use them.
Light Ankle Band ($14.99) works the hips, butt, and thighs and has velcro straps to help easily place around the ankles.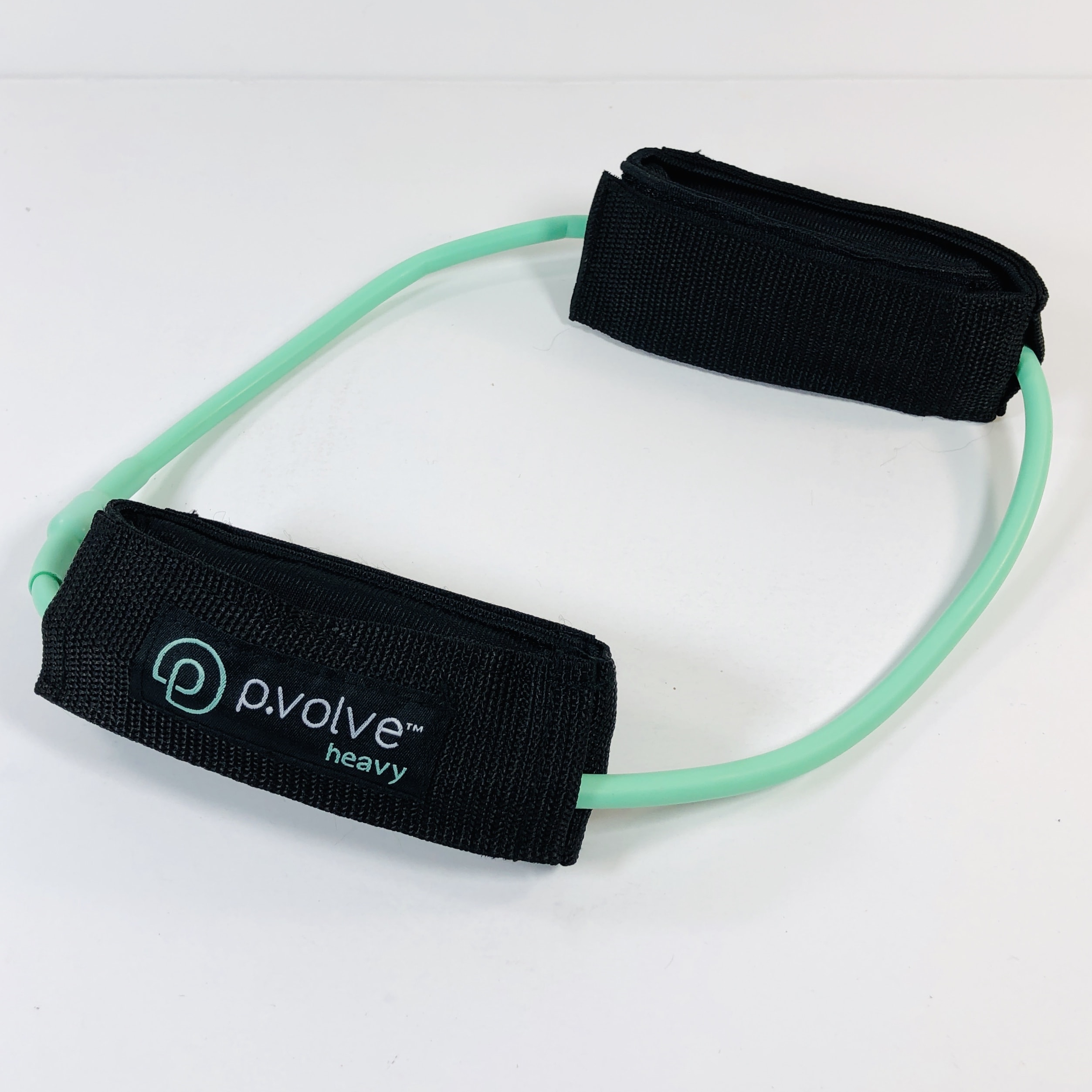 Heavy Ankle Band ($15.99) targets the same muscles as the lighter one above but can be used as you become stronger to give more of a challenging workout.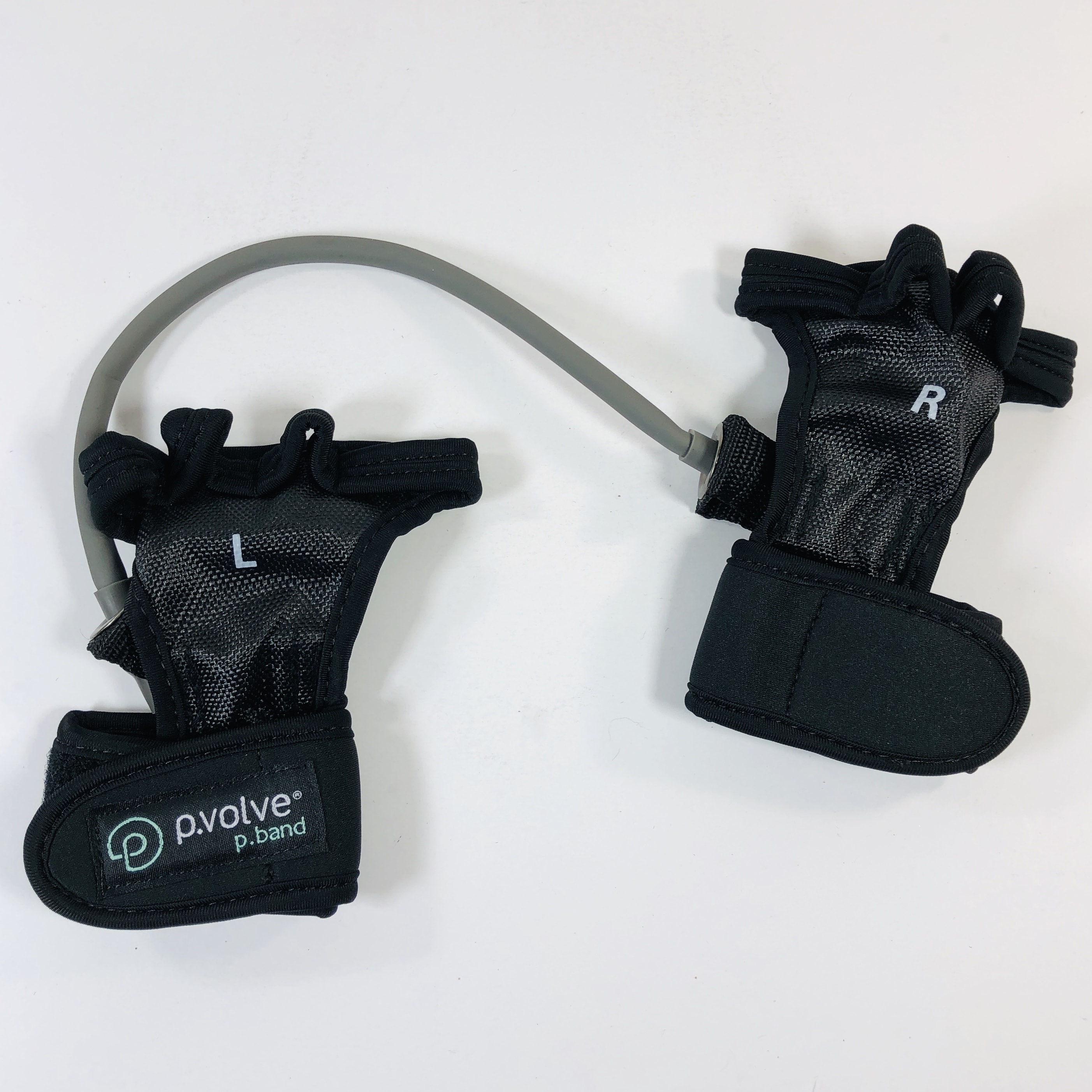 p.band ($29.99) targets the arm muscles and believe me, my bat wings need all the help they can get.
1.5 LB Ankle Weights ($14.99) are adjustable and help work the lower body.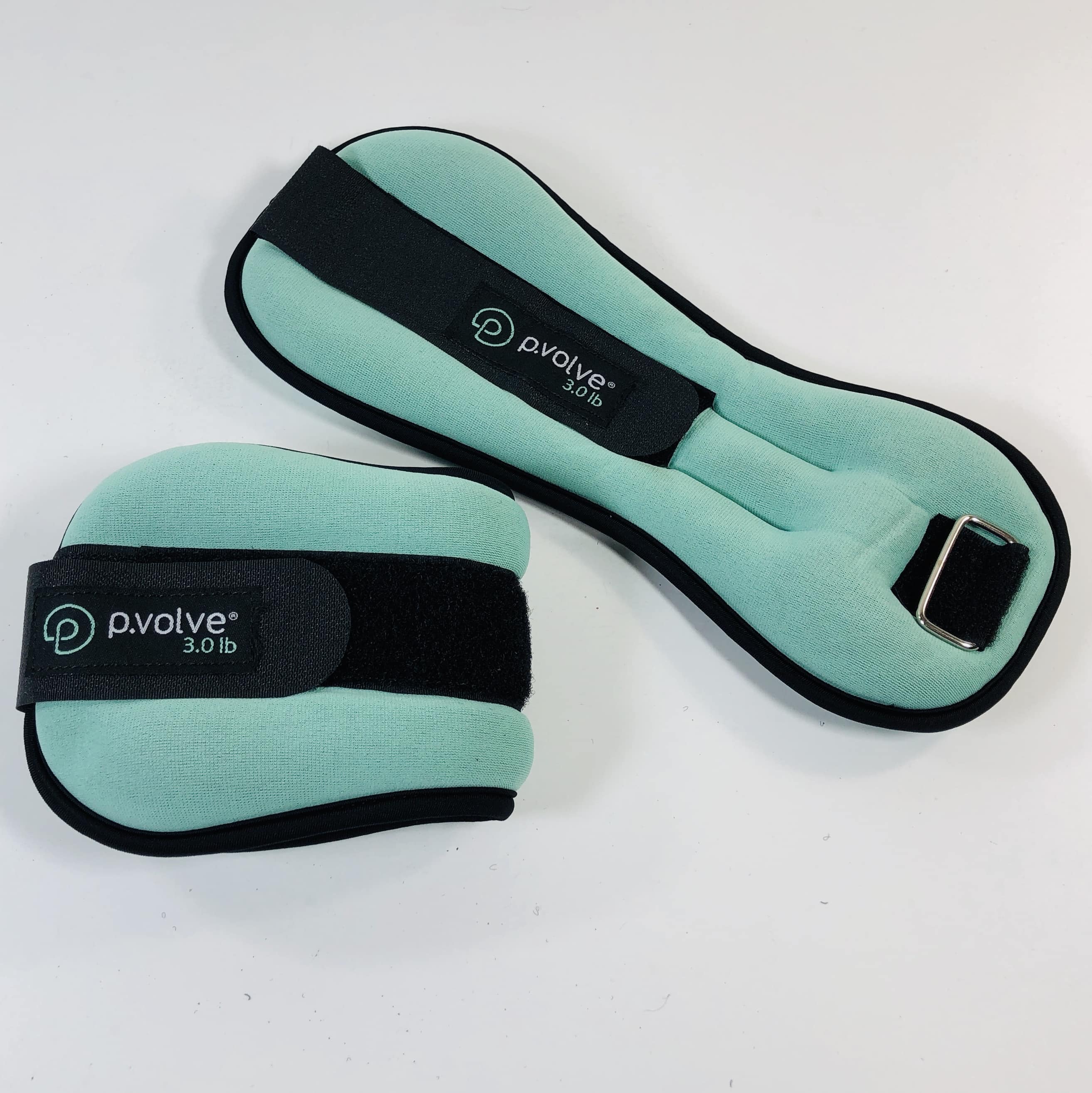 3 LB Ankle Weights ($16.99) are the same as above but again, they may give you a more challenging workout when you become stronger.
Now it was time for me to start my free trial to see if this program is a fit for me. I was asked a few questions, like what area I wanted to focus on. It asked when I wanted to get started and which days I wanted to work out. I picked Sunday, Tuesday, and Thursday.
It gave me a calendar and all I had to do was click the date to immediately start a workout video.
It let me know what equipment I would need and stated that it was all optional.

After I started the video I realized that it was going to be too hard for my fitness level, which is pretty low honestly. This workout turned out to be from the "advanced" category.
I found all kinds of other workouts in 3 sections: beginner, intermediate, and advanced. In the beginner category, there was a 2-week beginner program, a 30-day evolution, and precision sculpt. I went for the 2-week program, but it didn't change my calendar at all. I just have to launch it each time I work out, and with this program I will be working out on Sunday, Monday, Wednesday, and Thursday. I did the moves (well, most of them) from the video and it was around 20 minutes long. The founder had an model demonstrate the moves and I followed along. Like I said, my fitness level is low and some of the moves were hard for me because I can't really balance anymore. It wasn't fast paced and I thought they did a good job showing what to do, but if you haven't exercised in a long time then you might want to repeat the video until you feel comfortable moving on. I didn't need any equipment for the first or second workouts but by the third workout they added weights and the workout was almost 50 minutes long. Subsequent workouts were shorter and some used equipment, others didn't.
There were some other videos on the site, including some nutrition ones and for instance, in the above picture of the cookies, they not only showed how to make the cookies, but they had the written recipe on the page too.
Well, workout 1 is finished and it made me realize that I have some work to do to get my body in shape. I am not doing this for vanity, I am tired of feeling tired and I look forward to continuing my trial to see if this is the workout for me. I like that p.volve has levels so you can graduate to more intense workouts as you progress. I also appreciate that they have quality equipment to use while going through the videos although it isn't mandatory.
What do you think of P.volve?