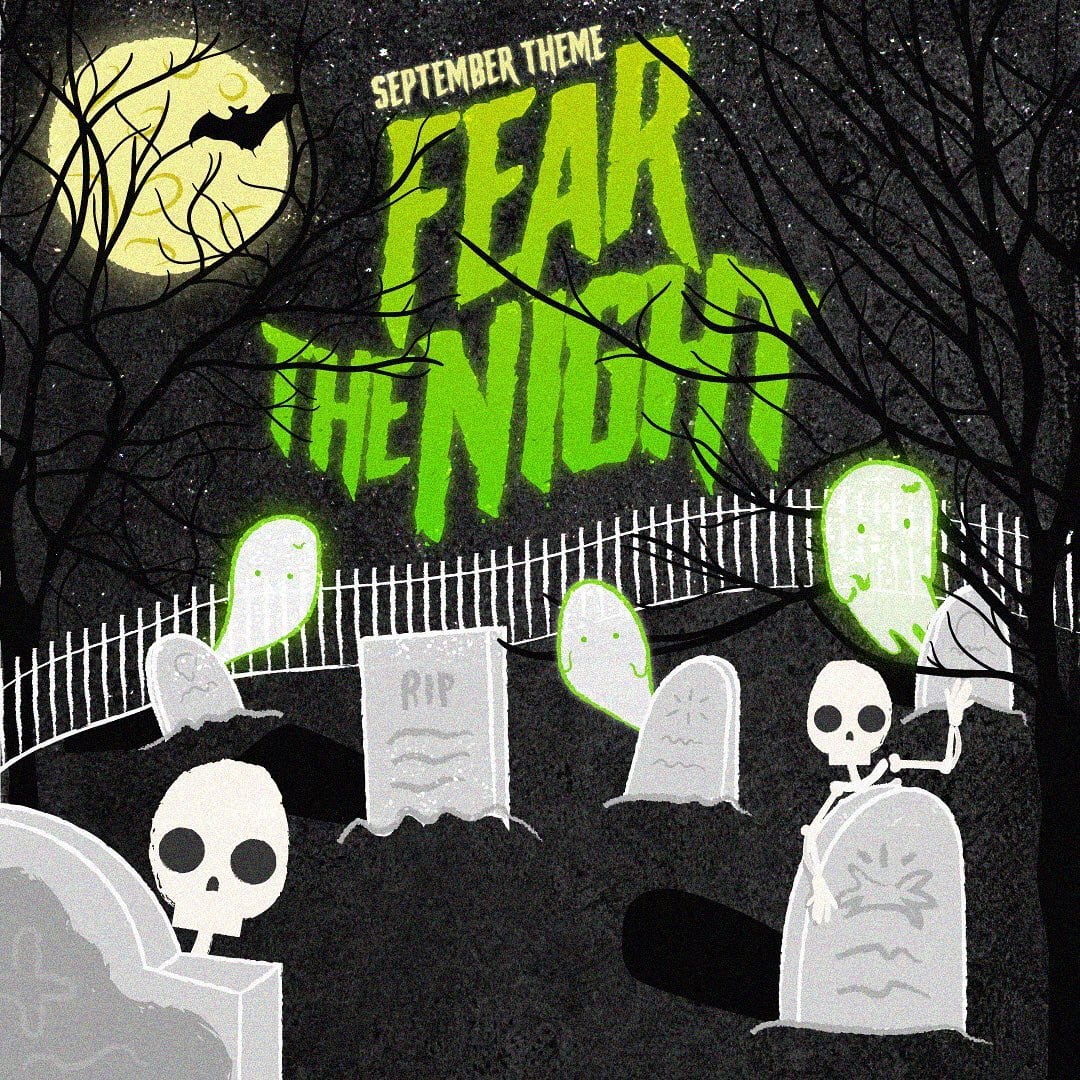 We have the third spoilers for the OwlCrate September 2019 box!
The theme is FEAR THE NIGHT!
DEAL: Use coupon code HELLO15 to save 15% on your first box!
? Let's get spooky! Next month's box is a delight of frights – perfect for this time of year.
? Our book pick for the month is a very unique and atmospheric tale involving a gravedigger, a mapmaker and the undead. It's not a horror novel, but it's definitely creepy and will get you in the mood for October.
? We'll be including a gorgeous exclusive edition with an exclusive cover, and the book will be signed by the author!
? You can also expect a bunch of awesome goodies inspired by classic scary stories as well as some really wonderful items not tied to fandoms. If you're a fan of autumn, ghost stories and Halloween this is the perfect box for you!
? We are so excited to be doing a spooky theme this year after so many of you requested it. And the book we're including would be perfect to read during the Spookathon in October!
? Graphic designed by @heyatlascreative
BOOK SPOILER? Don't click here if you don't wanna know what we think the book might be!
And every box contains:
? Every box will contain an exclusive 4oz pack of ground coffee from @bonescoffeecompany!
? We worked with Bones Coffee in April 2018 and the feedback from subscribers was so incredibly positive. When we decided to do a spooky theme they immediately came to mind and we knew we had to collaborate again!
? They've created a brand new flavor of coffee just for OwlCrate subscribers. It is SO delicious, you guys. We didn't think it was possible to top the Deadly Dark Chocolate flavor we did last year (pictured here), but they've made something even yummier!
? We're also excited to let you guys know that September box subscribers will also have the chance to buy larger packs of this coffee later on!
? This is our second and final coffee we'll be including for 2019. We hope you guys are as excited as we are, and we hope you enjoy curling up with this coffee on chilly days.
It's time to announce our artist collaboration for our September collectible enamel pin!
✨The September FEAR THE NIGHT box will feature a stunning pin designed by @lapelsandspells!
✨ Lapels and Spells are known for their intricate spooky pin designs and they've created something perfect for Halloween lovers, that also ties in magically to our book pick. It also glows in the dark for some extra spooky vibes!
✨ The pins pictured here won't be included in the box. Ours is a brand new exclusive design that won't be available anywhere else!
It's time to reveal our first sneak peek for the September FEAR THE NIGHT box!

? Every box will include an exclusive paperback edition of one of the books from the Penguin Horror Collection! This is a collection curated by master storyteller Guillermo del Toro himself.