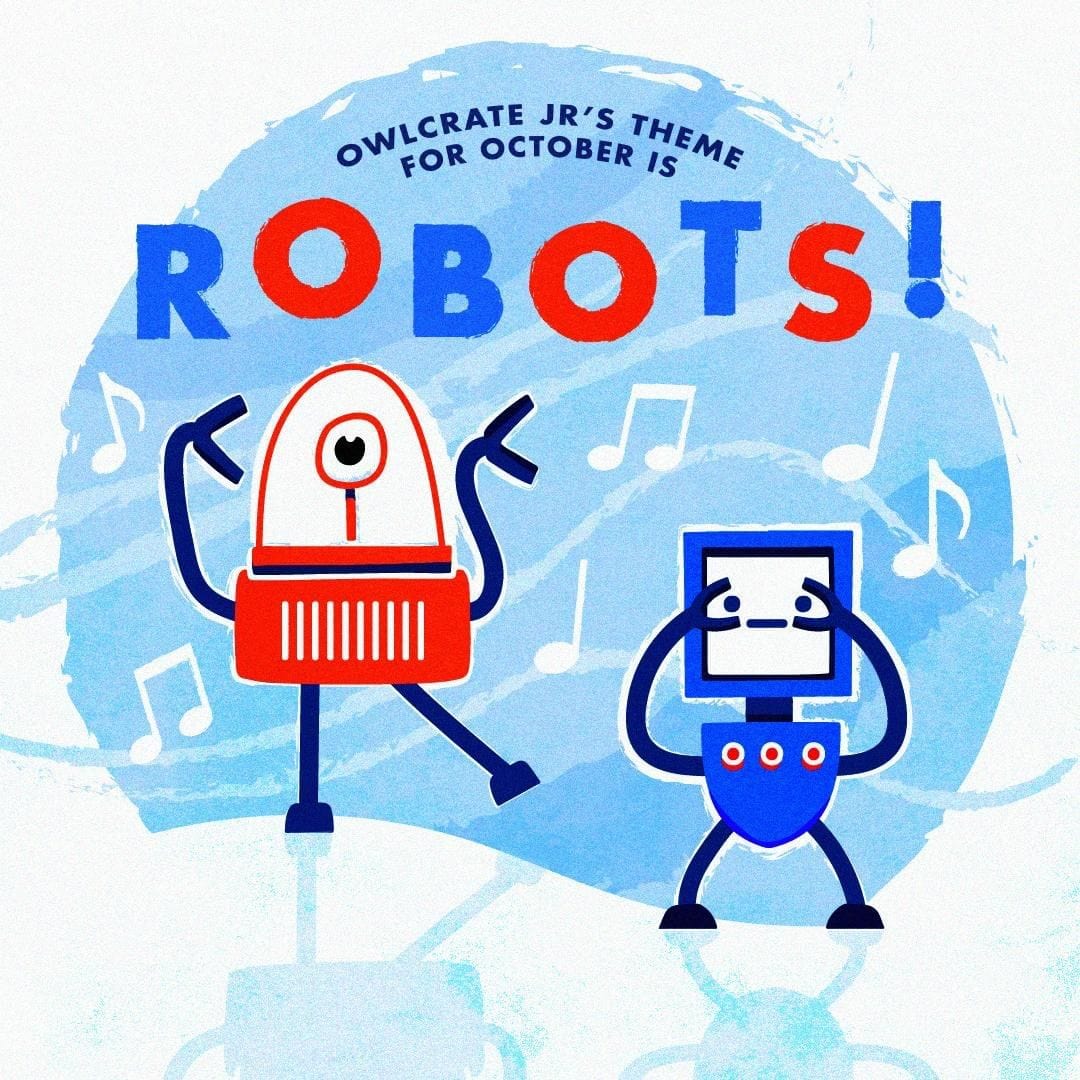 We have the first spoilers for the October 2019 OwlCrate Jr.!
The theme is ROBOTS!
?Oil your gears and update your operating systems, you'll want to be in tip-top reading condition for next month's book! Our October pick is fast-paced, funny and full of big-hearted adventure. ⁠

?This box will be perfect for fans of The Wild Robot, The Iron Giant, and WALL-E!⁠

?In addition to an awesome new book with an EXCLUSIVE cover, this box will be full of hands on STEAM activities and items inspired from our favorite pop-culture robots! Stay tuned after the 21st for our first sneak peek.⁠
DEAL: Get 15% off on all subscriptions and gifts with coupon code ROBOTJR. 
BOOK SPOILER? We think maybe this book! Don't click if you don't wanna know!
Each box includes:
Calling all robot fans and future engineers! Every October box will include one of three STEM building kits from The OFFBITS!⁠

The OFFBITS is an award-winning toy company whose aim is to create a new kind of playing by designing products that spark the imagination of all ages, encourage creativity, and turn the familiar bits and pieces we all have around us into a new generation of toys. ⁠Their "open-source" construction kits are perfect for ages 6-101. They include brightly-colored robot characters, custom-designed vehicles, extension packs, tools, and accessories. The kits can be combined to allow infinite building possibilities, and additional parts can be added from any home toolbox!⁠